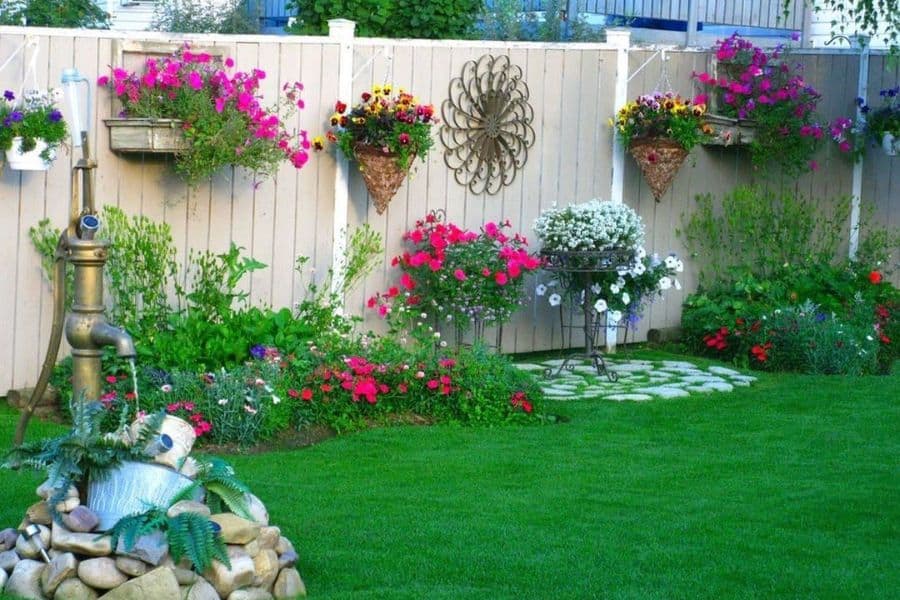 The Top 74 Outdoor Wall Decor Ideas
by — Kari Apted

Published on July 5, 2021

Updated on October 25, 2023
"Your home should tell the story of who you are—and be a collection of what you love—brought together under one roof." – Nate Berkus
Just as your home's interior reflects your personality, your home's exterior should as well. View an outdoor wall as an extended decorating opportunity and you begin to understand why outdoor rooms are a big decorating trend.
Homeowners' associations and other rules may somewhat limit your outdoor wall décor options, but that's no reason to settle for a dull home exterior. Learn ways to liven up your outdoor wall décor when you scroll through this collection of great ideas!
1. Enhance Your Space with Reed Privacy Screens
Reed privacy screens infuse warmth and natural texture into outdoor spaces, creating an intimate and serene ambiance. Opt for bamboo reeds to achieve a rustic, earthy vibe that complements a variety of design themes, from coastal to contemporary. Consider positioning your screen to optimize privacy without obstructing refreshing breezes. For an extra touch of style, accessorize with outdoor-friendly furnishings and plants, ensuring a cohesive and inviting exterior retreat.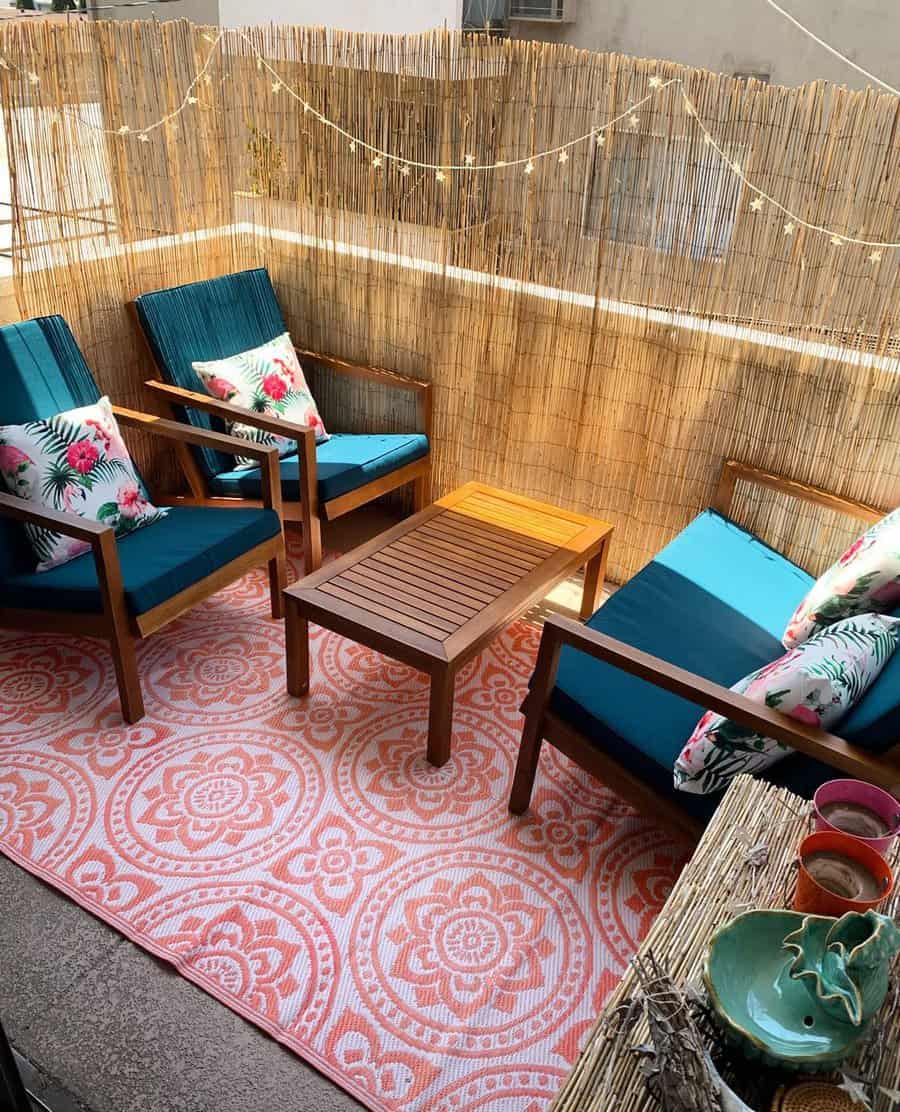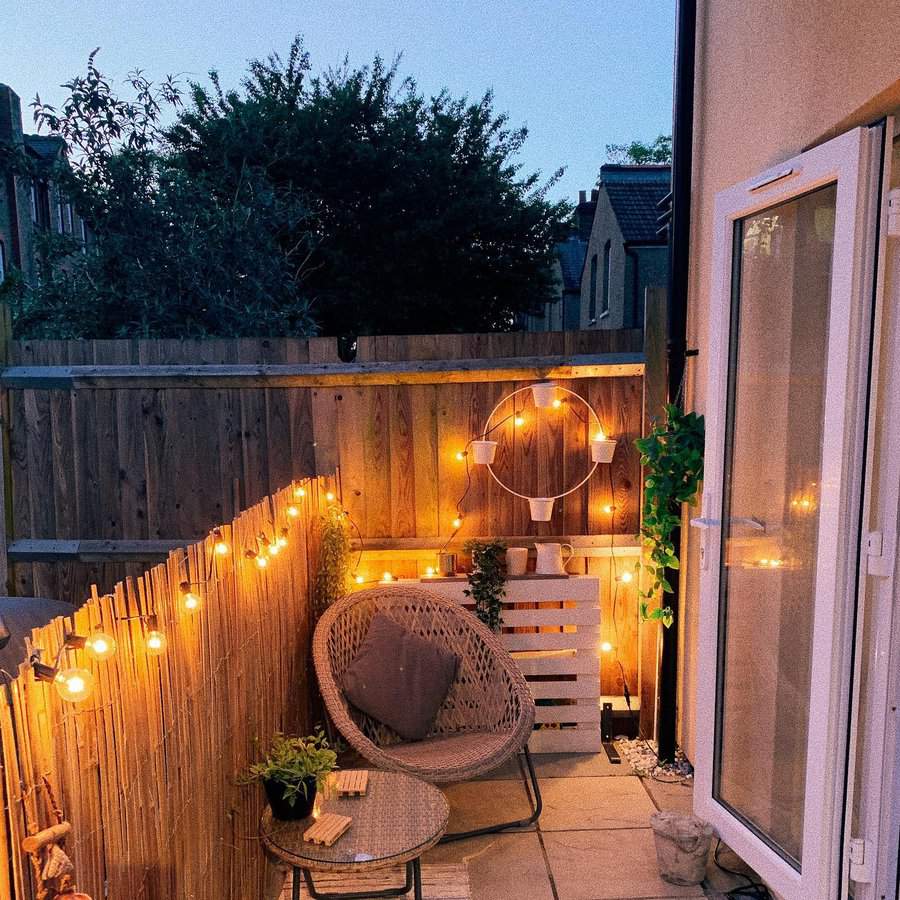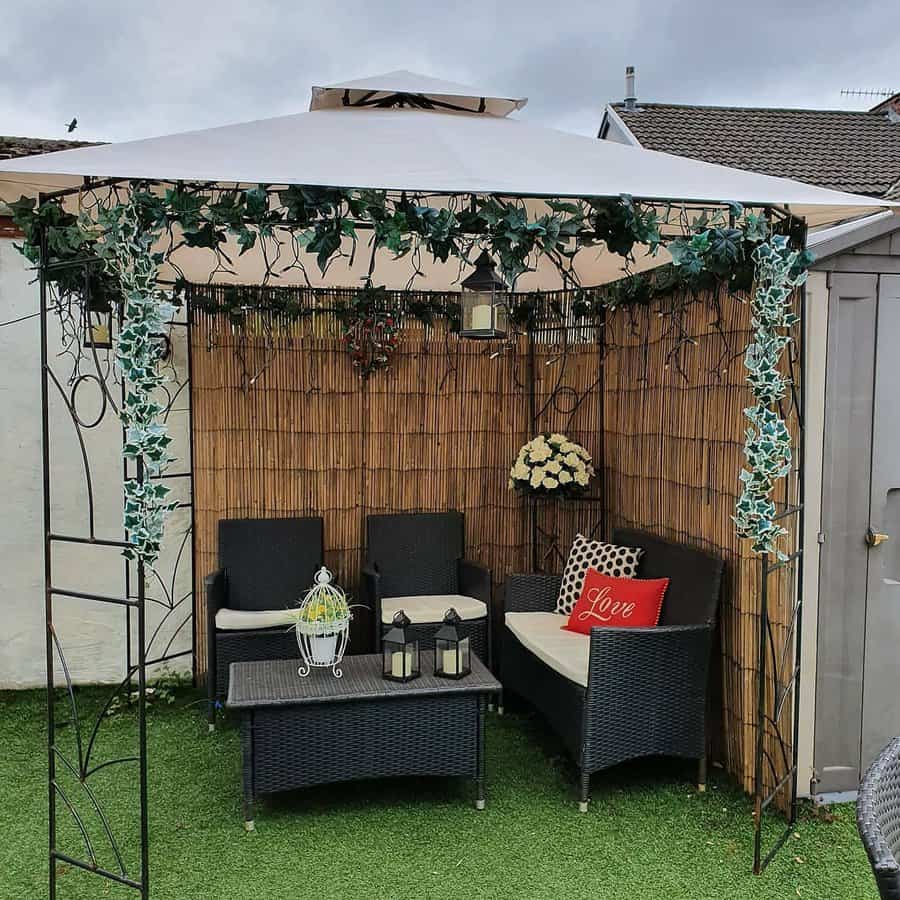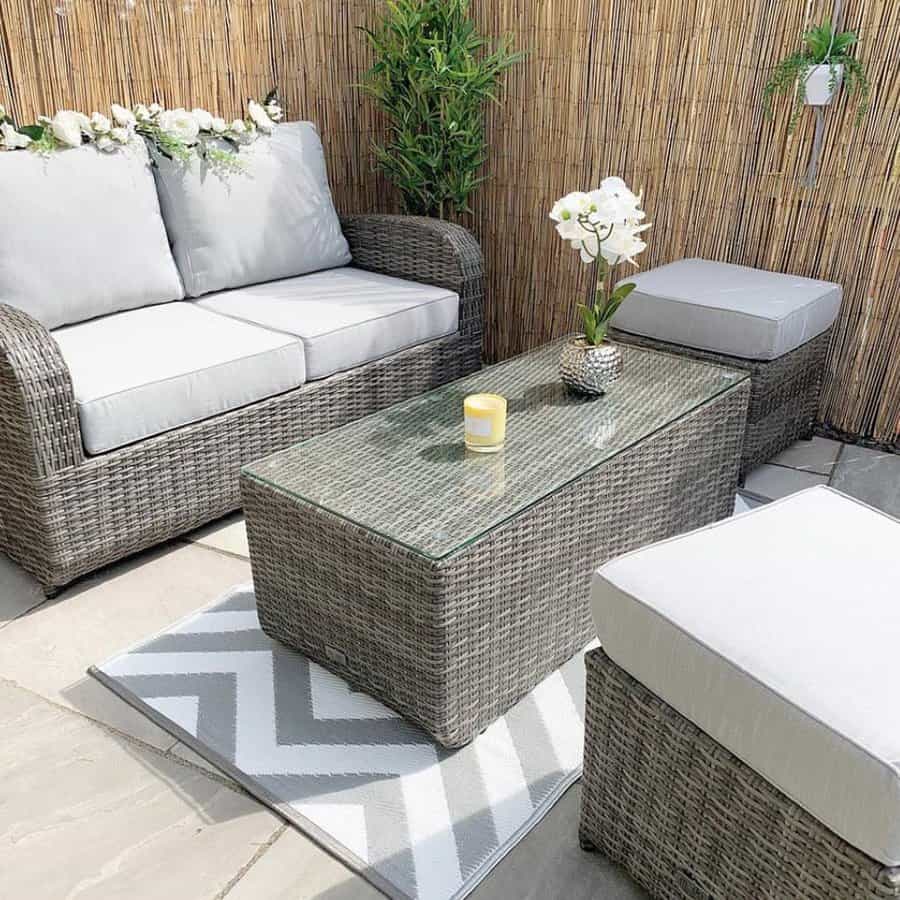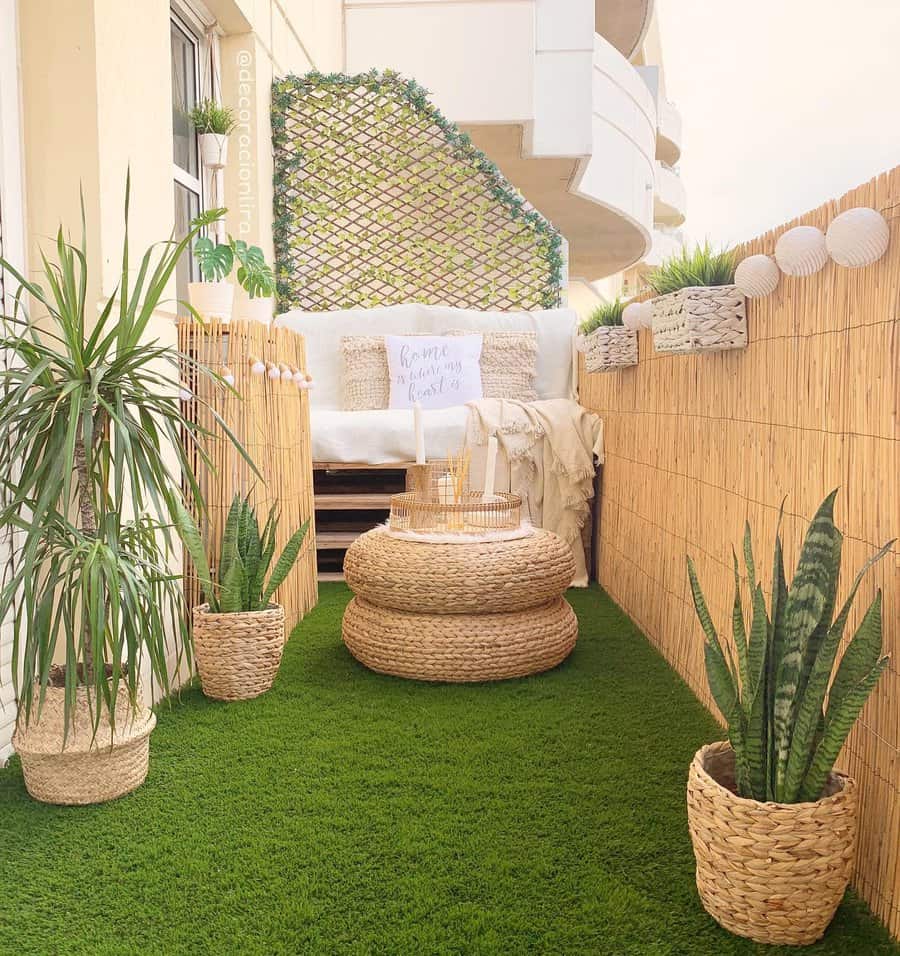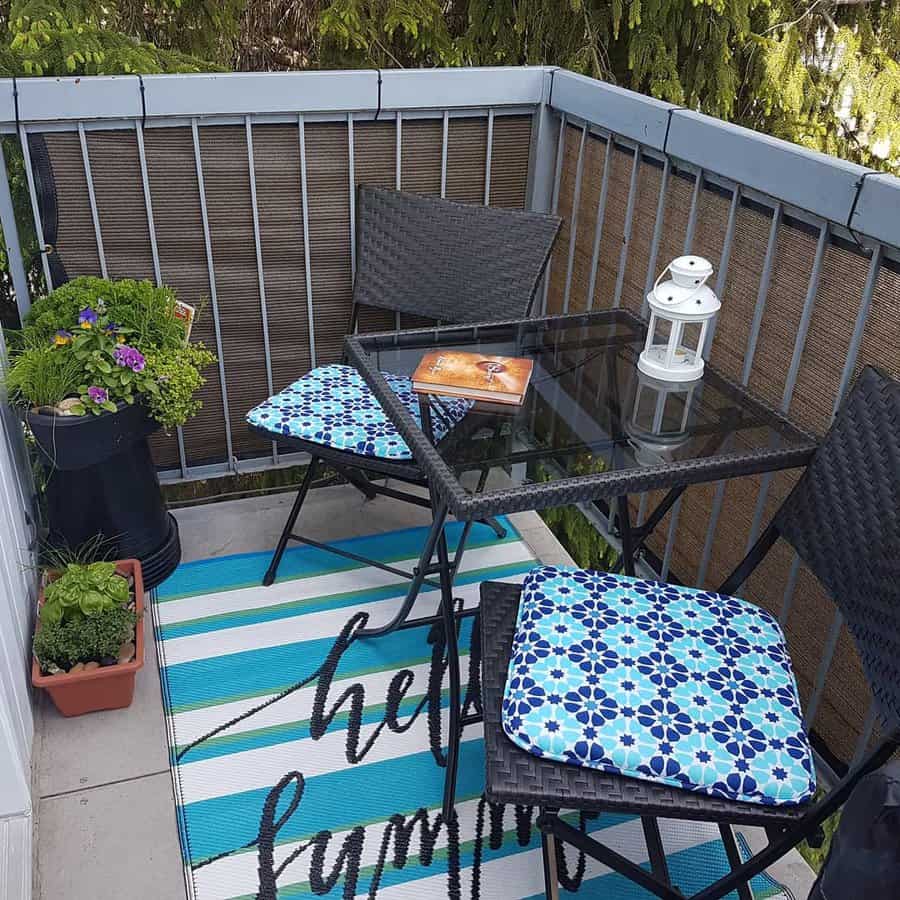 2. Create a Lush Vertical Garden Oasis
Elevate your outdoor decor by incorporating a vertical garden, transforming bare walls into a vibrant display of foliage. Consider floating planters or repurposed wood pallets for a blend of rustic charm and eco-conscious style. Opt for wall-mounted pots to achieve a sleek aesthetic, experimenting with various plant species and arrangements for visual interest. A vertical garden not only enhances smaller spaces like balconies but also adds a serene, natural element to larger backyards, ensuring every inch of your outdoor area is utilized and beautified.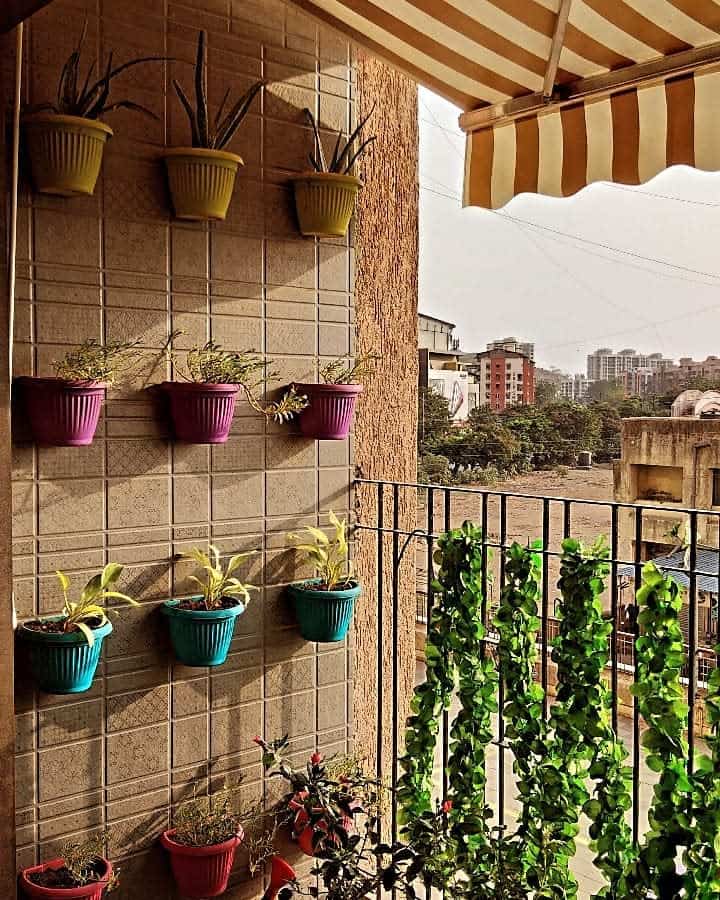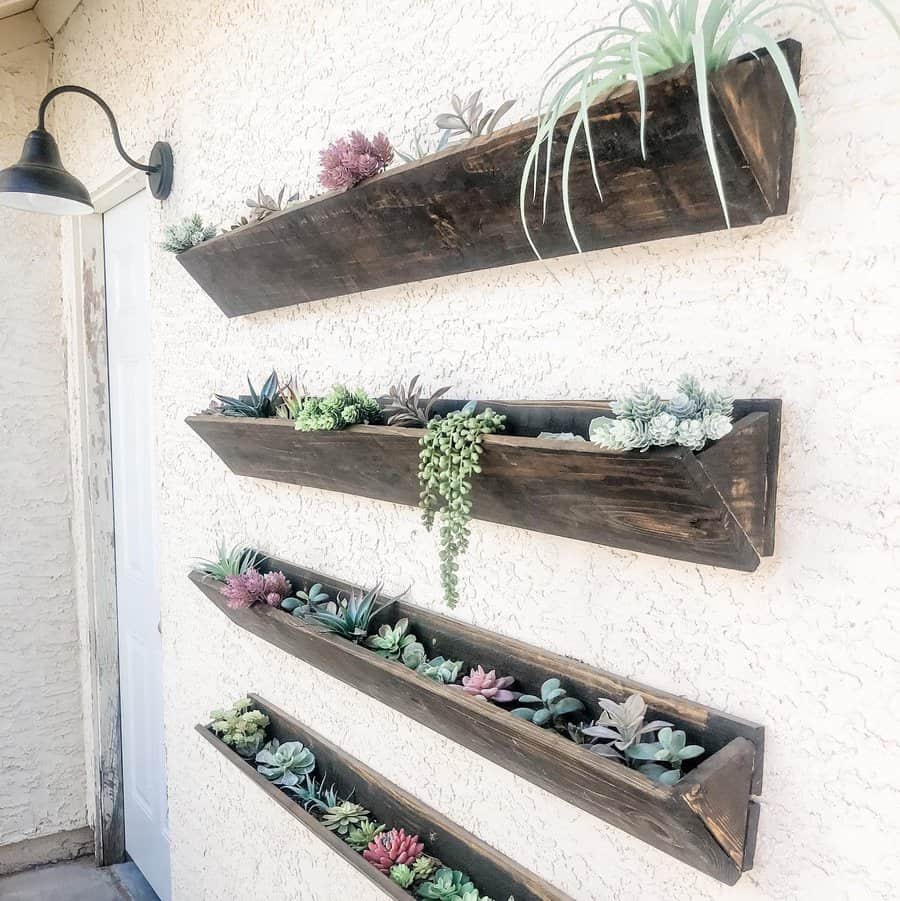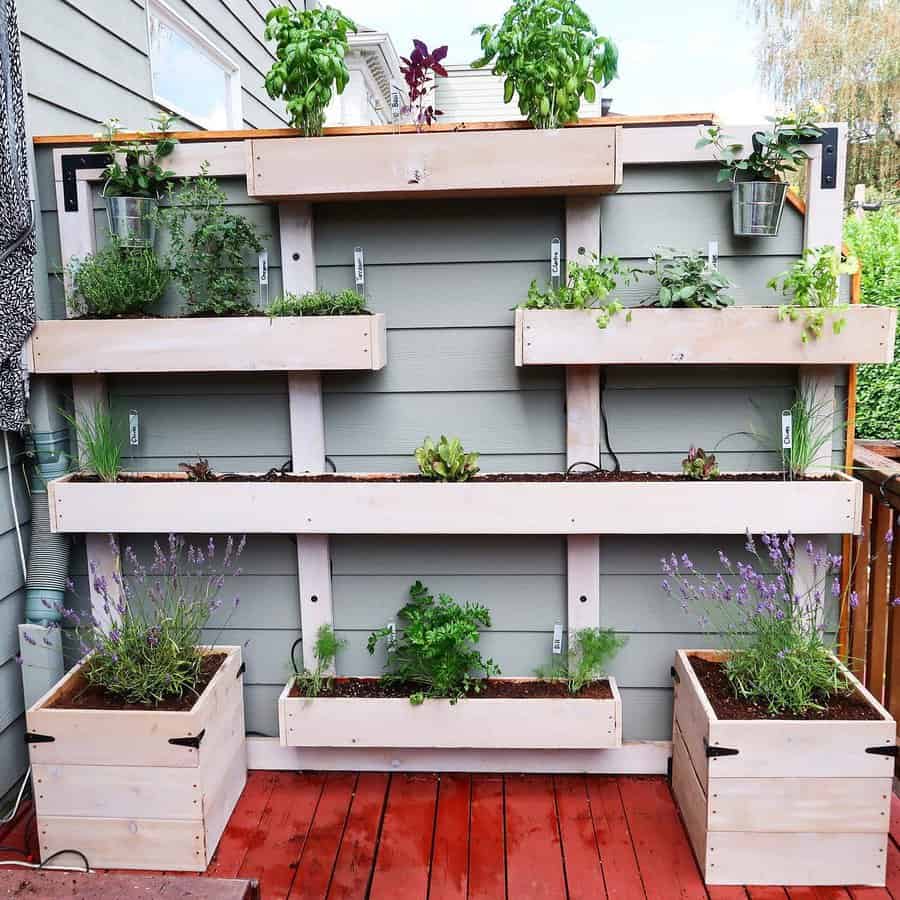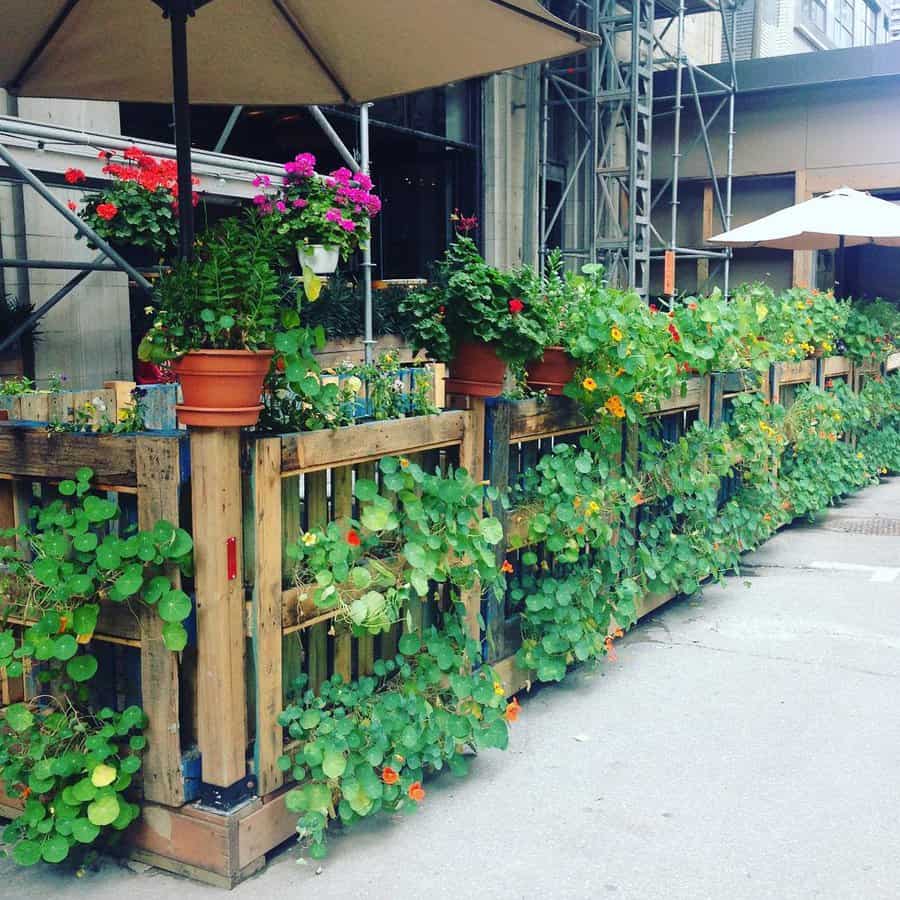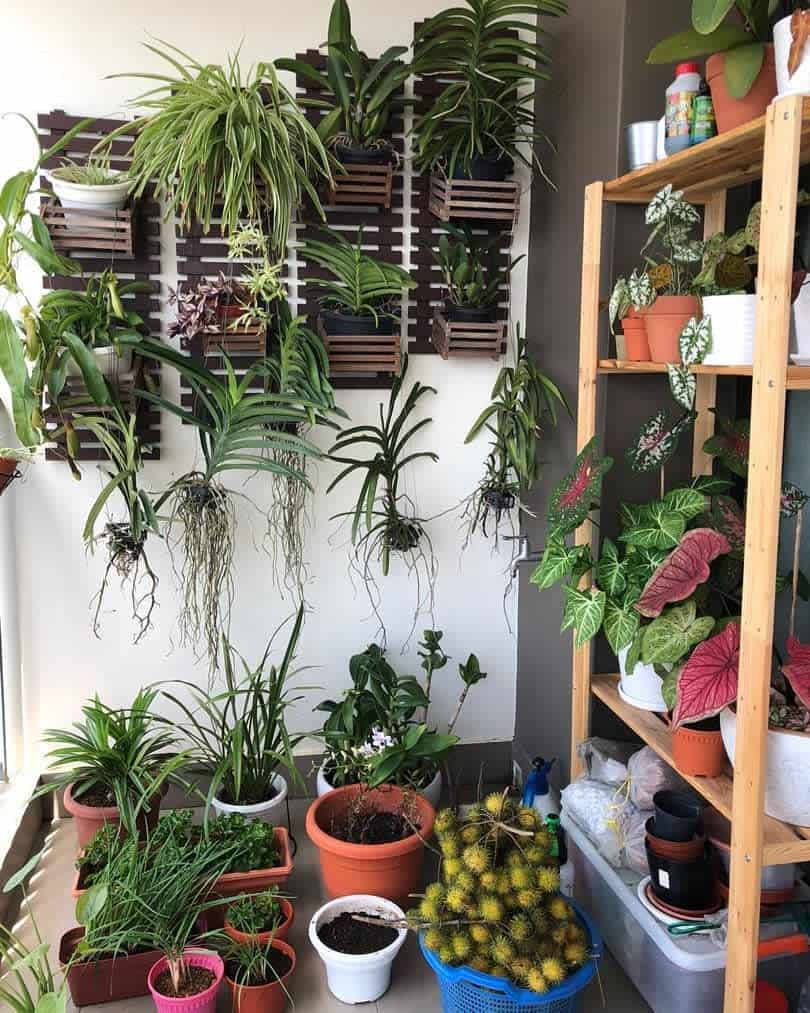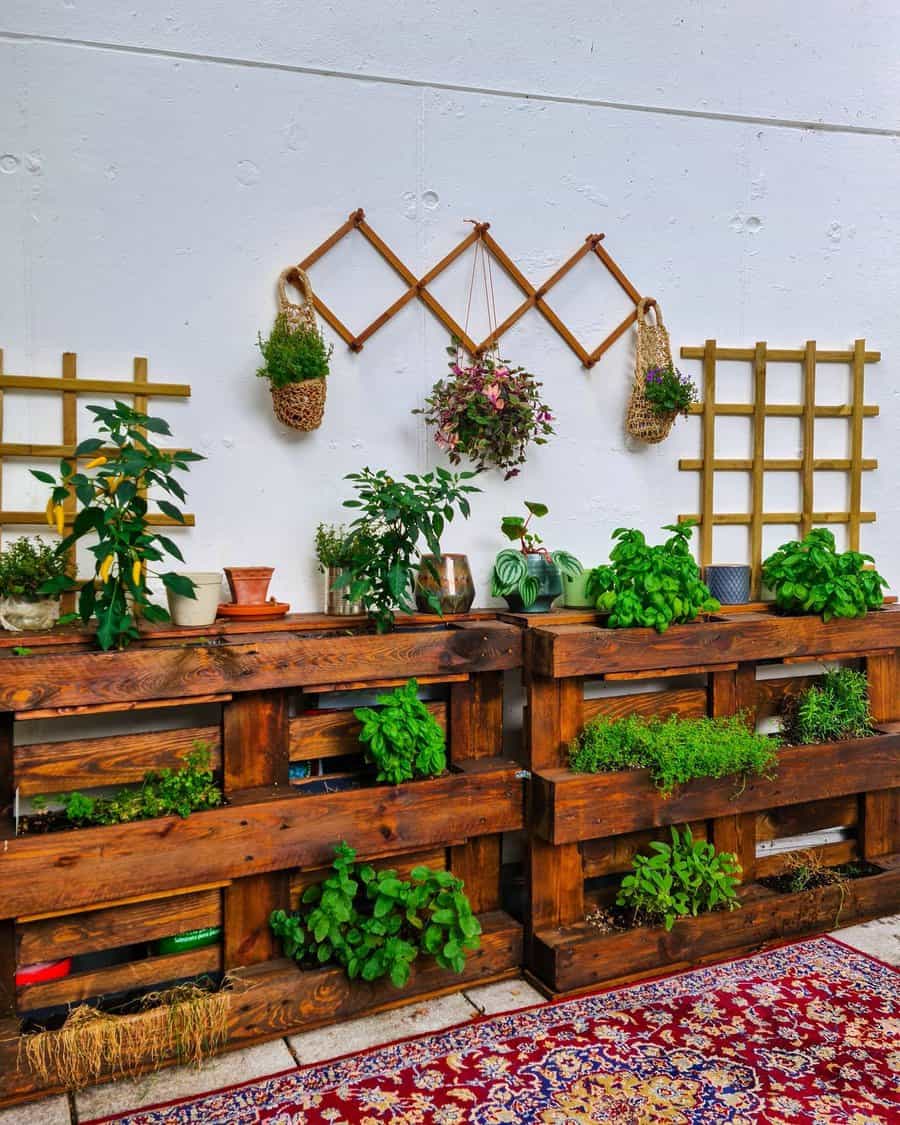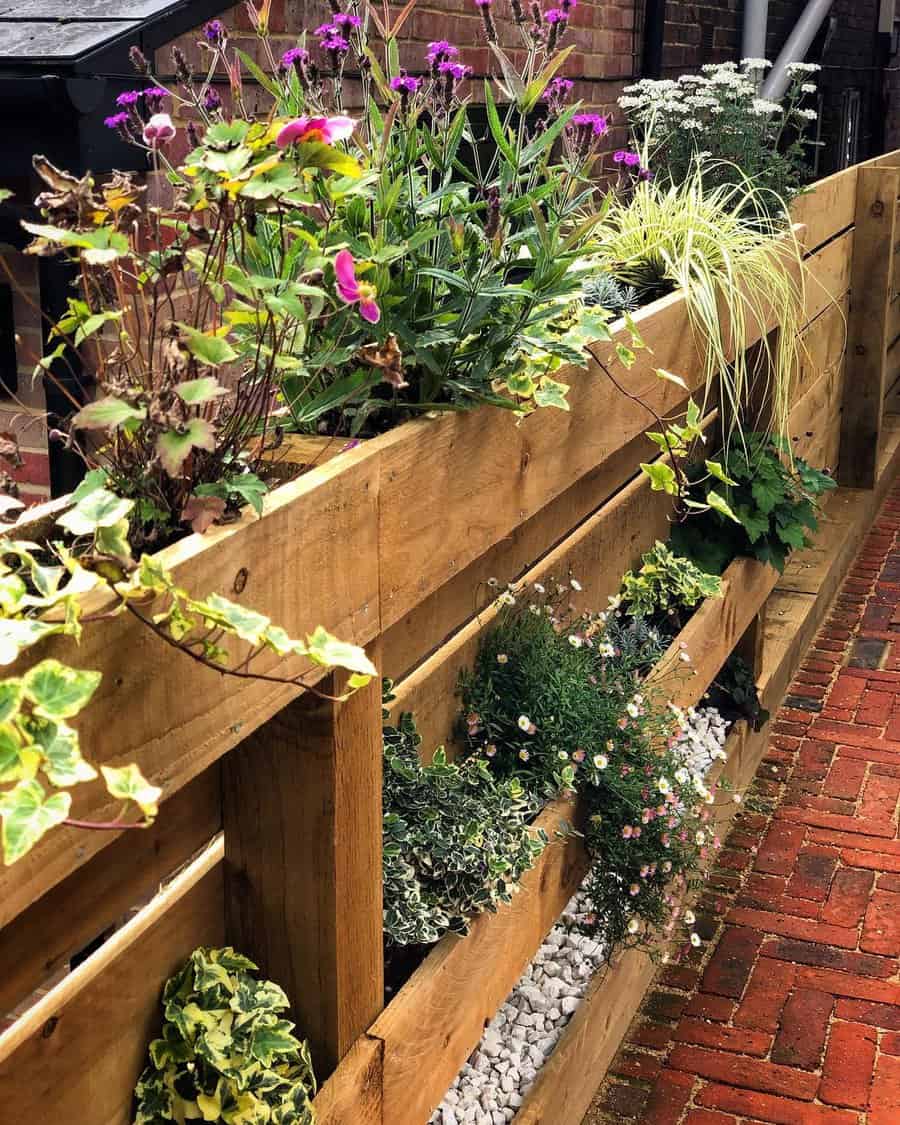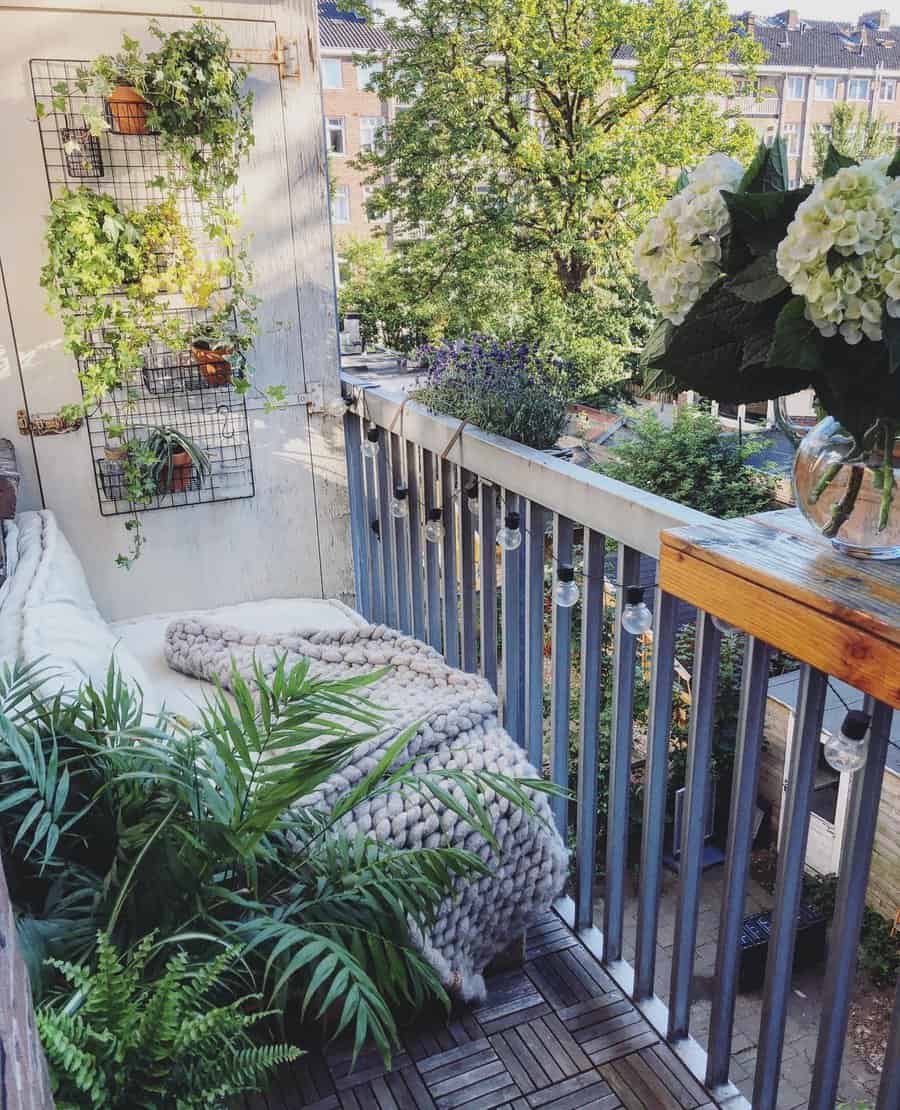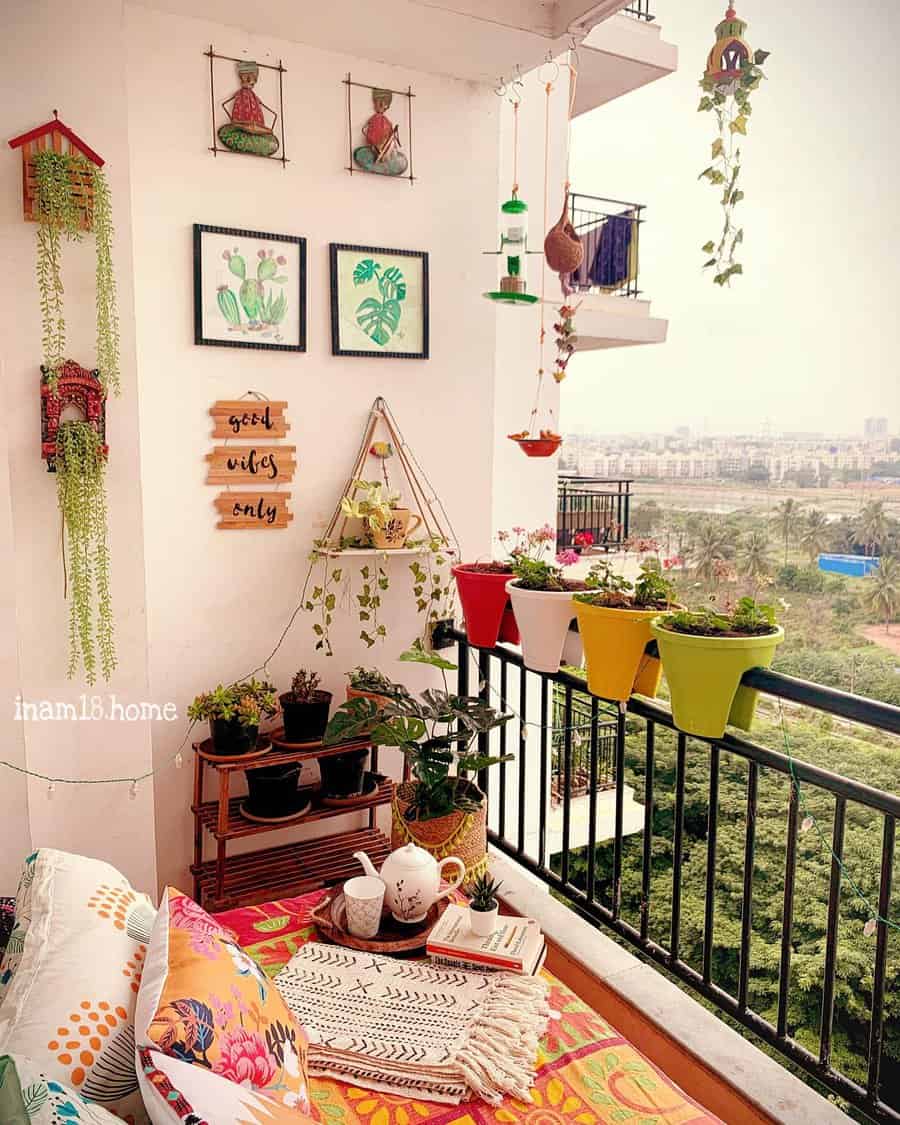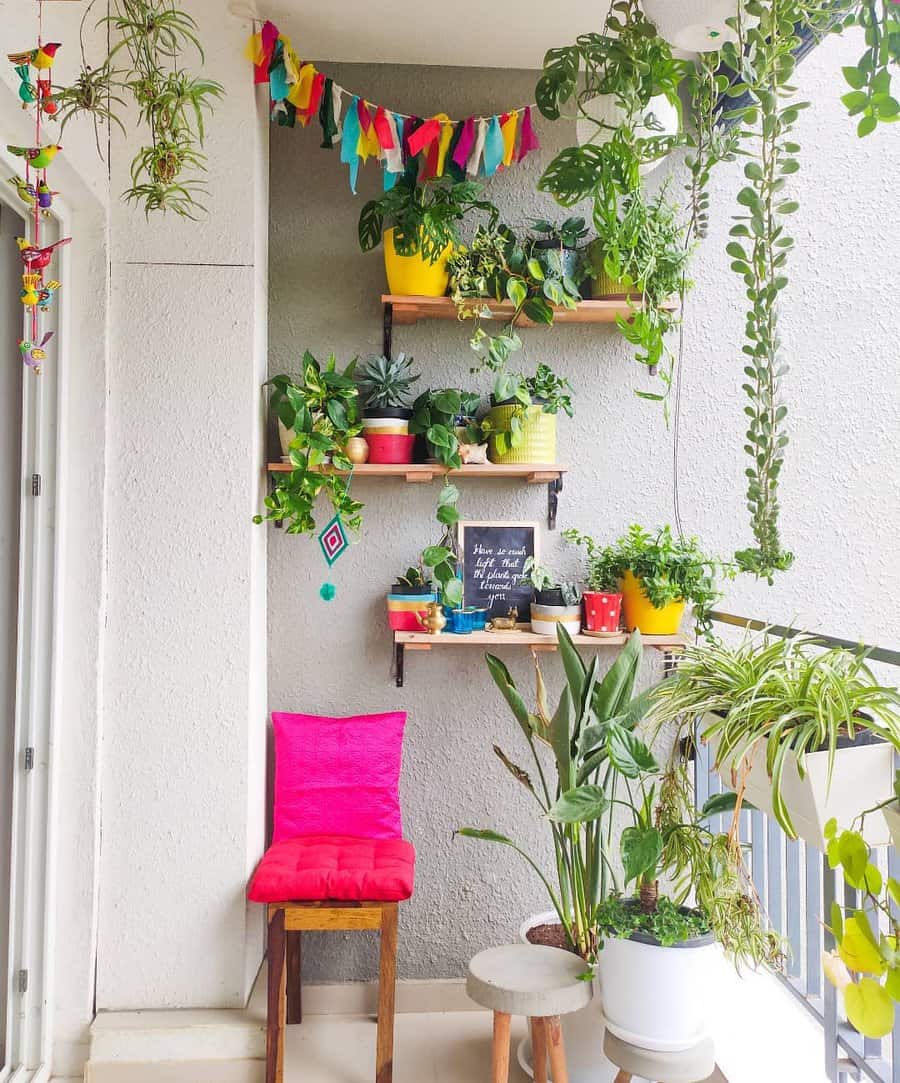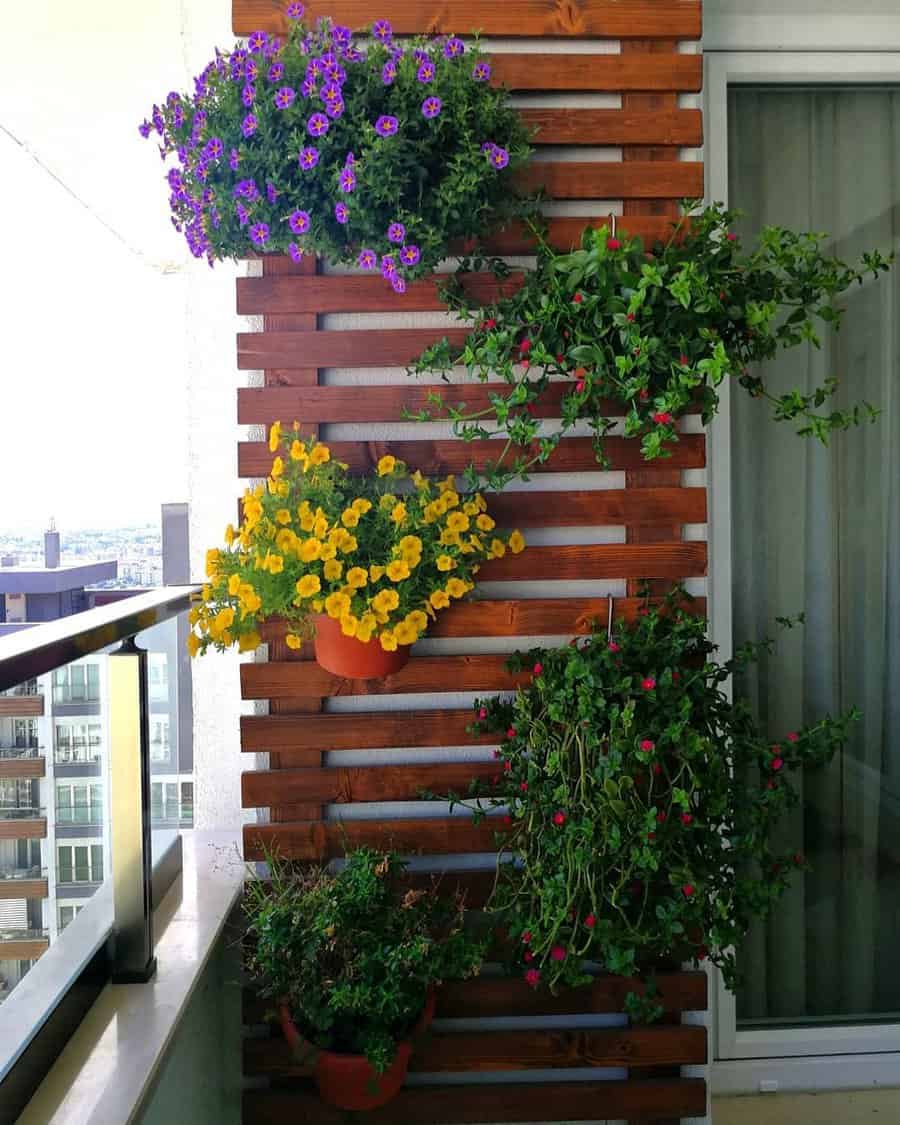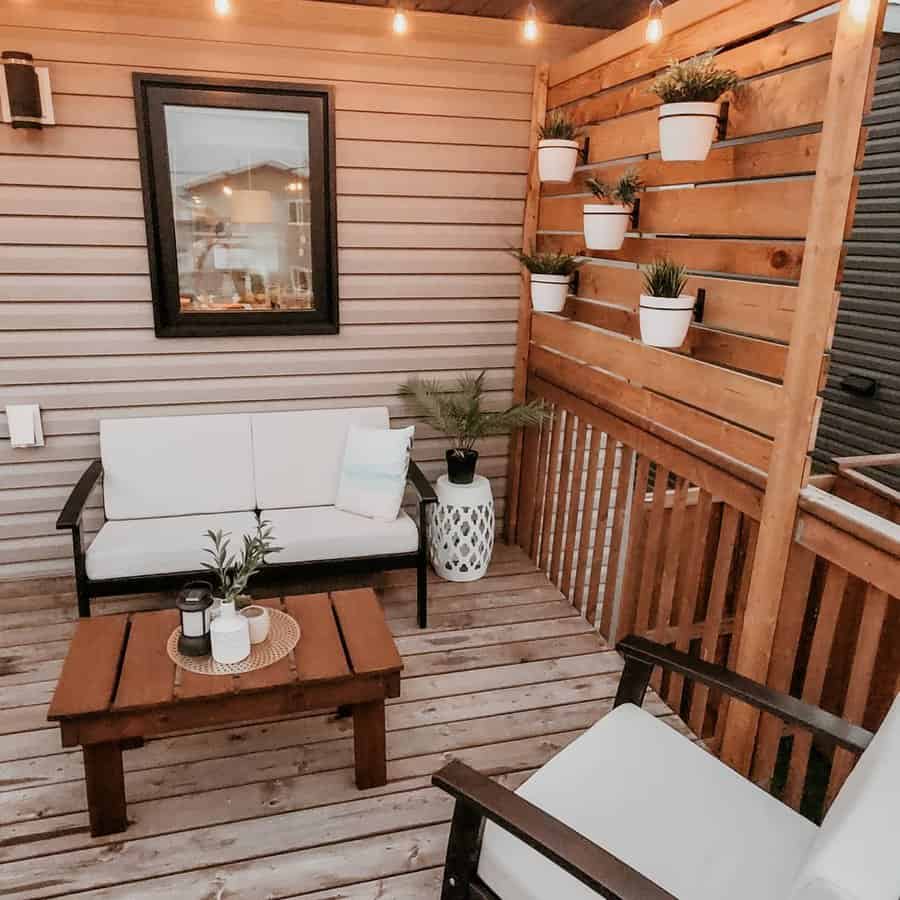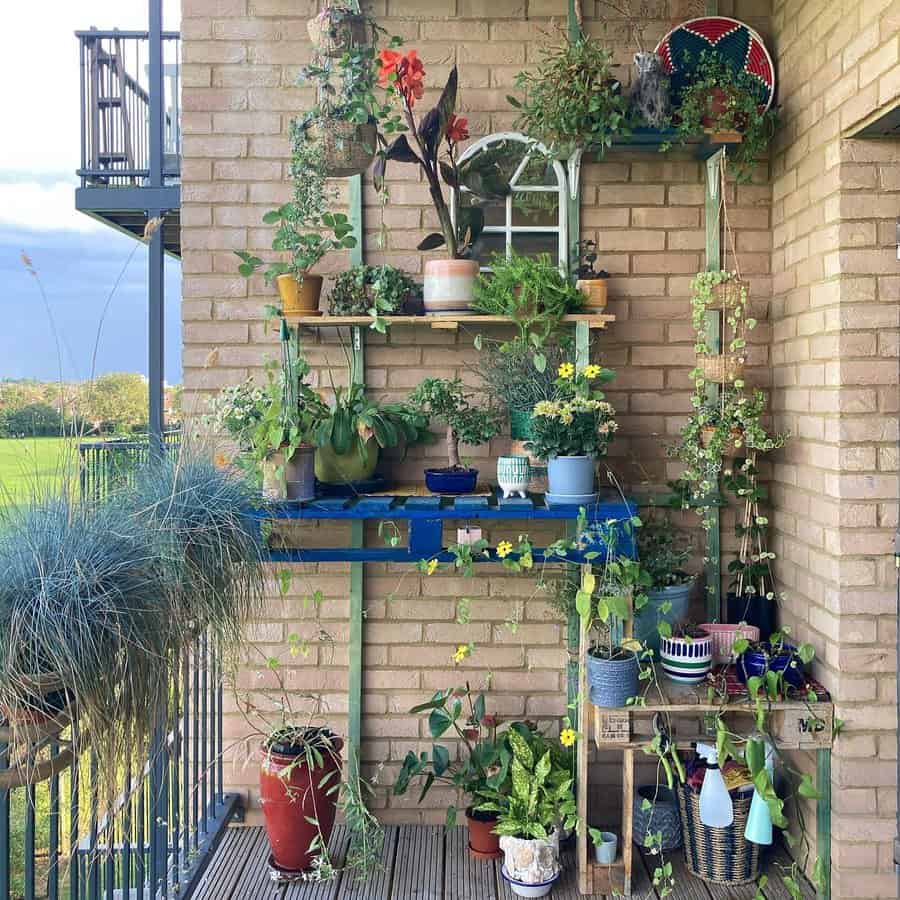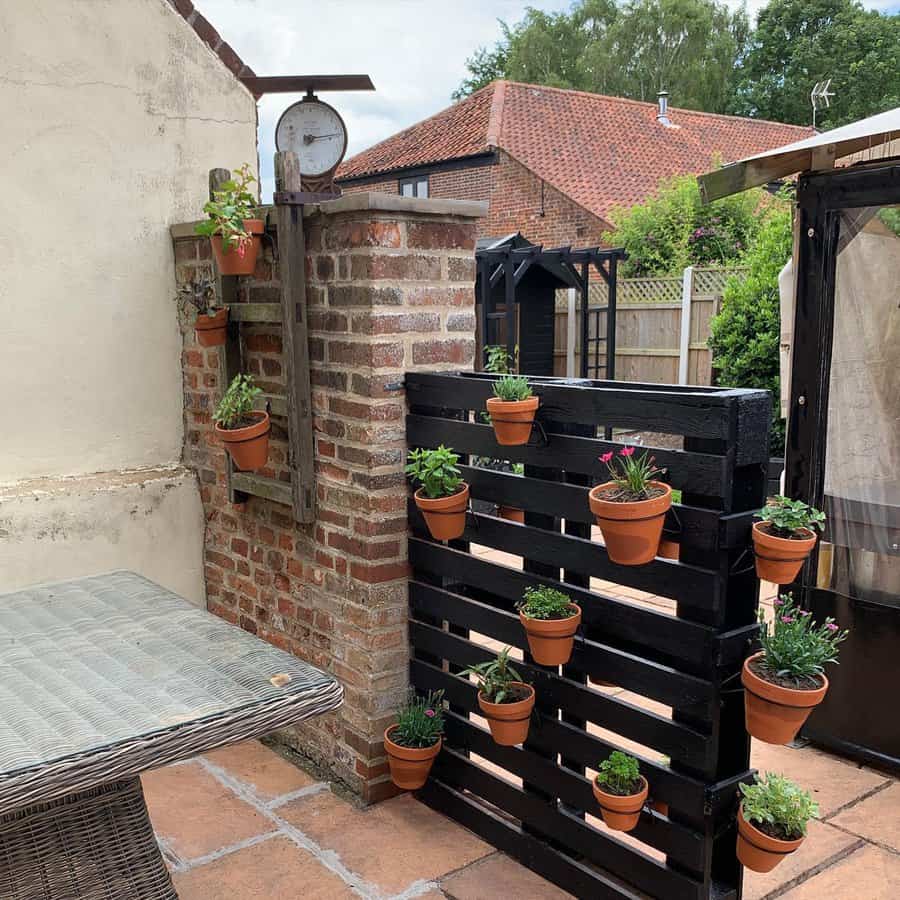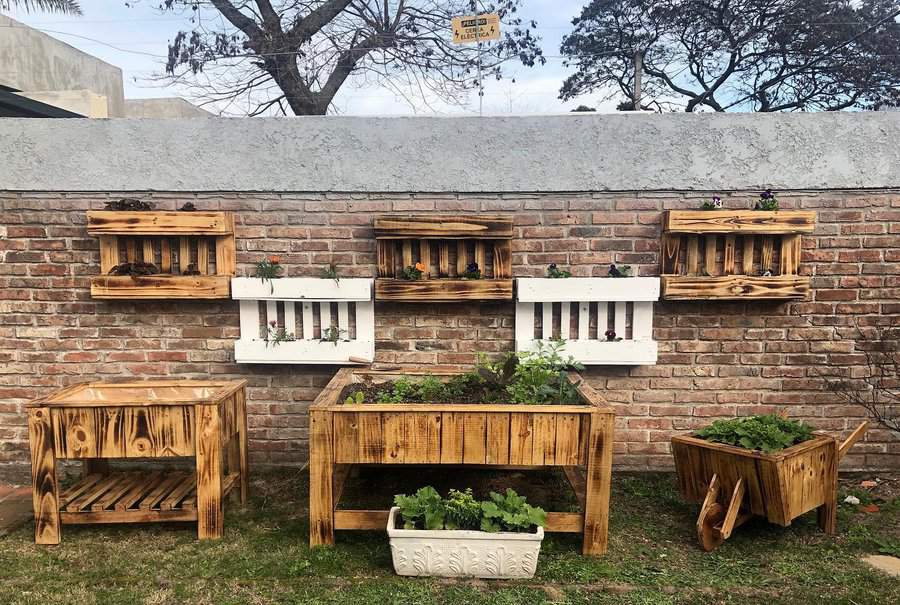 3. Showcase Texture with an Exposed Brick Wall
Bring a blend of rustic allure and contemporary charm to your outdoor space with an exposed brick wall. The textured surface and warm tones of the bricks add depth and character, creating a welcoming ambiance. Suitable for various settings, from modern urban courtyards to quaint backyards, this feature enhances your outdoor area with architectural elegance. To further elevate the design, intertwine climbing vines or lush greenery, adding a burst of life and color that beautifully contrasts the wall's ruggedness.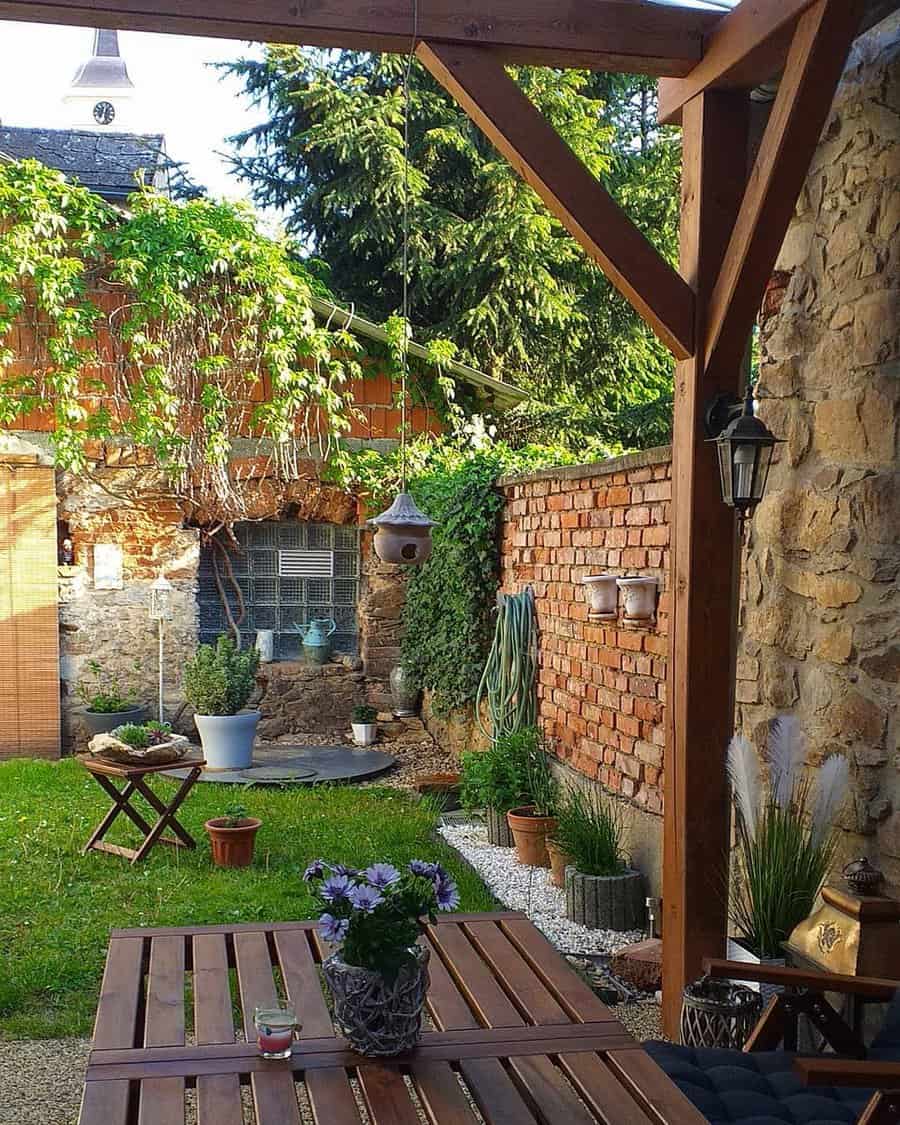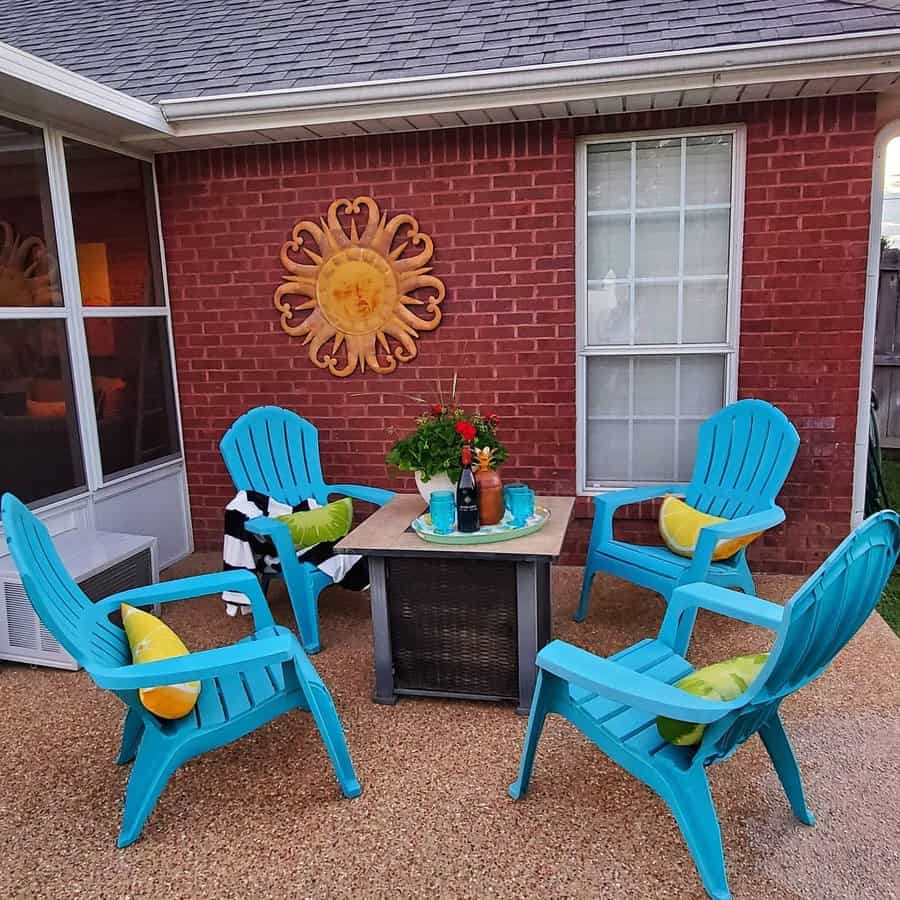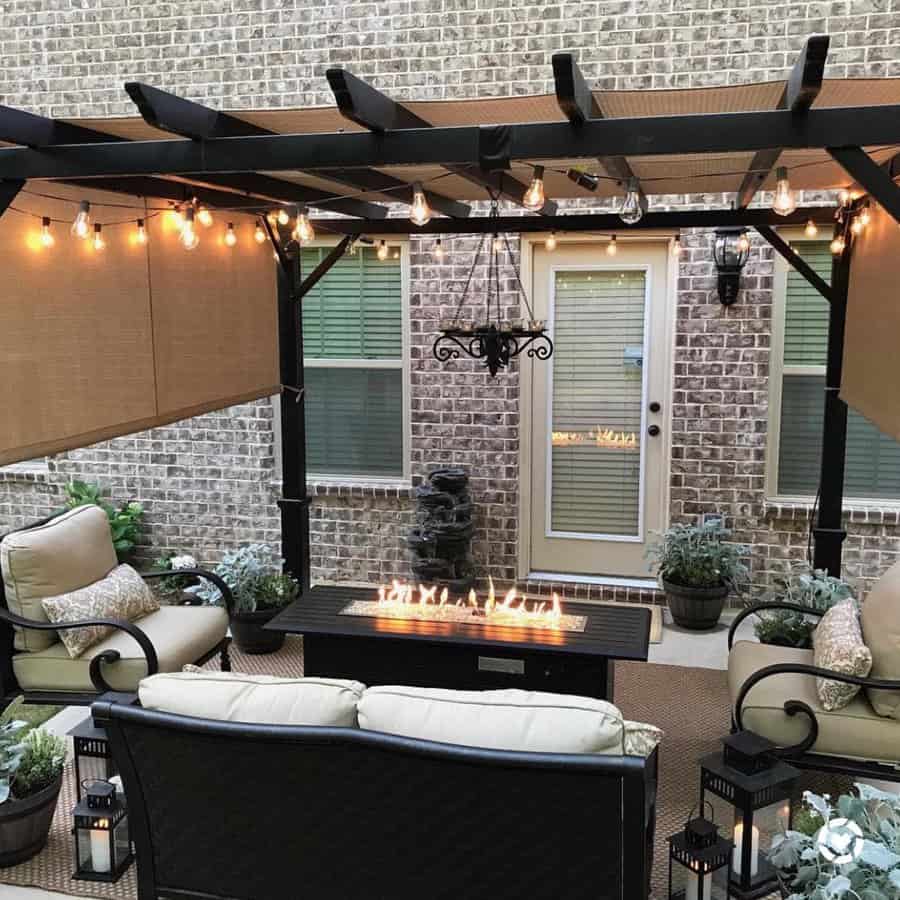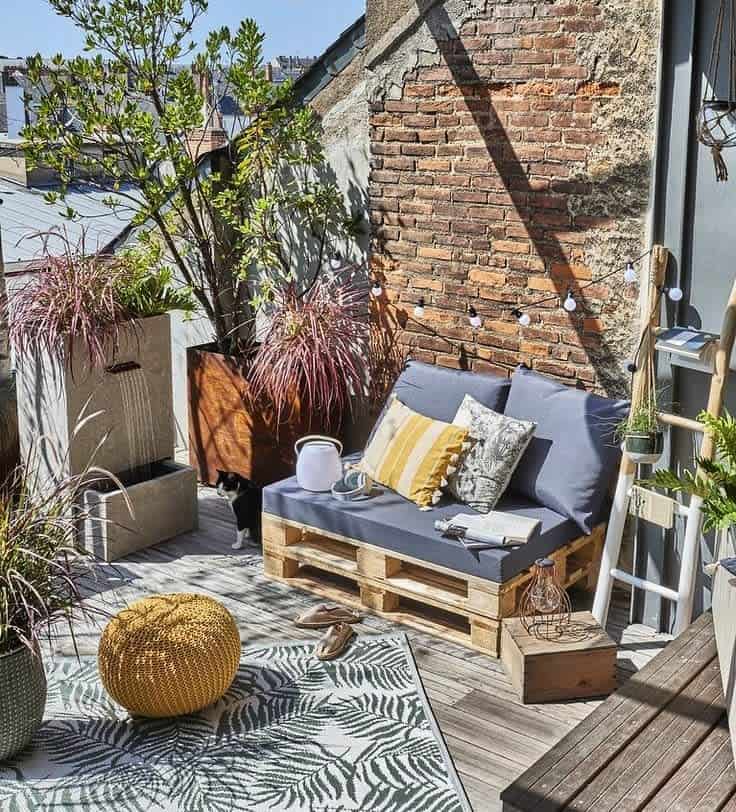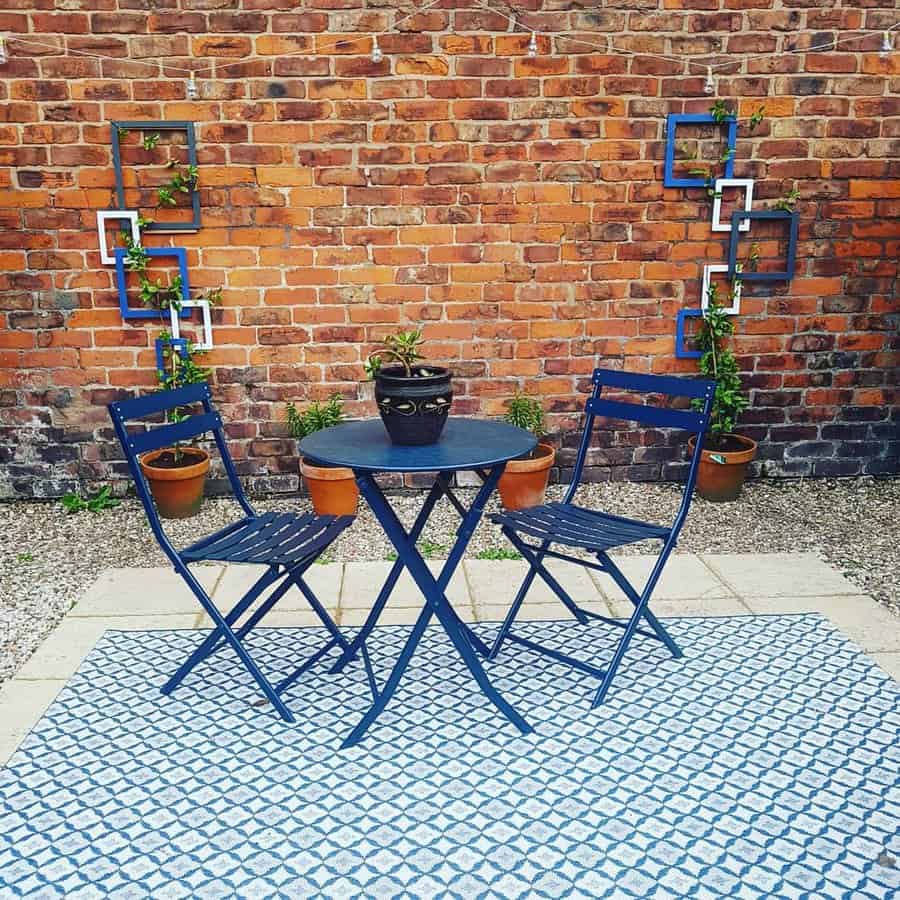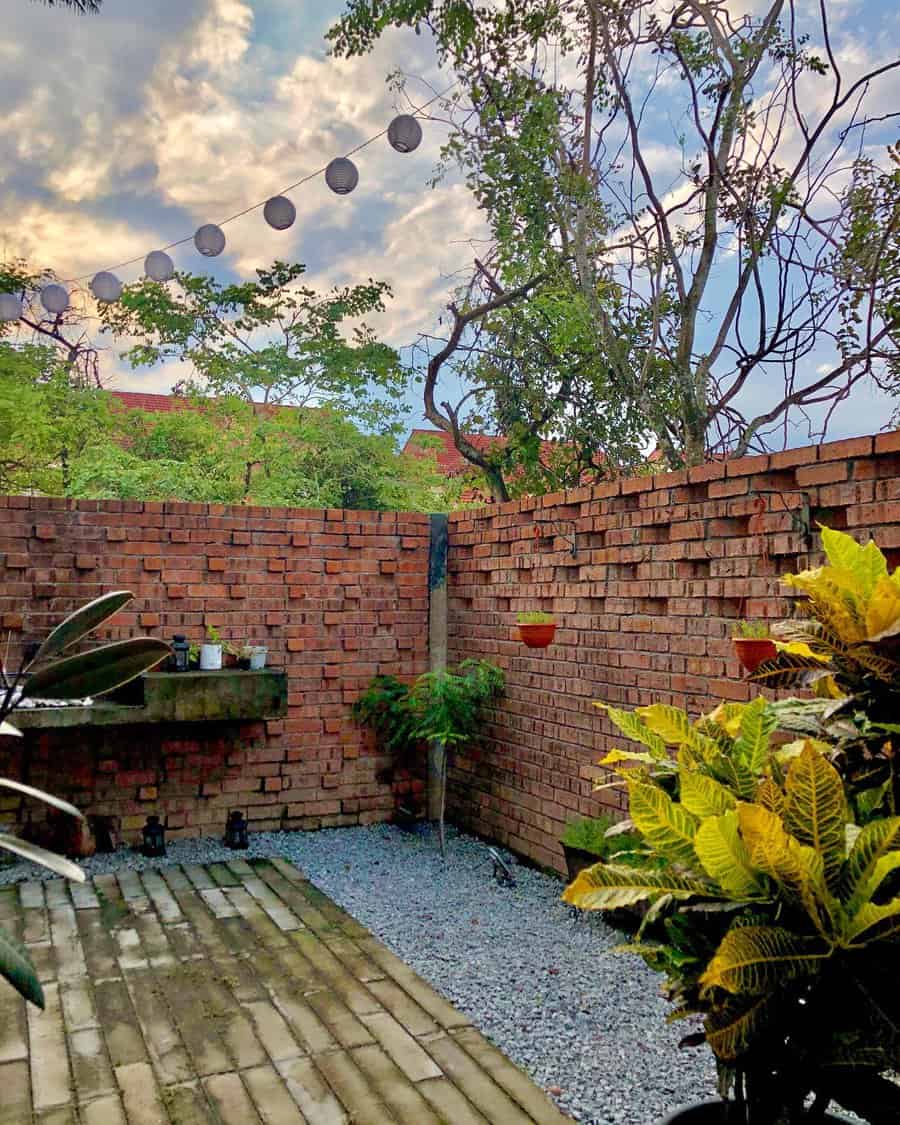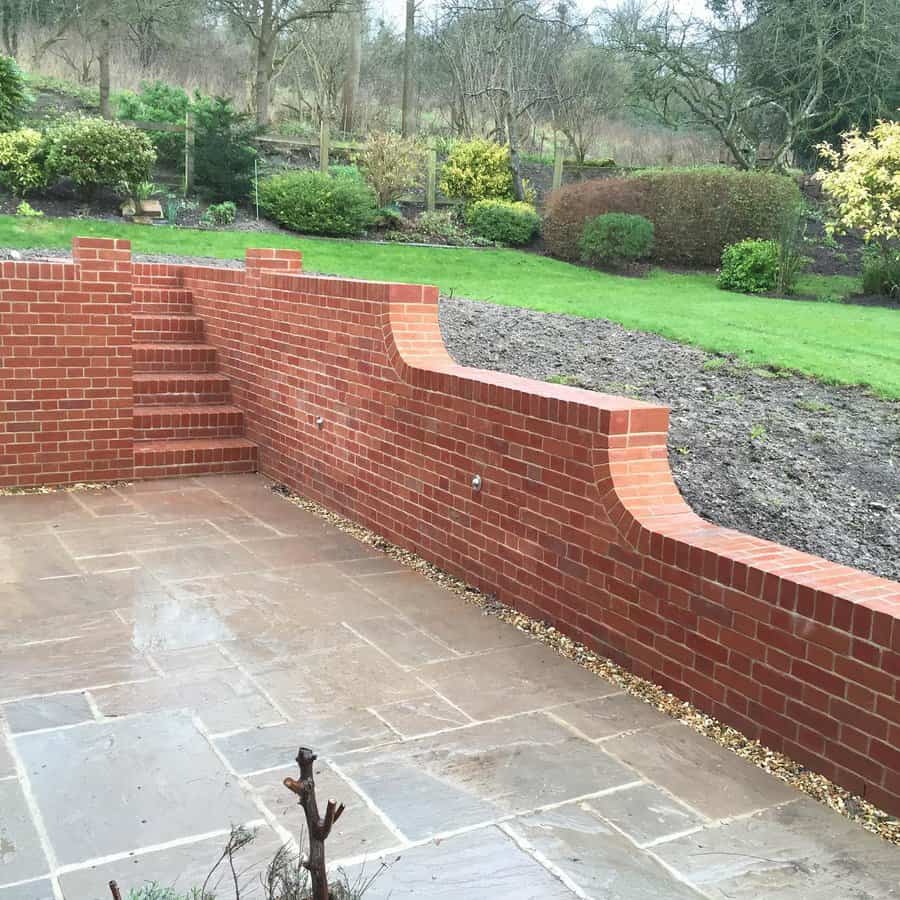 4. Bring Life to Your Walls with Mural Art
Revitalize your outdoor space with a striking mural, instantly adding character and visual appeal to your walls. Choose from a diverse array of themes—from tranquil nature scenes to bold abstract designs—to find a style that resonates with your personal aesthetic. A mural not only serves as a stunning focal point but also adds depth and dimension, transforming your outdoor area into a captivating art gallery. For a hassle-free option, consider durable mural decals, ensuring your space is both vibrant and uniquely yours.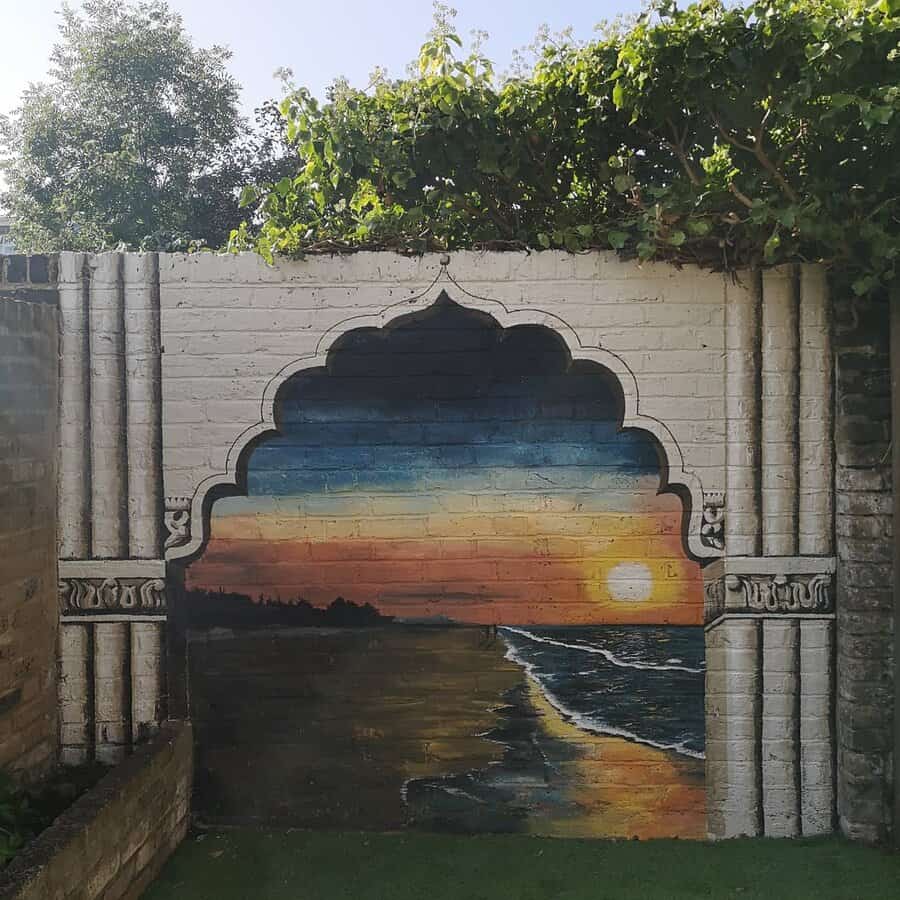 5. Add Charm with Unique Vintage Art Pieces
Transform your outdoor walls into a gallery of memories and nostalgia with unique vintage art pieces. Envision repurposing an old window frame as a floral showcase or using a weathered wooden sign to greet guests. Strategically placing antique mirrors can magnify your space while reflecting the surrounding natural beauty. Embrace the whimsy of vintage metal signs, letting their faded paint and retro typography tell a story on your walls. For a creative twist, turn repurposed shutters or salvaged doors into art, adding rustic elegance and intricate detail to your outdoor decor.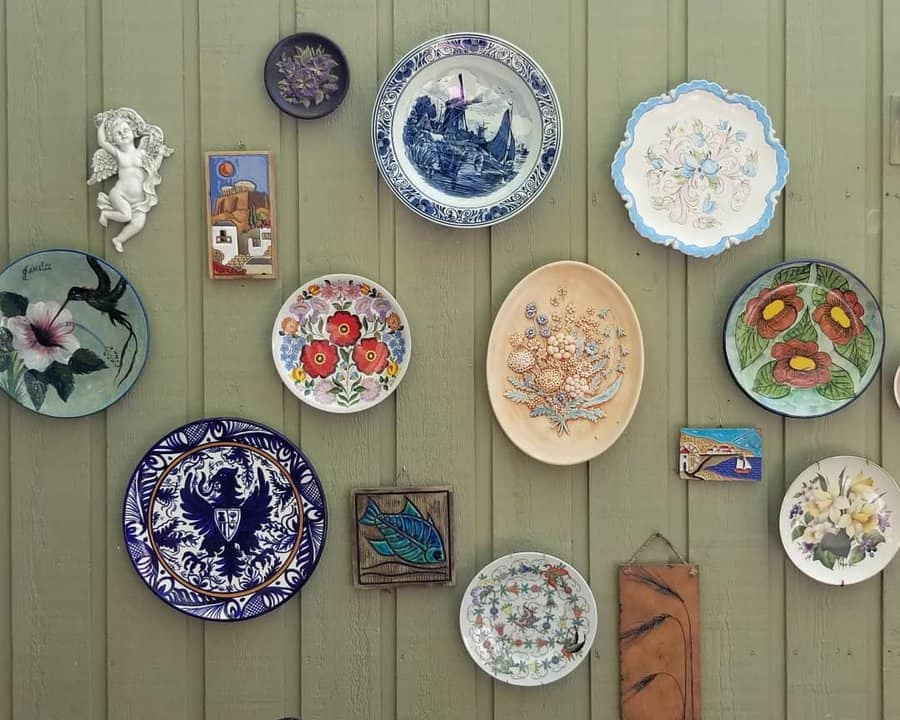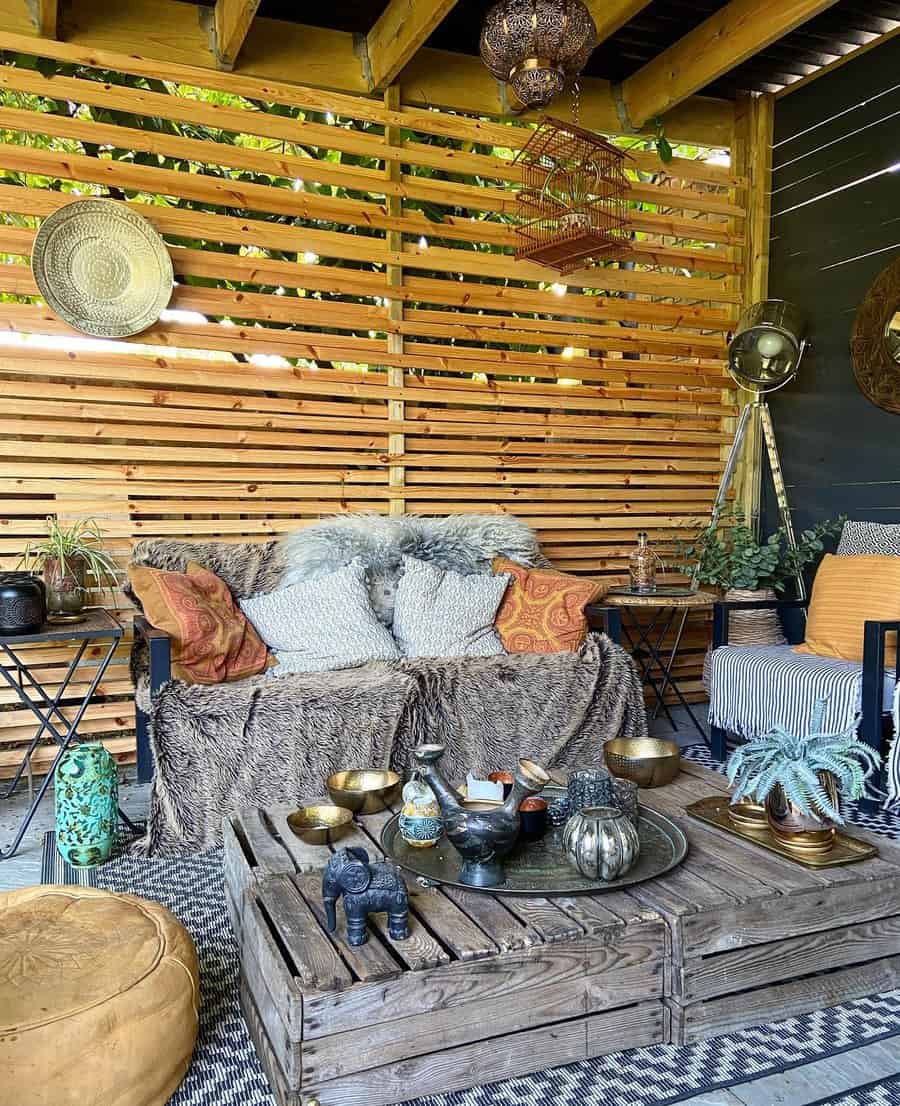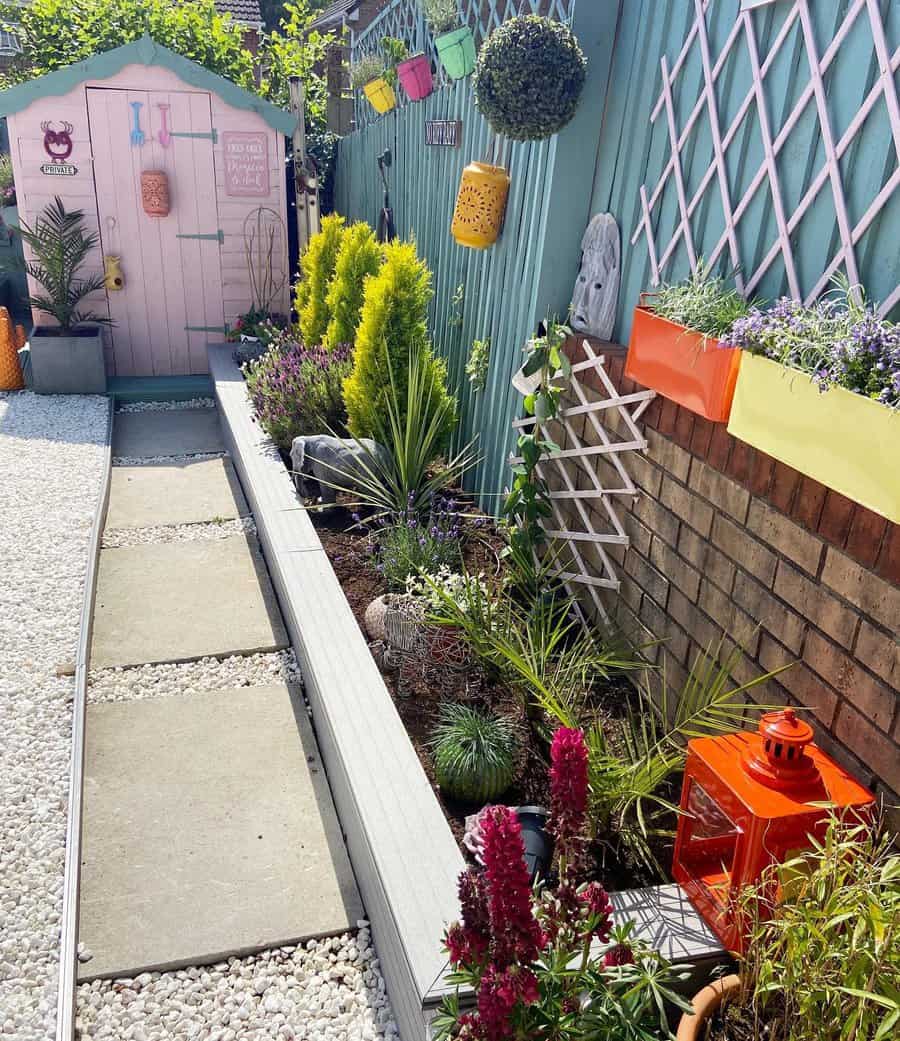 6. Illuminate Your Garden with String Lights
Enhance your outdoor setting with the enchanting glow of string lights, creating a warm and inviting ambiance. Drape them along structures like trellises, fences, or pergolas to gently light up your evenings, adding a soft and romantic touch. For an extra bit of creativity, arrange the lights in unique patterns or shapes, contributing a whimsical flair to your garden. String lights not only elevate garden parties and outdoor dinners but also serve as a charming decorative feature throughout the year, casting a captivating spell over your space.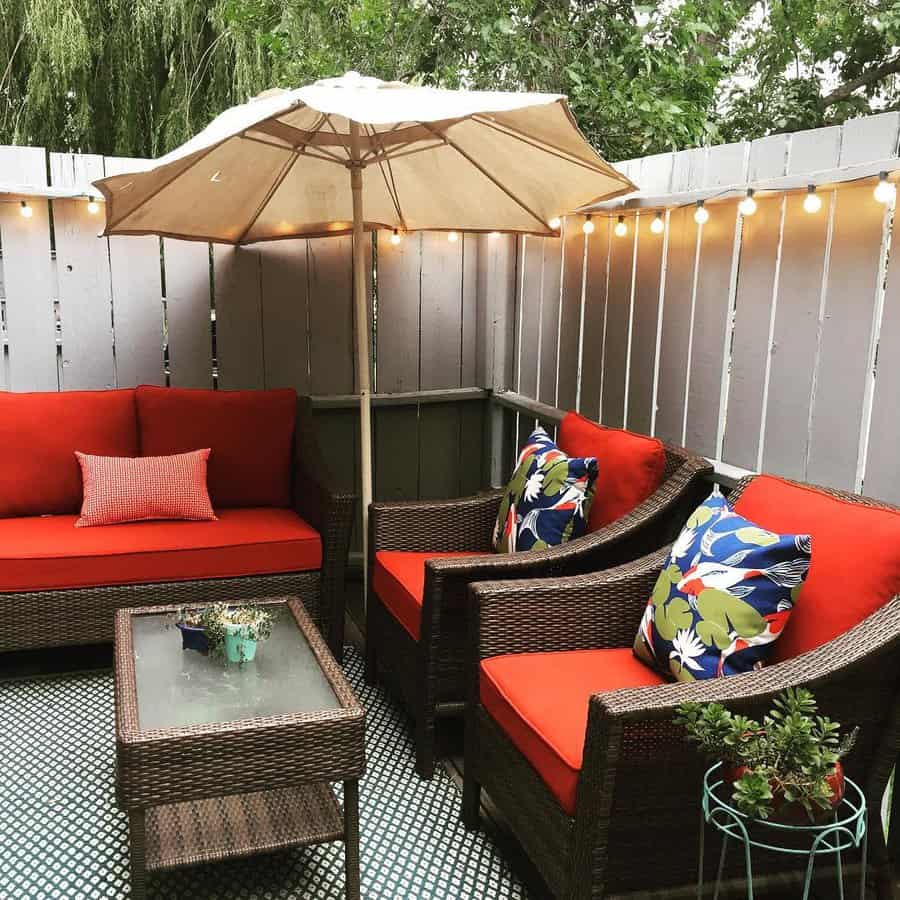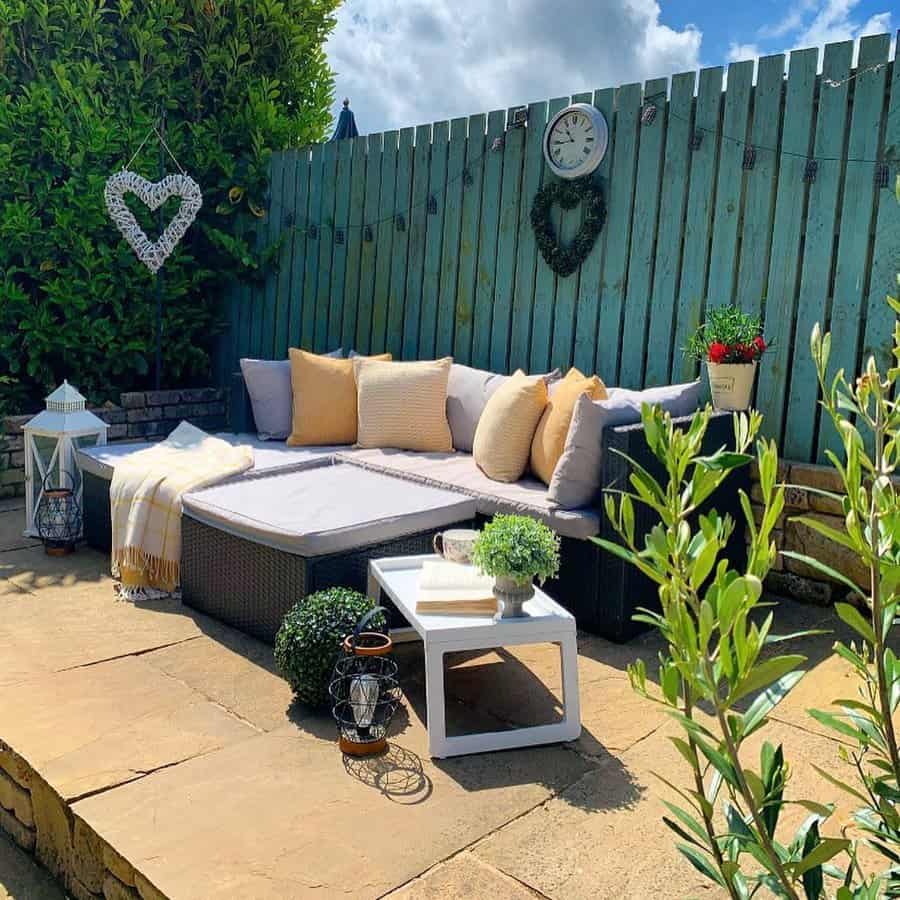 7. Transform Your Wall into a Living Green Space
Revamp your outdoor walls by introducing a lush green wall, seamlessly blending nature with decor. Utilize trellises and climbing frames to support a rich tapestry of vibrant plants, adding dimension and a refreshing vibe to your space. This living wall not only serves as an eye-catching decorative feature but also enhances your outdoor environment by improving air quality, dampening noise, and providing a sense of seclusion. Select a diverse array of plants, playing with colors and textures, to compose a visually striking and serene green oasis on your wall.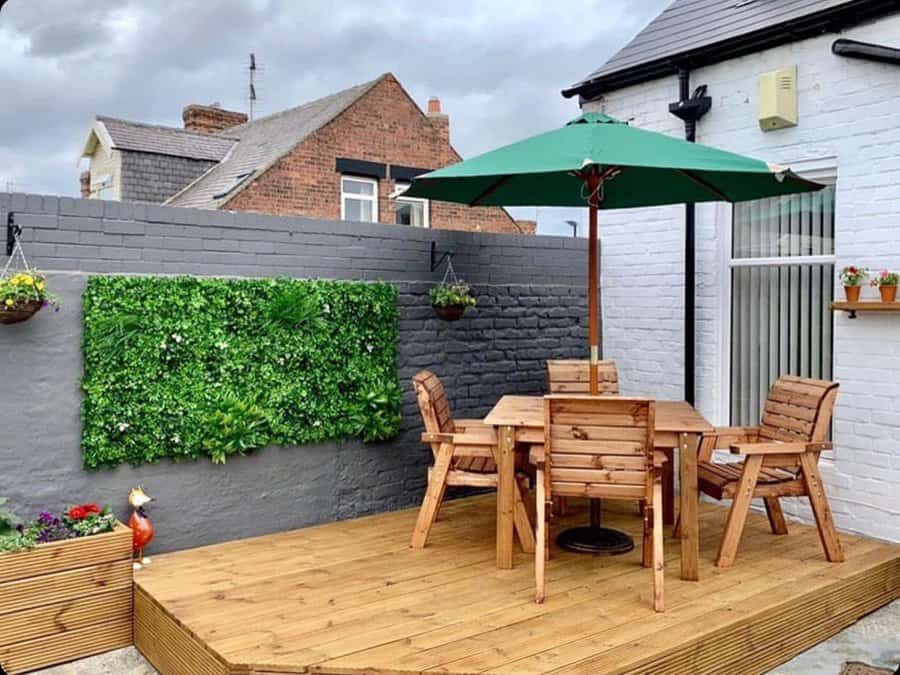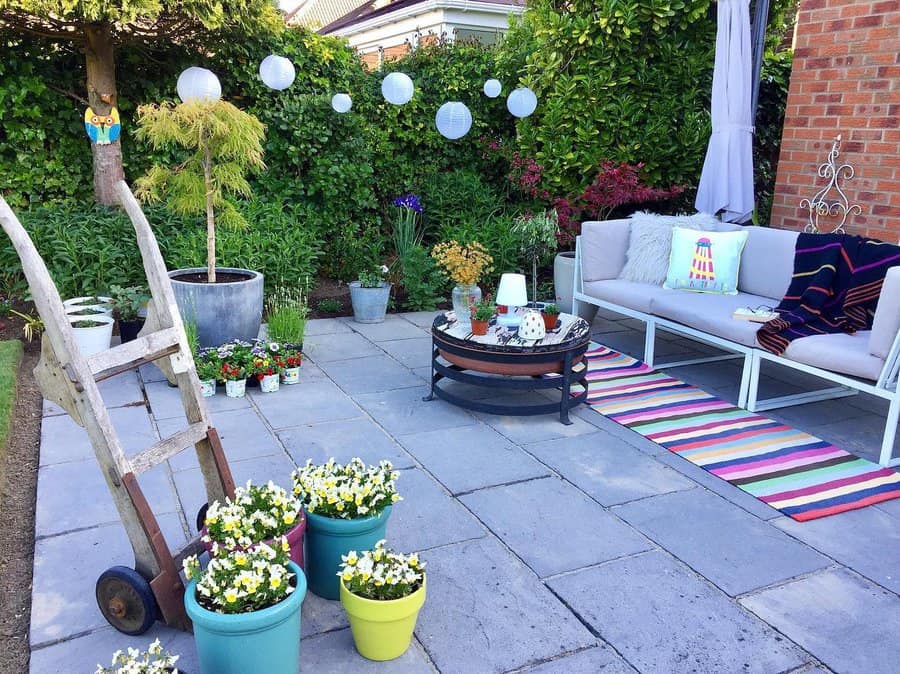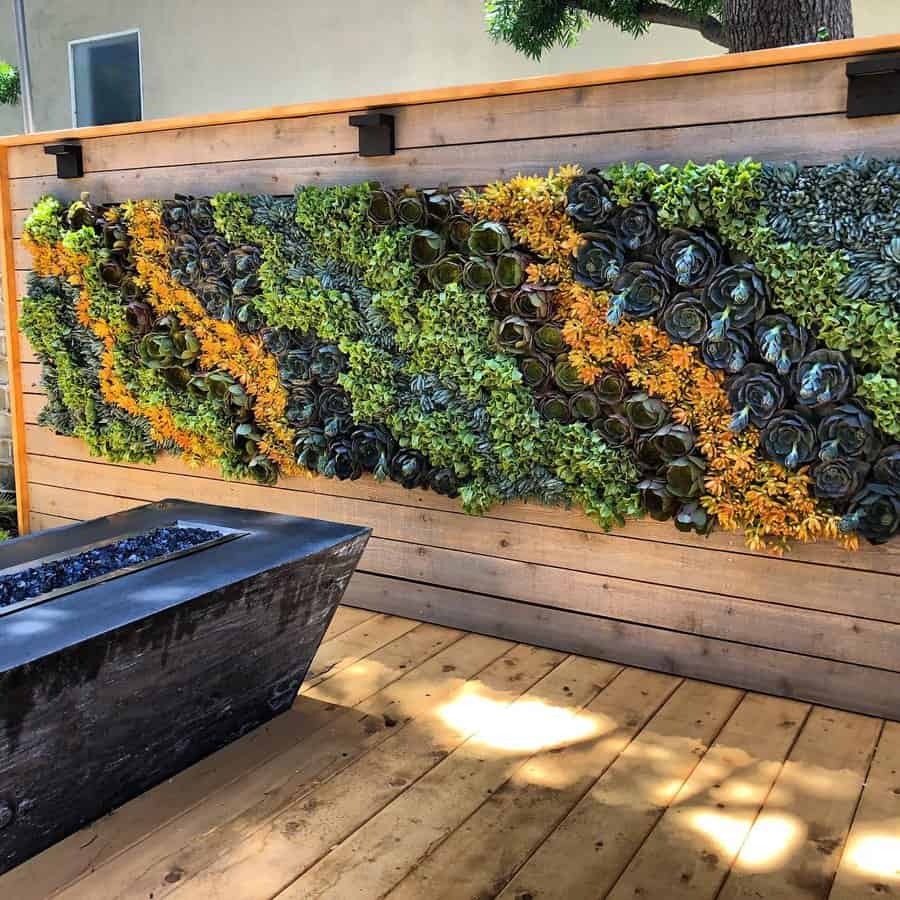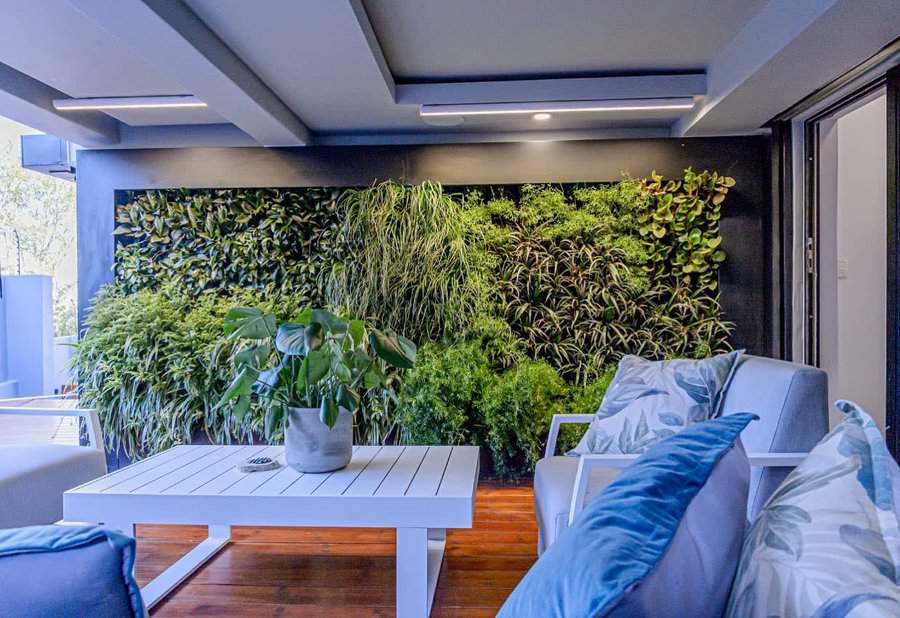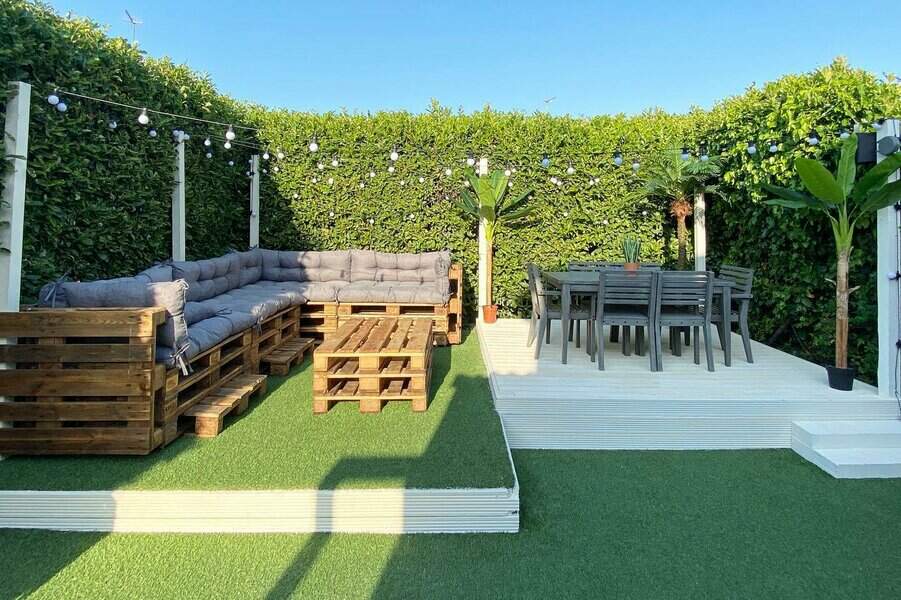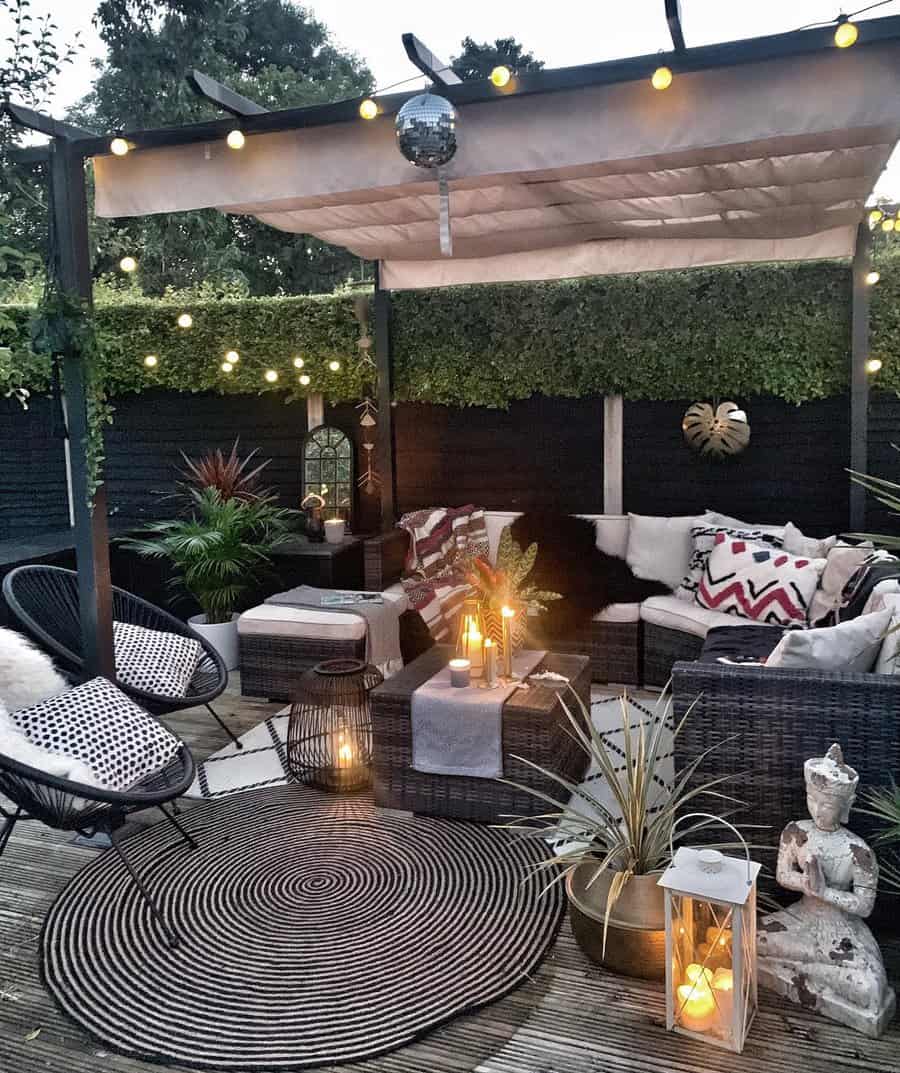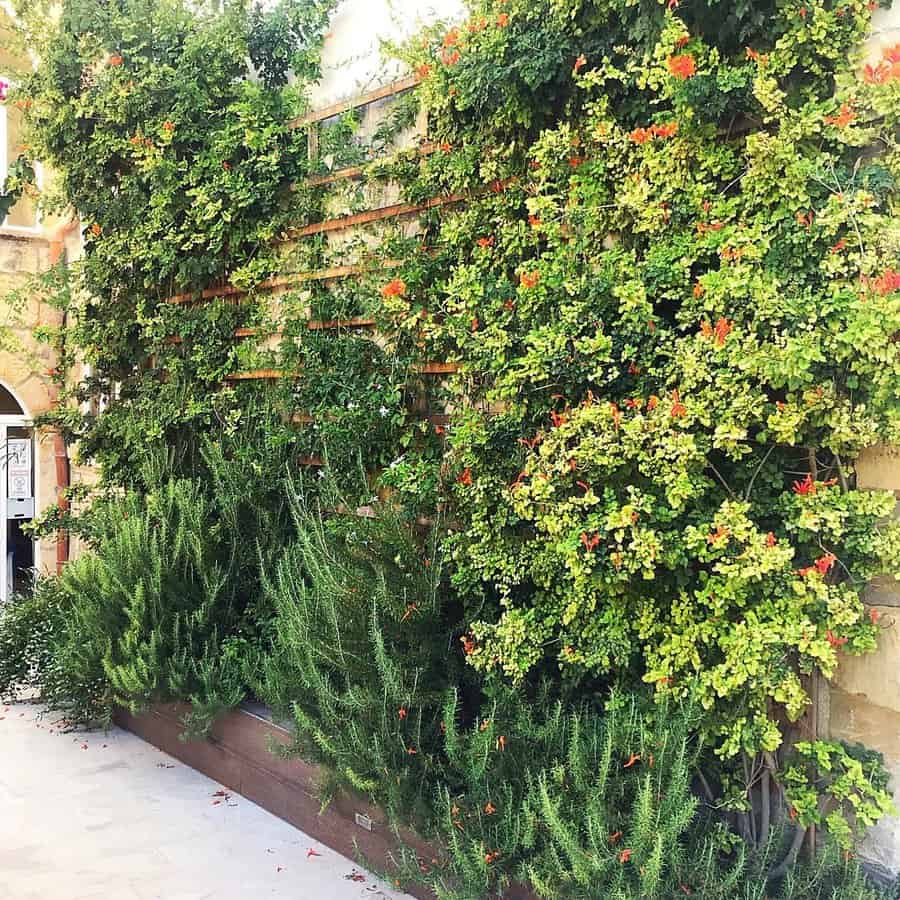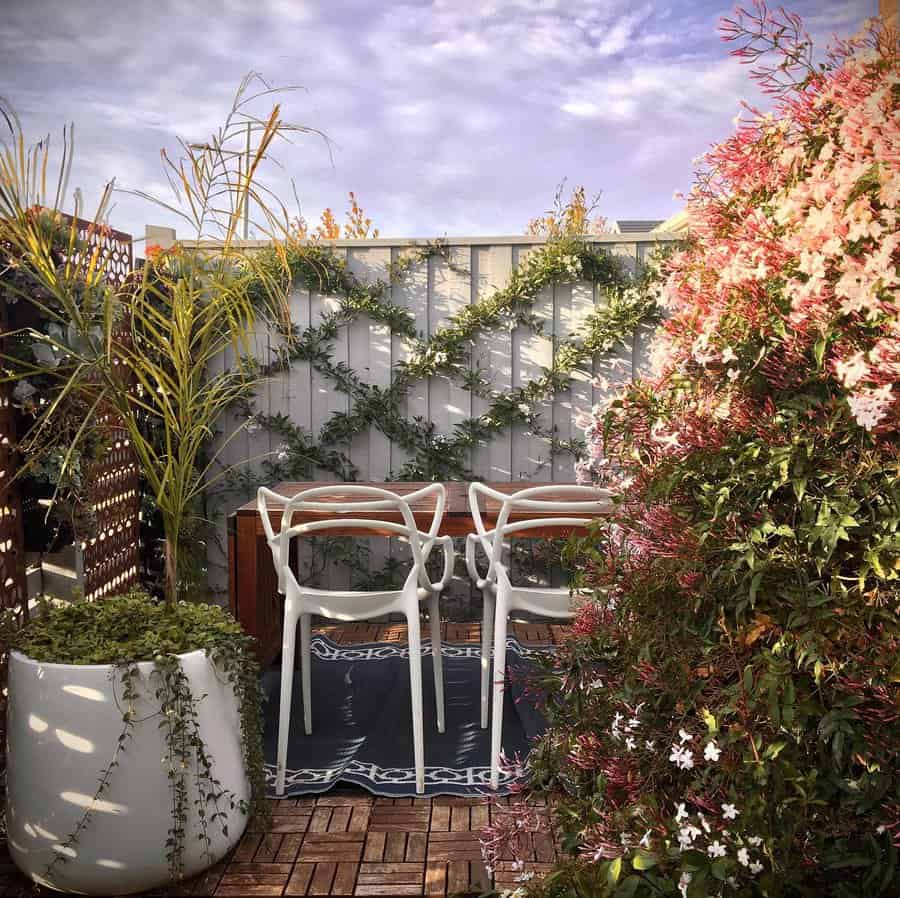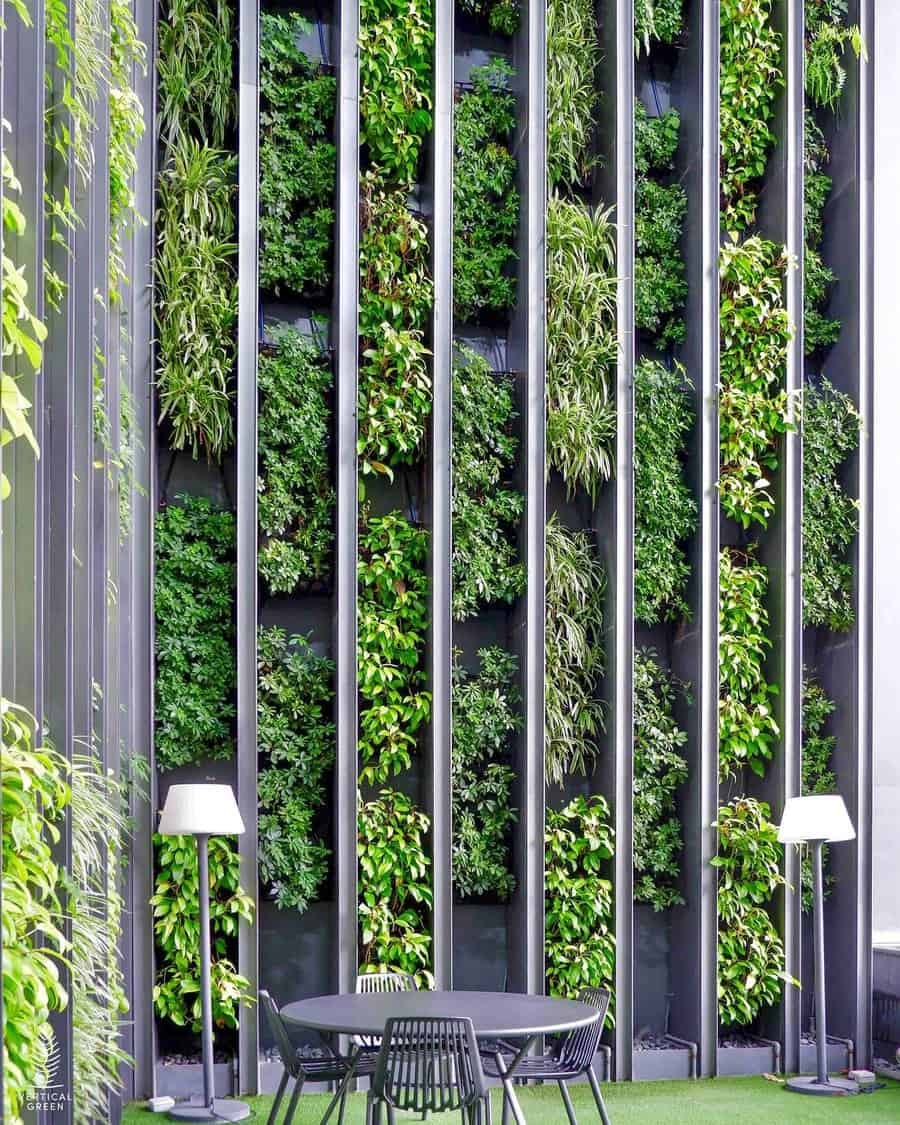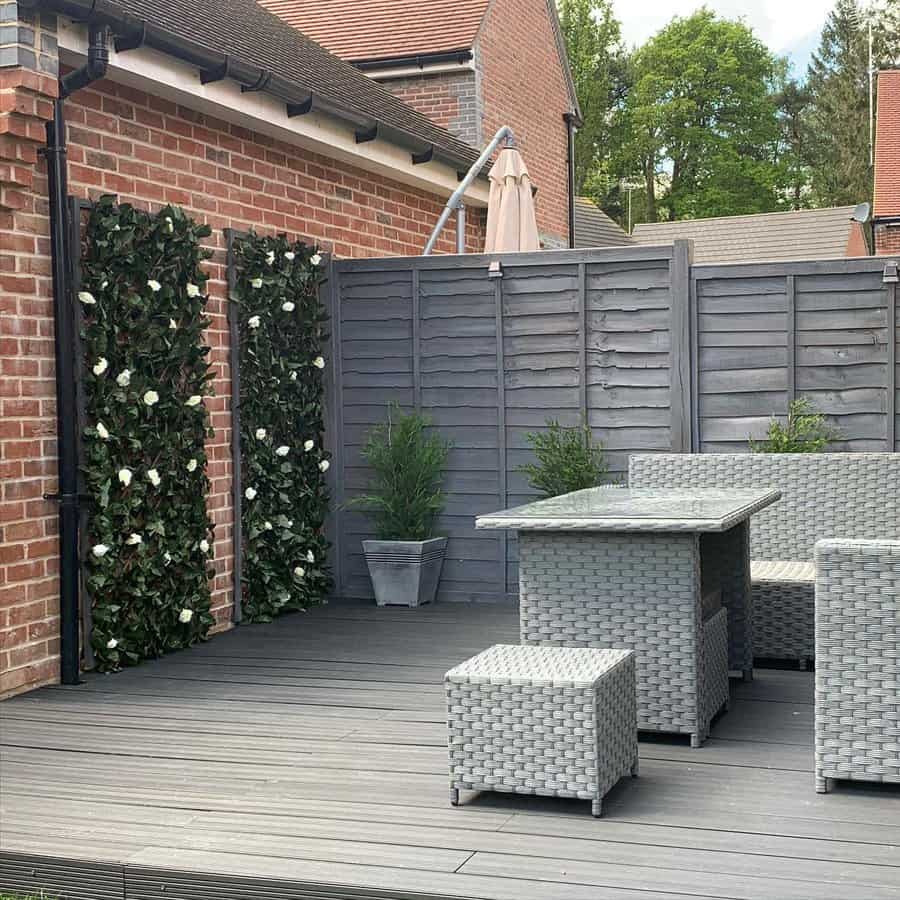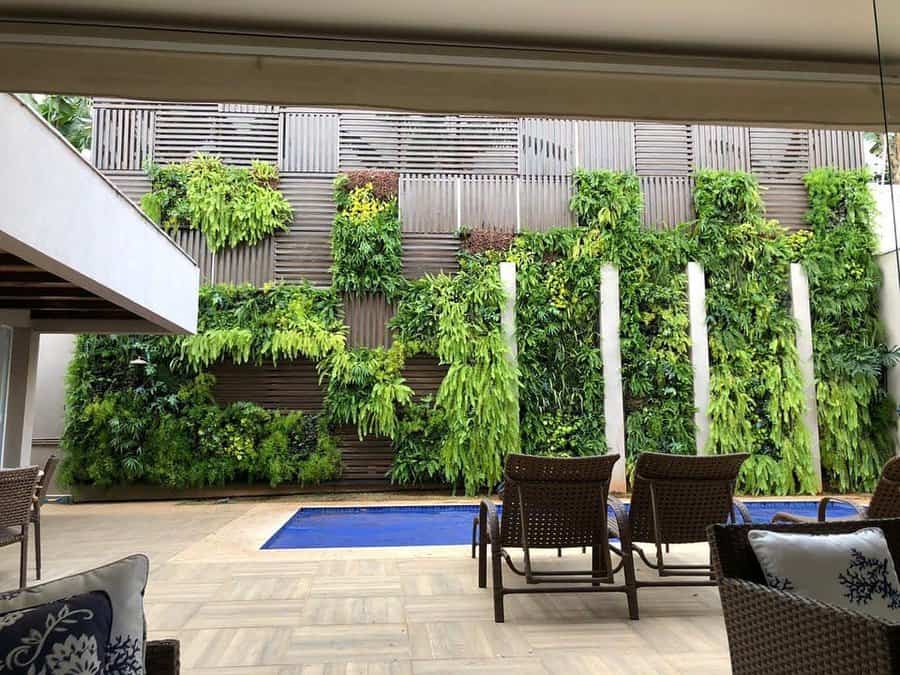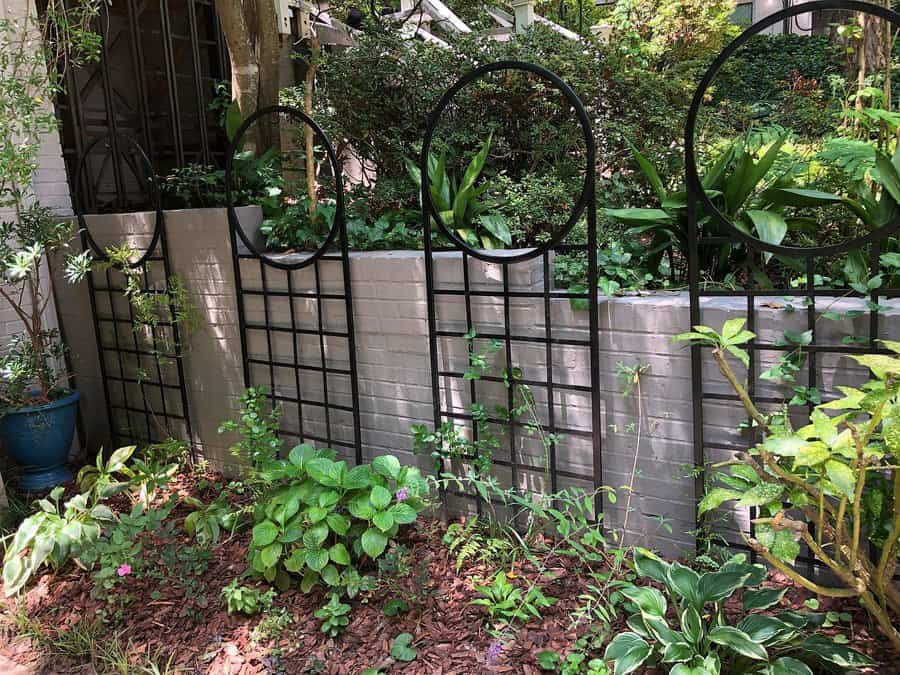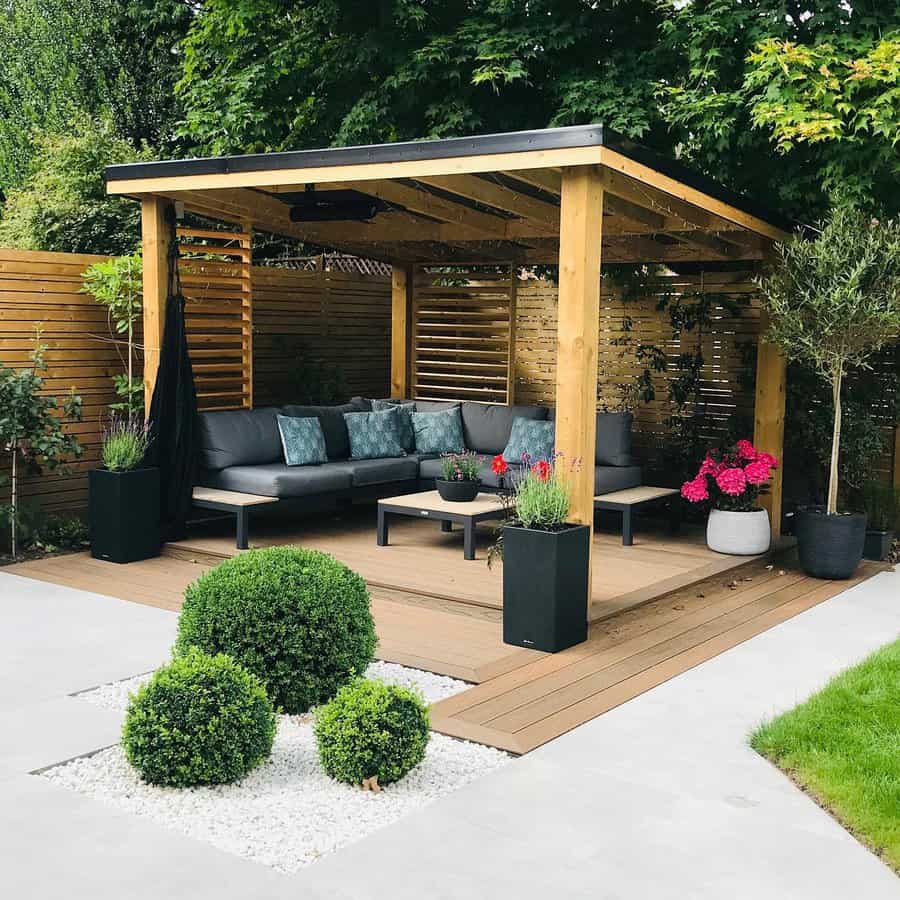 8. Incorporate Handcrafted Beauty with Woven Art
Embrace the bohemian flair and natural texture of woven art to enhance your outdoor walls. From intricate macrame hangings to clusters of woven hats, these handcrafted pieces radiate warmth and authenticity. A well-placed, large-scale macrame can serve as an alluring centerpiece, while an assembly of diverse woven pieces introduces depth and pattern. Given their organic nature, these woven decors effortlessly harmonize with a wide range of outdoor themes, bridging the gap between rustic charm and coastal serenity.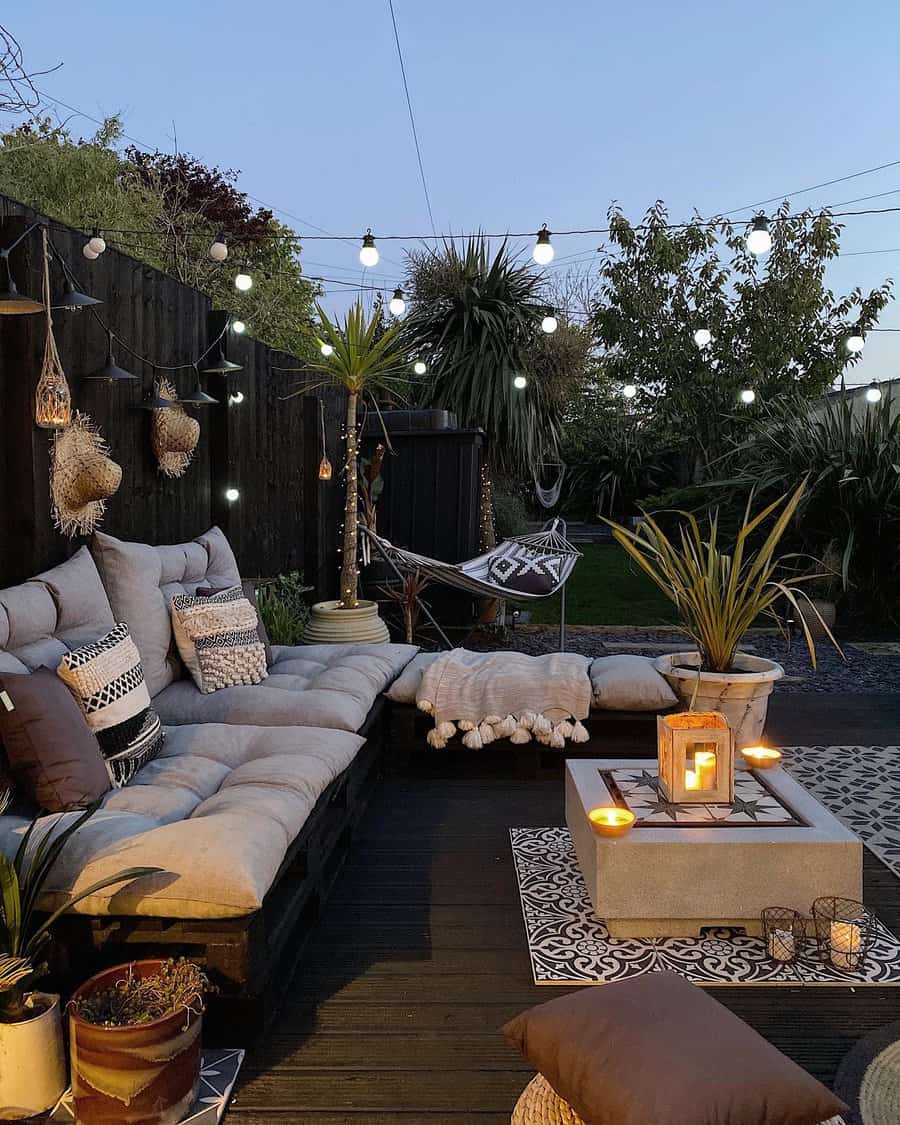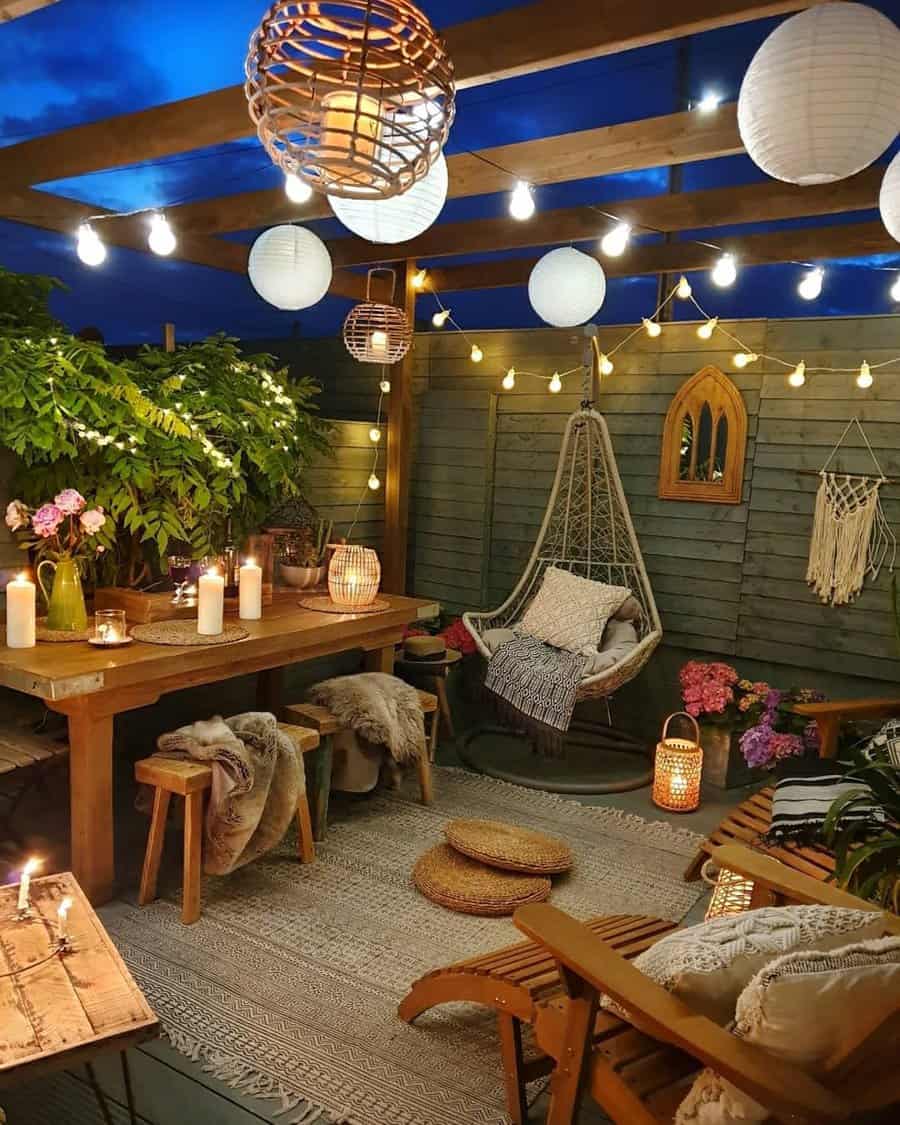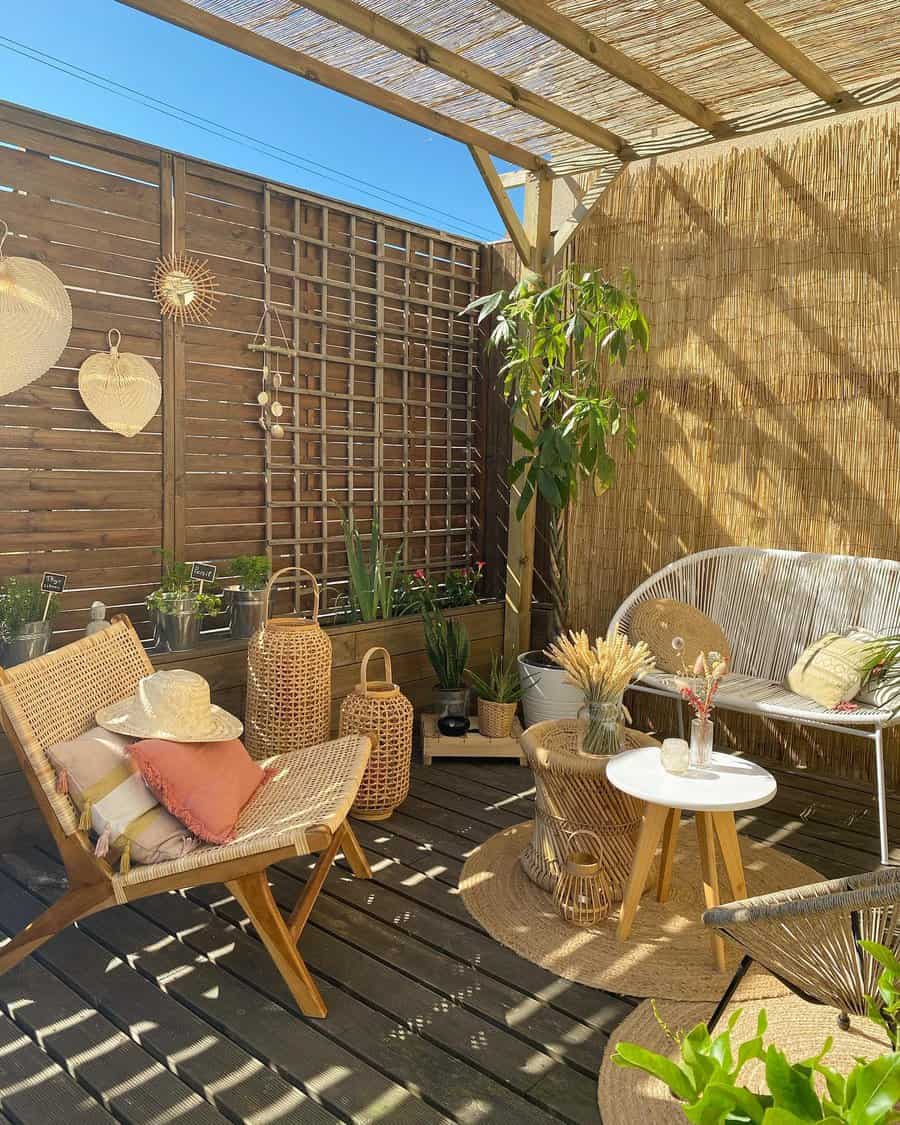 9. Ensure Privacy in Style with Wood Panels
Wood panels offer both seclusion and aesthetic appeal, setting the tone for a cozy and stylish outdoor retreat. Depending on your personal style, you can embrace the rustic allure of reclaimed wood or the refined elegance of stained panels. Play with design by introducing vertical or horizontal slats, or even bold geometric patterns for a modern touch. Beyond privacy, wood panels act as a versatile backdrop, ideal for accentuating with hanging plants, artworks, or ambient string lights, enriching the overall ambiance of your outdoor space.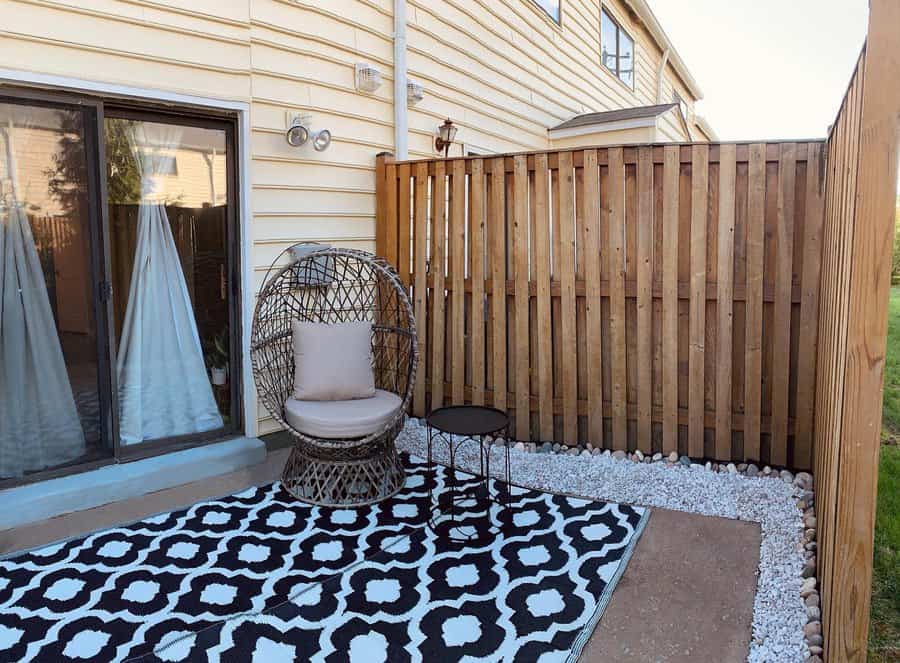 10. Combine Privacy and Aesthetics with Decorative Cut-Out Screens
Enhance your outdoor sanctuary with decorative cut-out screens, striking a perfect balance between privacy and artistic expression. The precision of the patterns etched into the metal introduces an interplay of light and shadow, enriching your space with depth and texture. Select from a variety of designs, from geometric precision and nature-inspired intricacy to abstract artistry, to add a personalized touch to your outdoor decor. Metal's durability ensures resilience against the elements, making it a prime choice for exterior use. Customize the finish to harmonize with your existing outdoor furnishings and landscape for a seamless and stylish integration.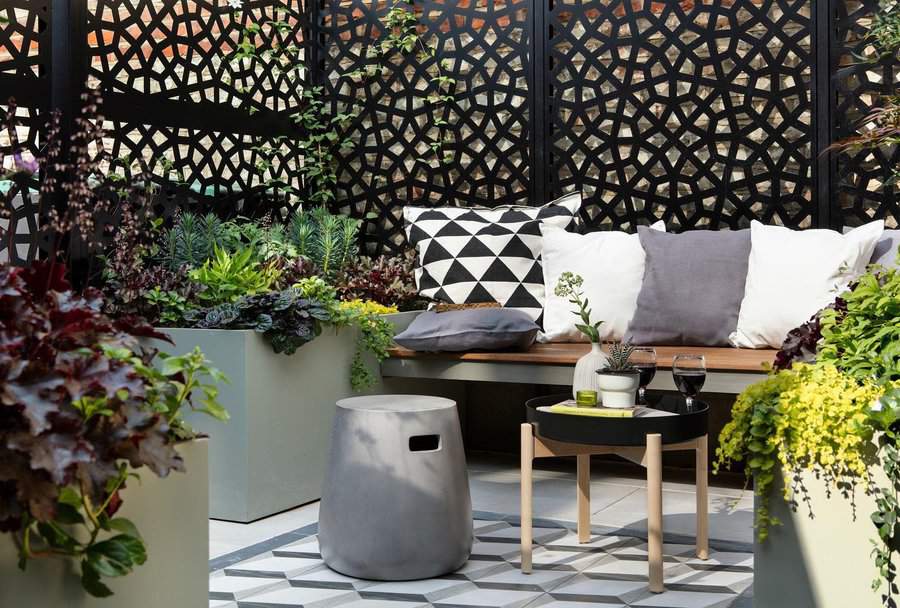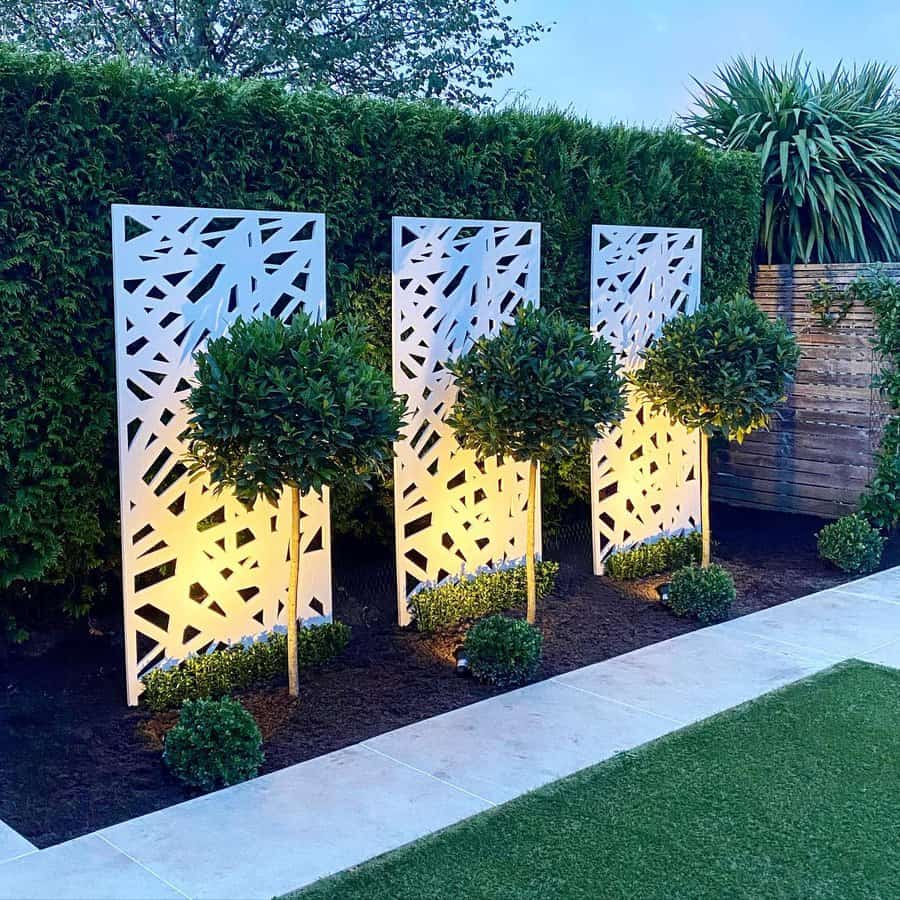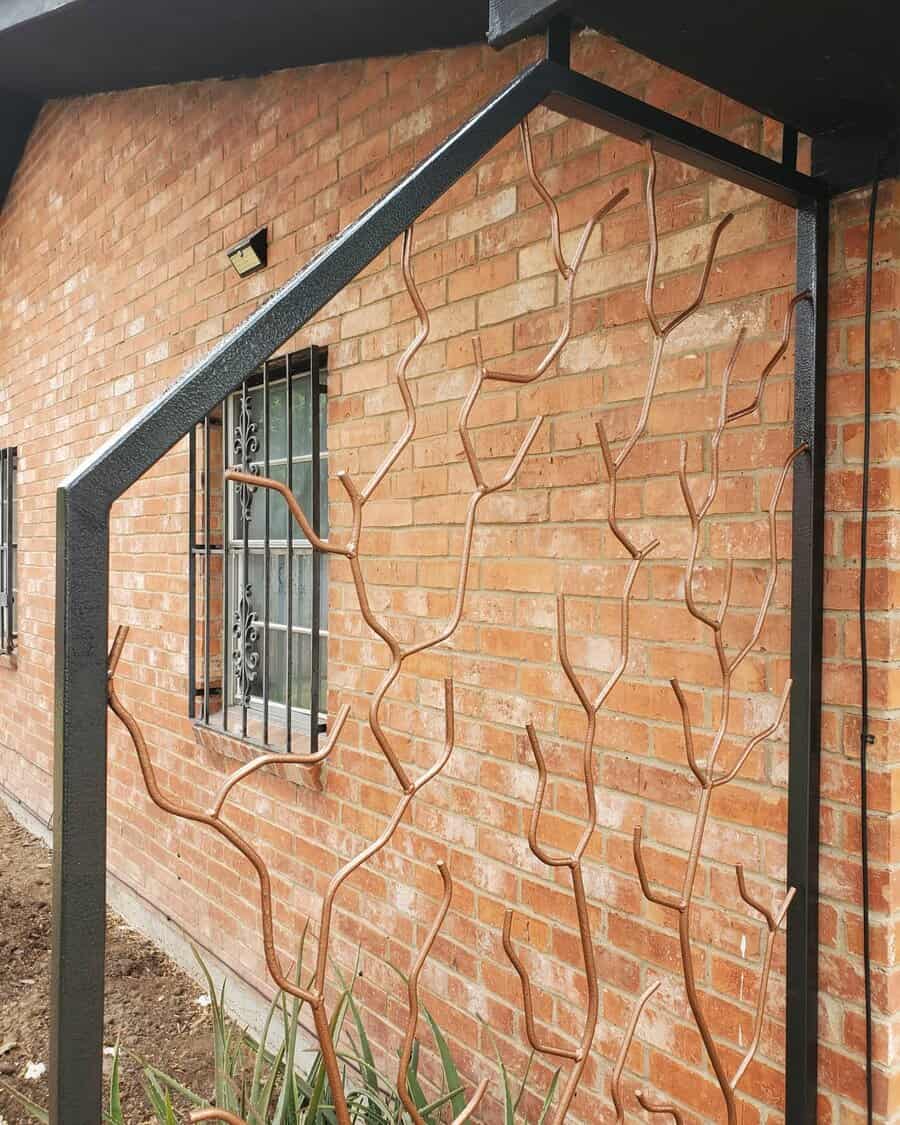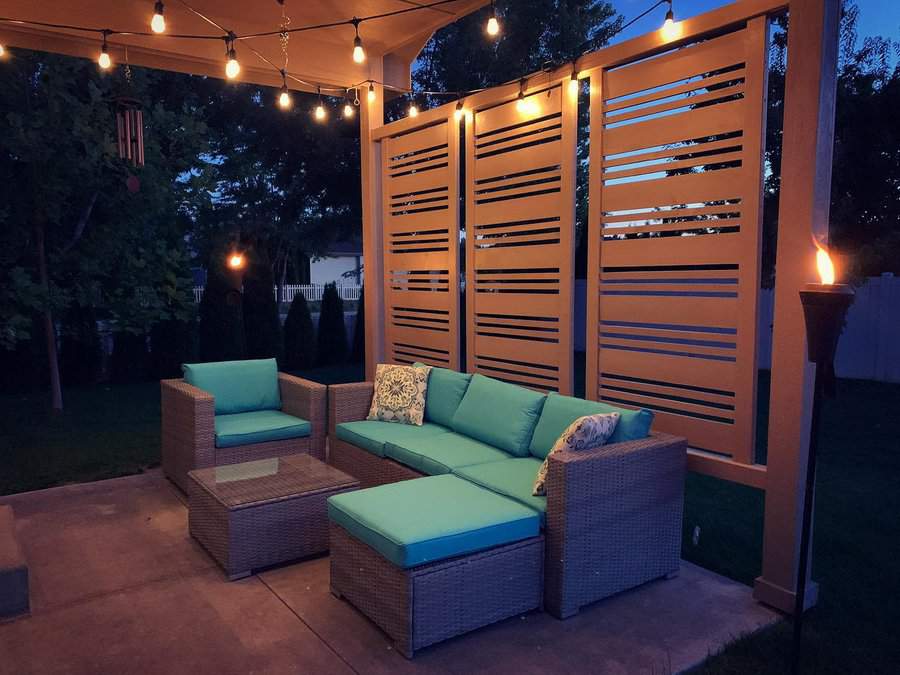 11. Elevate Your Garden with Hanging Planters
Introduce a burst of life and color to your garden walls with the addition of hanging planters. Arrange them at different heights to craft a captivating and layered visual display. Select from a variety of plants, ranging from elegant trailing vines to vibrant flowering species, ensuring a lively pop of color. Experiment with a mix of planter sizes and materials to achieve a look that's eclectic yet personal. Whether you prefer the rustic appeal of terracotta or the sleekness of modern containers, the lush greenery and thoughtful arrangement will transform your space into a vibrant, living masterpiece, exuding tranquility and natural allure.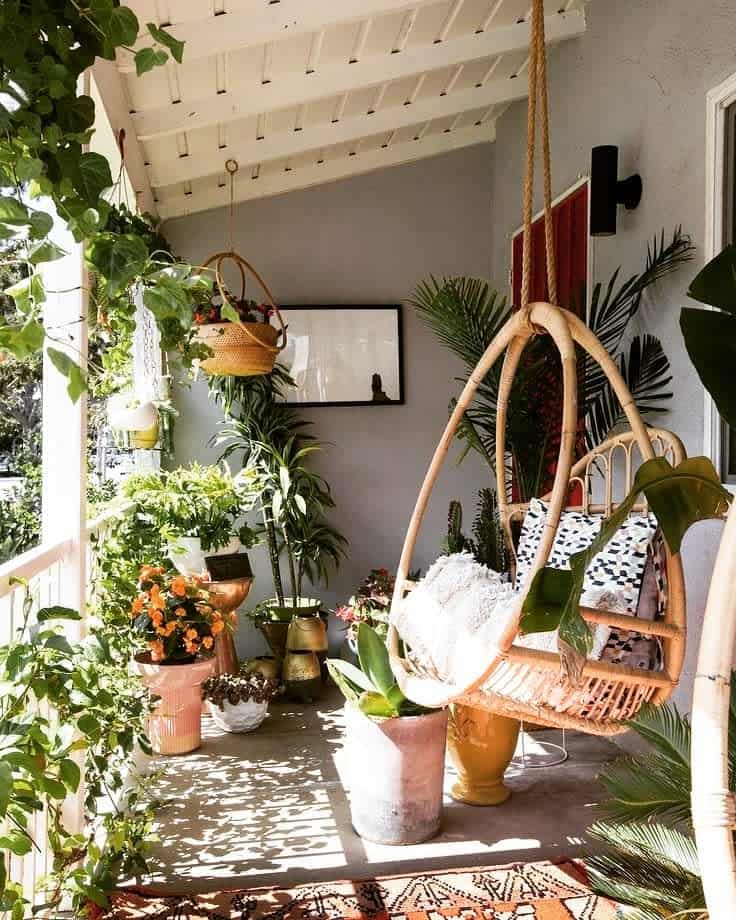 12. Make a Statement with Metal Decorative Art
Metal decorative art transforms your outdoor space into a sophisticated haven, marrying form and function seamlessly. The intricate patterns of a lattice top fence not only provide privacy but also allow for a playful dance of light and air, creating an atmosphere that's both secluded and inviting. Utilize this versatile backdrop to showcase climbing plants, vibrant blooms, or charming hanging baskets, infusing your space with color and life. The robust structure of the fence coupled with the delicate lattice work introduces a layer of texture and depth, striking a perfect balance and enriching your outdoor aesthetic.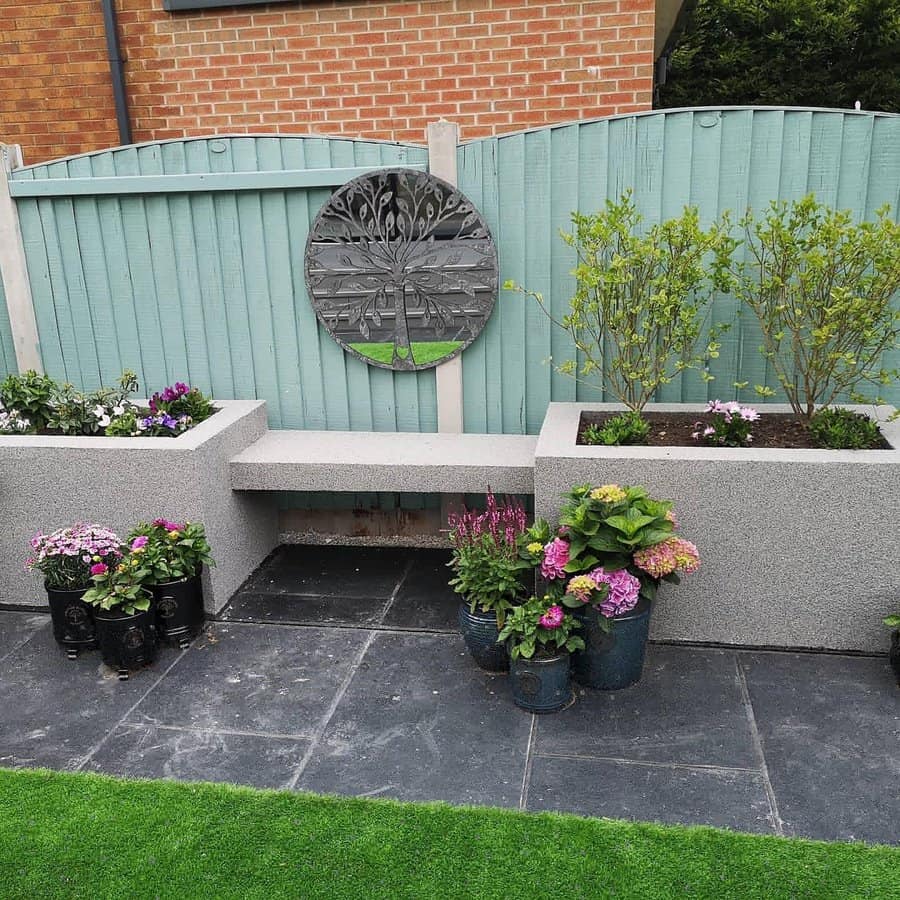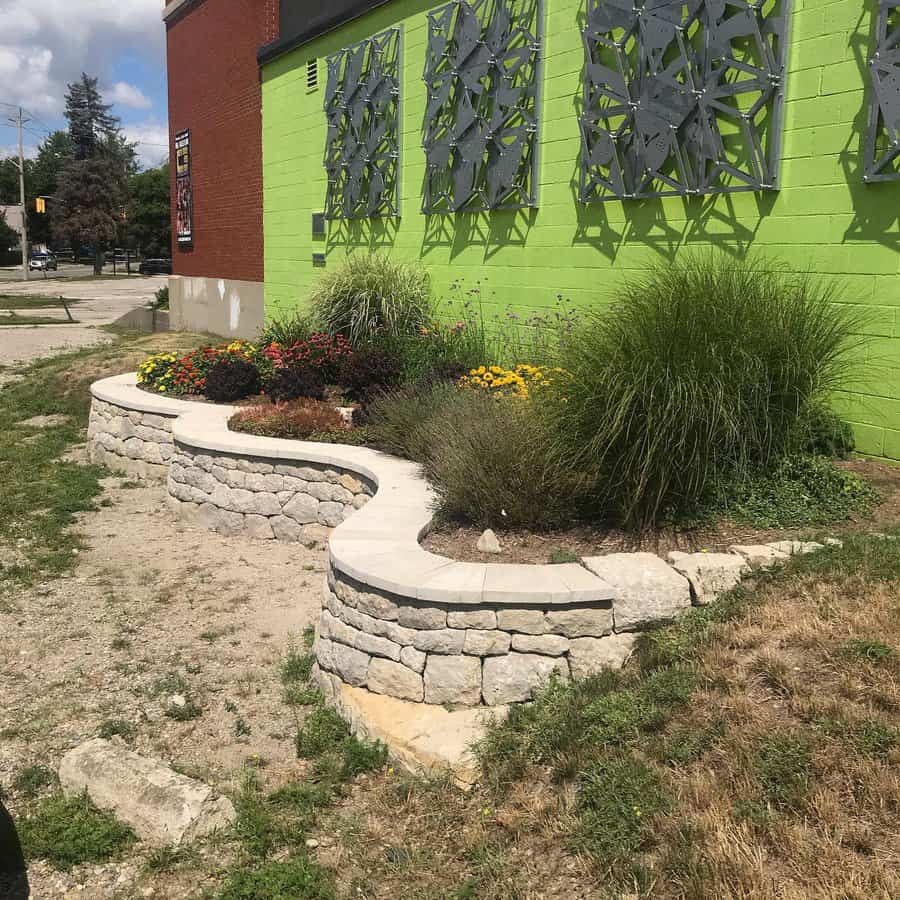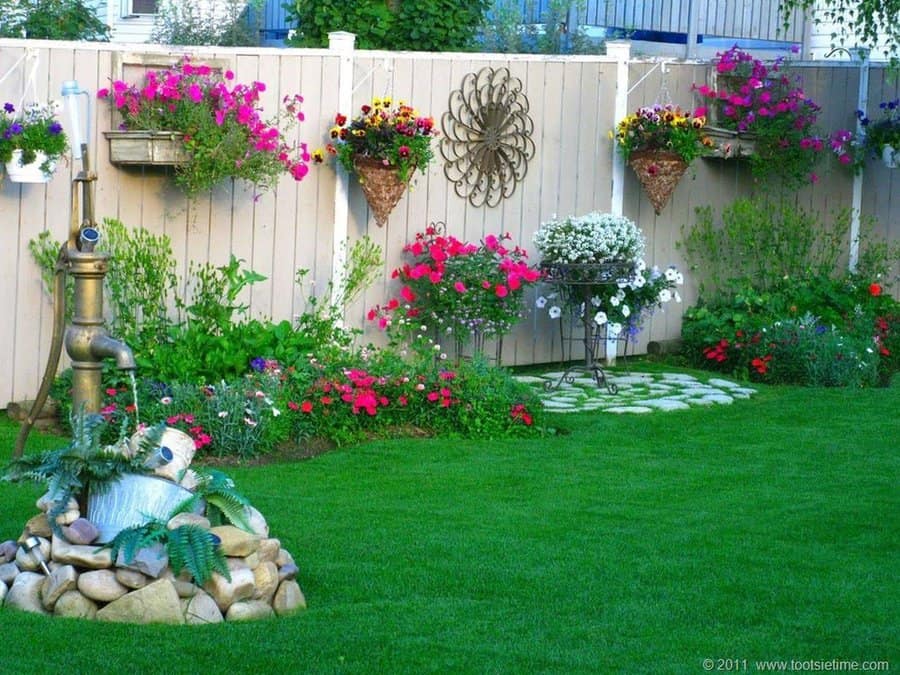 13. Add Elegance with a Lattice-Topped Fence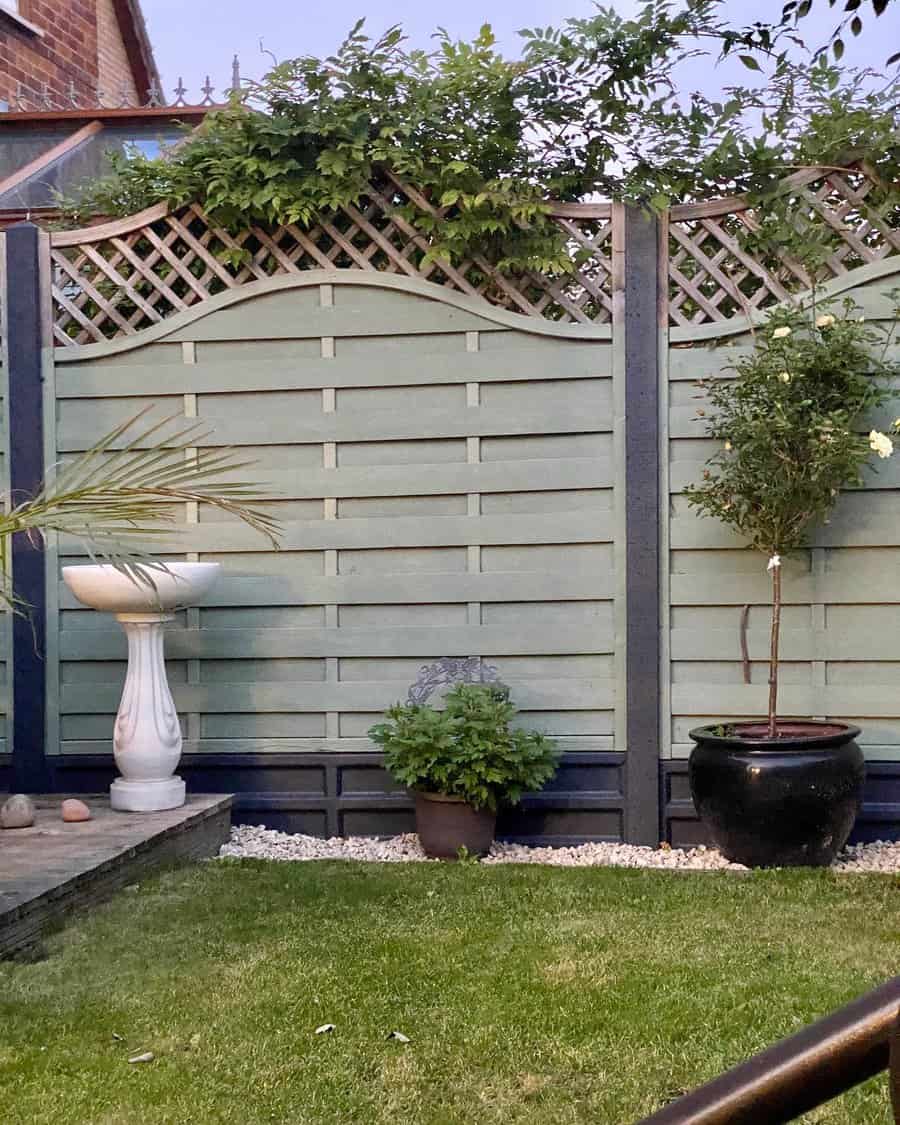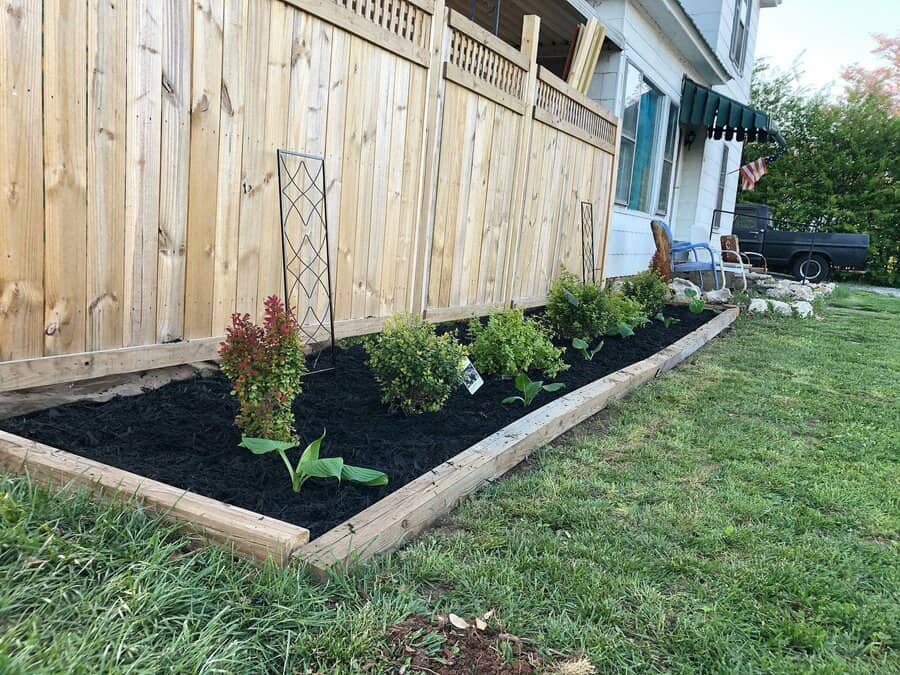 14. Merge Functionality and Style with a Planter Box Fence
Transform your outdoor area with a dual-purpose planter box fence, expertly blending practicality and botanical beauty. The stylish wall fence offers both privacy and a clear definition of your space, while integrated planter boxes bring vibrant life and color. Fill them with an array of lush plants, from lively flowers and trailing vines to aromatic herbs, crafting a vertical garden that engages the senses. This thoughtful combination of structured design and natural flourish results in a harmonious outdoor haven. The planter box fence is a versatile addition, suitable for spaces ranging from petite balconies and snug patios to expansive backyards, ensuring a slice of nature's charm in any outdoor setting.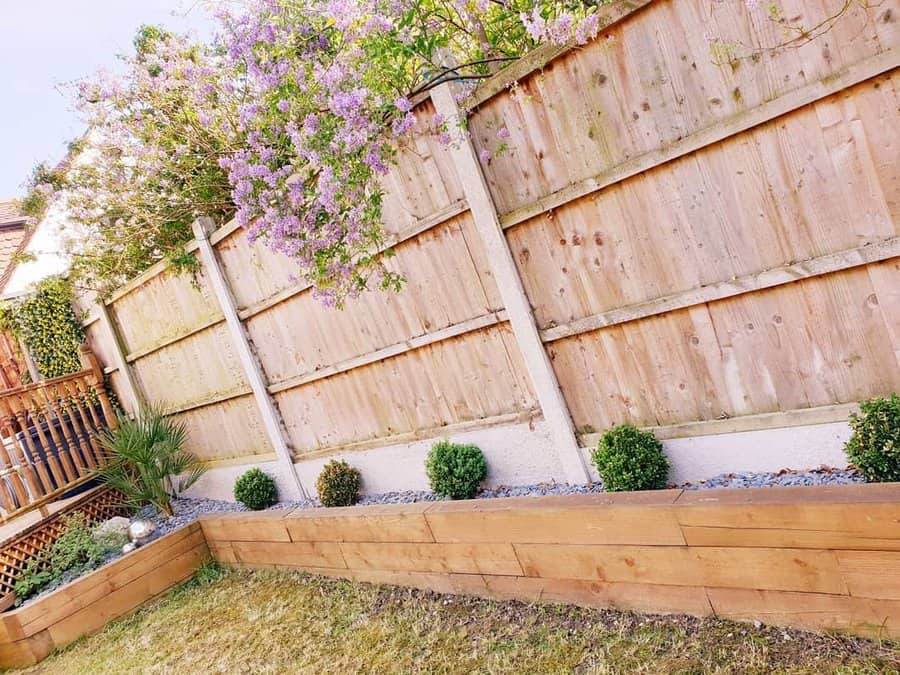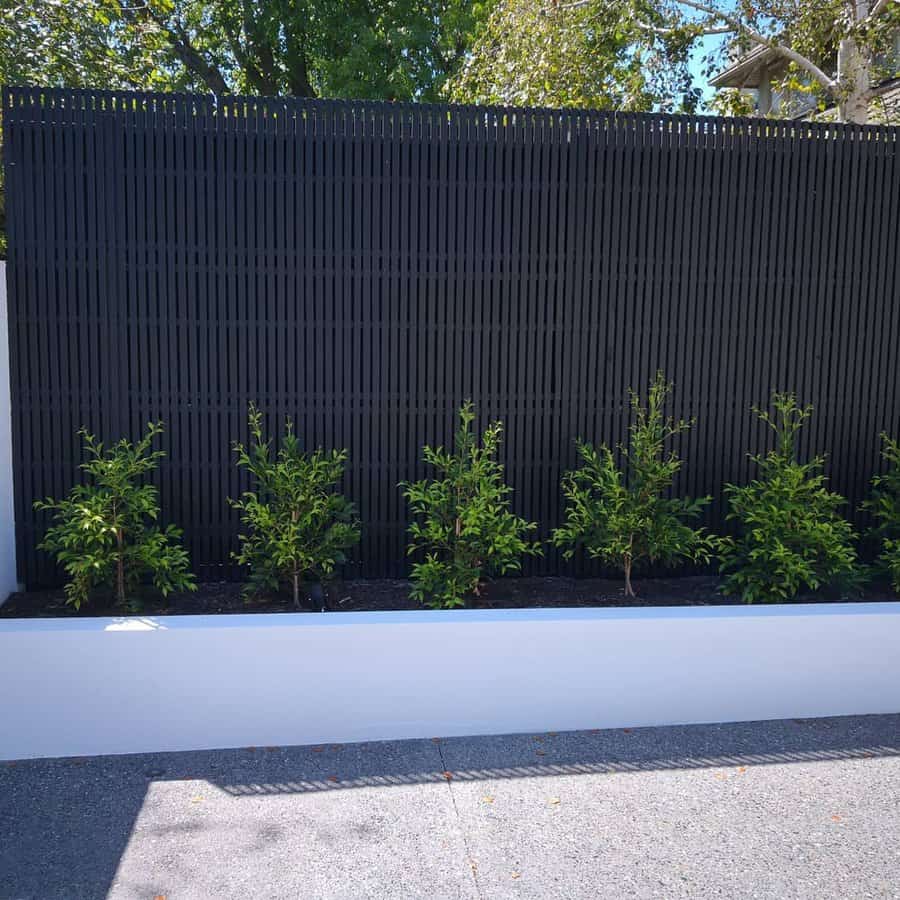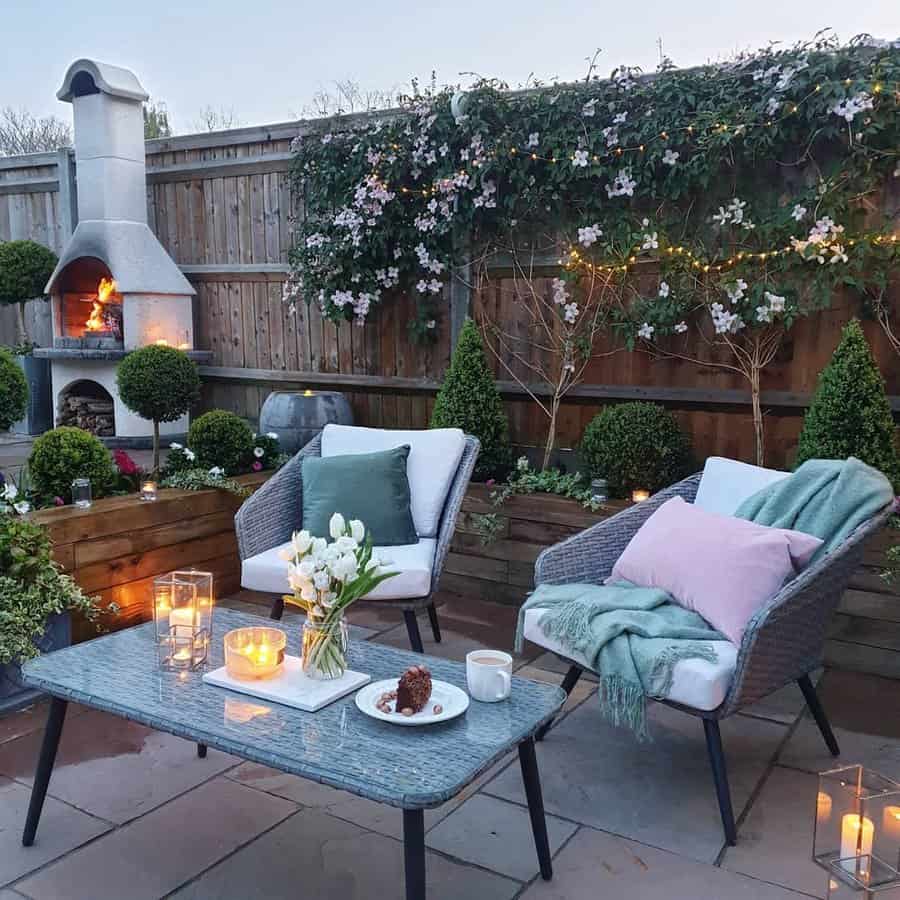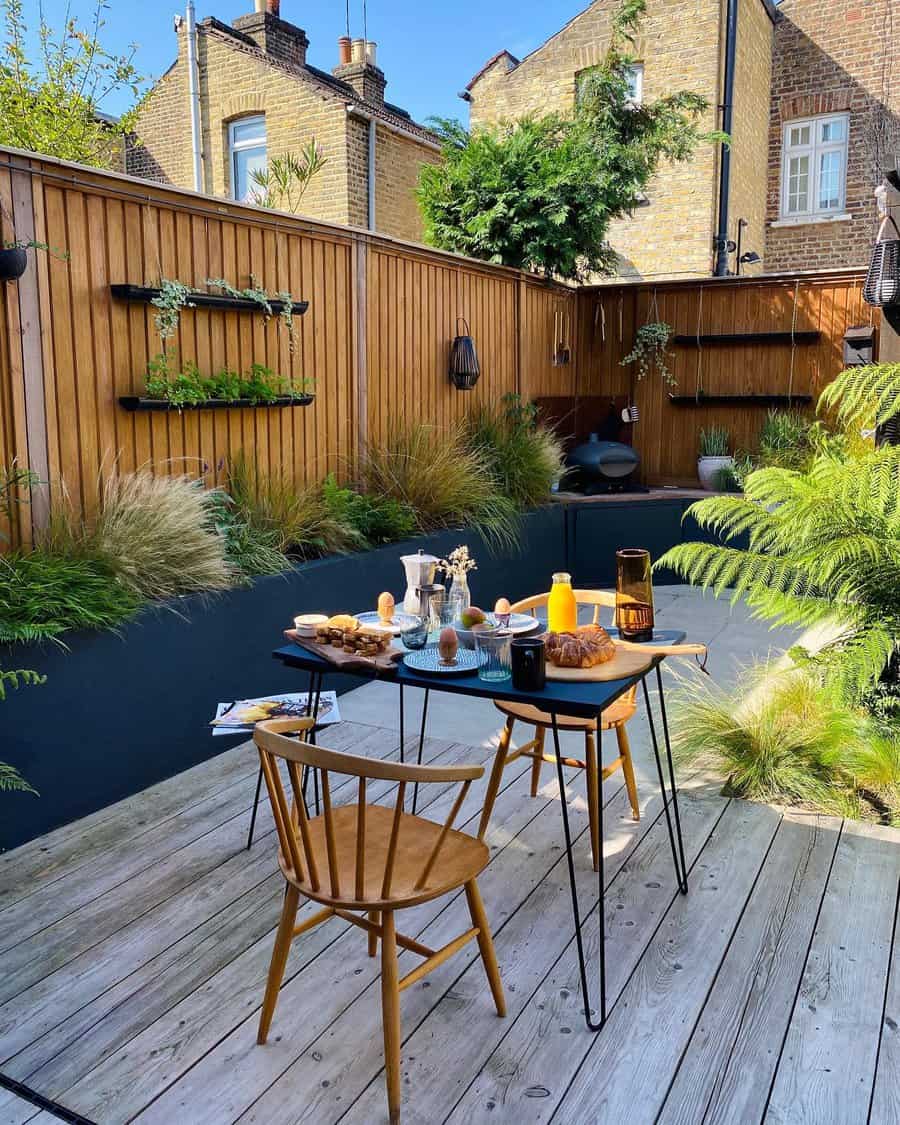 15. Experiment with Color for Vibrant Walls
Inject life and character into your outdoor space with a splash of vibrant color on your walls. Choose bold and energetic hues such as azure blue, sunny yellow, or fiery red to create a lively ambiance, or opt for soothing pastel tones like mint green or soft lavender for a calm, serene atmosphere. Play with different color combinations to set the mood and elevate the aesthetic appeal of your outdoor area. Colored walls serve as a dynamic backdrop, whether for a garden wall, a patio, or a fence, ensuring your outdoor decor is brimming with vitality and charm.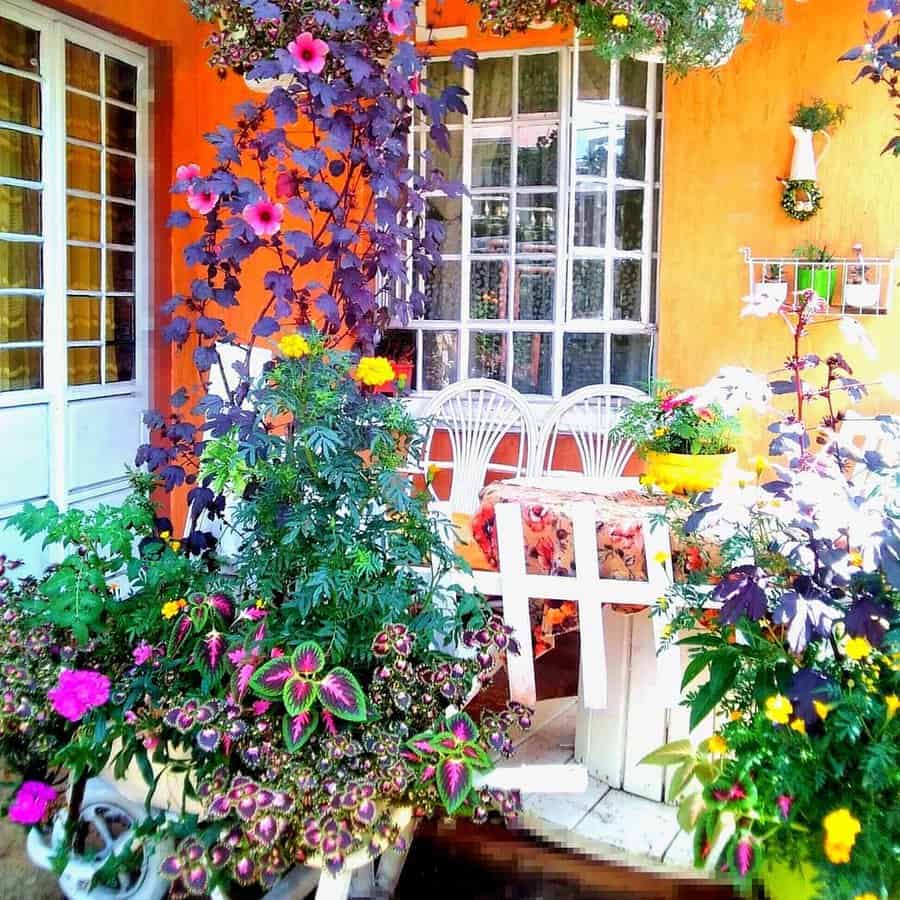 16. Enhance Ambiance with Stylish Wall Sconces
Elevate your outdoor space with stylish wall sconces, creating a warm and inviting ambiance perfect for unwinding or hosting gatherings. Tailor your selection to match your outdoor theme, opting for sleek designs in a modern setting or rustic fixtures for a more traditional vibe. The material choices are vast, ranging from elegant metal and glass to natural ceramic and wood. Strategically install the sconces to illuminate your patio or deck's perimeter, draw attention to architectural elements, or provide guiding light near seating arrangements and walkways, ultimately shaping a mesmerizing visual experience.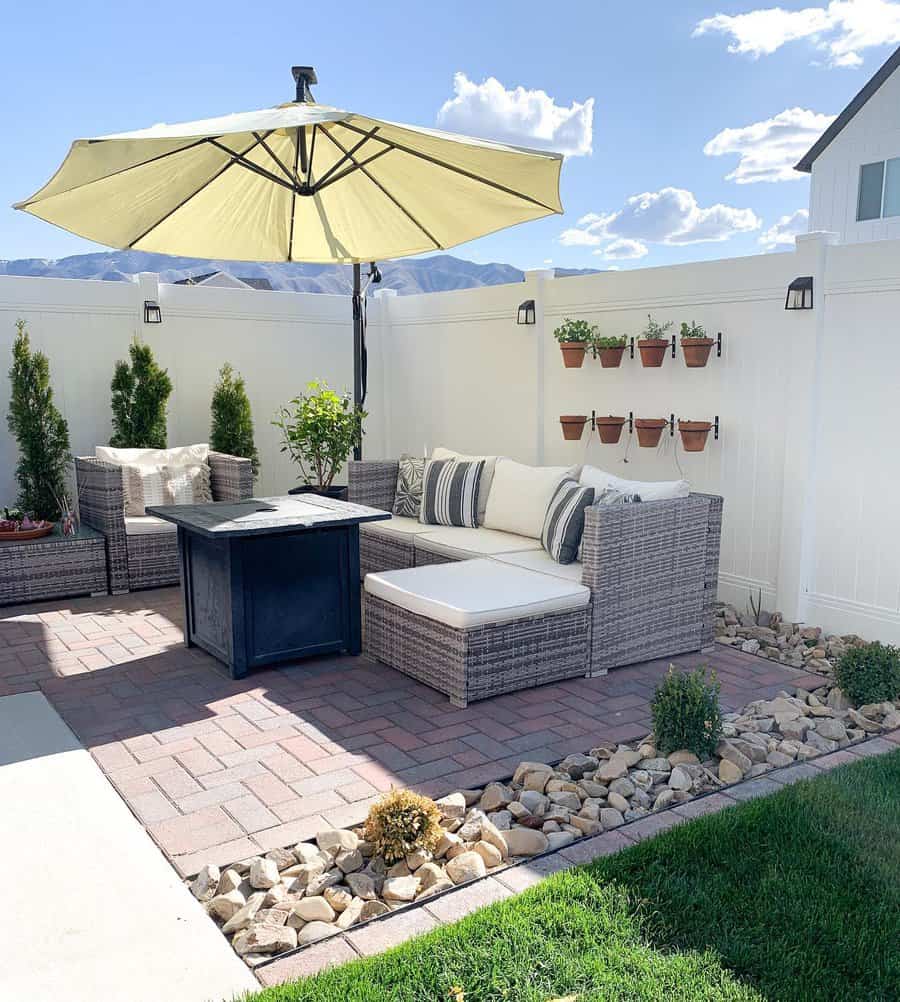 17. Inspire with Framed Quotes on Your Wall
Enhance your outdoor space with thoughtfully chosen framed quotes, adding depth and inspiration to your walls. Beyond the words, consider rustic, weathered frames to evoke warmth and nostalgia. Distressed wood, with its earthy tones and textures, seamlessly ties in with various outdoor aesthetics, be it a backyard or a patio. The harmony between the wood's natural appeal and the surrounding greenery creates a cohesive and uplifting environment. Explore different orientations like vertical slats or horizontal planks, and customize dimensions and designs to resonate with your unique style and vision.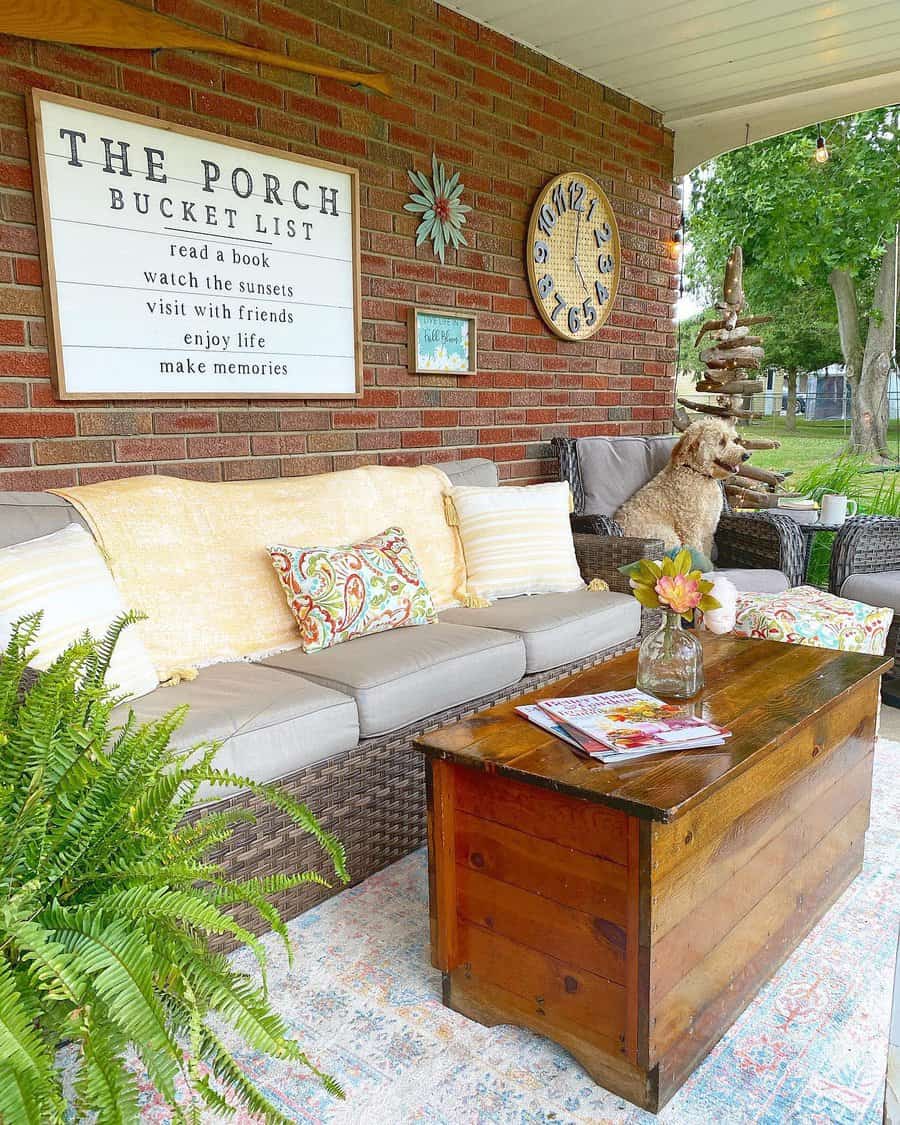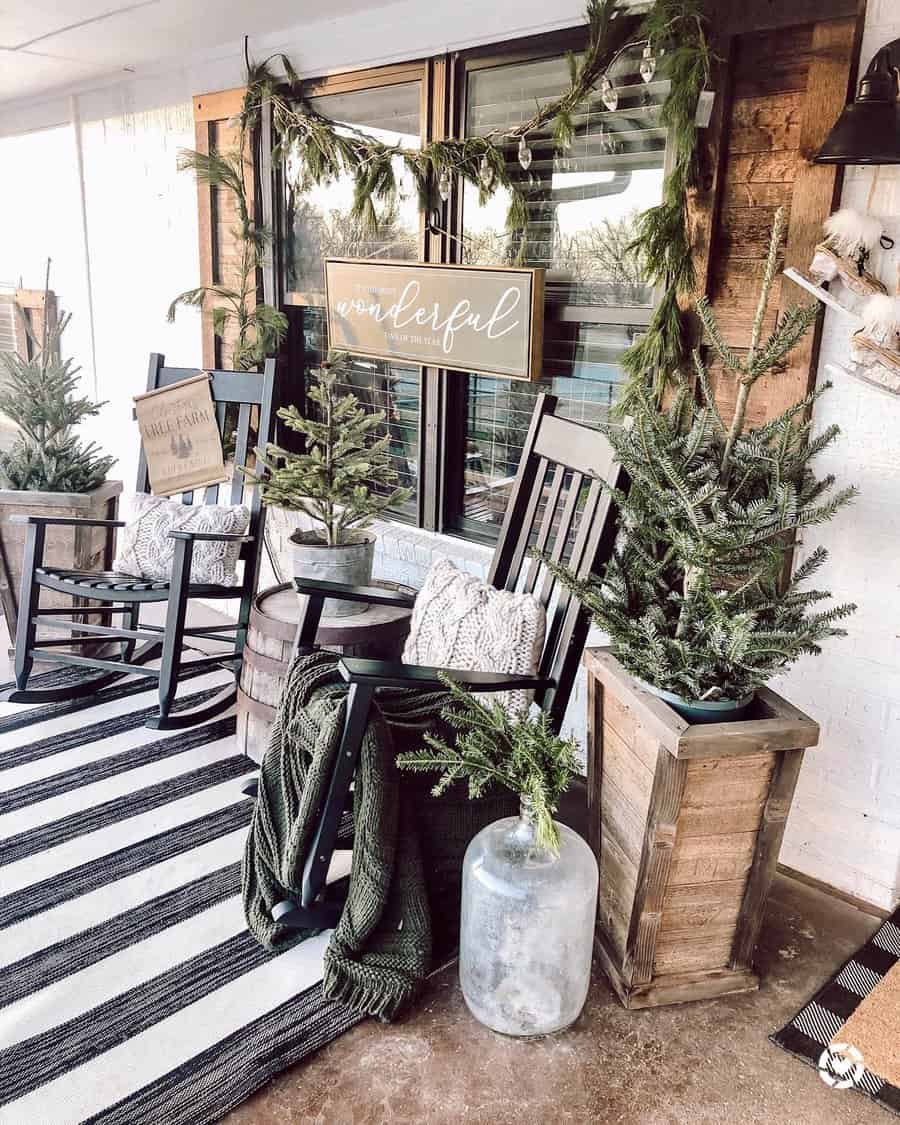 18. Achieve a Rustic Look with Distressed Wood
Distressed wood offers a charming, rustic appeal, instantly warming up any outdoor space. Ideal for backyards, patios, or accent walls, its versatility complements a range of decor styles. The wood's natural texture, paired with its earthy tones, harmonizes with outdoor greenery, ensuring a balanced fusion of nature and craftsmanship. Customize your space by choosing between vertical slats, horizontal planks, or other patterns, tailoring the design to fit your vision and taste.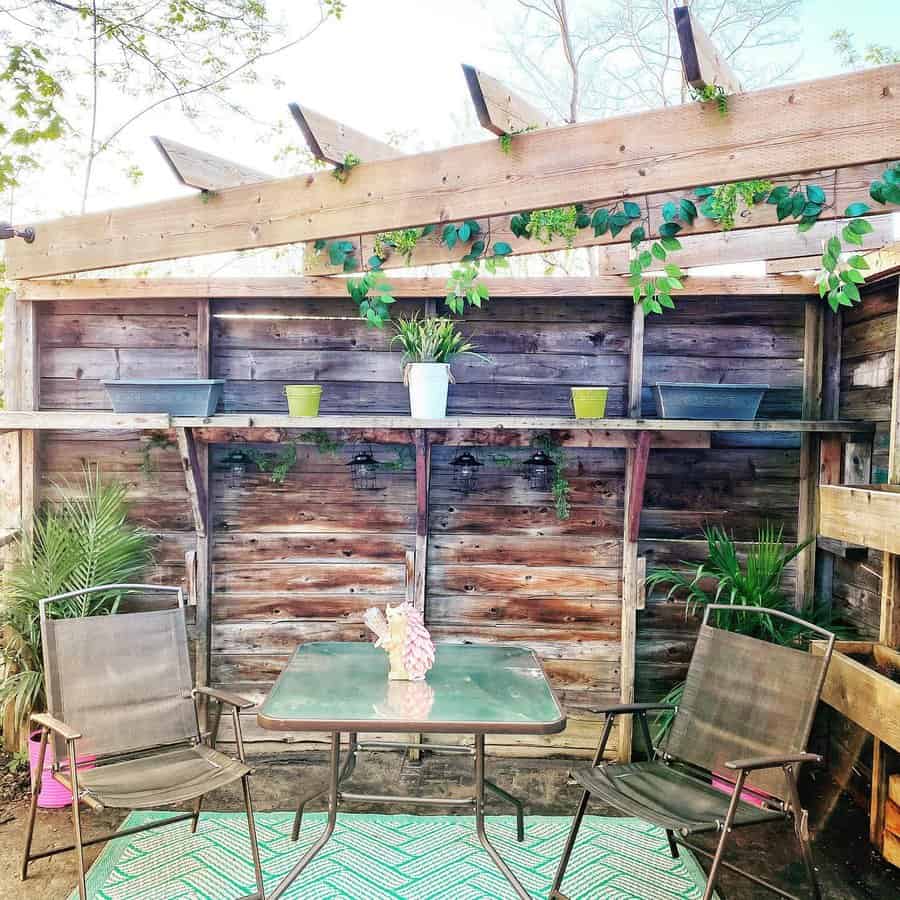 19. Express Your Style with a Canvas Painting
Infuse your outdoor space with charm and character by showcasing a thrifted canvas painting, embracing its potential to gracefully age in the elements. Opt for a piece that speaks to you, allowing its weathered textures and the charm of time to enhance the aesthetic of your garden or patio. Strategically place the painting on a focal wall, ensuring it stands out amidst greenery or contrasts beautifully against a rustic fence. As time passes, the outdoor conditions will contribute to its patina, enriching its story and visual appeal. This approach not only displays your artistic appreciation but also adds a personalized touch, making your outdoor area a topic of admiration and conversation.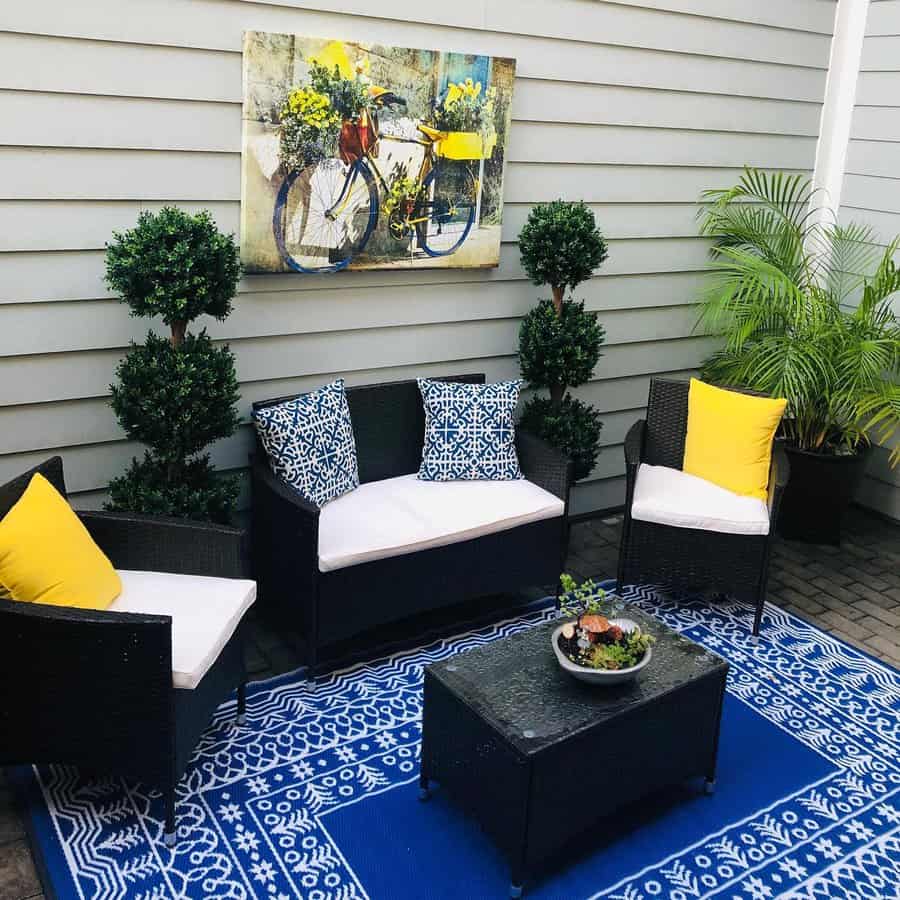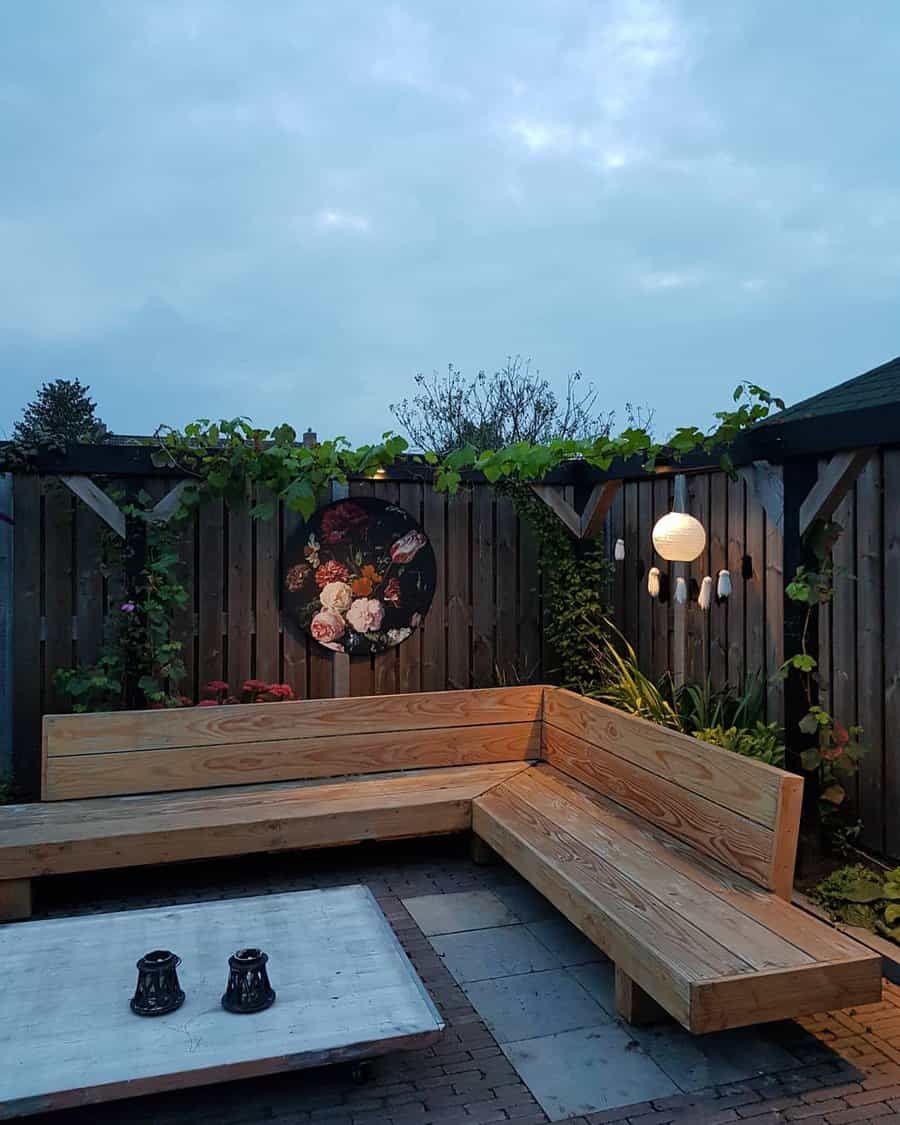 20. Create a Stunning DIY Floral Backdrop
Floral backdrops can transform your outdoor space, making it a picturesque setting for events or simply a relaxing retreat. Start by selecting paper flowers in colors that complement your outdoor theme—vibrant for lively setups or pastel for a serene feel. Attach them to a solid structure, ensuring they're secure but have some movement for a dynamic visual. This DIY backdrop provides an eye-catching element that pairs well with outdoor furniture and other decor, making any occasion memorable.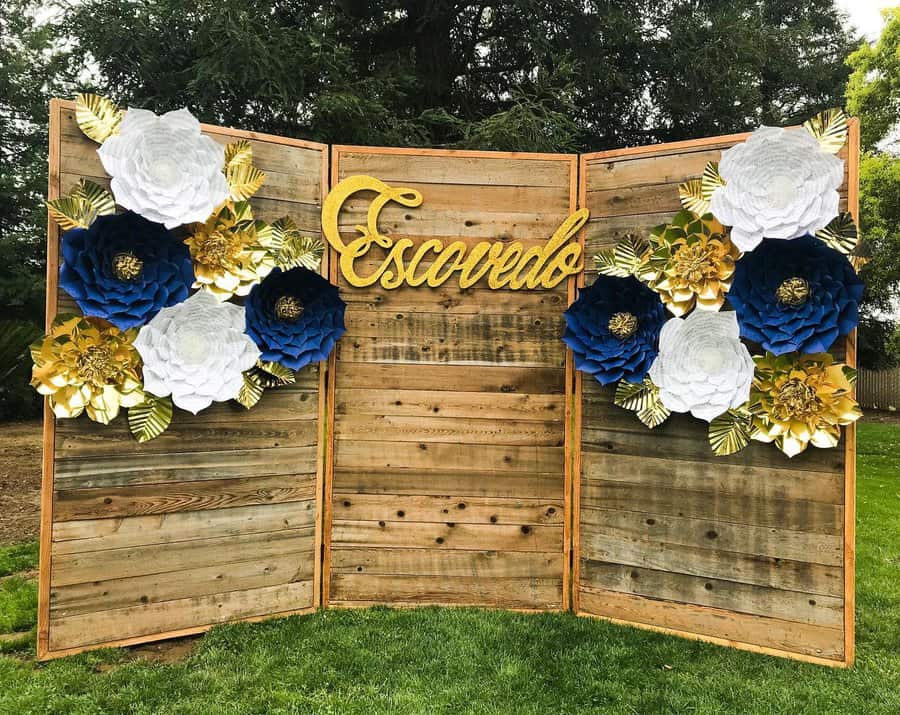 Outdoor Wall Décor FAQs
Can you hang metal wall art outside?
Yes, but make sure it has been weatherproofed. While powder coated finishes provide some protection against the elements, applying a layer of clear polyurethane will keep your metal outdoor wall art looking good as new.
How can I add light to my outdoor wall décor?
If you can't hire an electrician to install wall sconces, you can still brighten up a dark exterior wall at night. Add different kinds of lighting, such as string lights and candles, to your porch or patio. Hang a mason jar or lantern display and light them up with battery-powered candles or LED lights.