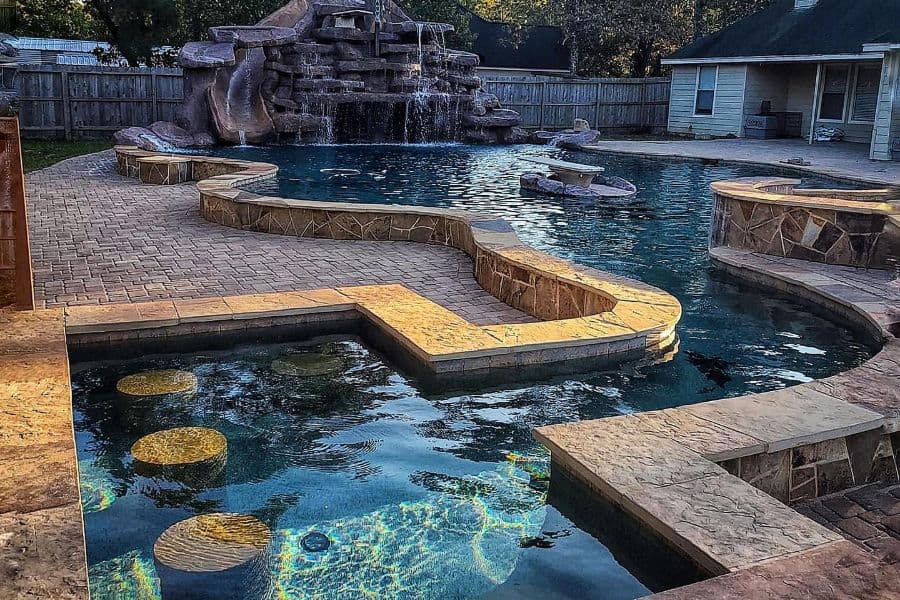 68 Pool Coping Ideas for Your Outdoor Area
by — Kari Apted

Published on July 21, 2021

Updated on March 12, 2023
"Every design choice we make has a sensual effect on us." – Lebo Grand
If you've never owned an inground pool, you've probably never heard of pool coping. So, what exactly is coping? In architectural terms, it is the material used to cap a wall. Around a pool, coping provides a smooth transition border between the pool deck and the pool.
Choosing the right type of pool coping is an important part of pool design—and it's one that you'll have to live with for a while. Coping can add so much to your pool's appearance and functionality.
Look through our gallery of pool coping ideas and learn a little more about which type is ideal for your new or renovated swimming pool.
1. Install Bricks and Pavers
When it comes to creating a custom pool coping design, brick, and pavers are two timeless materials to consider. Not only is brick simple and elegant, but its versatility gives you plenty of creative freedom with your pool coping project.
For an extra dose of sophisticated style, brick pool decking is the perfect punctuation for any above-ground swimming pool setup – the brick perimeter around a brilliantly-blue pool reflects individuality and class, allowing homeowners to make a distinct statement with their outdoor living area.
With brick and pavers, there's no limit to how creative you can be in designing your dream custom pool coping.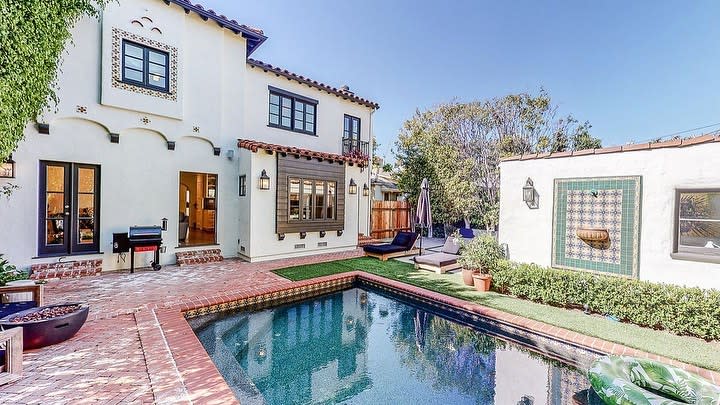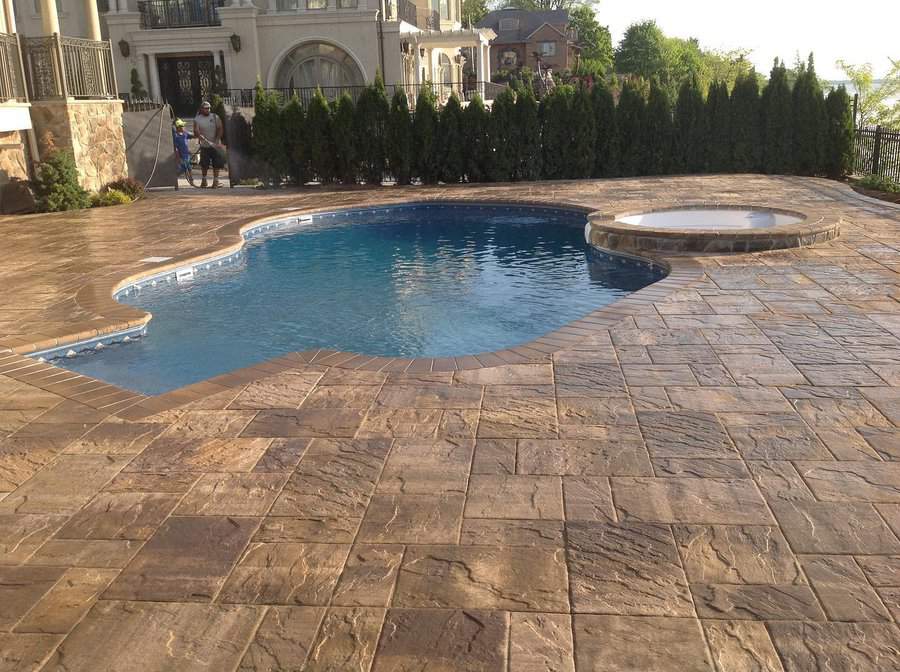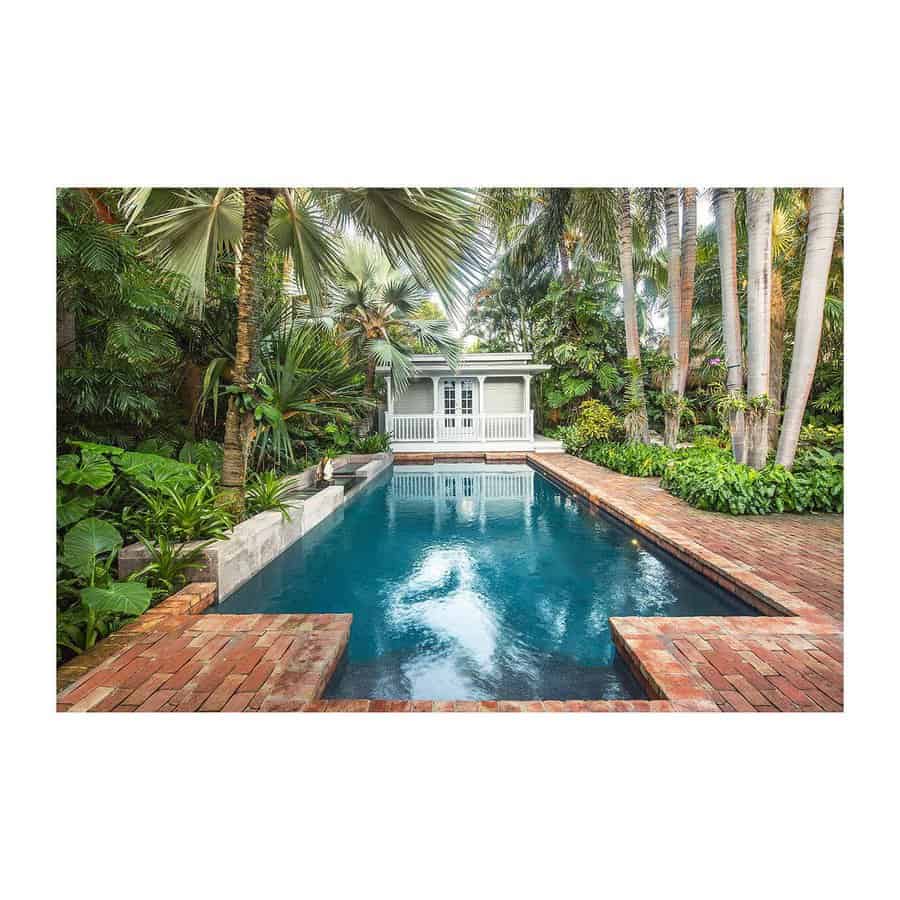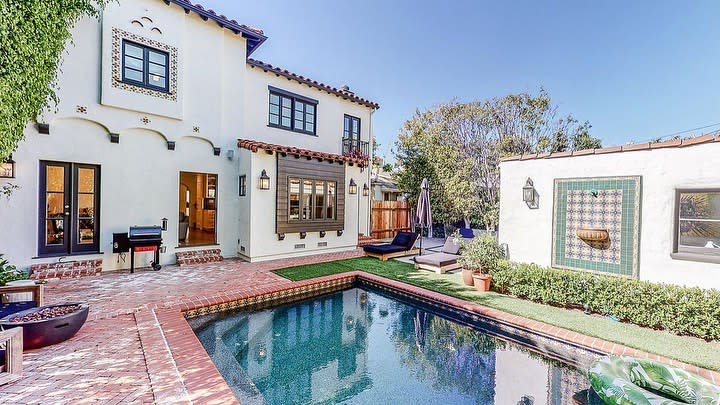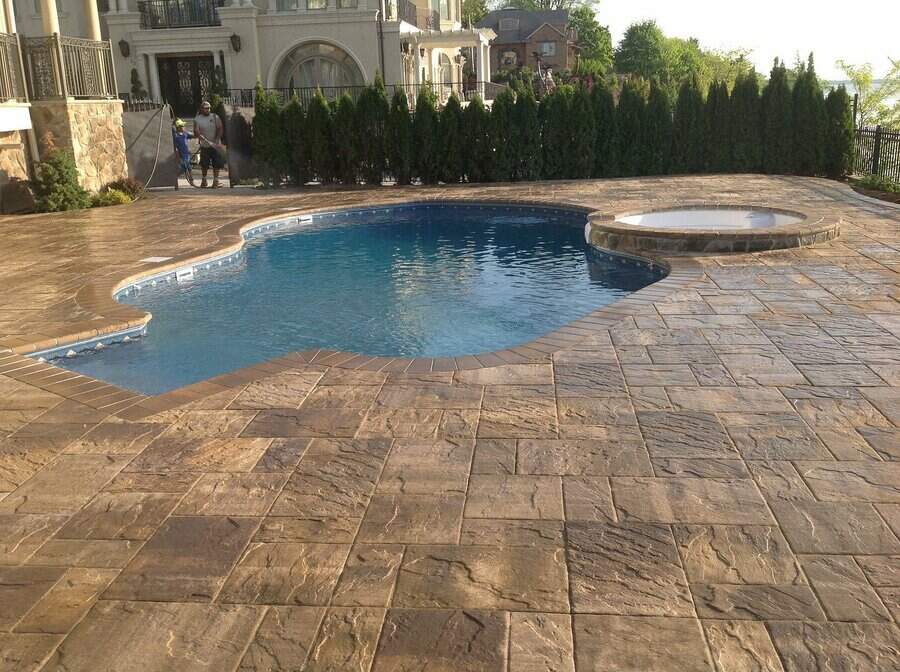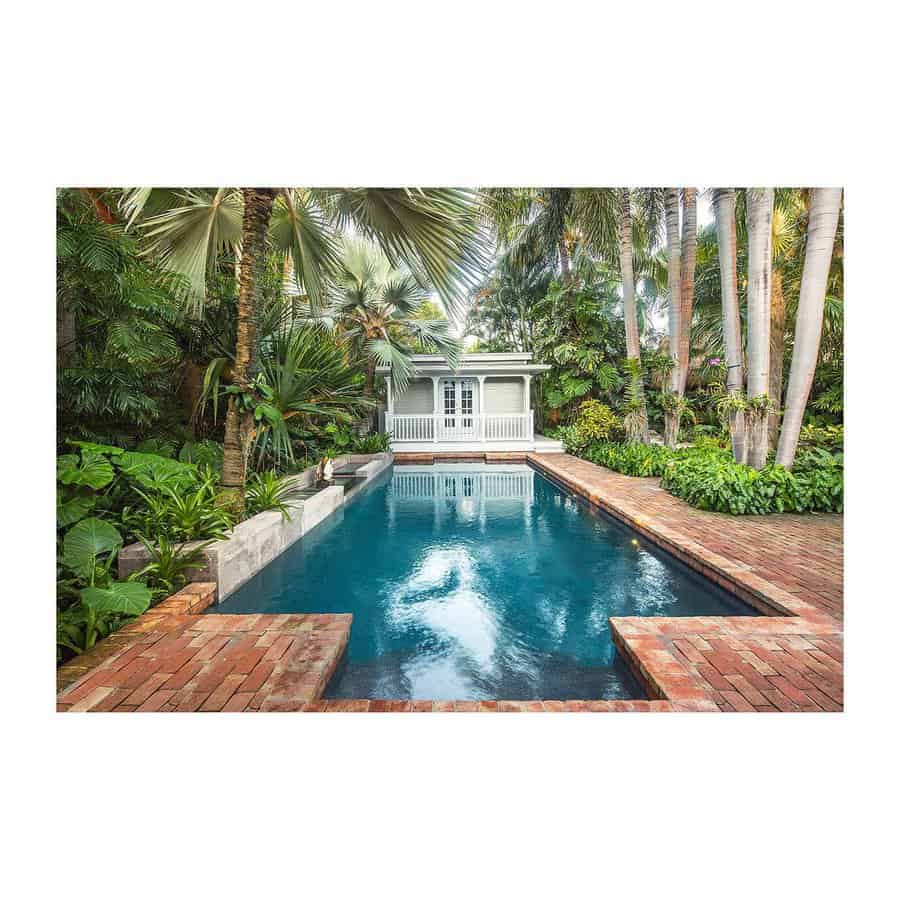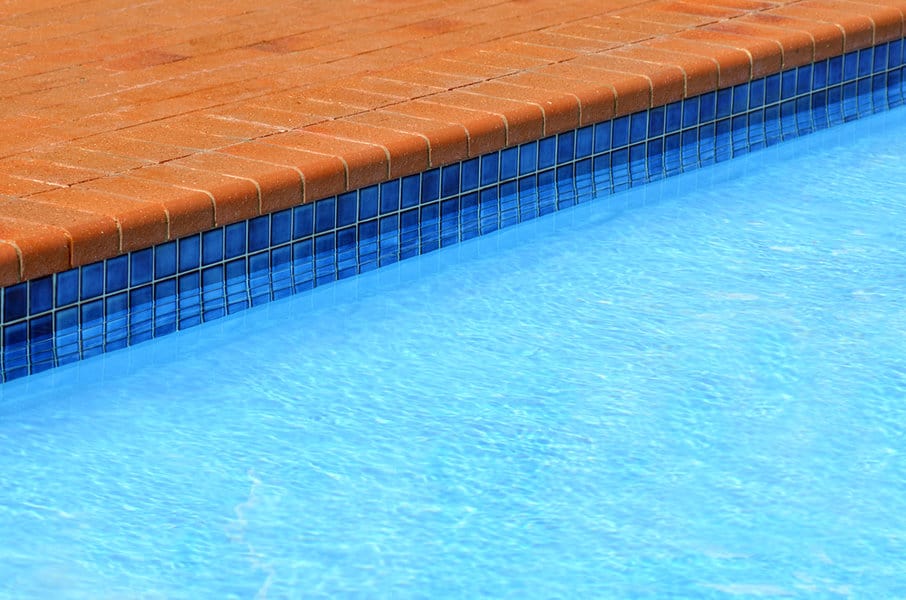 2. Add A Bullnose For A Soft & Rounded Look
For pool owners looking to take their pool up a notch, a pool coping with a bullnose edge is a great option. It's an elegant and timeless choice that can add an element of class to the poolscape. The pool coping with a bullnose edge also provides a softer look while still preventing water from penetrating behind the pool liner or other pool accessories.
Not only is it attractive, but its round design also prevents potential injuries from sharp edges! Whatever look you are going for in your pool space, a pool coping with a bullnose edge is a great touch.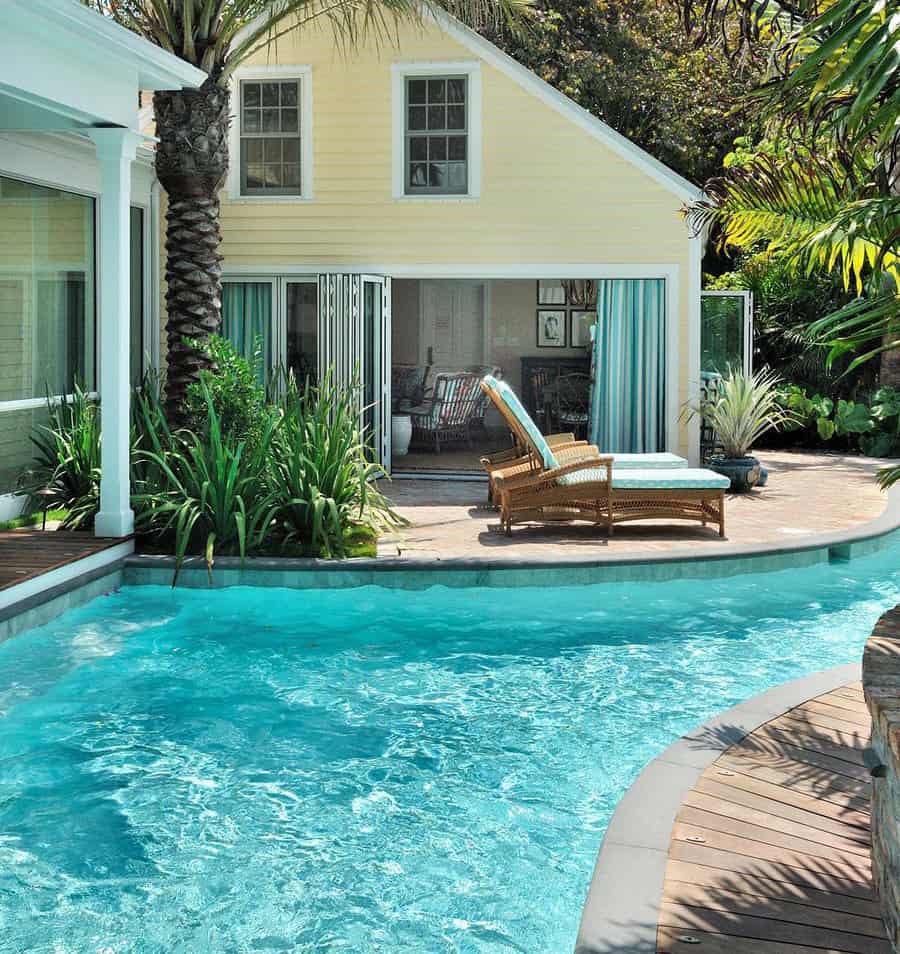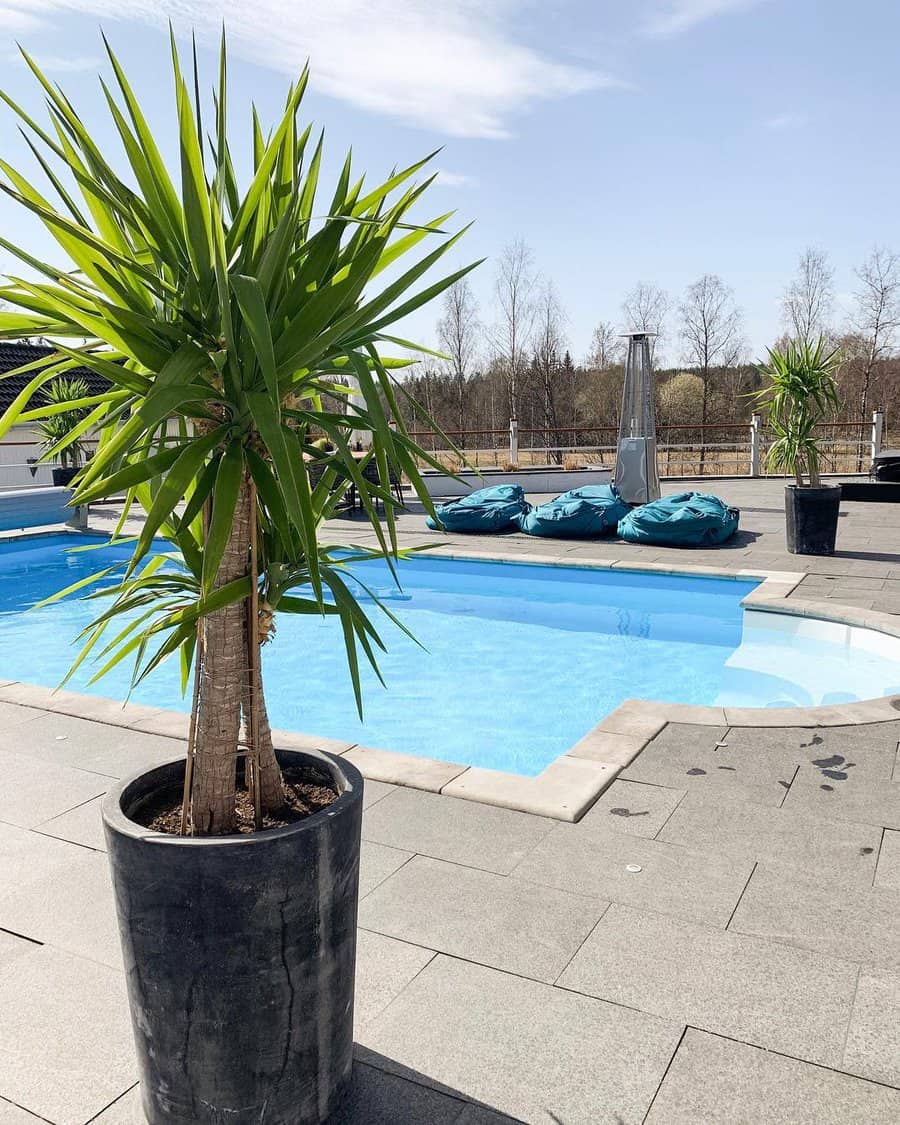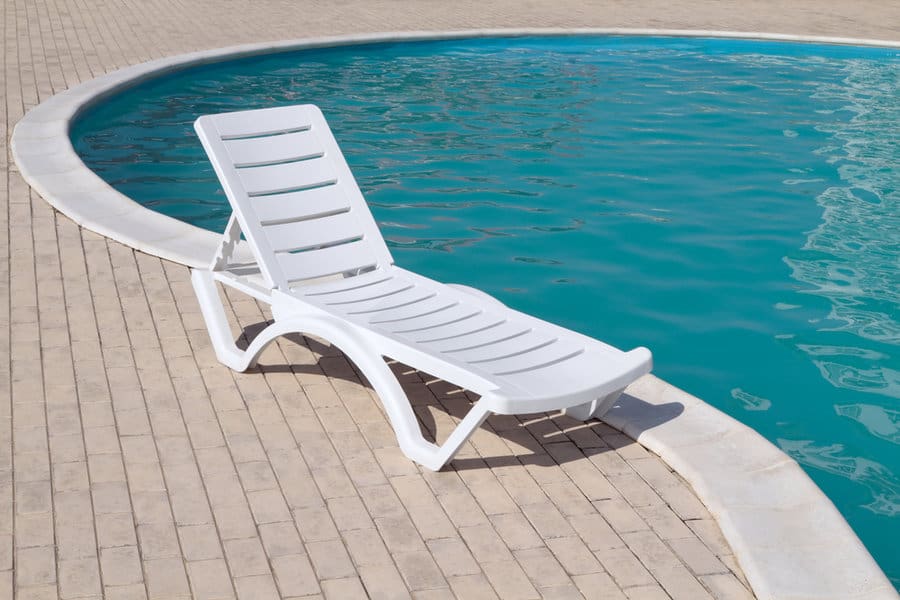 3. Set The Mood With Dark Pool Coping
With dark pool decking becoming more and more common, it's important to keep up with this modern trend if you want to add a unique touch of sophistication to your outdoor space. From deep mahogany to dark grey, dark pool decks can be used in all sorts of ways to make your home look beautiful and truly distinctive.
Not only that, but dark pools can also give your garden a touch of mystery. So why not forgo the traditional wood or stone look and take a chance on dark pool decking – you won't be disappointed!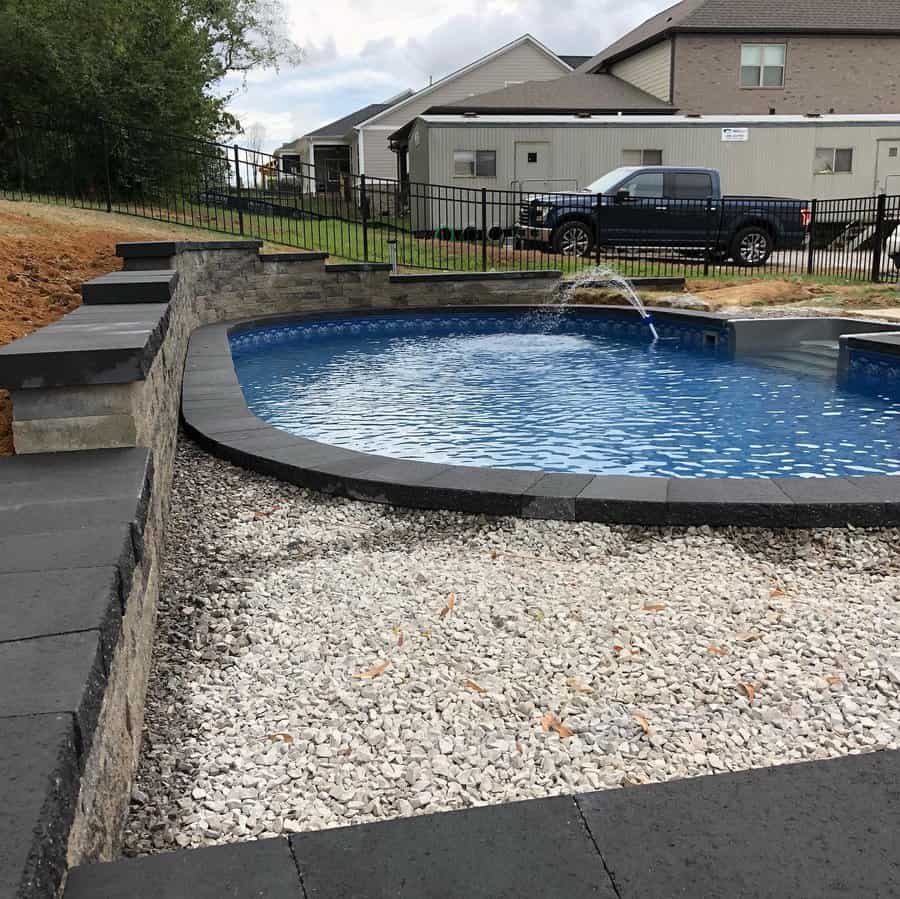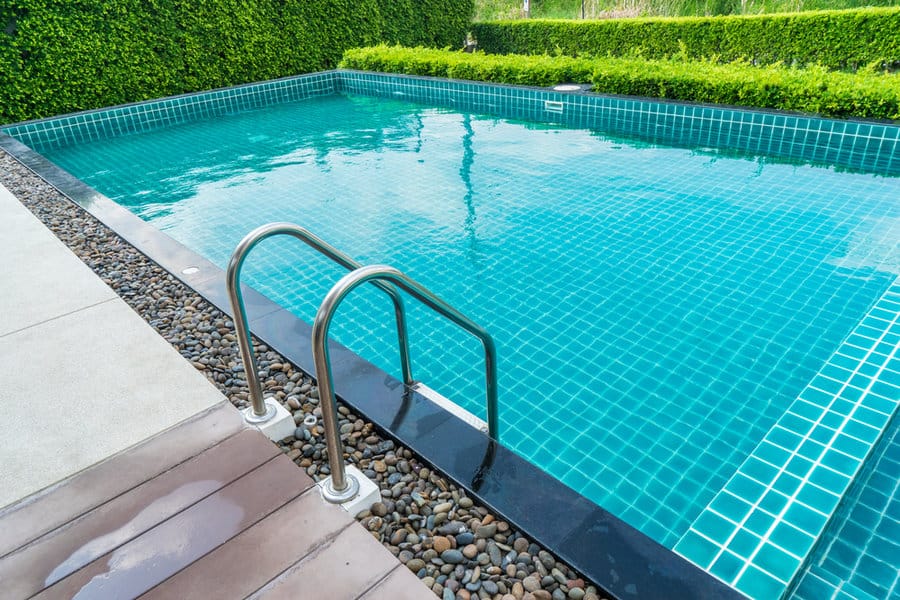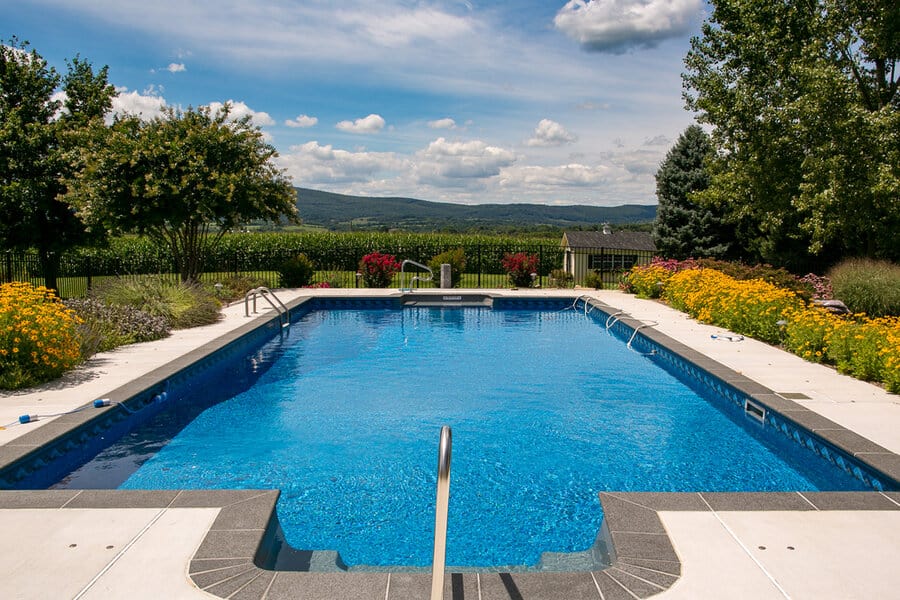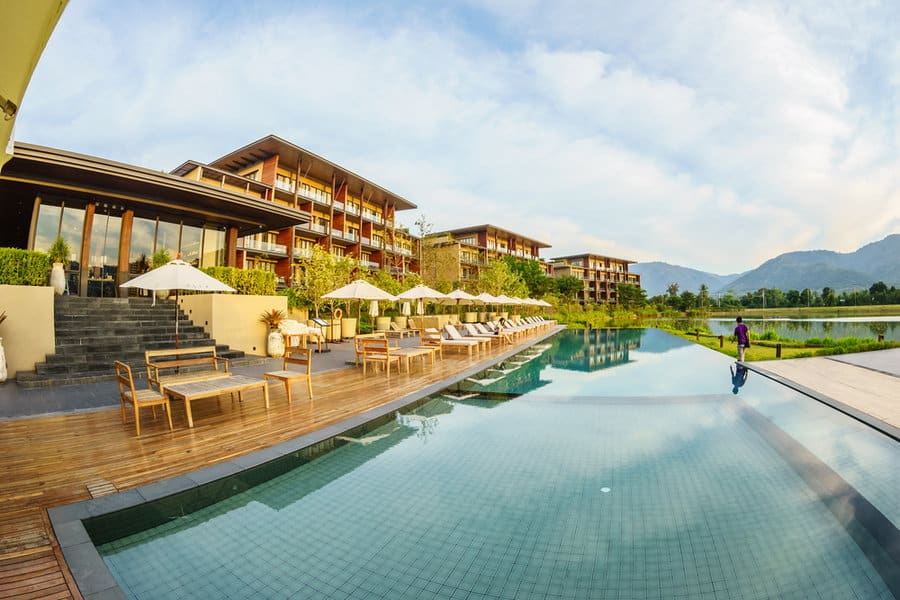 4. Go For Flagstones For A Natural Look
Creating a natural look and feel on your dark pool decking doesn't have to be difficult or require lots of hard work. Using flagstones as an easy solution can help bring an outdoor atmosphere with minimal effort, and flagstones come in a variety of styles that can fit any taste.
With flagstones, you can create an array of themes for your decking area, from minimalist designs to more ornate choices. Adding some flagstones to your dark pool decking will surely give it the natural look you desire.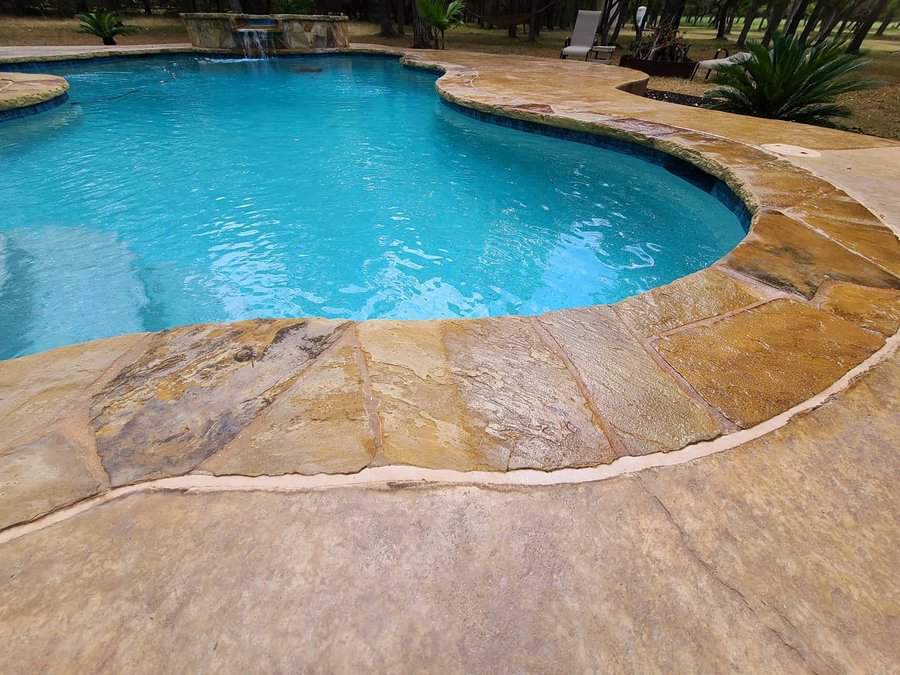 5. Washed Concrete Tiling For A Modern Look
If you are looking to upgrade your pool area with a modern look, washed concrete tiling is an excellent choice for pool coping. It is a great way to add texture and interest to the space, and it can even be mixed and matched with other materials like stone or slate for a unique twist.
This type of coping also has the added benefit of being durable yet attractive, making it perfect for those who want their swimming area to look chic but last. Plus, you can customize washed concrete tiles in color and size to get exactly the look you want!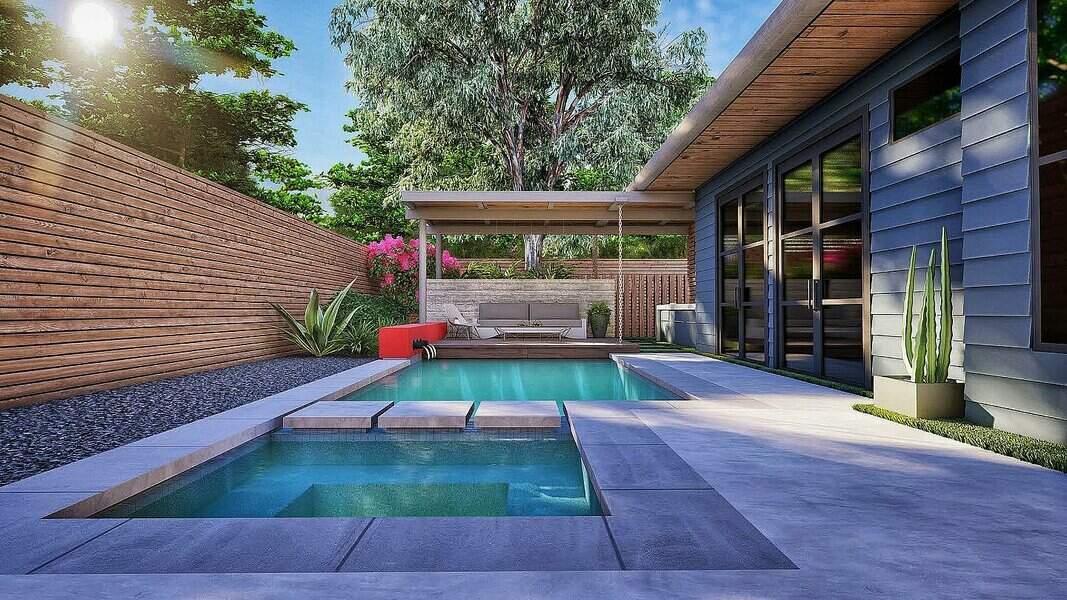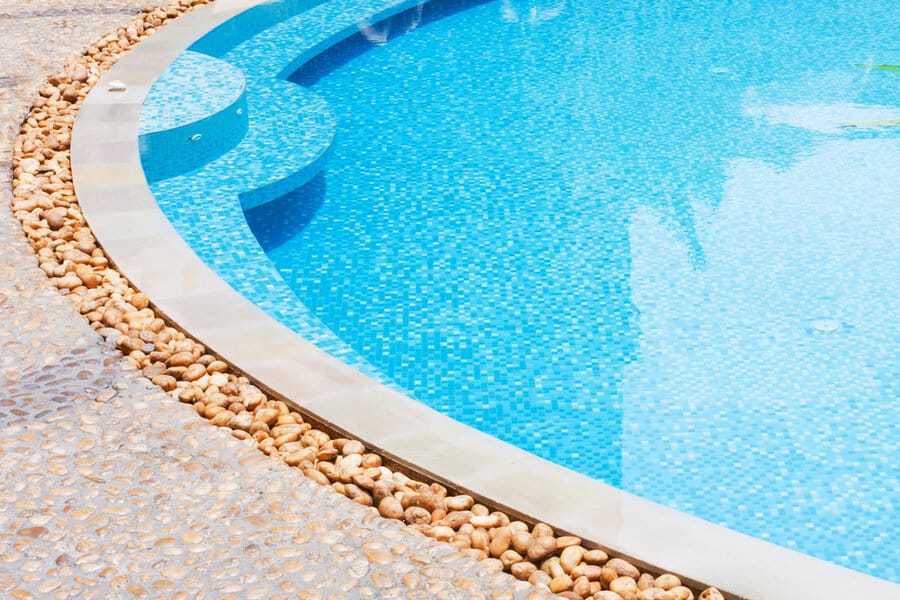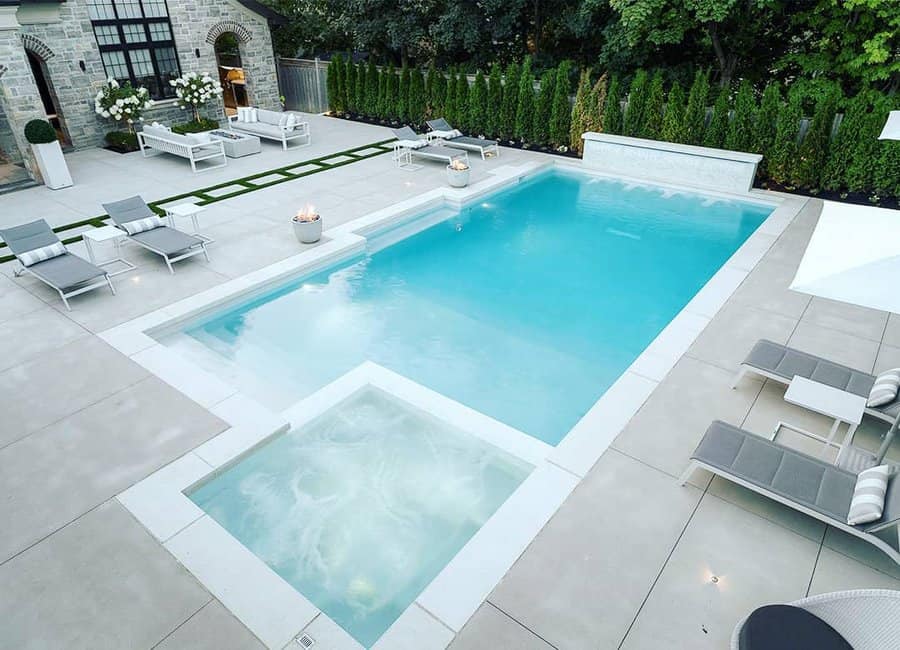 6. Stamped Concrete Tiles For An Irregular Look
Anyone looking to incorporate some interesting pool coping ideas into their pool project should consider stamped concrete tiles. Not only do stamped concrete tiles offer an irregular, eclectic look, but they're also durable and reliable when used as a pool coping material. By choosing stamped concrete tiles for their coping material, pool owners can give their project a naturalistic feel with minimal effort.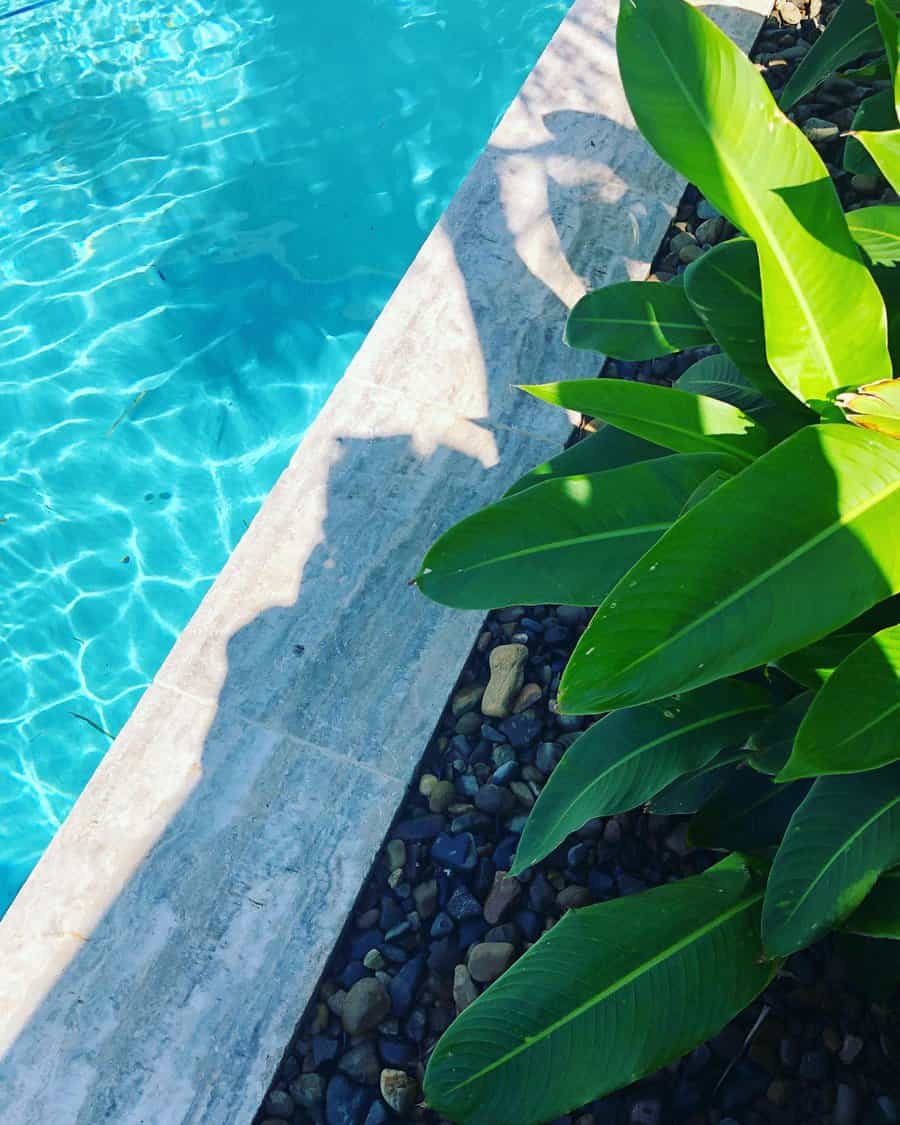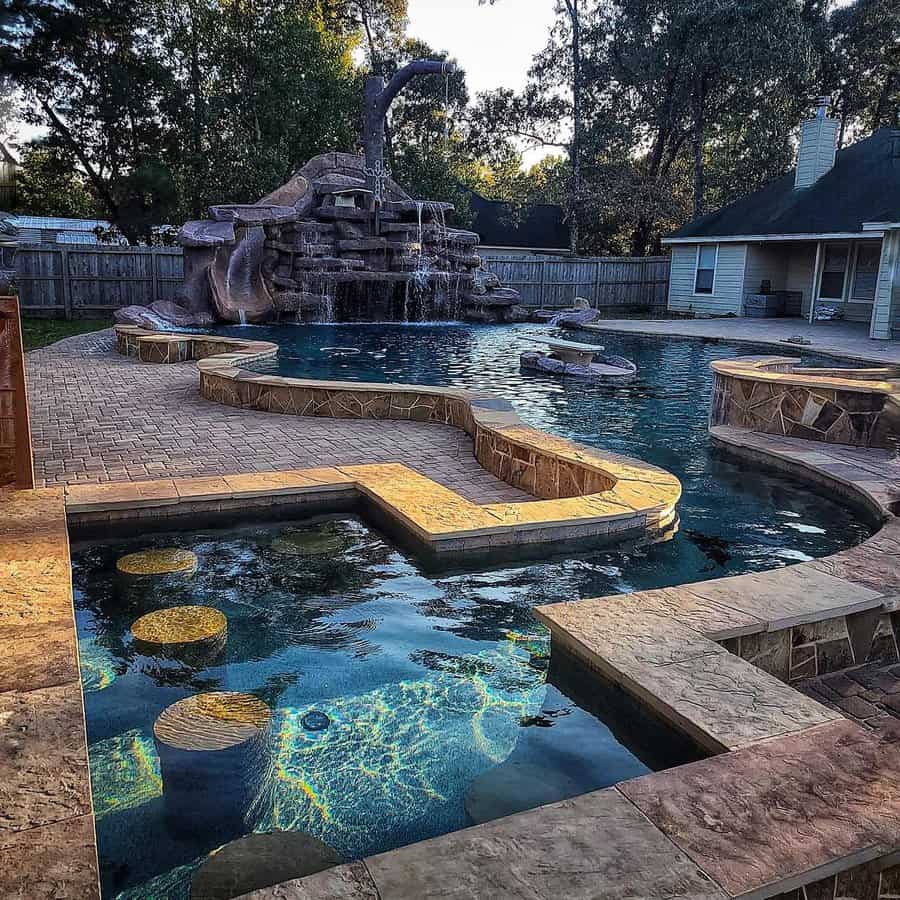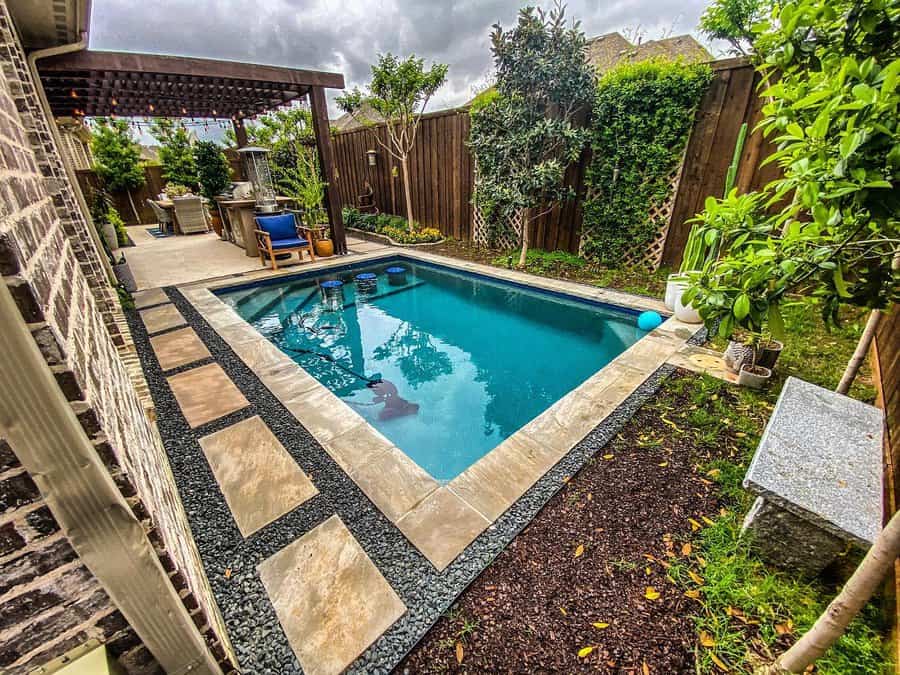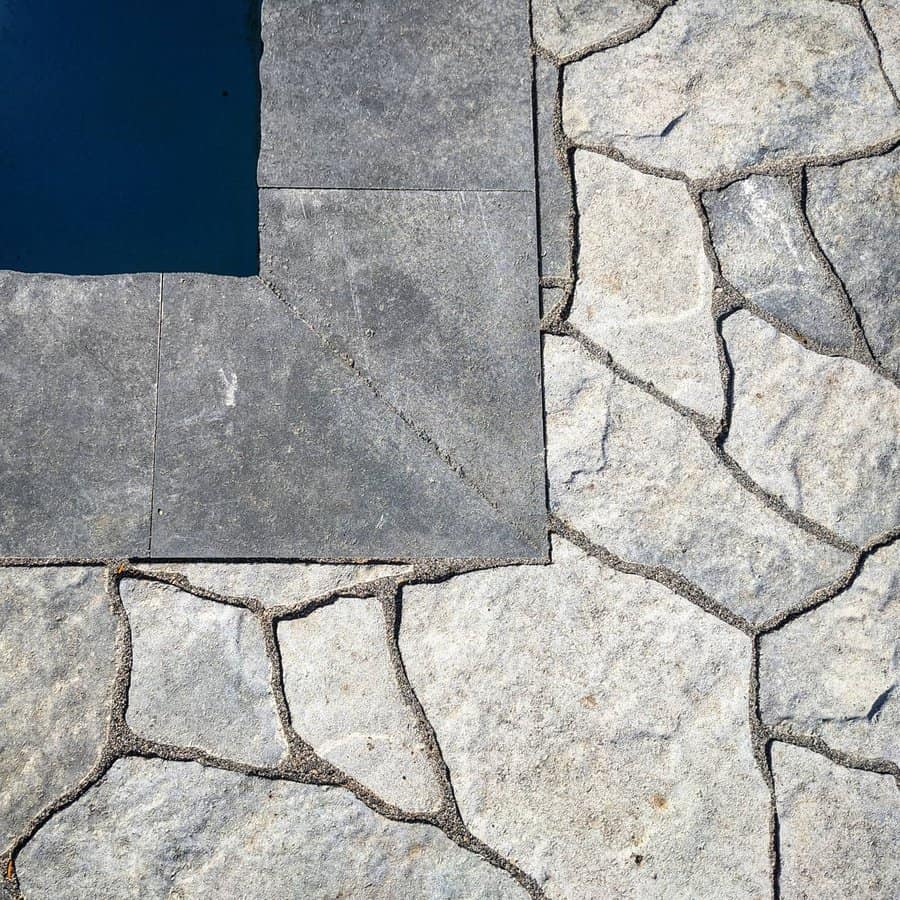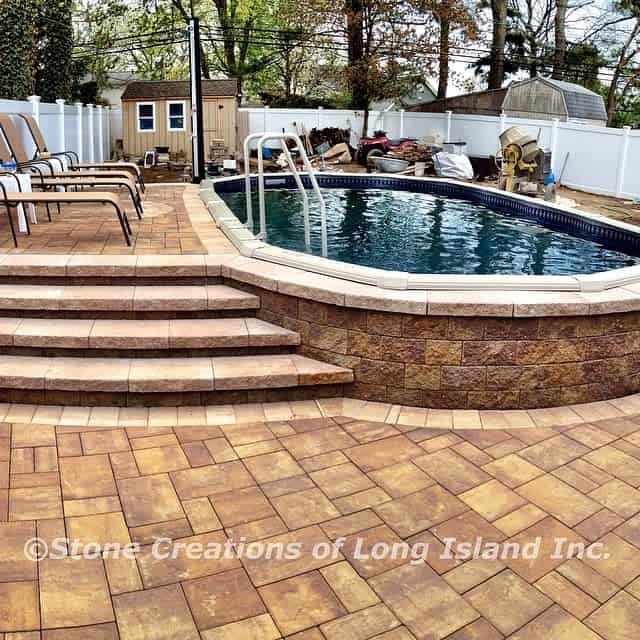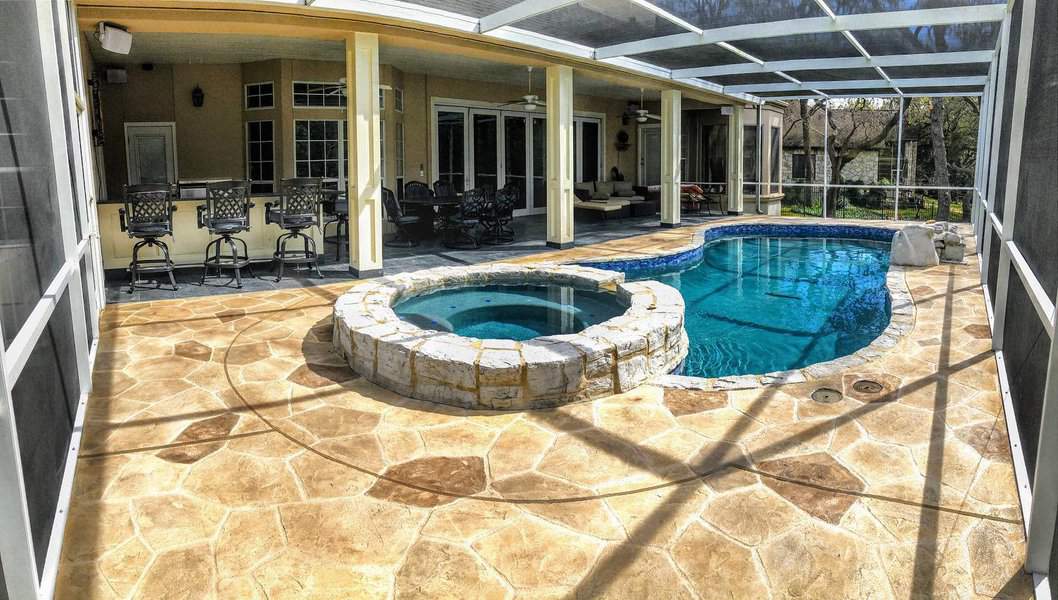 7. Poured-In Concrete For A Classic Option
Swimming pools are every homeowner's pride and joy, but it deserves the right coping to shine. Poured-in concrete is the classic option for pool coping, but it may not always be suitable. Other materials like travertine can be a great, creative option.
Travertine is one of the most popular natural stones and provides a textured and antiqued look that poured-in concrete lacks. Another great option to consider when looking for pool coping is poured-in-place rubber.
It's comfortable and slip-resistant yet aesthetically appealing too. Take your time to discover all the wonderful options out there before making your decision!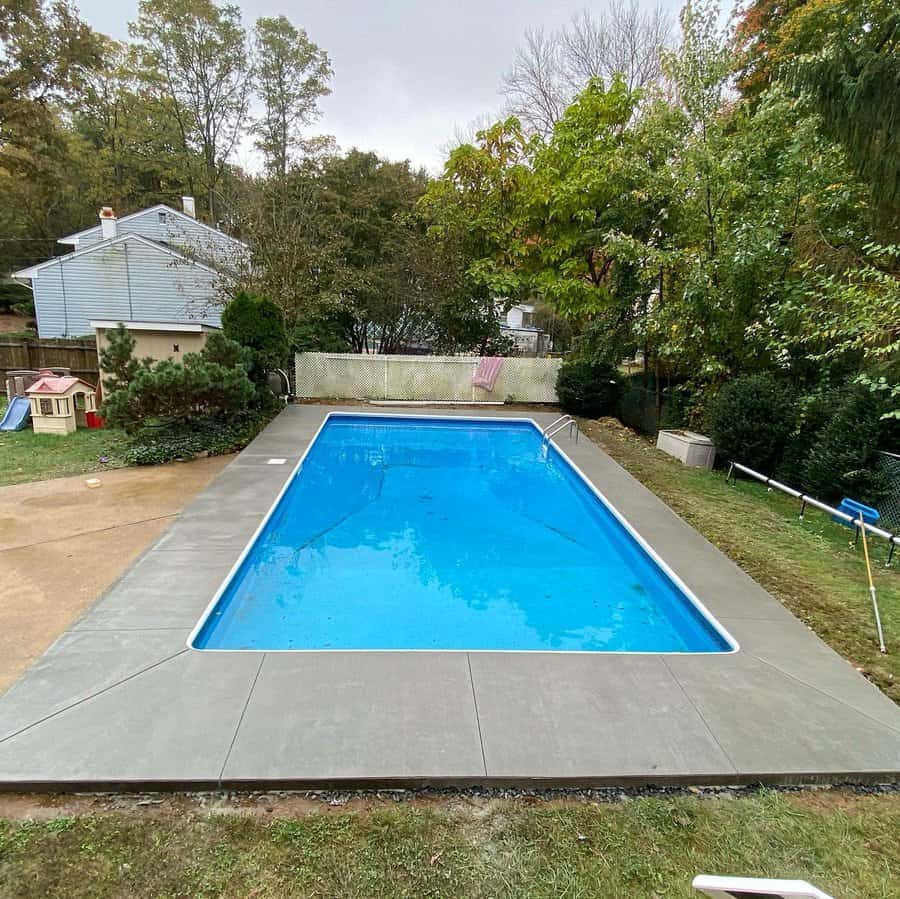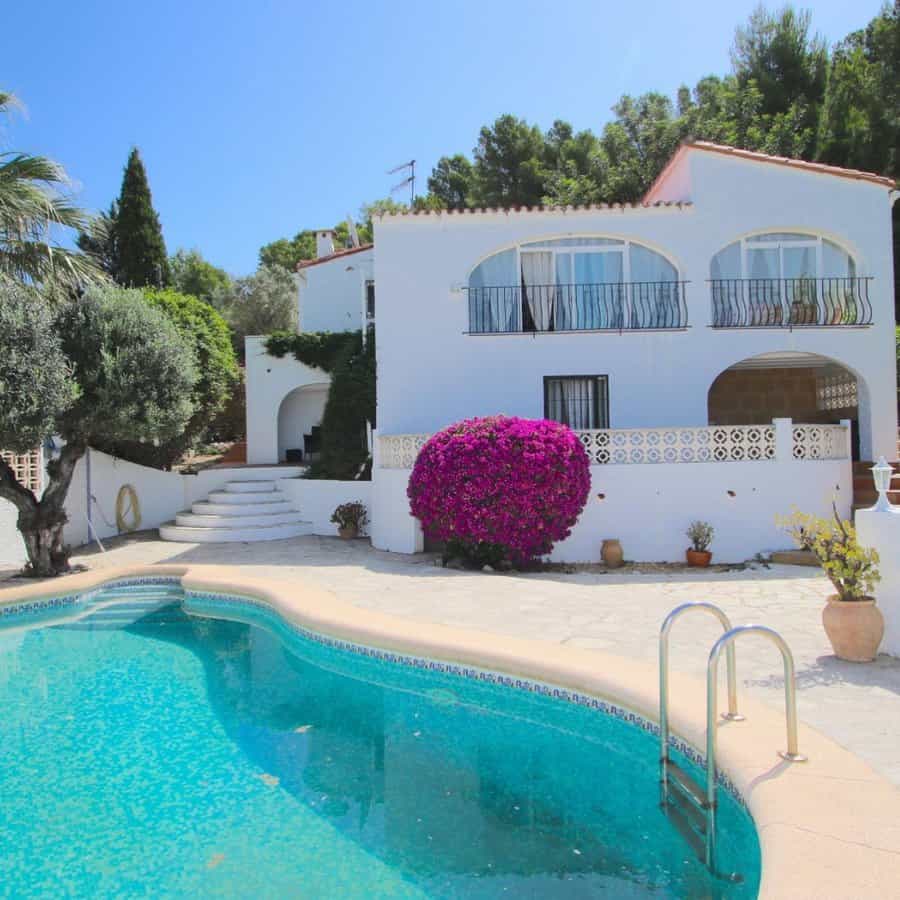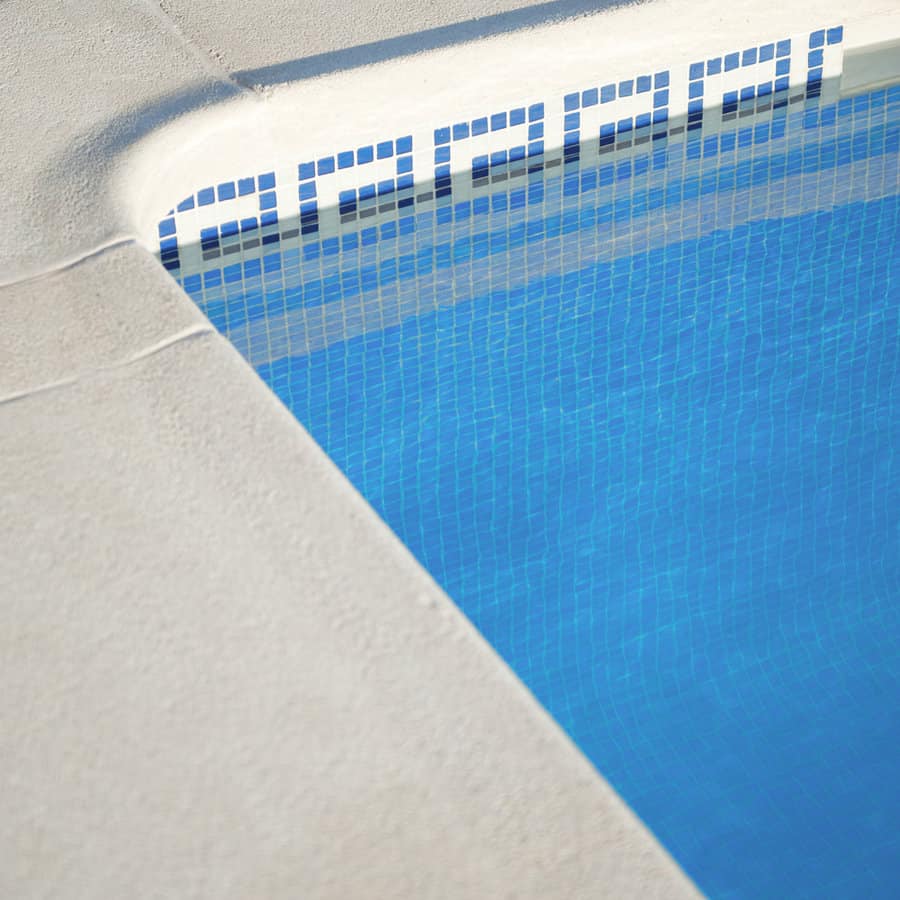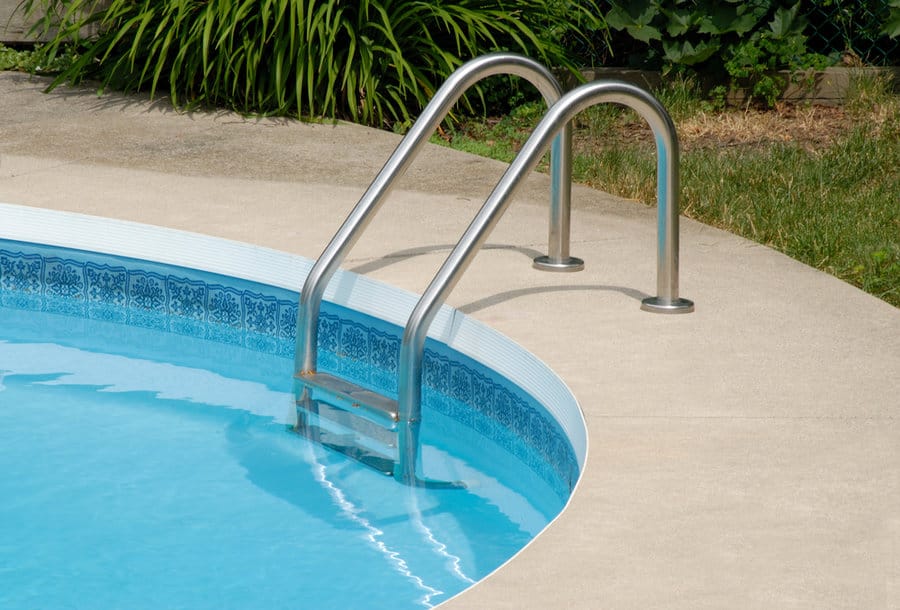 8. Assemble Pre-cast Concrete
When it comes to pool coping ideas, pre-cast concrete decking is often the way to go. This is not just because of its functional benefits, such as its durability and long-lasting resilience, but also because pre-cast concrete decking can be cast in a wide variety of shapes and thicknesses for a bit of extra flair and aesthetic value.
While there are a few pre-made options available in traditional styles, you can also get creative with custom pre-cast concrete decking designs that are sure to stand out in any space. Plus, pre-cast concrete requires minimal maintenance so you can enjoy your perfect pool coping idea with no worries!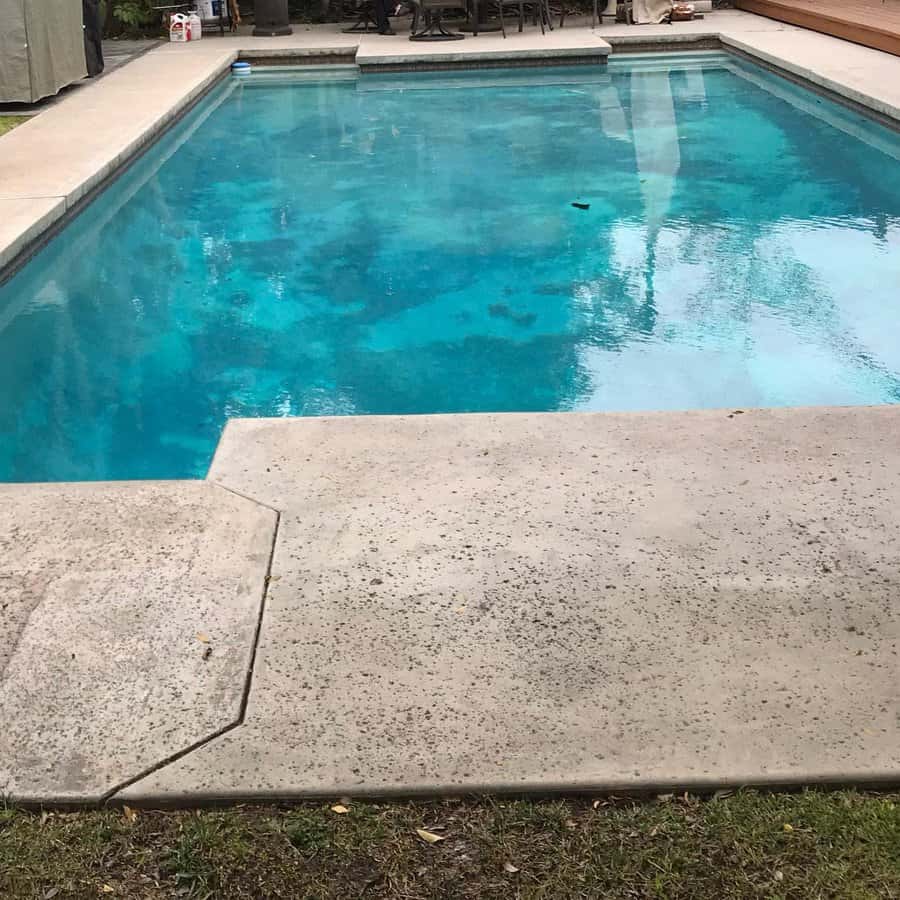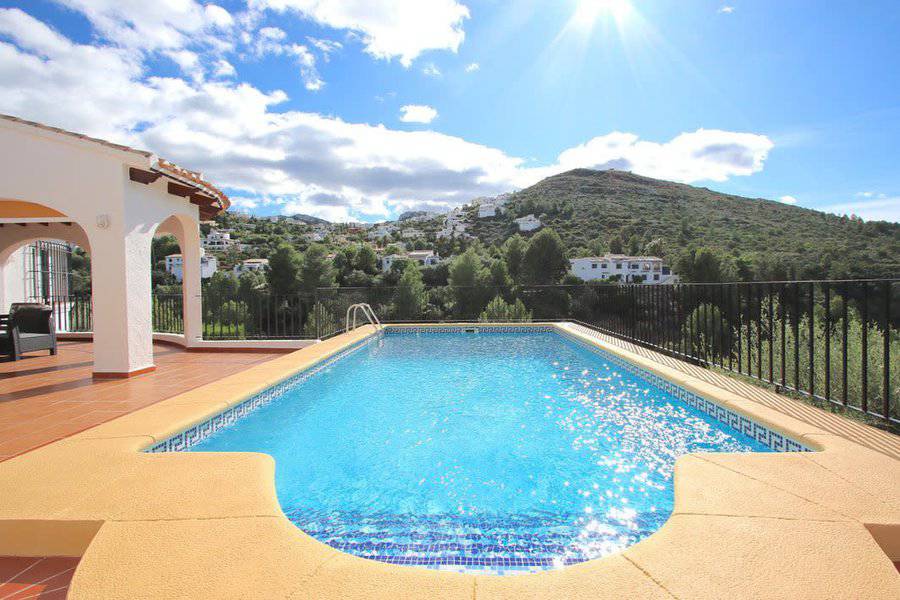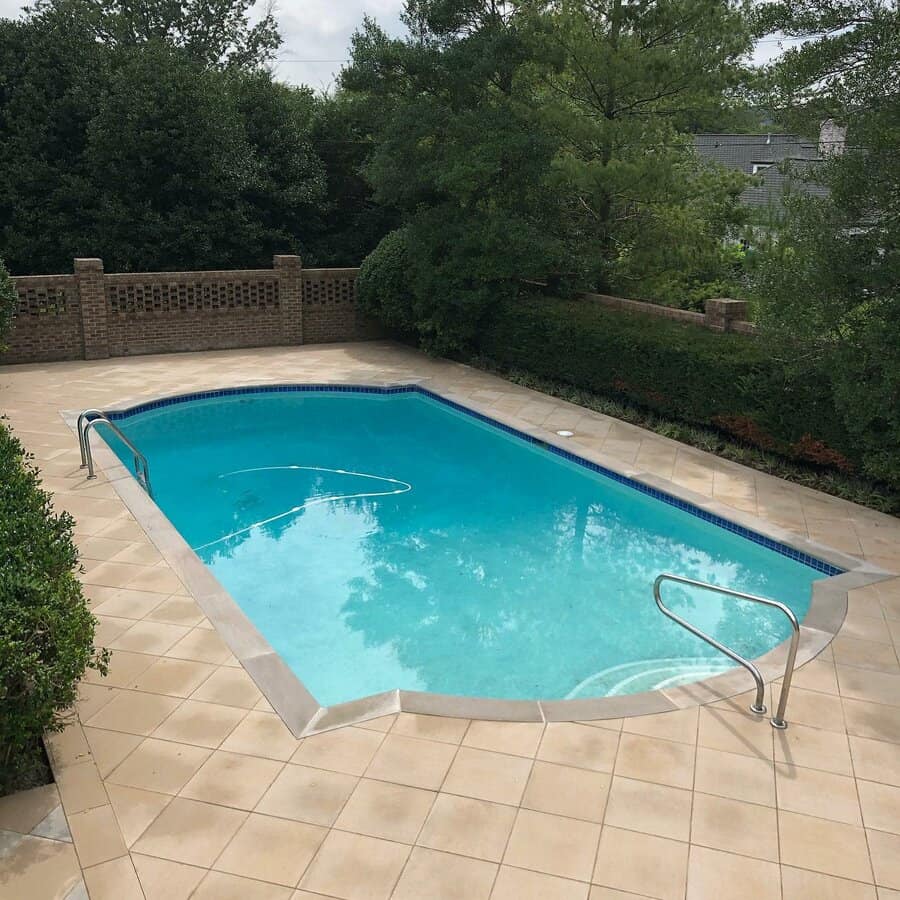 9. Go For Mosaic Tiling
Injecting creativity into swimming pool coping ideas doesn't have to be difficult, even for the novice DIYer. A mosaic tiling design is a unique and cost-effective option that can create an eye-catching focal point for your backyard. Working with mosaic tiles, whether cut glass or ceramic, is a great way to utilize individual materials in order to make something truly breathtaking.
To really make these mosaic tiles pop, consider focusing on neutral shades within a monochromatic palette; this elegant choice will keep the emphasis on the mosaic laying itself while adding just the right touch of shine and freshness.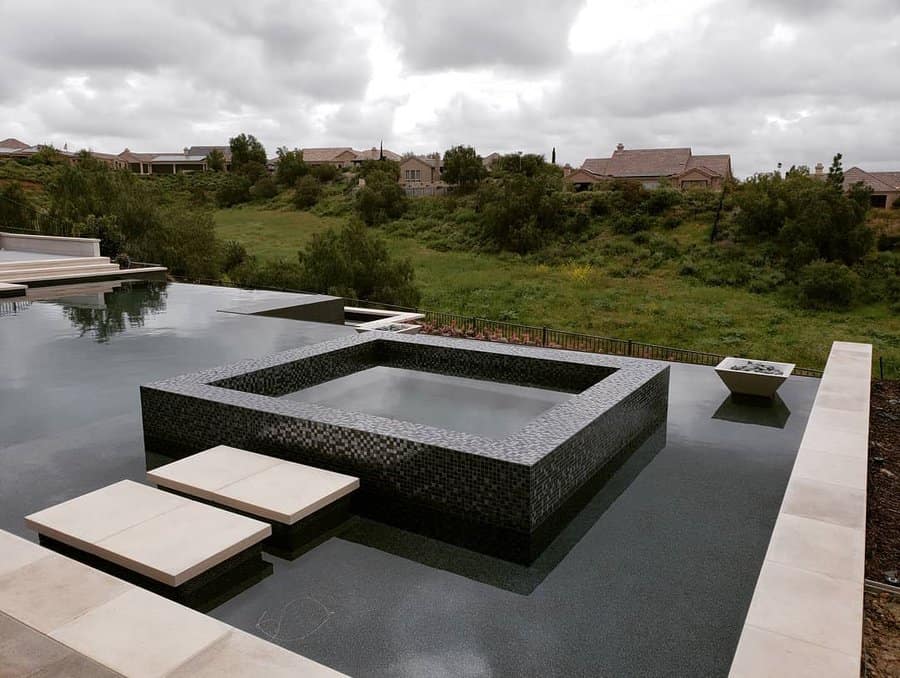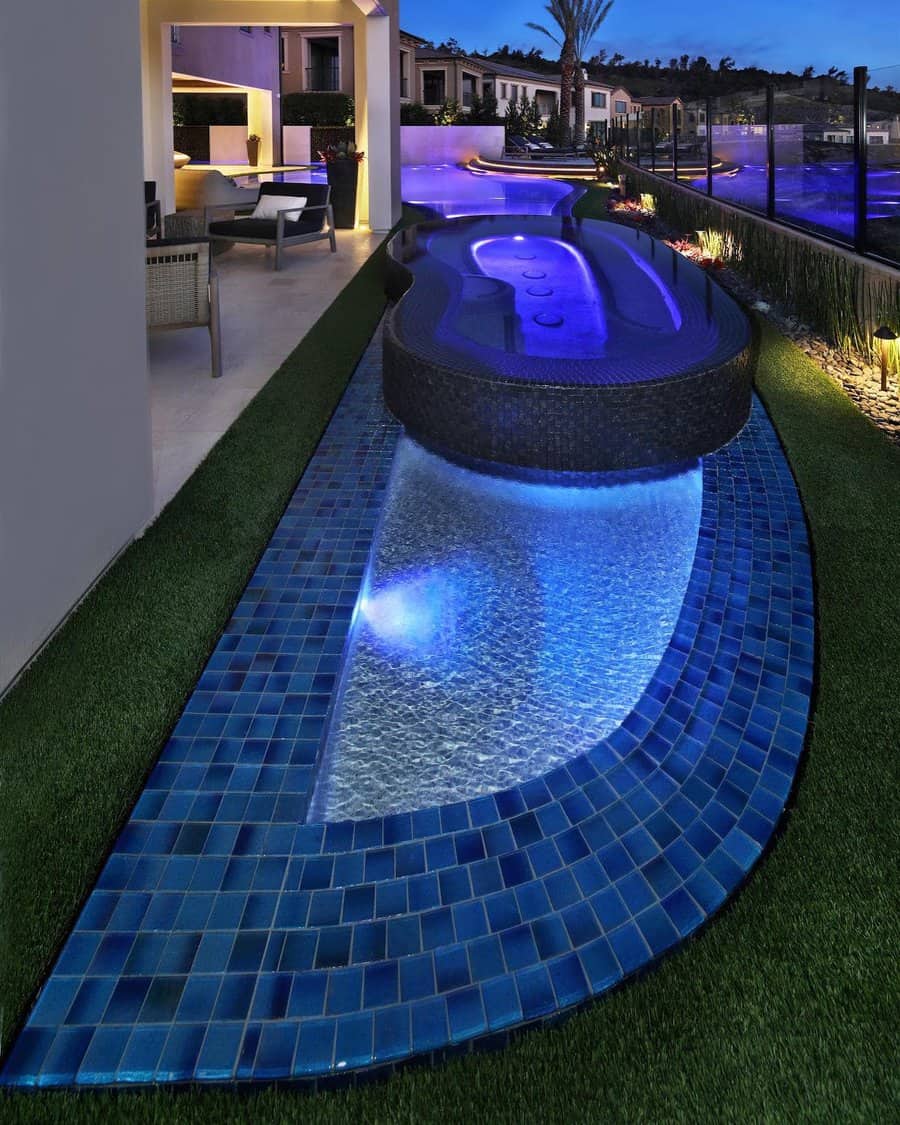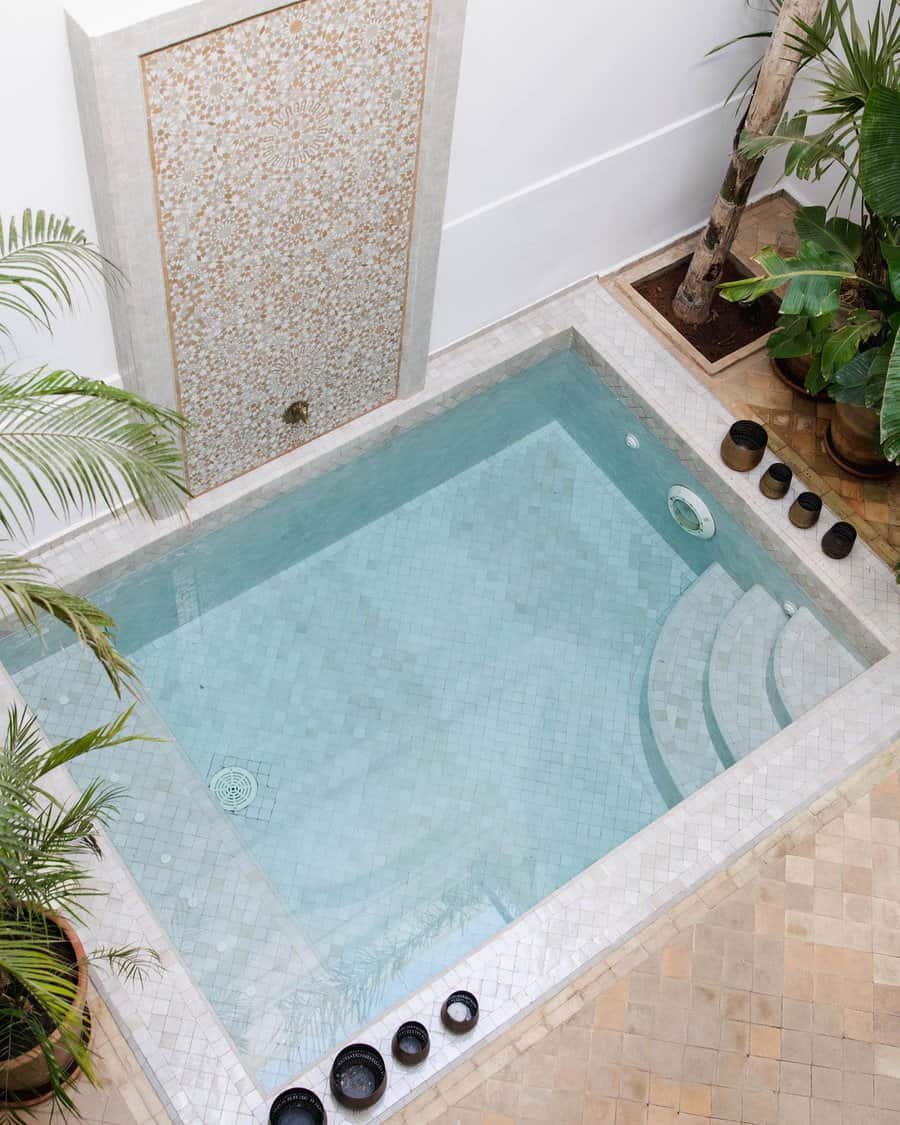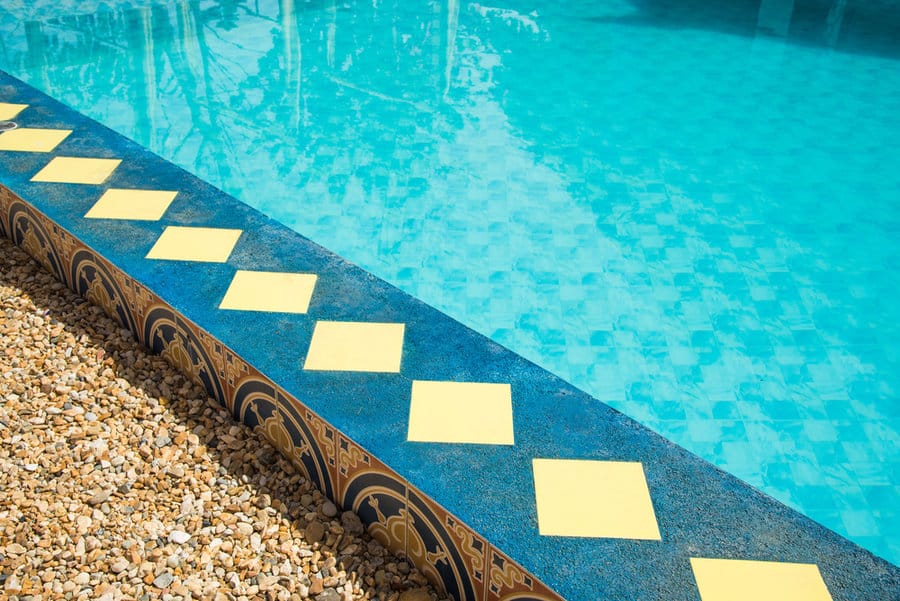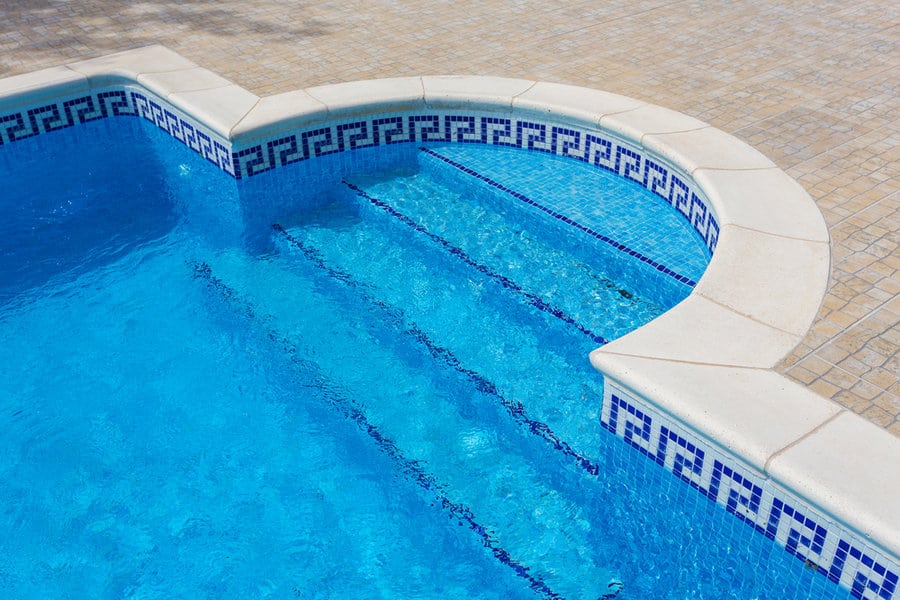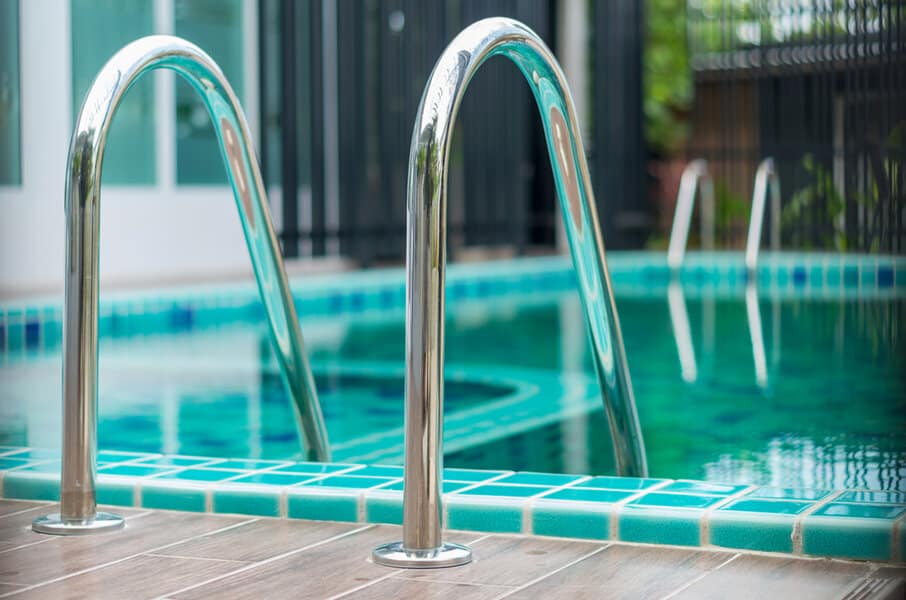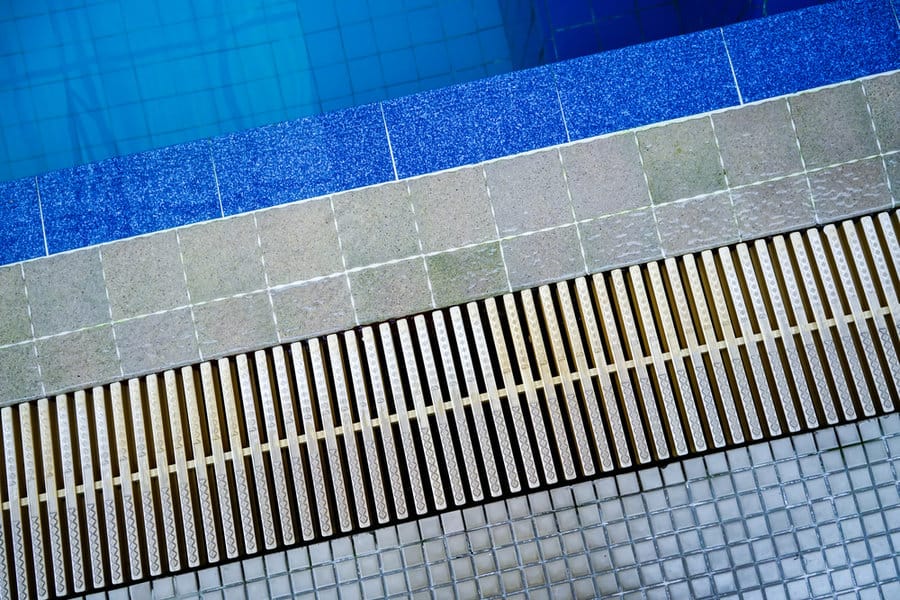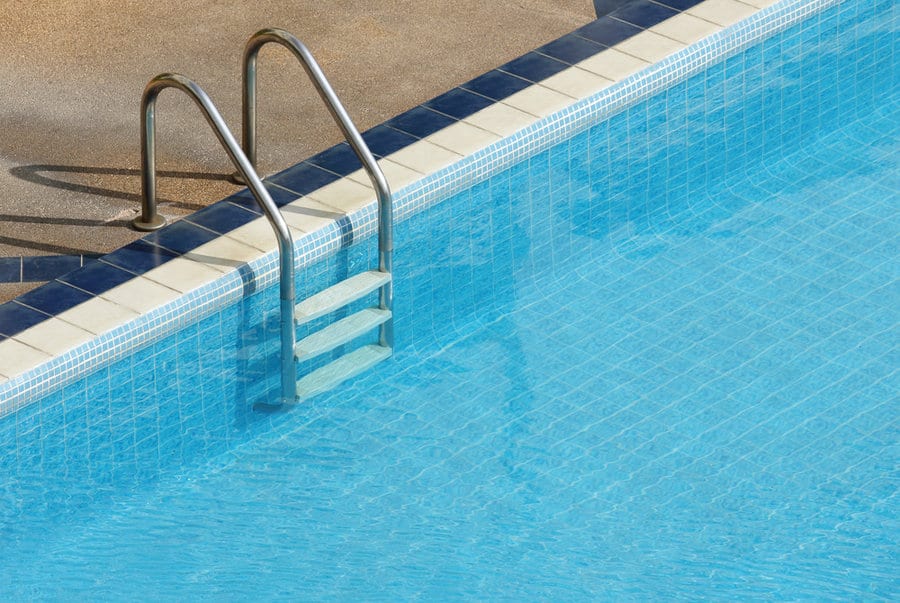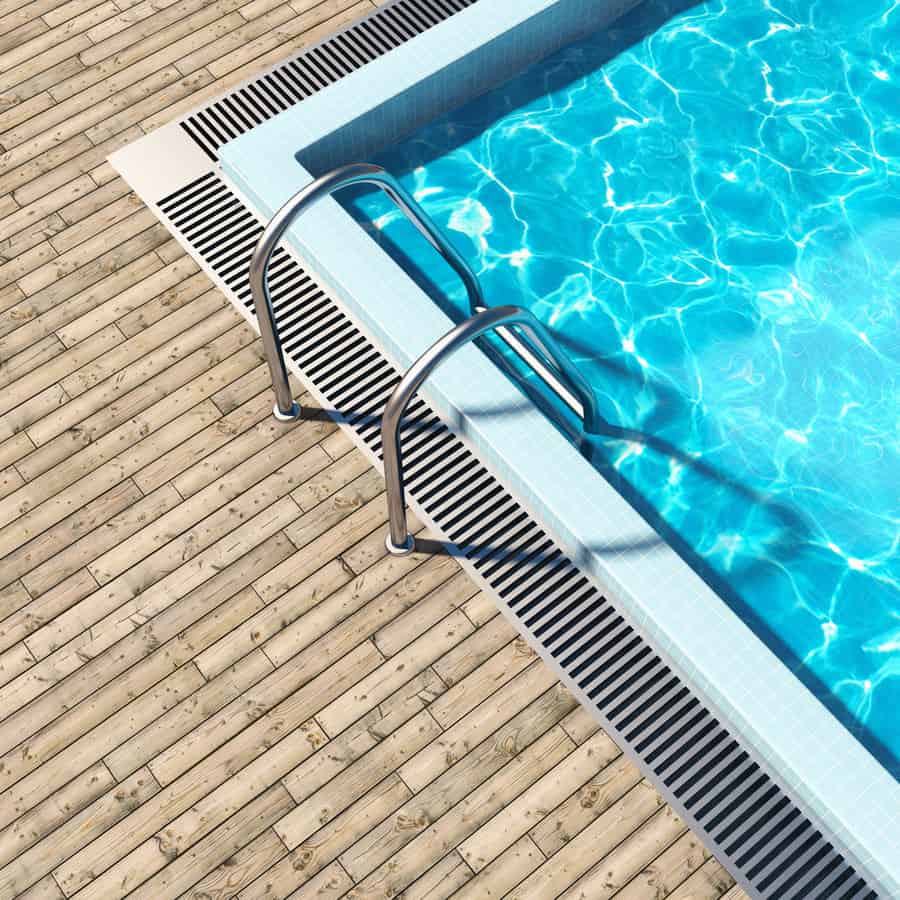 10. Travertine Tiles For A Cooler Option
If you're trying to pick the perfect pool coping material, travertine tiles are an excellent option. Not only is travertine aesthetically pleasing, but it's also popular for its temperature regulation – even on hot summer days travertine stays cool, guaranteeing comfort to swimmers and visitors.
Make sure you do your research before buying travertine tiles; some offer additional features like non-slip surfaces for peace of mind when walking around your pool. Creating a fresh and inviting poolscape is simple when you use the right kind of travertine coping!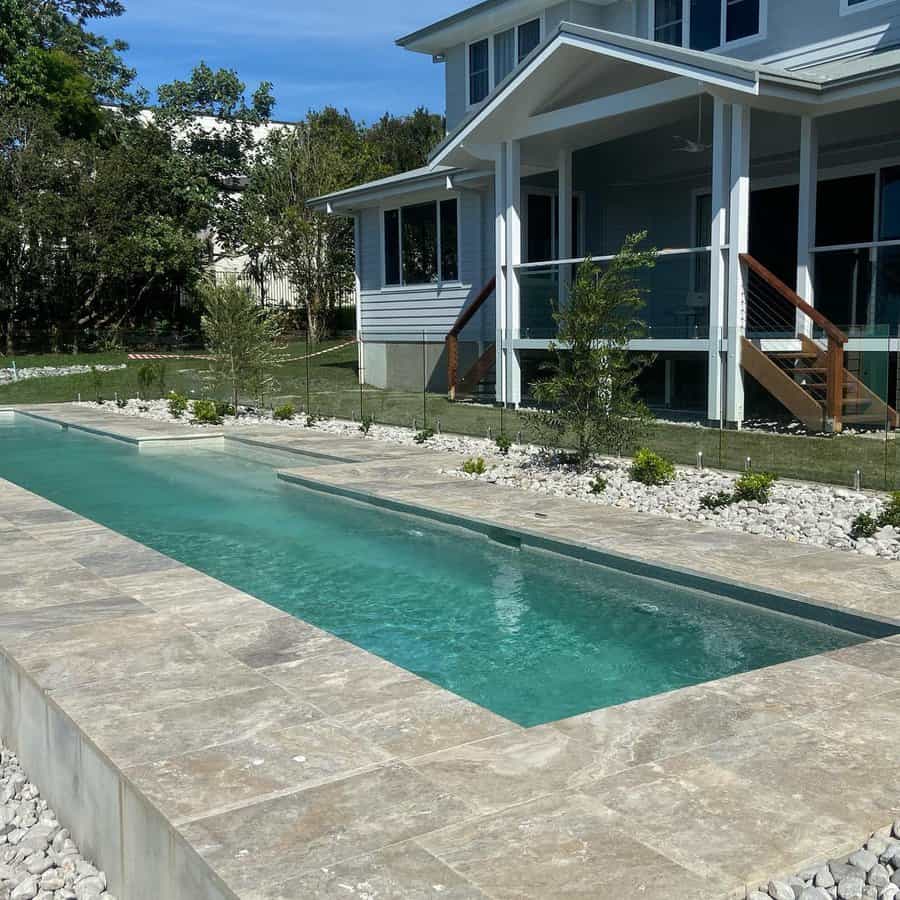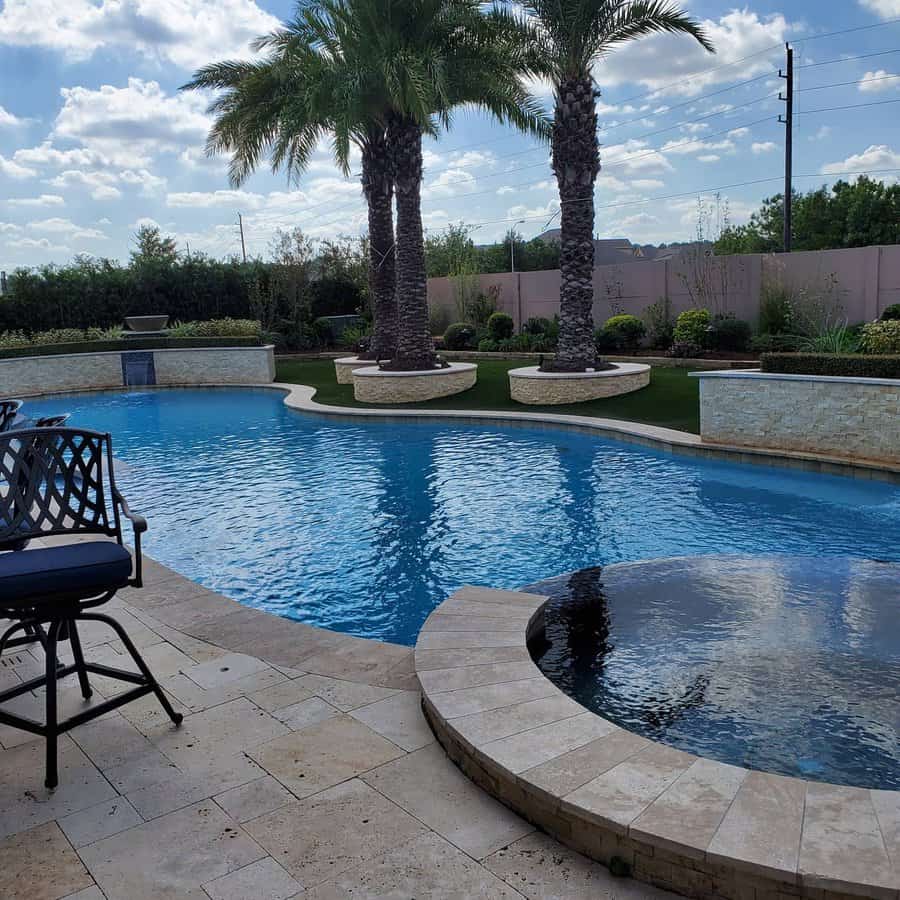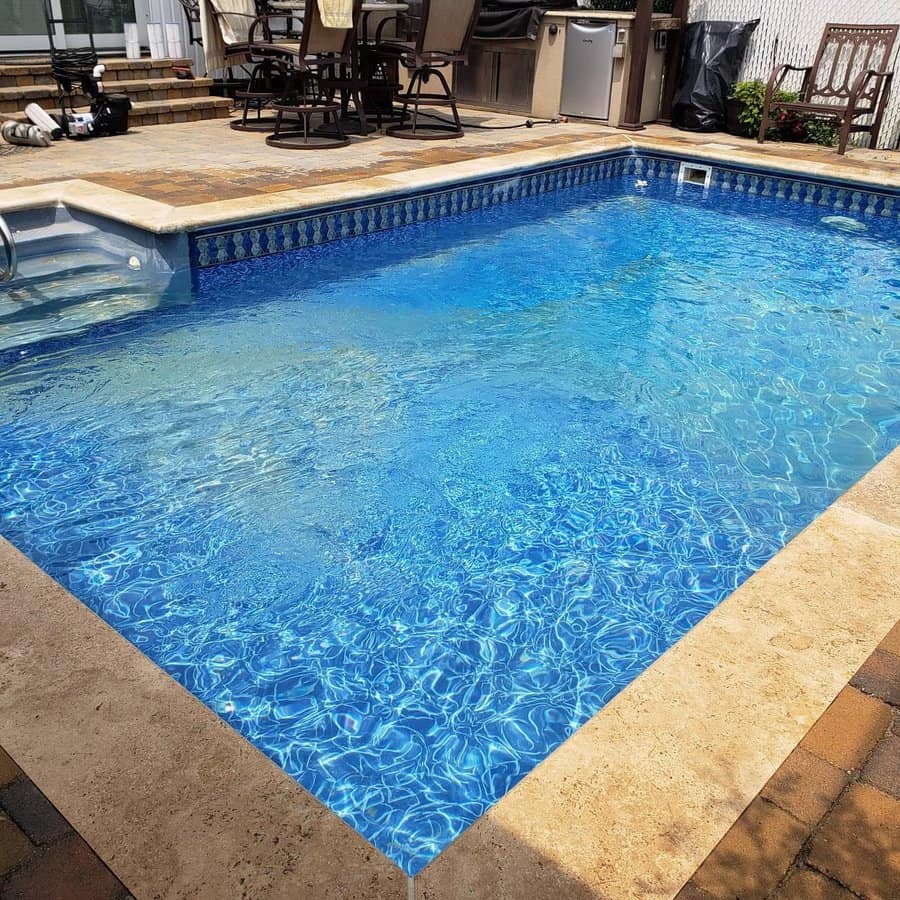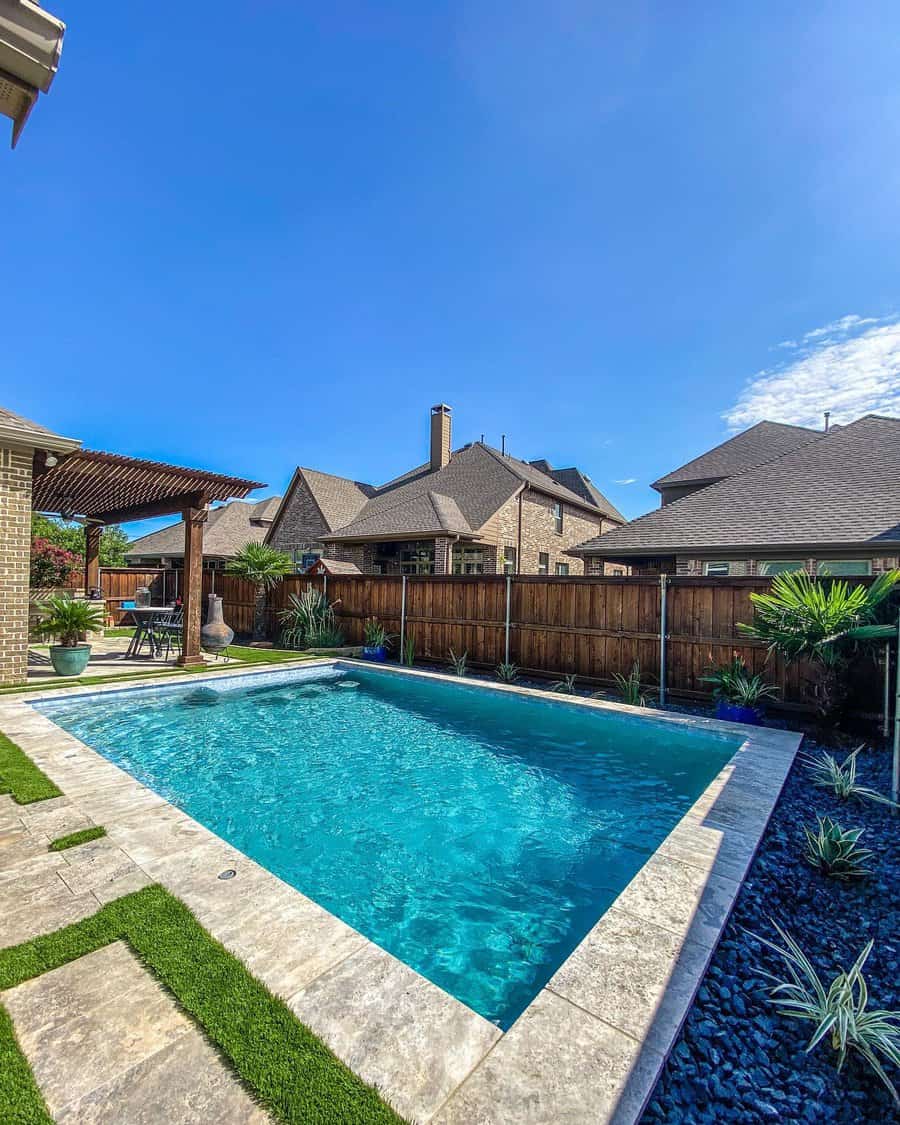 11. White For A Contemporary Edge
For a white-on-white aesthetic, white pool coping can provide a contemporary edge. From classic white poured concrete giving off a brighter white finish, to textured options such as white-washed natural stone in an astral pattern, you'll be sure to find something that fits your desired look.
If you want to go for ultimate curb appeal with added interest, try combining different white pool coping materials with darker or colored accent pieces and grouting.
The range of textures and colors available makes this an ideal choice for anyone looking to create their own unique yet sophisticated swimming haven.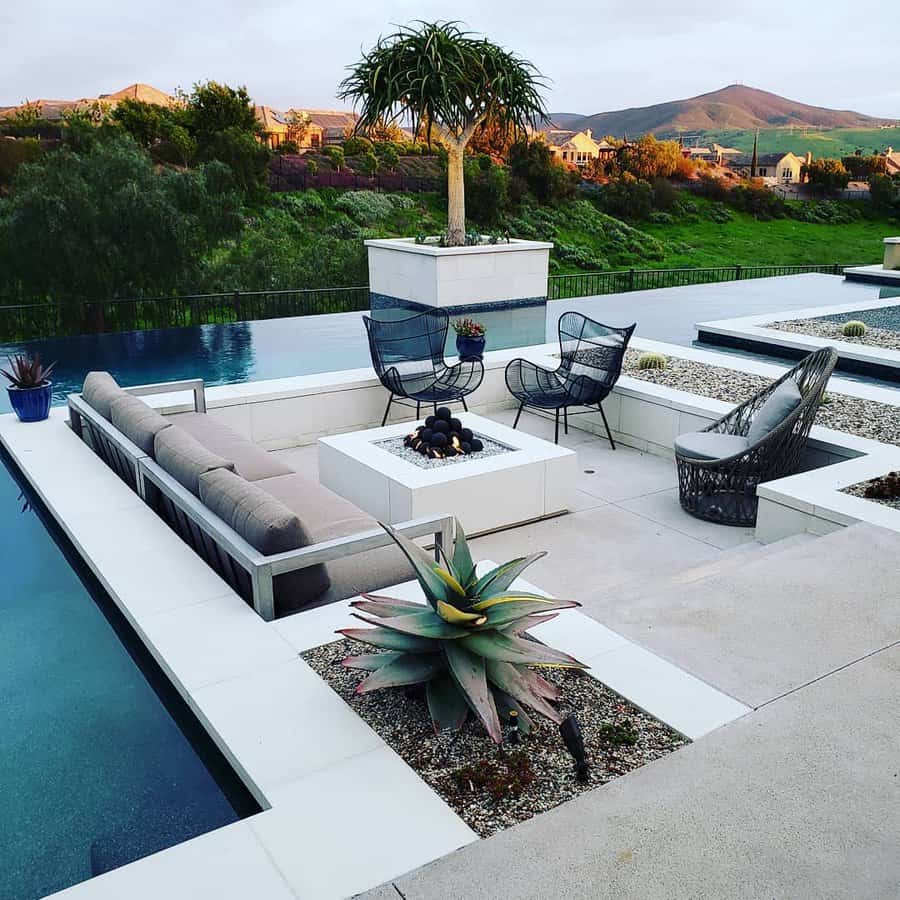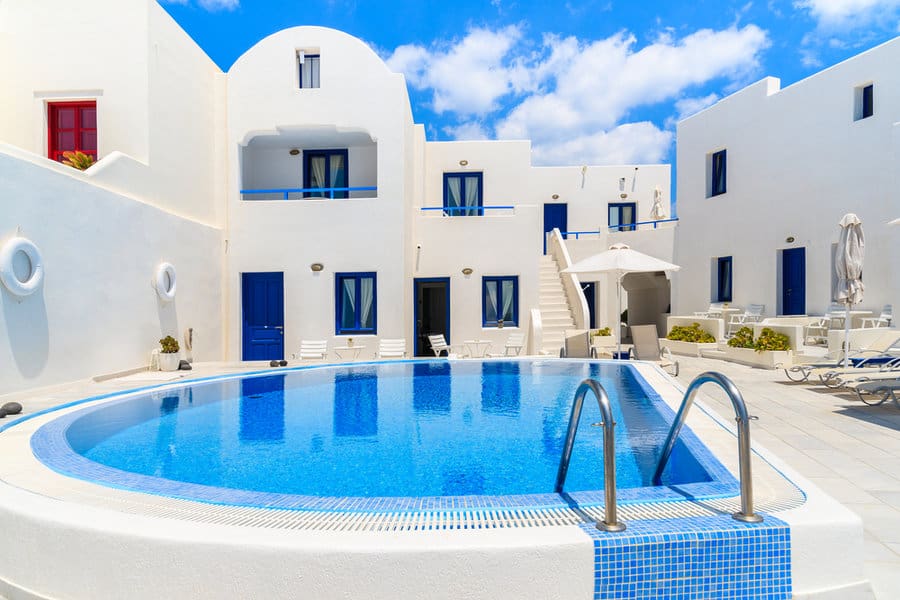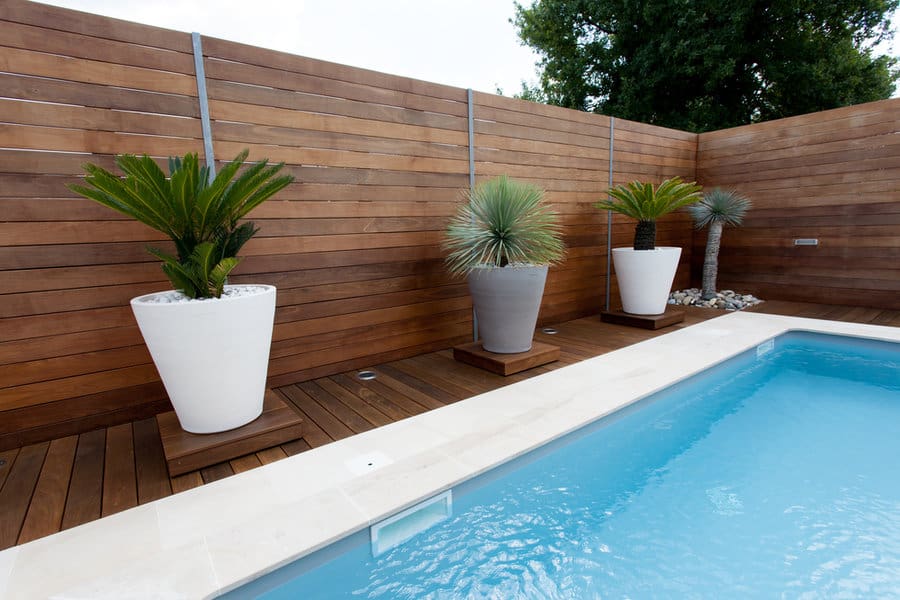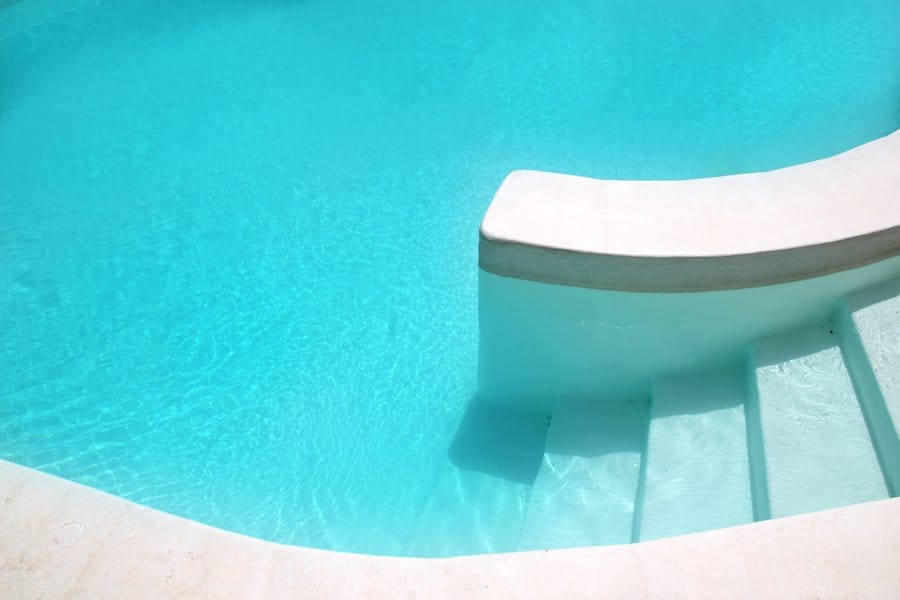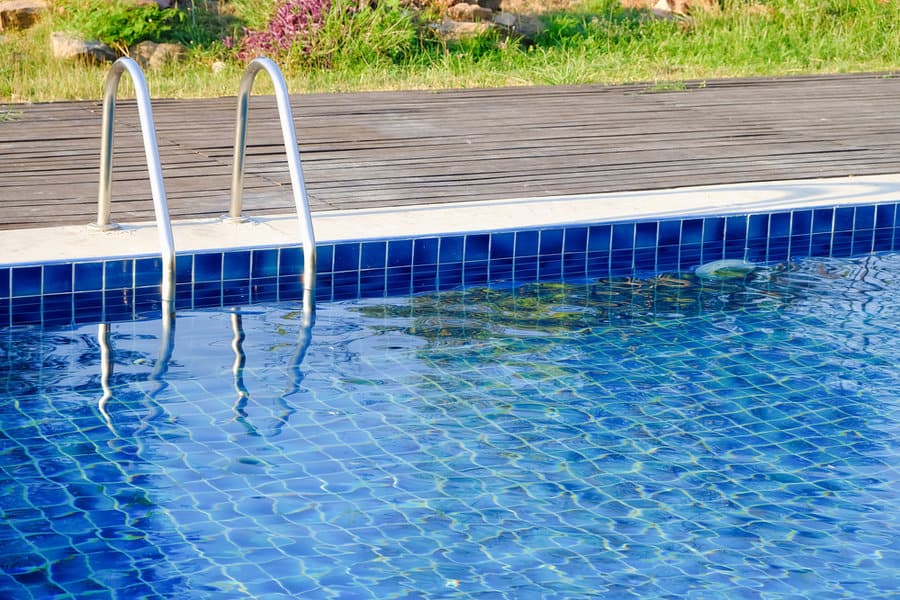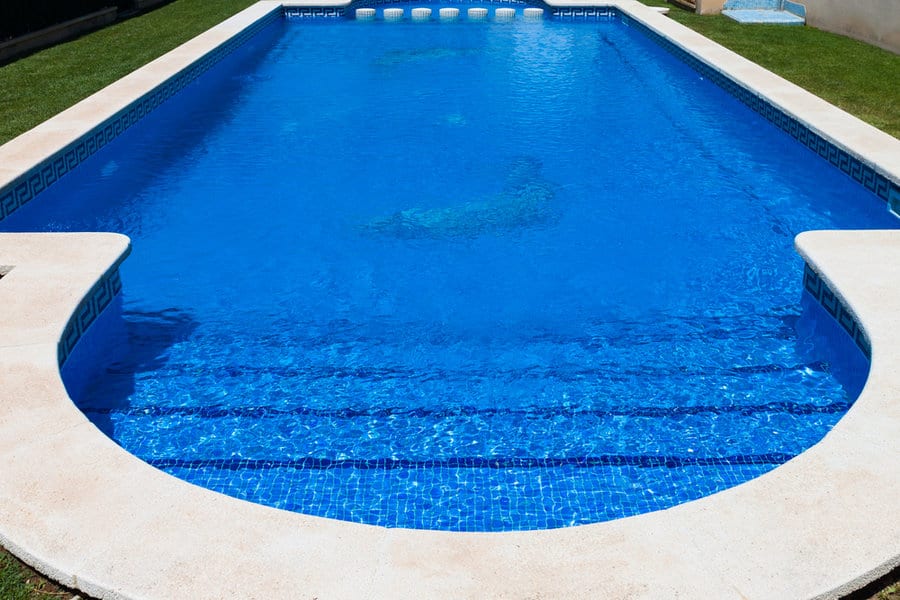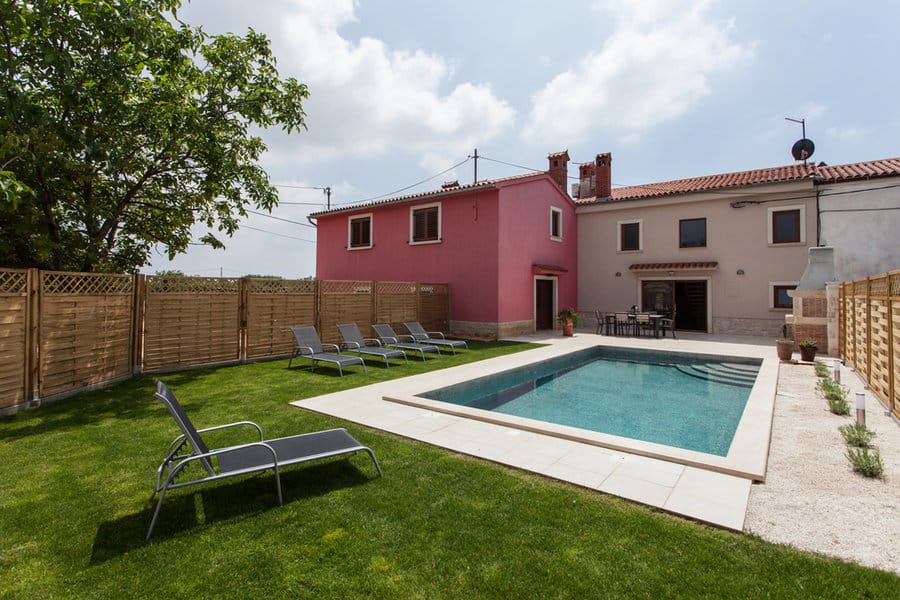 12. Choose Wood For A Resort-like Decking
Adding wood pool coping to a pool area will create a luxurious and resort-like feel. Wood is the perfect material for basic wood decking or for intricate designs. It's sturdy and reliable, with wood being inherently durable. Whether your wood design is modern or rustic, it will bring a natural element to your outdoor space.
Keep in mind that wood should be kept well-maintained by periodically sanding and treating the wood to keep its natural beauty intact over time. Don't be afraid to dream up something that fits your style, such as curved wood lines for a truly unique look!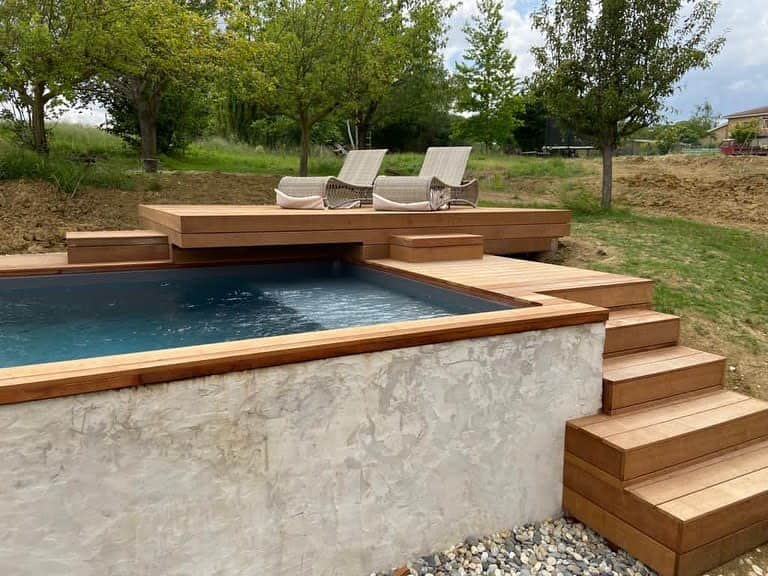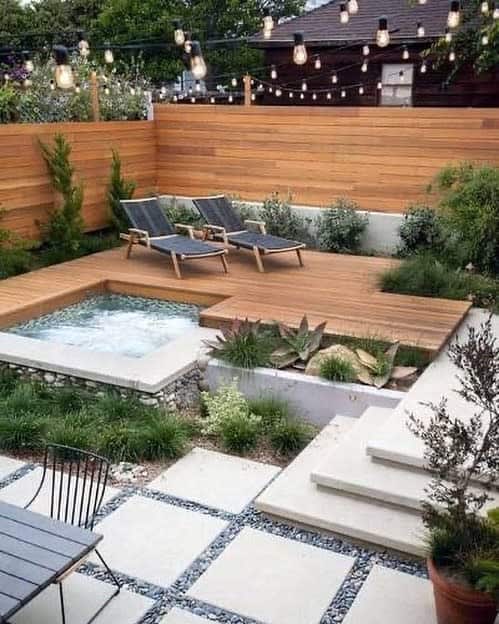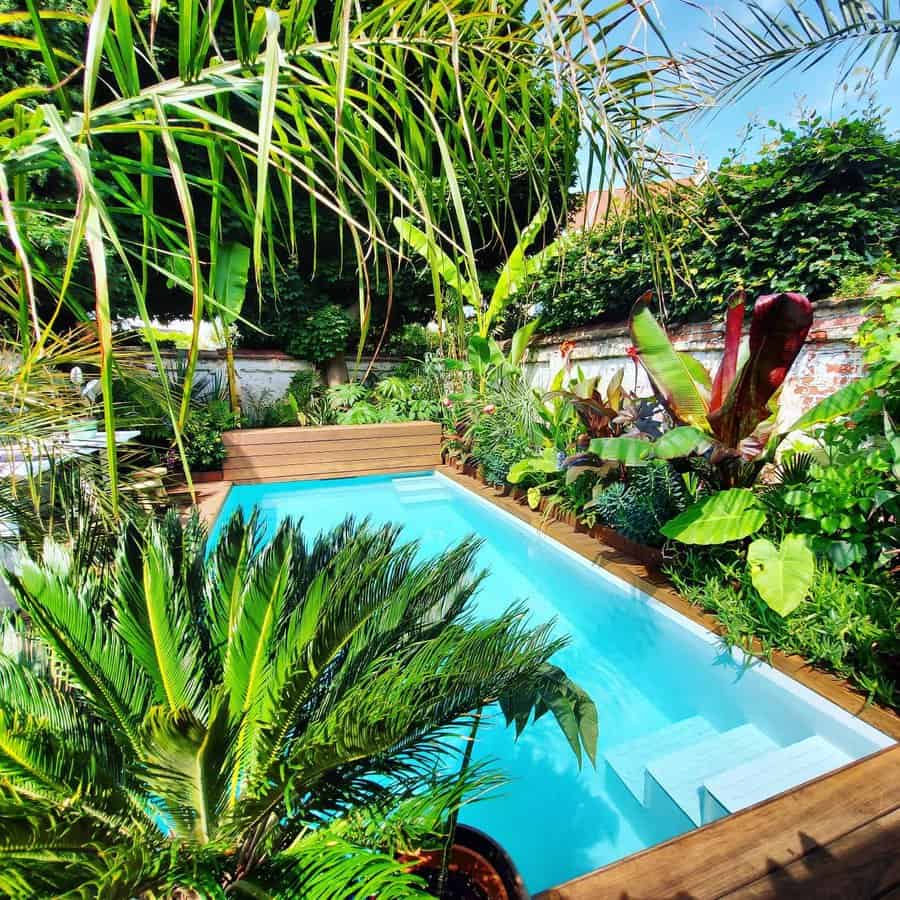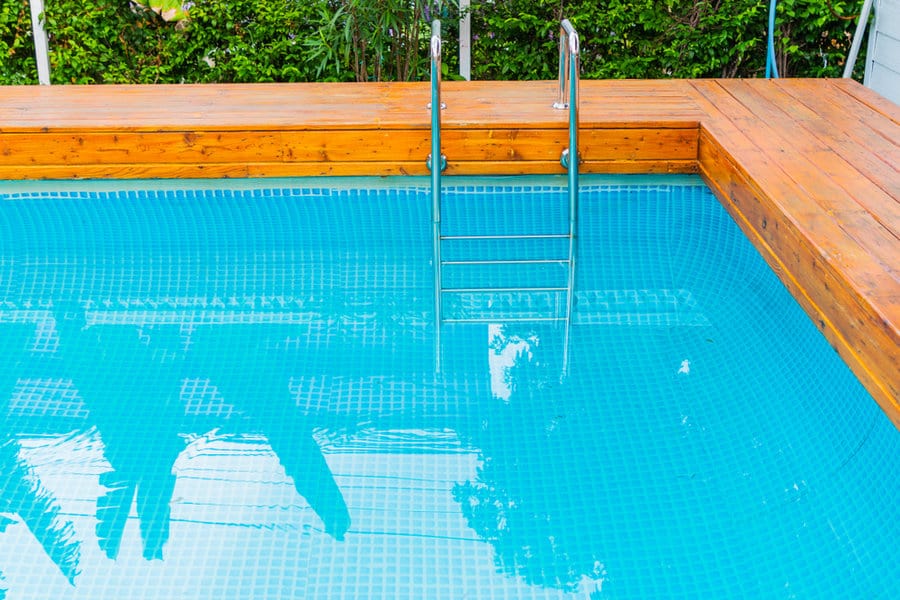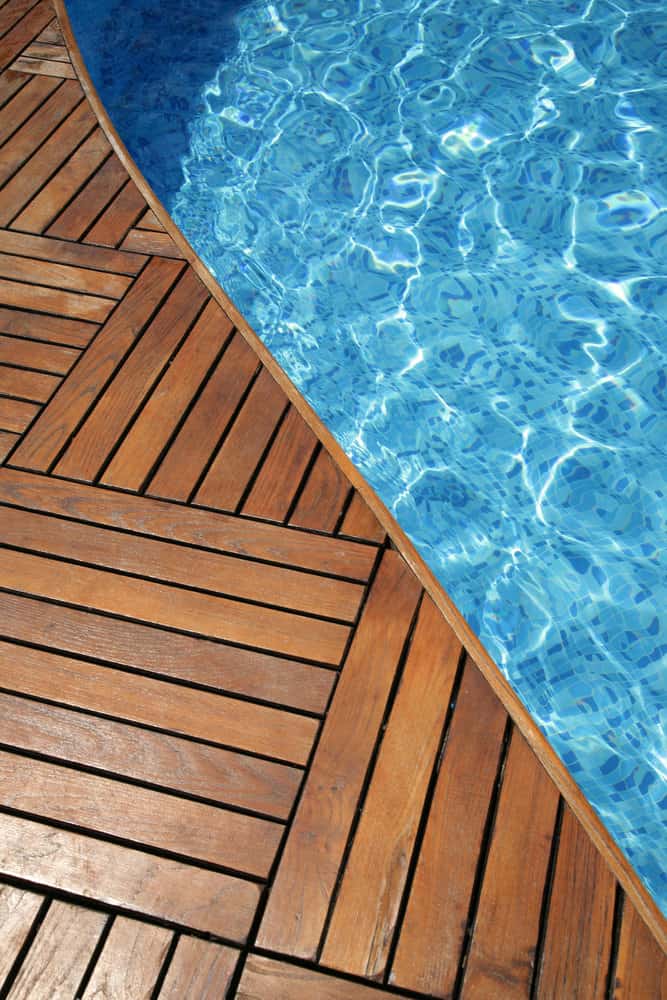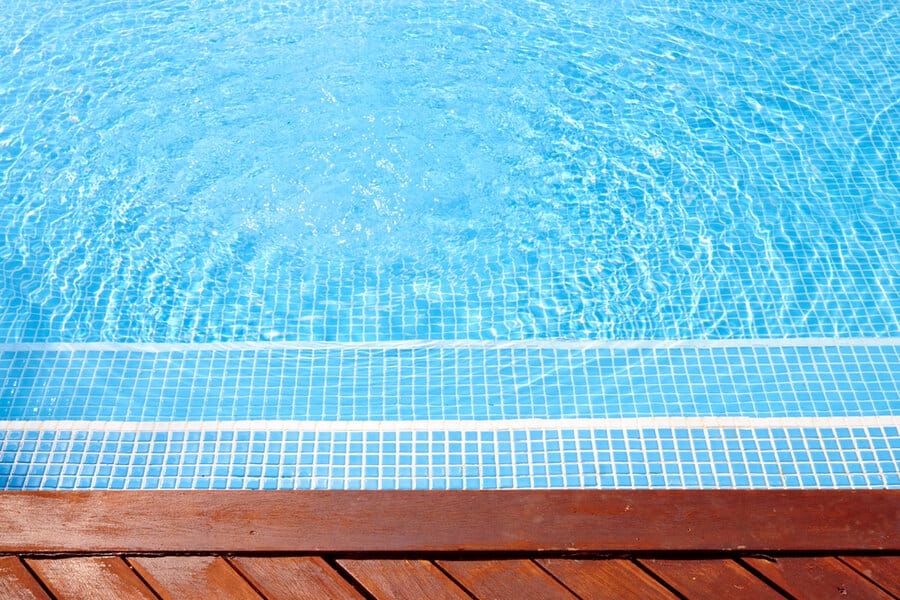 Pool Coping FAQs
What are the most common styles of pool coping?
The five most common pool coping types are:
Bullnose coping: Has a curved, protruding edge.

Cantilever coping: May also be called "square edge" coping.

Flat-mount coping: Has a platform for edge pavers or stones on a vinyl liner pool.

Rough-cut coping: An organic, rough stone edge.

Top-mount coping: The most common rounded edge seen on a concrete pool.
What is the most affordable type of pool coping?
Concrete pool coping is much less expensive than tile, travertine, and other pool edging materials. Precast concrete can be cheaper than poured concrete and is more suitable for a DIY project. 
What's the most important consideration in choosing pool coping?
As in many areas of life, safety matters more than aesthetics. The best type of pool coping has a non-slip texture. Whether this is a natural no-slip texture—such as brick—or one that is applied, it will help keep your family and guests safe from slipping and falling.