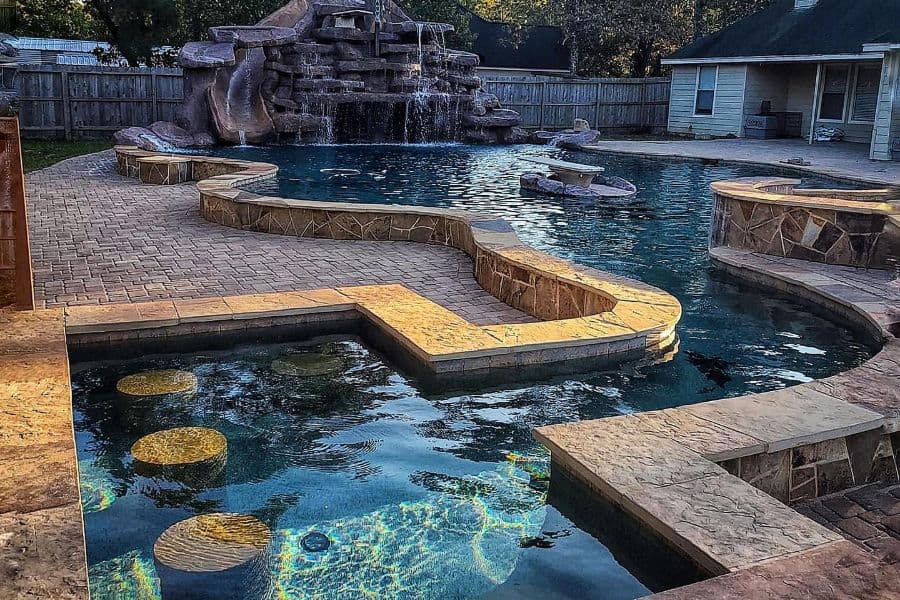 68 Pool Coping Ideas for Your Outdoor Area
"Every design choice we make has a sensual effect on us." – Lebo Grand
If you've never owned an inground pool, you've probably never heard of pool coping. So, what exactly is coping? In architectural terms, it is the material used to cap a wall. Around a pool, coping provides a smooth transition border between the pool deck and the pool.
Choosing the right type of pool coping is an important part of pool design—and it's one that you'll have to live with for a while. Coping can add so much to your pool's appearance and functionality.
Look through our gallery of pool coping ideas and learn a little more about which type is ideal for your new or renovated swimming pool.
1. Bricks and Pavers
Brick and paver coping adds a lot of style to the area around your swimming pool. If you have a brick home, install matching brick coping for design continuity. Bricks and pool pavers come in a wide range of colors and textures, which may make it hard to settle on one style.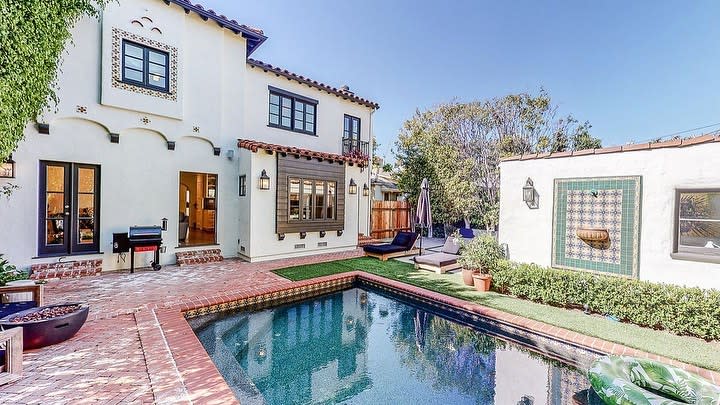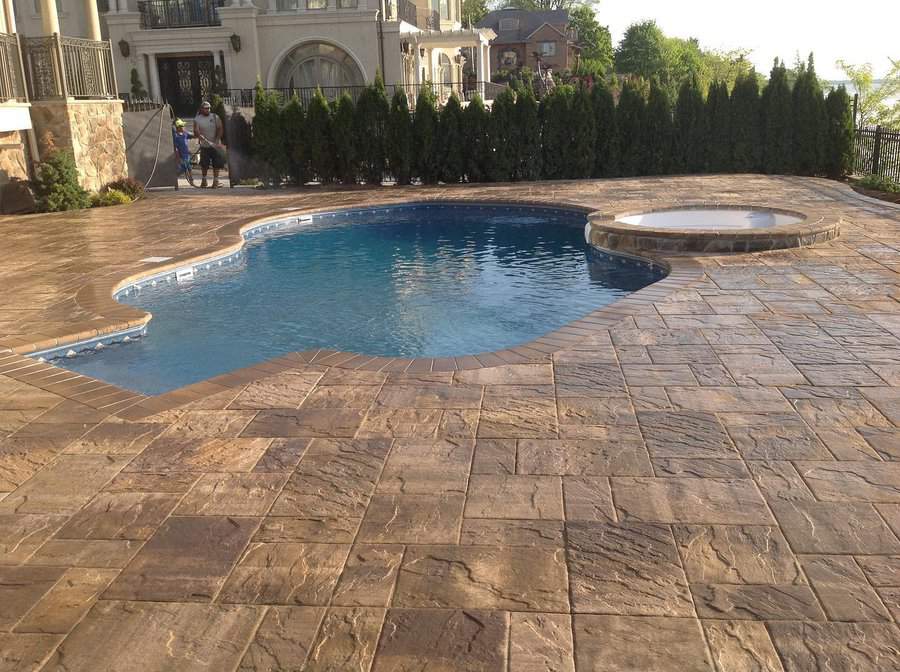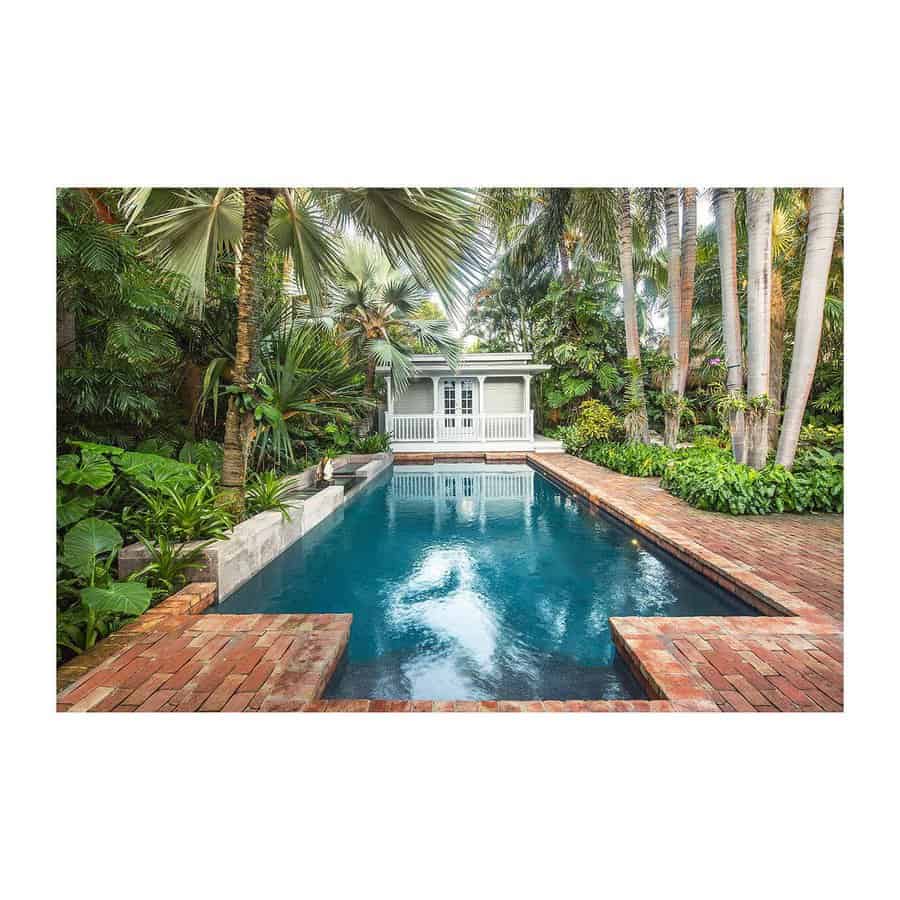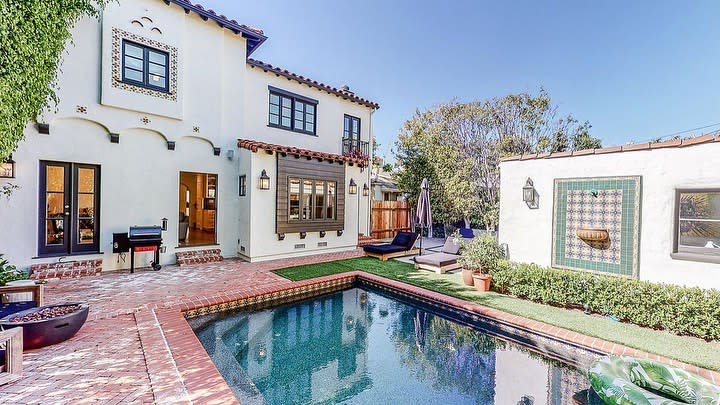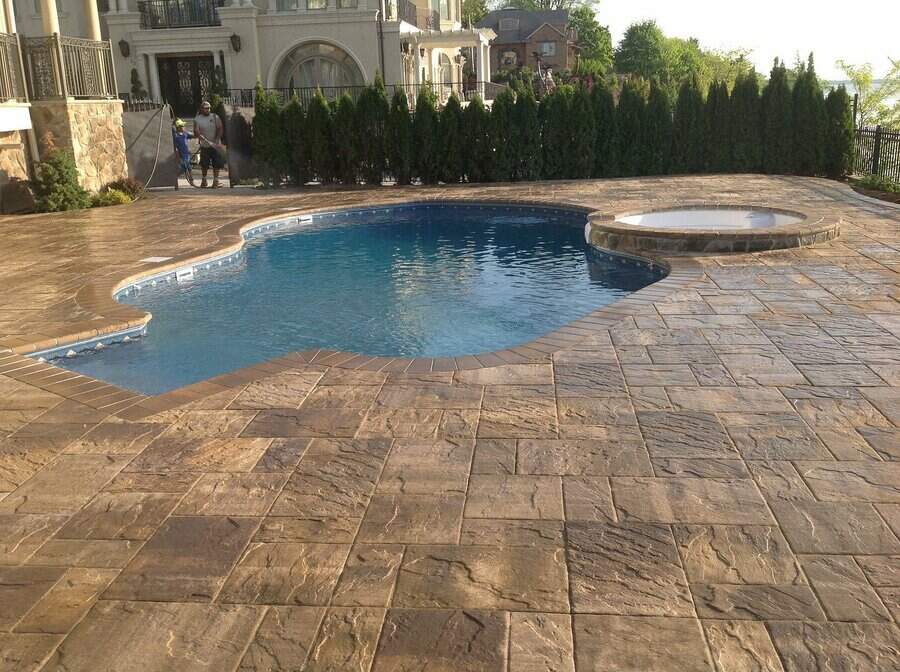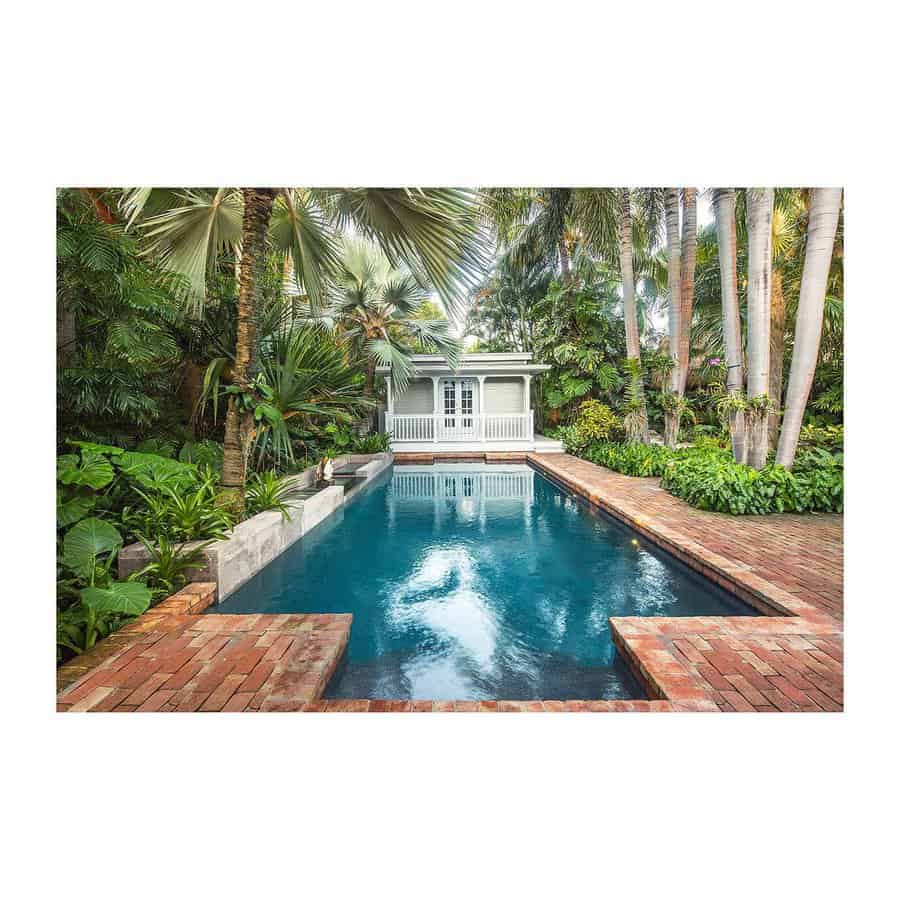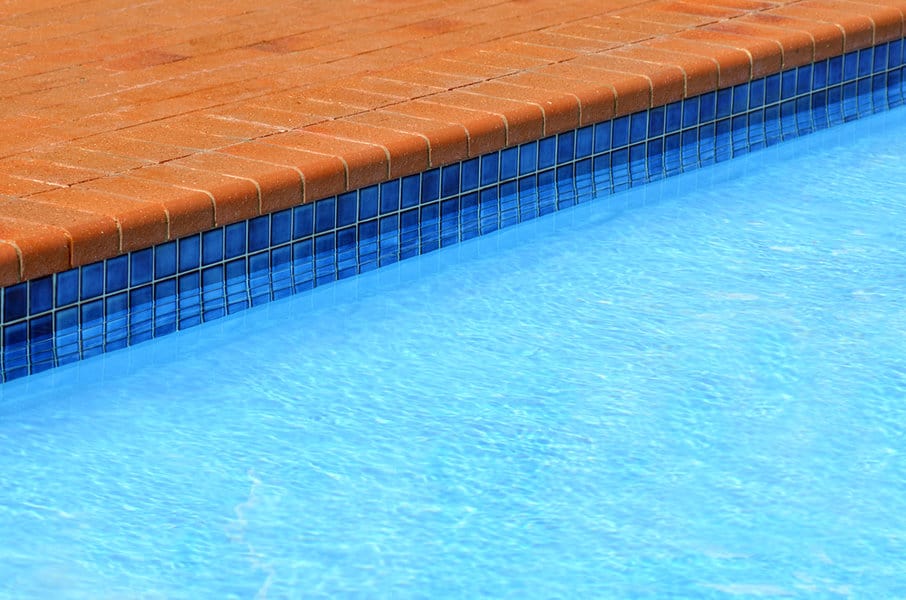 Flat mount coping is used on an inground pool that has a vinyl liner. Workers place a track to hold the liner and then mount stone, bricks, or pavers on top. If you are experienced with laying tile or brick, you may be able to install pavers and bricks yourself.
Most pavers are great for salt pool coping, as they're salt-resistant. As with natural stone, bricks and pavers last longer when a sealant is applied.
2. Bullnose
A bullnose pool coping finish is popular for its soft, rounded appearance. Often made of precast concrete, bullnose edges jut out an inch or two above the pool shell or wall.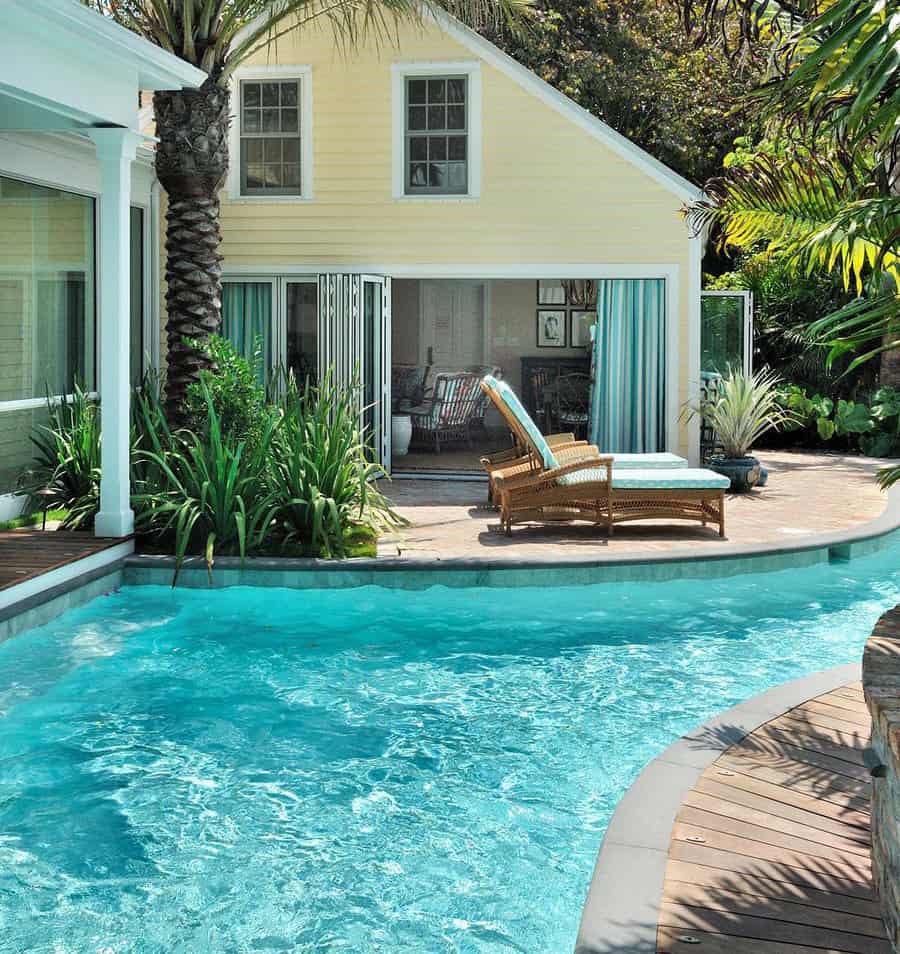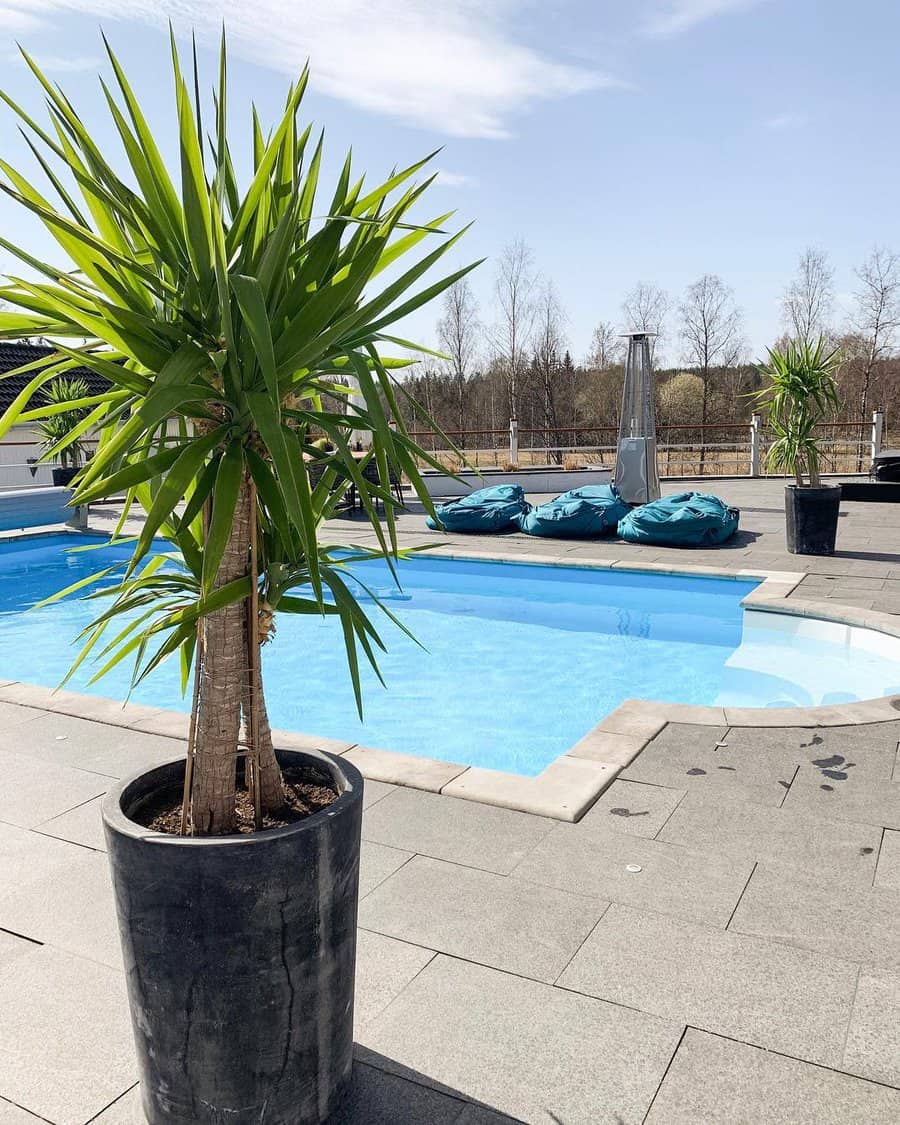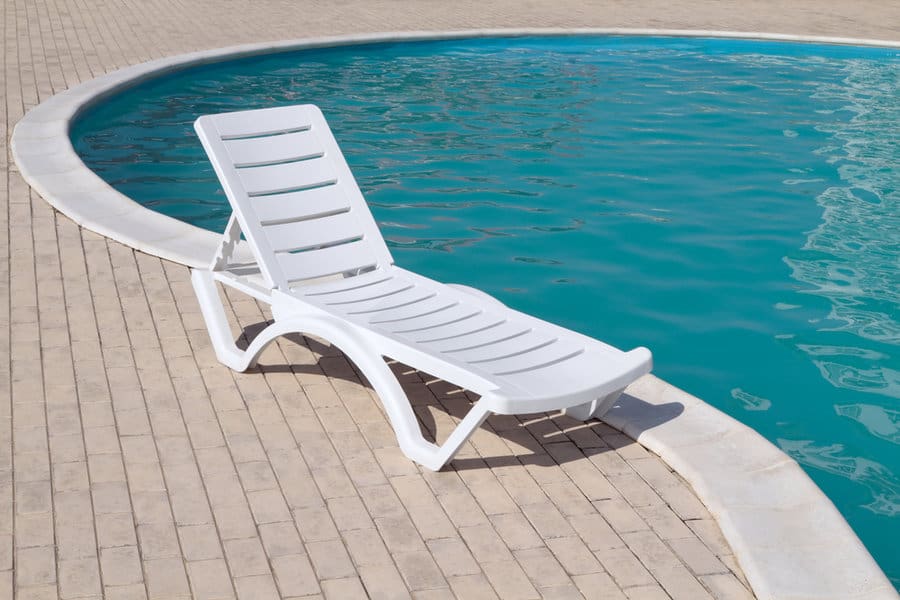 They provide your pool structure with a slightly extended edge that is convenient for those who like to hold onto the pool's edge while kicking or doing other water exercises.
The smooth, curved bullnose coping is also comfortable for those who like to sit on the edge of a ground swimming pool, dangling their feet in the water.
3. Dark
Dark-colored pool coping material can add a dramatic look to your inground pool and deck. Slate is a natural choice if a dark material is desired as it comes in many deep shades including blue-grey, green, brown, red, and charcoal.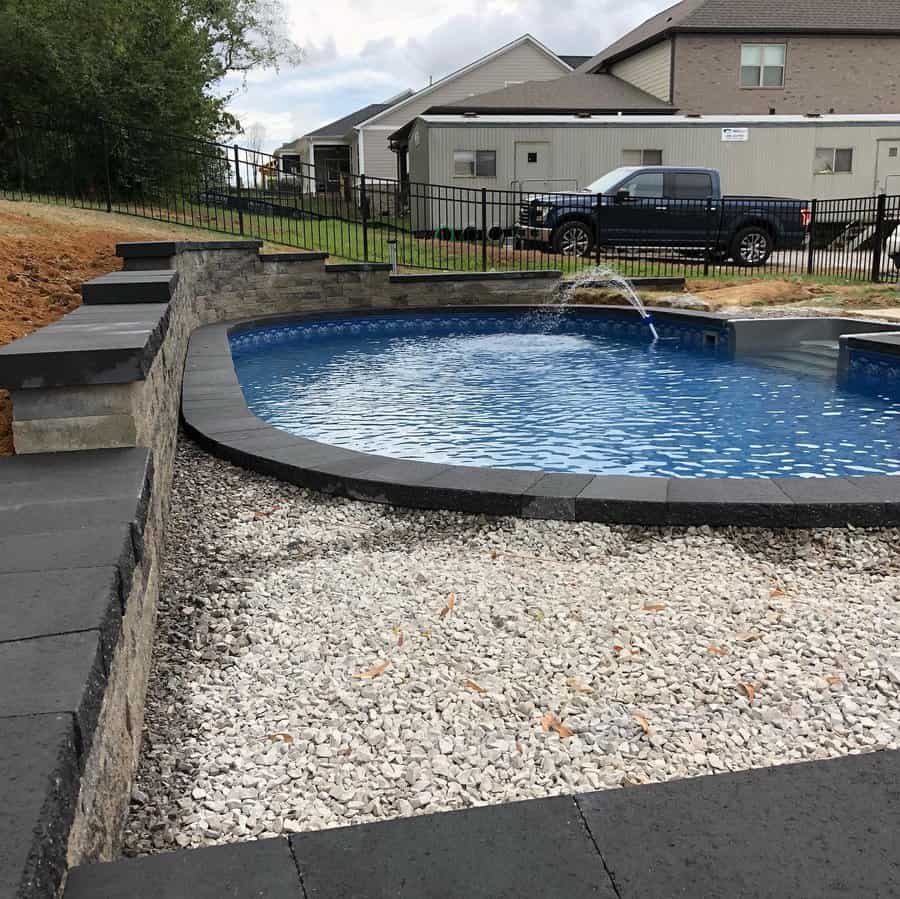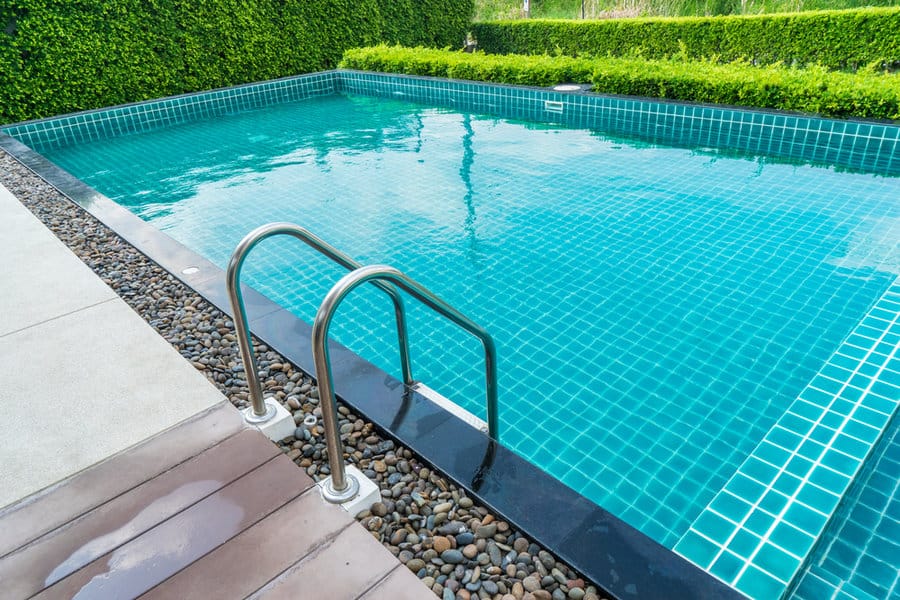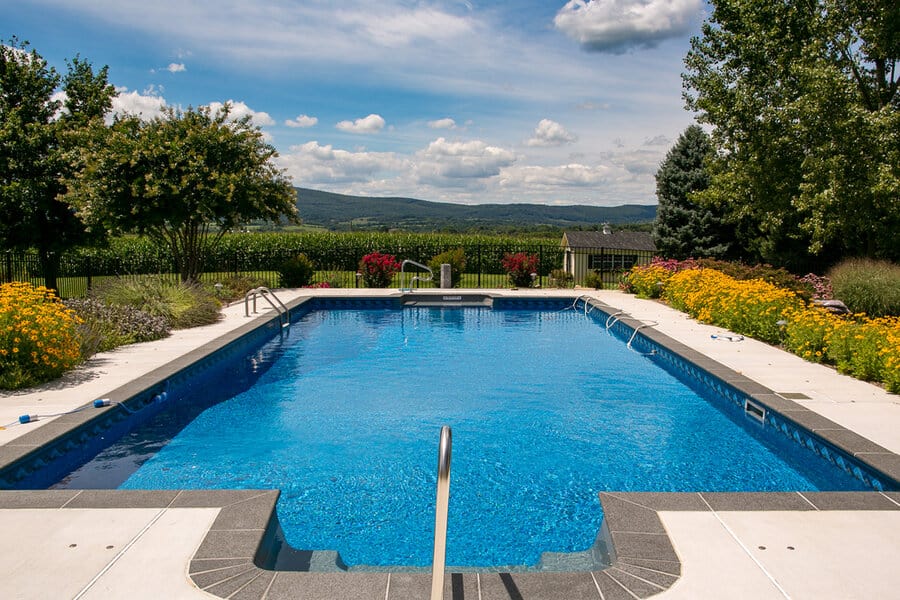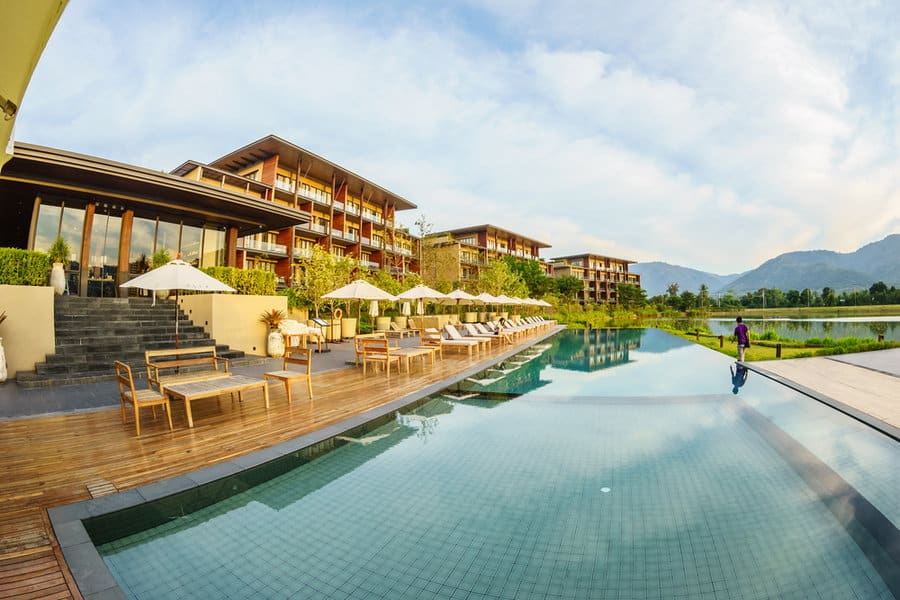 Excessive heat is possibly the biggest concern with using dark materials on a swimming pool deck. Under the intense summer sun, these materials can become unbearably hot and even burn bare feet or exposed skin.
4. Flagstone
The word "flagstone" is used to describe many kinds of flat rocks. Flagstones come in different colors and work well as coping and ground pool decking material.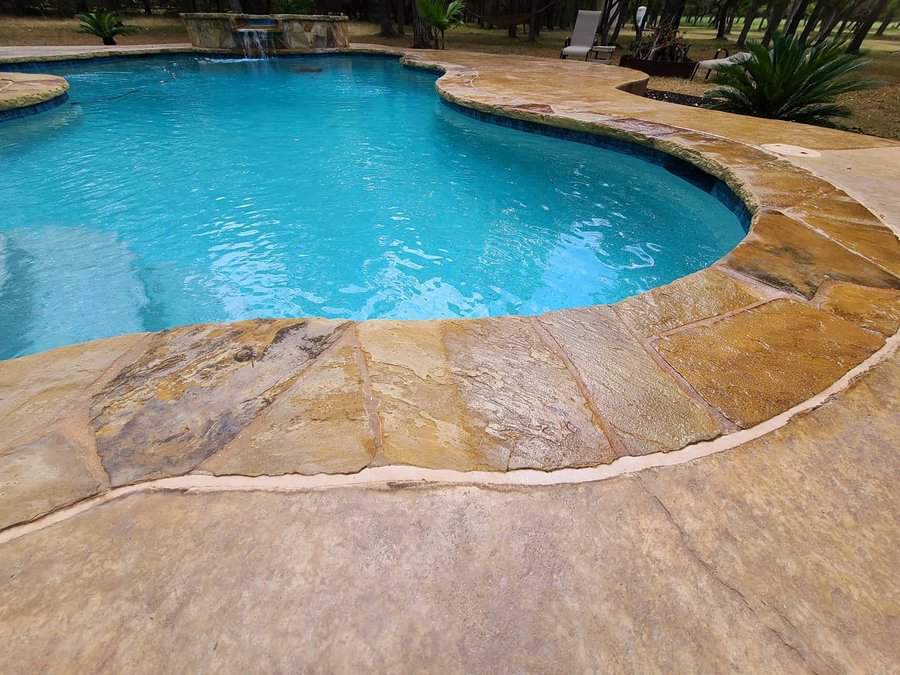 A flagstone inground swimming pool deck will feature flat stones cut into irregular shapes and sizes, fit together like a puzzle. Some may be large and others quite small, with a randomly-laid appearance.
If your ground pool deck is more rustic or casual than it is formal, flagstone decking may be a great choice.
5. Modern
A modern inground swimming pool deserves a sleek, simple kind of coping stone. Whether you have a fiberglass pool, vinyl pool, or some type of pool kit, the coping is what helps create a modern profile.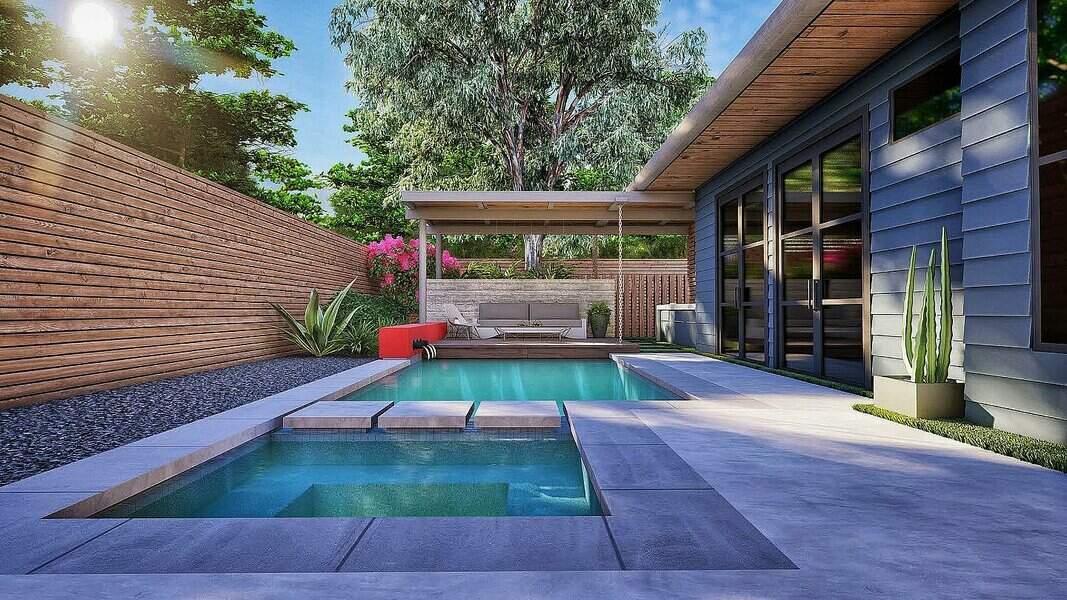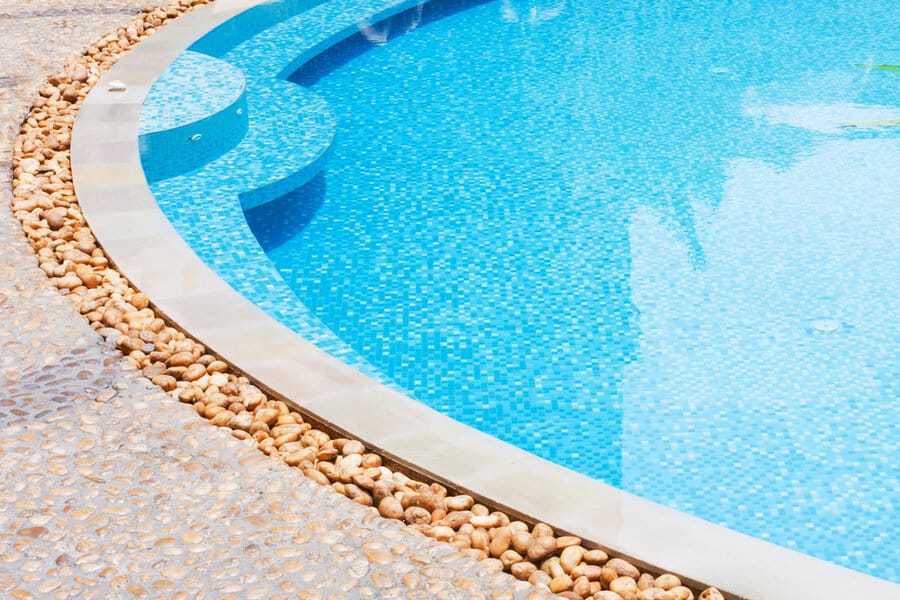 Because modern design is also minimalist, go for a simple rectangular or square pool shape. A modern concrete pool is likely to have wide, flat coping with straight edges that outline the water with linear precision.
6. Natural Stone
A rough-cut edge is a common pool coping style for inground pools surrounded by a natural stone deck. Designed to integrate into the surrounding landscape, a natural stone pool needs the beauty of irregular, rough-cut coping to complete the picture.
When opting for a rough-cut stone edge, try to make sure the stones are devoid of any sharp edges that can cut or scratch swimmers.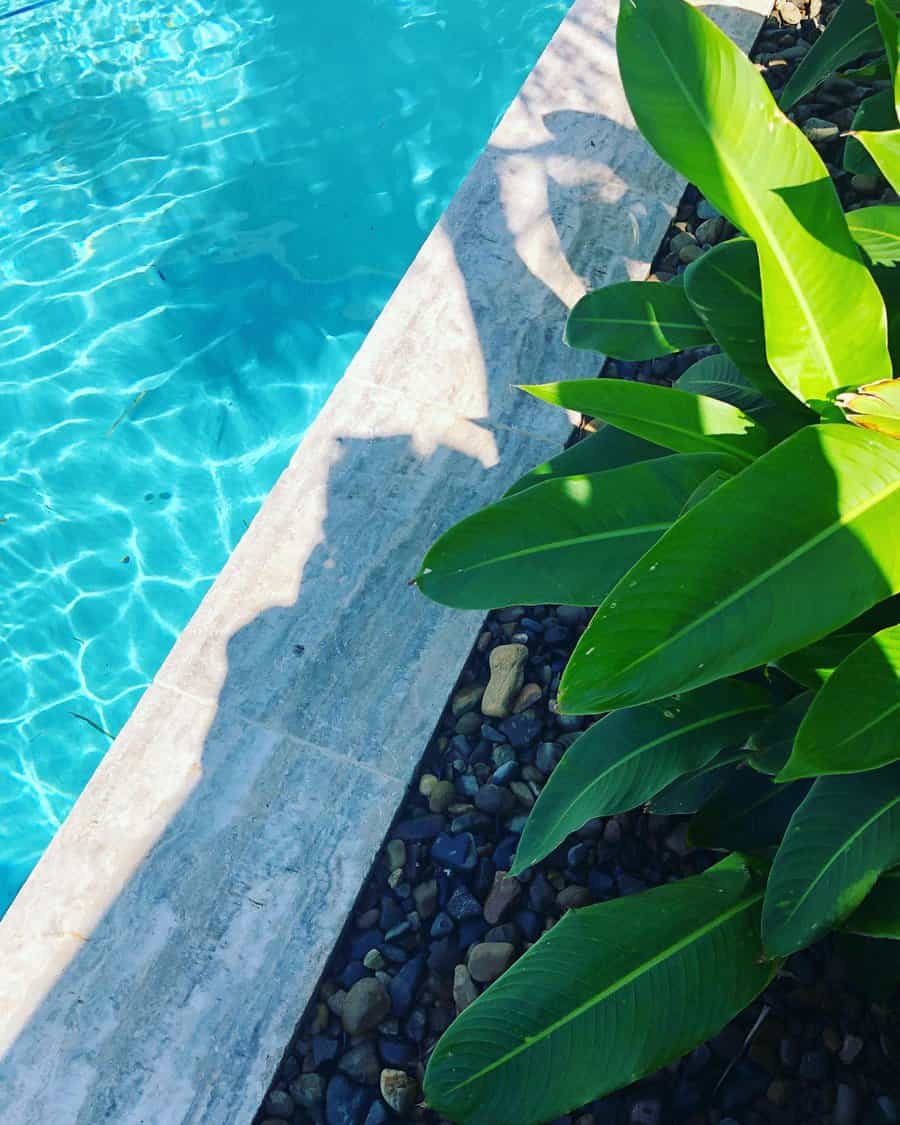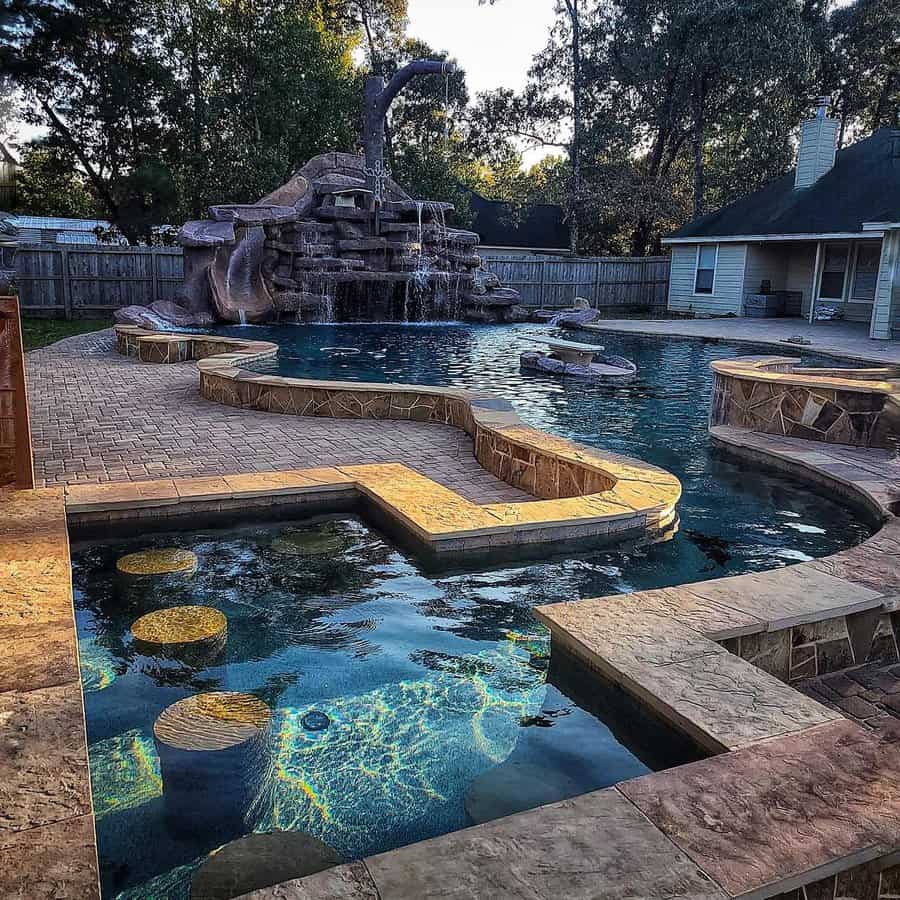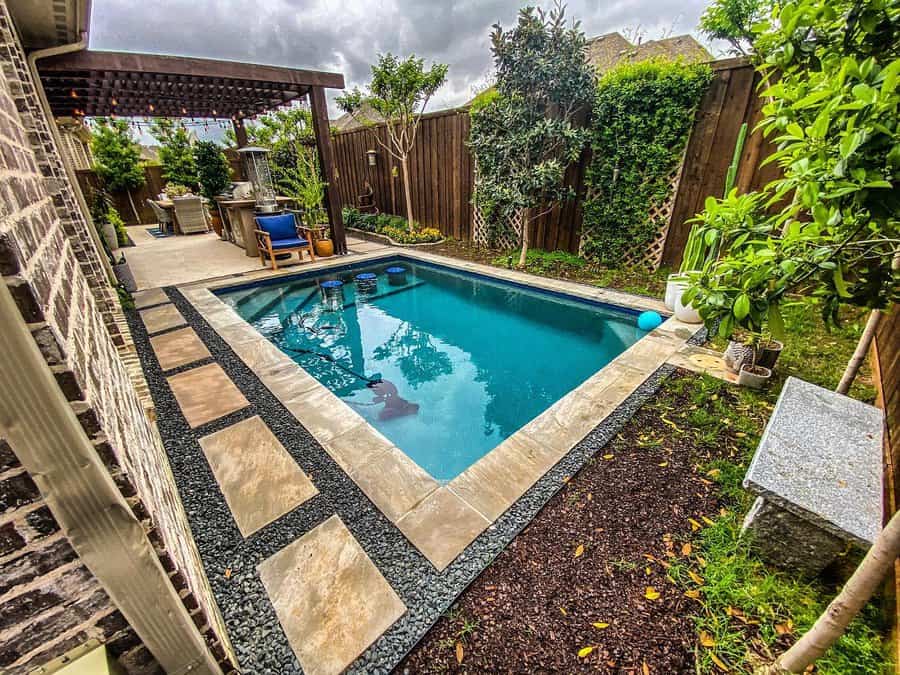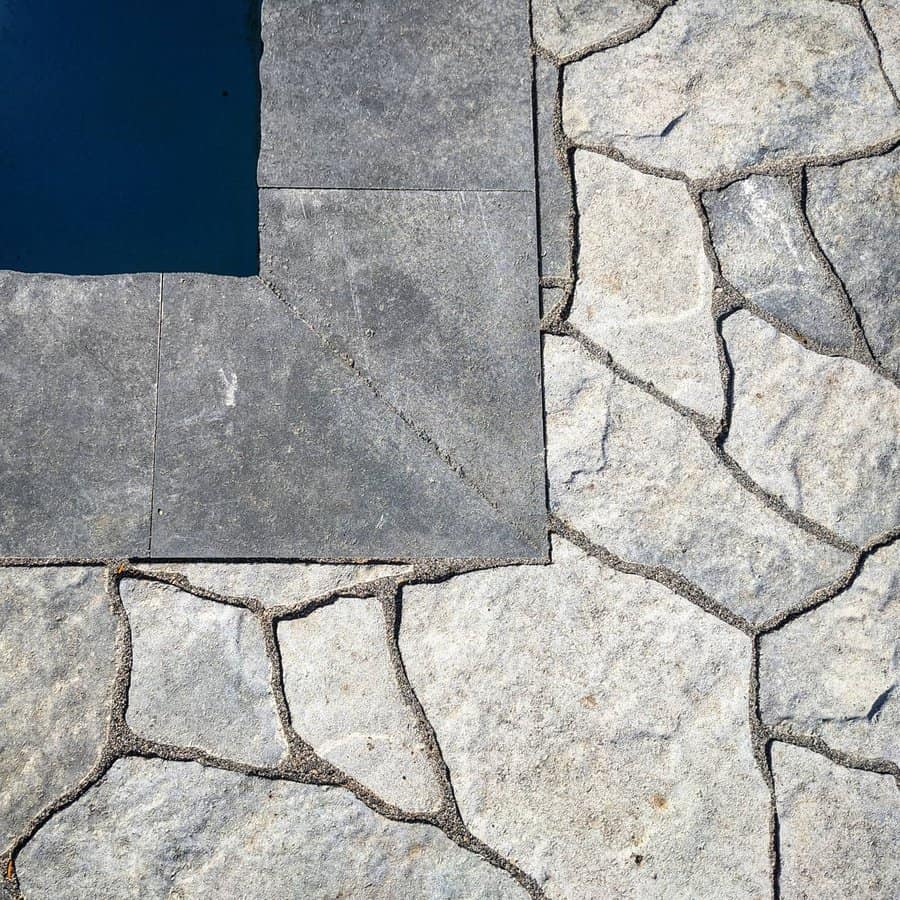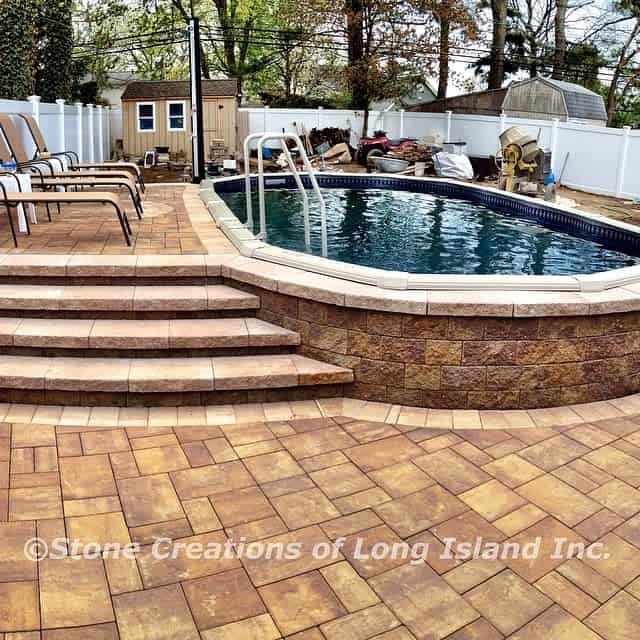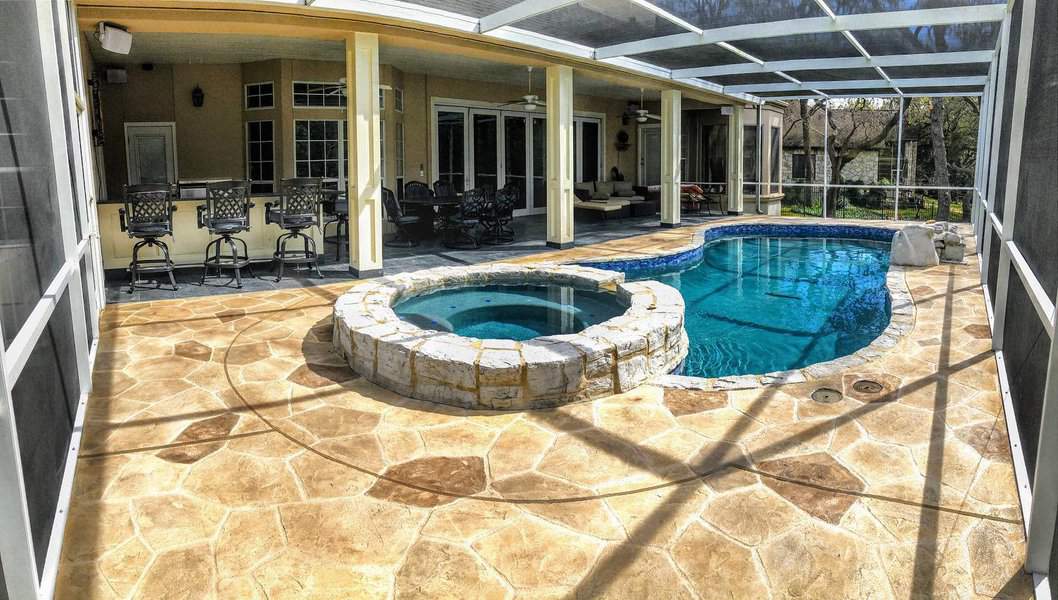 Natural stone such as granite or marble provides a more elegant, modern pool appearance. Smooth, defined coping edges work well with contemporary pool design.
Not only can natural stone coping be expensive, it must be handled by professionals who can keep it a consistent thickness around the pool.
Sealed granite, limestone, and sandstone are just some of the natural materials that make excellent pool coping and deck surfaces.
7. Poured-In Concrete
Poured-in concrete coping is as it sounds—poured on-site by your pool builder. It's a relatively affordable option that is durable and slip-resistant.
There are different edge designs to choose from and you can tint the concrete to match or contrast with a concrete deck. Poured concrete coping also requires application of a weatherproof sealant.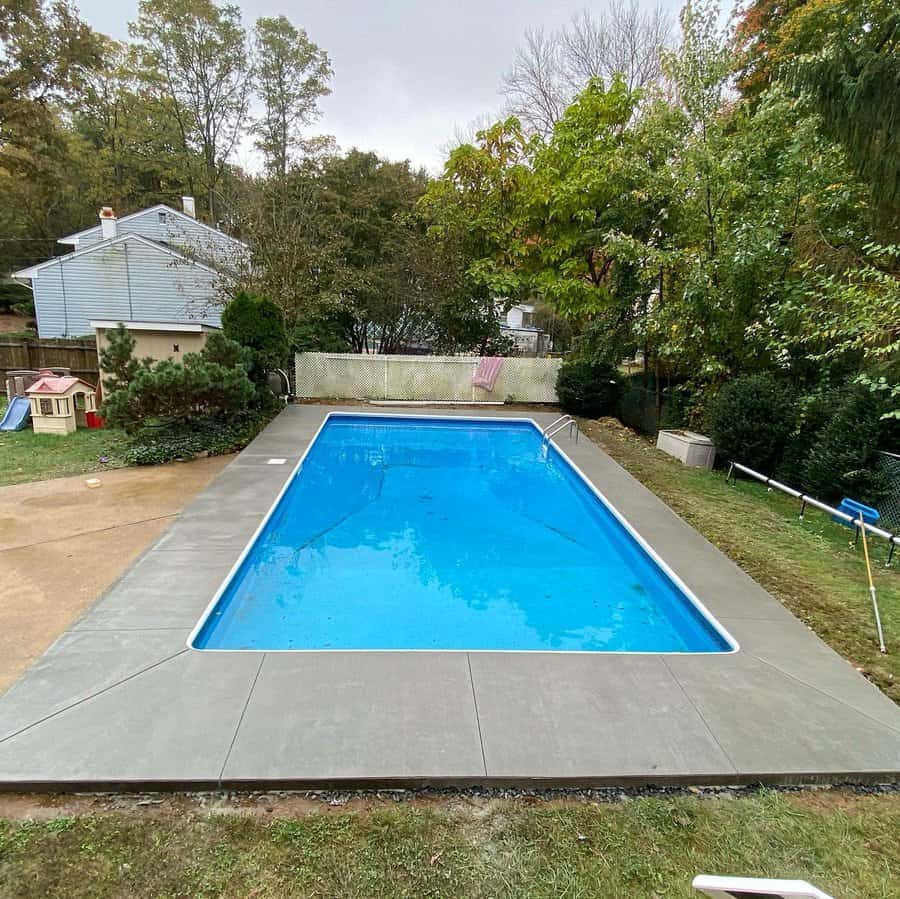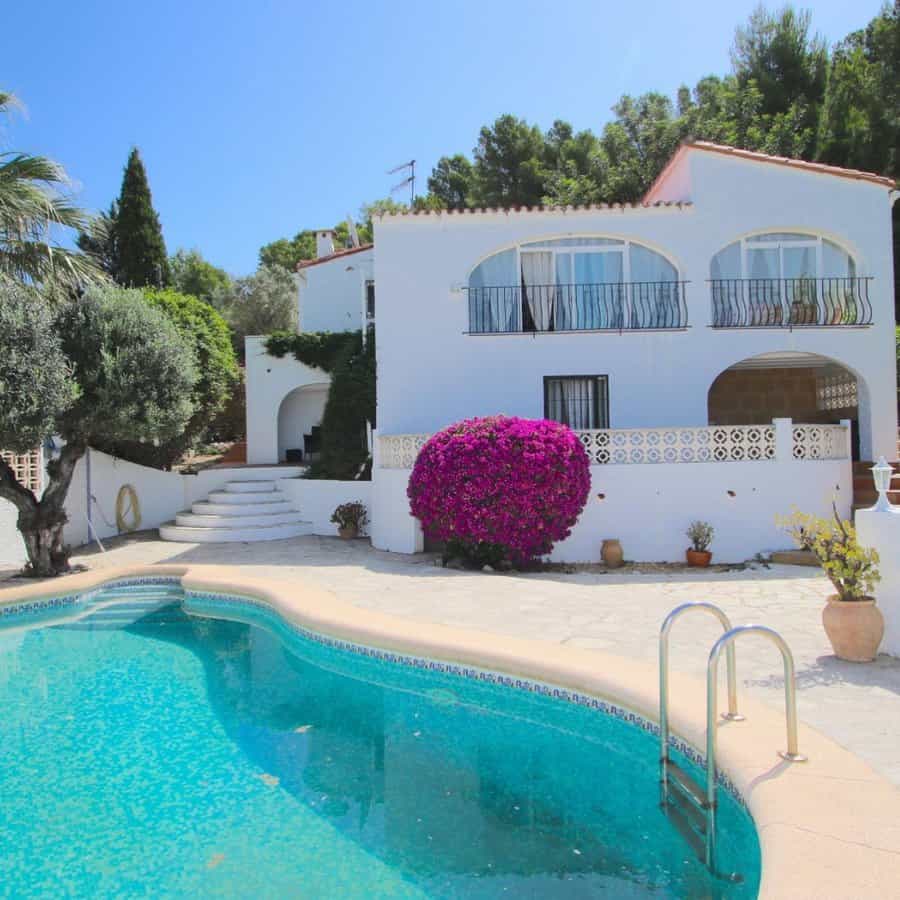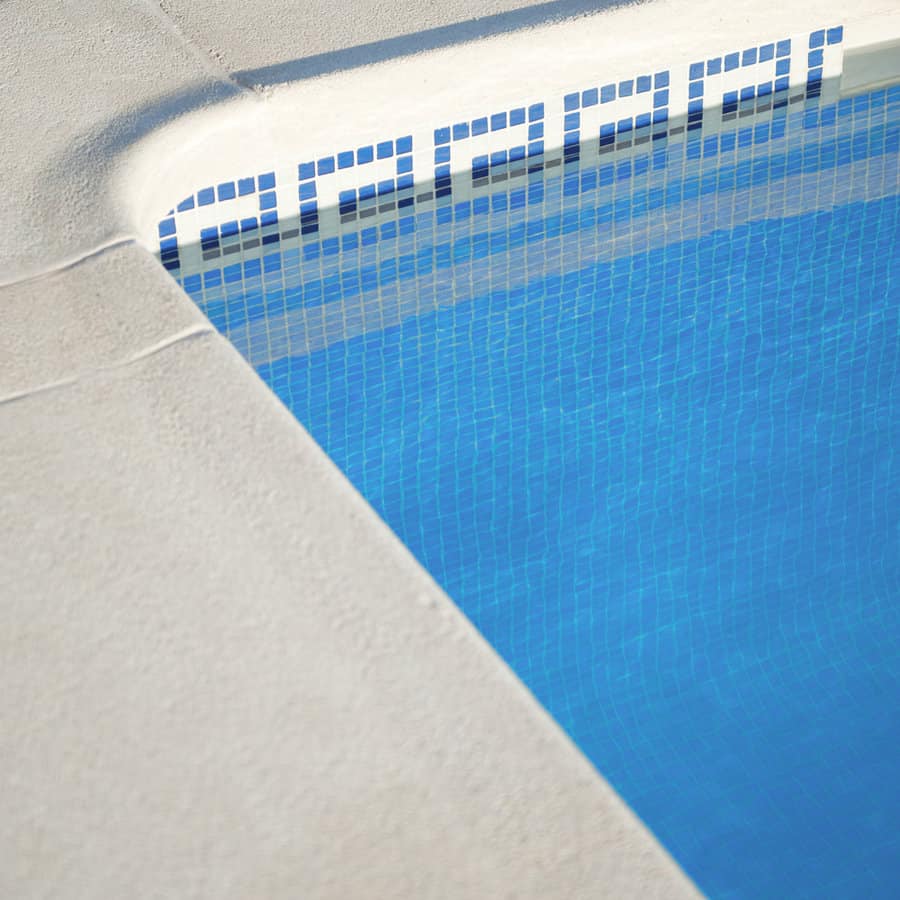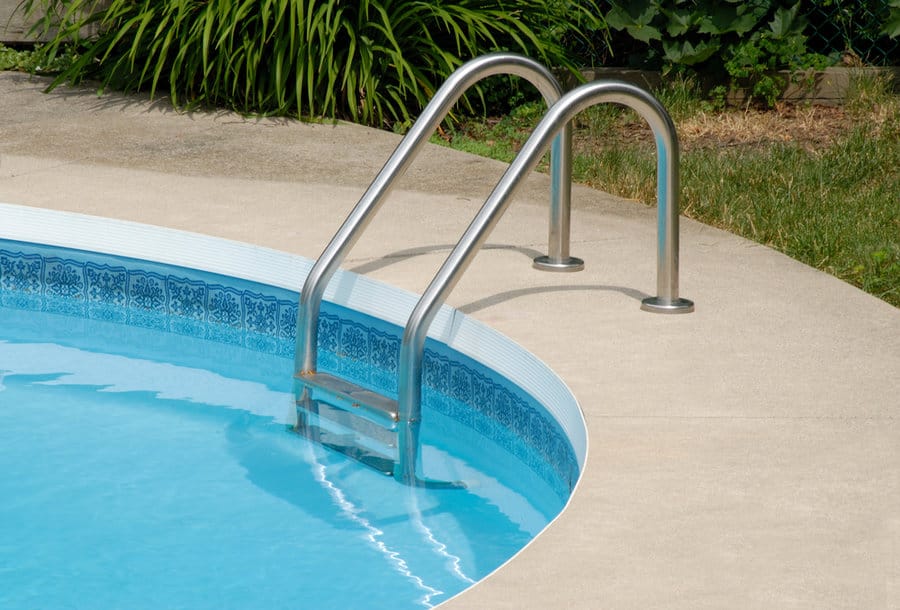 Cantilever pool coping is made from poured concrete. Styrofoam forms are attached to the pool's lip before the concrete is poured.
These forms mold the shape of the finished edge and are removed after the concrete dries and hardens. A cantilever edge may be outlined in tile or stone as a decorative accent.
8. Precast Concrete
Precast concrete coping is sold in pre-fabricated blocks. It's a popular form of coping because it's perhaps the most affordable. You may even be able to install these blocks yourself and avoid the high cost of paying someone else to do it.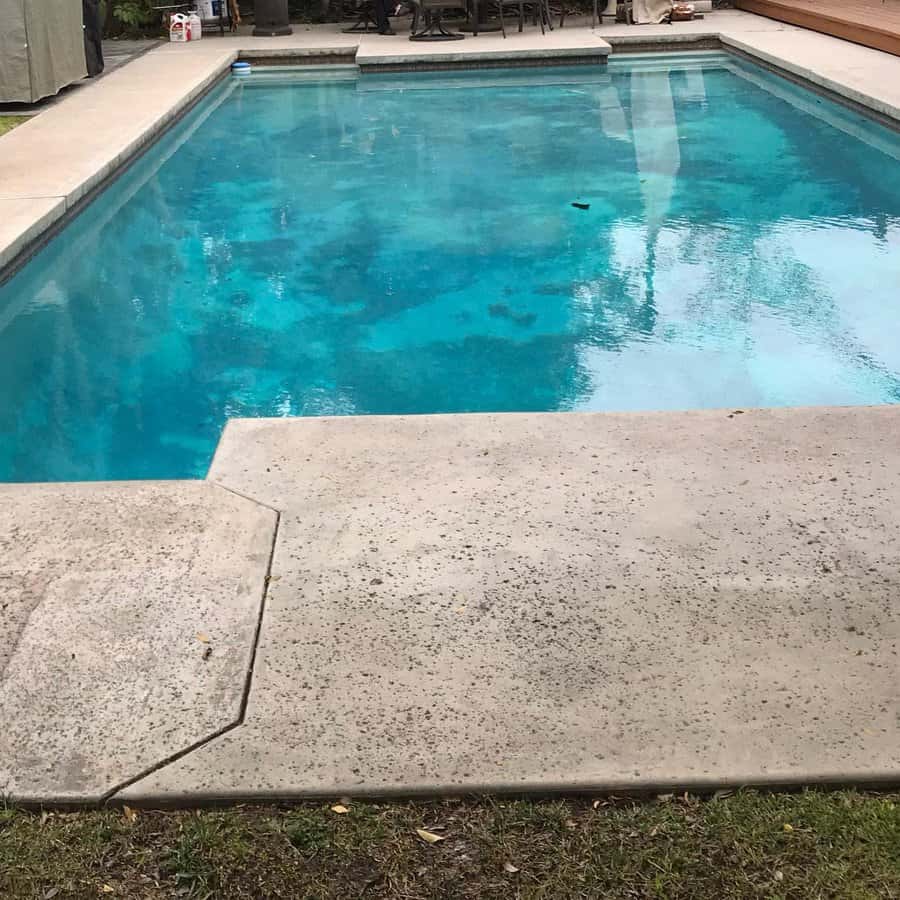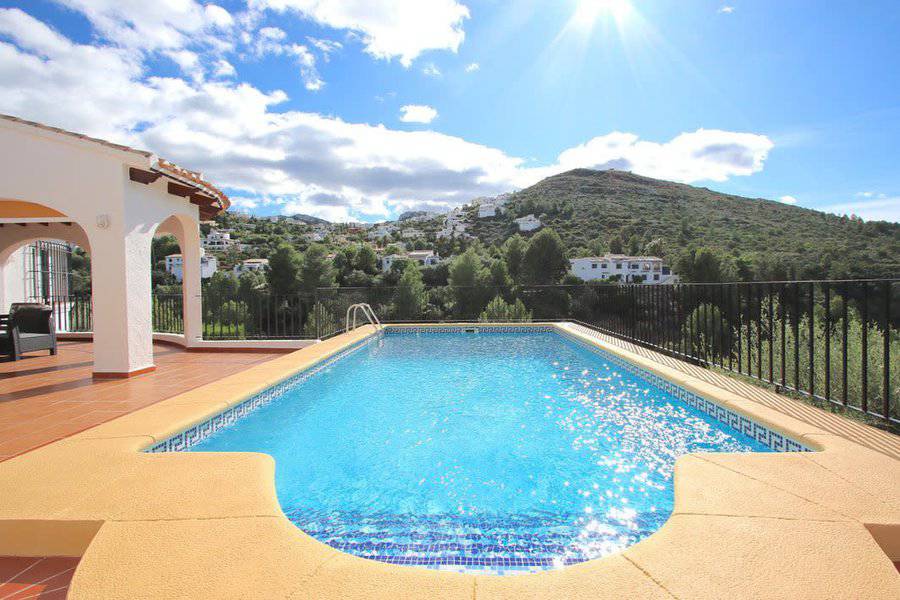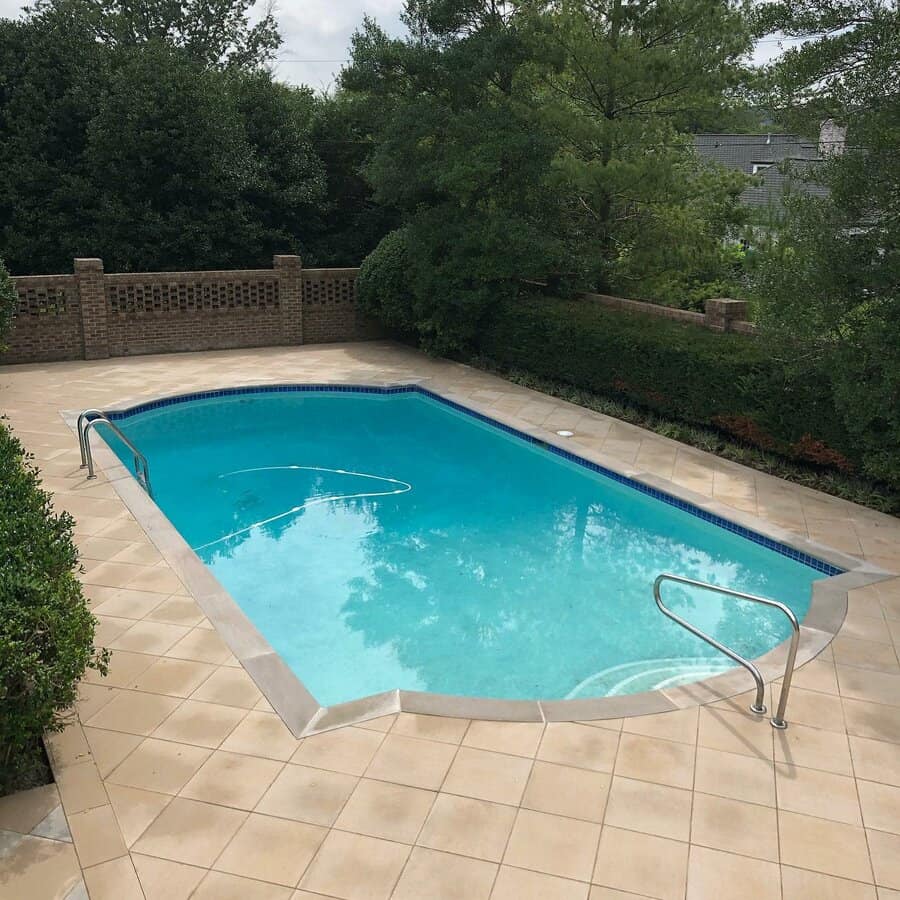 As with poured concrete, it's important to seal pre-fabricated concrete coping before using your pool. Although it takes more time, sealed concrete saves you money over time.
9. Square-Edge
Another type of cantilever coping, a square-edge is exactly what it sounds like. It has a straight edge, which is preferred with certain types of pool design.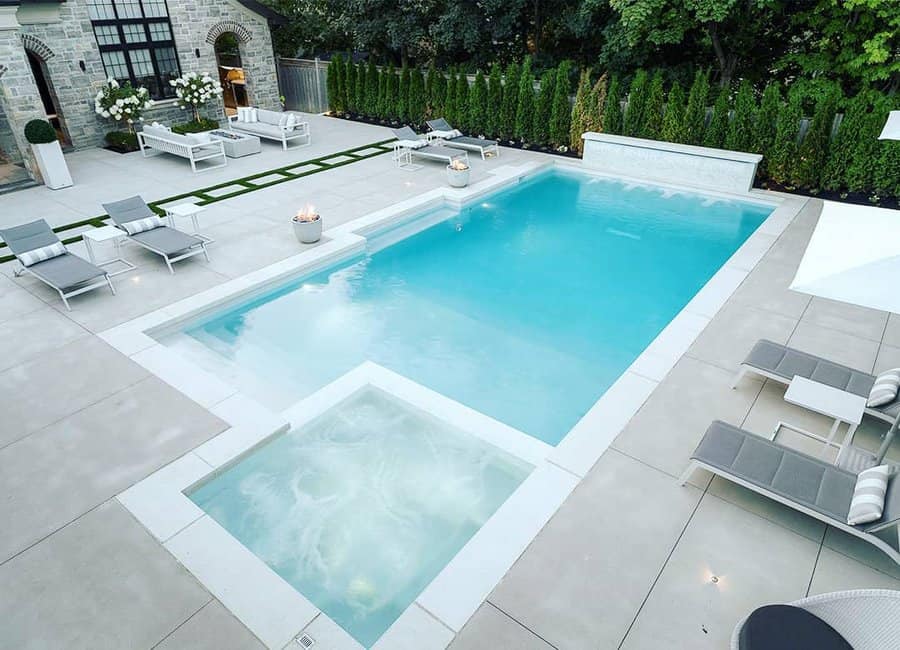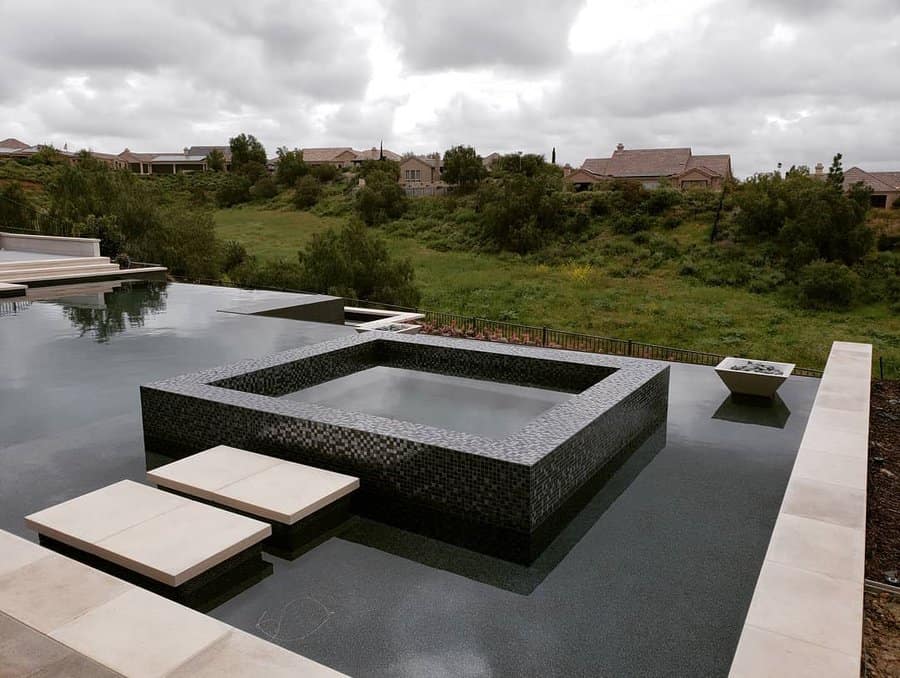 While many people prefer the soft curves of a bullnose edge, a square edge can also be comfortable to the touch. It provides a clean, linear finish that makes a modern pool look refined.
10. Tiles
Decorative tile allows for some of the most creative deck and coping designs. With hundreds of colors and types to choose from, you can create a one-of-a-kind pool deck.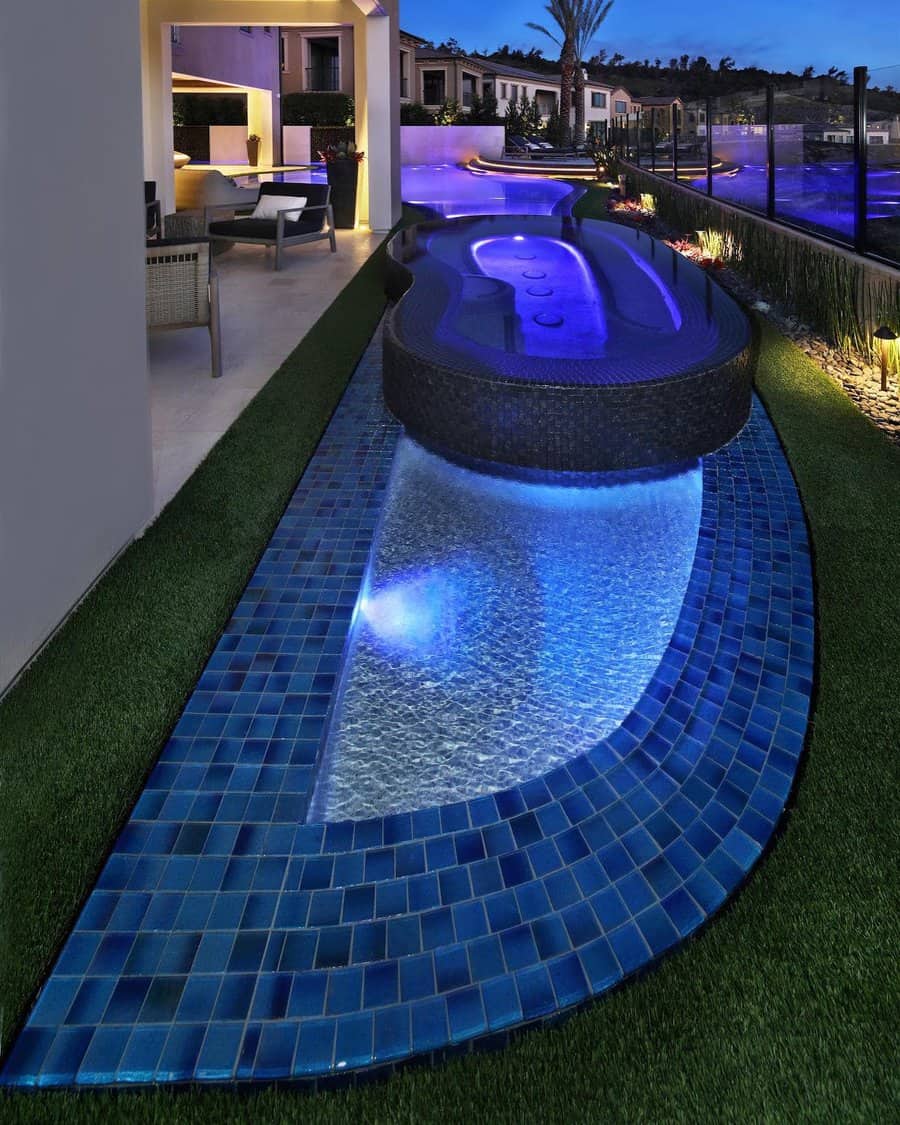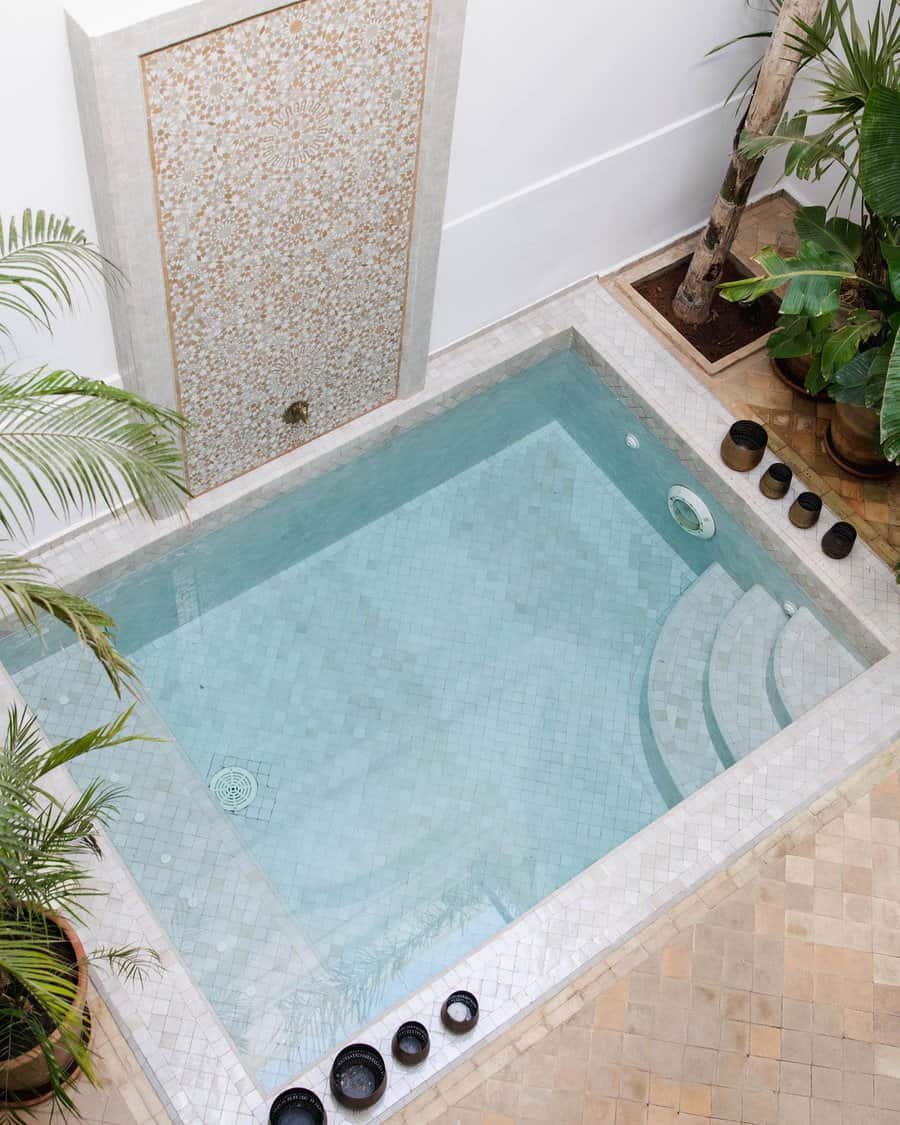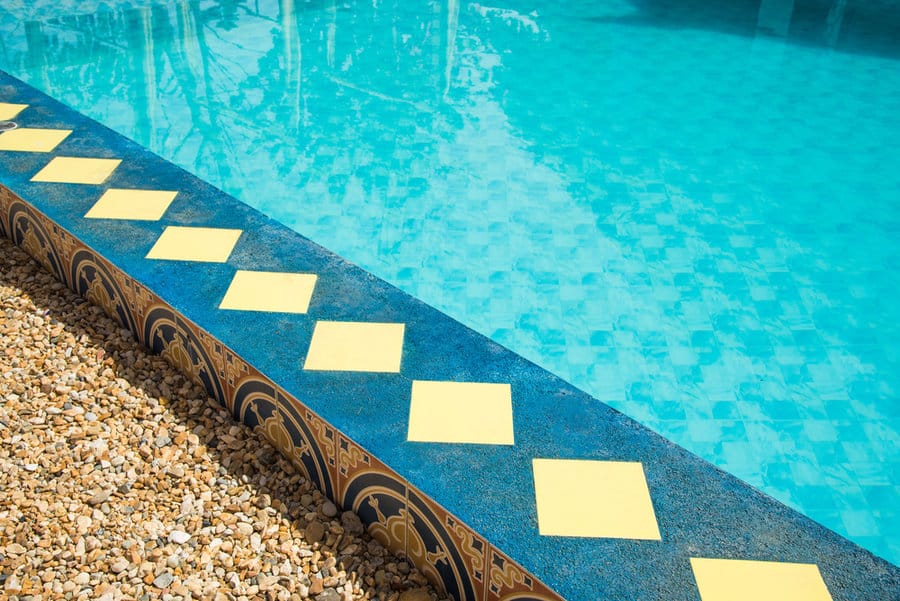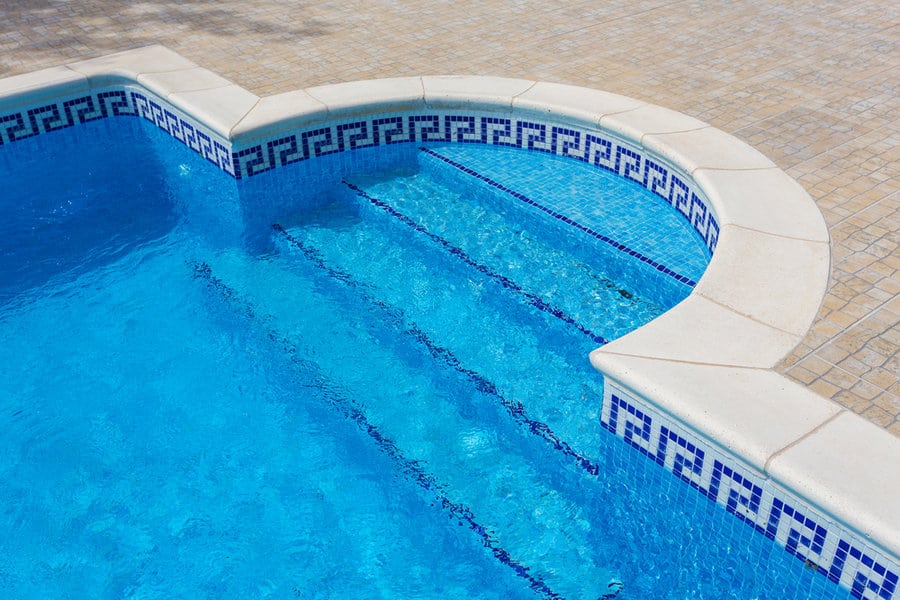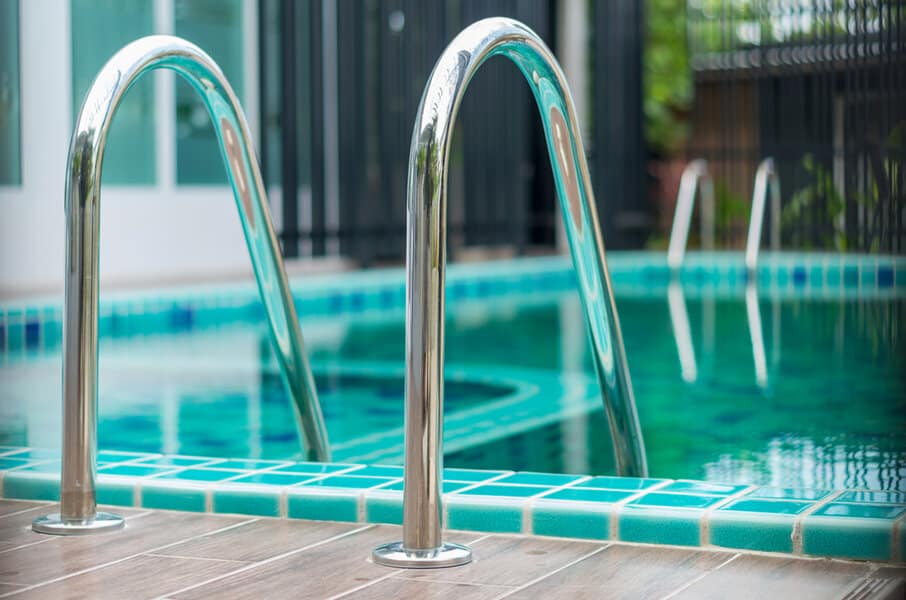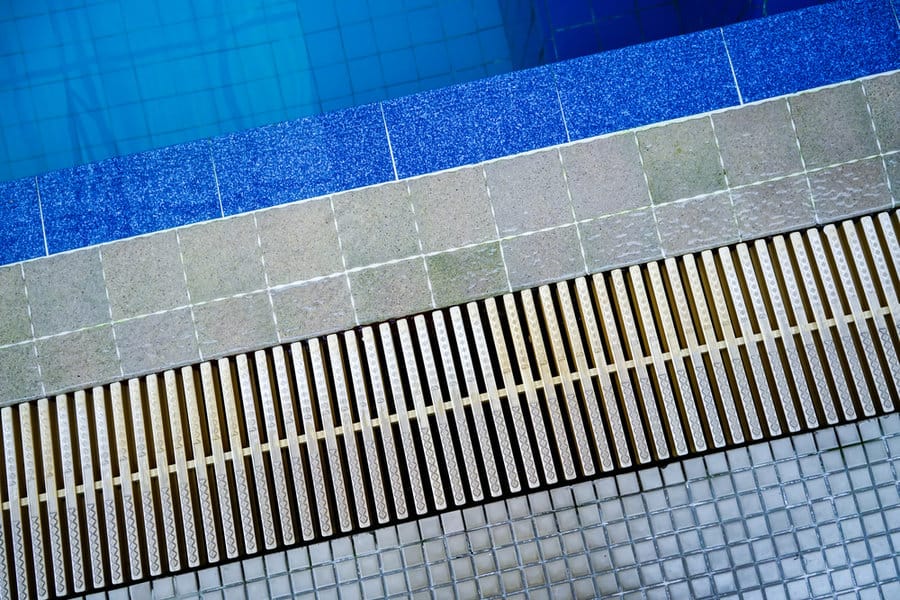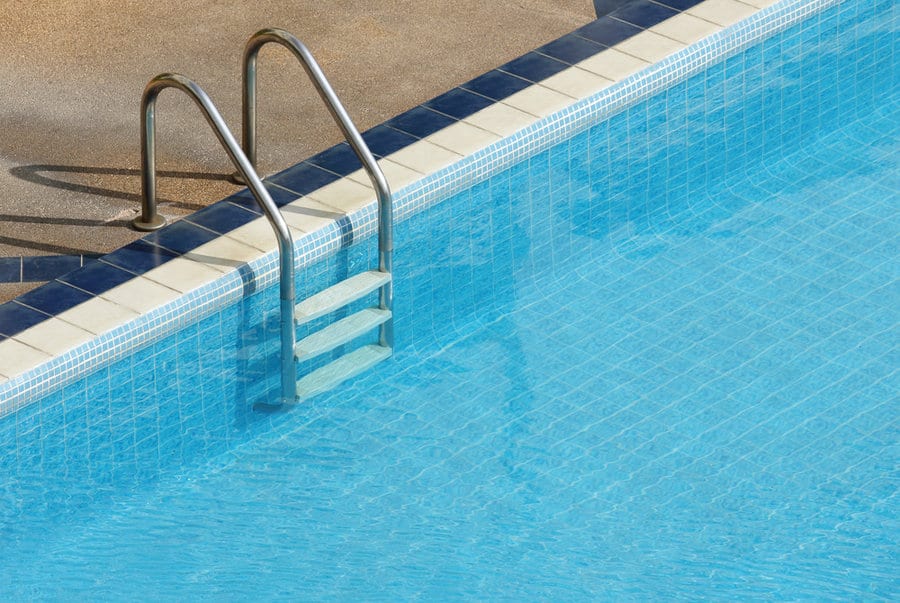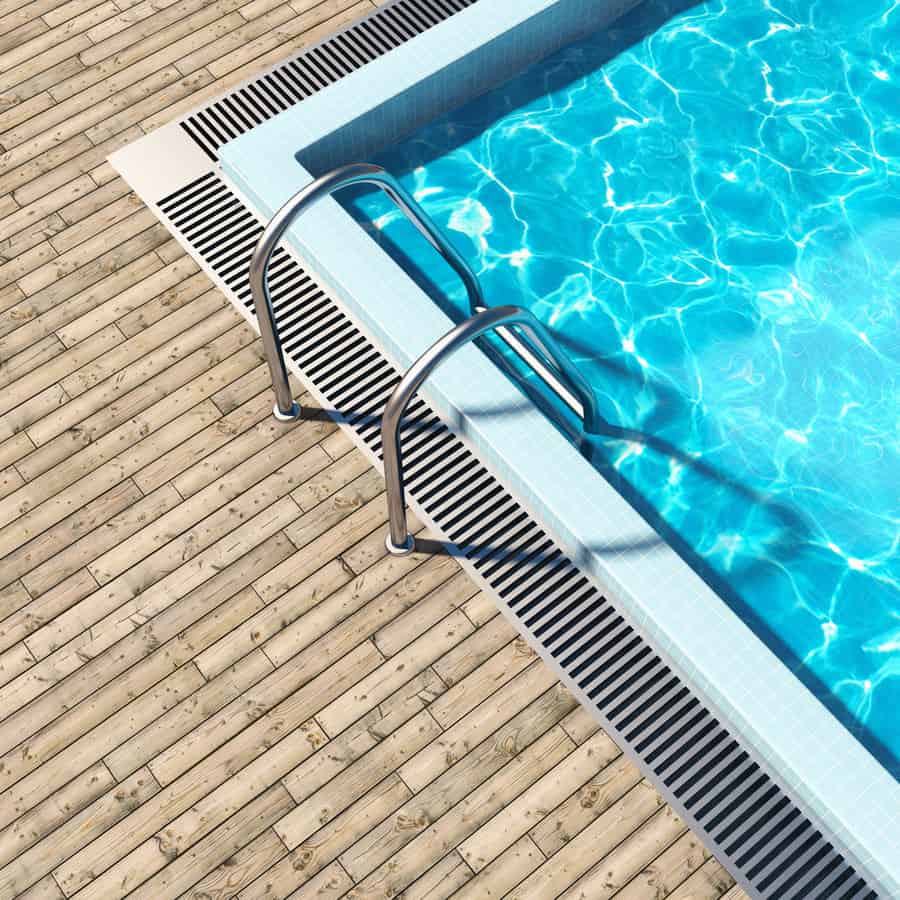 Hire a mosaic artist to add a custom mural to your pool wall and the surrounding area. You might prefer to use a type of tile that reflects your heritage, such as Italian or Moroccan painted tiles.
11. Travertine
Travertine is a natural stone material formed when springs create limestone deposits. The dissolved minerals form layers of calcite and aragonite that become travertine.
It comes in a wide range of natural colors, including ivory, cream, gold, silver, and multi-colored. If you're considering travertine coping, compare the differences between cross cut and vein cut slabs as well as the different patterns inherent to the stone.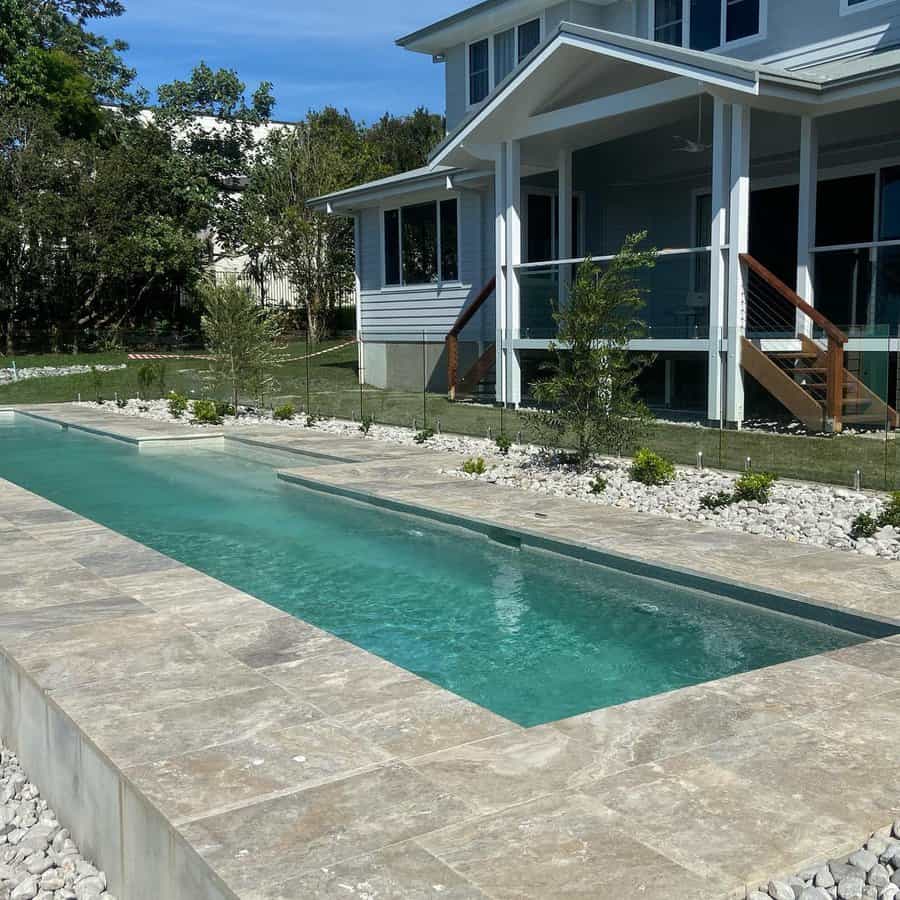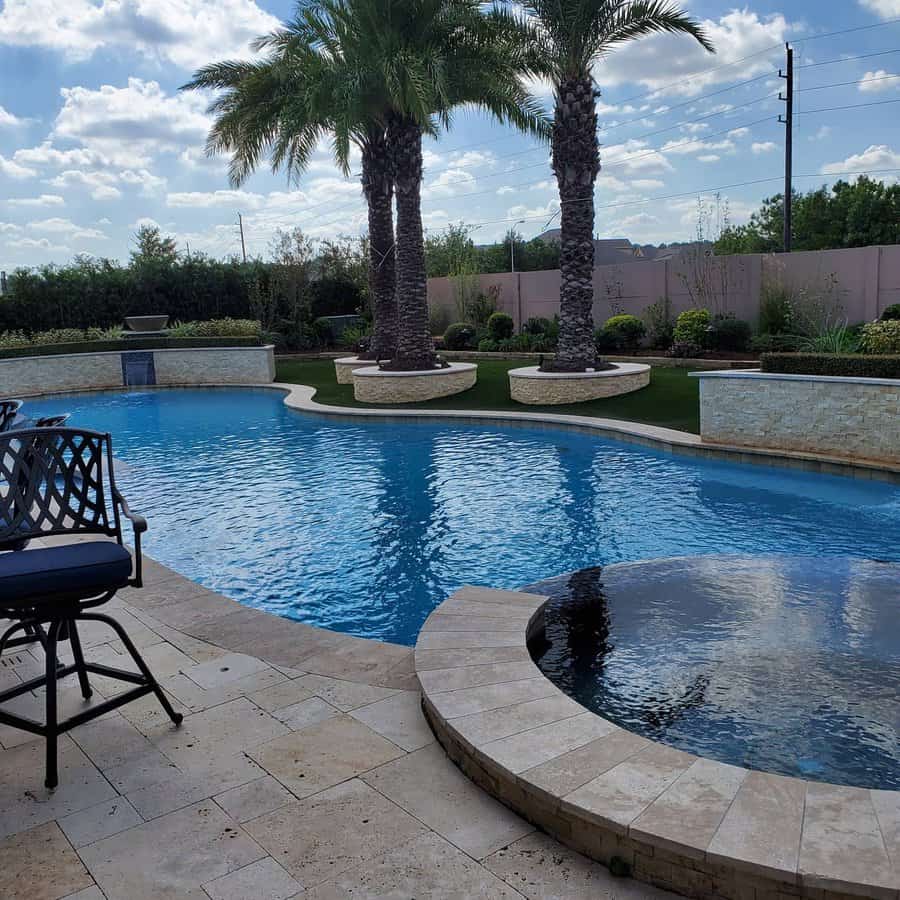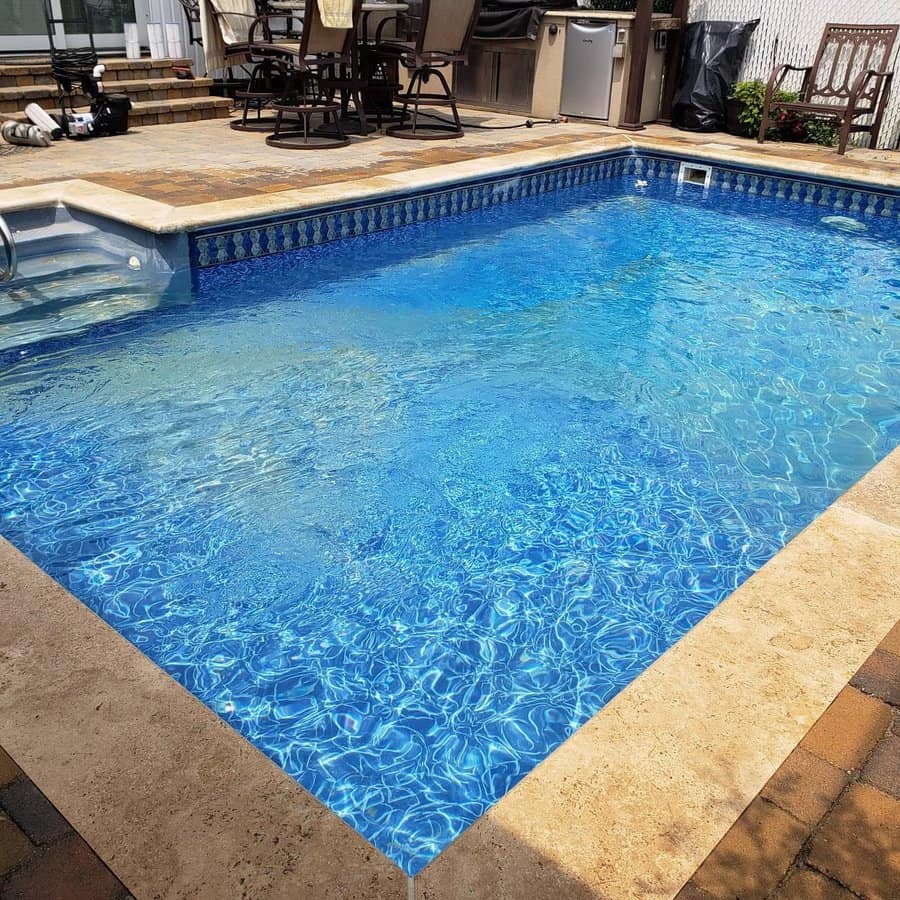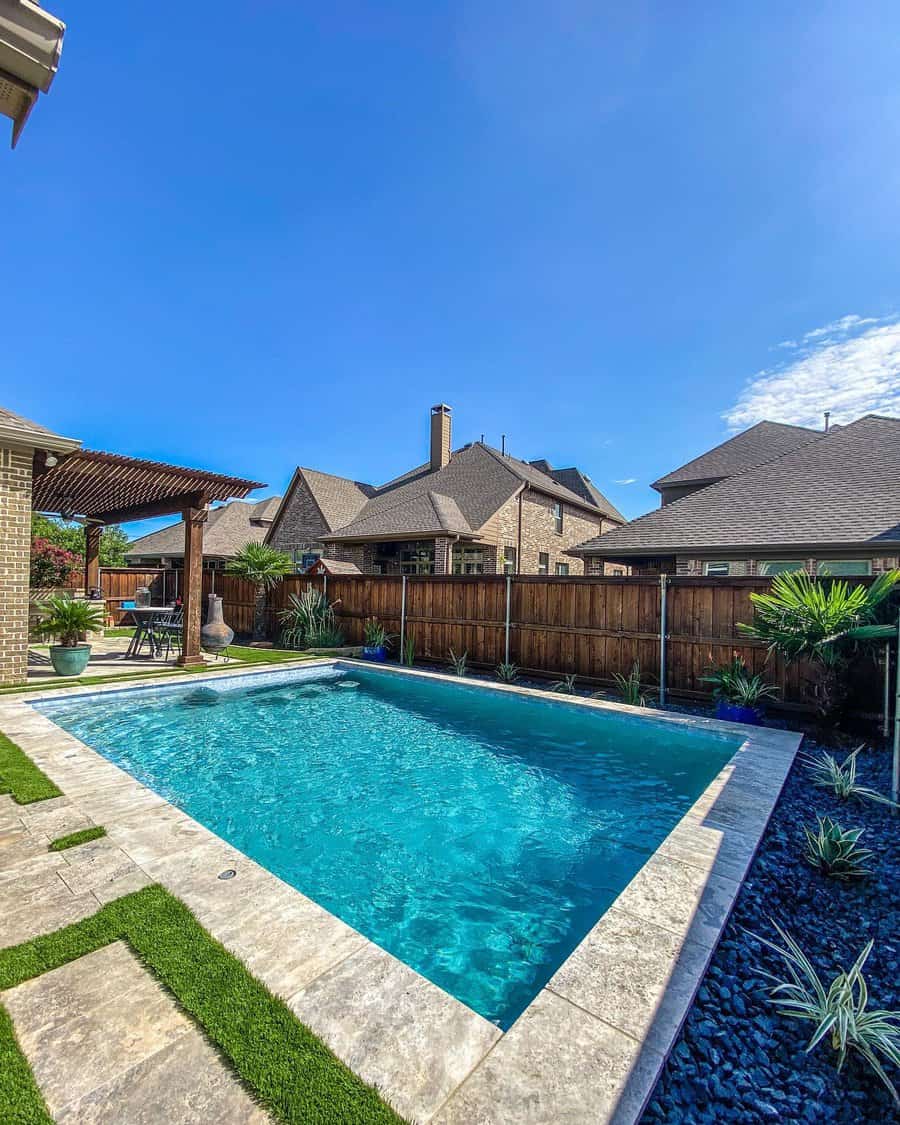 Travertine pool tile can be expensive, but it is a beautiful and practical material for pool coping and decks, especially if you live in a hot climate. Even in strong sunlight, it remains cool to the touch. Travertine must be properly sealed because it is a very porous material that absorbs water quickly.
12. White
Choosing white coping to border your pool gives it a clean, contemporary edge. Any number of materials can be used to achieve white pool coping—everything from concrete to marble.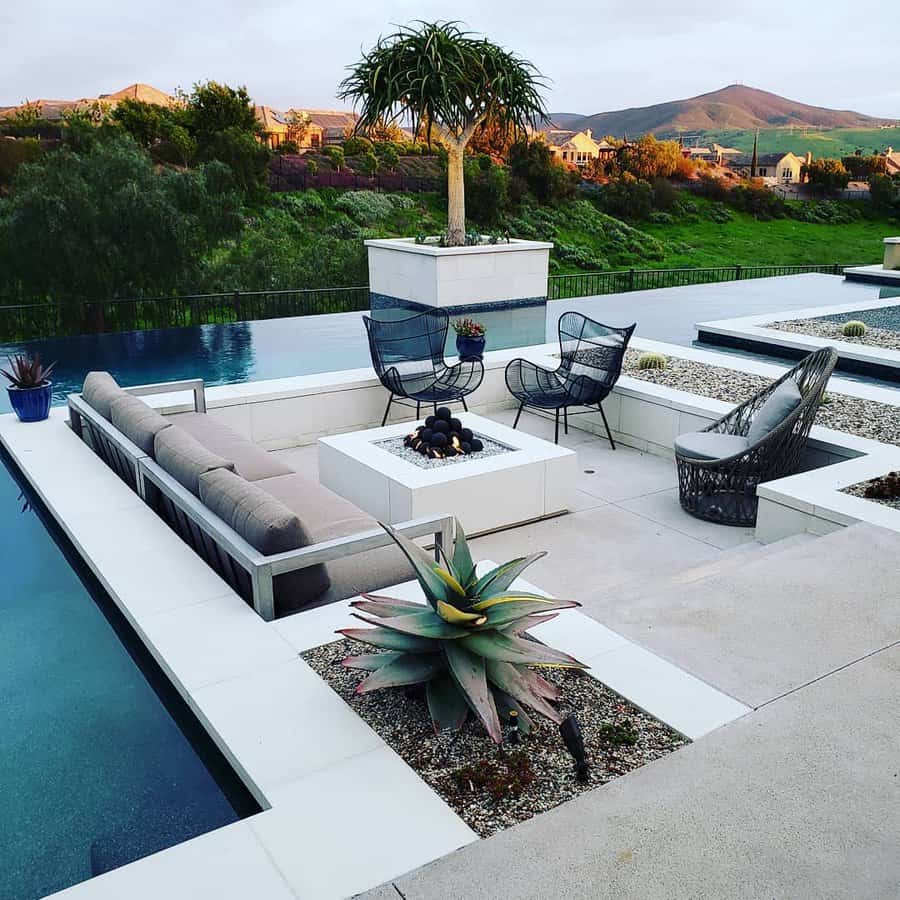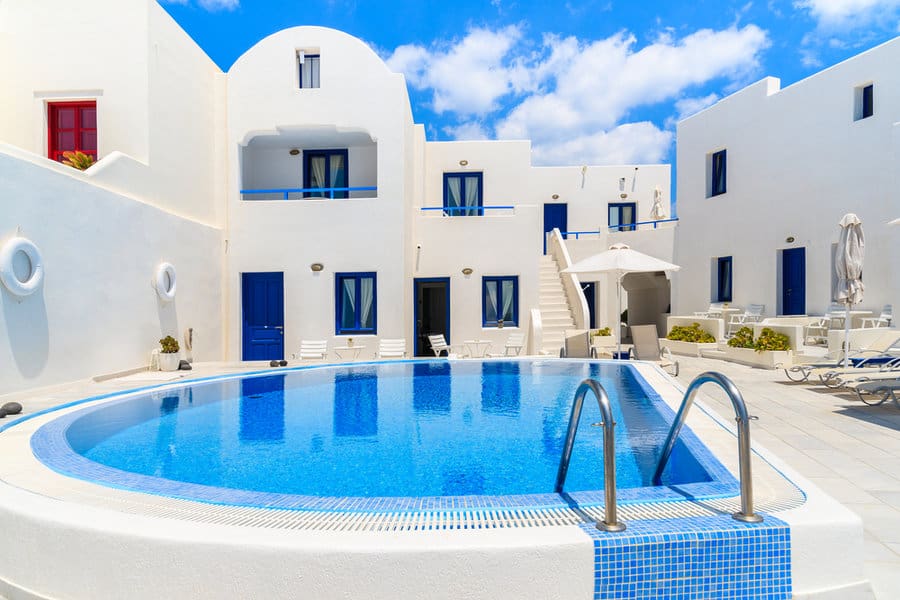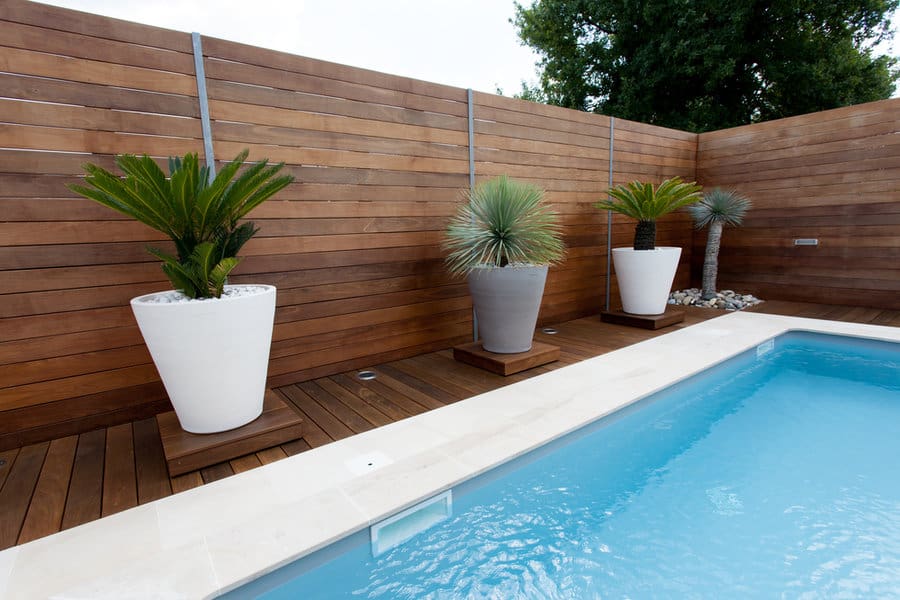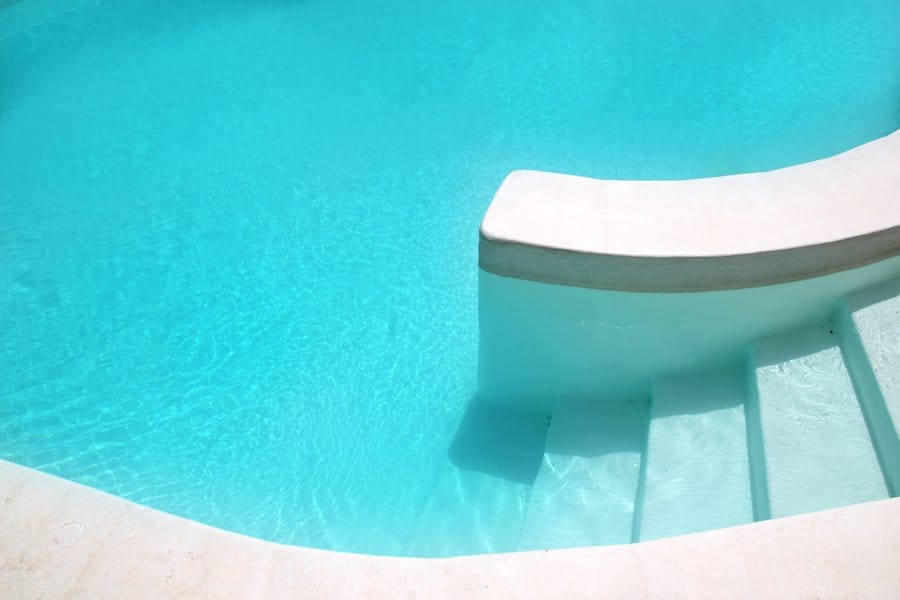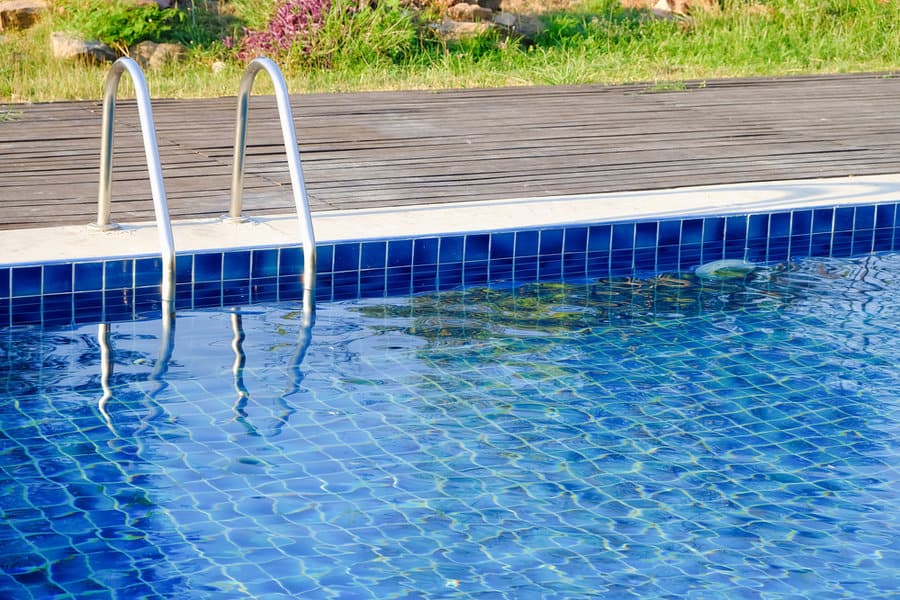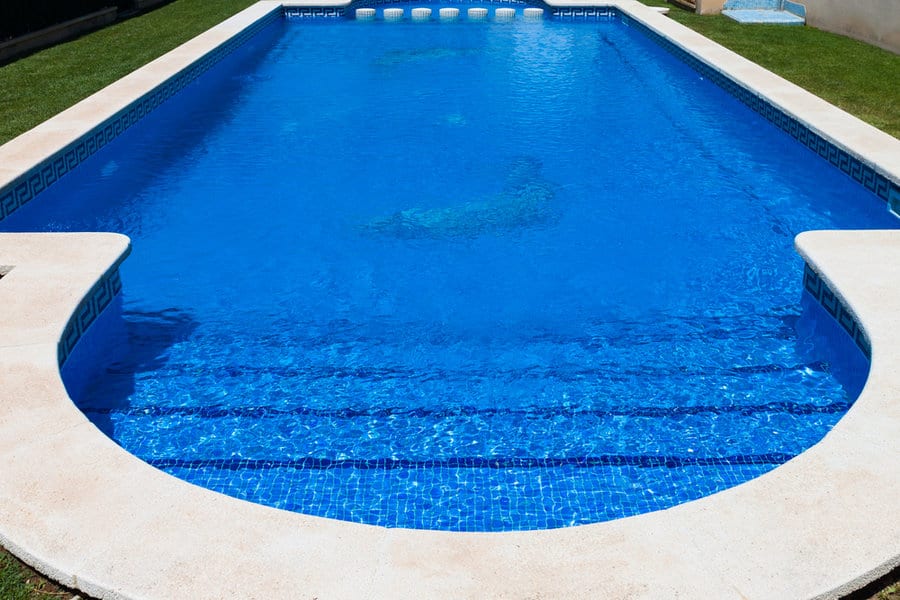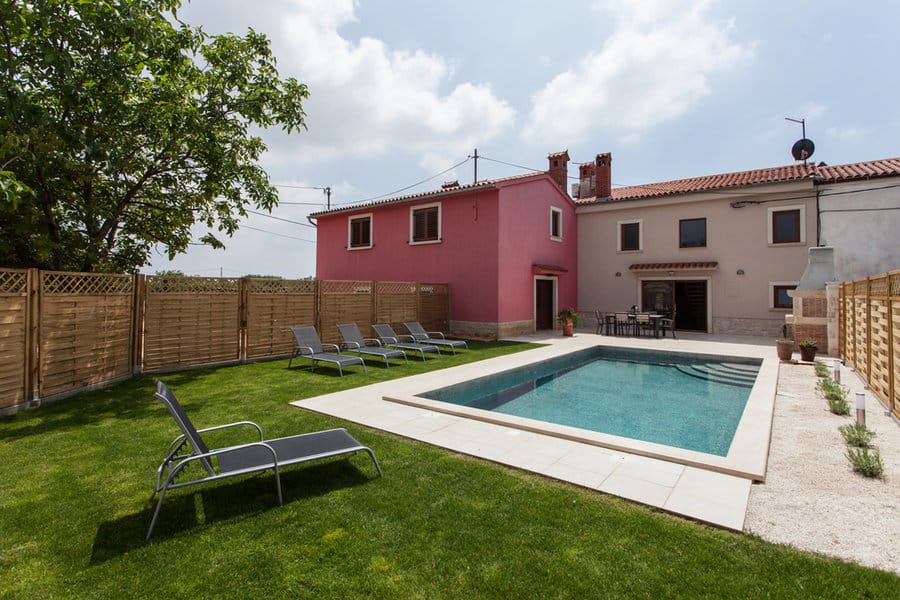 Despite its delicate-sounding name, porcelain makes a great pool paving material. Porcelain paver products have a strong impact strength and are a surprisingly durable way to add white and other colors to your pool design.
13. Wood
Wood is rarely used for pool coping because it requires a lot of maintenance. However, wood coping paired with a wood deck adds a wonderfully warm texture to your pool area.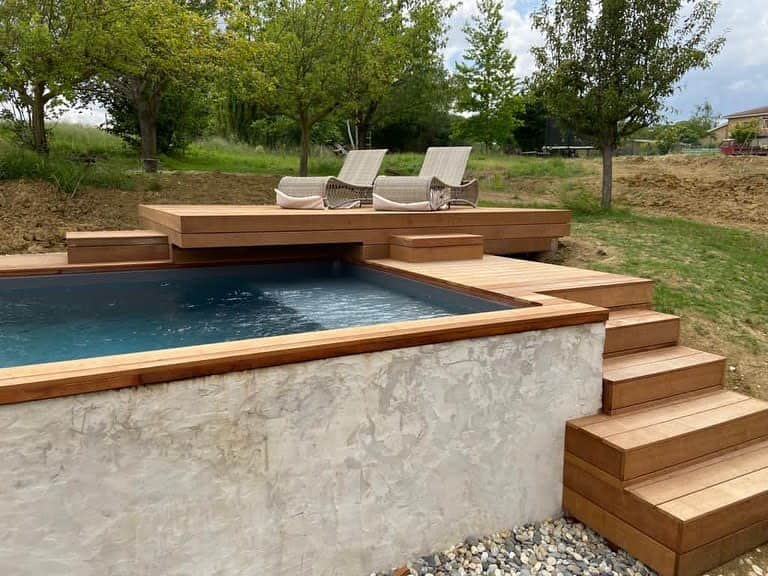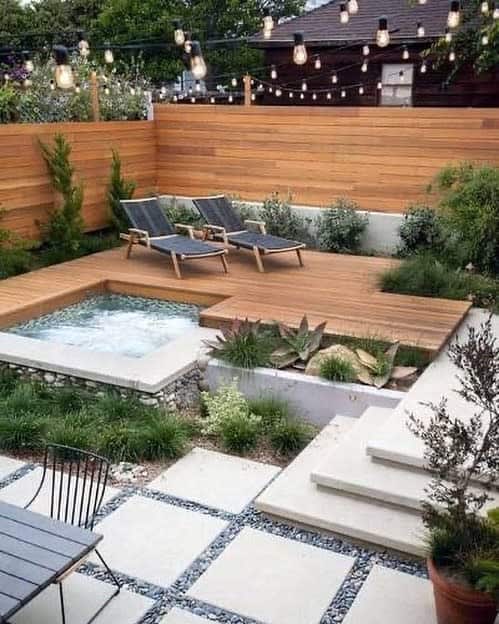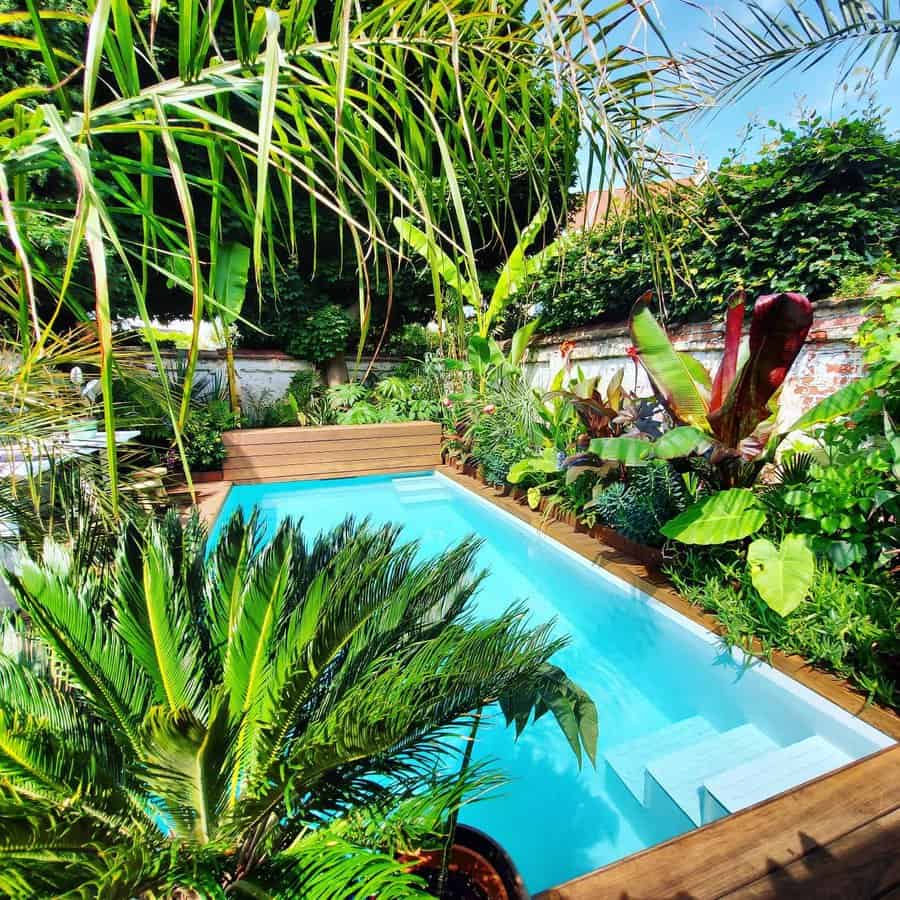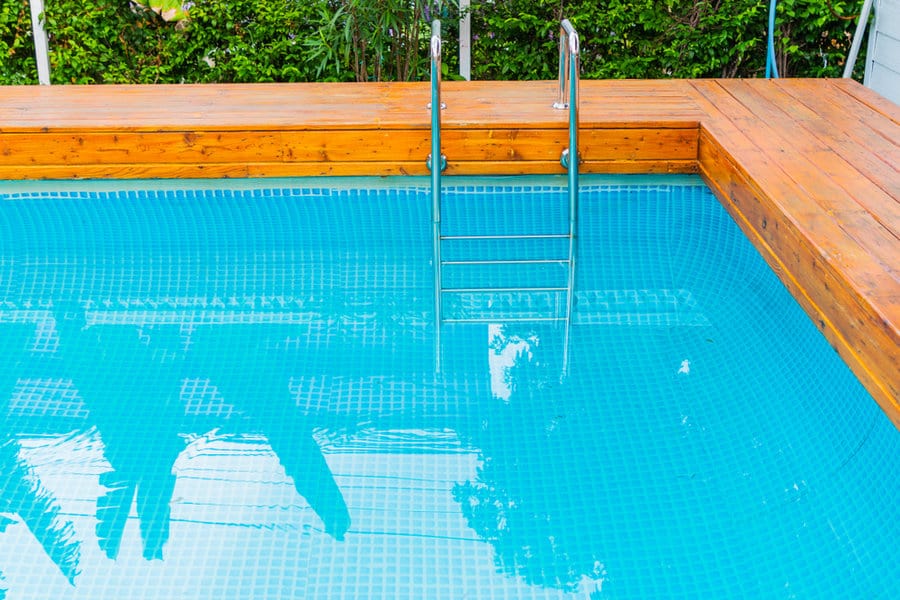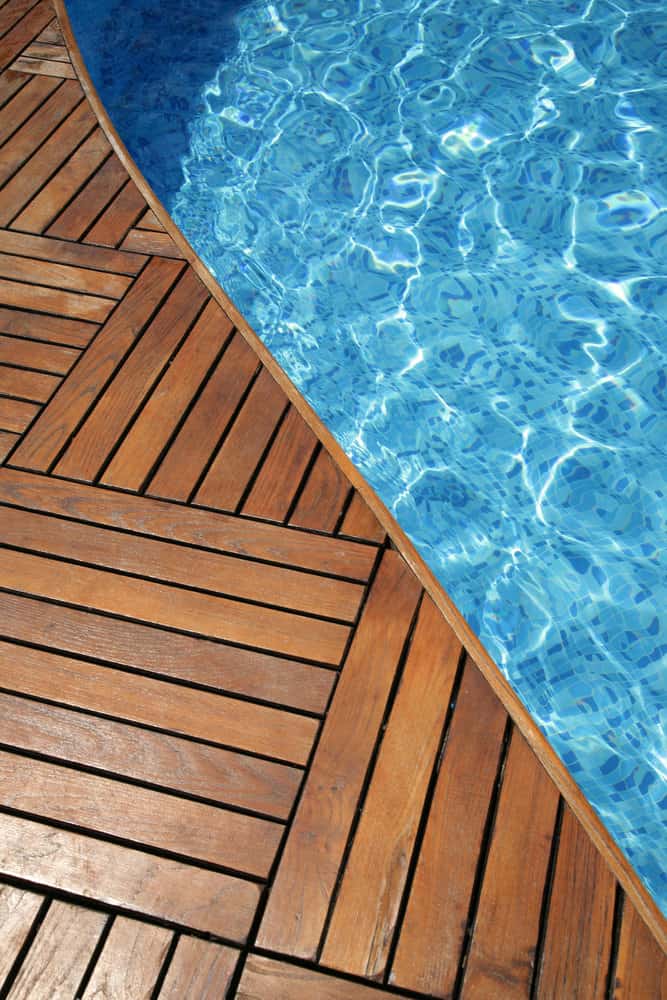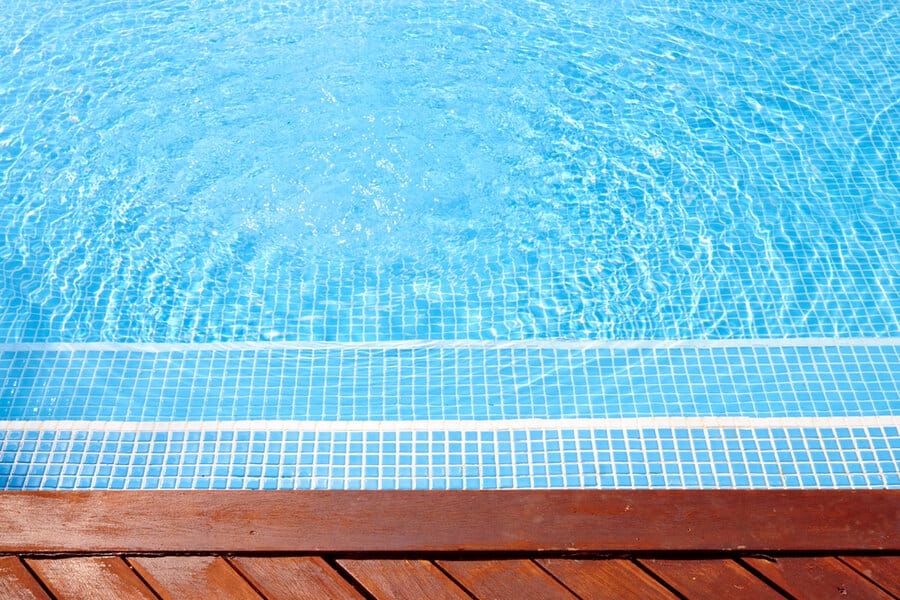 Composite wood materials, or WPC decking materials, are better for pool coping and decking because of their water resistance.
Short for "Wood Plastic Composite," this type of pool deck will not warp or lose its luster and cannot be damaged by termites or other pests.
Pool Coping FAQs
What are the most common styles of pool coping?
The five most common pool coping types are:
Bullnose coping: Has a curved, protruding edge.

Cantilever coping: May also be called "square edge" coping.

Flat-mount coping: Has a platform for edge pavers or stones on a vinyl liner pool.

Rough-cut coping: An organic, rough stone edge.

Top-mount coping: The most common rounded edge seen on a concrete pool.
What is the most affordable type of pool coping?
Concrete pool coping is much less expensive than tile, travertine, and other pool edging materials. Precast concrete can be cheaper than poured concrete and is more suitable for a DIY project. 
What's the most important consideration in choosing pool coping?
As in many areas of life, safety matters more than aesthetics. The best type of pool coping has a non-slip texture. Whether this is a natural no-slip texture—such as brick—or one that is applied, it will help keep your family and guests safe from slipping and falling.