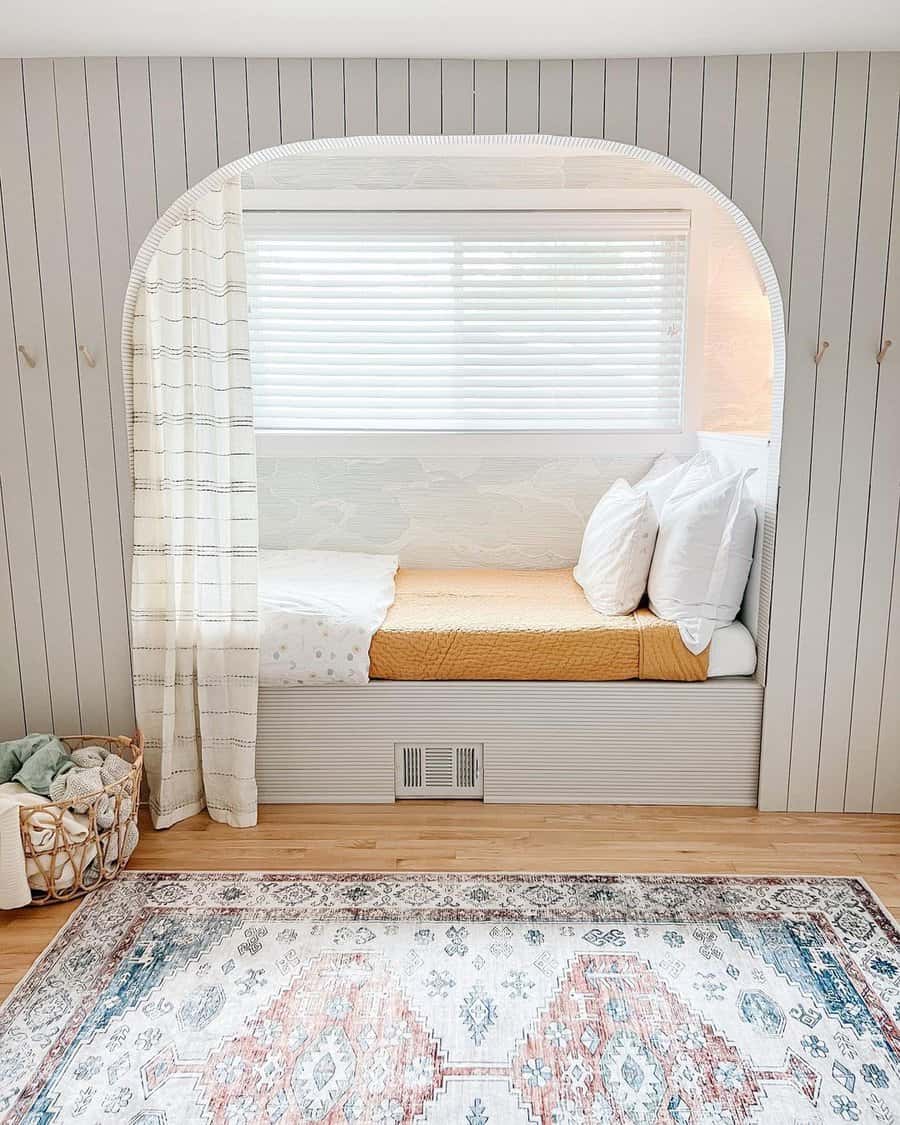 22 Best Reading Nook Design Ideas
A reading nook is a special space where you can escape from the world, dive into an enchanting novel, or simply relax with your favorite magazine.
Creating the perfect reading nook involves more than just a comfy chair and good lighting – it's about designing a space that inspires peace, comfort, and a deep love for literature.
In this article, we'll explore an array of reading nook design ideas, ranging from cozy corners to window-side retreats, to help you create the ultimate sanctuary for your reading passion.
1. Recessed Reading Nook
Utilizing the beautiful space of a bay window, a recessed reading nook becomes the perfect sanctuary for bookworms seeking comfort and solitude. Picture plush cushions nestled within the recessed area, providing a luxurious seating experience.
To enhance privacy and add a touch of charm, consider adorning the recessed nook with elegant curtains, allowing you to escape into your literary adventures undisturbed.
The combination of the intimate recessed space, the natural light streaming through the bay window, and the seclusion provided by the privacy curtains create an ambiance that invites relaxation and introspection.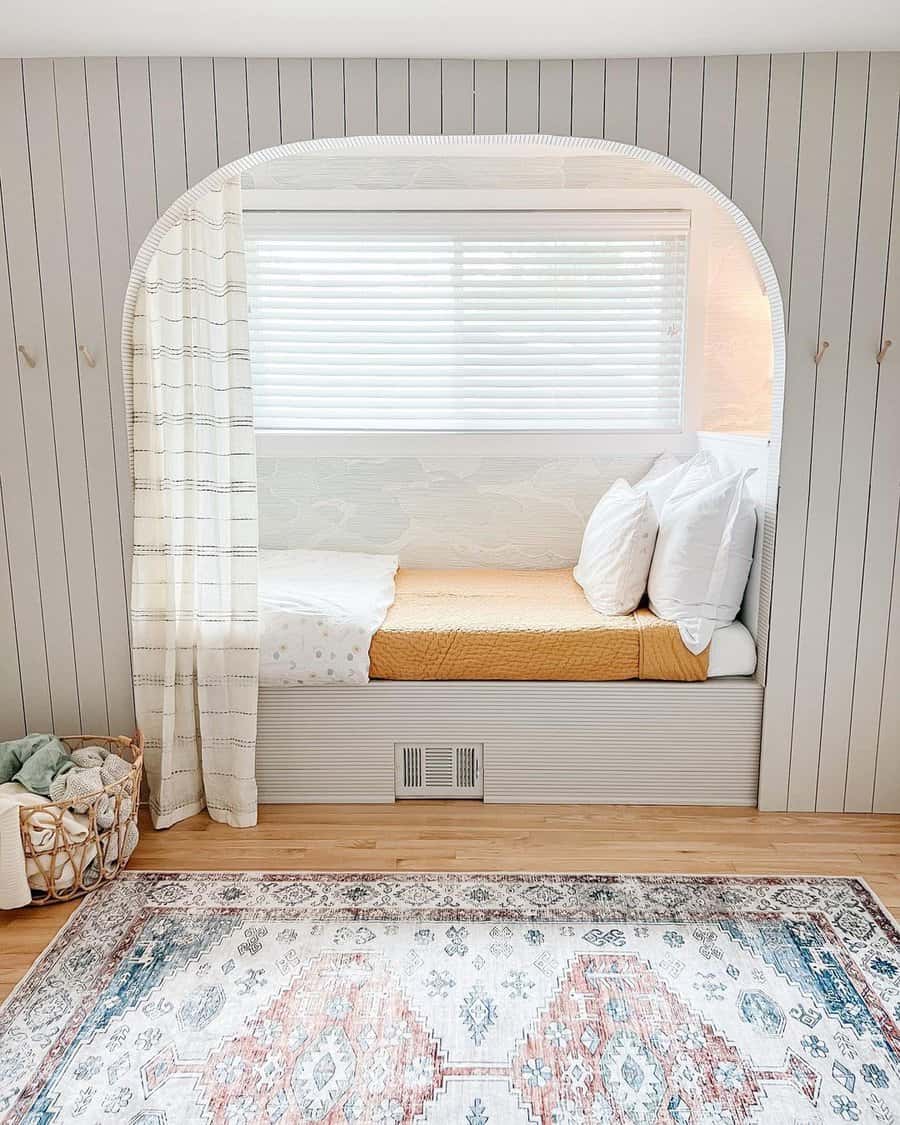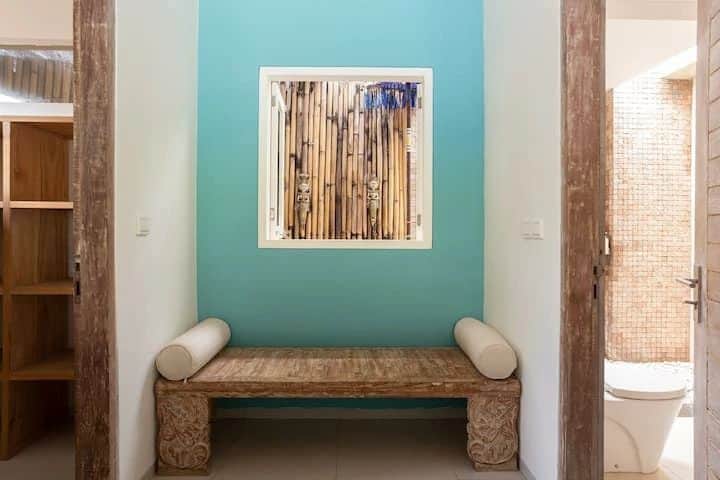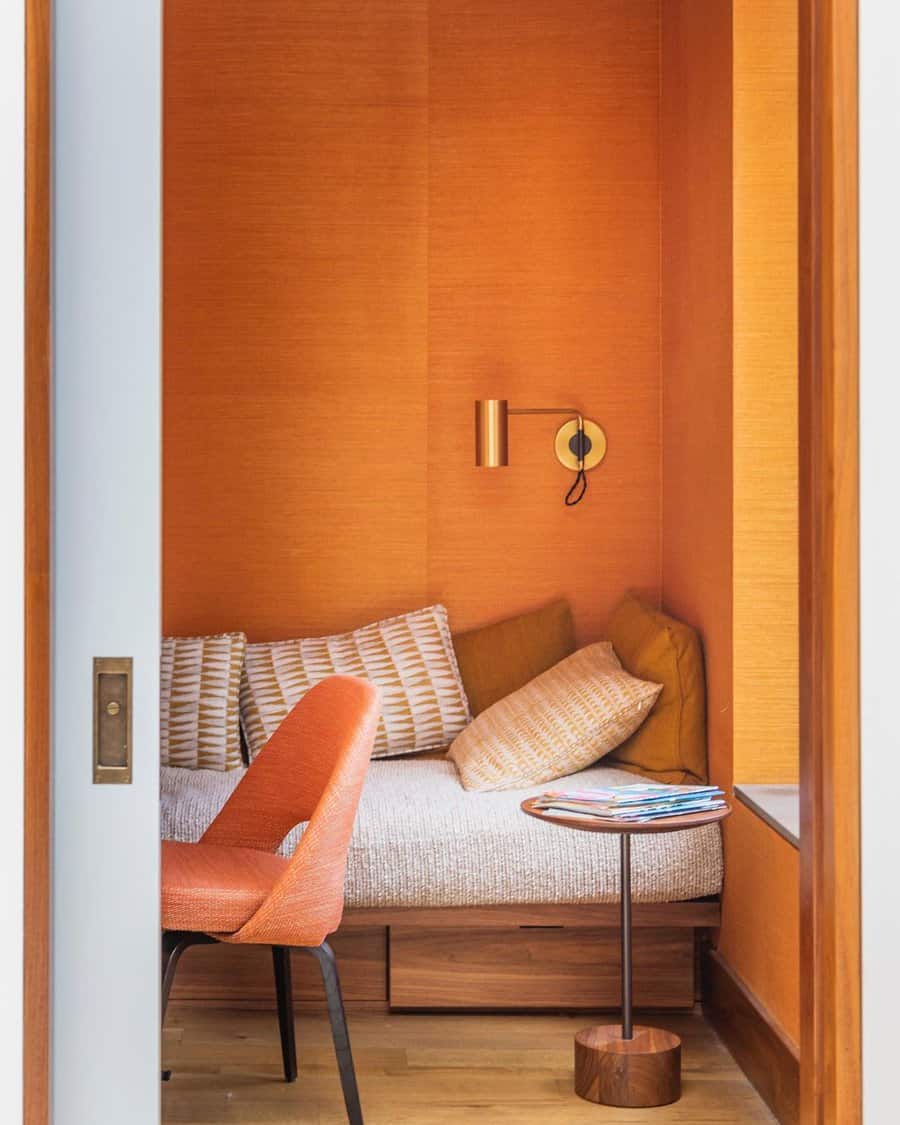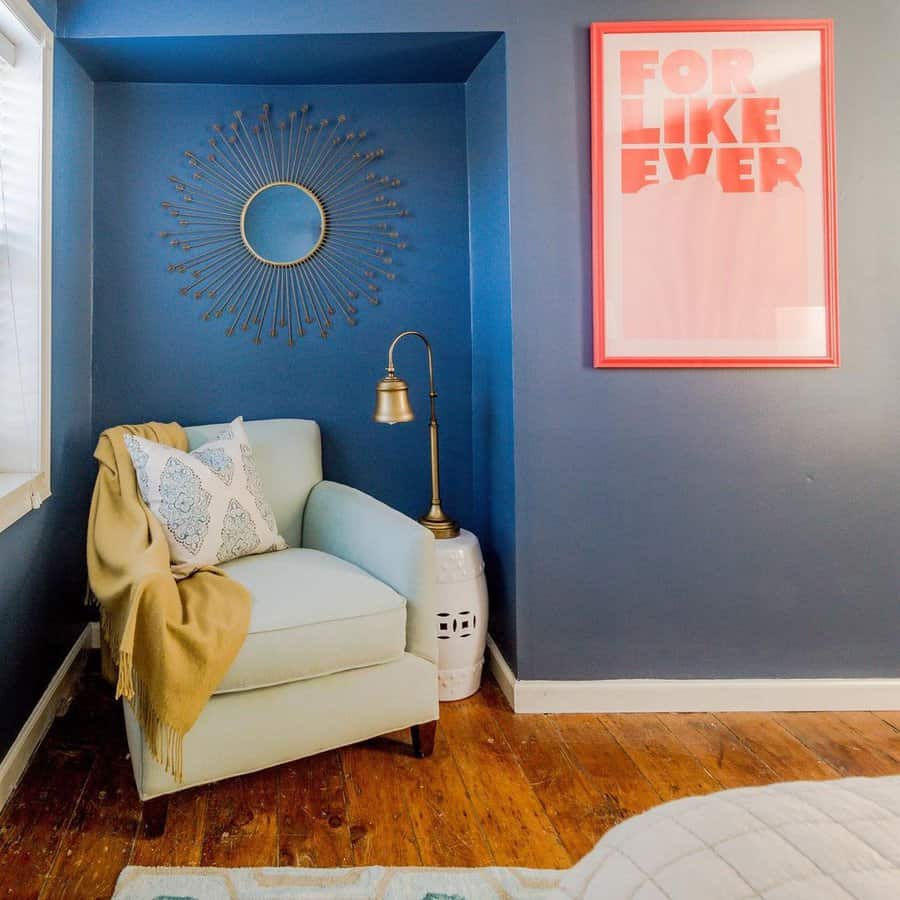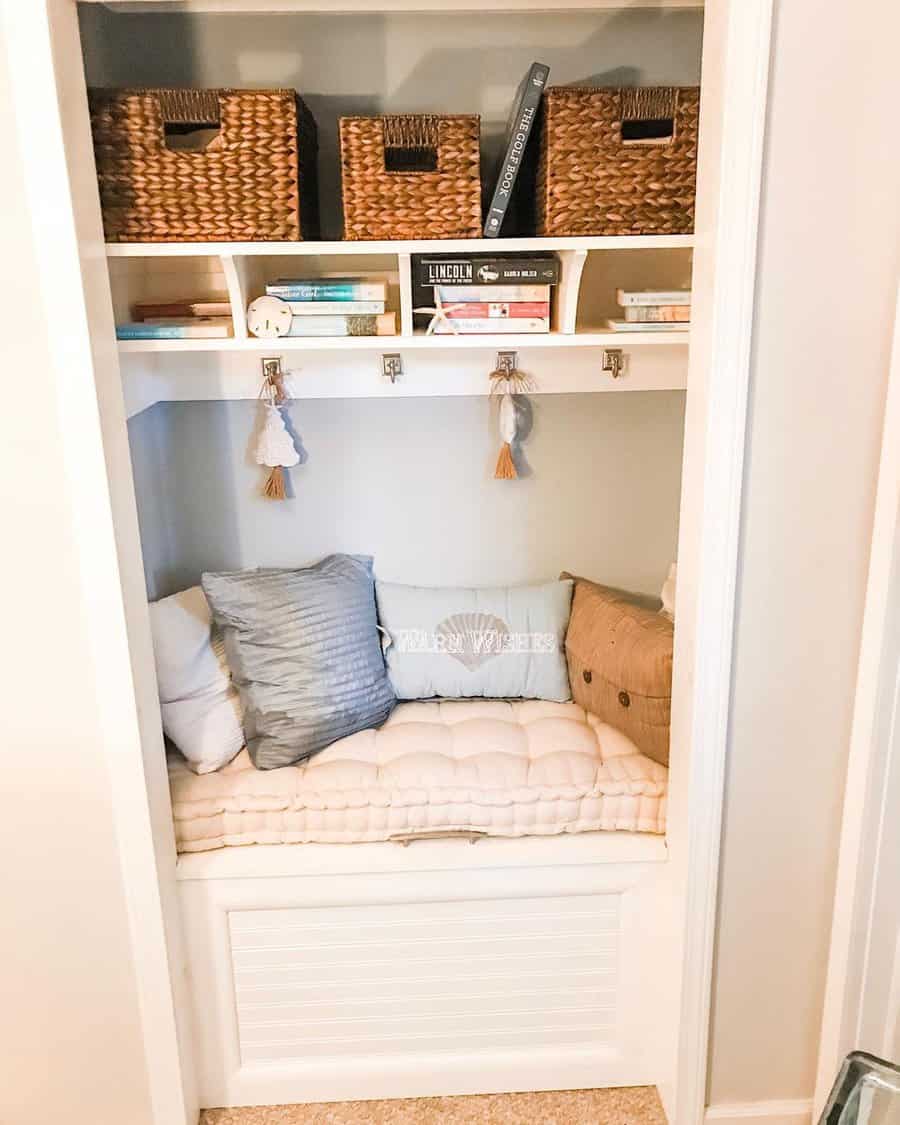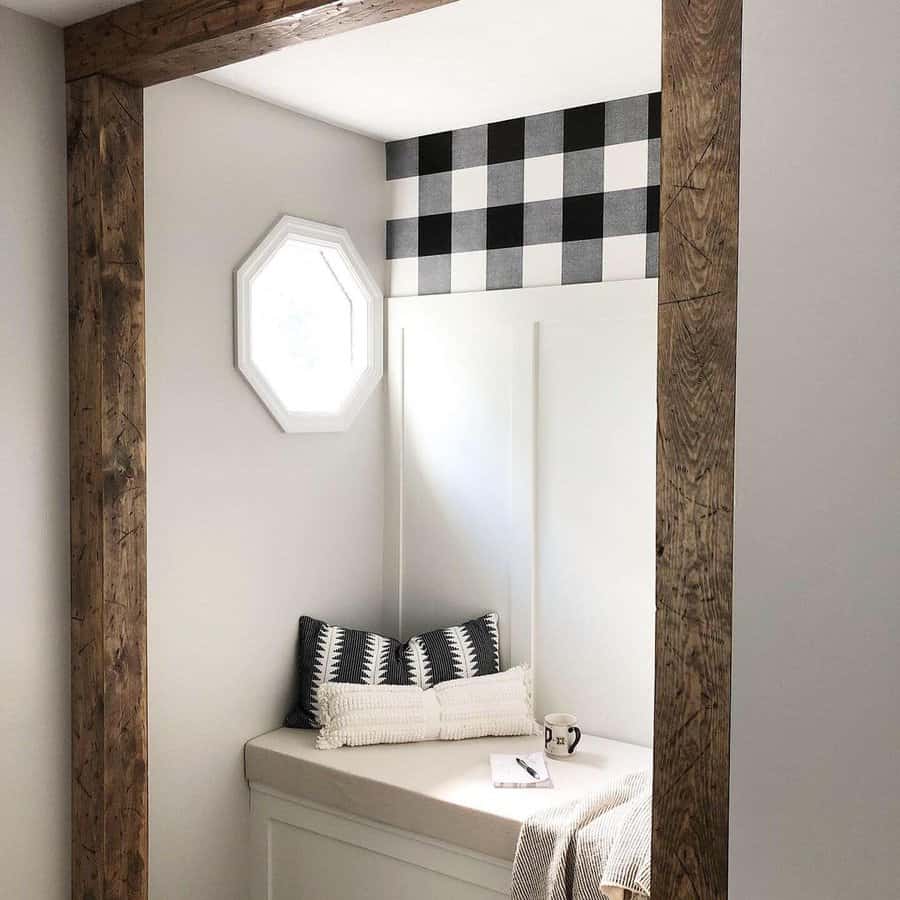 2. Wood Pallet Reading Nook
Imagine a cozy nook nestled amidst the warmth of rustic wooden pallets, inviting you to dive into your favorite books. The key is to repurpose these pallets, adding a touch of creativity to your space. Arrange them strategically, stack them up, and top them off with a plush cushion.
This wood pallet nook with cushion becomes your personal sanctuary, where you can immerse yourself in captivating stories and embark on literary adventures. It's a creative and engaging addition to your living room, effortlessly blending comfort and style.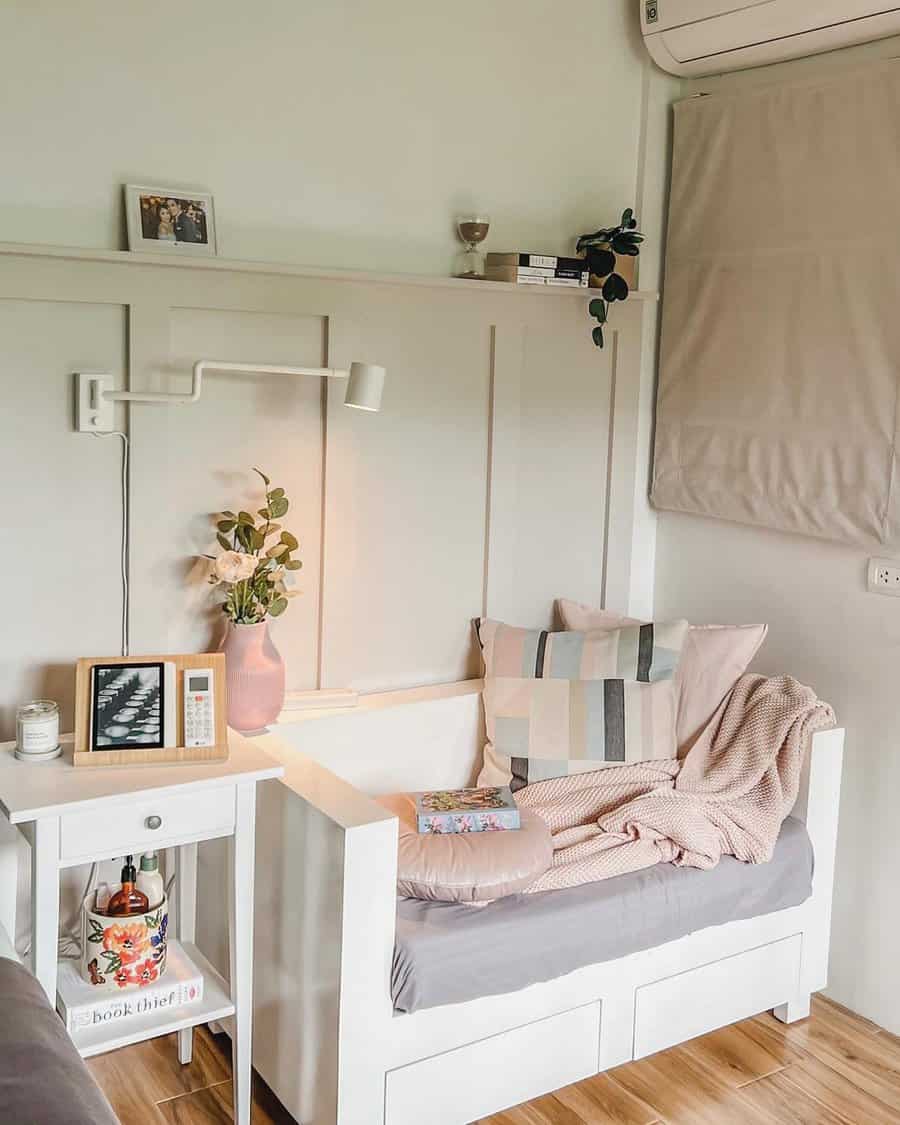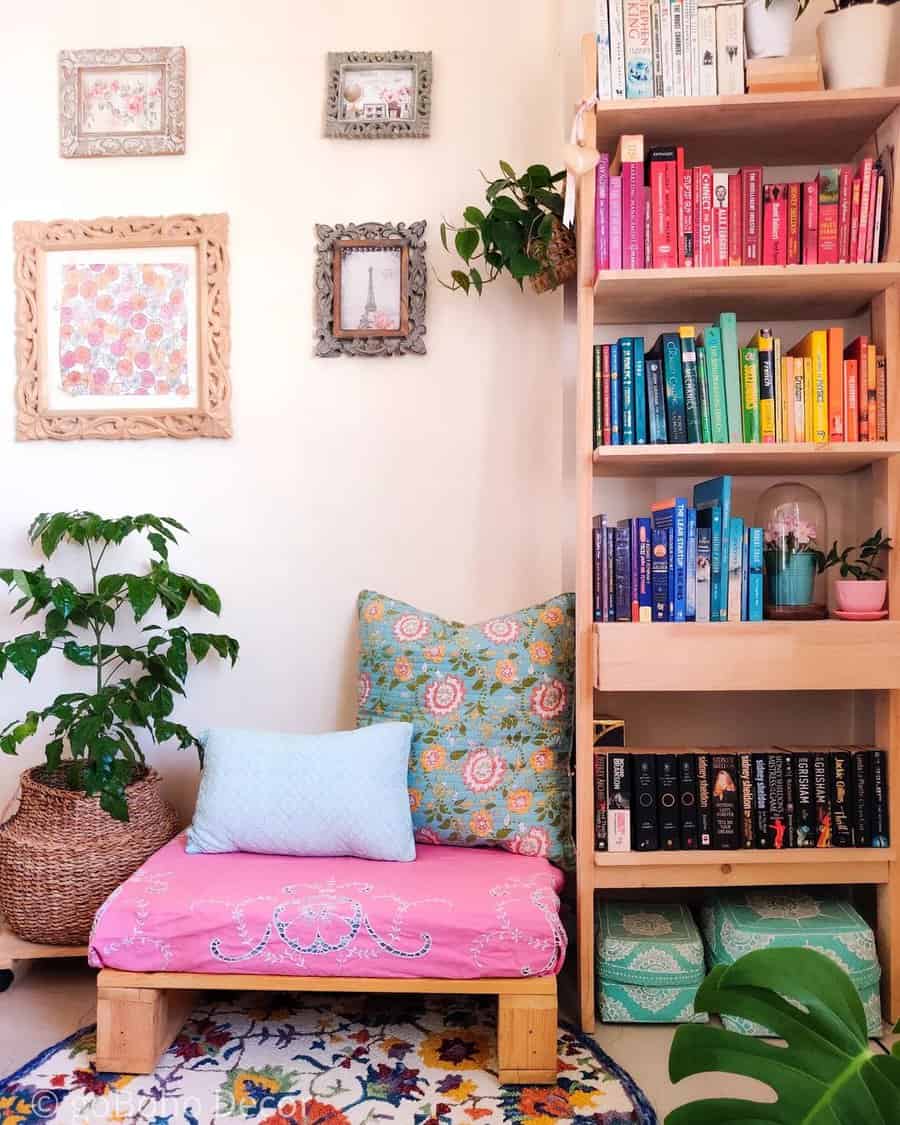 3. Traditional Bookscase
This classic piece serves not only as a storage solution for your cherished book collection but also as a statement of sophistication. Picture a beautifully crafted bookcase, adorned with ornate details and gracefully displaying literary treasures.
It becomes the centerpiece of your reading nook, inviting you to explore its shelves and select the next adventure. The blend of timeless tradition and literary delight creates an engaging atmosphere that ignites your imagination and transports you to new worlds.
So, indulge in the allure of a traditional bookcase and create a captivating reading nook that celebrates the beauty of literature within the heart of your living room.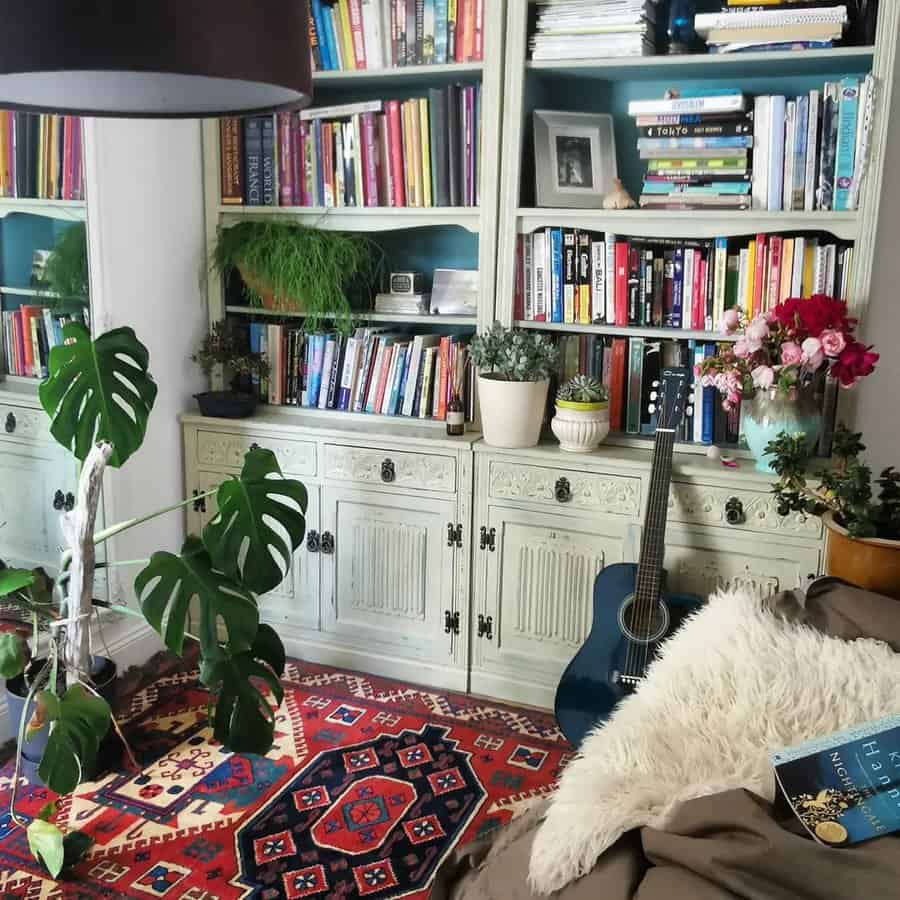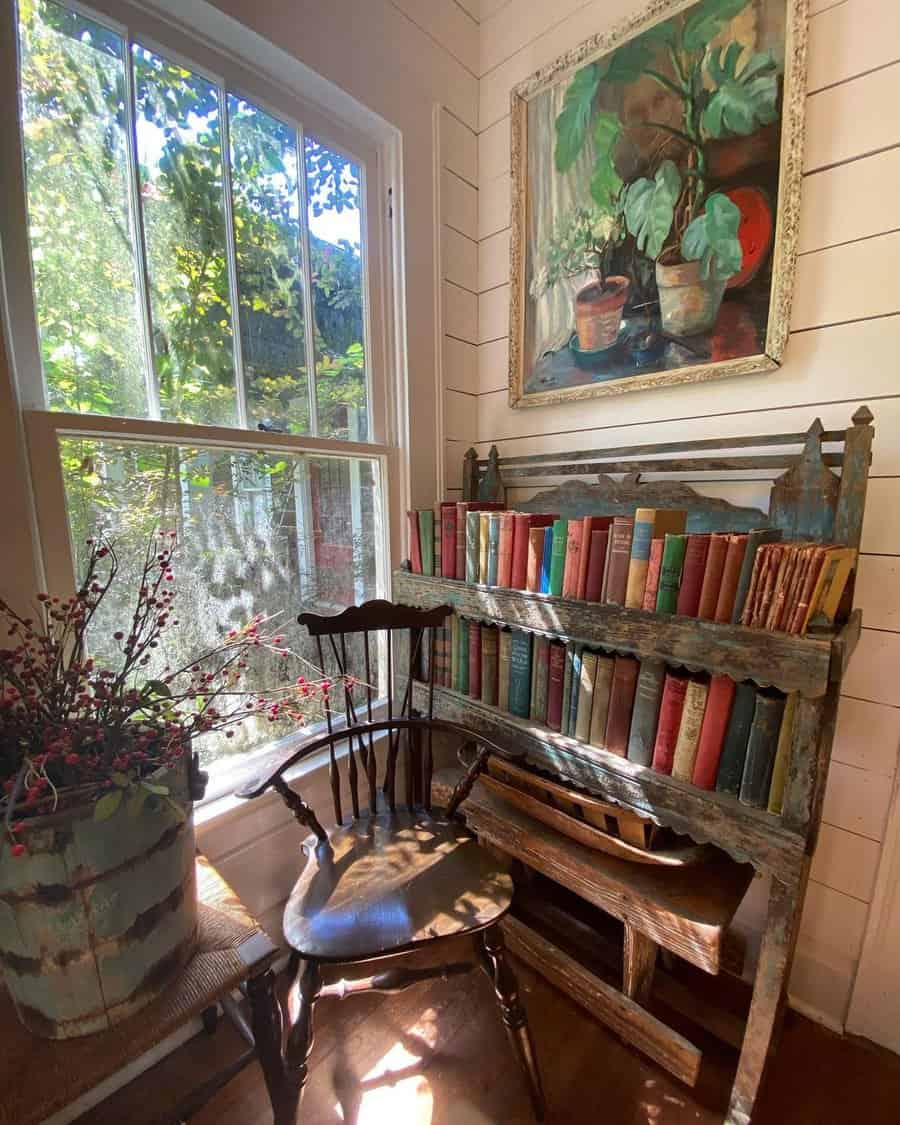 4. Reading Corner Nook
Step into the realm of relaxation and literary bliss with a reading corner nook in your living room. Imagine a cozy sanctuary tucked away in a quiet corner, where you can immerse yourself in the pages of your favorite books.
And what better way to create this haven than with a charming corner chair? Picture a beautifully upholstered chair nestled snugly in the nook, offering both comfort and style. With its inviting design and plush cushions, it beckons you to settle in and lose yourself in the magic of storytelling.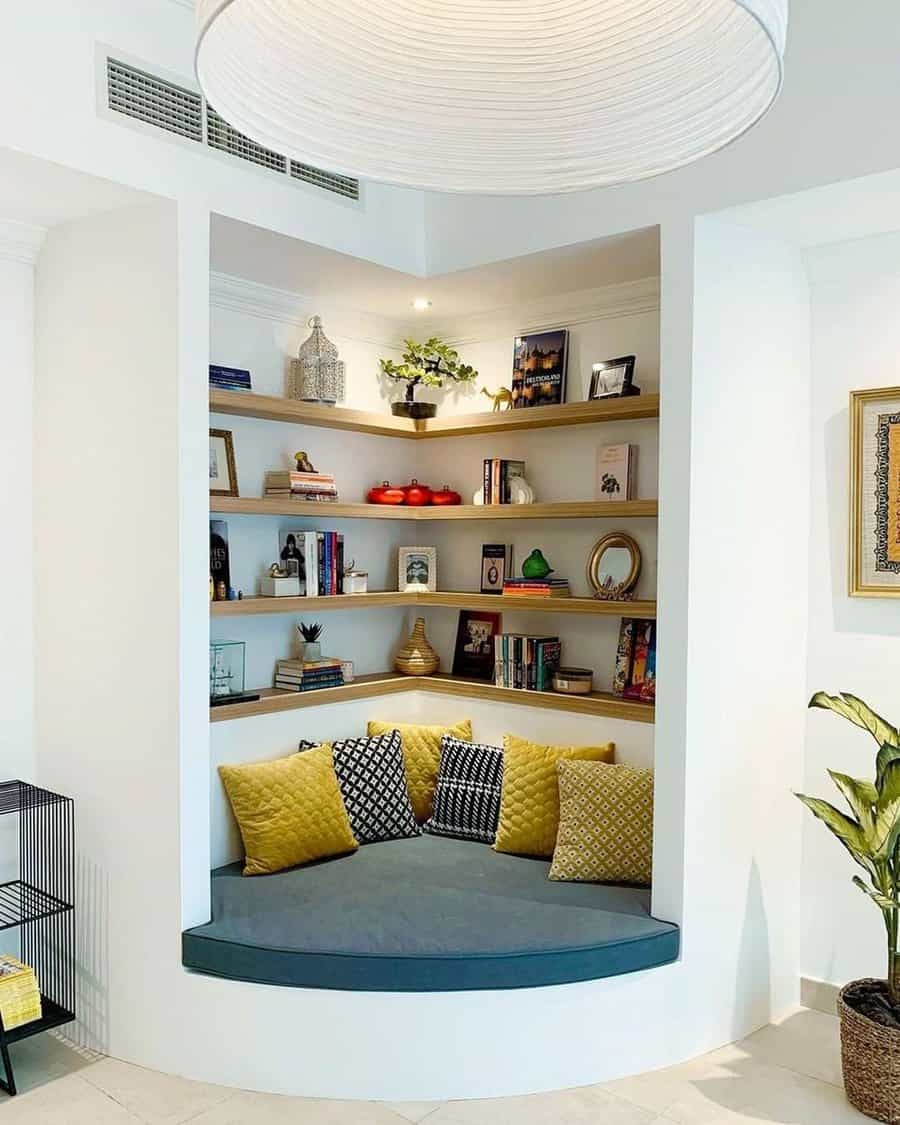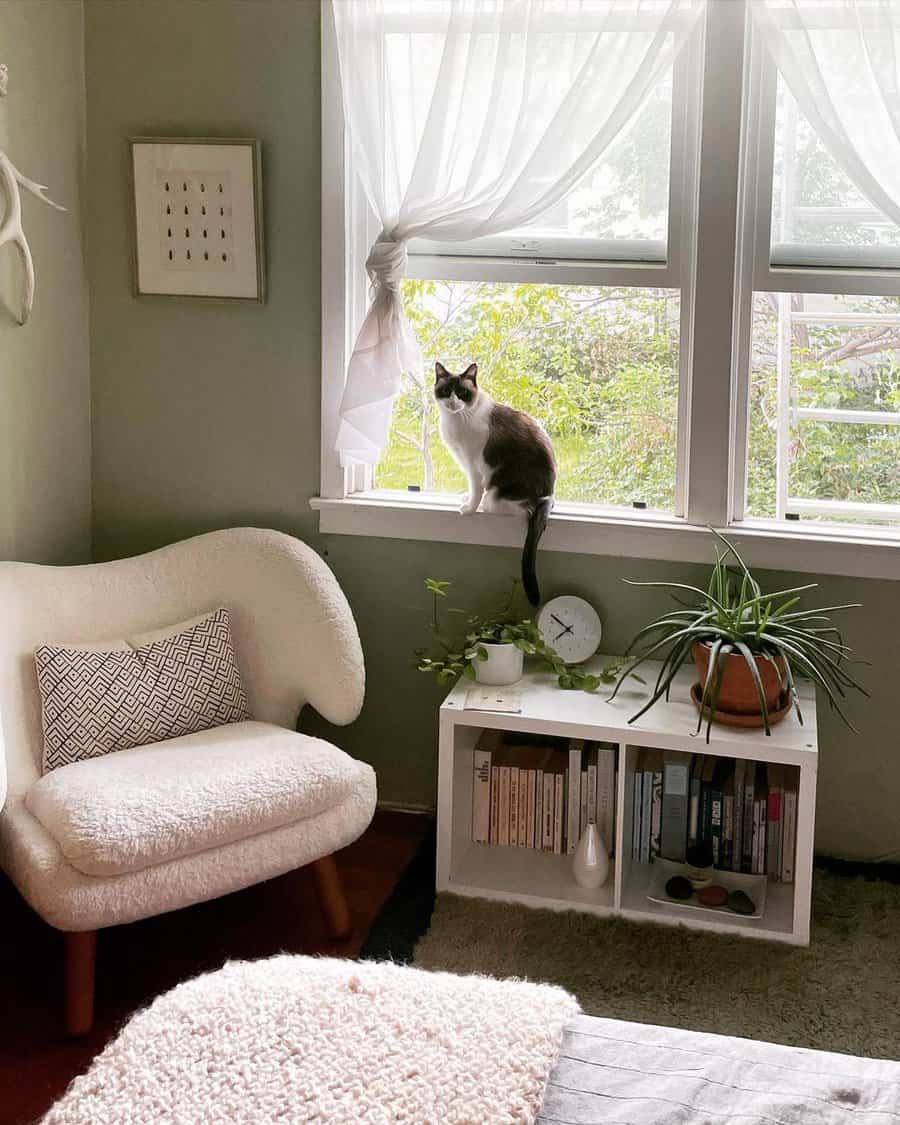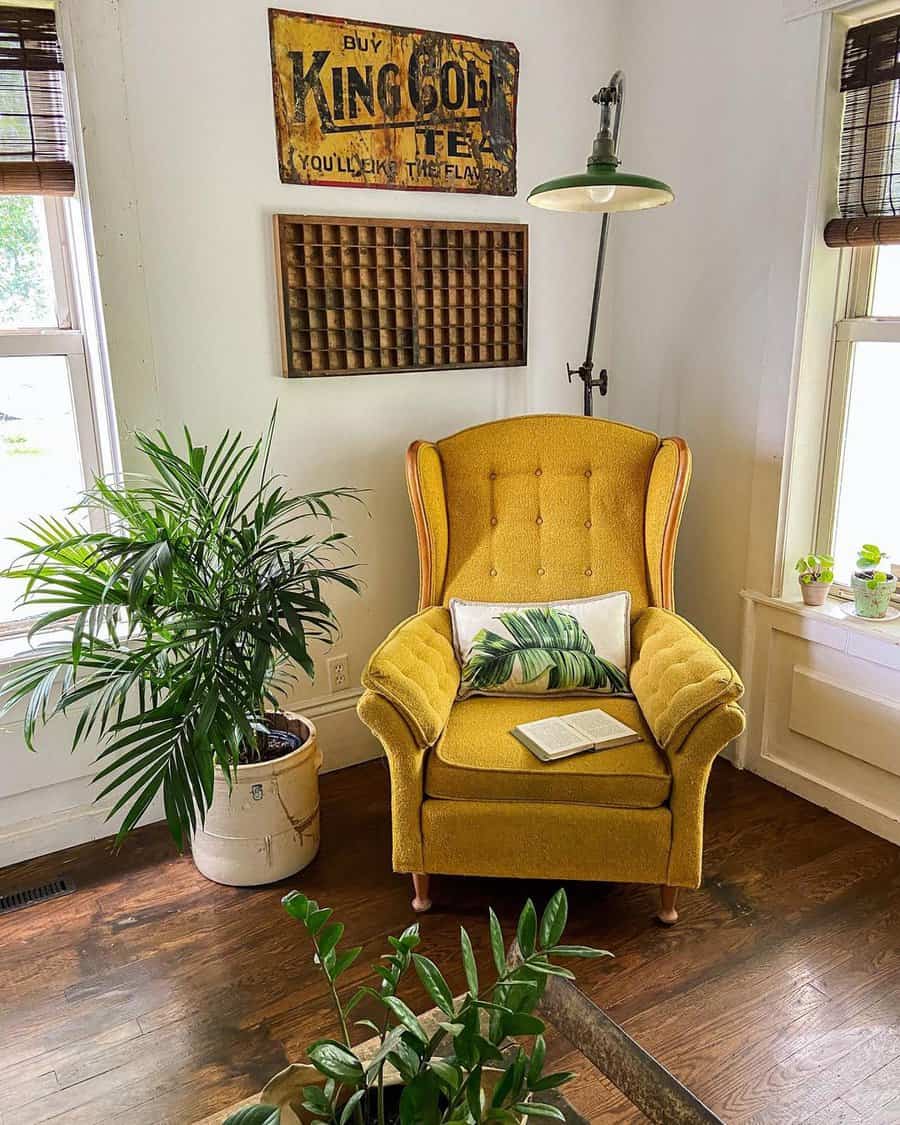 5. Rattan Reading Nook
Are you dreaming of a cozy corner in your living room where you can curl up with a good book and escape into a world of imagination? Look no further than a charming rattan reading nook. This rustic-inspired gem will transport you to a serene oasis within the confines of your own home.
Picture a rattan armchair adorned with plush cushions, its earthy texture seamlessly blending with your rustic interior. Surround yourself with warm wooden accents and soft ambient lighting to create a soothing ambiance that beckons you to indulge in literary adventures.
The rattan reading nook becomes a delightful sanctuary where you can unwind, immerse yourself in captivating stories, and let your imagination run wild.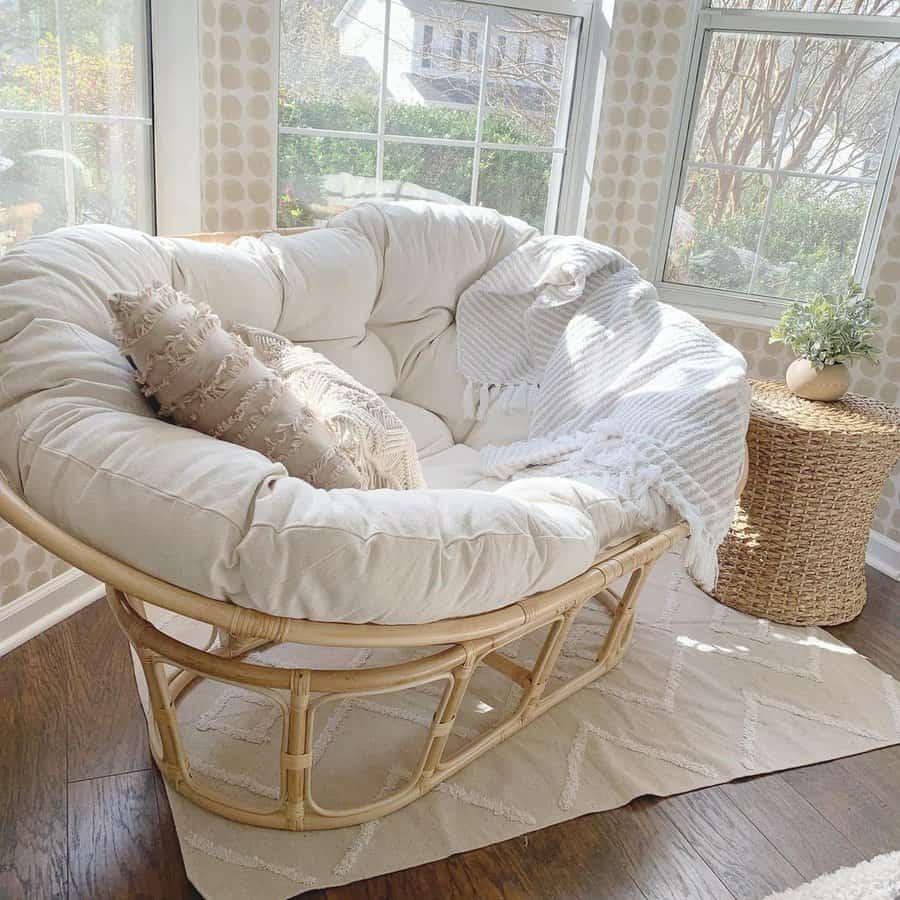 7. End-To-End Bookcase
One key element that can take your reading nook to the next level is an end-to-end bookcase. Imagine a magnificent display of books, stretching from one end of the wall to the other, beckoning you to explore new realms of imagination.
This grand bookcase becomes the focal point of your living room, creating a captivating backdrop for your cozy reading nook. Arrange your favorite novels, poetry collections, and timeless classics with care, allowing them to tell their stories even when they're not in your hands.
This creative and engaging setup invites you to immerse yourself in a world of literature, surrounded by the endless possibilities that books hold.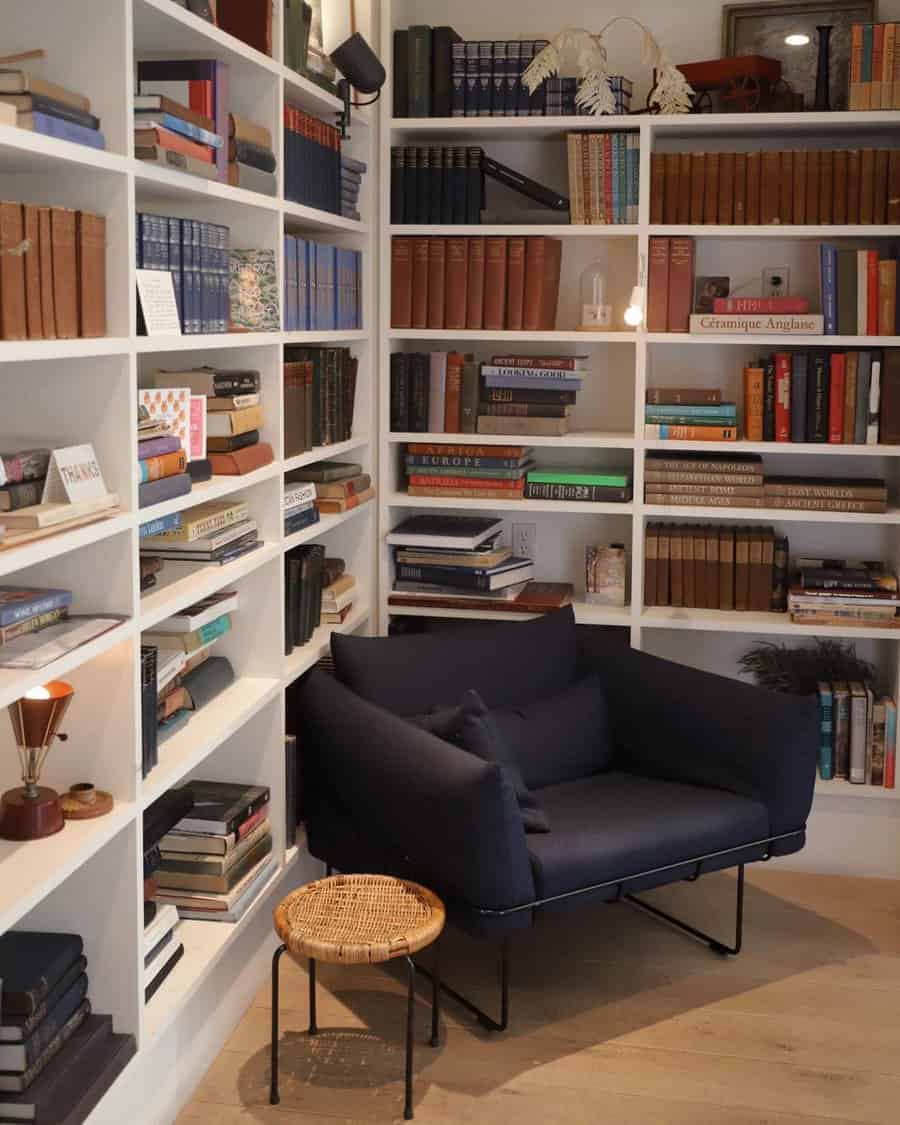 8. Floating Shelves
Picture this: a cozy corner adorned with plush cushions and a soft throw blanket, where you can immerse yourself in captivating stories and get lost in the pages of your favorite books. To maximize space and showcase your literary treasures, consider incorporating floating shelves into your reading nook.
These versatile shelves not only provide a sleek and modern aesthetic but also offer the perfect platform to display your literary collection. Opt for a vertical bookcase that spans from floor to ceiling, creating an architectural focal point that draws the eye upward.
Arrange your books, journals, and even small potted plants on the floating shelves, adding a touch of greenery to the mix. This creative and engaging design element not only optimizes storage but also serves as a captivating backdrop for your reading nook, making it a true centerpiece in your living room.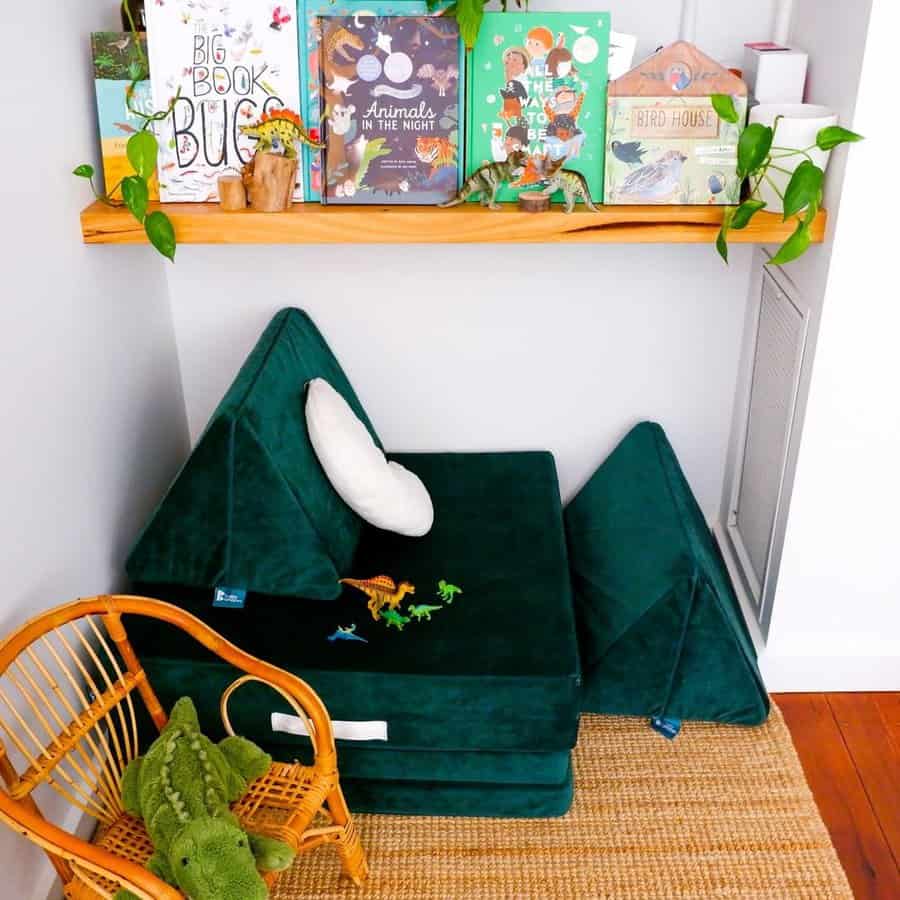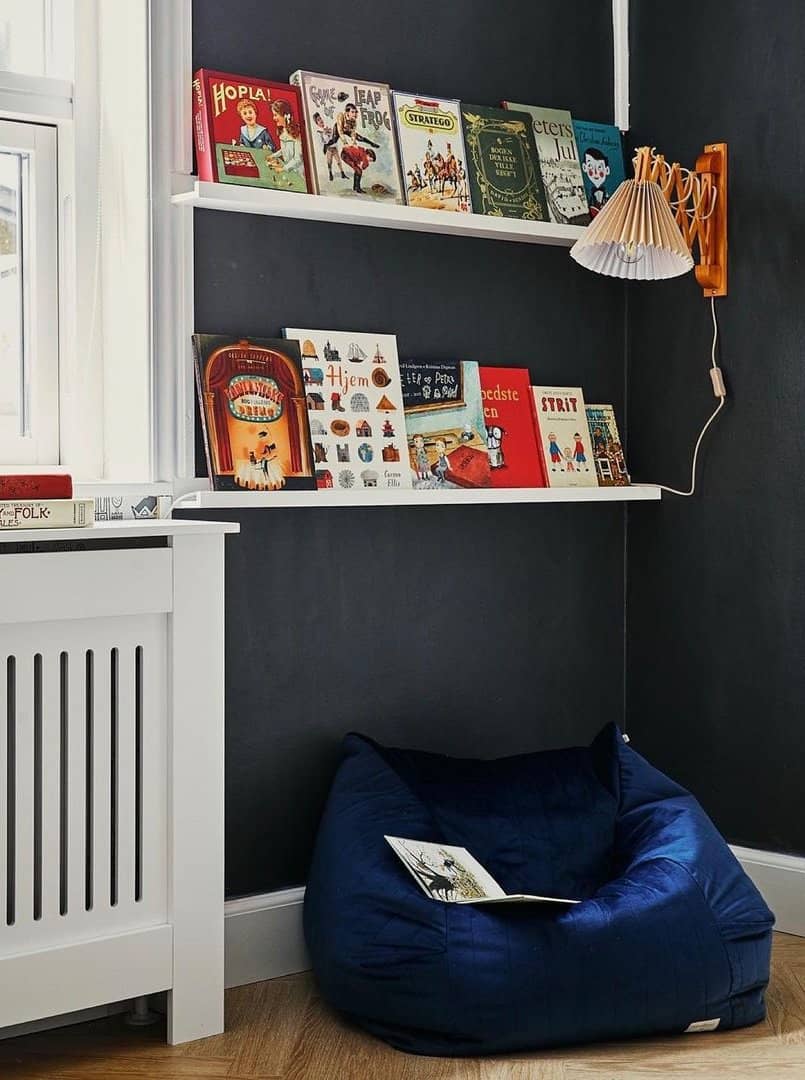 9. Teepee Reading Nook
This whimsical addition transforms your space into a haven of creativity and relaxation. Adorn the teepee with plush pillows, soft blankets, and a plush rug, creating a snug and inviting atmosphere.
Surround the teepee with a collection of your favorite books, carefully curated and displayed on a rustic bookshelf nearby.
The teepee reading nook becomes a magical escape, where you can immerse yourself in captivating stories, let your imagination soar, and find solace in the pages of a beloved book.
10. Outdoor Bubble Reading Nook
Step into a world of whimsy and imagination with the ultimate reading nook experience: the outdoor bubble reading nook. Imagine a cozy haven where you can immerse yourself in your favorite books, rain or shine.
This tent-like sanctuary transports you to a magical space, enveloped by nature yet shielded from the elements. The transparent bubble offers panoramic views of the surrounding beauty, allowing you to bask in the sunshine or watch raindrops dance on its surface.
Furnished with plush cushions, soft blankets, and twinkling fairy lights, this outdoor reading nook becomes your sanctuary of tranquility. Whether you seek the gentle rustle of leaves or the pitter-patter of rain, this unique reading nook embraces the beauty of the great outdoors while providing a comfortable retreat for bookworms.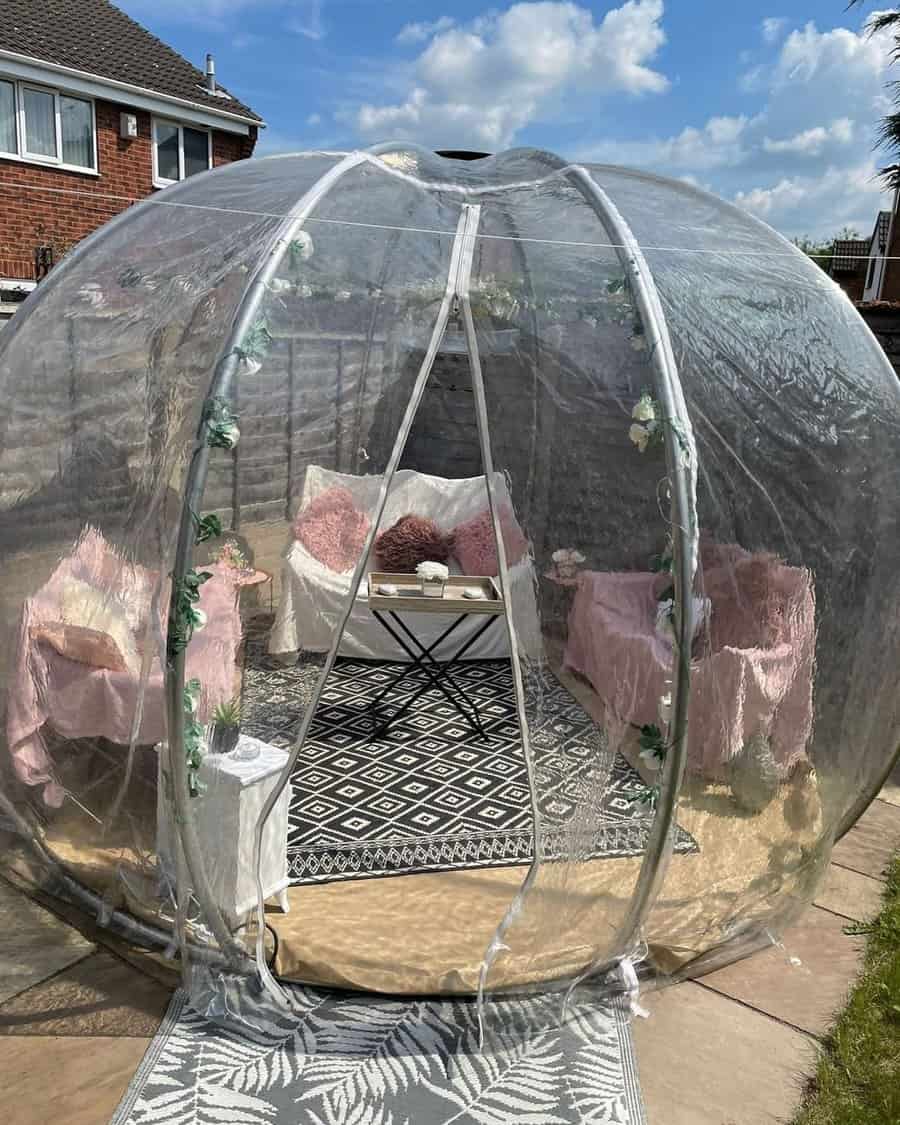 11. Under-The-Stairs Reading Nook
Looking to maximize the space in your living room? Don't overlook the hidden potential beneath your staircase! Transform that often neglected recessed area into a captivating under-the-stairs reading nook. With a touch of creativity and clever design, this unique space can become your ultimate sanctuary for literary adventures.
Picture custom shelves elegantly fitted into the recessed area, providing a cozy haven for your beloved books. The nook is adorned with plush cushions and soft throws, inviting you to snuggle up and delve into captivating stories.
The creative use of the under-the-stairs space adds a touch of enchantment to your living room while making the most of every square inch. So, let your imagination run wild and create a one-of-a-kind reading nook that transforms an often-overlooked space into a captivating literary escape.