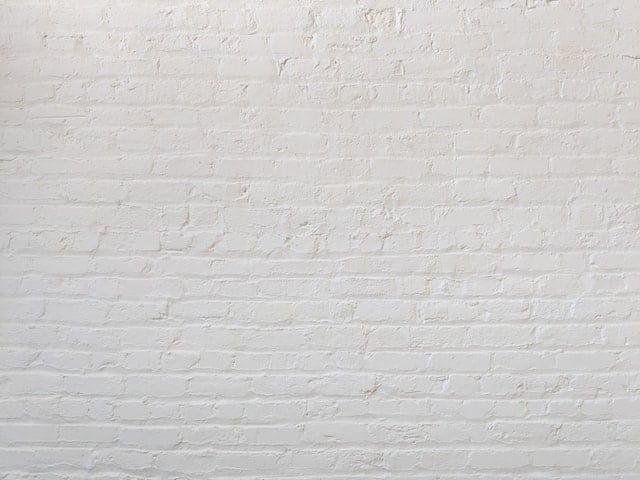 38 Shiplap Wall Design Ideas
Shiplap is a traditional wall texture made from nailing wood planks in orderly rows. Originally designed to waterproof seacraft, shiplap paneling has grooves cut into its sides so that each piece connects tightly together.
Before the invention of sheetrock, shiplap was used to provide an even surface for applying wallpaper. Though it wasn't originally intended to be seen, interior design experts discovered that exposed shiplap made a beautiful and unique wall treatment.
Made popular by "Fixer Upper" and other home decor shows, real and faux shiplap ideas are here to stay. Check out our favorite takes on this comfortable modern farmhouse accent wall idea.
1. Accent
Although older homes may have shiplap in an entire room, it's most commonly used as an accent wall material today. You may also see shiplap panels as an accent on kitchen islands or cabinet fronts. It's also found on fireplaces, built-in bookshelves, and hallways.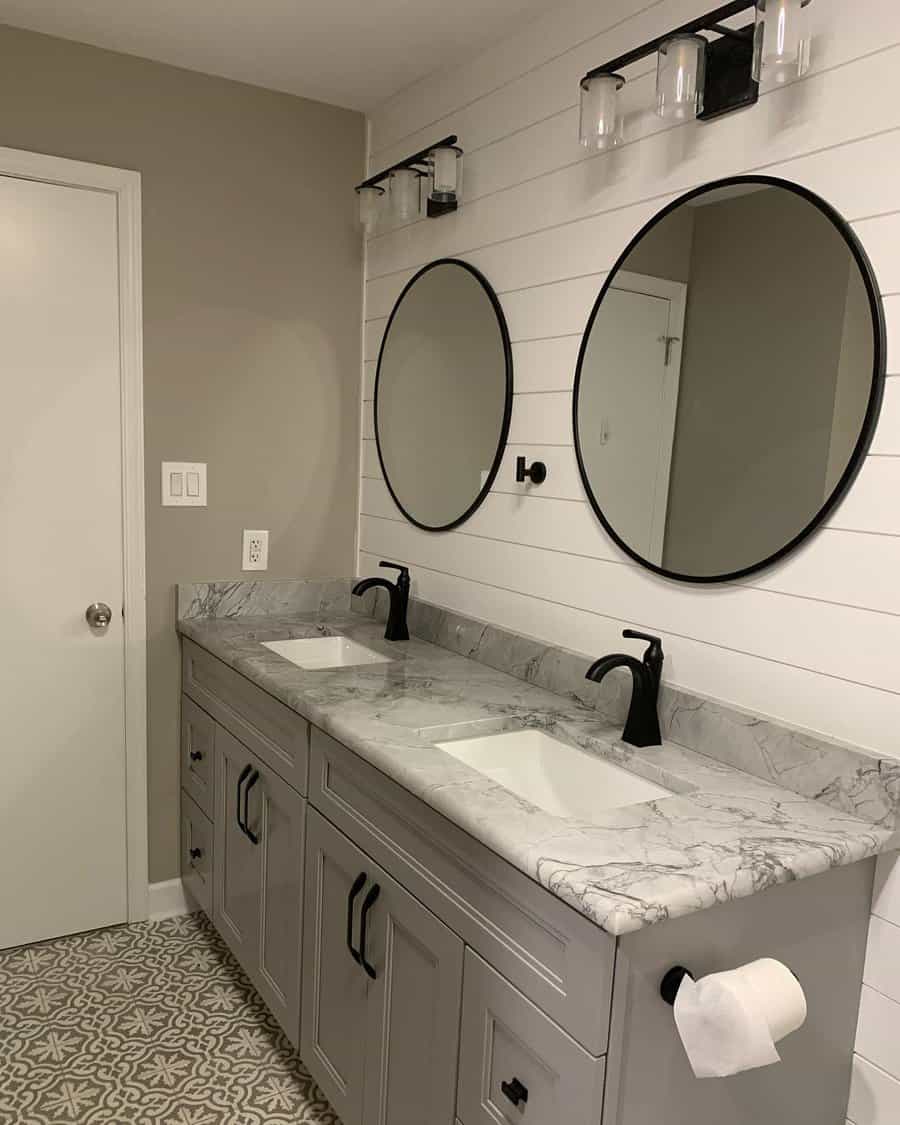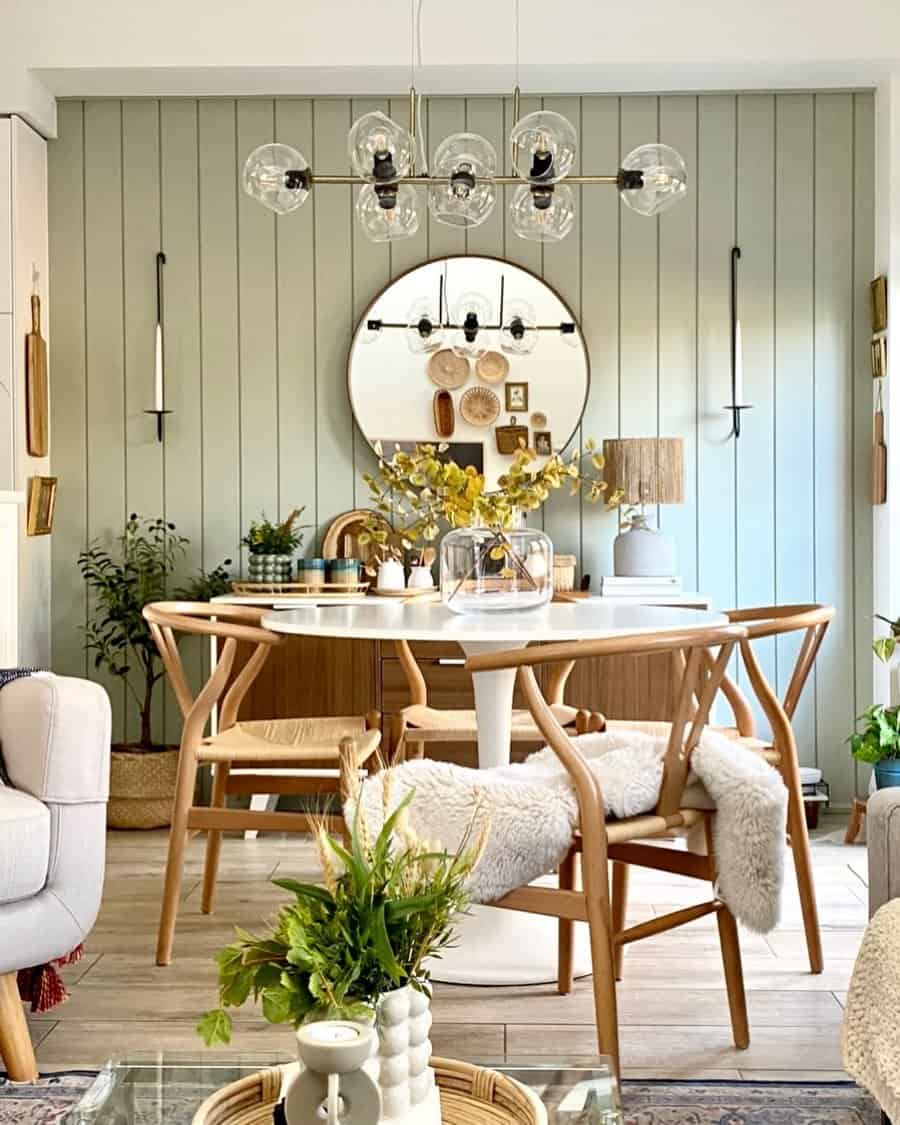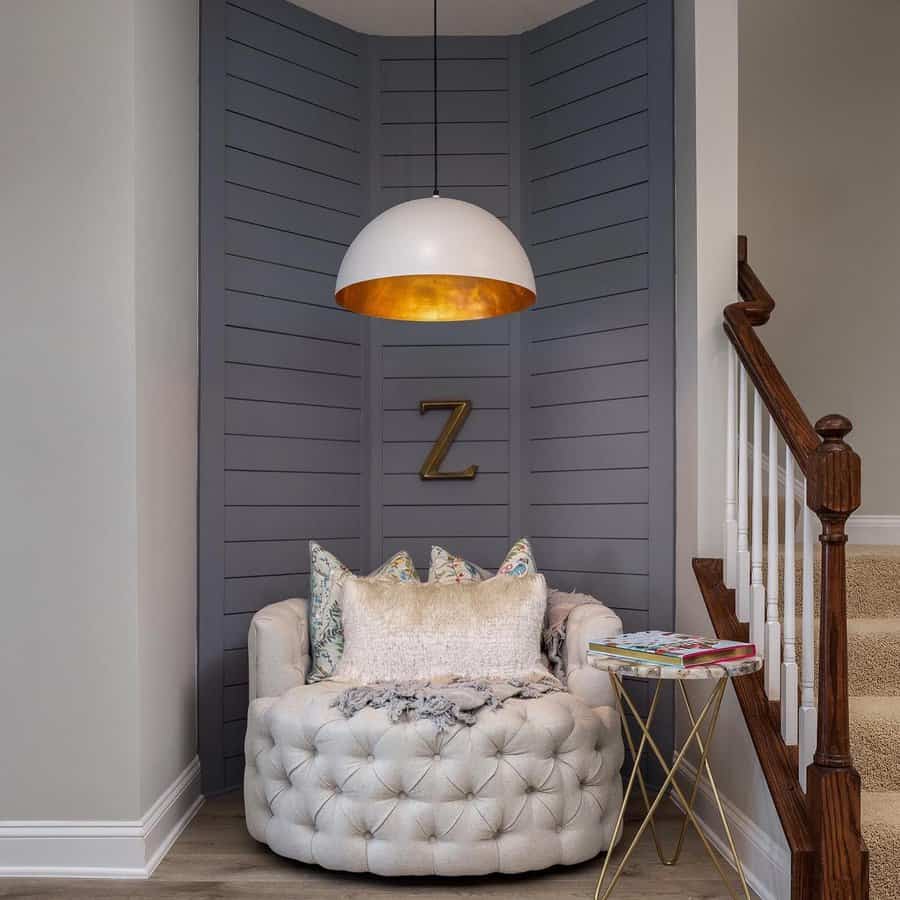 Beloved for its ability to create definite shadow lines, a shiplap accent wall adds vintage charm to cottage, costal, and farmhouse dwellings. However, it's a great way to add texture to any room, from the living room to the bathroom.
2. Bathroom
Shiplap is an excellent bathroom wall treatment. Not only does it add welcoming texture and style, its horizontal lines can make a small bathroom look bigger. Top a white shiplap wall with a round vanity mirror to soften the strong lines created by the wooden plank surface.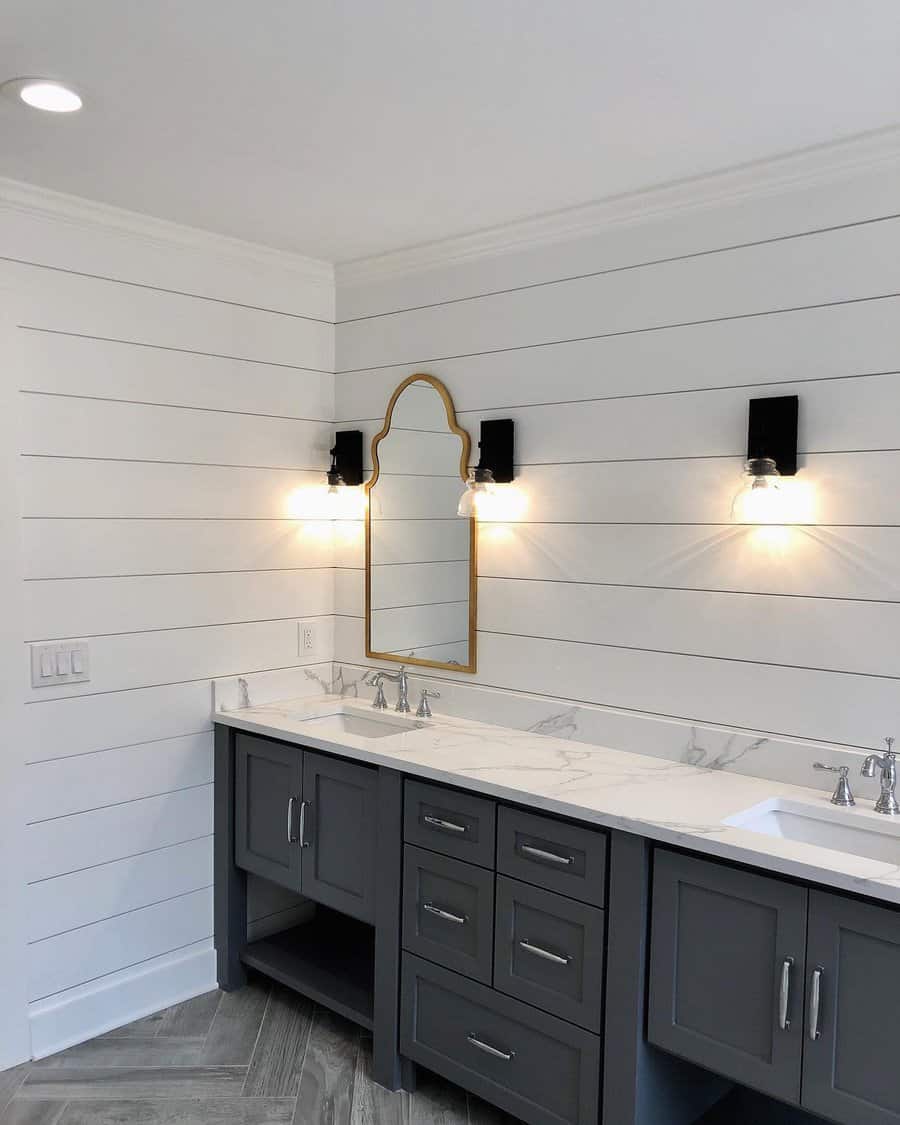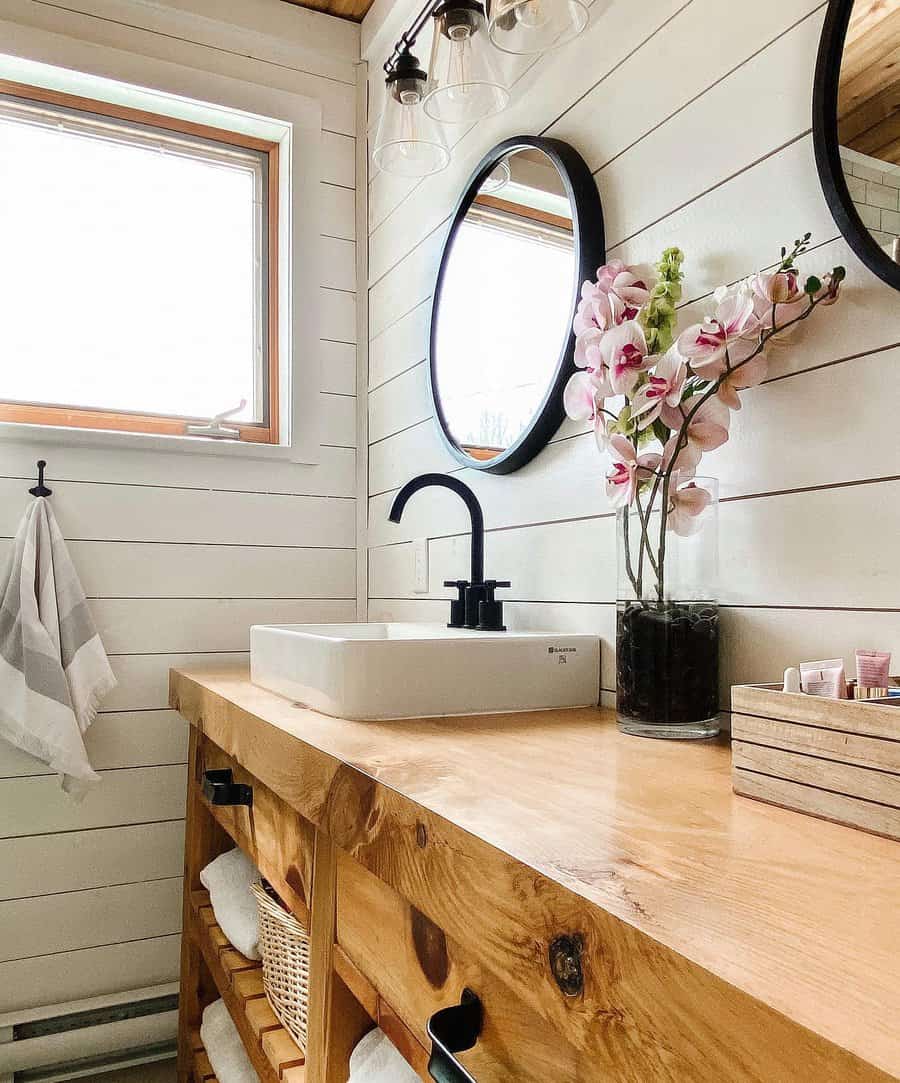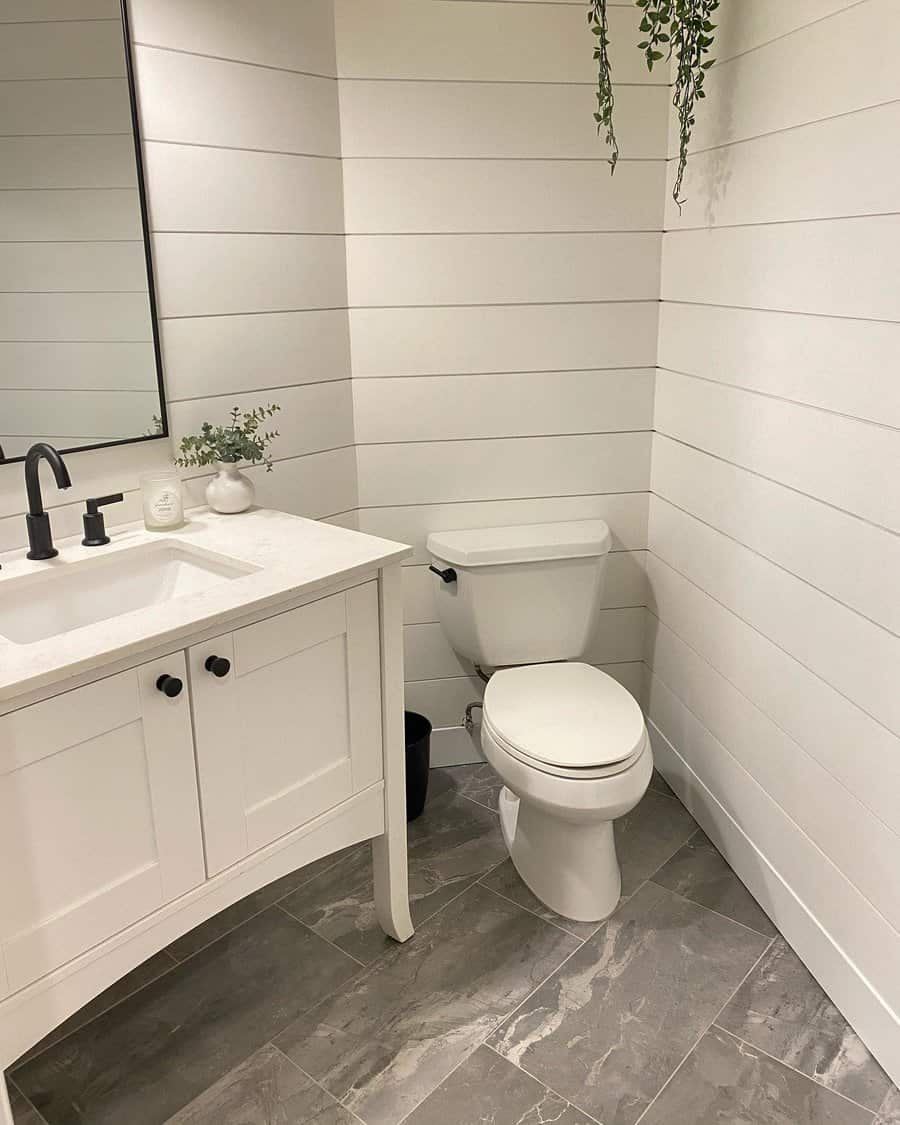 Subway tiles look great in a bathroom featuring shiplap wall ideas. Either enjoy the continuity of subway tile and horizontal shiplap lines, or mix it up by installing a vertical shiplap wall instead.
3. Bedroom
The logical place for a bedroom shiplap accent wall is behind the bed, but you can add this architectural detail anywhere in the room. Horizontal shiplap and vertical shiplap work equally well in the bedroom, and many love the effect so much, they install shiplap on the ceiling as well.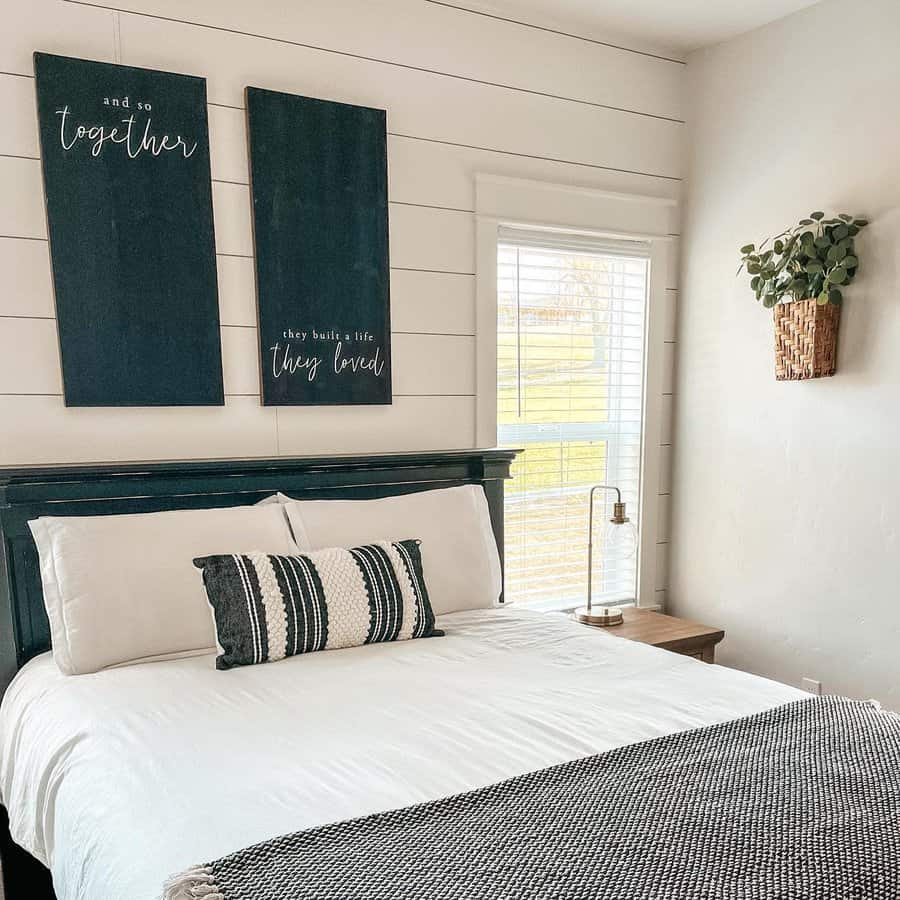 If an entire shiplap wall is too much for your personal aesthetic, shop for a shiplap headboard instead. It will provide just enough of that casual texture you love while freeing up your walls for other home decor accents.
4. Diagonal
Traditionally, a shiplap wall would be installed in a horizontal pattern. Now, it's common to see vertical shiplap, chevron shiplap, and diagonal shiplap configurations. Diagonal wood shiplap is particularly attractive as an accent feature, such as on a kitchen island or a set of sliding barn doors.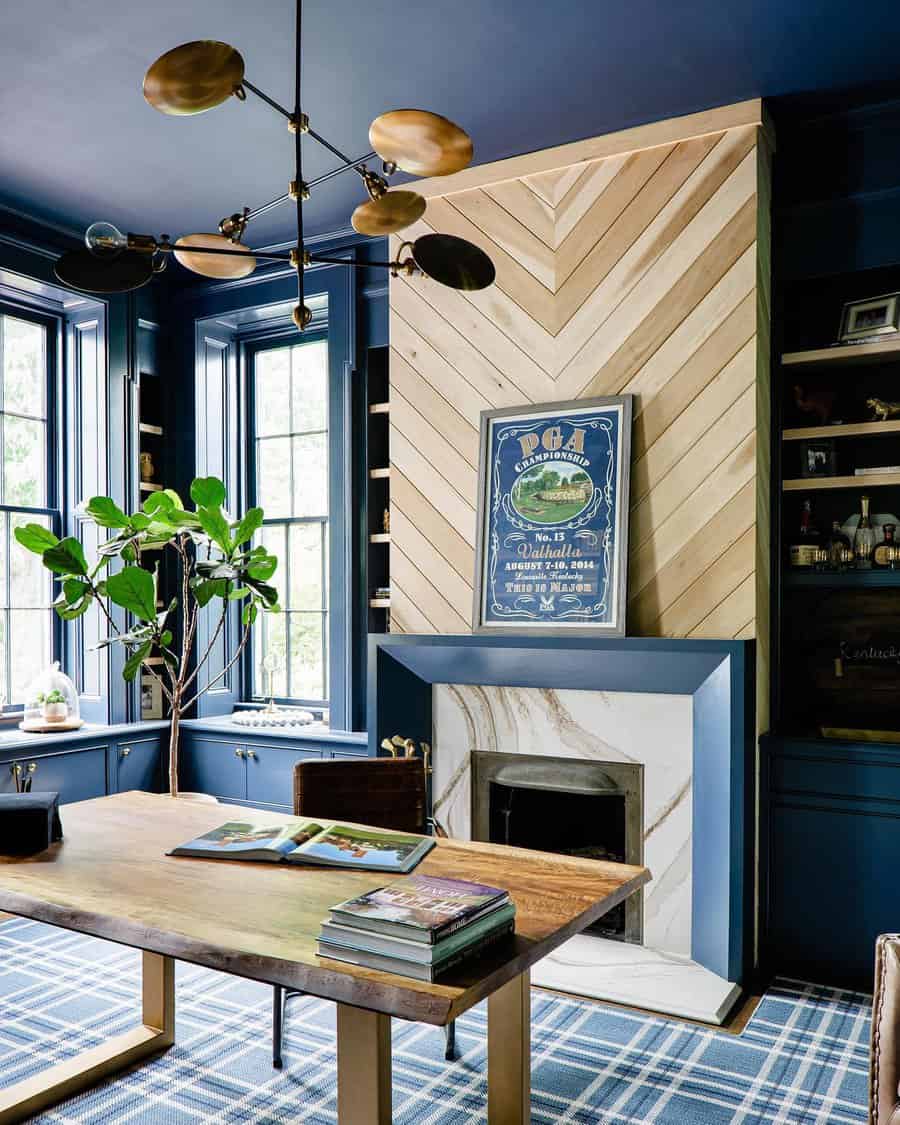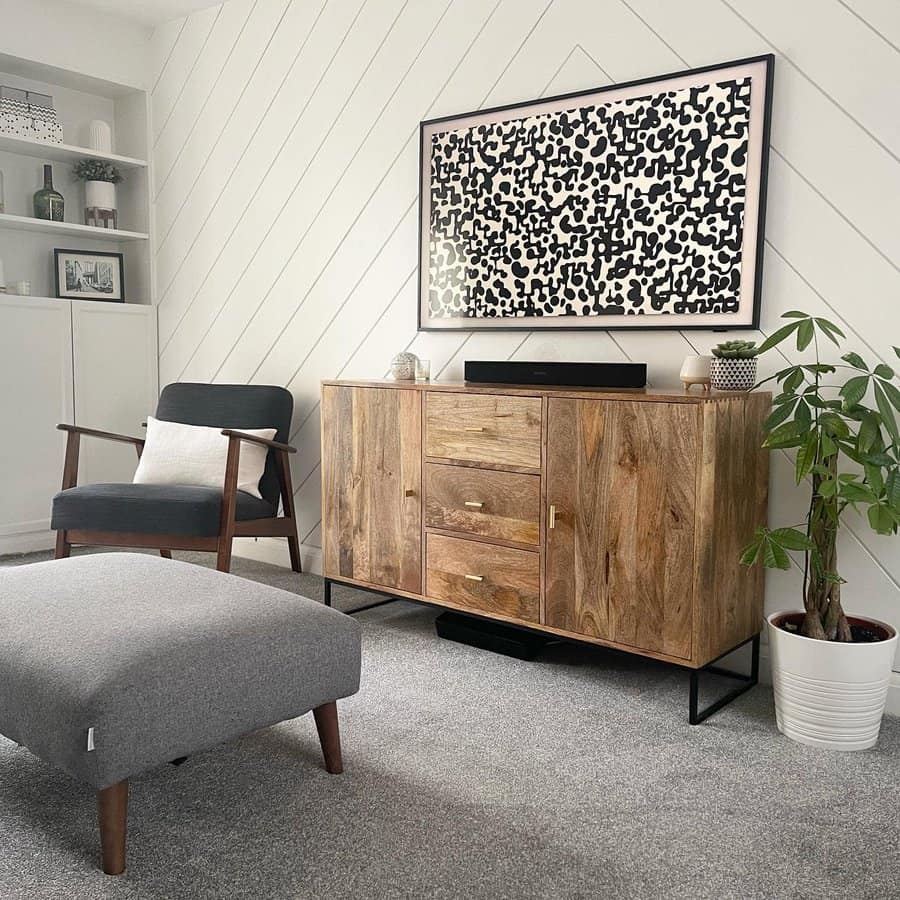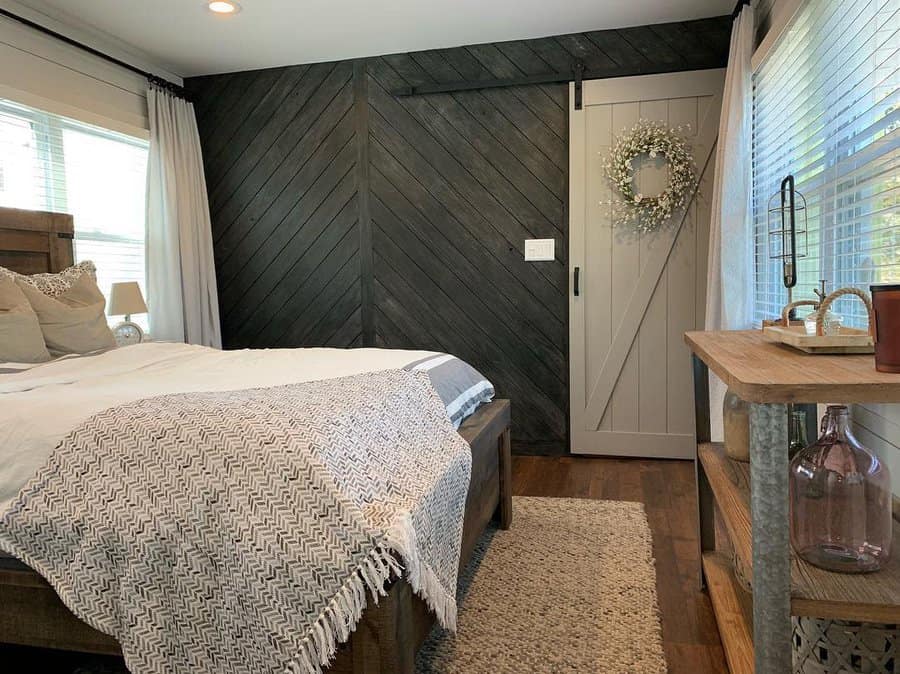 Some designers install shiplap in two patterns on one wall. For example, one half will feature vertical planks, while the other half has them set on the diagonal. This adds a modern twist to classic shiplap wall ideas and is a particularly great backdrop for Scandinavian decor.
5. Kitchen
A white shiplap wall is a must if your kitchen is decorated in farmhouse style. No other wall ideas can beat it for creating that particular country vibe. It's the perfect background for floating shelves, wire baskets, chalkboard art and other key farmhouse design components.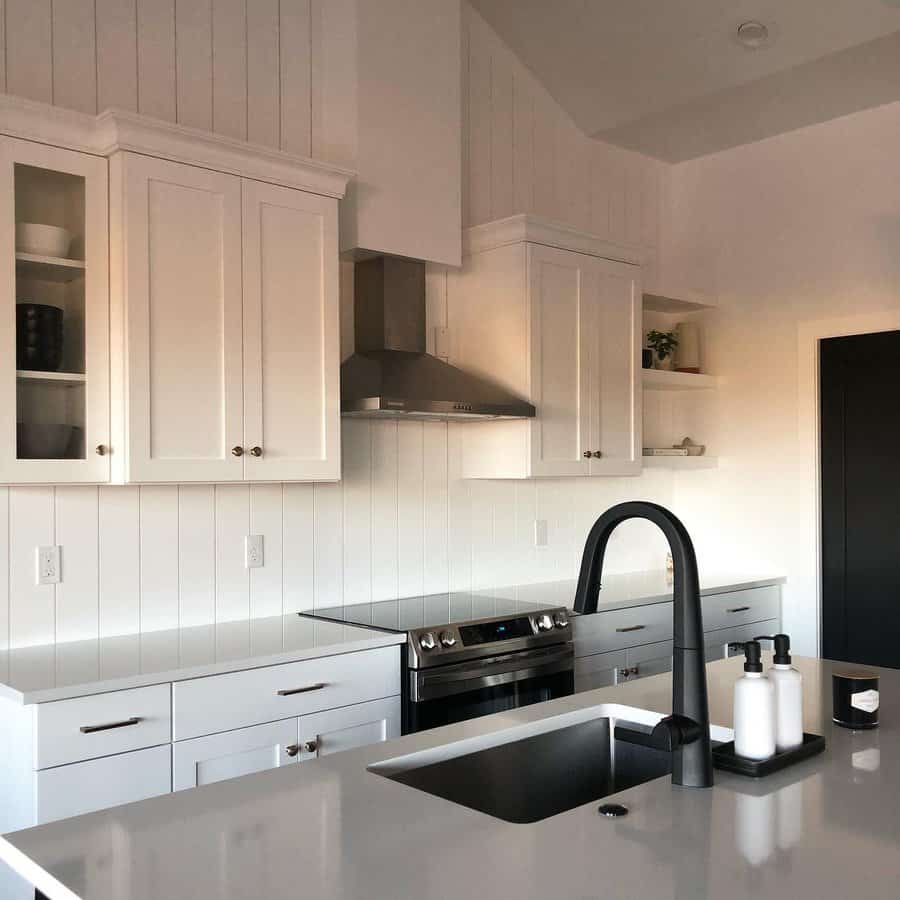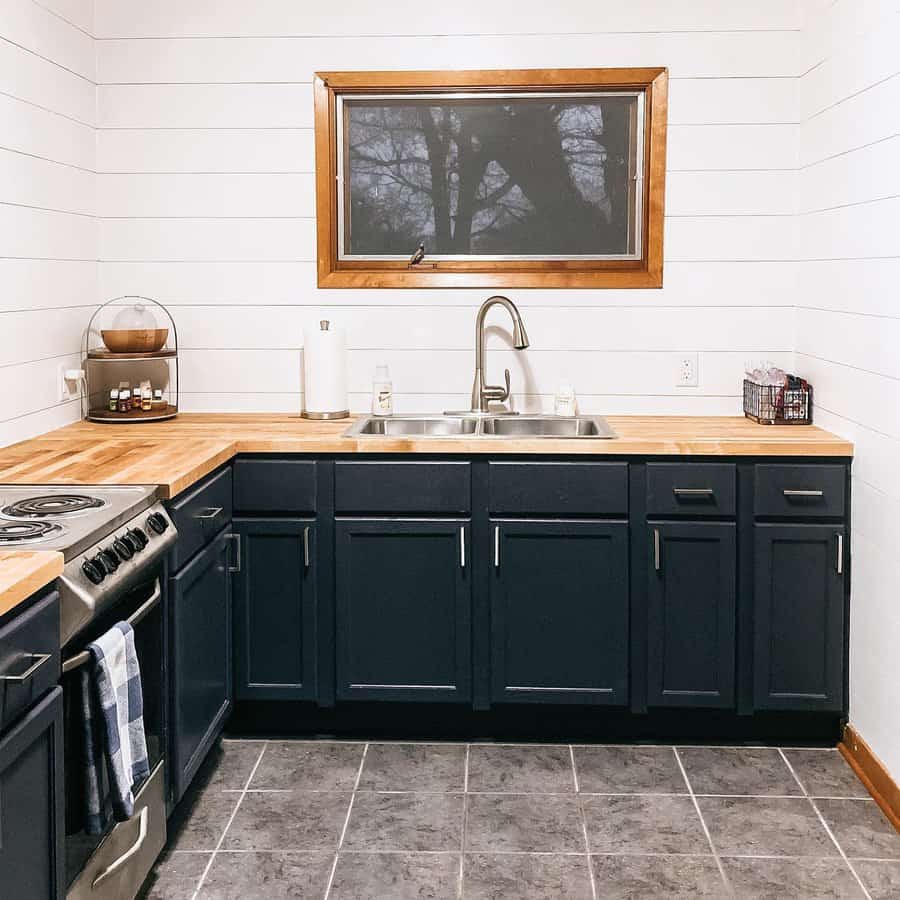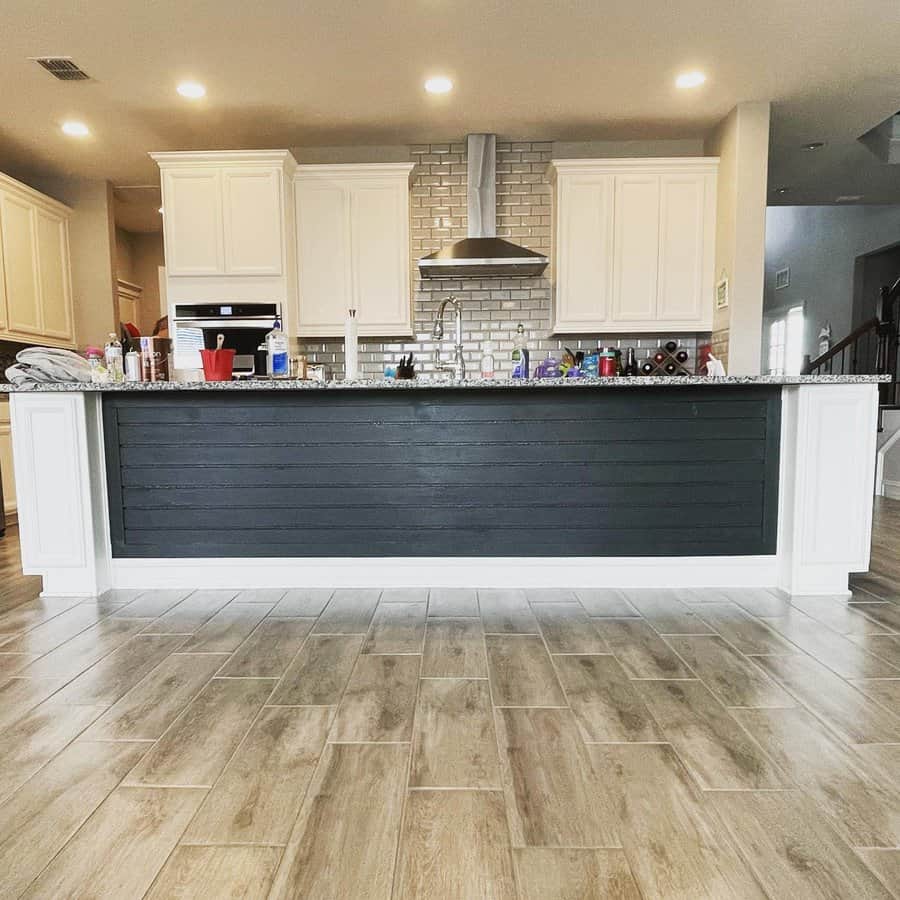 If you don't want to go full farmhouse in the kitchen, a smaller shiplap wall idea will do. Shiplap accent wall ideas are great behind a bench in a mudroom area, or to define the boundaries of your breakfast nook.
6. Office
People tend to focus more on functionality than style when designing an office space. But there's no reason for you to stare at a blank white wall while working all day—especially in a home office where you have liberty to decorate as you please.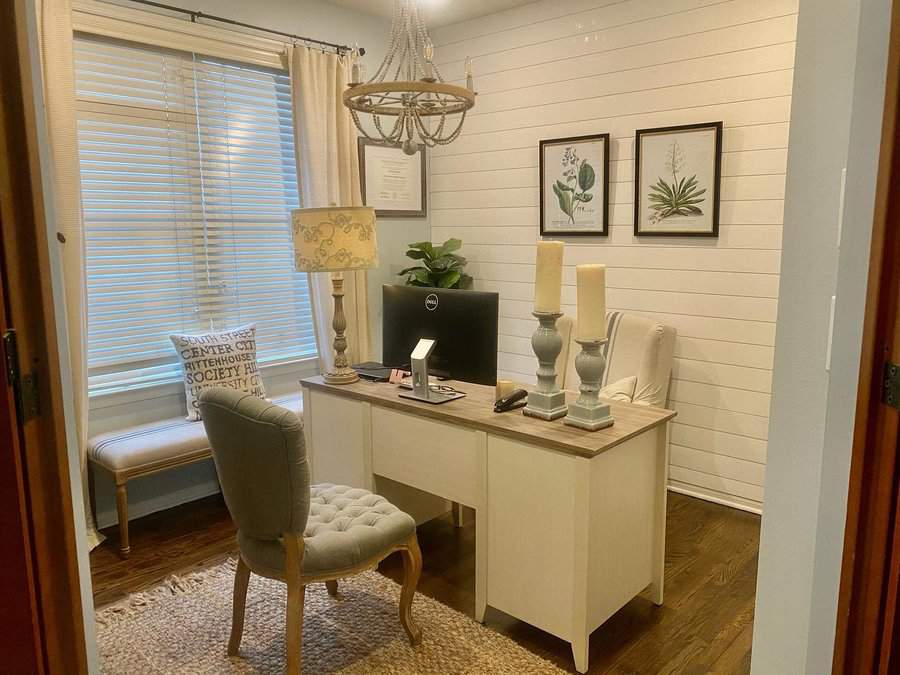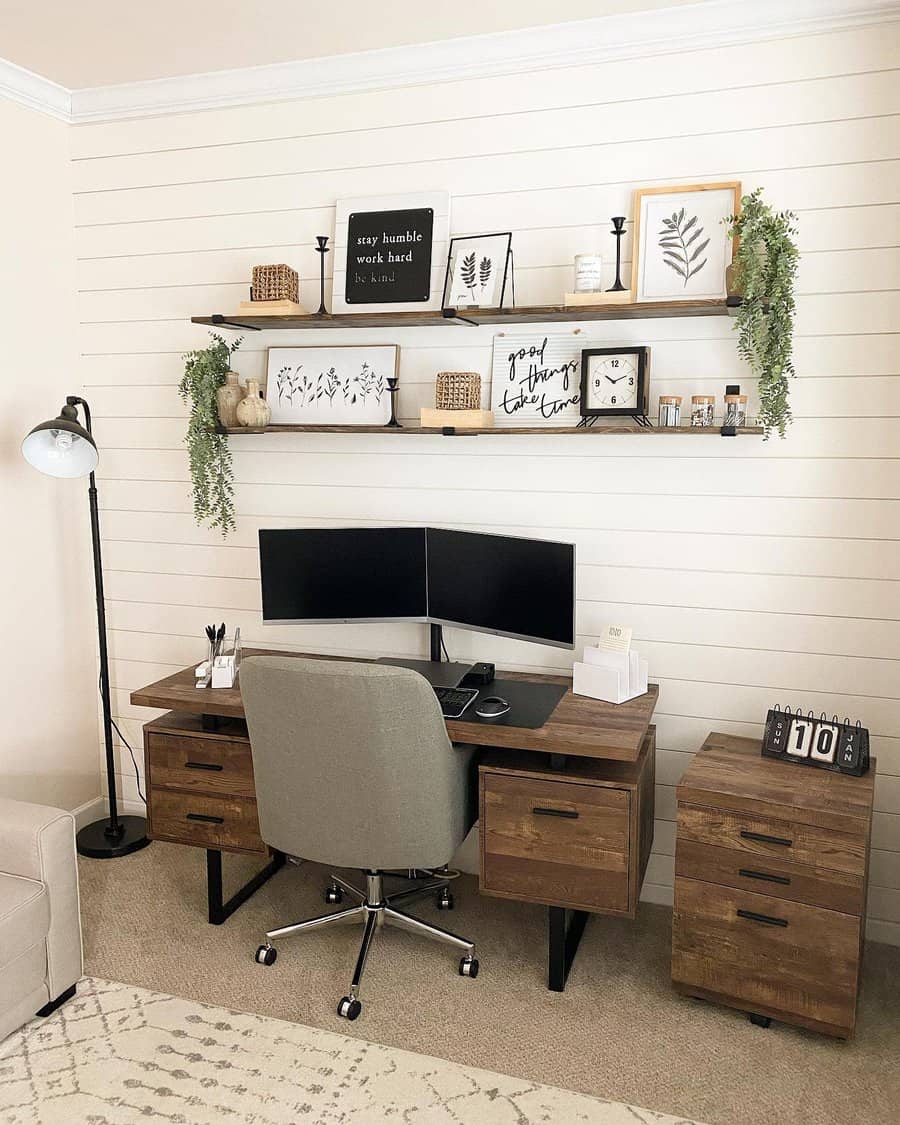 Define your desk area with shiplap and paint it a color that contrasts with the rest of the walls. Extend your horizontal shiplap wall paneling onto the ceiling for a unique design accent that will make a small office appear more spacious.
7. Pine
Back when shiplap was used as an interior wall foundation, southern yellow pine was the most popular material in Texas and the southeastern United States. Now pine is one of the most common shiplap woods across America.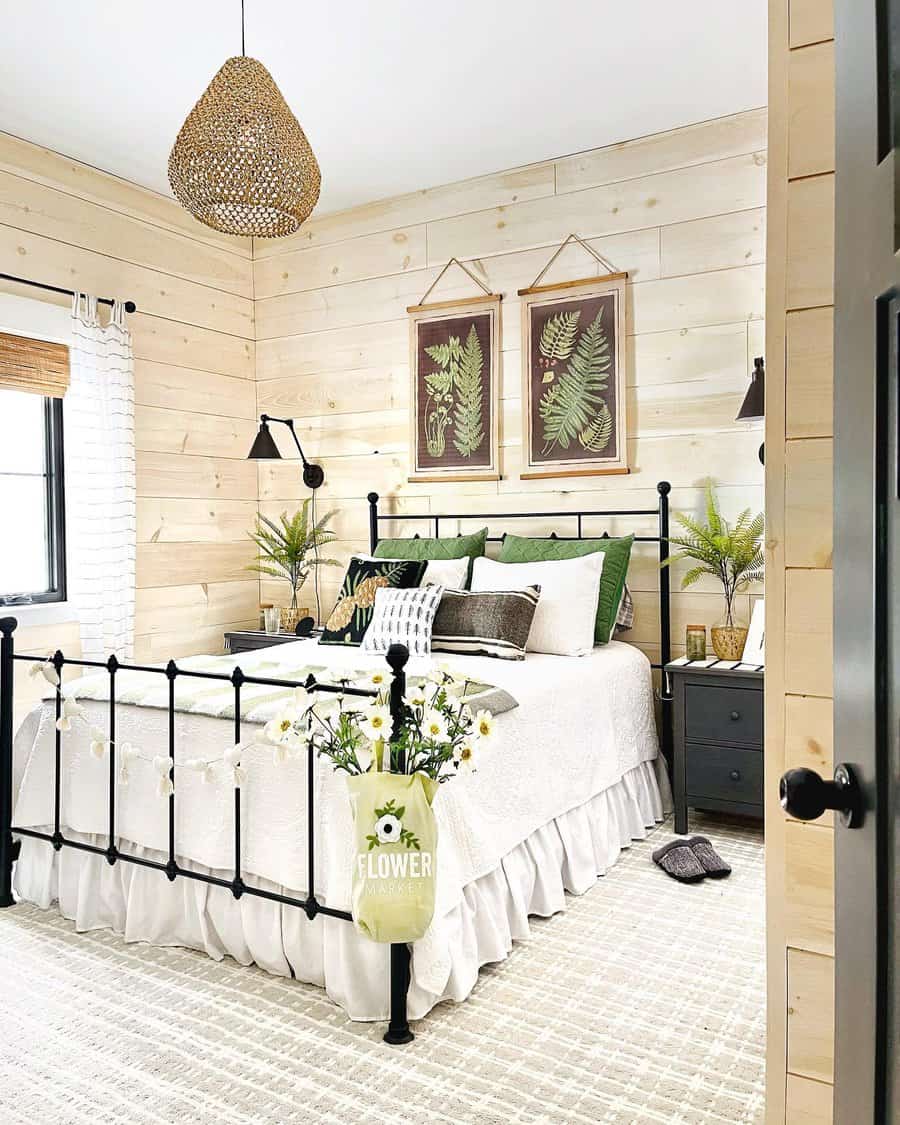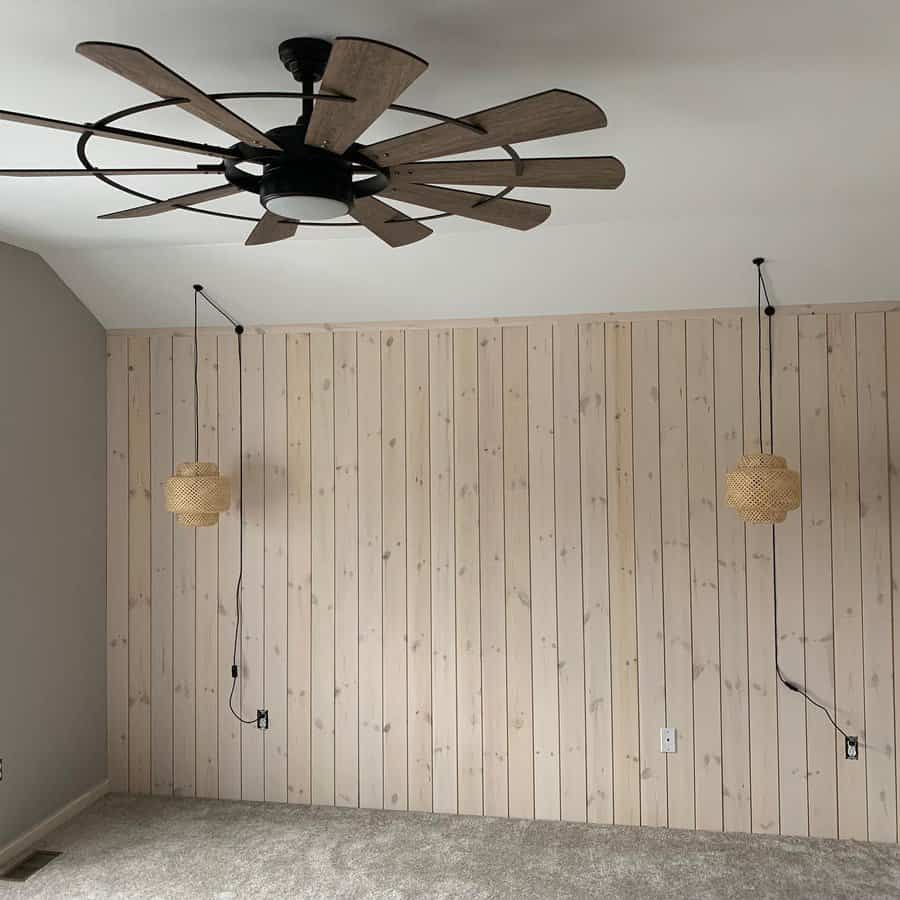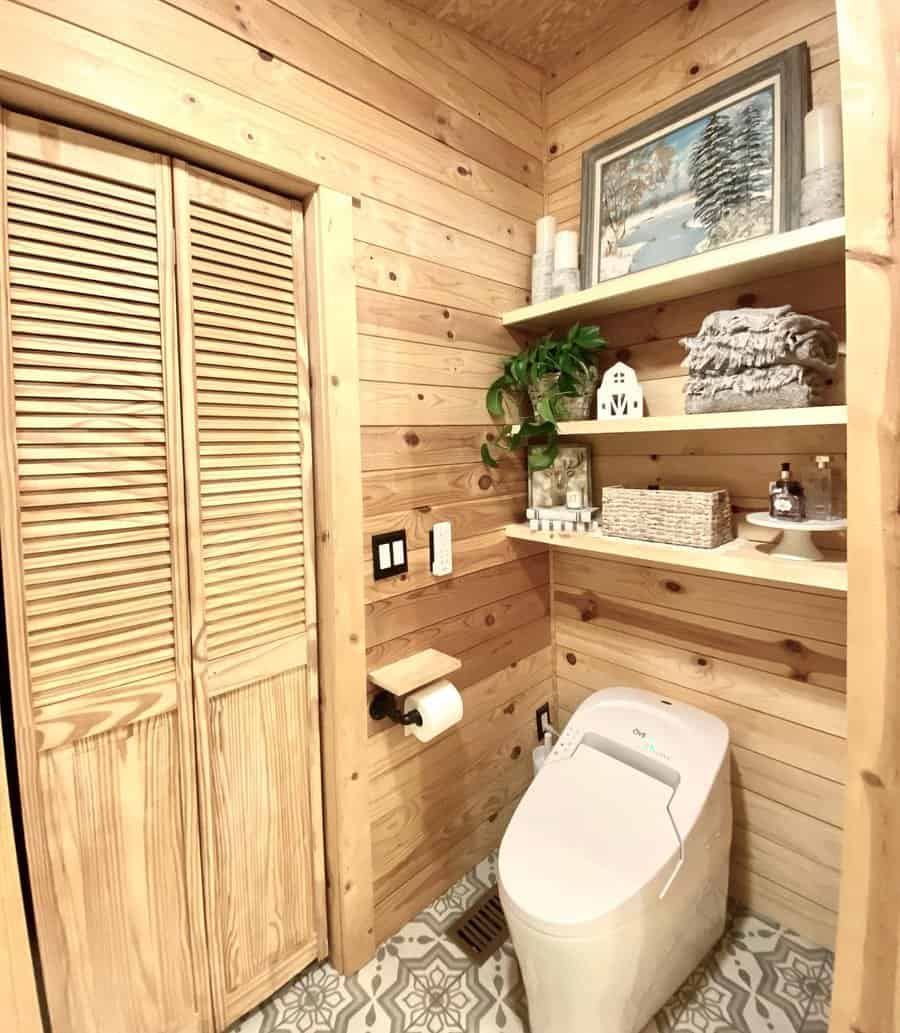 Unpainted pine shiplap adds a pale, rustic flavor to any room. Pine wood shiplap must be sealed if used in high-moisture areas like kitchens and bathrooms.
8. Reclaimed
Reclaimed wood makes an excellent type of shiplap. Its natural variations and textures are beautiful as a wall covering in rustic or contemporary homes.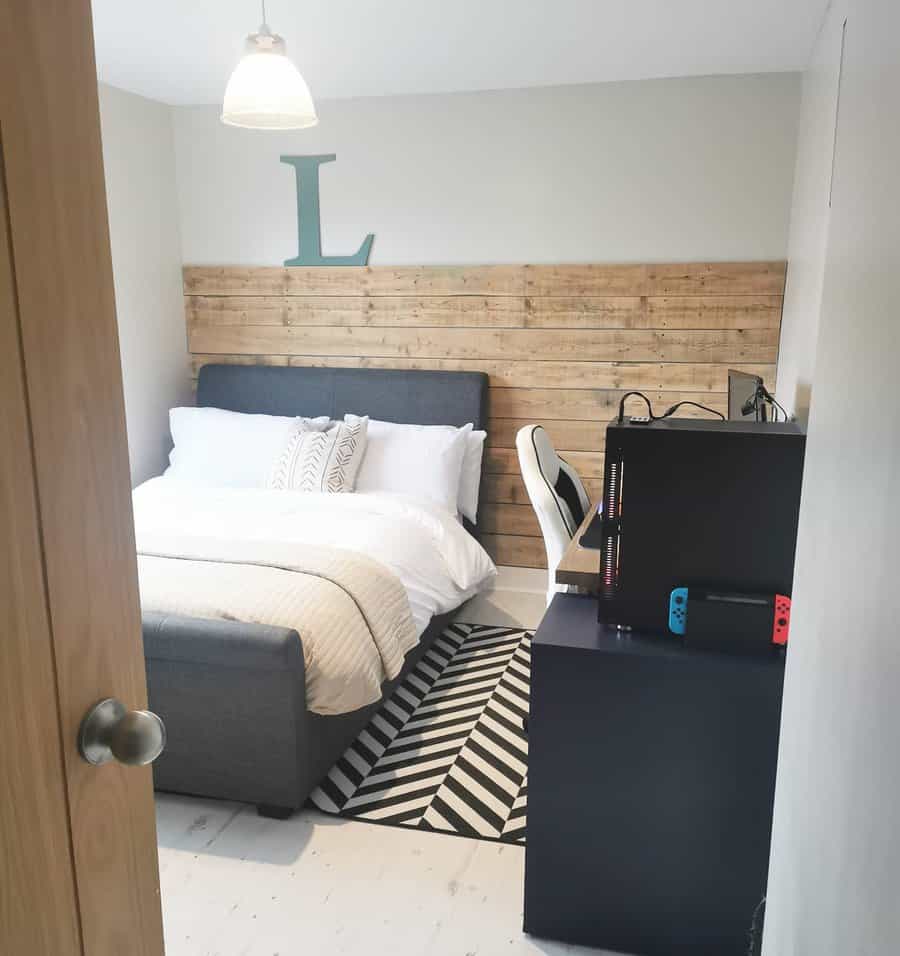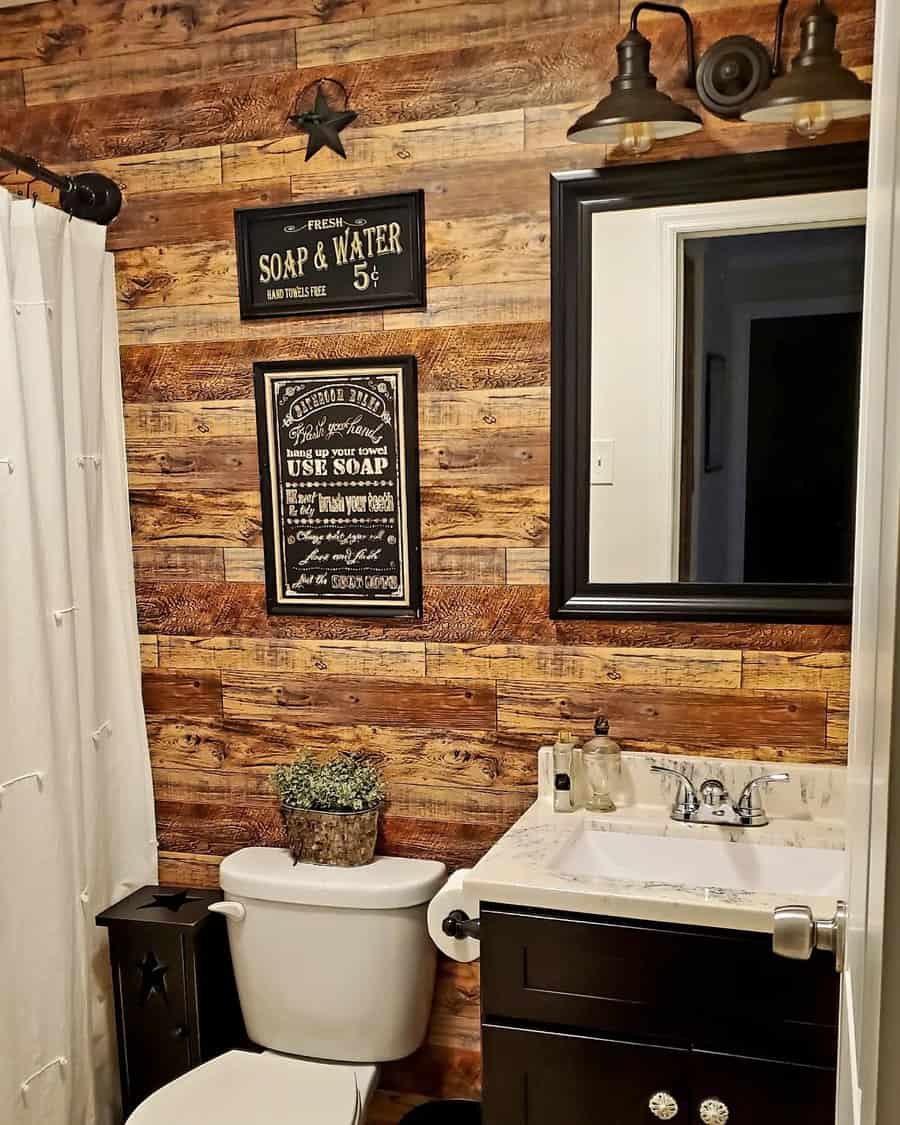 If you cannot get real shiplap from an old house, other types of reclaimed wood can be cut into shiplap planks. You can also achieve a faux reclaimed finish by staining planks different colors before installation.
9. Stained
Staining is an excellent way to add various wood tones to your home decor. An accent wall with varied shiplap planks can help tie together your decor when you already have several wood tones in the same space.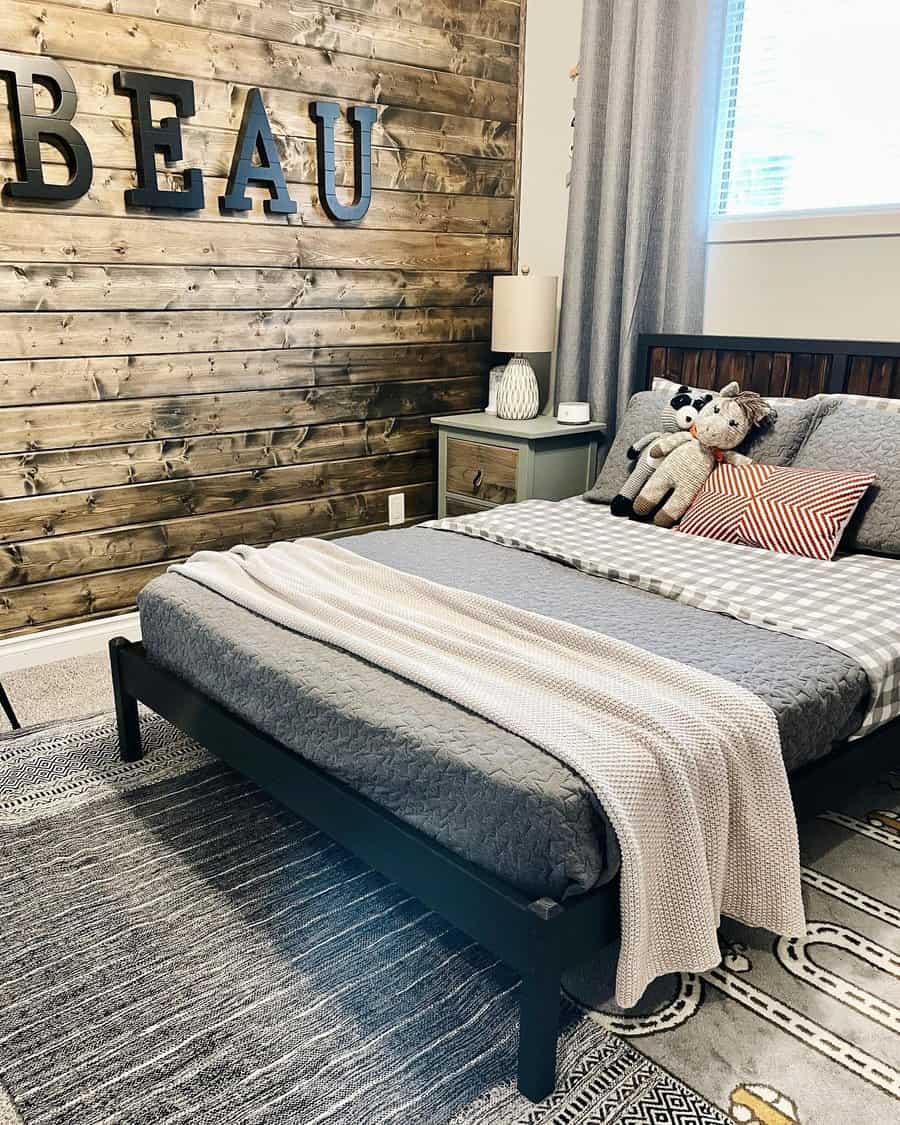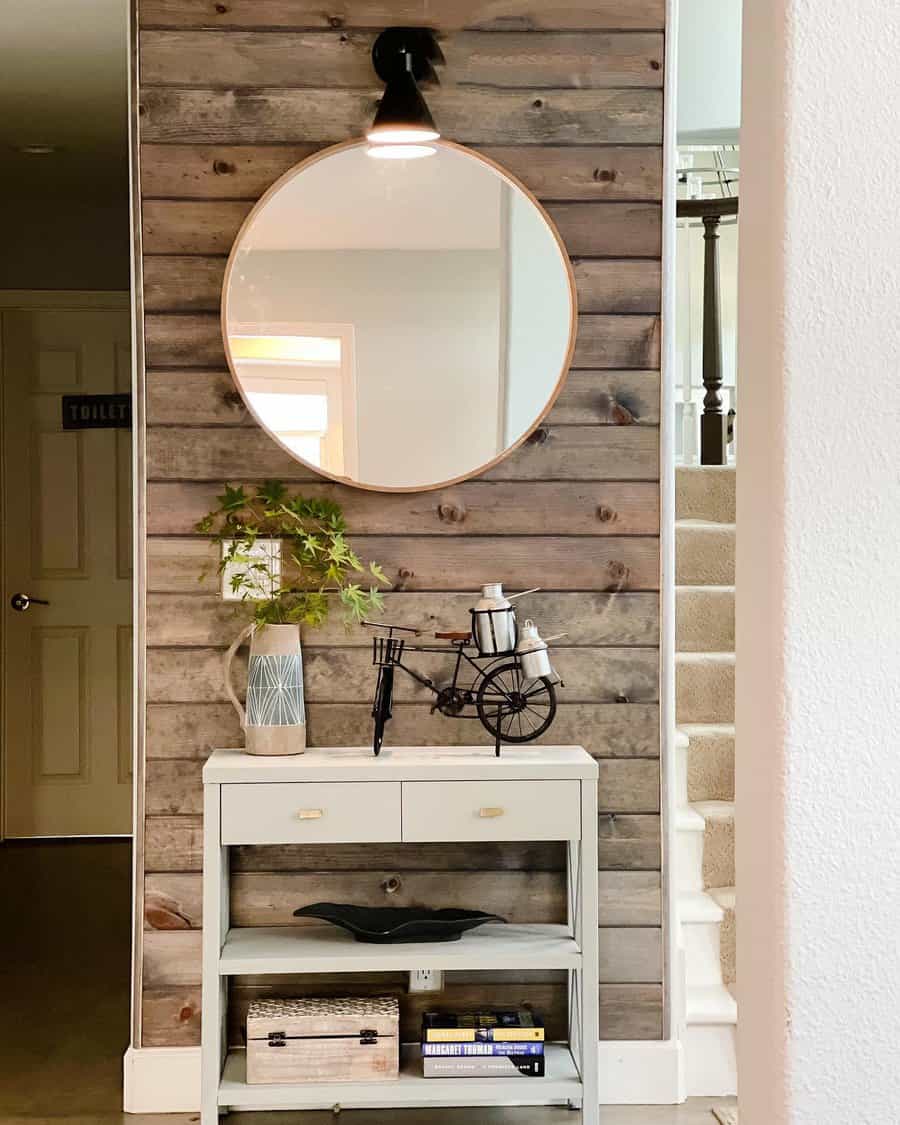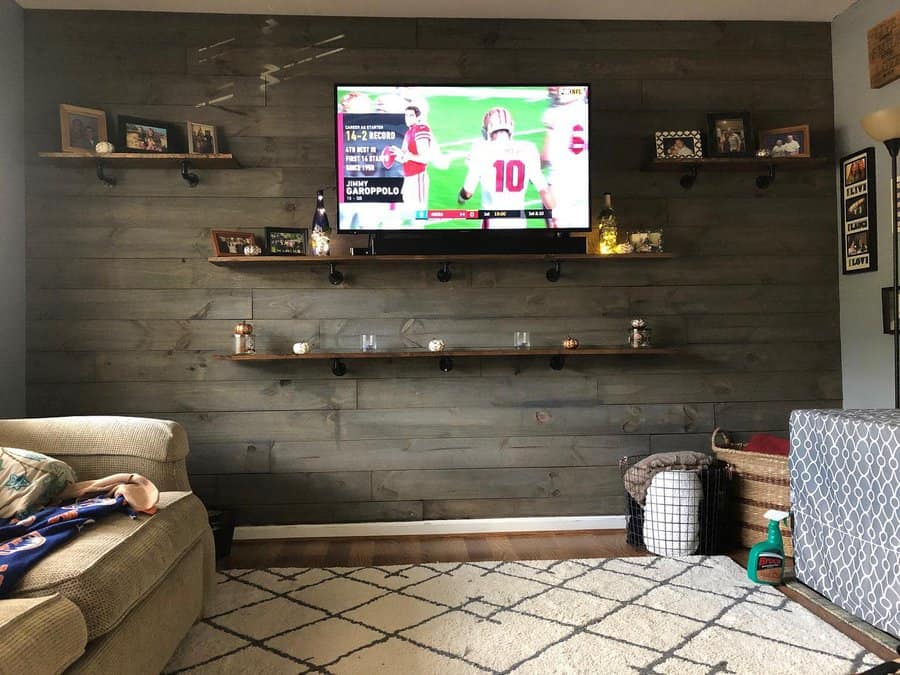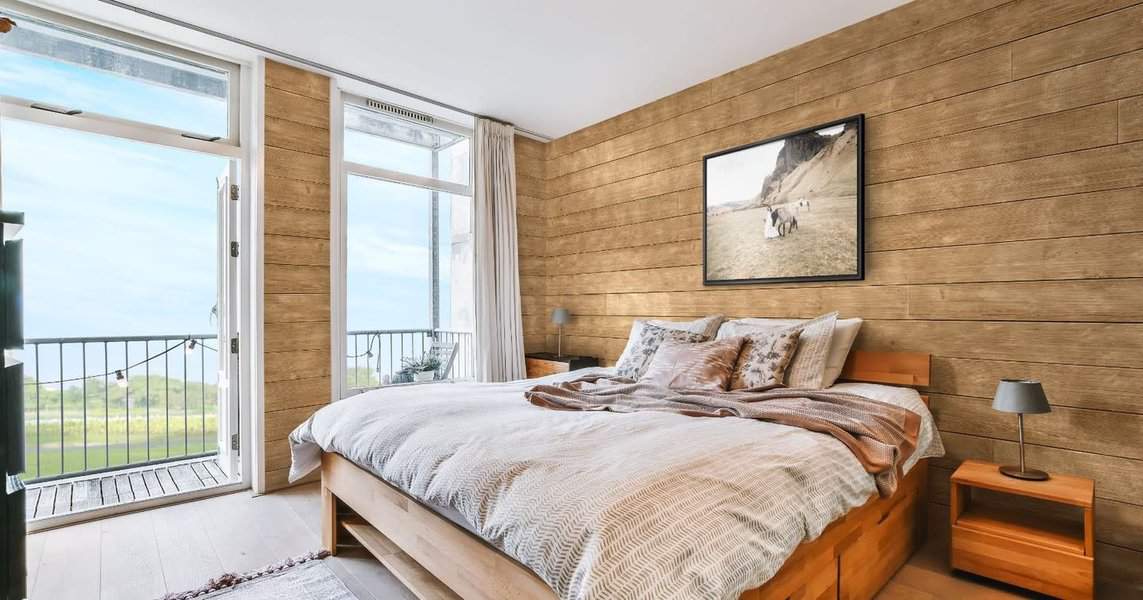 Most ceiling surfaces are covered in some variation of white plaster. But covering your ceiling in stained wood shiplap is a great way to make a room feel warmer and cozier.
10. Wainscoating
Sophisticated yet simple, wainscoting is decorative paneling installed along the lower half of a wall. Shiplap wainscoting is more casual than traditional types of wainscoting, but it's still an excellent choice for a dining room, bathroom, or hallway.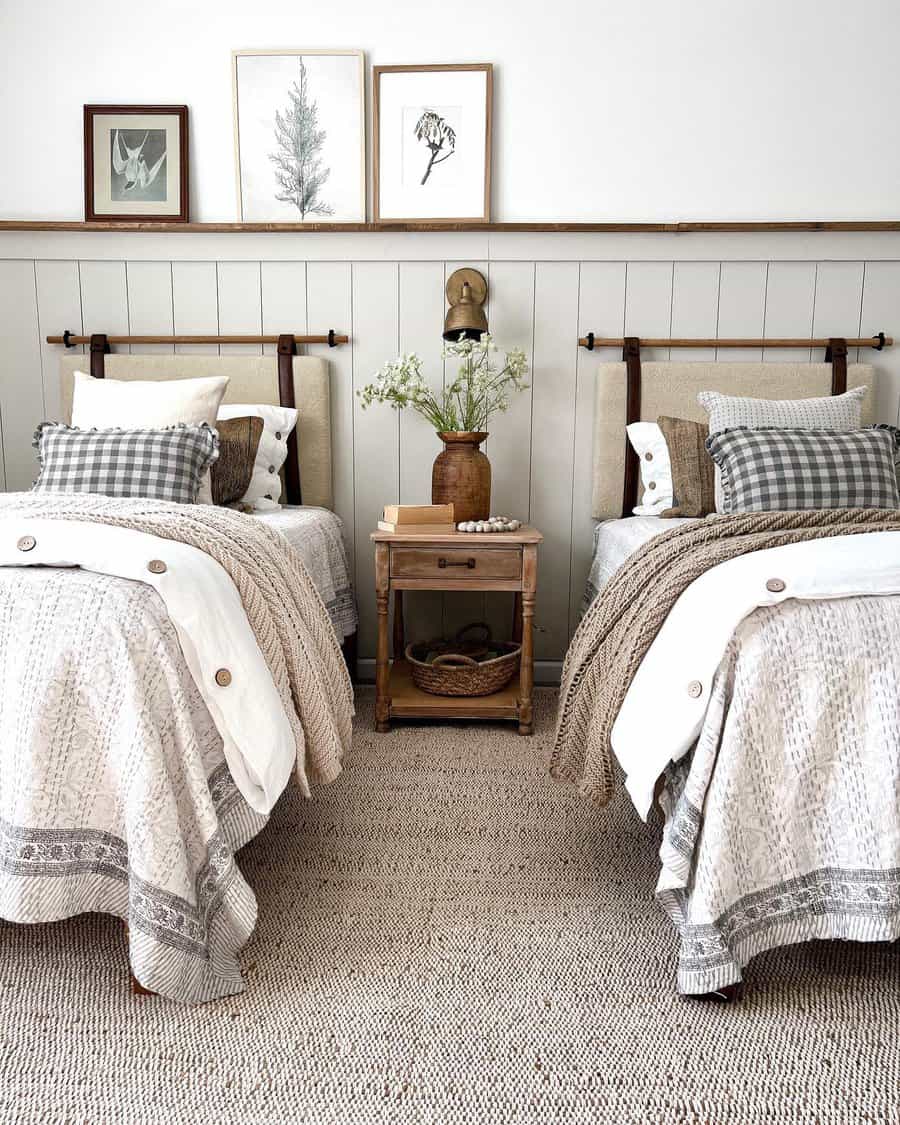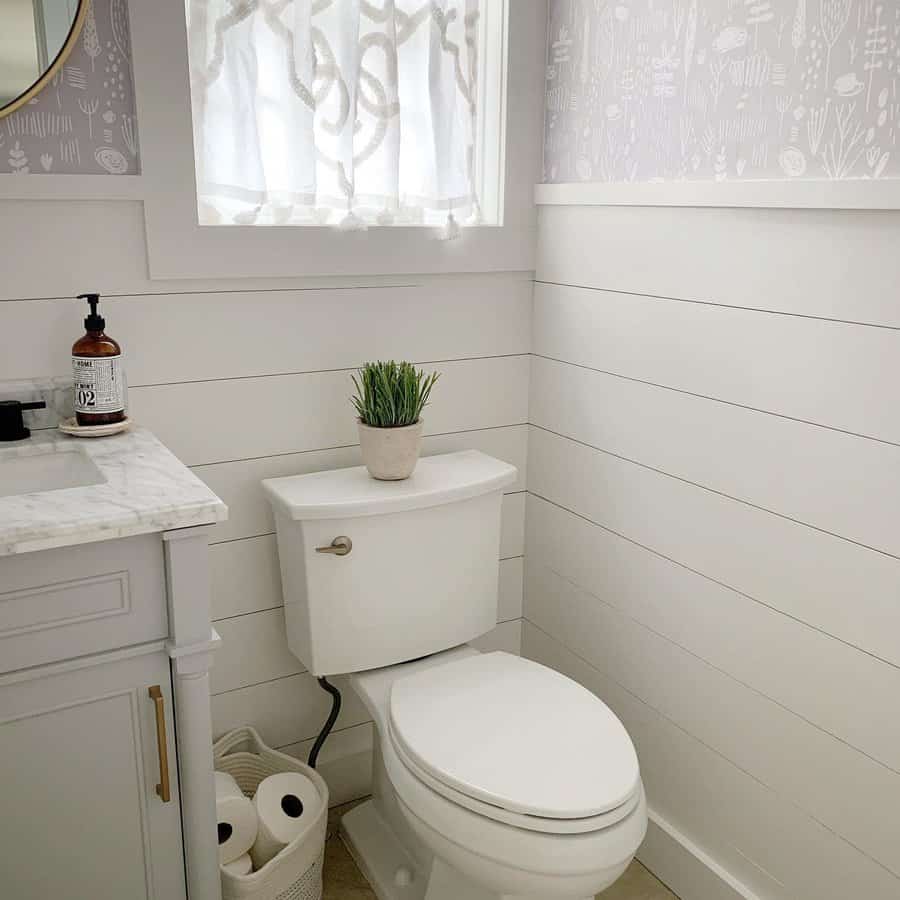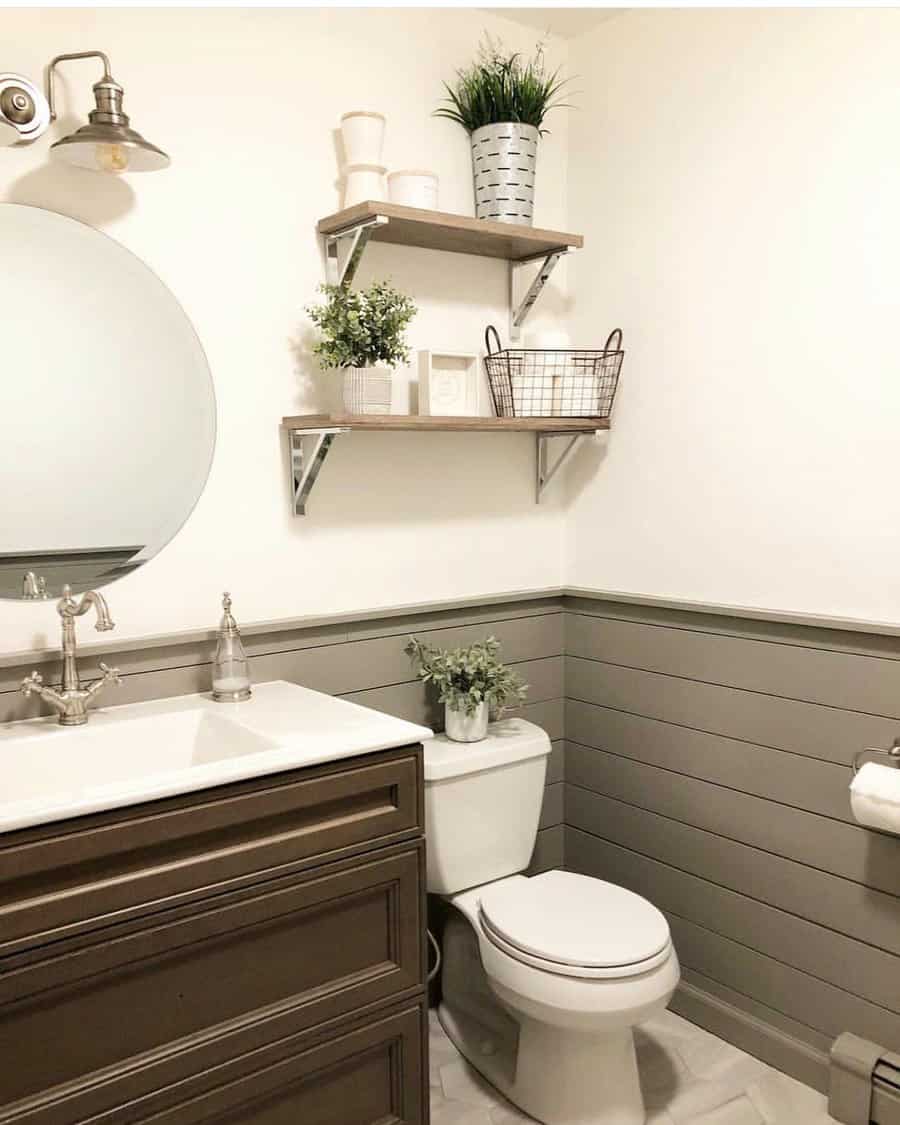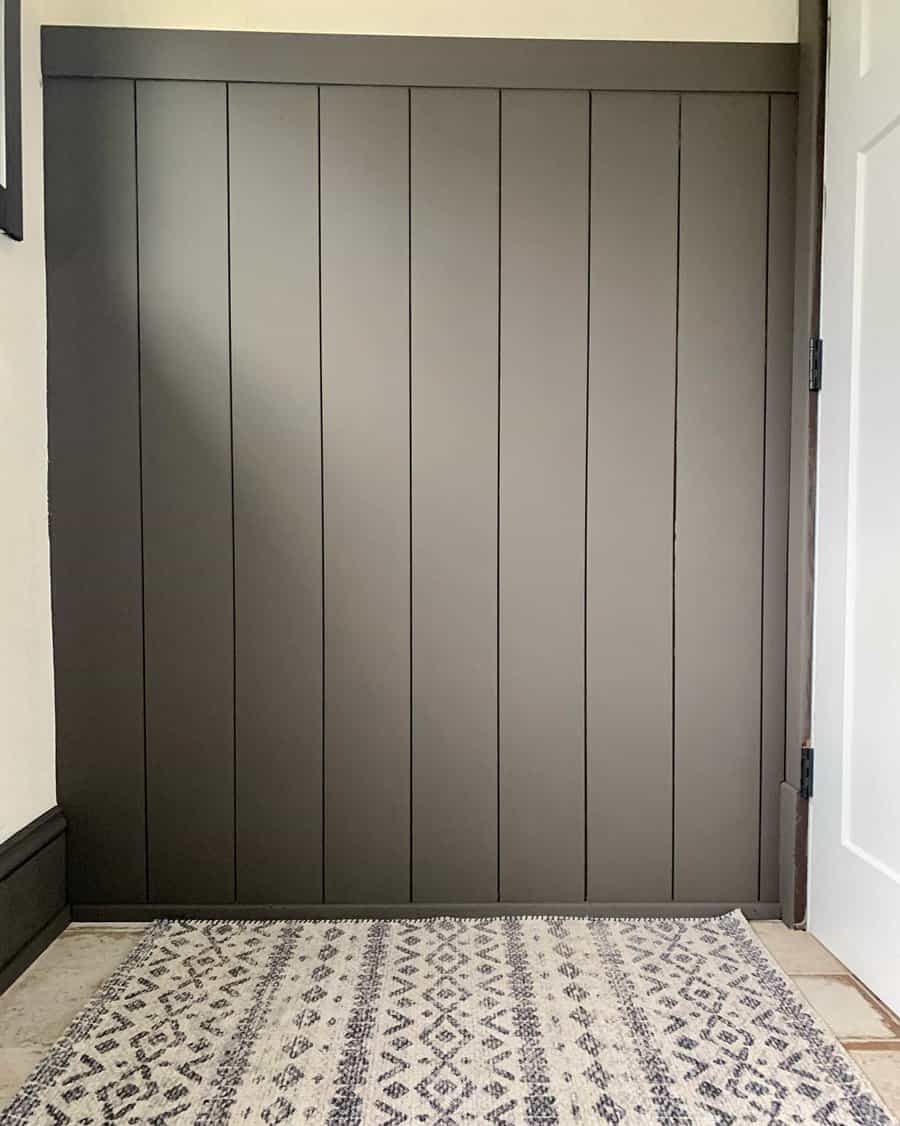 Because wainscoting is meant to protect walls from scuffs and dings, choose a durable type of shiplap wood. Add a decorative strip of molding along the top.
11. White
White is the first color that comes to mind when most people hear the word "shiplap." White shiplap has now transcended the boundaries of farmhouse and cottage style and can be found in just about any traditional or contemporary interior.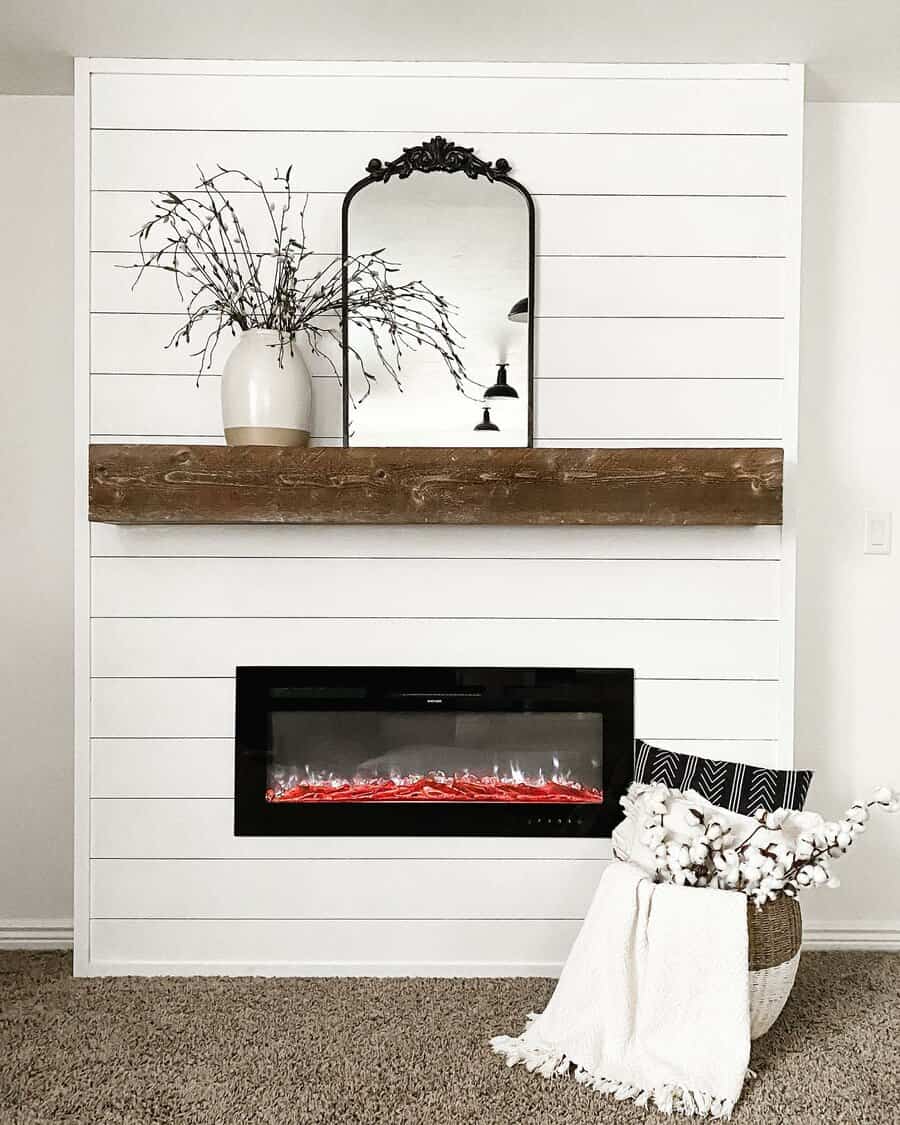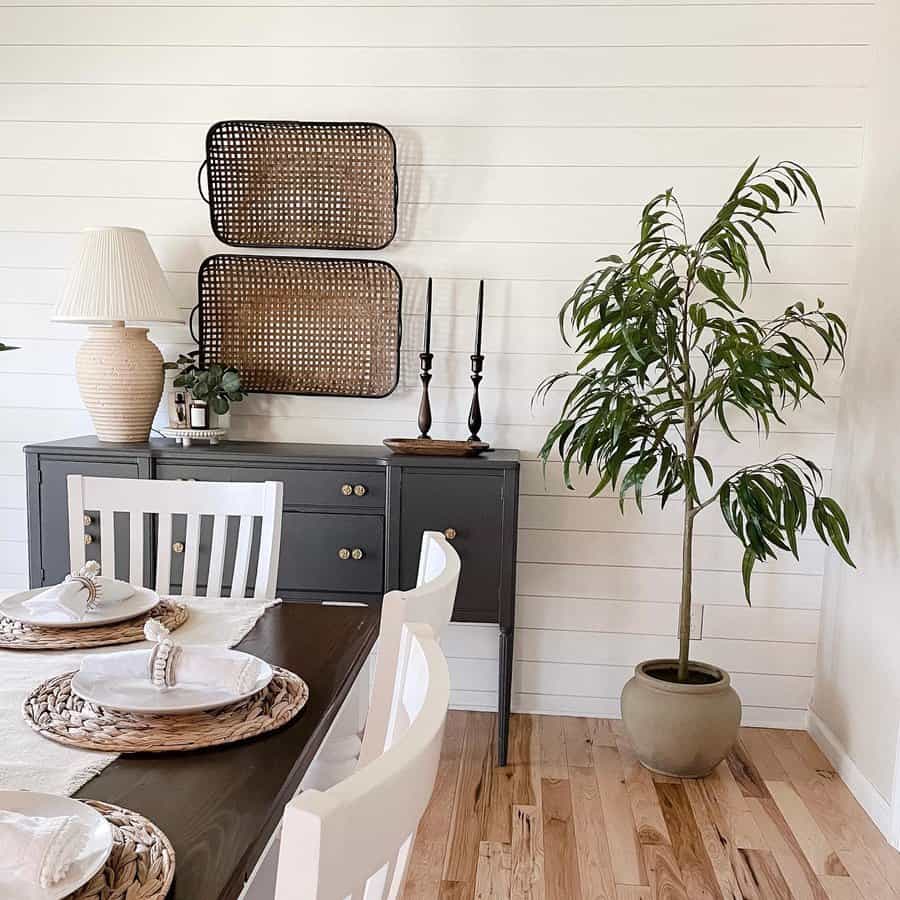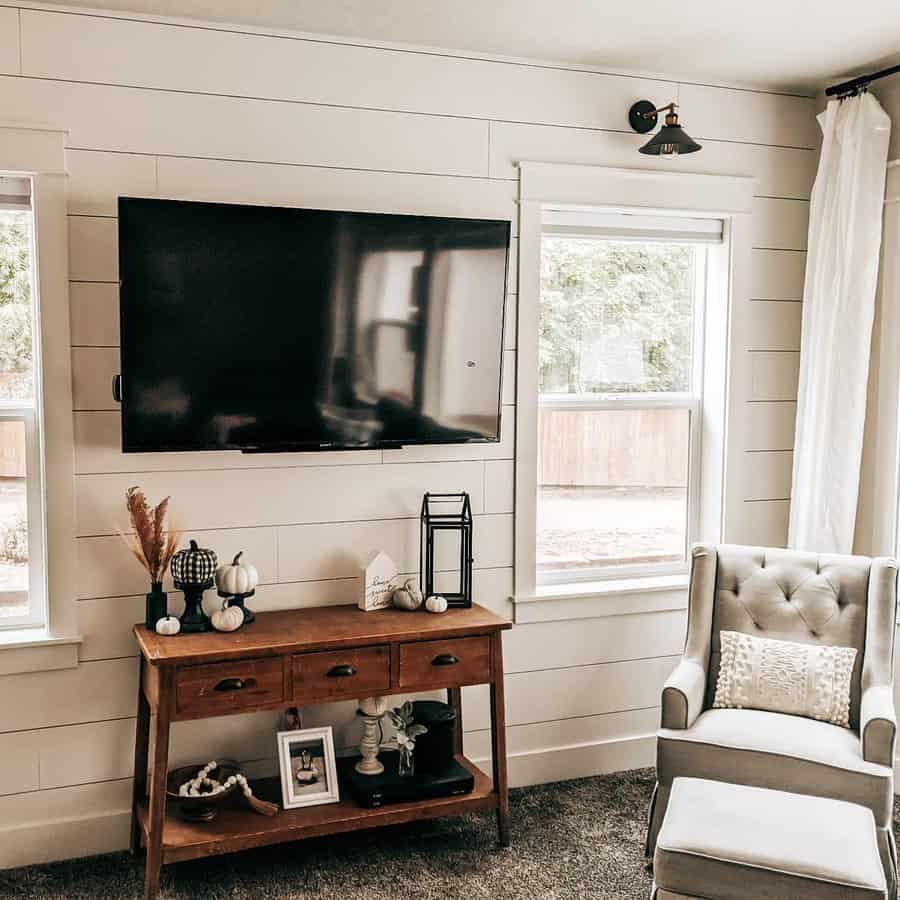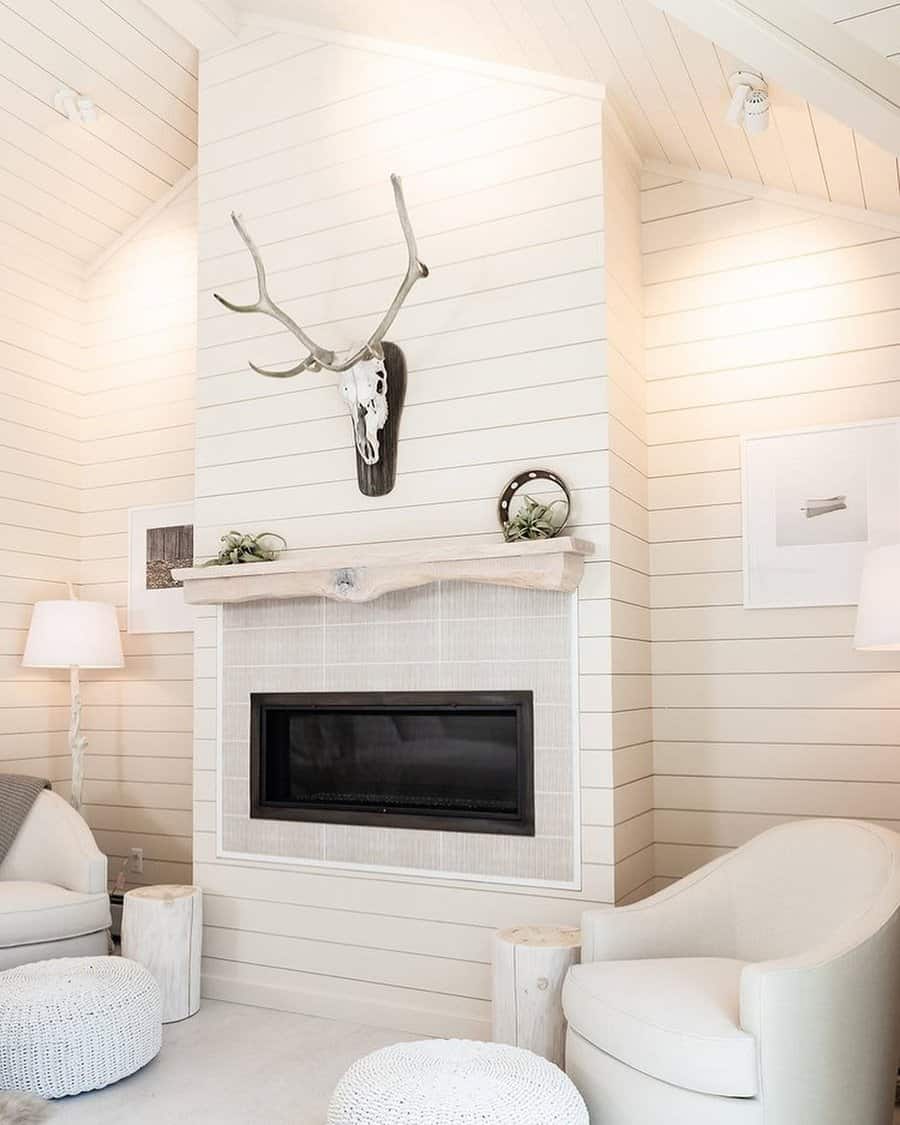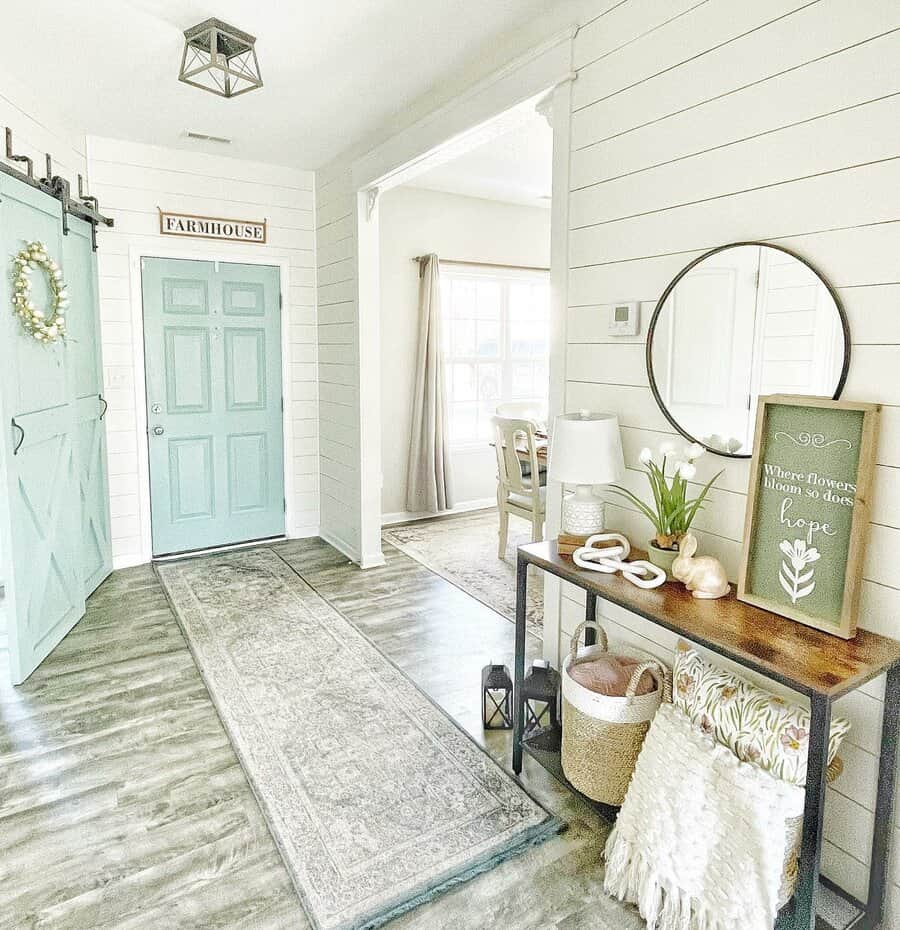 White paint is a classic finish for shiplap, but you don't have to settle for a plain bright white. Cream, ivory, and barely-there grey are white-like paint choices that provide the same look but in a softer way.
12. Whitewash
Whitewash is an excellent choice for someone who loves the look of white shiplap but wants some of the natural wood grain to remain. It's particularly lovely in a room that also has whitewashed exposed brick walls.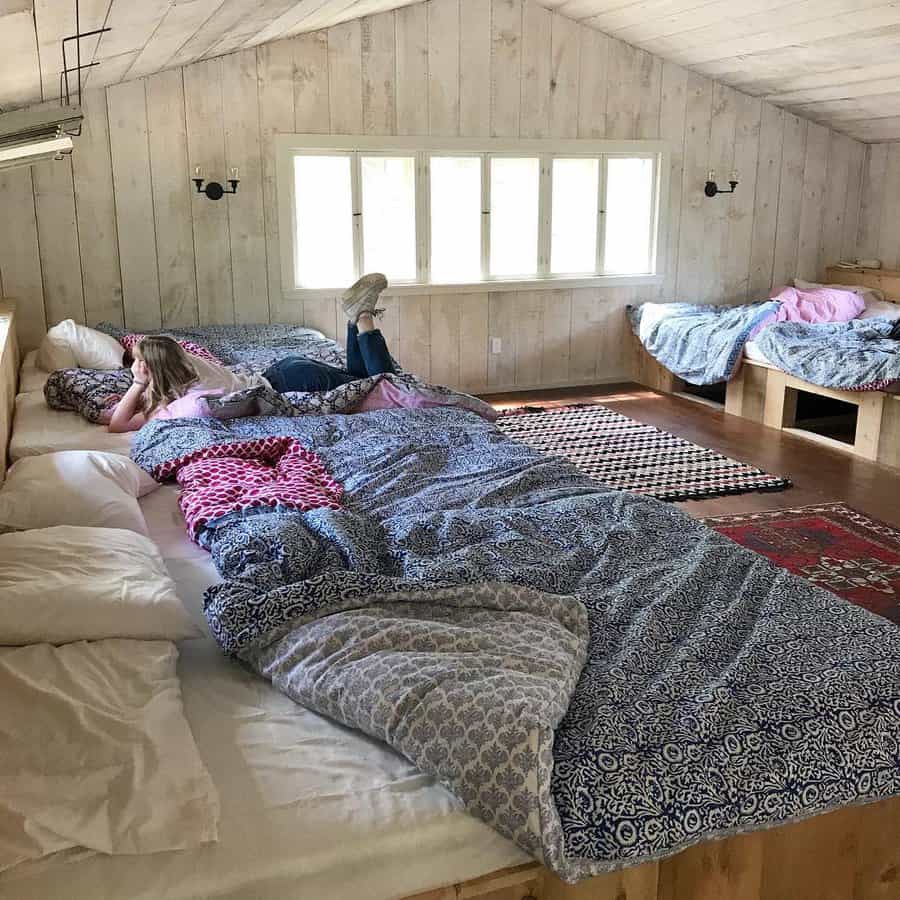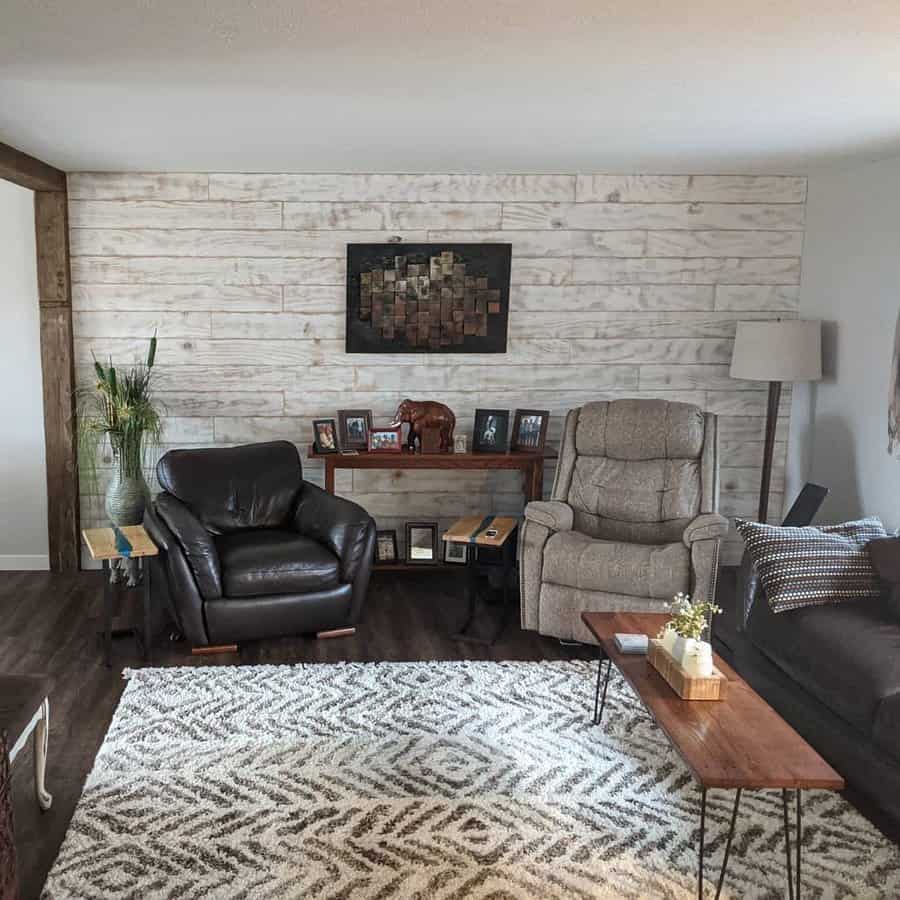 Traditional whitewash paint was made from a mixture of chalk and slaked lime, but now you can make an easier version by mixing one part white paint with three parts water. Whitewashed shiplap will need a sealer or glaze to protect the finish.
Shiplap FAQs
What is so special about shiplap?
Shiplap wall ideas have become so popular for several reasons. For starters, it's an easy DIY wall decor option. A DIY shiplap wall is also affordable because it can be made with inexpensive or reclaimed wood. Finally, a shiplap accent wall adds a casual, rustic texture to any room and looks great whether you stain the wood or paint it.
Do you put shiplap over drywall?
Shiplap was used well before the invention of drywall, so in a new build or remodel, you can use it in place of sheetrock. However, if you simply want a shiplap board finish on an existing interior wall, you don't have to remove the drywall first. Use an adhesive and nails to securely fasten each shiplap plank to the drywall.