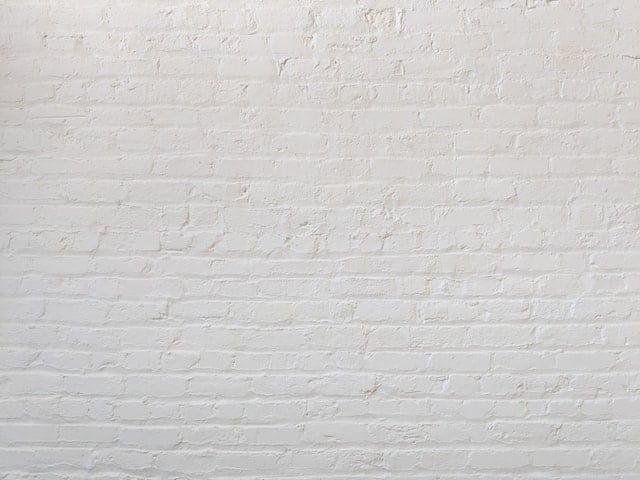 38 Shiplap Wall Design Ideas
by — Kari Apted

Published on August 19, 2022

Updated on October 2, 2023
Shiplap is a traditional wall texture made from nailing wood planks in orderly rows. Originally designed to waterproof seacraft, shiplap paneling has grooves cut into its sides so that each piece connects tightly together.
Before the invention of sheetrock, shiplap was used to provide an even surface for applying wallpaper. Though it wasn't originally intended to be seen, interior design experts discovered that exposed shiplap made a beautiful and unique wall treatment.
Made popular by "Fixer Upper" and other home decor shows, real and faux shiplap ideas are here to stay. Check out our favorite takes on this comfortable modern farmhouse accent wall idea.
1. Elevate Your Space with an Accent Wall
Shiplap walls effortlessly infuse charm and character into your home. These versatile wall treatments work wonders for creating a modern farmhouse feel or adding rustic chic vibes. To achieve this look, consider installing a white shiplap for a clean, timeless appeal, or opt for natural wood tones for warmth. Complement your shiplap wall with vintage decor pieces and soft furnishings for a cozy and inviting atmosphere that elevates your interior design.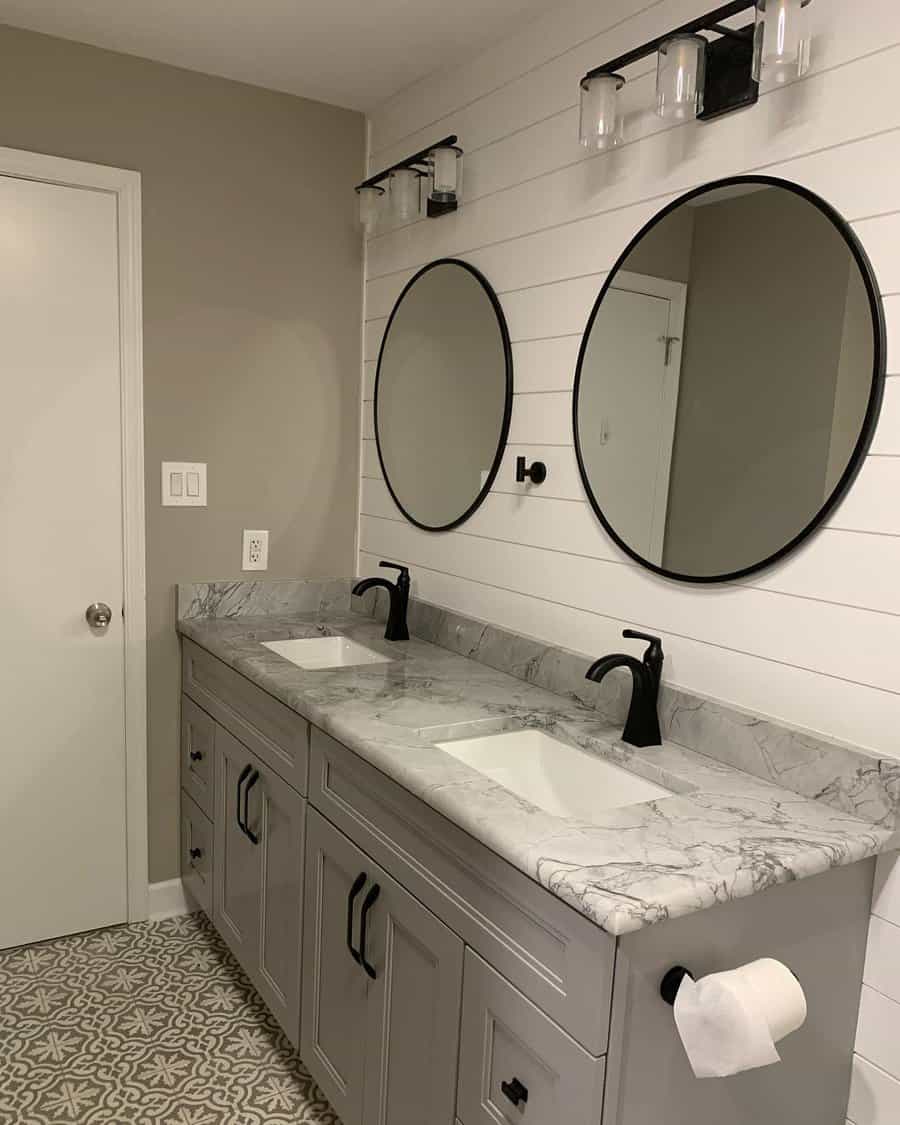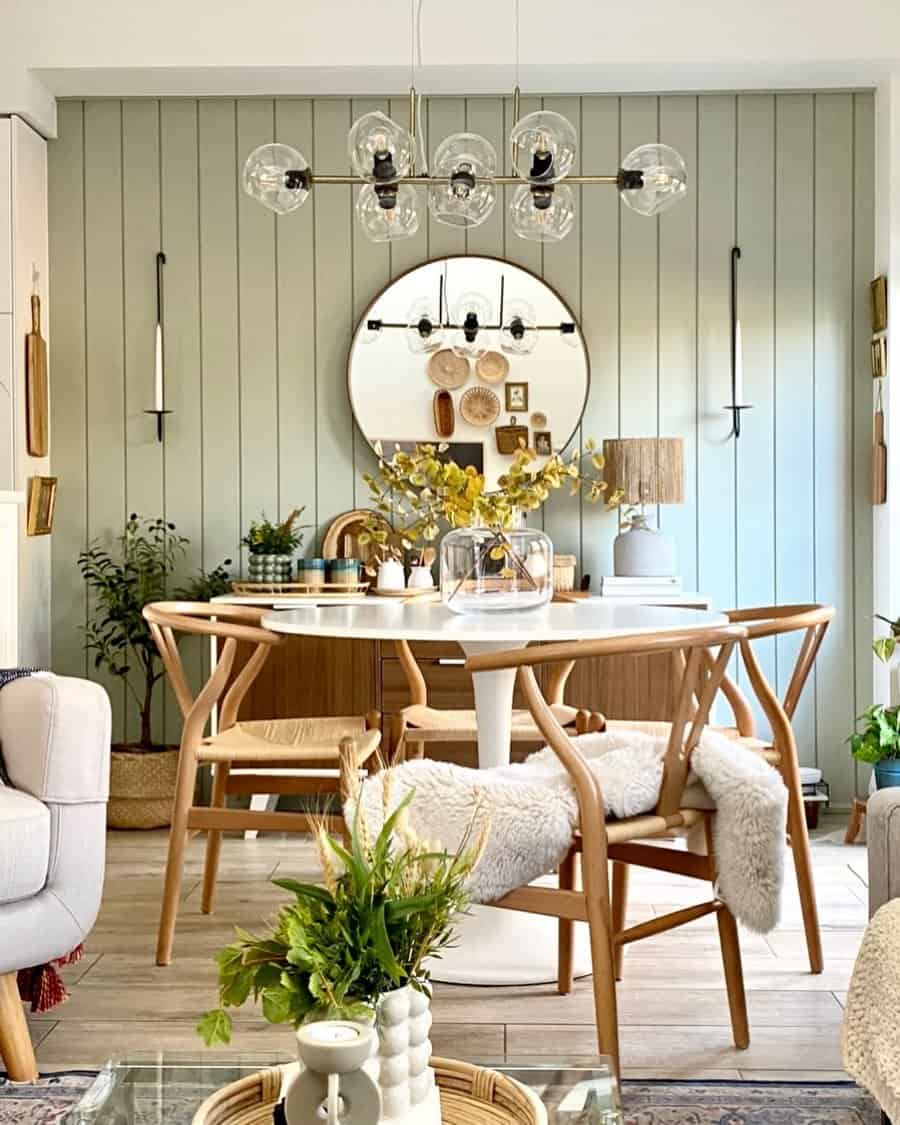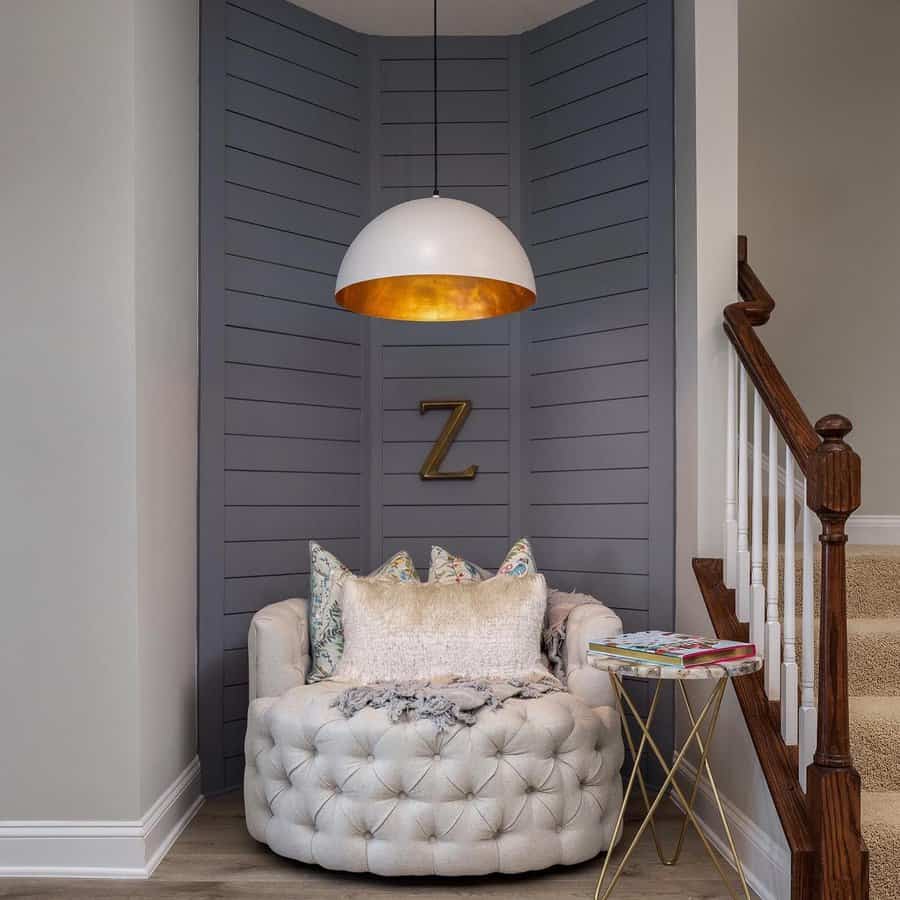 2. Transform Your Bathroom with Shiplap
Revamp your bathroom's ambiance with horizontal shiplap walls for a tranquil and chic update. Opting for horizontal planks instead of vertical ones can create a sense of spaciousness and airiness in the room. Beyond its visual appeal, shiplap complements your chosen wall color and enhances the colors in your decor.
The intricate texture and sleek lines of horizontal shiplap infuse character and timeless elegance into your bathroom. Discover how to install a horizontal shiplap to elevate your bathroom's aesthetics and bring it to life.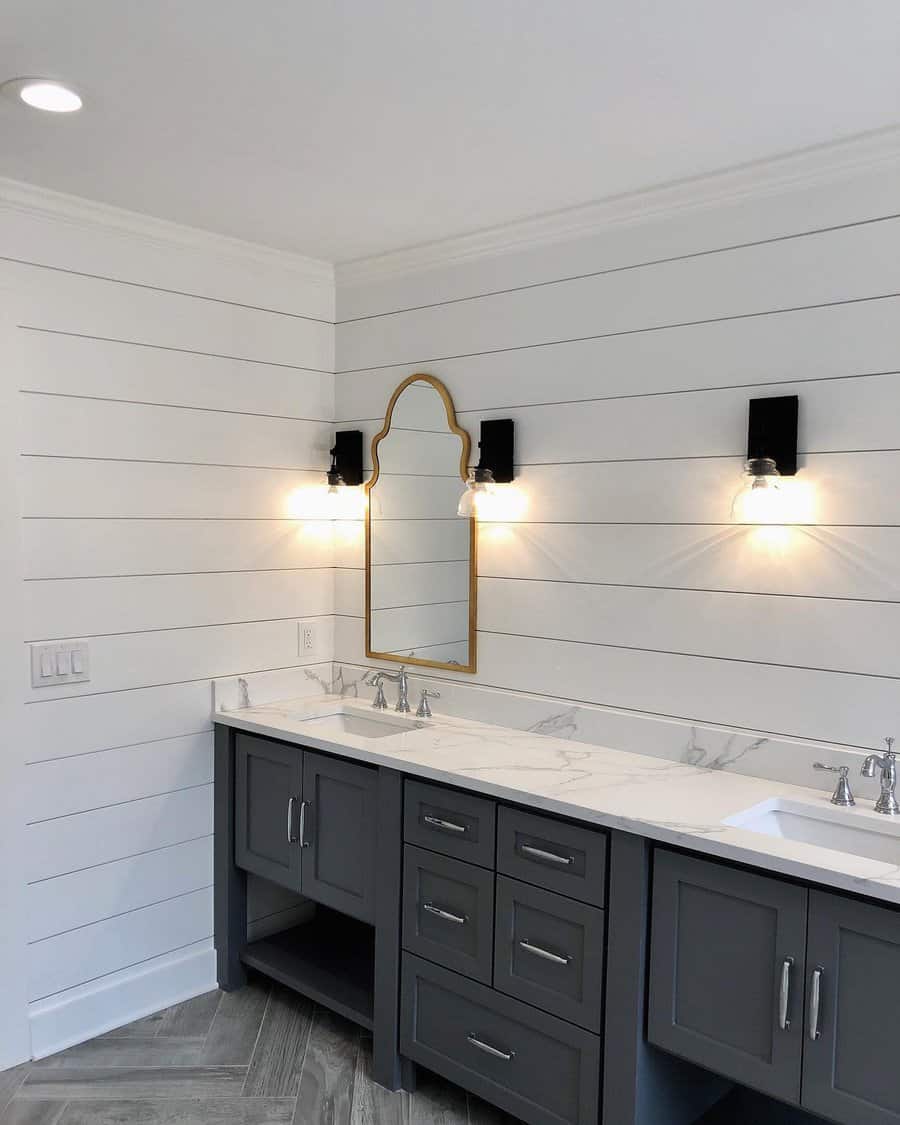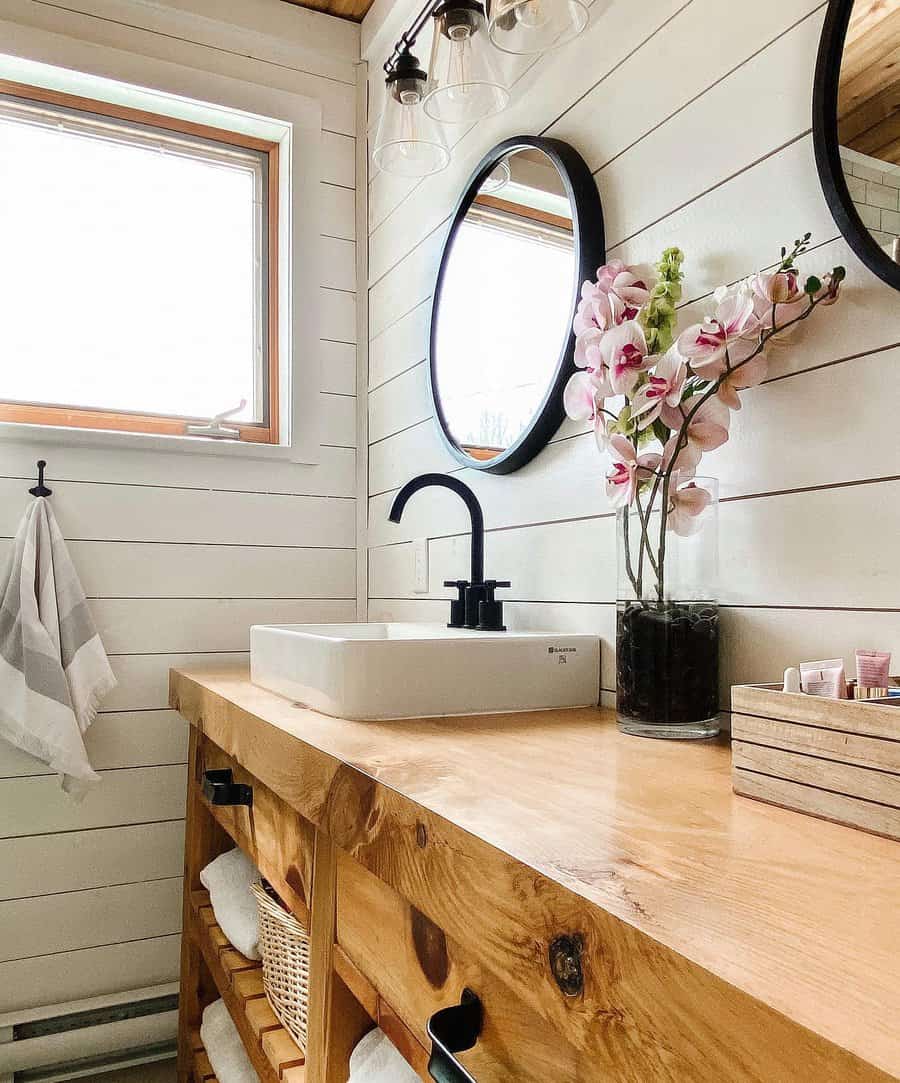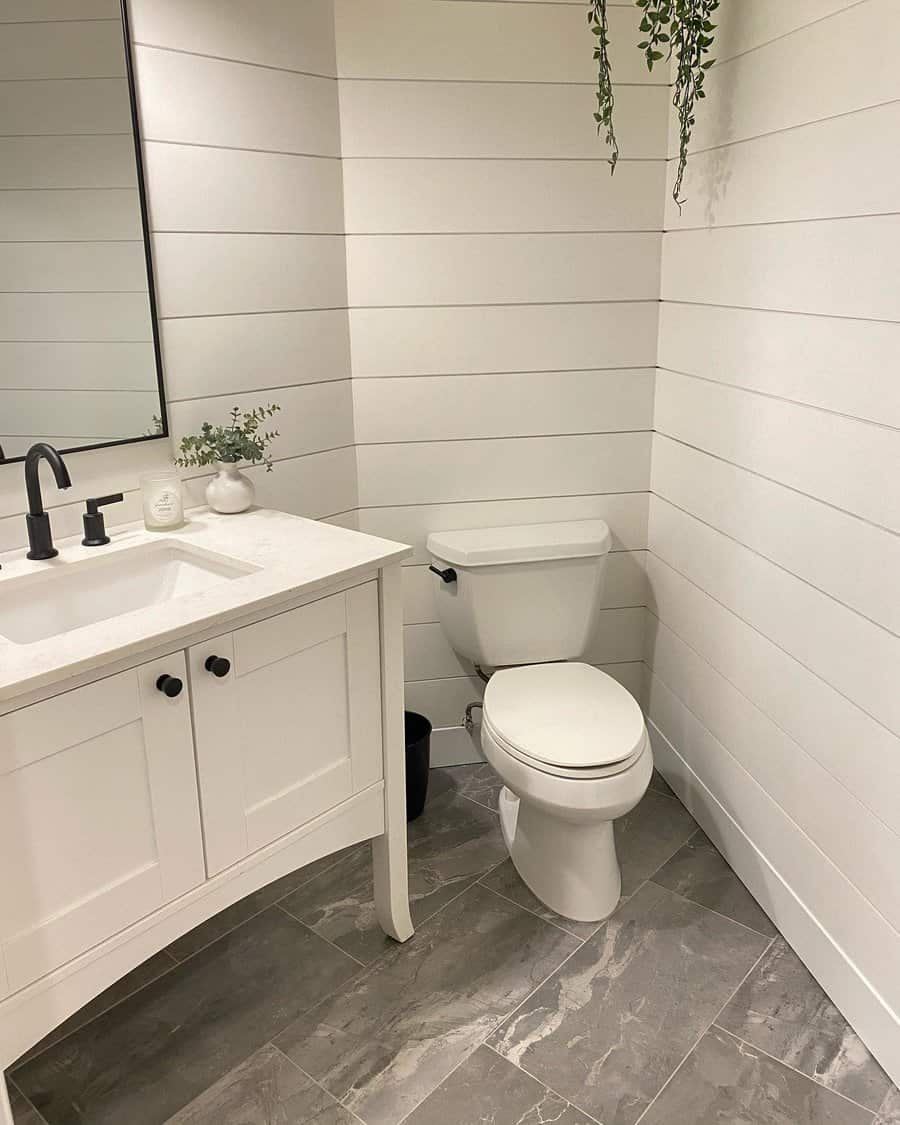 3. Enhance Your Decor with Shiplap Artistry
Enhance your home's ambiance by incorporating shiplap walls, the ideal backdrop for artistic expression. Personalize your shiplap feature with DIY artwork, chic frames, and letterboards to make a statement that reflects your style.
Display cherished family photos, original art, or prints from favorite artists to infuse personality and modernity into your space. With a dash of creativity, your shiplap wall can transform into a unique, visually captivating masterpiece.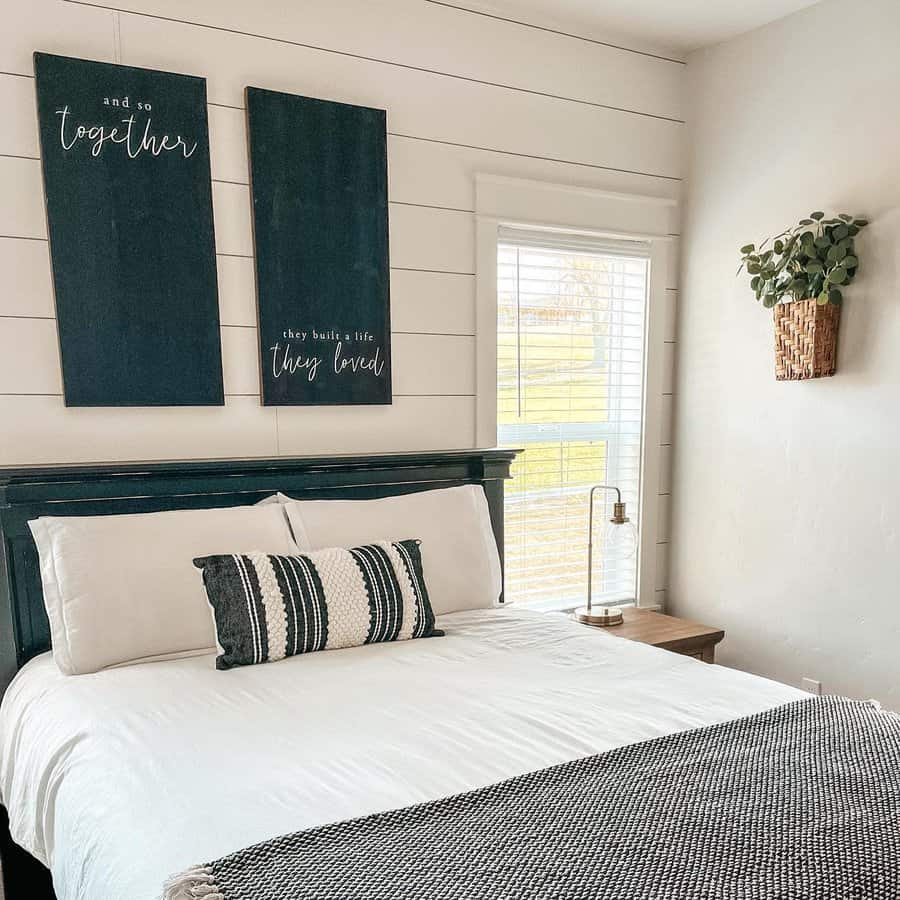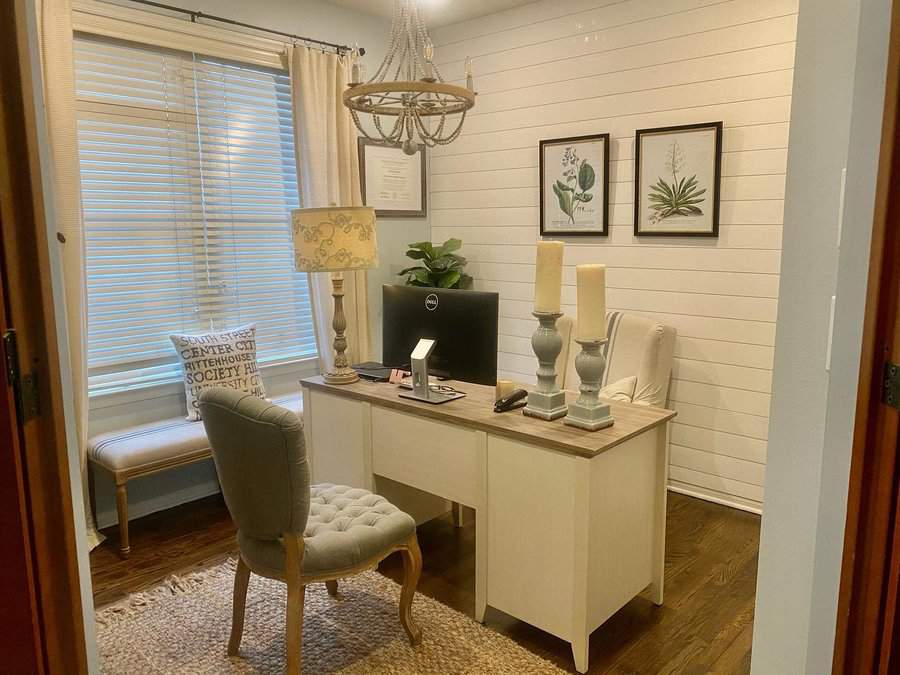 4. Create a Stylish Herringbone Shiplap Pattern
Achieve a captivating and rustic ambiance in your space by incorporating a herringbone-patterned shiplap wall. This unconventional design choice infuses your room with a unique visual appeal and added dimension, evoking creativity and a natural connection.
Use it as a bold statement wall or a subtle accent for a touch of warmth that complements your overall decor. To maximize the effect, pair it with earthy tones, cozy textiles, and nature-inspired decor elements.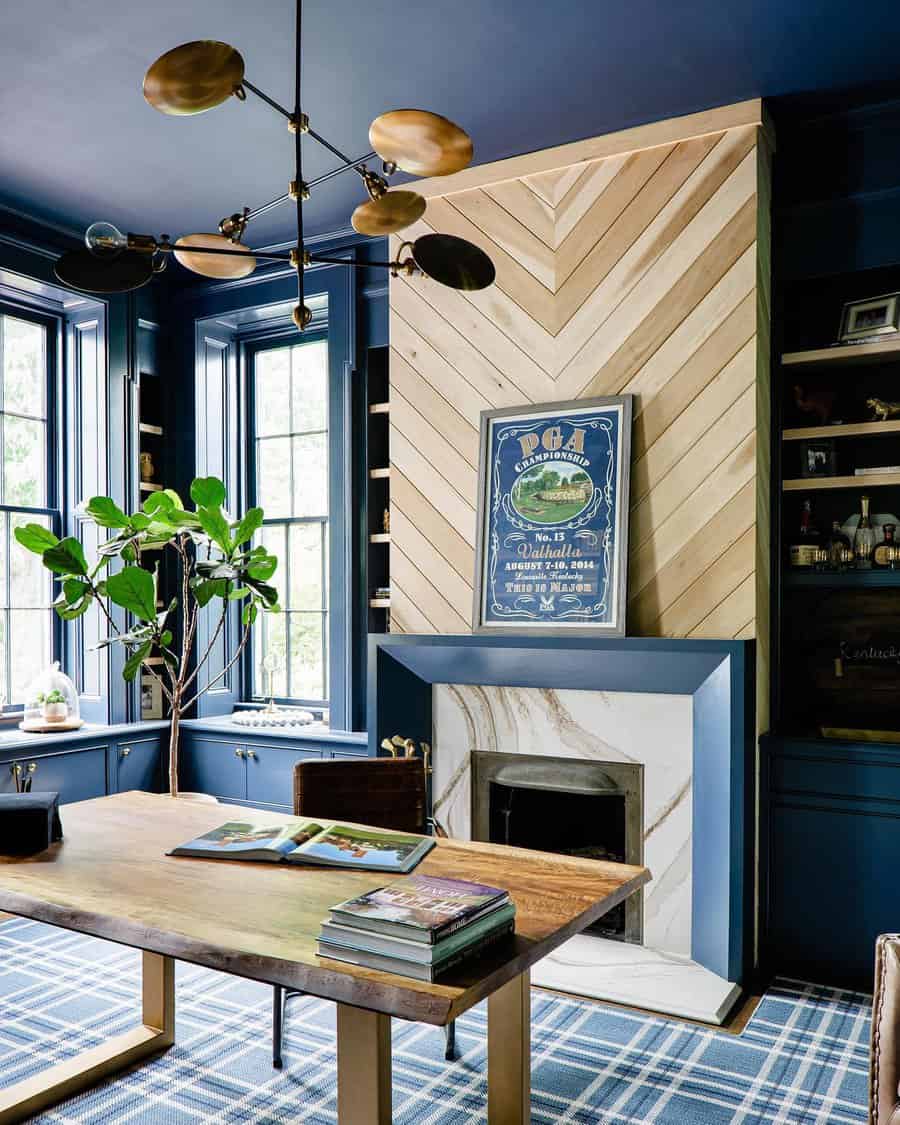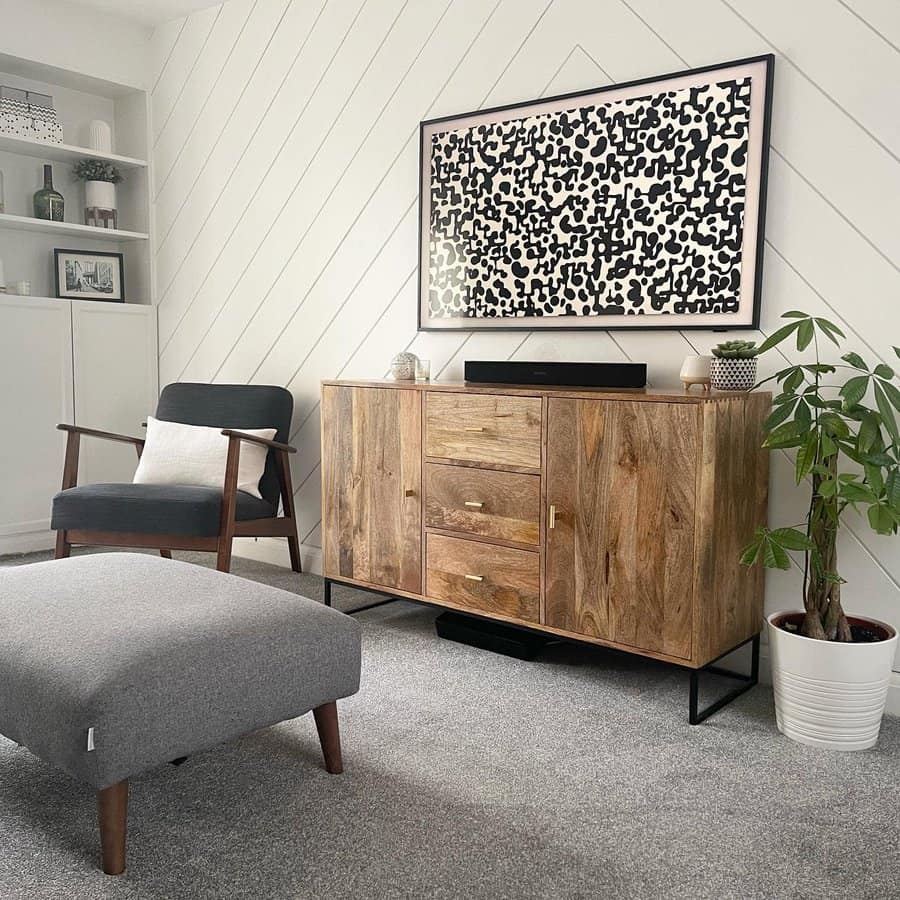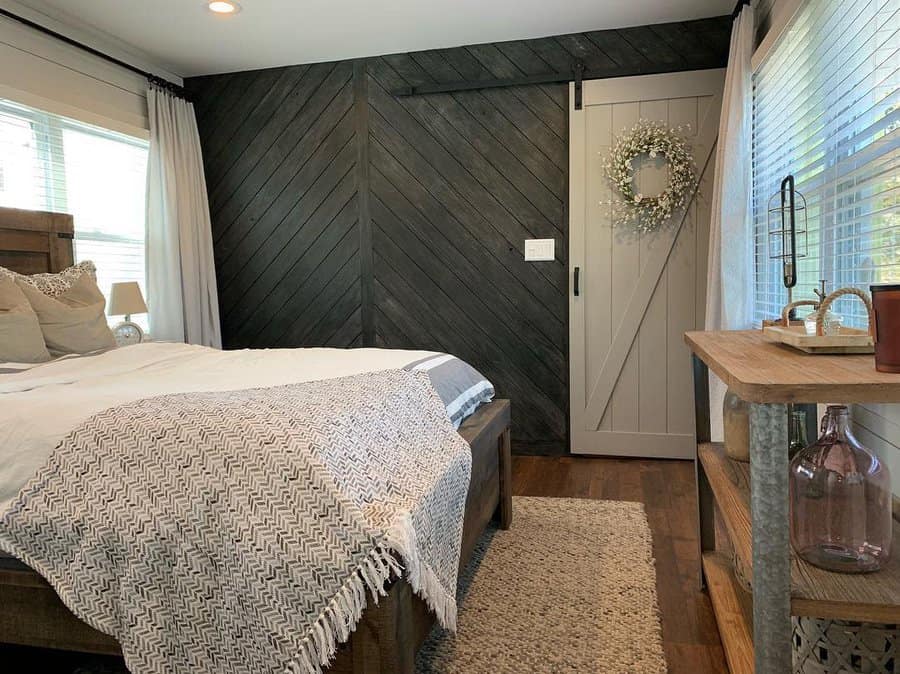 5. Craft a Rustic Kitchen Oasis
Transform your rustic kitchen into an inviting and inspiring culinary haven by incorporating a shiplap wall. The rustic charm of shiplap boards brings character to your space, fostering an atmosphere that encourages culinary creativity and experimentation with new recipes.
Discover how to seamlessly integrate a shiplap wall into your kitchen's design and create a beautiful yet functional cooking space. Explore tips on pairing it with other design elements to elevate the overall ambiance and functionality of your kitchen.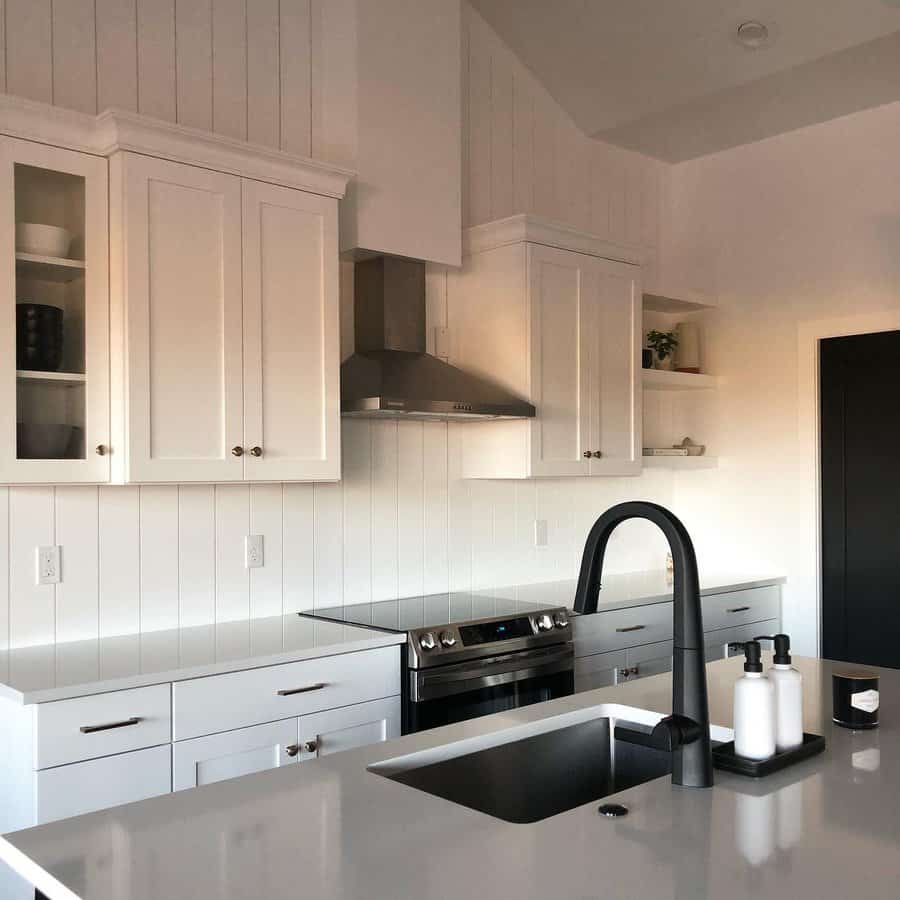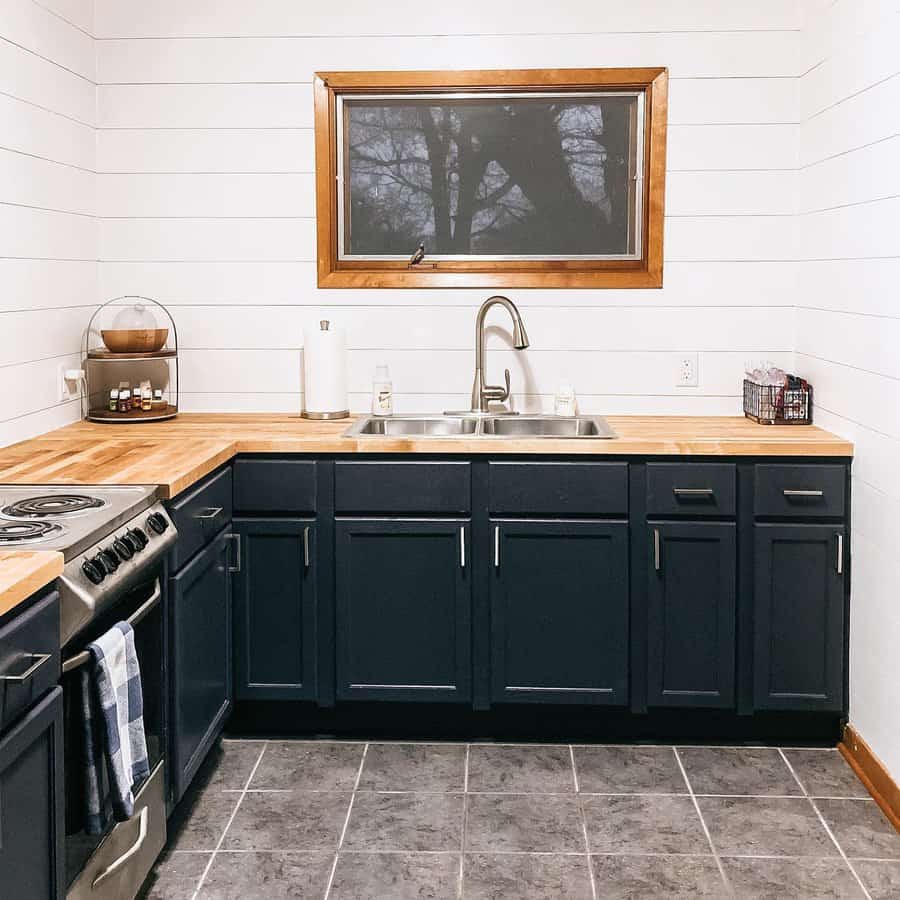 6. Upgrade Your Kitchen Island with Shiplap
Enhance your kitchen island's aesthetic appeal by incorporating a shiplap accent wall. Opt for reclaimed wood to infuse character and style into your island. Whether stained or painted, shiplap not only enriches the overall look but also lends a personalized touch to your kitchen space.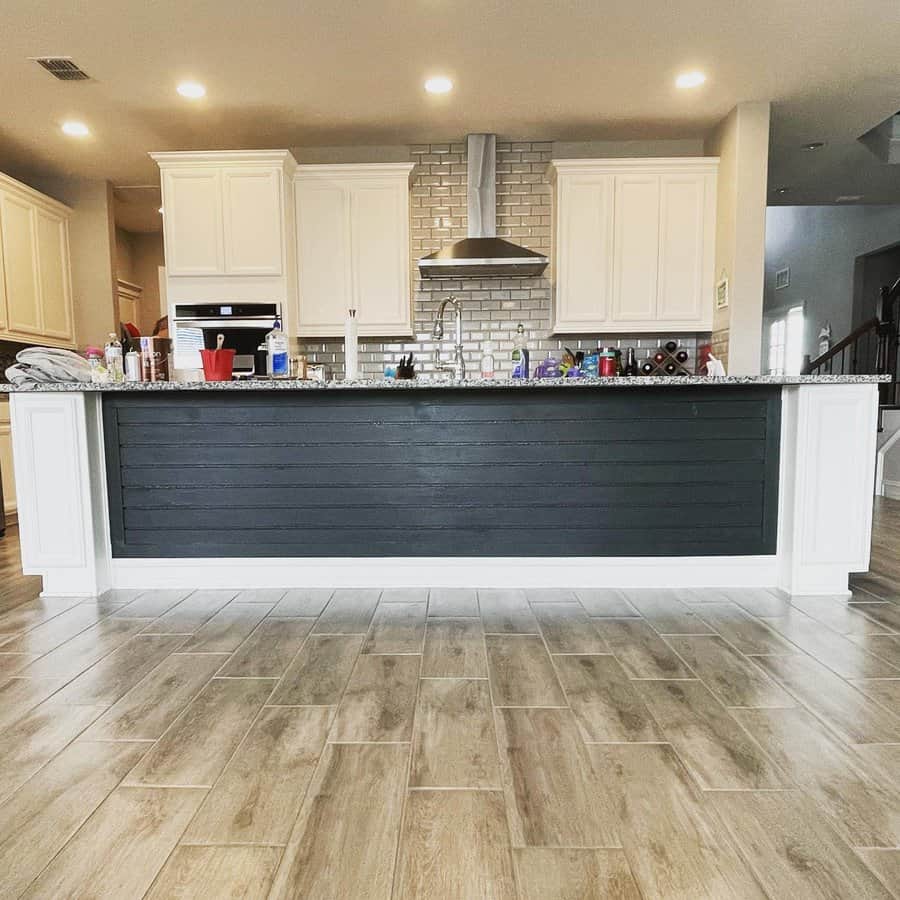 7. Organize and Beautify with Wall Shelves
When it comes to shiplap wall design, incorporating wall shelves can elevate your space both aesthetically and functionally. Get creative with your decor by arranging a stylish display of books, cherished mementos, or unique figurines on these shelves. Consider adding cascading plants to introduce a captivating element.
Wall shelves not only enhance the visual appeal of your shiplap wall but also help you maintain a clutter-free and organized living area. To achieve a cohesive look, ensure that your shelf decor complements the overall design of the room.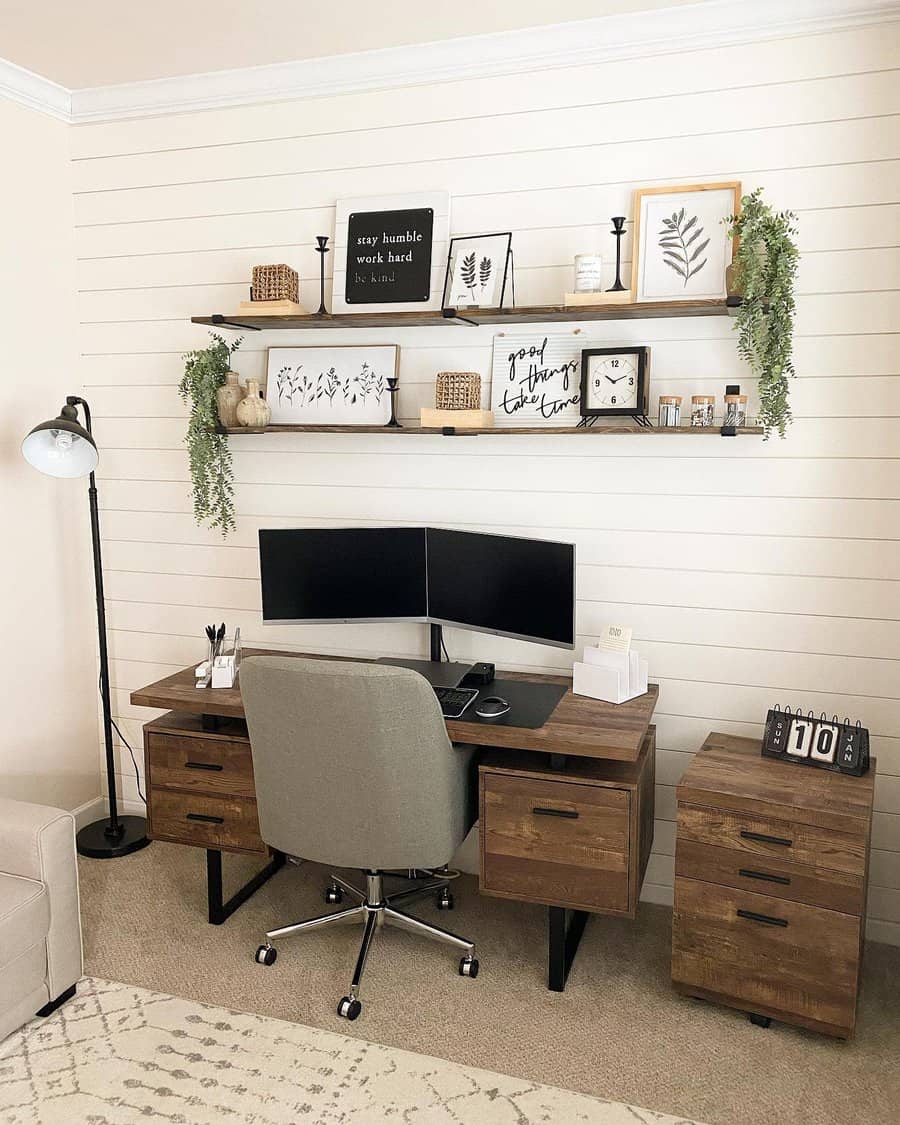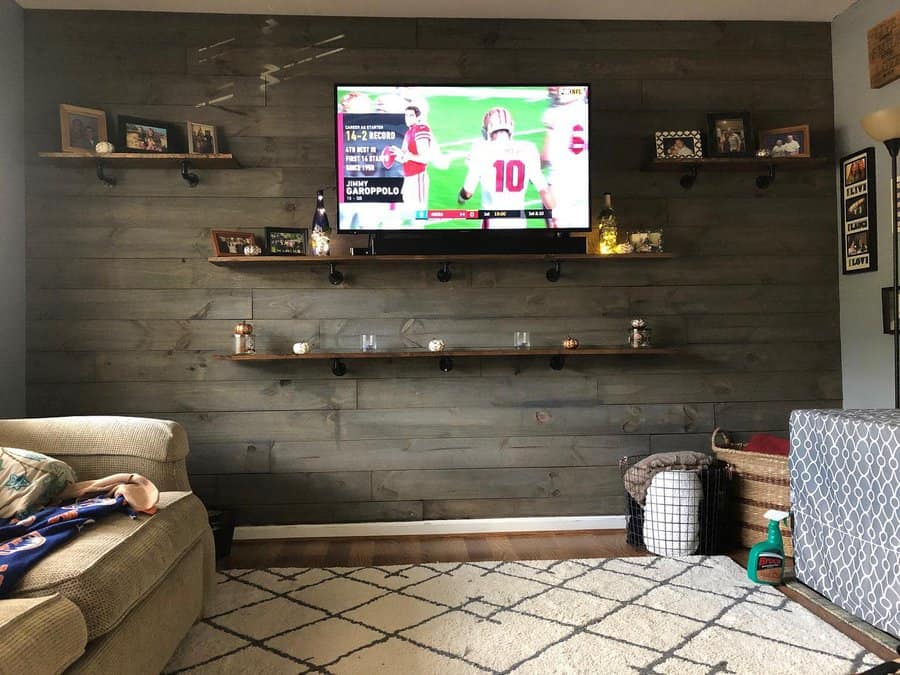 8. Embrace Rustic Vibes with Yellow Pine
Yellow pine shiplap is your ticket to a welcoming and rustic ambiance. Its natural charm effortlessly blends tradition and modernity, making it a perfect fit for any room. Whether you opt for an all-encompassing makeover or a single feature wall, yellow shiplap brings an irresistible warmth that transforms your space into a cozy haven. To complete the look, consider pairing it with earthy-toned decor and furnishings for a harmonious, inviting atmosphere that captivates all who enter.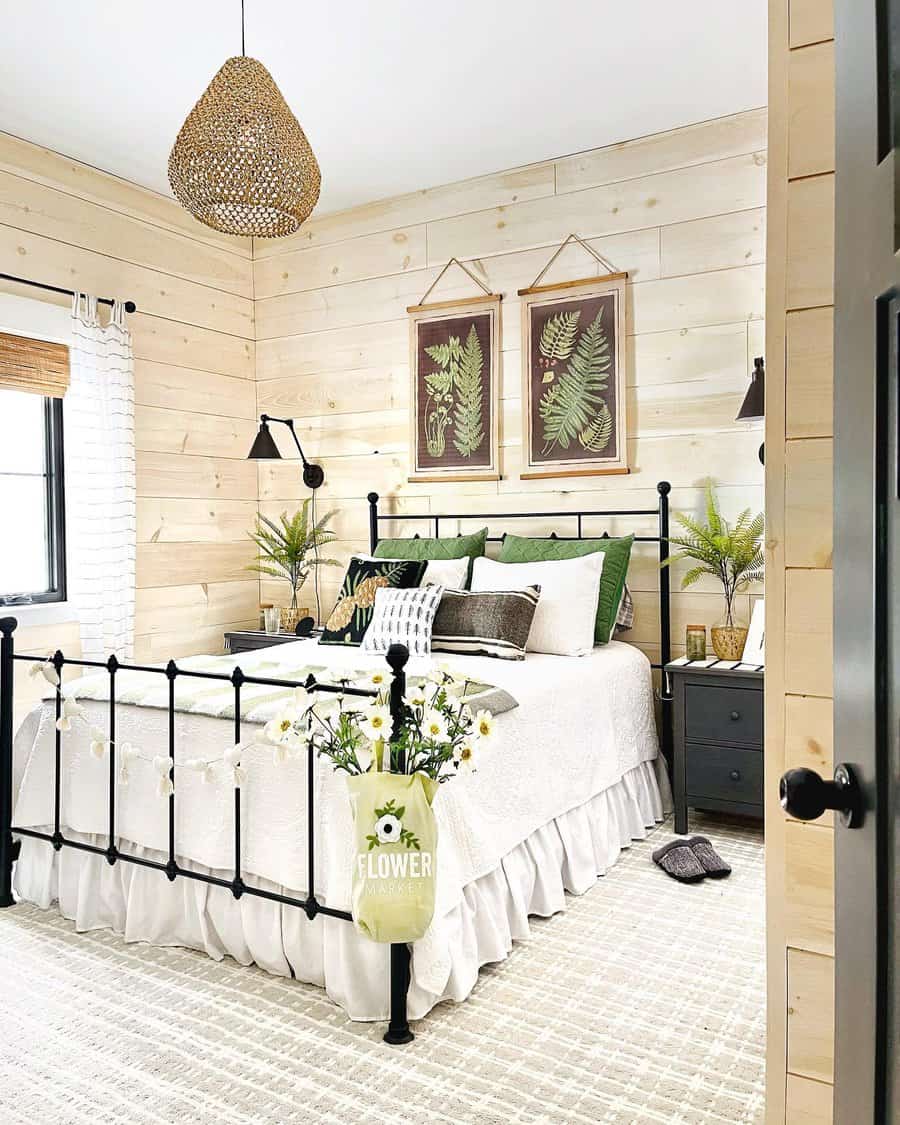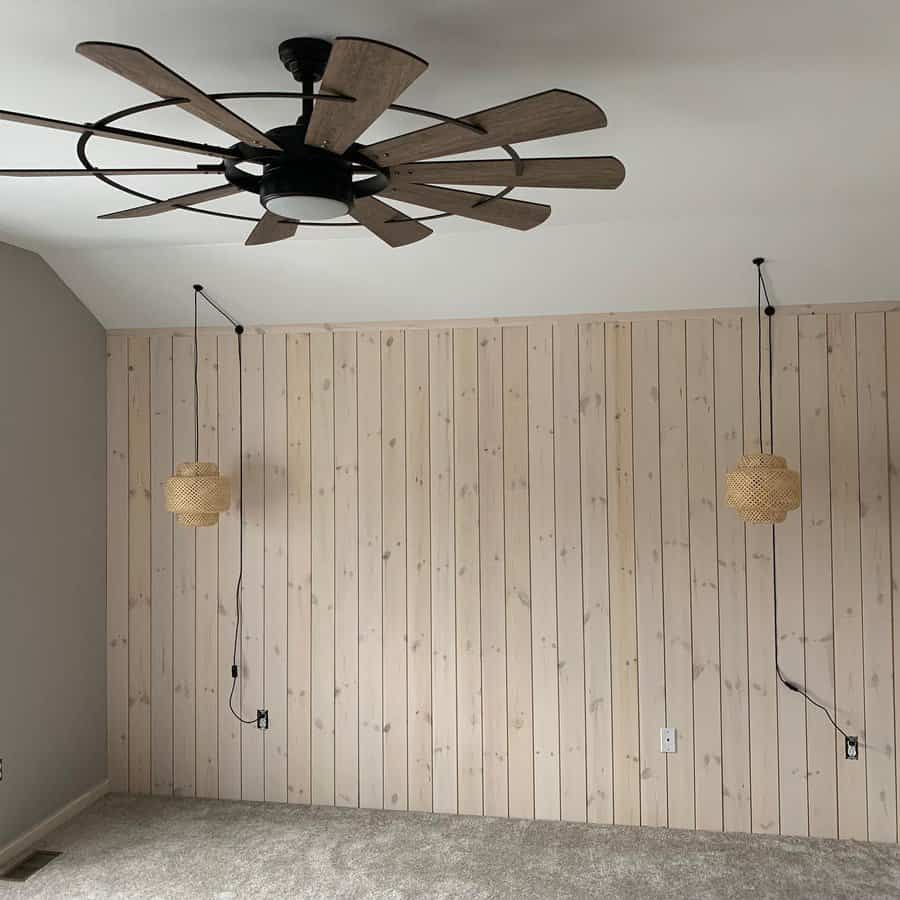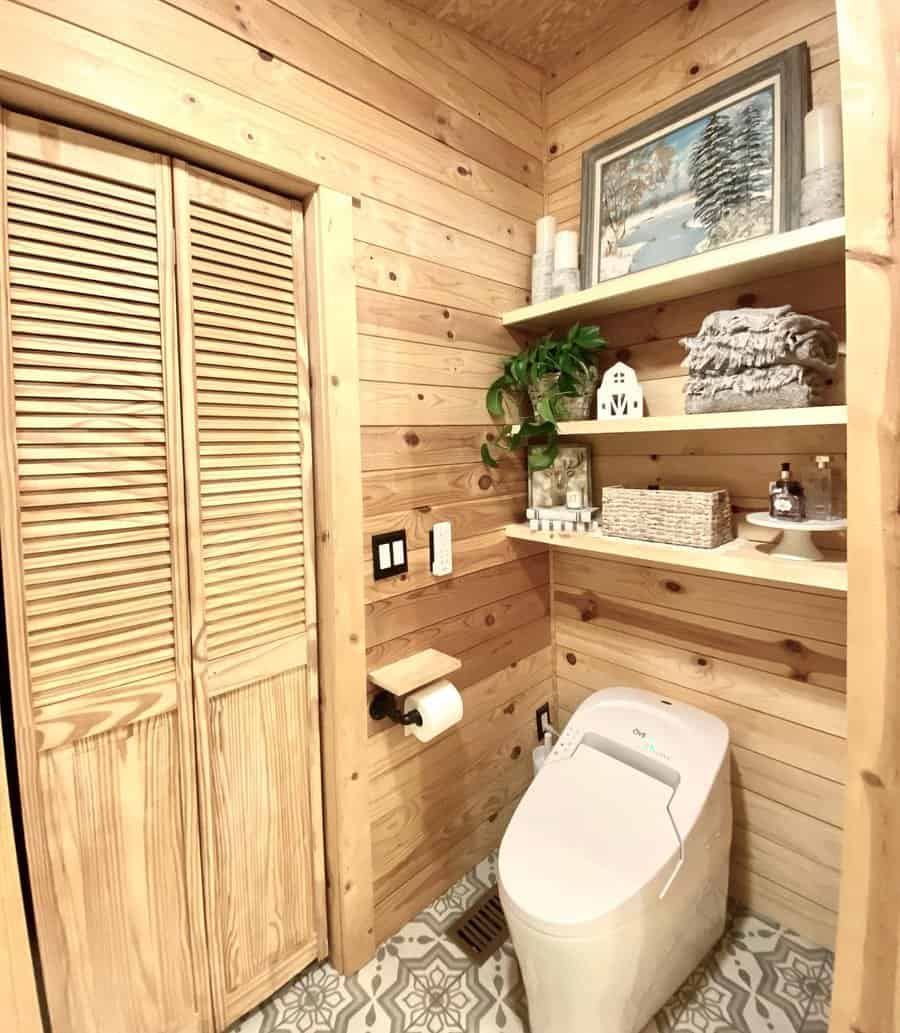 9. Give New Life to Wood Paneling
Introducing repurposed shiplap to your walls is a chic and eco-friendly way to infuse character and texture into any room. The weathered wood, rustic nails, and distinctive patina of repurposed shiplap effortlessly exude charm. Whether you aim for an accent wall or a full mural, this versatile choice offers endless possibilities.
Consider working with a professional or embark on a DIY journey to transform your space into a captivating, environmentally conscious haven. To complement the rustic appeal of repurposed shiplap, incorporate cozy furnishings and earthy decor elements for a harmonious and inviting atmosphere.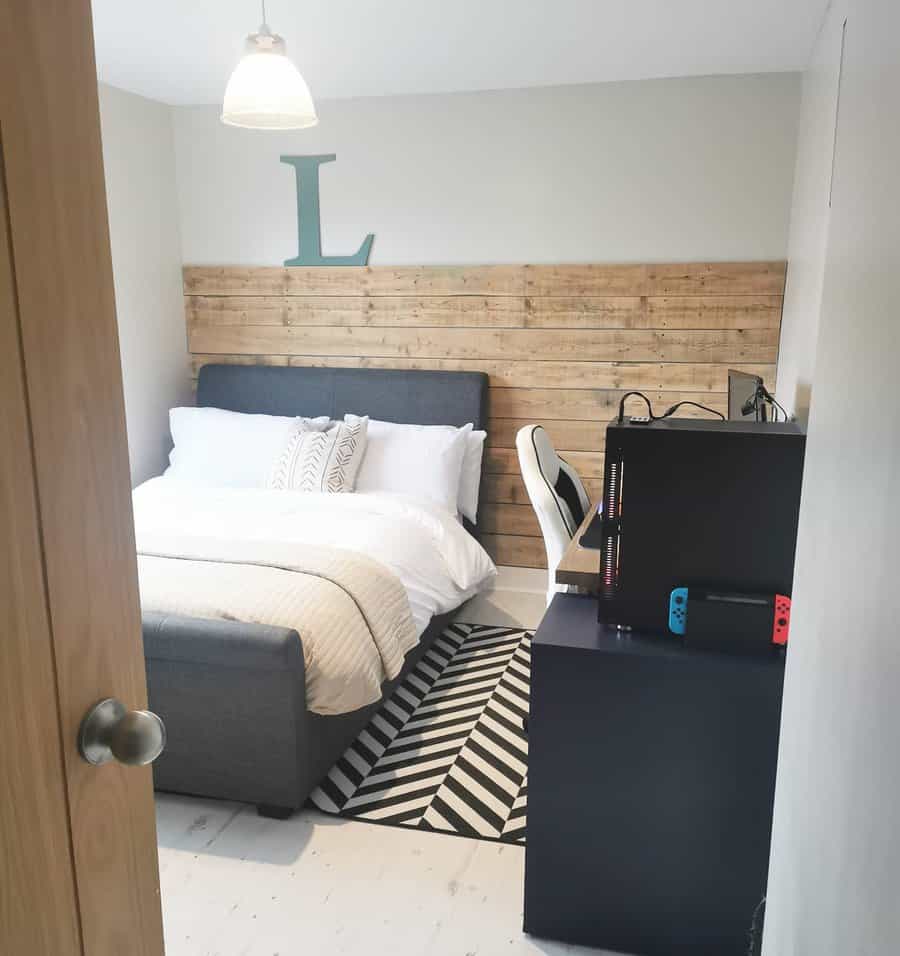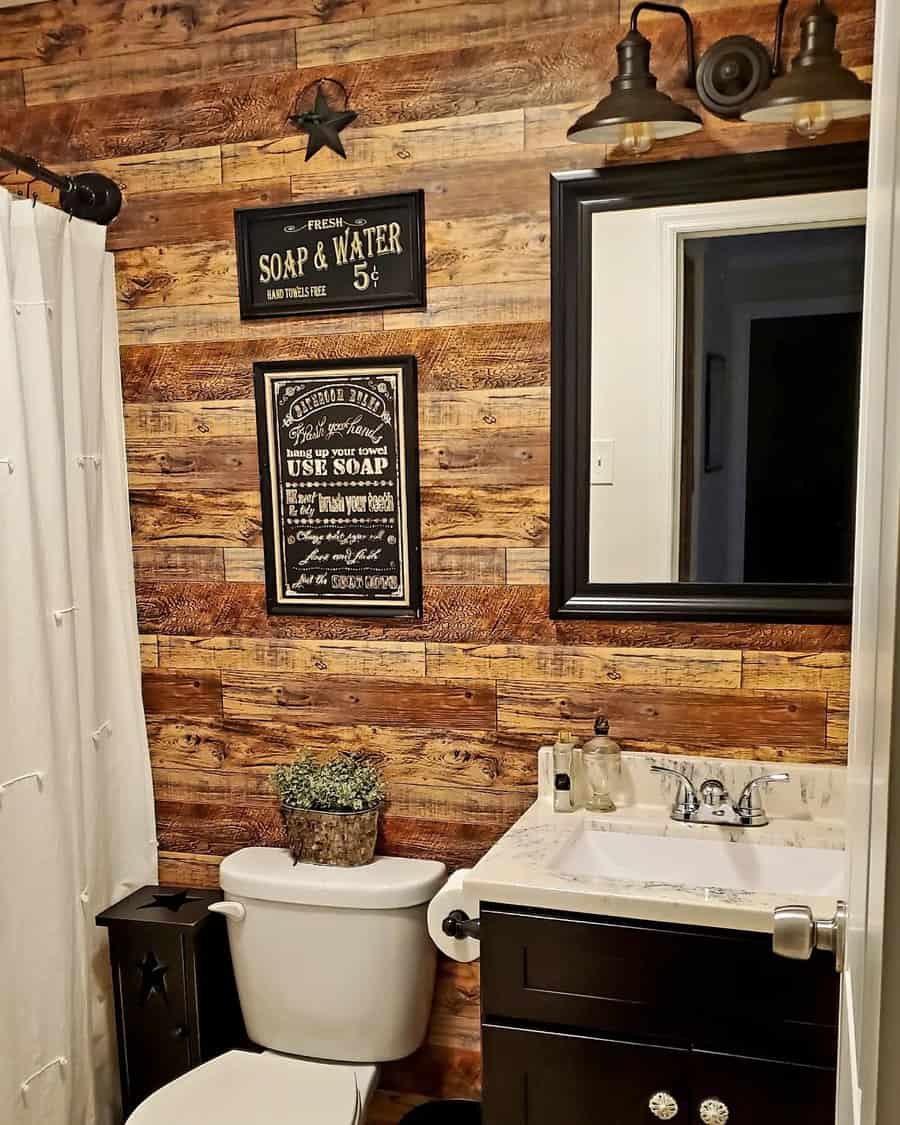 10. Reflect Elegance with a Round Mirror
Enhance the warmth of your home with a wood-stained shiplap wall, radiating an inviting ambiance. Its versatility makes it a perfect match for your current decor, offering room for customization through bold accents, decorative trims, or practical shelving.
Shiplap installation provides a cost-effective and straightforward way to refresh your space, delivering a dramatic transformation without overhauling your room's existing style. To complete the look, consider incorporating soft textiles, plush furnishings, and warm lighting for an atmosphere that exudes comfort and elegance.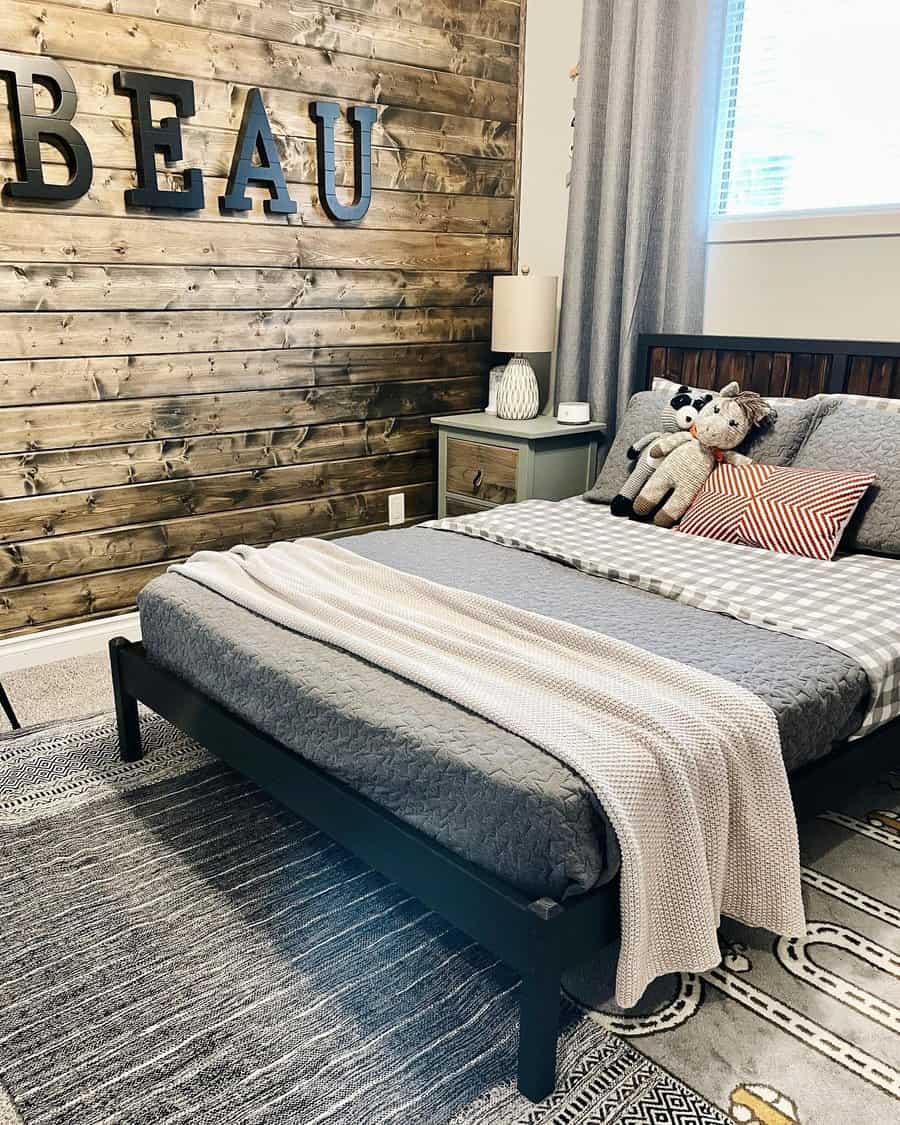 11. Add Dimension with Wainscoting Shiplap
Infuse your room with a modern farmhouse aesthetic by incorporating wainscoting shiplap. To enhance its allure, consider pairing it with a round mirror for a chic boho touch. Round mirrors seamlessly blend with modern and farmhouse decor, while the juxtaposition of the mirror's curves against the shiplap's sharp lines creates a captivating visual contrast.
This winning combination introduces a charming and stylish ambiance to any space. To complete the look, accessorize with earthy-toned decor and soft textiles to achieve a harmonious and inviting atmosphere.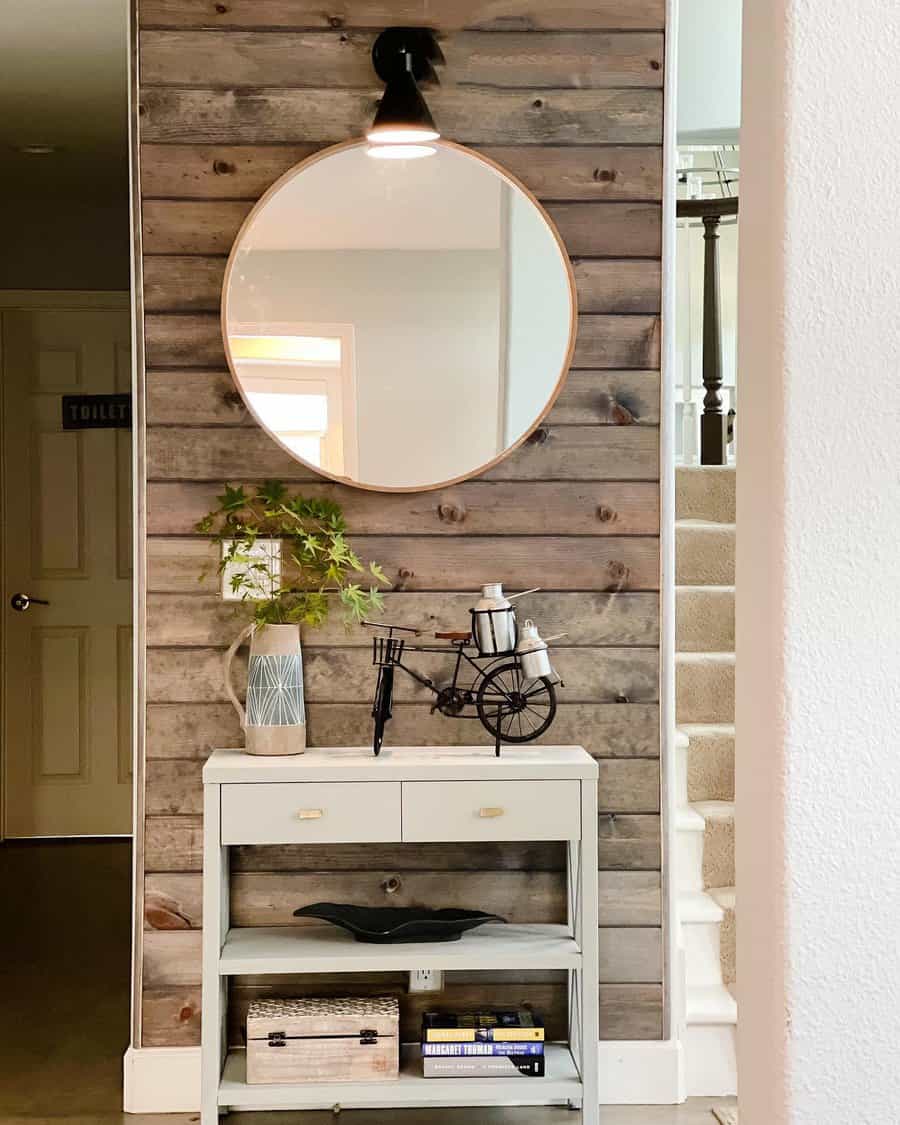 12. Achieve a Clean and Crisp White Look
Achieving a clean and crisp white look with wainscoting shiplap can transform any room. This wall paneling not only adds a unique dimension but also serves as a captivating accent. Ideal for smaller areas or rooms with limited space, shiplap creates an open and airy ambiance.
Its classic style blends seamlessly with modern homes, introducing texture and interest that draws attention. Whether you're updating an older space or adding character to a new home, a crisp white shiplap wall is a versatile choice that can make a lasting impression.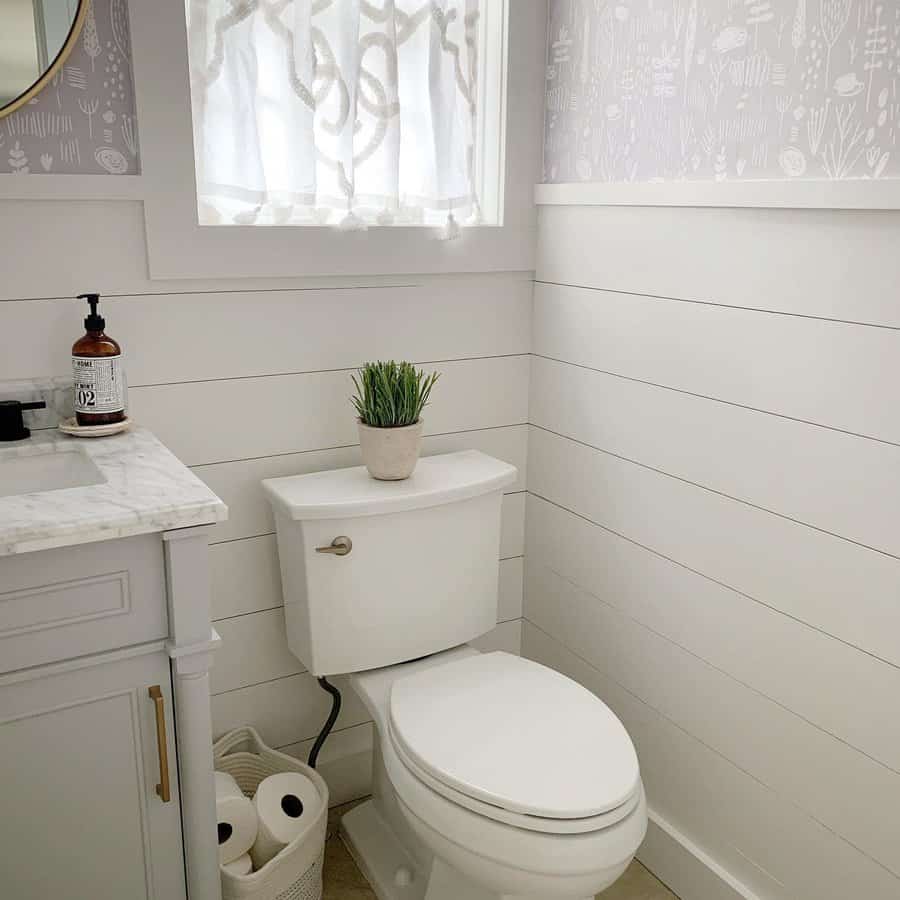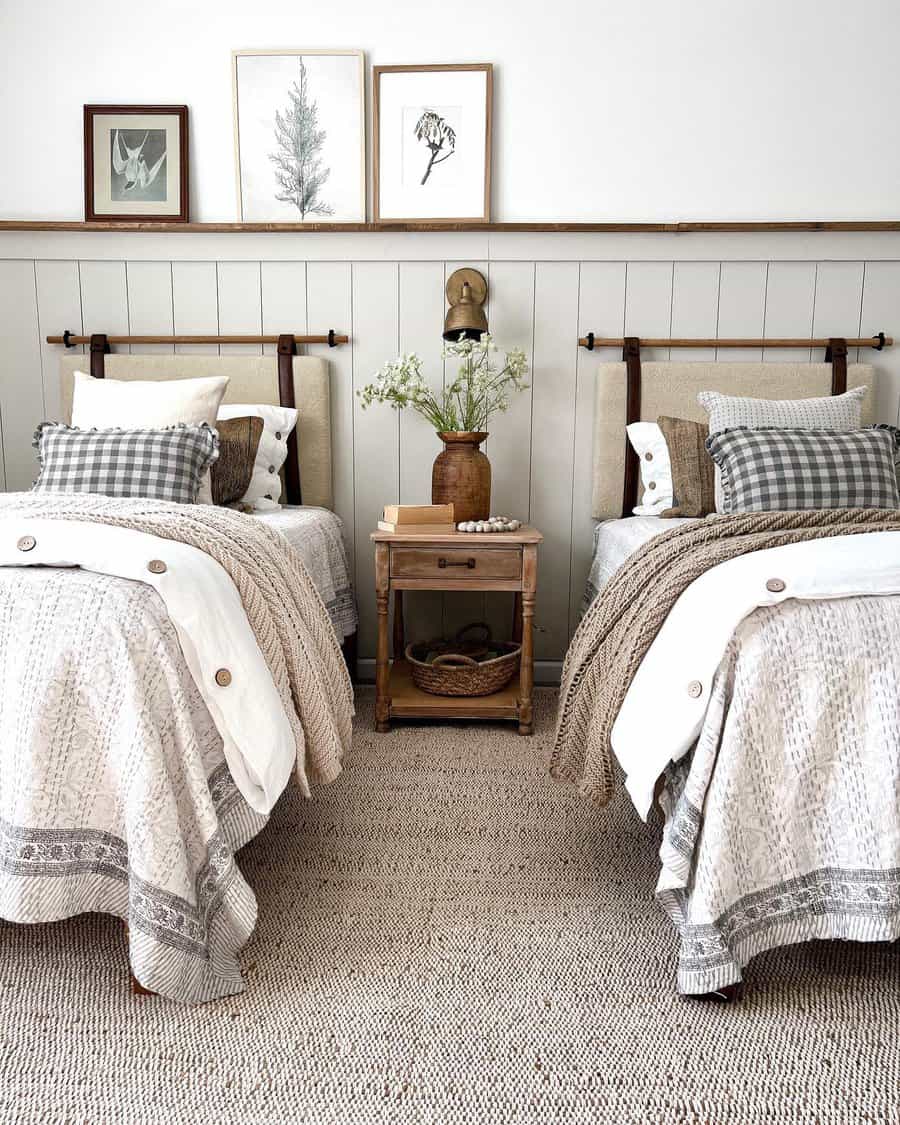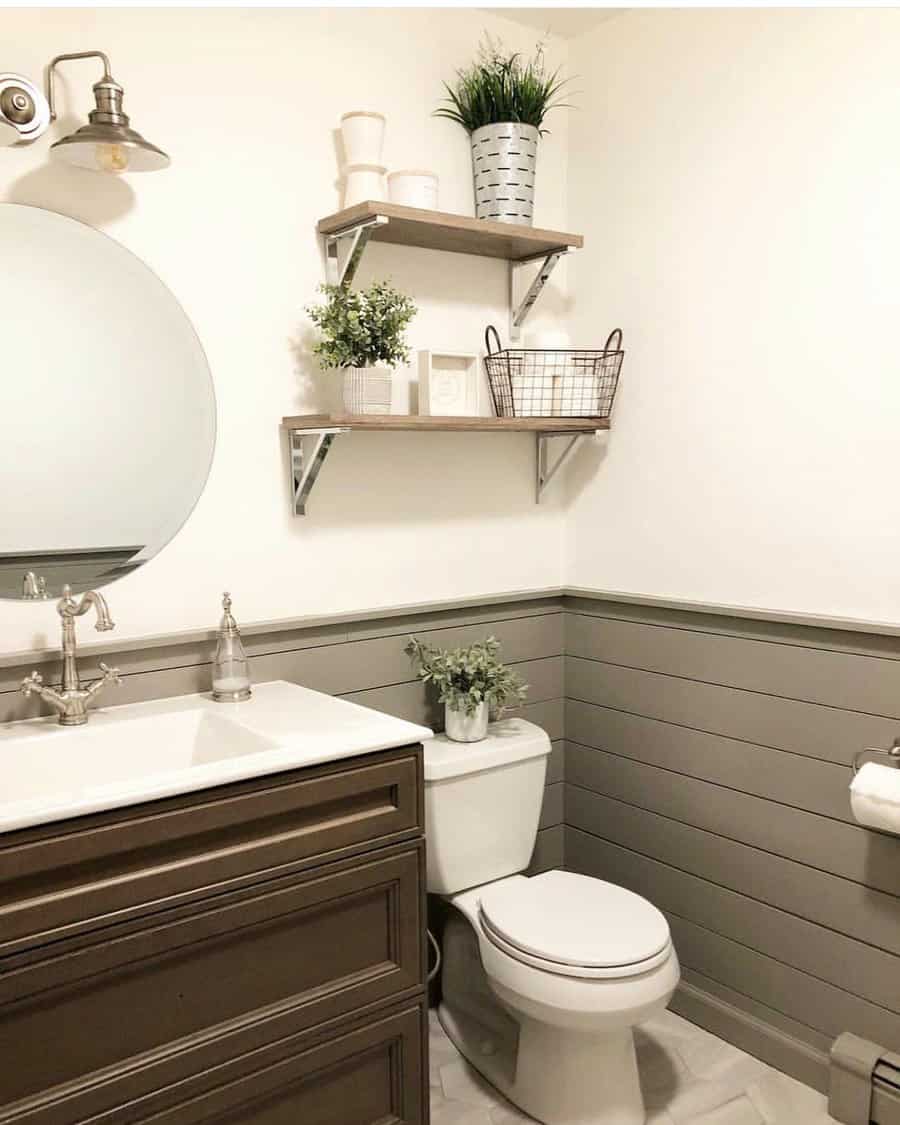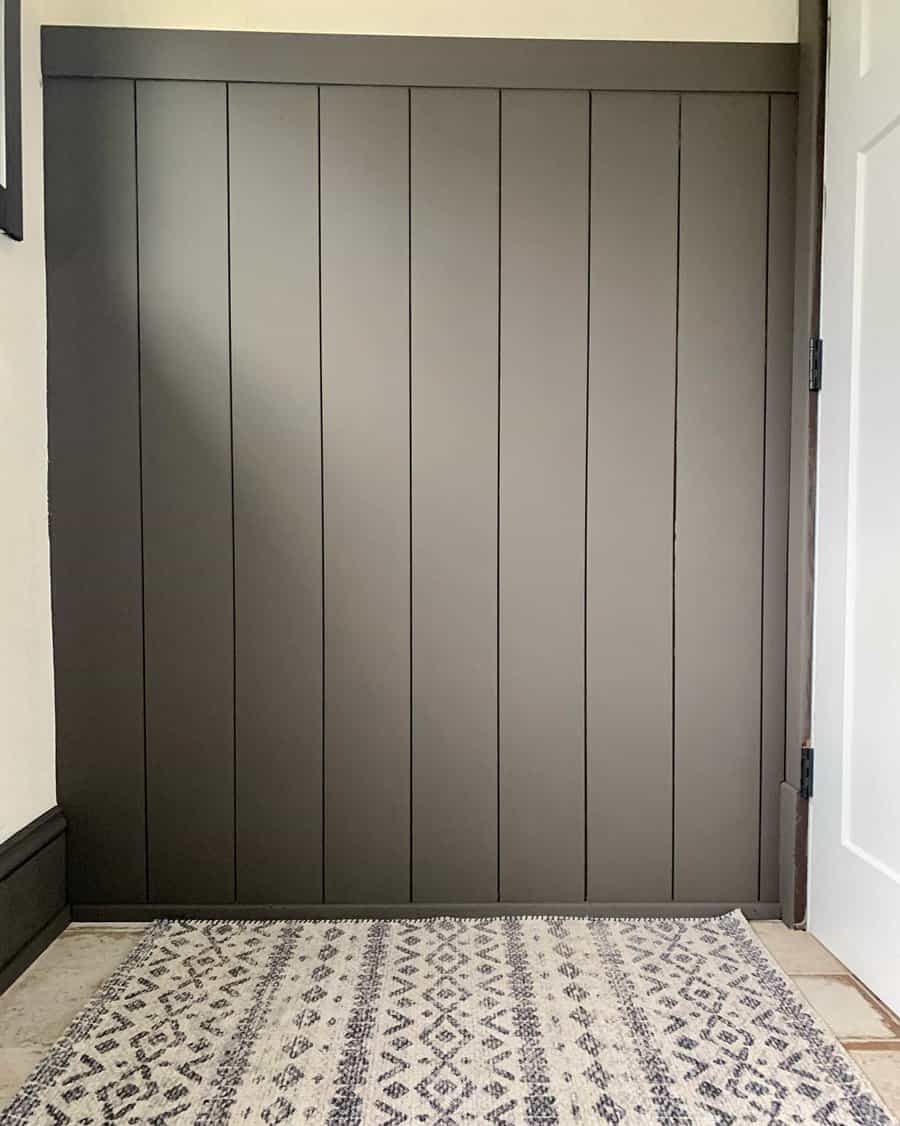 13. Infuse Charm with an Elk Mount Display
An all-white shiplap wall can be a stunning canvas for transforming your room. Its minimalist design creates an illusion of spaciousness, making even small rooms feel larger and brighter. To make the most of this design element, consider adding texture with natural fibers or introducing vibrant greenery for a pop of color. Enhance the charm of your space by using the shiplap wall as a backdrop for an elegant Elk mount display, adding a touch of rustic sophistication to your interior design.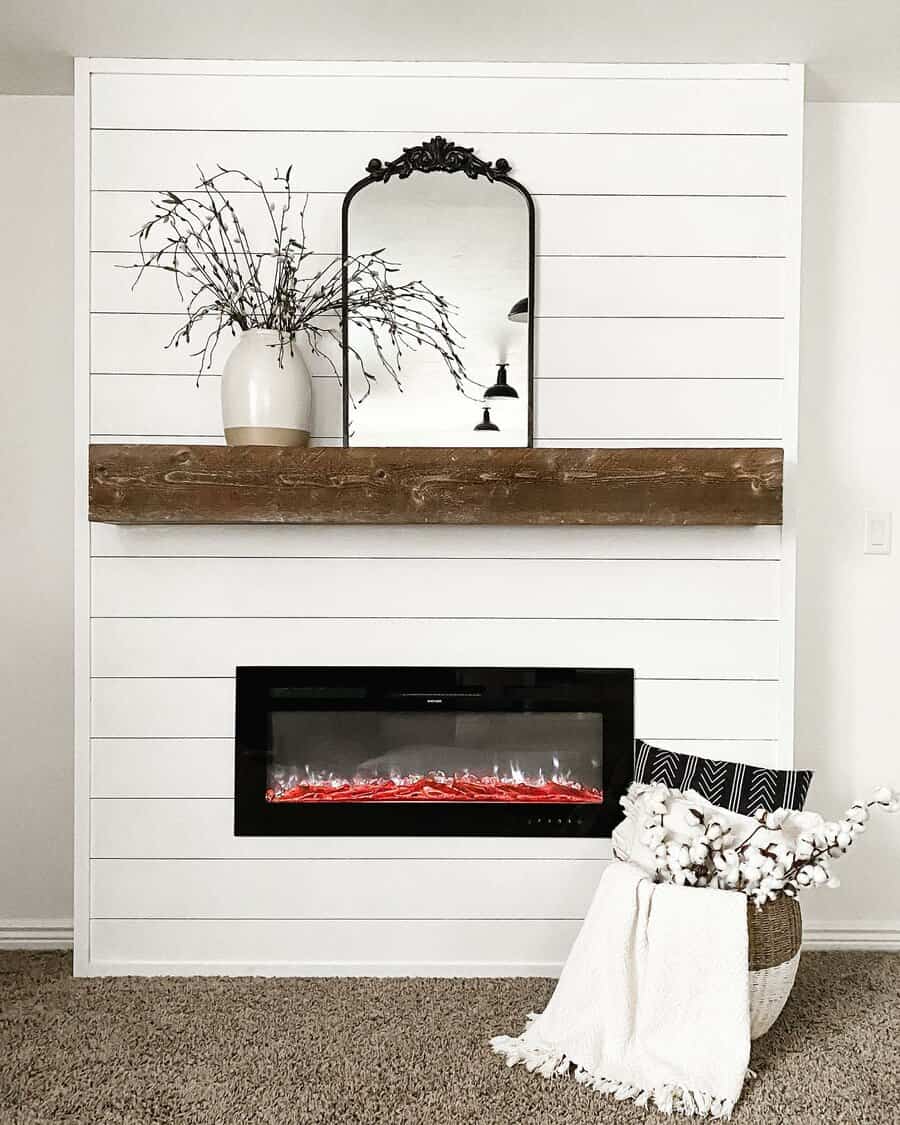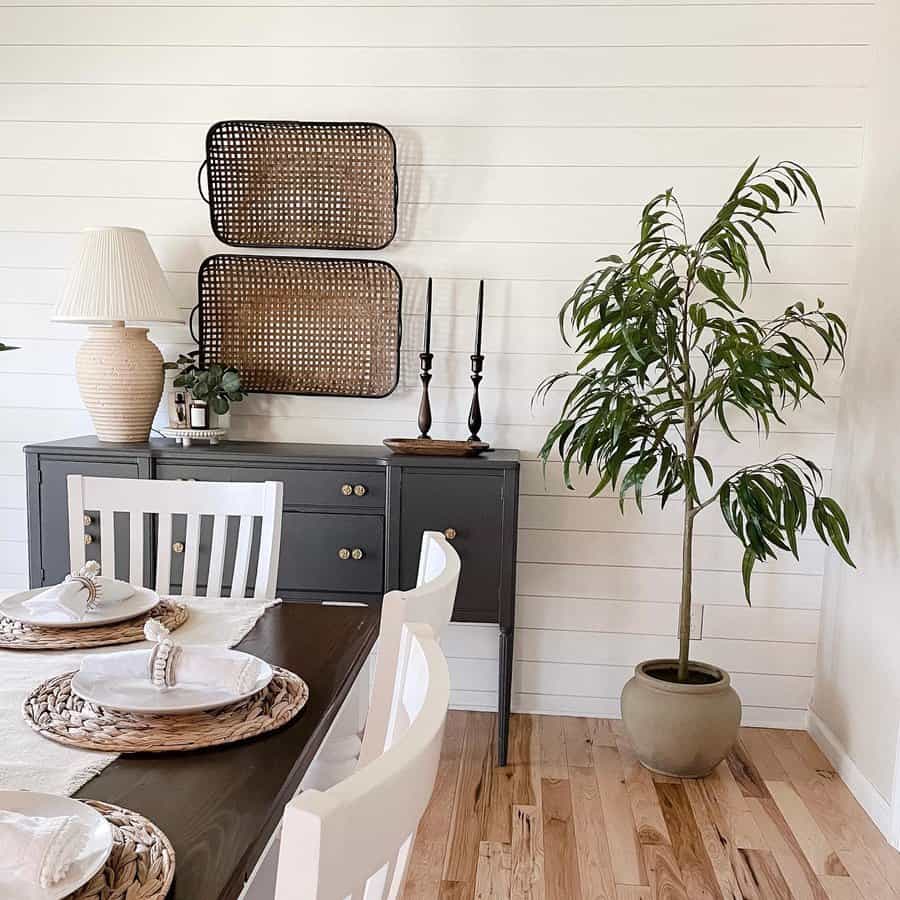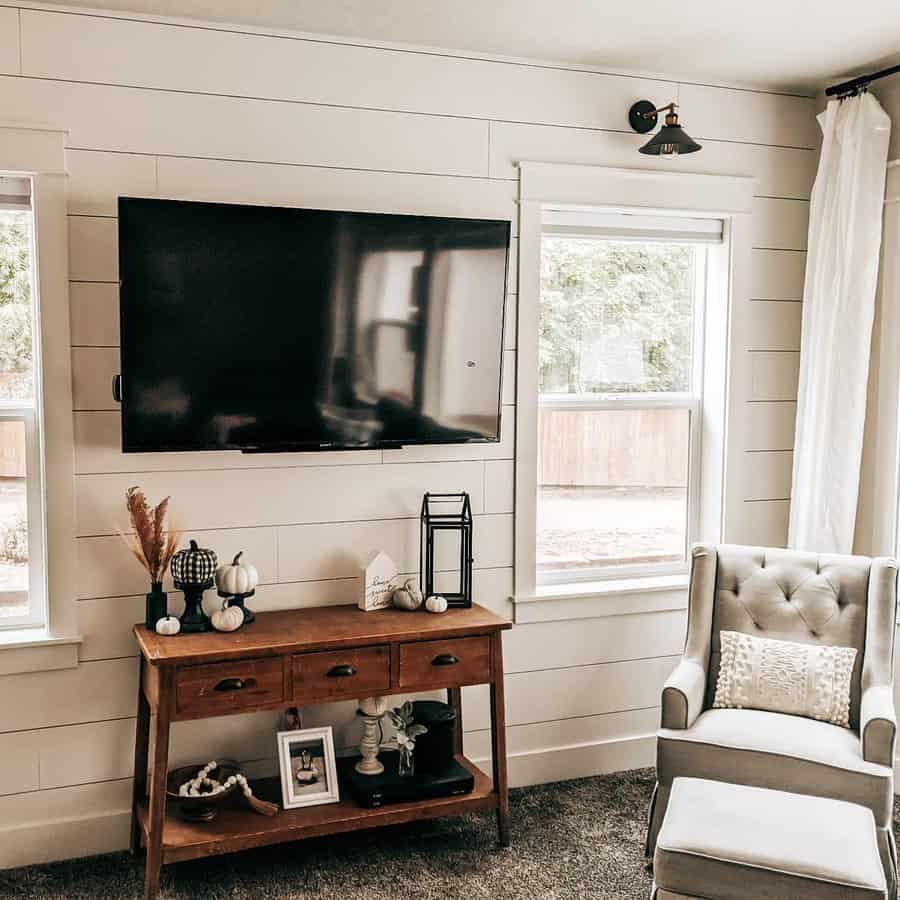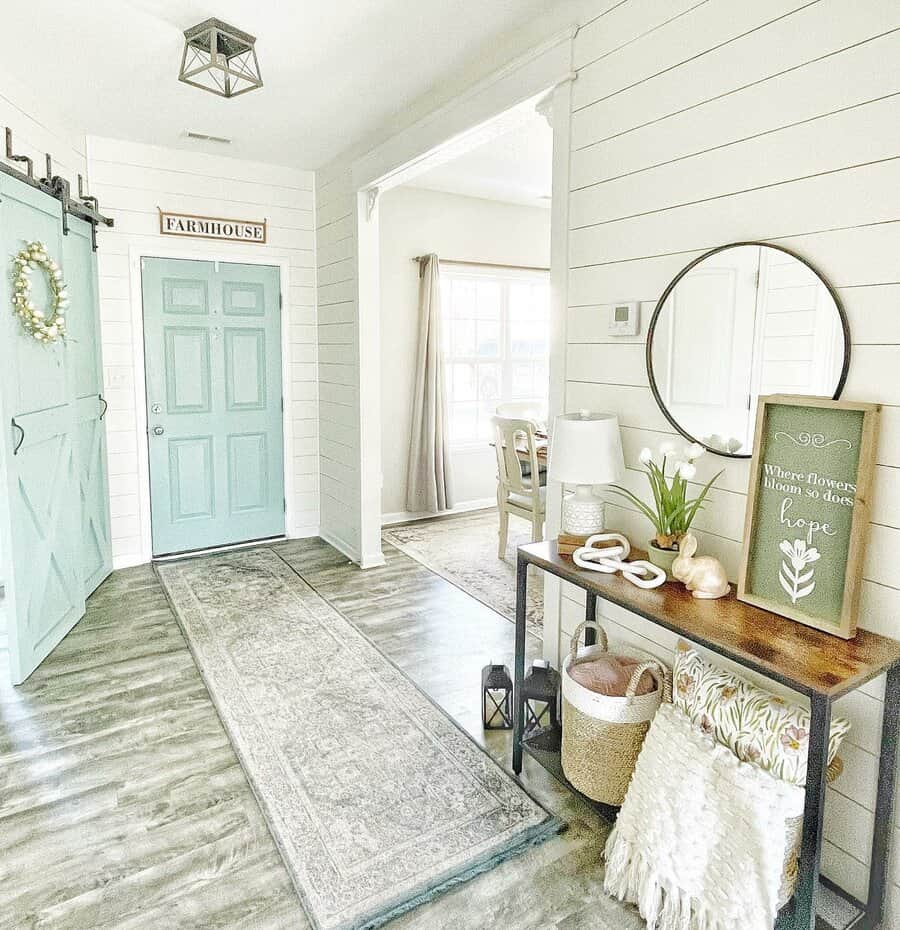 14. Painting Magic with Chalkwood White
For a farmhouse-inspired interior with a touch of adventure, consider a shiplap wall adorned with an elk mount above the fireplace. The timeless shiplap texture exudes classic farmhouse charm, while the elk mount adds an element of rustic adventure.
This fusion of styles creates a unique ambiance that can enhance any home. Make sure to place it strategically as a focal point, ensuring it sparks conversations among your guests and complements other rustic decor elements in the space.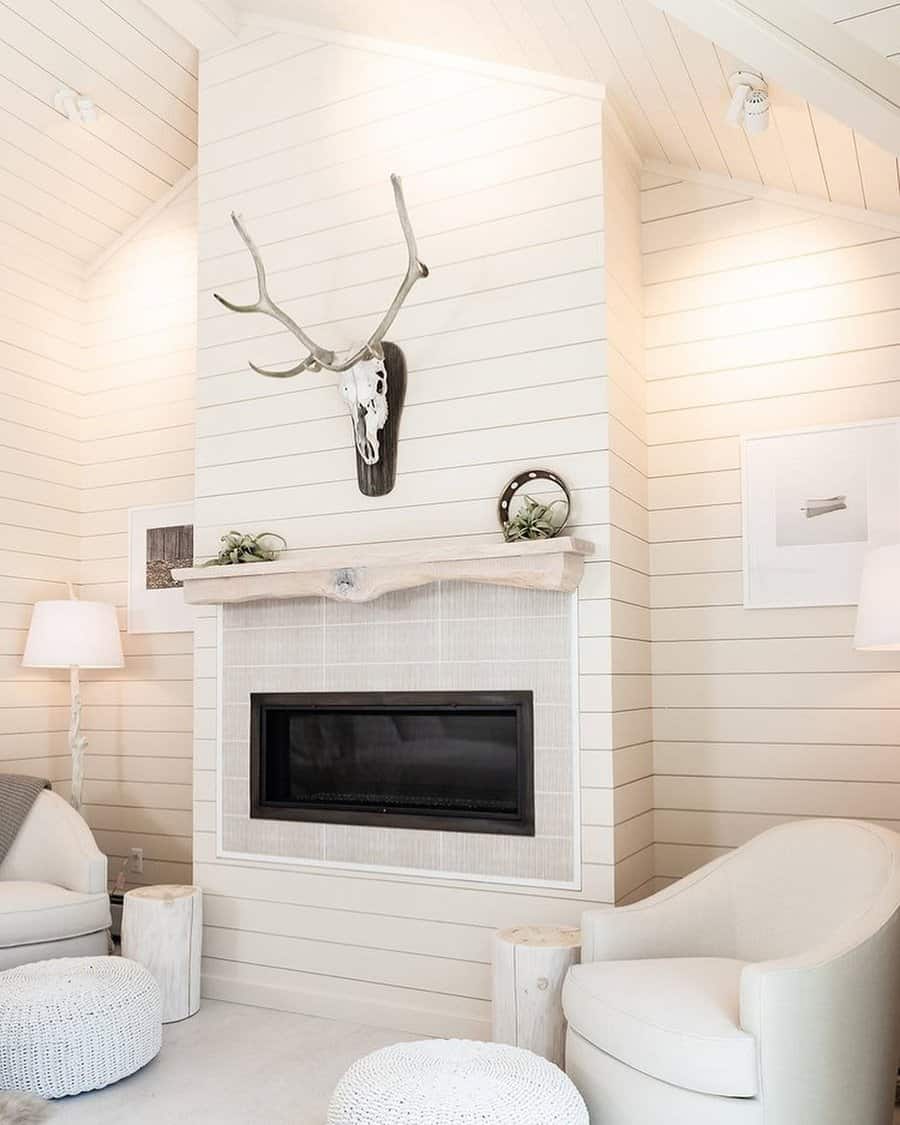 15. Complement Shiplap with White Door Frames
Whether you're a DIY beginner or an experienced crafter, chalk wood-painted shiplap walls are a versatile choice. Achieve an inviting and charming aesthetic with the perfect chalky texture. The beauty of this project lies in its imperfections, as the ruggedness adds intrigue to the design. To complete the shabby chic look, consider pairing it with white door frames and distressed edges for a captivating conversation piece in any room.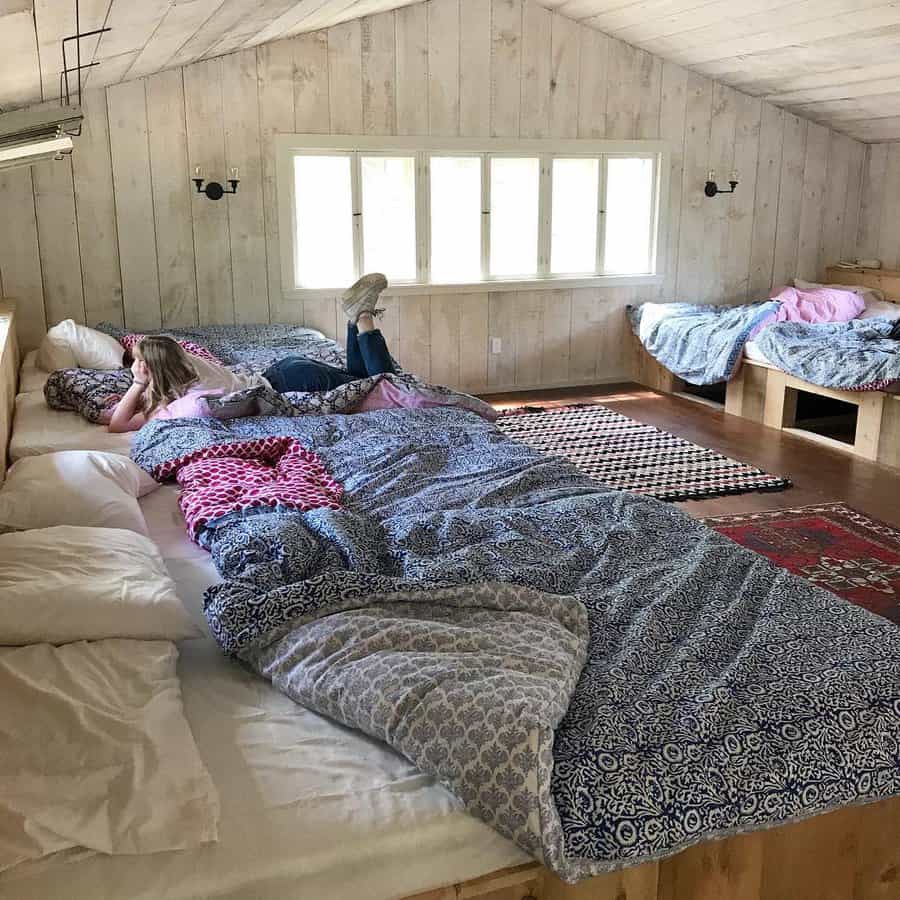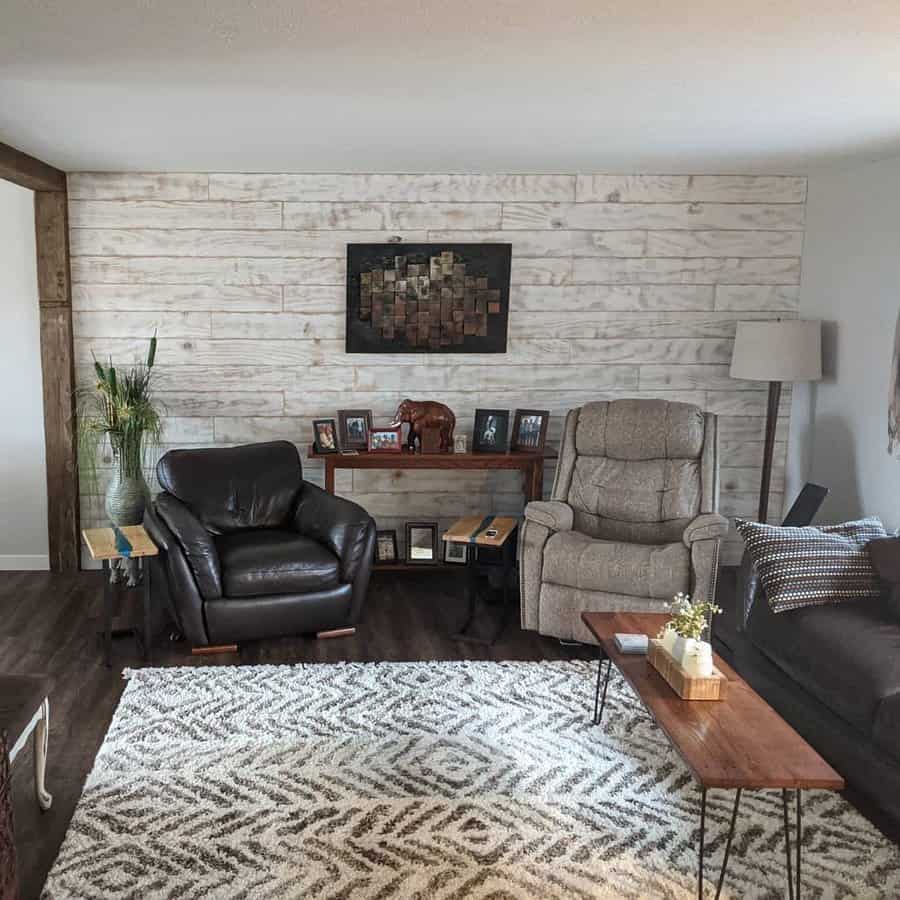 16. Complete the Look with White Door Frames
Pairing white door frames with a wood-painted shiplap wall achieves a captivating blend of rustic and modern design. This harmonious juxtaposition strikes a balance between bold and soft elements, resulting in a stunning aesthetic.
The white frames add an airy feel, while the wood infuses a grounding vibe, creating a warm and inviting living space. This unique combination is sure to garner compliments and elevate the overall ambiance of your home.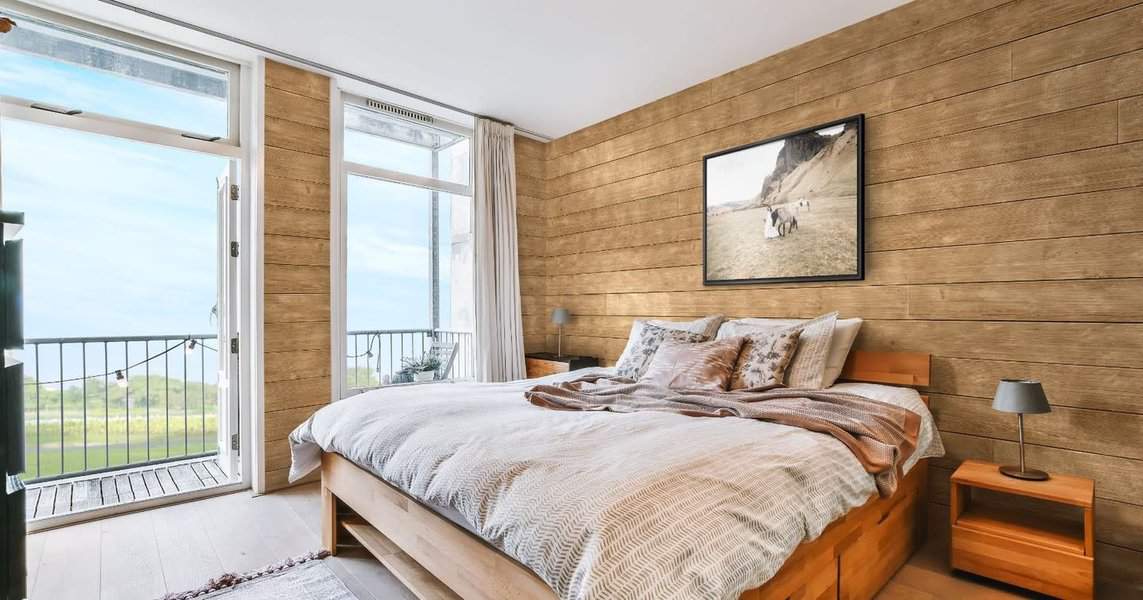 Shiplap FAQs
What is so special about shiplap?
Shiplap wall ideas have become so popular for several reasons. For starters, it's an easy DIY wall decor option. A DIY shiplap wall is also affordable because it can be made with inexpensive or reclaimed wood. Finally, a shiplap accent wall adds a casual, rustic texture to any room and looks great whether you stain the wood or paint it.
Do you put shiplap over drywall?
Shiplap was used well before the invention of drywall, so in a new build or remodel, you can use it in place of sheetrock. However, if you simply want a shiplap board finish on an existing interior wall, you don't have to remove the drywall first. Use an adhesive and nails to securely fasten each shiplap plank to the drywall.