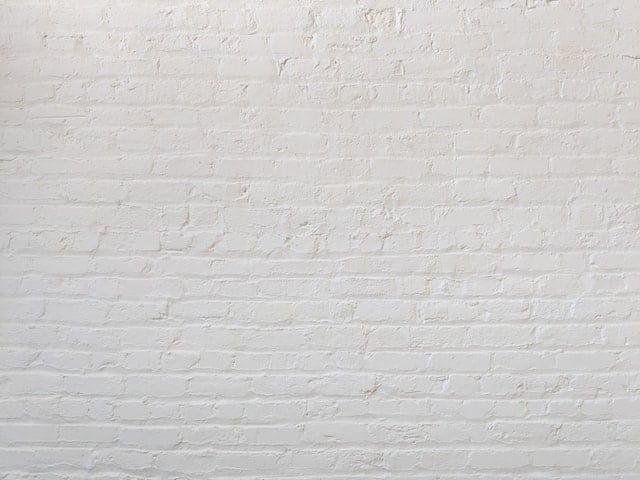 38 Shiplap Wall Design Ideas
Shiplap is a traditional wall texture made from nailing wood planks in orderly rows. Originally designed to waterproof seacraft, shiplap paneling has grooves cut into its sides so that each piece connects tightly together.
Before the invention of sheetrock, shiplap was used to provide an even surface for applying wallpaper. Though it wasn't originally intended to be seen, interior design experts discovered that exposed shiplap made a beautiful and unique wall treatment.
Made popular by "Fixer Upper" and other home decor shows, real and faux shiplap ideas are here to stay. Check out our favorite takes on this comfortable modern farmhouse accent wall idea.
1. Create An Accent Wall
Shiplap walls are the perfect way to add a dose of charm to any room in your home. A rustic and shabby chic interior, the shiplap wall adds the ideal amount of texture and detail to any space.
Whether creating a modern farmhouse aesthetic or just wanting to inject a little character into an existing design, incorporating this wall treatment adds a cozy balance that will take any interior to the next level.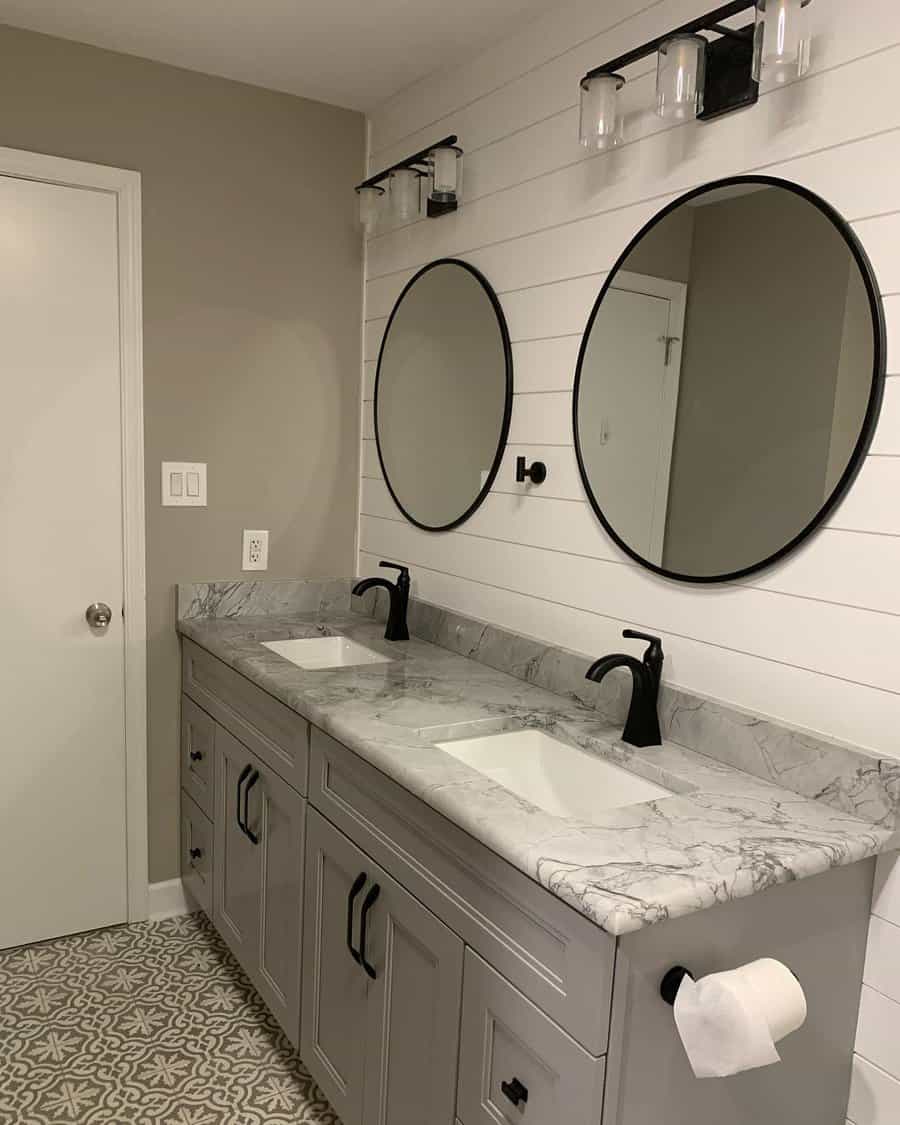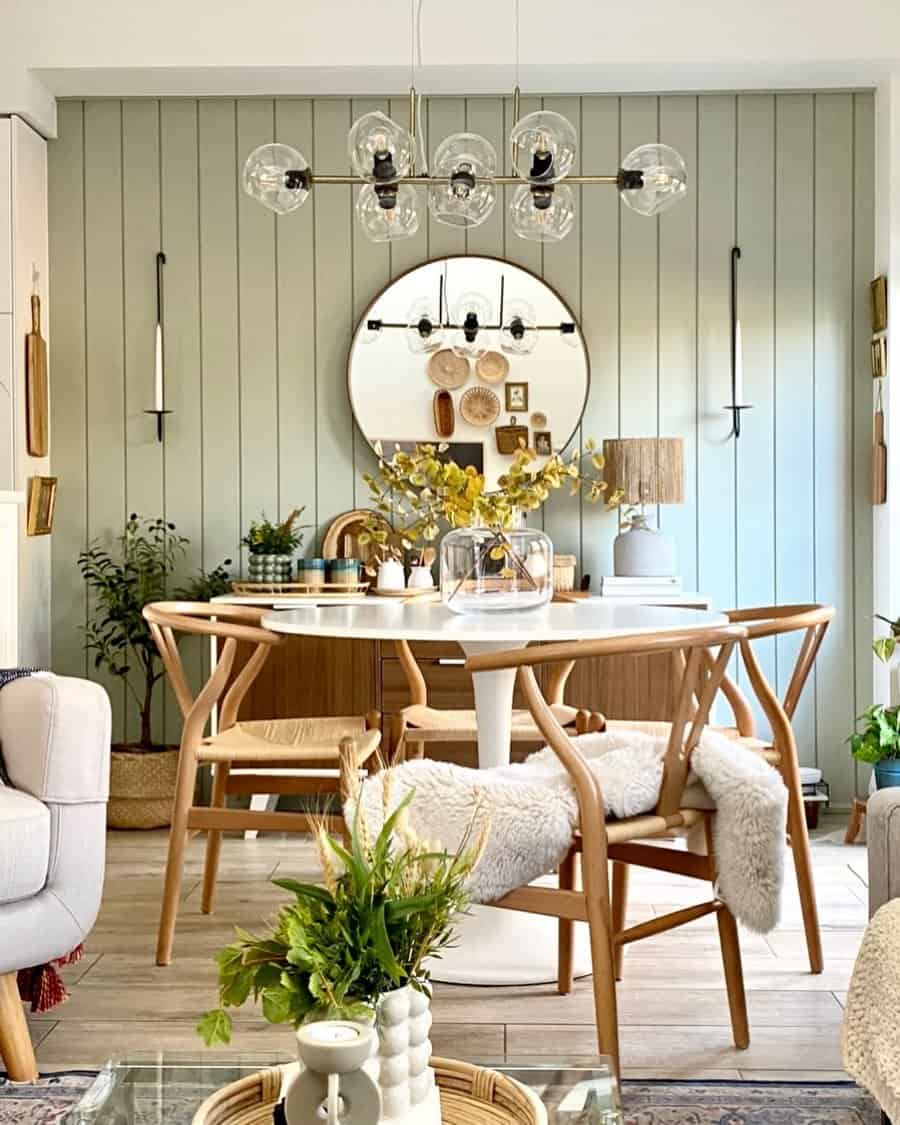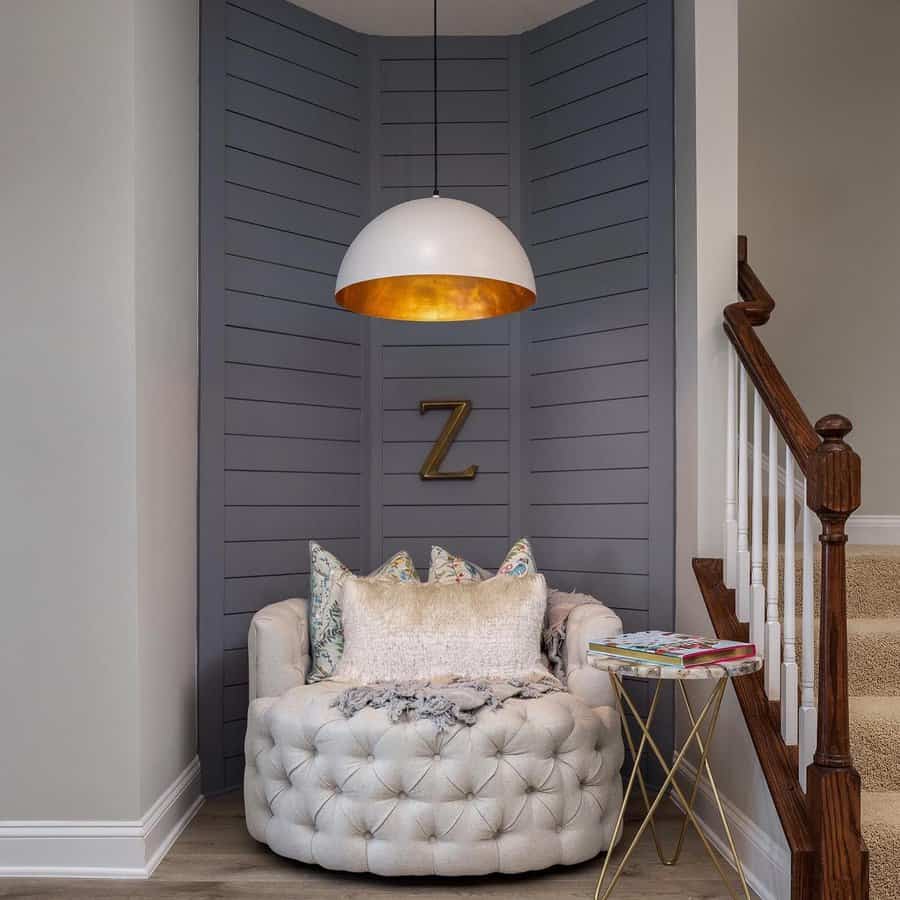 2. Make The Bathroom Look Bigger
Horizontal shiplap walls can give a bathroom a tranquil yet chic update. By using horizontal planks instead of vertical ones, the room looks bigger and more spacious. Shiplap doesn't just add visual interest to your bathroom's walls, it also anchors the wall color of your choice and helps bring out different colors in the decor.
With its intricate texture and smooth curves, horizontal shiplap not only brings character to the space but also makes it look classy and timeless. Installing horizontal shiplap adds an elegant touch that is sure to bring any bathroom to life!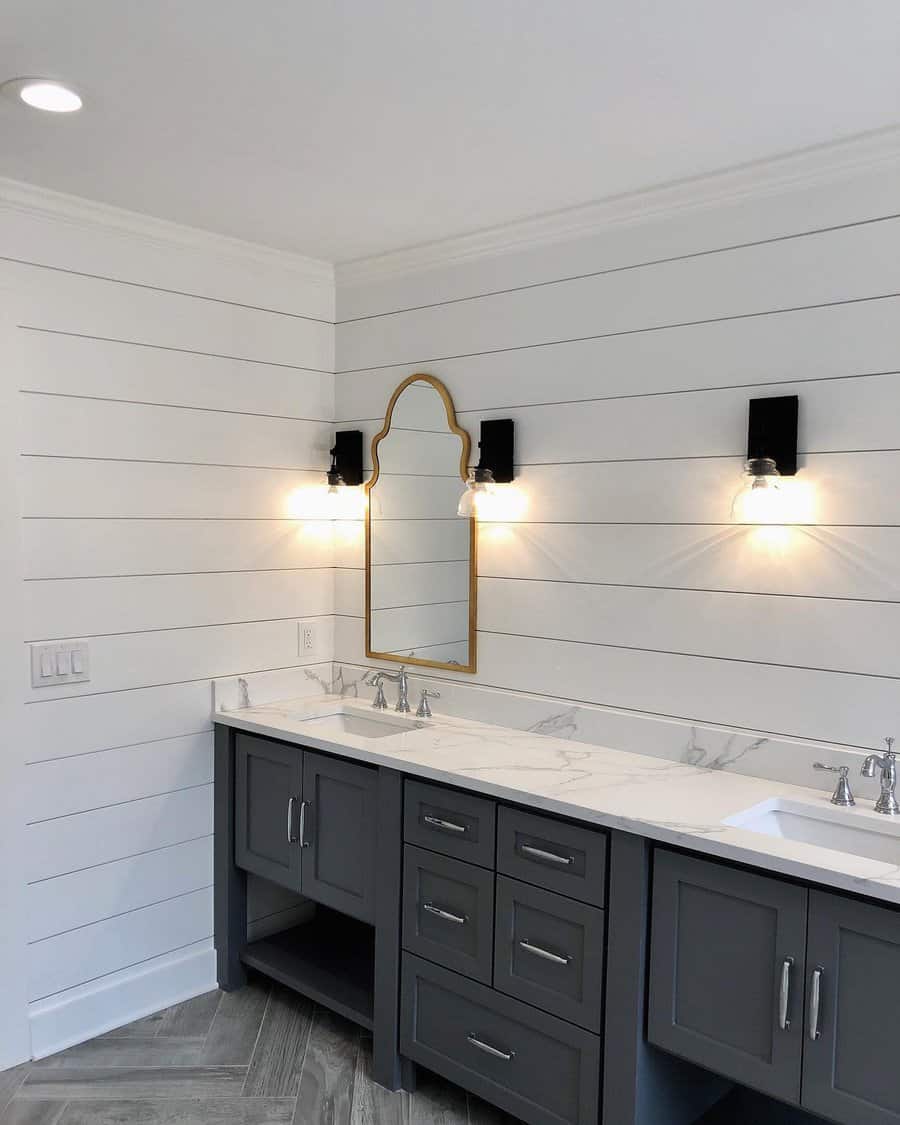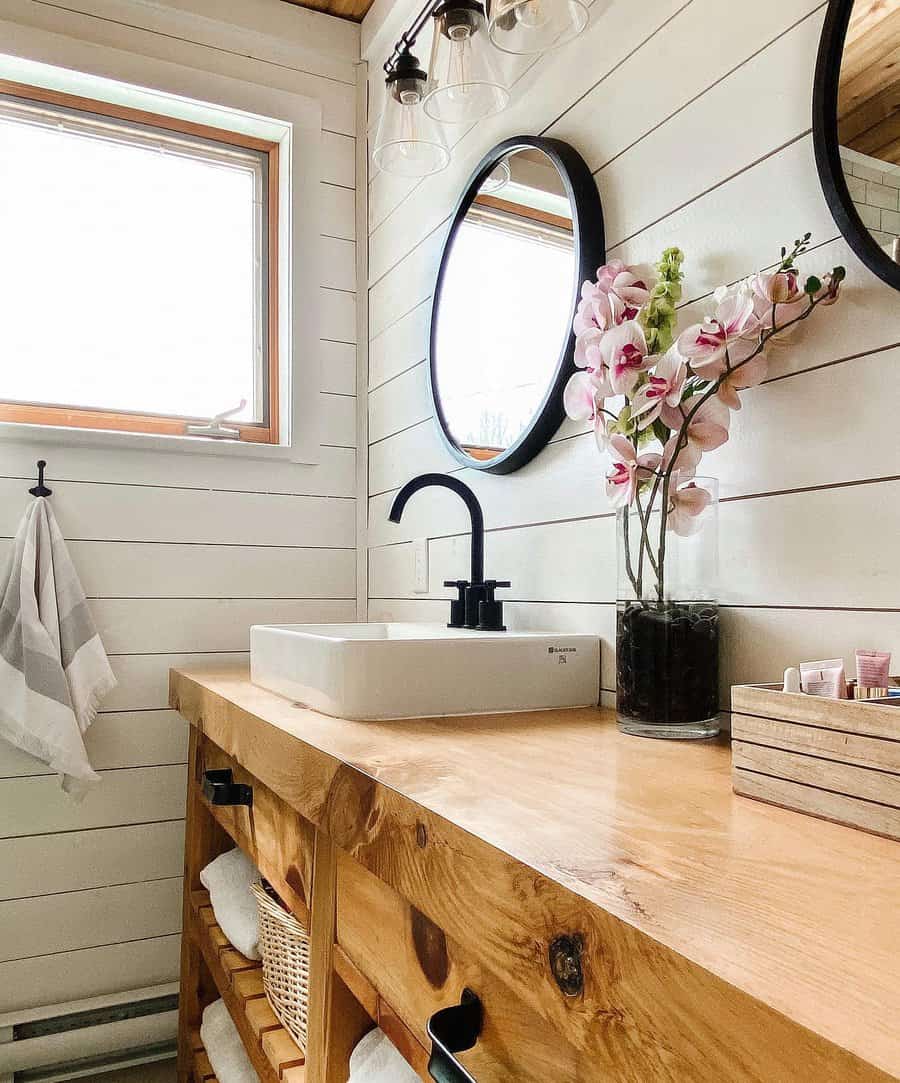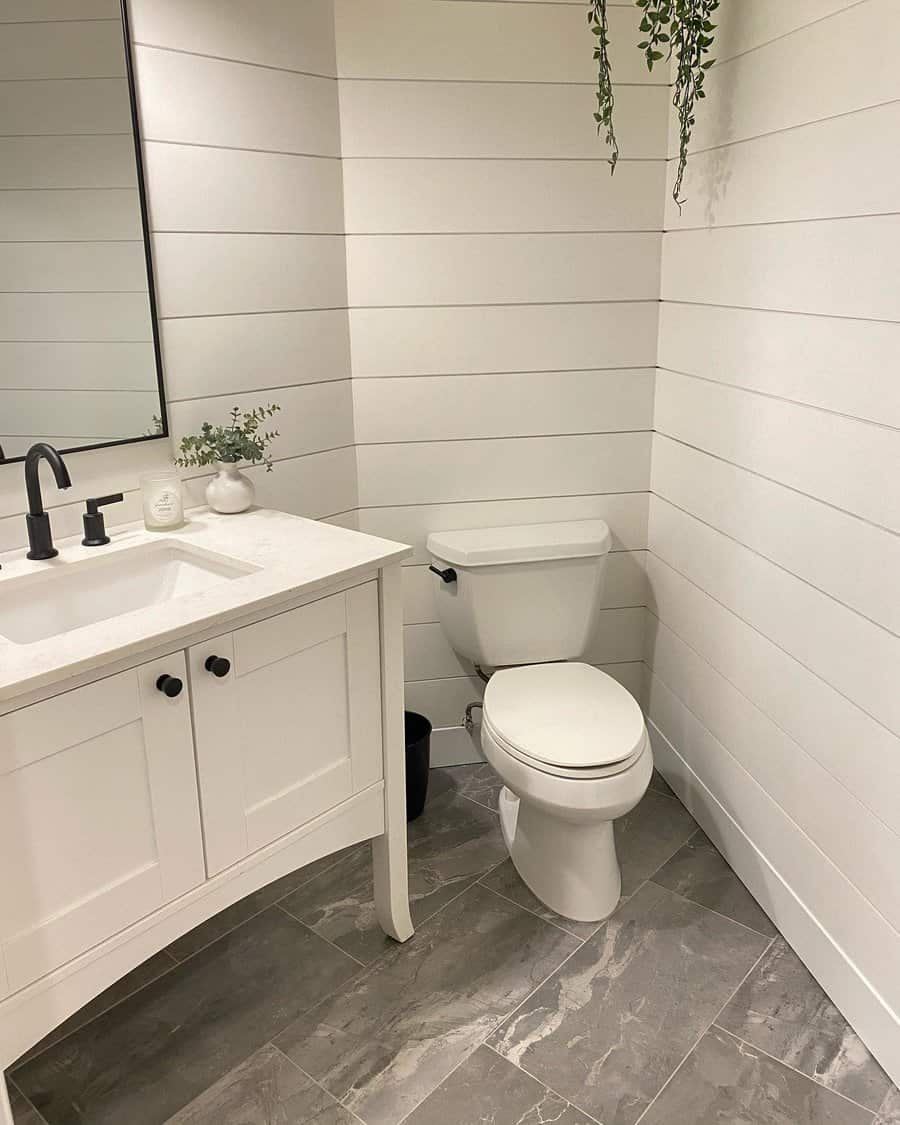 3. Add Wall Art
Installing a shiplap wall in your home is the perfect way to create an inviting and cozy atmosphere. You can make the wall even more special by adding DIY artwork or stylish printed frames and letterboards for a personalized touch.
Hang up framed family photos, art installations, and hand-painted canvases to create your own unique statement, or put up prints from your favorite artists for a modern flair.
With just a few pieces of wall art and some imagination, you can turn that simple shiplap into something truly extraordinary!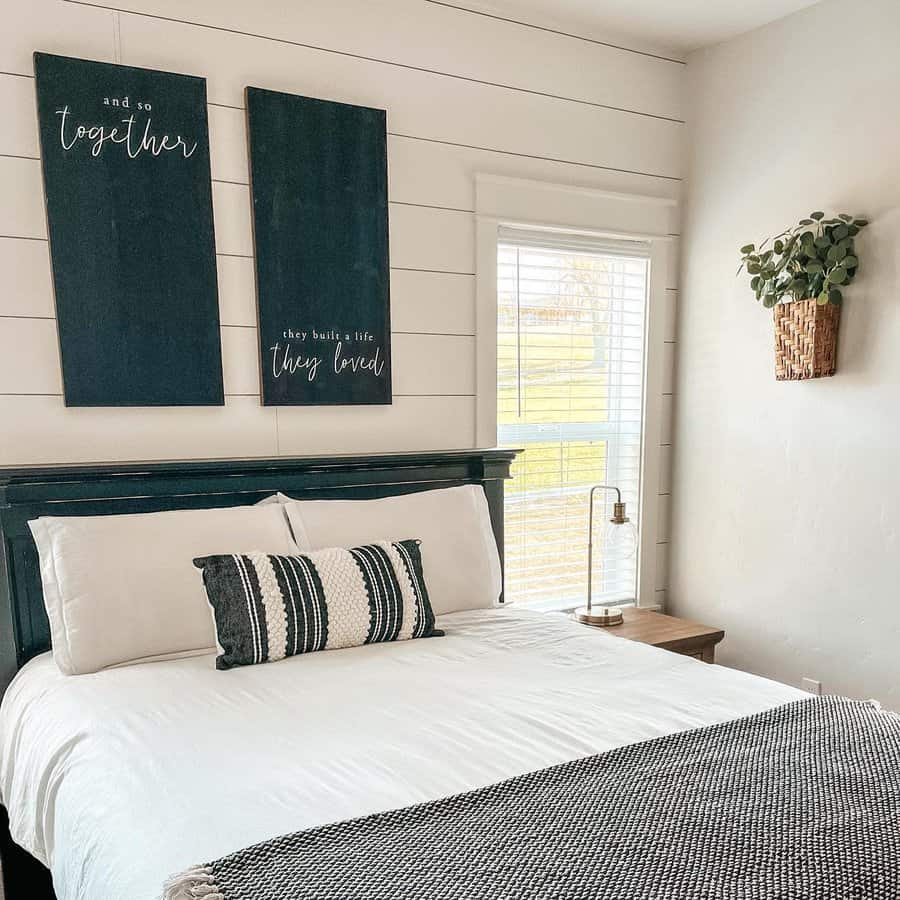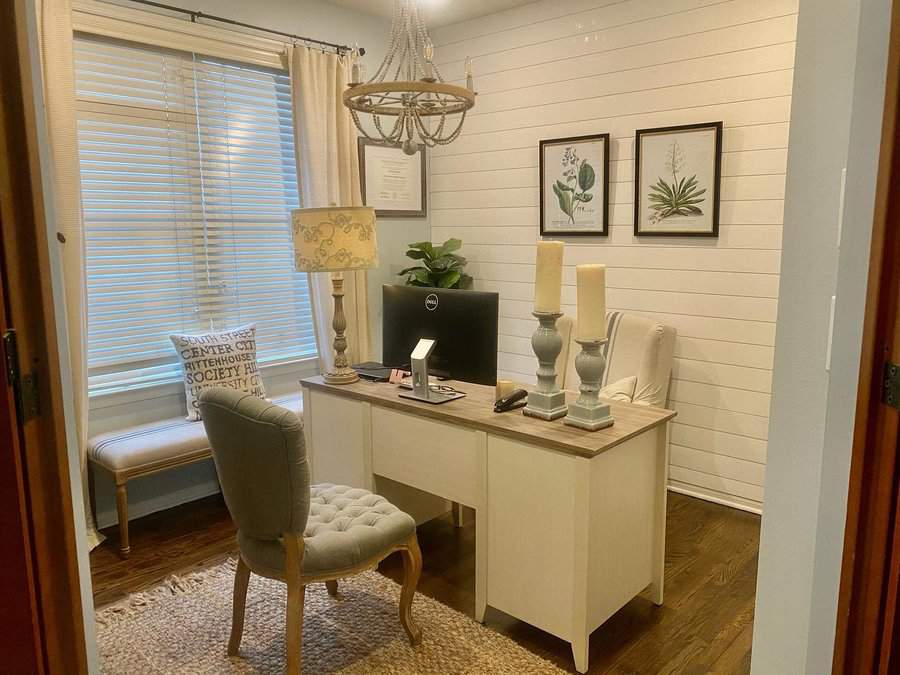 4. Make A Herringbone Pattern
A herringbone-patterned shiplap wall adds an unexpected twist to any room, creating a unique and rustic atmosphere. This type of wall adds visual interest and dimension in an unexpected way, evoking an environment that inspires creativity and a connection to nature.
Whether used as a feature statement wall or a subtle addition, this design choice is sure to bring warmth to any space.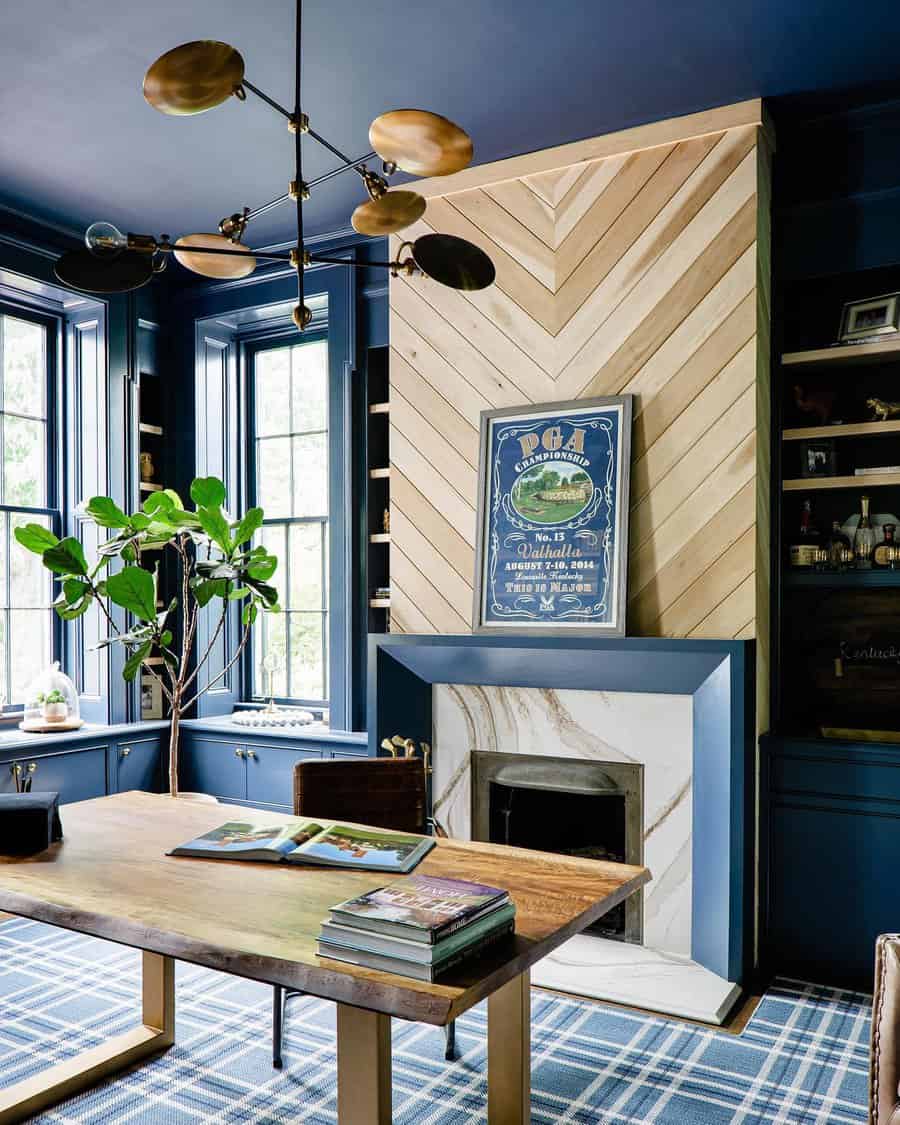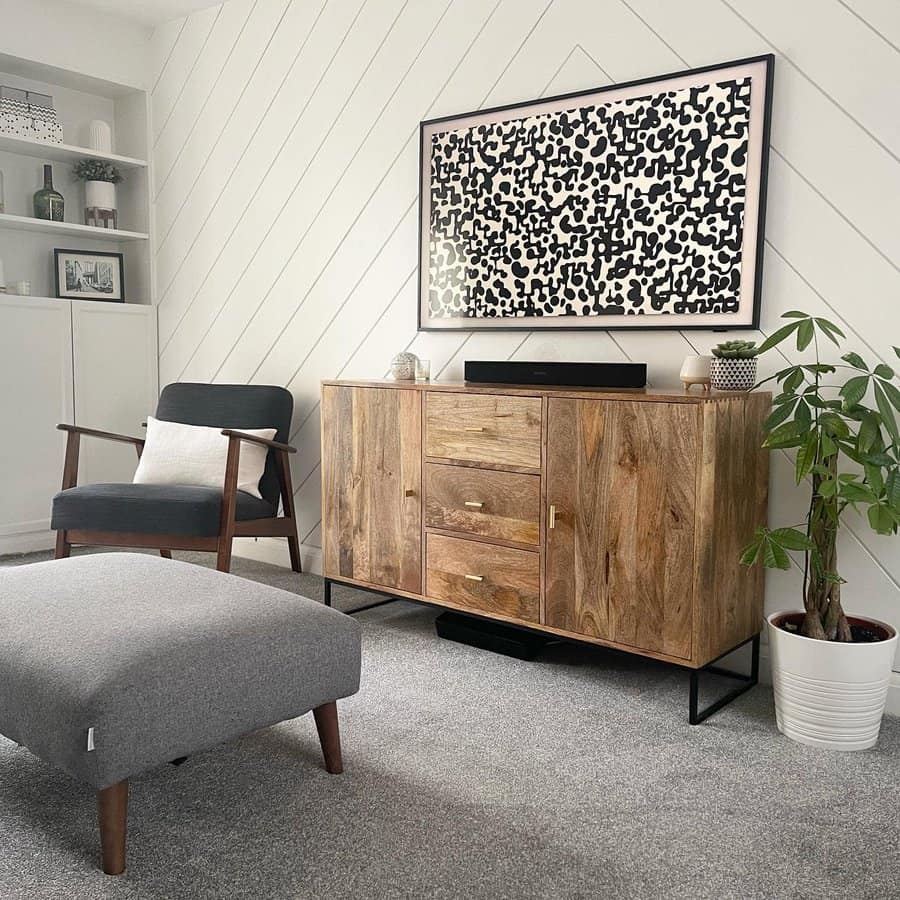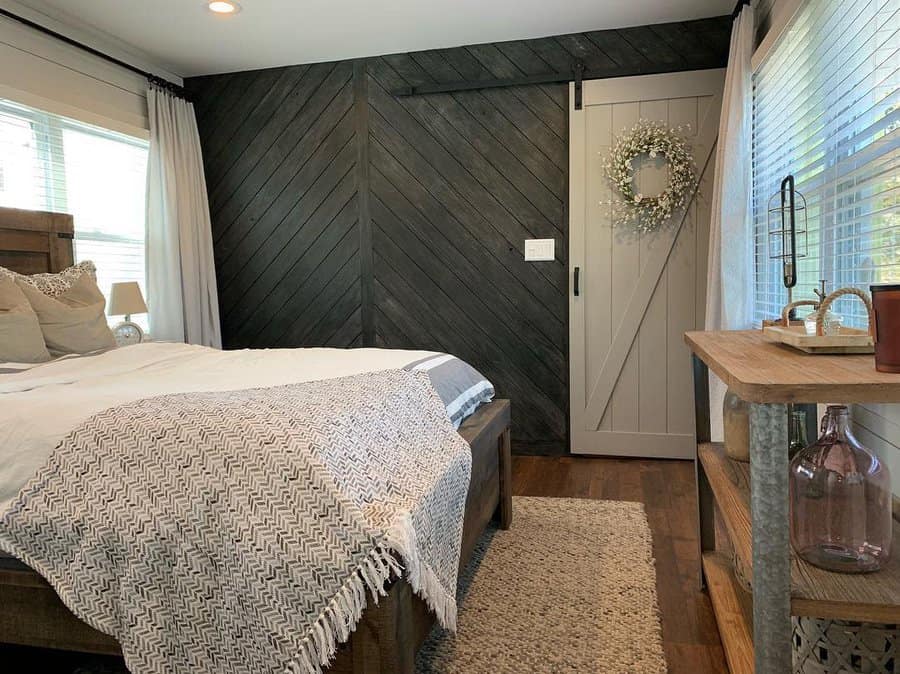 5. Build A Rustic Kitchen
Adding a shiplap wall to your rustic kitchen will instantly transform it into an inviting and inspiring cooking space. The rustic lines of the shiplap boards, with just the right amount of character, will create an atmosphere that encourages you to experiment in the kitchen and try new recipes.
Your kitchen is sure to be not only beautiful but also functional when you decorate it with a shiplap wall.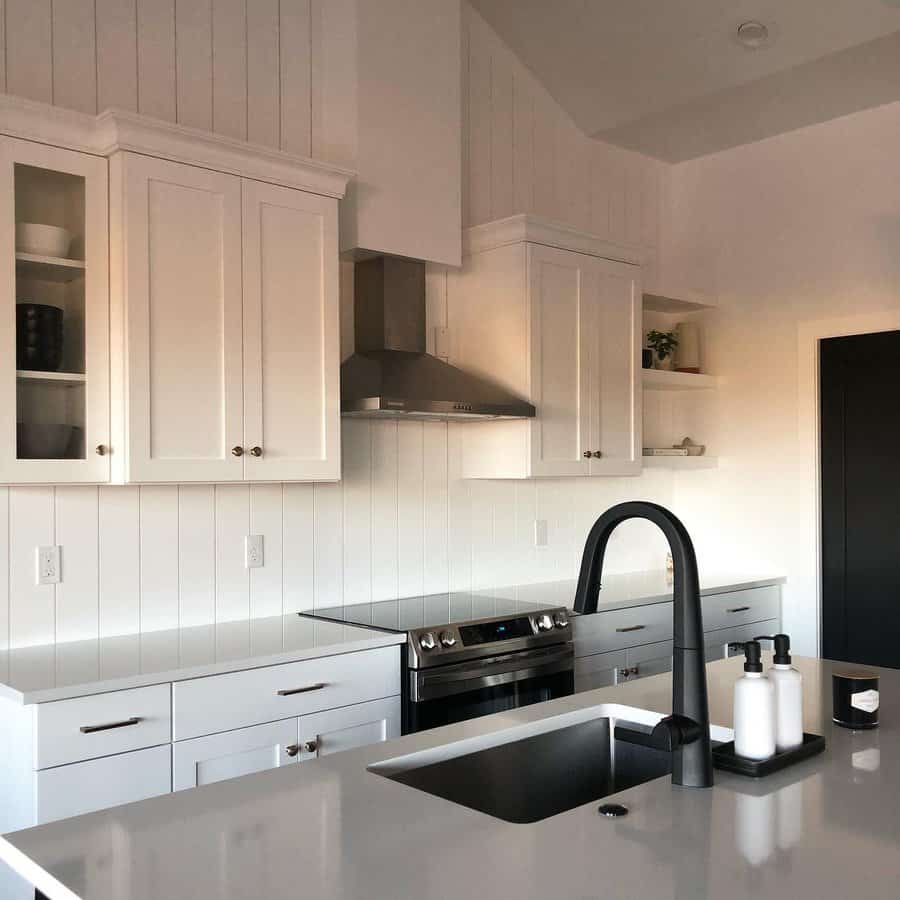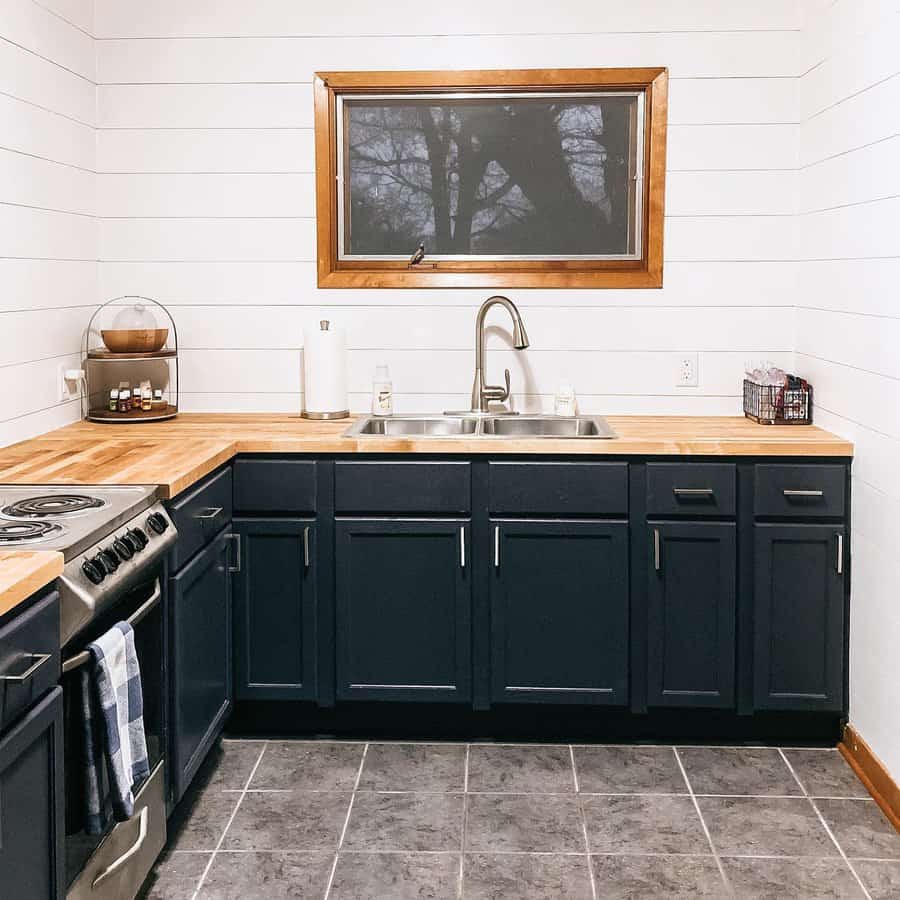 6. Install Shiplap To Your Kitchen Island
Adding a shiplap wall to your kitchen island adds an accent that adds instant visual interest and texture. Reclaimed wood is a great choice to use for this because it adds both character and style.
Whether you want it stained or painted, a shiplap wall beautifully enhances the space and adds a custom look that adds personality to the room.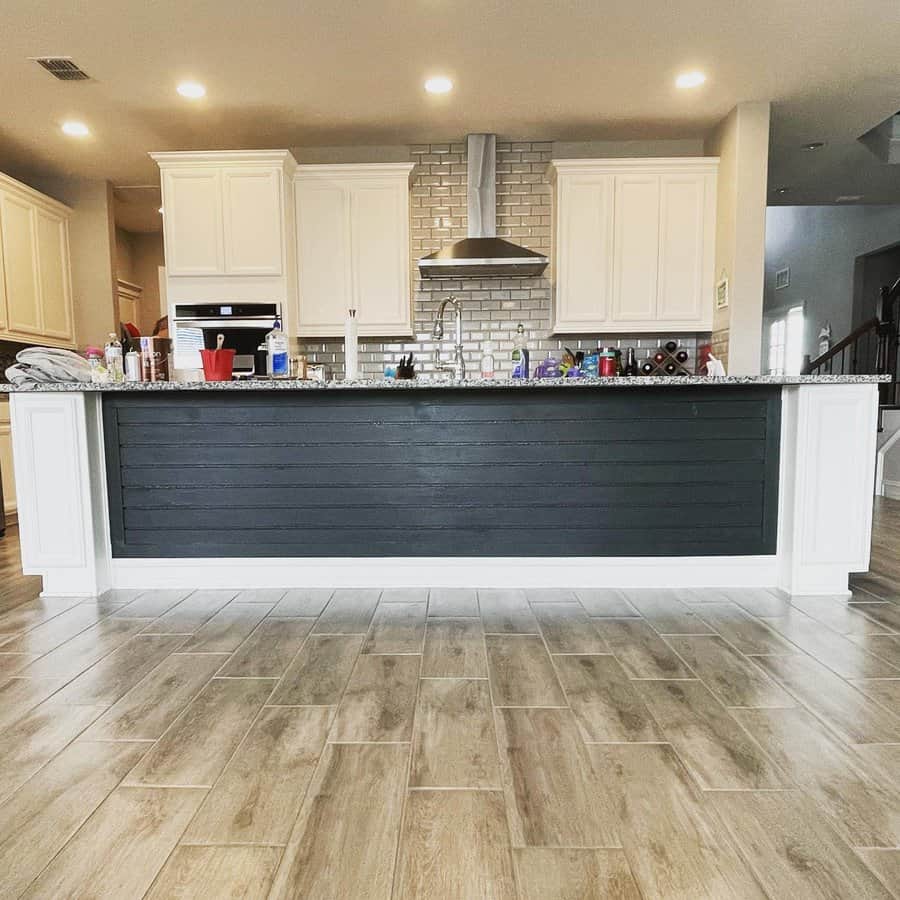 7. Add A Wall Shelf
Adding wall shelves to your shiplap wall is a great way to bring creativity and flair to your home. Creative decoration ideas are key when considering wall shelves: arrange a wall of books and memories, place unique figurines or jars of plants on their own shelf, or even go creative with plants that trail down to give your wall an extra eye-catching touch. With wall shelves, you can be sure that whatever you decide to decorate with will look gorgeous and appealing while at the same time staying organized and tidy.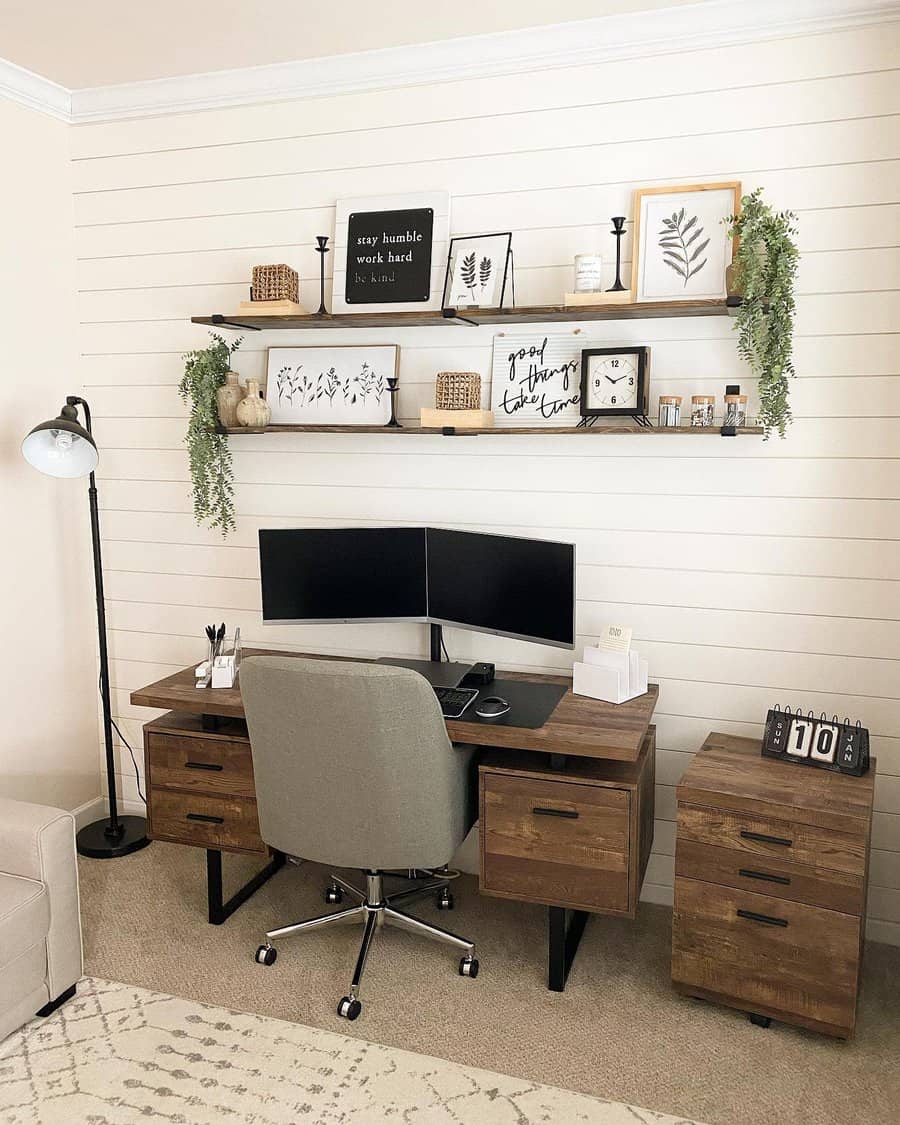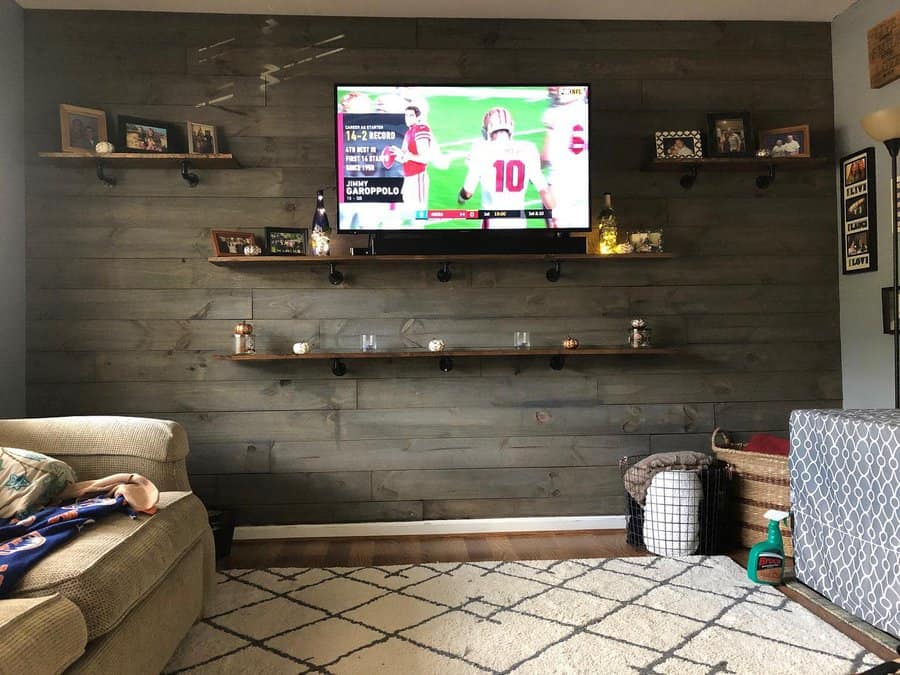 8. Opt For Yellow Pine Wood For A Rustic Feel
Yellow shiplap creates an instantly warm and inviting glow in any room. This timeless pinewood wall has an organic, understated beauty, lending it a farmhouse-style look that's both traditional and modern at the same time.
Whether you choose to coat your entire room or just one feature wall, yellow shiplap will grant your space a warm welcoming atmosphere that nobody can resist!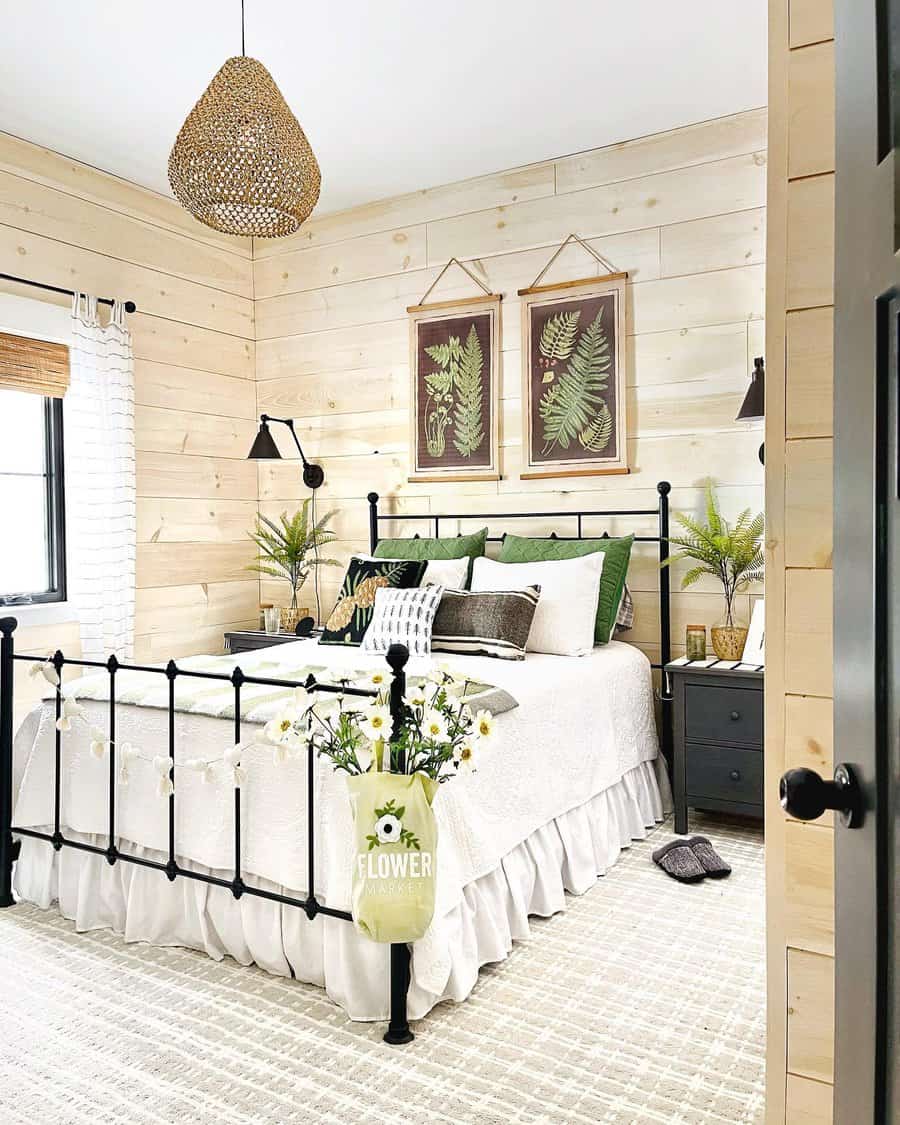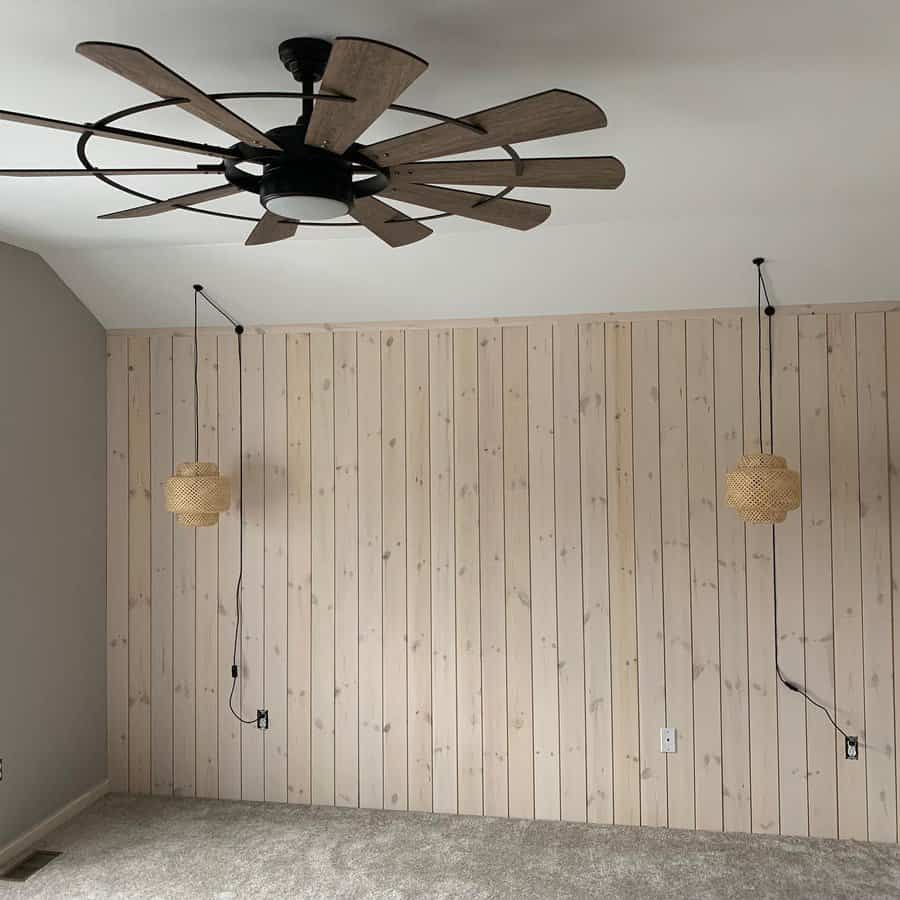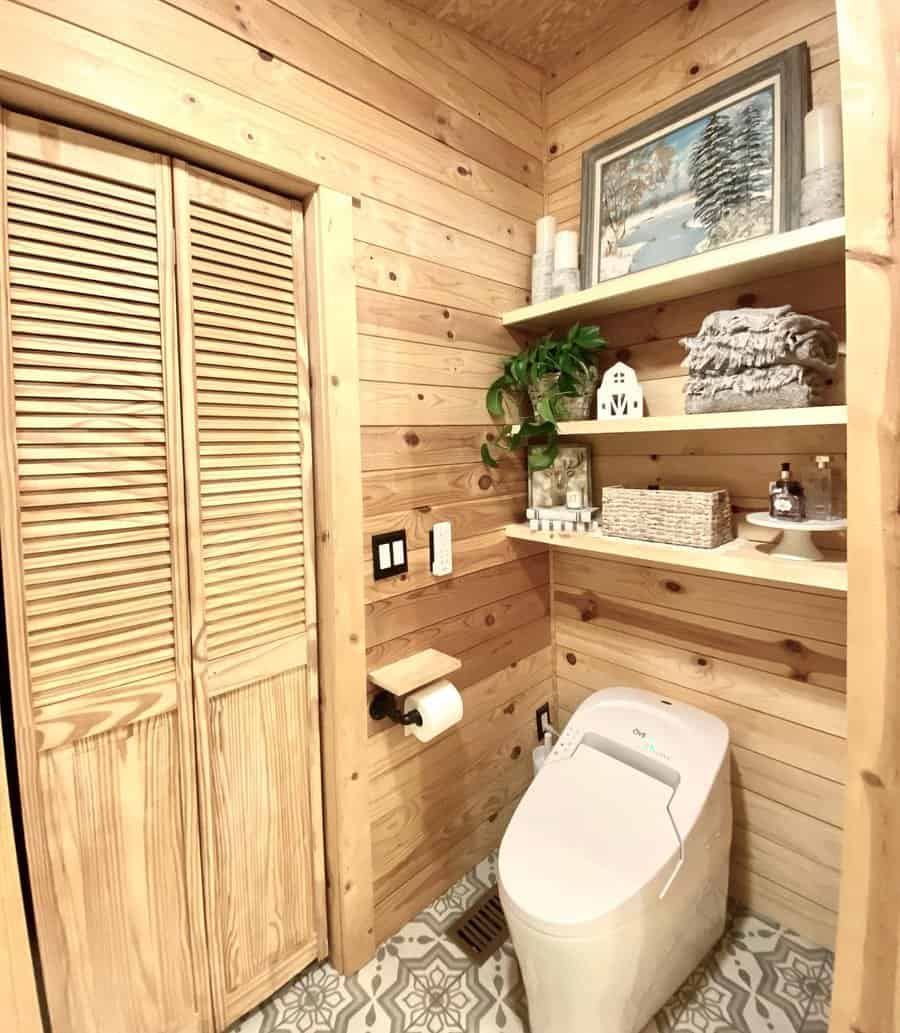 9. Repurpose Wood Panels
Adding repurposed shiplap to a wall is one of the trendiest and most creative ways to add character and texture to any space. The faded wood, rustic nails, and unique patina of repurposed shiplap give any room an effortless charm.
From accent walls to full murals, repurposed shiplap can be asked to do almost anything – making it an incredibly versatile choice.
Plus, repurposing wood means there's no additional waste in production making it an eco-friendly option as well. Whether you decide to take on the project yourself or hire a professional, repurposed shiplap on walls is sure to make your house into a beautiful home.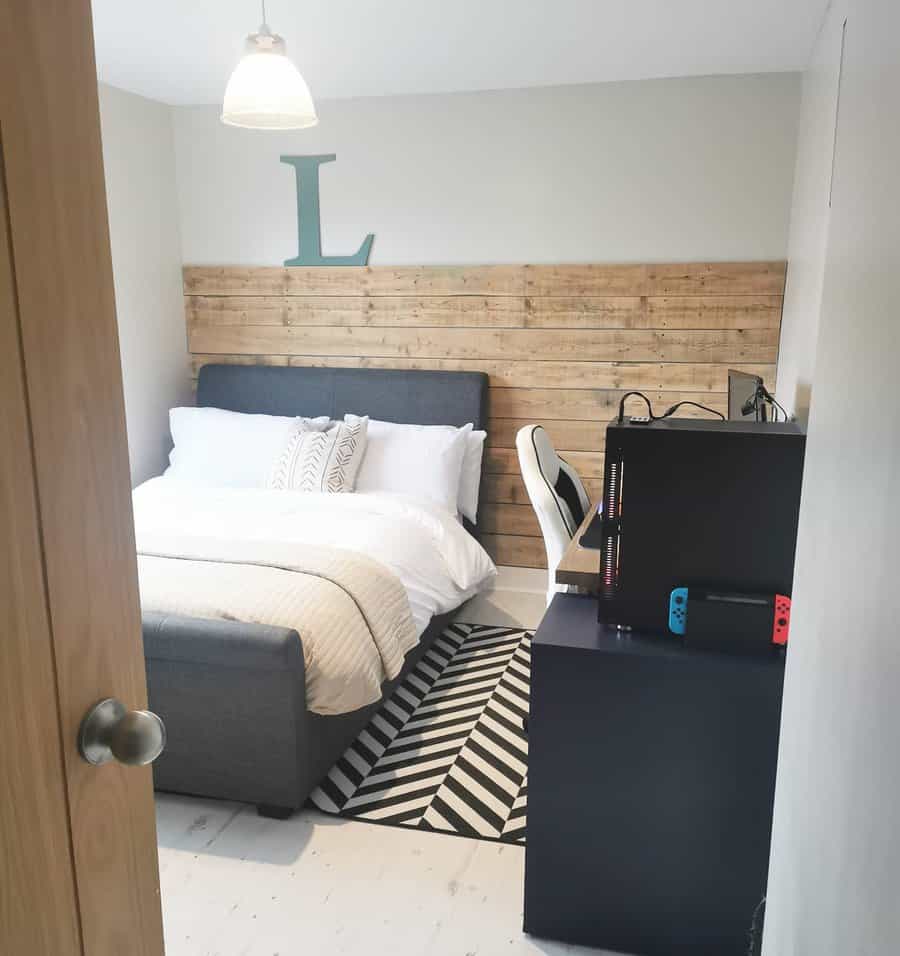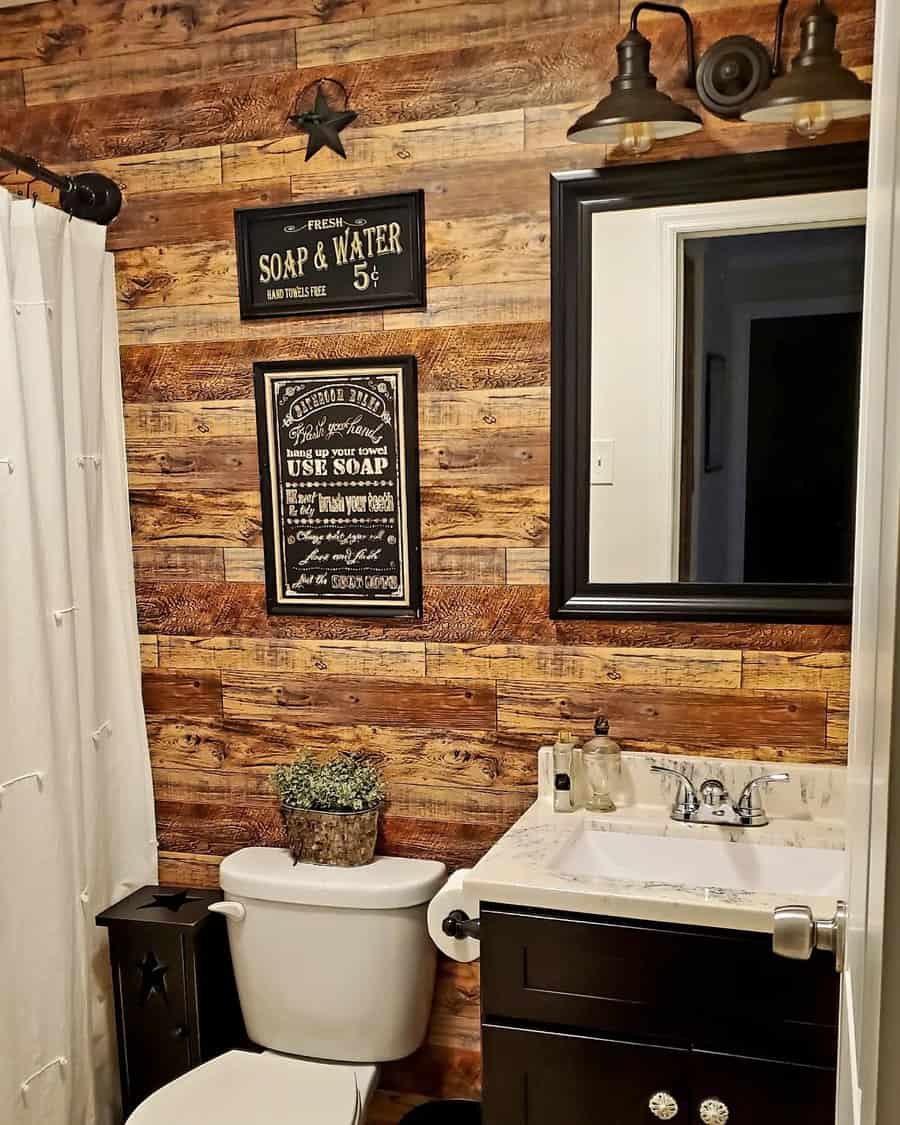 9. Add Wood Stain To Your Wooden Shiplap Wall
Give your home an extra cozy feel by adding a wood-stained shiplap wall. The natural application provides a sturdy backdrop that fits any existing décor and can be easily customized with bold colors, accenting trims, or extra storage solutions like shelves.
Installing shiplap is a great way to make a dramatic change without completely reworking the room's style – plus it's inexpensive and relatively easy to do!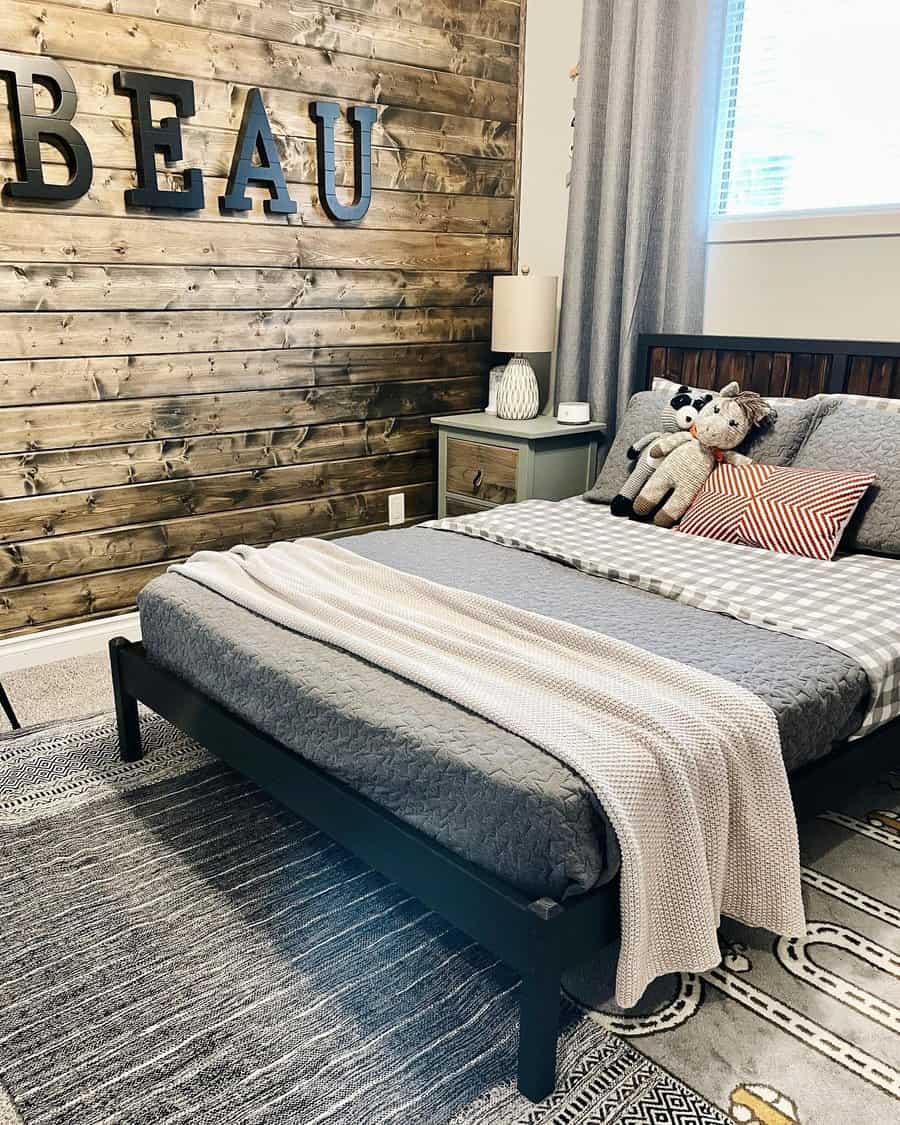 10. Add A Round Mirror
A shiplap wall adds a modern farmhouse feel to any room, and with the addition of a round mirror, you get all the chic boho vibes.
Round mirrors fit perfectly in modern and farmhouse decor, but the contrast of sharp lines in the shiplap adds an accent that can't be achieved with just pieces on their own.
Put these two together, and you have a look that adds charm and style to any space.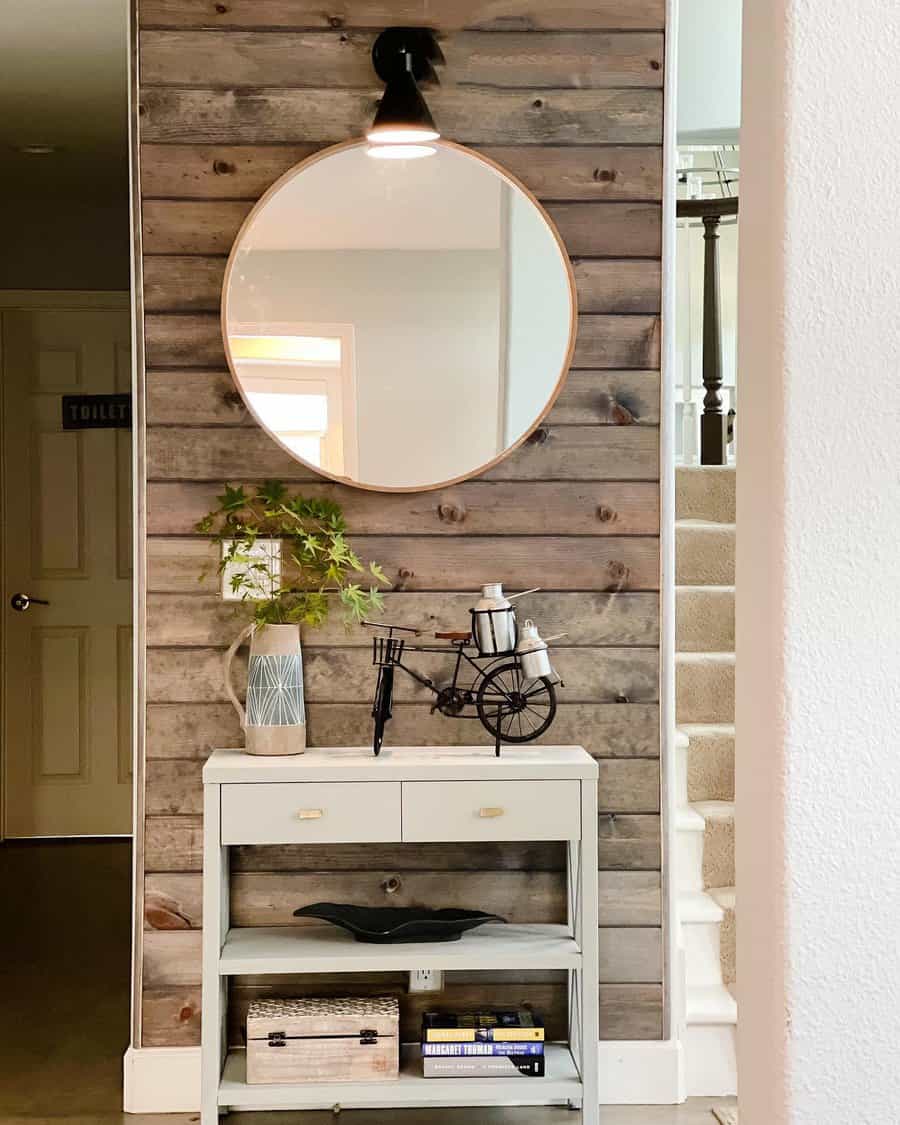 11. Try Wainscoting For Extra Dimension
An eye-catching wainscoting shiplap wall creates a unique dimension to any room while providing a great accent. This type of wall panel creates an open and airy feeling without taking up extra space, making it perfect for smaller areas such as hallway alcoves or rooms with limited space.
The use of shiplap creates a classic style in modern homes that creates both texture and interest throughout the room, drawing the eye right in.
For those looking to update an old space or to make an impression in newer houses, this type of wall panel is an excellent choice for adding character.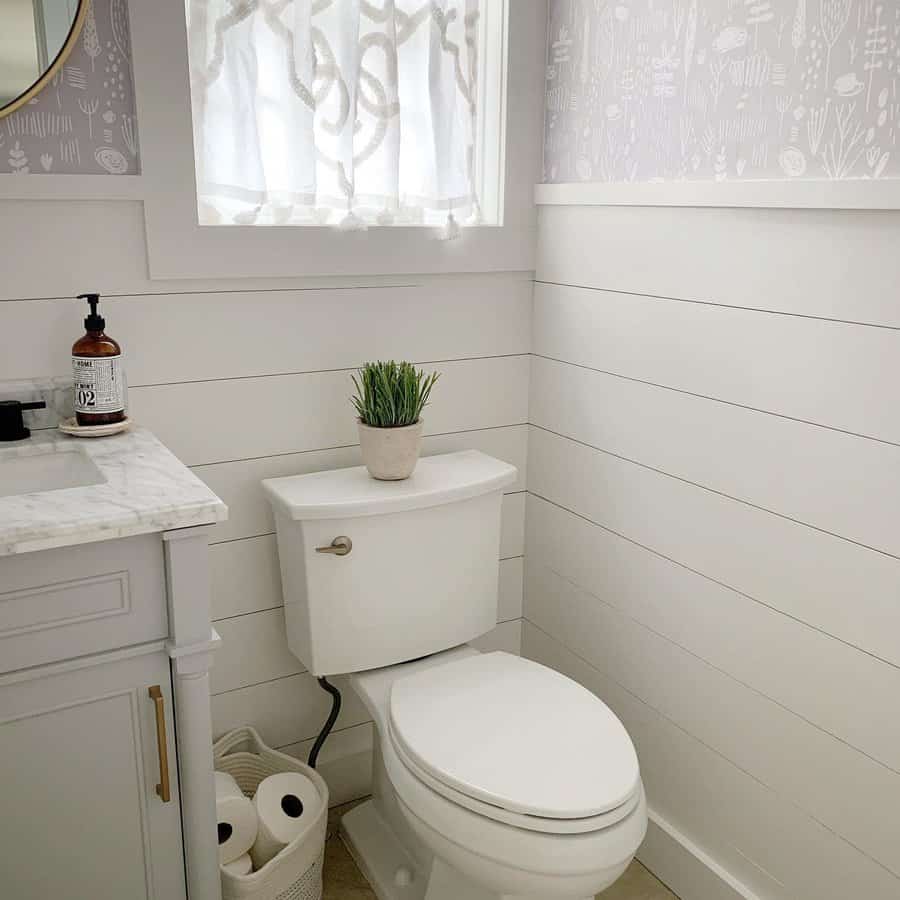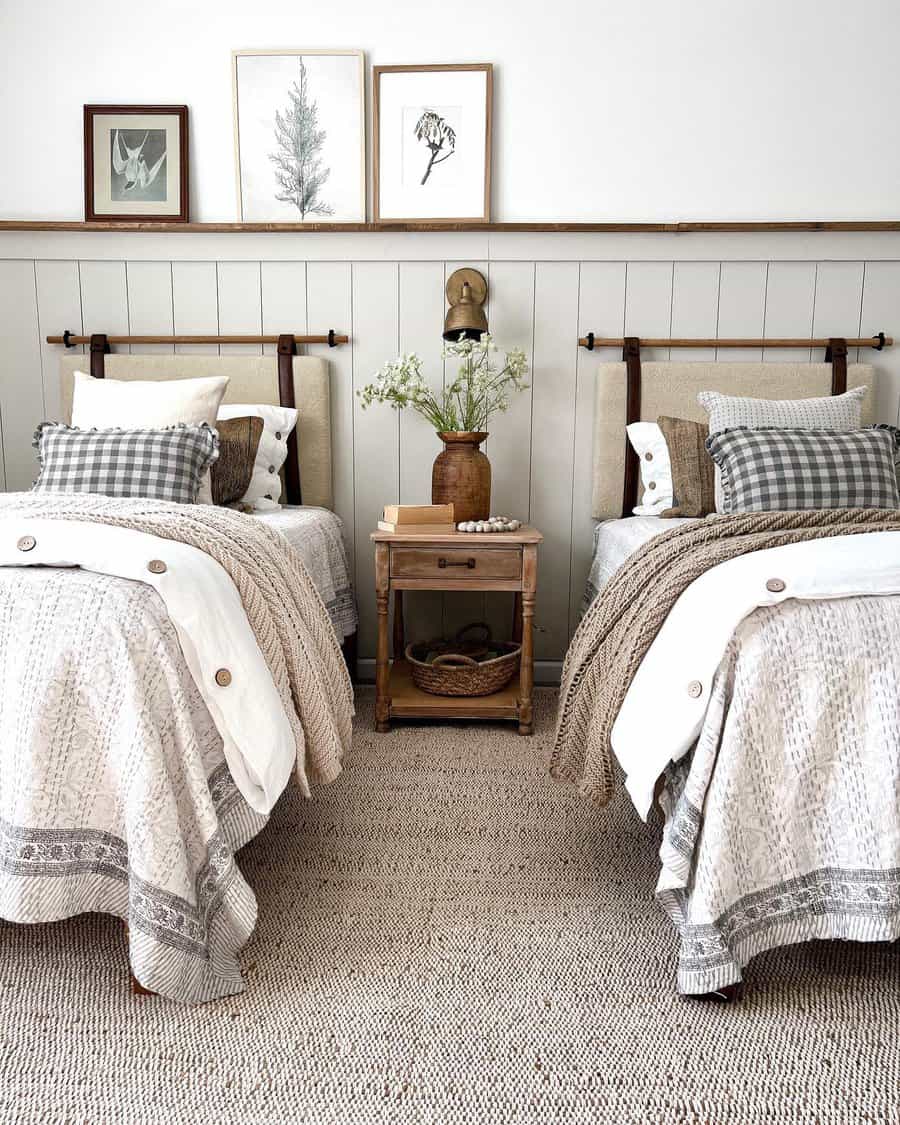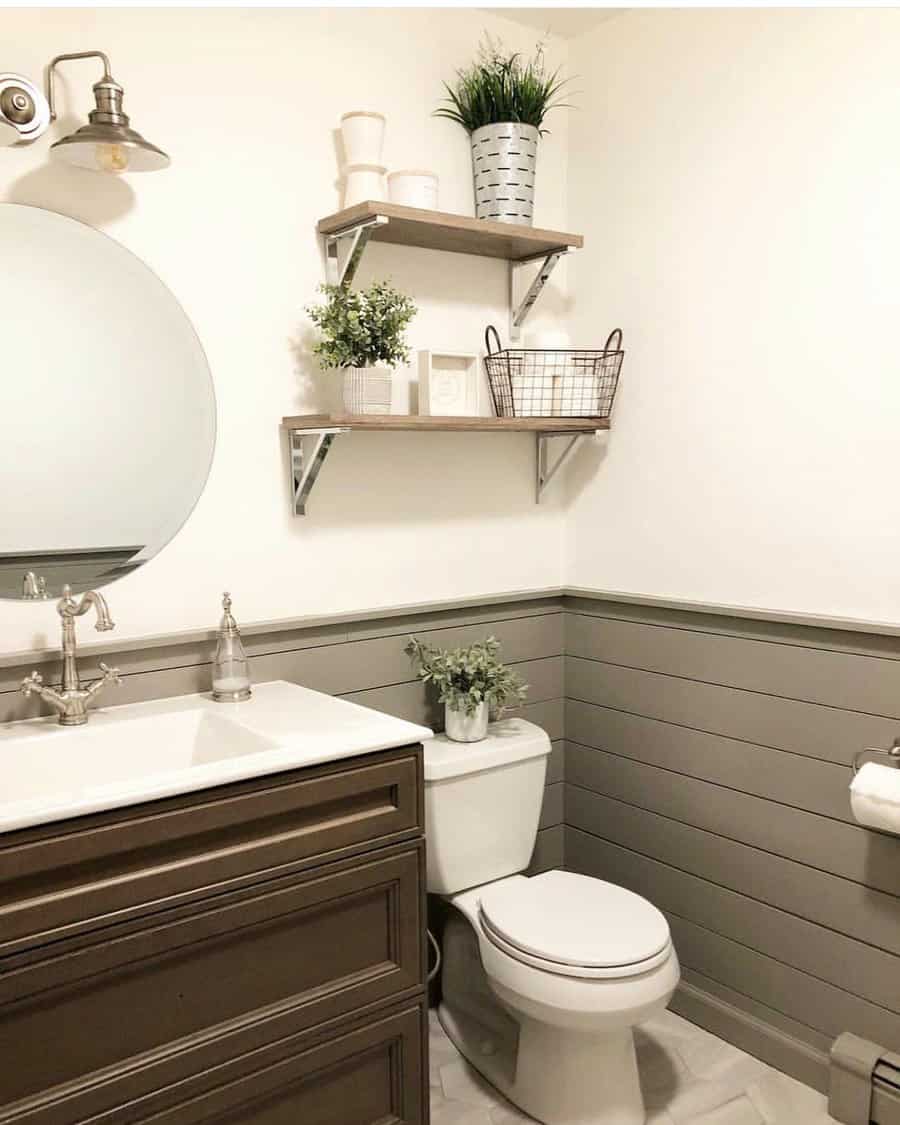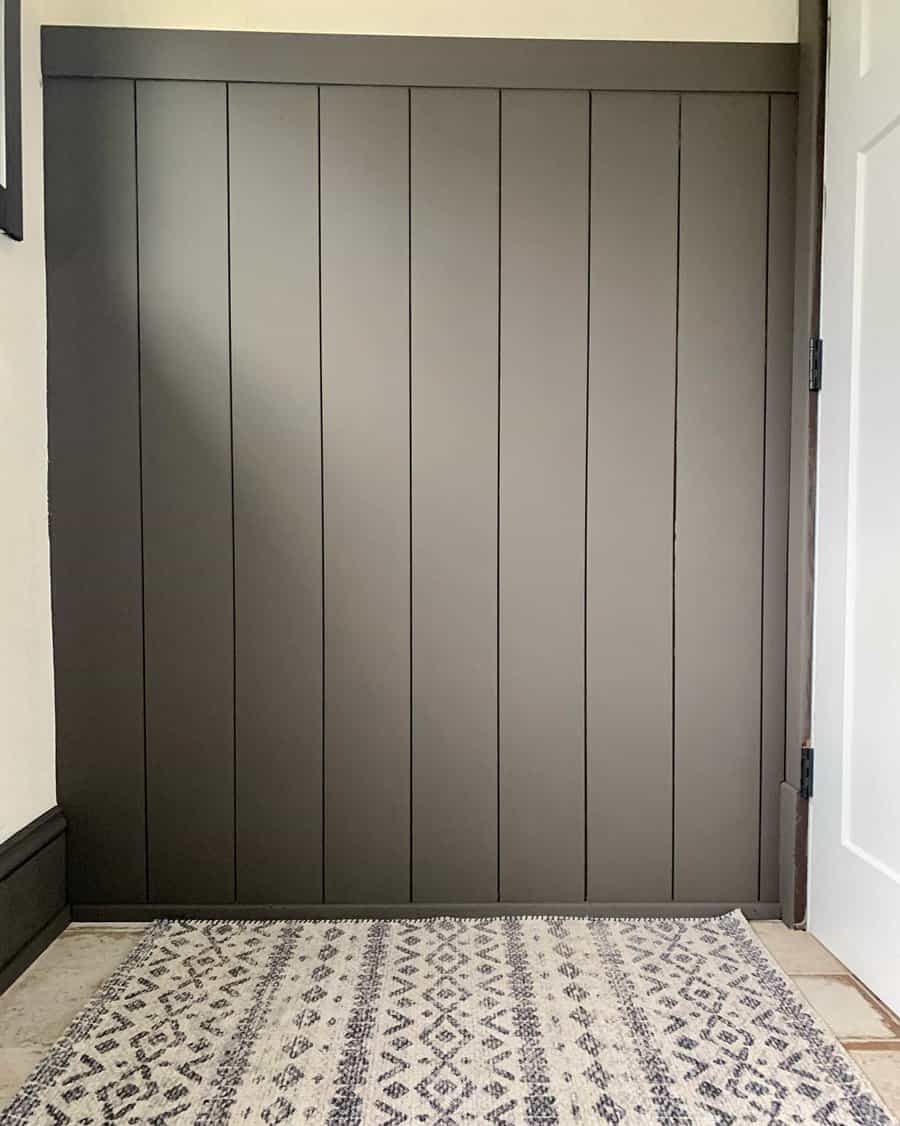 12. Keep It Clean & White
It's no illusion: an all-white shiplap wall provides the perfect backdrop for a room makeover. With its clean, minimalist look that allows for room to be creative with accessorizing, this kind of wall gives off a slight illusion of space, making any room look bigger and brighter – ideal for bringing light (and life) into otherwise squat spaces.
Whether it's the texture created from natural fibers or luscious greenery to add a burst of color, there are so many ways to make use of this stunning feature and turn it into something truly special.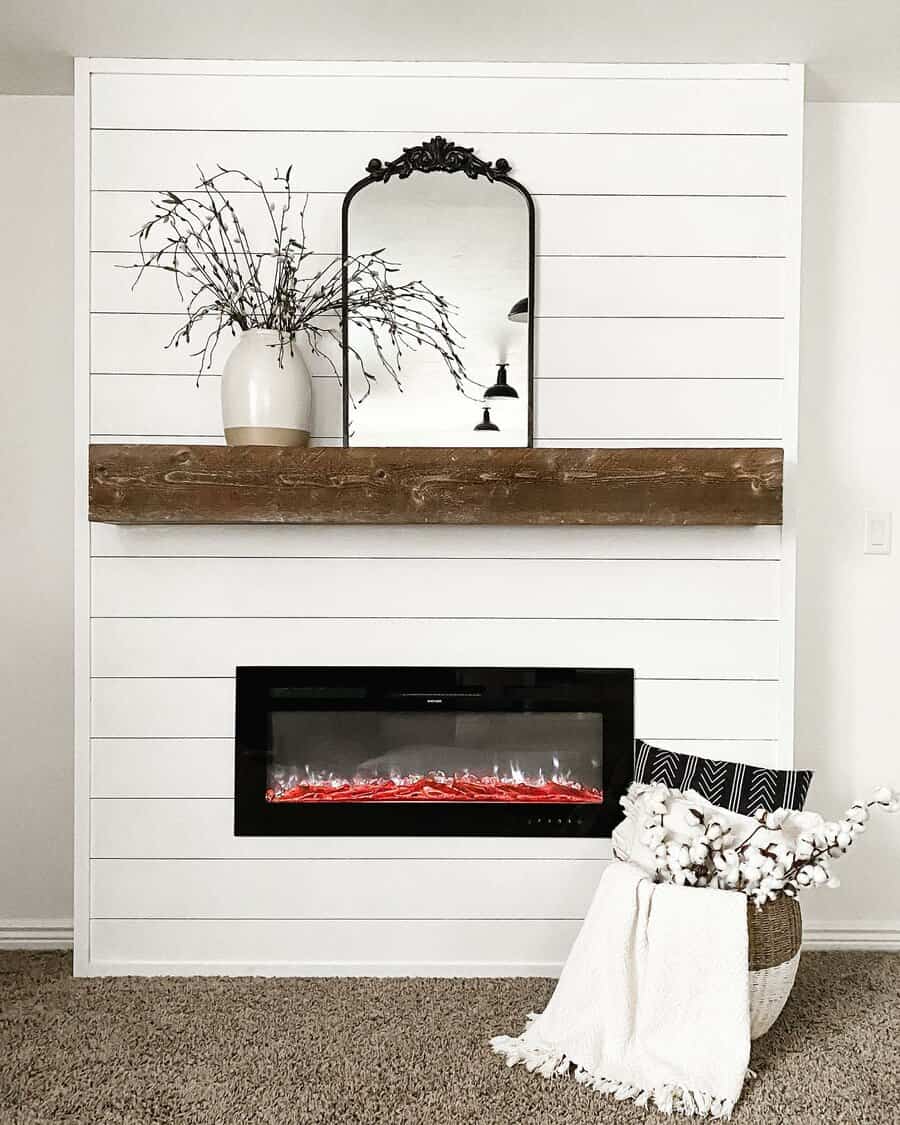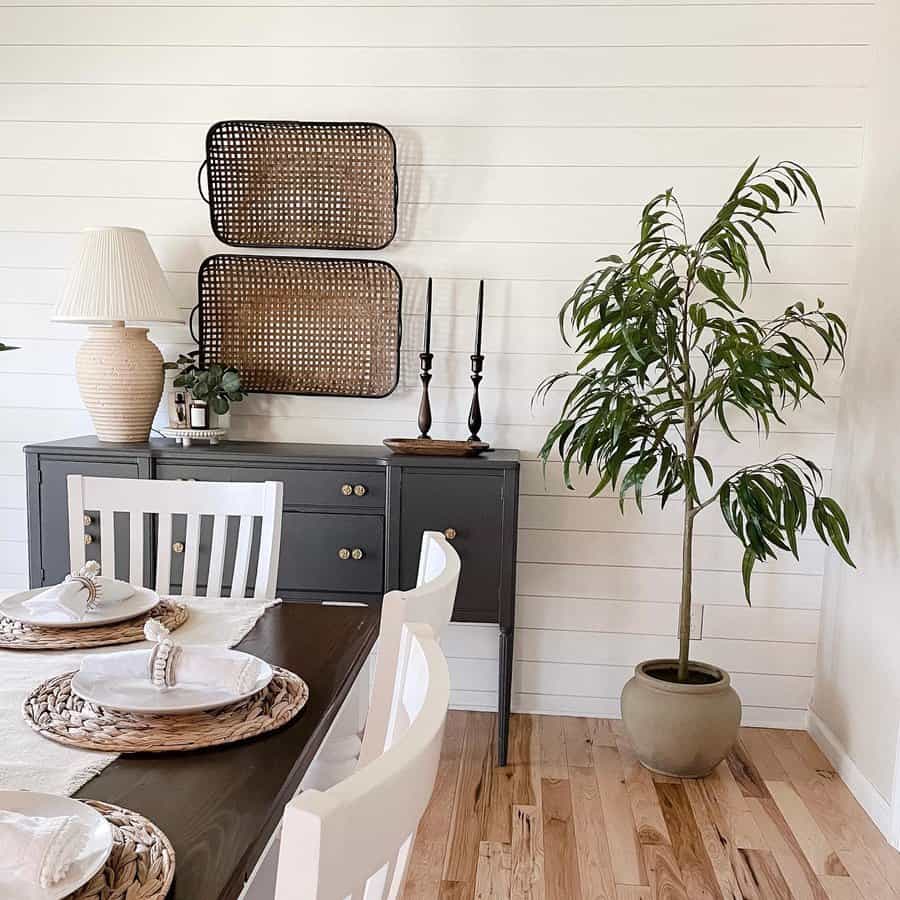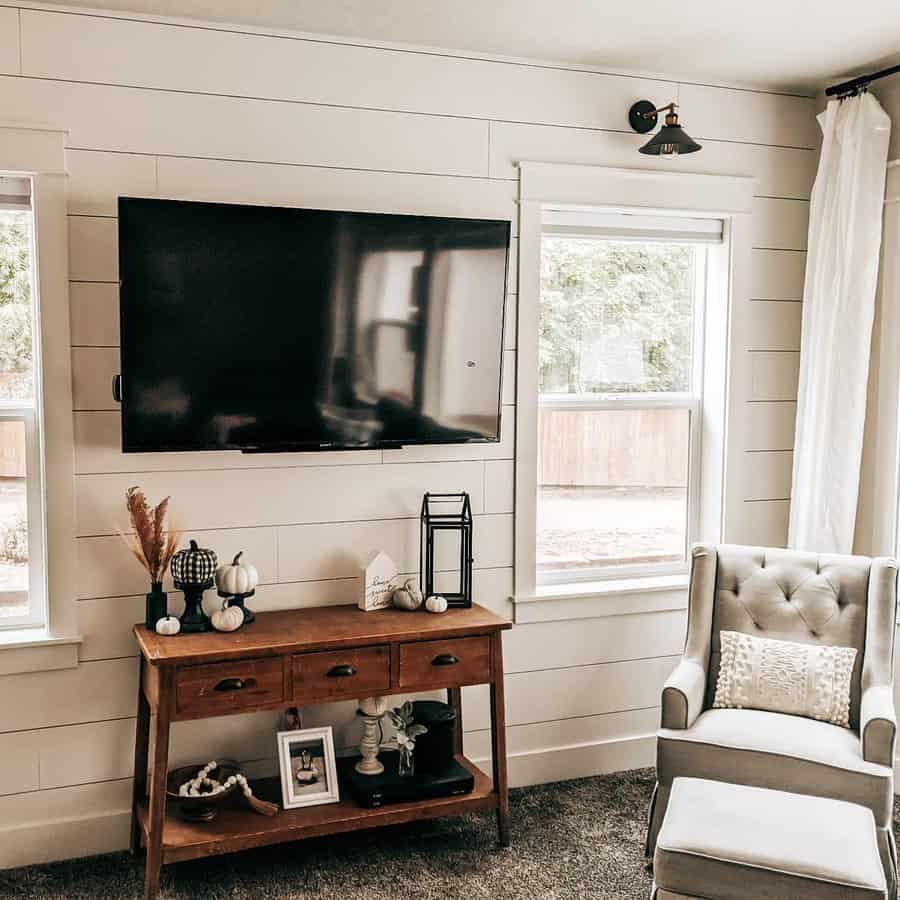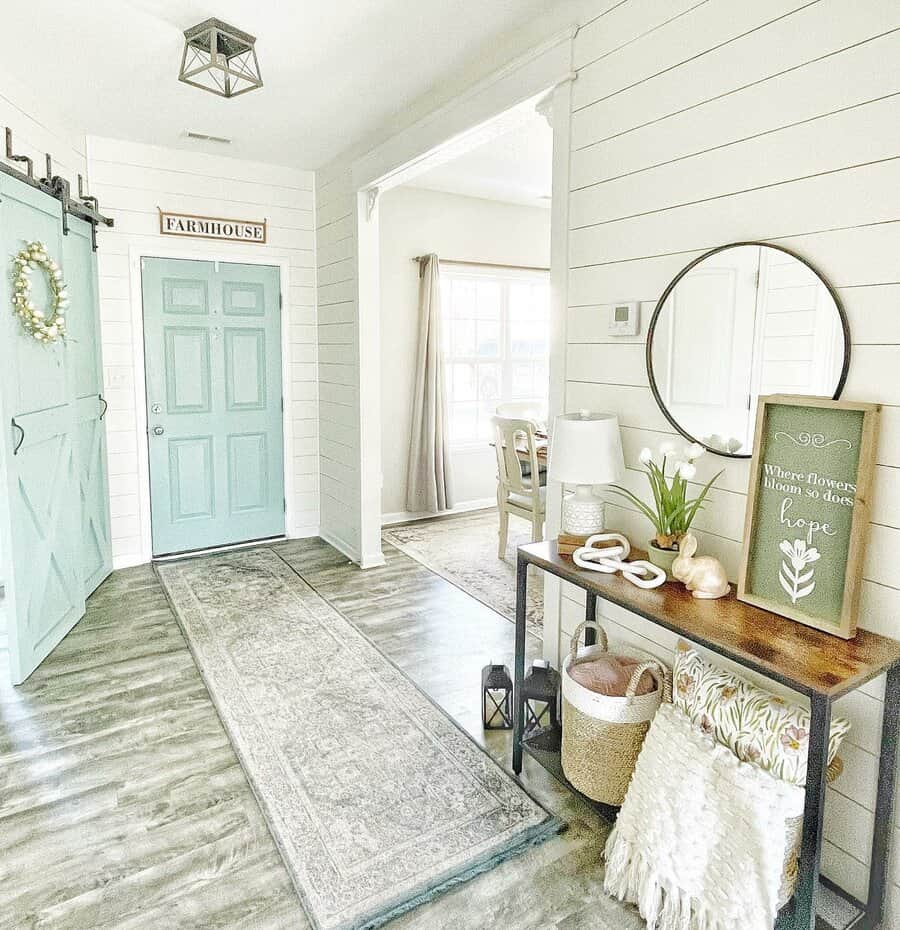 13. Hang An Elk Mount
If you're looking for farmhouse vibes with a twist of adventure, a shiplap wall featuring an elk mount atop the fireplace is perfect! The shiplap texture provides a classic farmhouse look while the elk mount gives off adventurous energy.
It's the perfect combination of farmhouse and elegance, that brings a unique atmosphere to any home. Plus, it's sure to become a conversation piece between guests!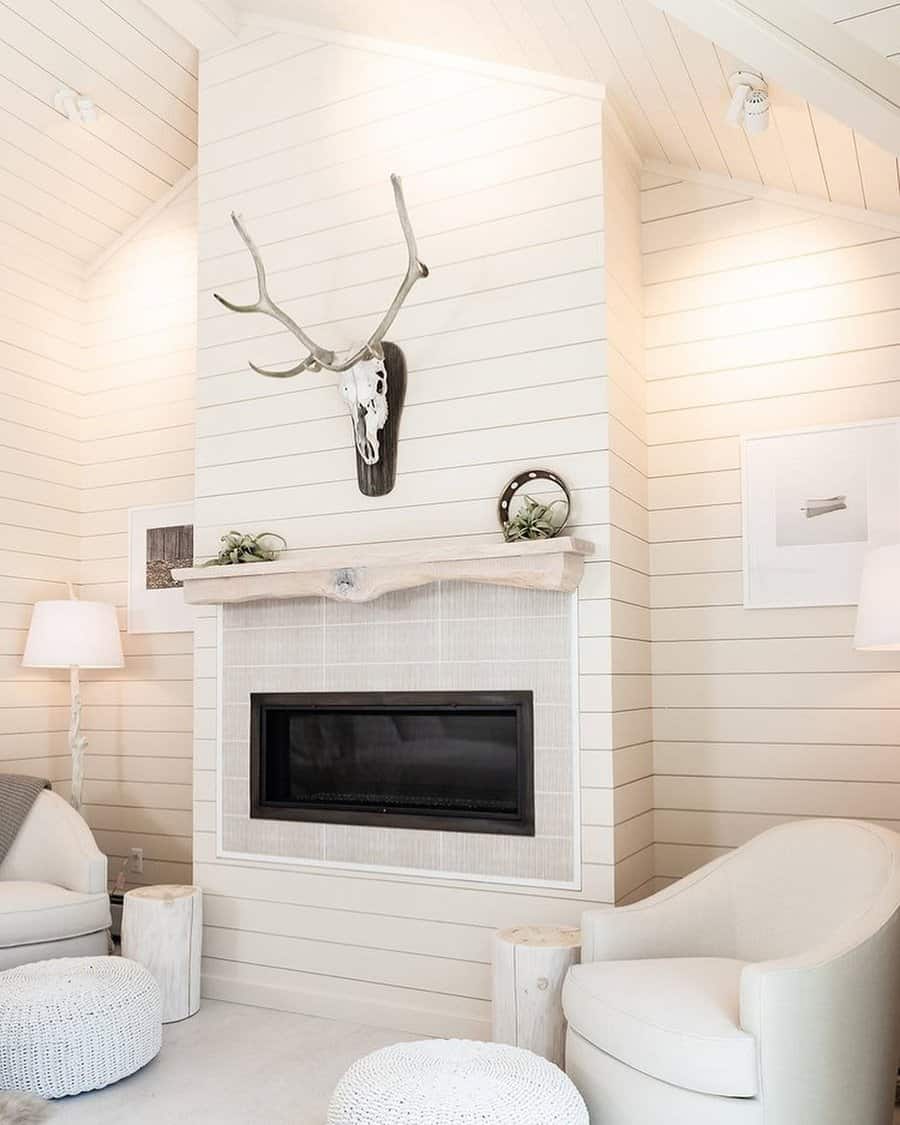 14. Paint With Chalkwood White
From great first-time DIYers to veteran crafters, chalk wood-painted shiplap walls are great for any skill level. This project offers the perfect chalky texture for an inviting and charming aesthetic. P
lus, it is great painting activity because it doesn't have to be perfect; part of the look of this wall covering is a certain ruggedness that makes it all the more interesting.
With white paint and distressed edges, the shabby chic final look of your project is sure to be a great conversation starter in any room!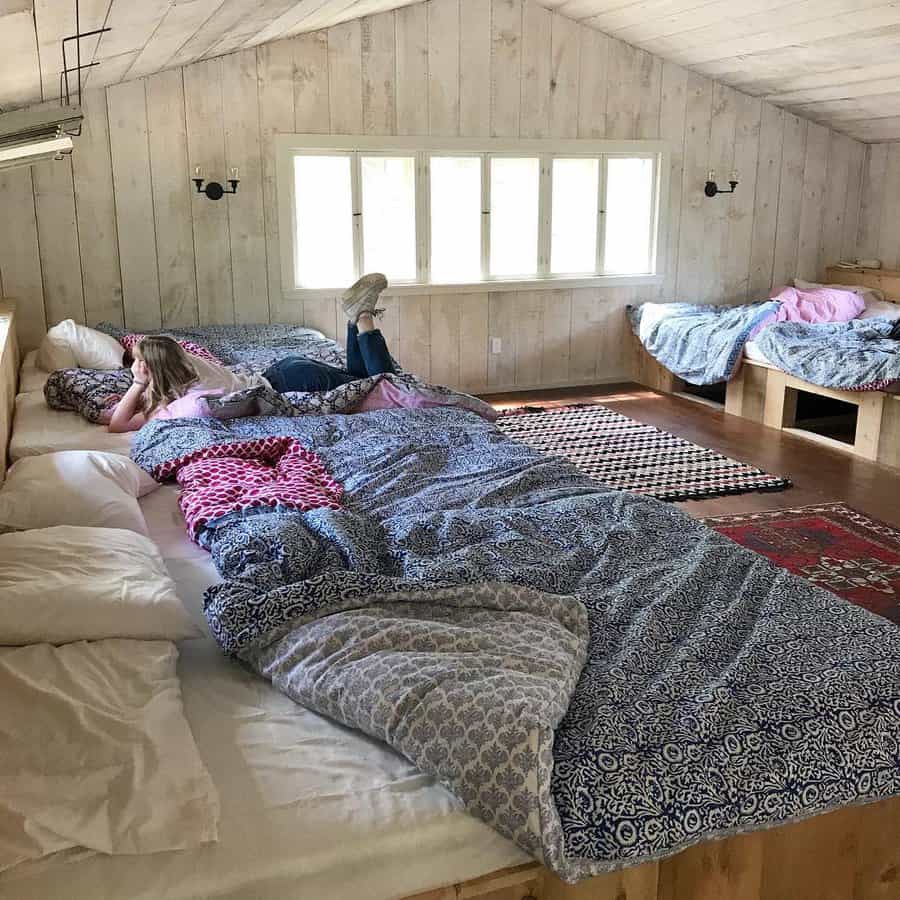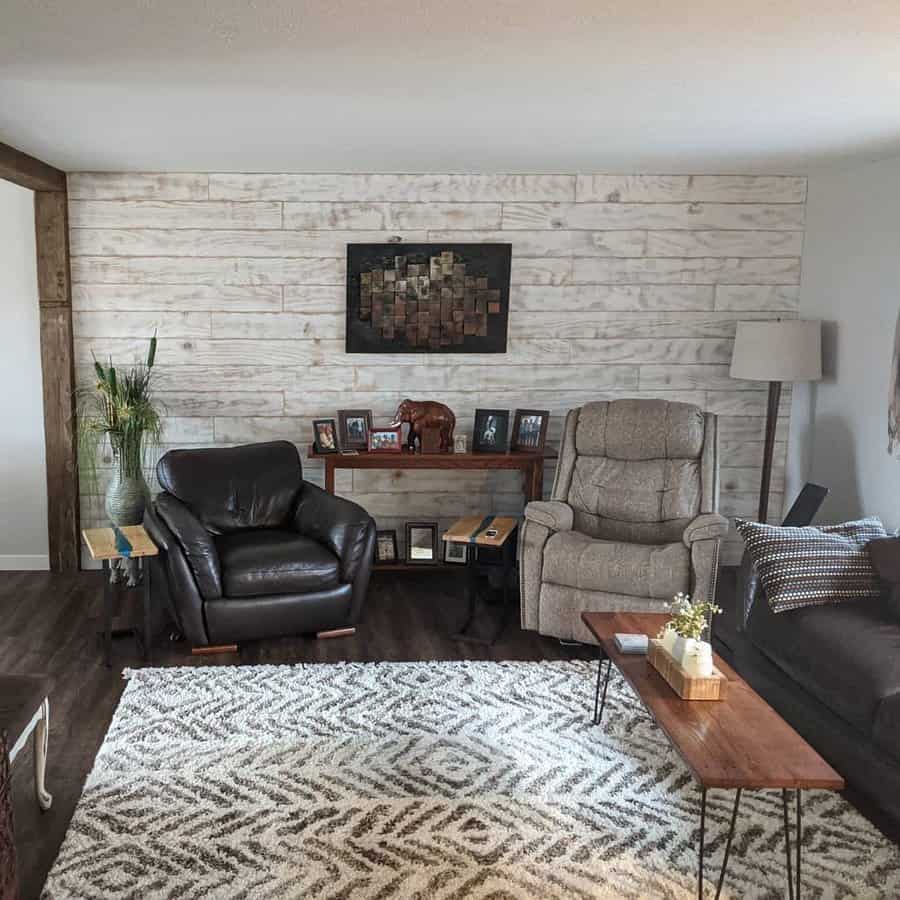 15. Pair With White Door Frames
White door frames paired with a wood-painted shiplap wall create a beautiful fusion of rustic and modern design. This creates an interesting juxtaposition that perfectly balances bold and soft elements, so you get a stunning end result. While the white creates a clear airiness, the wood creates a grounding vibe.
The contrasts are sure to bring warmth to any living space – plus, it creates a unique aesthetic that will certainly garner compliments from guests.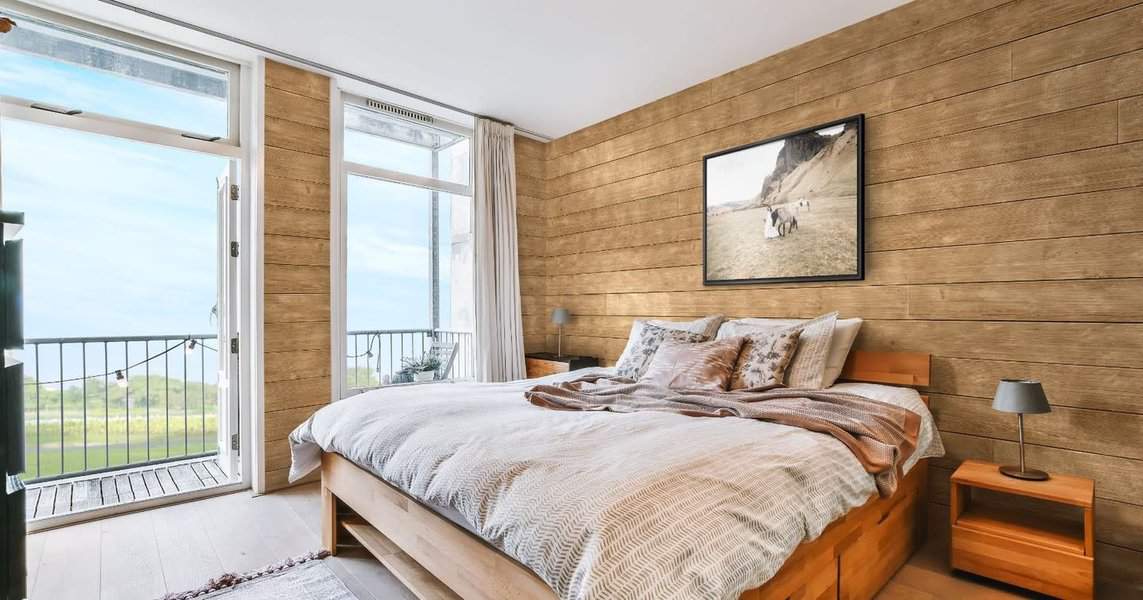 Shiplap FAQs
What is so special about shiplap?
Shiplap wall ideas have become so popular for several reasons. For starters, it's an easy DIY wall decor option. A DIY shiplap wall is also affordable because it can be made with inexpensive or reclaimed wood. Finally, a shiplap accent wall adds a casual, rustic texture to any room and looks great whether you stain the wood or paint it.
Do you put shiplap over drywall?
Shiplap was used well before the invention of drywall, so in a new build or remodel, you can use it in place of sheetrock. However, if you simply want a shiplap board finish on an existing interior wall, you don't have to remove the drywall first. Use an adhesive and nails to securely fasten each shiplap plank to the drywall.