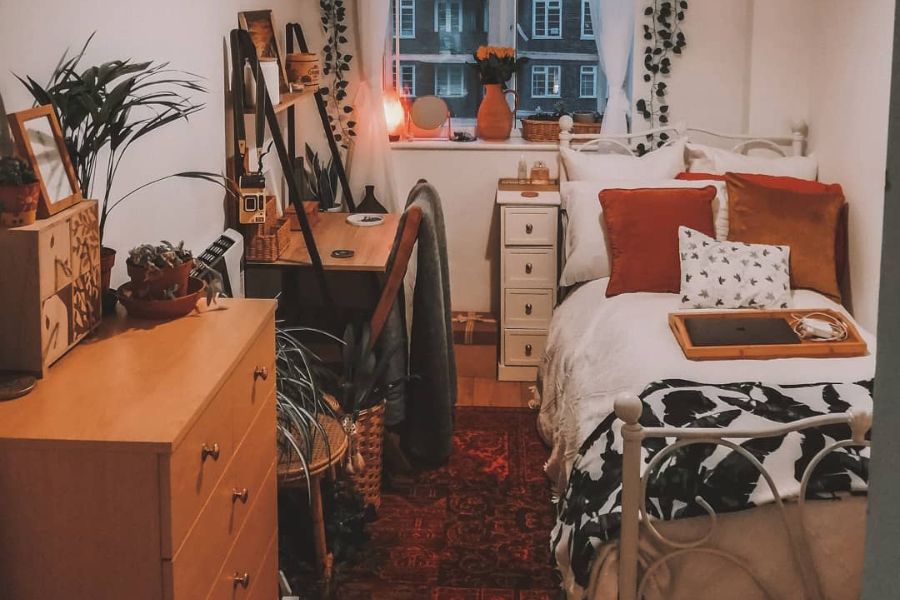 47 Small Bedroom Ideas and Designs
Living in a small space presents unique challenges when it's time to decorate and choose furniture.
You can't go out and just buy anything that you find appealing. This could result in having a cramped and overcrowded space. You will feel uncomfortable and stressed when in your home.
What you need are small bedroom ideas to help you create a lovely space, no matter how small it is. This could be elevating your bed to use the vertical space in your bedroom.
Or perhaps your closet could use a better organizational system. Consider each room in your home and use these ideas to improve the space and make it a well-designed space.
1. Bunk Beds
When you're limited on floor space, you need to utilize the vertical space in the room. A loft bed or bunk beds is one way to do this. Your bed will be high in the air, and this gives you usable space underneath it.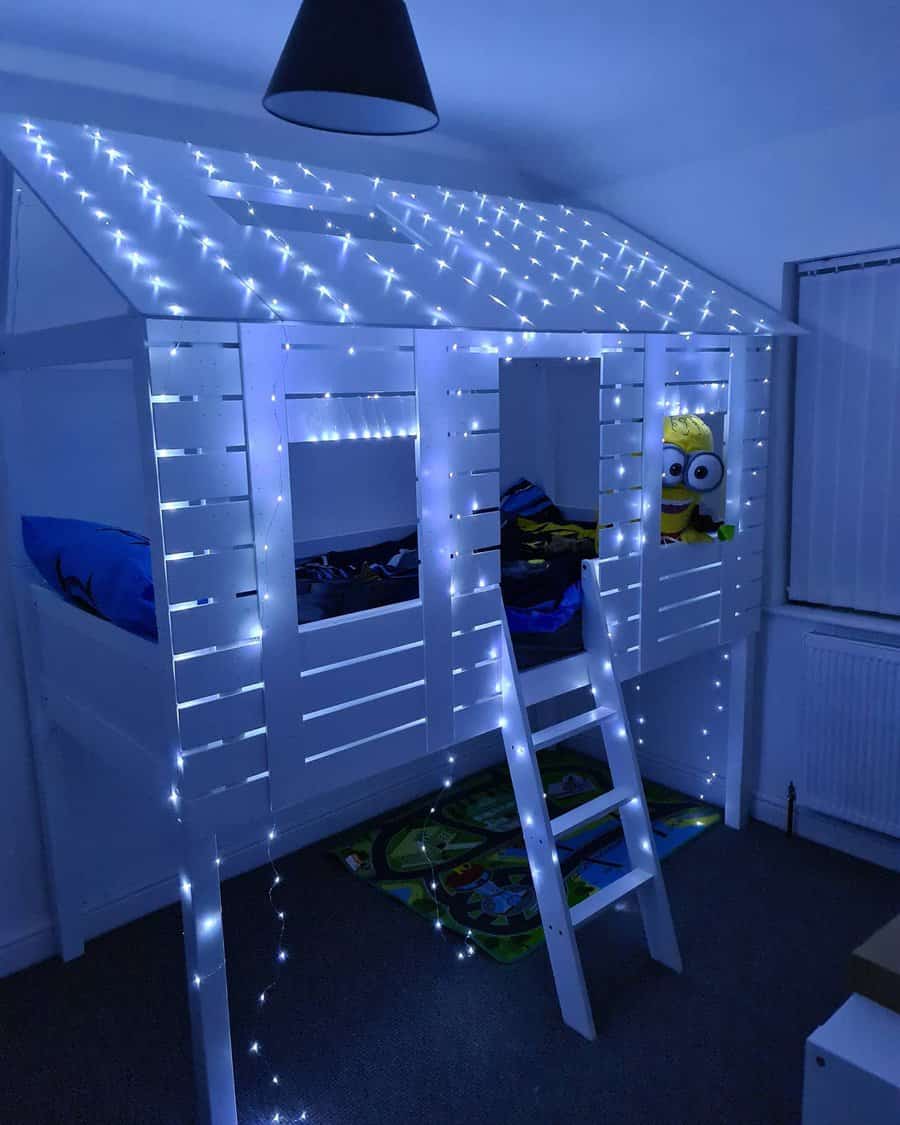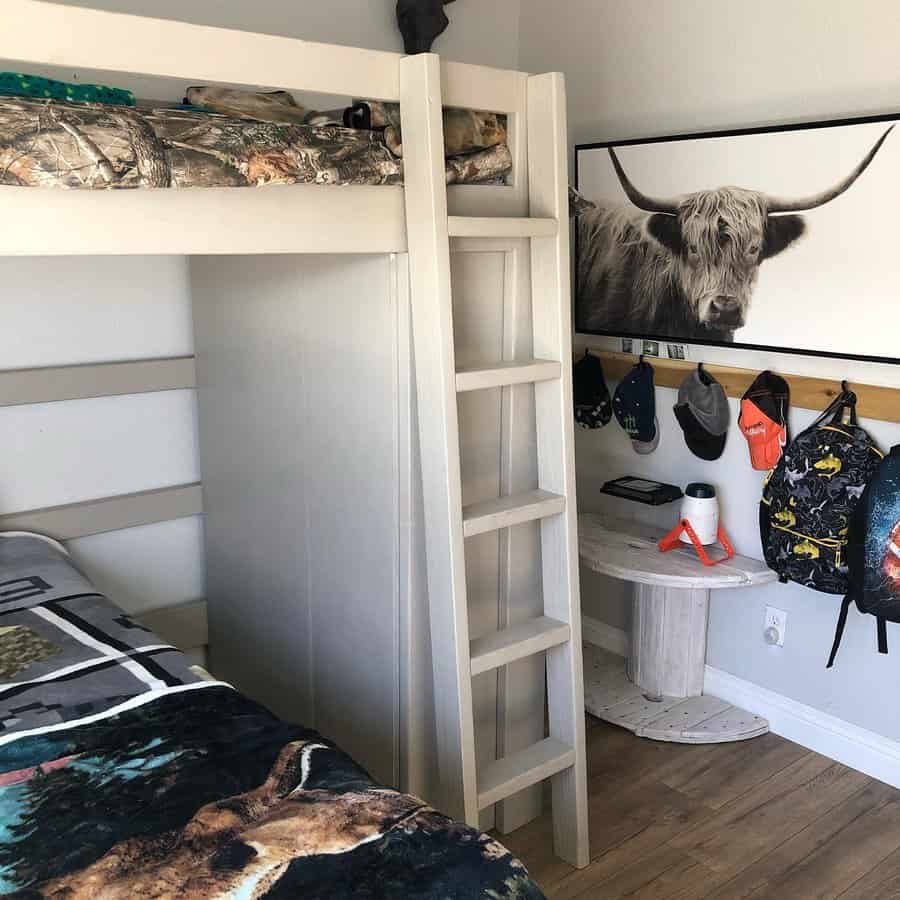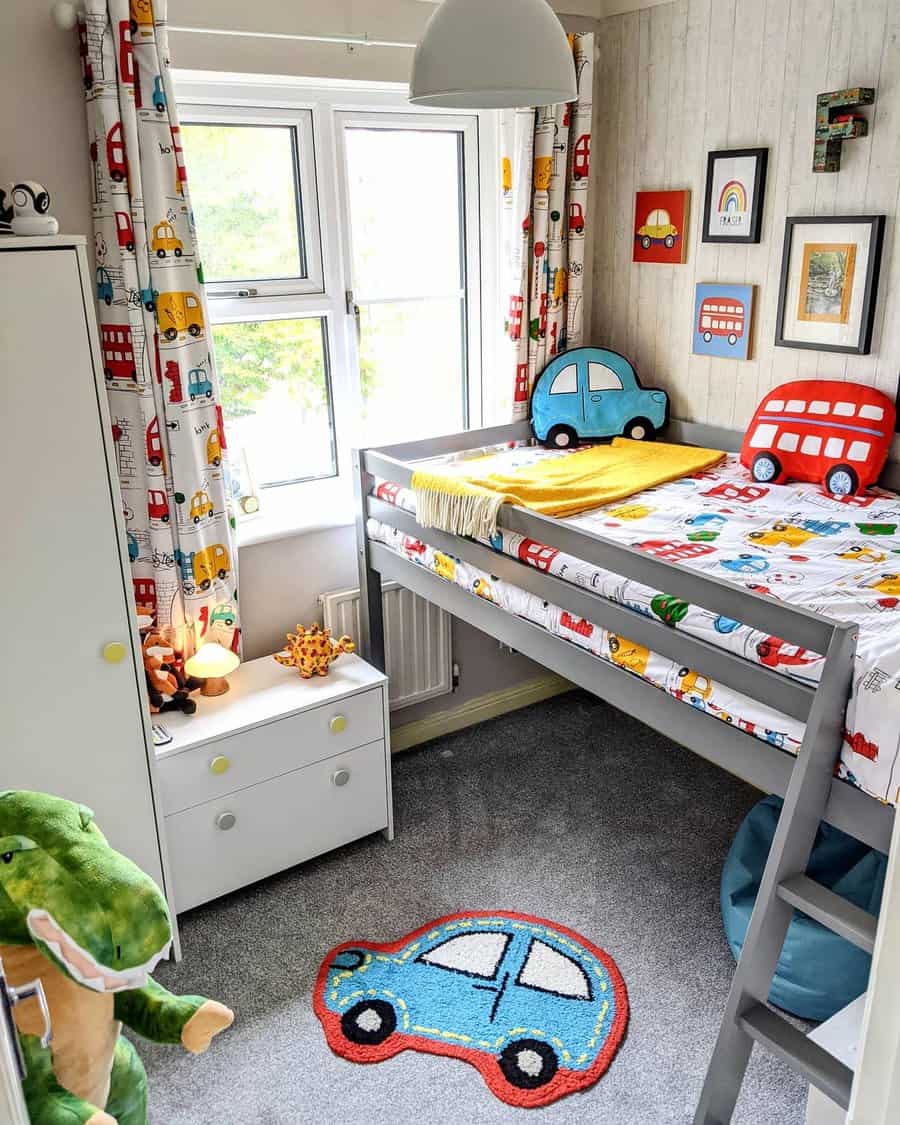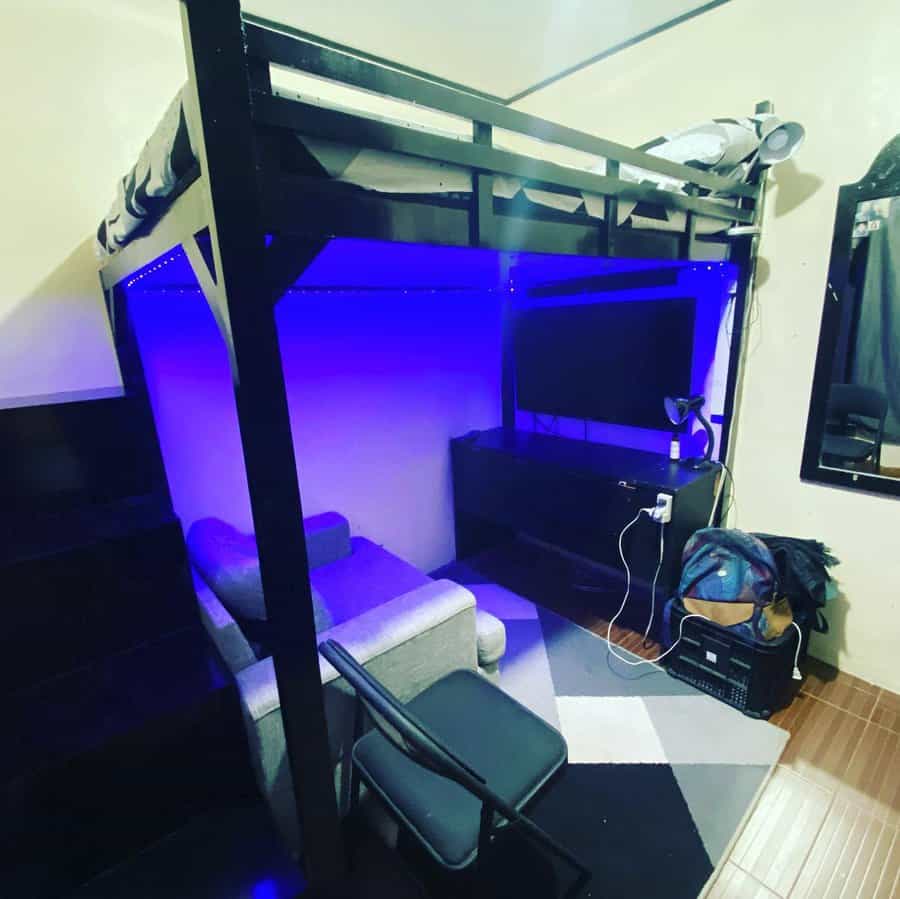 Bunk beds are perfect for children's rooms where more than one child is sharing the room. This makes more sense than having two beds next to each other cramping up the room.
A loft bed is similar and works best for one child or adult. The bed is lofted, and then there's either open space, a table, or a desk underneath.
See more bunk bed ideas here.
2. Grey
With grey being the en vogue neutral color, you may want to try it out in your small bedroom design. You can use grey in small rooms and have it look beautiful.
A lighter soft grey will keep the room looking bright and light. Use more than one shade of grey to create a multi-tonal look that won't fall flat.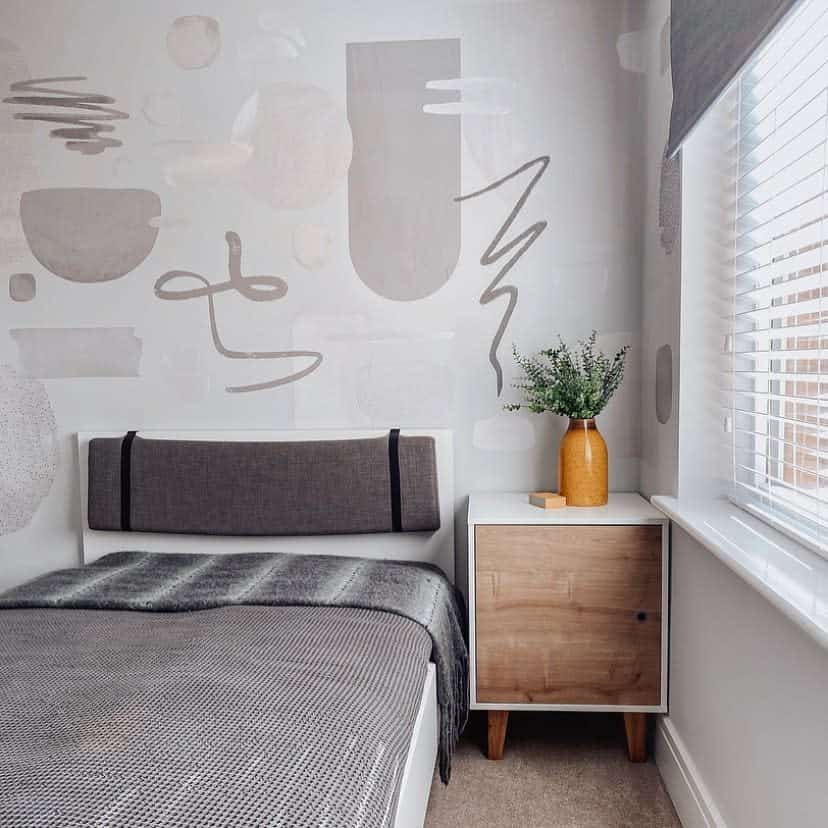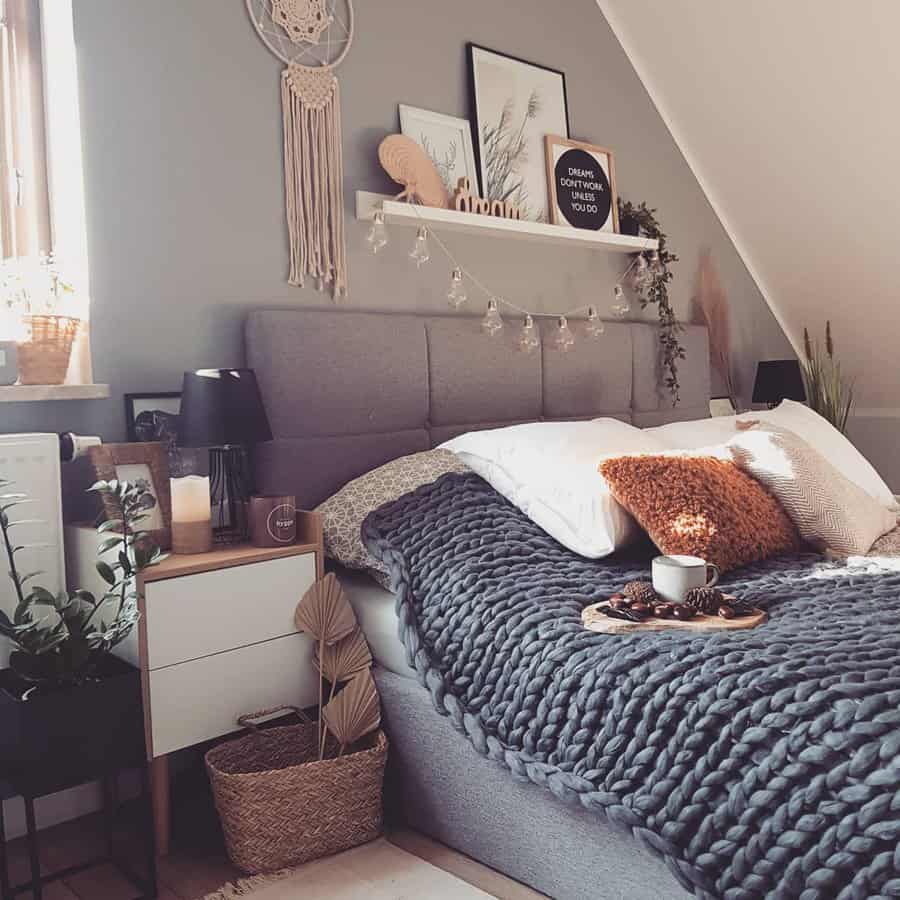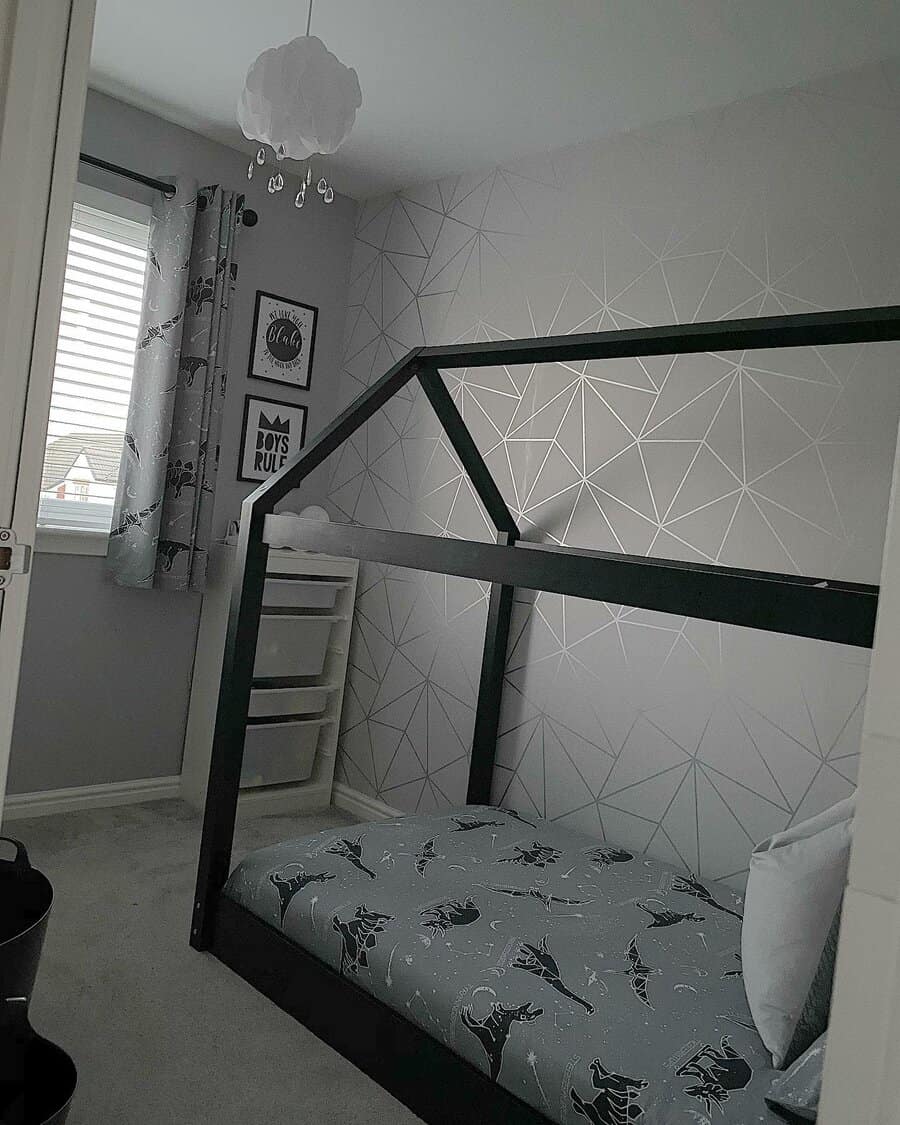 If you have the wall space, use a murphy bed. These are beds that you can fold up and out of the way in a cabinet against the wall.
This increases the amount of usable floor space you have during the day. Then you can easily fold the bed out at night when you're ready to sleep.
See more grey bedroom ideas here.
3. Modern
Using a modern design aesthetic is smart when you live in a tiny space. The design is clean and sleek.
Use furniture pieces that have minimal ornamentation and lots of straight lines and crisp corners. Furniture that's on legs is also good because it helps your room to feel more open.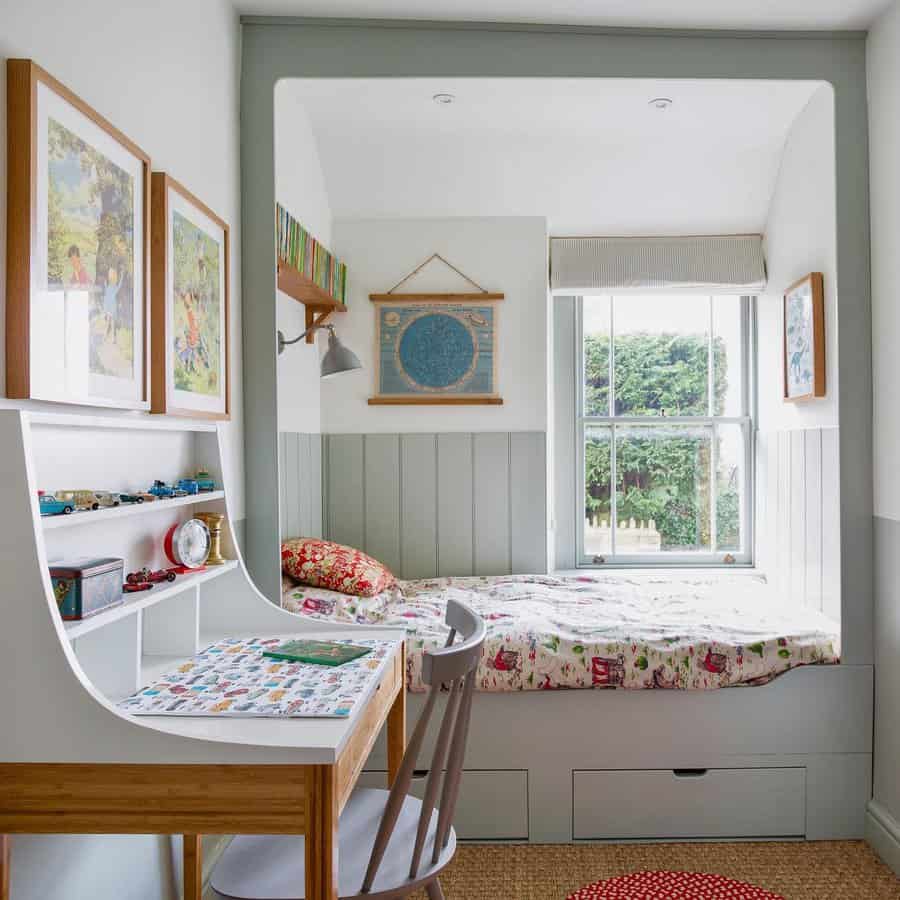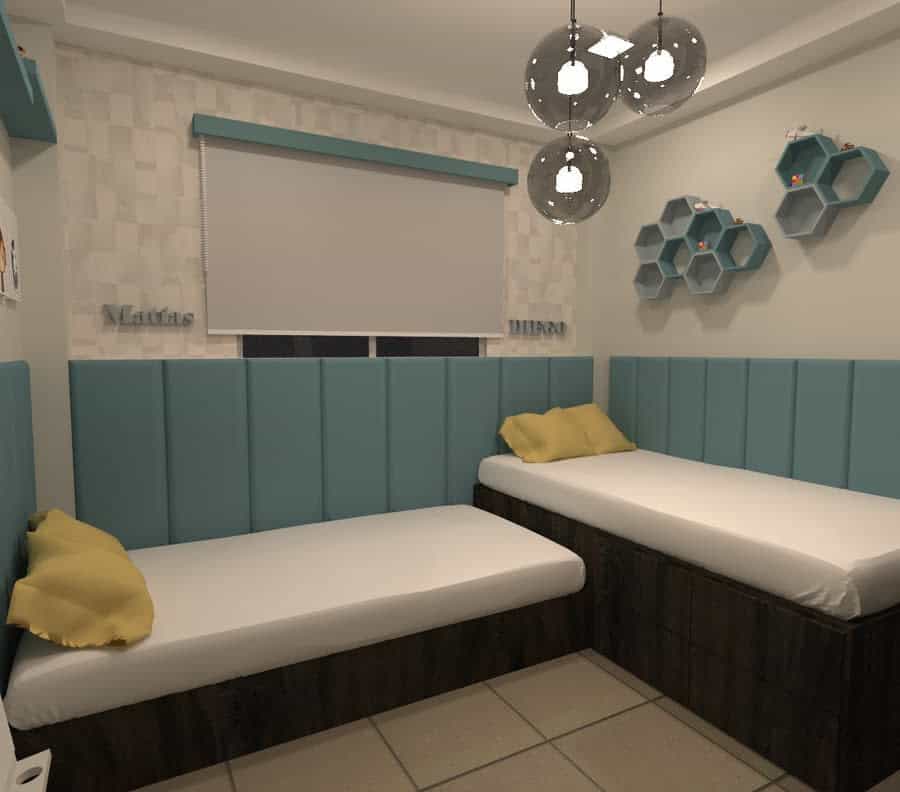 Use plenty of light in your small room. Having plenty of light will make the room feel bigger. Using sleek lighting fixtures will make the room feel modern. LED lights are the best option because they look modern and are energy efficient.
4. Room Decor
Even with a small room, you should have some extra space for decor. Scale the decor down to fit the size of the room. Pieces that are too large will overpower the room. Conversely, don't use decor that's too small either. This will look awkward and bare.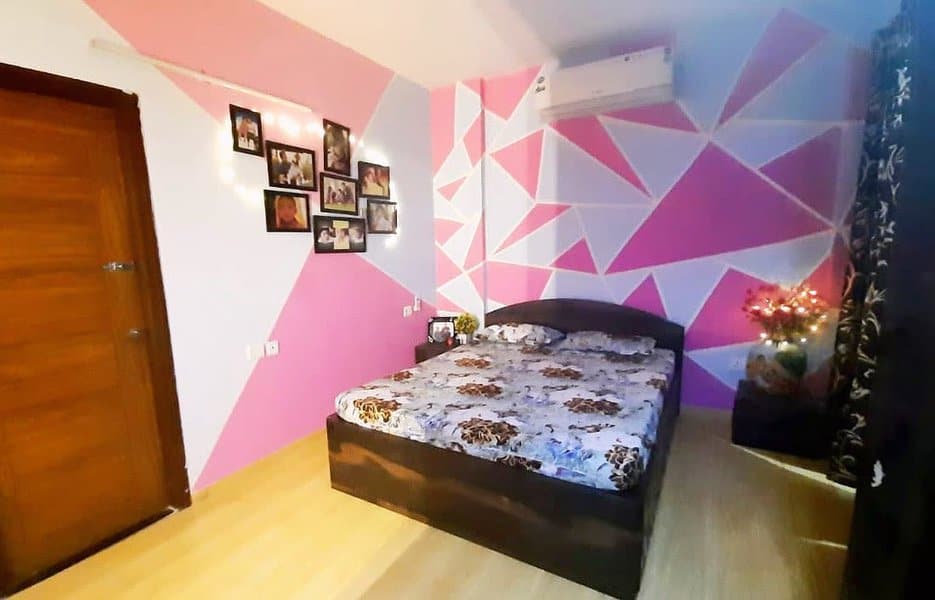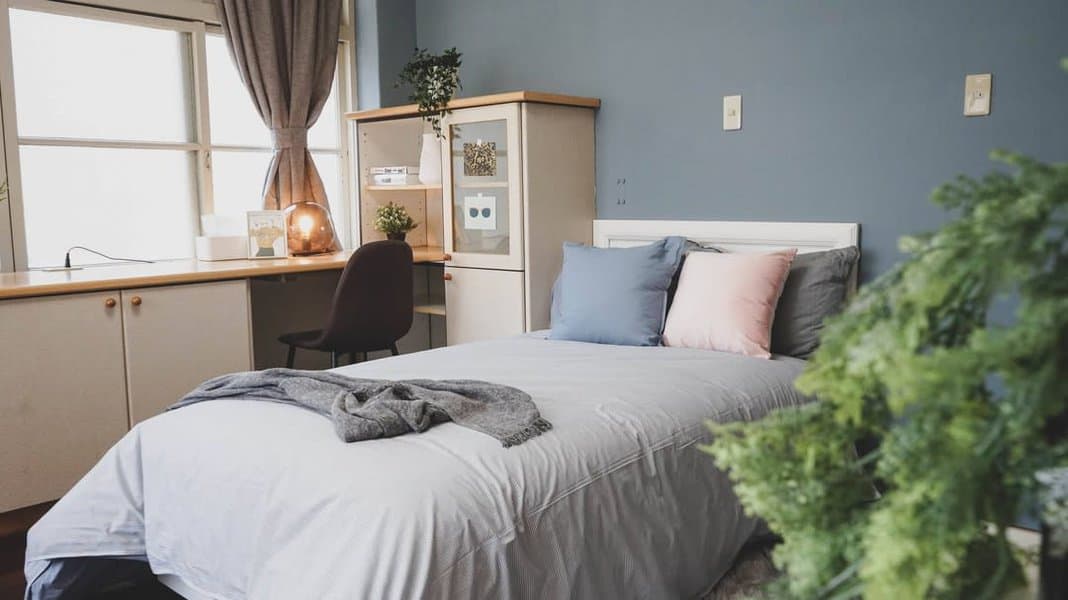 Choose decor pieces that are refined and look physically light. They will help the room to feel larger. Translucent pieces can also be good because you can see through them. This tricks the eye into seeing the wall behind the decor.
5. Small Apartment
Small apartments mean small spaces, especially if you have a studio apartment.
Look for furniture pieces that have multiple functions. You could have a coffee table that doubles as extra storage. Or a table that can also function as an office desk. Or perhaps you have a bar cart that you can move about.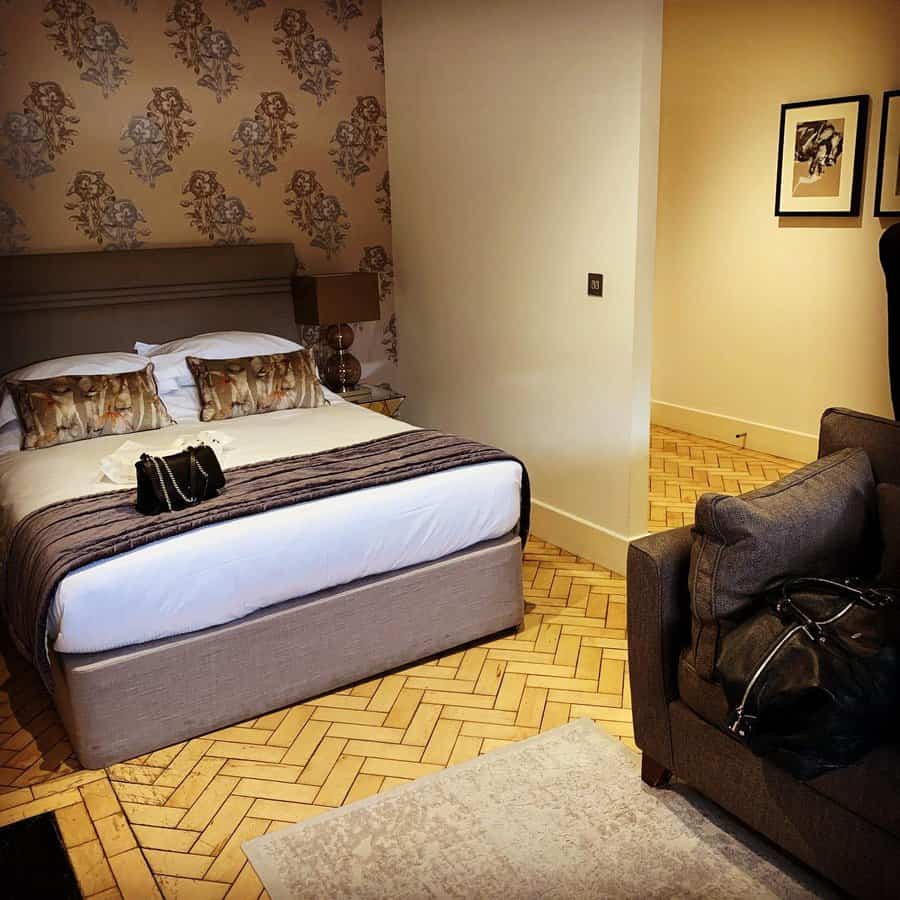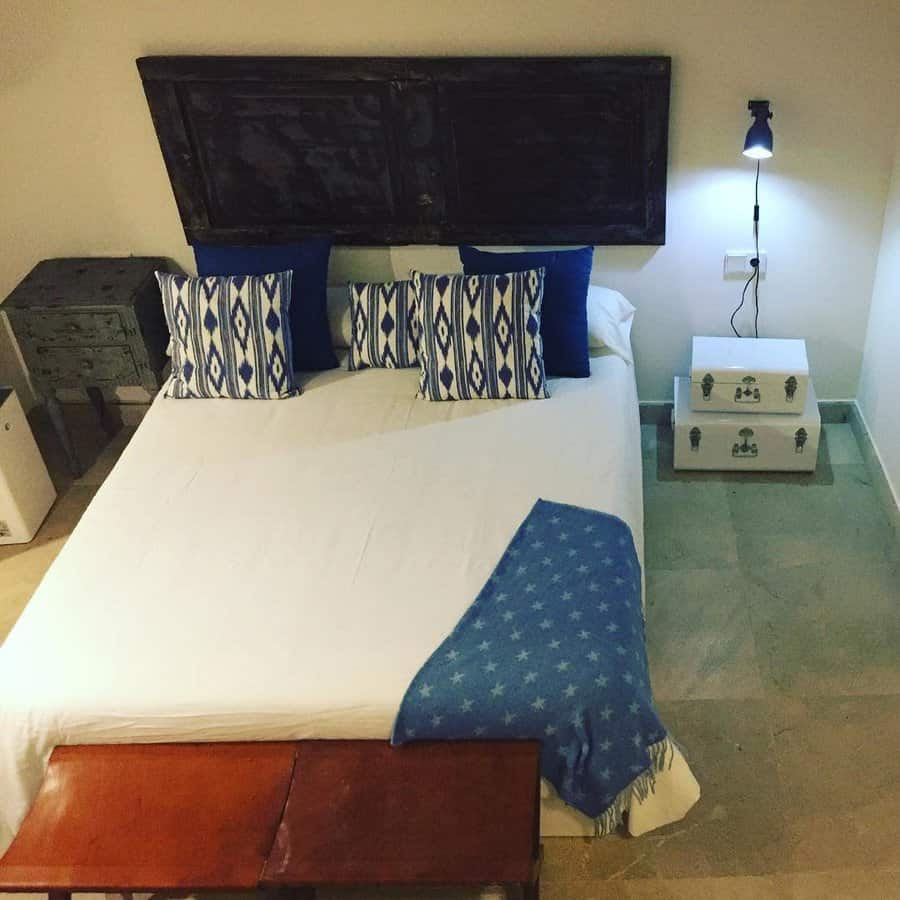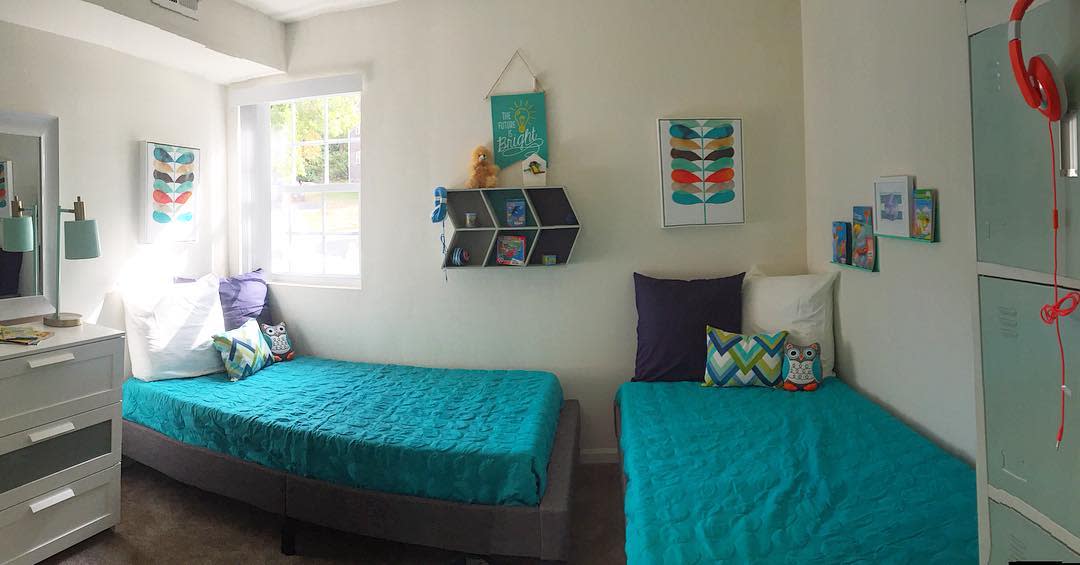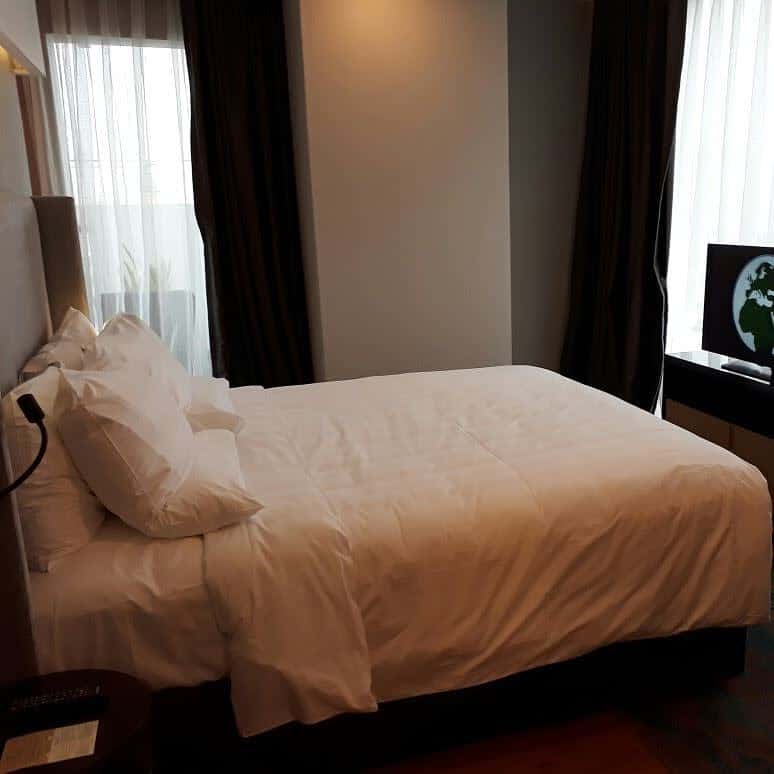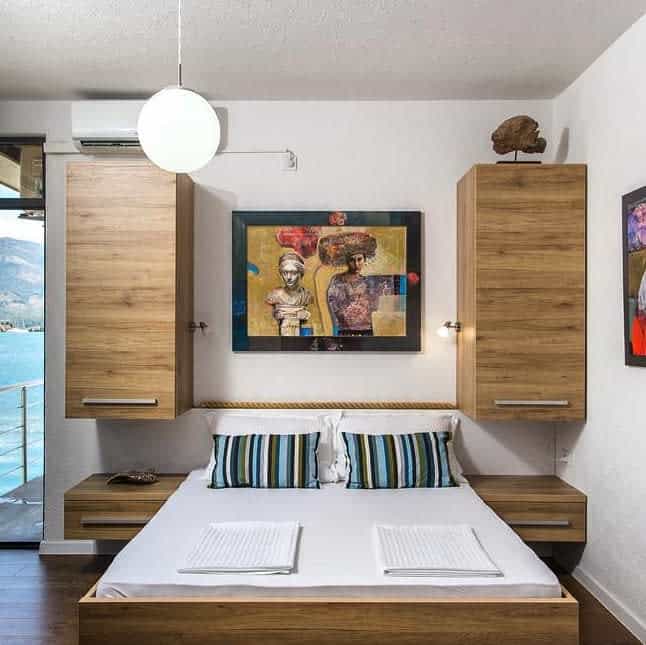 Do not try to put full-sized furniture in your small apartment. Use scaled-down furniture that will comfortably fit in your apartment. This will look and feel comfortable. You may also want to skip some furniture pieces. You don't need side tables and a coffee table. You don't need two accent chairs.
6. Kids and Nursery Rooms
You'll find that arranging a nursery or children's room is easier than an adult room. Mainly because the furniture is smaller and takes up less room. This makes it easier to arrange it in a tiny bedroom.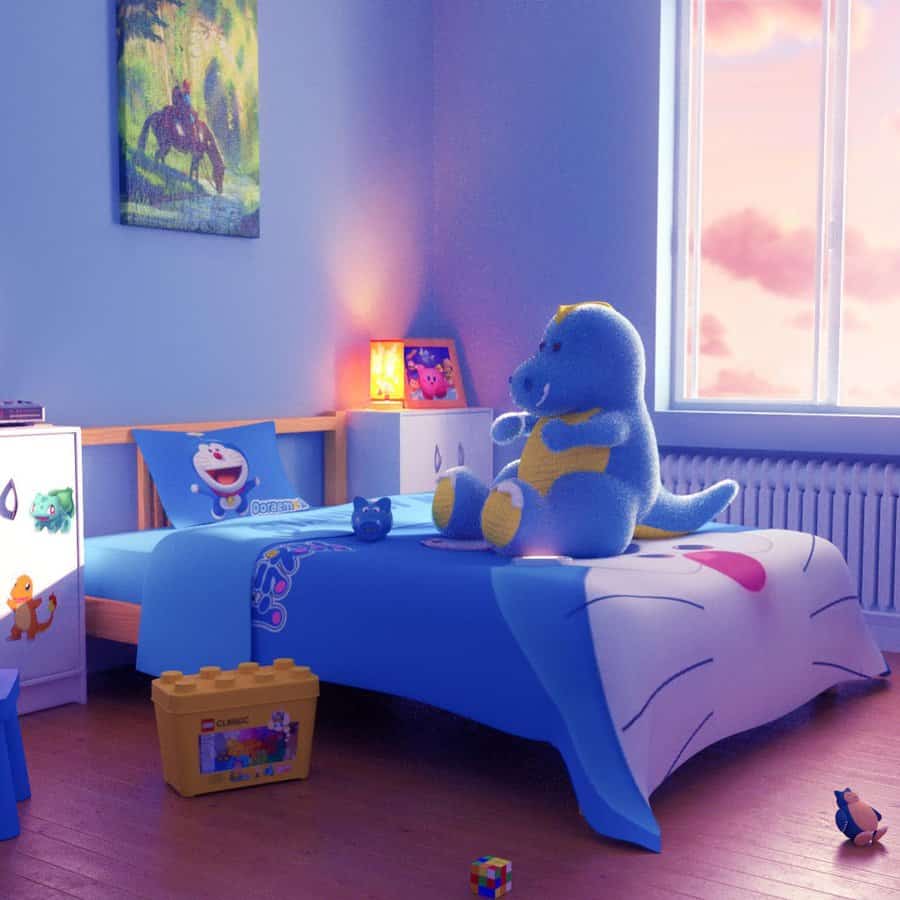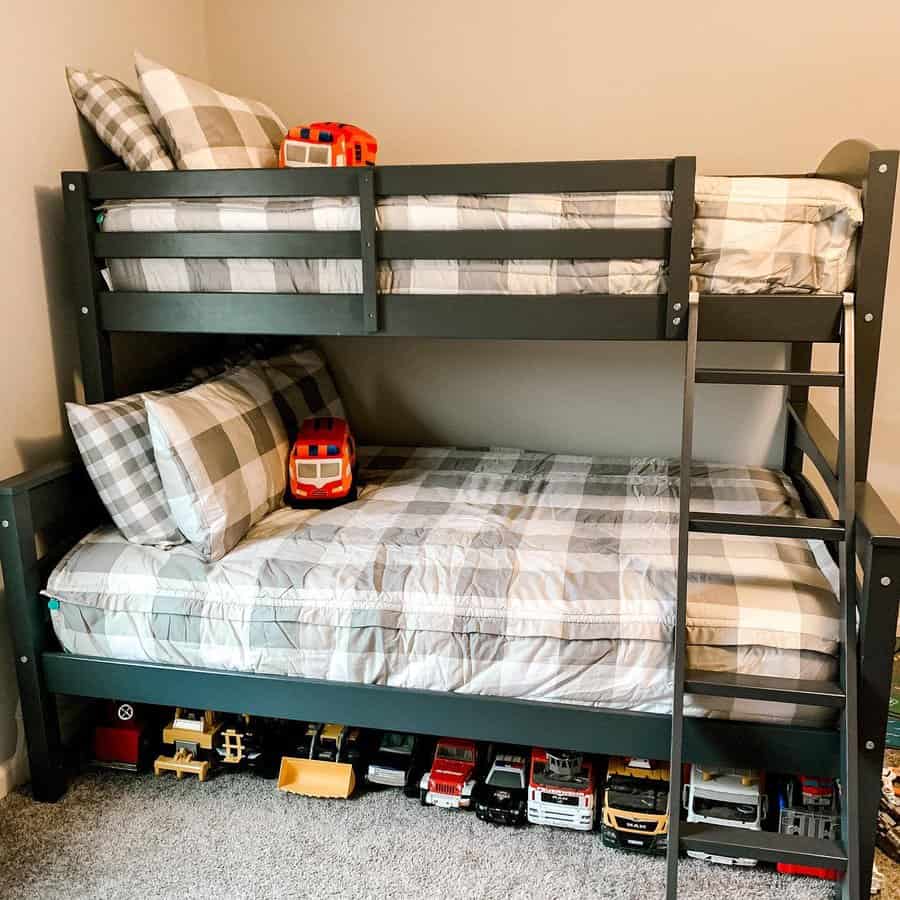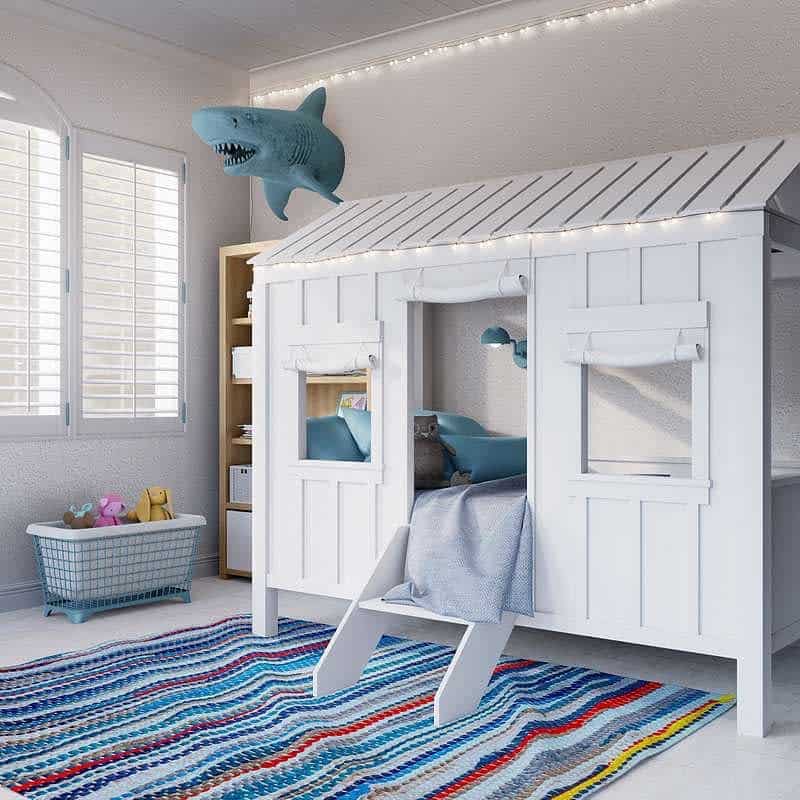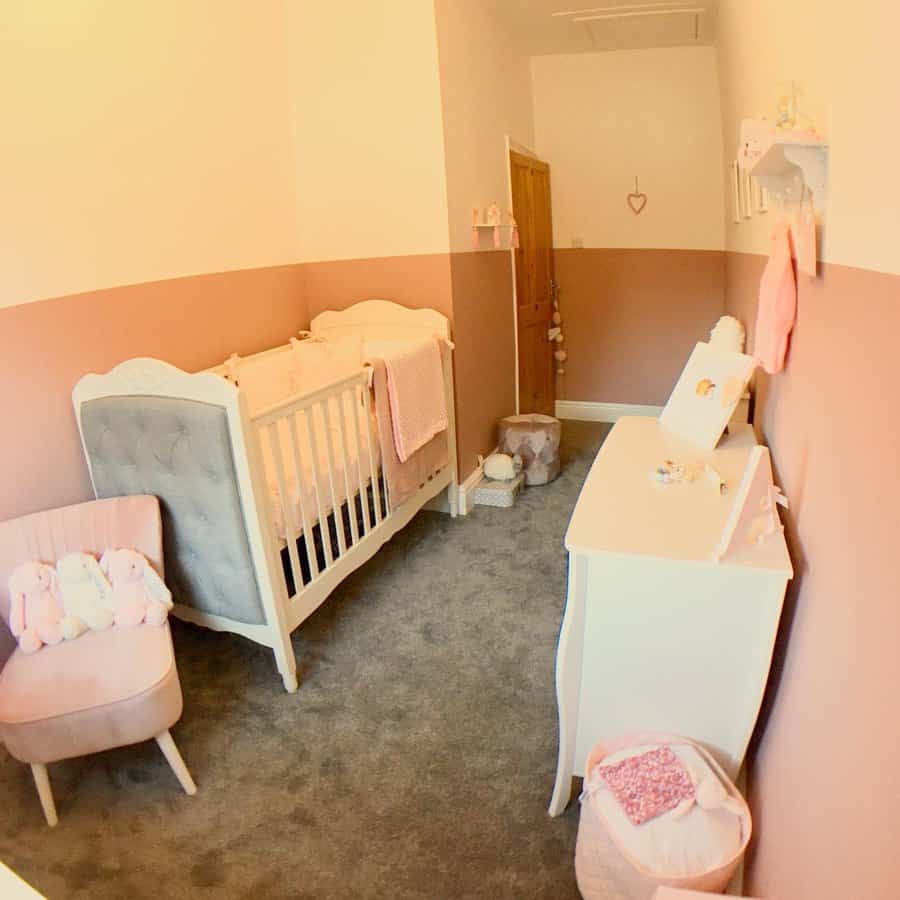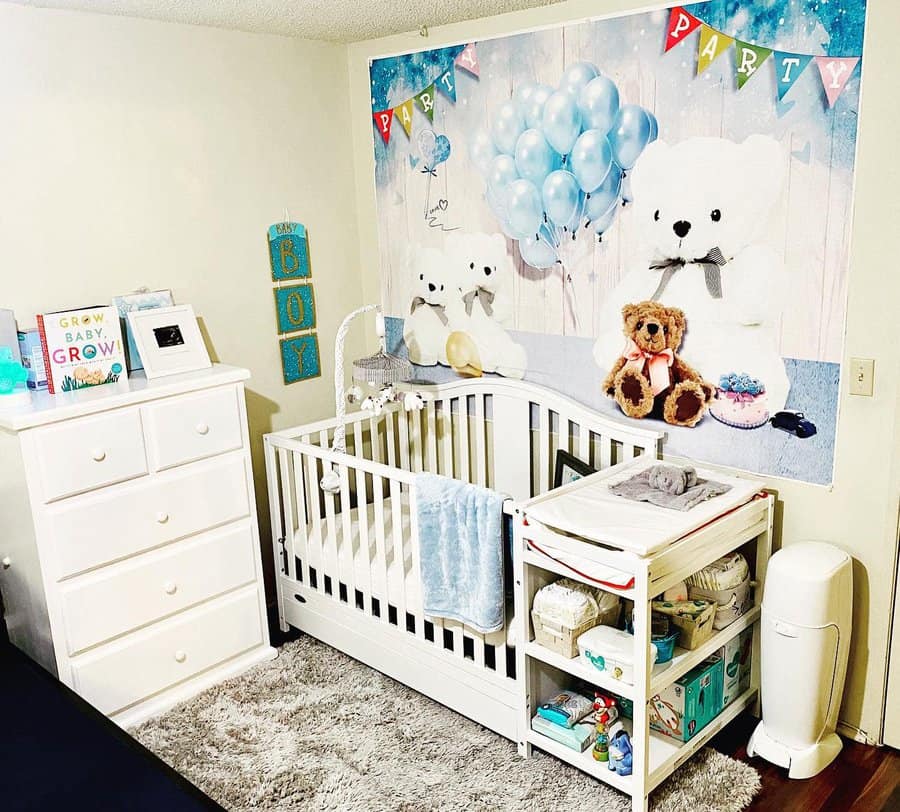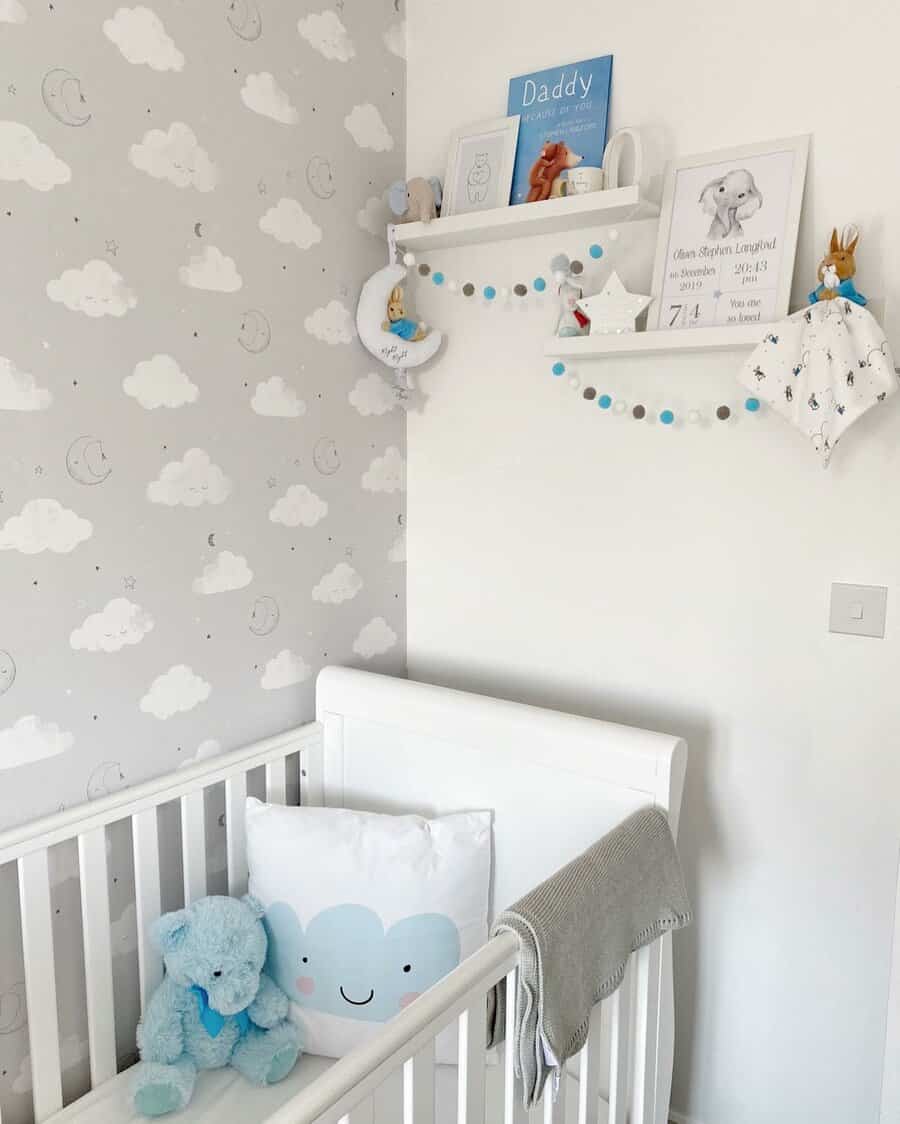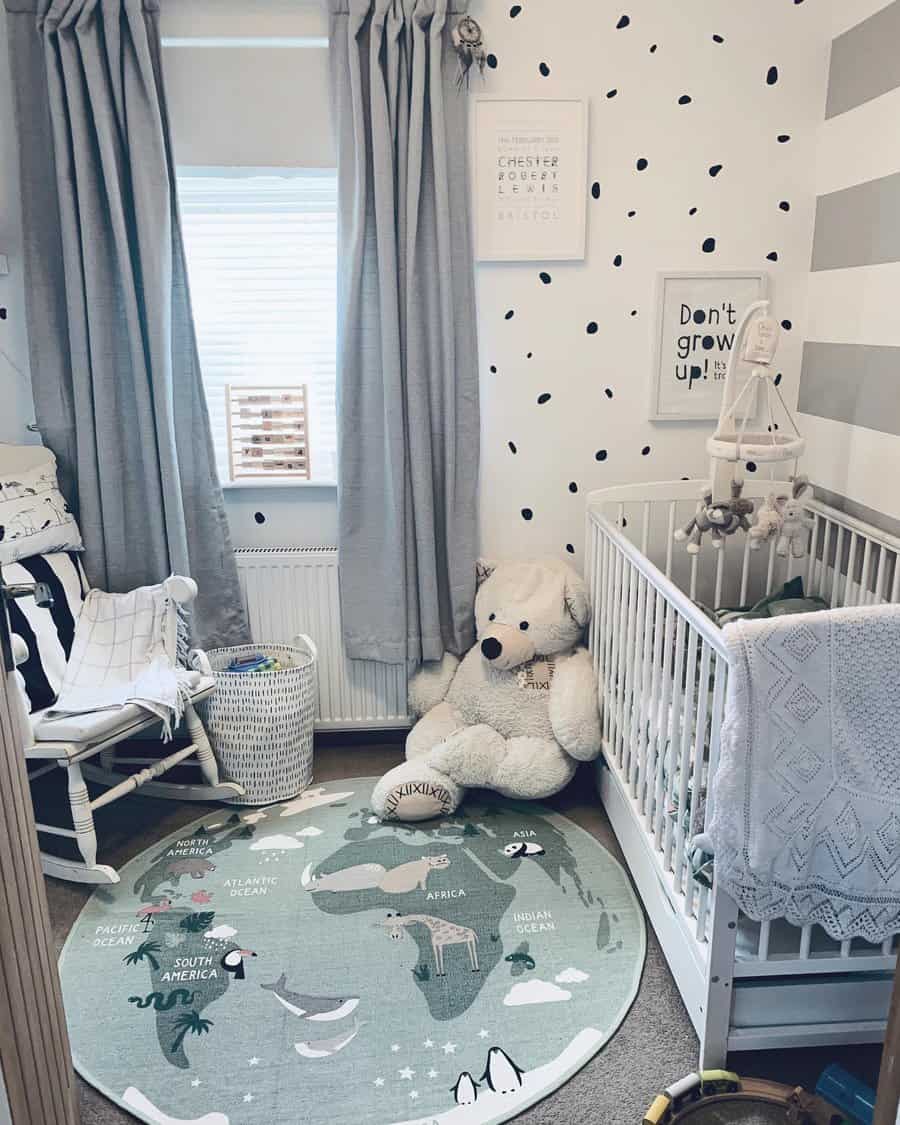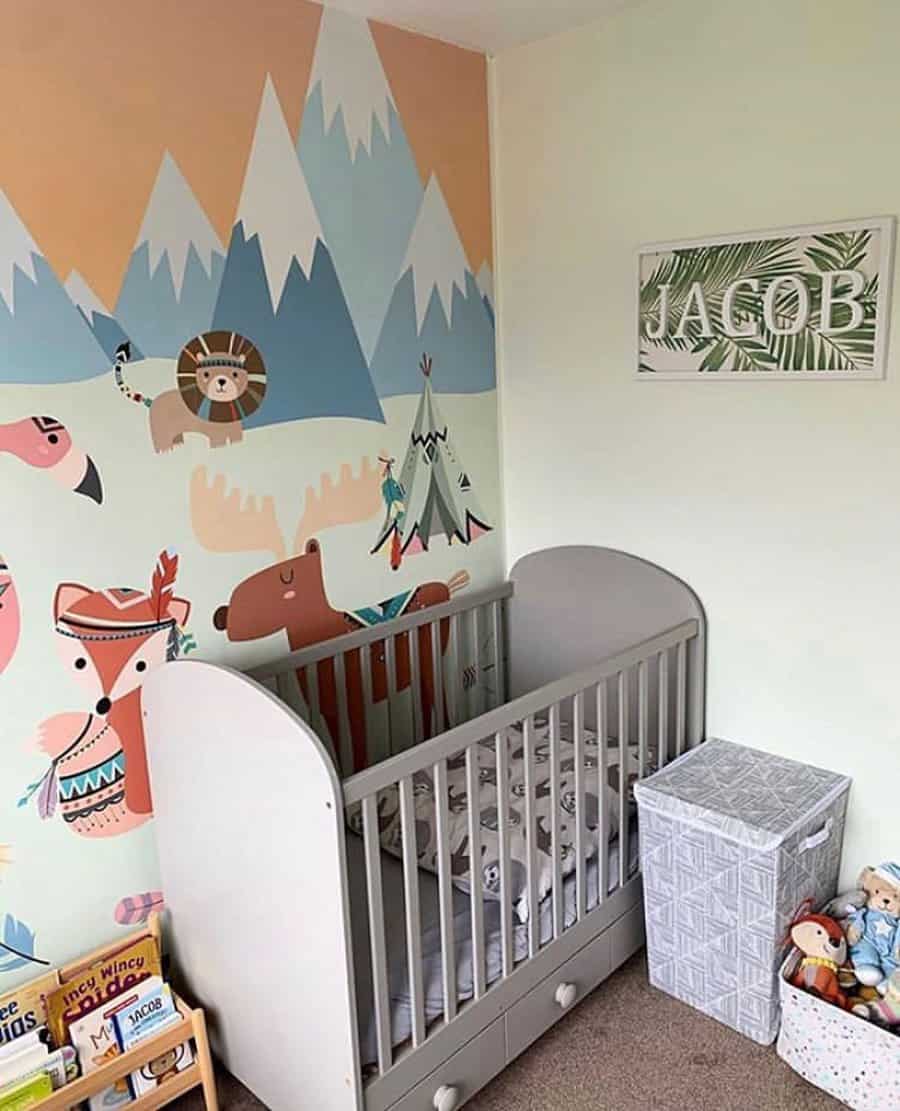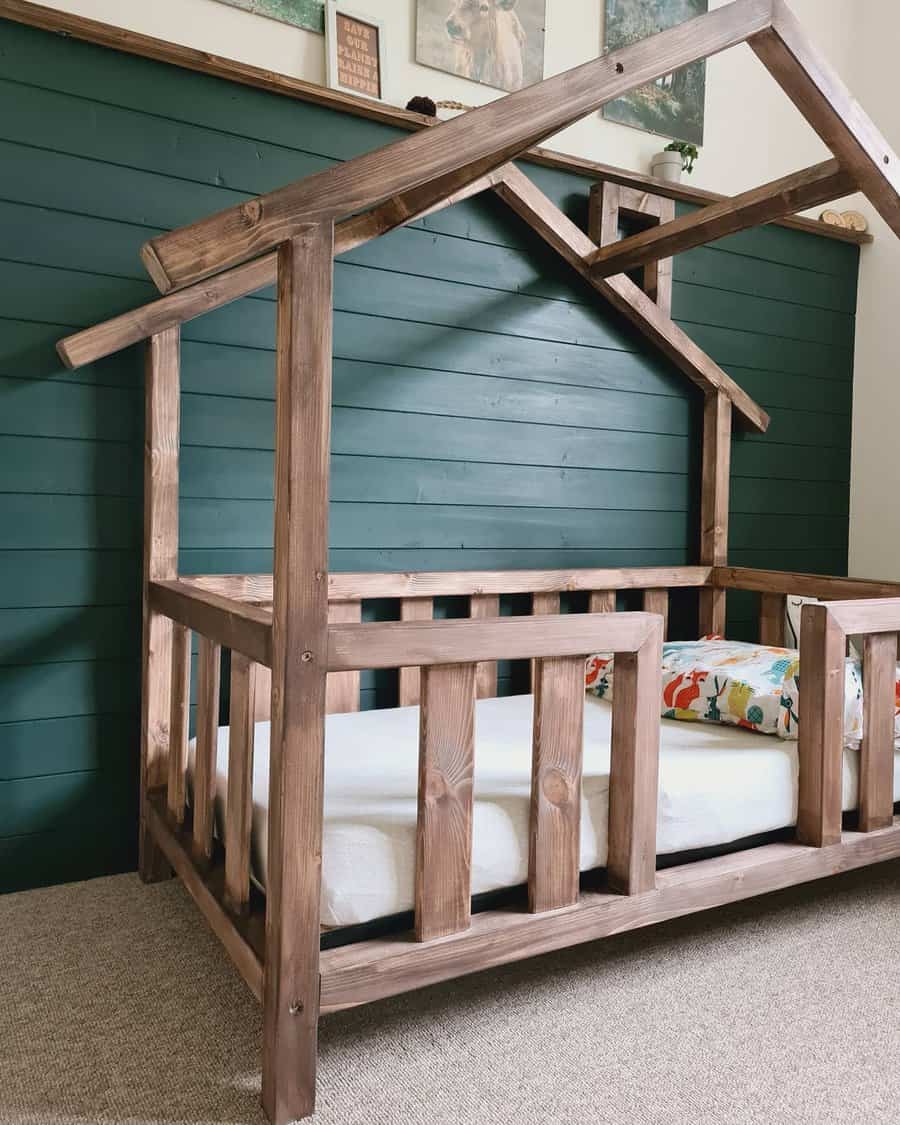 Look for wasted space that you can utilize. The crib you buy may be elevated with space underneath. Place bins under the crib and use them as storage. Install book ledges that can easily hold a large book collection. Put it behind the bedroom door to take advantage of this often dead space.
See more kids room decor ideas and designs here.
7. More Small Bedroom Ideas
When your bedroom is small, consider installing built-ins. This gives you storage and decor display areas without losing floor space. Stick with a neutral color palette to prevent the room from feeling like a cave. It's also smart to add elegant touches that can elevate the room.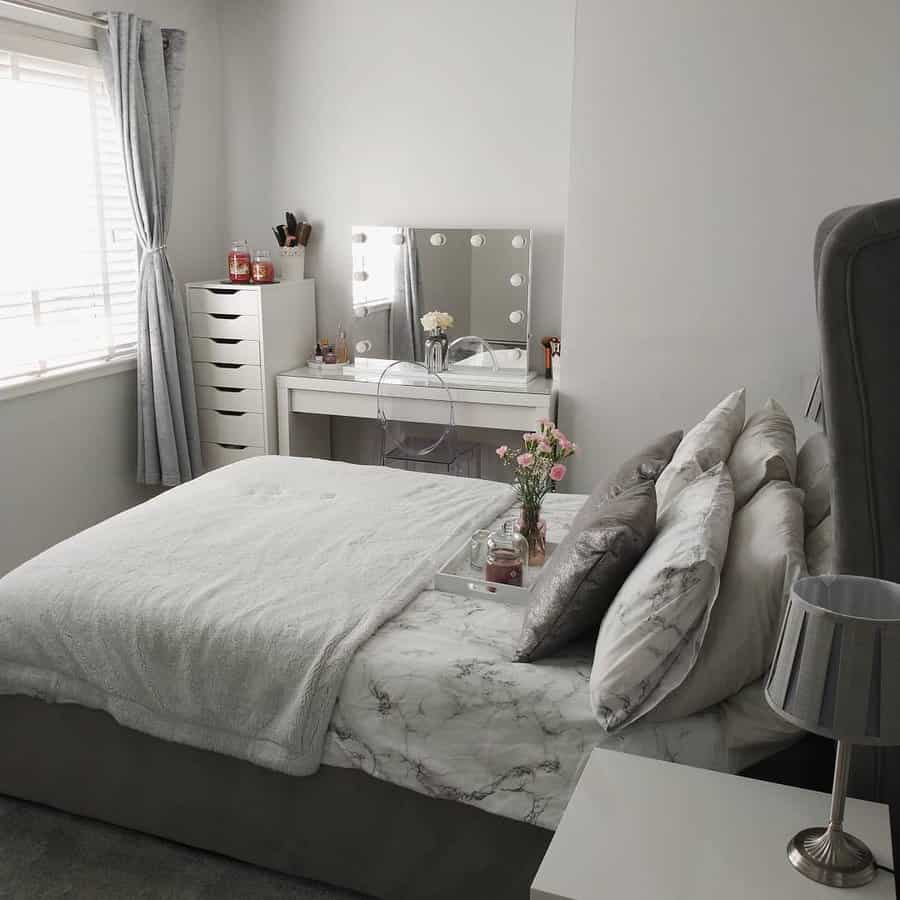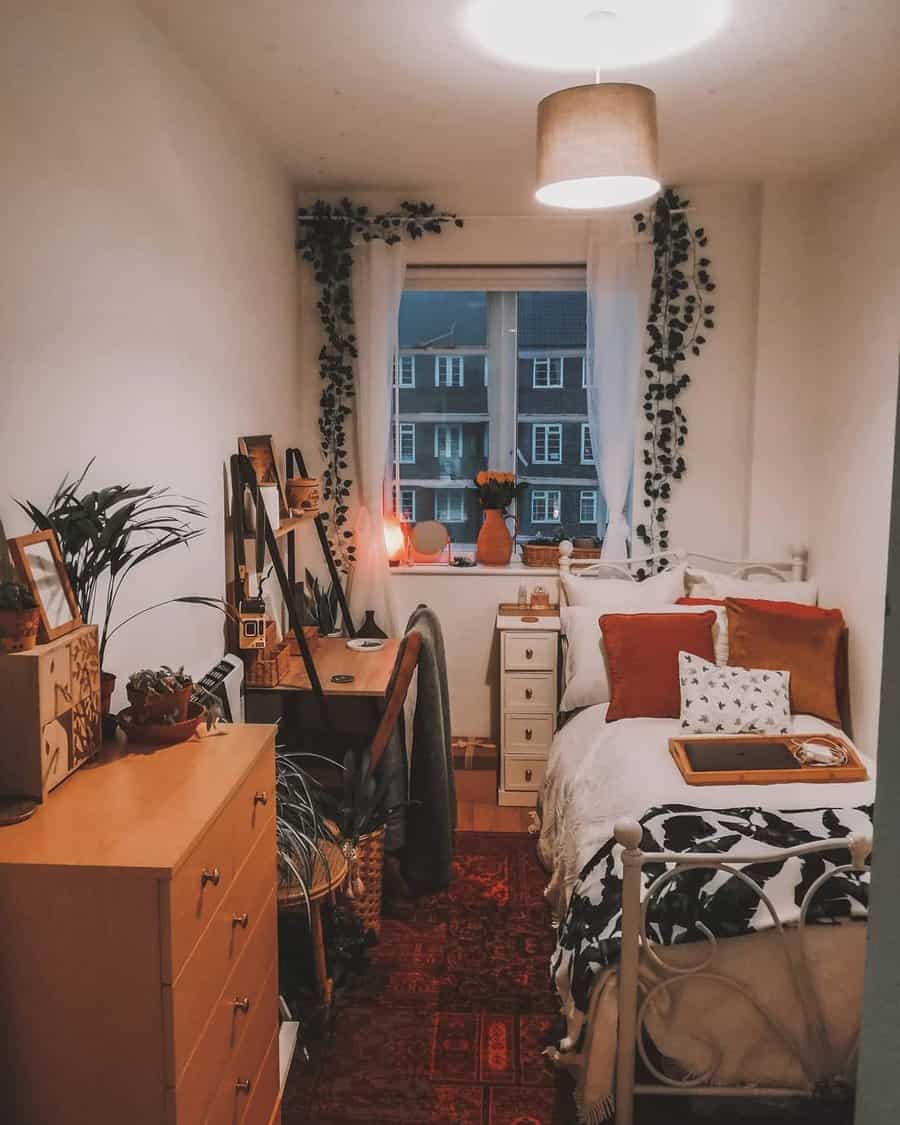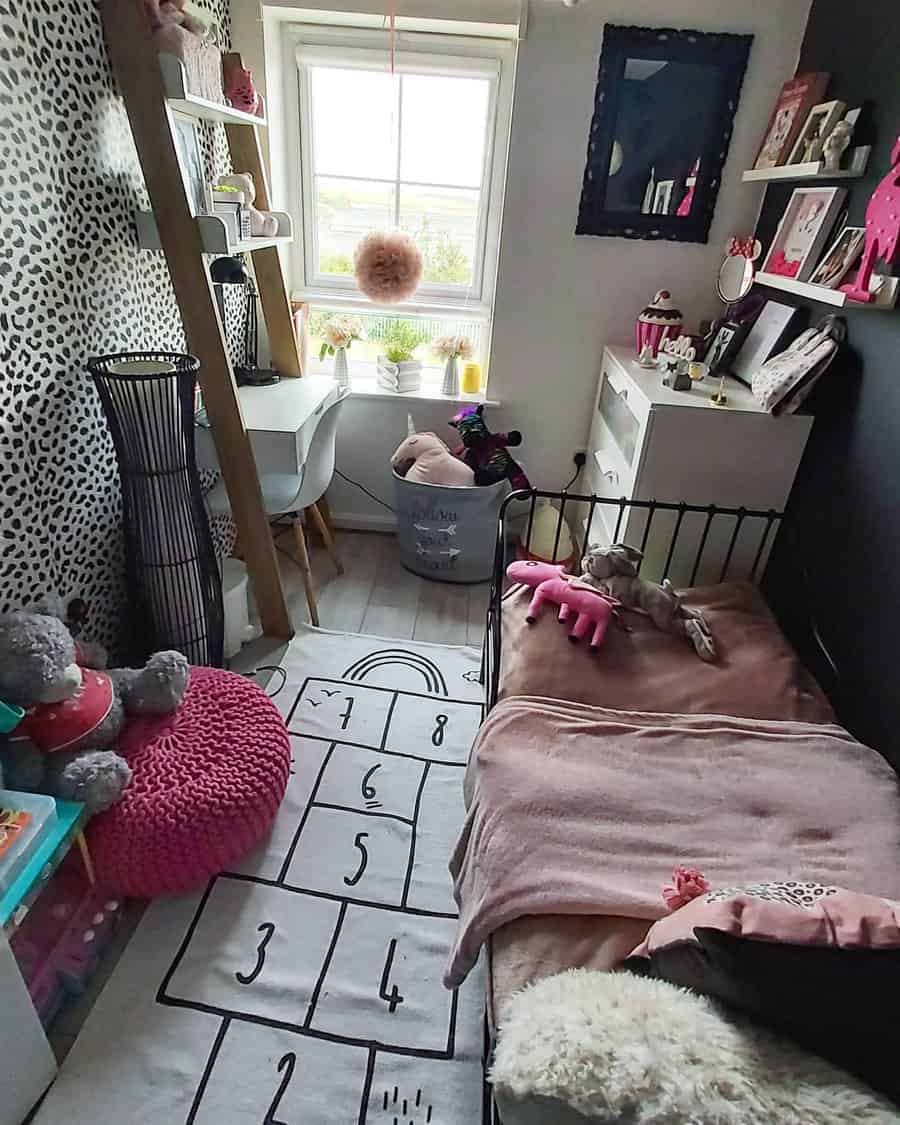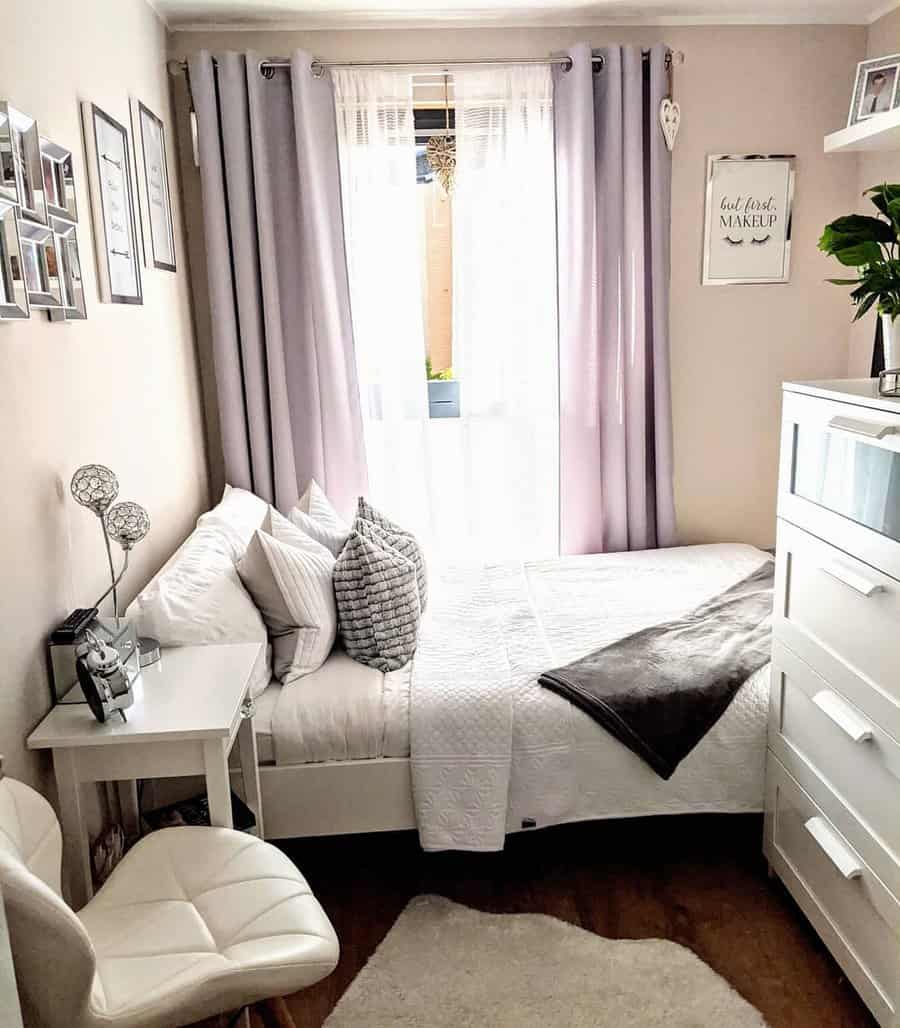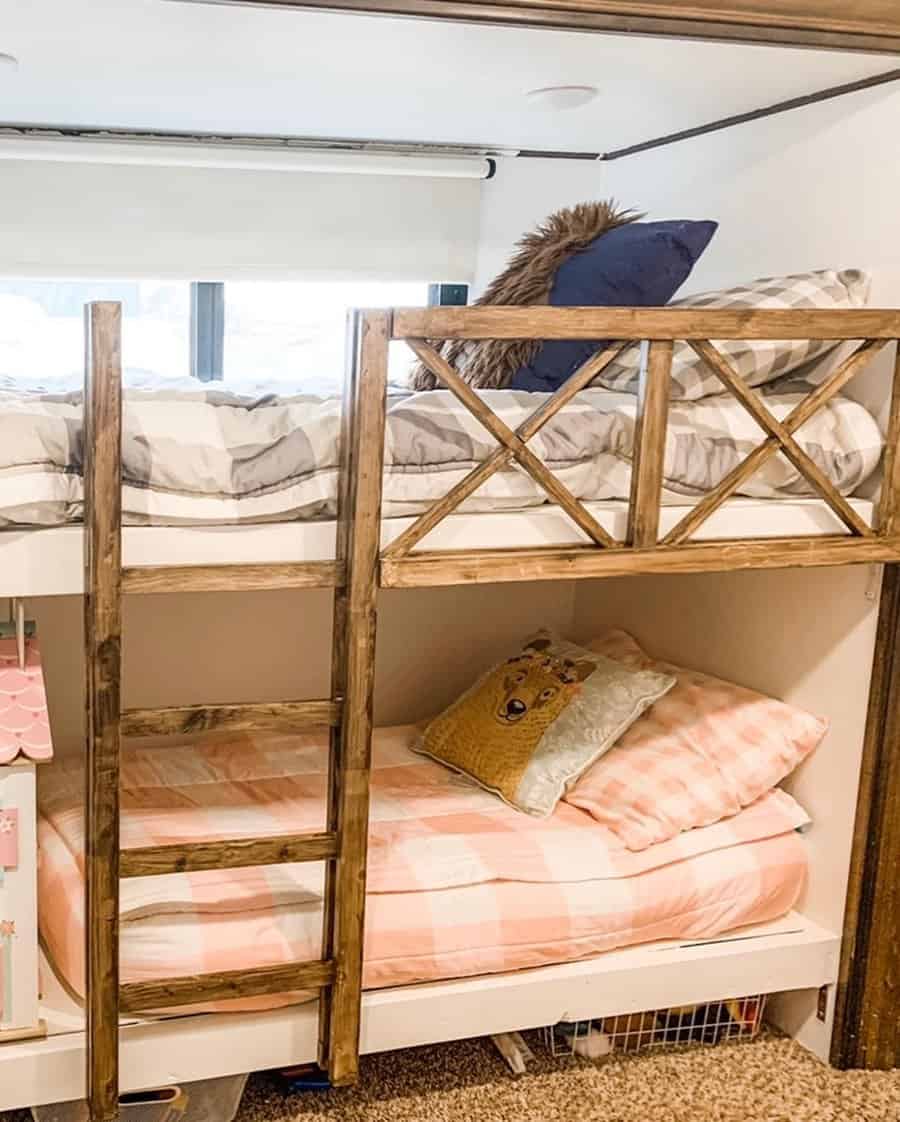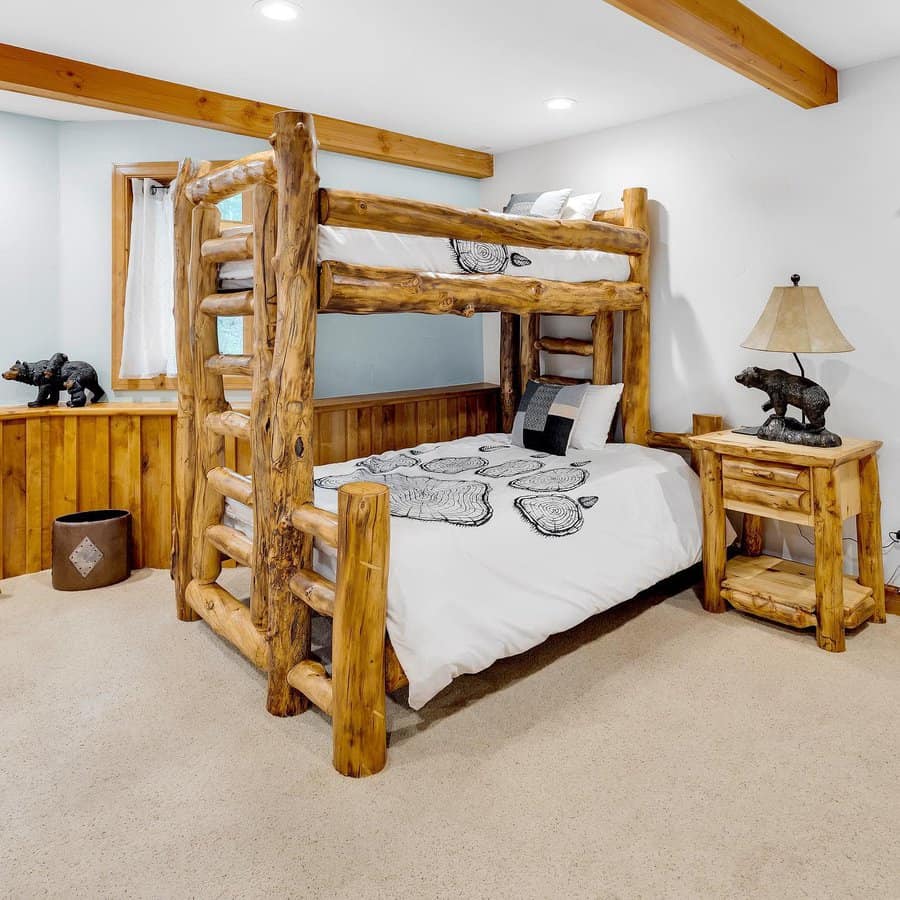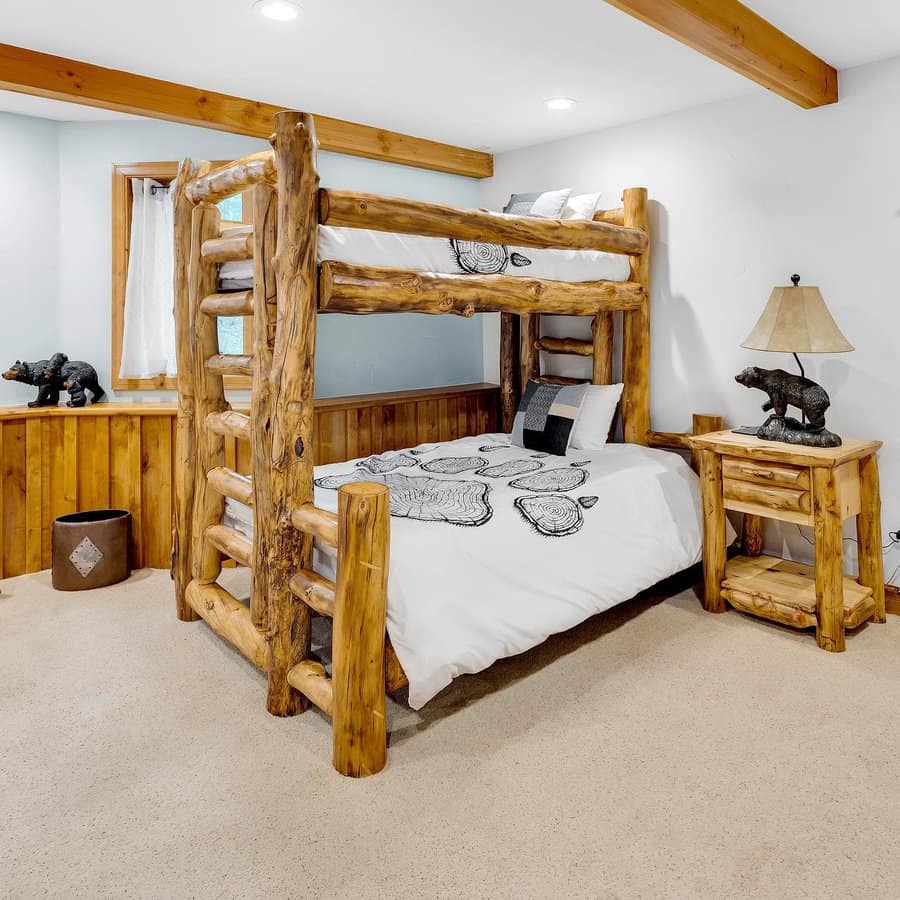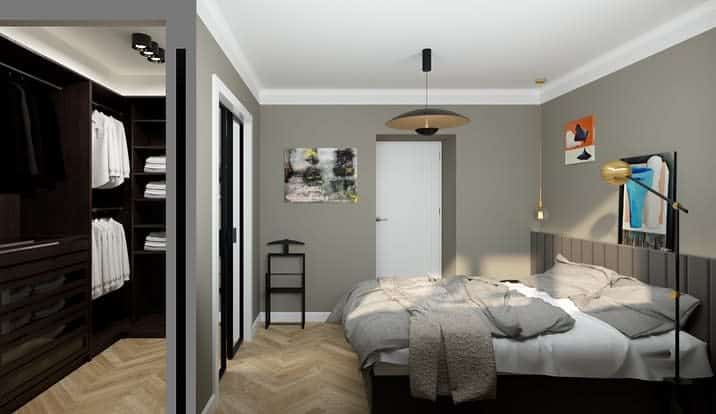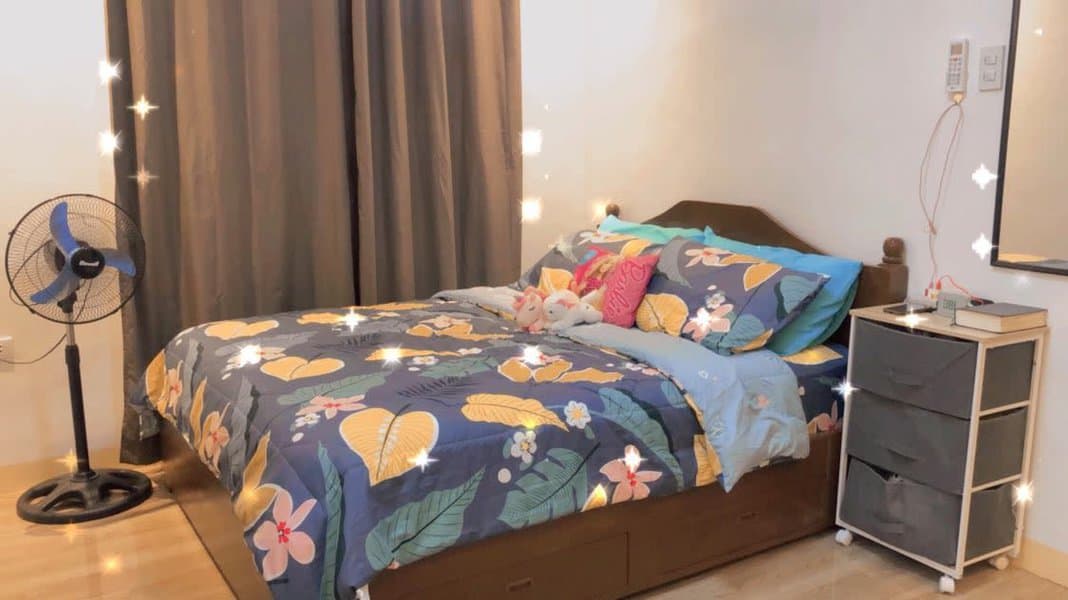 In contrast, you can embrace the small size in a guest room. Add vintage and quaint touches to make the room feel like a cottage. Match the furniture color to the wall color so that everything blends together. White, green, and neutrals are all good choices.
Small Room FAQs
How do I arrange my small bedroom?
Keep the layout simple. Place the bed centered on one wall to give you room to walk around the bed on both sides. Create illusions of space by choosing thinner framed furniture and furniture that's on legs. Skip an enclosed cabinet and mount floating shelves on the walls.
Is a 10 x 10 room small?
Yes, a 10 x 10 bedroom is considered on the small side. Try to choose furniture that fits the scale of the room. You can also utilize the vertical space to reduce the amount of floor space you're using. The average bedroom size is eleven by twelve feet.
Will a queen bed fit in a 10 x 10 room?
You can fit a queen bed in a 10 x 10 room. A standard queen bed is about seven feet long and five feet wide. This will give you enough clearance to move about the room while the queen bed is in the room. A king bed will feel cramped because it measures about six feet by six and a half feet.