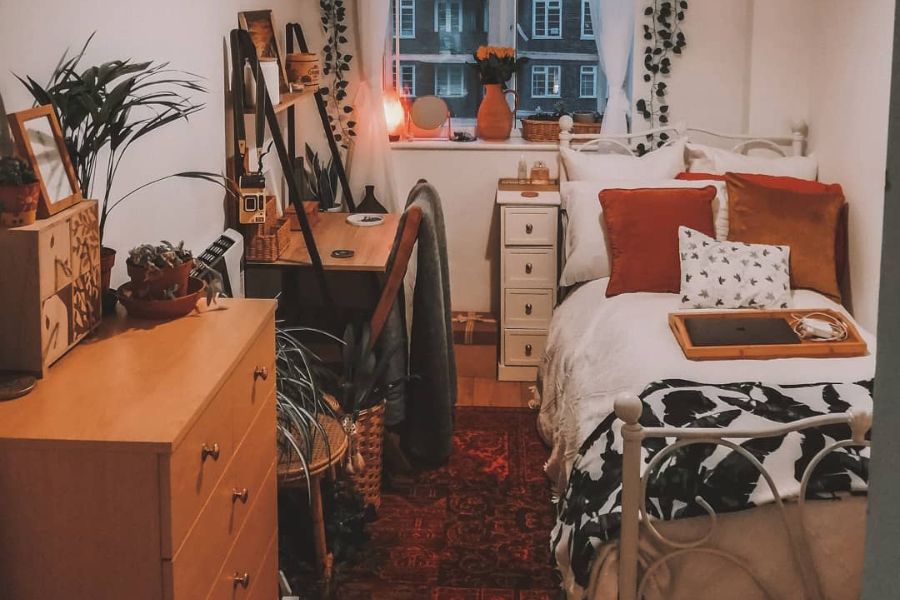 47 Small Bedroom Ideas and Designs
Living in a small space presents unique challenges when it's time to decorate and choose furniture.
You can't go out and just buy anything that you find appealing. This could result in having a cramped and overcrowded space. You will feel uncomfortable and stressed when in your home.
What you need are small bedroom ideas to help you create a lovely space, no matter how small it is. This could be elevating your bed to use the vertical space in your bedroom.
Or perhaps your closet could use a better organizational system. Consider each room in your home and use these ideas to improve the space and make it a well-designed space.
1. Opt For A Bunk Or Loft Bed
Making the most of a small bedroom may seem like an impossible task, but with ingenious bunk or loft beds and creative storage solutions, it's entirely possible to have a room that looks both stylish and spacious!
For even more practicality, bunk or loft beds can be an essential addition for those living in tight spaces, as these types of beds provide both space-saving features as well as the perfect architectural element to spruce up any room. From built-in shelves to cubbies hidden underneath bunk bed ladders, getting creative within the limited area of a small bedroom can lead to a surprisingly functional and beautiful living space.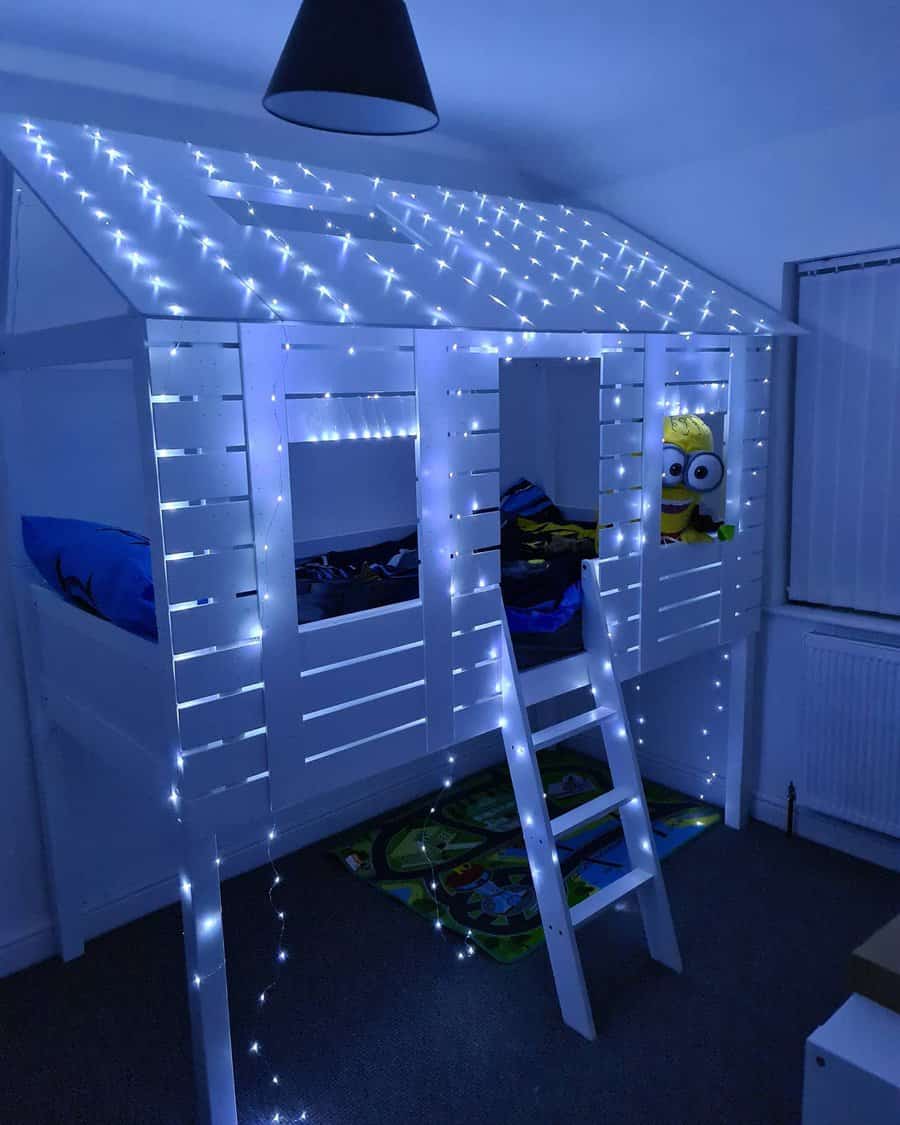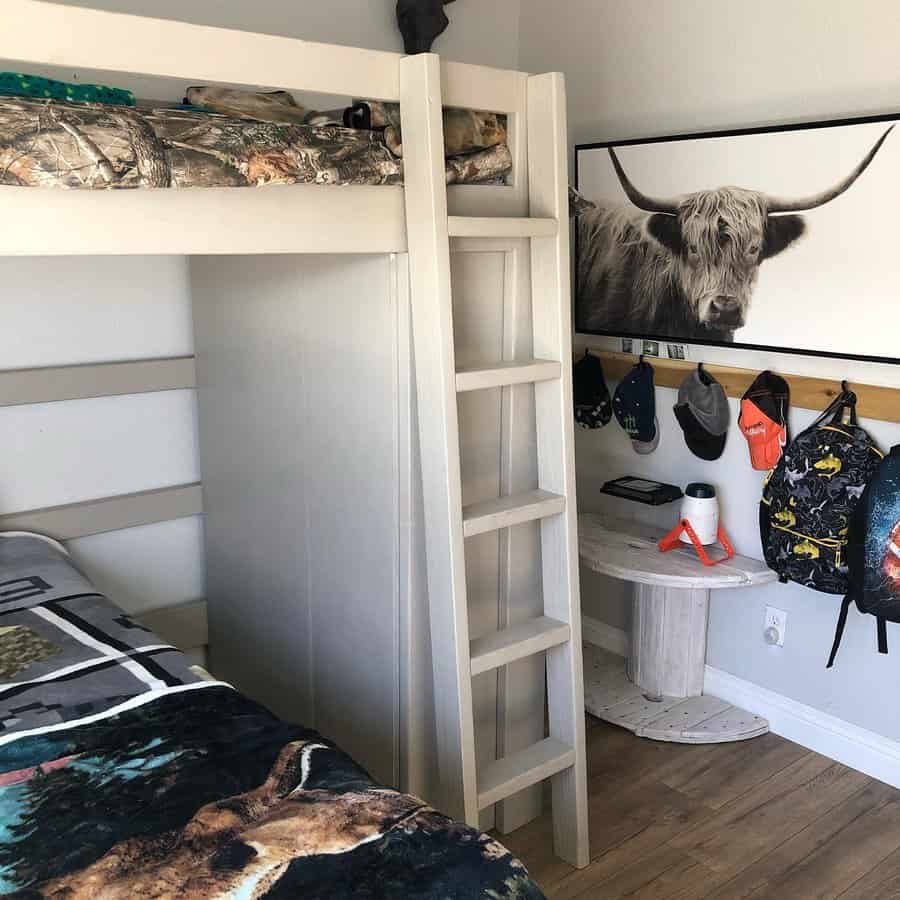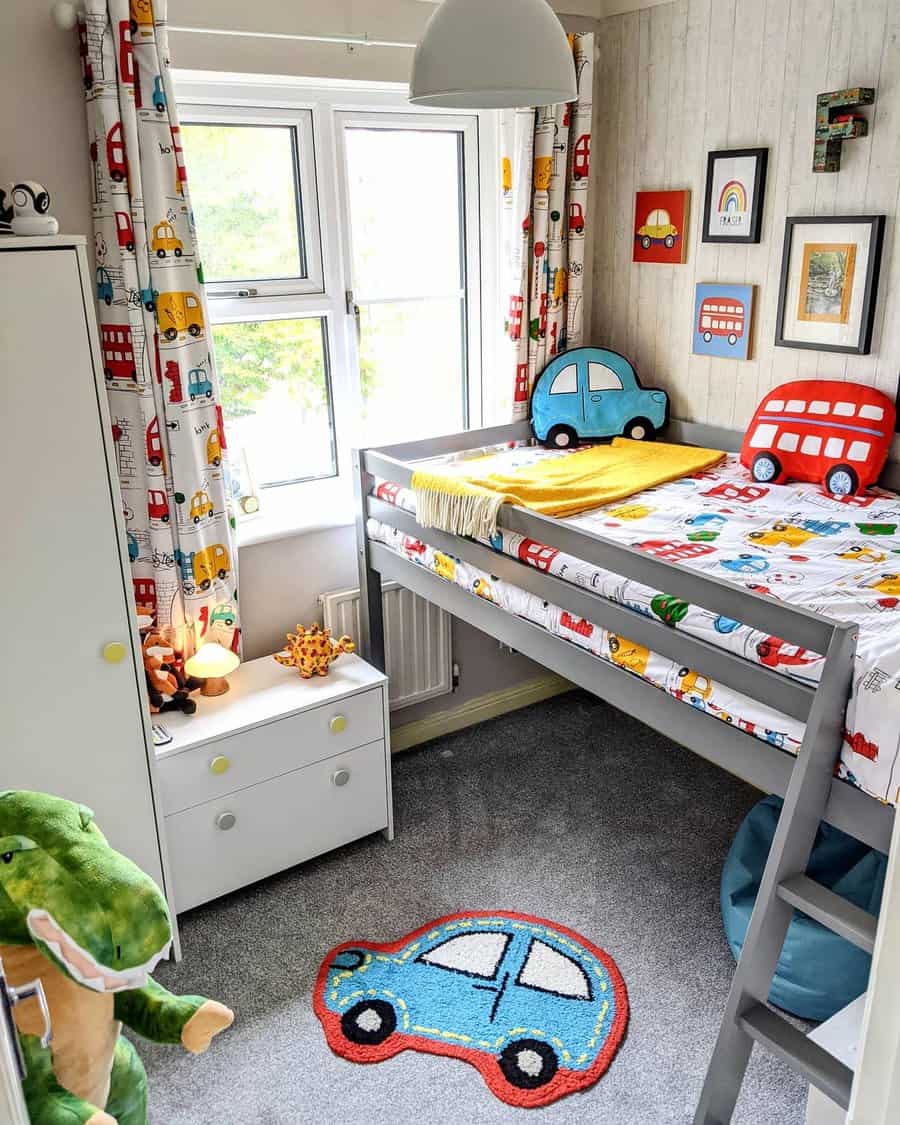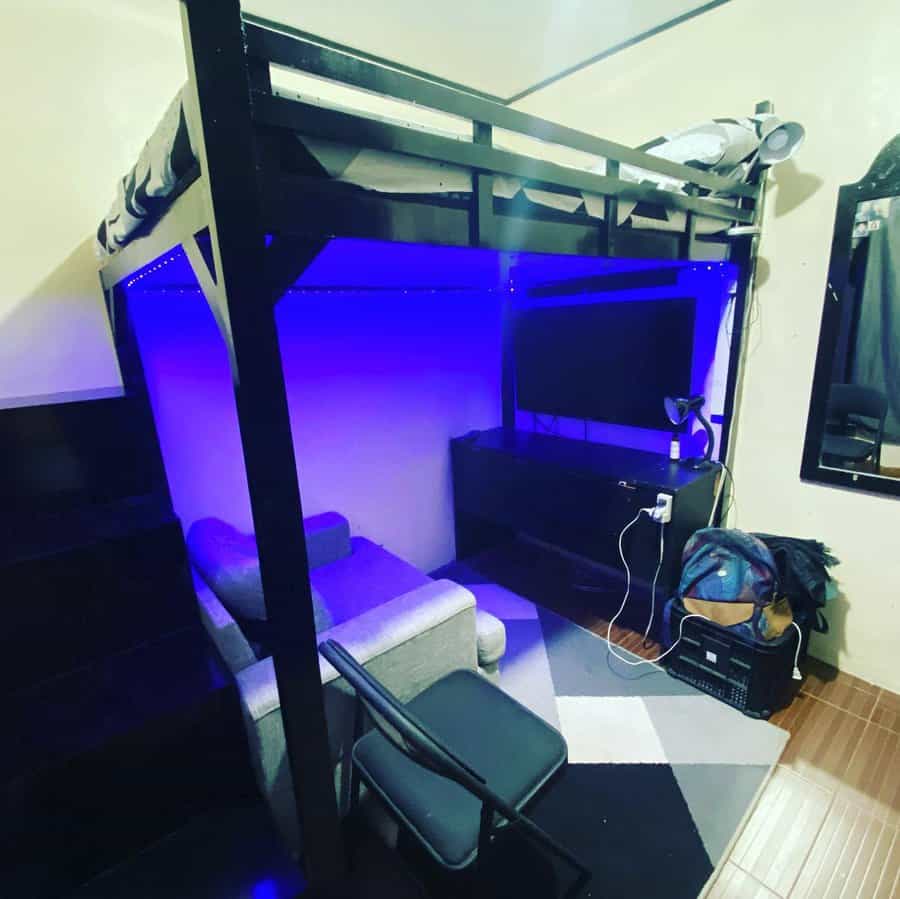 2. Opt For A Neutral Interior
Creating a modern look, neutral interiors can be made to feel luxurious with the right details. A small bedroom is no different. With light grey walls and simple furniture, modern-looking pieces aren't necessary, yet they provide a neutral base that pops with more characterful items.
Aiming for less 'stuff' and more purpose, small bedrooms are famously versatile when creating your own personal haven. Add neutral accessories like glass vases or ceramic planters for a subtly calming vibe or let accent colors shine through with vibrant art prints and colorful bedding.
Whatever you choose, make it unique to you – small bedrooms have plenty of personality-filled potentials!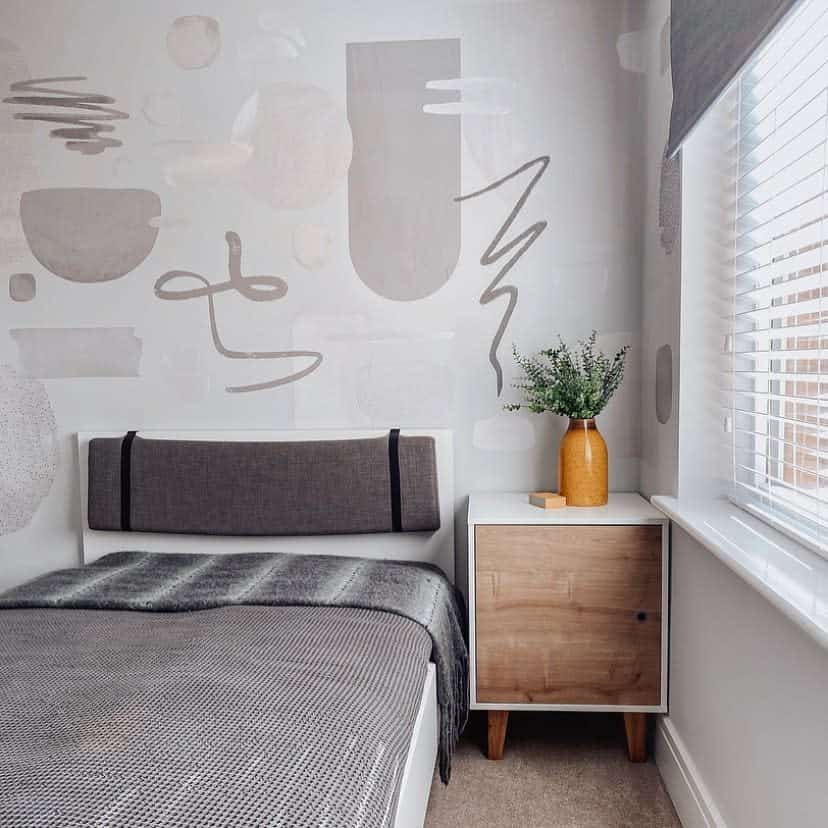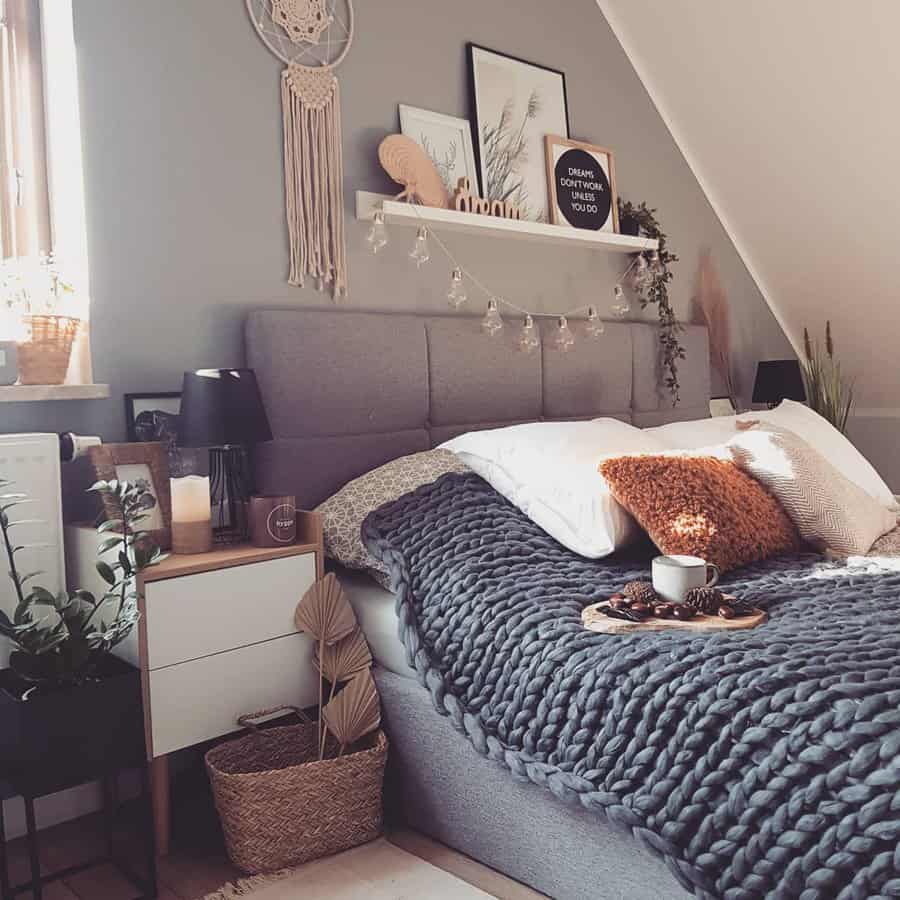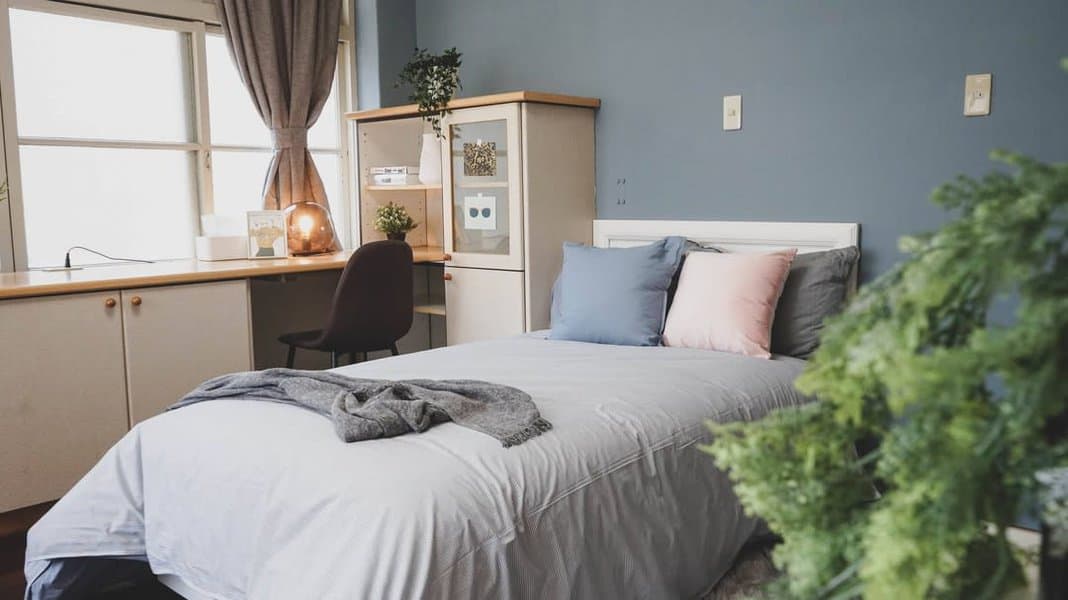 3. Go For A Modern Look With A Recessed Bed
A modern interior can be achieved with a well-designed small bedroom. Recessed beds offer an easy solution to add style and sophistication to the room while freeing up space for lighting, furniture, and décor.
With the modern style of the recessed bed, maximizing a small bedroom space becomes effortless, allowing for a beautiful and organized environment. Even in the most petite areas modernity is achievable with a recessed bed in place.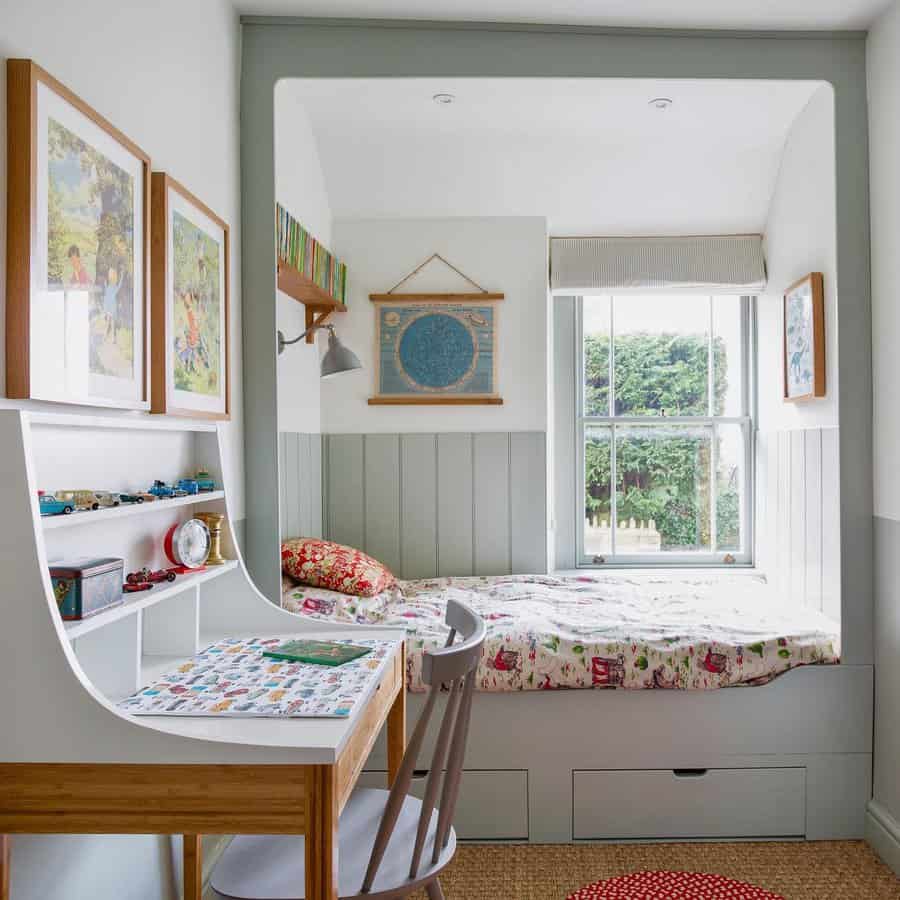 4. Be Creative With A Wall Mural
A small bedroom doesn't have to be a drab affair – with some creativity, it can become a bright and inviting space. If wall space is limited, wall murals are an excellent way to turn a boring wall into a colorful canvas of art.
For those who lean towards the maximalist look, wall murals can provide the drama and vibrance of patterned wallpaper or backsplash tiles without needing to clutter up the room.
With such bold wall art, pieces like floating shelves and mirrors can then be used as subtle accent pieces instead of being loud focal points in the overall design.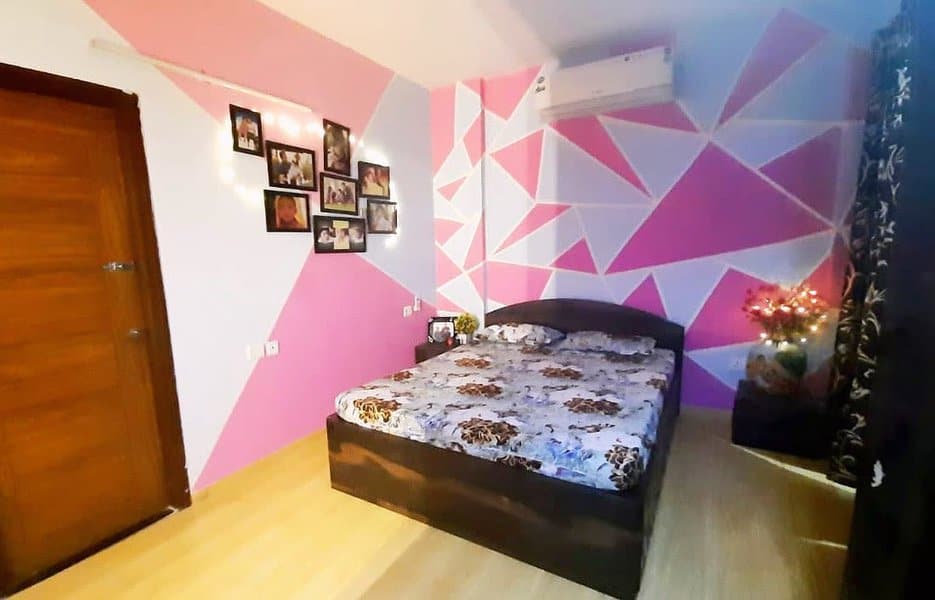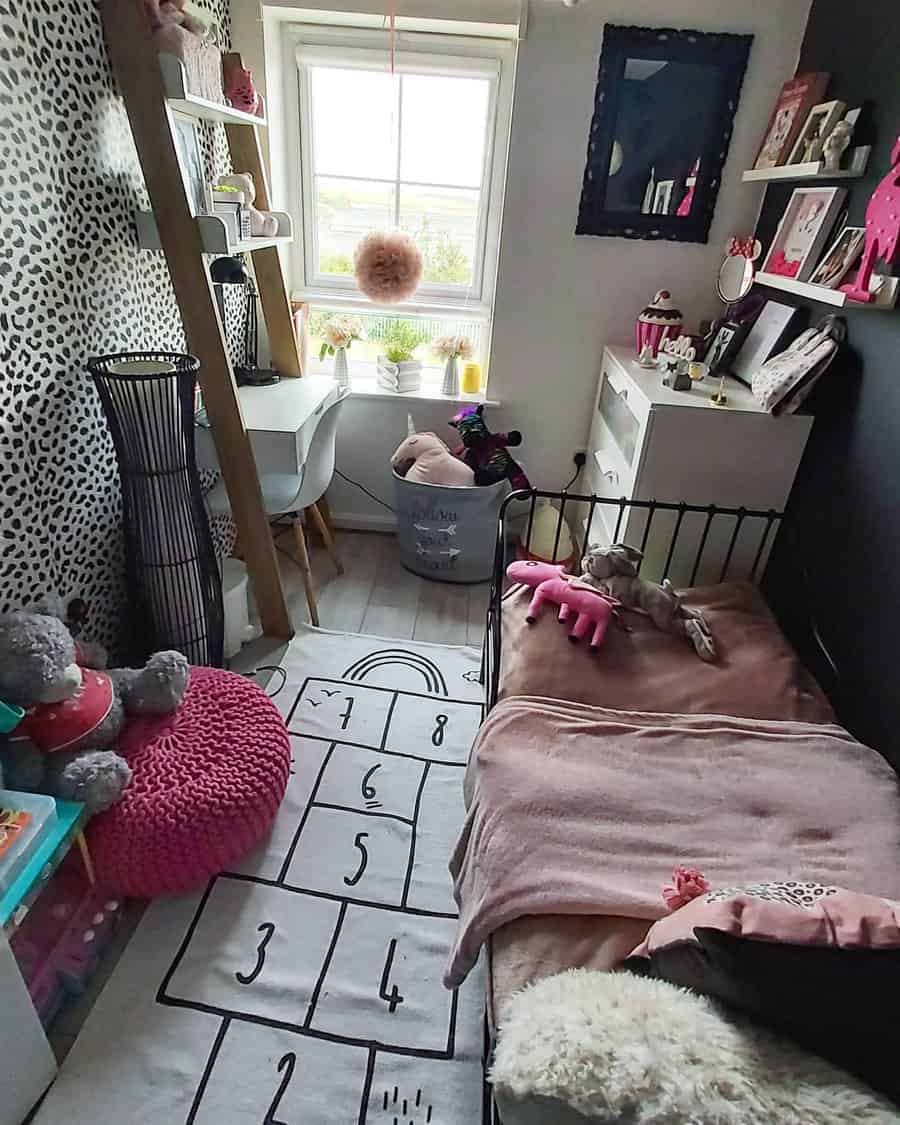 5. Add A Pendant Lamp For An Accent
A small bedroom can have an impressive style with just one pendant light. The pendant lighting is a great way to add an accent that instantly draws the eye and makes for a comfortable atmosphere. Overhead pendant lights are typically designed to be eye-catching and can be displayed in clusters or arranged as single pendants of a variety of sizes and shapes.
The glass pendant lamp has been popular for many years, thanks to its versatility and timeless look. Make sure to select one with quality materials so that it lasts for years!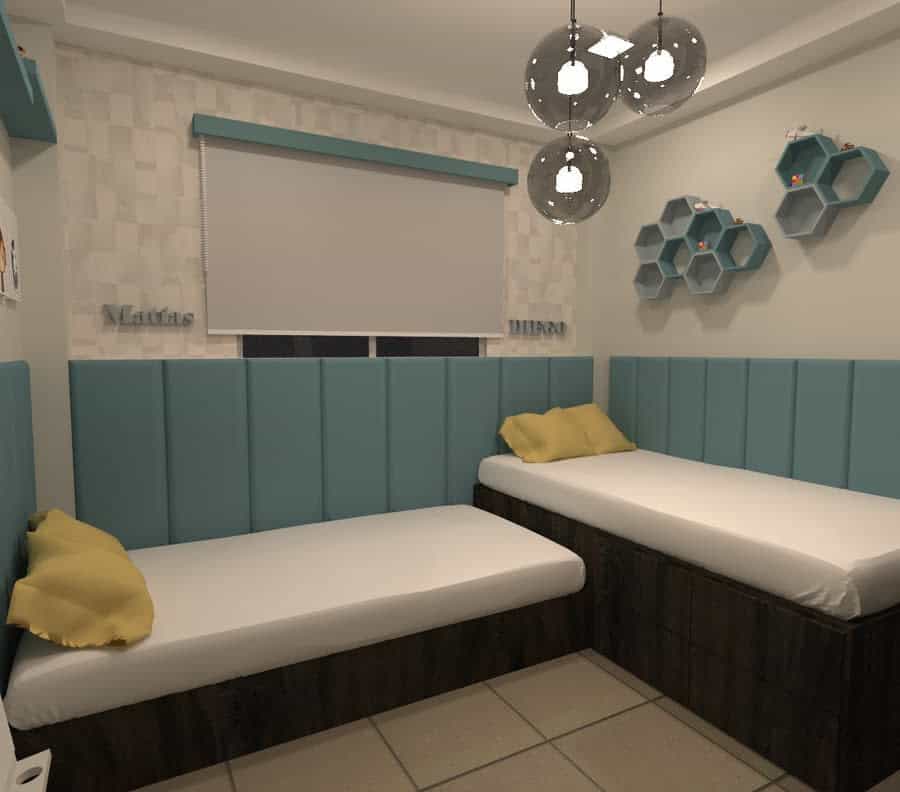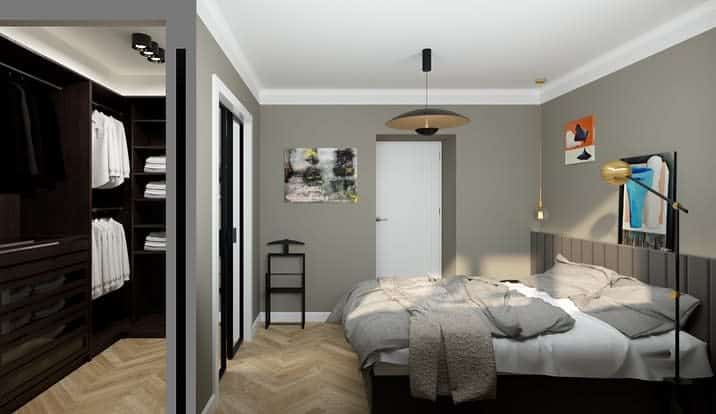 6. Add A Privacy Buffer Wall
Living in a small bedroom can feel cramped and claustrophobic, but it doesn't have to be this way. If privacy is an issue, consider hanging a privacy buffer wall – an easy way to establish a physical divide between living spaces while maintaining an intertwined workspace.
Especially useful for small apartments, they come in many styles making it easy to find one that looks great with your décor. Not only does privacy become more easily accessible, but having a privacy buffer wall also helps make the most of every square foot!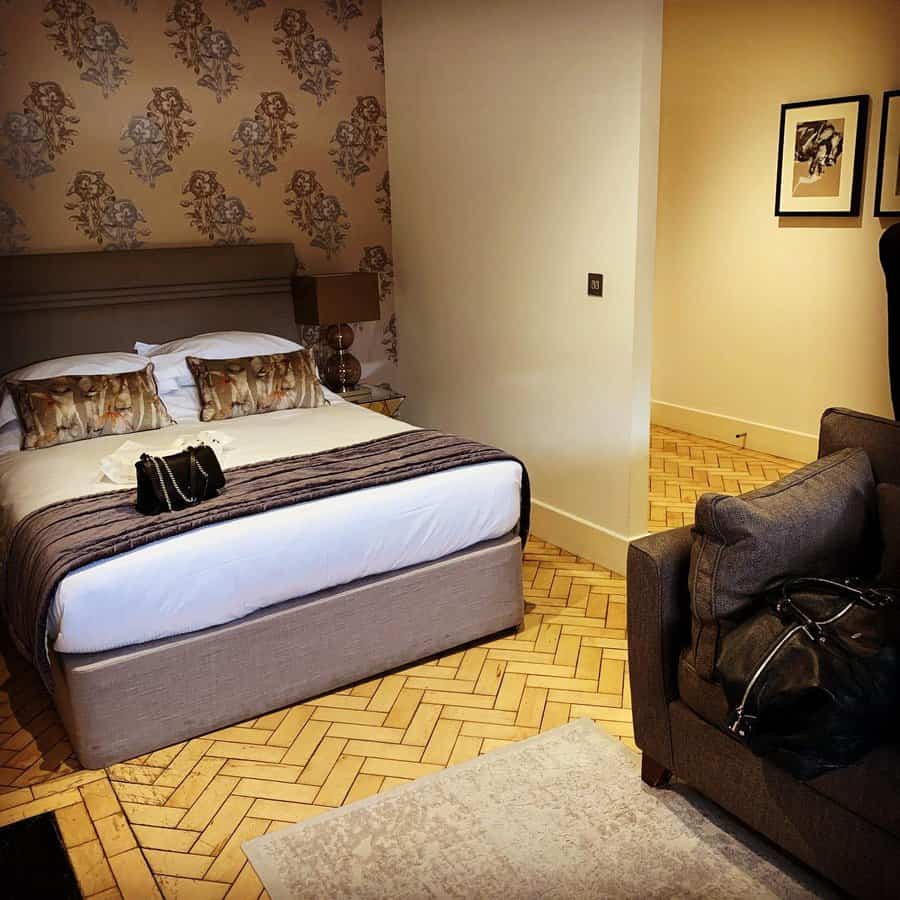 7. Be Resourceful With Furniture
Having a small bedroom can present some interesting challenges when it comes to decorating. One of the best solutions is repurposing furniture. If a typical nightstand or dresser won't fit in the space, try getting creative! For example, an old vintage trunk can be repurposed as a bedside table.
Adding a unique fabric covering in complementary colors to the top and sides creates a chic, modern look – perfect for holding books, and nighttime essentials, and making any small bedroom feel bigger!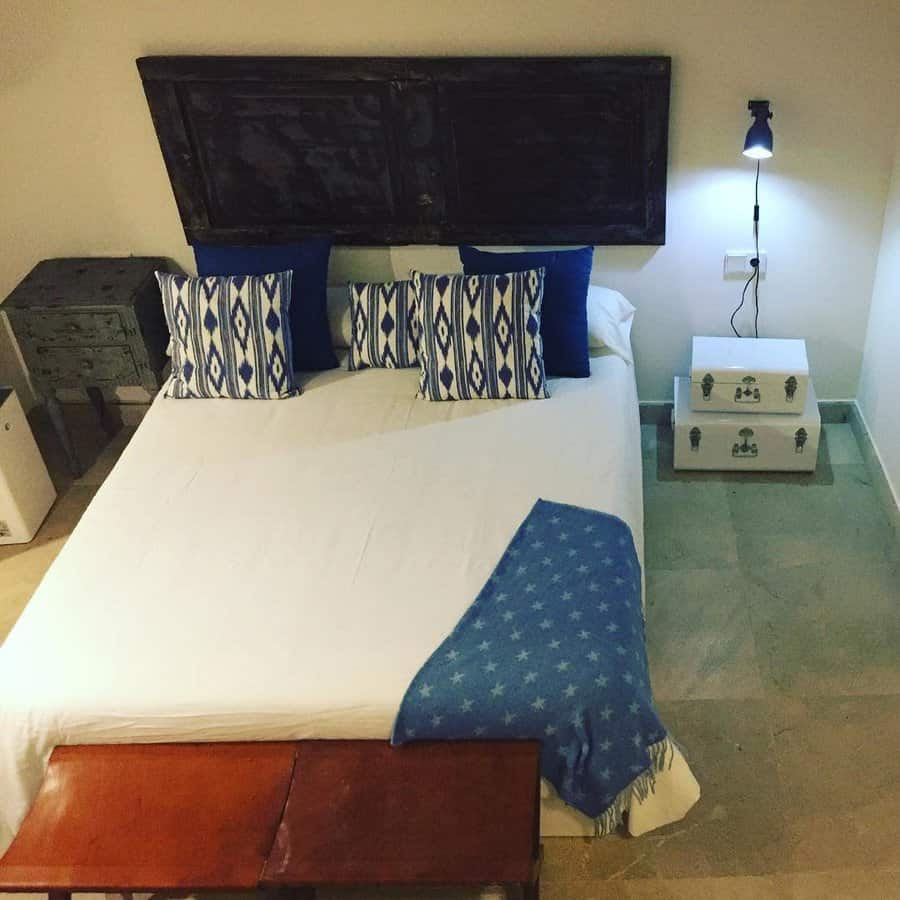 8. Utilize The Walls With Shelves
A small bedroom can be a tricky space to make the most of. However, with some creative wall shelving and mounted cabinets, you can easily make your bedroom feel bigger, brighter, and more organized. Wall shelves are perfect for adding extra storage while also keeping things off the floor – a great way to save valuable inches in a tight space.
Mounted cabinets or wall cupboards provide even more storage with their large capacity. With these strategies, you can successfully fit plenty into your small bedroom without feeling cramped or overwhelmed – making it an oasis you'll gladly come home to.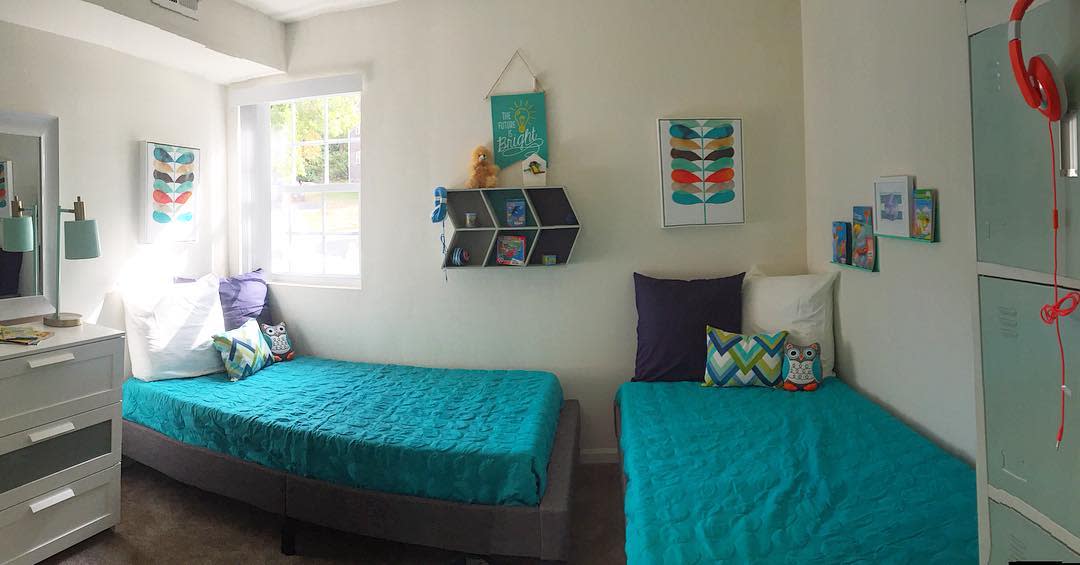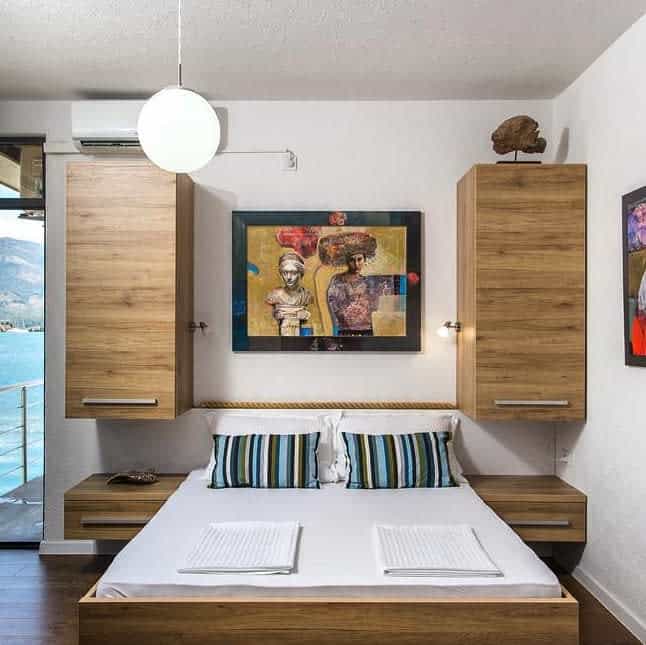 9. Set Up A Themed Kids' Room
A cartoon-themed kids' bedroom offers a unique respite from the everyday mundane life. From the bedspread inspired by their favorite cartoon character to the desk with cheerful cartoon stickers, a small bedroom can become an enchanted playground with just a few clever additions.
When your child's imagination is fully unleashed, their room can become a land of wonder and intrigue, full of stuffed toys ready for endless adventures! Small bedrooms don't have to be limited in size and style – creative designs for cartoon-inspired spaces are sure to ignite many happy memories for your child.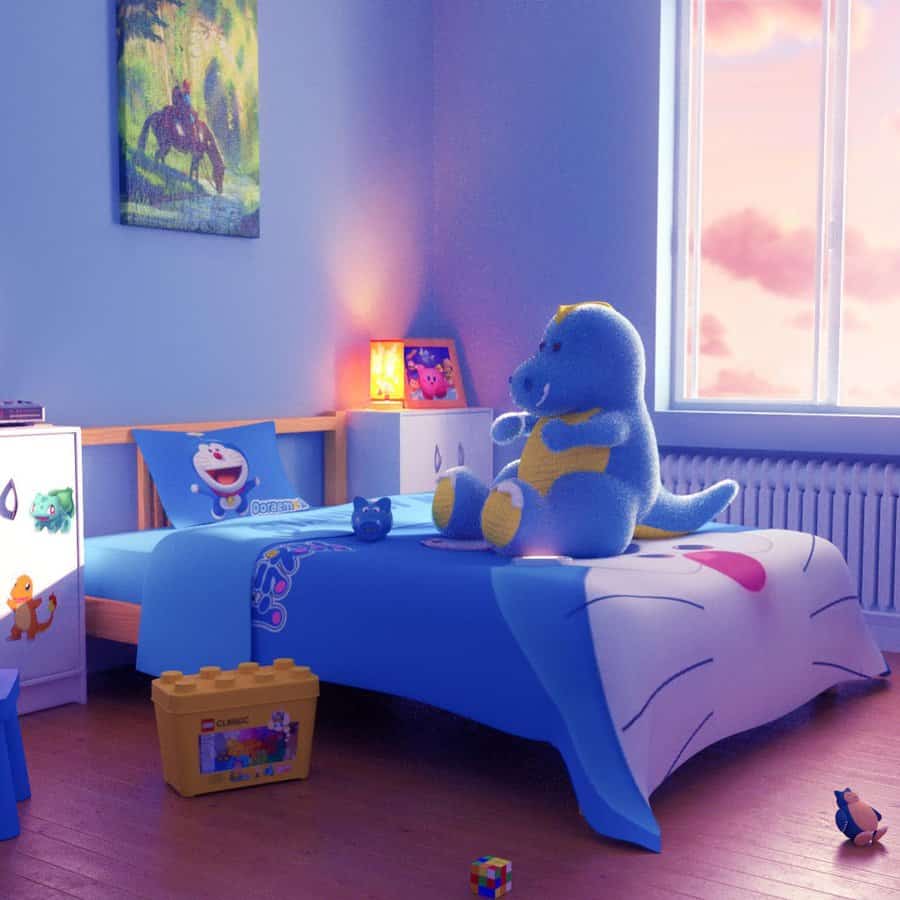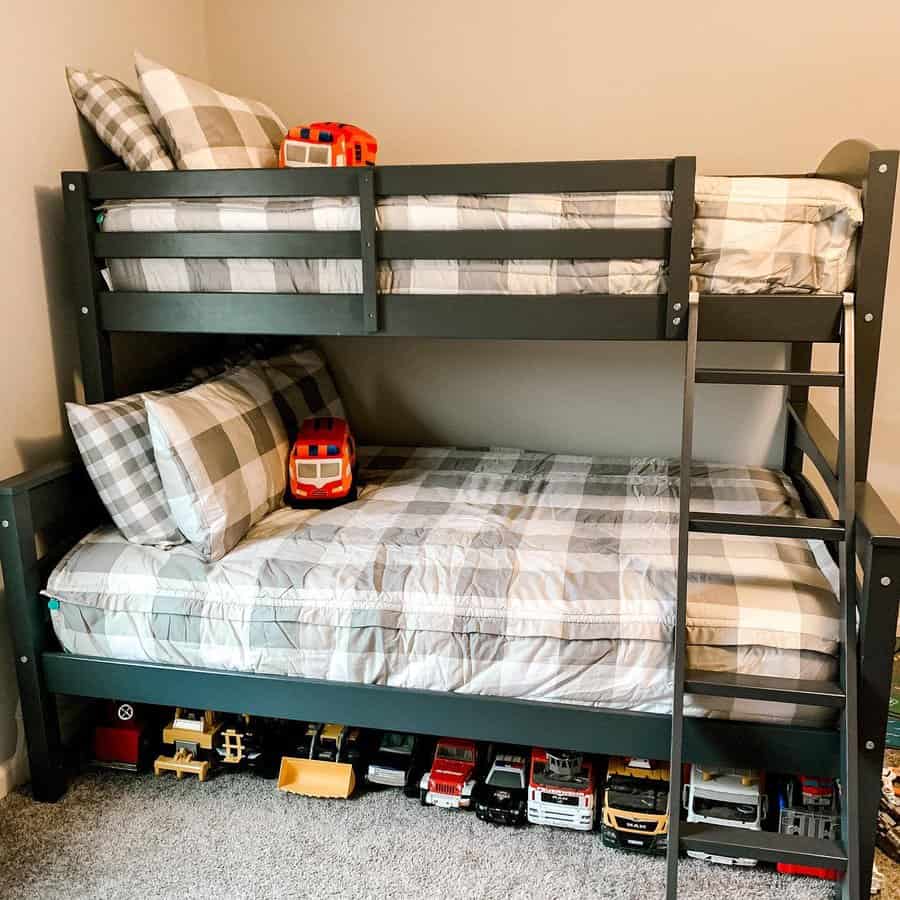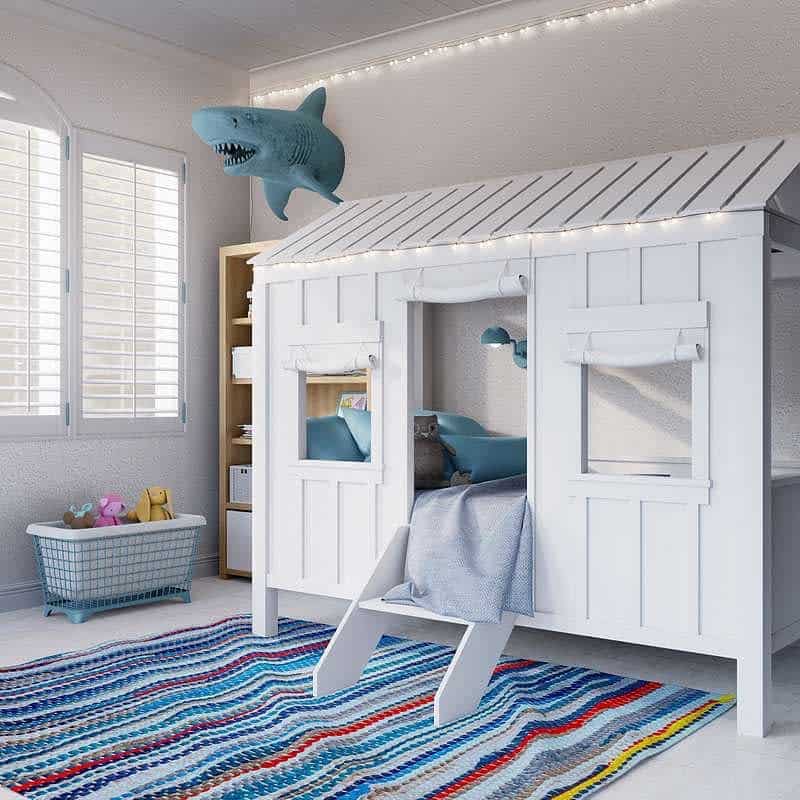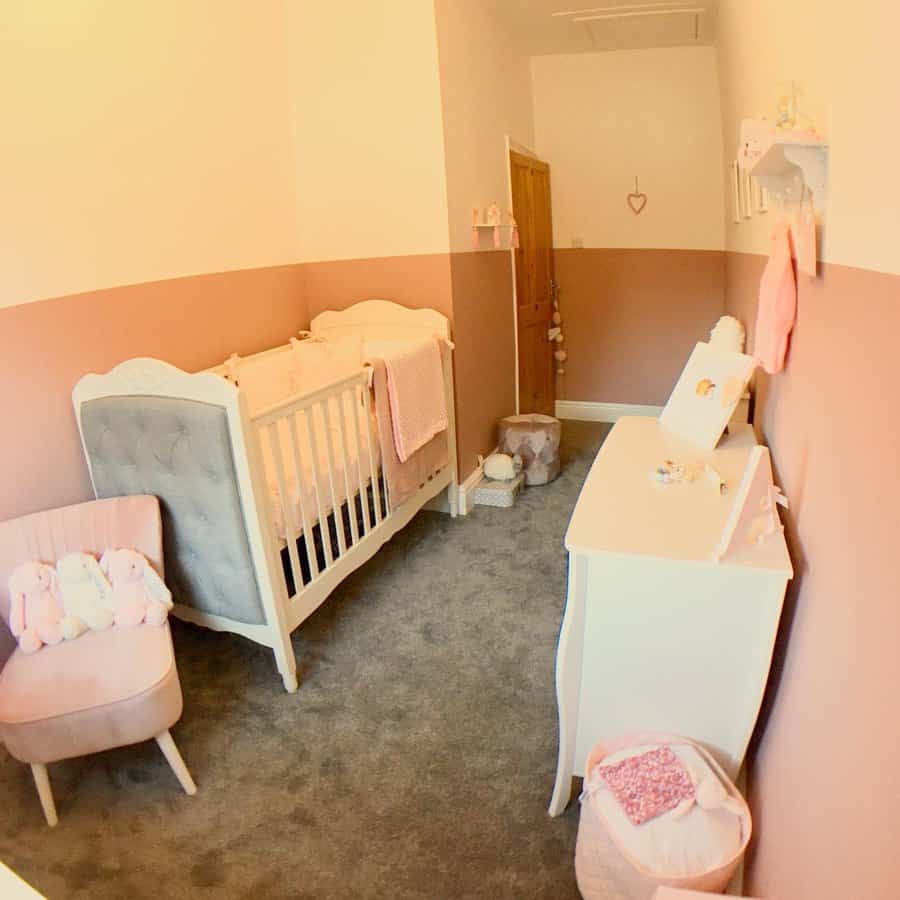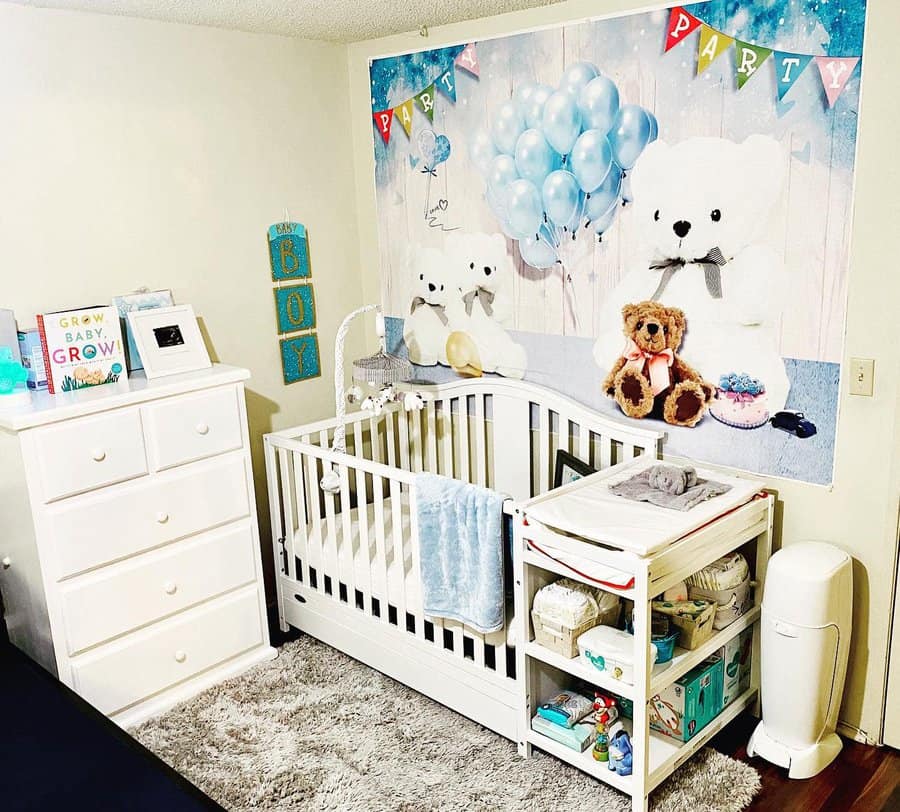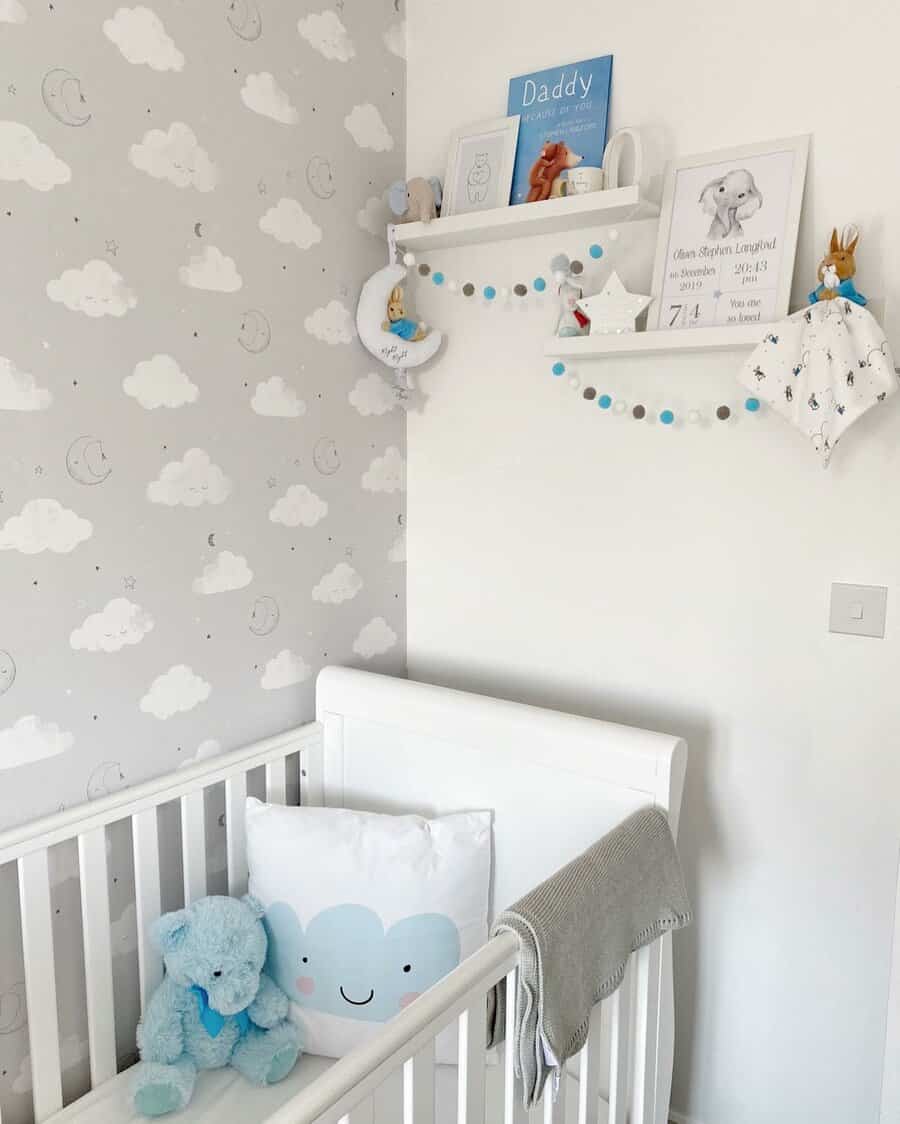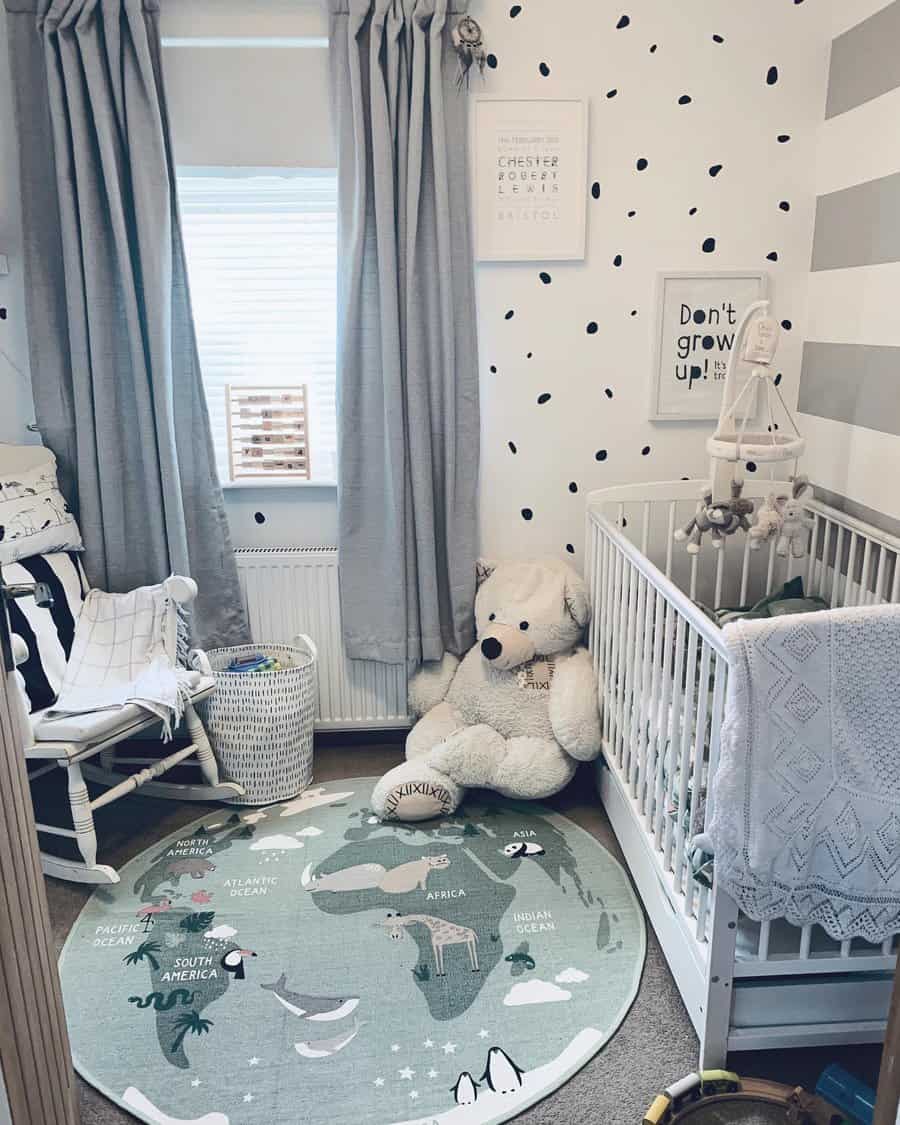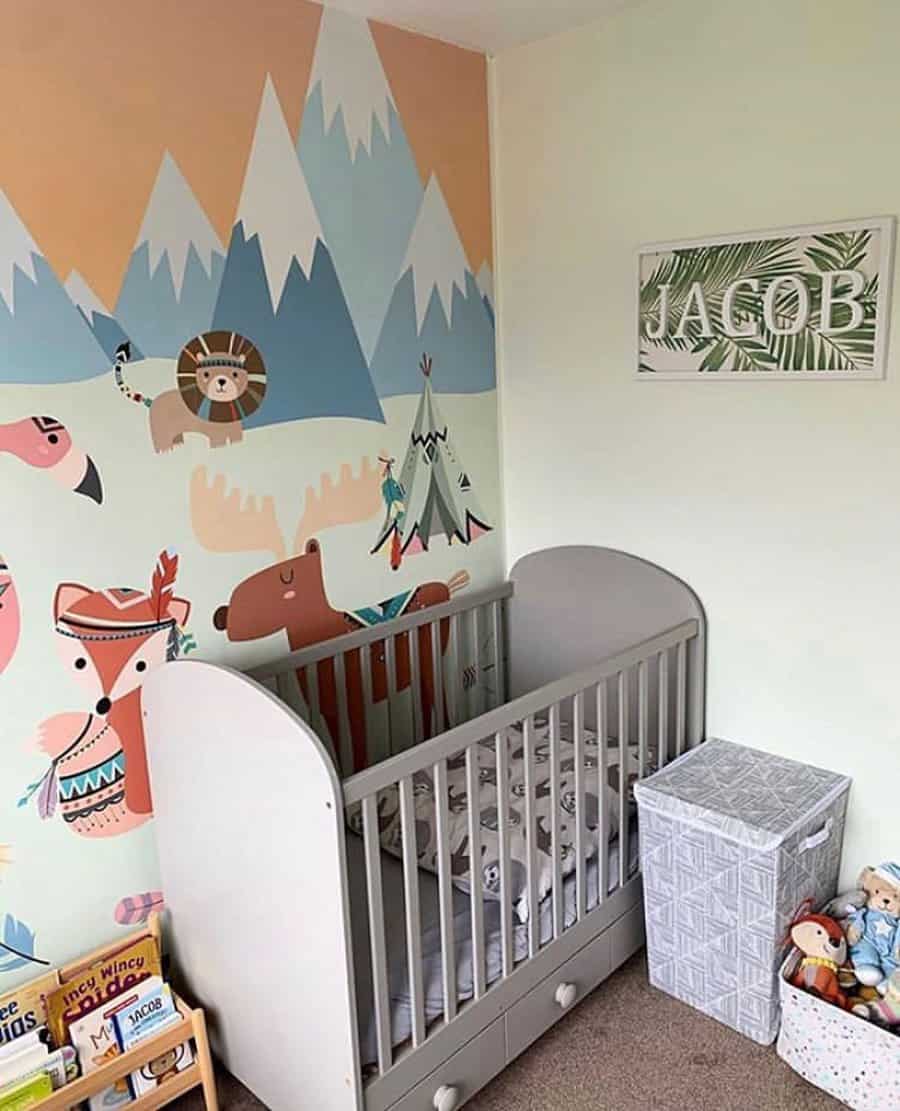 10. DIY A Canopy Nursing Bed
A small kids' bedroom can be transformed from ordinary to extraordinary with the simple addition of a DIY canopy nursing bed. Creating the perfect sleeping haven within the confines of a space-pressed area has never been easier.
Start by selecting a fabric that is both lightweight and airy, and hang it over an existing rod or DIY bungalow-shaped canopy above the bed. Include plenty of soft fabrics, such as blankets and throws, with colors that will soothe you into sleep each night.
Finally, layer on string lights for an added touch of romance – the perfect finishing touch for this cozy nook.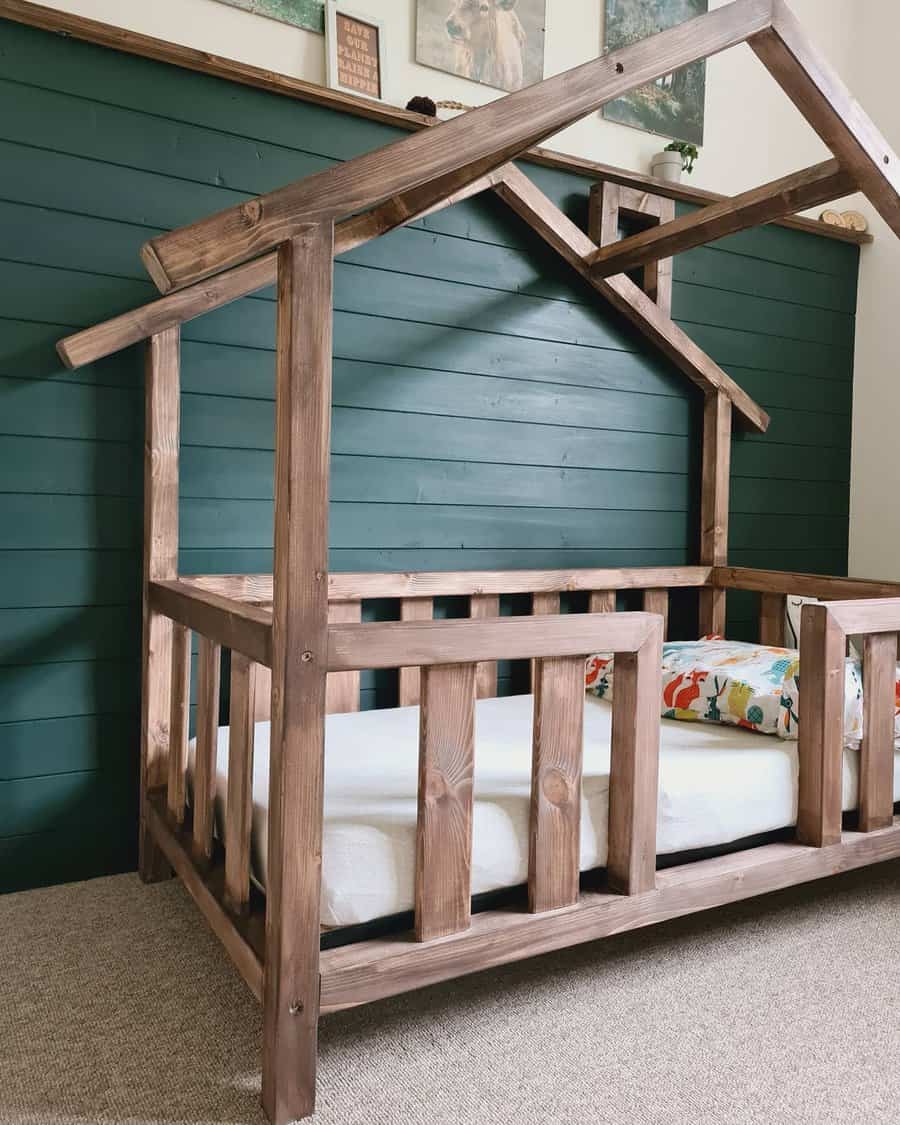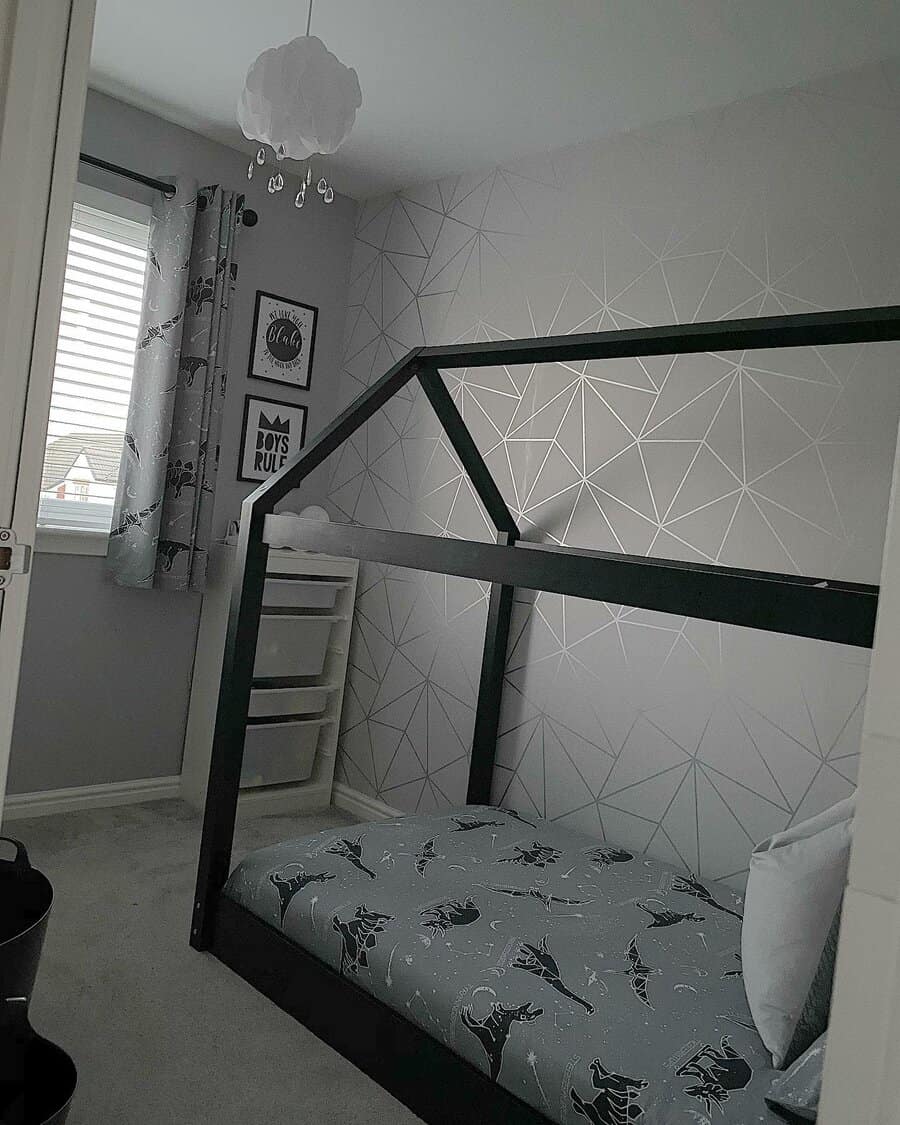 11. Minimize The Prints
Make plain bedding and minimal (or no) prints your focal points when styling a small bedroom. Use plain colors that brighten up space, while also giving it an open feeling – plain colors will surely have you arise with energy each morning! Keep the furniture simple and count 3-4 pieces maximum. Shelves in the wall are a great way to save up on floor space without making the room look overcrowded.
Don't forget to decorate it with plain accessories that add extra personality to the area – keeping things plain won't take away from its charm, but will instead make more room for creativity to flow!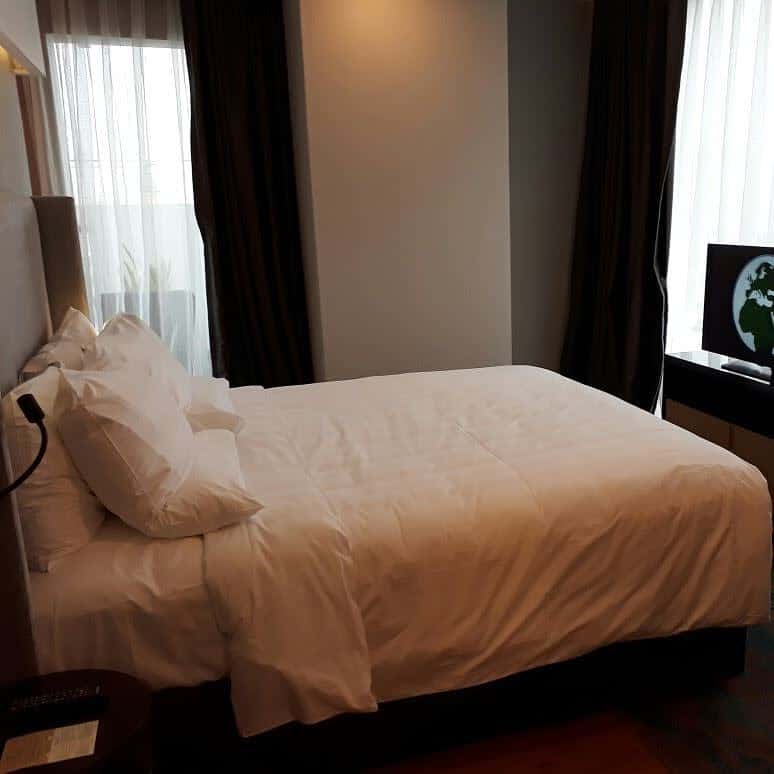 12. Opt For A White Bedroom
A small bedroom with white walls can be the canvas to create a beautiful and light space. The trick is to choose furniture that doesn't overcrowd the room but adds character. A simple rug or a few art prints on the wall can add texture and warmth to the white walls.
Strategically-placed mirrors can help reflect more light into the bedroom, giving it an airier feeling. Finally, make sure lighting is ample so that your bedroom becomes a place of peace and relaxation – ideal for winding down after a long day!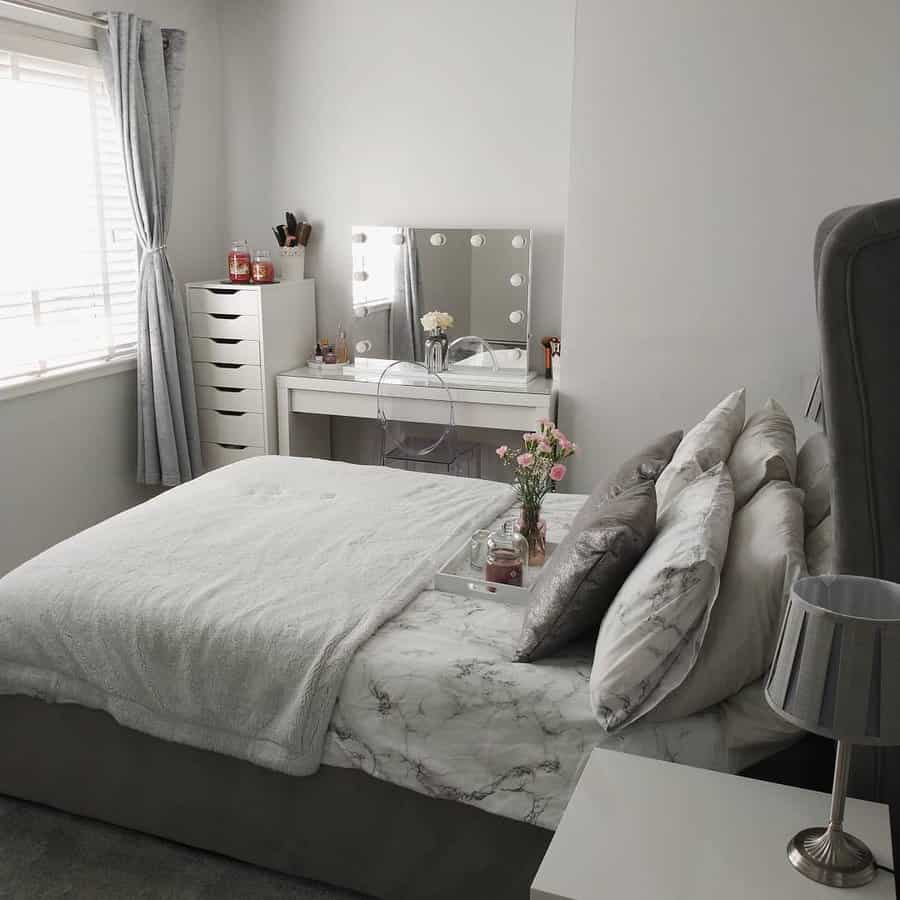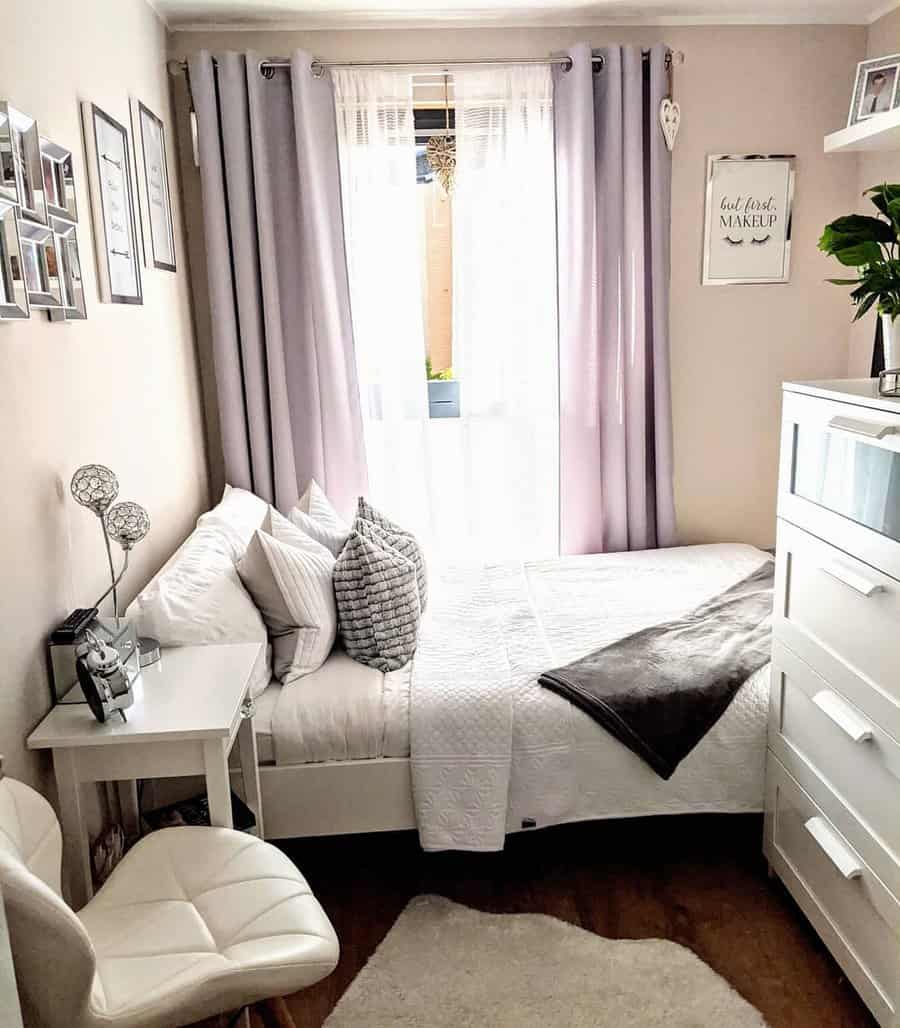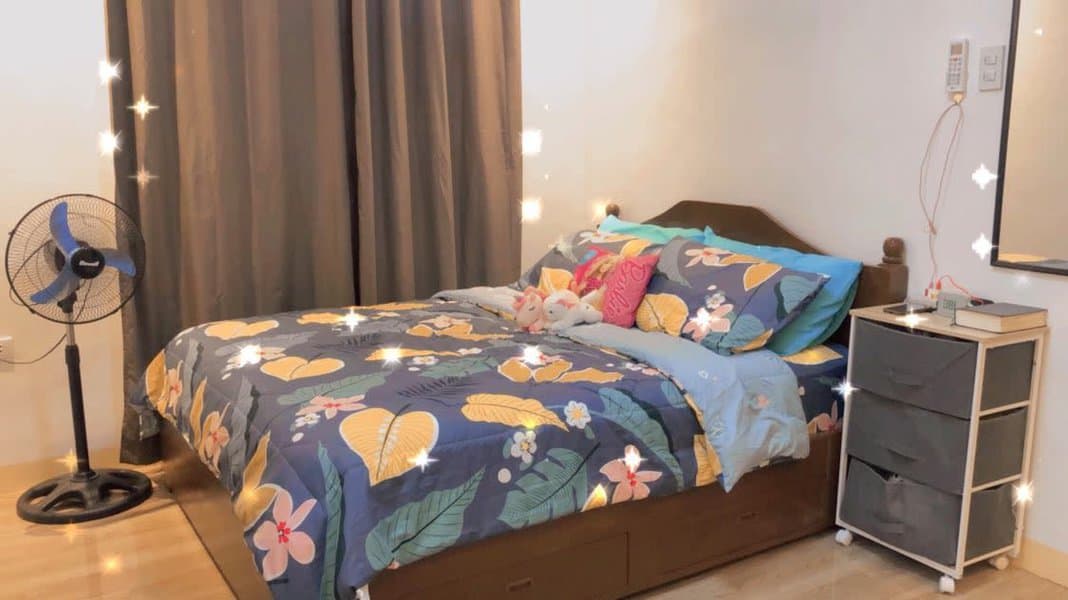 13. Incorporate Plants For An Airy Look
Having a small bedroom can feel suffocating, but there are some creative and easy ways to make it look airy and beautiful. One great way to do that is trailing or hanging plants! These create a cascading foliage effect to make the room feel bigger and more alive.
Potted plants also liven up any mundane space – consider putting potted plants on near the windowsill for an extra touch of freshness and balance in the bedroom's atmosphere.
With some trailing or hanging plants and a few potted ones here and there, you're sure to have an enlivened and airy-looking bedroom before you know it!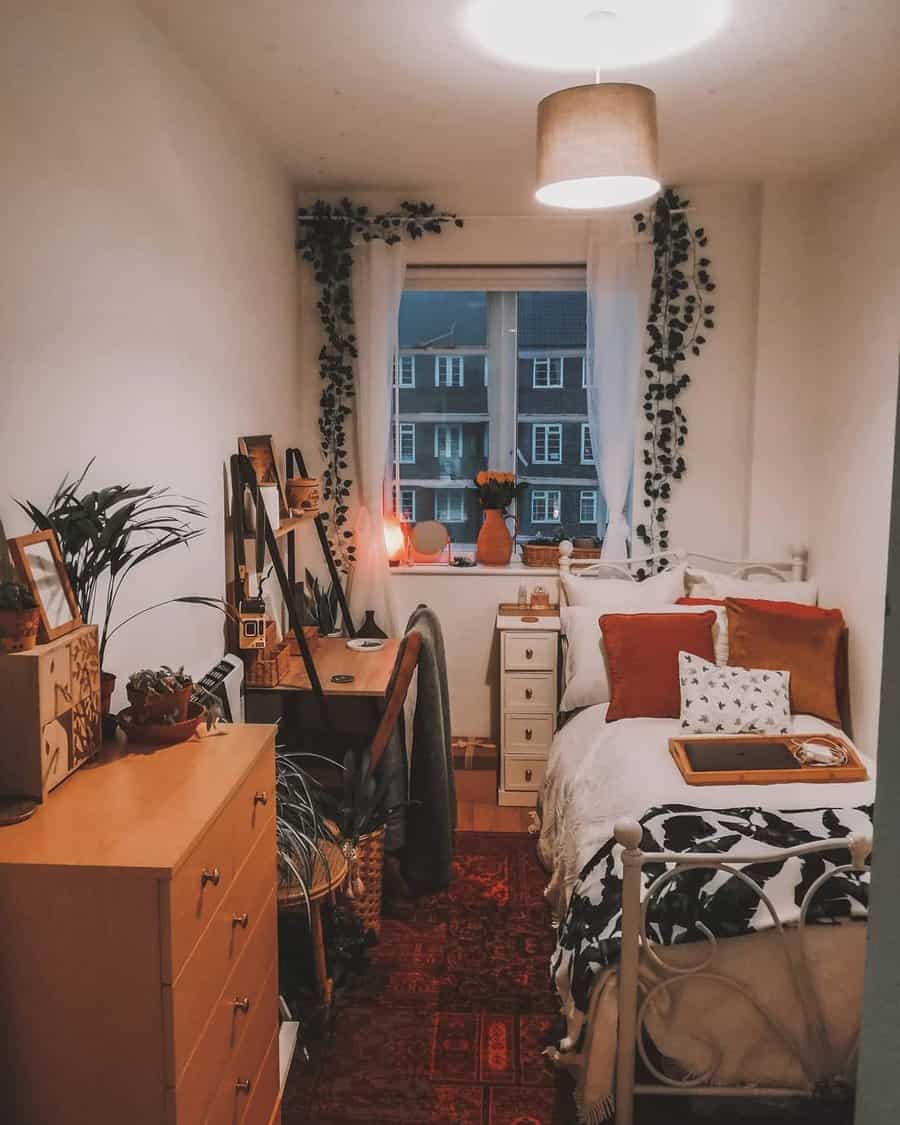 14. Opt For A Rustic Look
The rustic bed in the small bedroom provides a charming centerpiece. Constructed with natural wood, the bed stands out. To complement the rustic vibe, instead of traditional paint, it is instead painted with a matte chalk wood shade. Alternatively, opt for a bed made with raw polished wood.
Whether you're curled up with a book or hosting guests, this rustic bed fits perfectly into your small bedroom and ties together any decor that you choose to accompany it.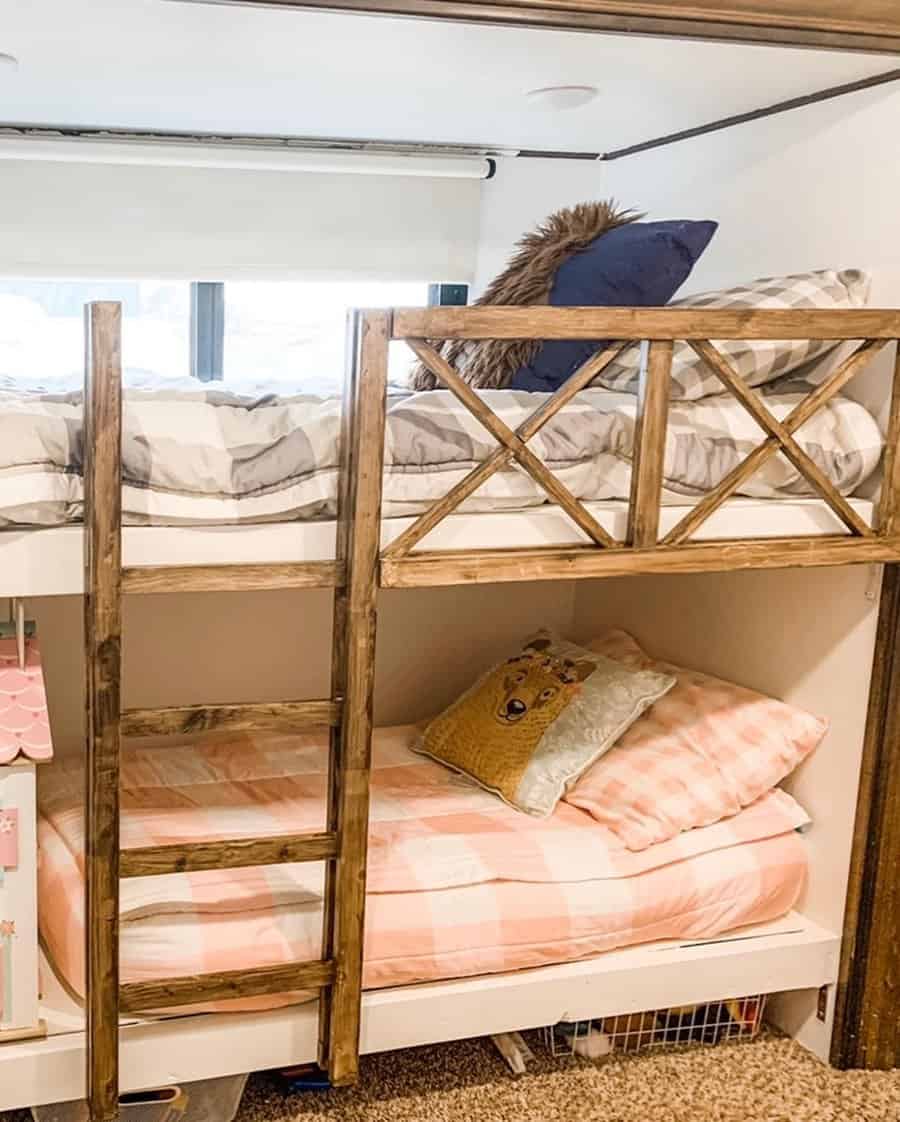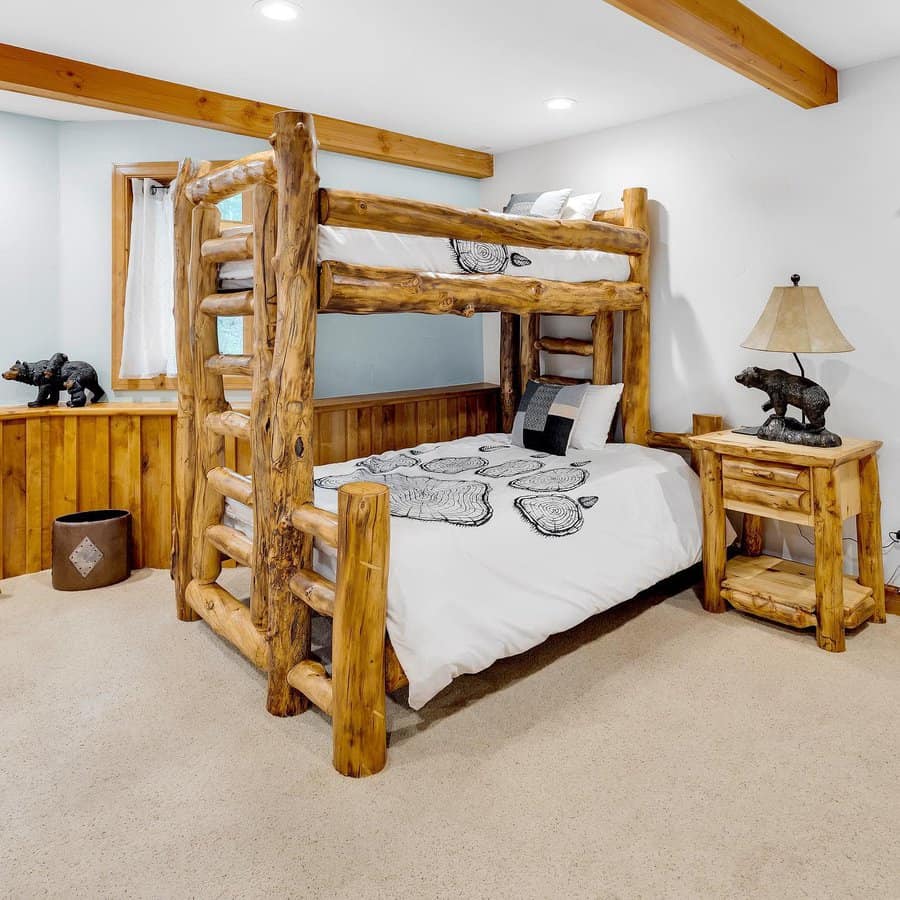 Small Room FAQs
How do I arrange my small bedroom?
Keep the layout simple. Place the bed centered on one wall to give you room to walk around the bed on both sides. Create illusions of space by choosing thinner framed furniture and furniture that's on legs. Skip an enclosed cabinet and mount floating shelves on the walls.
Is a 10 x 10 room small?
Yes, a 10 x 10 bedroom is considered on the small side. Try to choose furniture that fits the scale of the room. You can also utilize the vertical space to reduce the amount of floor space you're using. The average bedroom size is eleven by twelve feet.
Will a queen bed fit in a 10 x 10 room?
You can fit a queen bed in a 10 x 10 room. A standard queen bed is about seven feet long and five feet wide. This will give you enough clearance to move about the room while the queen bed is in the room. A king bed will feel cramped because it measures about six feet by six and a half feet.