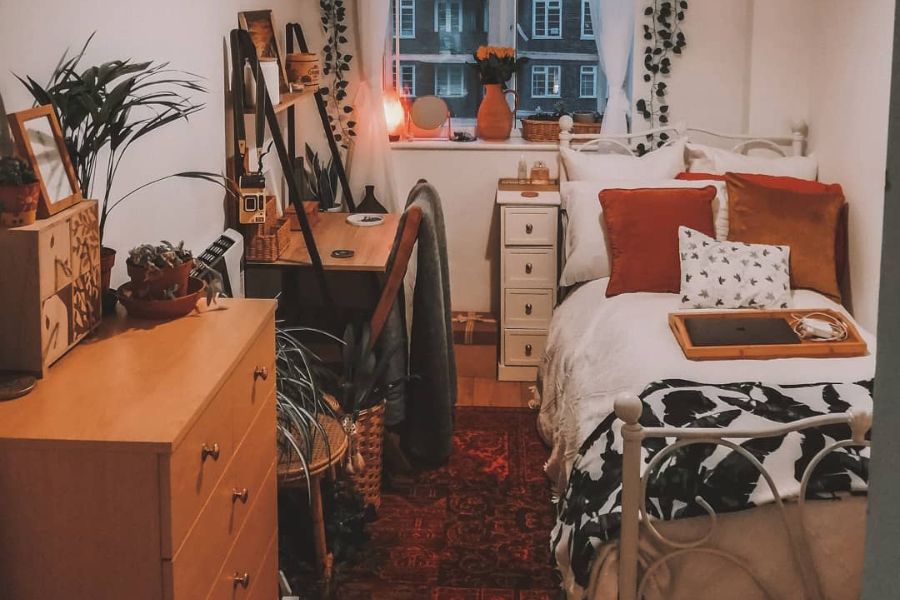 47 Small Bedroom Ideas and Designs
by — Andra DelMonico

Published on March 2, 2021

Updated on October 15, 2023
Living in a small space presents unique challenges when it's time to decorate and choose furniture.
You can't go out and just buy anything that you find appealing. This could result in having a cramped and overcrowded space. You will feel uncomfortable and stressed when in your home.
What you need are small bedroom ideas to help you create a lovely space, no matter how small it is. This could be elevating your bed to use the vertical space in your bedroom.
Or perhaps your closet could use a better organizational system. Consider each room in your home and use these ideas to improve the space and make it a well-designed space.
1. Make the Most of Your Space with Bunk or Loft Beds
Maximize your small bedroom's potential with cleverly designed bunk or loft beds. These space-saving solutions not only free up floor space but also serve as stylish focal points. Explore built-in shelves and hidden storage options beneath the beds to keep your room tidy and organized. By incorporating these design elements, you'll create an efficient and visually appealing small bedroom.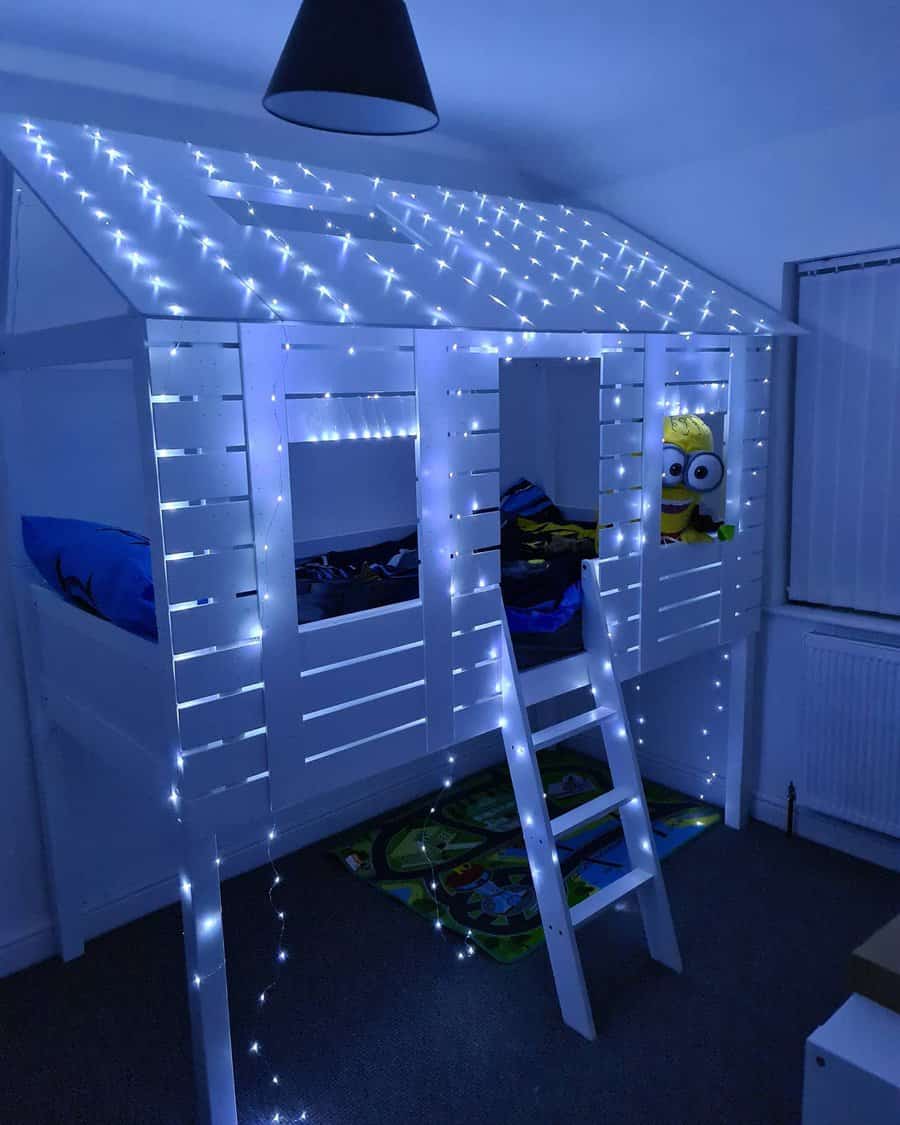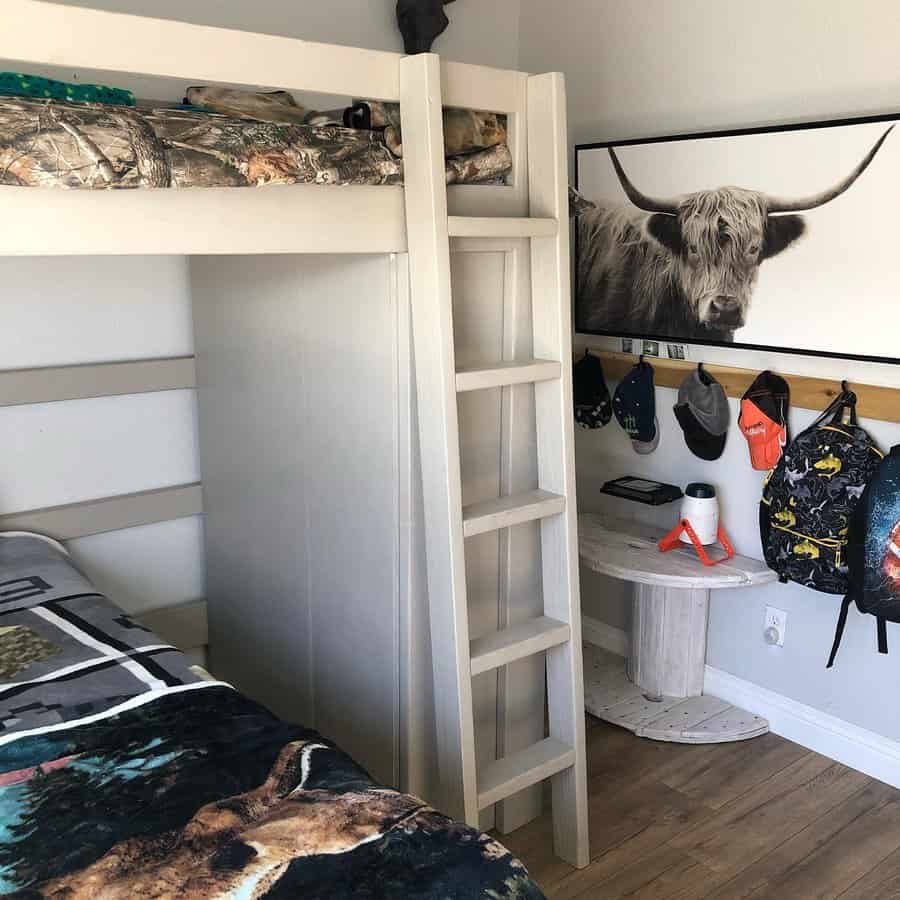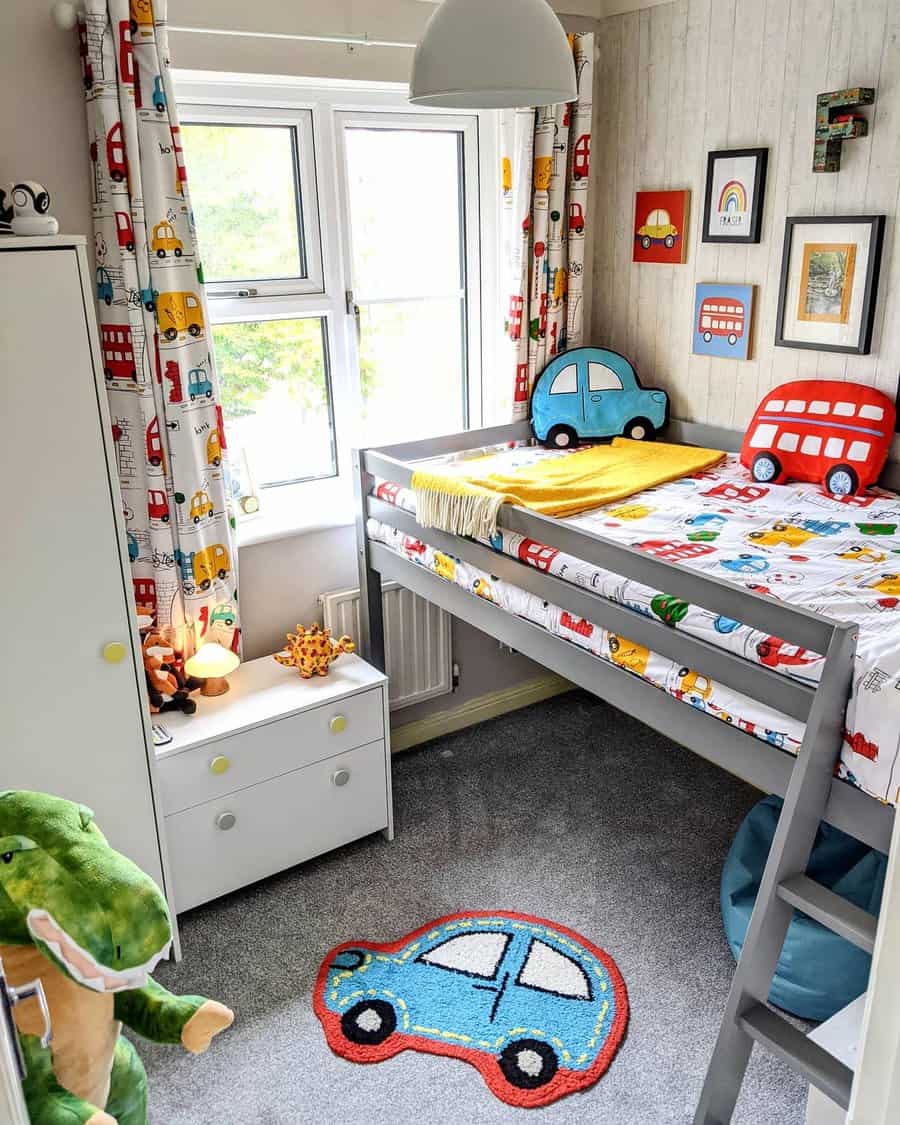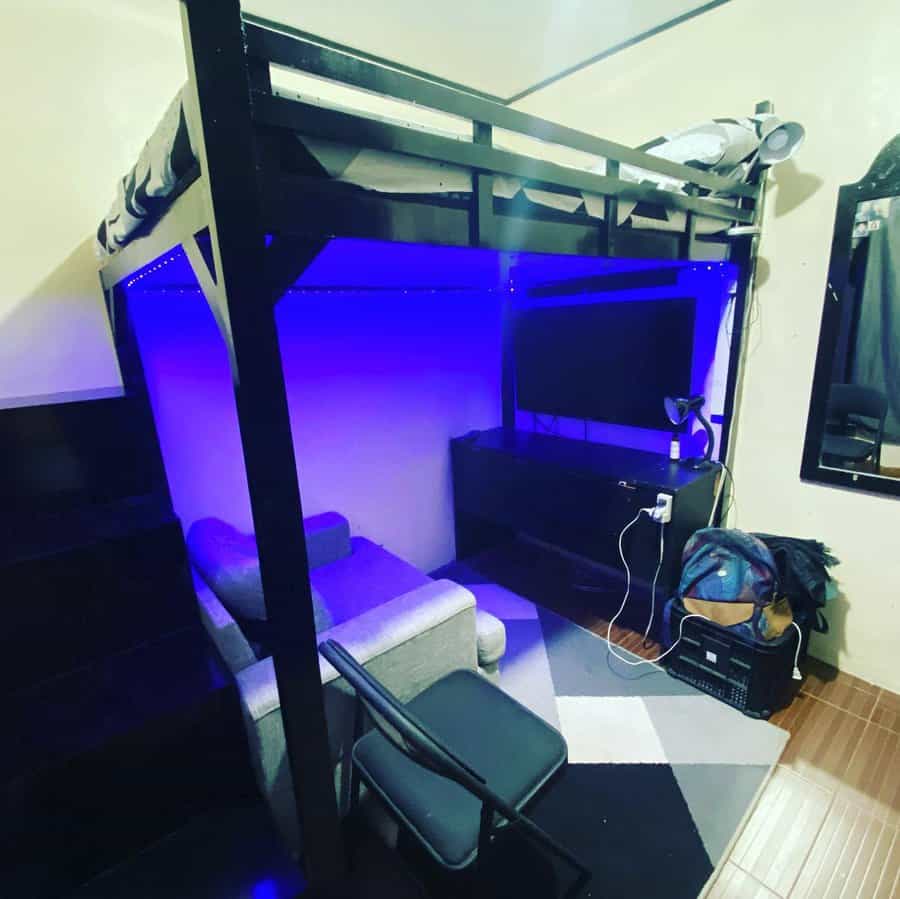 2. Cultivate Tranquility with a Neutral Color Scheme
In a small bedroom, a neutral color scheme can evoke a sense of modern luxury. Opt for light gray walls and simple, versatile furniture to establish a serene foundation. Enhance this backdrop with purposeful design elements – less clutter and more functionality.
Accessorize with neutral items like glass vases and ceramic planters to create a calming ambiance. Alternatively, infuse vibrancy with colorful art and bedding, ensuring your space reflects your unique personality while maintaining a tranquil atmosphere. Small bedrooms offer ample room for personal expression.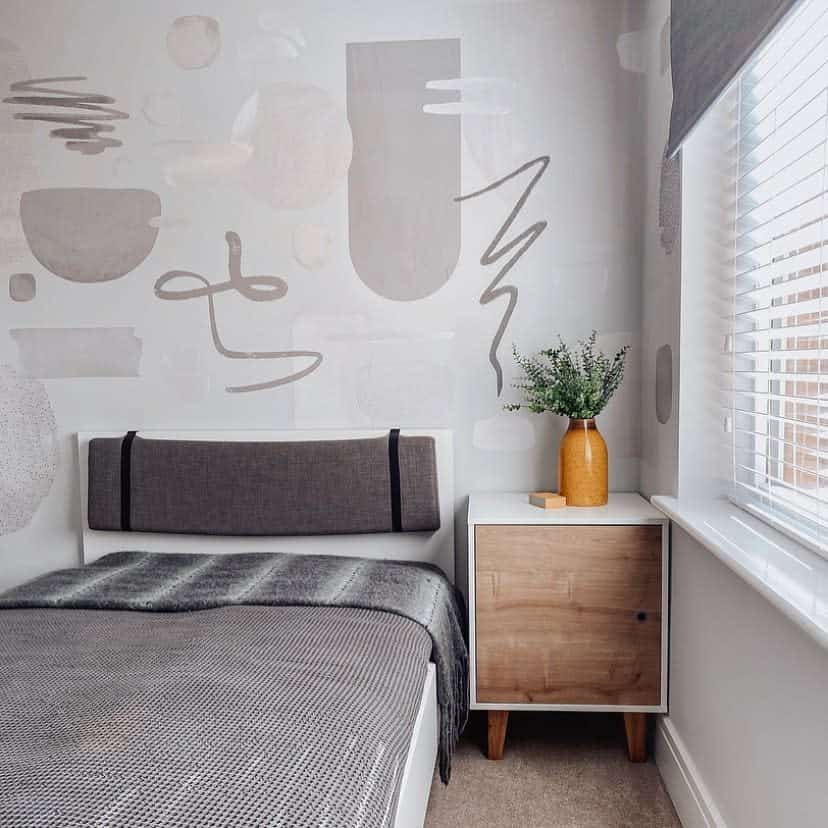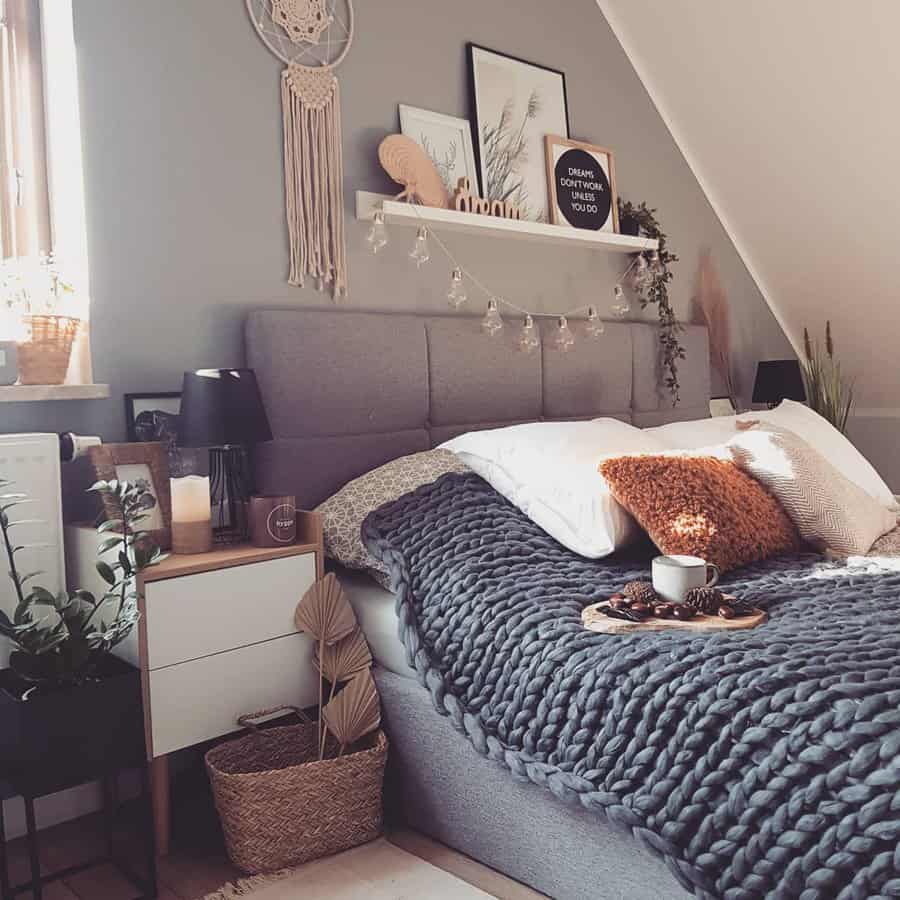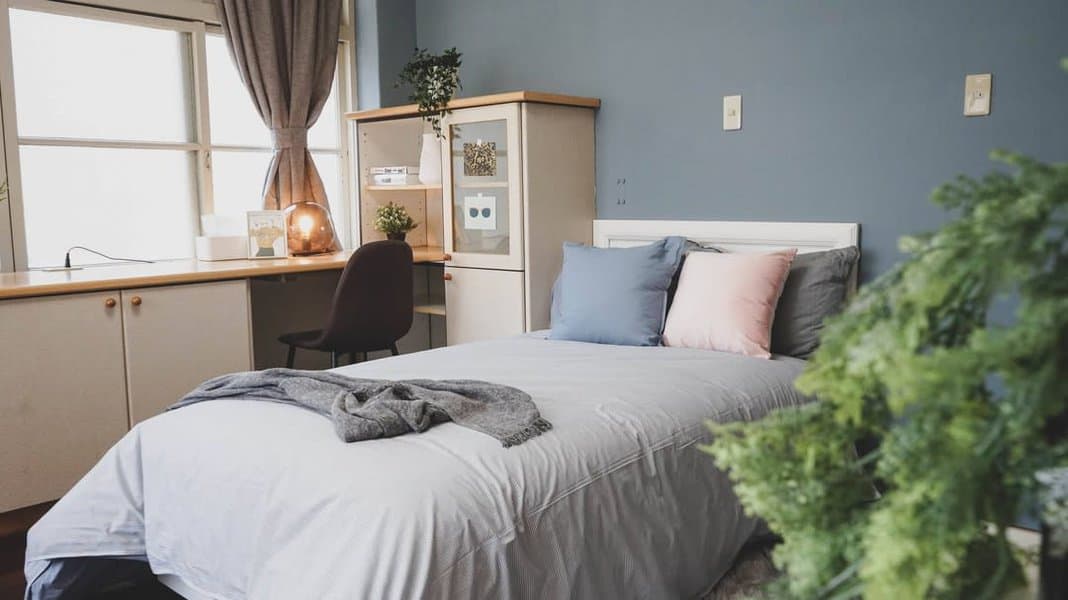 3. Achieve Modern Chic with a Recessed Bed
For a modern and sophisticated small bedroom, consider incorporating a recessed bed. This design choice not only adds style but also optimizes space for lighting, furniture, and decor. Embrace the sleek, contemporary look of a recessed bed to create a beautiful and organized environment, even in the coziest of spaces. Transform your small bedroom into a modern haven with this chic design element.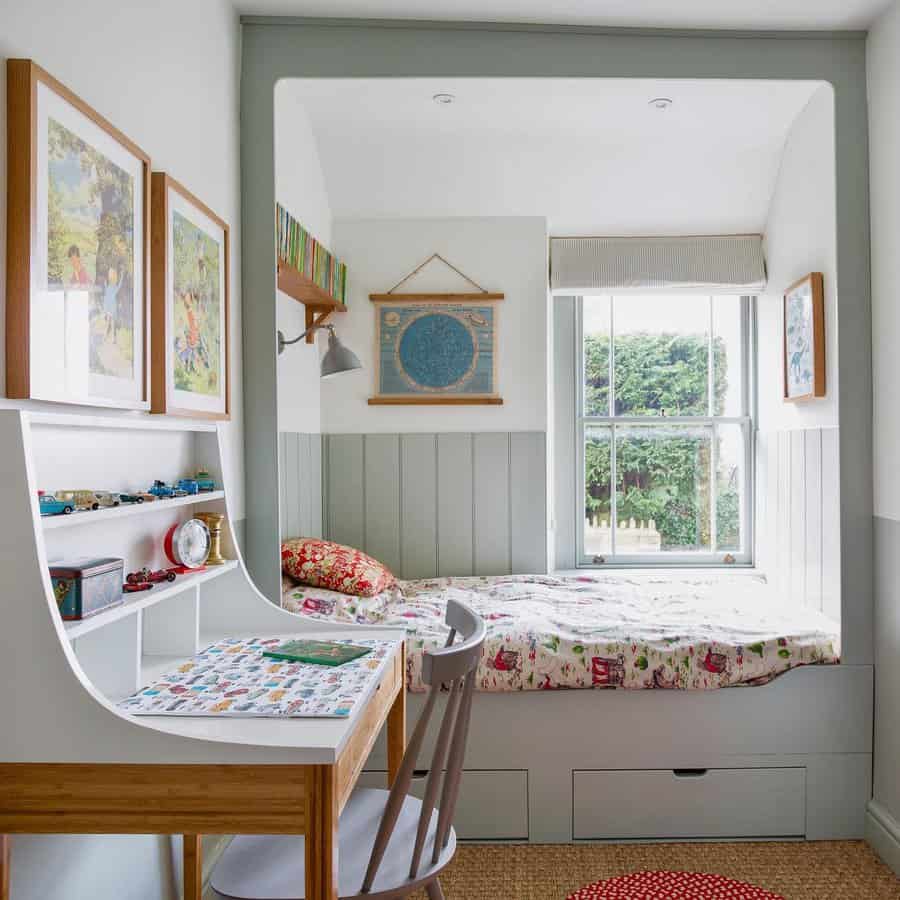 4. Infuse Artistic Flair with Wall Murals
Small bedrooms can burst with creativity when adorned with captivating wall murals. If wall space is limited, these artistic additions can transform bland walls into vibrant, eye-catching canvases. Whether you prefer a maximalist or minimalist style, wall murals allow for drama and visual interest without overwhelming the room. Complement this bold choice with subtle accent pieces like floating shelves and mirrors to maintain balance and cohesiveness in your small bedroom design.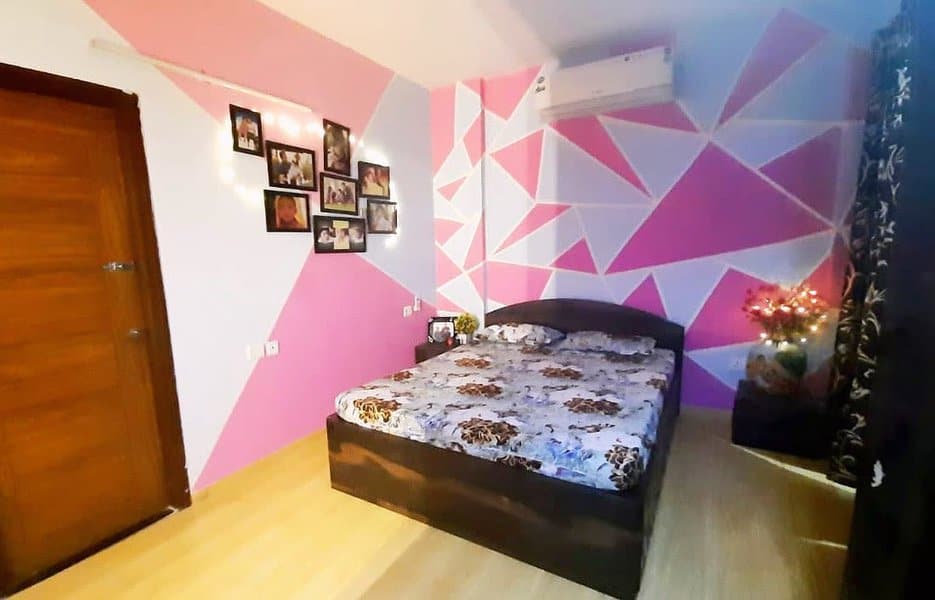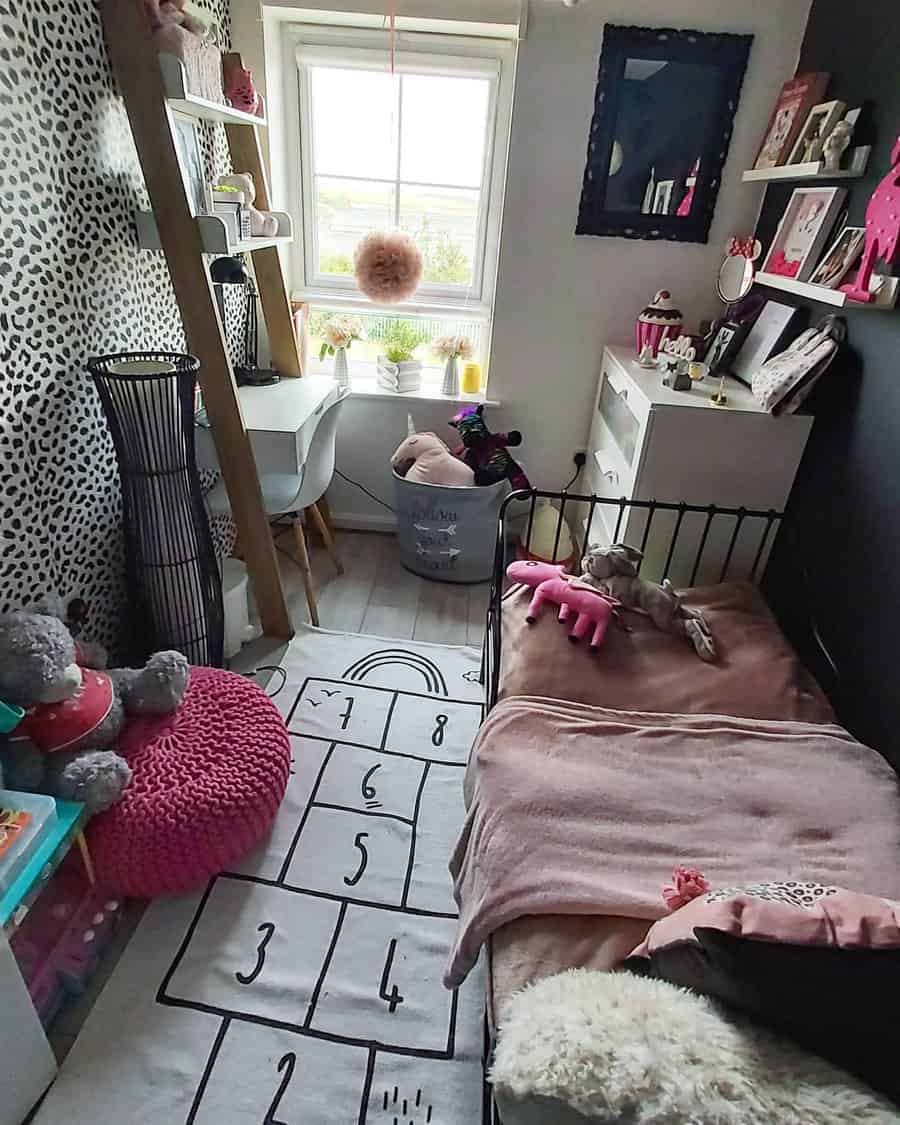 5. Cast a Stylish Glow with Pendant Lighting
Transform your small bedroom with the elegance of pendant lighting. These fixtures serve as a striking focal point, creating a cozy ambiance. Arrange pendant lights in clusters or as single, diverse shapes to suit your style. Glass pendant lamps, known for their timeless appeal, are a popular choice. Opt for quality materials to ensure longevity, and let the pendant lights be the finishing touch that elevates your bedroom's aesthetic.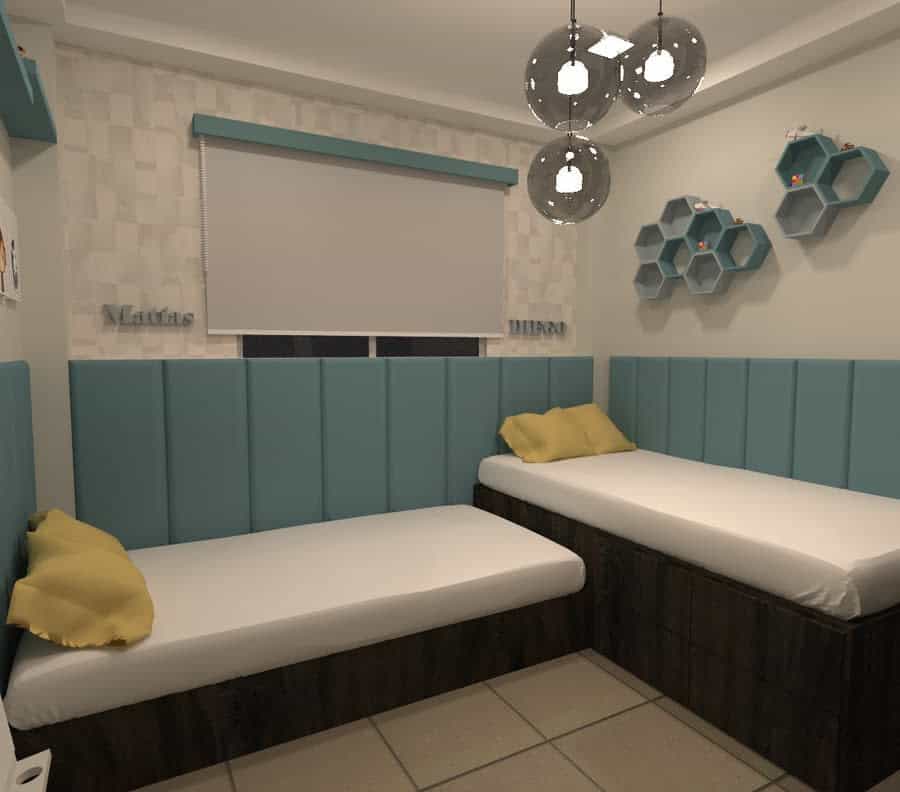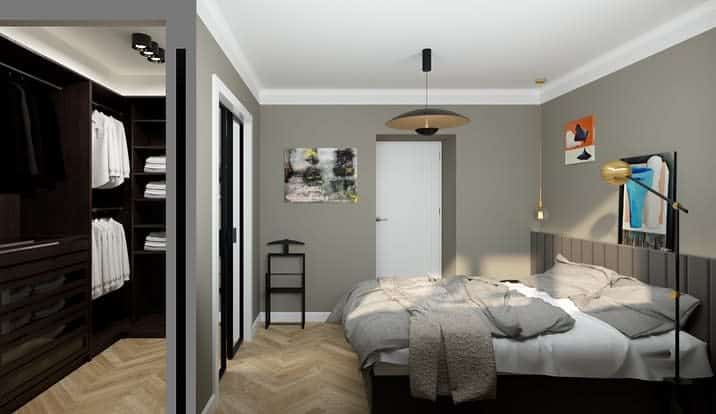 6. Enhance Privacy with Room Divider Walls
Maximize your small bedroom's functionality by incorporating room divider walls. These partitions not only offer privacy but also effectively separate different areas within your space. For small apartments or open layouts, room divider walls come in various styles to match your decor. Make the most of your square footage while ensuring privacy is a breeze in your small bedroom with this versatile design element.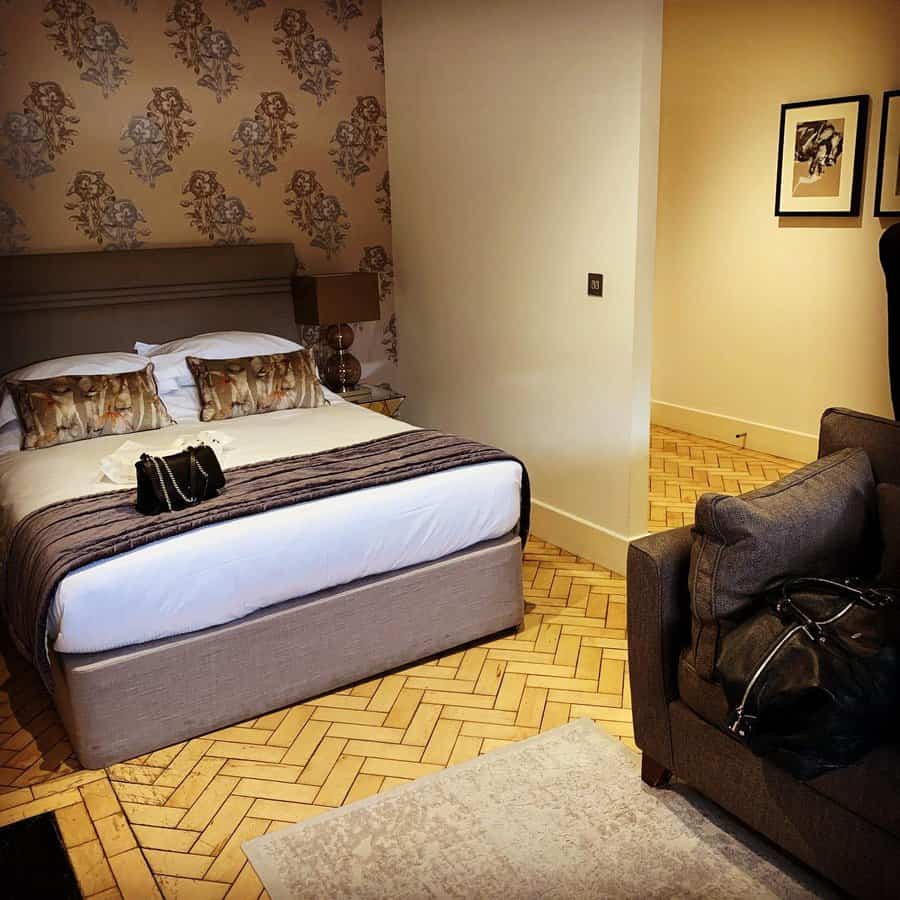 7. Resourceful Furniture Ideas for Compact Spaces
When working with a small bedroom, space-saving furniture solutions can make a world of difference. Instead of struggling with standard nightstands or dressers that may not fit, consider repurposing items. An antique trunk can serve as a stylish bedside table with the addition of a coordinating fabric cover, giving your room a chic and spacious feel while offering practical storage for books and bedtime necessities.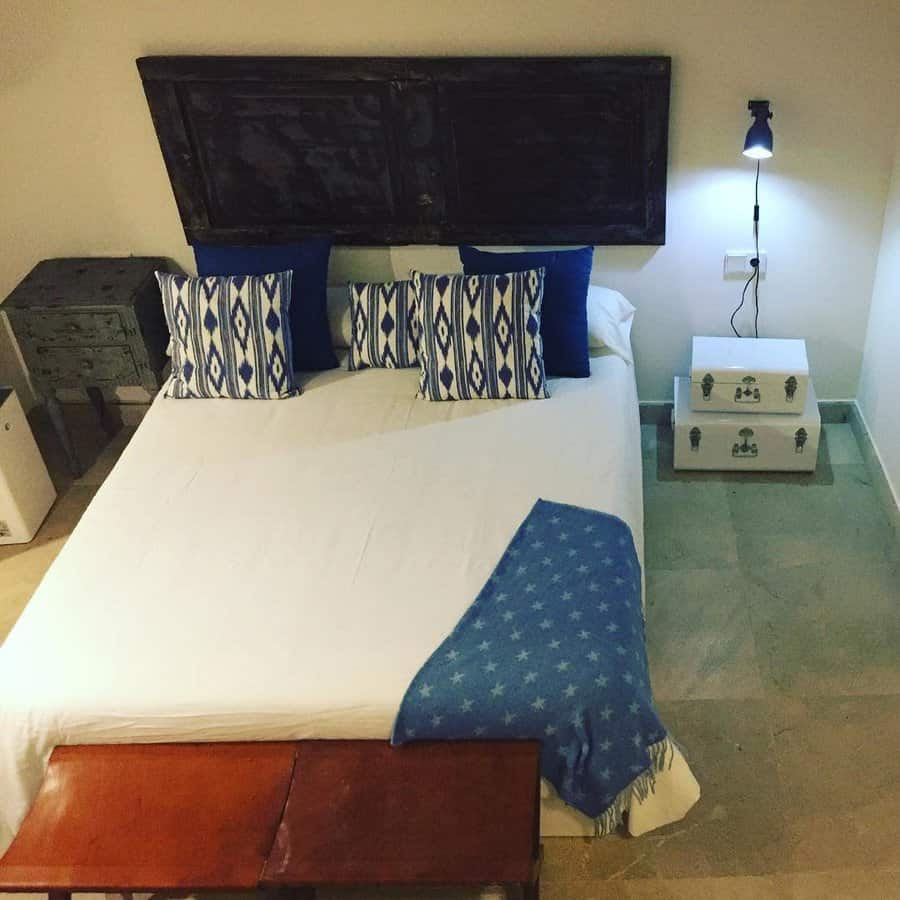 8. Optimize Storage with Wall-Mounted Shelves
Small bedrooms can present design challenges, but by embracing creative wall shelving and mounted cabinets, you can transform your space. Wall shelves not only provide extra storage but also help declutter the floor, creating the illusion of a larger room. Consider mounted cabinets for even greater storage capacity. These strategies will help you make the most of your small bedroom, turning it into a spacious and organized retreat you'll love returning to.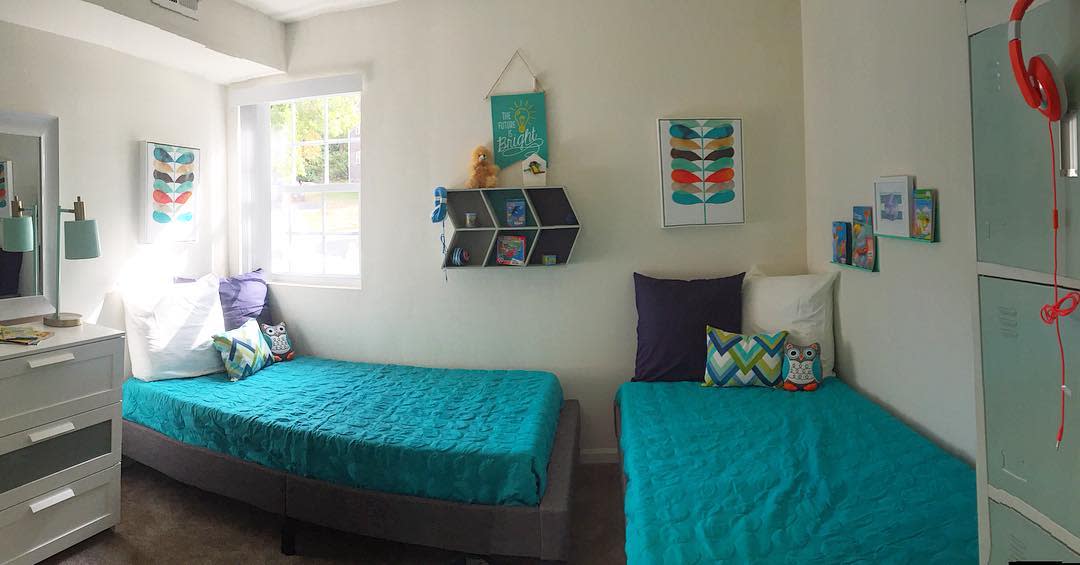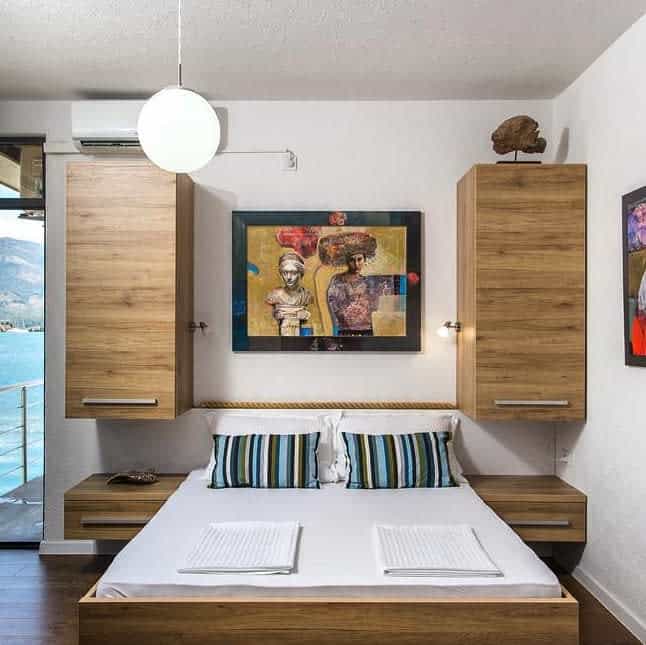 9. Transform Kids' Rooms with Themed Decor
Turn your child's small bedroom into an imaginative wonderland with cartoon-themed decor. Incorporate a bedspread featuring their beloved characters and add cheerful stickers to a desk for a touch of enchantment. Encouraging their creativity transforms the limited space into a magical realm filled with stuffed toys, promising endless adventures. Don't let the size of the room hold you back; creative cartoon-inspired designs are perfect for creating cherished memories for your child.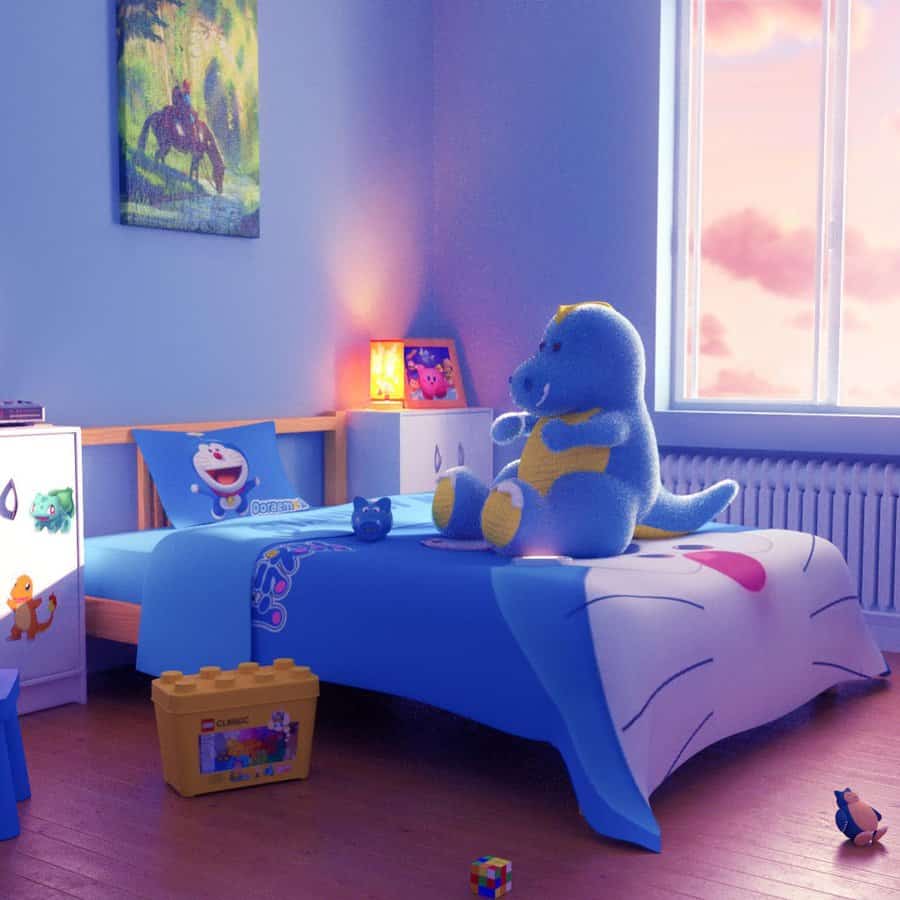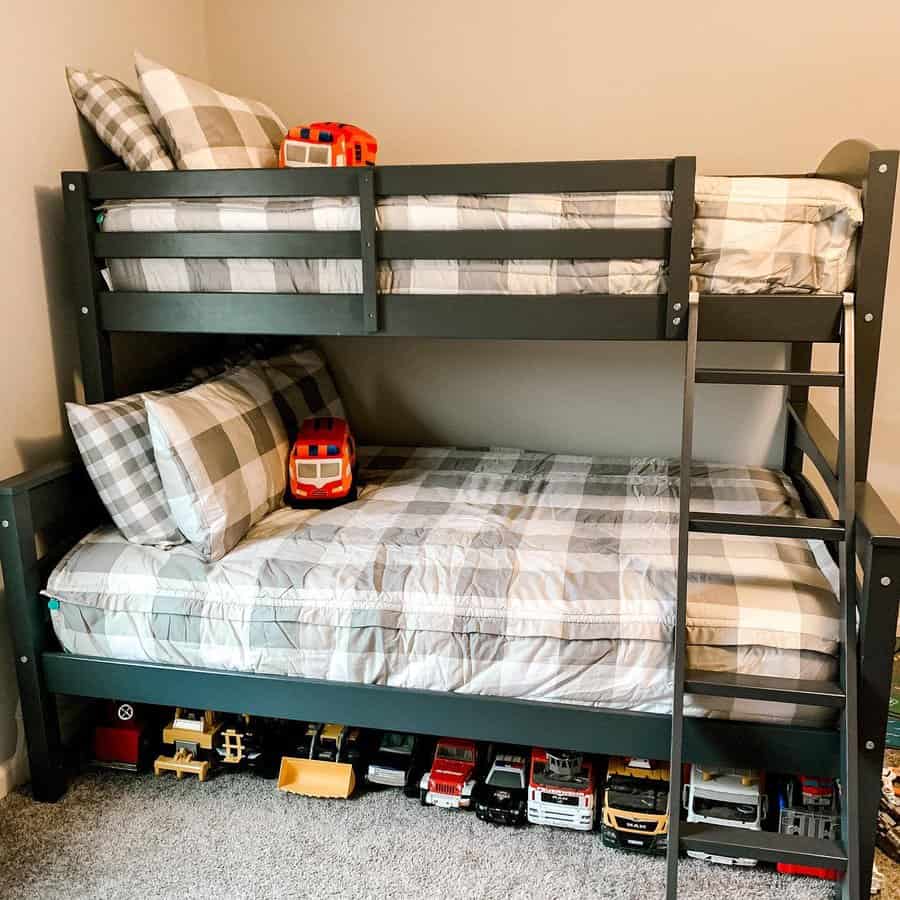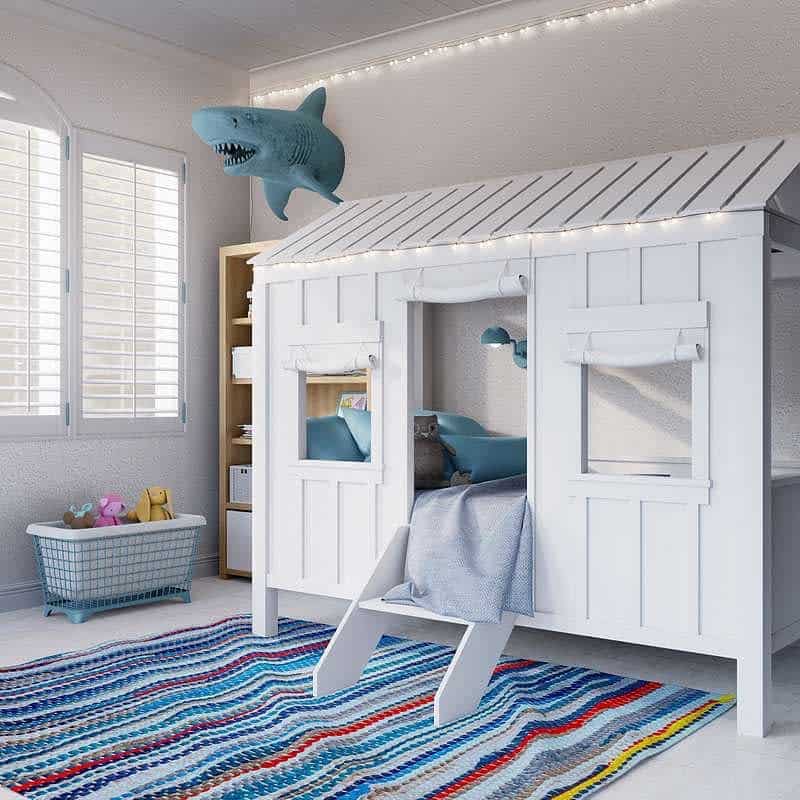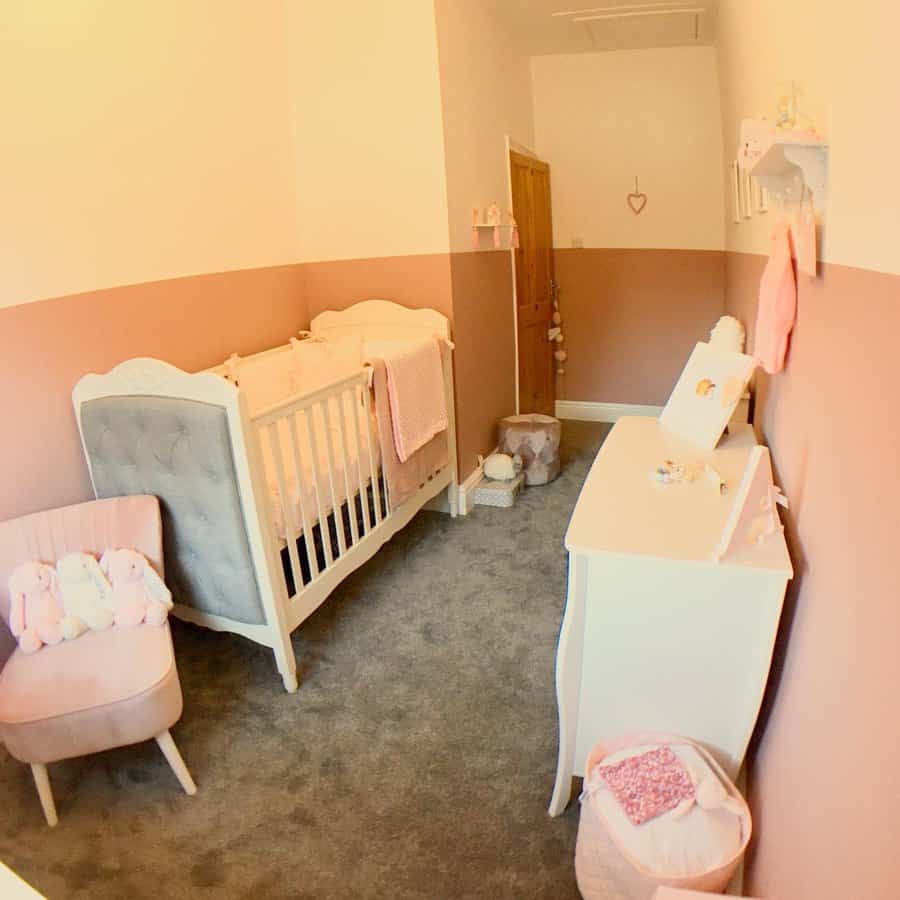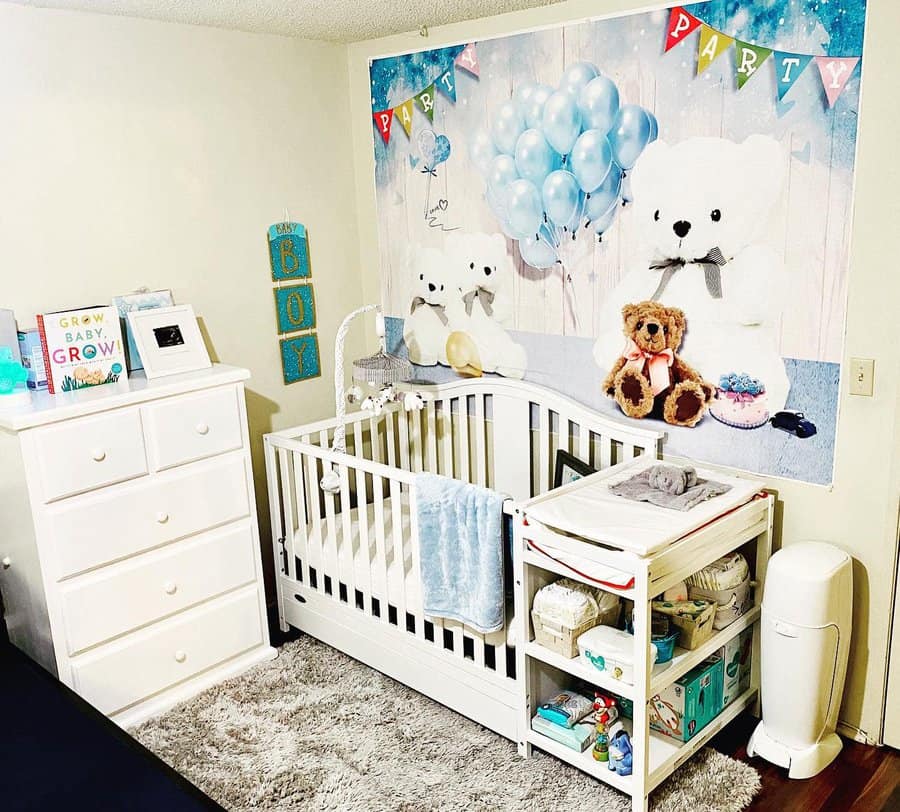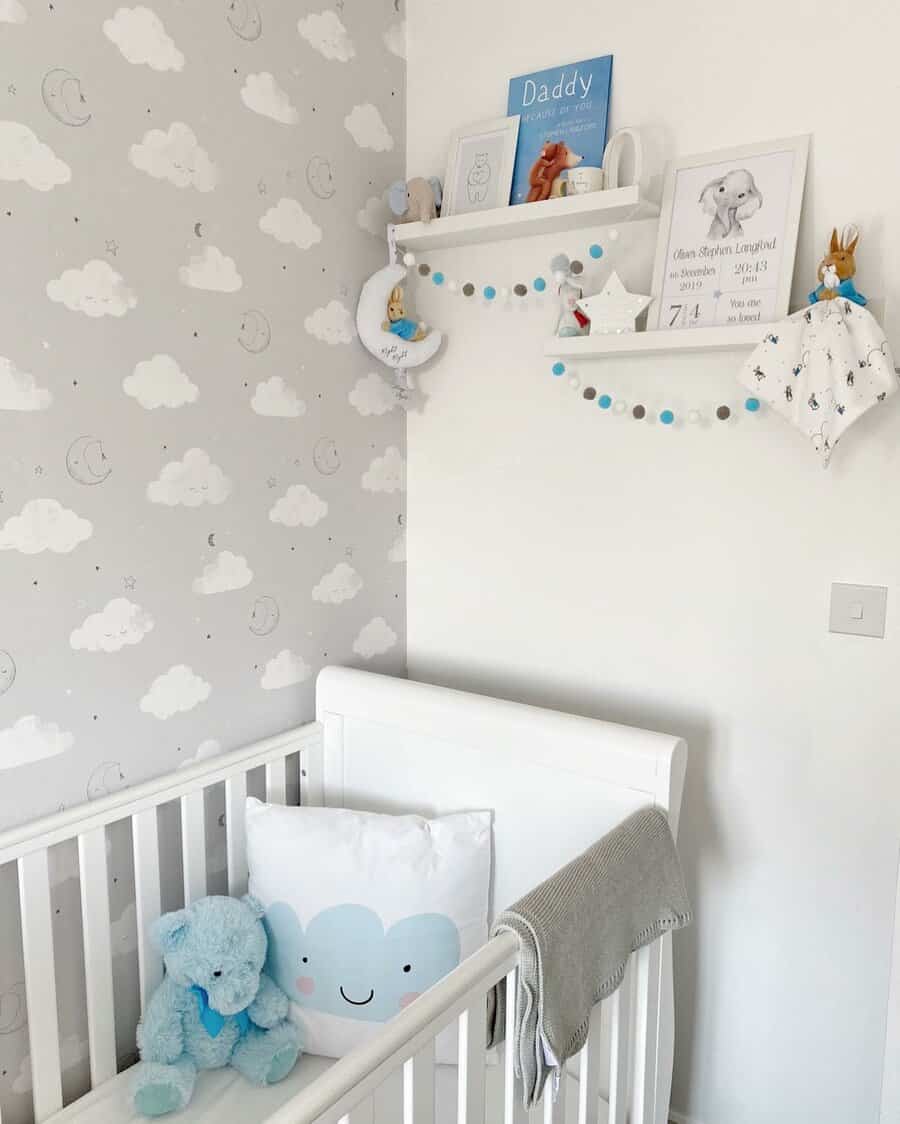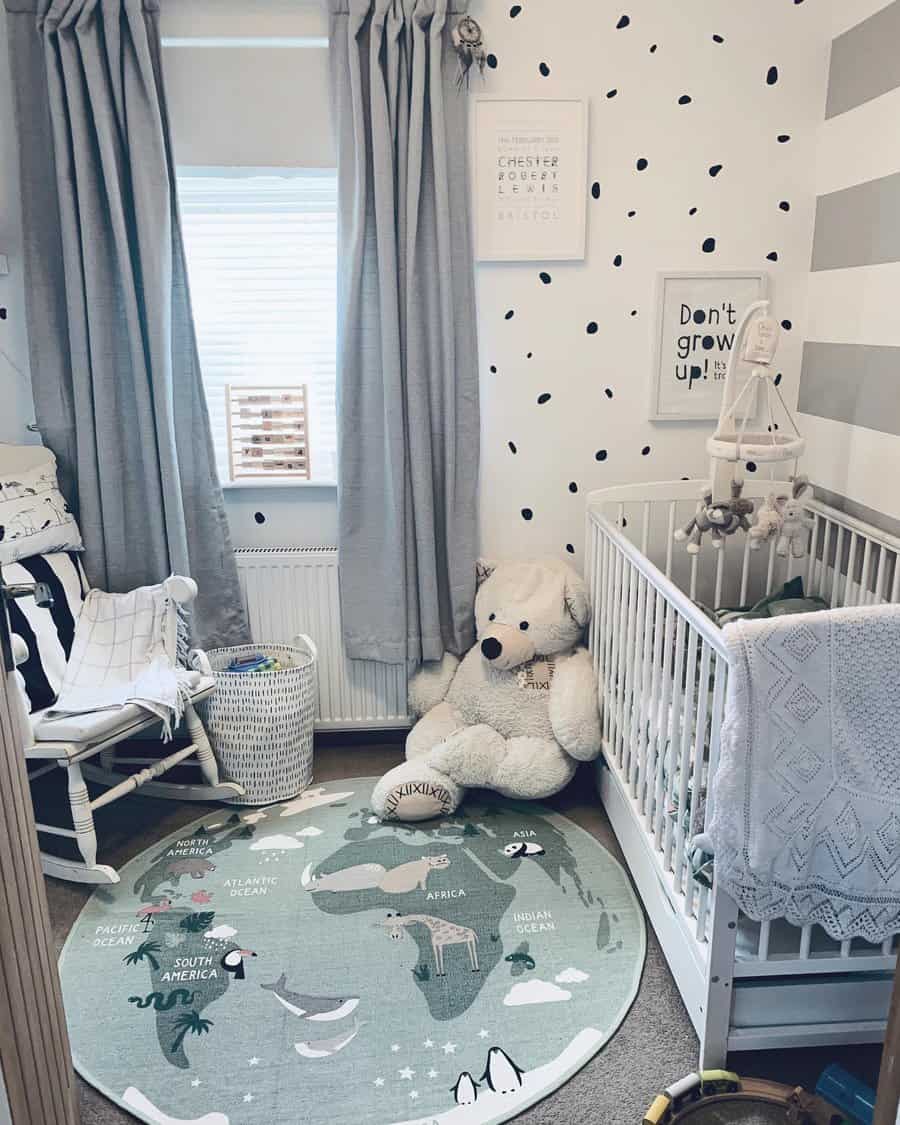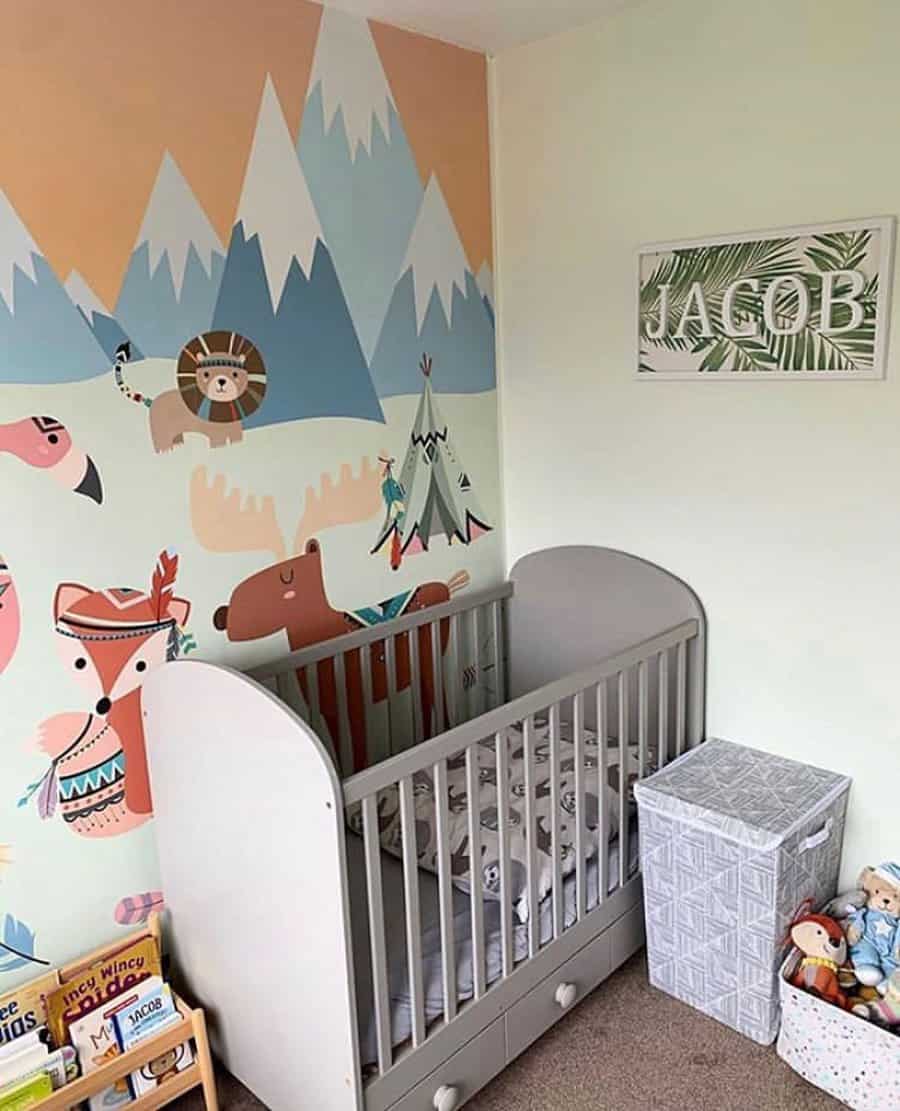 10. Craft Your Own Canopy Nursing Bed
Take your small kids' bedroom from ordinary to extraordinary by crafting your own canopy nursing bed. To achieve this dreamy aesthetic, select a lightweight and airy fabric, draping it gracefully over your bed using an existing rod or by creating a DIY bungalow-style canopy.
Enhance your sleeping haven with soft blankets and throws in calming colors. To infuse a touch of enchantment, adorn your canopy with delicate string lights, perfect for creating a cozy and inviting atmosphere.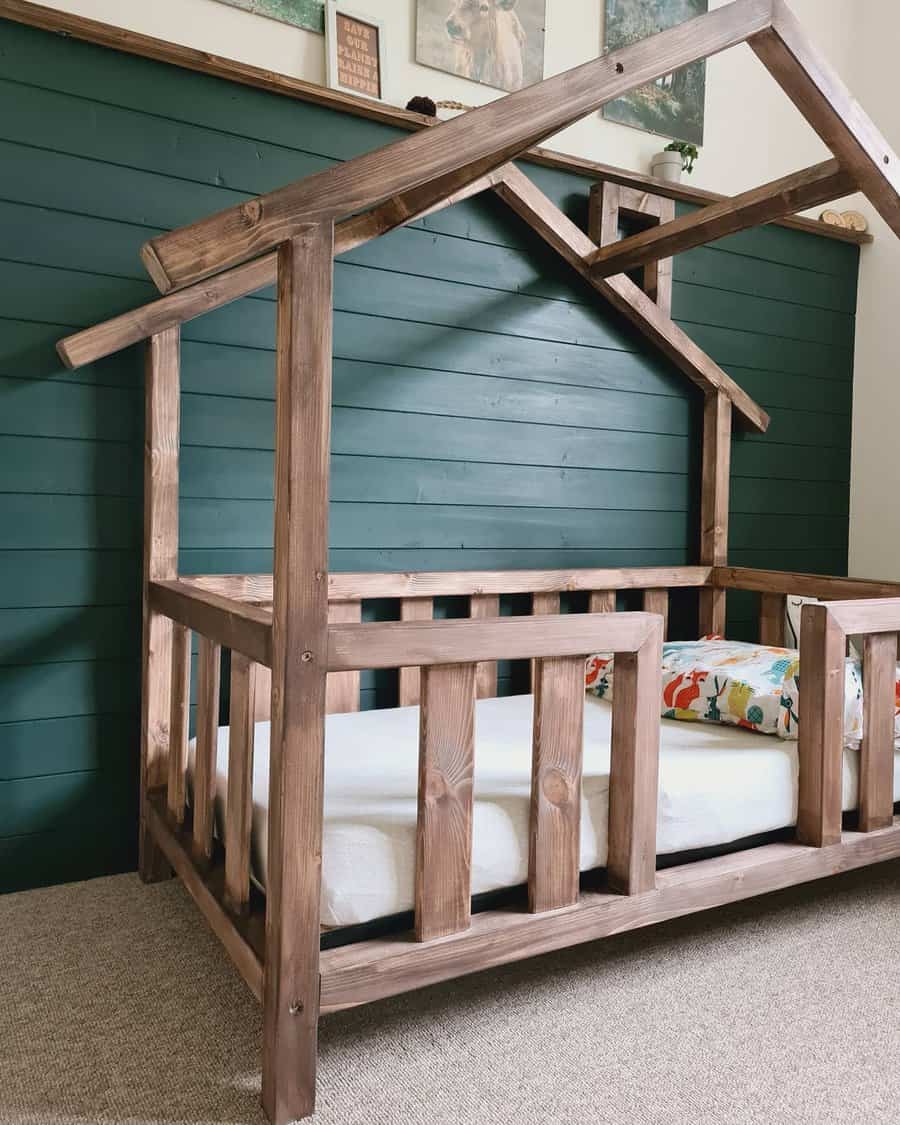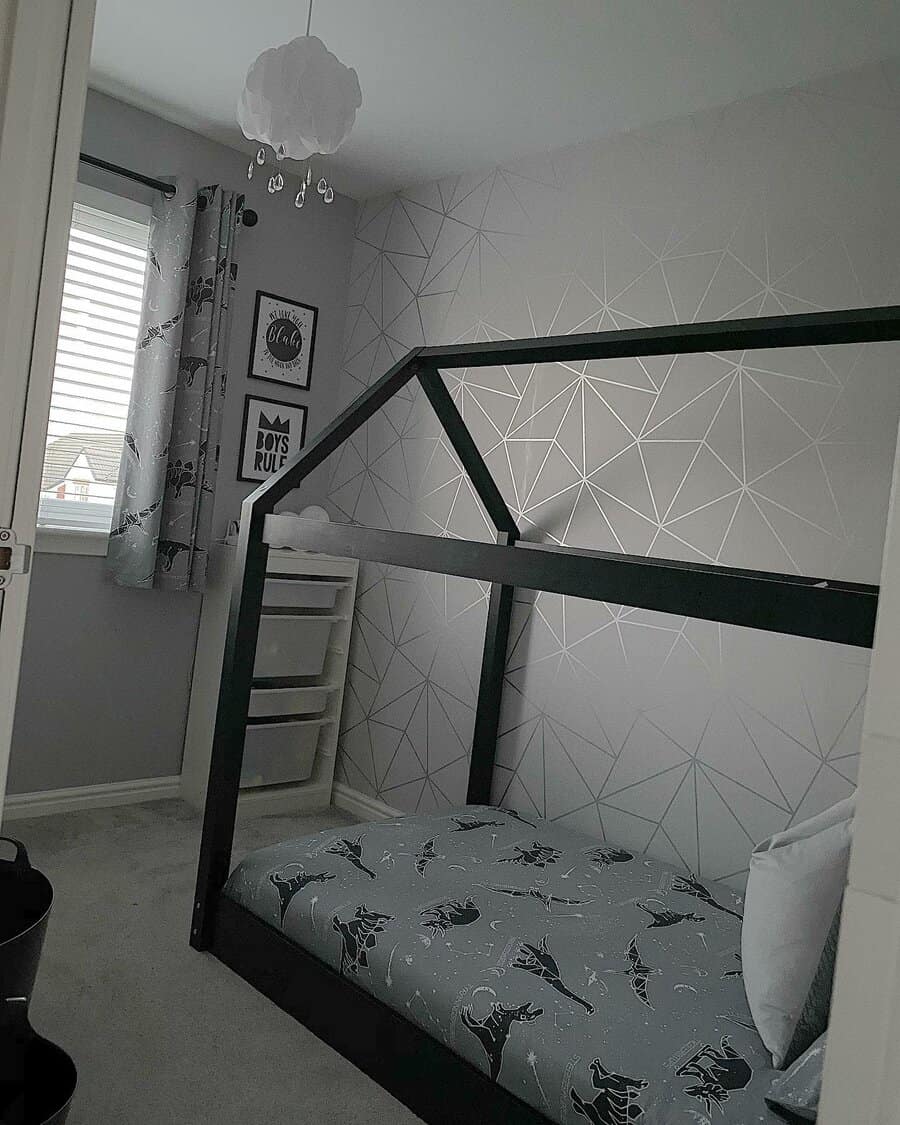 11. Streamline Design with Minimal Patterns
When designing a small bedroom, consider making plain bedding and minimal or no prints the focal point. Opt for plain, light colors that open up the space and create a fresh, energetic atmosphere. Keep furniture simple with a maximum of 3-4 pieces, and utilize wall-mounted shelves to save on floor space without overcrowding the room. Enhance the space with plain accessories that infuse personality without overwhelming the area, allowing room for creativity to flourish.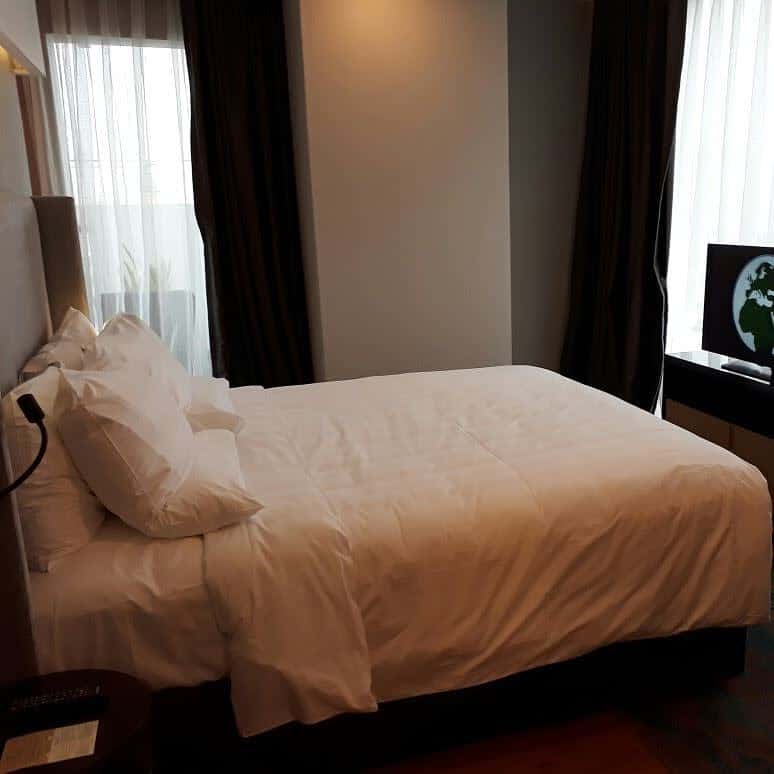 12. Small Space Bliss: White Bedroom Aesthetics
In a compact bedroom with white walls, you have the perfect canvas to craft a serene and airy sanctuary. To achieve this look, opt for furniture that adds character without overcrowding the room. Incorporate a simple rug or a selection of art prints to introduce texture and warmth against the white backdrop. Strategically placed mirrors can amplify the sense of space by reflecting more light. Ensuring ample lighting will transform your bedroom into a tranquil retreat, ideal for unwinding at the end of a long day.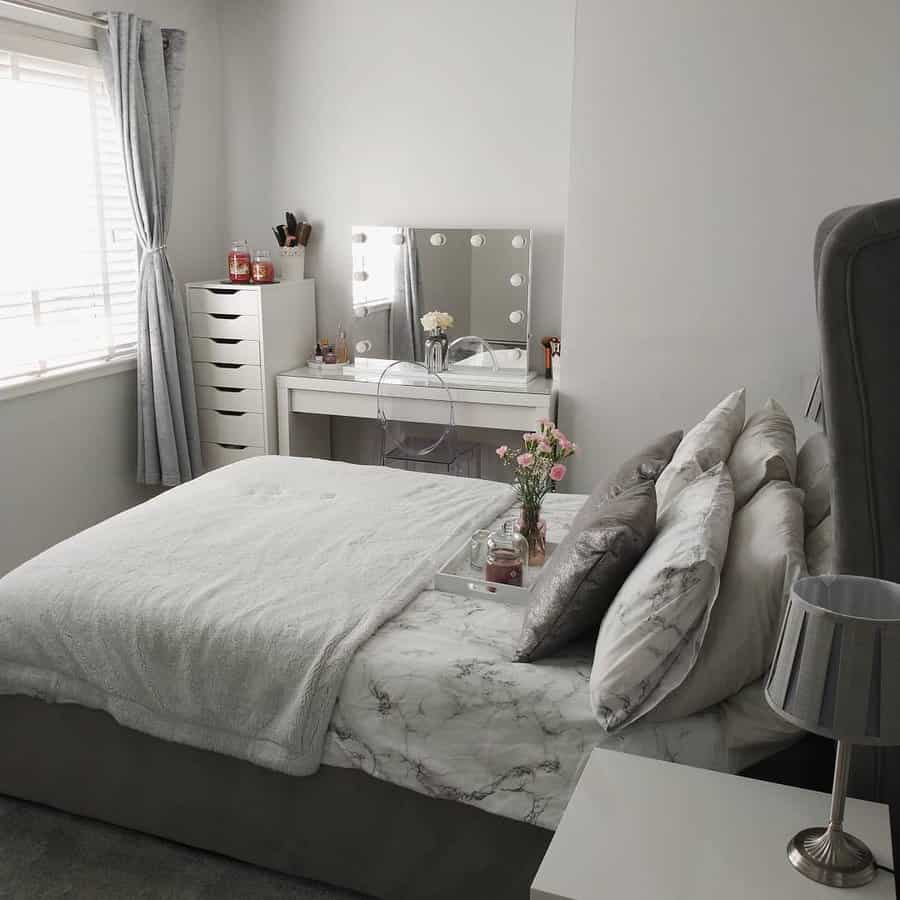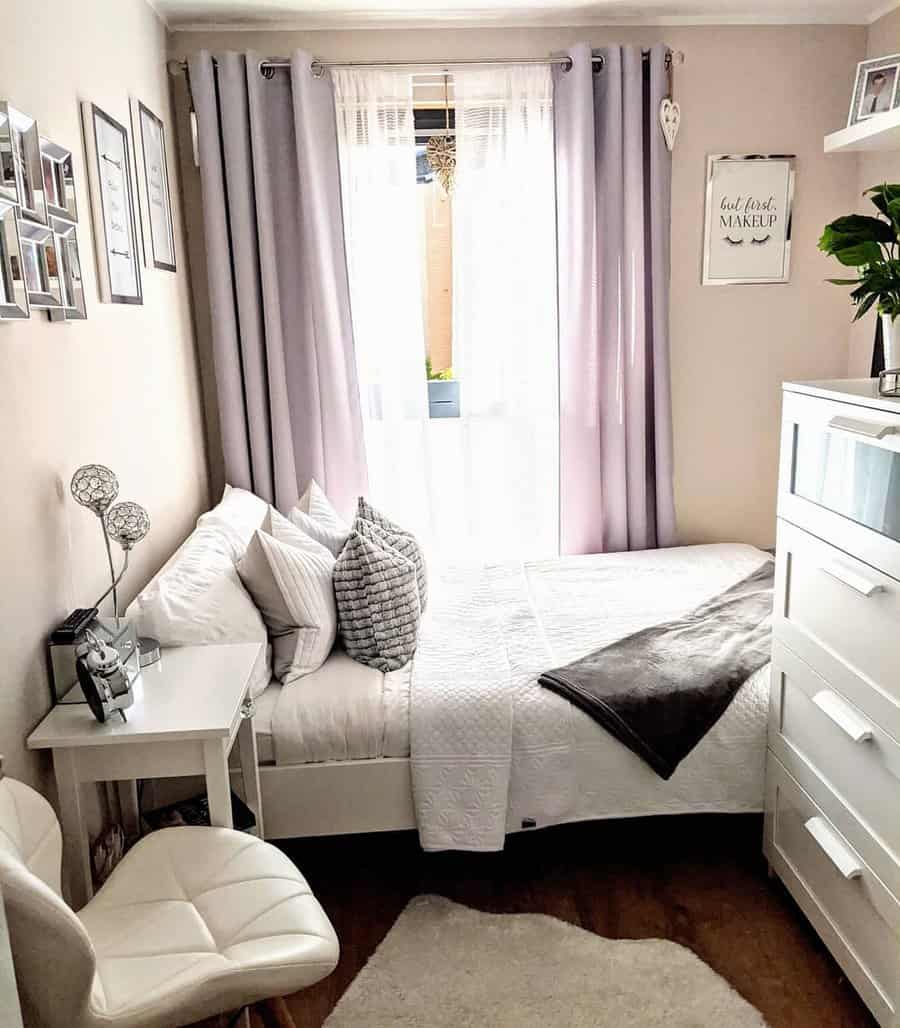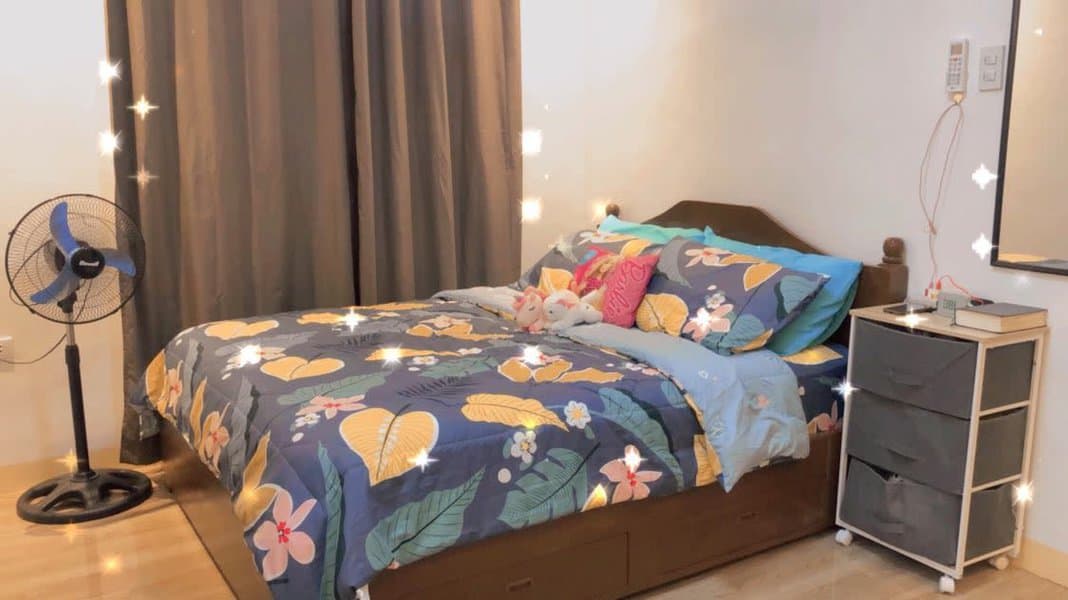 13. Invite Nature In with Airy Greenery
Small bedrooms can feel confined, but there are simple and creative methods to open them up and enhance their beauty. Consider incorporating trailing or hanging plants, which create a delightful cascade of foliage, making the room appear more spacious and vibrant.
Potted plants are also excellent for breathing life into any mundane space; place them on the windowsill to infuse a refreshing and balanced atmosphere into your bedroom. By incorporating both trailing or hanging plants and strategically placed potted ones, you'll swiftly transform your bedroom into an inviting and airy sanctuary.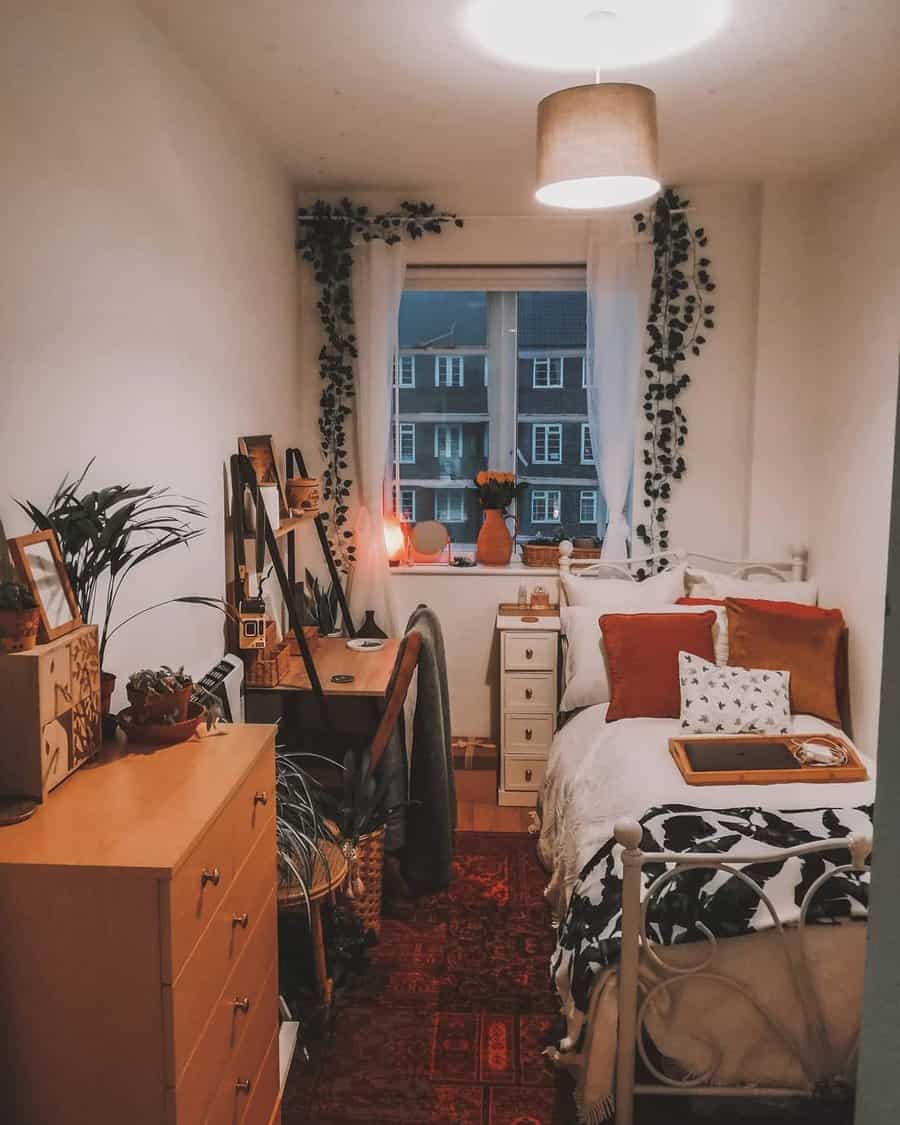 14. Create a Cozy Rustic Retreat
A rustic bed can serve as a charming centerpiece in your small bedroom, exuding warmth and character. Opt for a bed constructed from natural wood for an authentic rustic feel. To enhance the rustic ambiance, consider using a matte chalk wood shade instead of traditional paint, or select a bed made from raw polished wood. Whether you're enjoying a quiet evening with a book or hosting guests, this rustic bed seamlessly integrates into your small bedroom, providing a unifying element for your chosen decor.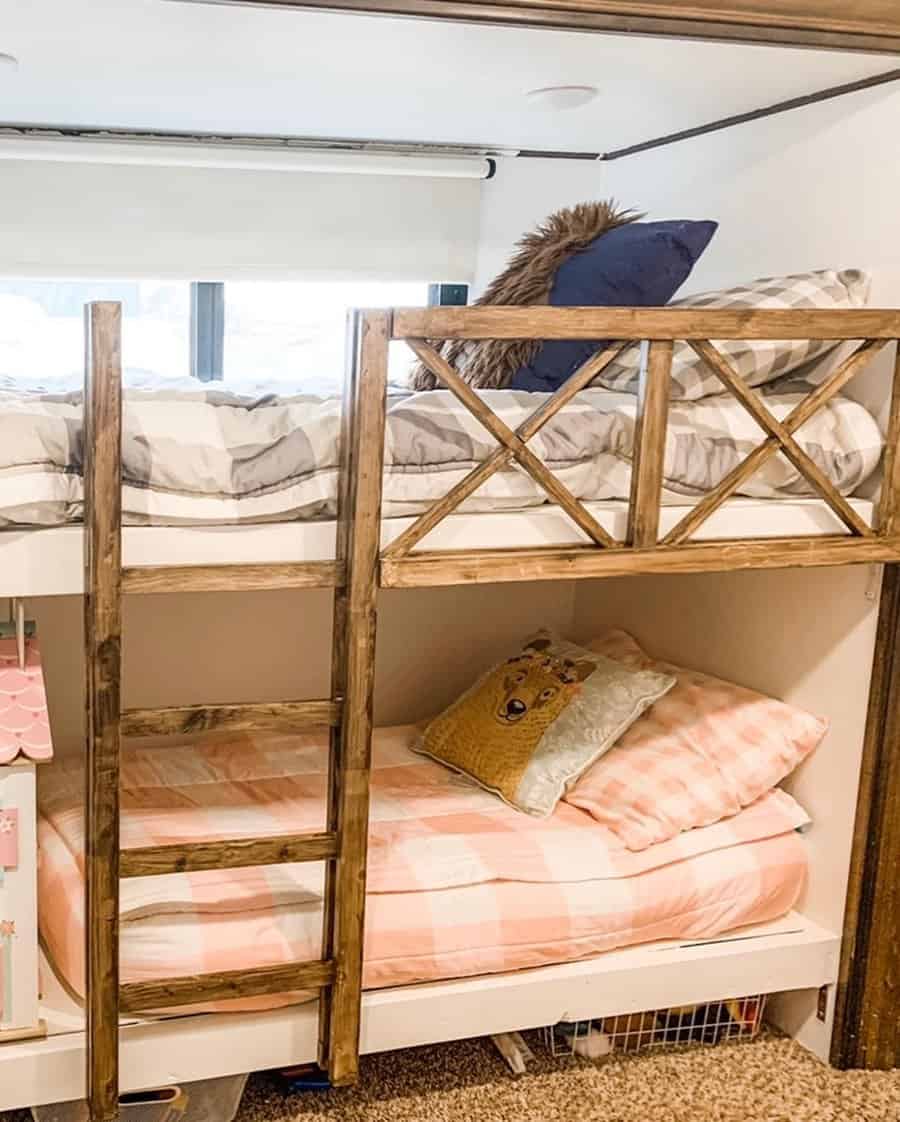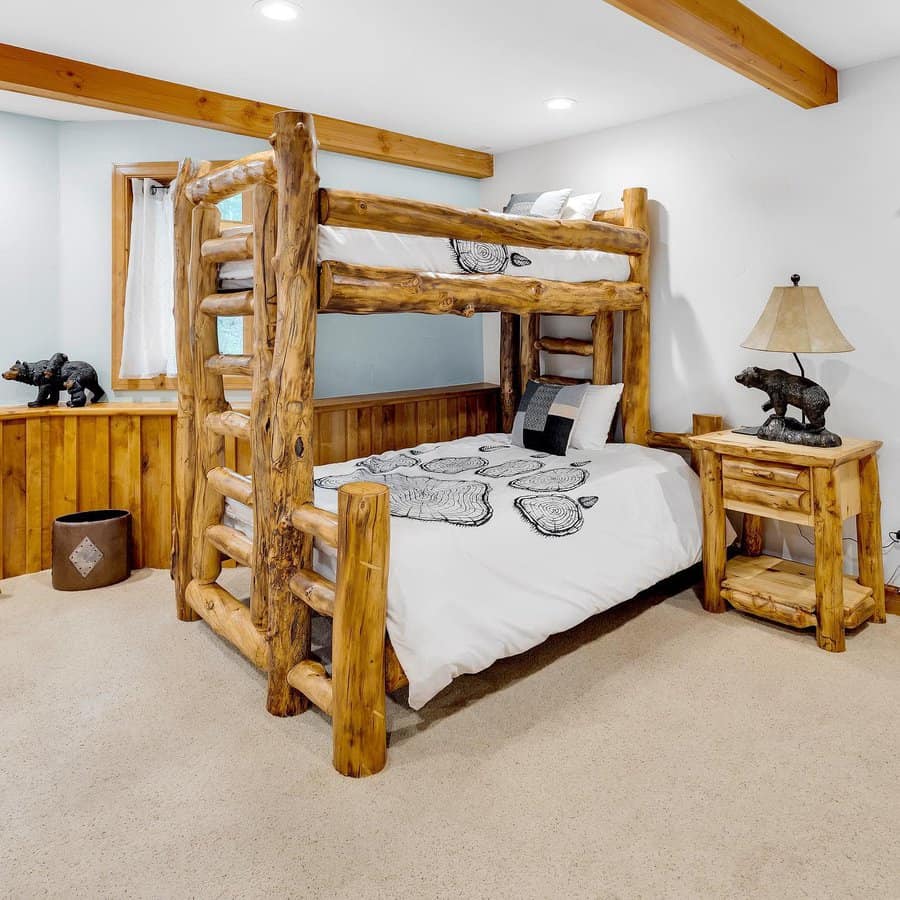 Small Room FAQs
How do I arrange my small bedroom?
Keep the layout simple. Place the bed centered on one wall to give you room to walk around the bed on both sides. Create illusions of space by choosing thinner framed furniture and furniture that's on legs. Skip an enclosed cabinet and mount floating shelves on the walls.
Is a 10 x 10 room small?
Yes, a 10 x 10 bedroom is considered on the small side. Try to choose furniture that fits the scale of the room. You can also utilize the vertical space to reduce the amount of floor space you're using. The average bedroom size is eleven by twelve feet.
Will a queen bed fit in a 10 x 10 room?
You can fit a queen bed in a 10 x 10 room. A standard queen bed is about seven feet long and five feet wide. This will give you enough clearance to move about the room while the queen bed is in the room. A king bed will feel cramped because it measures about six feet by six and a half feet.