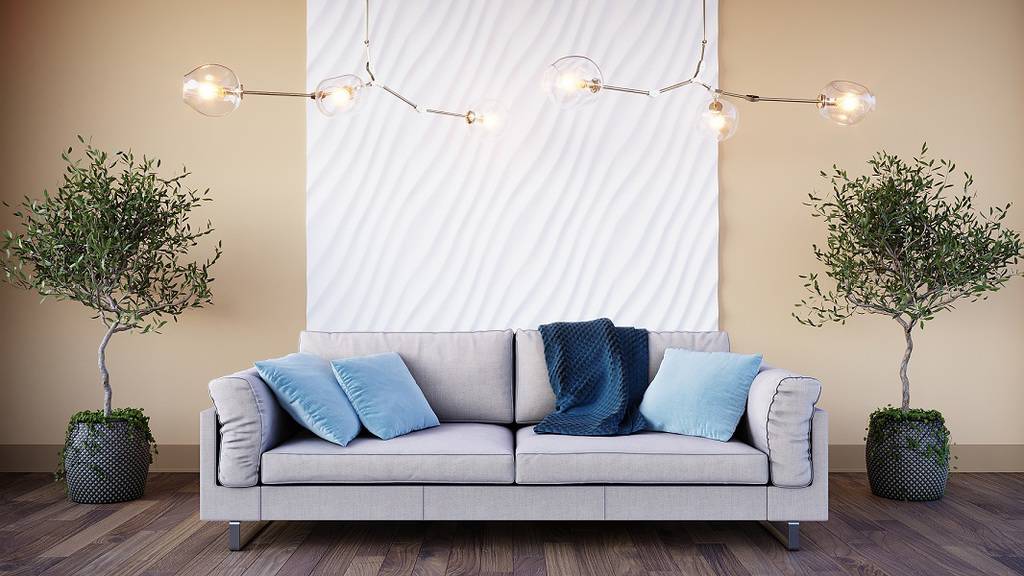 How to Decorate a Large Wall
Few things in home decor can be as intimidating as a large empty wall. In fact, figuring out how to decorate a large wall can stump even a professional interior designer!
But really, an empty wall is open decor space, a blank canvas upon which you can manifest your best wall decor ideas. If you're wondering how to decorate a large wall, the following ideas will make it easy to turn your biggest wall decor challenge into your favorite home feature.
Gallery Wall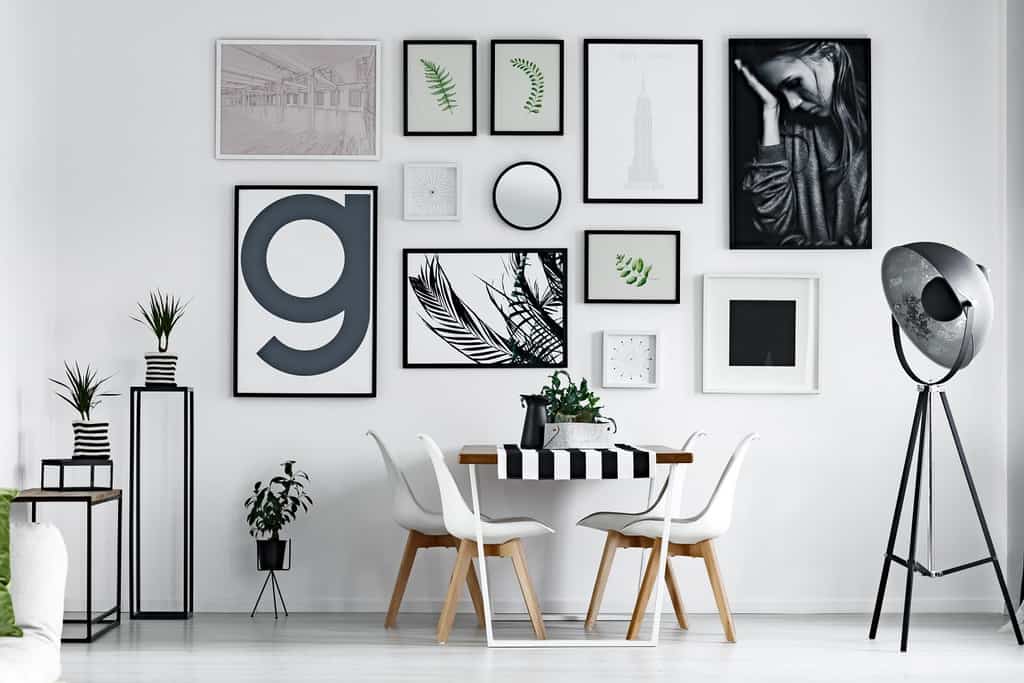 A gallery wall is a collection of artwork, photos, mirrors, and other decorative elements that coordinate to fill a blank wall space. A gallery wall might have one large mirror or painting in the center and several smaller satellite pieces. It could also be a collection of artwork in matching sizes and frames, neatly placed in a grid.
Gallery walls are equally wonderful in a large living room, dining room, or hallway. They're also a great wall decor idea for a big blank wall behind your headboard. Go with a monochromatic color scheme for a more formal approach.
For a casual, bohemian gallery wall, hang a collection of flat baskets in an organic shape, or display a collection of whimsical plates. Intersperse them with macrame wall hanging pieces.
Wallpaper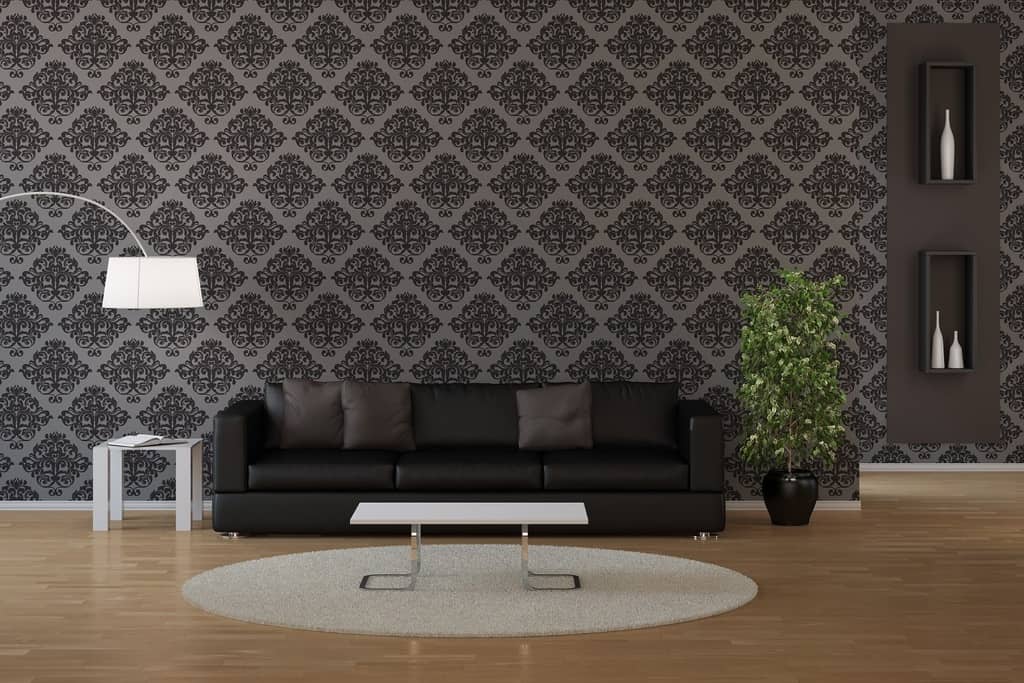 Wallpaper is back in style and comes in a dizzying array of cool prints and patterns. A boldly printed wallpaper can be a dramatic statement on a large wall, turning it into the room's focal point.
If a full large wall of wallpaper feels a bit too busy, put wainscoting on the bottom half of the wall and paint it the same color as the room's other walls. Or choose a subtle wallpaper, one with a faux brick finish or a simple organic texture. 
Renters—and homeowners who don't want to commit to one look long-term—should shop for peel-and-stick wallpaper. Easy to remove when you tire of it or move out, it makes decorating large walls easy and temporary.
Paint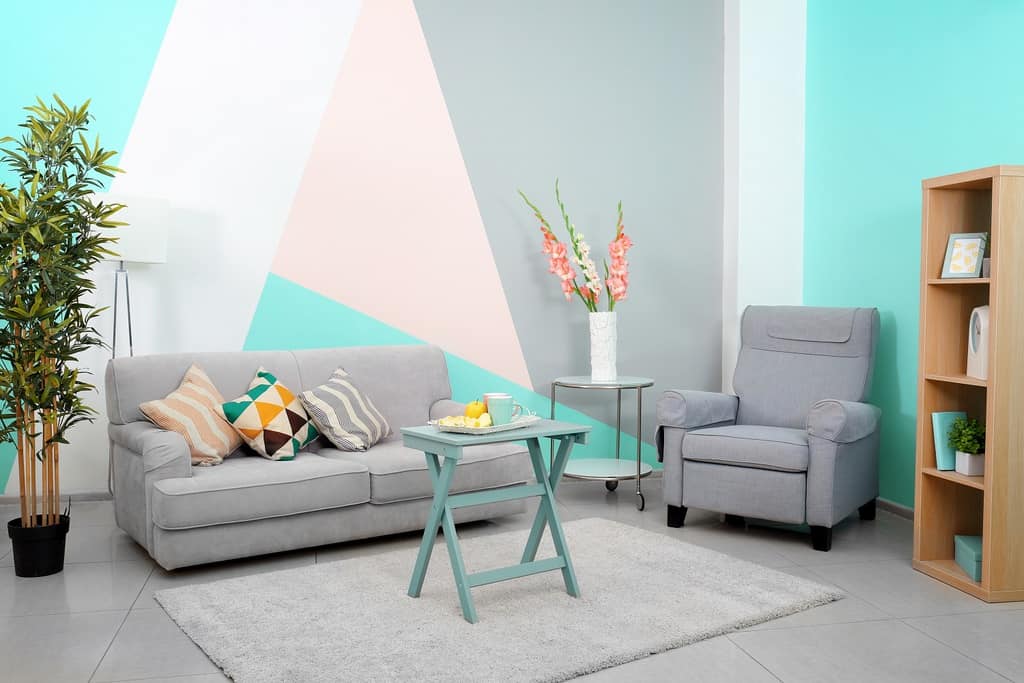 Paint is one of the most economical ways to create an accent wall in a living room, bedroom, or any large or small space. A common decor idea is to paint one wall a darker color than the rest of the room. This can be a great way to draw attention to the art and objects displayed on your wall.
You can also use paint to create a simple wall mural, perfect for creatively filling up an entire wall. If you aren't particularly artsy, you can purchase a peel and stick wall mural instead.
Read also: 50 Wall Paint Ideas
Architectural Pieces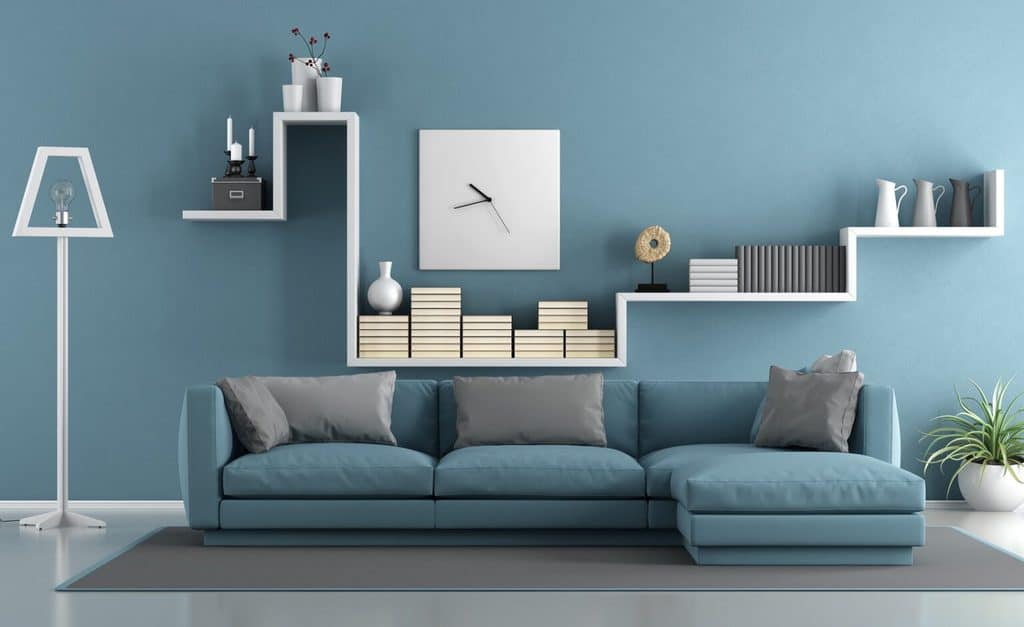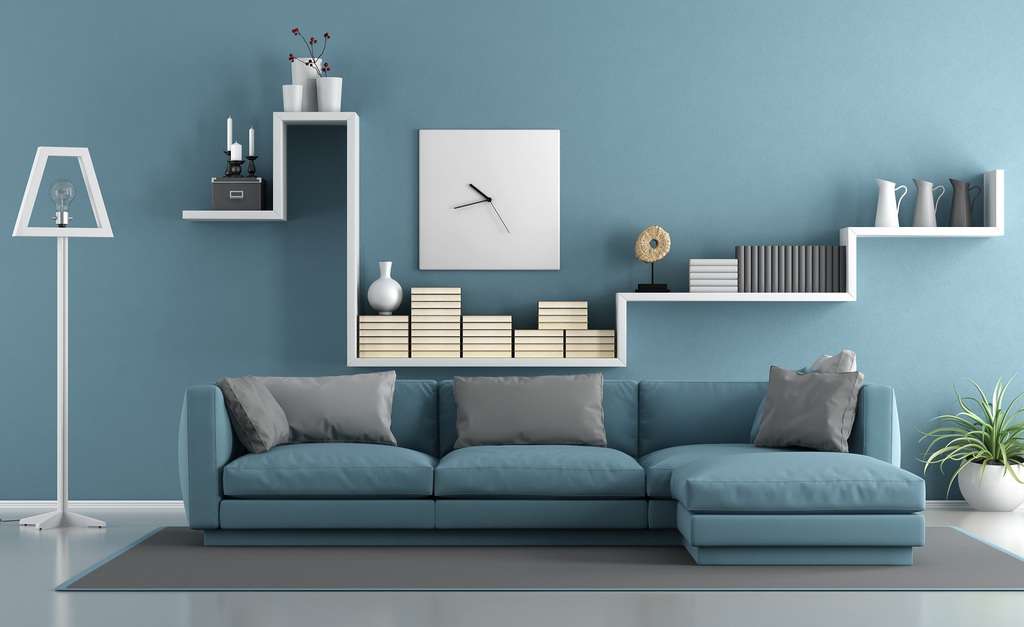 Upcycling is all the rage, and salvaging beautiful architectural pieces is one of the best ways to repurpose items that have seen better days. Look online to find builder supply surplus stores and vintage dealers who sell pieces saved from old house renovations.
Old house trim, window frames, doors, and mantels are all examples of architectural pieces that make excellent wall decor ideas. Either keep the unique patina of its natural finish, or refinish to coordinate with the rest of your large wall decor.
Furniture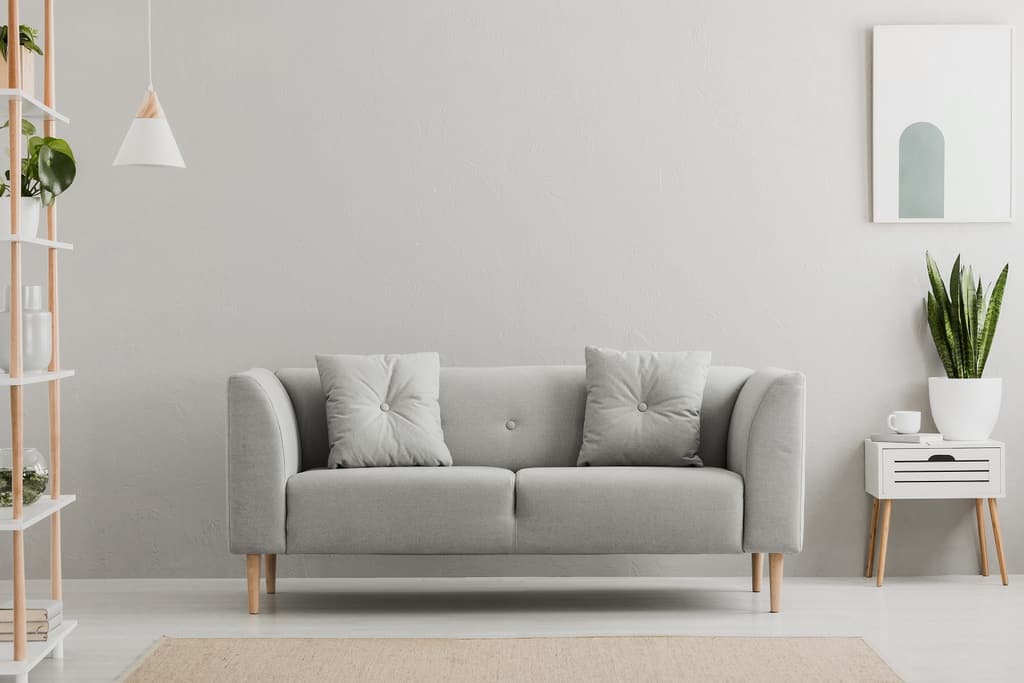 Furniture is another good way to fill a huge expanse of wall space. Buy an oversized living room console table and arrange your gallery wall above it. Top it with tall lamps and other pieces that suit the space.
Tall cabinets or shelving units can help balance the composition of your of large wall decor ideas. Having bigger pieces as part of your large wall decor also increases your living room storage and functionality.
Plants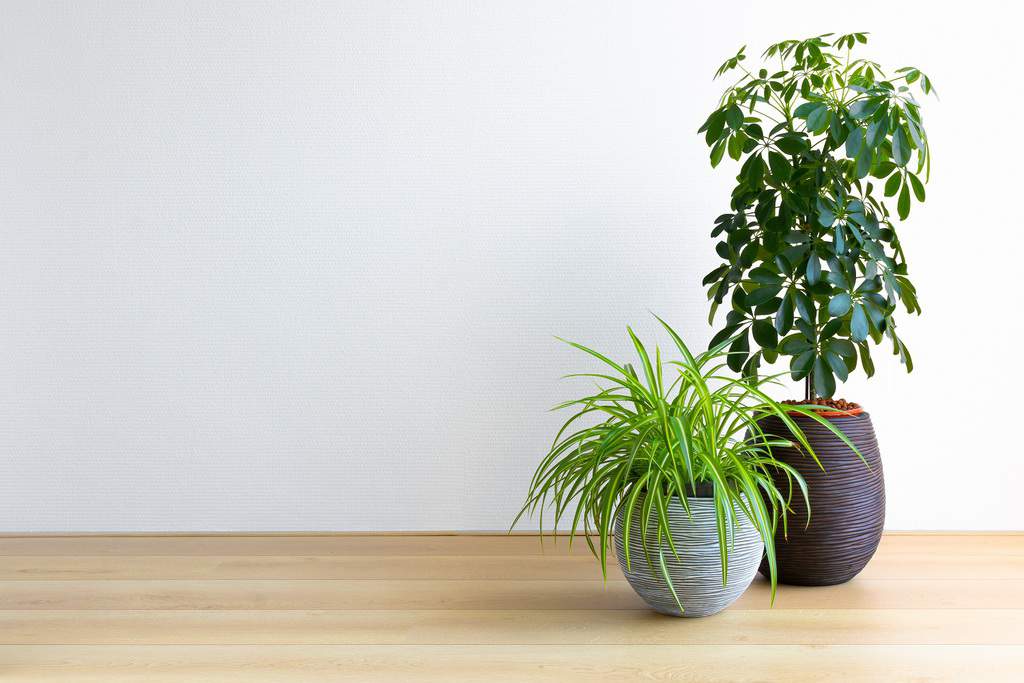 Green plants bring the outdoors in. A tall green tree is an excellent way of filling up part of a large living room wall. If you have a green thumb and plenty of natural light, choose a real tree. If not, today's faux plants are hard to differentiate from the real deal and are a suitable alternative to living plants.
Trailing plants are also good choices for large wall decor, placed on top of a cabinet or floating shelf. Hanging baskets and wall-mounted planters are also great large wall decor ideas, especially in boho decor. A large wall garden made of succulents is a colorful living large wall art display.
Trim and Molding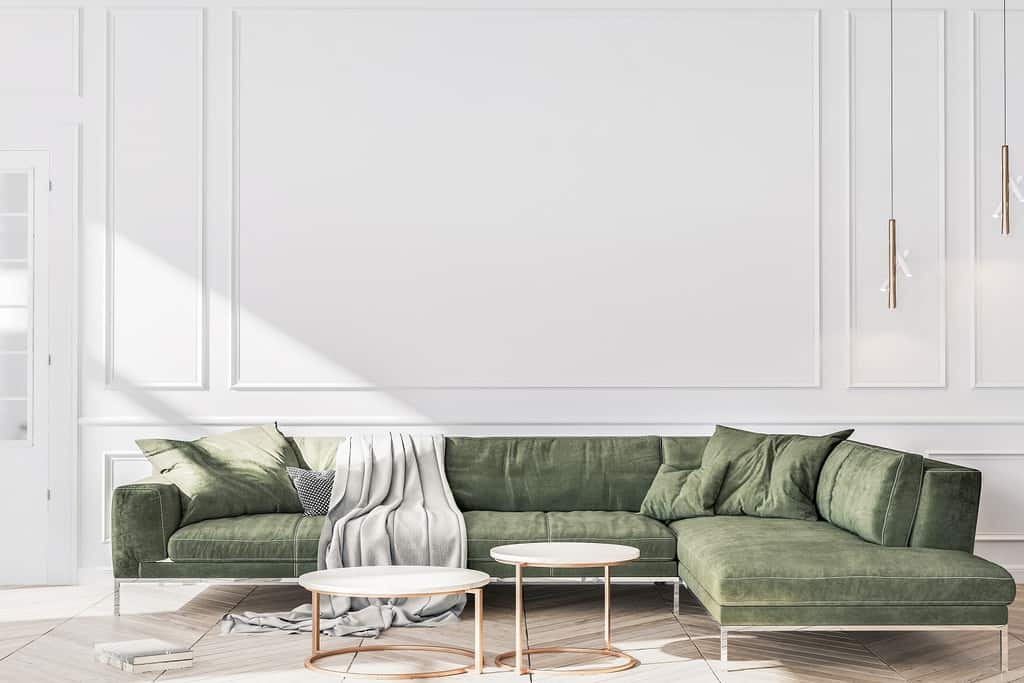 Decorative trim and molding turn the wall itself into a piece of art. Wainscoting, picture frame molding, wide crown molding and tall baseboards are all equally valid ways of adding detail to a blank space. For cottage or farmhouse style, look at shiplap or board and batten options.
This type of "wall sculpture" helps showcase the wall art on display and draws the eye to certain design elements. You can frame a large living room or kitchen opening with faux columns or hang a vintage mantel high above a door and use it as a shelf.
Mirrors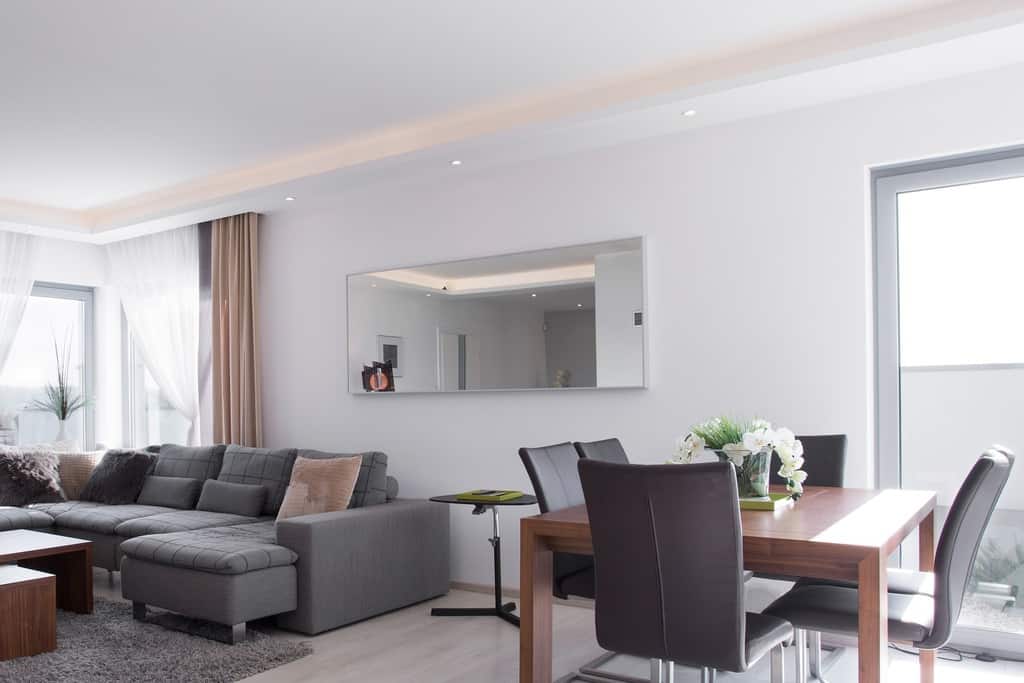 A big statement mirror is a fantastic centerpiece on a large blank wall. Hang a big round mirror in the middle of your other large wall decor, or lean an oversized framed mirror against the bedroom or living room wall.
Mirrors are one wall art idea where scale really matters, so go big—perhaps much bigger than you originally intended. Especially in a living room or small space, a big mirror not only fills up the wall, its reflection helps make the entire space look bigger.
Curtains and Textiles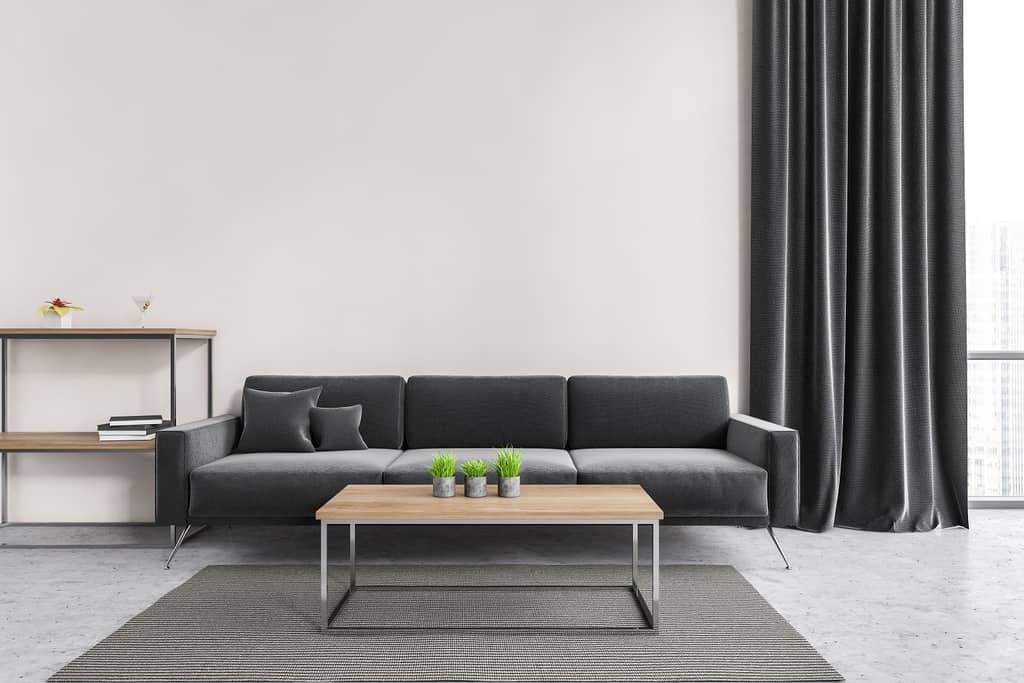 Wide curtains can help fill the space between your large wall art ideas. Hang a long curtain rod over the window and add curtains on either side of the window opening. Not only does this occupy blank wall space, it makes it look like your windows are much larger than they actually are.
Whether in the living room or bedroom, choose curtains wide enough to draw closed over the window for privacy and light control.
Shelves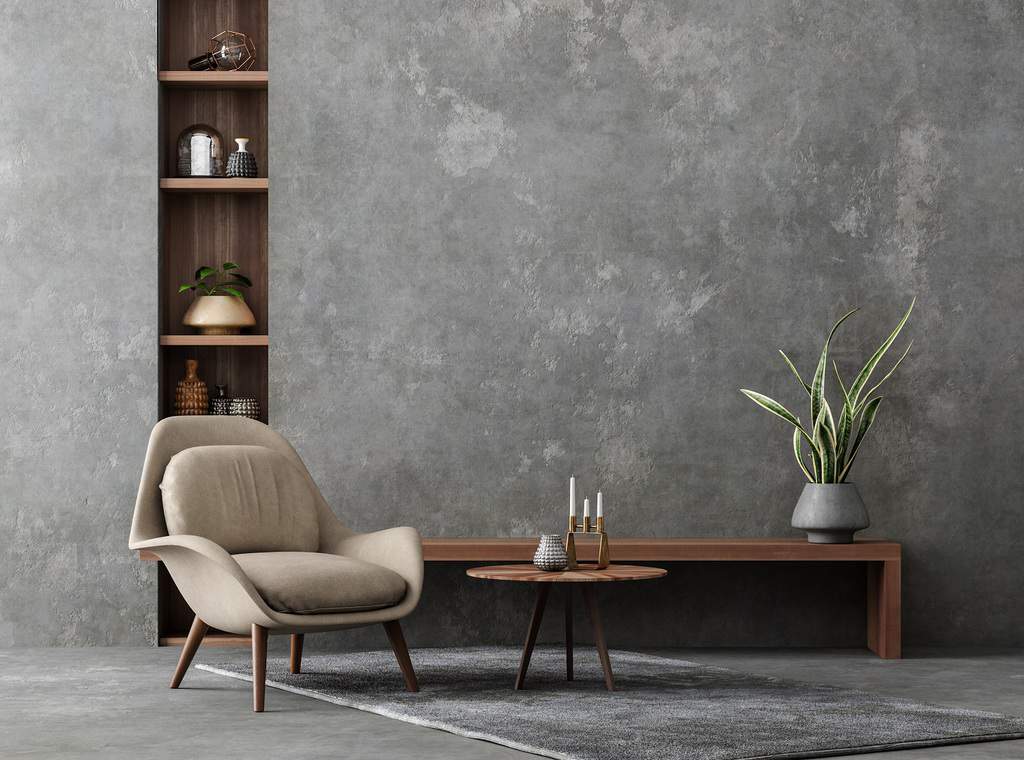 Built in shelves are an excellent way to fill up a long empty wall and add valuable storage and display space at the same time. Whether they frame a window or a fireplace, or simply surround a wall gallery, built-ins are a classic feature in many homes.
Floating shelves are a different type of shelf that looks great in a living room or kitchen. Their open, casual design provides a base for framed photos, potted plants, travel knick-knacks, and other items you want to display. 
Read also: 41 Wall Shelf Ideas
Additional Tips for Decorating Large Walls
After you settle on how to decorate a large wall in your home, keep the following concepts in mind:
Scale:

A large wall needs big enough pieces to fill the space, so choose a large piece of art, or a substantial collection of smaller pieces.

Decor:

Make sure your choices go with the room's overall decor. This is especially important with an open floor plan where your large wall space may extend through two or more designated living areas.

Layering:

Layering pieces gives your decor a three-dimensional effect. Place a large antique window frame on a mantel, then stack a smaller painting, an urn, a box, and perhaps some books in front of it.

Personality:

Incorporate your own special memories into your wall decor ideas. Include pictures from a vacation, or favorite vintage family photos. Ideally, your wall will tell your guests a little more about yourself and your personality.

Budget:

Ah, the dreaded "b" word! Oversized artwork can be pricey, but there are budget-friendly alternatives. Visit thrift stores to find architectural decor pieces and artwork that can be repainted to suit your decor. If you simply have to have that signature art piece in a large size, save up for it or try to find a retailer that offers interest-free payments.