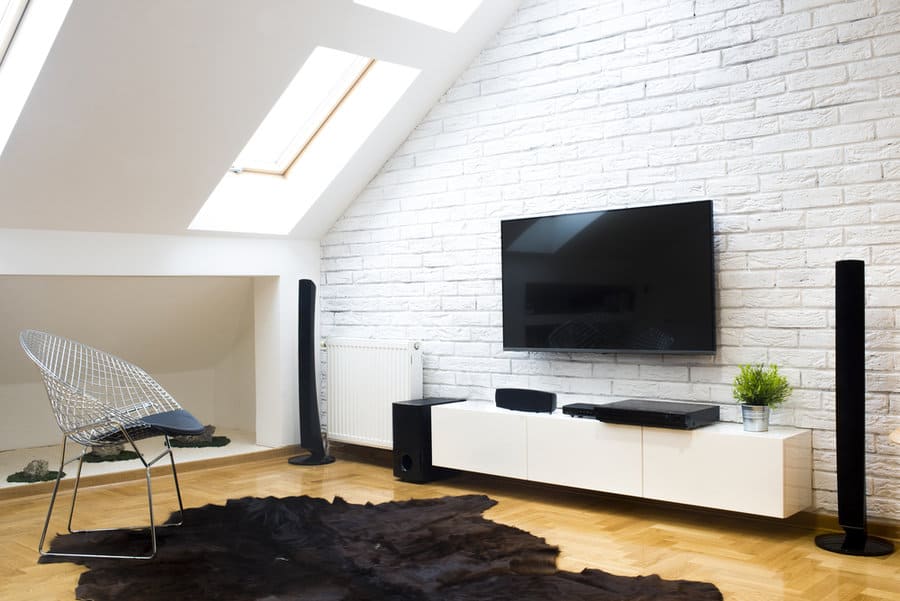 How to Infuse Minimalism into Your Home Design
Welcome to the world of minimalism in home design, where less truly is more. In this article, we will explore the principles and techniques of infusing minimalism into your living space.
From decluttering to selecting furniture with clean lines, get ready to create a harmonious environment that promotes calmness and mindfulness.
Let's embark on a journey of simplicity and discover how to transform your home into a minimalist sanctuary.
1. Decluttering: Streamline your space by removing unnecessary items
Decluttering is the essential first step to infusing minimalism into your home design. Begin by assessing each room and identifying items that serve no purpose or hold no sentimental value. Donate or discard these belongings to create a sense of spaciousness and order.
Start with smaller areas like countertops, shelves, and tabletops. Clear away excess knick-knacks, old magazines, or unused decorative items. Store items that are rarely used or out of season, reducing visual distractions.
In closets and drawers, take a systematic approach. Sort through clothes, accessories, and shoes, keeping only what you genuinely wear and love. Consider adopting a capsule wardrobe or rotating seasonal items to maintain simplicity.
In the kitchen, eliminate duplicate utensils, gadgets, and mismatched dishware. Keep only the essential tools and appliances that you frequently use. Create a designated space for each item, promoting efficiency and ease of access.
Apply the same principles to your living room, bedrooms, and home office. Simplify your furniture arrangement, removing any unnecessary pieces that clutter the space. Embrace open areas and create functional zones that cater to your specific needs.
2. Simplify Color Palette: Opt for neutral tones and limited color schemes
When infusing minimalism into your home design, simplifying the color palette plays a pivotal role in creating a cohesive and serene atmosphere. Opting for neutral tones and limited color schemes brings a sense of calmness and visual harmony to your space.
Choose neutral colors such as whites, grays, beiges, or soft pastels as the foundation of your design. These shades provide a versatile backdrop that allows other elements to shine while exuding an understated elegance.
Consider using variations of a single color or complementary hues to create depth and interest within the space. Limiting the color palette to a few key shades ensures a visually uncluttered and cohesive aesthetic.
To add pops of color, select one or two accent shades to incorporate sparingly through artwork, pillows, or small decor items. These accents should be carefully chosen to complement the neutral tones and provide a focal point without overwhelming the overall simplicity.
Maintain consistency in color throughout different areas of your home, creating a seamless flow and a sense of unity. This approach promotes a soothing and uncluttered visual experience.
3. Clear Surfaces: Keep countertops and tables free from excessive objects
Clearing surfaces is a key aspect of infusing minimalism into your home design. By keeping countertops and tables free from excessive objects, you can create a clean and uncluttered visual appeal.
Start by assessing each surface in your home, from kitchen countertops to coffee tables and desks. Remove items that are not essential or do not serve a specific purpose in that space.
In the kitchen, store small appliances, cutting boards, and cooking utensils in cabinets or drawers when not in use. Keep only the essentials, such as a coffee maker or toaster, visible on the counter.
In living areas, minimize decorative items and keep only a few carefully chosen pieces that enhance the space. Avoid overcrowding coffee tables with books, remote controls, or excessive decor. Instead, opt for a minimalist centerpiece or a single decorative element that adds character.
Maintain a clutter-free workspace by clearing off unnecessary items from your desk. Keep only essential supplies within reach, and organize them in designated storage containers or drawers. A clean workspace promotes focus and productivity.
Adopt a "one-in, one-out" policy for surfaces to prevent clutter from accumulating. Whenever you introduce a new item, remove or reposition something else to maintain balance.
4. Functional Furniture: Choose pieces that serve a purpose and have clean lines
Functional furniture is a fundamental aspect of incorporating minimalism into your home design. Opting for pieces that serve a purpose while boasting clean lines helps create a streamlined and uncluttered aesthetic.
Consider furniture that offers practical storage solutions, such as ottomans with hidden compartments or beds with built-in drawers. These multifunctional pieces help eliminate the need for additional storage furniture, reducing visual clutter.
Choose furniture with clean and simple lines, avoiding ornate details or excessive embellishments. Minimalist design focuses on simplicity and functionality, so opt for sleek and unadorned forms.
Invest in versatile furniture that can adapt to different needs or spaces. Modular or convertible furniture allows you to optimize your living area while maintaining a minimalistic vibe.
When selecting seating options, choose pieces that offer comfort without excessive bulkiness. Opt for streamlined sofas or chairs with minimalistic silhouettes, allowing for an open and airy feel.
Consider furniture with built-in functionality, such as desks with integrated cable management or dining tables that can extend to accommodate guests. These features enhance practicality while maintaining a clean and cohesive look.
Ensure that each piece of furniture serves a purpose and contributes to the overall functionality of the space. Avoid accumulating unnecessary furniture that clutters the room and hinders movement.
5. Effective Storage Solutions: Utilize smart storage options to minimize visual clutter
When incorporating minimalism into your home design, effective storage solutions are essential to minimize visual clutter and maintain an organized space.
Consider utilizing vertical storage options, such as tall shelving units or wall-mounted cabinets, to maximize floor space and keep belongings neatly stored. These solutions prevent items from accumulating on surfaces and create a sense of openness.
Opt for furniture pieces with built-in storage compartments, like ottomans or coffee tables with hidden storage. These multi-functional pieces help keep everyday items within reach while concealing them from view.
Utilize storage baskets or bins to organize and contain smaller items, reducing visual clutter. Labeling them can further enhance organization and accessibility.
Closets can be optimized with space-saving solutions like hanging organizers, shoe racks, and stackable storage containers. Group items by category and keep only what you truly need, donating or discarding the rest.
In the kitchen, install pull-out pantry systems or use drawer dividers to maximize storage capacity and keep items easily accessible. Clear containers can help create uniformity and make it easier to see the contents.
Take advantage of underutilized areas such as under the bed or staircases by incorporating storage solutions like sliding drawers or built-in cabinets.
6. Embrace Open Space: Allow room to breathe by avoiding overcrowding
Embracing open space is a key principle of minimalist home design. By avoiding overcrowding and allowing room to breathe, you can create an atmosphere of spaciousness and serenity.
Arrange furniture in a way that creates a sense of openness. Avoid blocking pathways or cramming furniture against walls. Instead, leave ample space between pieces to promote easy movement and an airy feel.
Consider using fewer, well-chosen furniture items rather than filling every corner of a room. Opt for functional pieces that serve multiple purposes, such as a sofa bed or a dining table that can extend when needed. This approach prevents the space from feeling overwhelmed.
Maximize floor space by keeping the center of rooms clear. Avoid placing furniture directly in the middle, allowing for a sense of flow and openness.
Choose lightweight and visually unobtrusive furniture that doesn't dominate the room. Select pieces with slender legs or transparent materials to create an illusion of openness.
Limit the number of decorative accessories and keep surfaces uncluttered. Embrace minimalism in artwork and wall decor, opting for a few carefully selected pieces that create visual interest without overwhelming the space.
Avoid overcrowding shelves and bookcases. Leave empty spaces to create breathing room and to showcase a few well-curated items.
7. Mindful Decor: Select minimalistic accents that enhance the overall aesthetic
Mindful decor is a crucial aspect of infusing minimalism into your home design. By selecting minimalistic accents, you can enhance the overall aesthetic of your space while maintaining a sense of simplicity and harmony.
Choose decor items that have clean lines and a minimalist aesthetic. Opt for simplicity in design, avoiding excessive ornamentation or intricate details.
Embrace the concept of "less is more" when it comes to decor. Select a few well-curated pieces that have a significant visual impact rather than filling every available surface with decorations. This approach allows each item to stand out and create a focal point.
Incorporate natural elements like potted plants or small succulents to bring a sense of tranquility and freshness to your space. Minimalistic planters or simple vases can complement the overall aesthetic without overwhelming it.
Consider incorporating functional decor, such as wall-mounted hooks or stylish storage baskets, that serve both a practical purpose and add a touch of minimalistic elegance.
Choose artwork that aligns with the minimalist style, featuring simple and abstract designs or monochromatic pieces. Large, statement art can make a bold impact, while a small gallery wall can add visual interest without overpowering the space.
Pay attention to the color palette of your decor items, ensuring they harmonize with the overall design scheme. Neutral tones or limited color schemes often work well in minimalist spaces, creating a cohesive and serene ambiance.
Keep surfaces uncluttered by displaying only a few select decor items that have personal meaning or contribute to the overall aesthetic. Avoid excessive knick-knacks or decorative objects that can clutter the space.
8. Quality over Quantity: Invest in well-made, timeless items rather than accumulating many
When it comes to incorporating minimalism into your home design, prioritizing quality over quantity is key. Instead of accumulating numerous items, focus on investing in well-made, timeless pieces that will stand the test of time.
Choose furniture and decor items that are crafted with high-quality materials and demonstrate excellent craftsmanship. Opt for durable materials like solid wood, genuine leather, or sturdy metals that can withstand the test of time.
Consider the functionality and versatility of each item before making a purchase. Select pieces that serve multiple purposes or can adapt to different styles or room layouts. This approach allows you to maximize the utility of each item while minimizing the need for excessive belongings.
Opt for classic designs that transcend passing trends. Timeless pieces with clean lines and minimalistic aesthetics ensure that your home design remains relevant and cohesive for years to come.
Prioritize long-term value over short-lived trends. Investing in quality items may require a higher upfront cost, but they are likely to last longer and require fewer replacements, ultimately saving you money in the long run.
Be selective in your choices and avoid impulsive buying. Take your time to research and compare options, ensuring that each purchase aligns with your overall vision for a minimalist and well-curated space.
Consider second-hand or vintage items as they often possess unique character and can add a touch of history to your home. However, ensure that they are in good condition and complement your overall design scheme.
9. Organizational Systems: Implement efficient systems to maintain order
Implementing efficient organizational systems is vital for maintaining order and embracing minimalism in your home design.
Start by decluttering and sorting items into categories. Utilize storage containers, bins, or drawer dividers to keep similar items together and easily accessible.
Create designated spaces for specific items to reduce visual clutter. Assign a home for everything, from clothing and accessories to kitchen utensils and office supplies.
Consider using labels or tags to identify the contents of containers or shelves, promoting easy retrieval and ensuring everything has its place.
Maximize vertical space by utilizing shelves, hanging organizers, or wall-mounted racks. These solutions optimize storage capacity while keeping the floor area free and uncluttered.
Implement a regular decluttering routine to prevent accumulation of unnecessary items. Set aside time to reassess belongings and let go of things that no longer serve a purpose or bring joy.
Digital organization is also important. Organize files on your computer or cloud storage in a systematic manner, utilizing folders and naming conventions for easy retrieval.
Streamline paperwork by implementing a filing system with labeled folders or using digital document management tools to reduce physical clutter.
Maintain a minimalist approach to storage furniture. Choose furniture pieces that offer hidden storage options, such as ottomans or bed frames with built-in drawers, to keep belongings out of sight and maintain a clean aesthetic.
Regularly review and adjust your organizational systems as needed. As your needs change over time, adapt the systems to accommodate new items or lifestyle changes.
10. Natural Light: Maximize natural light to create an airy and spacious atmosphere
Maximizing natural light is a crucial element in creating an airy and spacious atmosphere within your home.
Keep window treatments minimal and opt for light, sheer fabrics that allow ample sunlight to filter through while still providing privacy when needed.
Avoid heavy drapes or dark curtains that block natural light. Instead, choose blinds or shades that can be easily adjusted to control the amount of light entering the room.
Arrange furniture in a way that doesn't obstruct the flow of natural light. Position pieces away from windows to prevent blocking the light source and maintain an open feel.
Keep windows clean and unobstructed to allow for maximum light penetration. Regularly remove any objects or furniture that may be blocking the windowsill or impeding light from entering the space.
Use reflective surfaces strategically to amplify natural light. Mirrors, glass tabletops, or shiny finishes can help bounce light around the room, creating a brighter and more spacious ambiance.
Consider adding skylights or light tubes to areas with limited access to natural light, such as windowless bathrooms or interior rooms. These installations bring in additional sunlight, enhancing the overall brightness and openness.
Choose light-colored paint or wall coverings that reflect natural light, making the space appear brighter and more expansive. Light shades of white, beige, or pastels can contribute to a fresh and open feel.
Trim trees or bushes outside windows that may be obstructing sunlight from entering your home. This allows for a clearer path for light to flow into the space.
Avoid cluttering windowsills with excessive objects or decorations. Keep them clean and free from distractions to maximize the impact of natural light.