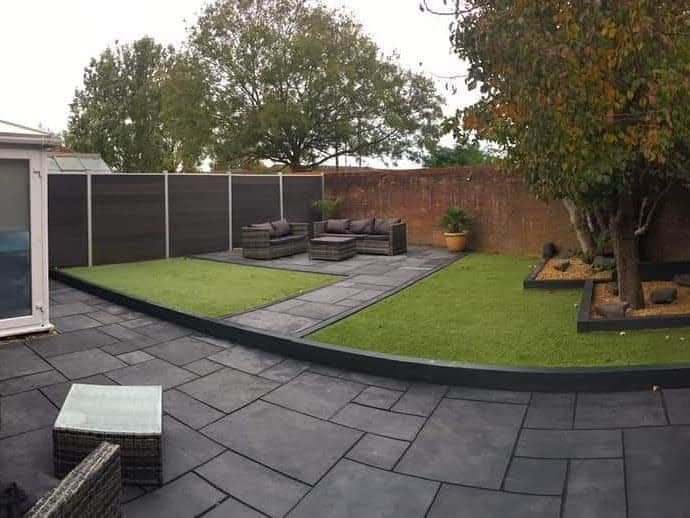 The Top 41 Lawn Edging Ideas
Do you have grass growing around your single-family home? Then you aren't alone. You also aren't alone in your struggle to maintain it. Sure, most people focus on getting it to grow evenly while avoiding brown spots or dirt patches. However, there's another unspoken struggle.
You need edging around your lawn to keep it contained. Most people resort to plastic garden edging, but this doesn't always have the best curb appeal.
These lawn edging ideas will help you contain your lawn while also improving the look of your property.
1. Brick
Brick edging is a classic look that will give your home a traditional feel. They have a deep red hue that will stand out among the neutral colors of nature.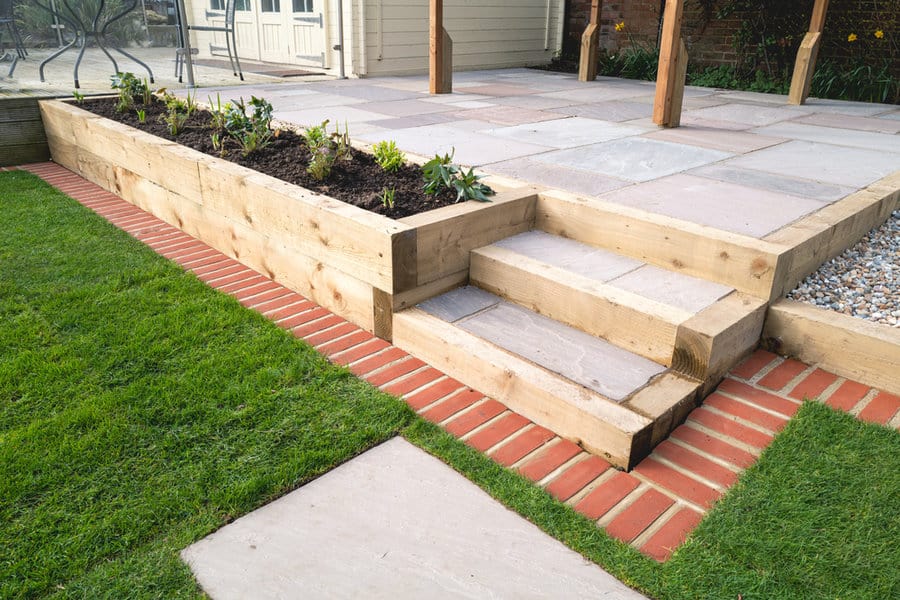 If your home already has a brick facade, they will complement the house and create an intentional design.
However, if your home doesn't already have a traditional design, then it's best to look for brick pavers. These are similar to bricks but have a more modern and contemporary feel. While traditional bricks come in one shape, rectangle, modern pavers come in various shapes and sizes.
2. Concrete
There's a reason concrete is one of the most widely used commercial construction materials. It's strong, durable, corrosion-resistant, affordable, and low maintenance. This makes it a smart choice for your edging material.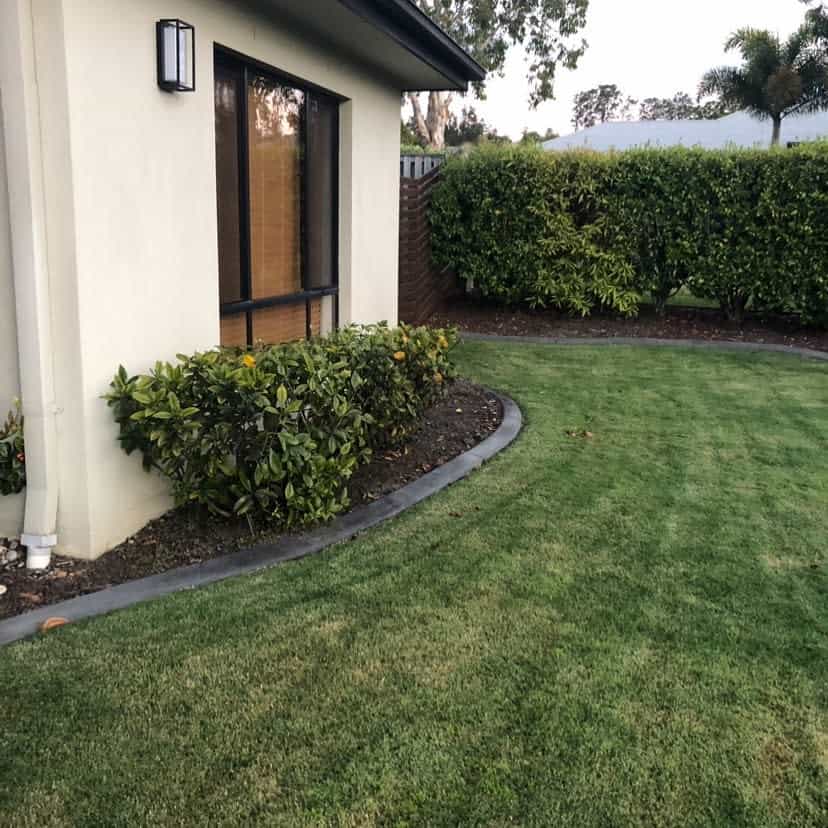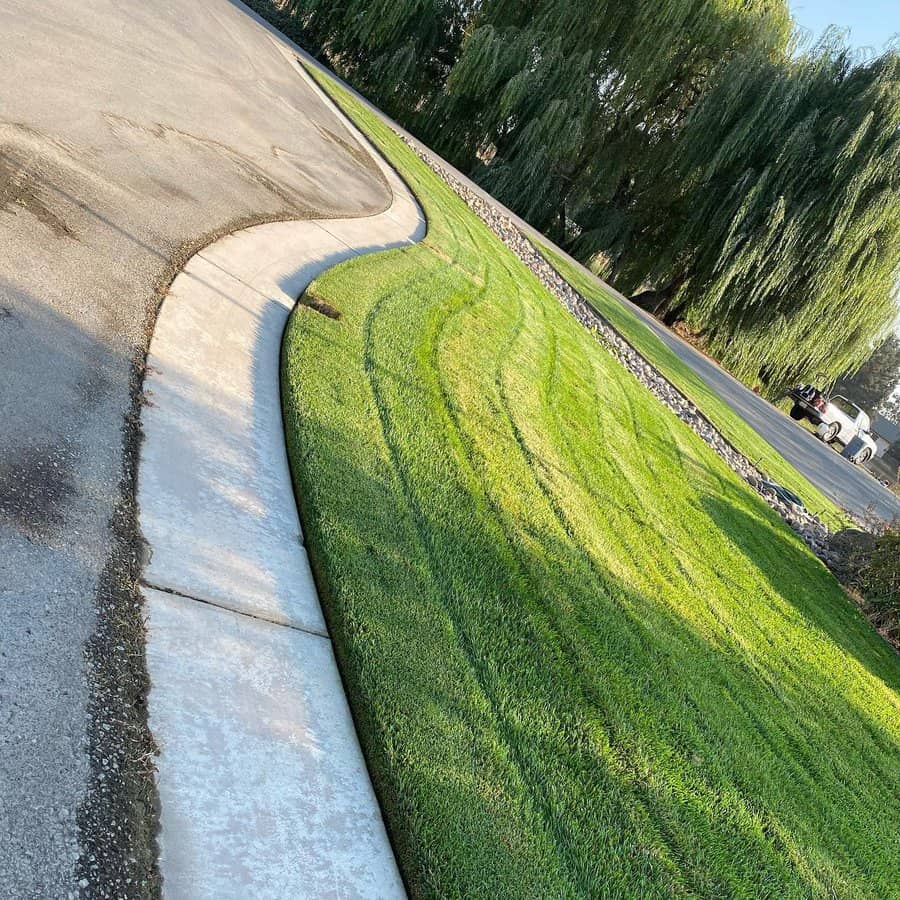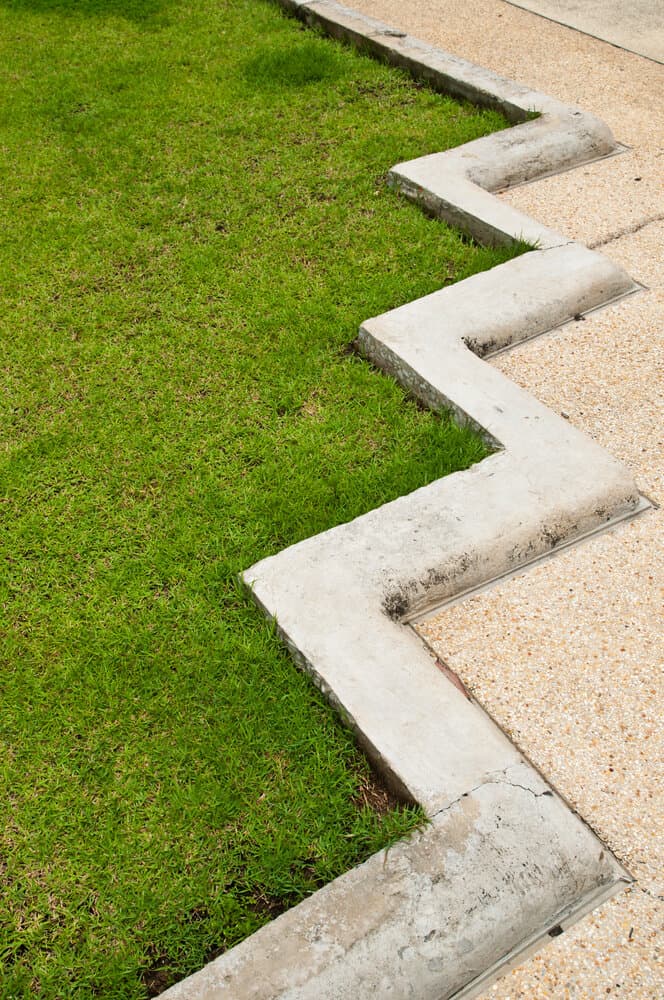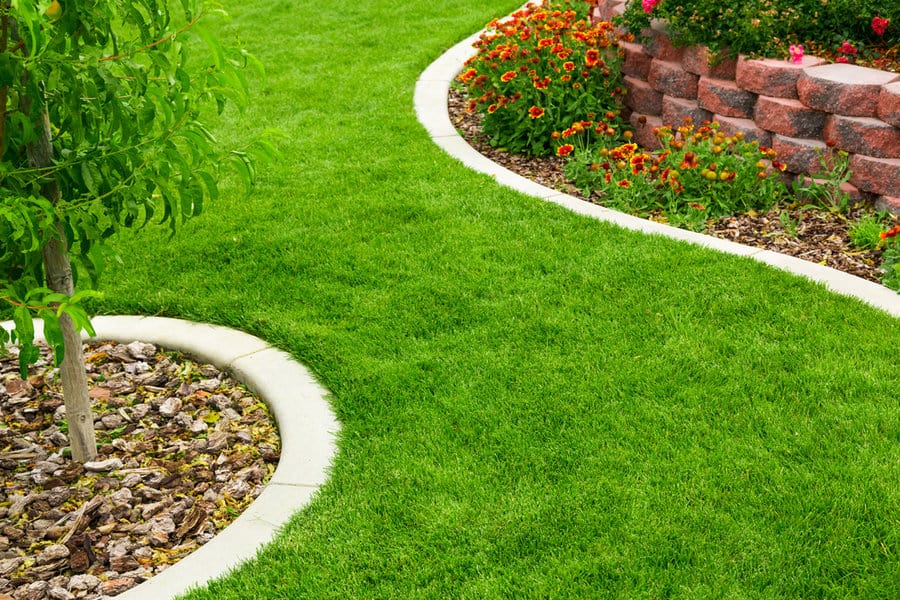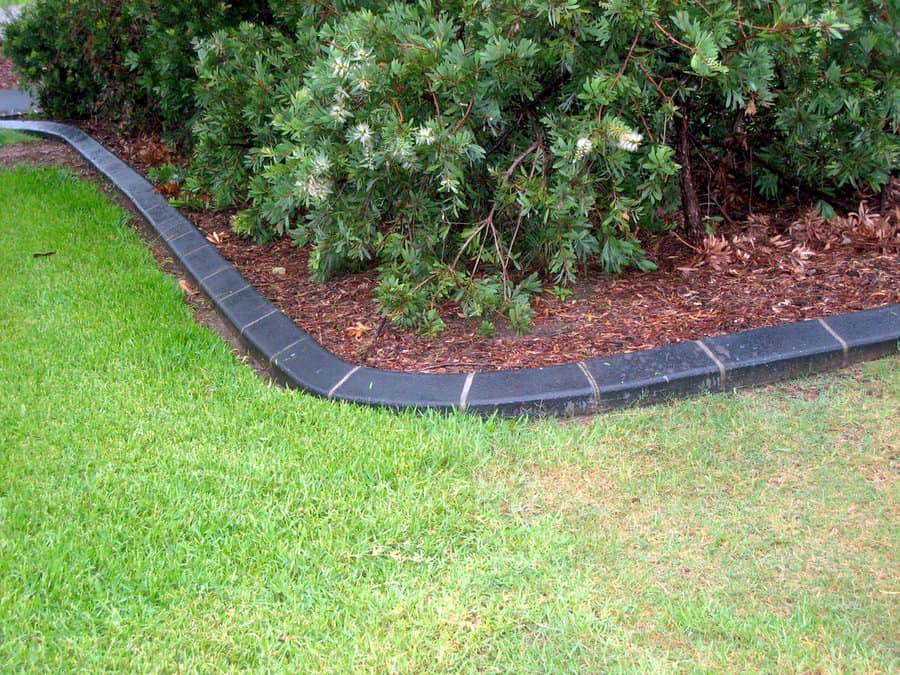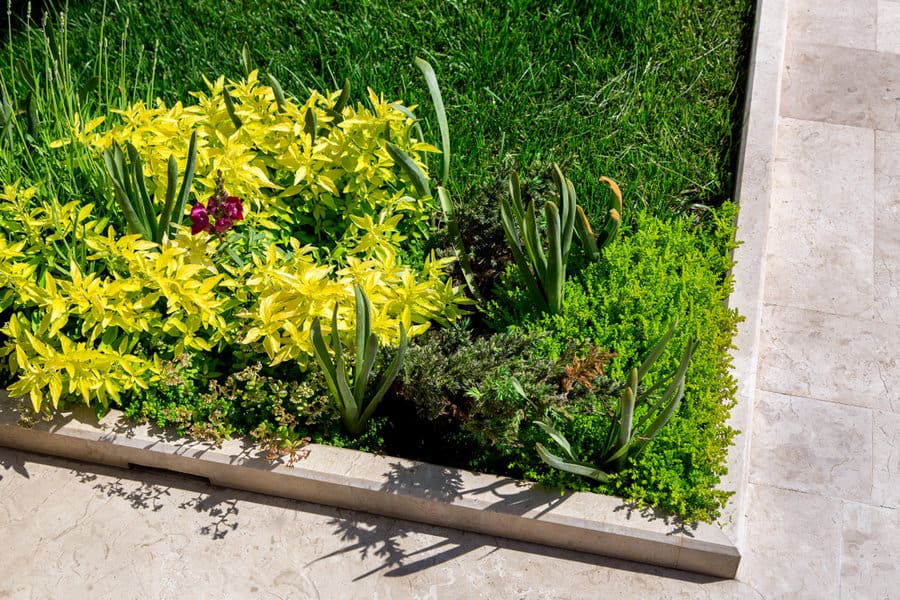 While you could use cinder blocks, this isn't the most attractive option. Instead, look for concrete edging that's poured and formed into shapes. It could be a simple decorative scallop design or one that mimics natural stone. Either way, you can enjoy the benefits of concrete slabs without having to accept your home's landscaping looking like a commercial site.
3. Decorative
While your landscape edging is there to serve a purpose, there is so much more to it. A beautiful option is terra cotta. It has a bold orange-red color and pairs perfectly with terracotta pots. This edging idea is perfect for creating an eclectic or bohemian feel to your home's exterior.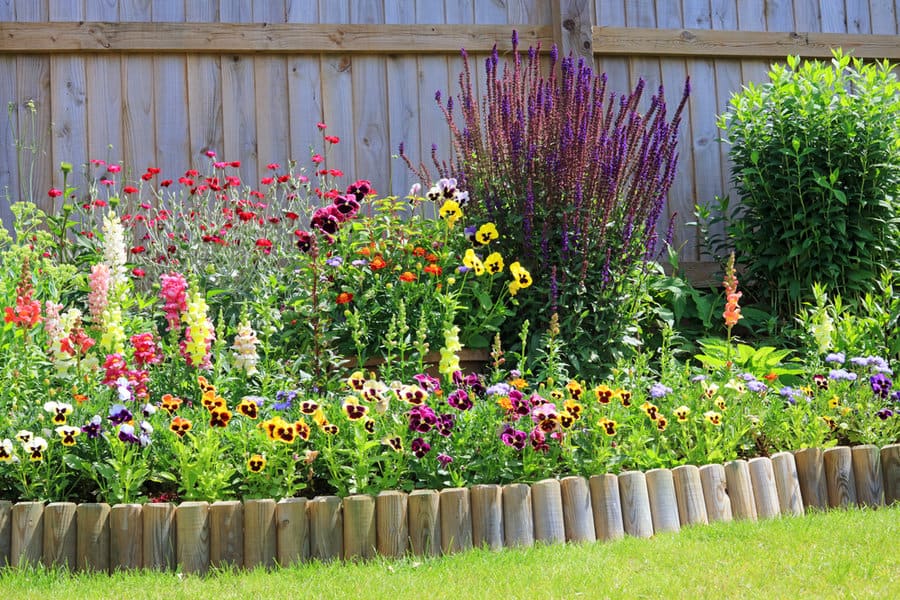 The natural color of the terracotta adds a natural touch of color and can boost curb appeal. If the earthy red doesn't appeal to you, other decorative options include glass, wood shingles, stamped metal, or bamboo shoot sheeting. All of these add a stylistic appeal to your landscaping.
4. Landscaping
When adding a landscape border, look beyond your lawn. Continue the border along your flowerbeds, garden bed, or vegetable garden. This creates a cohesive look to all of your garden edging and improves the overall look of your property.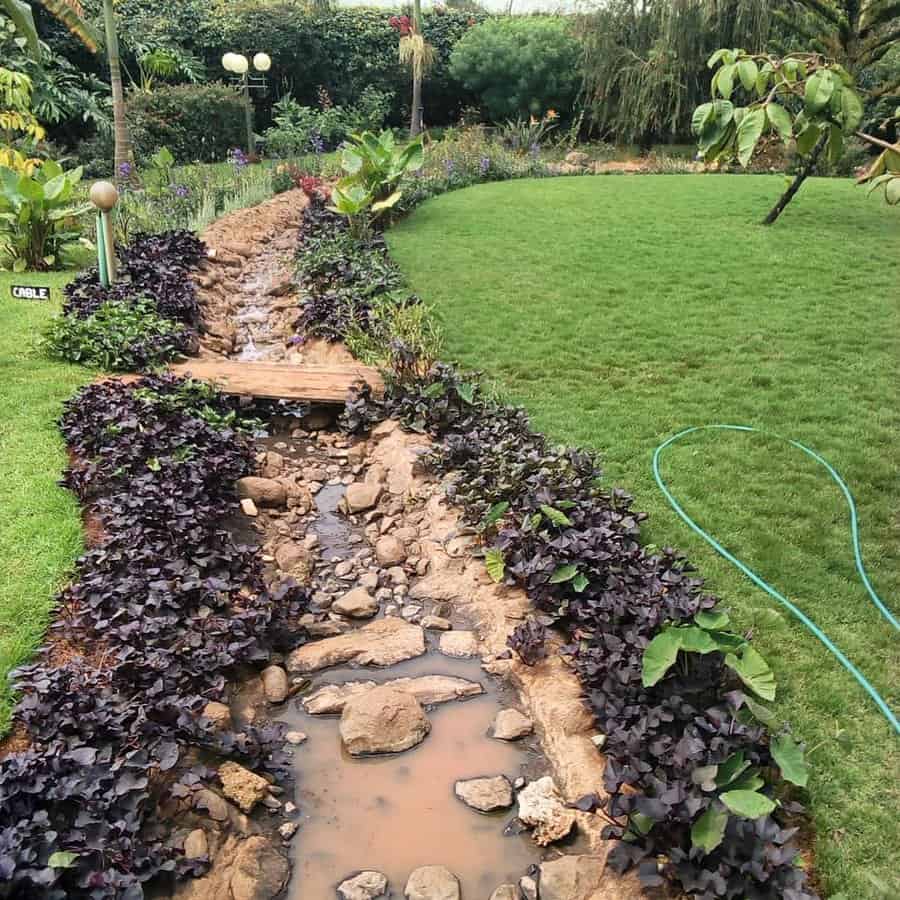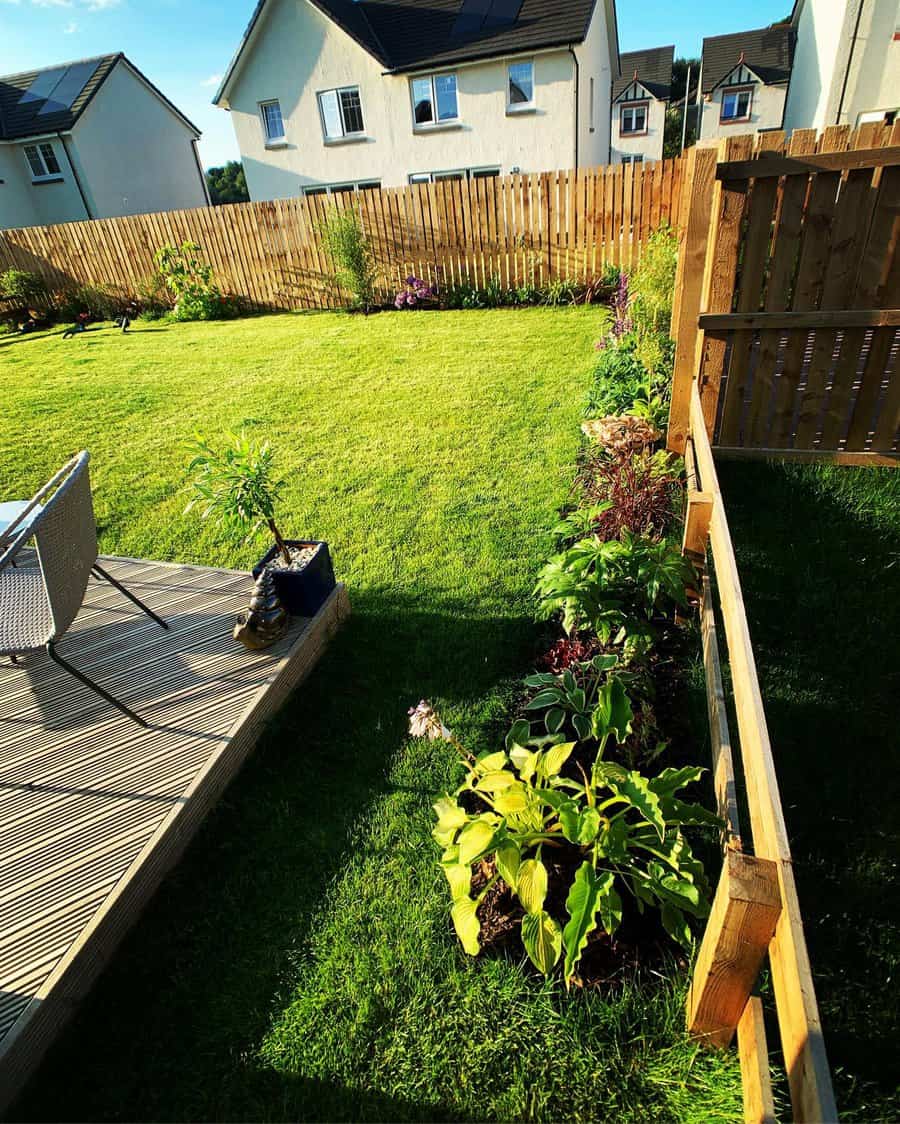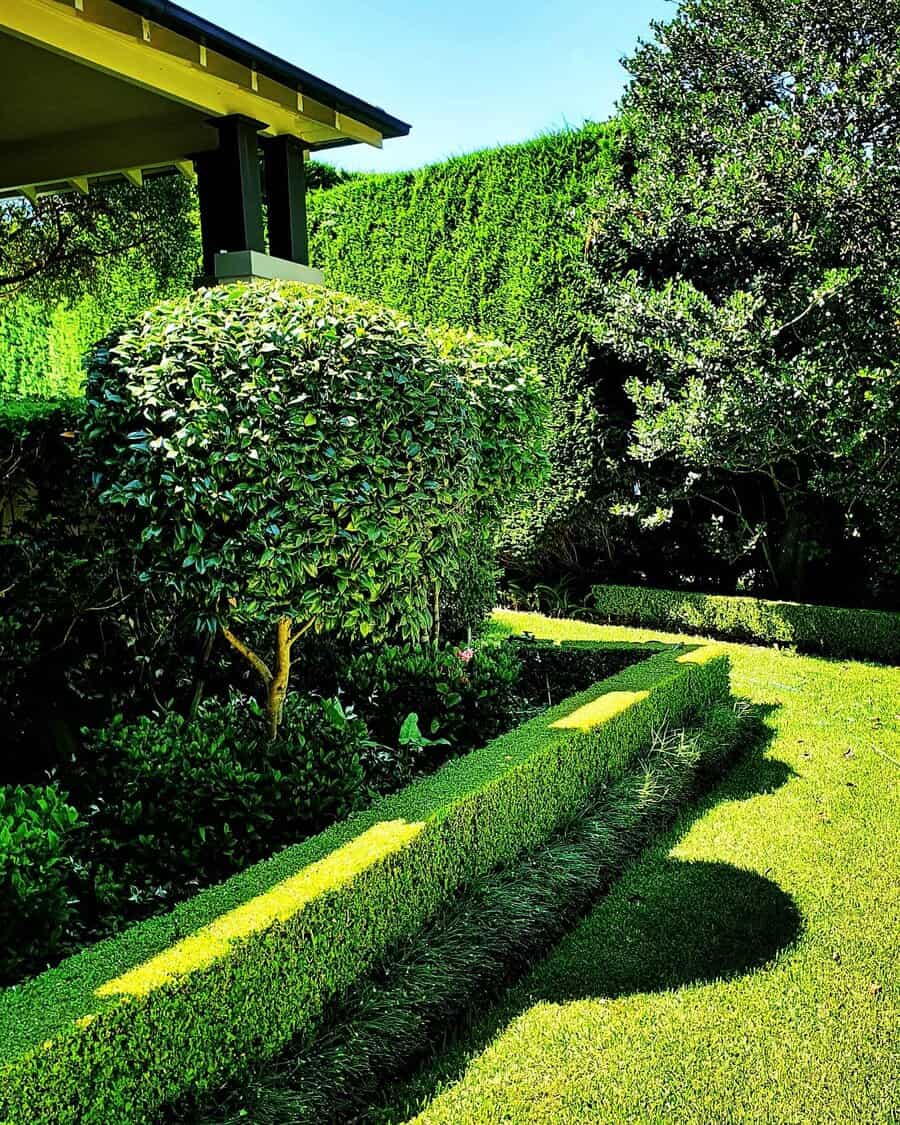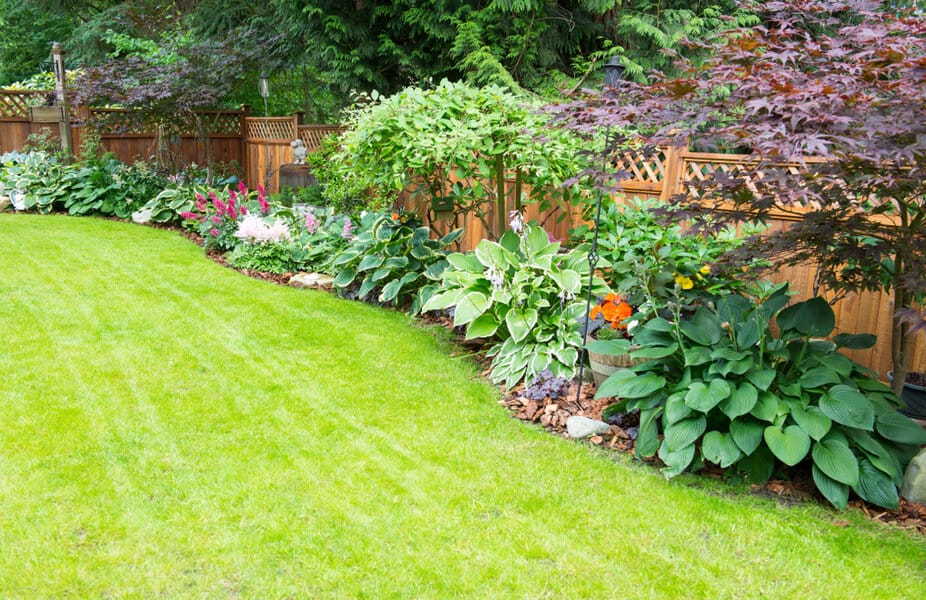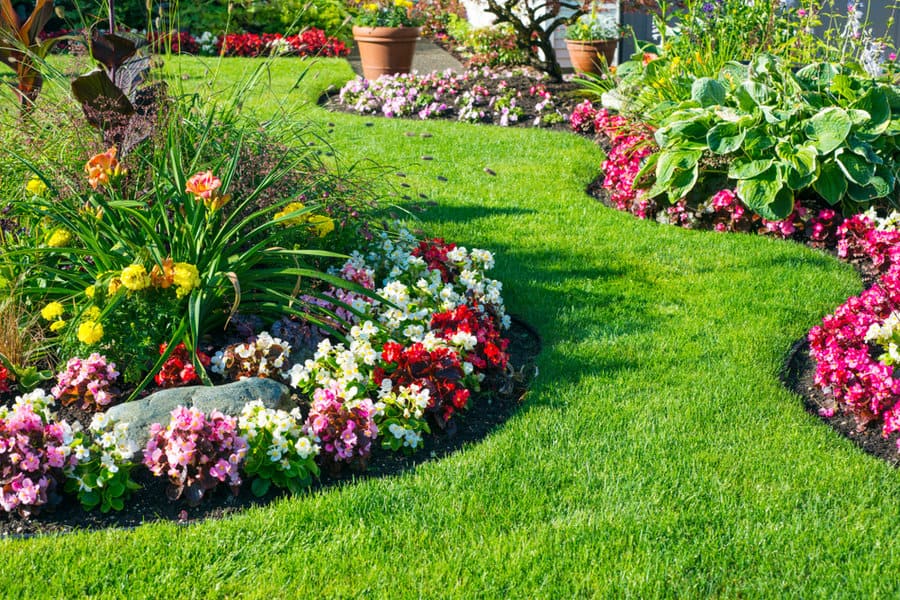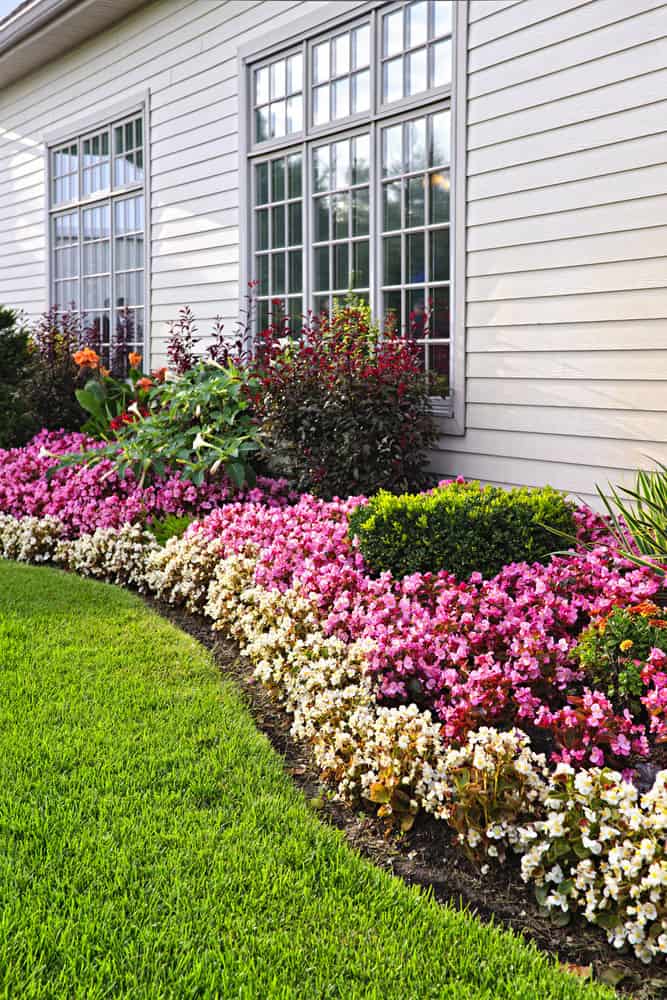 If you add a border to your flower bed, you can then cover this area with mulch and not worry about it floating or blowing away.
Check out garden edging ideas for options that are slightly raised. This will help create a border that prevents the spread of grass while also containing your garden ground cover. For example, paver stones and concrete can both be built up to create a raised garden bed effect.
5. Modern
Give your home a modern feel with your lawn edge. Modern landscaping is hallmarked with crisp straight lines and the use of multiple materials. For example, you could have large concrete stepping stones, a wide walking path, or a checkerboard pattern.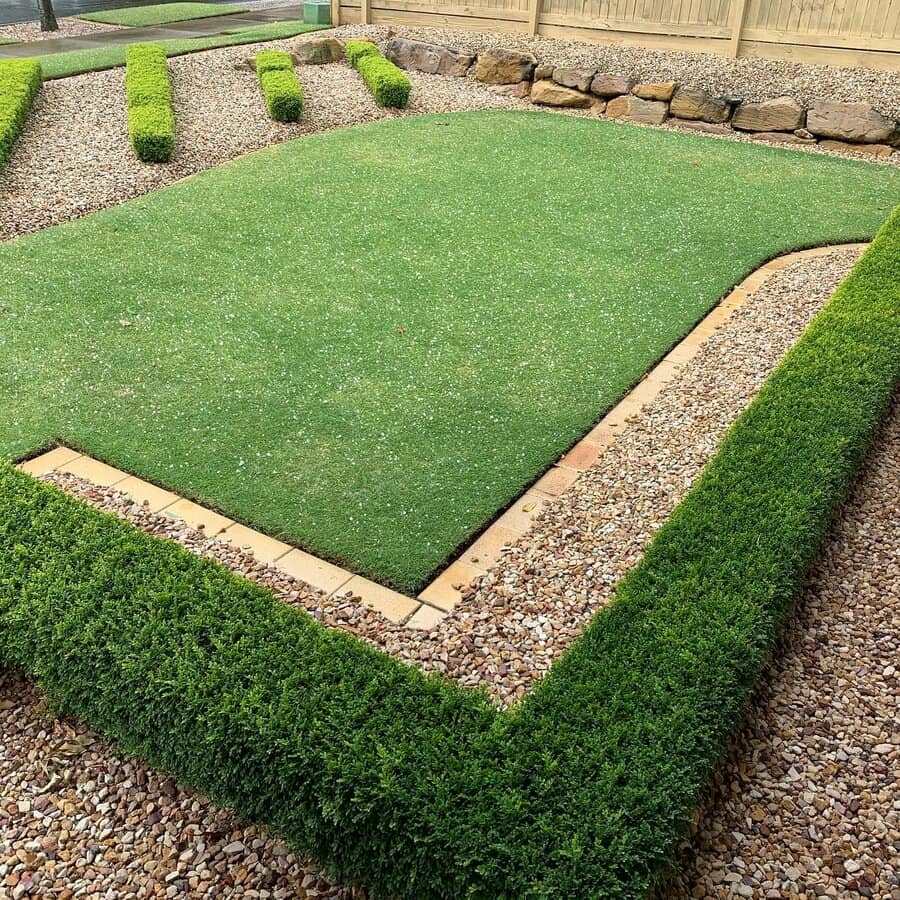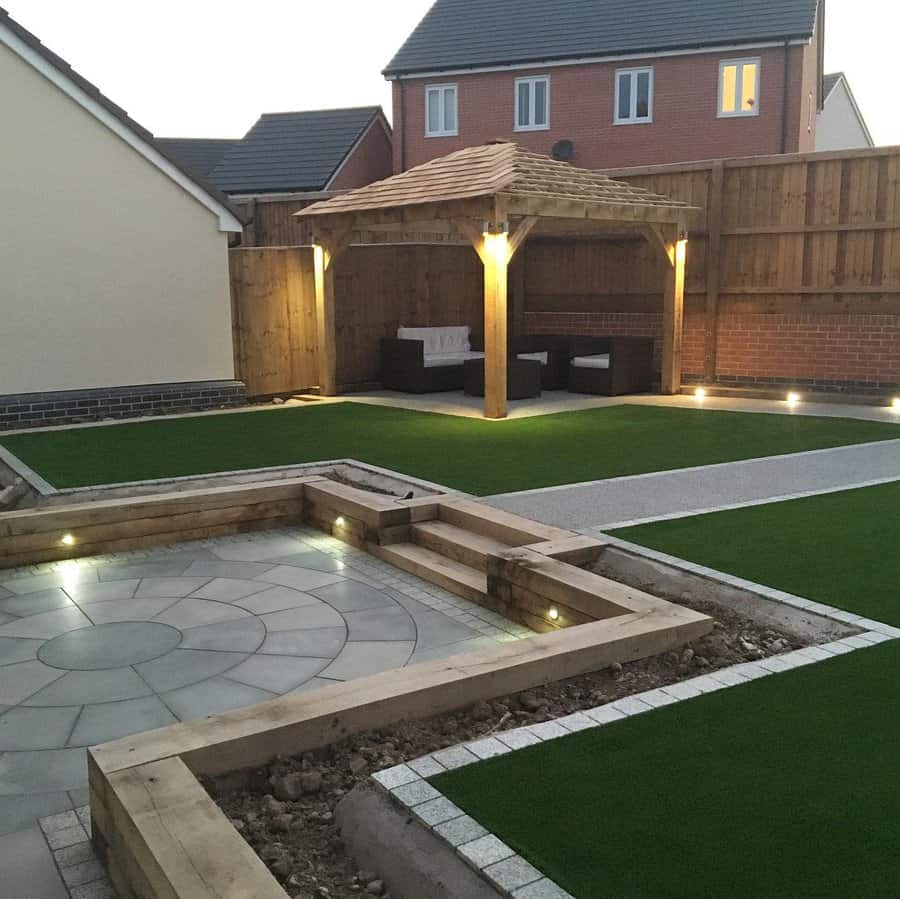 Try using black river rocks to create a landscaping bed. You can then add potted plants or decorative lights.
The trick to creating these modern patterns is creating strong borders. This keeps the grass where you want it and prevents it from overtaking the other materials. Concrete and metal are both smart choices because these are modern materials.
6. Rocks and Pebbles
River rocks are a natural stone edging solution that gives your landscaping a unique look. The smaller stones have a smooth texture and uniform color, making them perfect for creating a border. Their smaller size makes them ideal for filling your trench edging.
What's nice about this border is that they allow water to filter through. This helps with proper drainage and to keep your lawn adequately watered. The stones are also durable, making them low maintenance.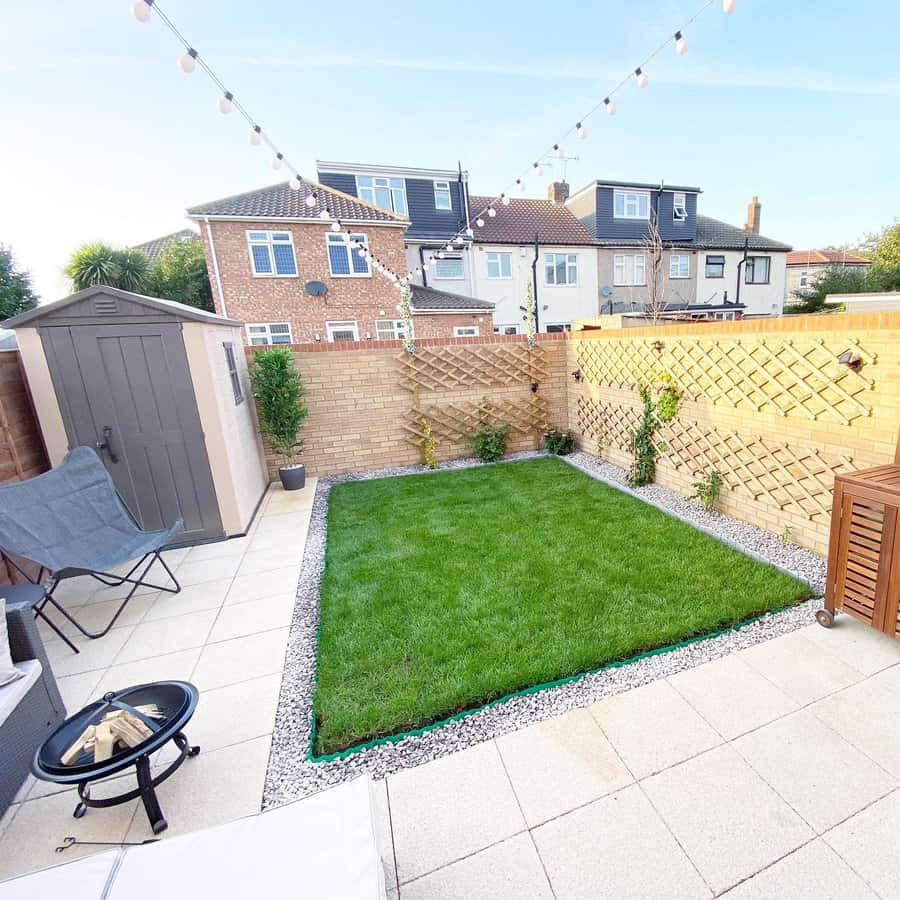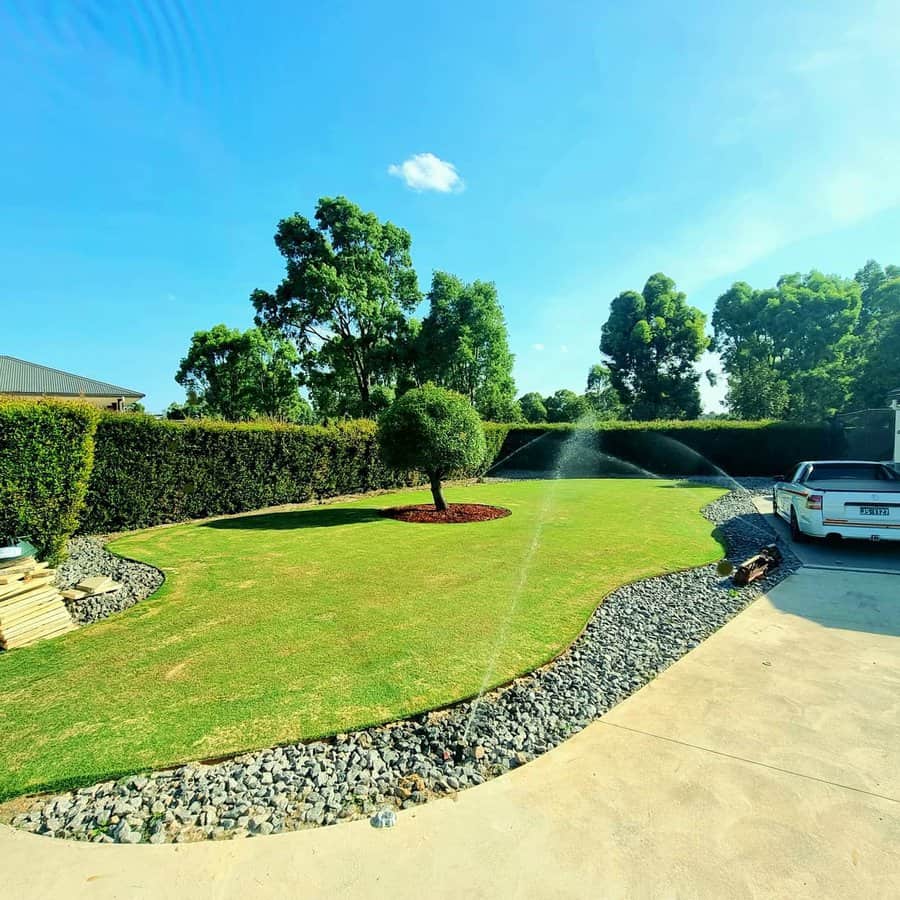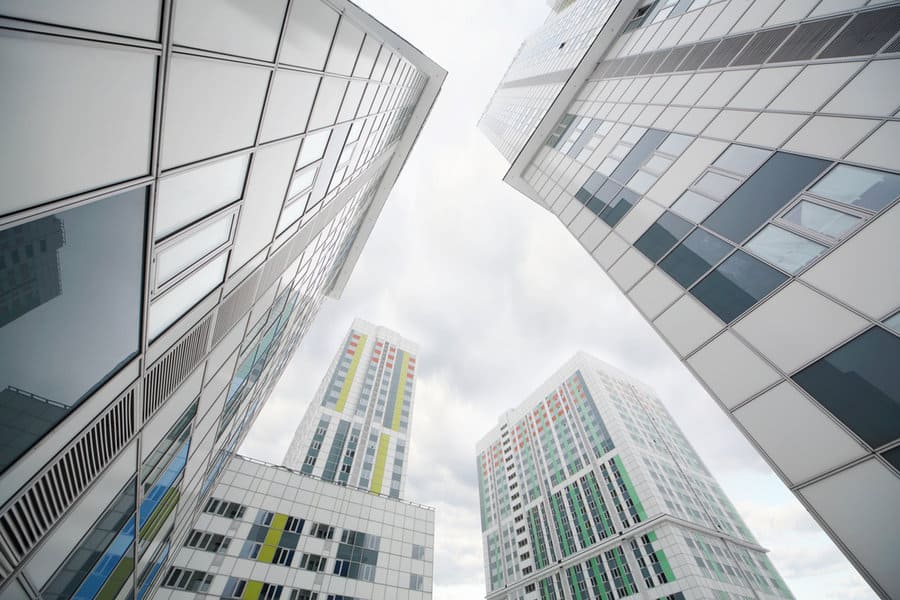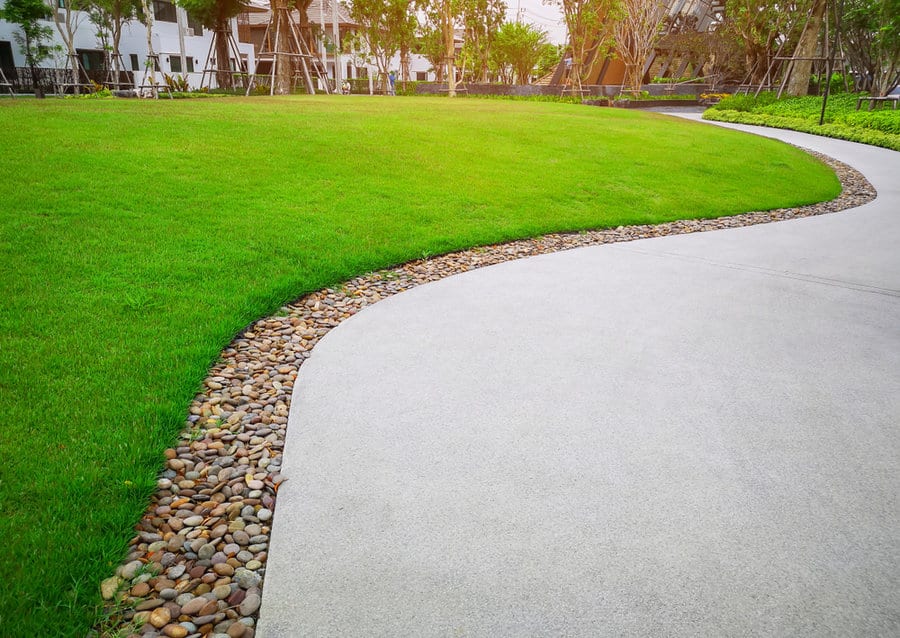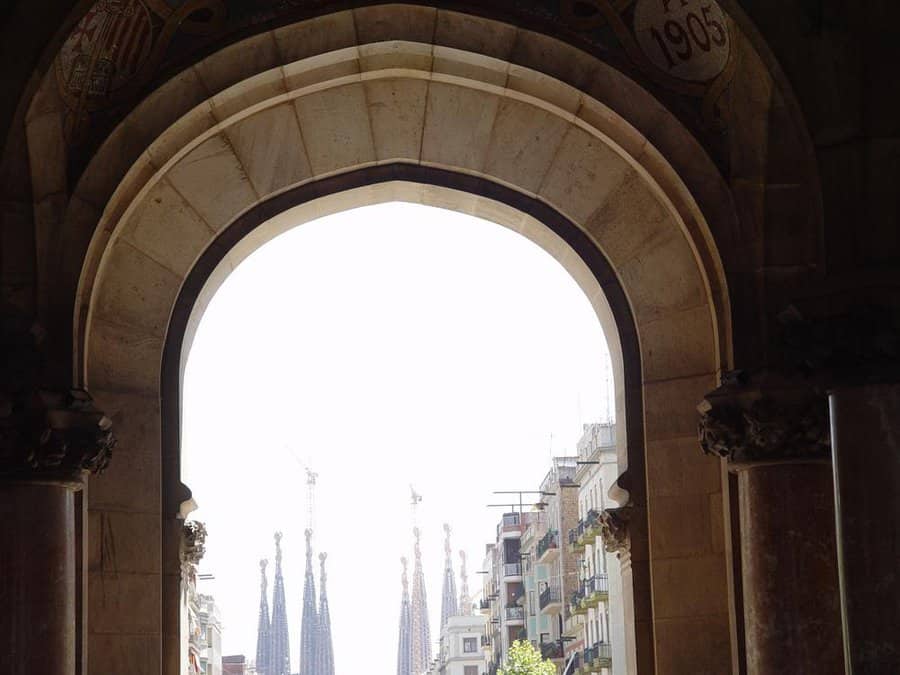 Depending on where you live, river rocks may not make sense. Crushed shells look good in a tropical climate or homes that are near the shore. Other options are lava rock, brick chips, marble chips, pea gravel, or crushed granite.
7. Sleepers
Sleepers create a garden edge that's both functional and attractive. The hallmark of a sleeper is that it gets sunk down into the ground. This is a simple DIY project that you can do yourself over the course of a weekend.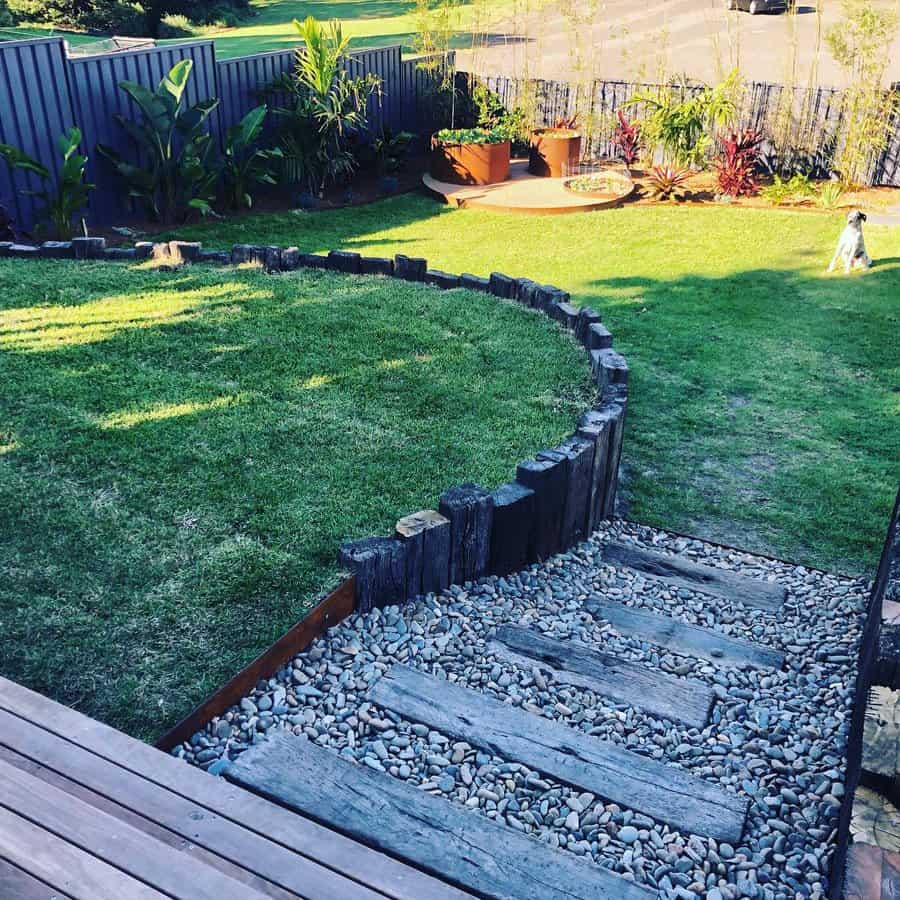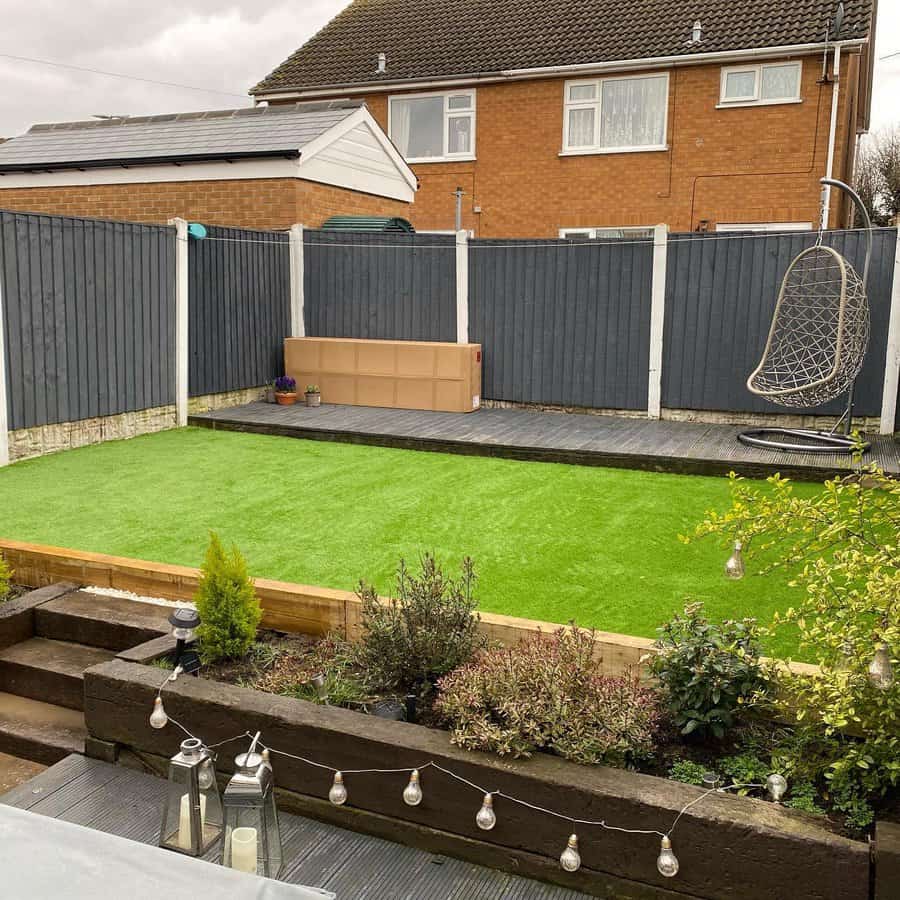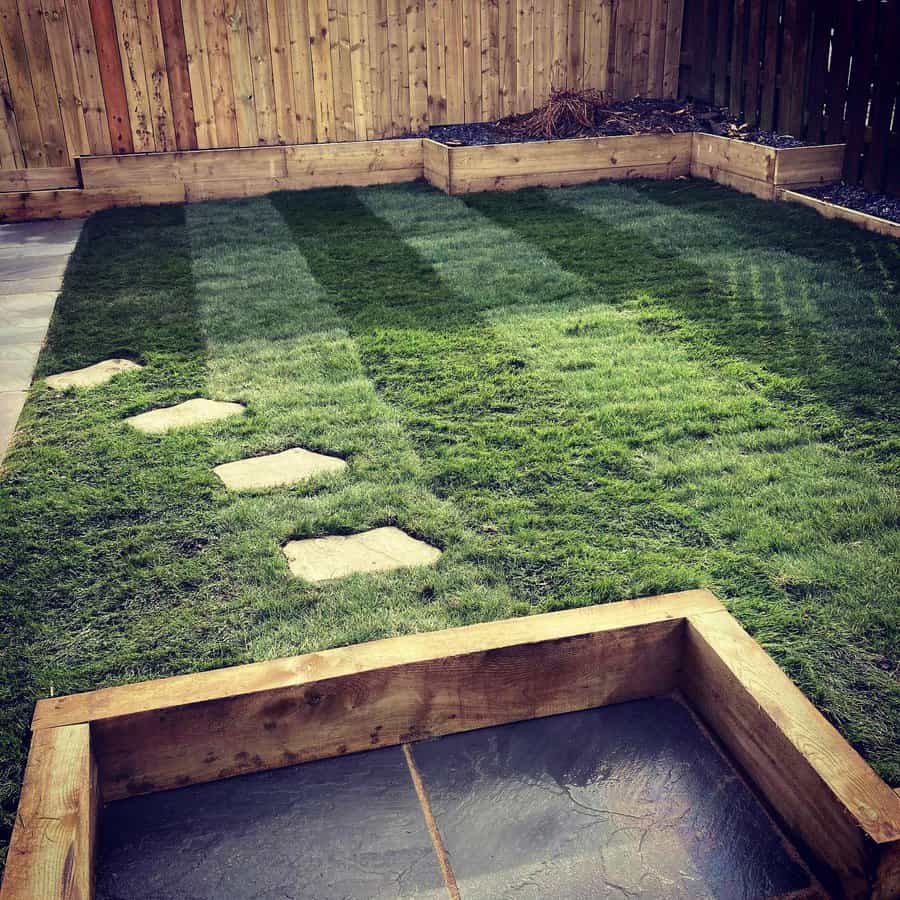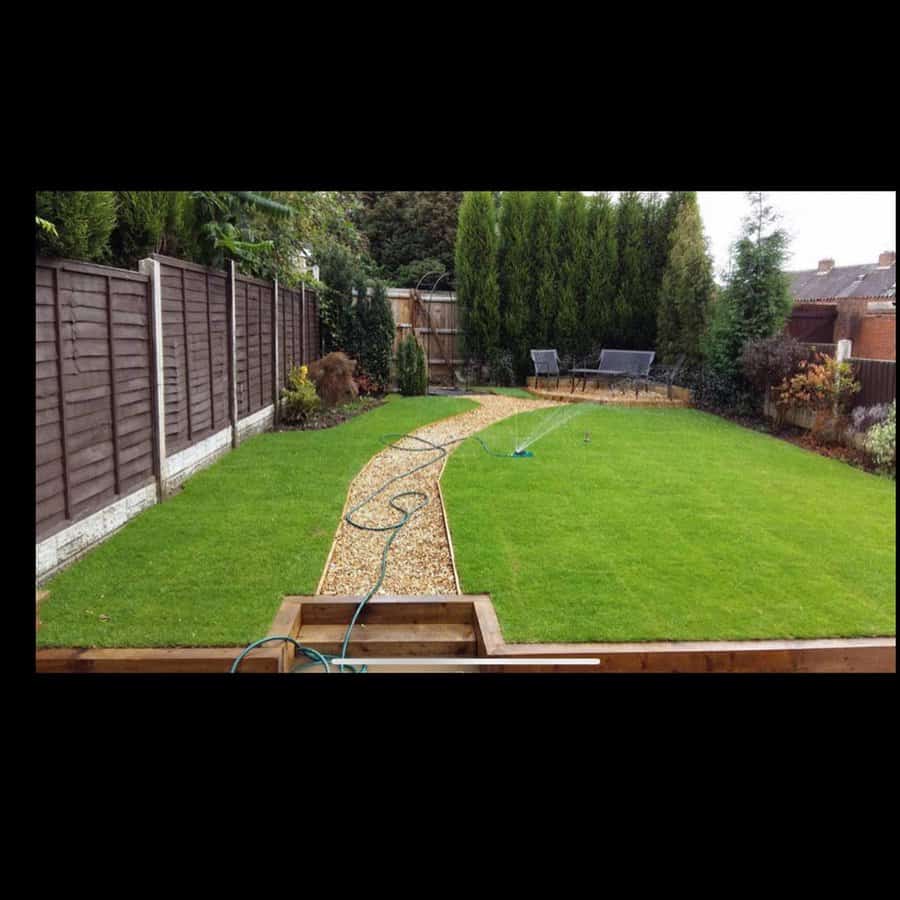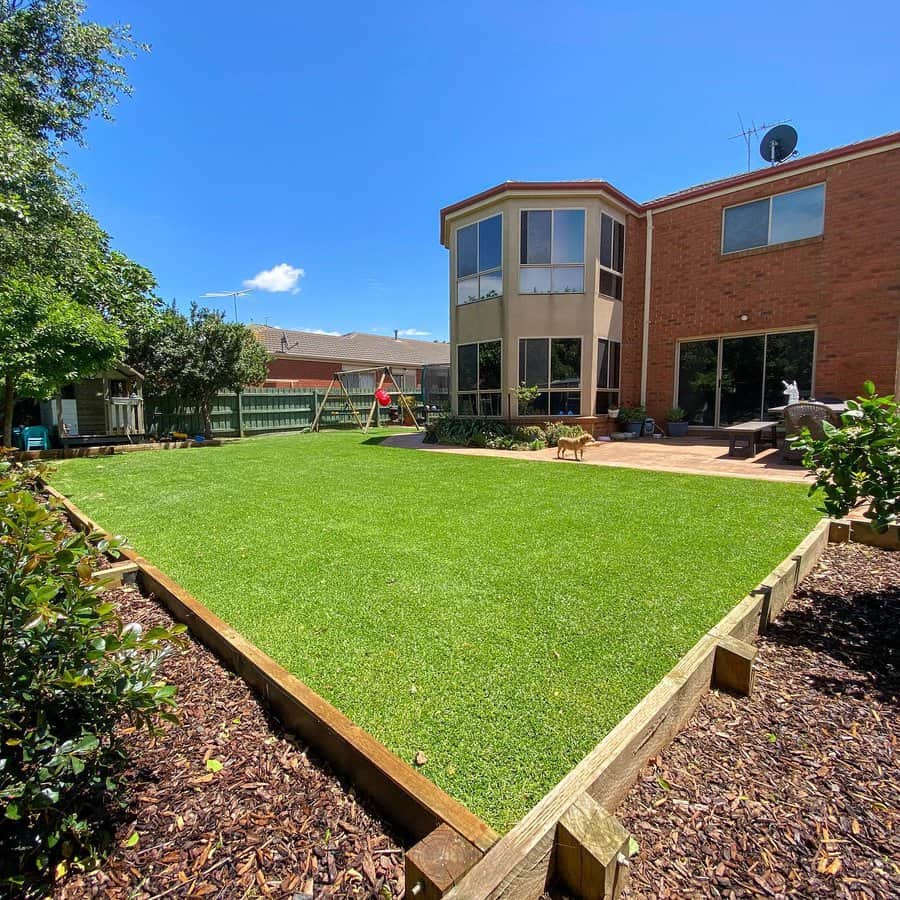 You can construct your sleepers out of almost any material. Wood railroad ties are popular. They are wide, making a broad board for your lawn. Another perfect option is river rocks, pavers, and bricks.
The trick is digging a deep and wide enough trench. Then line the trench with landscaping fabric to prevent weeds from growing up through.
8. Steel
If you're looking for a modern touch, then consider using metal. These are long metal strips that create a thin and crisp border. Steel edging is the most popular metal garden edging because it's strong and durable. It's also either painted or chemically treated to prevent corrosion.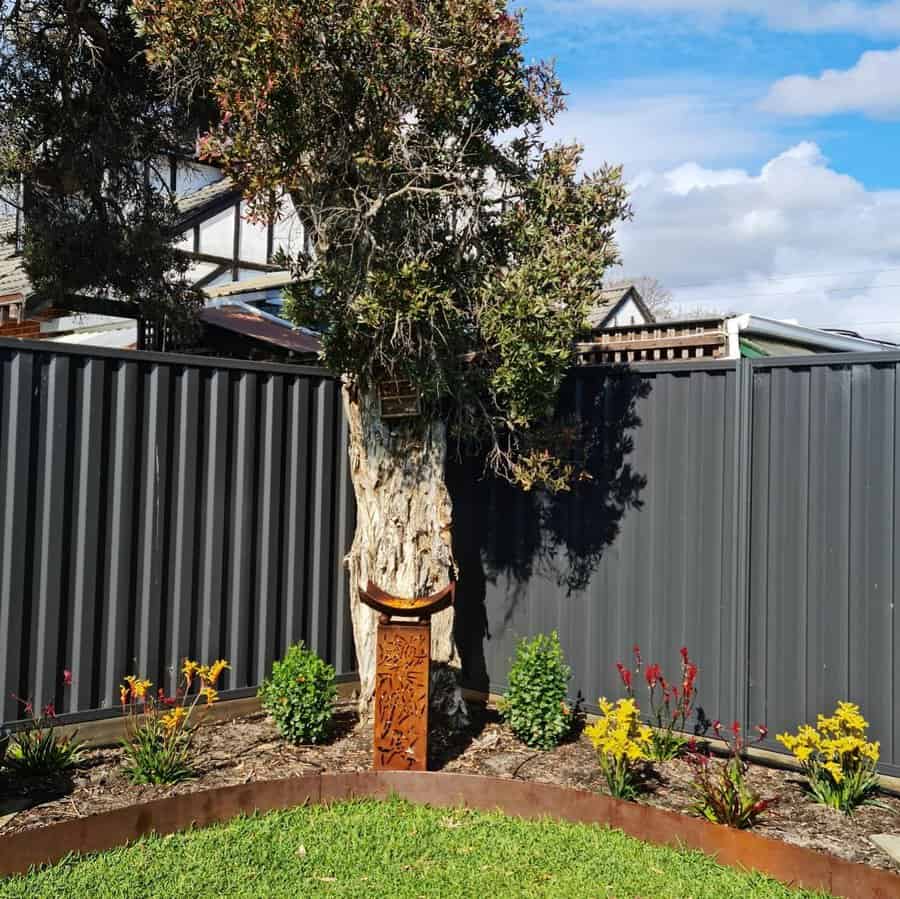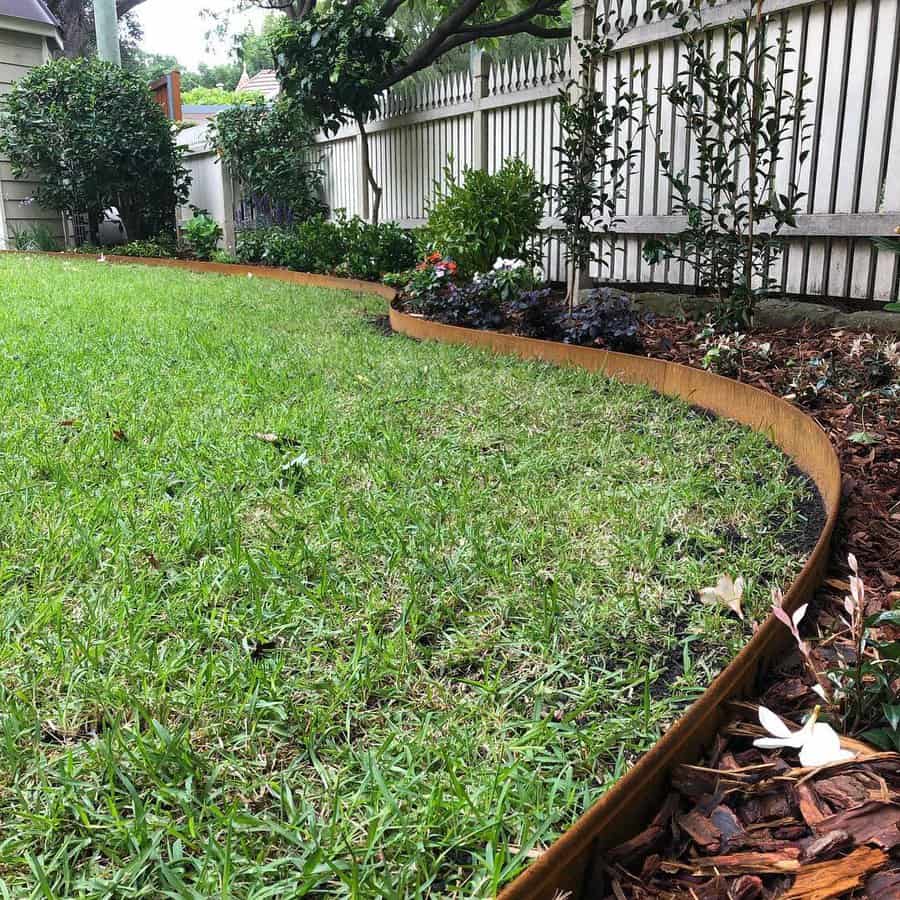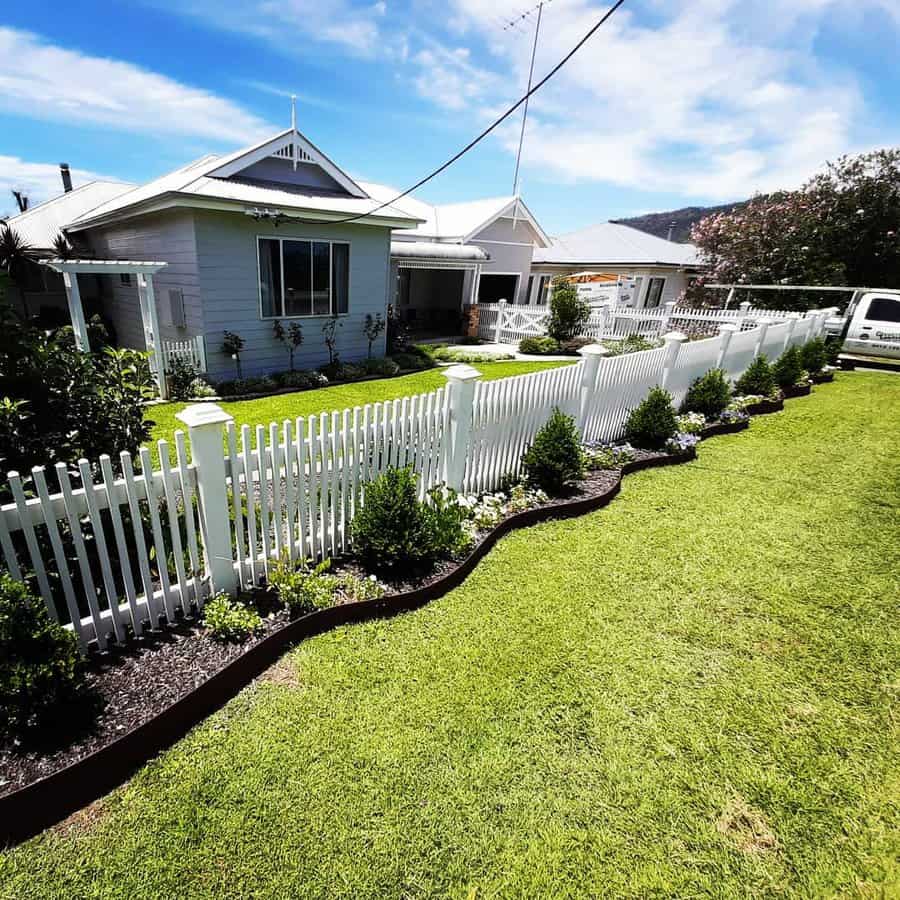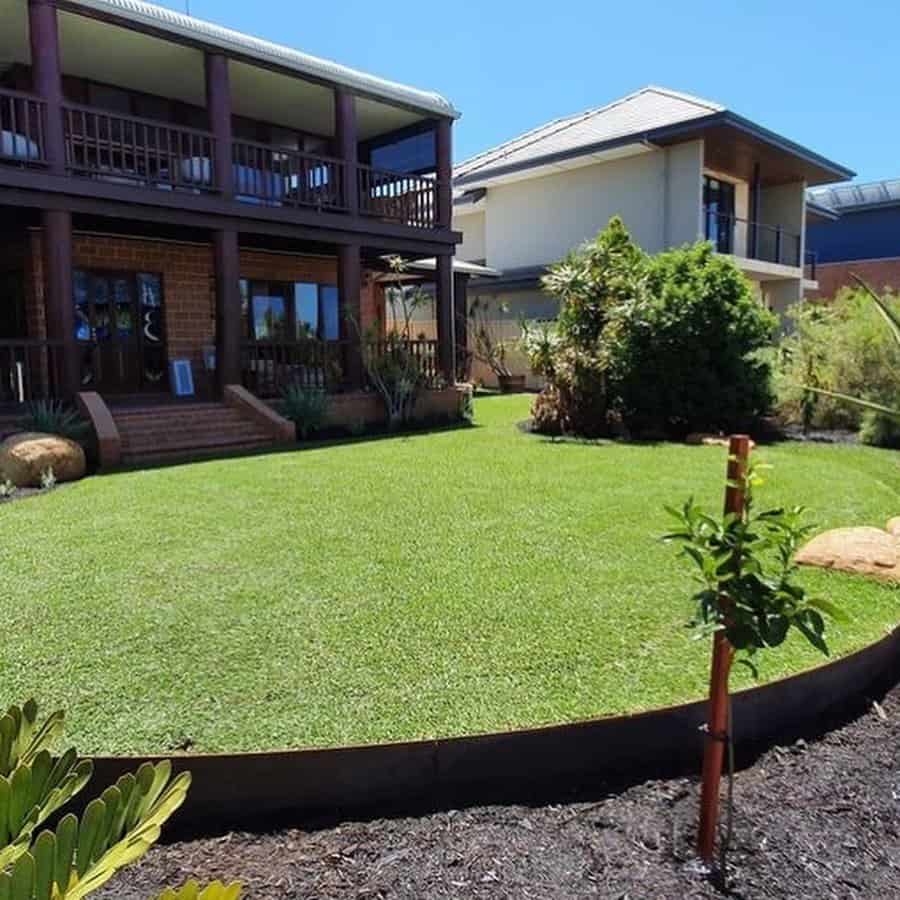 Metal edging is a smart option to use with other types of borders. For example, add a metal edge on the grass side, and then a border of sleepers or river rocks. This makes it easier to maintain the river rocks by creating a strong border for the grass.
9. Stone
Give your landscaping a natural look by using stones. The type of natural stone you use will define how you want your home to look. For example, paving stones will give your lawn a finished and contemporary look. These uniform stones look more refined than plastic edging.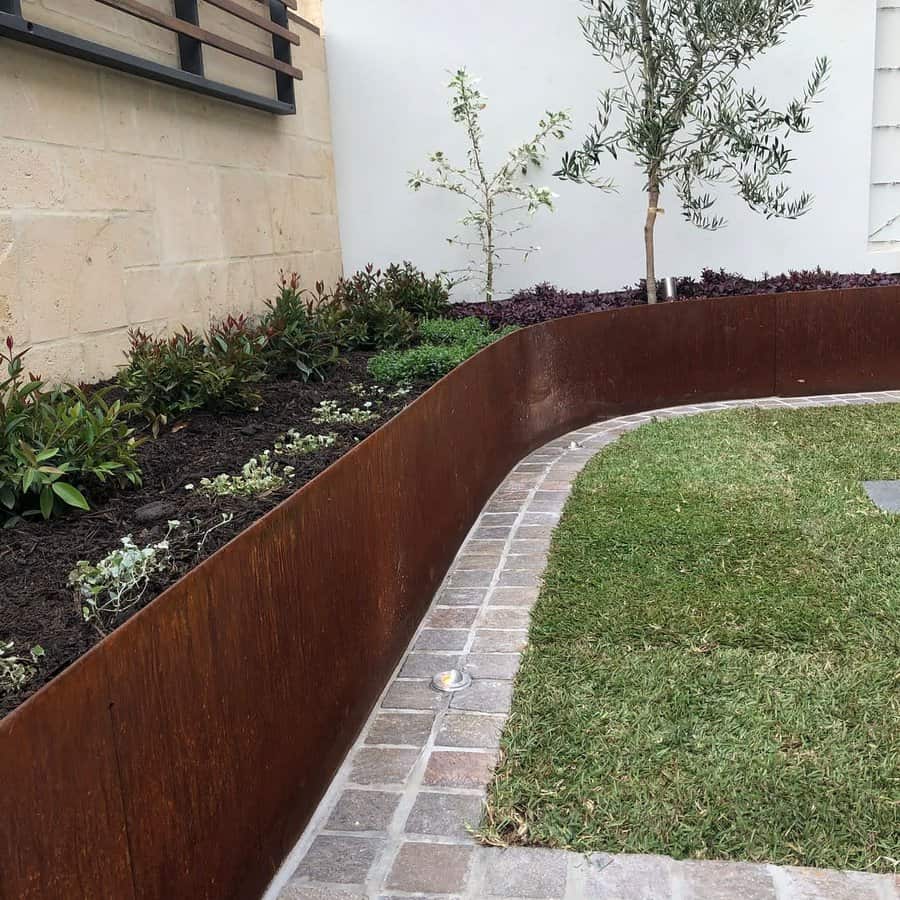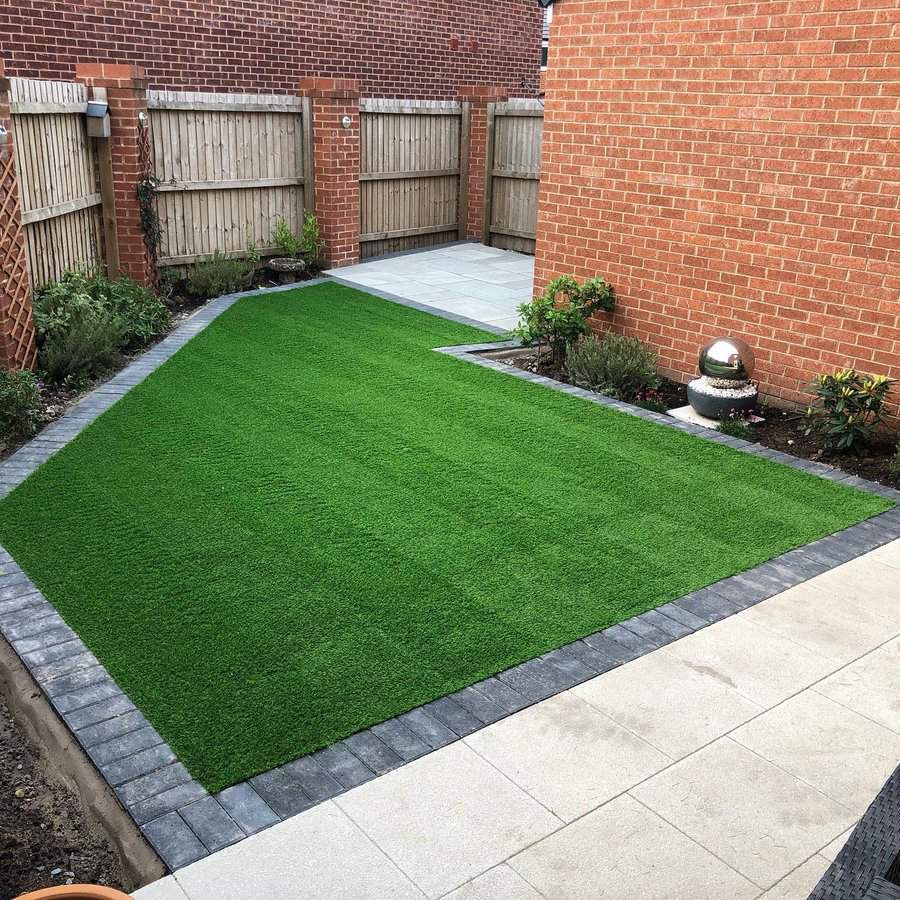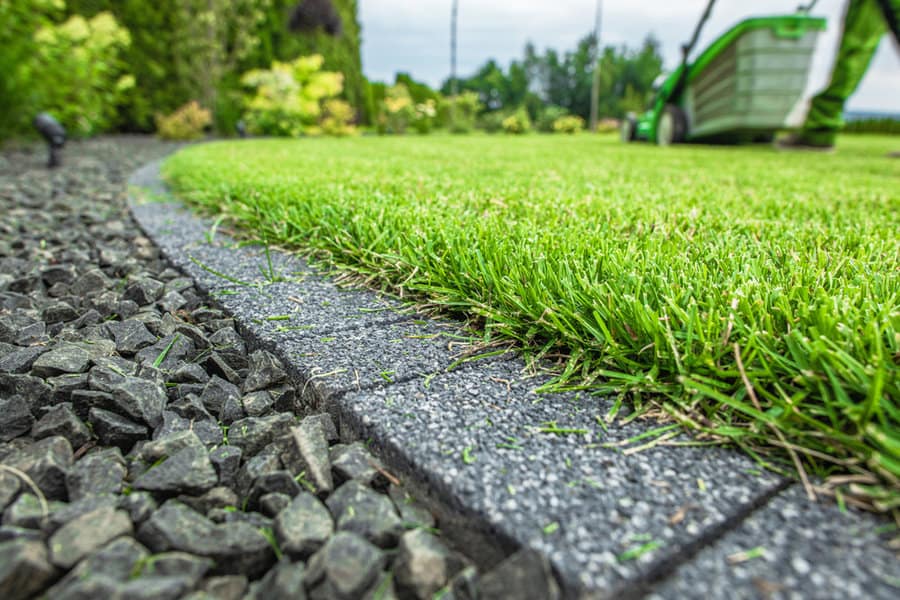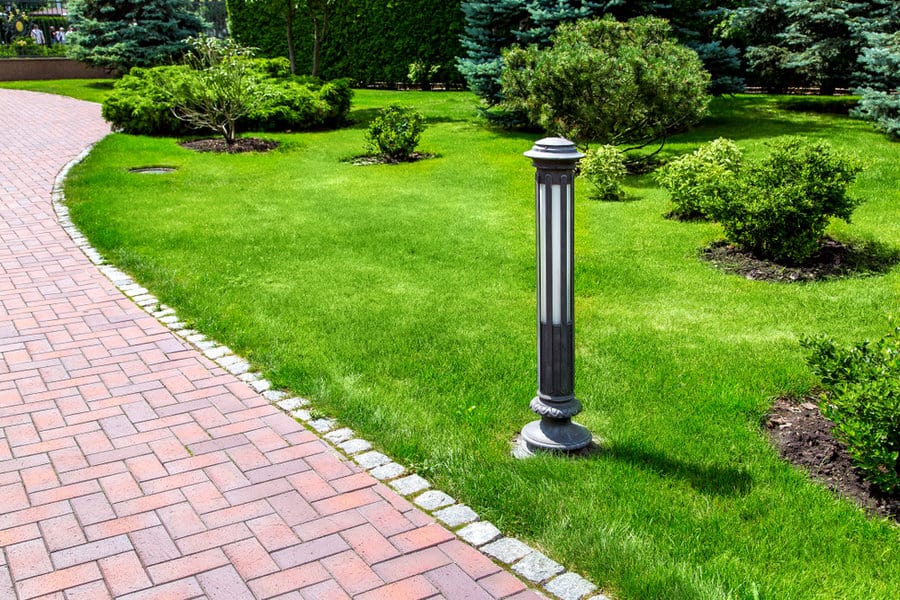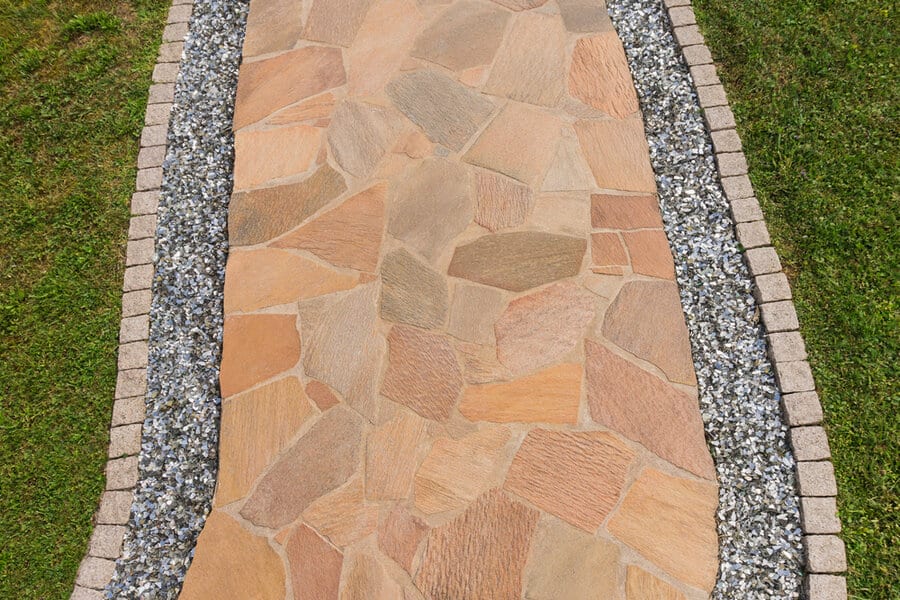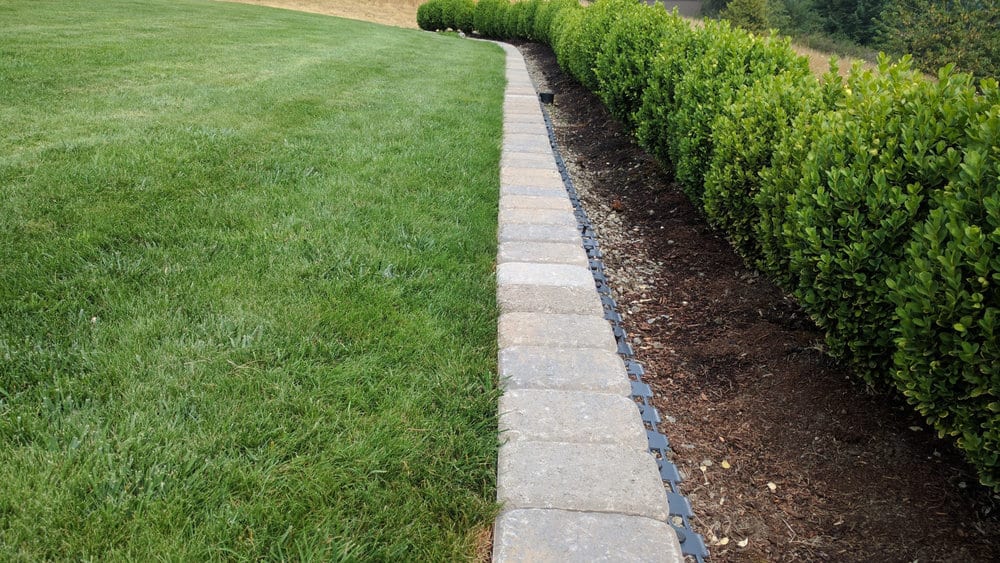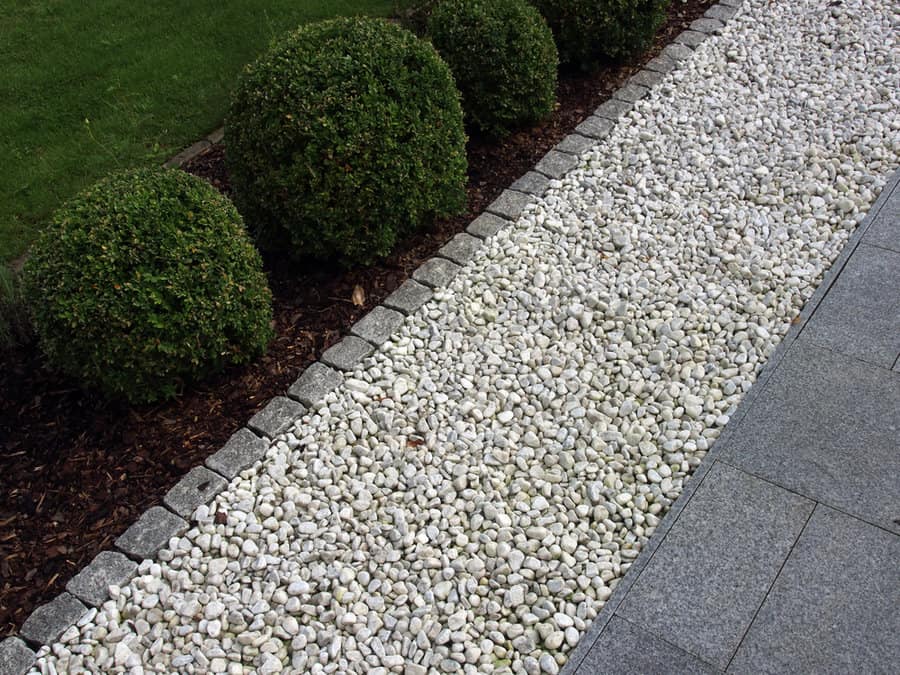 For a vintage, farmhouse, or country feel, use natural stones. They lack uniformity in size and shape, making for a more visually interesting border. It's also smart to use stones naturally found in the local area. This prevents your home from looking out of place.
10. Wood
Using wood for your lawn edging will give your home a natural look. Railroad ties are a perfect garden border for creating a rustic or farmhouse aesthetic. The ties are thick and bulky, and if you buy salvaged ones, they come with the perfect amount of weathering and wear and tear.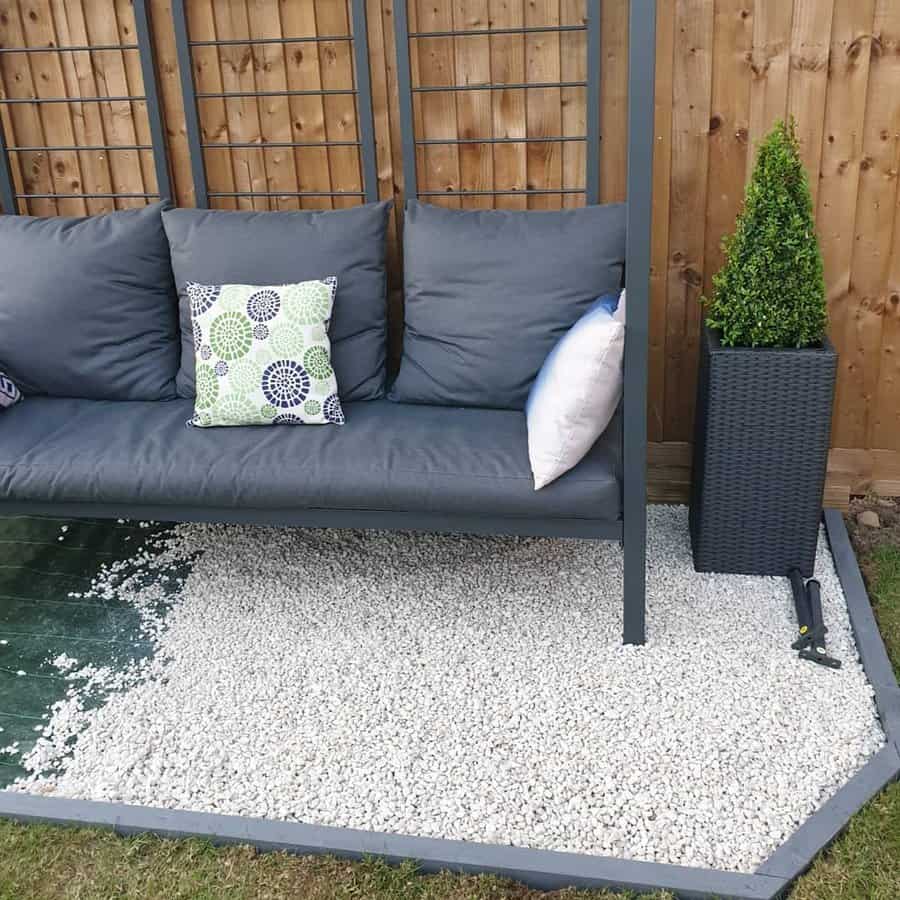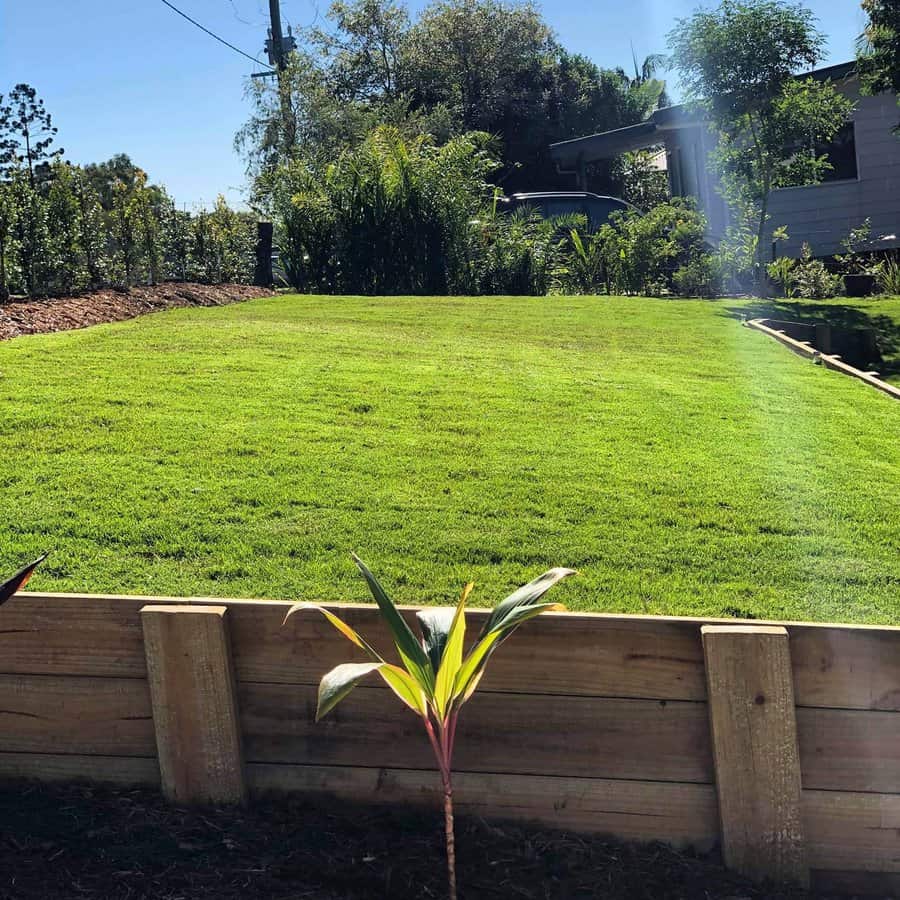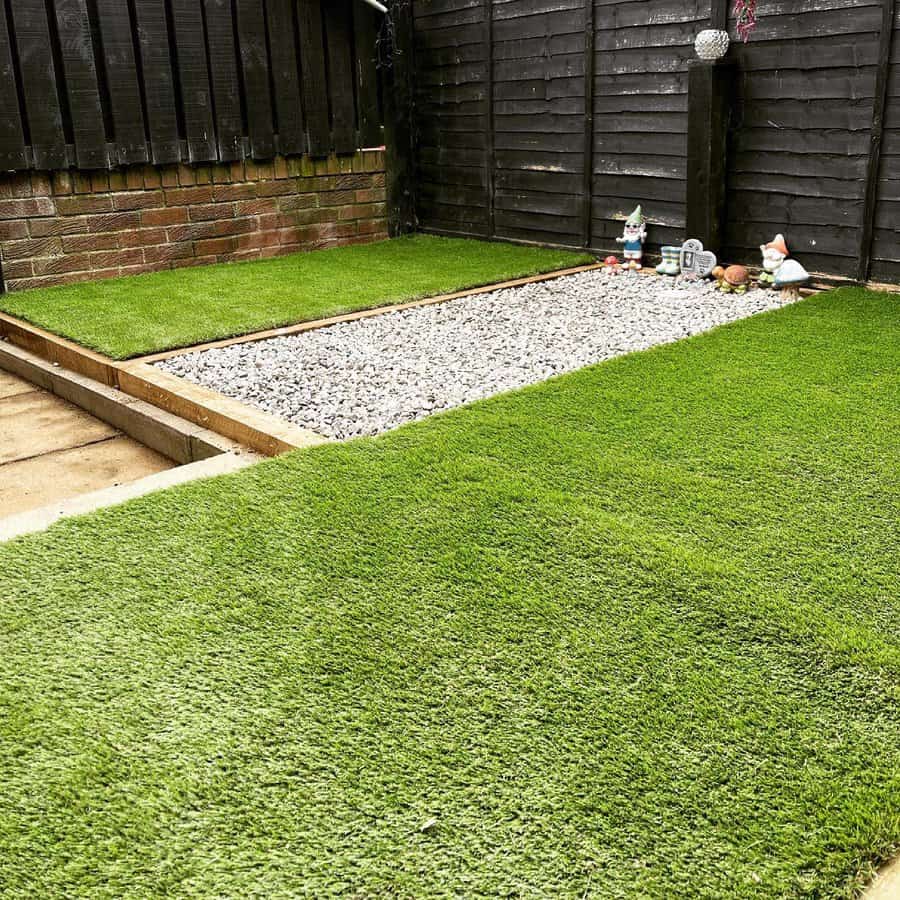 Wood is also one of the most popular cheap garden edging ideas. While railroad ties can be expensive, there are other more affordable wood options. Landscape timbers can create a border for your lawn and define the different areas.
Lawn Edging FAQs
What is the cheapest lawn edging?
The cheapest edging to install is plastic. The material is affordable, and the manufacturing is low-cost. This makes it an affordable edging material. It also comes in rolls, so you can buy exactly how much you need without overspending. 
What is the easiest landscape edging to install?
The easiest lawn edging is one that doesn't require any digging. To install it, you pound stakes into the ground to hold the edging in place. Metal rails or plastic edging use this method for installation.
Is landscape edging necessary?
In short, yes, edging is necessary because it keeps your lawn contained. Otherwise, it will spread out and send shoots into your garden beds, landscaping, and under your concrete. Edging also keeps your lawn looking nice, which improves the curb appeal of your property.