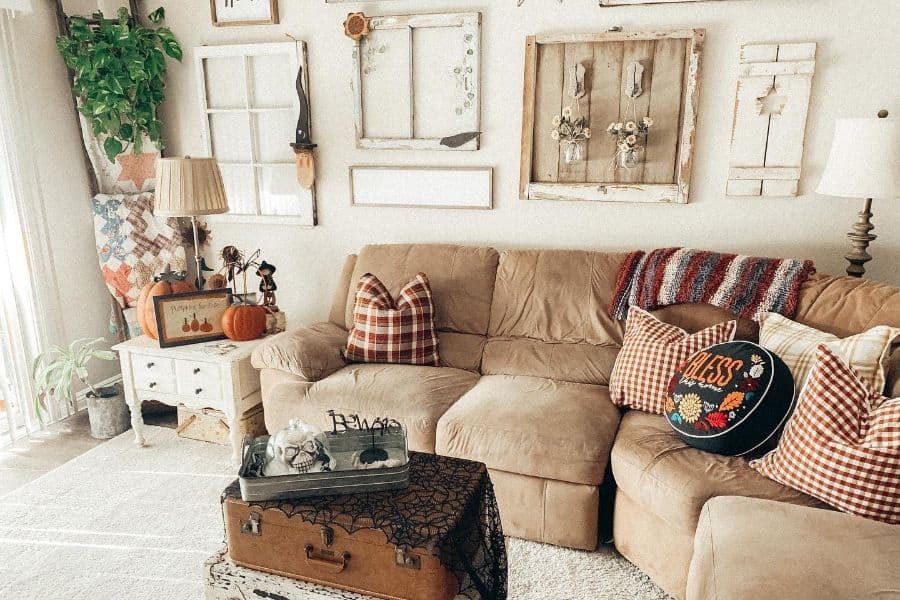 The Top 48 Old Window Ideas
"I went window shopping today! I bought four windows."  –  Tommy Cooper
An old window may seem like an odd thing to buy—four of them even more unusual. But as home décor experts know, there are dozens of creative ways to repurpose old window frames into something beautiful. Decorating your home or garden with vintage windows instantly adds a casual, historic charm.
From wall hangings to wreaths, we've collected an impressive gallery of repurposed old window ideas. As you scroll through, imagine the ways you can transform these discarded objects into useful, lovely keepsakes.
1. Craft
An old window is like a blank canvas for whatever craft inspires you. When you find the perfect old window for the craft project you have in mind, it may still need tweaking.
The original patina might offer enough vintage charm as-is. If not, it's easy to refinish or distress the wood and window glass to suit your style.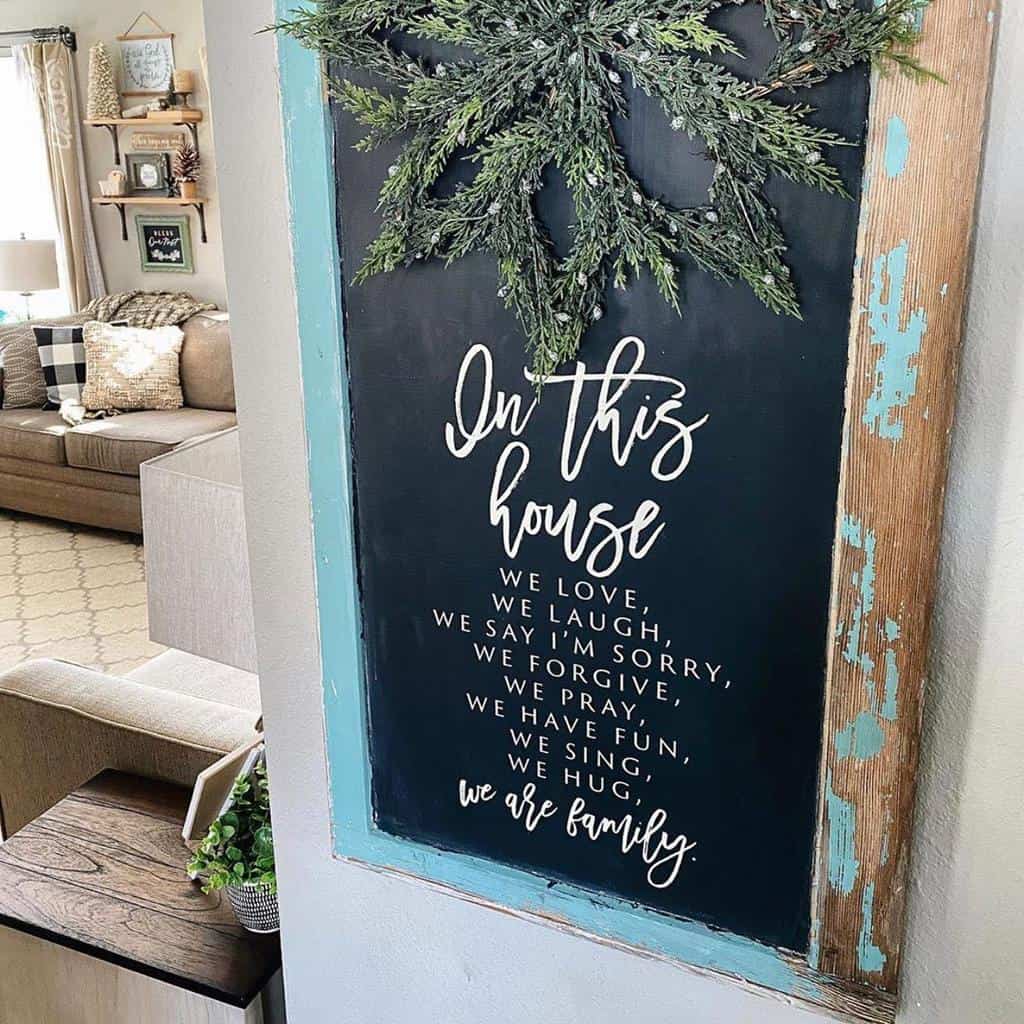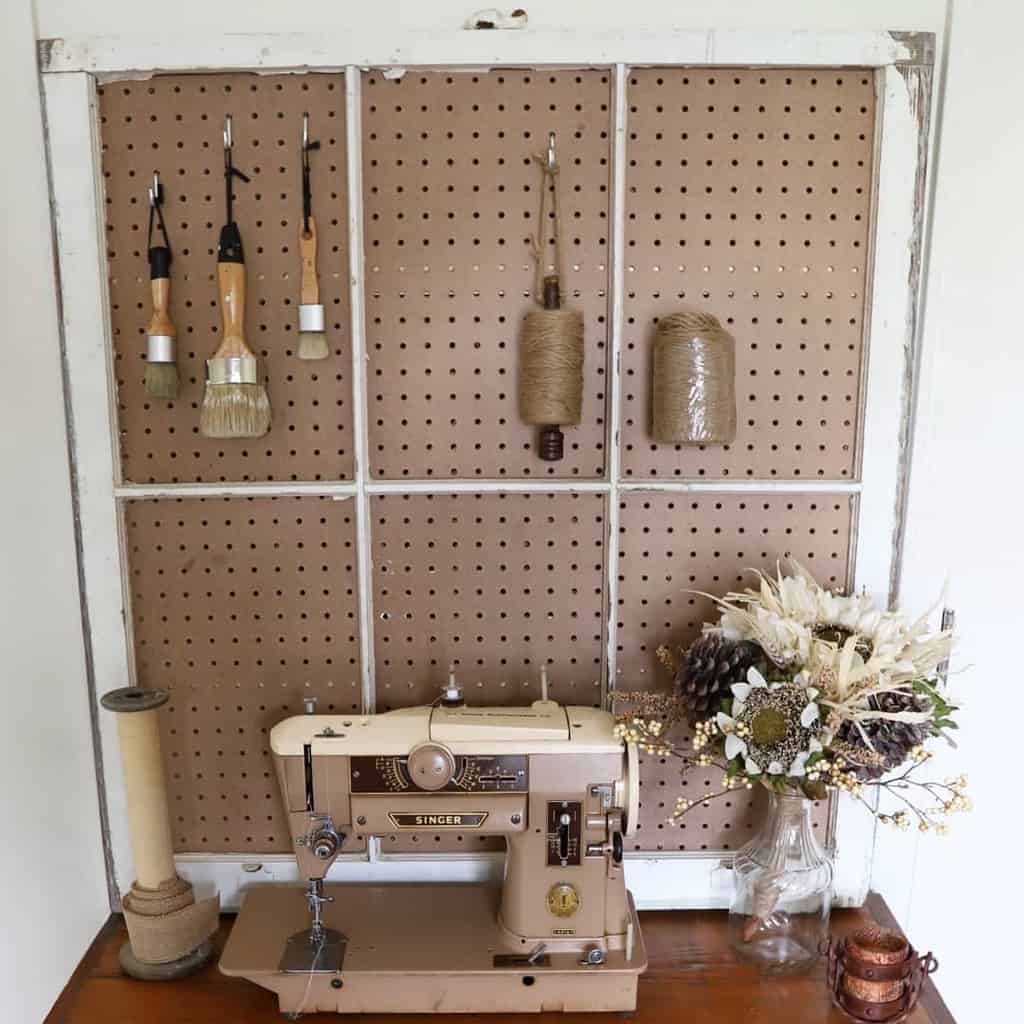 Decoupage is the art of using mod podge to affix fabric or paper to a hard surface. You can use squares of printed fabric or scrapbook paper to create a quilted look on a wood window.
Decorative
Old window ideas add cottage charm to your home, whether used with their original glass or as open frames.
They provide architectural interest to any room or outdoor living space. In fact, some designers simply hang a row of old windows over a table or position one over a bookshelf for a simple room accent.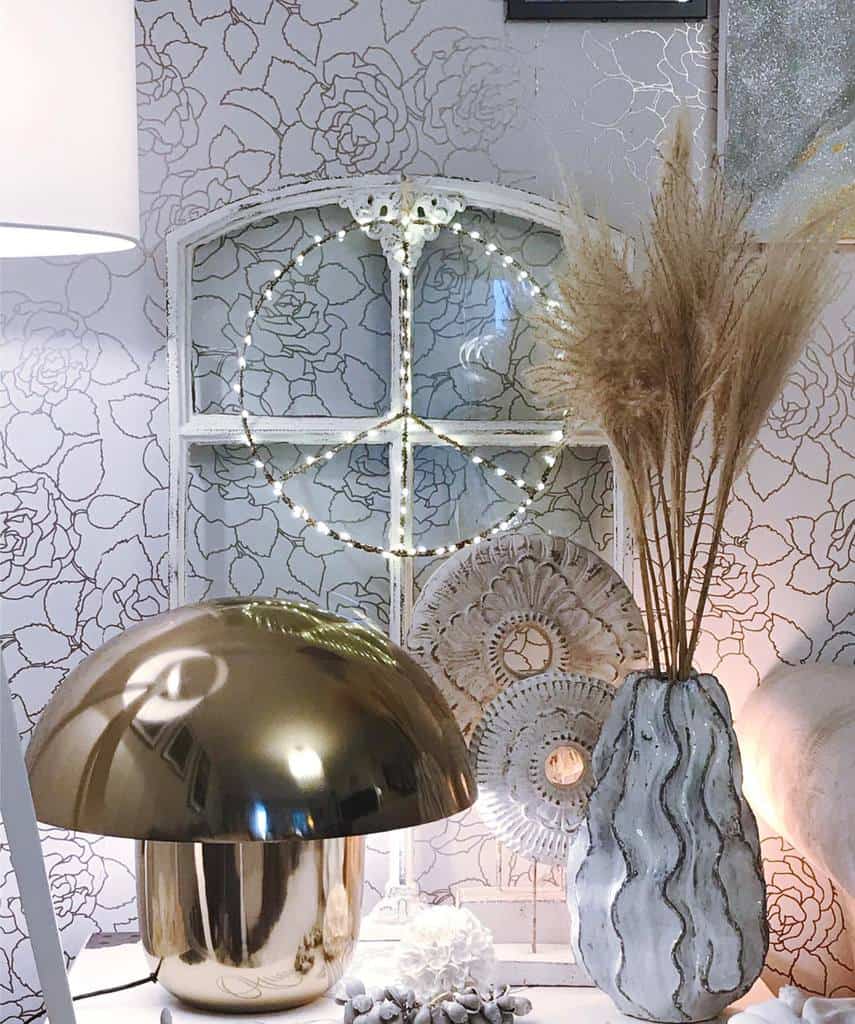 Press flowers or greenery between glass panels for a botanical piece of art. Each window panel can serve as a photo frame—a clever way to display family pictures that's especially enchanting with black-and-white photographs.
DIY
Old windows are ideal for DIY farmhouse or shabby chic projects. Don't reject a pretty old window that has loose joints. As long as the structure appears sound, it should be simple to repair it with nails or glue.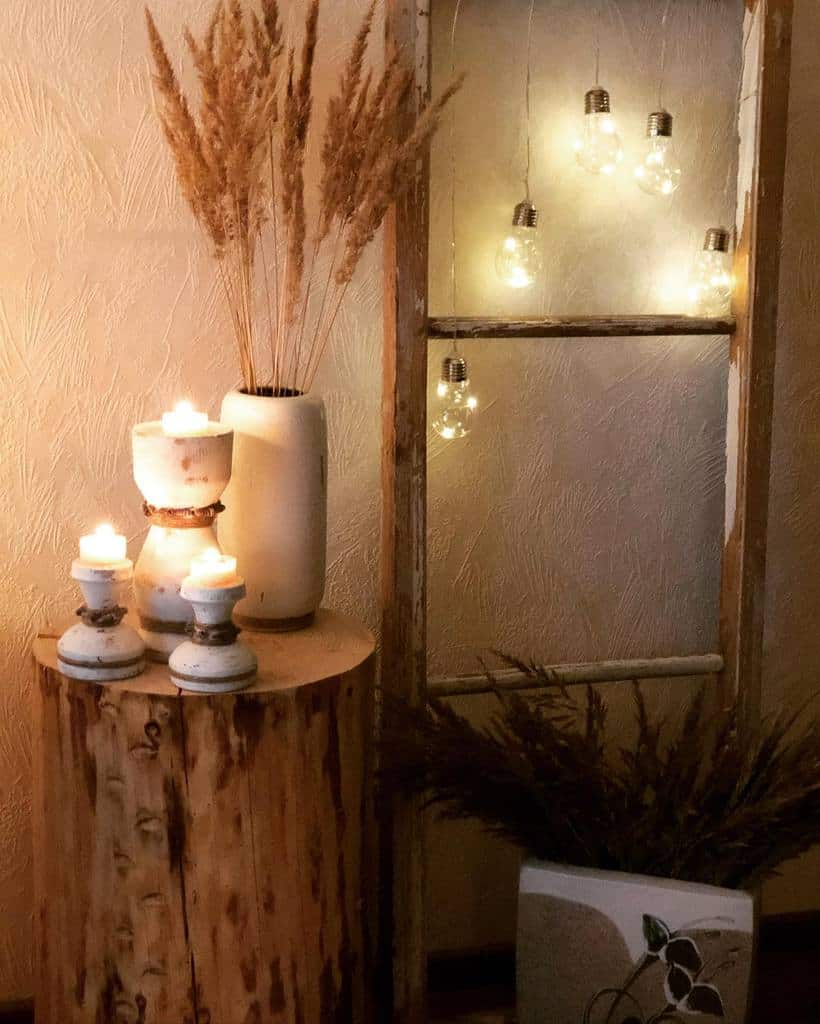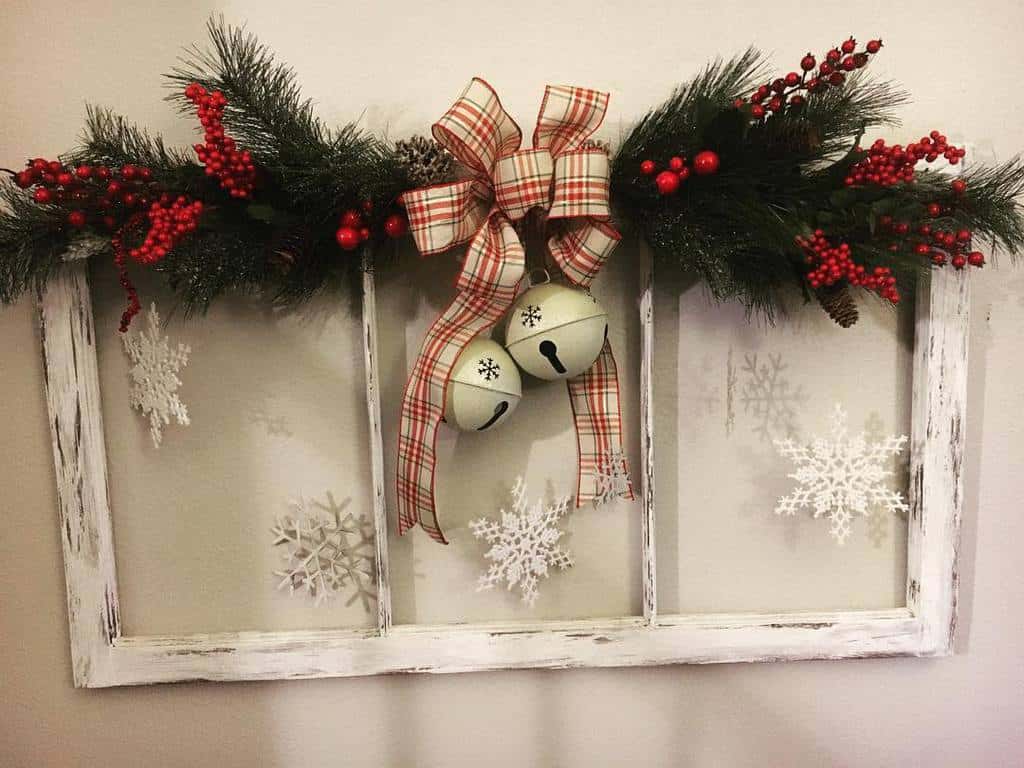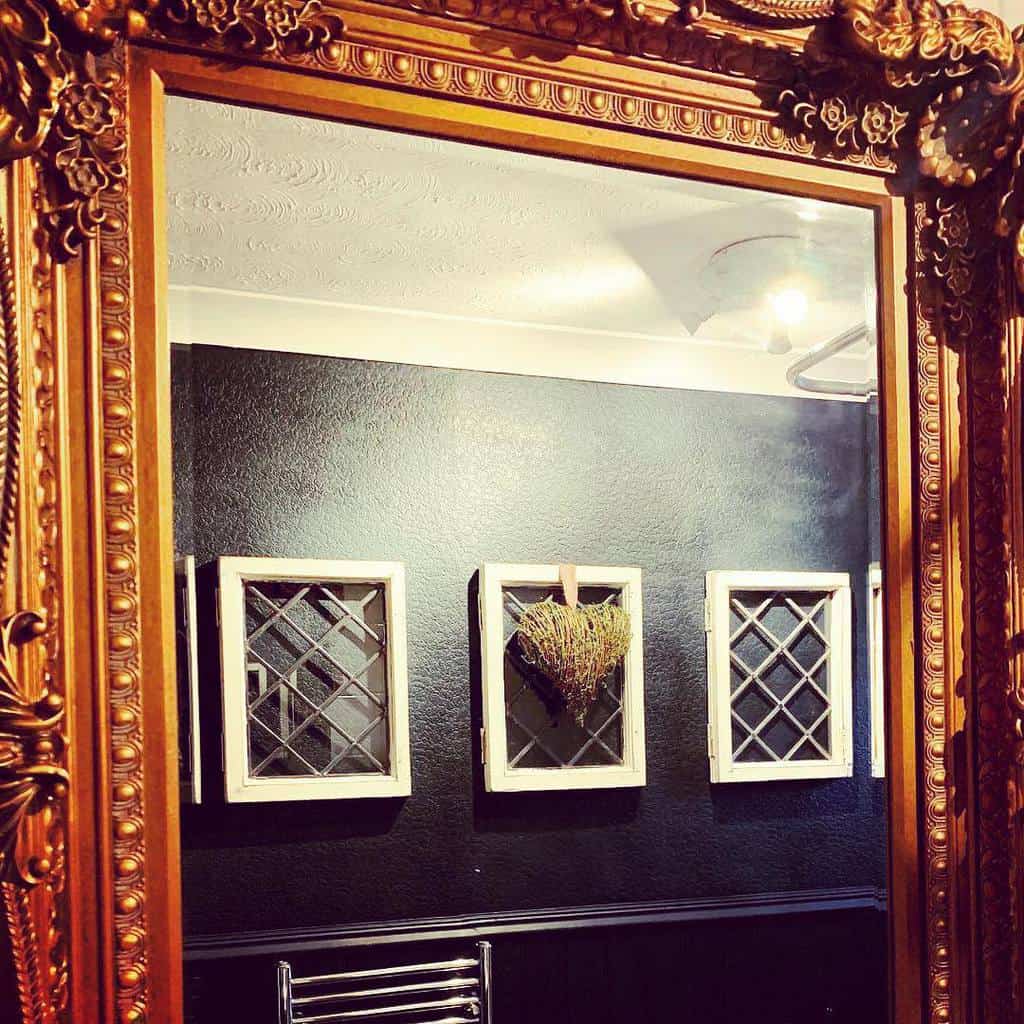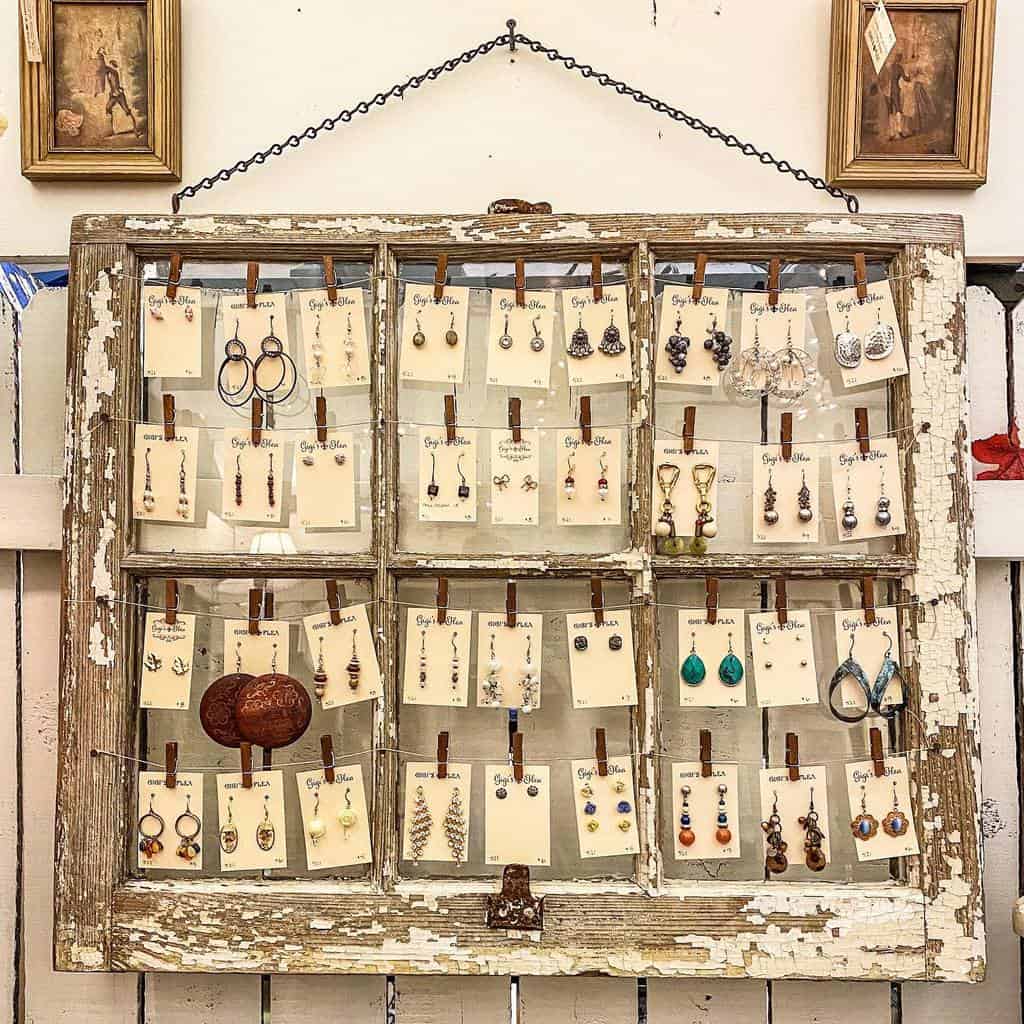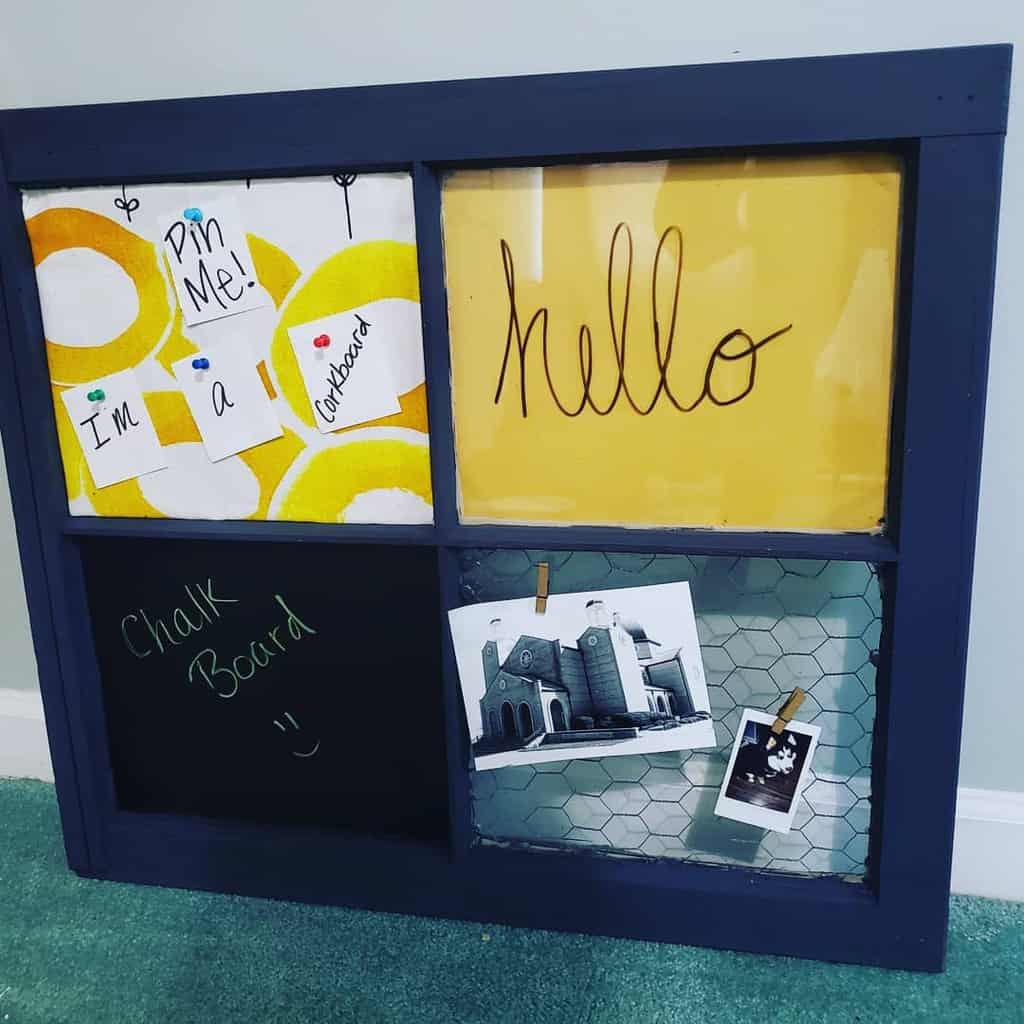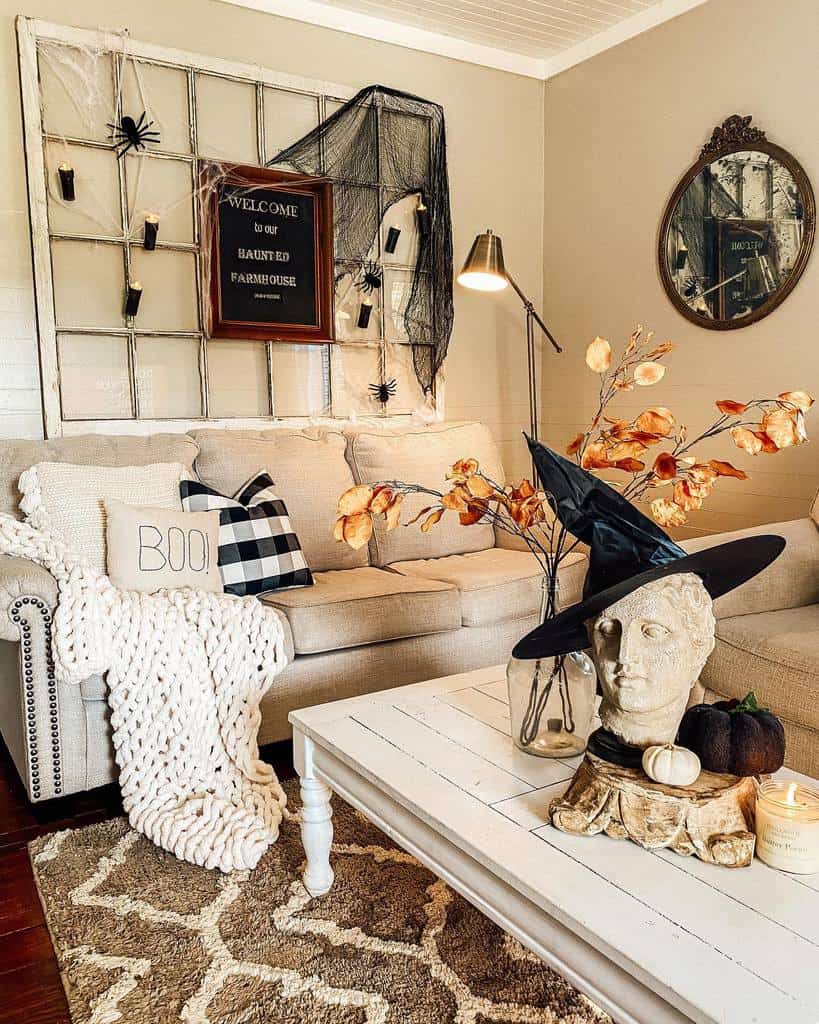 It's easy to DIY an old window into a cute chalkboard or bulletin board. This is an attractive alternative to a standard dry erase board.
Frame
Why settle for an ordinary picture frame when you can turn an old window into a showcase?
Use a window to frame a landscape painting with farmhouse flair. Or frame a beautiful piece of holiday fabric with an old window and add it to your Christmas décor.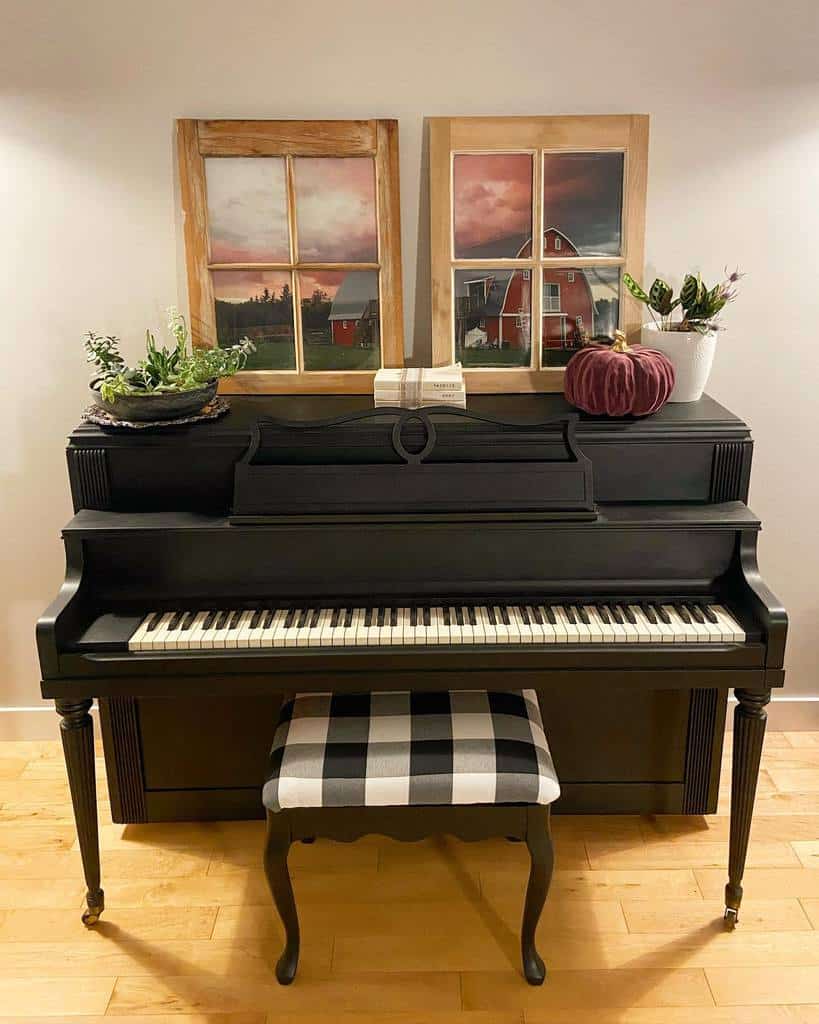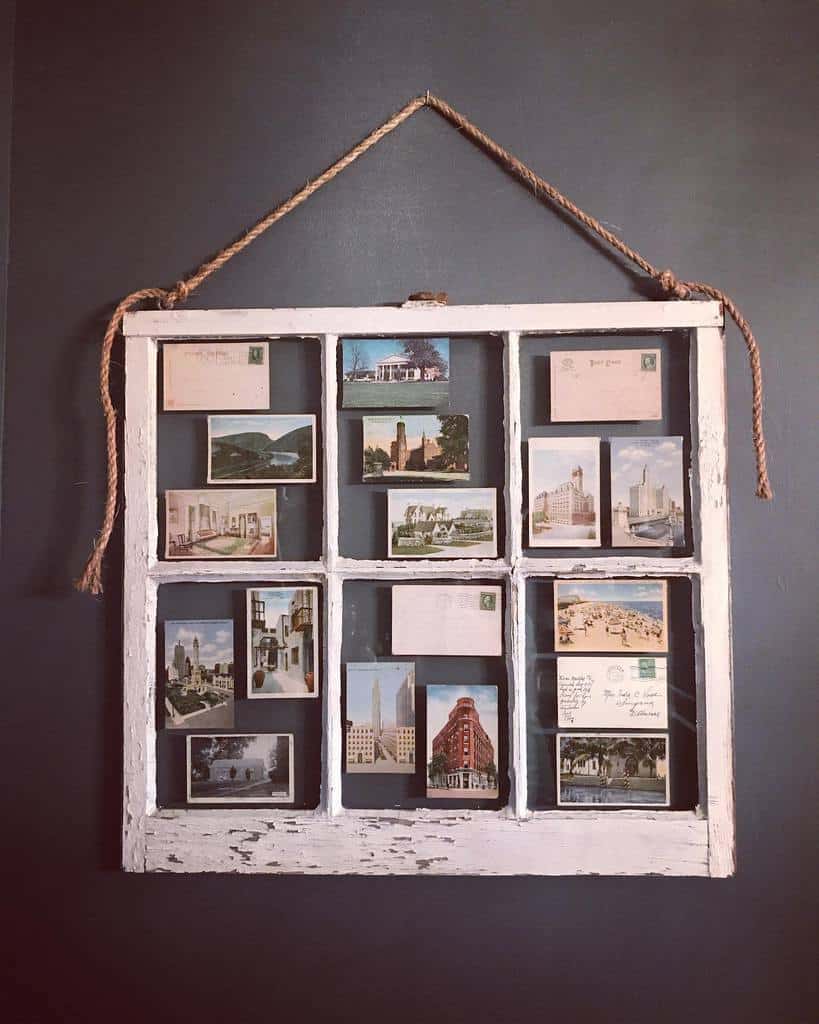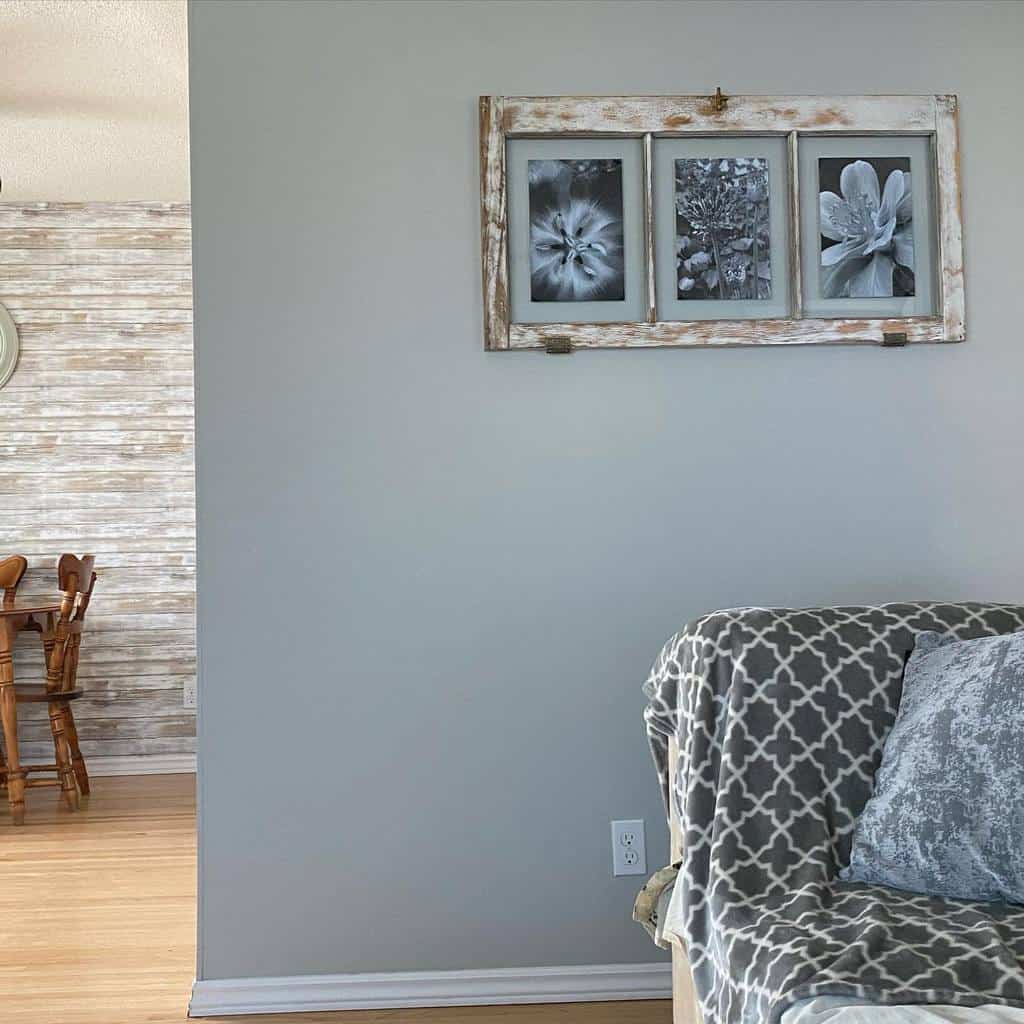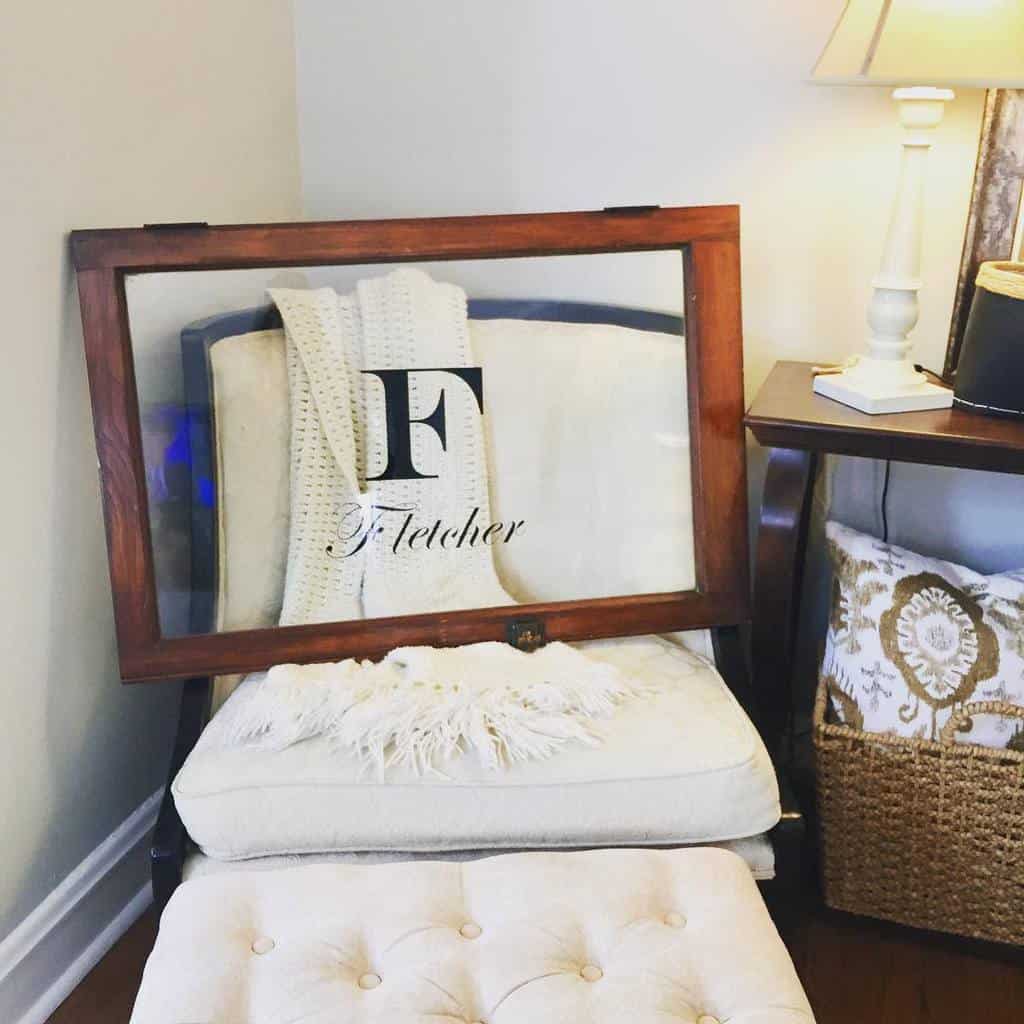 Old windows are a great photo frame DIY project. If your photos are large enough, center each one in a window pane.
If you have a collection of smaller pics, nail rows of thin wire or string across the window frame and clip on your pics with tiny clothespins.
Glass
Naturally, glass is the quintessential window pane filler. If you can find an antique window with its original wavy glass, you may wish to display it as is, in all its vintage glory.
However, regular glass is an acceptable window replacement if the original panes are missing or broken.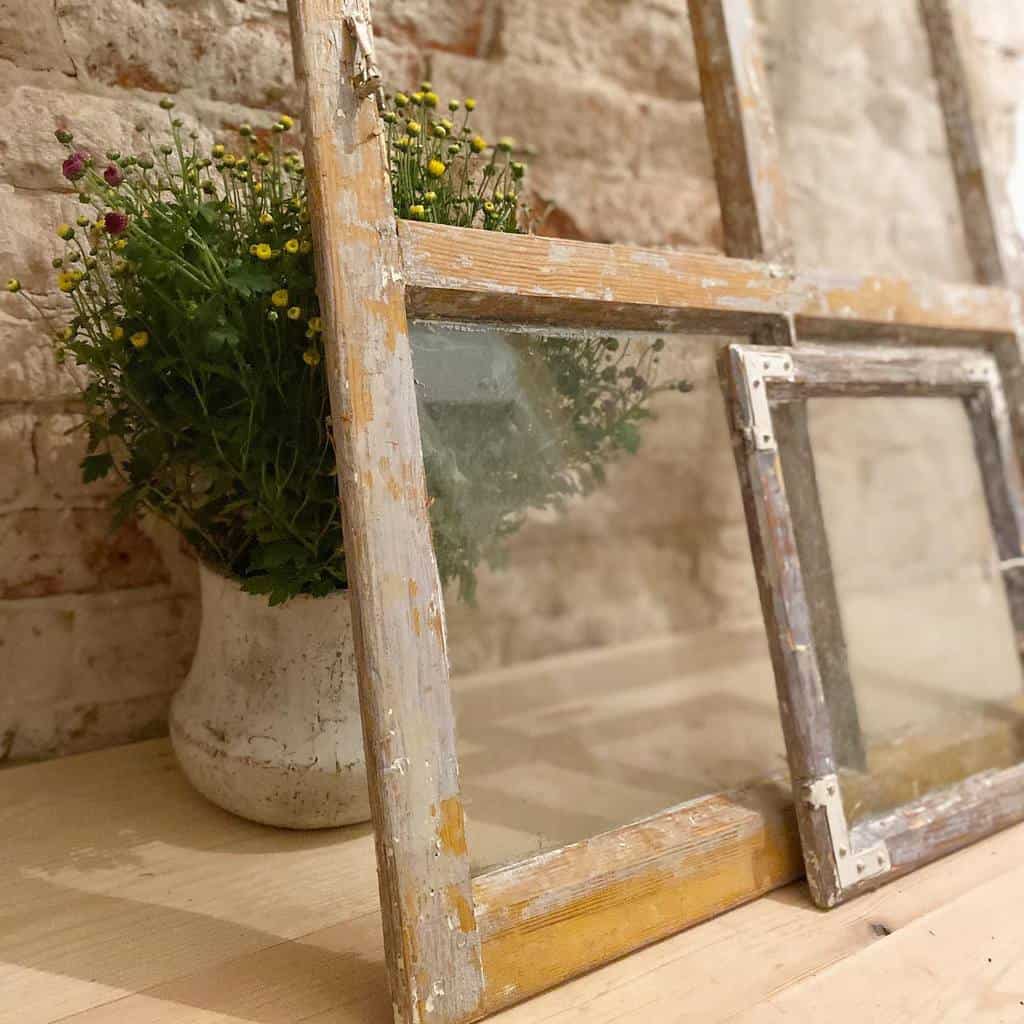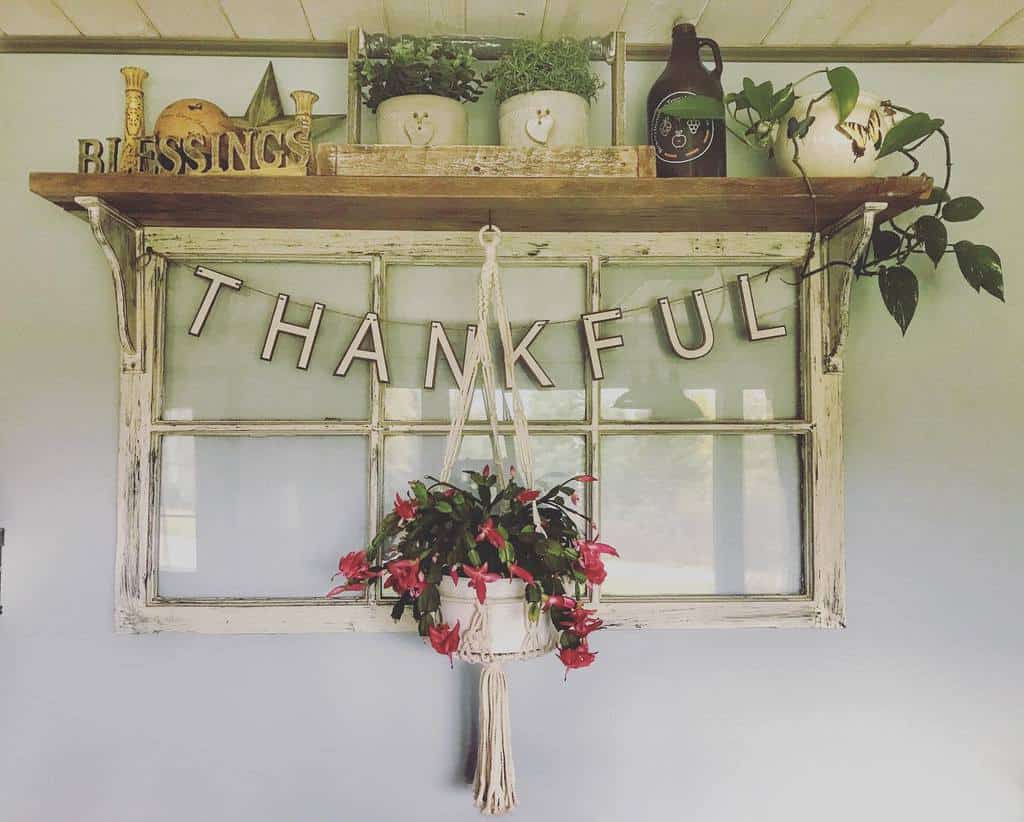 Colored glass pane options abound, including stained glass. If you can't afford to hire a stained glass artist, you can purchase vinyl window film that provides a quite realistic alternative.
Hang your colorful stained glass window over a sunny kitchen or bathroom window to make the most of its colorful beauty.
Greenhouse
Old windows are more than a pretty accent; they can be quite functional as well. Nail together a collection of old windows to make a charming backyard greenhouse cottage.
Continue the rustic appeal by hanging an old door at the greenhouse entrance.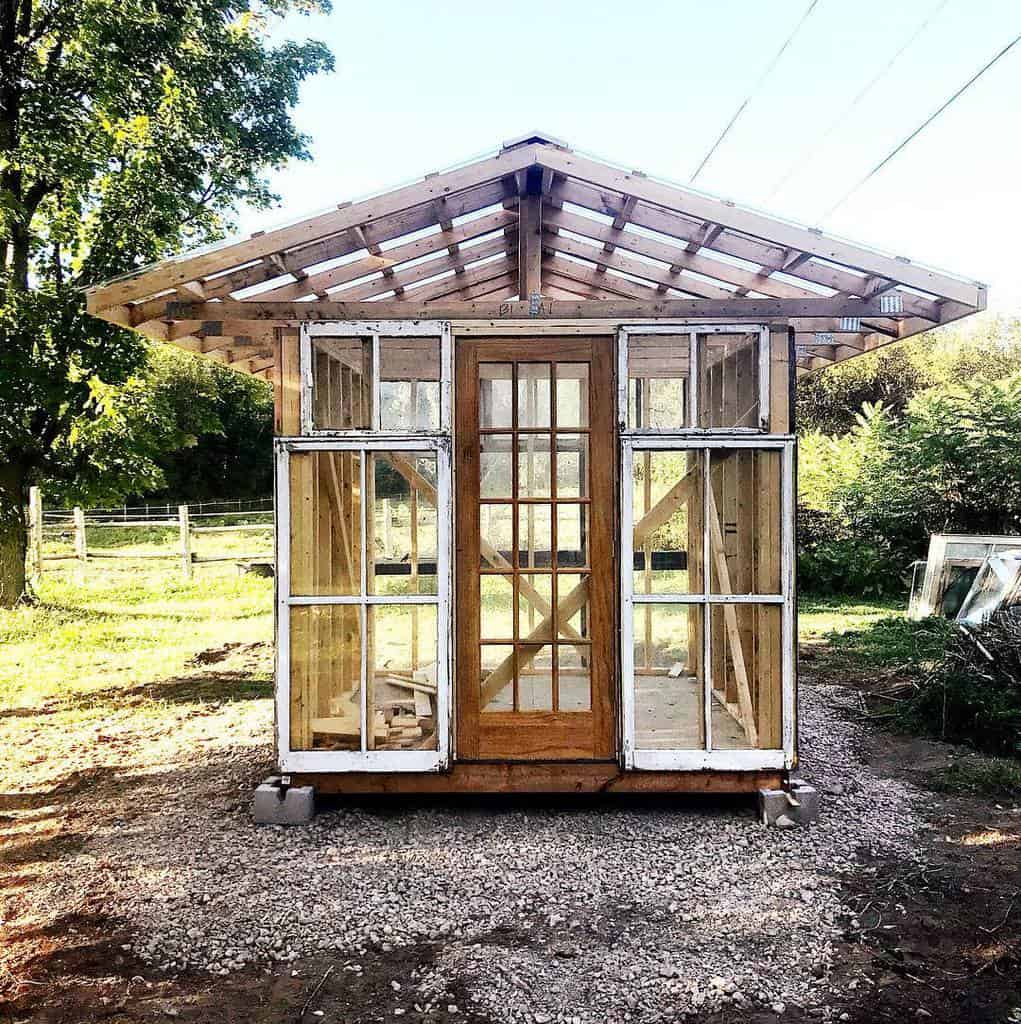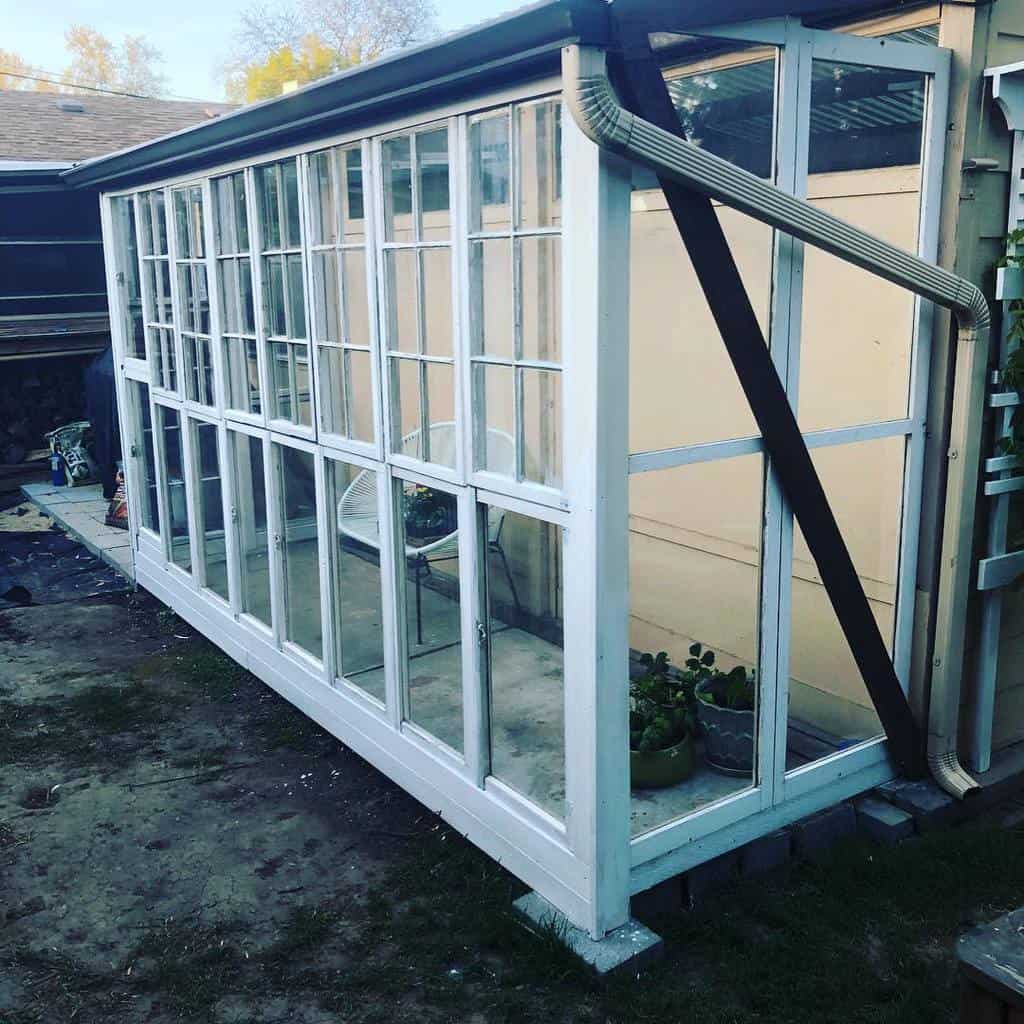 If your garden space is limited, make a small tabletop greenhouse out of little window frames. Arrange two windows in an A-frame configuration and use it as a cover for a child's small fairy garden.
Mirror
Removing a window's original glass pane—or panes—and replacing them with mirrors is perhaps the most popular of all old window ideas.
A standard mirror pane provides the clearest reflection, but mercury glass mirrors add vintage charm.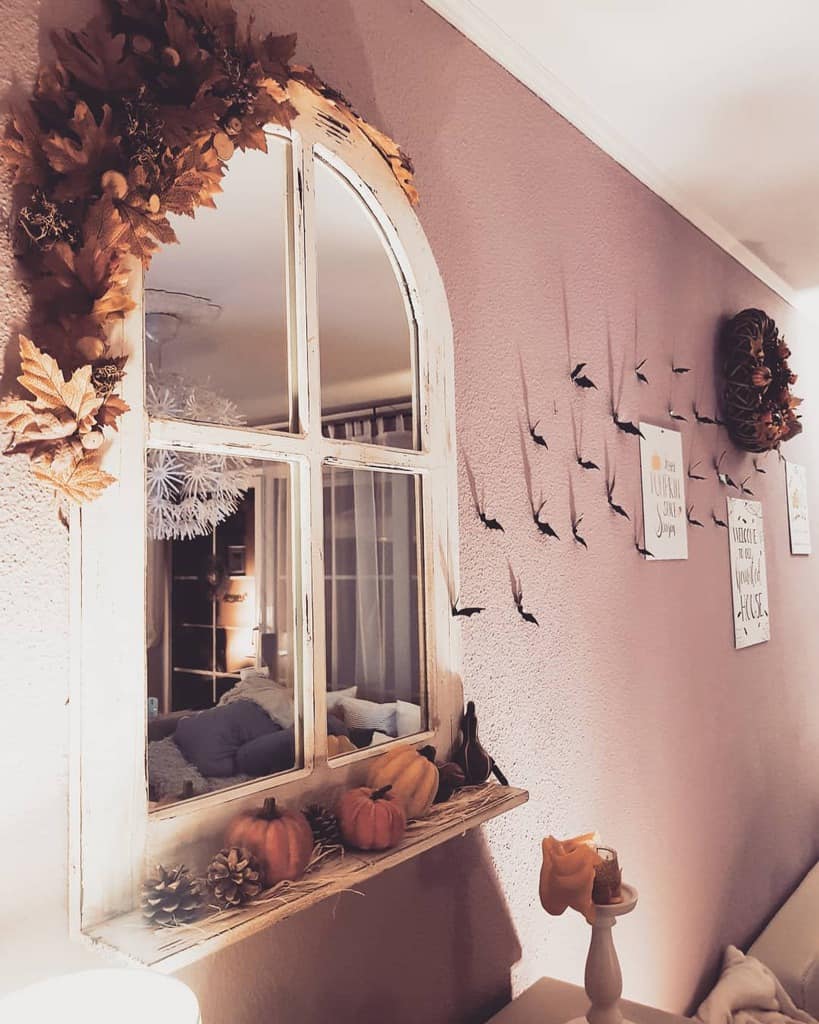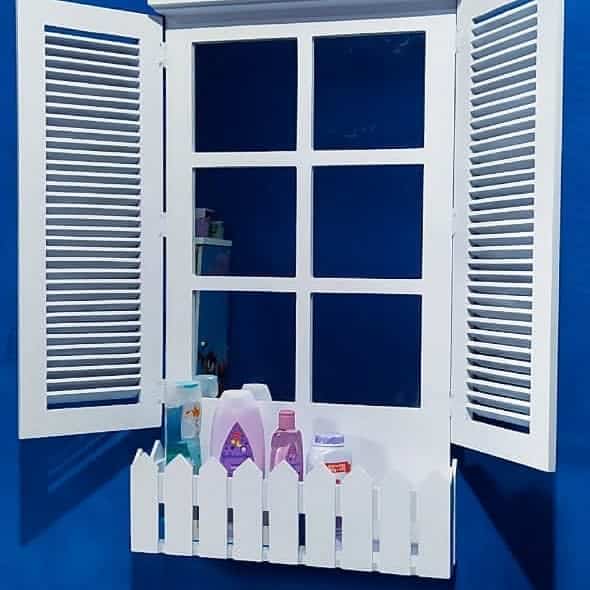 Hang your window mirror over a dining room buffet or bedroom dresser. A mirrored old window is a great idea for replacing a builder-grade bathroom mirror.
Hang an antique finished mirror in the mudroom or beside the front door for quick appearance checks as you leave the house.
Painted
Paint can be the one thing that turns an old window from interesting to impressive.
Paint the wooden frame or paint panels to go into each pane. If the window didn't already have a weathered finish, it's easy to DIY a chipped paint or distressed paint surface.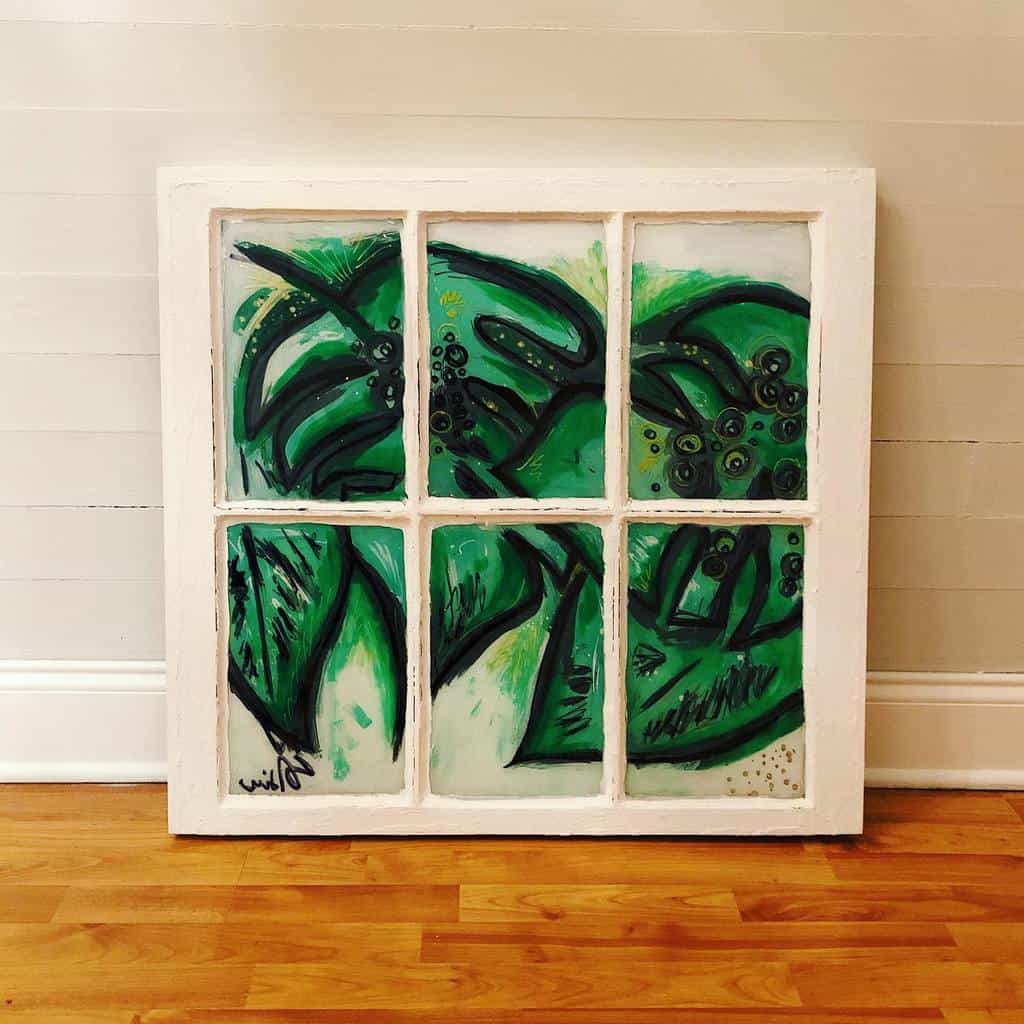 Use acrylic paint to paint a simple floral pattern on the window glass itself. Hung on a wall, the paint makes shadows that give the artwork a 3-D effect.
Recycled
Decorating with old windows is a great way to recycle something that might otherwise end up in the landfill. Look for recyclable windows set out on the curb on trash collection day.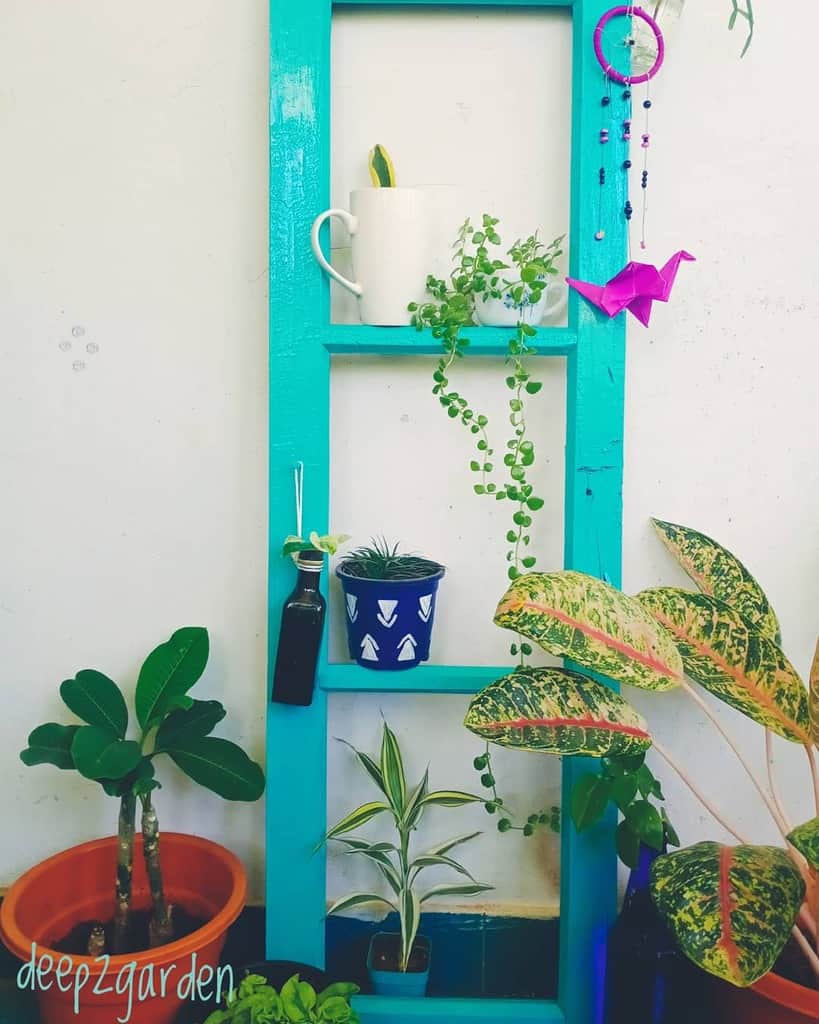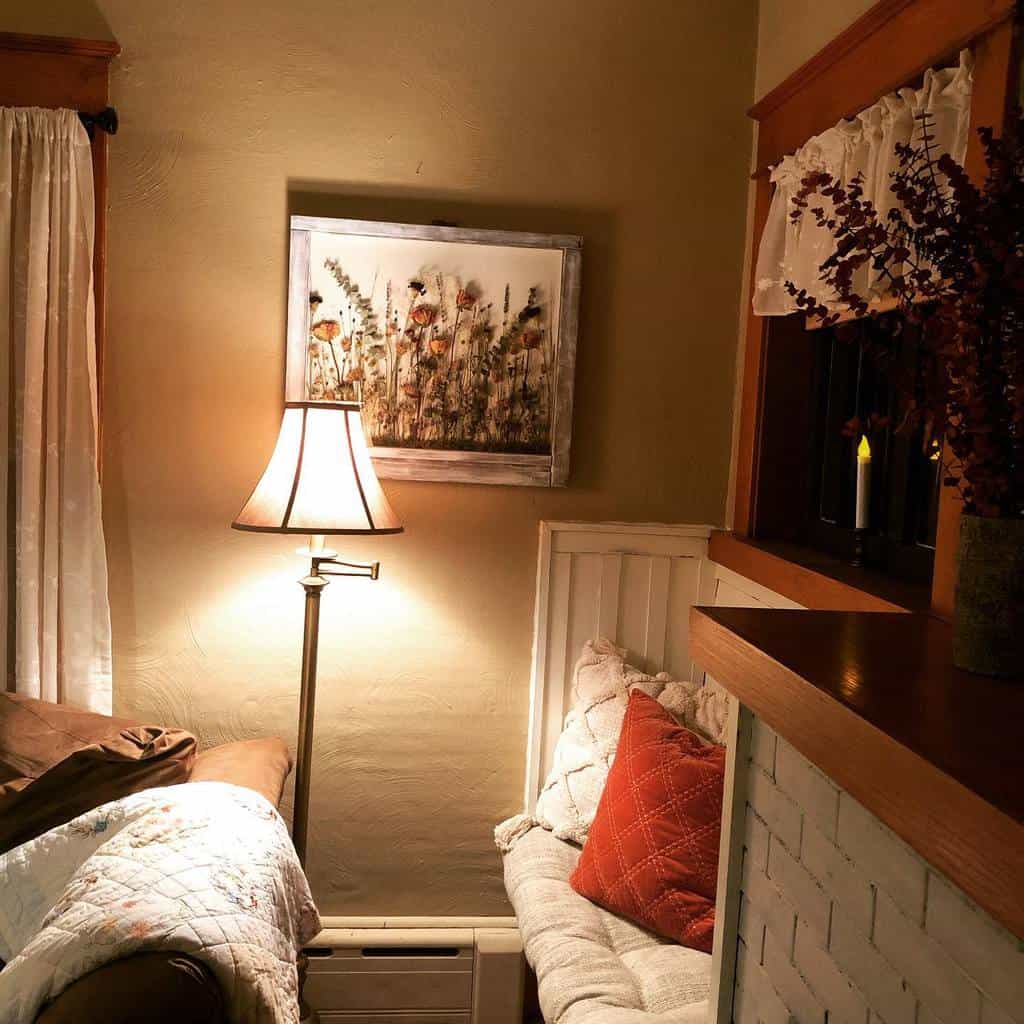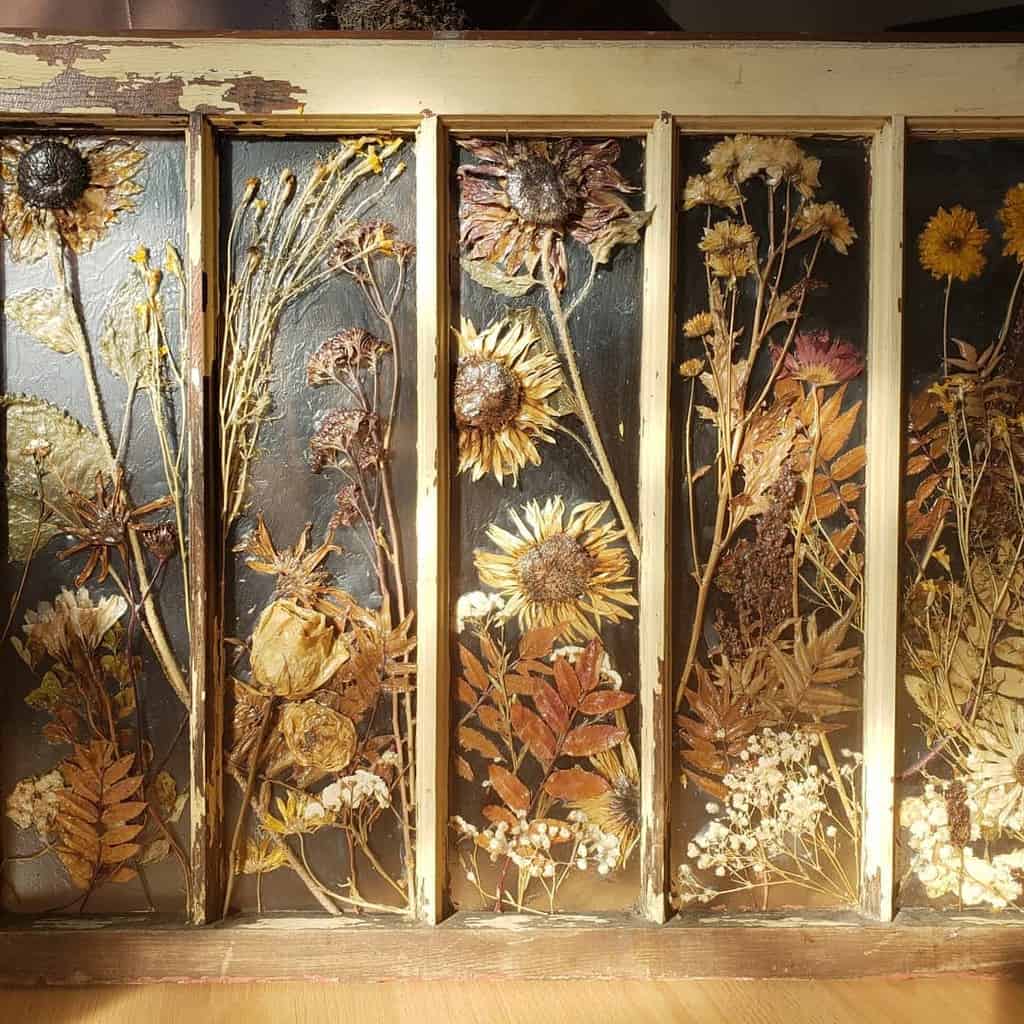 Recycled window frames can be used for display purposes or become part of your home's architecture. Recycled old windows are a charming alternative to new windows when building a playhouse or she shed in the backyard.
Repurposed
Mirrors and home décor aren't the only things you can make from an old window.
Add chalkboards to each window pane for a unique family message board. Hang an empty old window frame over a kitchen island and use it as a pot rack.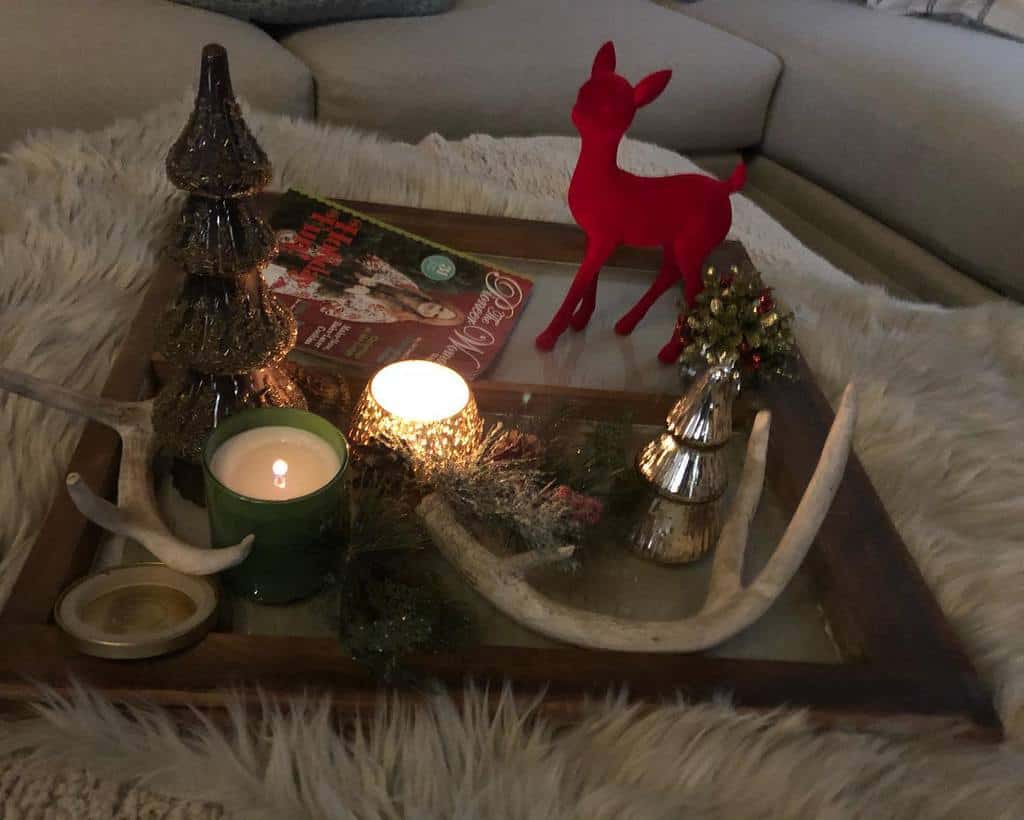 An old metal or wood window can also be repurposed into a coffee table or end table top.
You can also turn an old window frame into an attractive cabinet door. These window doors make amazing cabinet front replacements and can be used instead of a regular medicine cabinet door in the bathroom.
Screen
Look to antique windows if you need curtains or a room divider to separate living spaces. Replace clear window panes with frosted glass if privacy is needed or use colored glass for a more decorative appearance.
Hang the window panes from the ceiling with simple chains or ropes, depending on the look you're going for.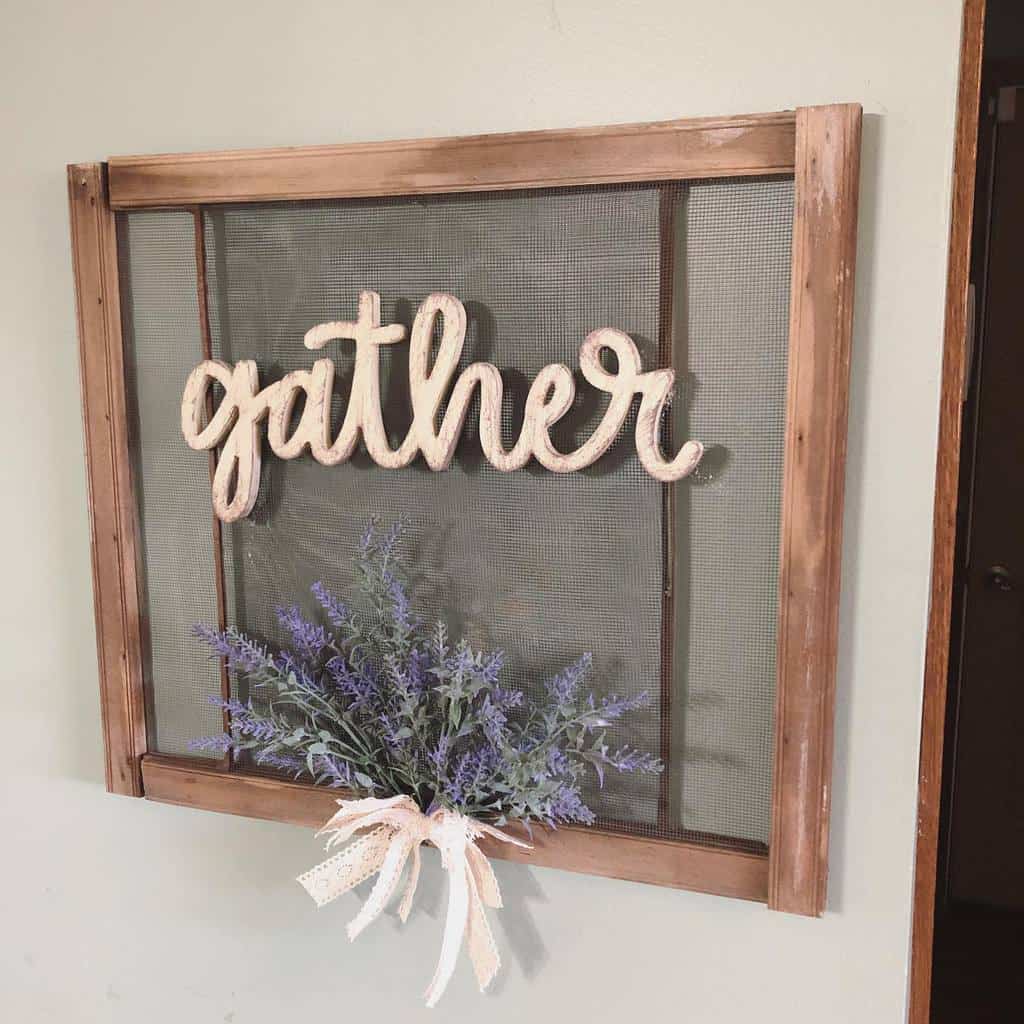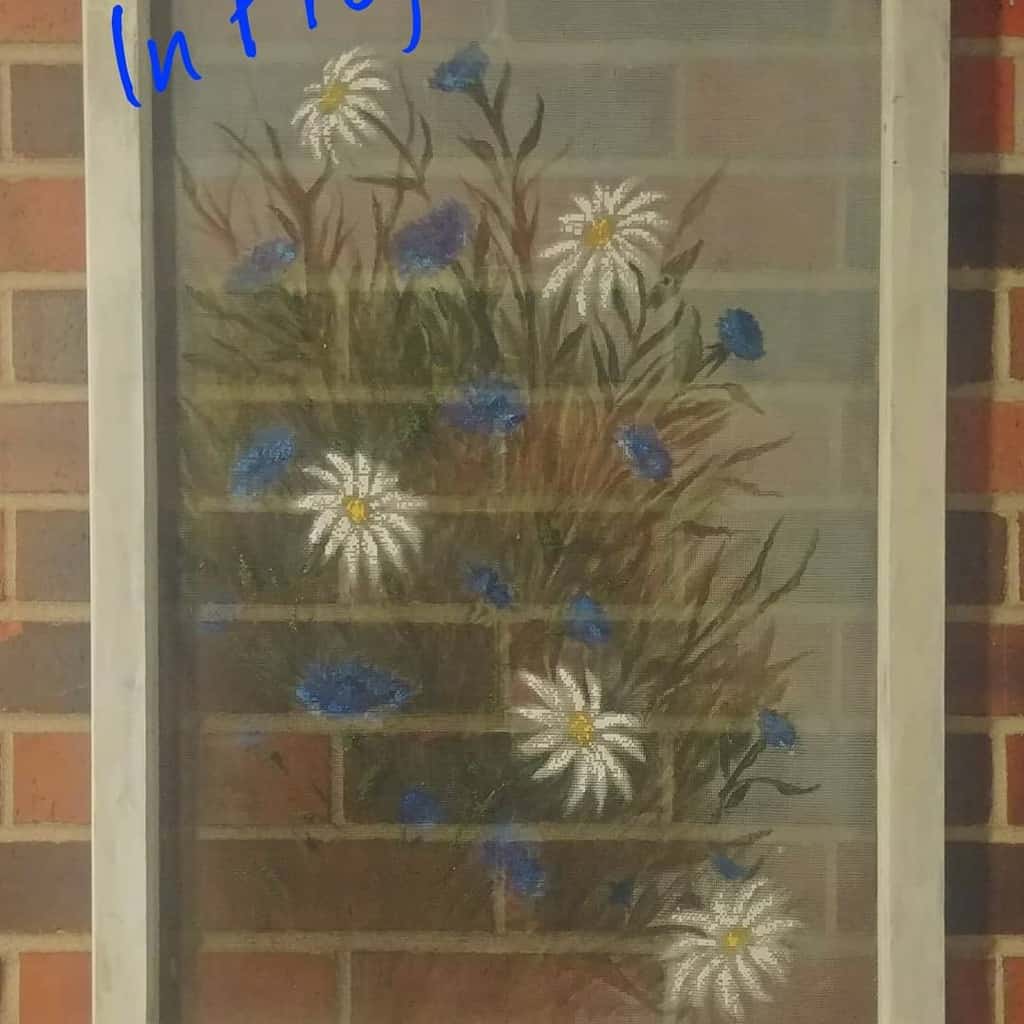 Outdoors, fill an old window frame's openings with chicken wire for a rustic garden dividing screen.
You can also mount a chicken-wire-filled window frame to a fence or wall alongside your garden as a support structure for beans, ivy, or other climbing vines.
Shabby Chic
Prop an antique window on a mantle or bookshelf for a simple shabby chic design element. Use it as a background for a flower-filled mason jar and a collection of black-and-white family photos.
A weathered old window frame is also an excellent backdrop that draws attention to a collection of vintage figurines, glass jars, or other antiques.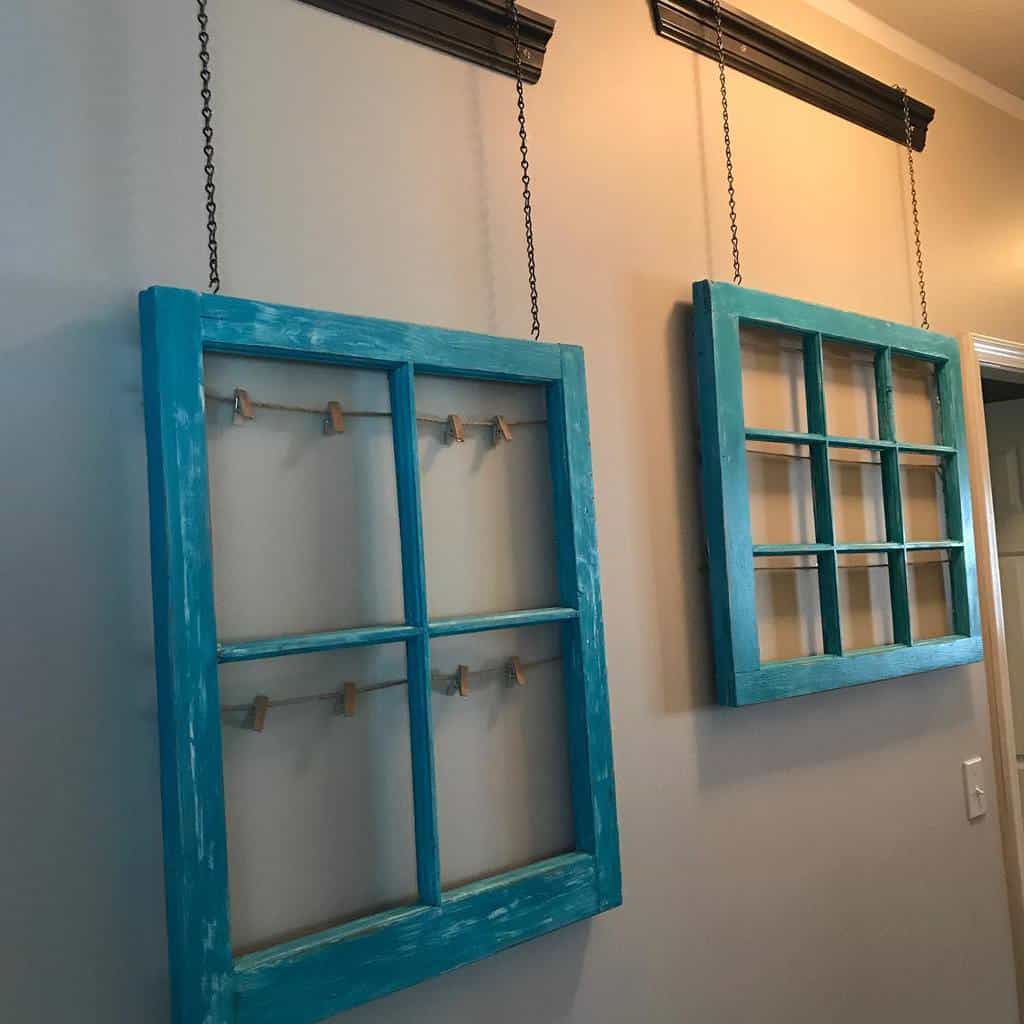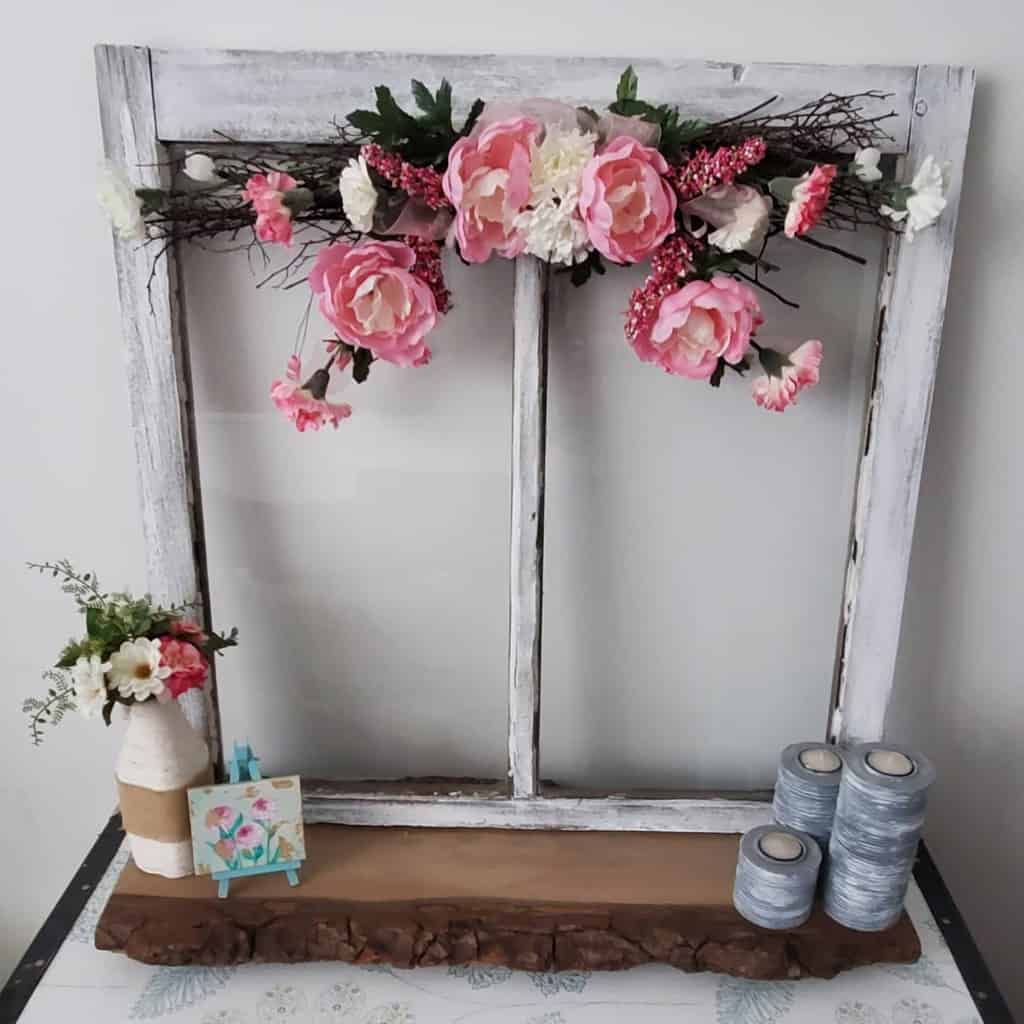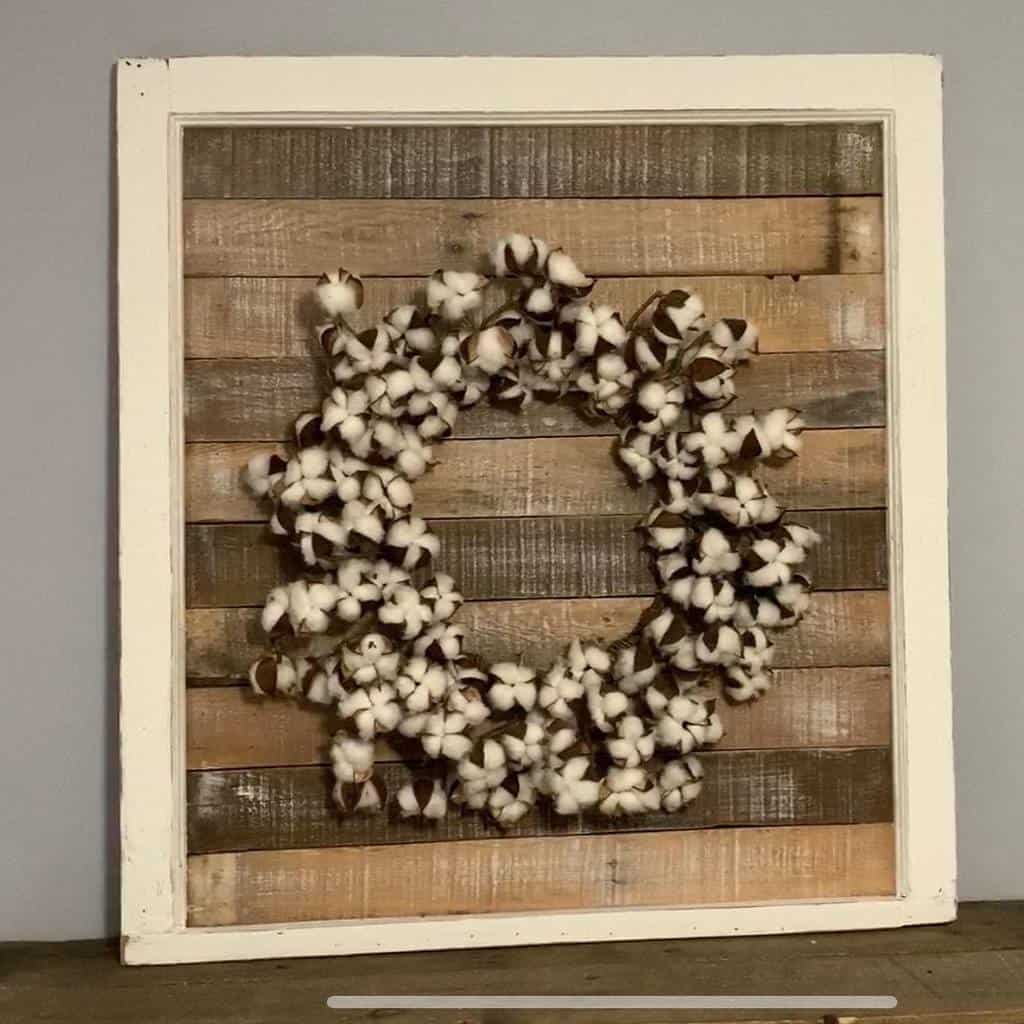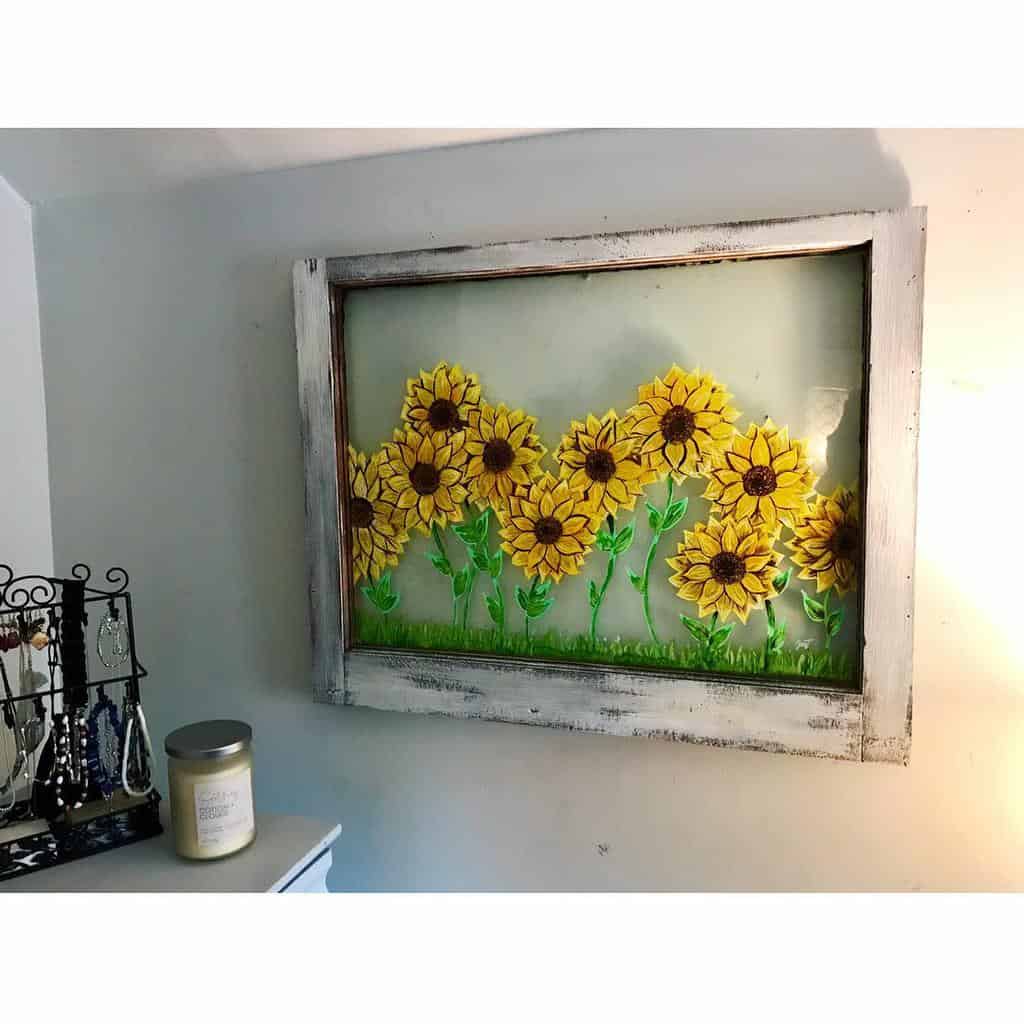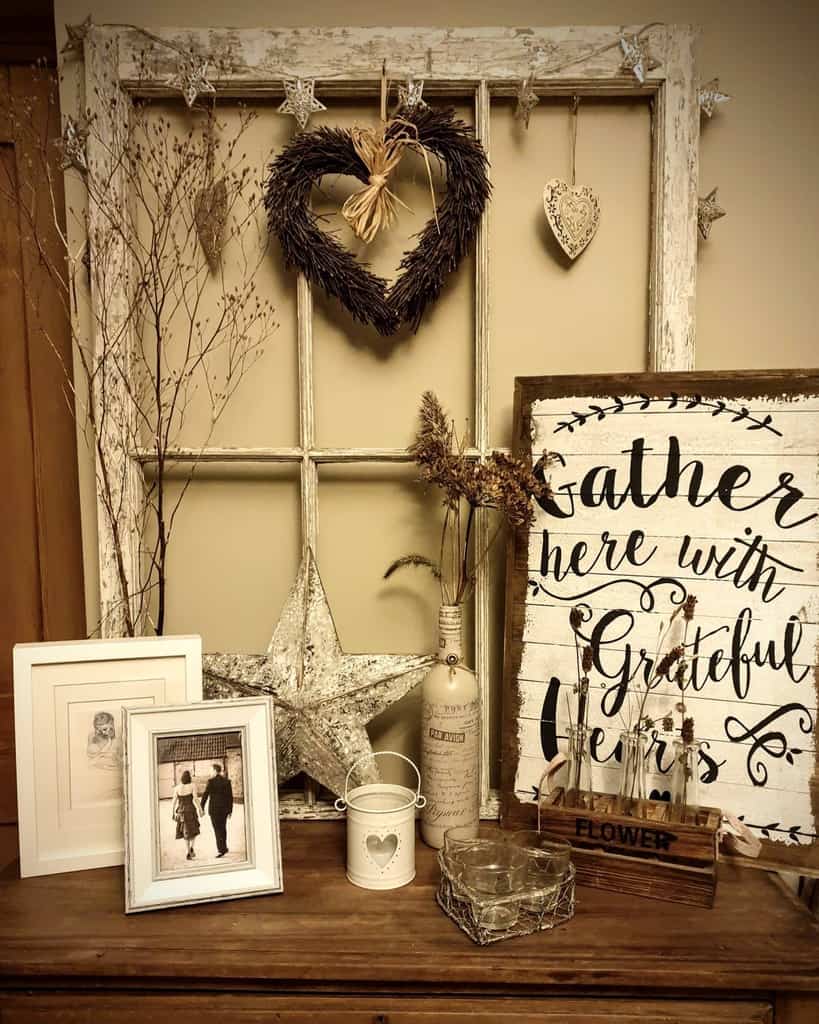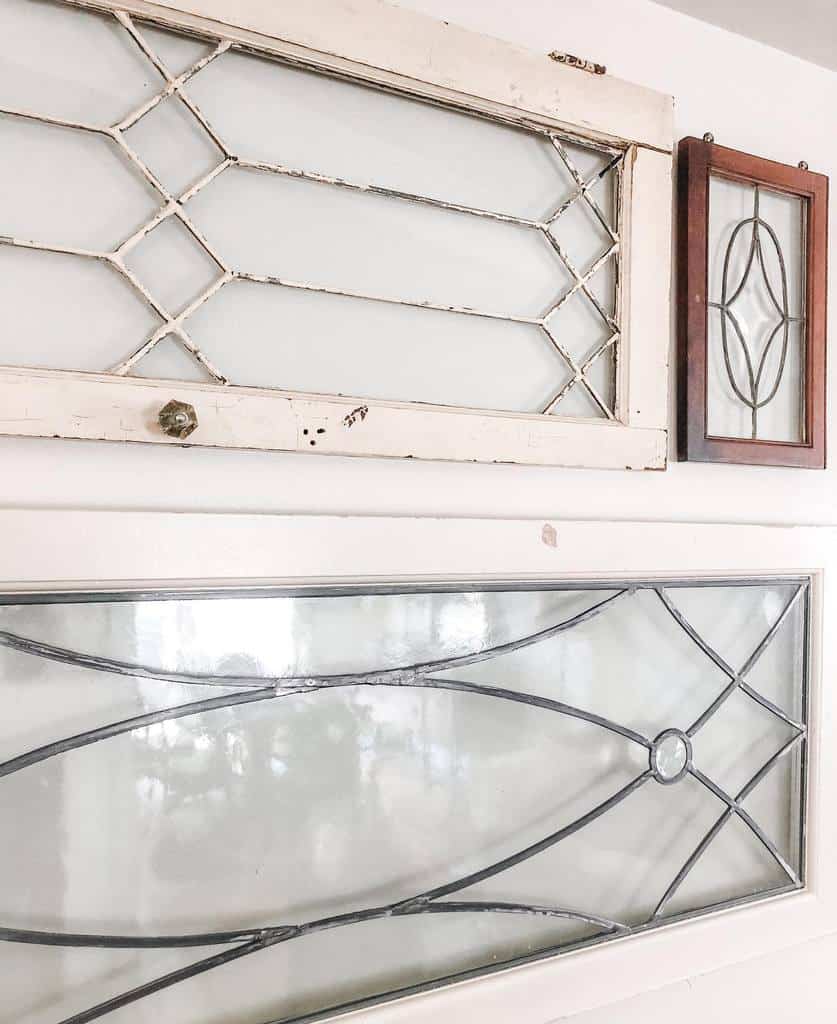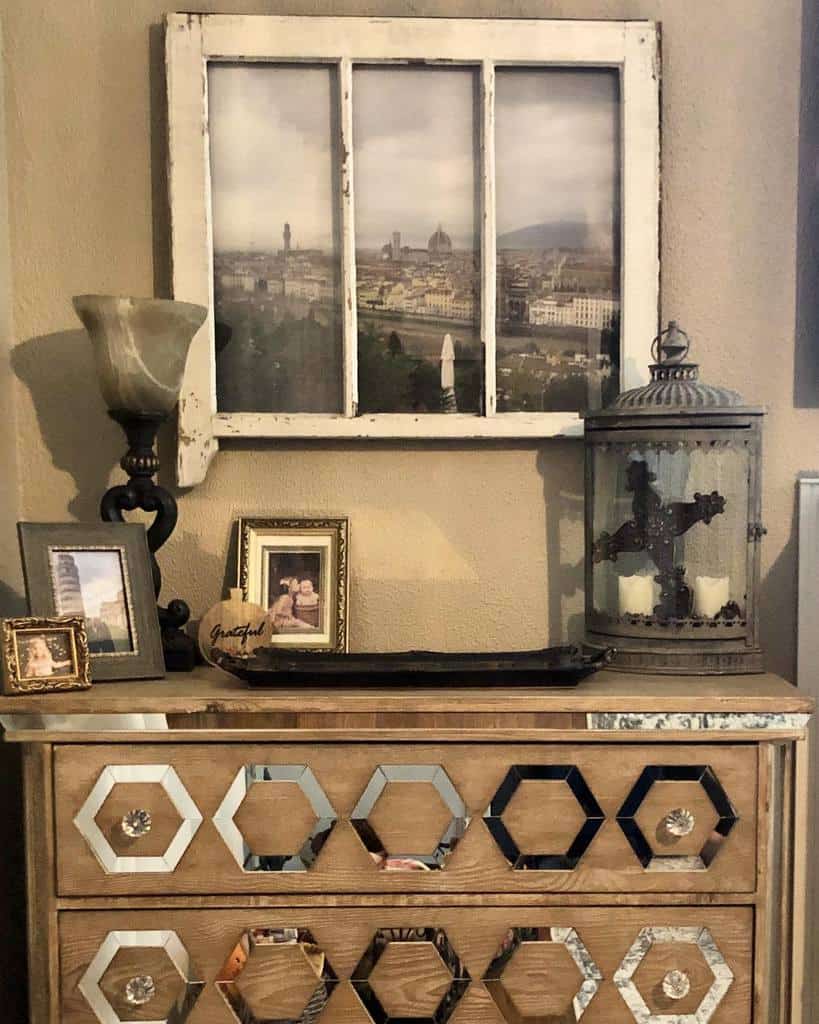 Create a unique shabby chic headboard by mounting a row of large old window frames above your bed.
An old door can also be transformed into a shabby chic headboard, especially if you replace one or more door panels with old window panels.
Vintage
Few items pair as well with antique décor as vintage windows. Whether used as frames, wall art, or a pot rack, old windows have just the right patina and weight to project a vintage vibe.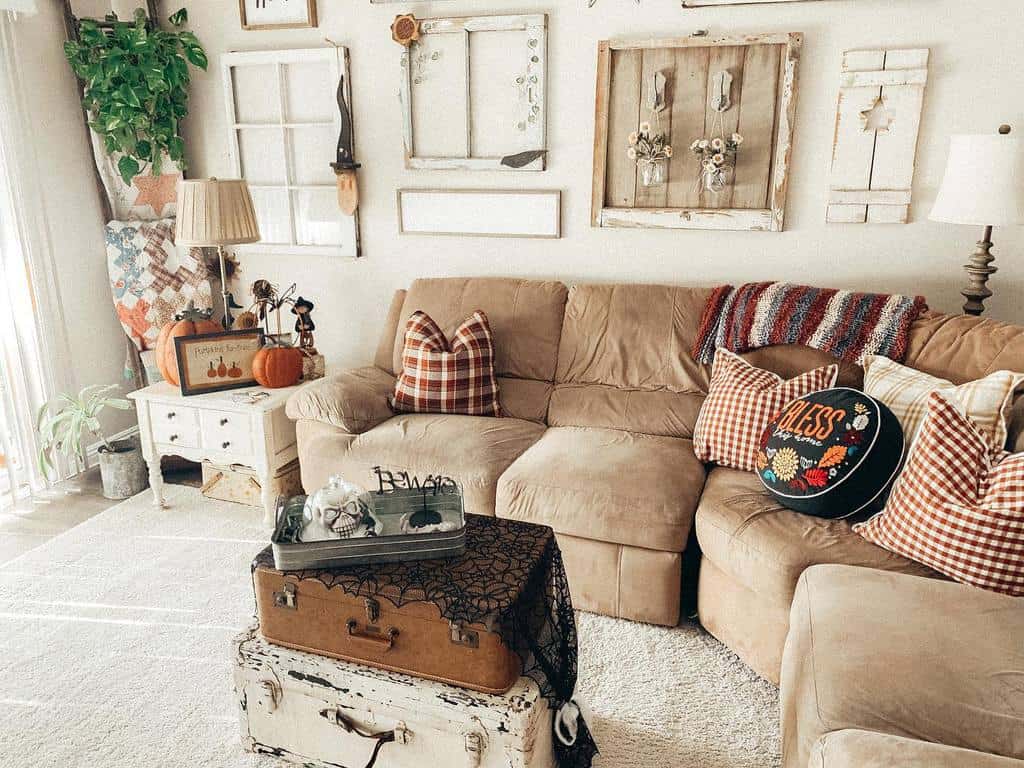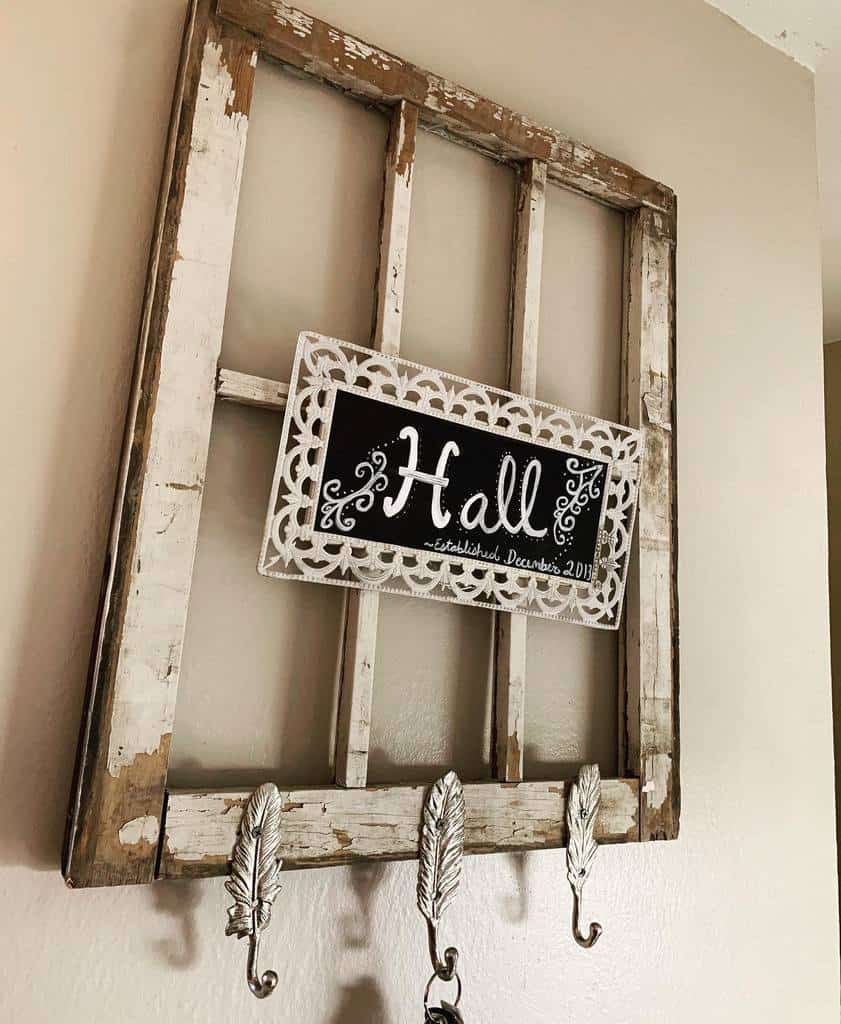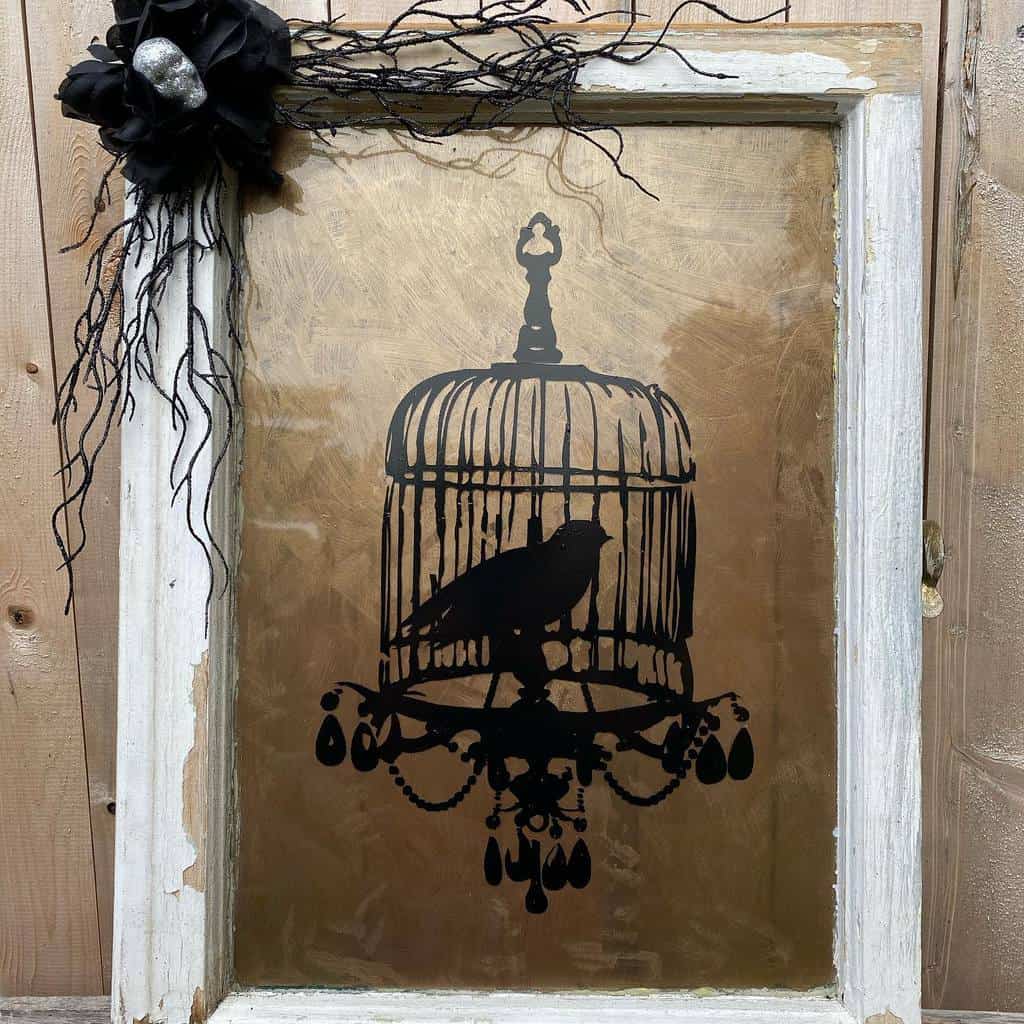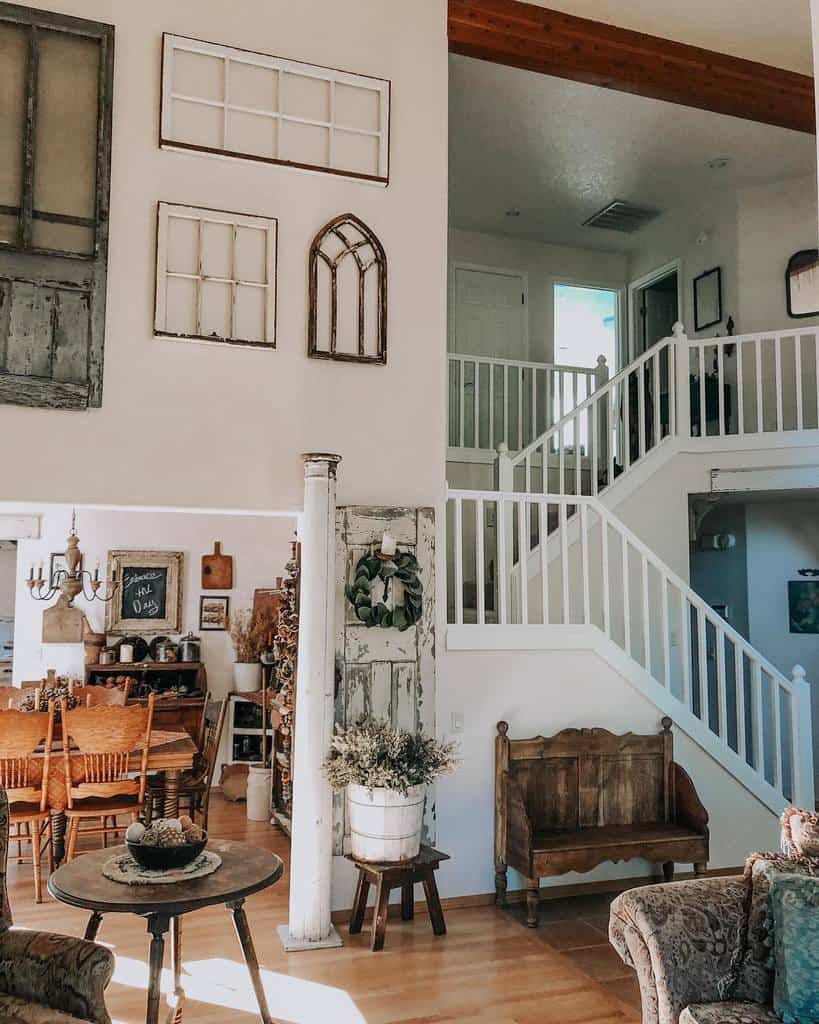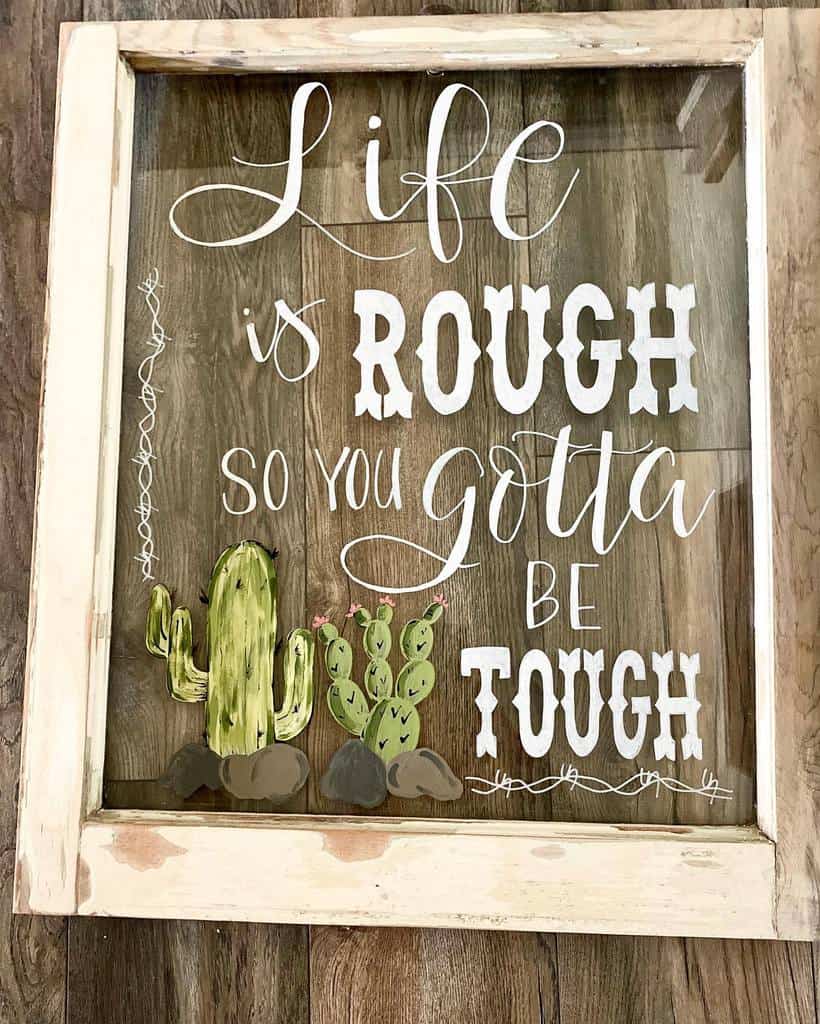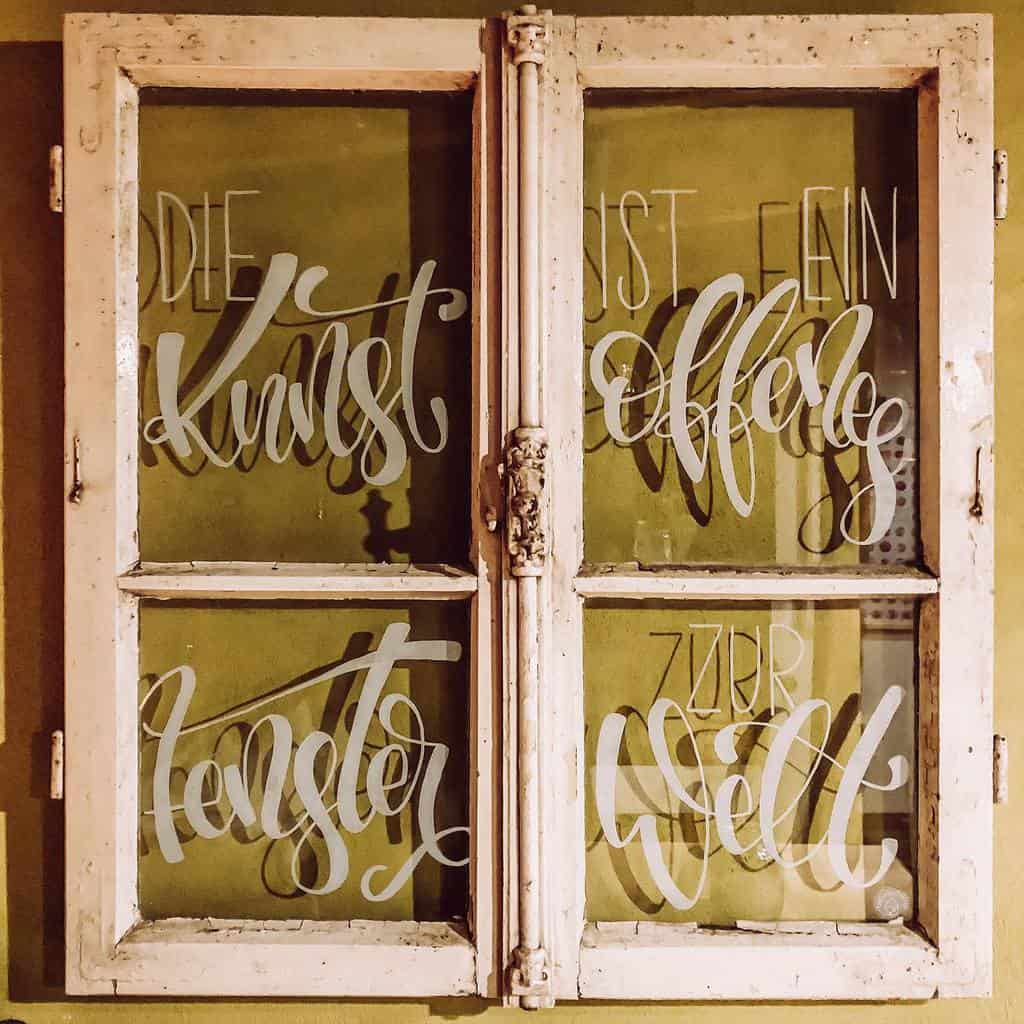 Pair vintage windows with Halloween or Christmas ephemera for an easy holiday focal point. Arrange different shaped old windows and doors on a double-story wall to creatively fill the large empty space.
Wall
Hang a narrow window frame horizontally and use it as a structure for hanging baskets, wicker ornaments or hand painted signs.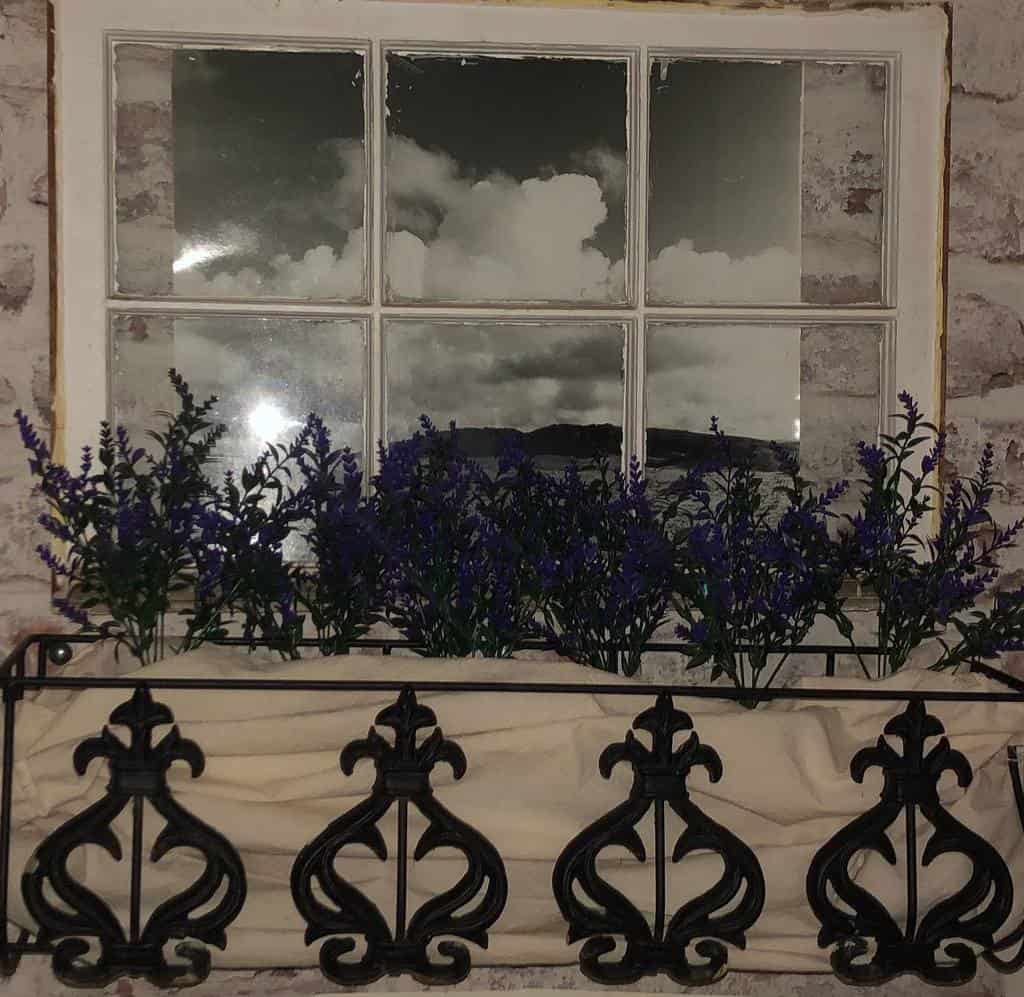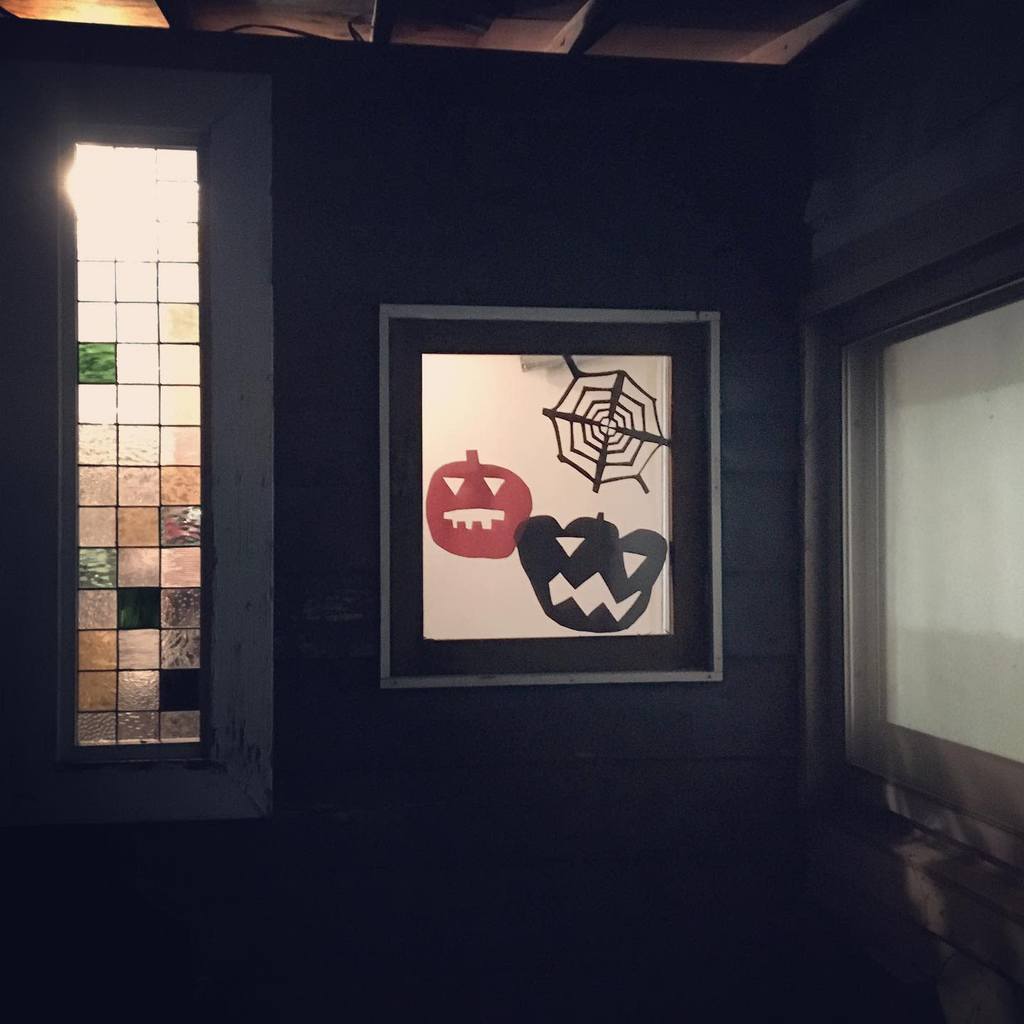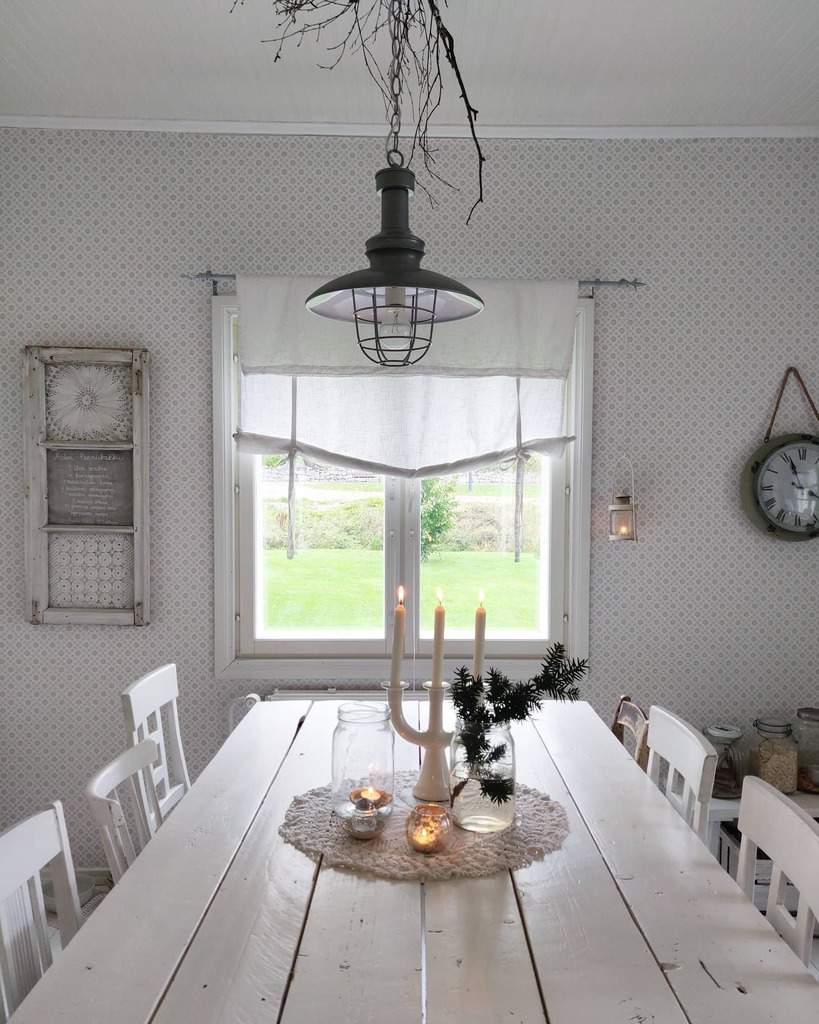 A flower-filled window box is a beautiful way to repurpose an old window into charming wall décor.
Simply nail a basic wooden box to the bottom of your old window frame, which can serve as a structure for climbing vines to grasp onto.
Wreath
Think of an old window as the perfect wreath frame. From a simple grapevine wreath to a gloriously floral one, antique window squares turn your wreath into an eye catching feature.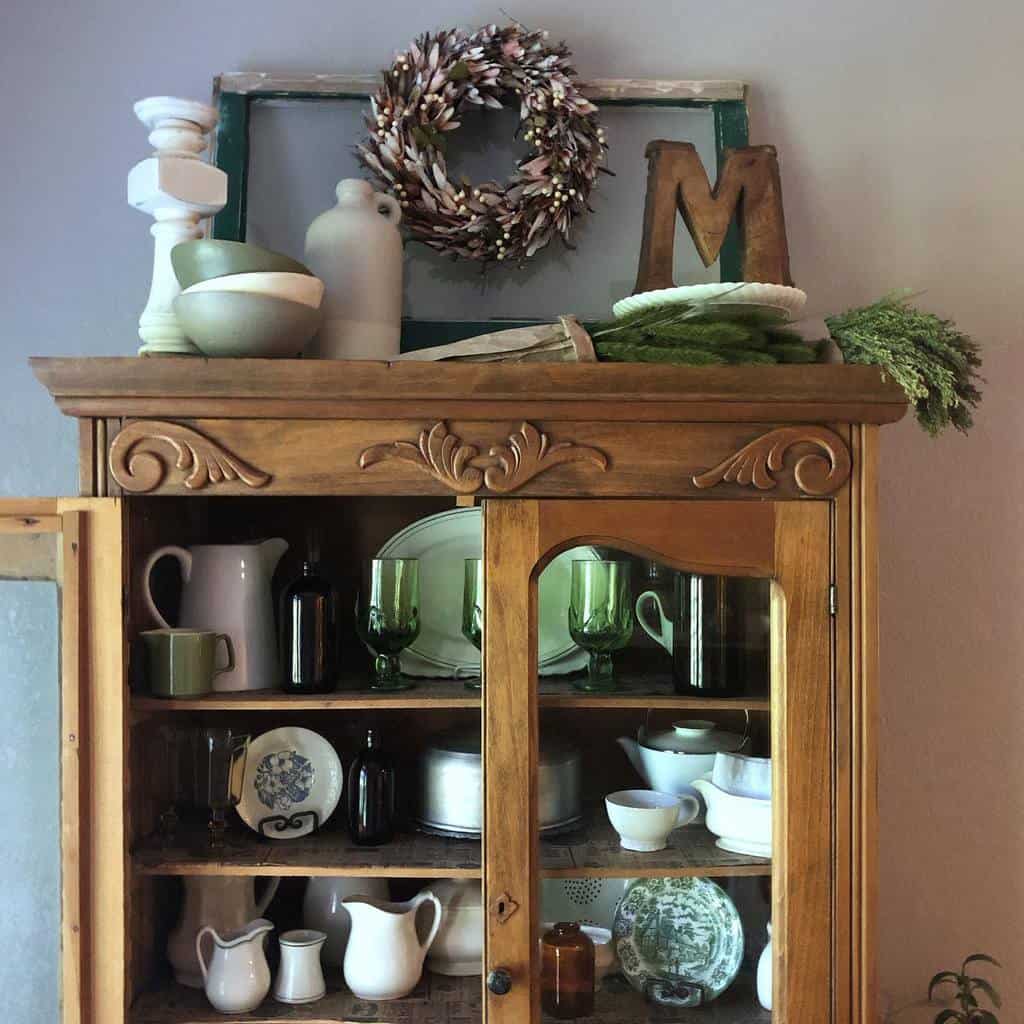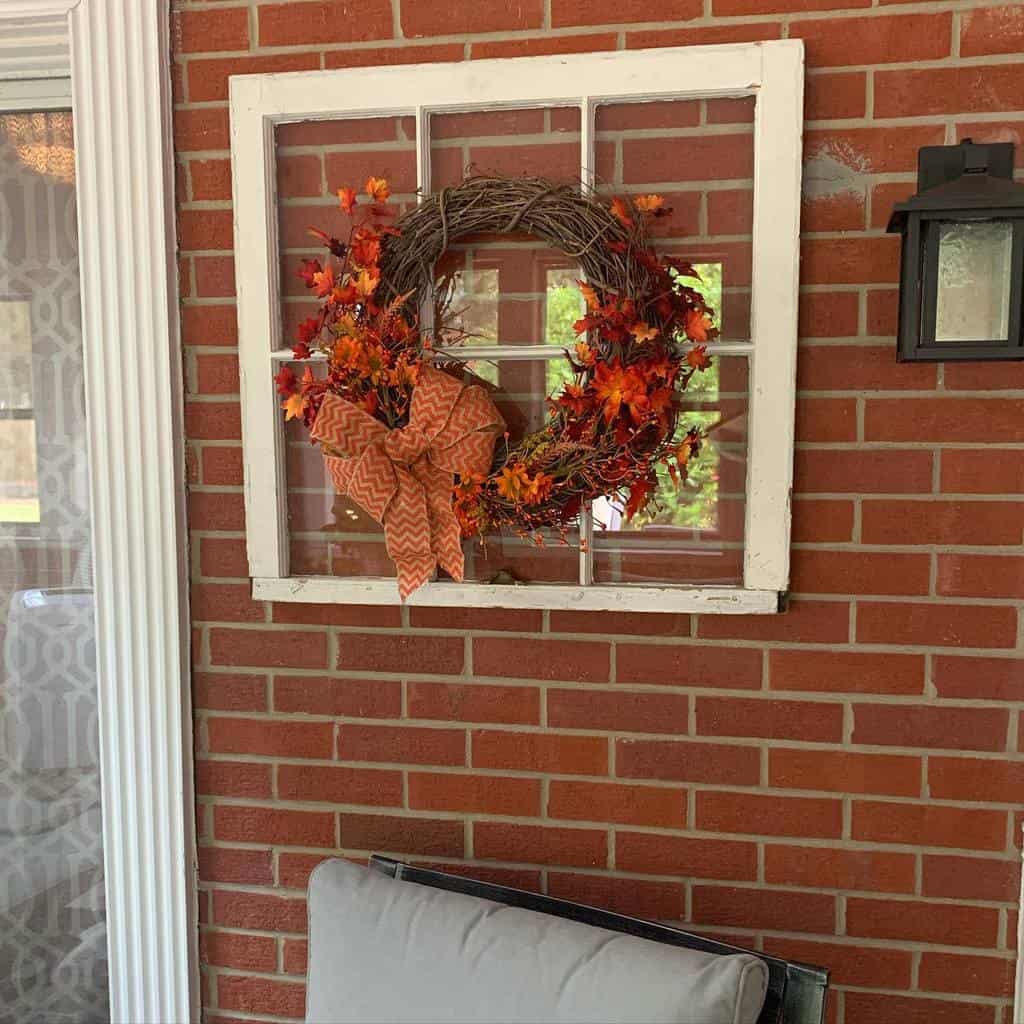 Popular in farmhouse décor, this rustic trick also works well with other design styles, especially in coastal or country cottages. Hang an old window beside your front door and update it seasonally with a new wreath design.
Old Window FAQs
Where can I find old windows for a window project?
Salvage yards and reclamation centers are good places to start looking for a nice old window frame. Antique shops, garage sales, and estate sales are other places where old windows are commonly found.
How do you make wood look old with glue?
Create a perfect chippy, aged paint vintage window with three simple items: Elmer's glue, chalk-based paint, and a paintbrush. Paint the window with chalkboard paint and let it dry. Paint a layer of glue over the entire piece and let it partially dry to a tacky stage. Gently paint a different color of chalk paint over the top and as it dries, you'll see it start to crackle.
How do I use old windows in my garden?
Use old wood windows as mirror frames and hang them on a wall where they'll reflect your prettiest flowers. Connect a collection of salvaged window frames into a small greenhouse for a functional garden accent. Use an old window frame that still has its glass panes as a fun shabby chic outdoor coffee table top.