26 Exterior Design Ideas for Small Houses
The tiny house movement is in full swing, with more and more people deciding to ditch the palatial mini-mansions.
If the idea of living in a tiny home sounds appealing to you, then it's time to start downsizing your belongings. With a smaller home comes less storage space and smaller living spaces.
Just because you have a small home doesn't mean that it can't be warm, welcoming, or stunning. The challenge is to utilize your space so you can optimize every inch.
Decide what type of aesthetic you want and how much storage space you need. These small house ideas will help you enjoy living in your small home.
1. Cabin
Your smaller house is perfect for turning into a cabin. Embrace the size of your small home and turn it into a cozy space. This is also a good idea for a guest house, or backyard storage shed. Add wood shingles or planks to the outside to create a natural siding.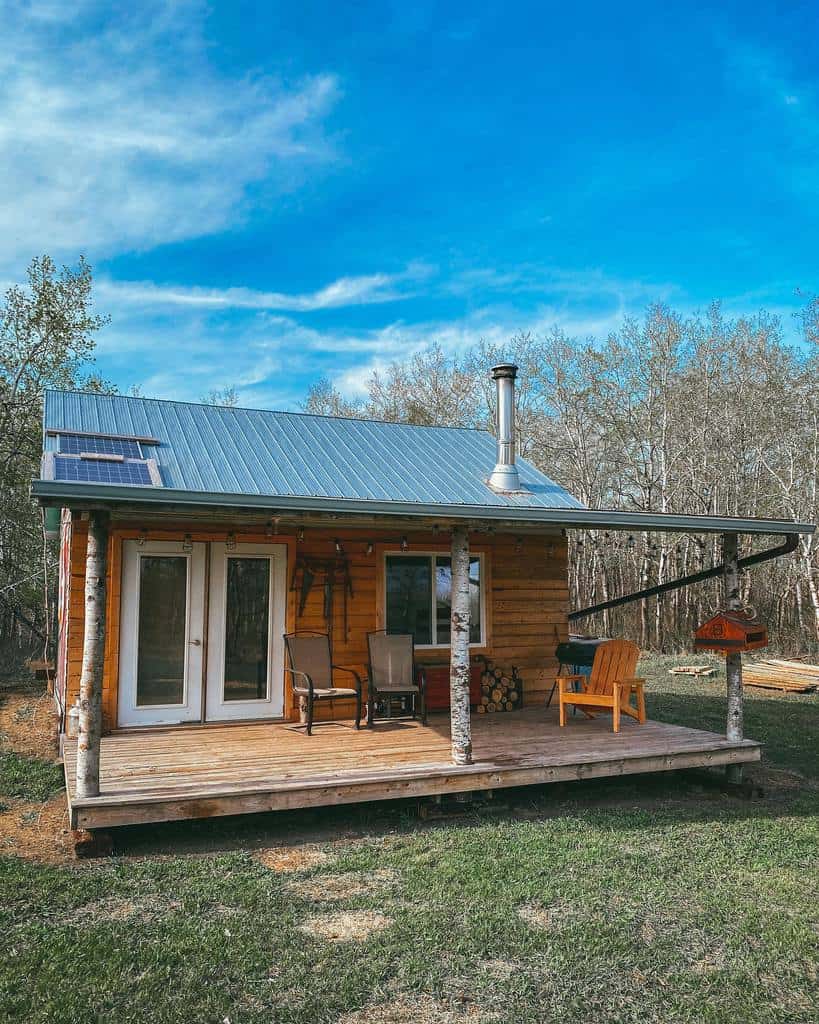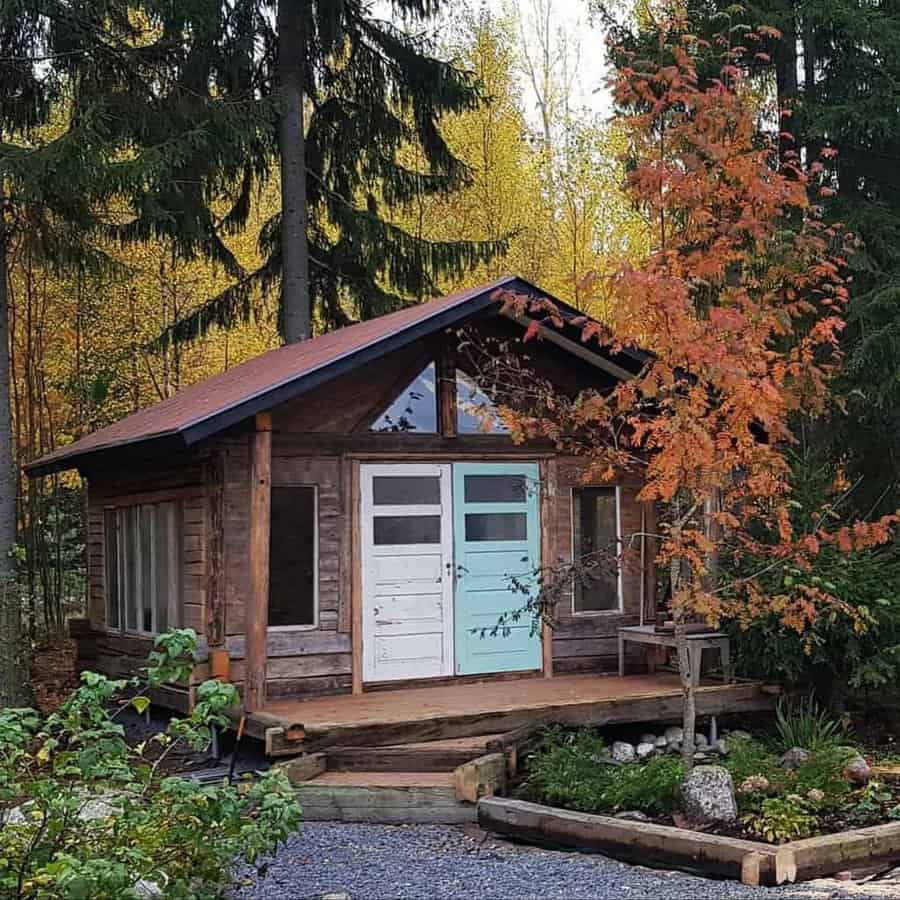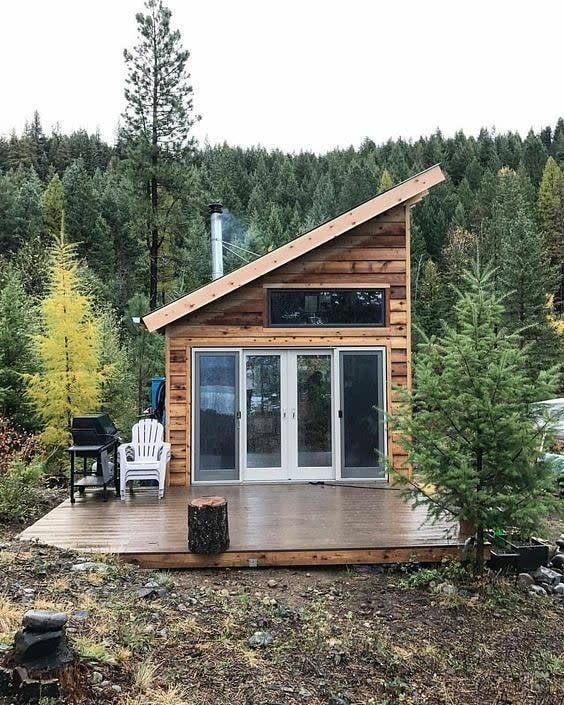 You could use the cabin as storage space or a guest house. Outfit the inside of the cabin with rustic wood furniture. Replace the flooring with hardwood or wood laminate flooring. Then lay an area rug down. It could be a thick plush weave or a faux fur.
2. Cottage
Create a quaint cottage out of your small house. The unassuming approach to farmhouse decor blends well with a cottage style.
Add a small porch to the front of the house to create a welcoming entryway. Add a stone walkway leading up to the front door. Then plant several blooming plants to create a garden feel around the home.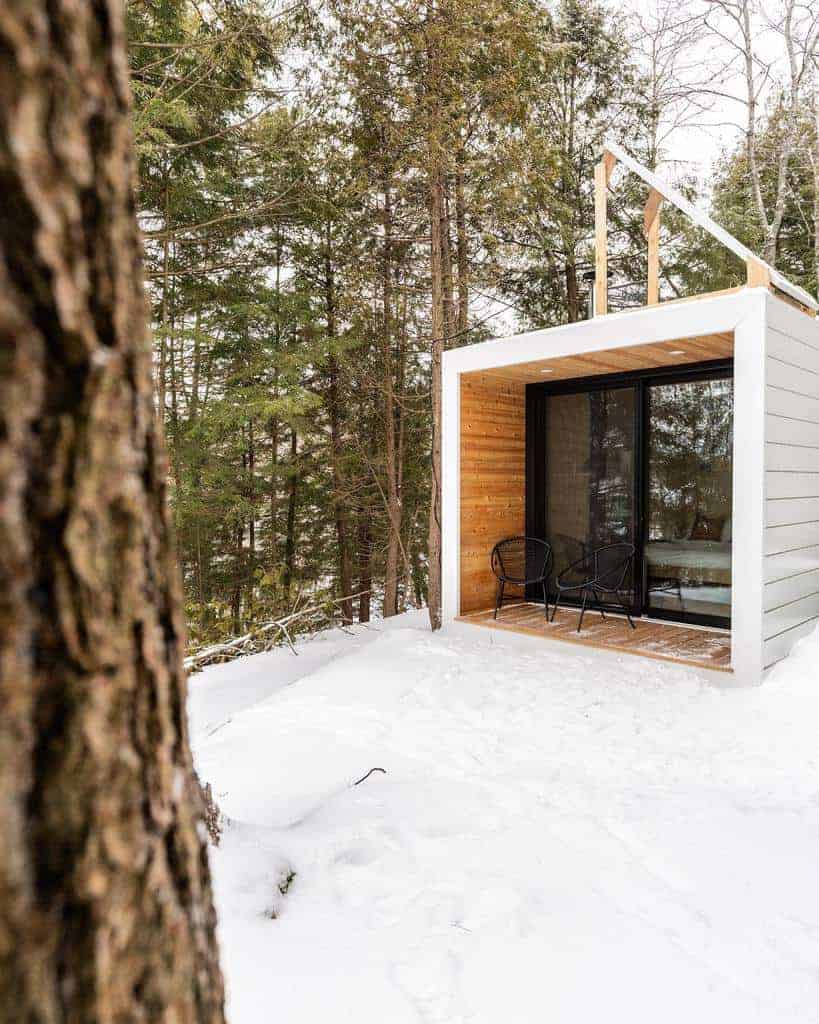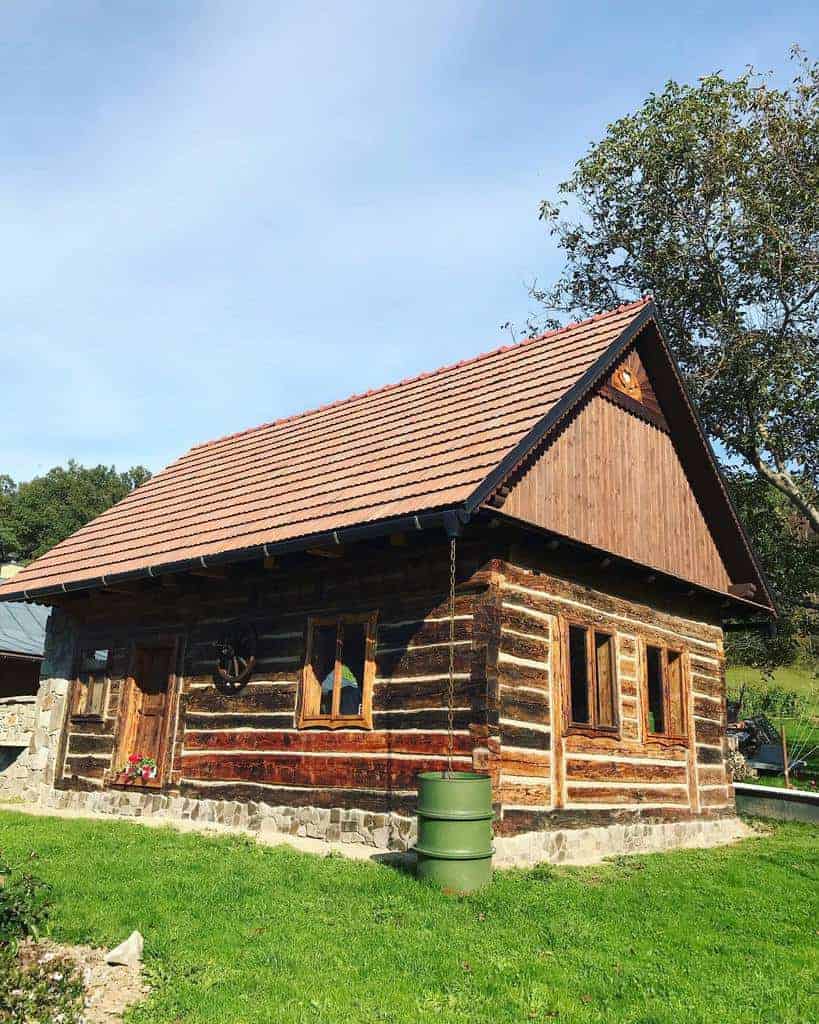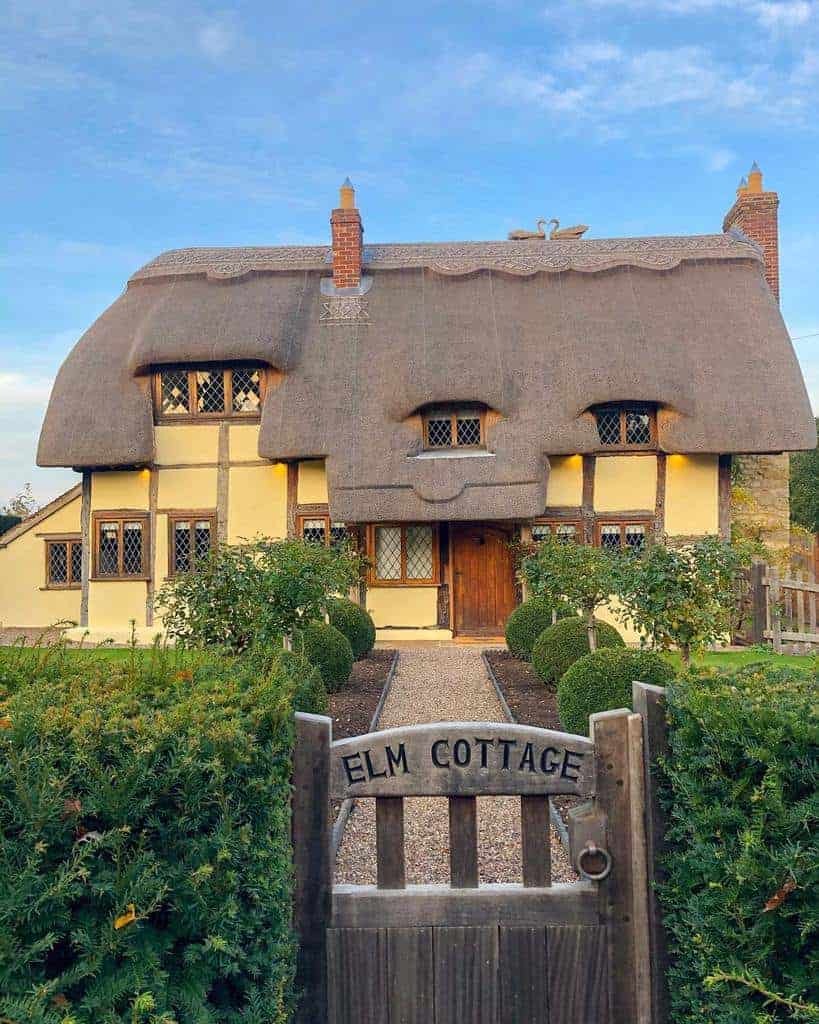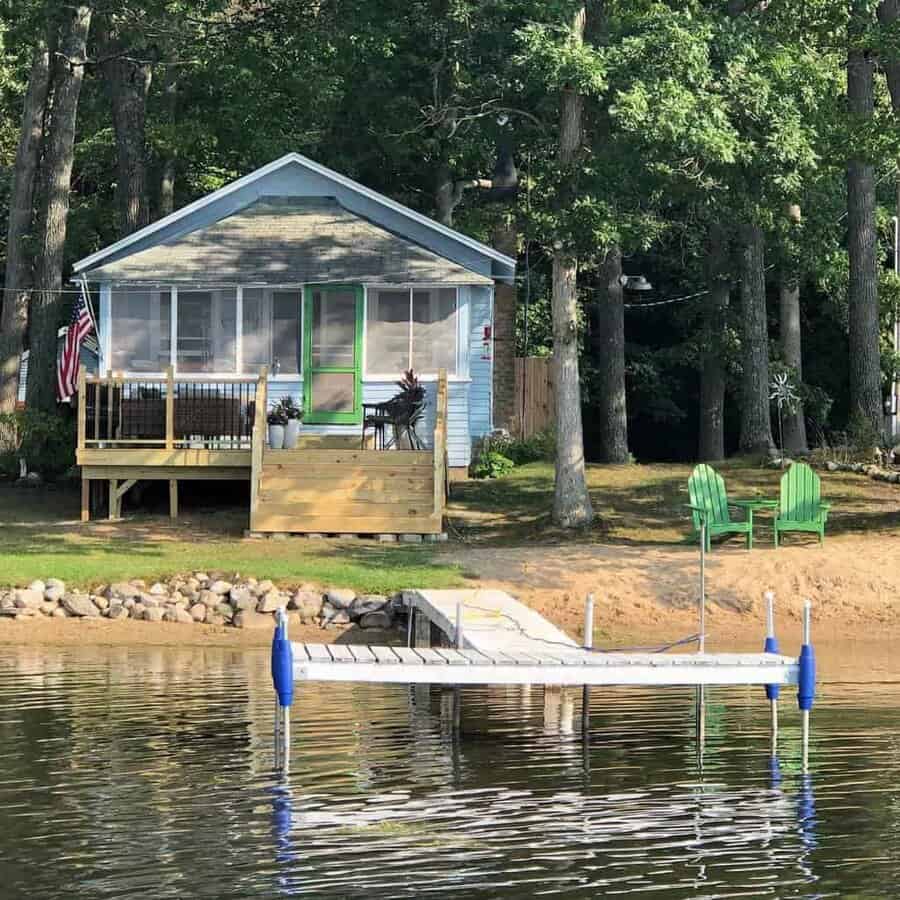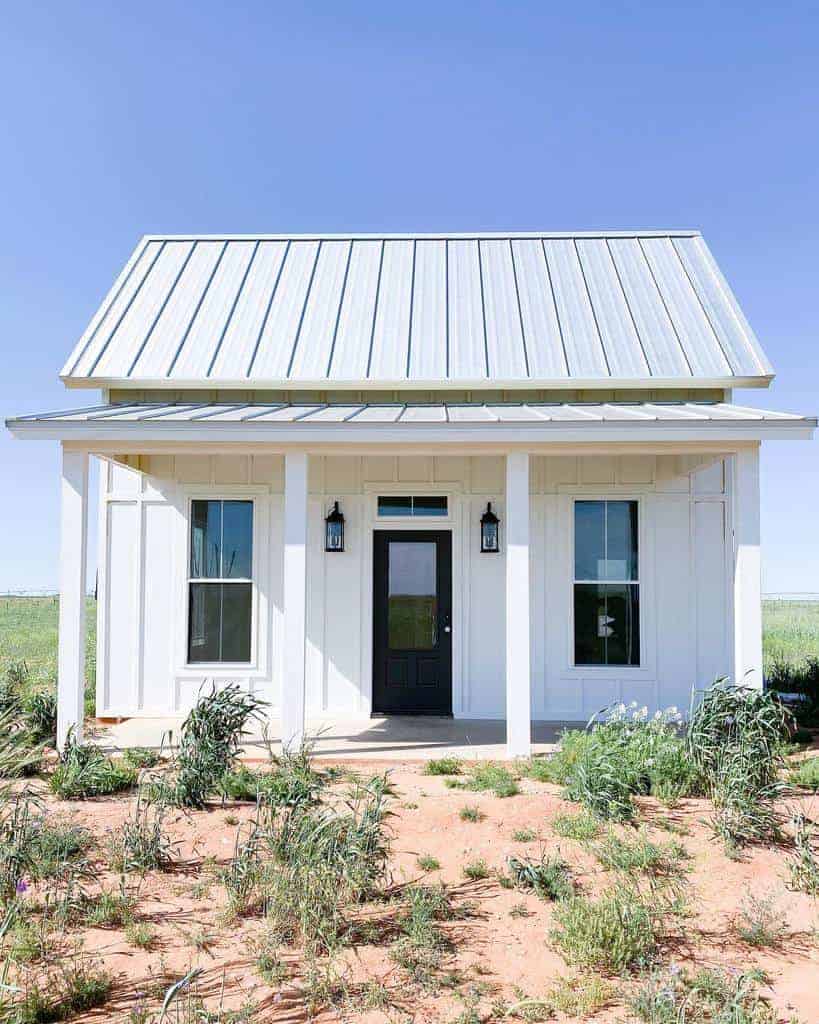 Inside, keep things quaint with simple wood furniture. Light linen window treatments will keep your cottage feeling quaint while still letting in plenty of light. Choose light woods and white or pastel paint. Add touches of glamour, such as a chandelier or gilded frame mirror.
3. Small House Front Design
It doesn't matter if your home is tiny or palatial; its curb appeal can make or break your home. Adding a porch to the front of your home can increase its curb appeal and give you an outdoor living space.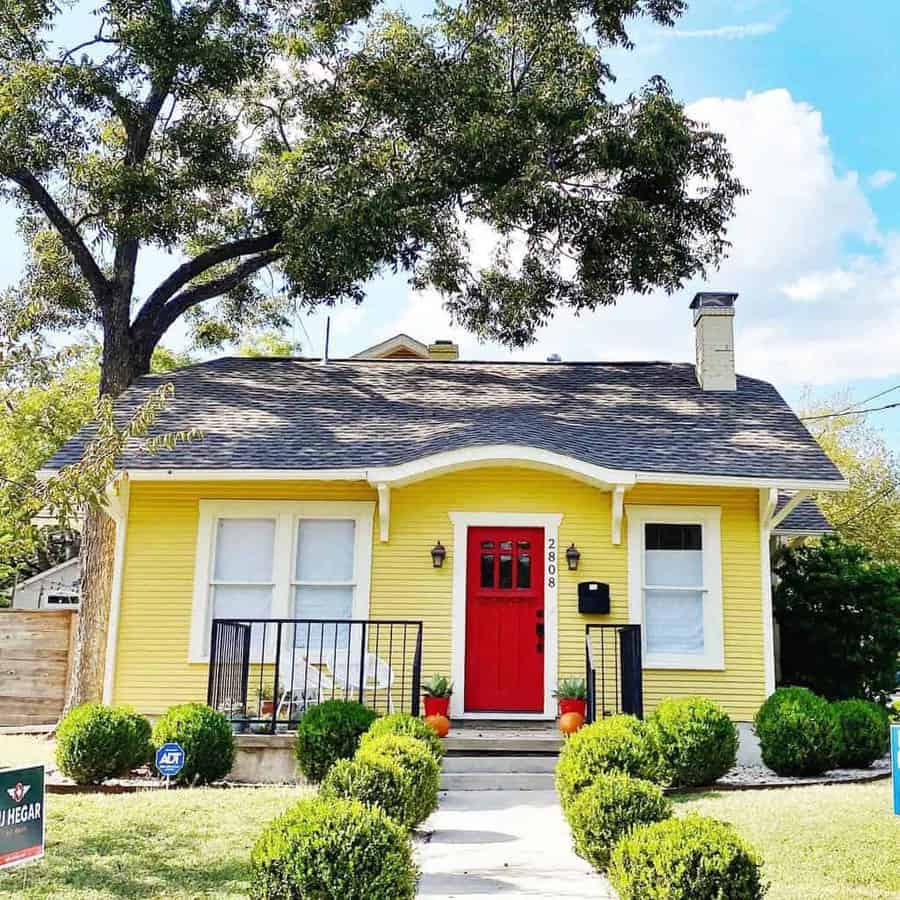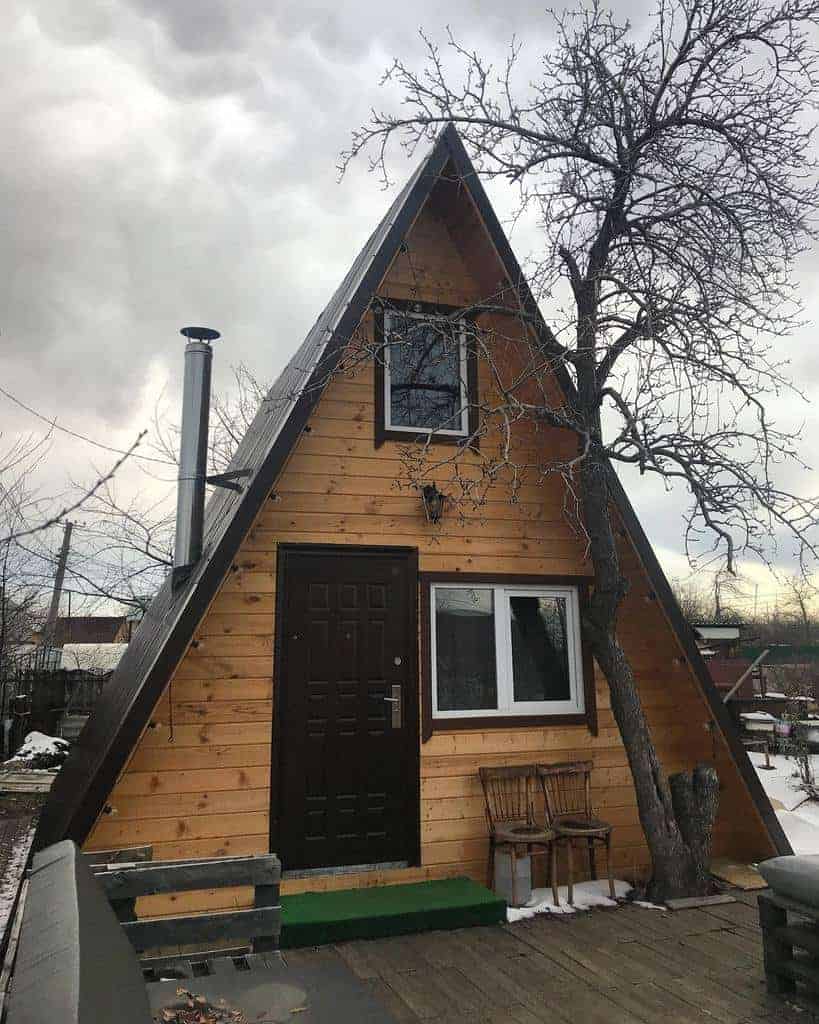 Build a porch onto the front of the home and add a railing and roof covering. This creates a living room-type feel. It can be a small room outside to receive guests, enjoy a morning coffee, or host cocktail hour.
Add comfortable furniture like rocking chairs, glider chairs, or a love seat with plush cushions.
4. Small House with Garden
Feeling stuck inside your small home can be restricting and stifling. Try growing a garden around your tiny house. This takes the small house design outside and gives you more livable square footage outside of the home.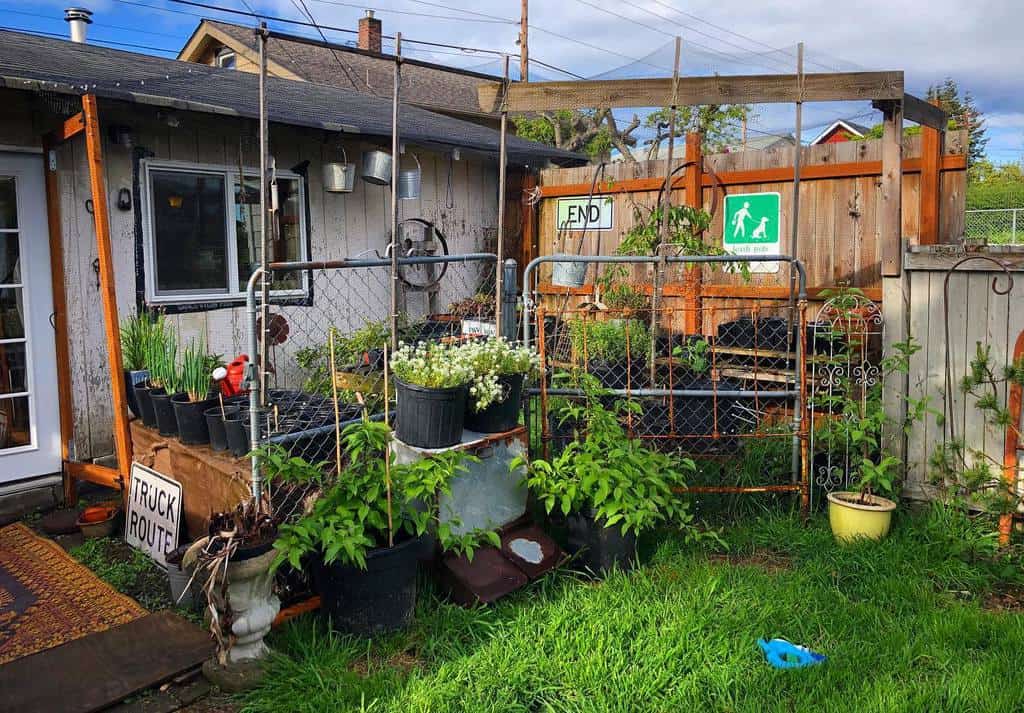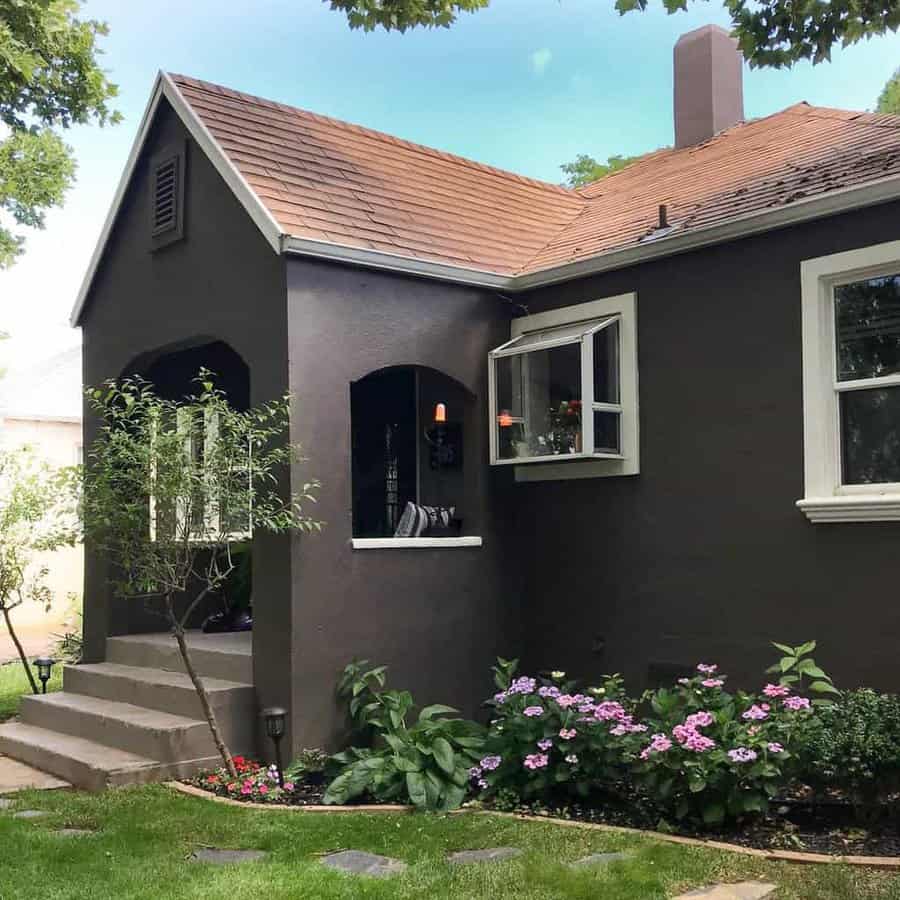 An English garden is a perfect garden idea for your small home. These gardens are bright, welcoming, and full of flowering plants. What's even better is that they embrace a sort of natural feel with no need for perfectly manicured plants.
It's perfect if it looks slightly overgrown. Add a stone path through it with a small bench or chairs so that you can sit among the plants and enjoy your garden.
5. Guest House
You may not be ready to commit to living in a small home, but that doesn't mean you have to give up on your dream of trying out the small home lifestyle. Instead of moving into a small home yourself, build one on your property and turn it into a guest house.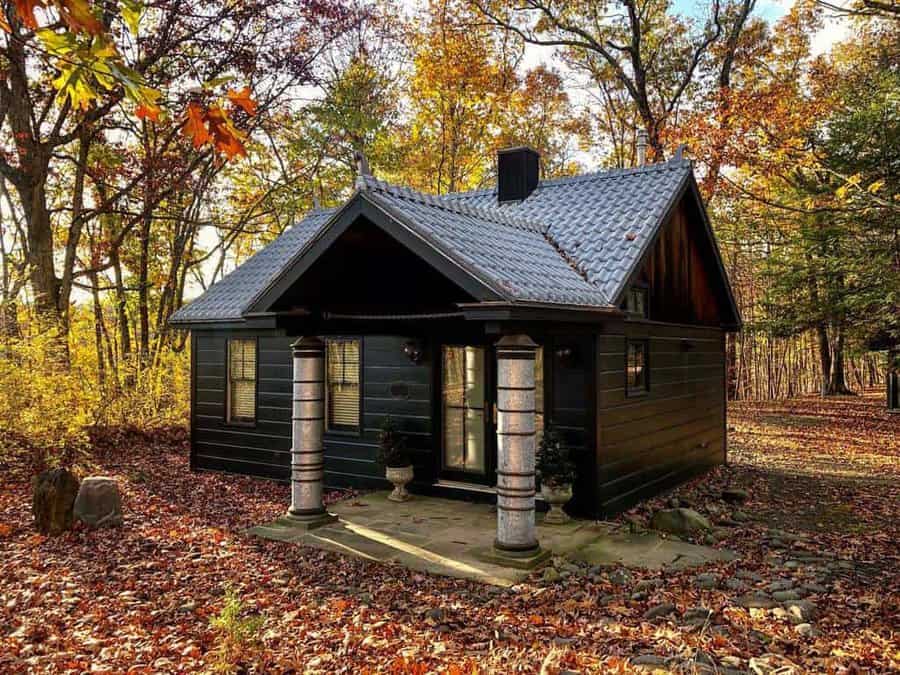 Source: @homeblisswithmyss via Instagram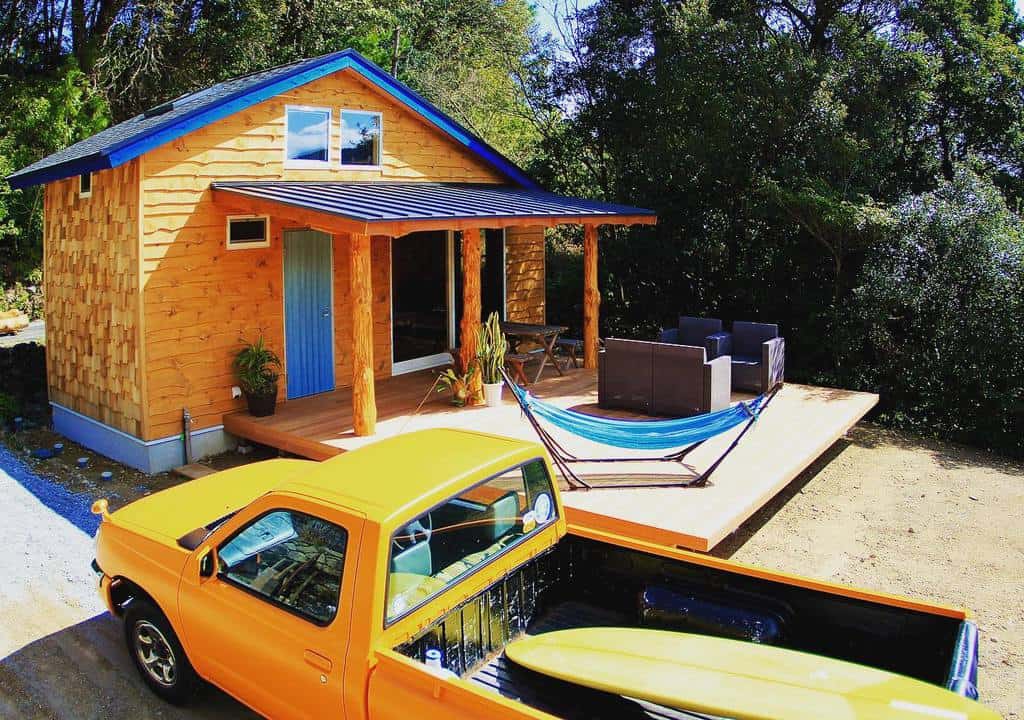 You can keep the house small by skipping the full bathroom and only having a half bath. Then choose bunk beds or a murphy bed. These keep the sleeping area square footage requirements minimal.
Now you can use the floor space for other things. You could have a sitting area, a small desk, or a mini kitchen. It can also be nice to have a small breakfast or dining table. This lets your guests enjoy a relaxing breakfast or late-night snack without disrupting you in your home.
6. Small-Space Landscape
When you check out tiny house ideas, you'll notice that everyone adds landscaping around their home. Take pride in your small living area by adding a deck or patio. Then add flower beds or large potted plants. You can turn your outdoor space into a living area.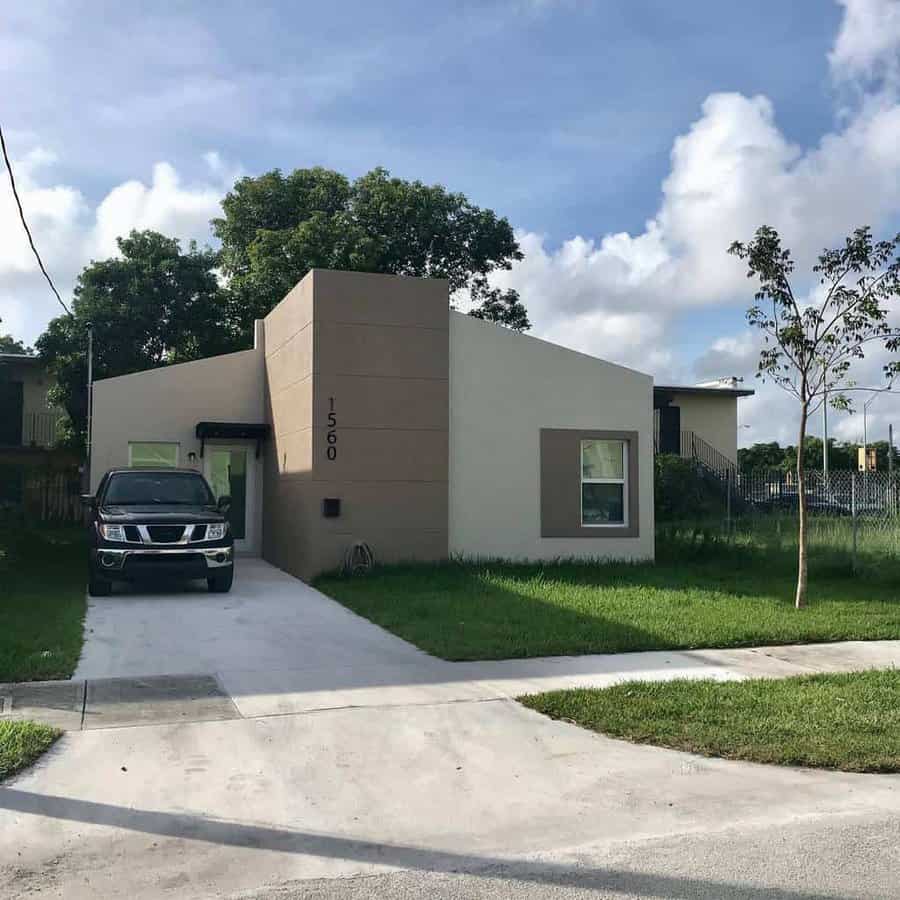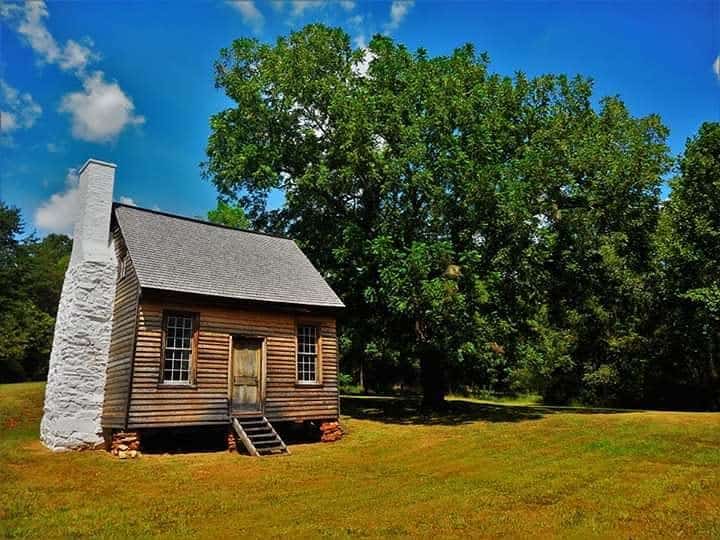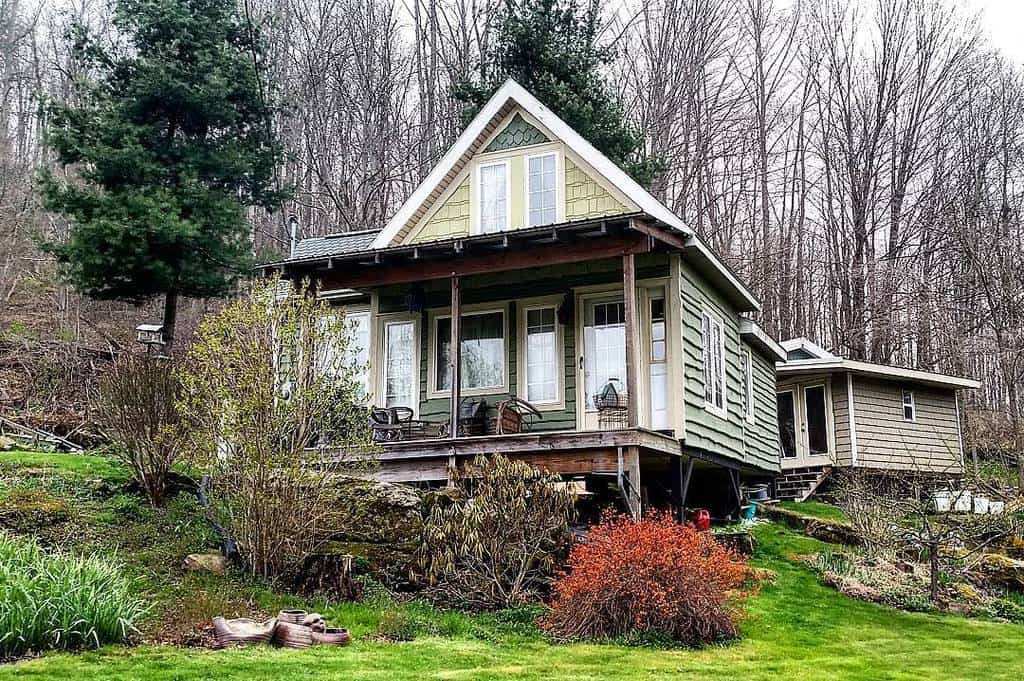 Take advantage of higher-end materials. Your yard area is smaller, so you can splurge on more expensive materials. Doing this will elevate the perceived value of your small house.
Add a paver walkway around your home. Build a fountain or another water feature. Add lighting along the walkway or string lights over the seating area.
7. Modern
Modern interior design and minimalism go hand in hand. You can embrace these two ideas and create a small modern house.
Start with an open floor plan to reduce the number of walls. Then choose scaled-down furniture that has a simple design with clean, straight lines.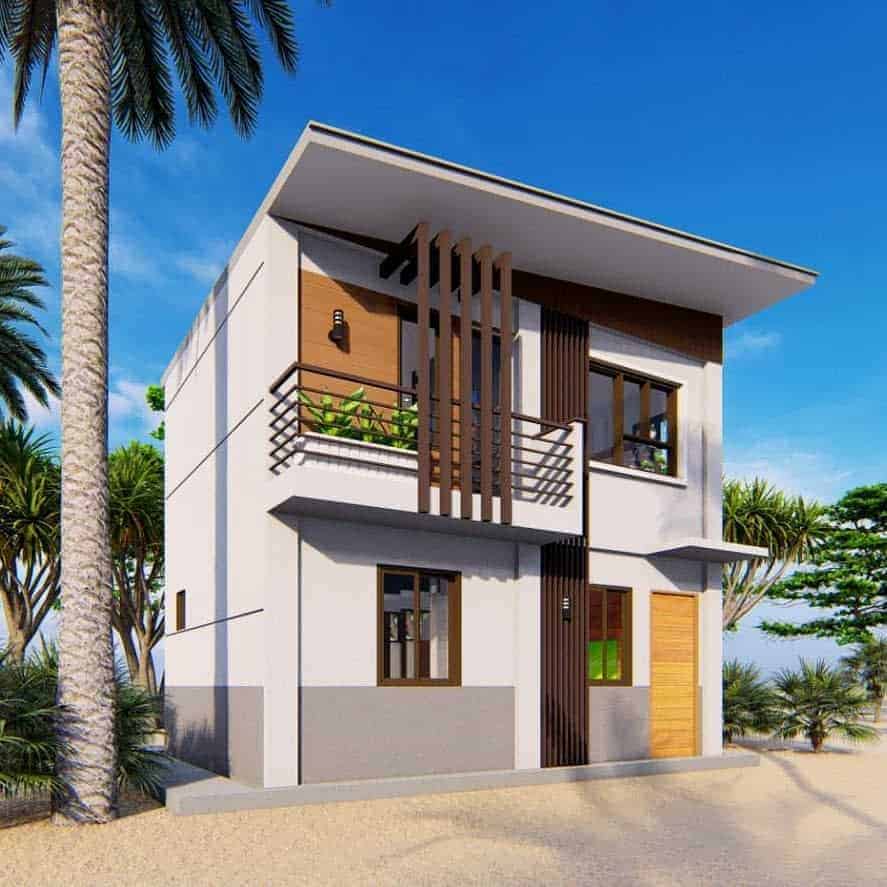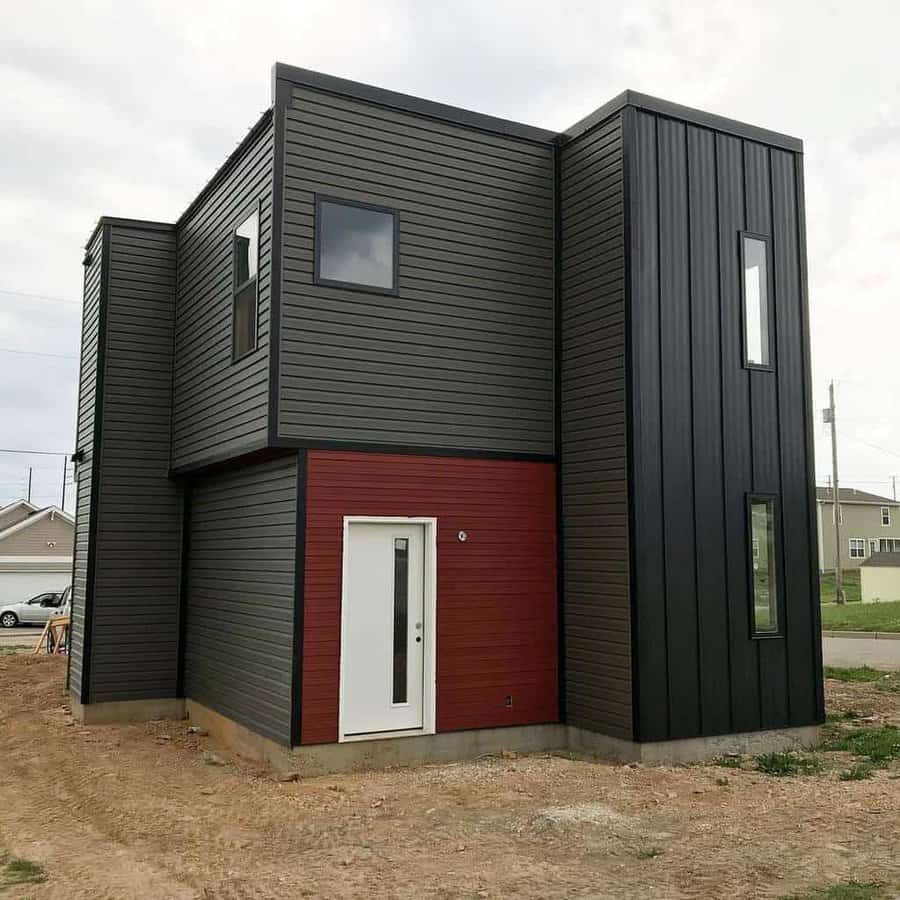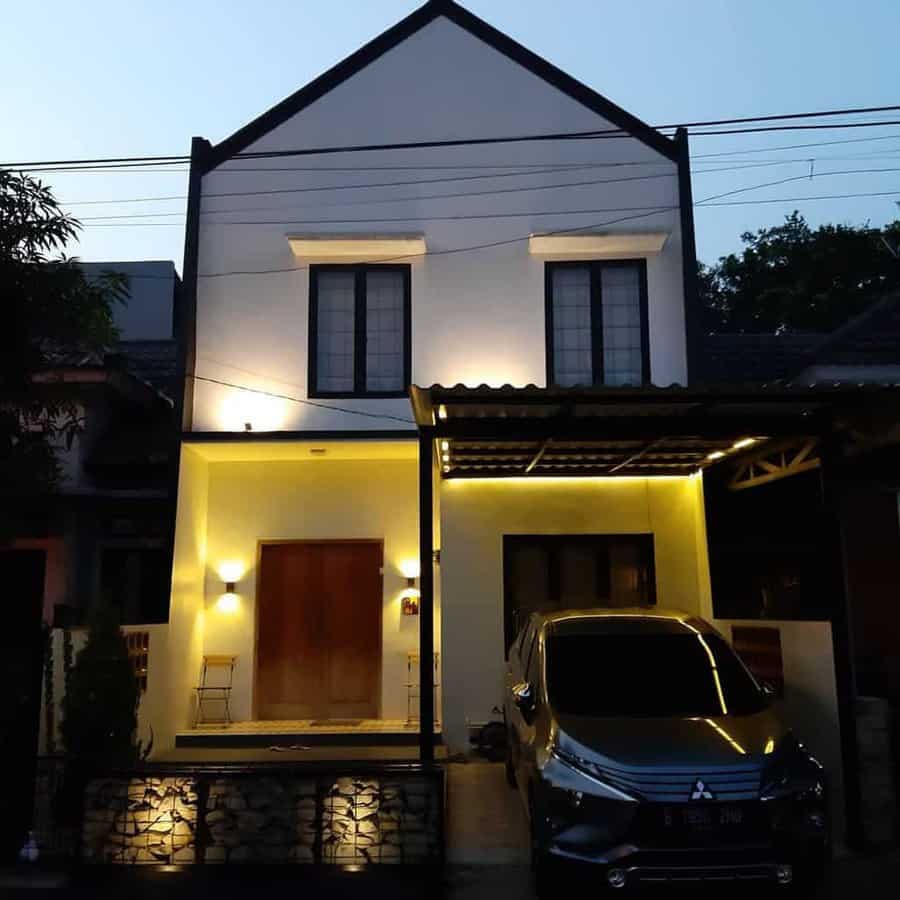 8. Trailer
How does a tiny house trailer differ from other tiny homes? A tiny house trailer is often built on a utility trailer that can be towed wherever you decide to live next.
Consider a trailer for your tiny home if your lifestyle allows lengthy travel or frequent moves.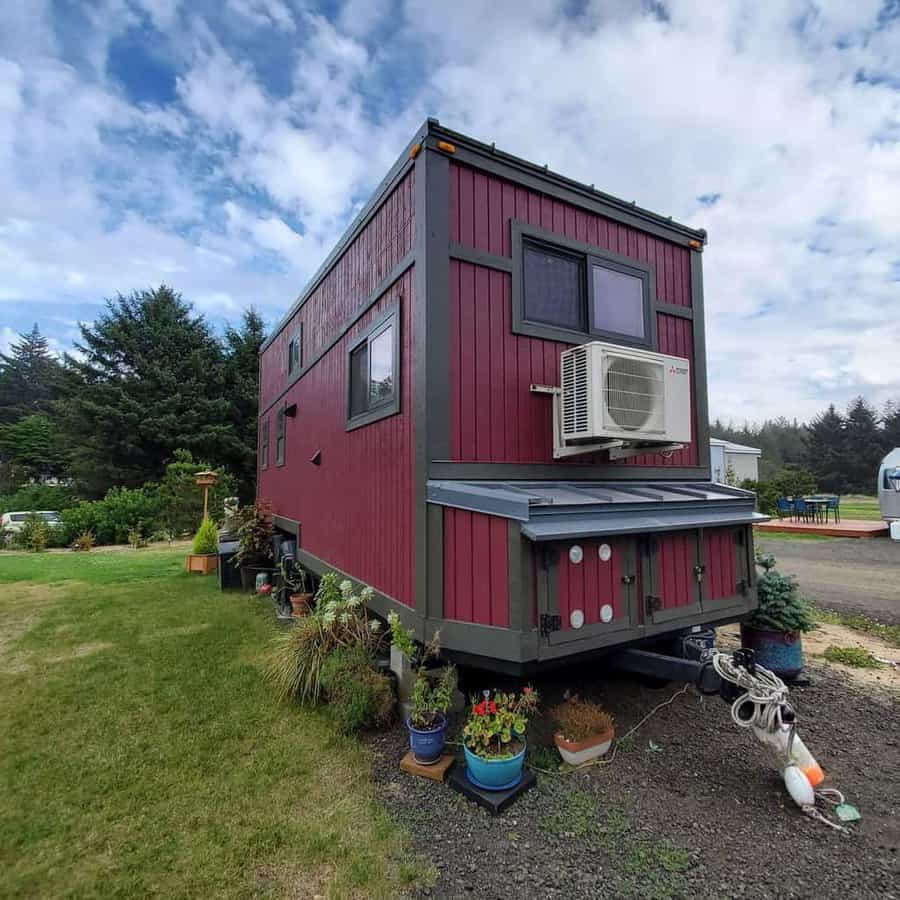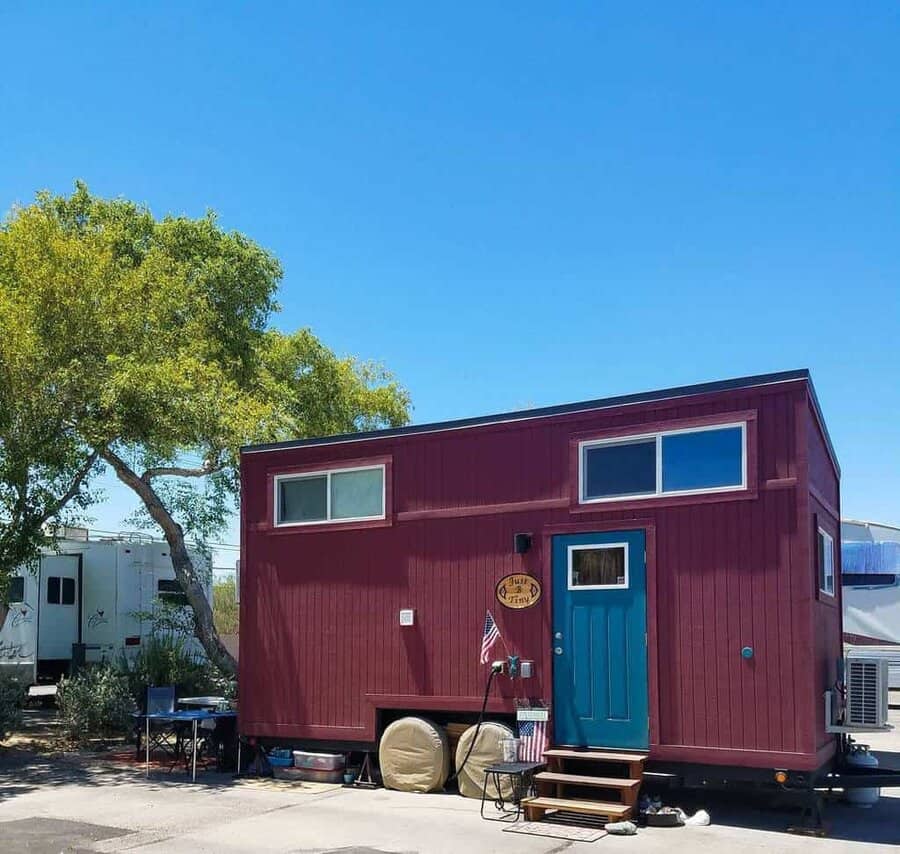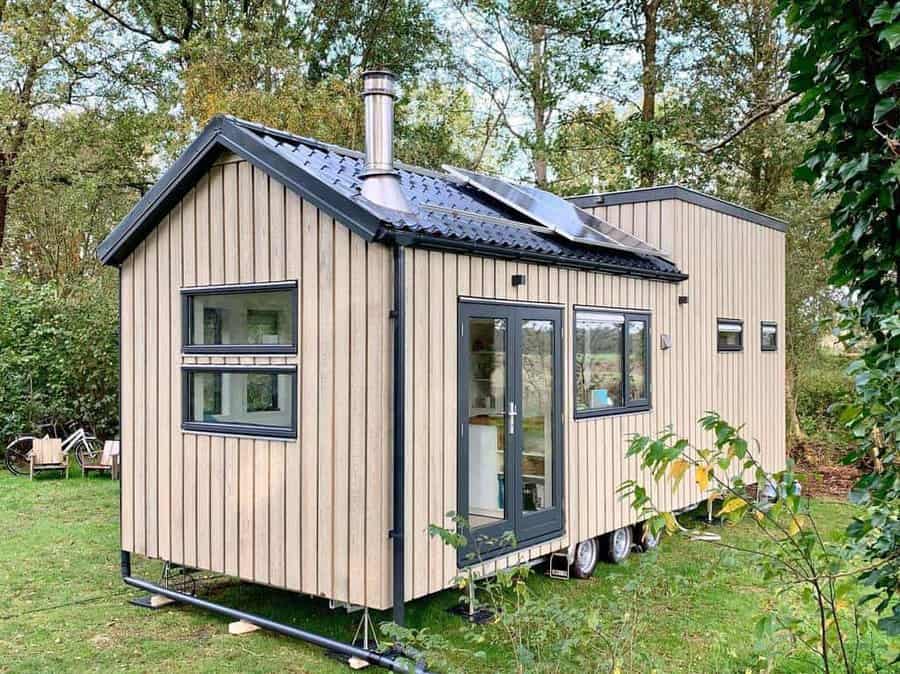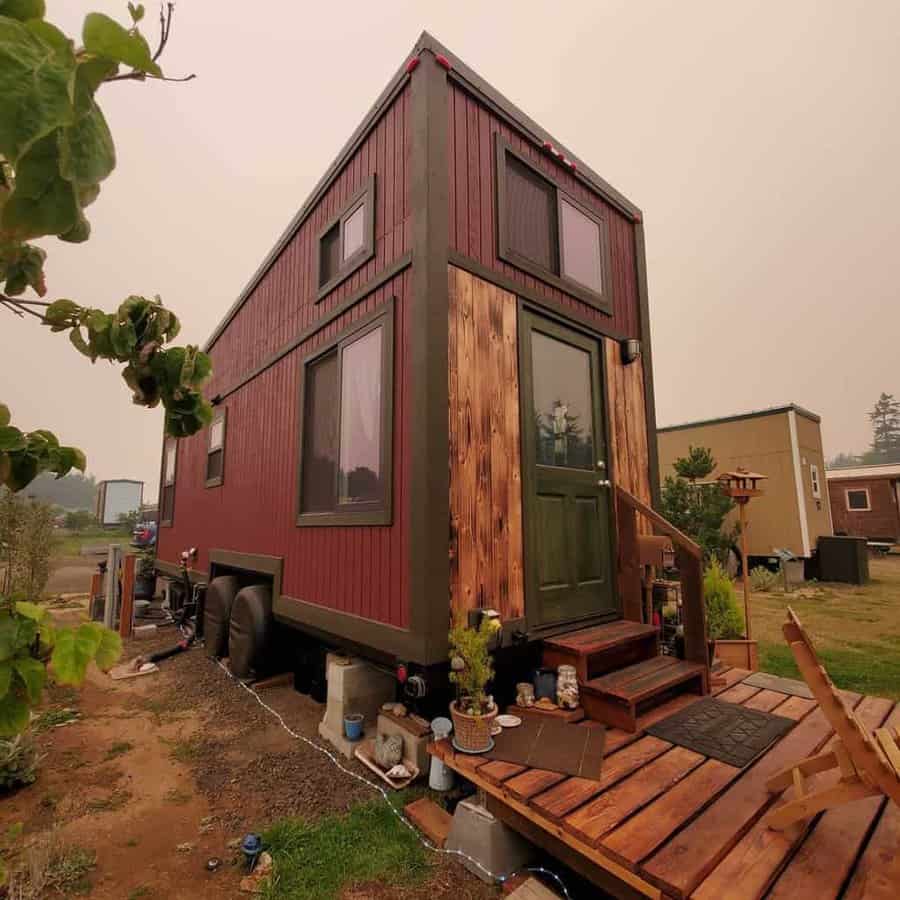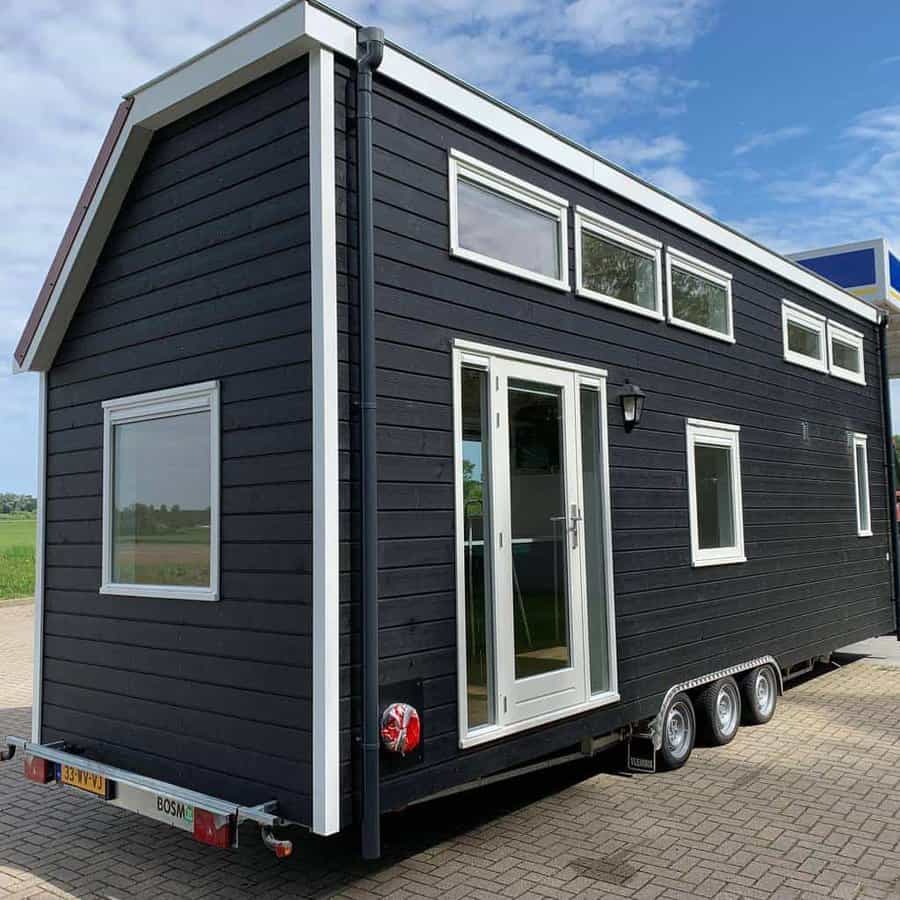 A renovated Airstream trailer can make a great tiny home on wheels. If you prefer a tiny house trailer that looks more like a home than a camper, you can find them in a variety of sizes and styles.
Some even come with an exterior storage area. This the perfect place to stow tools, outdoor décor and even a small fire pit between moves.
Small House FAQs
How do you make a small house look nice?
Make sure there's plenty of lighting in your small home. An increased amount of light helps the small spaces to feel larger and more inviting. Hang large mirrors in the main rooms. These will reflect the room and make the area feel larger. Install molding, which is a hallmark feature of larger homes. This will elevate the look of your small home and prevent it from looking cheap.
How can I make my house look classy?
Making any home look classy is all about the details. Small touches will elevate your home and give your home a classy feel. Consider adding crown molding, fresh paint, window treatments, expensive hardware, upgraded lighting, decorative throw pillows made from expensive fabrics. Because these accents are smaller, you can splurge a bit more on them.
What is the 60 30 10 decorating rule?
The 60, 30, 10 rule refers to a traditional design rule about using color. The rule dictates that you should choose three colors for your room's color palette. The first color should be the dominant color and take up 60% of the room's visual space. The second color should take up 30% of the visual space. The final and third color should be a minimal accent and be about 10% of the color in the room.