26 Exterior Design Ideas for Small Houses
by — Andra DelMonico

Published on March 29, 2021

Updated on January 16, 2023
The tiny house movement is in full swing, with more and more people deciding to ditch the palatial mini-mansions.
If the idea of living in a tiny home sounds appealing to you, then it's time to start downsizing your belongings. With a smaller home comes less storage space and smaller living spaces.
Just because you have a small home doesn't mean that it can't be warm, welcoming, or stunning. The challenge is to utilize your space so you can optimize every inch.
Decide what type of aesthetic you want and how much storage space you need. These small house ideas will help you enjoy living in your small home.
1. Wood Cabin Designs
Your smaller house is perfect for turning into a cabin. Embrace the size of your small home and turn it into a cozy space. This is also a good idea for a guest house, or backyard storage shed. Add wood shingles or planks to the outside to create a natural siding.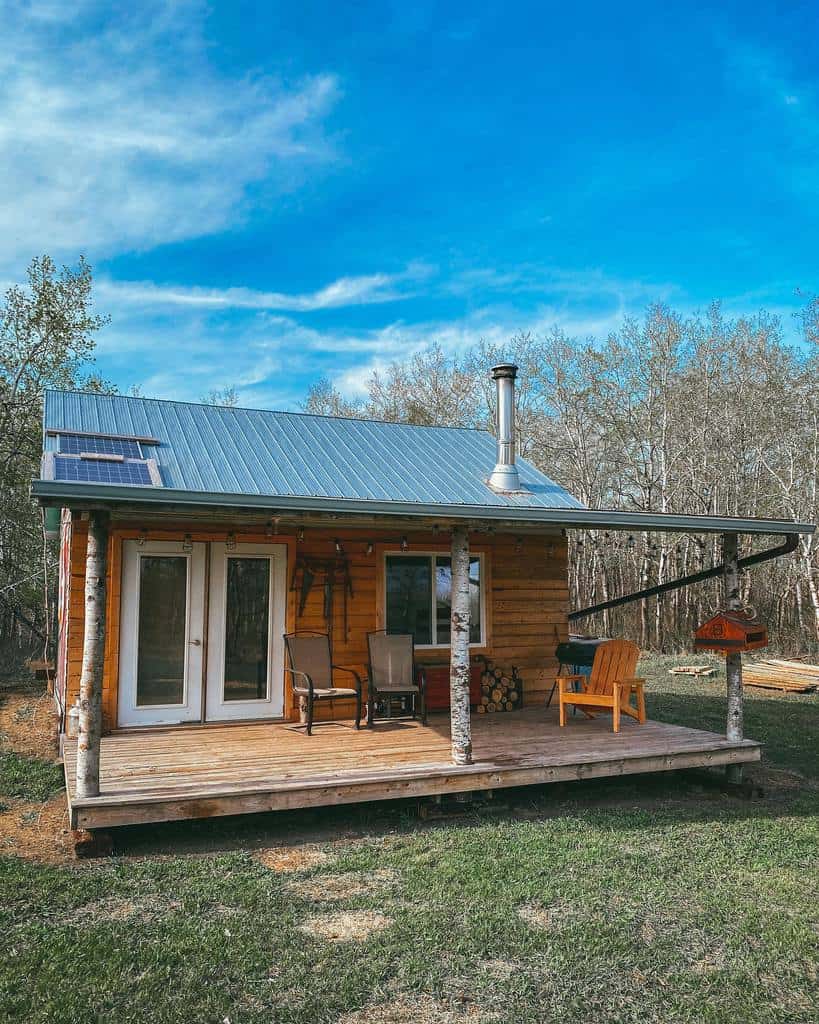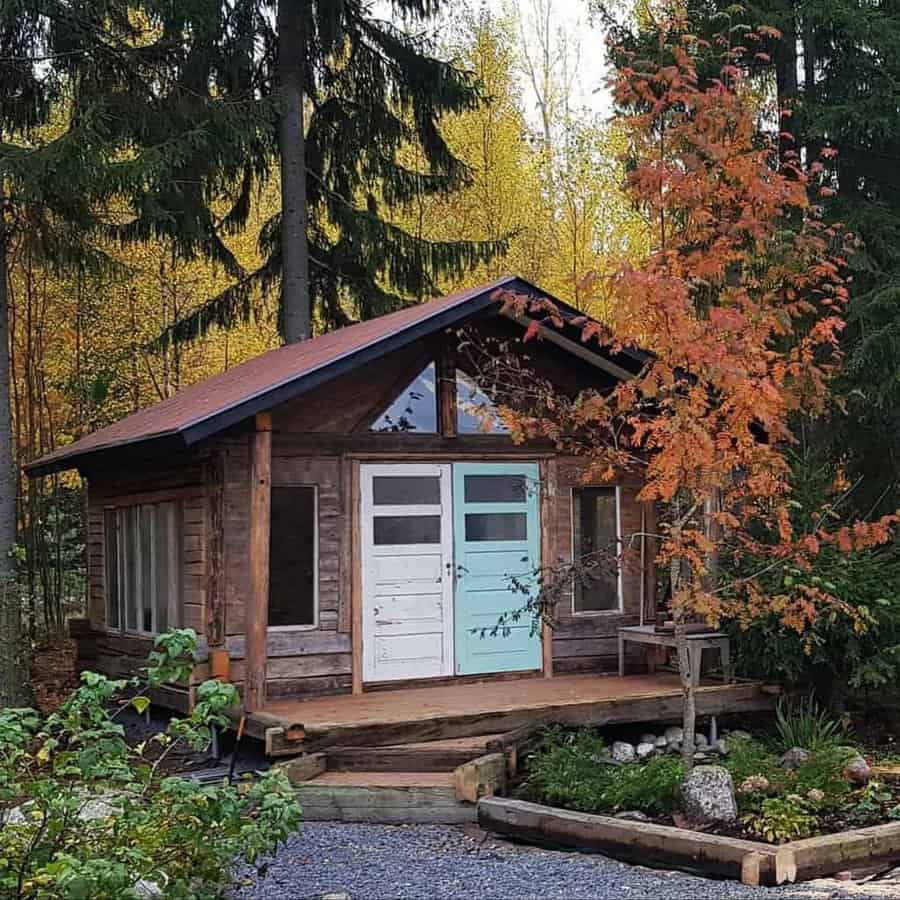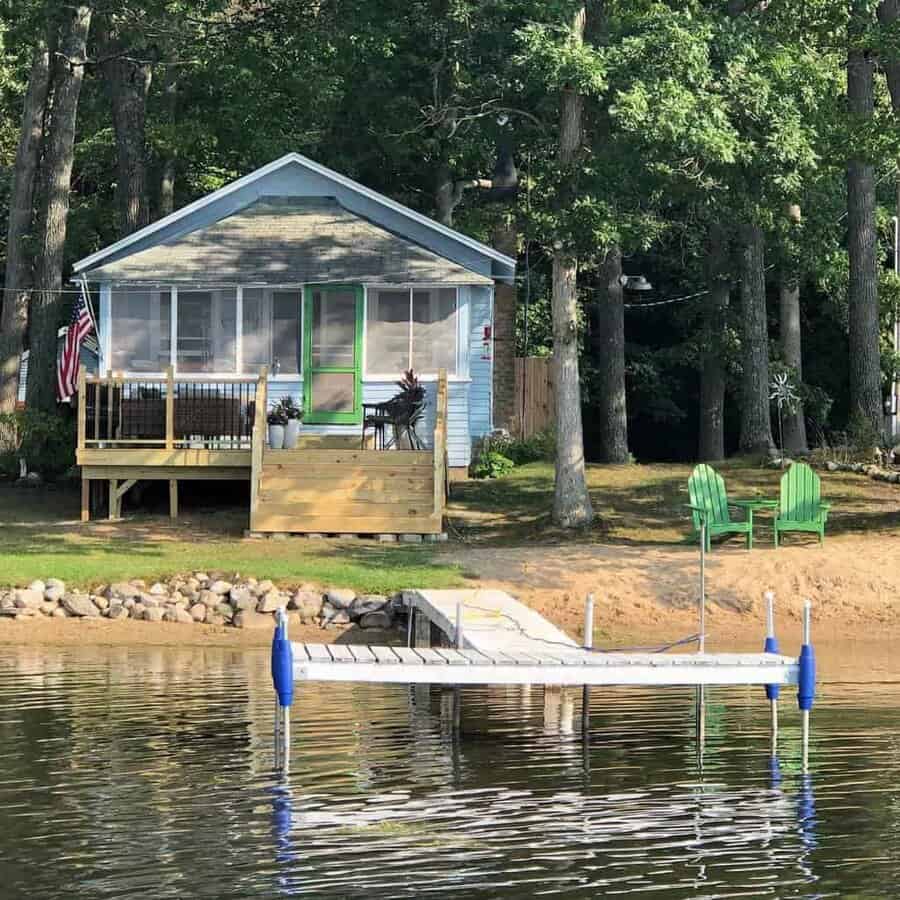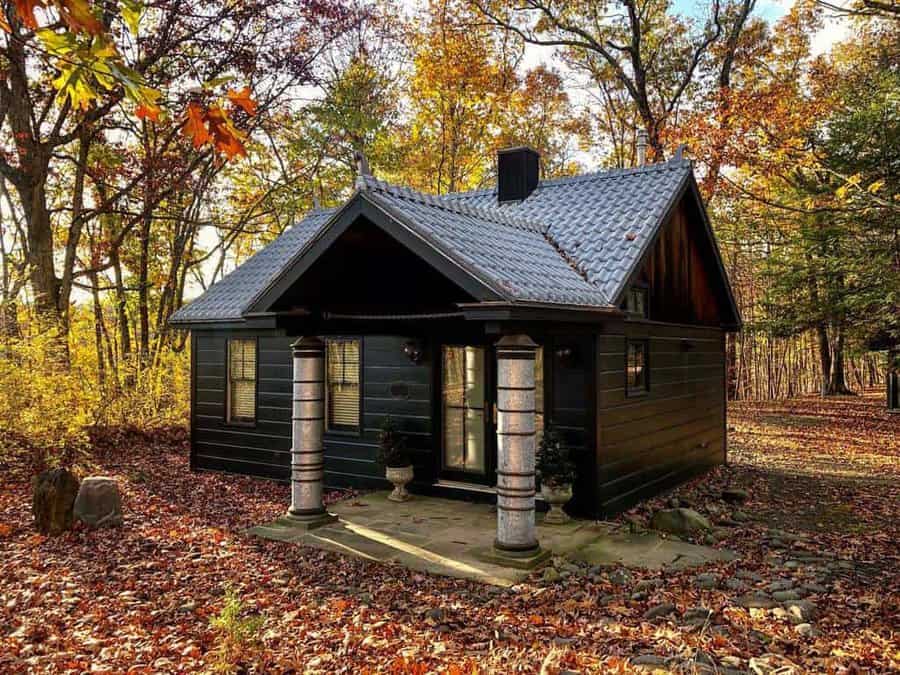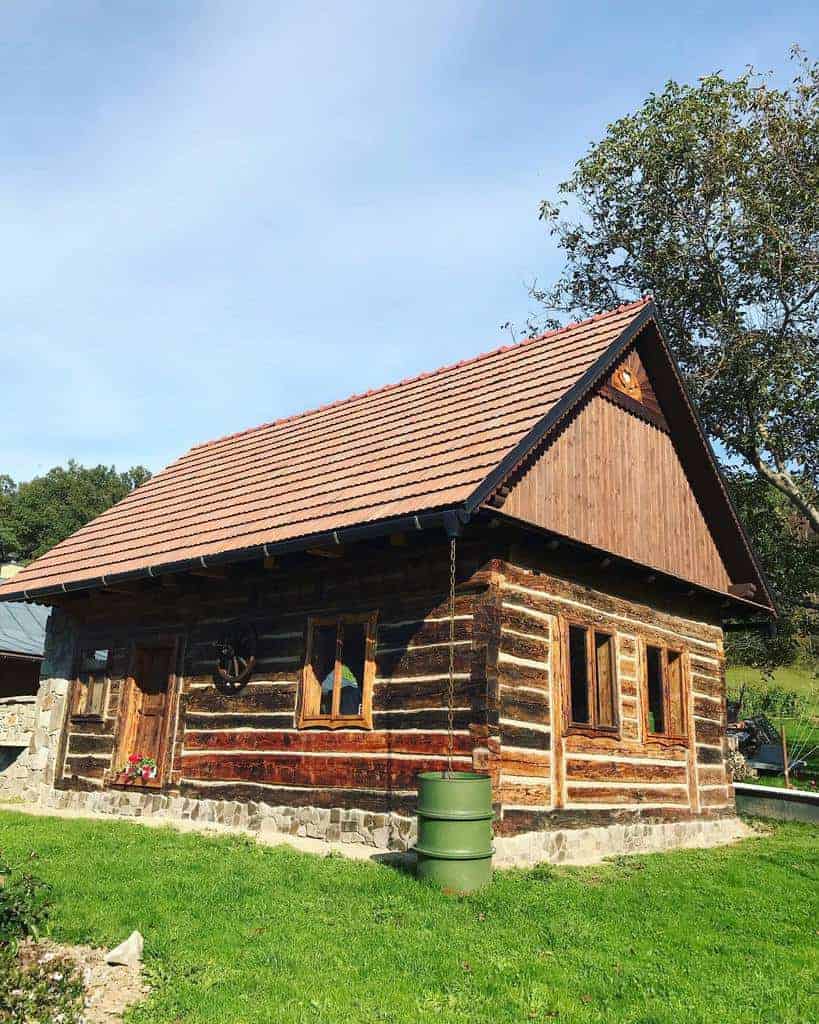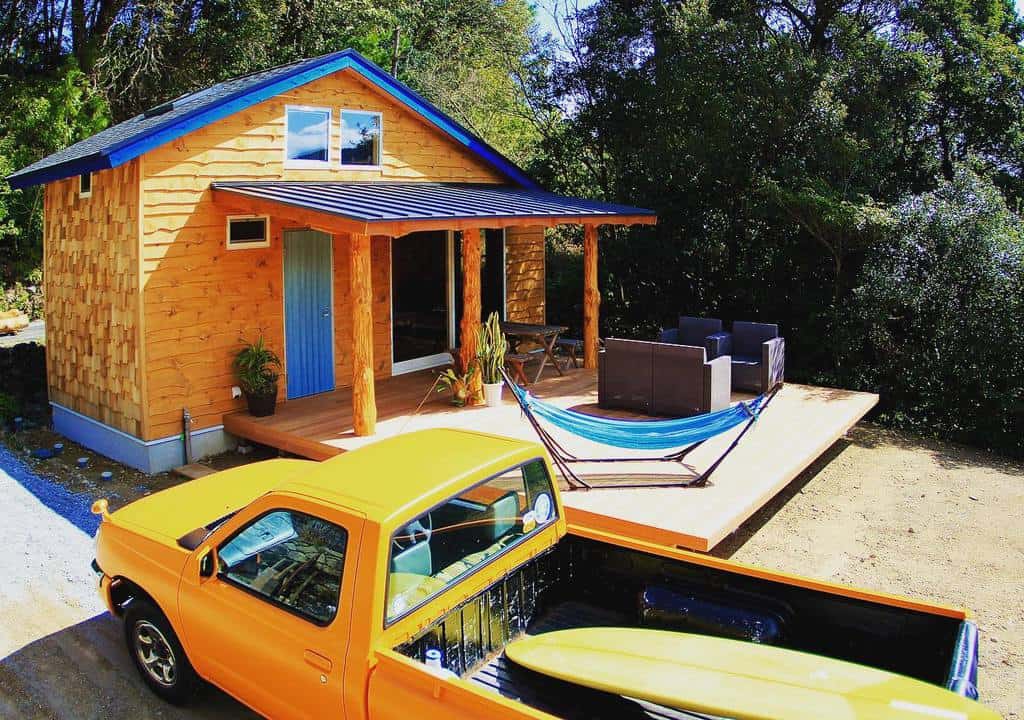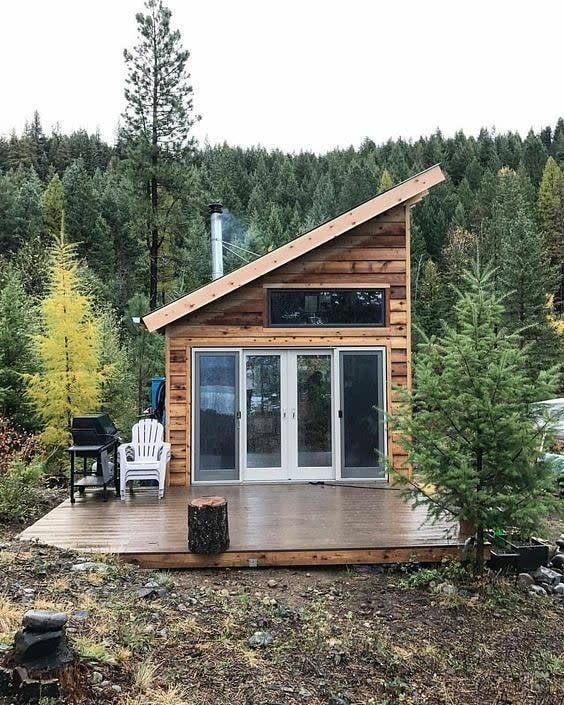 You could use the cabin as storage space or a guest house. Outfit the inside of the cabin with rustic wood furniture. Replace the flooring with hardwood or wood laminate flooring. Then lay an area rug down. It could be a thick plush weave or a faux fur.
2. Cottage Small House
Create a quaint cottage out of your small house. The unassuming approach to farmhouse decor blends well with a cottage style.
Add a small porch to the front of the house to create a welcoming entryway. Add a stone walkway leading up to the front door. Then plant several blooming plants to create a garden feel around the home.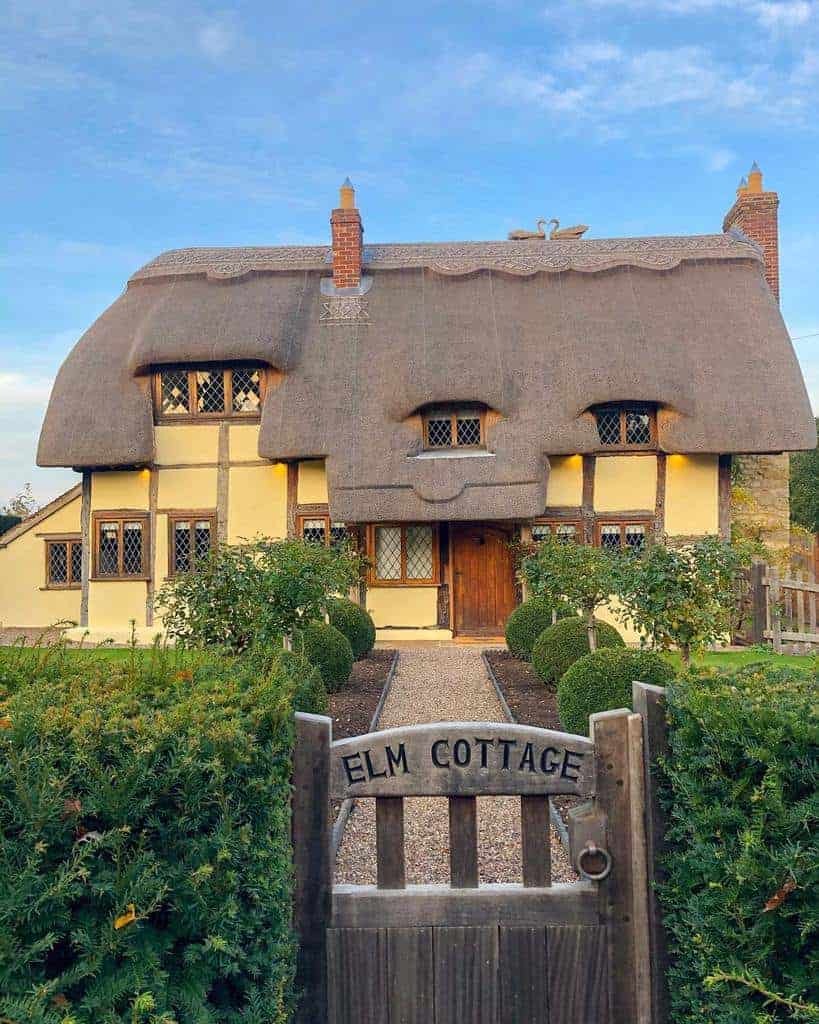 Inside, keep things quaint with simple wood furniture. Light linen window treatments will keep your cottage feeling quaint while still letting in plenty of light. Choose light woods and white or pastel paint. Add touches of glamour, such as a chandelier or gilded frame mirror.
3. Vibrant Colours for Home Exterior
Creating a unique, timeless exterior design for a small house doesn't have to be an intimidating task. With the right combination of materials and colors, you can give your home's façade a vibrant look all its own. Consider yellow paint, white trim, and red doors for a playful touch that will make your house stand out from all the rest. To keep the focus on those bright, bold hues, choose siding and shutters in neutral shades like beige or cream.
A few carefully selected plants and shrubbery in complementary colors can provide an added dose of texture without detracting from the yellow-red contrast. Whether you're looking for subtle elegance or eye-catching drama, these small house exterior design ideas can help you express your individual style.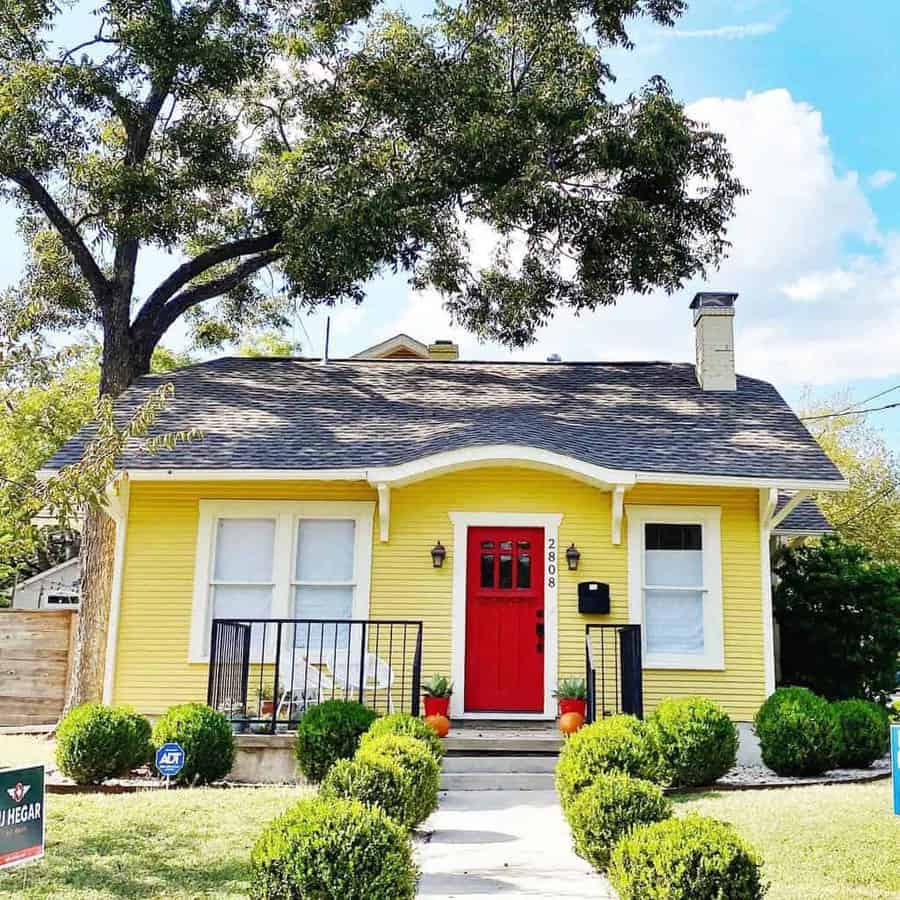 4. Simple Design
White is often the color of choice when it comes to modernizing a small house exterior design. Spicing things up a bit however, can transform the property into something unique and inviting. Adding simple details of black along with a front porch provides the perfect contrast for extra style points.
A simple wrought iron railing or an elegant black door can liven up any house, no matter the size. Keeping it simple is always best – but don't be afraid to experiment and get creative when designing your home's exterior!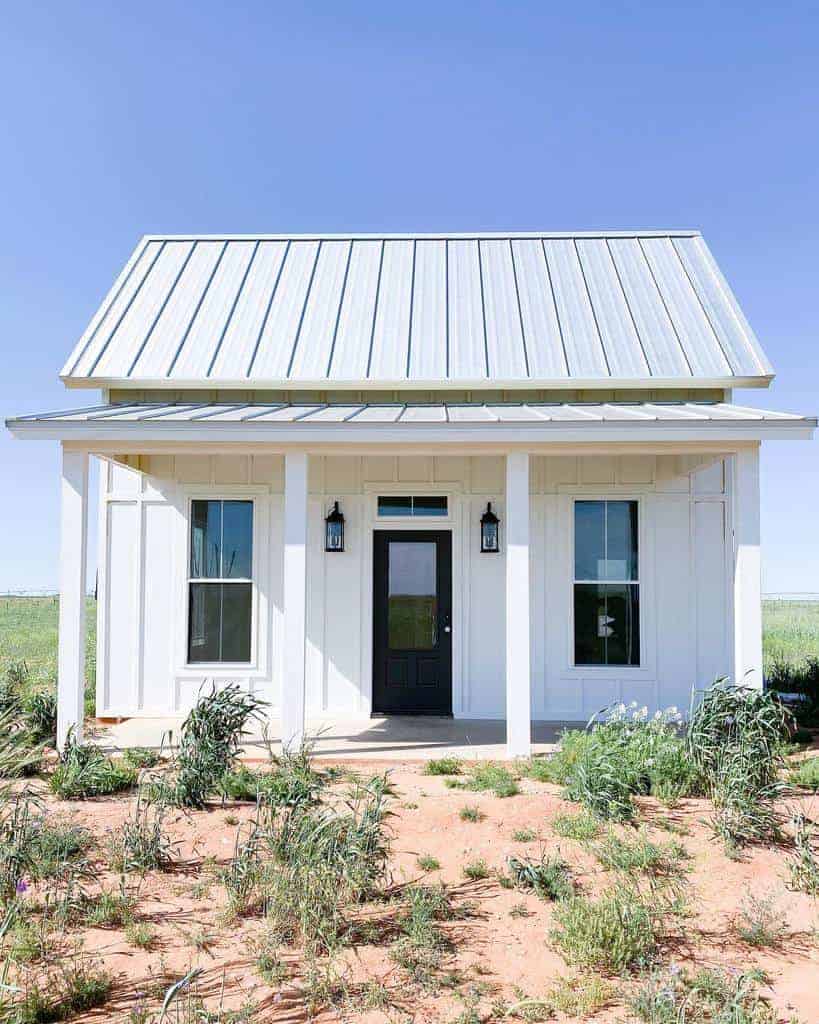 5. Triangle House Design
Greeting the eye with a triangle design, this wooden house has an exterior worth writing home about. A combination of panels and planks make up the triangle that takes up one part of the façade, while slatted windows line the walls to allow natural light to embrace every corner of the home. The triangle motif stands as proof that even a small house exterior design can have tremendous personality and extra flair.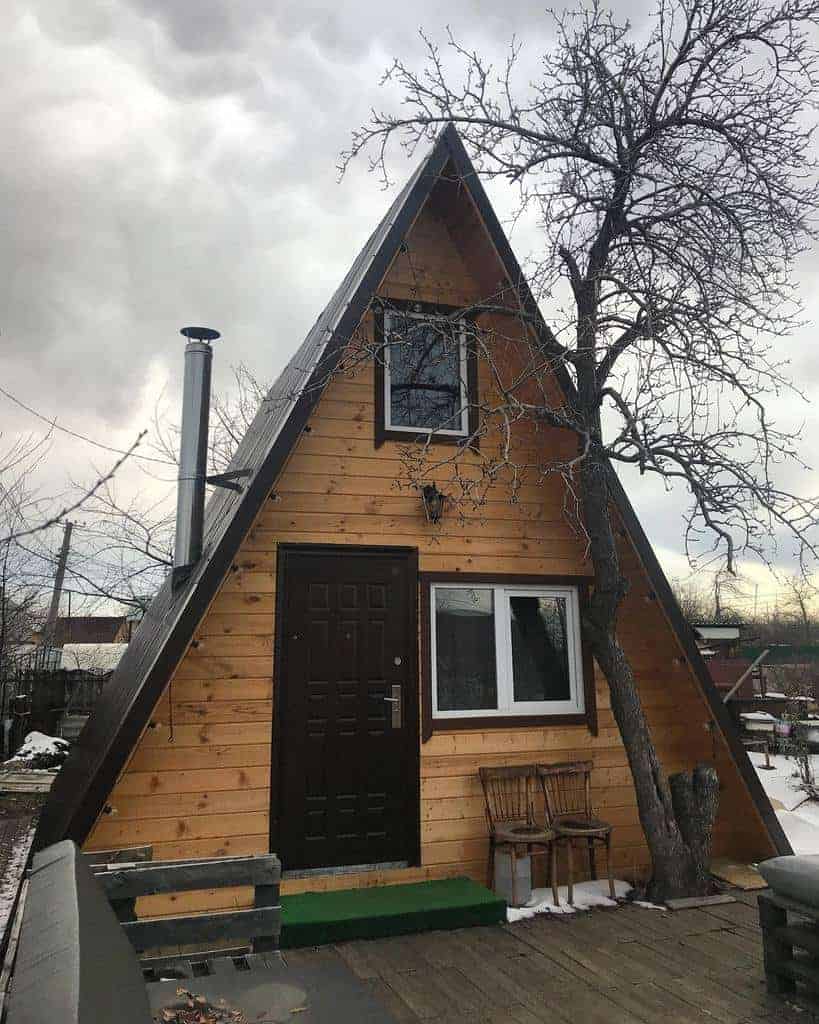 6. Cube-Shaped House
A cube-shaped, wooden house with modern accents can be just the thing for a stylish exterior design. For added visual interest and creativity, consider horizontal lines of light for an unexpected touch that will draw guests in and make them feel at home.
To add a subtle air of luxury, use wooden shutters to accentuate the cube shape and panels to bring more dynamic asymmetry to the flowing lines of the structural elements. Bold color pops mixed with a sleek monochrome palette contribute to an alluring ambiance. The ultimate look is sure to wow anyone who steps up to your small house!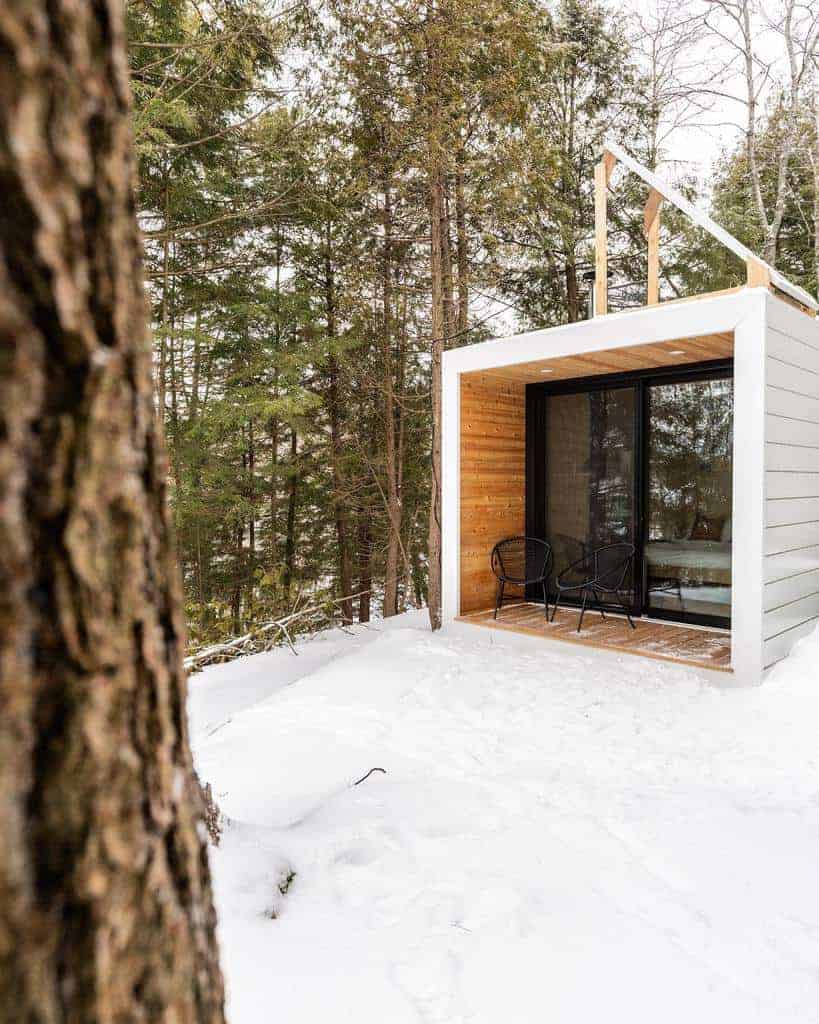 4. Garden Ideas for Small Houses
Feeling stuck inside your small home can be restricting and stifling. Try growing a garden around your tiny house. This takes the small house design outside and gives you more livable square footage outside of the home.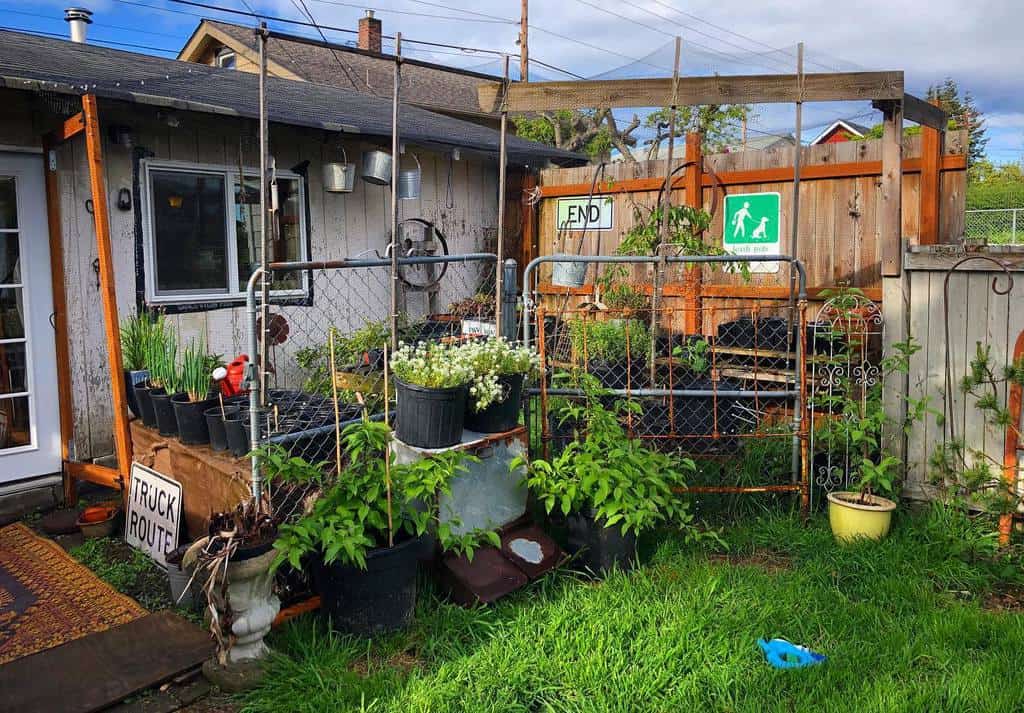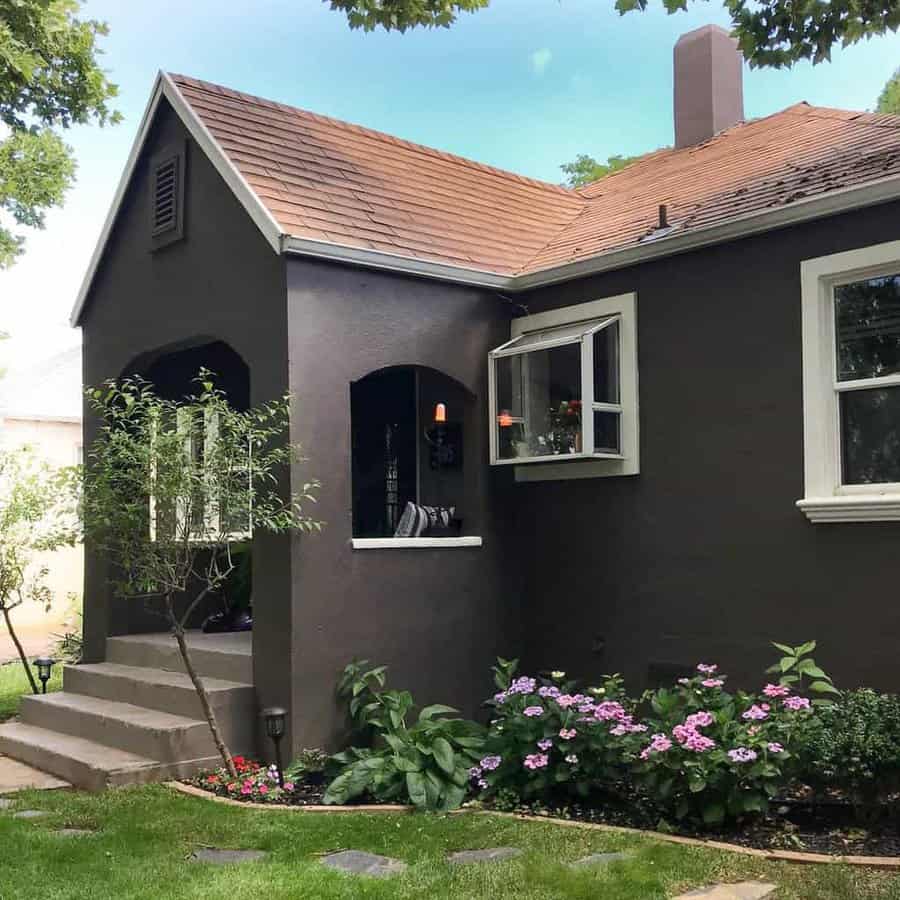 An English garden is a perfect garden idea for your small home. These gardens are bright, welcoming, and full of flowering plants. What's even better is that they embrace a sort of natural feel with no need for perfectly manicured plants.
It's perfect if it looks slightly overgrown. Add a stone path through it with a small bench or chairs so that you can sit among the plants and enjoy your garden.
6. Small-Space Landscape
When you check out tiny house ideas, you'll notice that everyone adds landscaping around their home. Take pride in your small living area by adding a deck or patio. Then add flower beds or large potted plants. You can turn your outdoor space into a living area.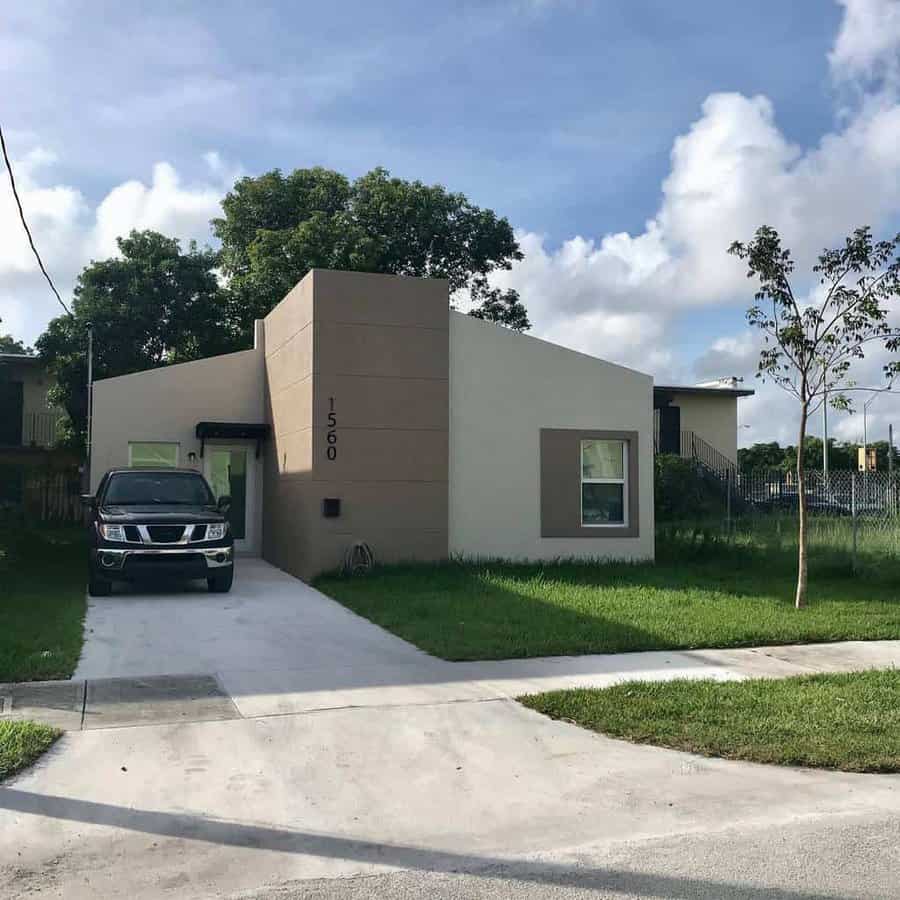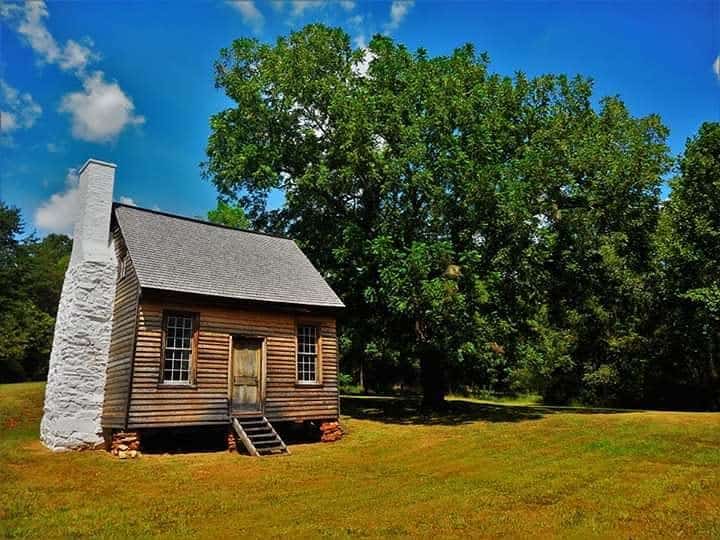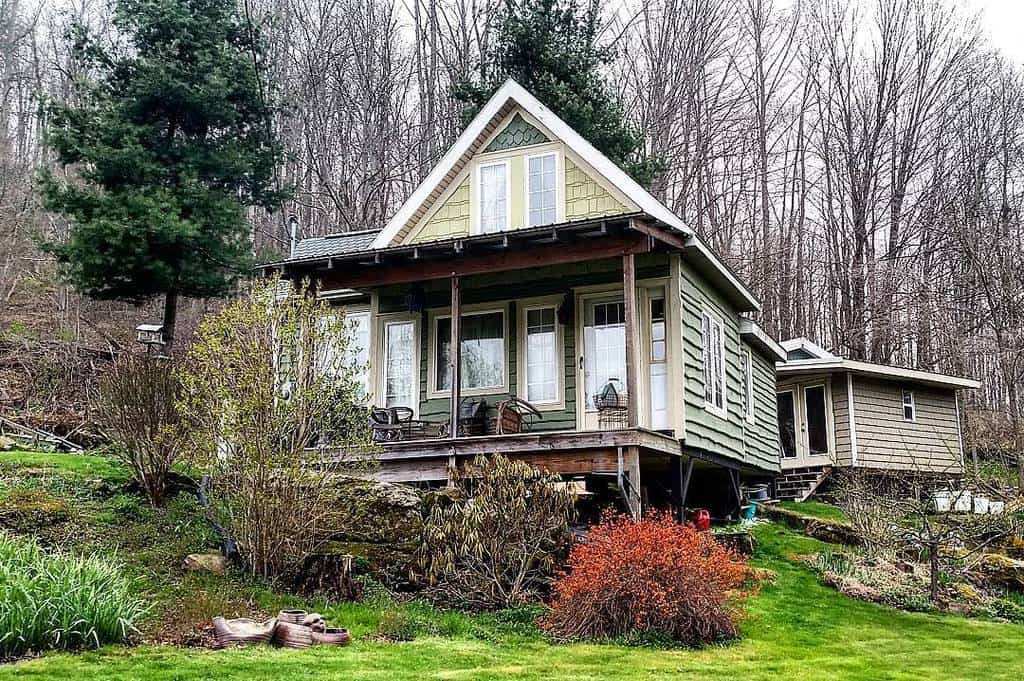 Take advantage of higher-end materials. Your yard area is smaller, so you can splurge on more expensive materials. Doing this will elevate the perceived value of your small house.
Add a paver walkway around your home. Build a fountain or another water feature. Add lighting along the walkway or string lights over the seating area.
7. Modern Small House Designs
Modern interior design and minimalism go hand in hand. You can embrace these two ideas and create a small modern house.
Start with an open floor plan to reduce the number of walls. Then choose scaled-down furniture that has a simple design with clean, straight lines.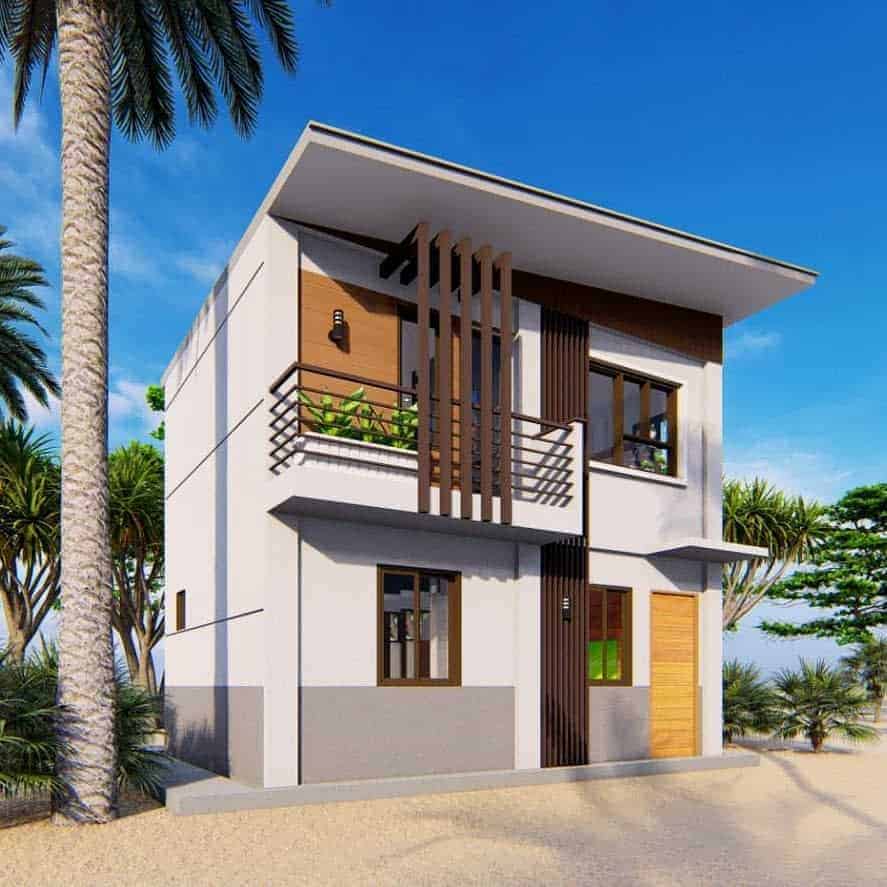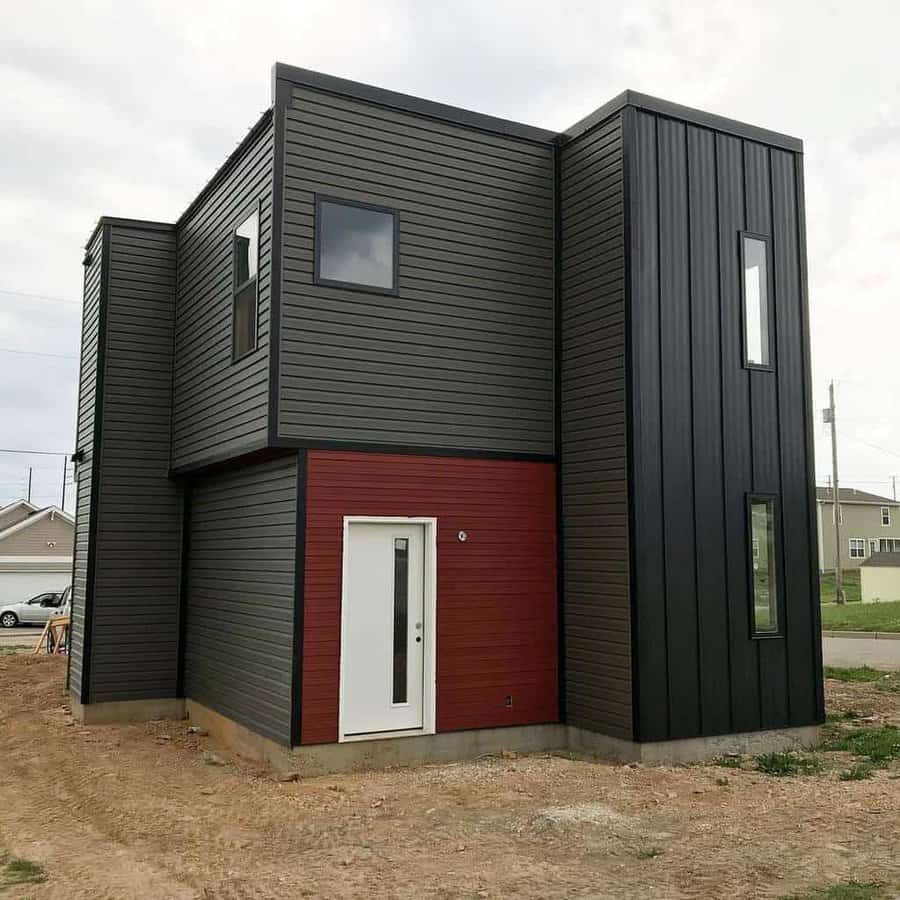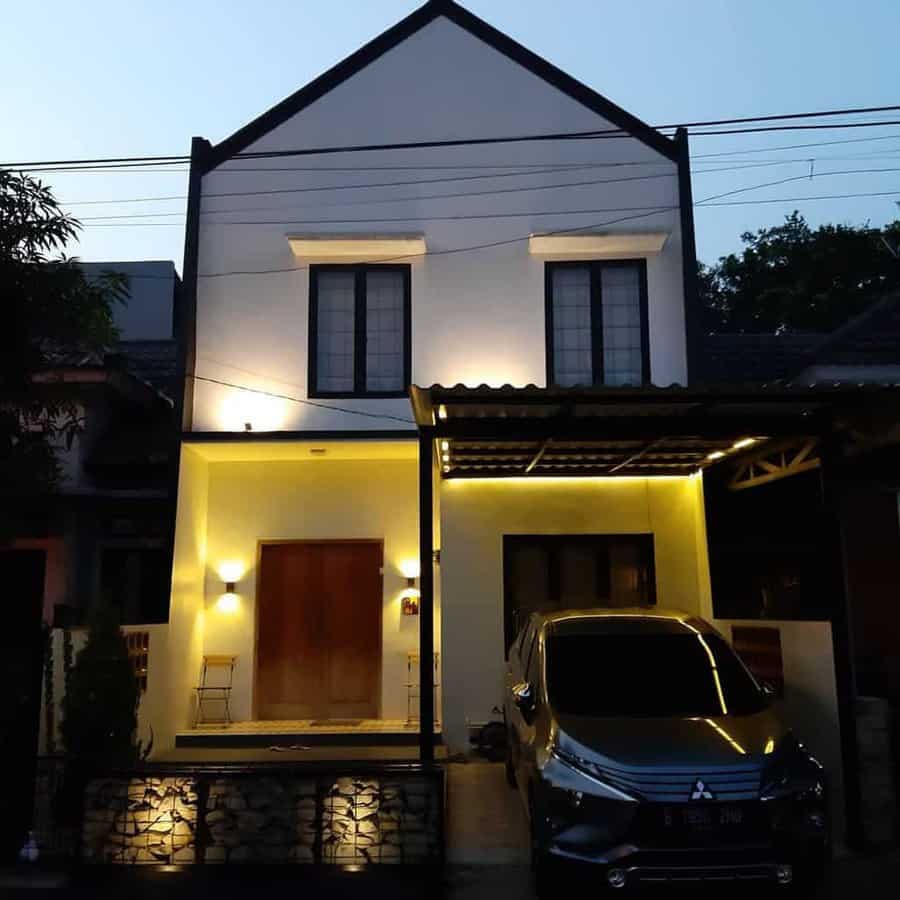 8. Trailers
How does a tiny house trailer differ from other tiny homes? A tiny house trailer is often built on a utility trailer that can be towed wherever you decide to live next.
Consider a trailer for your tiny home if your lifestyle allows lengthy travel or frequent moves.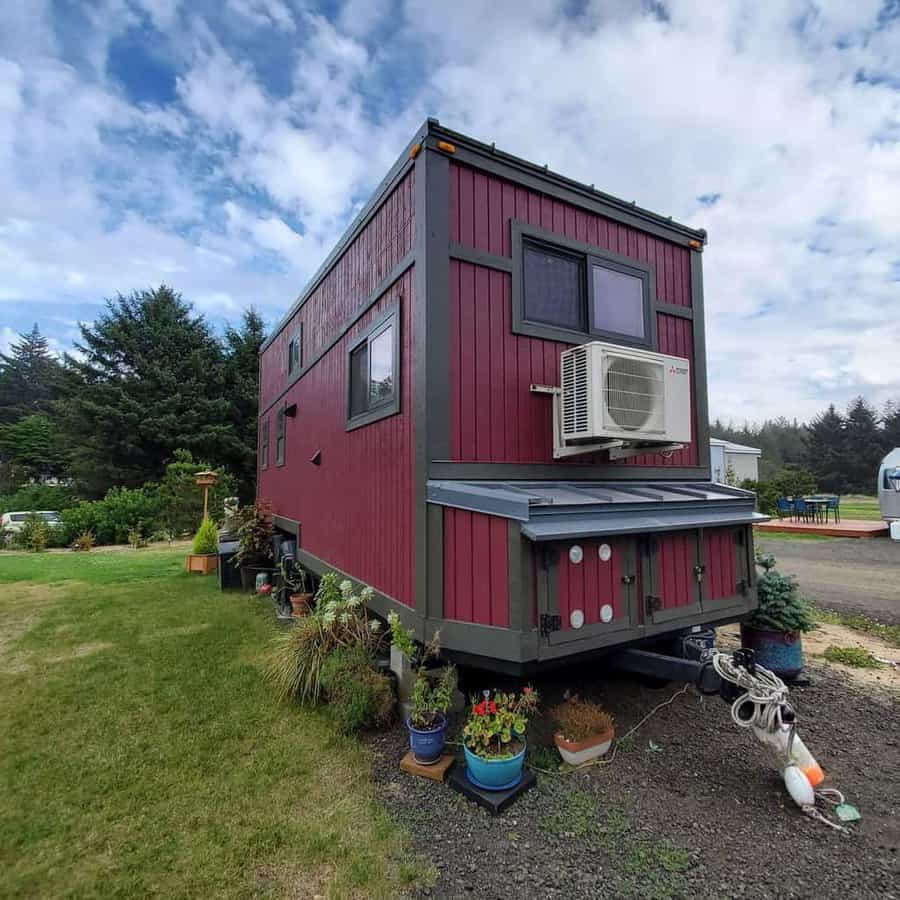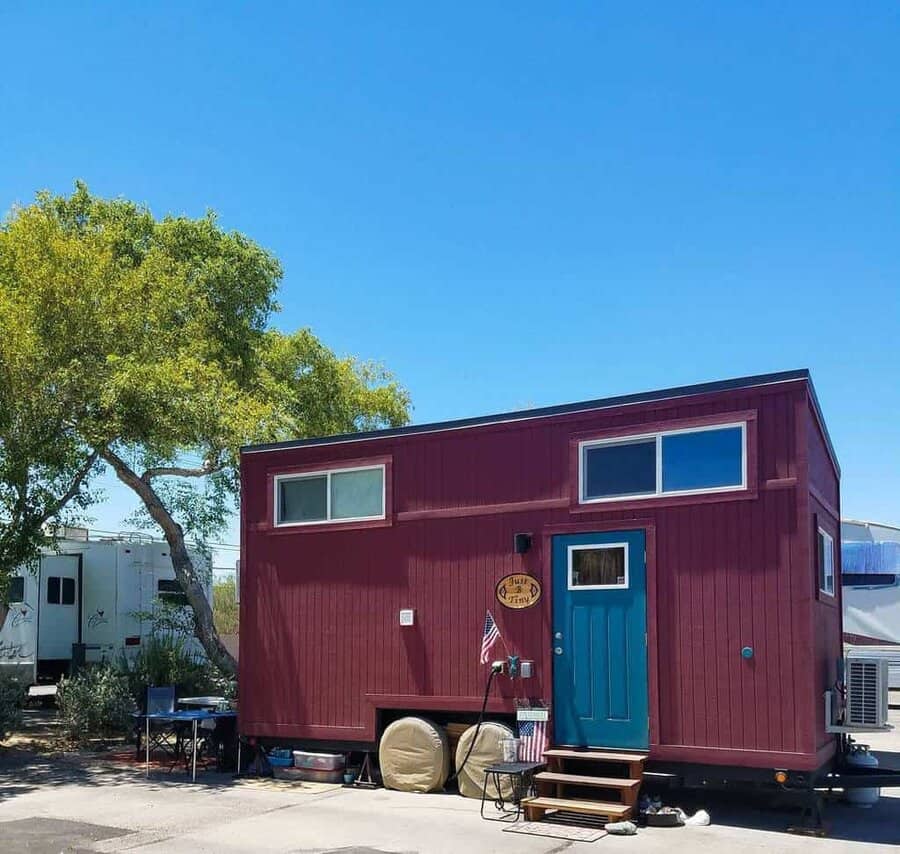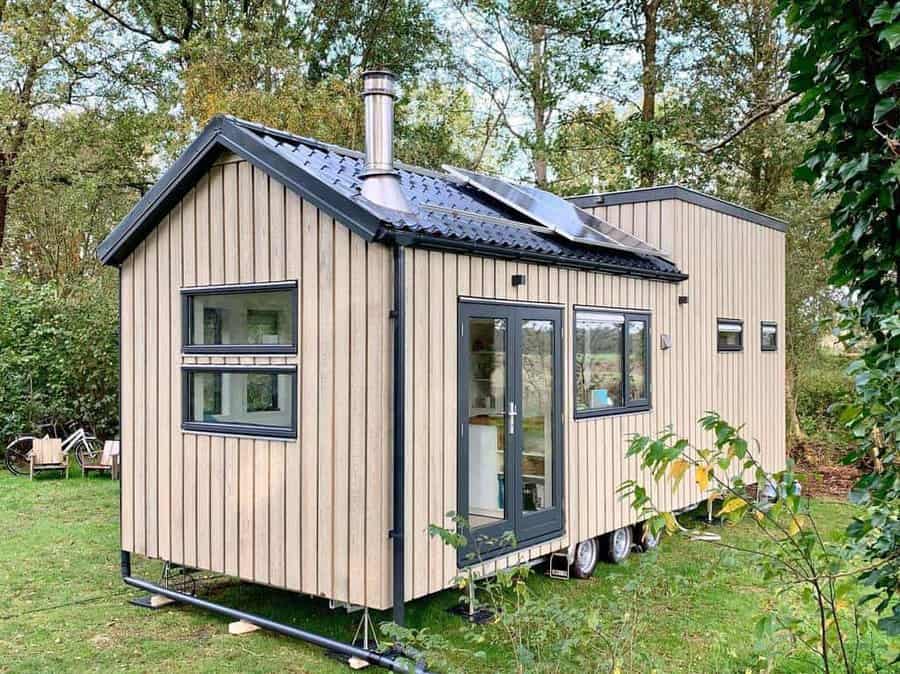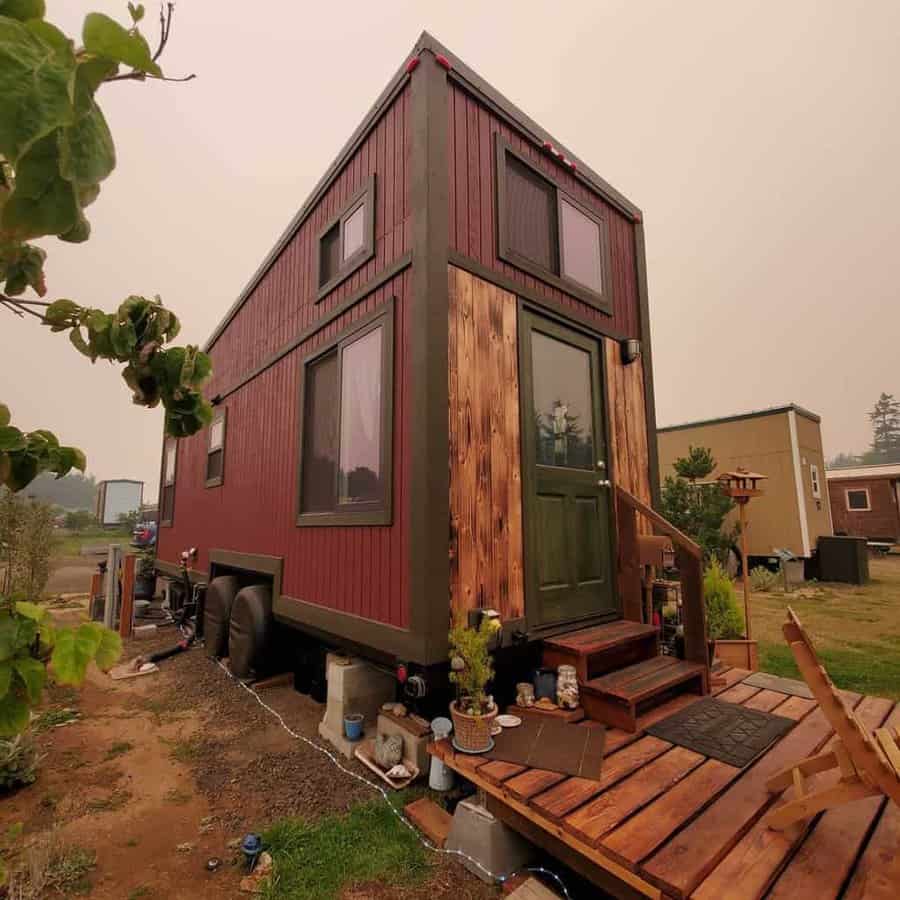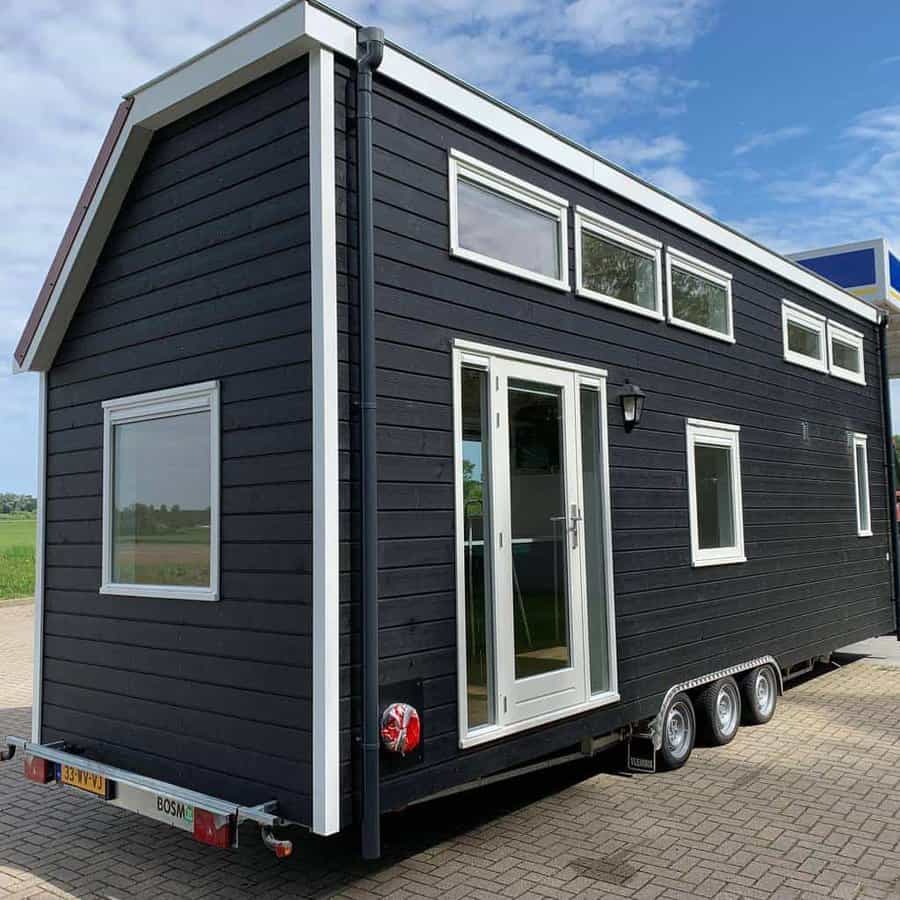 A renovated Airstream trailer can make a great tiny home on wheels. If you prefer a tiny house trailer that looks more like a home than a camper, you can find them in a variety of sizes and styles.
Some even come with an exterior storage area. This the perfect place to stow tools, outdoor décor and even a small fire pit between moves.
Small House FAQs
How do you make a small house look nice?
Make sure there's plenty of lighting in your small home. An increased amount of light helps the small spaces to feel larger and more inviting. Hang large mirrors in the main rooms. These will reflect the room and make the area feel larger. Install molding, which is a hallmark feature of larger homes. This will elevate the look of your small home and prevent it from looking cheap.
How can I make my house look classy?
Making any home look classy is all about the details. Small touches will elevate your home and give your home a classy feel. Consider adding crown molding, fresh paint, window treatments, expensive hardware, upgraded lighting, decorative throw pillows made from expensive fabrics. Because these accents are smaller, you can splurge a bit more on them.
What is the 60 30 10 decorating rule?
The 60, 30, 10 rule refers to a traditional design rule about using color. The rule dictates that you should choose three colors for your room's color palette. The first color should be the dominant color and take up 60% of the room's visual space. The second color should take up 30% of the visual space. The final and third color should be a minimal accent and be about 10% of the color in the room.