54 Smart Tool Storage Ideas
If you enjoy DIY projects, you will surely have a lot of tools. And maybe your first DIY job is to store them properly. That may be a bit easier if you have a spacious garage, but tends to be a little more complicated if you live in a small apartment and like to spend time with home improvements that need tools.
So, we have selected some awesome tool storage ideas that will inspire you to create a functional solution. And when it comes to storage, creativity and organization are far more important than square footage.
1. Cabinet or Closet
You can transform a closet into your tool storage space. Add a cabinet and some shelves to accommodate tool chests and tool bags. You can add drawer slides to a cabinet so that it will be easier for you to find whatever you need and put it away when you're done.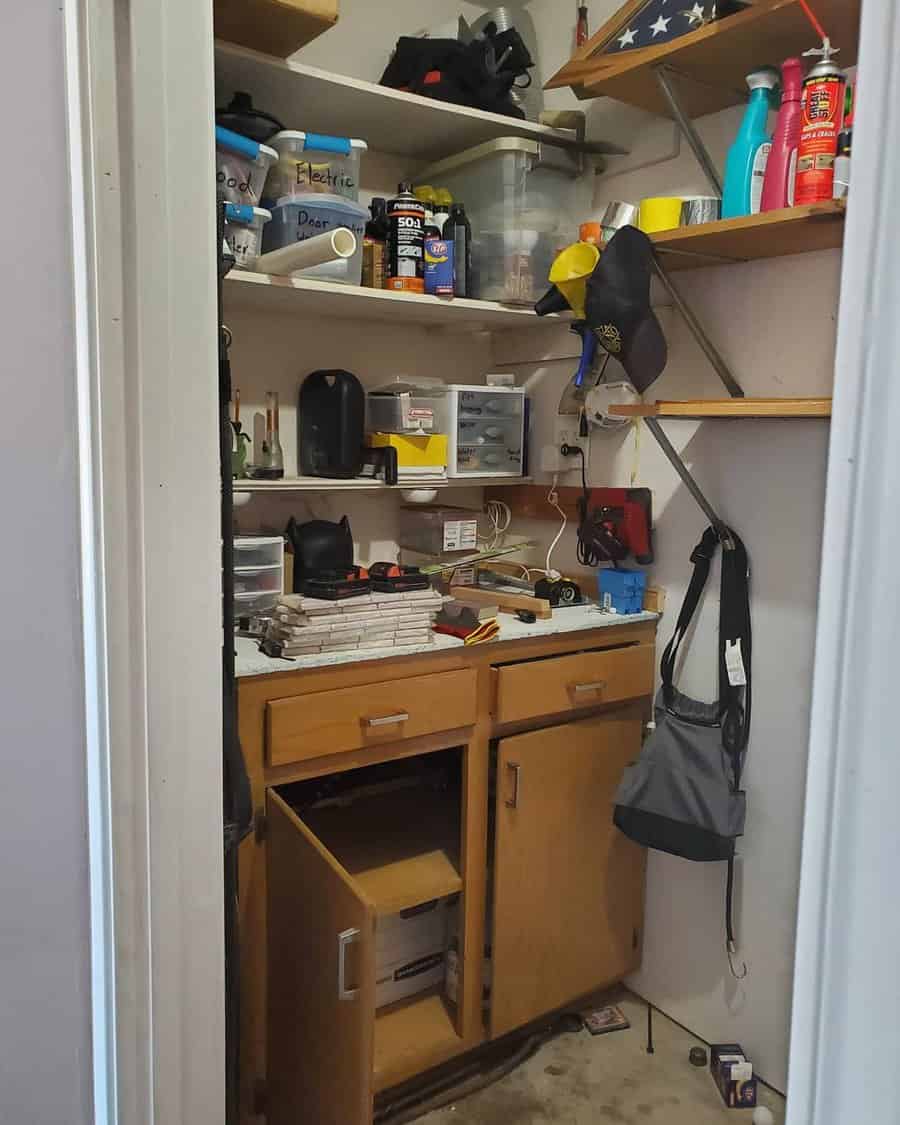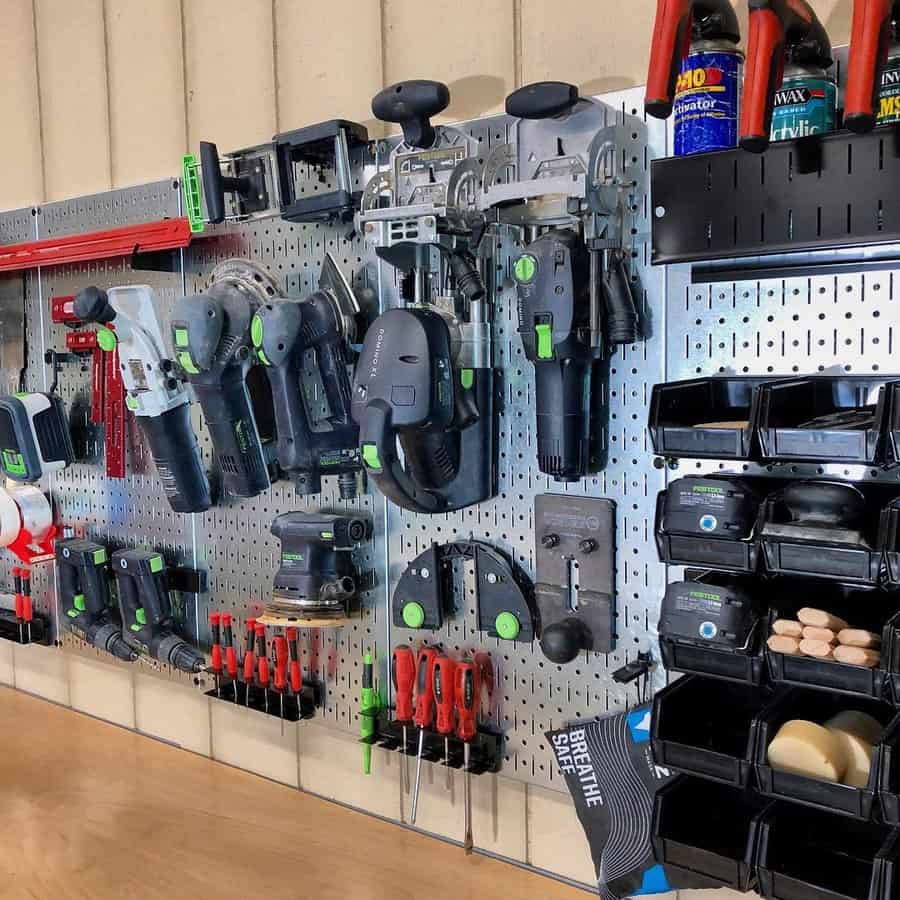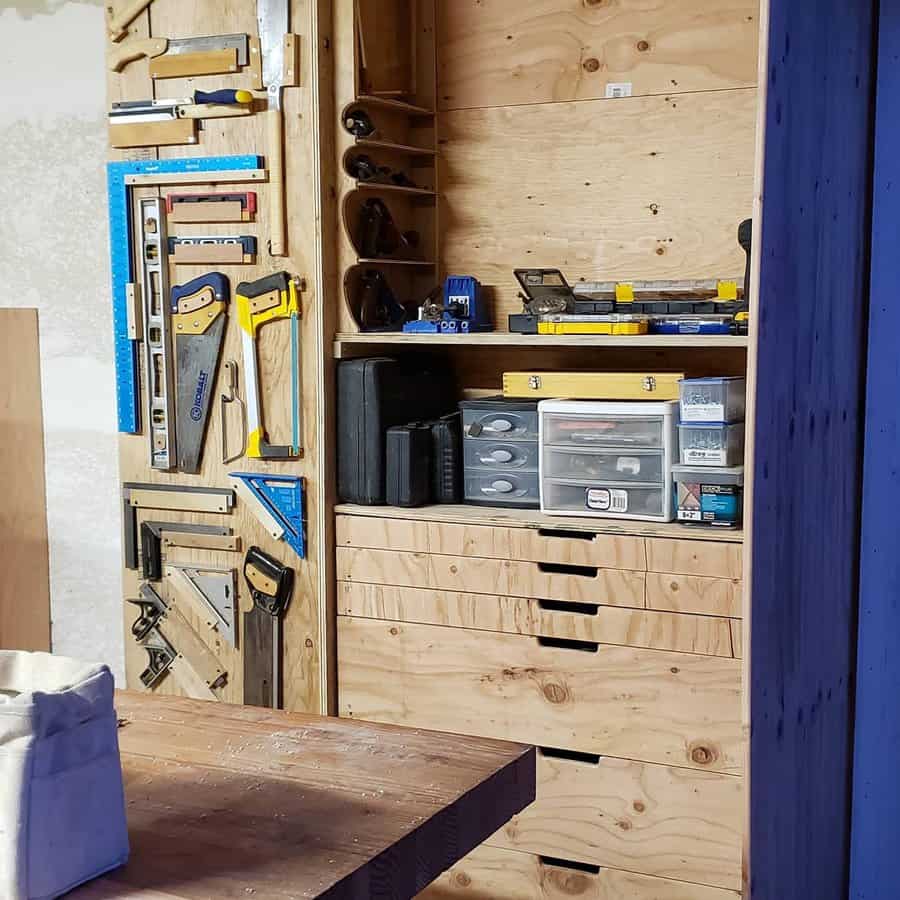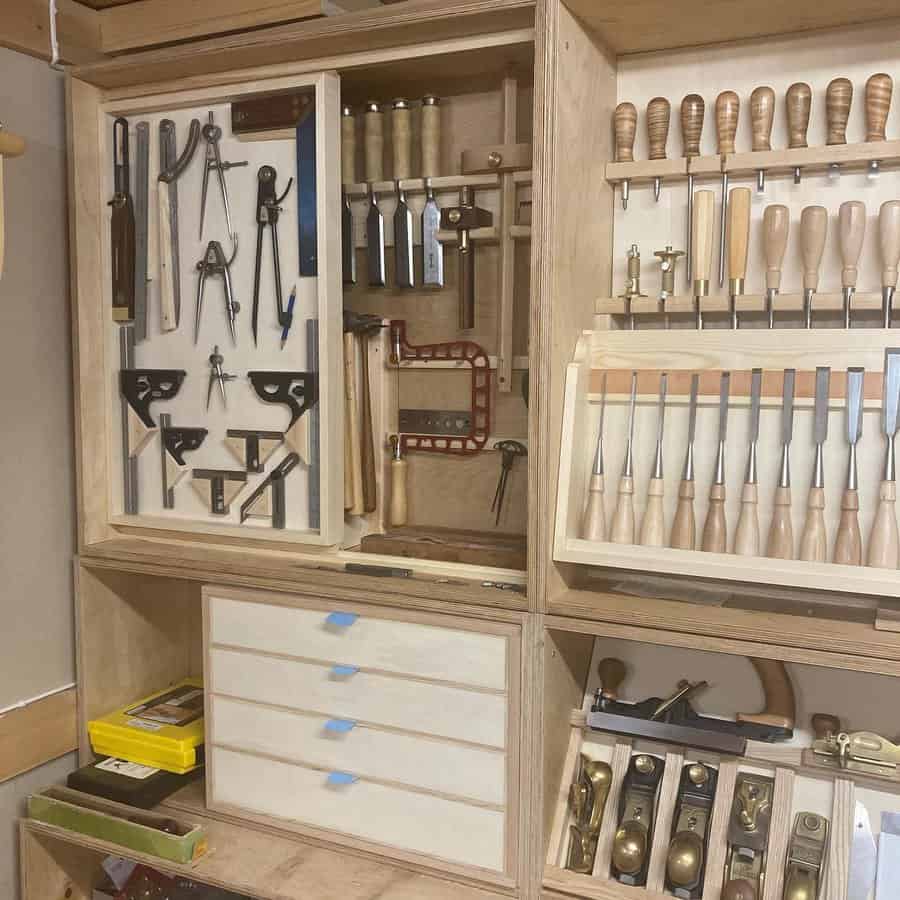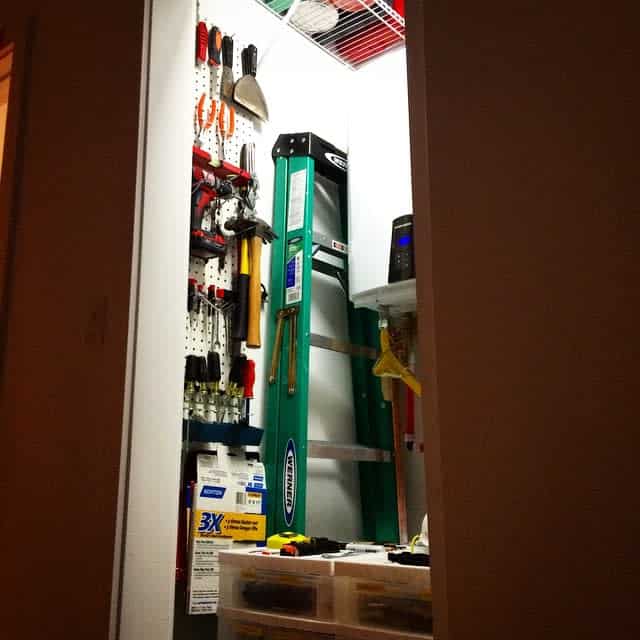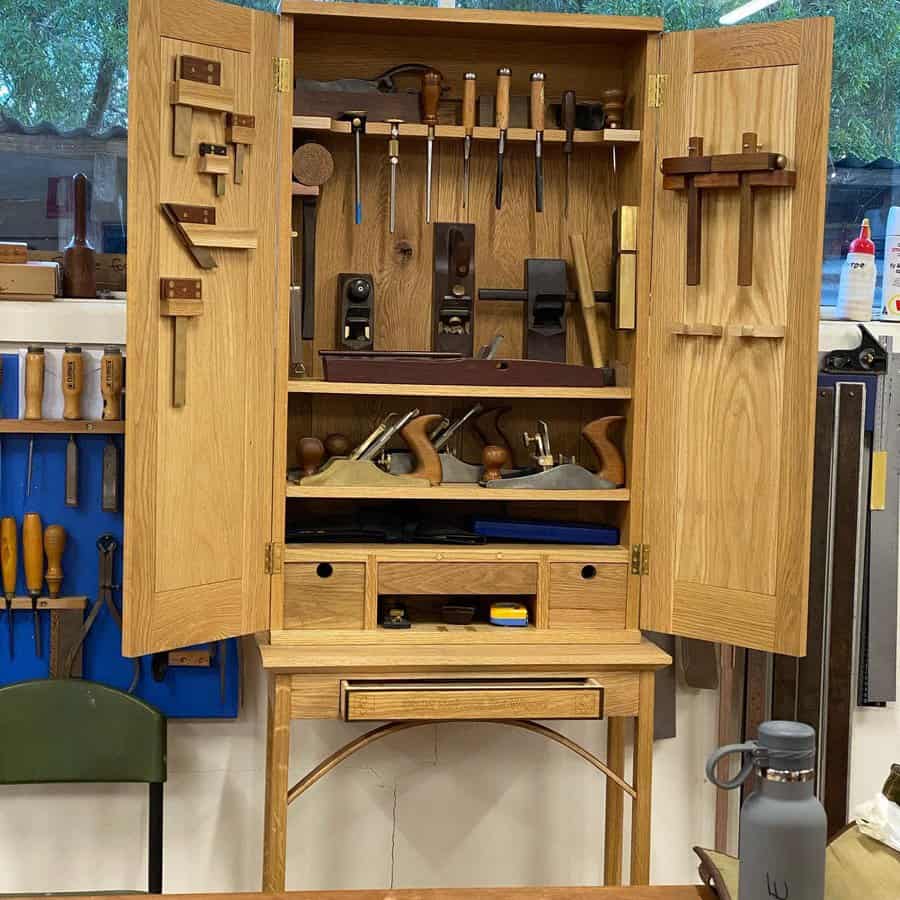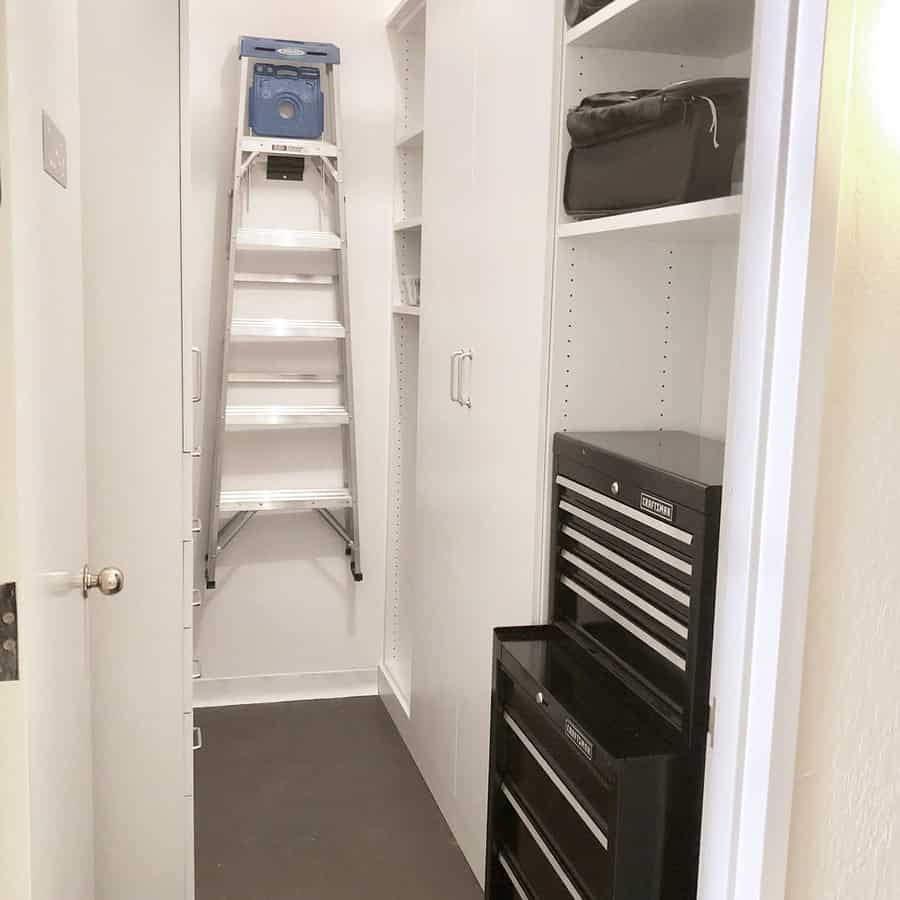 You can also add pegboards to the interior of a cabinet, so you'll have your tools organized and easy to find. A workshop cupboard for tool storage is another way to minimize clutter and increase space.
2. DIY
You can use plywood, pallet wood, or lumber to build your storage station. The important thing is to keep your tools off the floor and out of the way, so make the most use of vertical space. Install French cleats, where you can hang PVC holders and removable pegboards for all your hand tools. You can also hang PVC pipes that can be functional holders.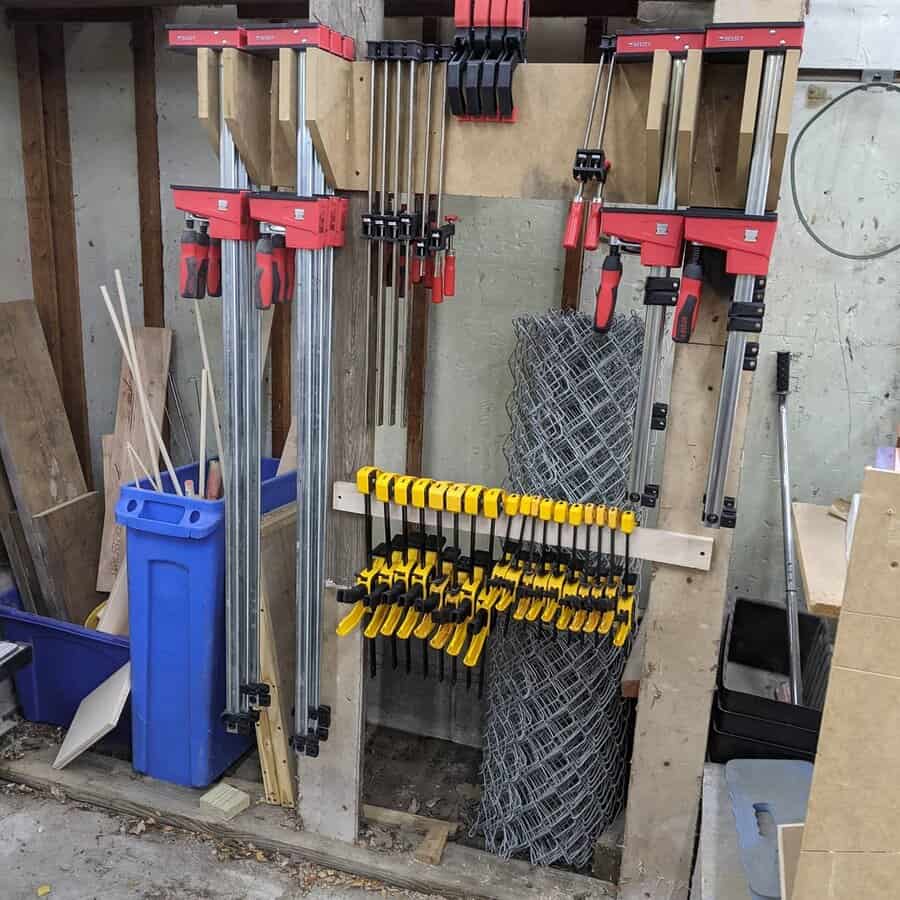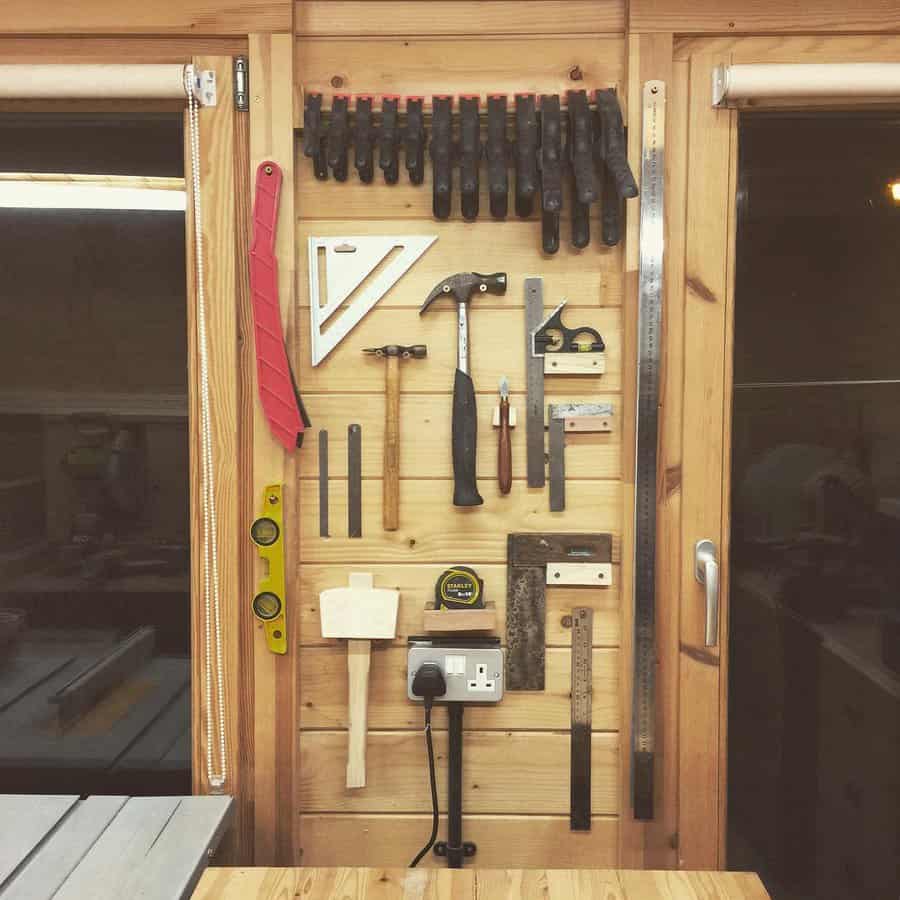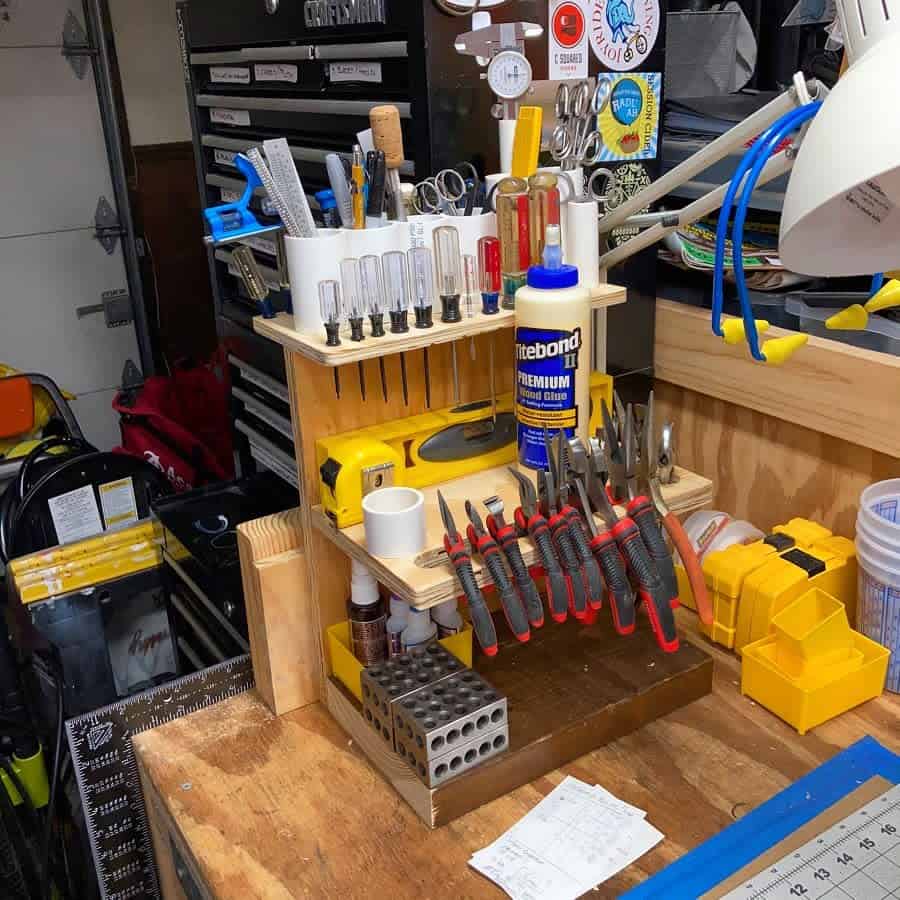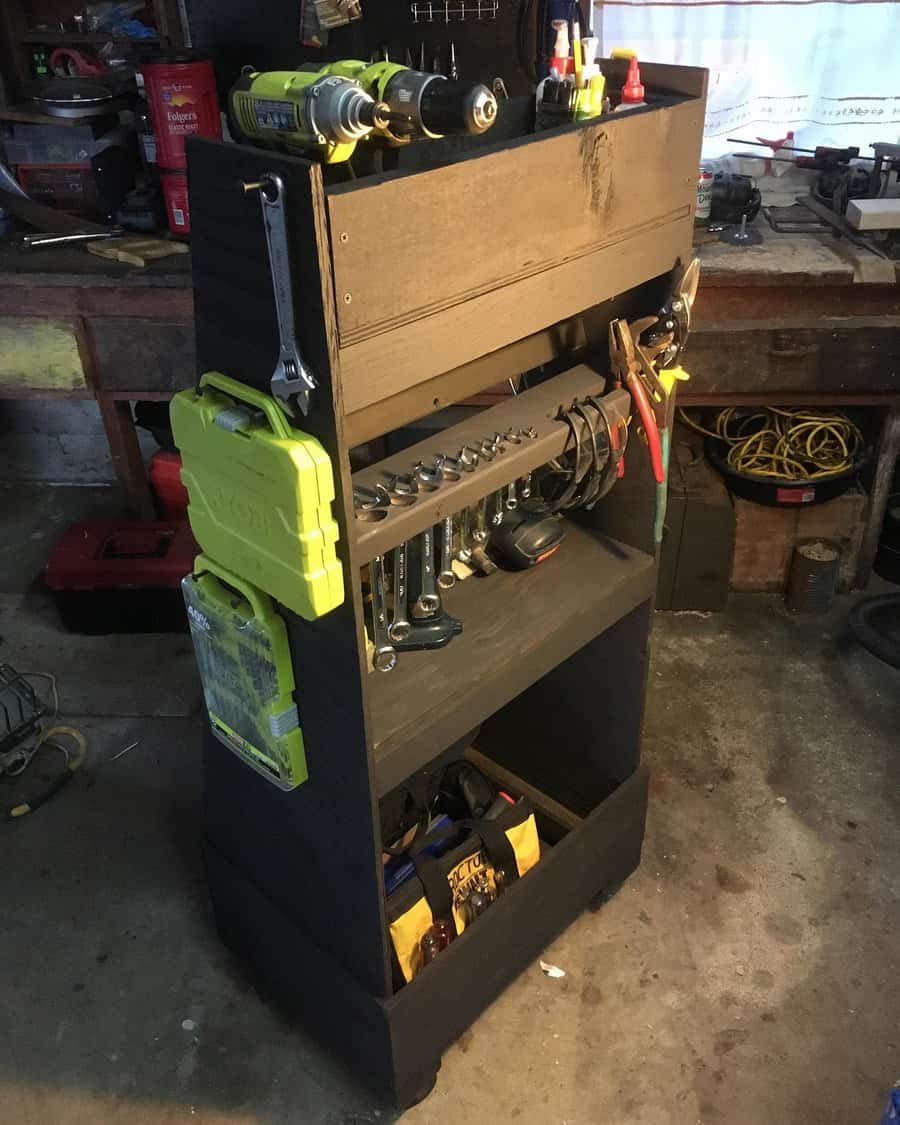 Don't leave wasted space under worktables; build power tools cubbies underneath it. Add wall-mounted shelves, wire baskets, and hooks. This is an inexpensive way to keep your tools organized.
3. Garage
Check out these garage storage ideas to help you optimize space in your garage:
Build overhead storage with a ceiling storage system

Build a storage tower to stack bins vertically and save floor space

Install monkey-bar storage shelving

Install gear wall panels and gear tracks

Install rollout shelves and sliding bypass units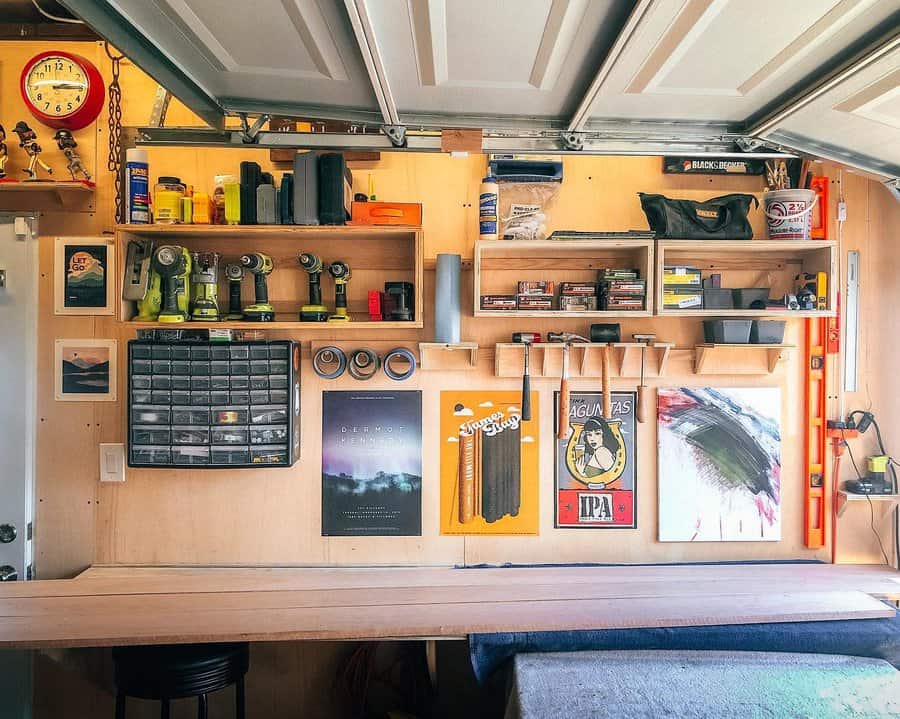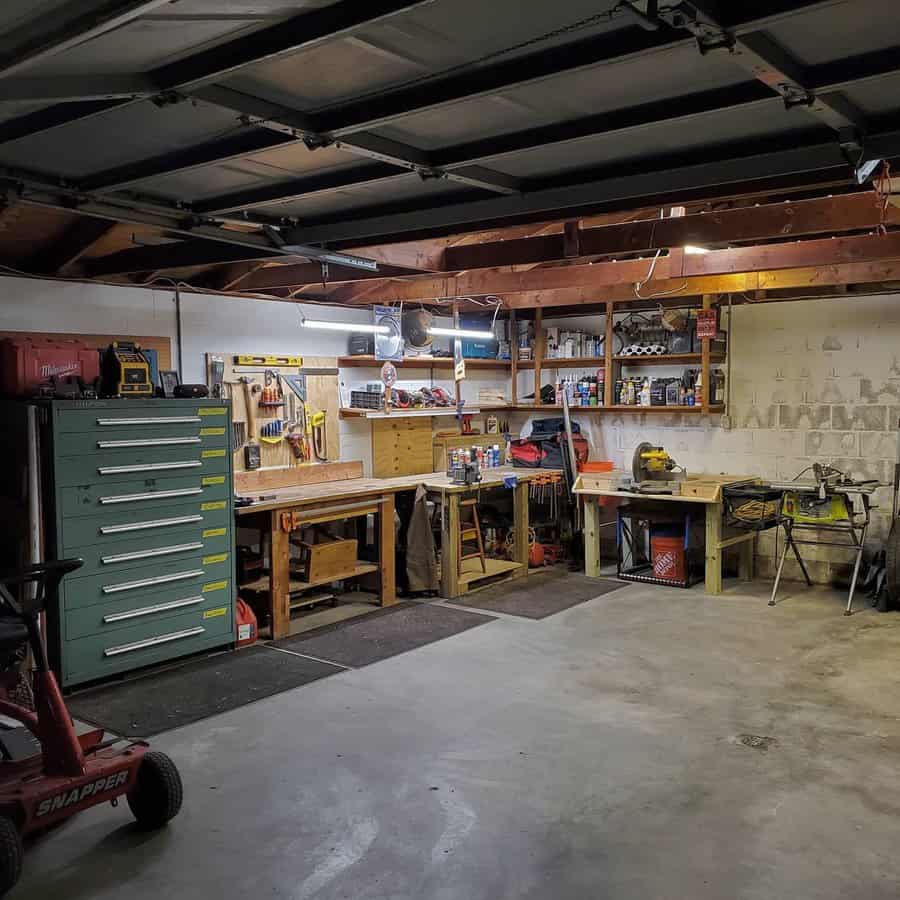 4. Metal
From cabinets to tool boxes, metal is always a great option for tool storage. Magnetic strips are a quick and easy way to keep metal tools.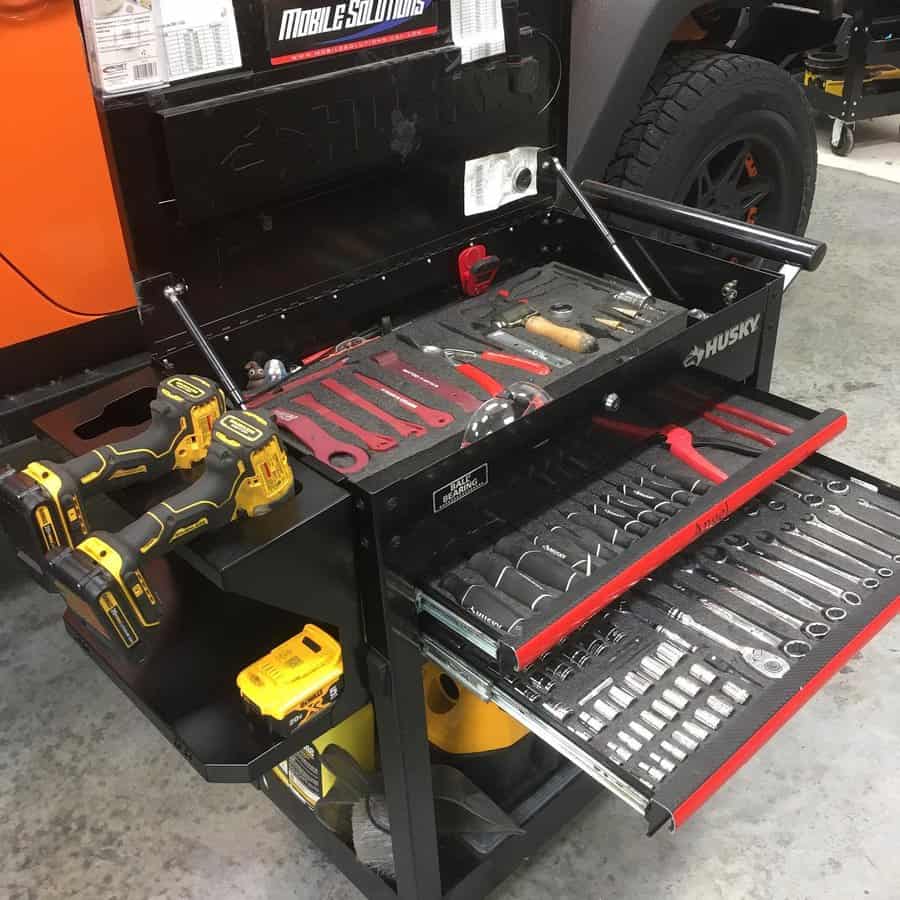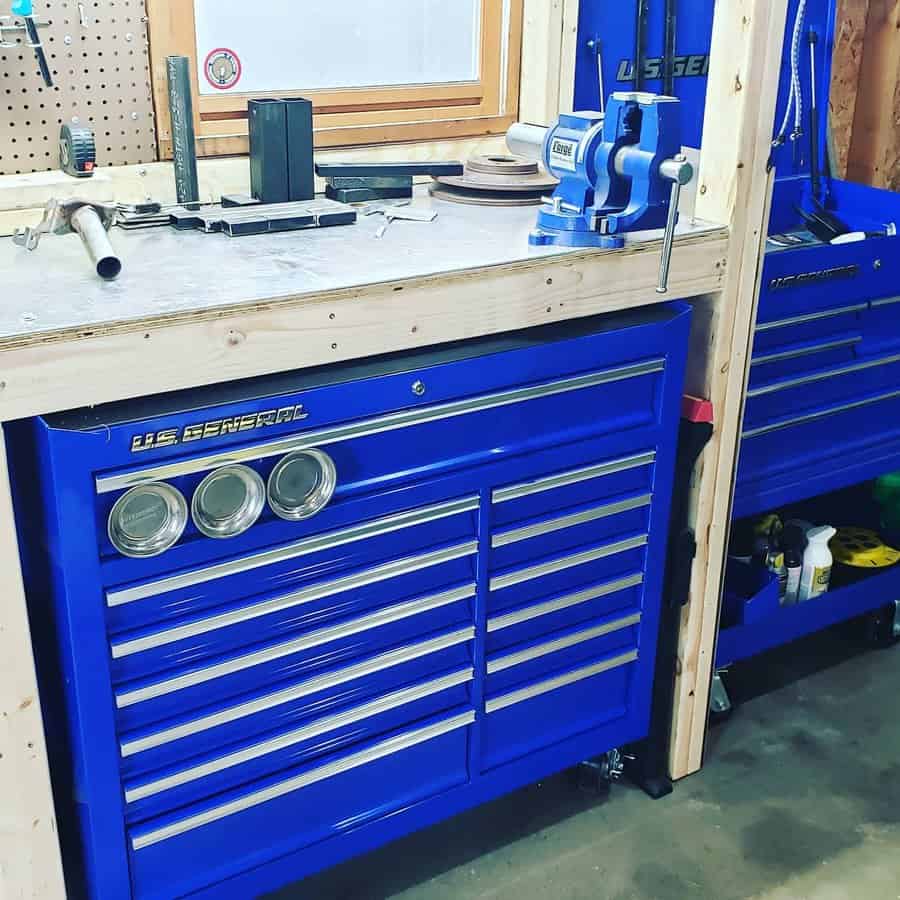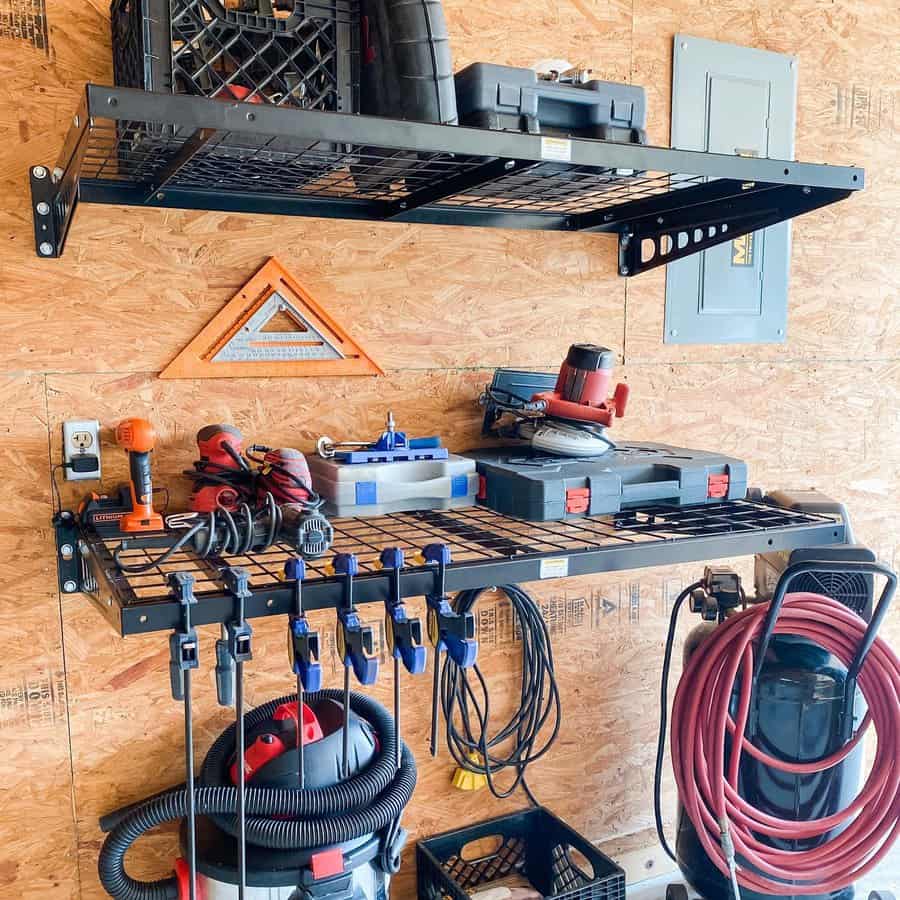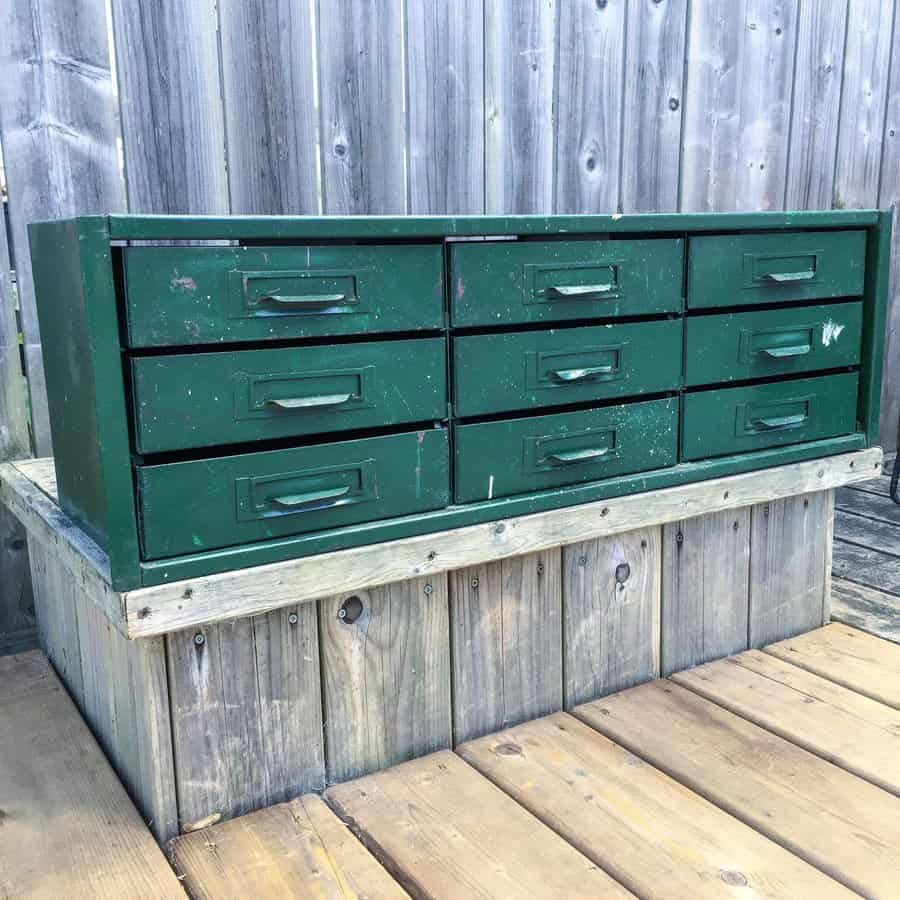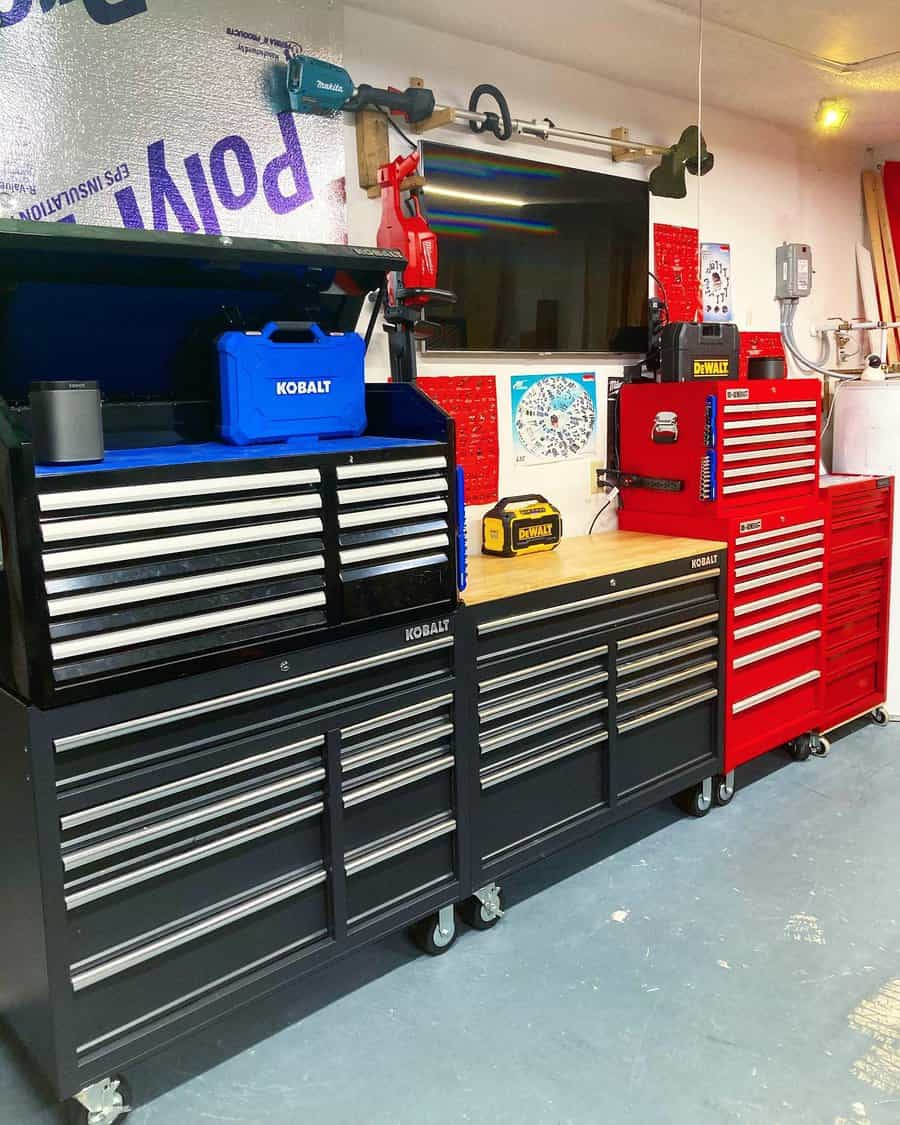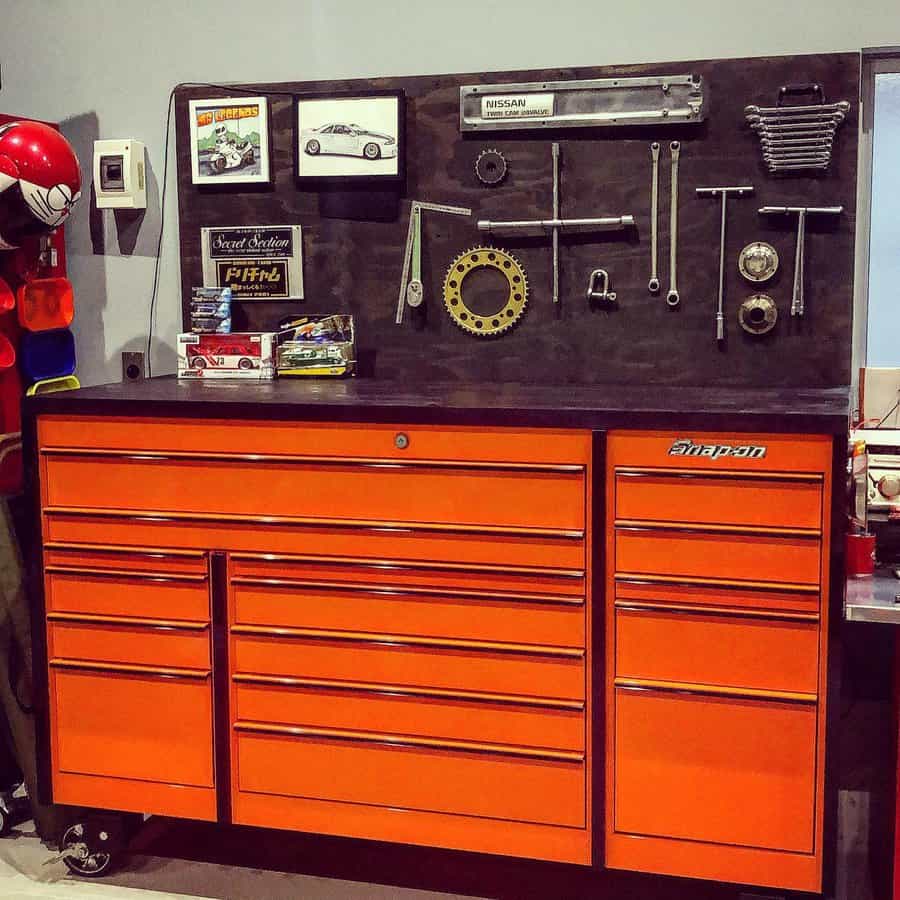 Rolling tool chests offer storage capacity and easy mobility and are ideal to work in different areas in a workshop. Wall mount metal rails and hooks are a functional solution for tool storage.
5. Movable
Neat and clean storage space is not just easy on the eye. It helps create a safer environment, and work is far more productive in a decluttered space, where you can easily find your tools and put them away nicely back when you're done.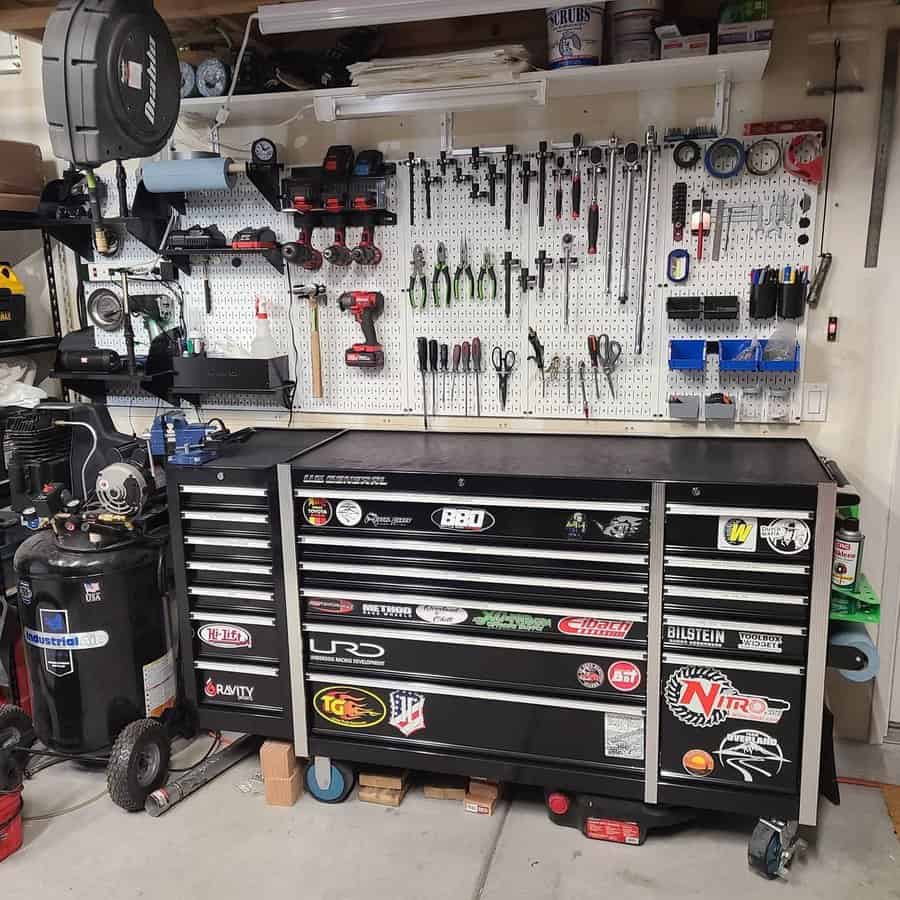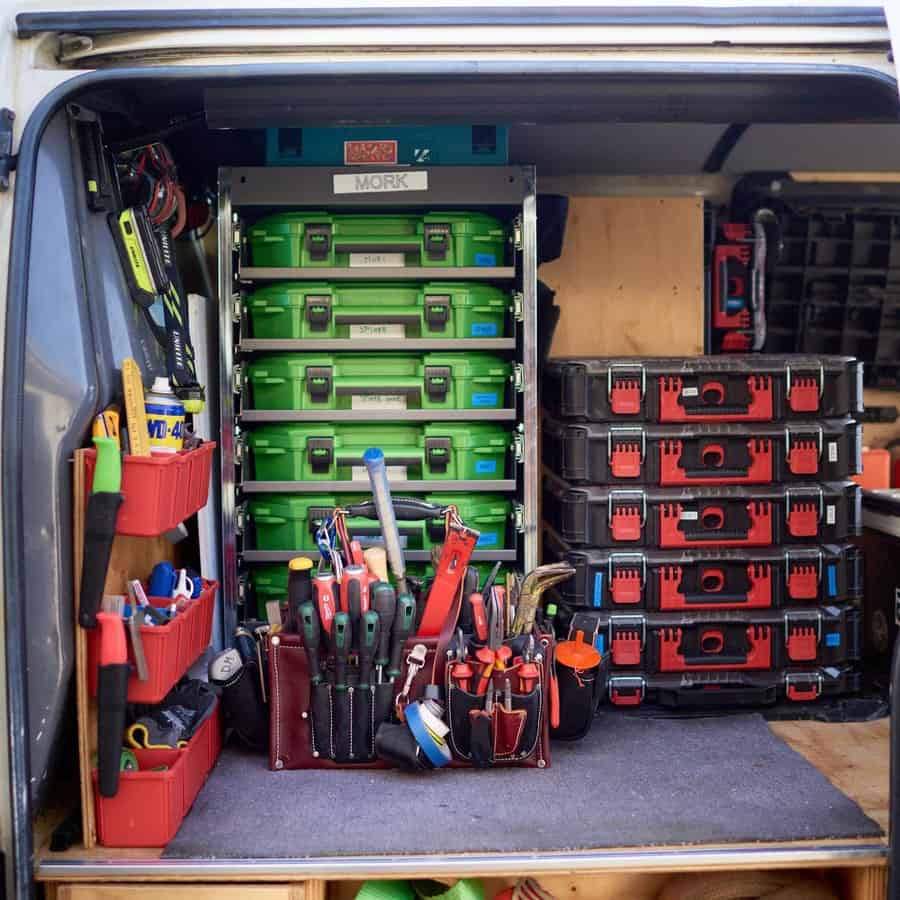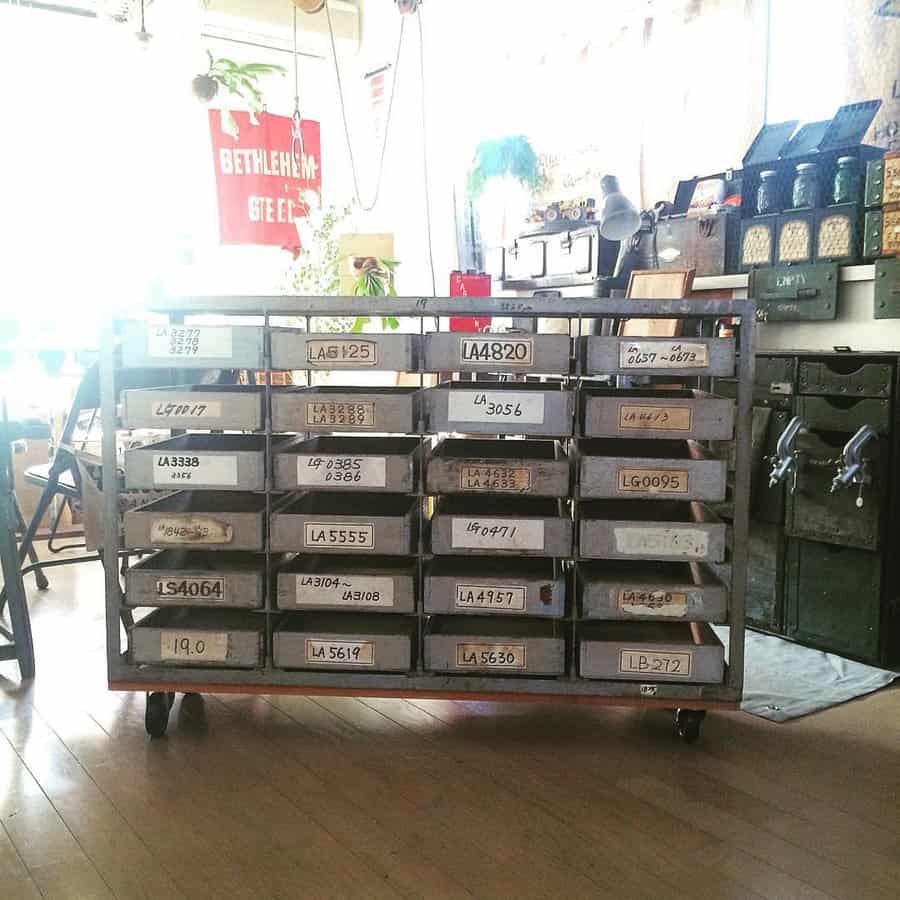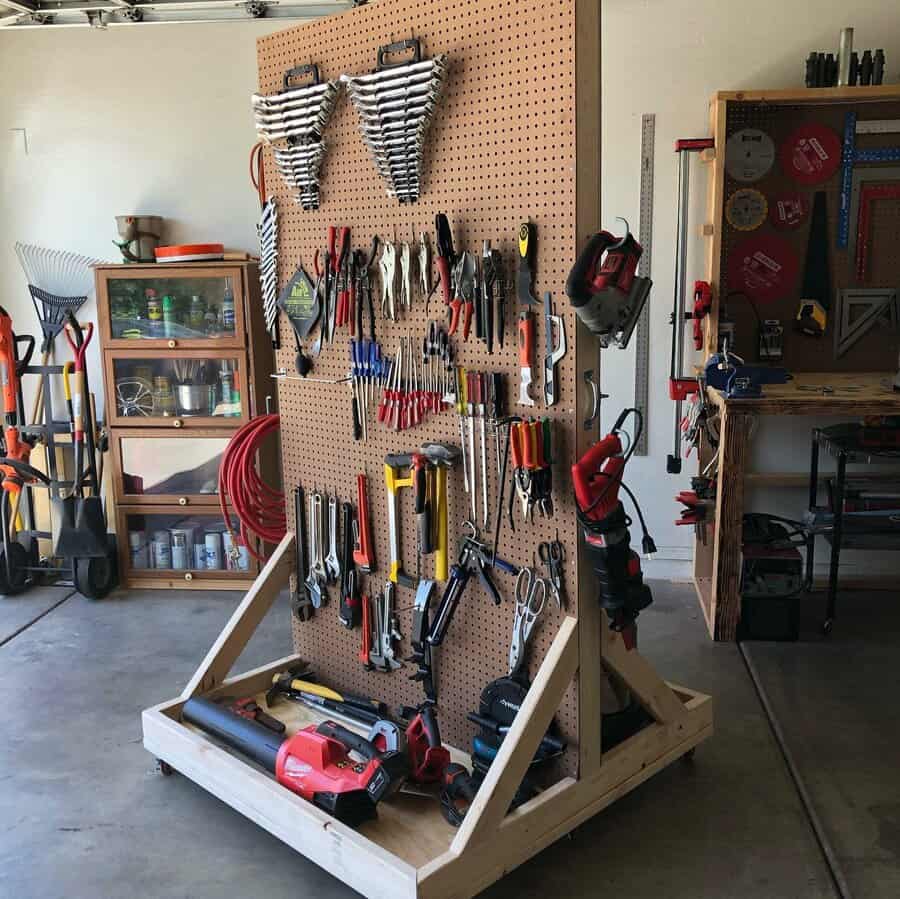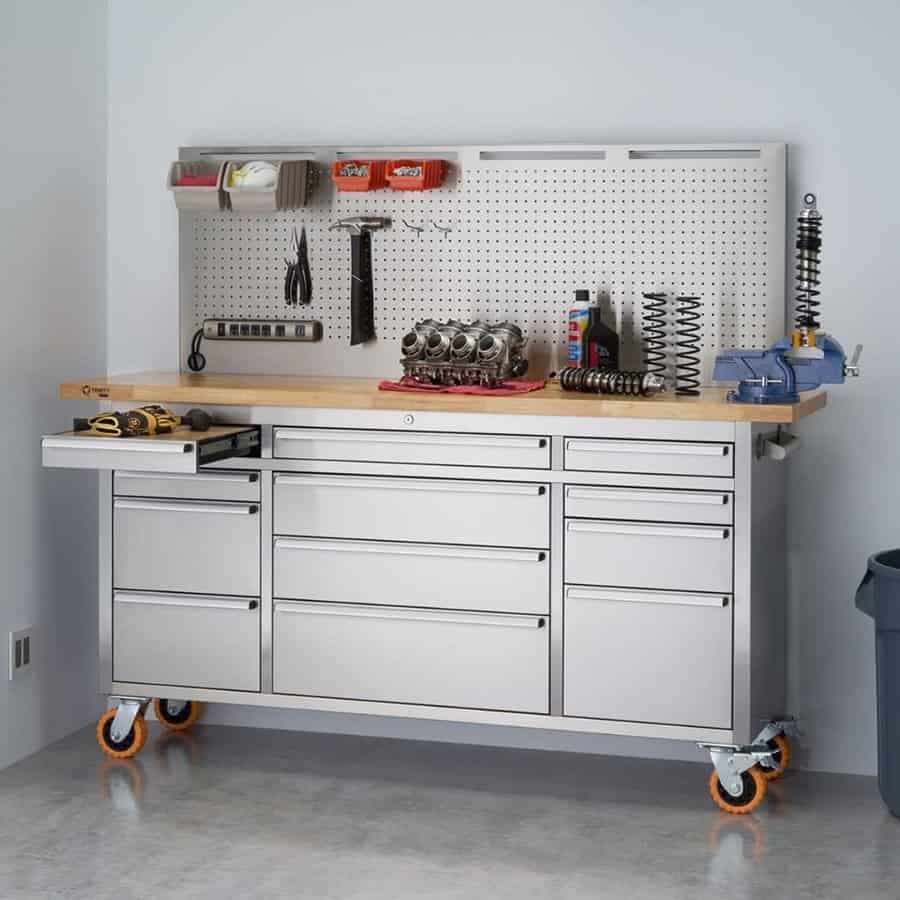 6. Organizer
If you have limited space to work, it is complicated to dedicate bench space to keep nuts, bolts, and washers. A solution for that is to add floating shelves to the wall with screw-top jars, and you'll have your worktable organized and decluttered.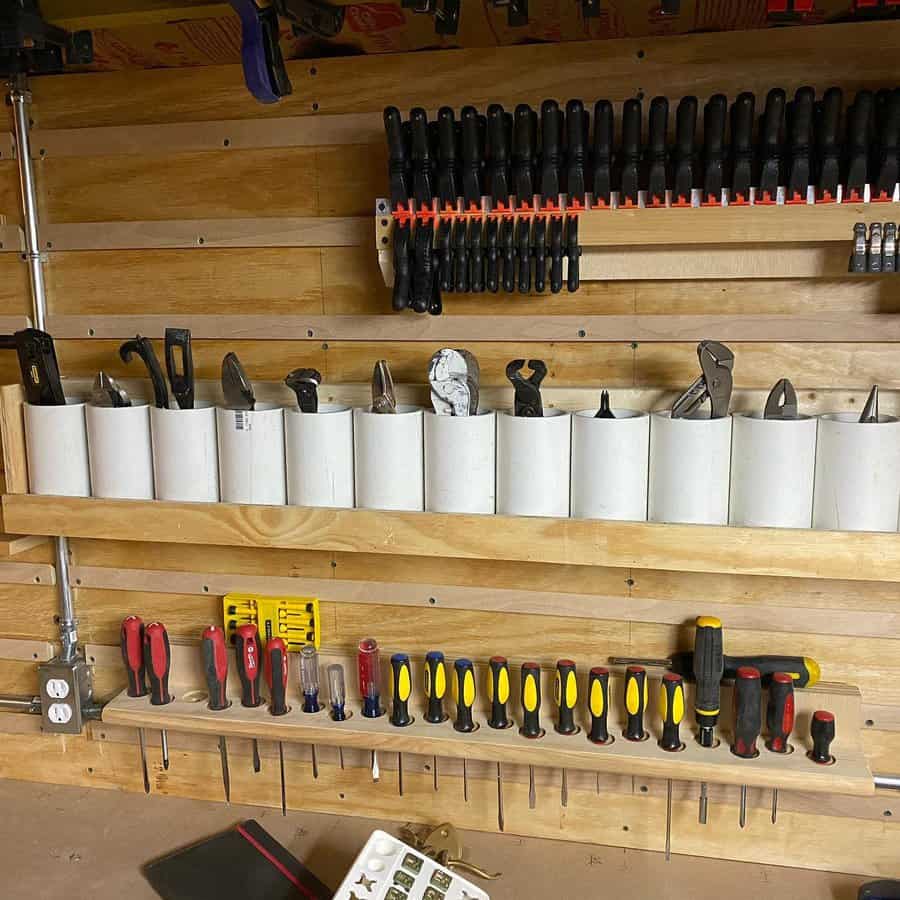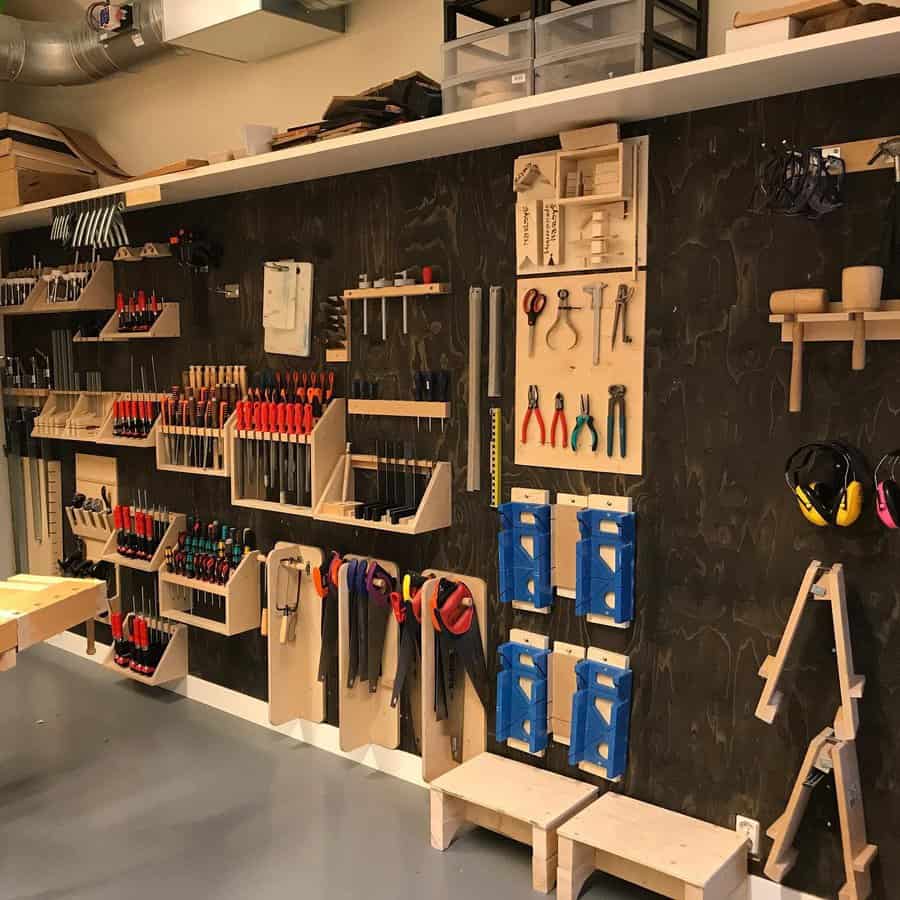 7. Pegboard
Save precious floor space by using the walls effectively. Pegboards are aesthetically appealing and very functional for tool storage.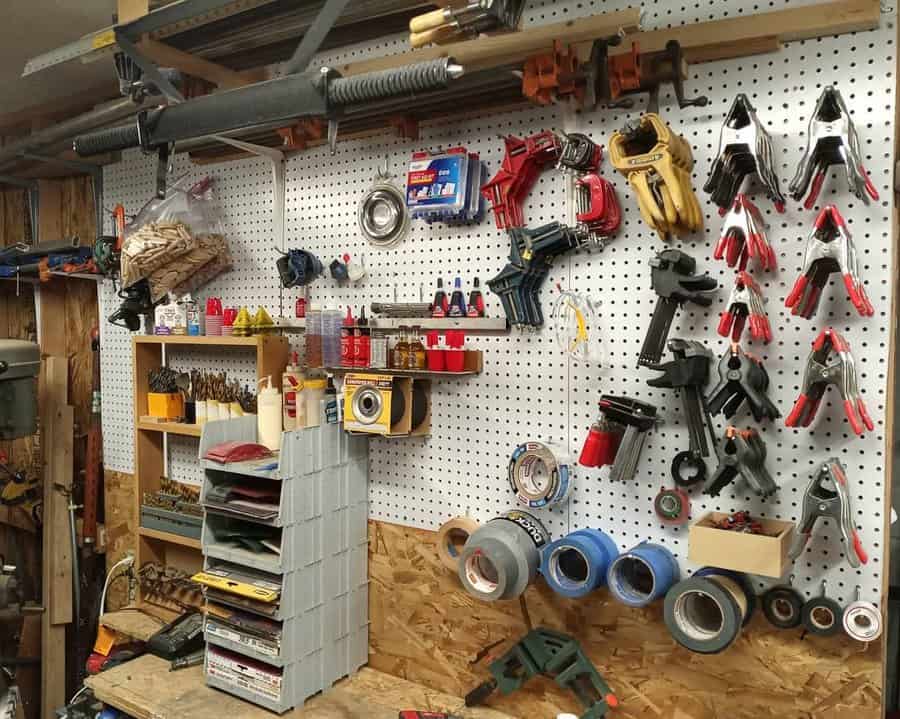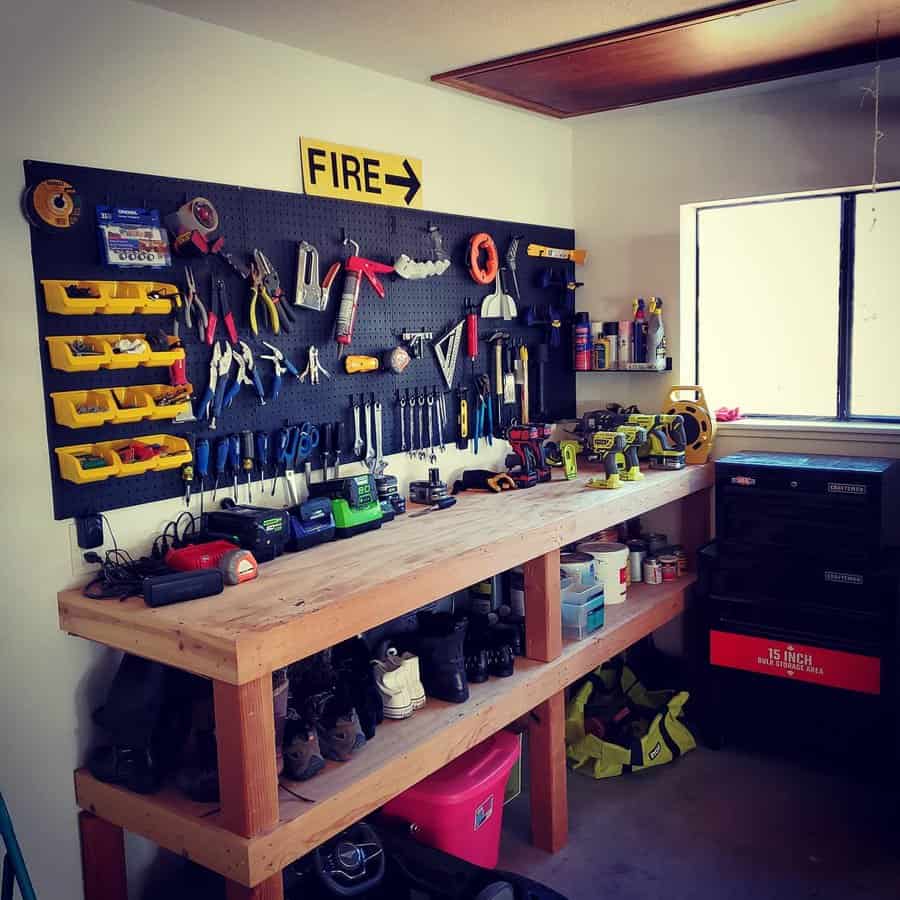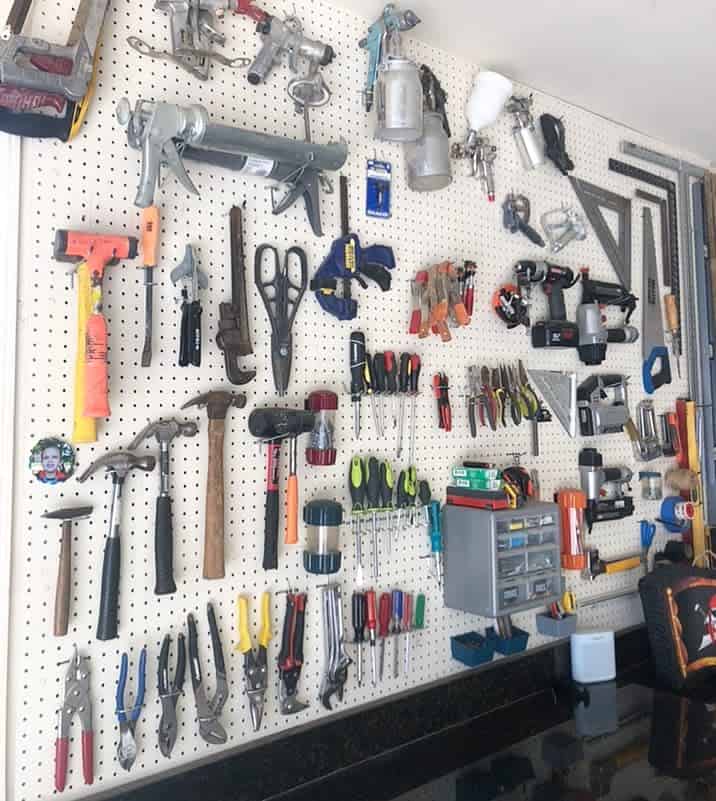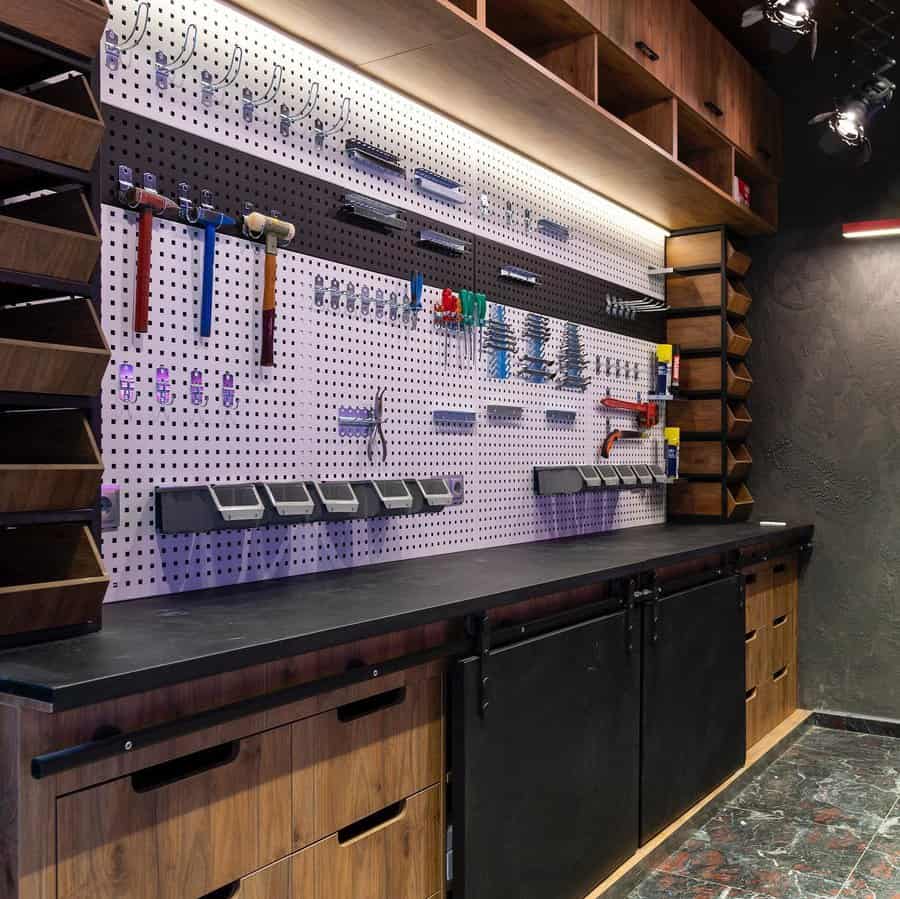 You can store all your hand tools in an organized way and add pegboard baskets to store small parts.
8. Portable
A good storage system prevents your tools from damaging and rusting, increasing their life span. From simple, super practical solutions like a tool belt, to more sturdy solutions like rolling metal chests, a portable system is always a great option.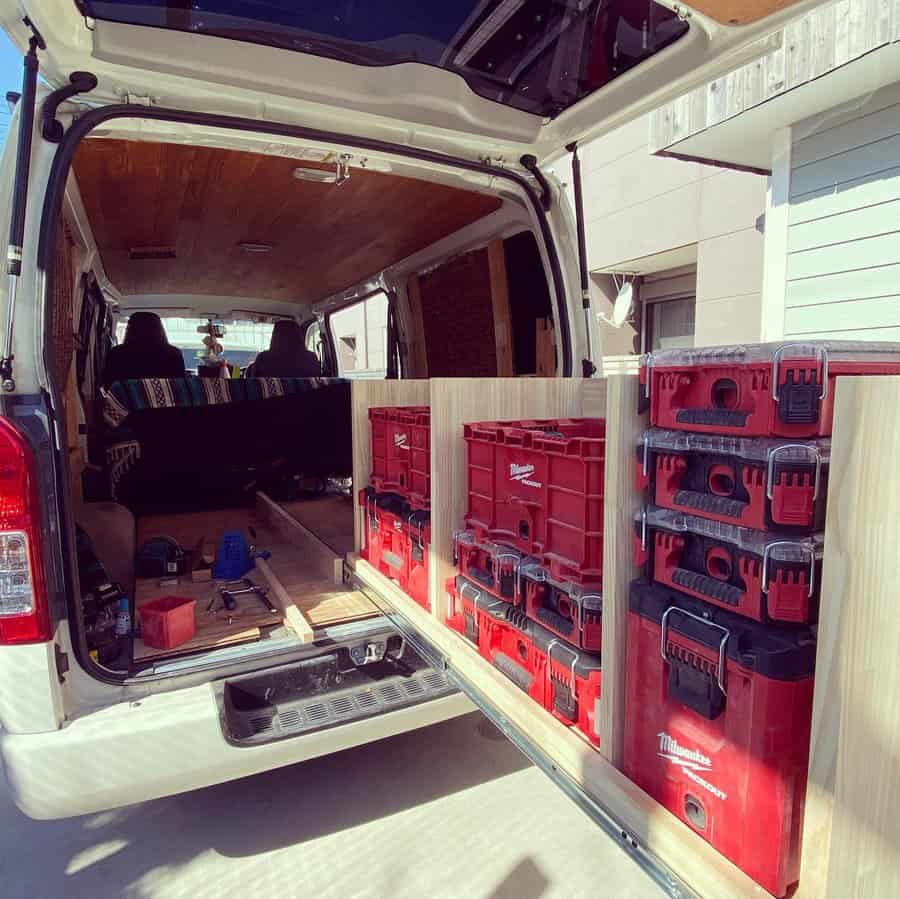 It is ideal for gardening tools, and when you have to work outside or transport your tools from one place to another.
9. Shed or Trailer
Use your shed to its full potential! It's just a matter of organization. It will be wasted space otherwise. Don't let clutter take over. With a bit of planning, you can solve all your storage problems even in small spaces.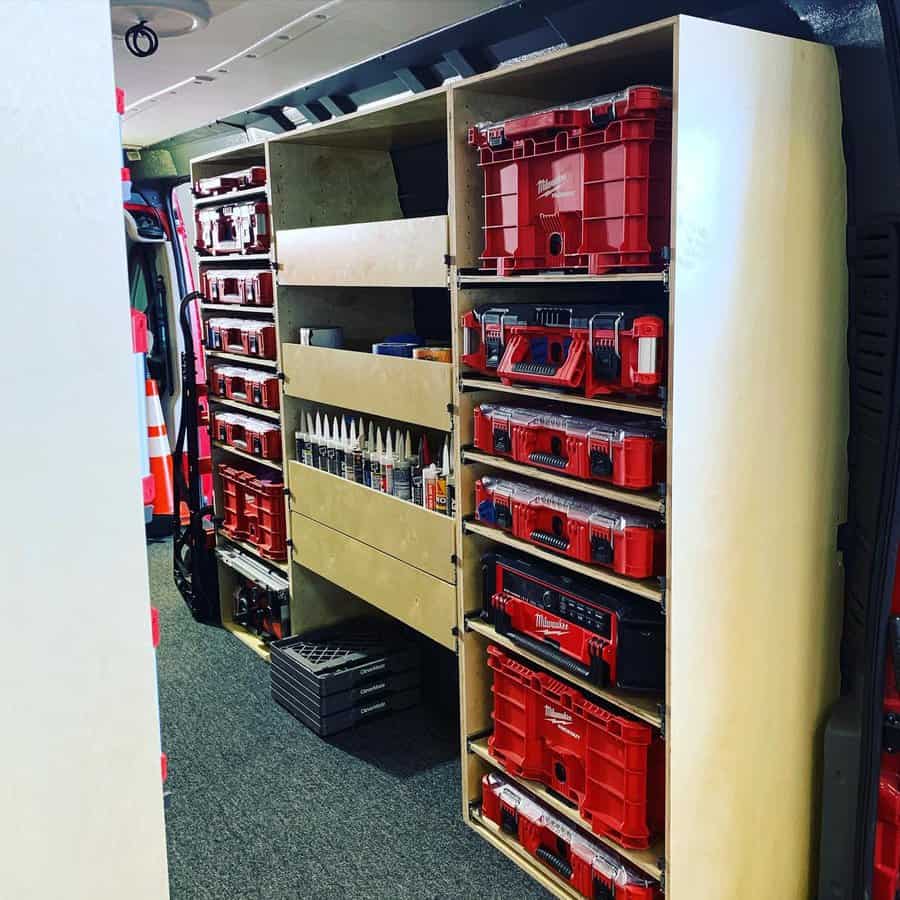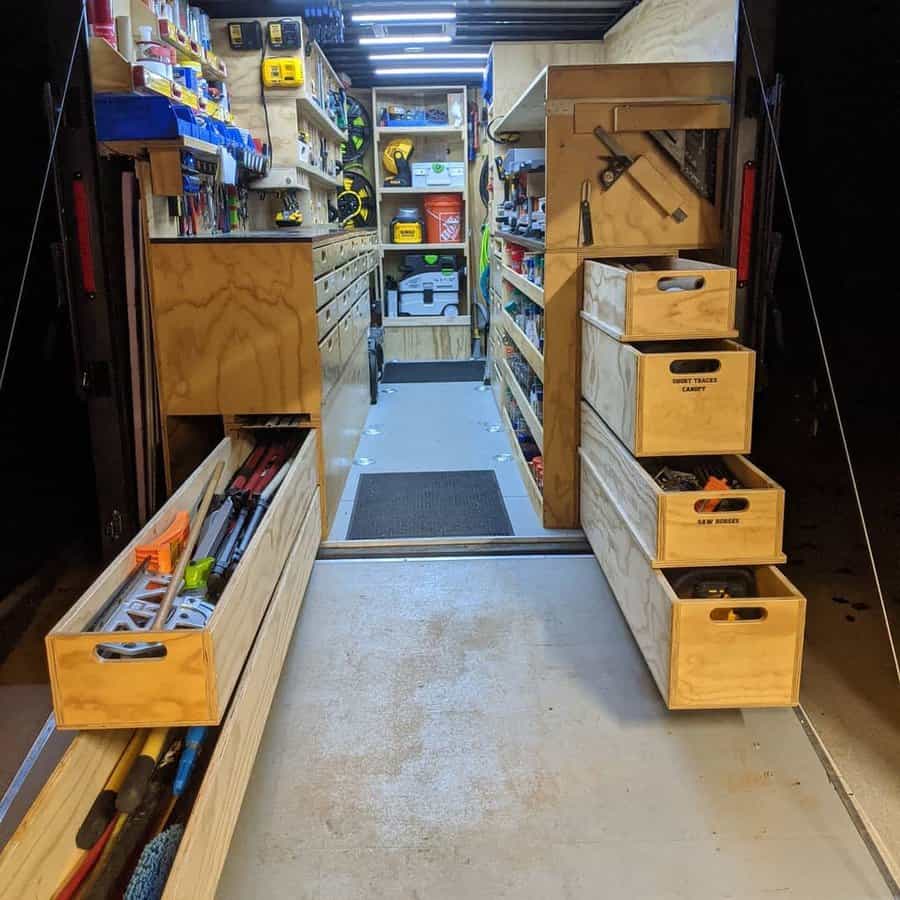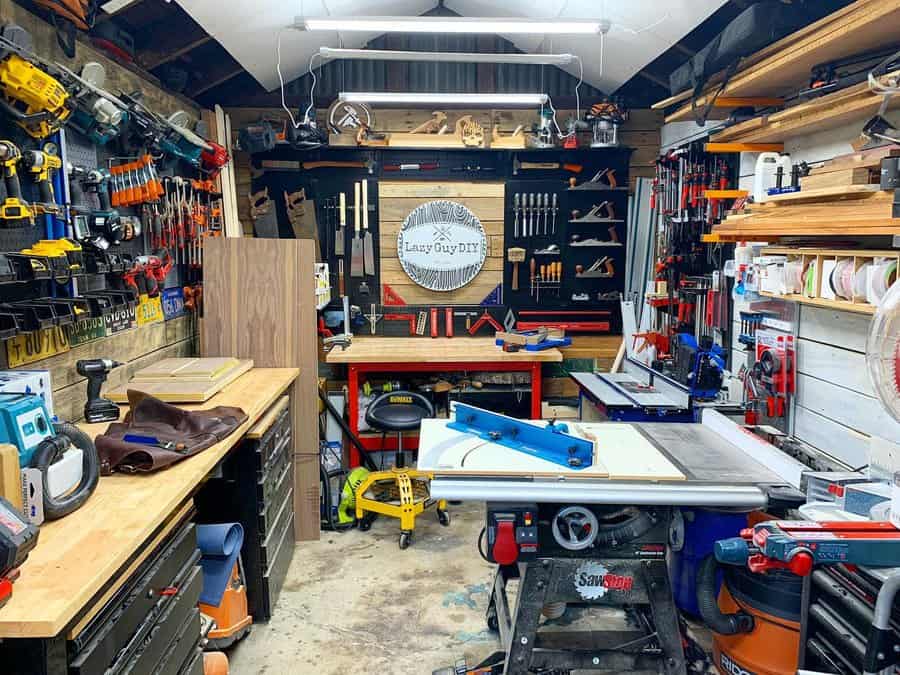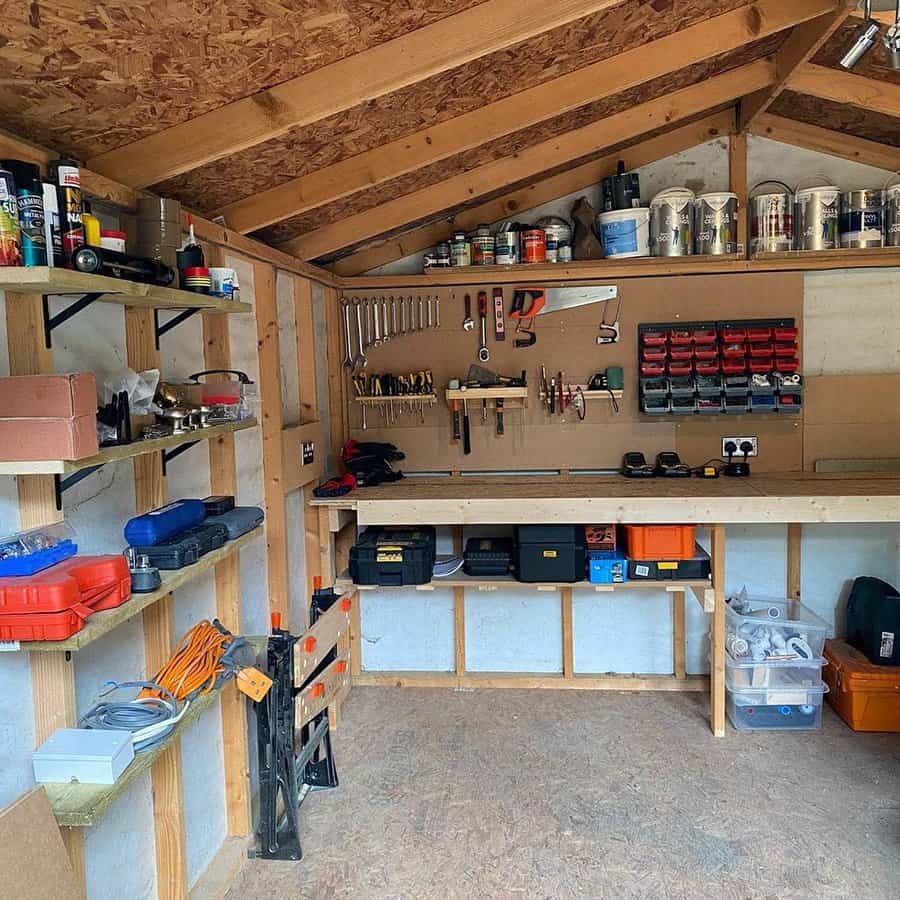 A trailer can be a great place to store lawn equipment and gardening tools. Add a shelving system with storage bins and cubbies for tools.
10. Shelves
A good organization method will make your life easier and your work more productive. To organize the storage space properly, start by sorting the tools. Separate them by categories and organize them by size or purpose, such as hand tools, electric tools, and battery rechargeable tools. Then decide what can be hung on the wall, either on pegboards or slat panels with shelving.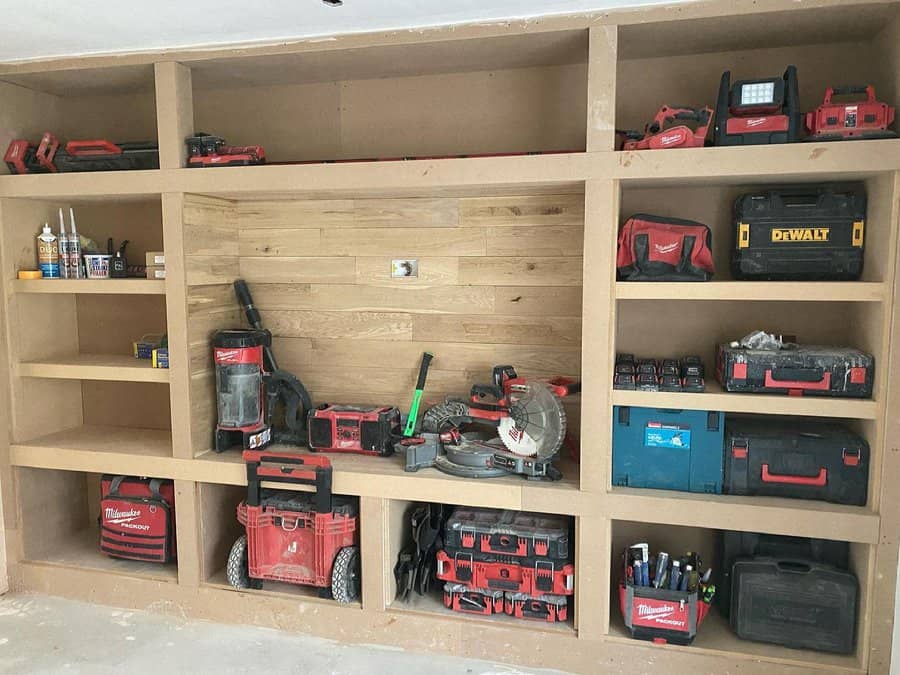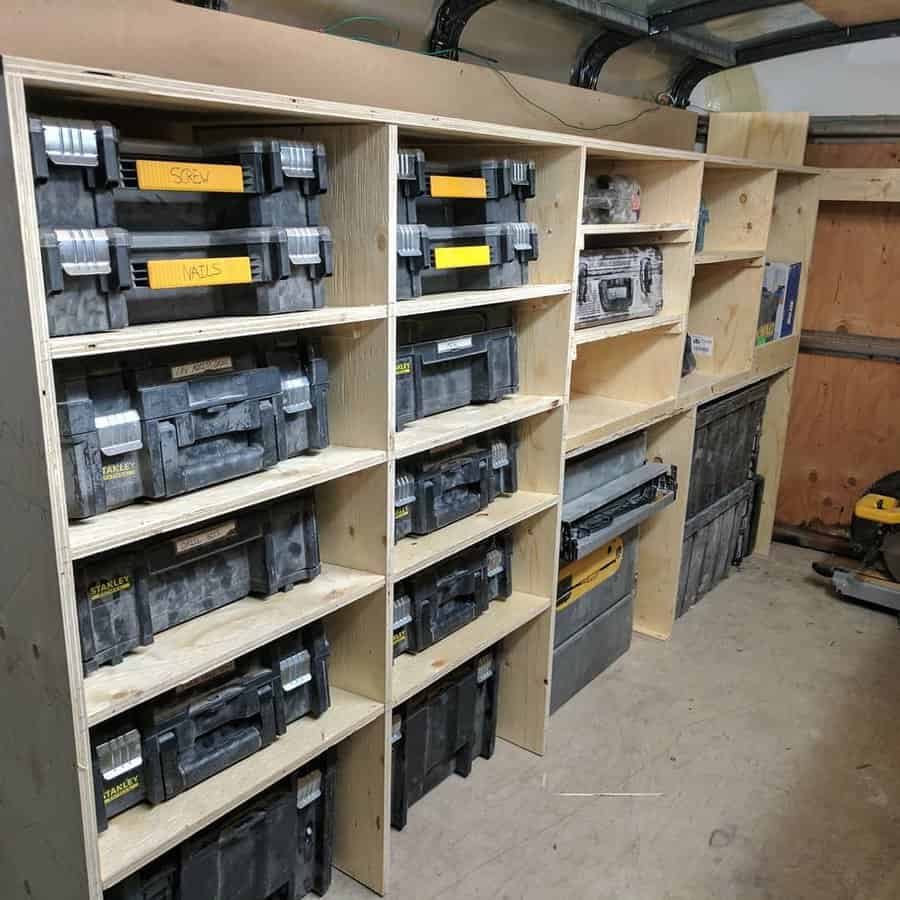 Plan your shelving systems to be as functional as possible, with screw-top jars for small parts, and mason jars for drill bits. Avoid having cluttered shelves, with tools on top of each other and parts everywhere.
The best storage method is "a place for everything and everything in its place". So, sort out the tools, before you start planning your storage system, and decide what goes where.
Consider detaching unused tools. This may be a good opportunity to let go of tools you no longer use, simply because they are outdated or because you have more than one for the same purpose. Tools that are not used can get in the way when organizing, and some may even get damaged over time, if not stored properly.
11. Small
Organization is key for any storage space, but it is even more important in small spaces. For tool storage, drawers may not be the ideal solution. They quickly become junk drawers and you will spend precious time looking for parts and tools lost in the mess.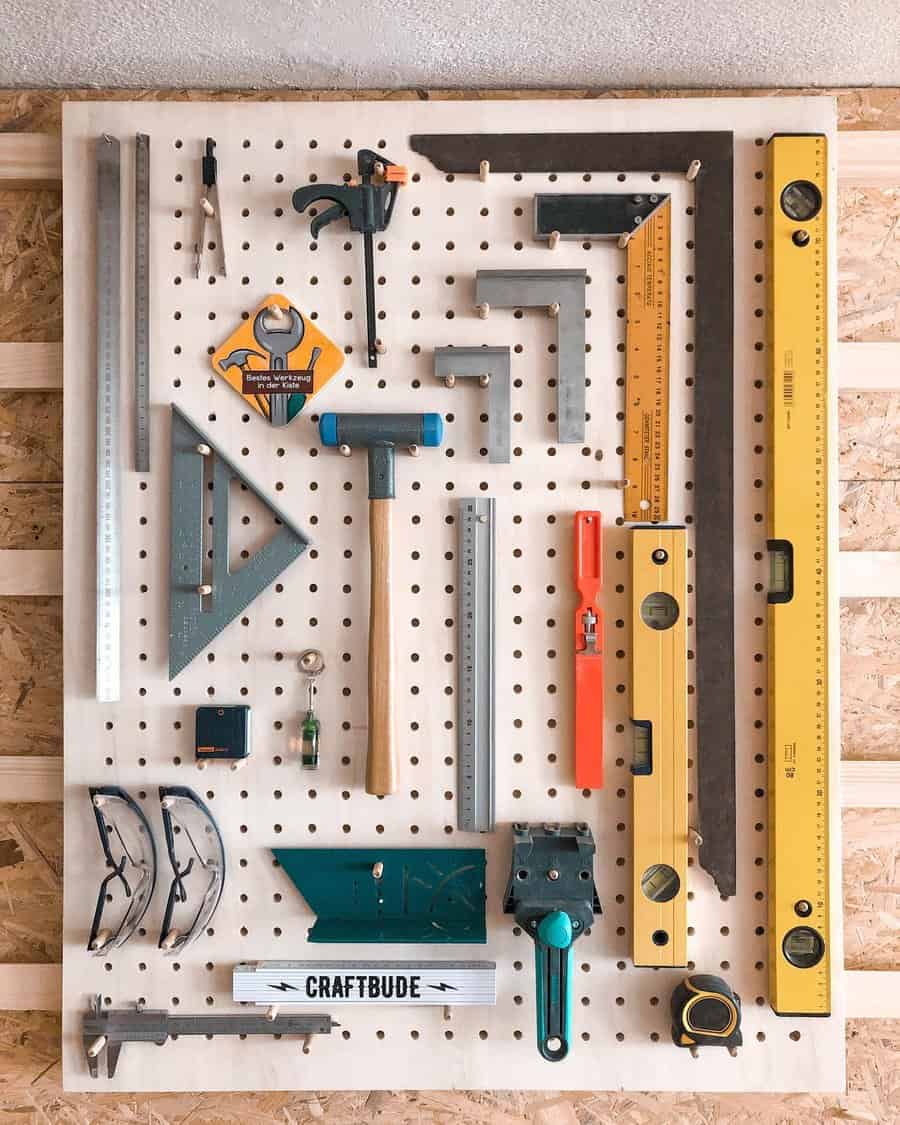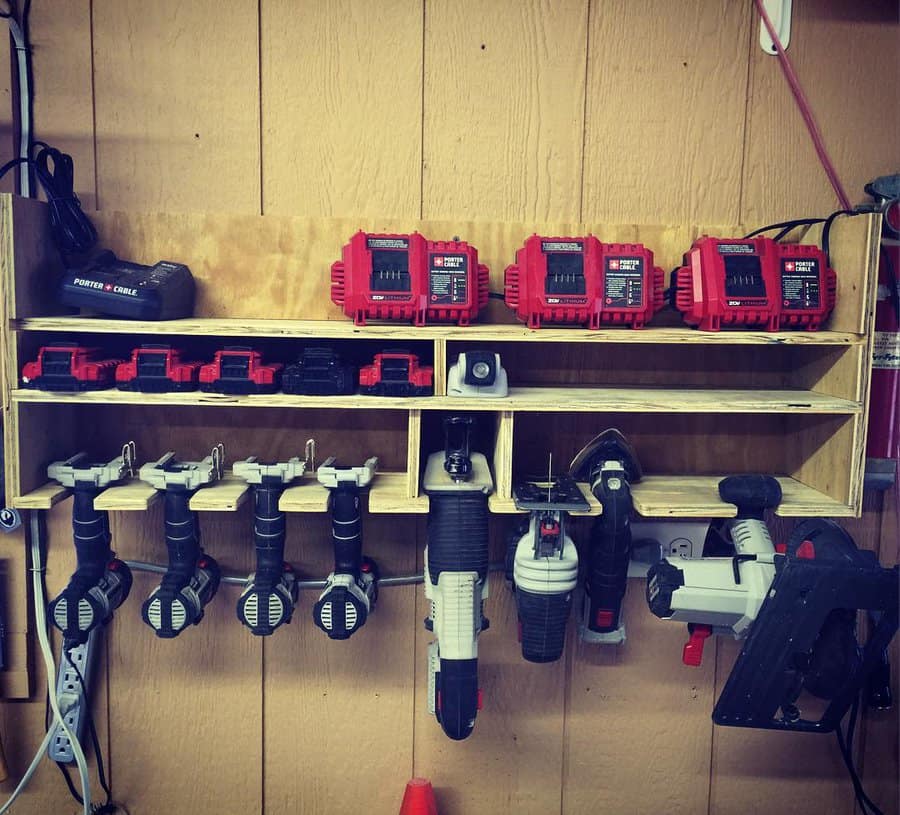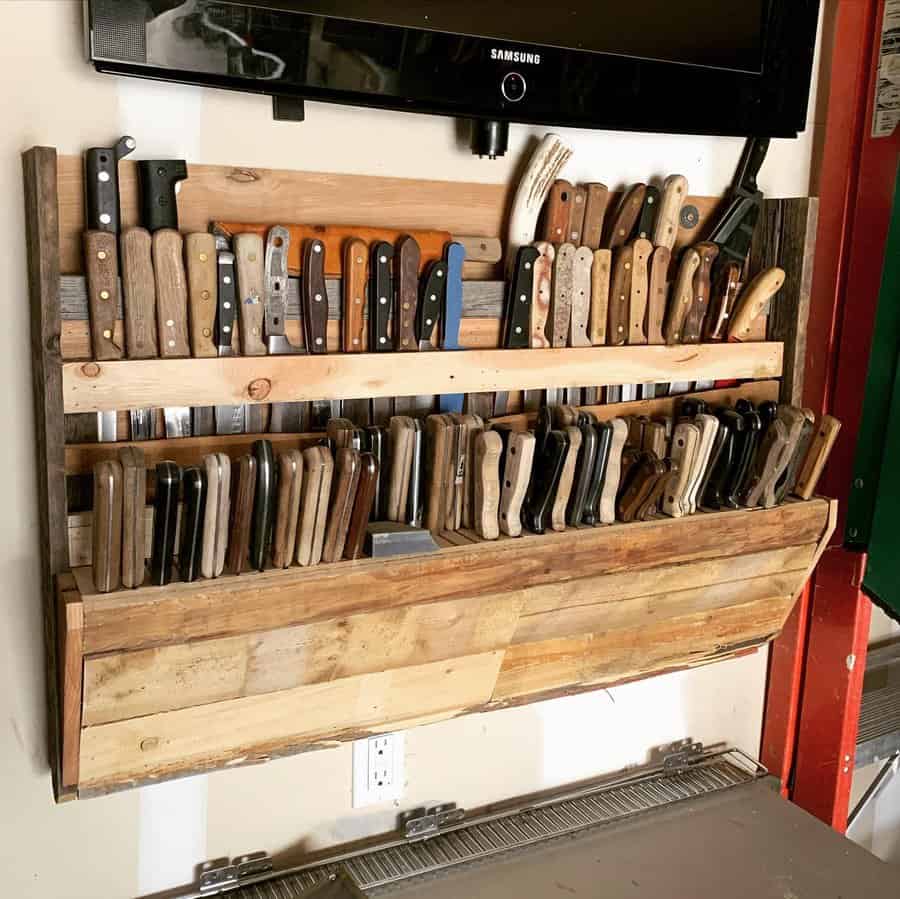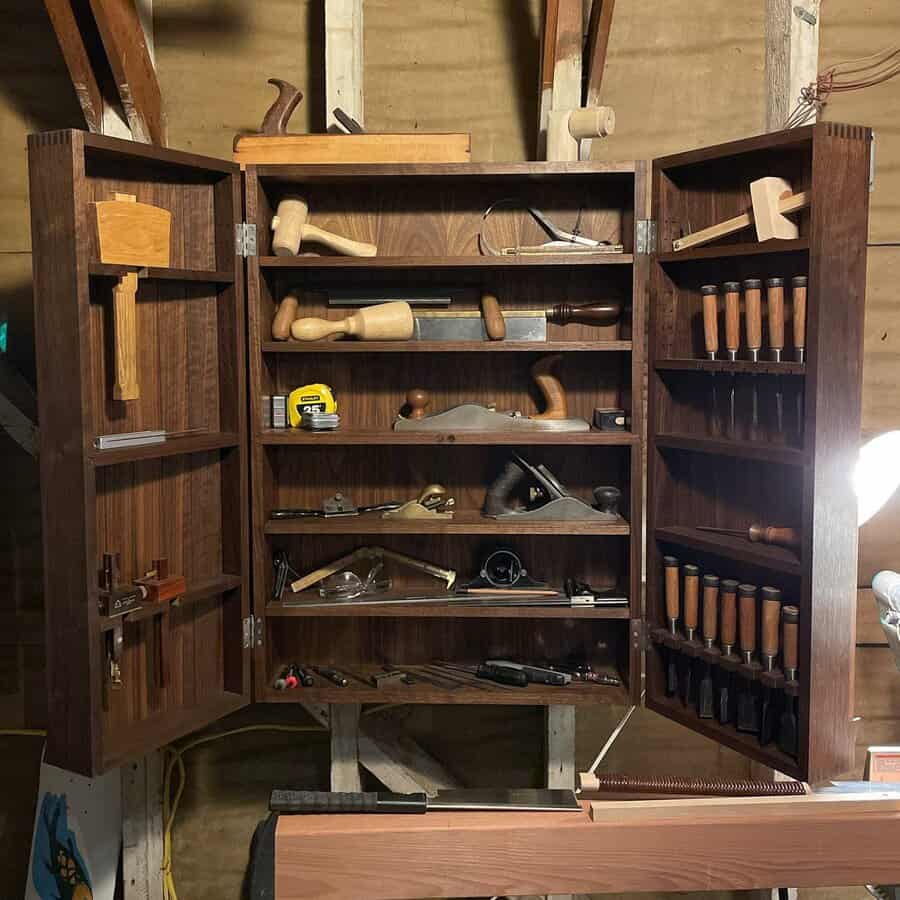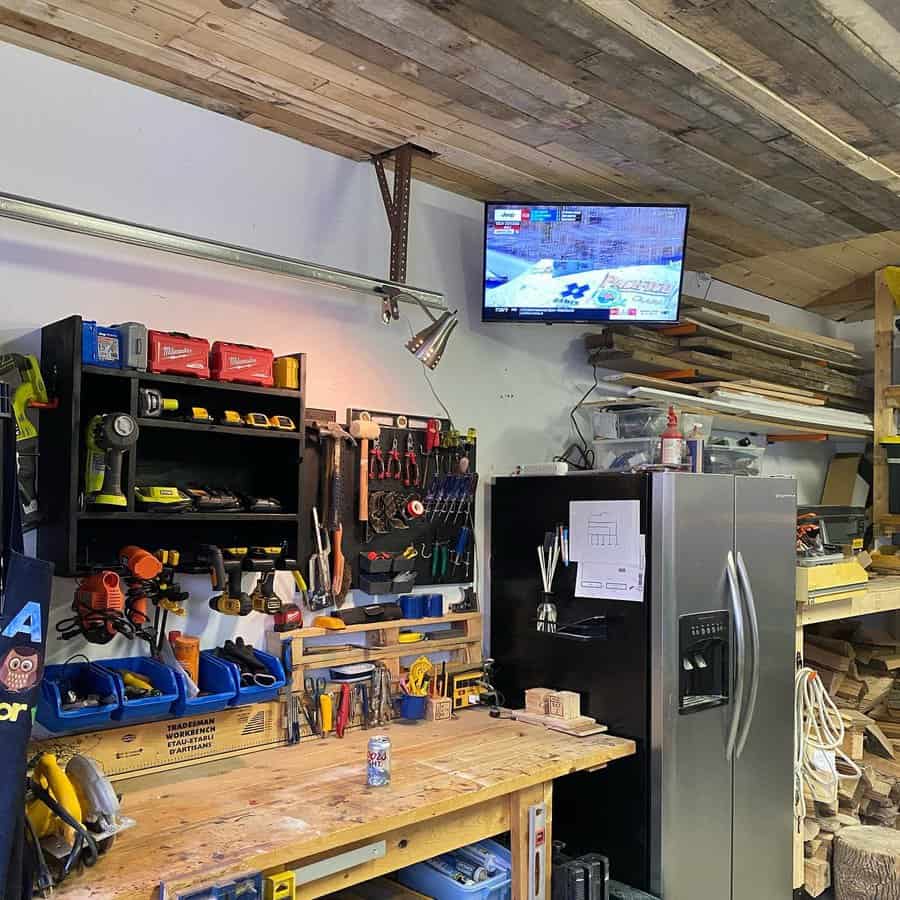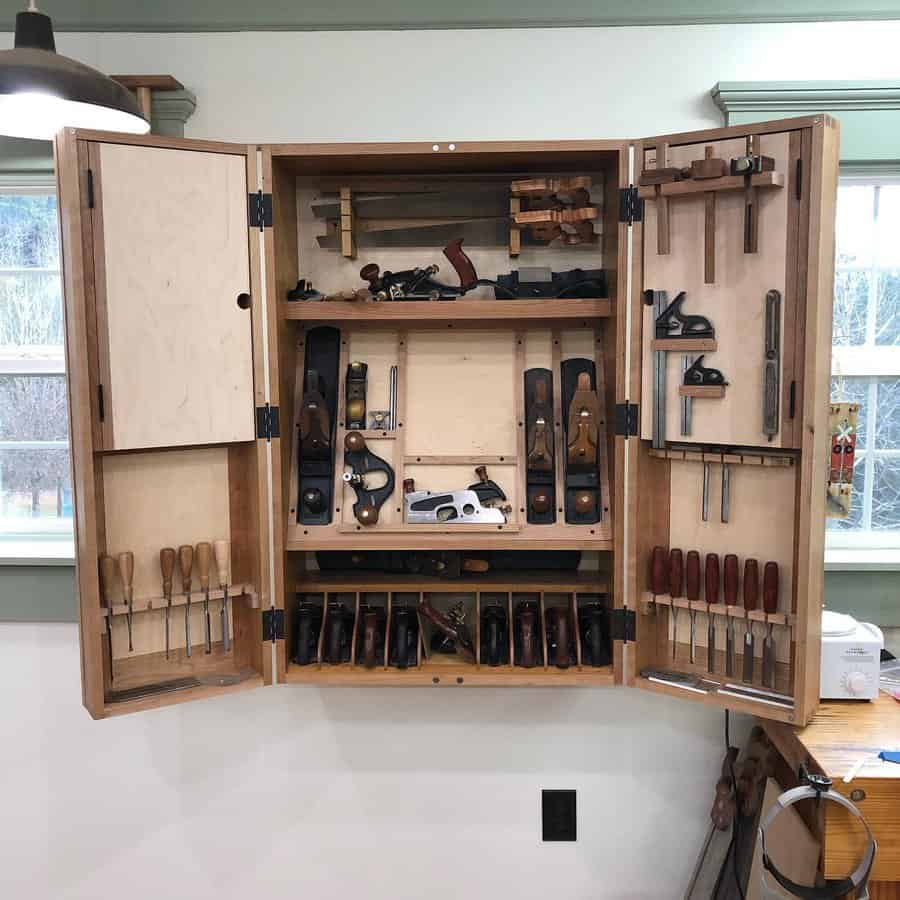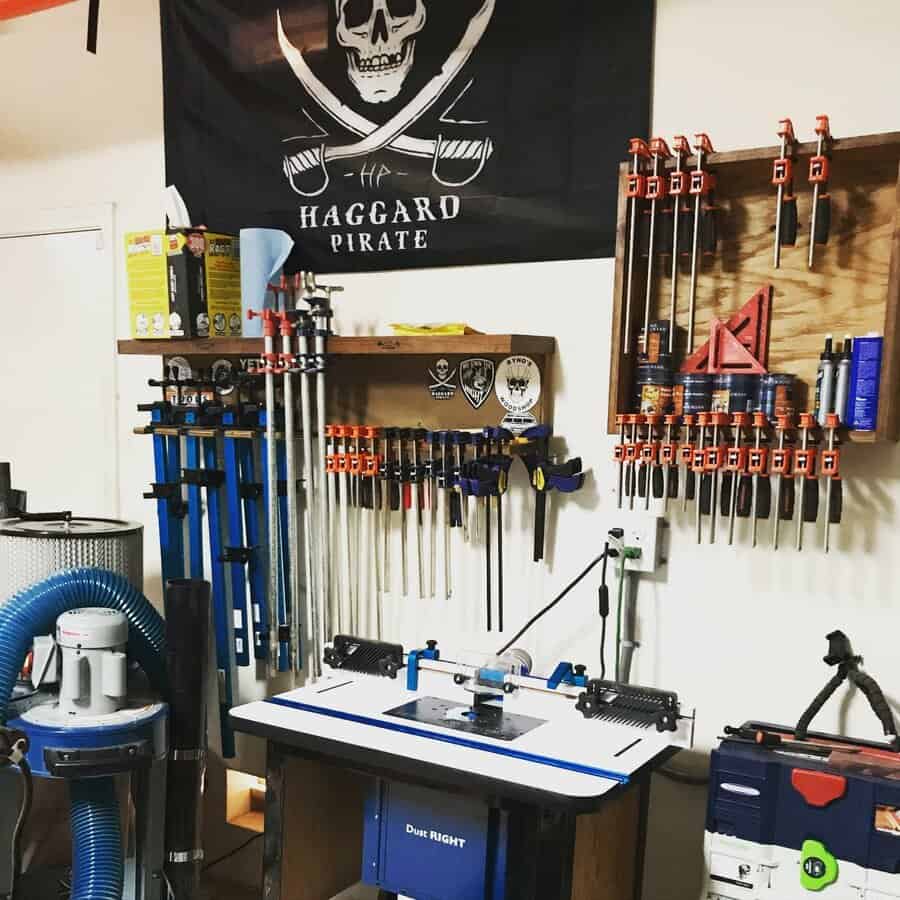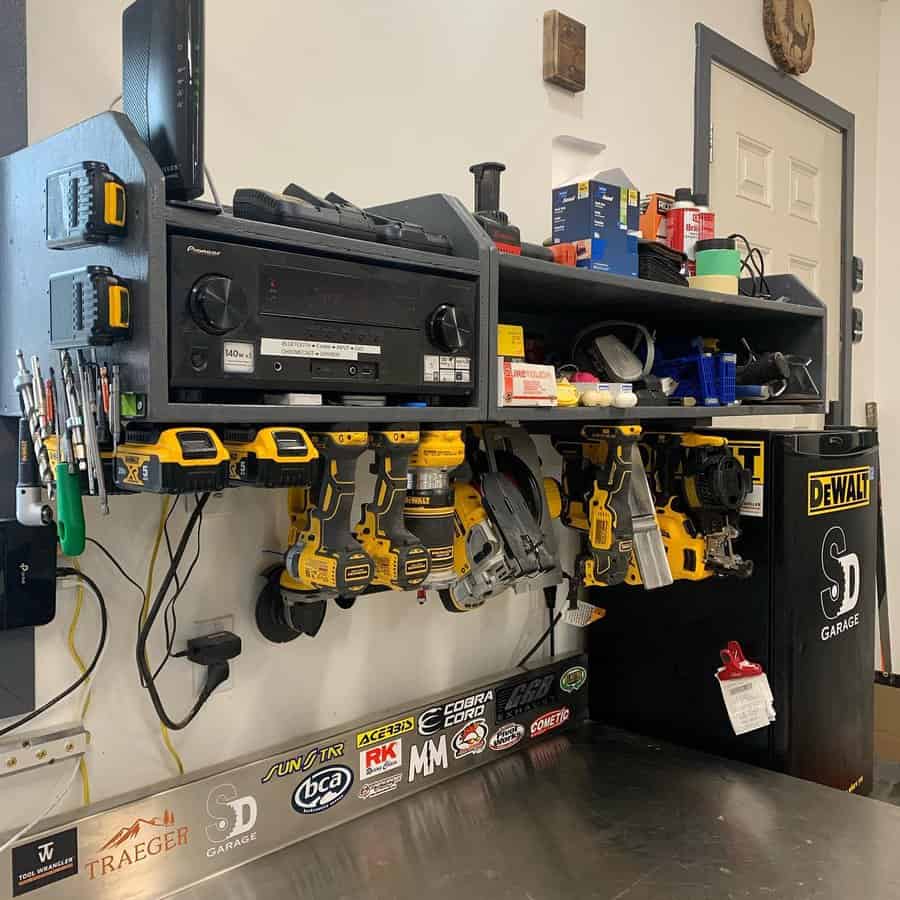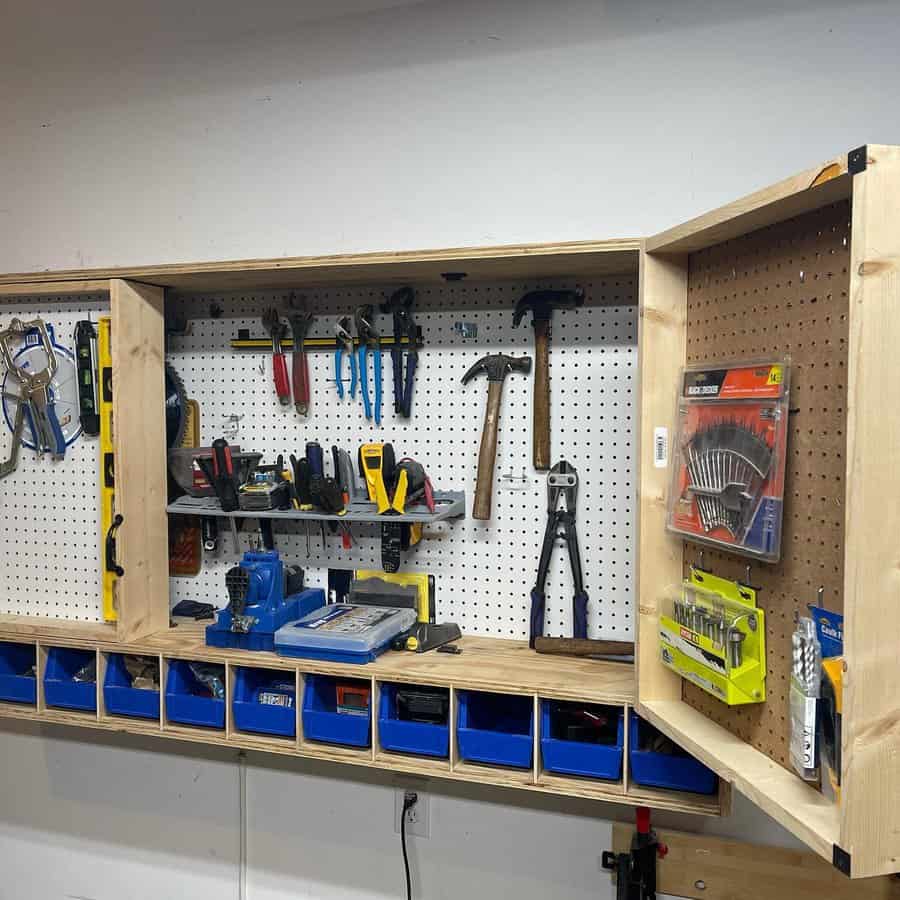 You can install slat board panels and shelving according to your needs. To avoid clutter, use mason jars for drill bits and smaller items.
A good organizing tip is to sort out the tools and place those of the same category next to each other, so they are easier to find. Sorting out tools and separating them by categories is an effective way to maximize storage capacity in small spaces.
12. Wall
Use vertical space as much as you can, to have a tidy and organized space. There are wall-mounted storage bins, pegboards, metal rails and hooks, wall-mounted drill charging stations, customizable floating shelves with slots for clamps, just to name a few.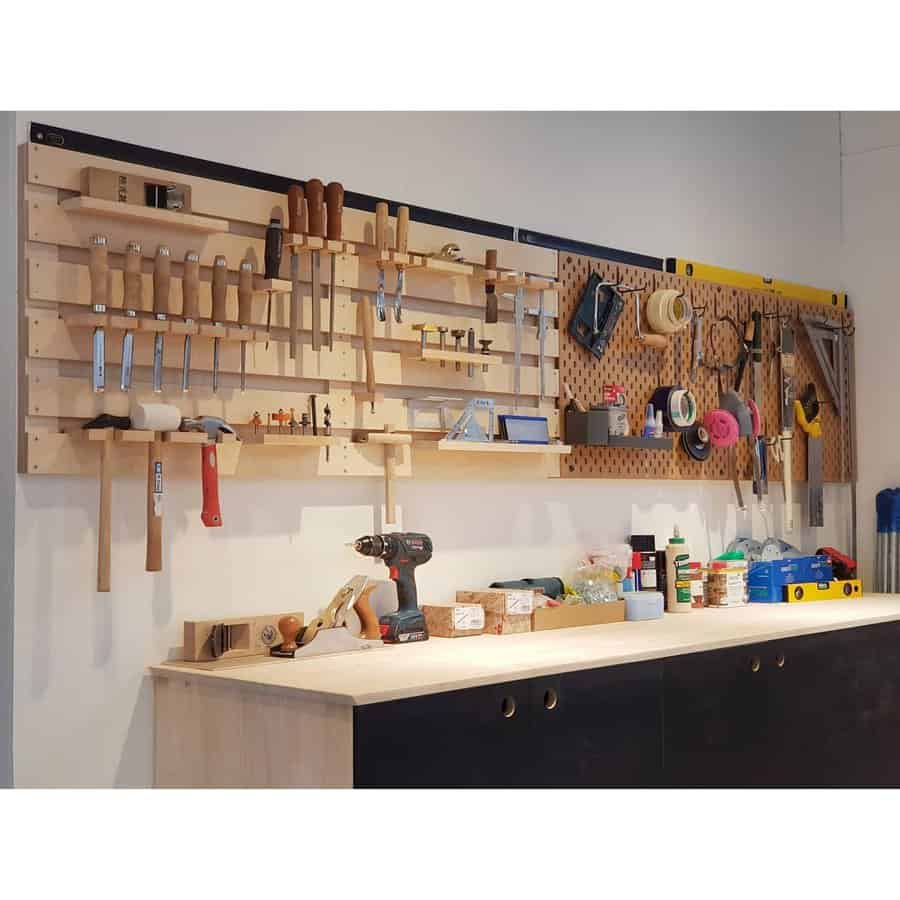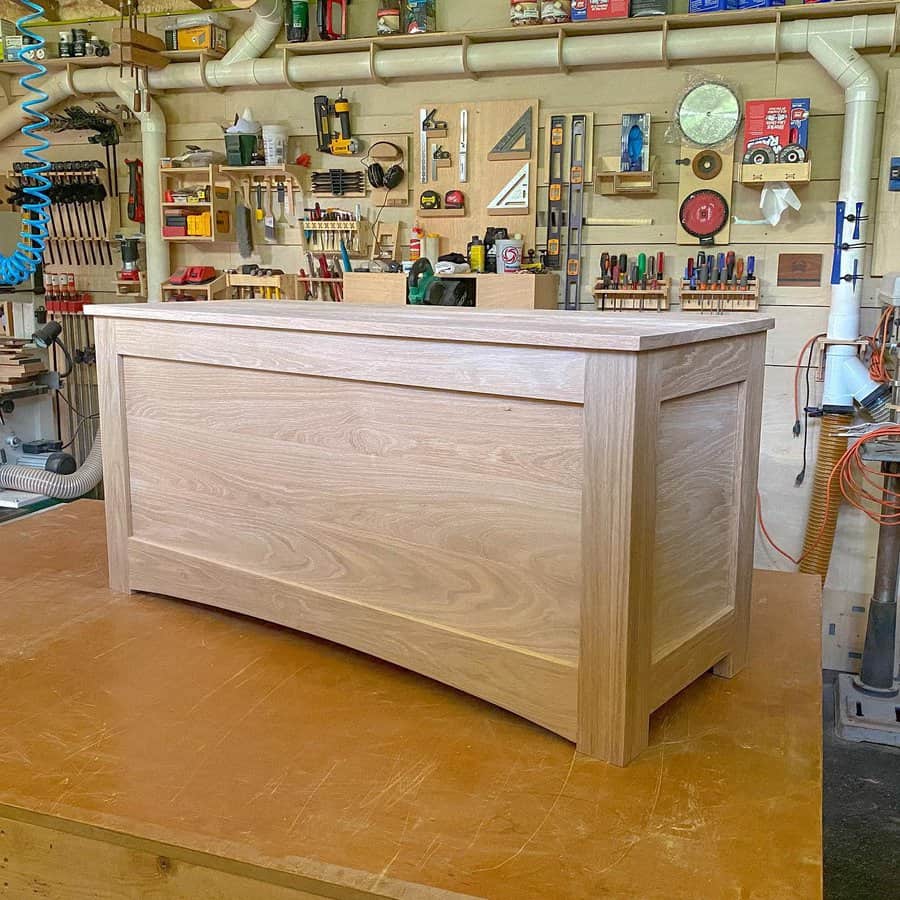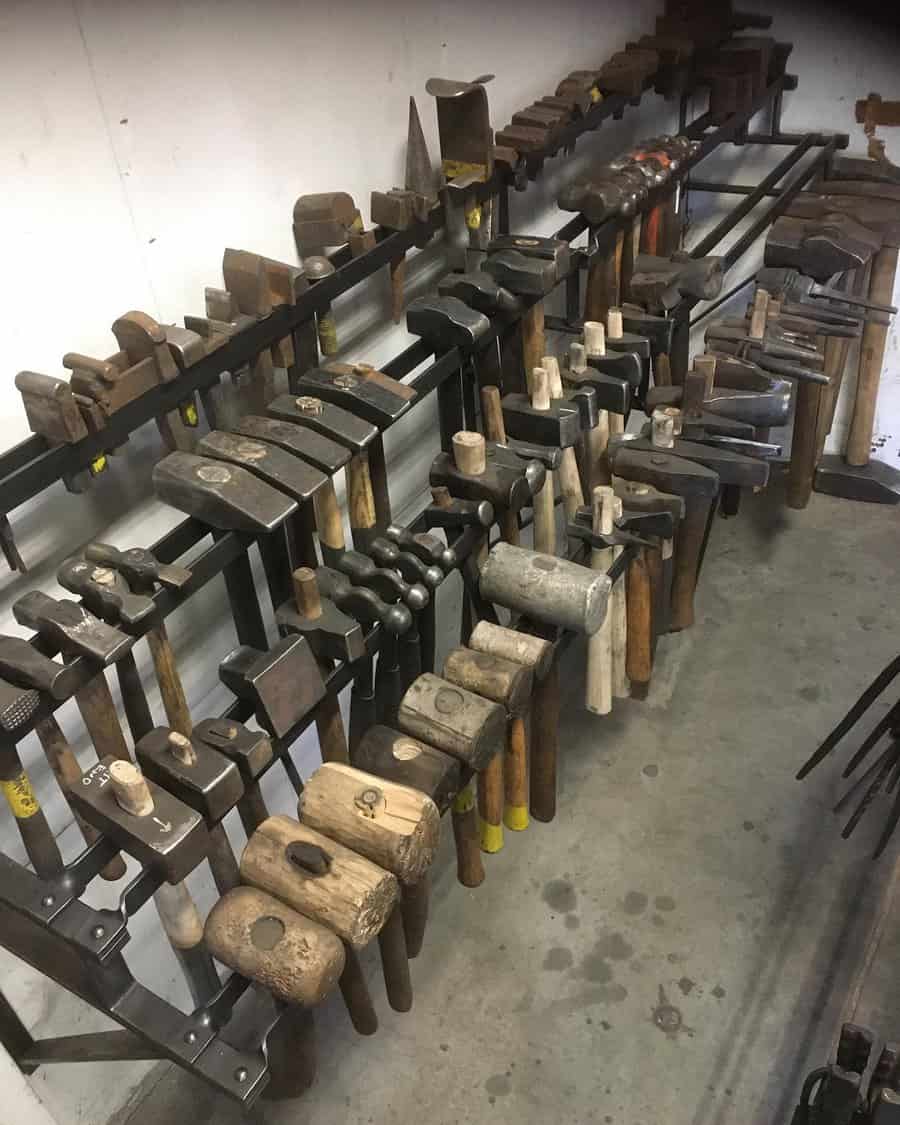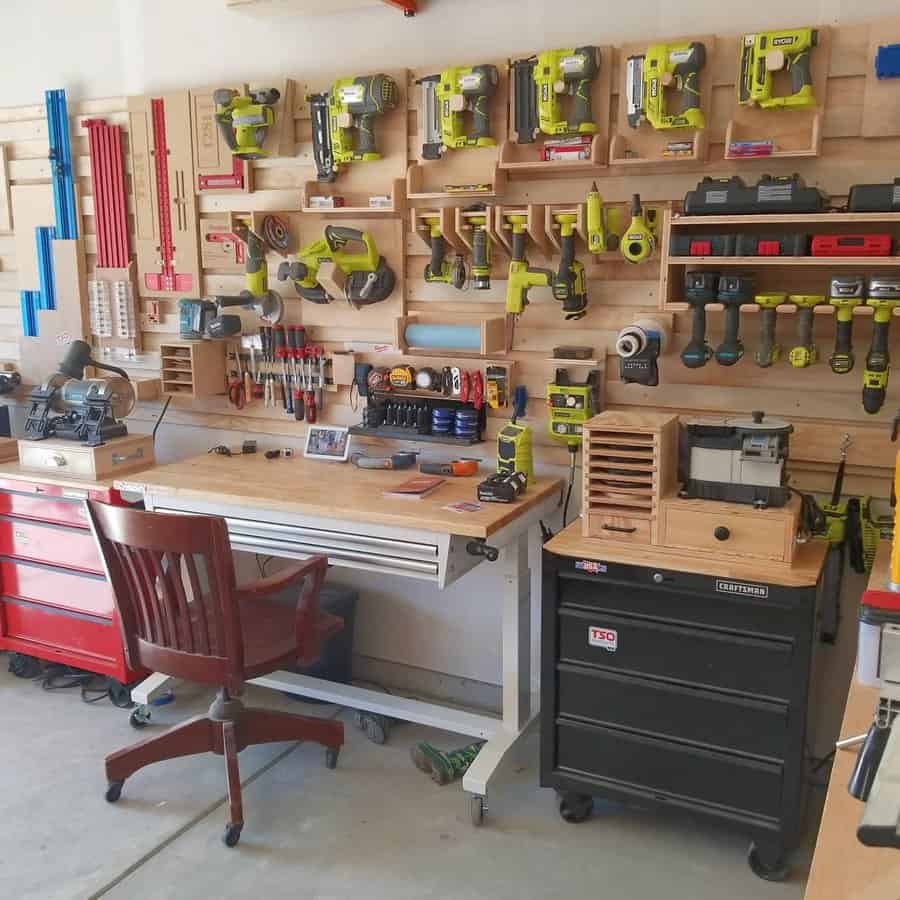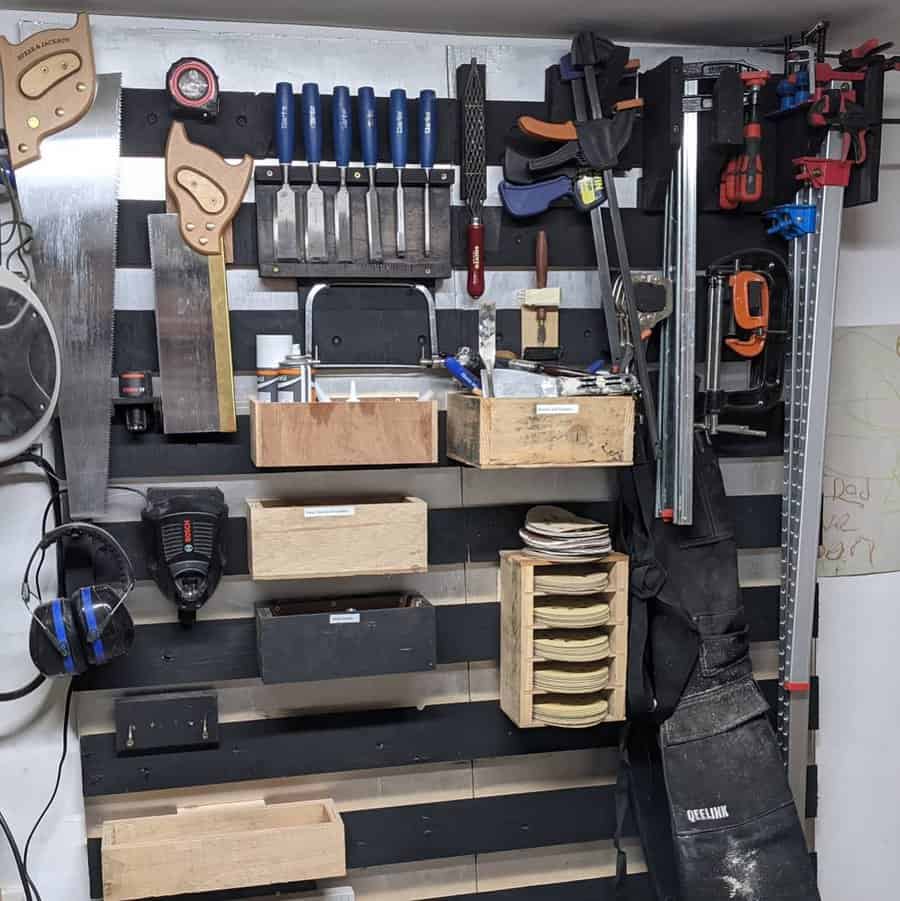 You can build a customizable system with vertical slats and hooks and bins, that can be arranged to suit your specific needs.
13. Workbench
A custom workbench with shelving may be your next DIY project. Add 2 shelves above the worktable, and 2 underneath with cubbies for power tools to have everything at hand when you're working. Storage above and below the workbench with DIY drawer dividers is a great option.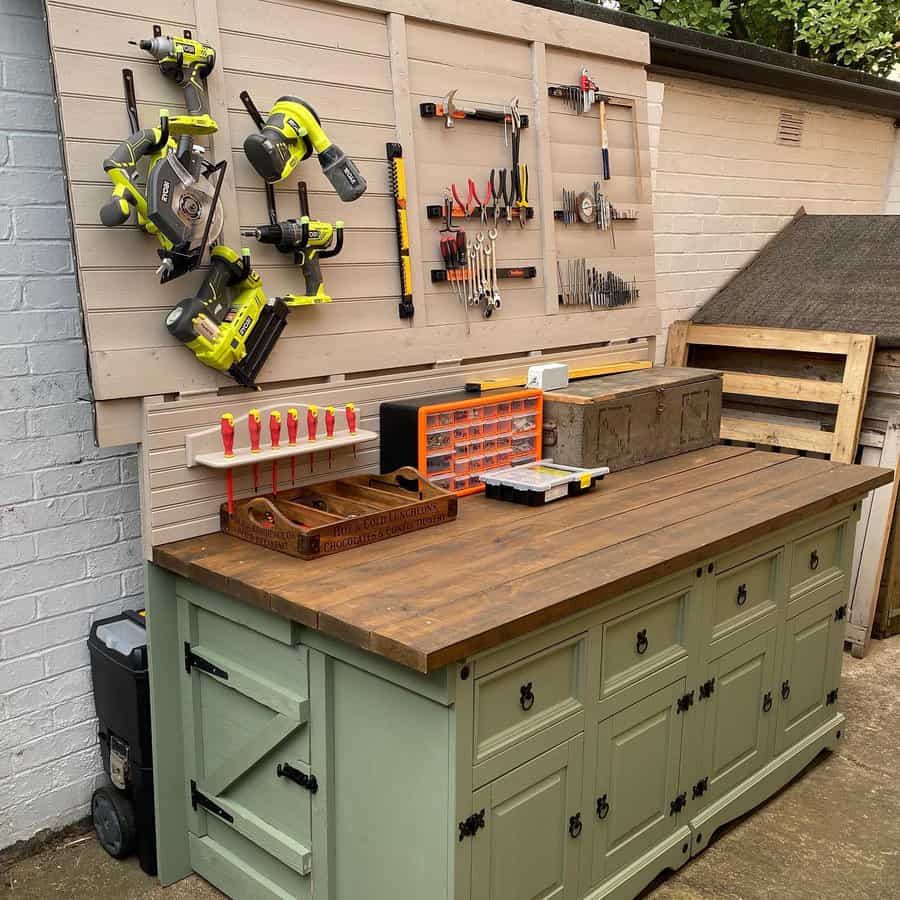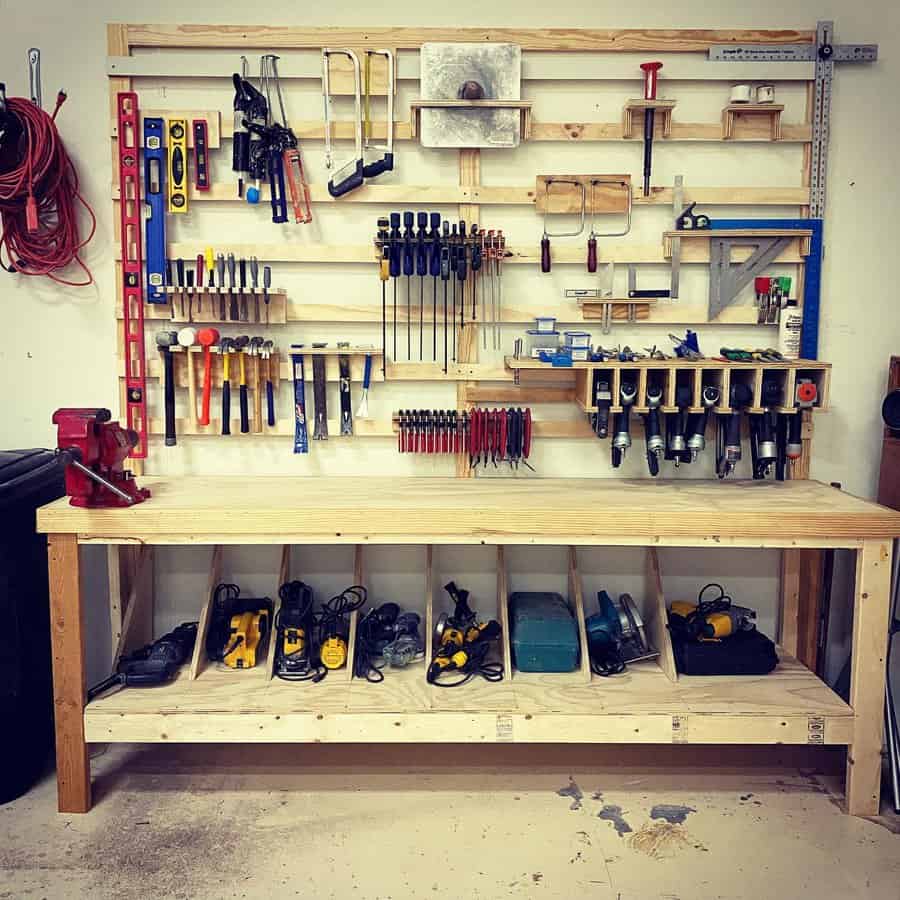 FREQUENTLY ASKED QUESTIONS
What is an easy DIY solution for my storage needs?
A system with vertical slats and various hooks and shelves is an easy fix, that you can customize to your specific needs.
What is an efficient way to hang several bikes on the garage ceiling?
There is a ceiling-mounted glider system that allows you to store 4 bikes. You place the bikes mounted on glides, and once they are on the hooks, you can slide them closer to the wall. The hooks can slide back and forth and bikes can be stored together, taking up less space. Two-bike add-ons are available for you to expand the storage capacity.