54 Smart Tool Storage Ideas
If you enjoy DIY projects, you will surely have a lot of tools. And maybe your first DIY job is to store them properly. That may be a bit easier if you have a spacious garage, but tends to be a little more complicated if you live in a small apartment and like to spend time with home improvements that need tools.
So, we have selected some awesome tool storage ideas that will inspire you to create a functional solution. And when it comes to storage, creativity and organization are far more important than square footage.
1. Transform Your Closet Into Storage Space
If you want to upgrade your tool storage while maximizing closet space, then you should look beyond what's on the shelves and start thinking about how to transform unused closet corners.
Utilizing closet corner storage can be an easy, economical way to store your tools. Place closet corners equipped with hooks and baskets, so that power drills, hammers, saws, and any other accessories can all find their place in the closet with style and efficiency.
Rather than having your gear scattered around the room or taking up valuable closet shelf space, why not try something new and let closet corner storage work its magic? You'll be surprised at how much extra closet storage space you can create for yourself!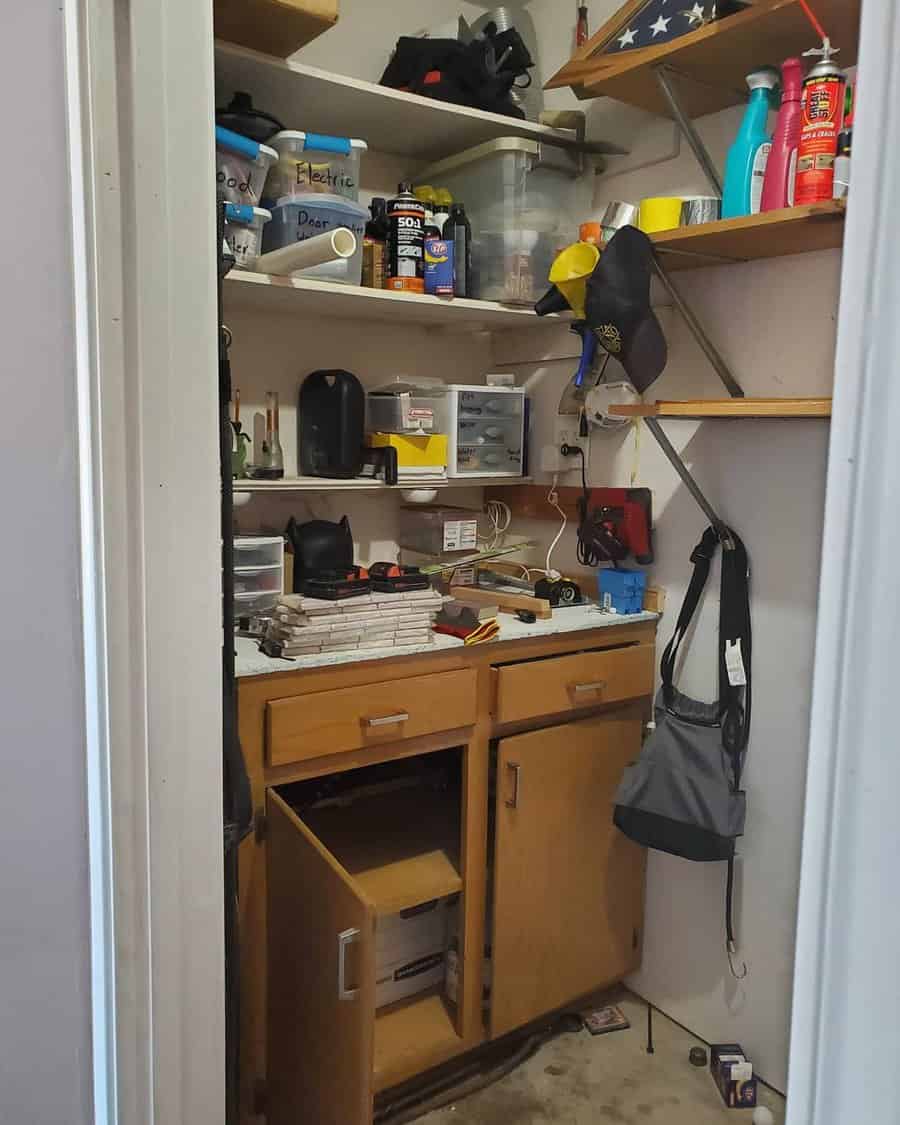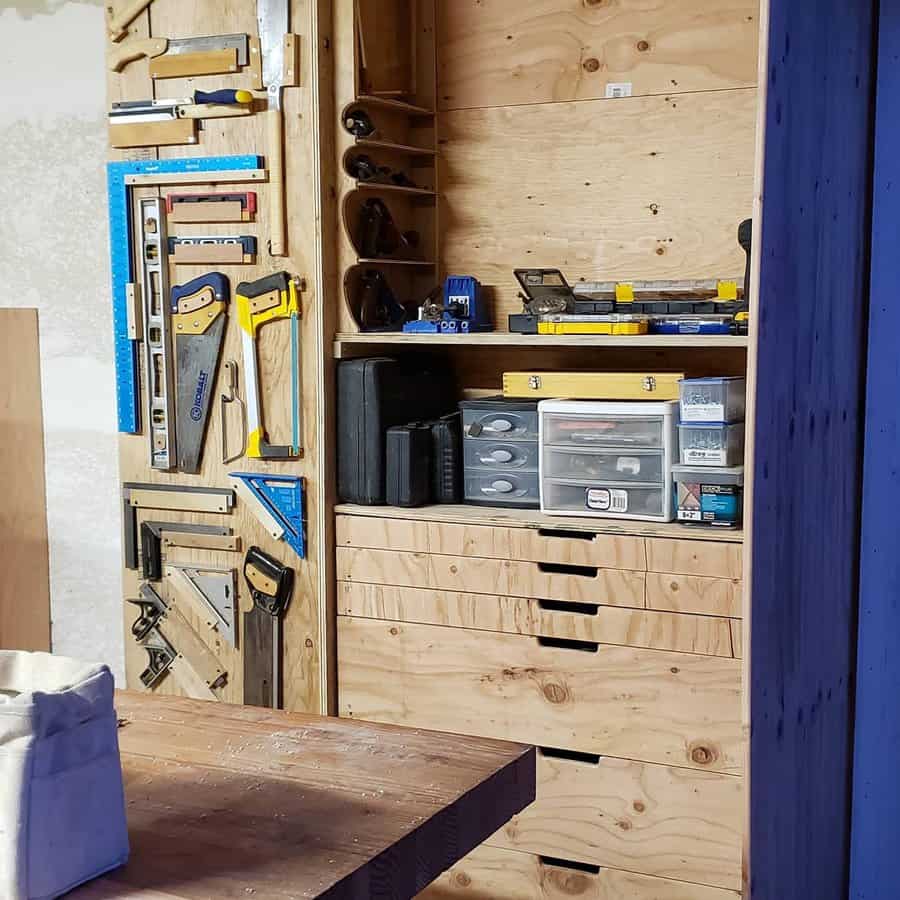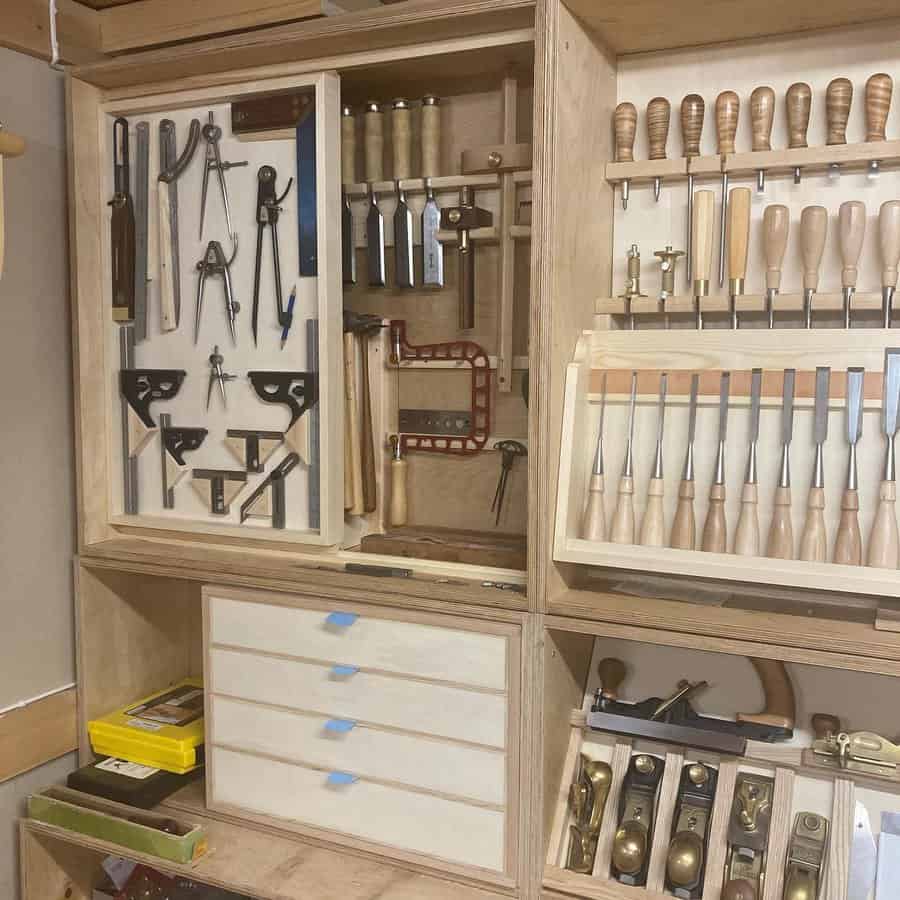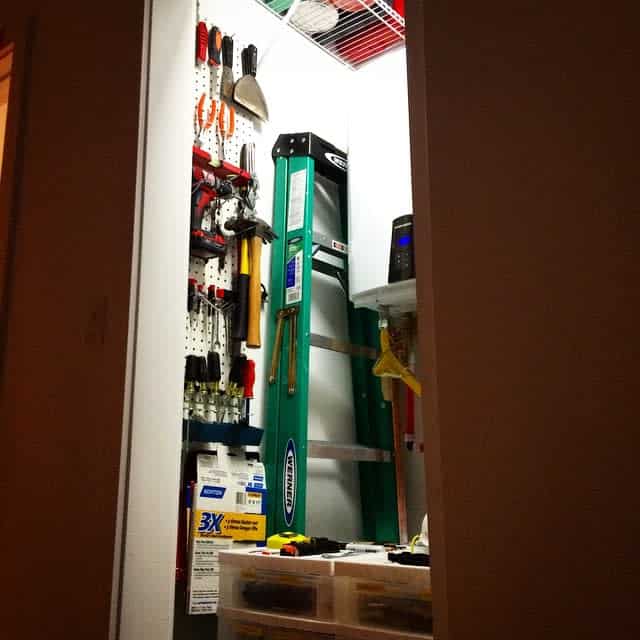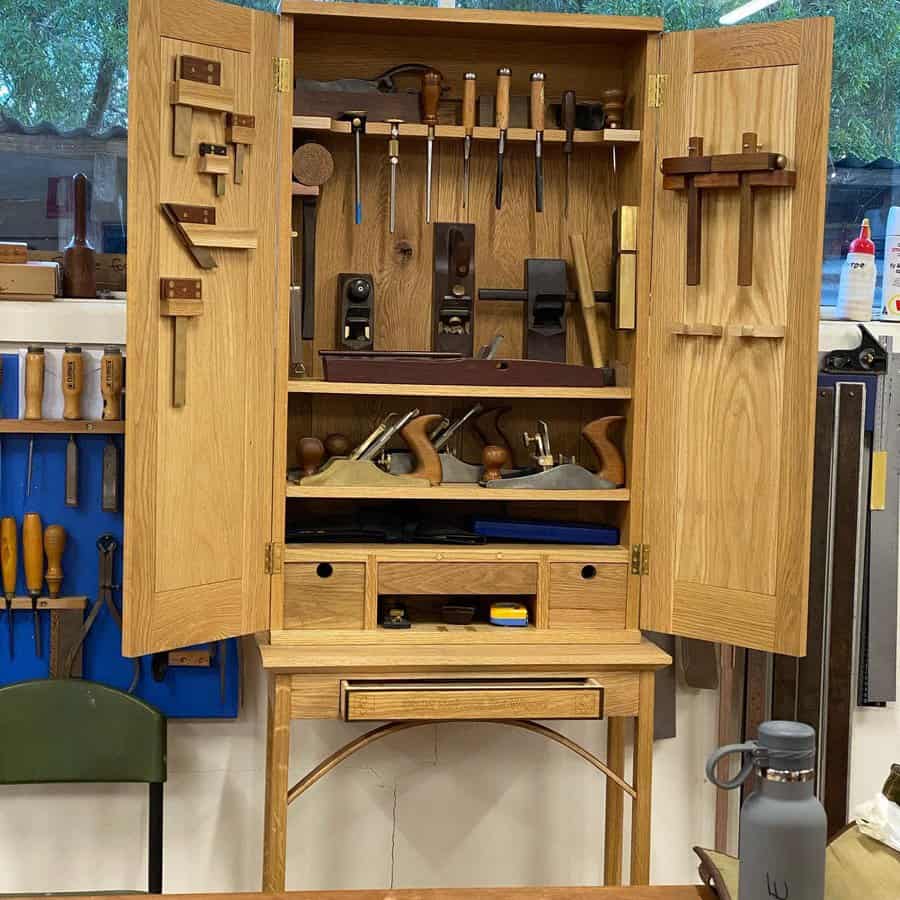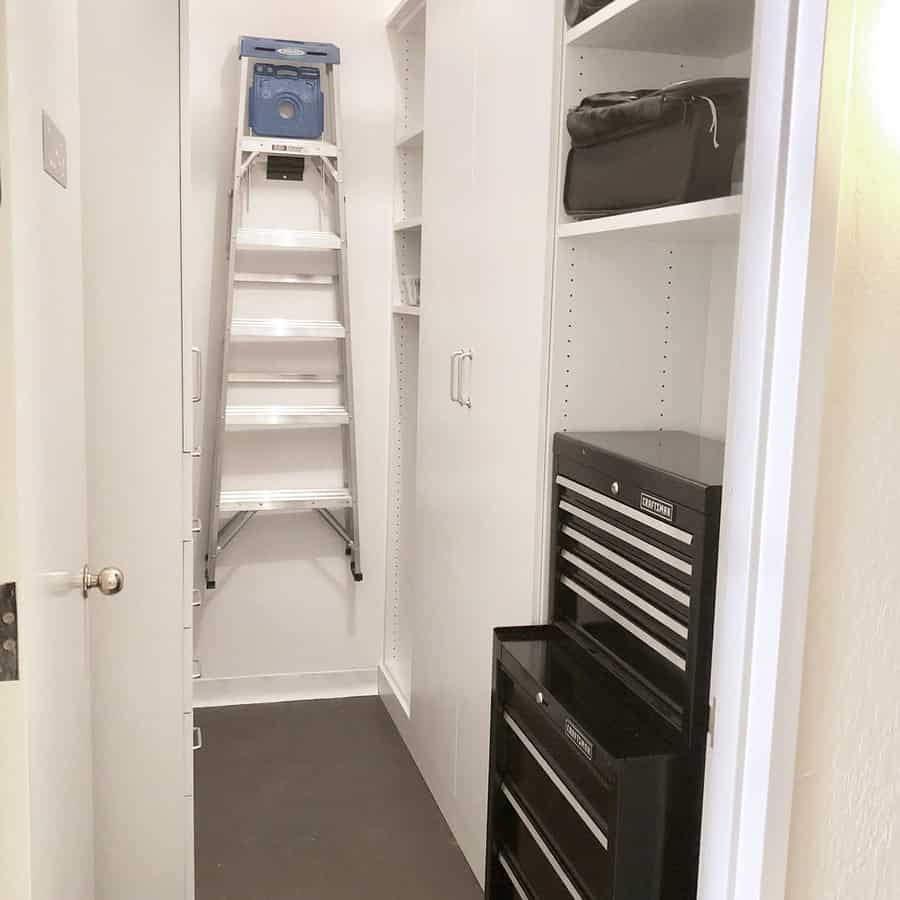 2. DIY A Storage Station With Wood Pallets
If you're looking for a creative storage solution for tools around your home or workplace, consider making your own storage station out of wood pallets! This is an easy and inexpensive DIY project that can add a rustic touch to any room.
By upcycling wood pallets and adding some basic storage components, you can easily organize tools of all shapes and sizes in one handy storage station. With minimal effort and cost, this storage solution looks great and can last for years to come.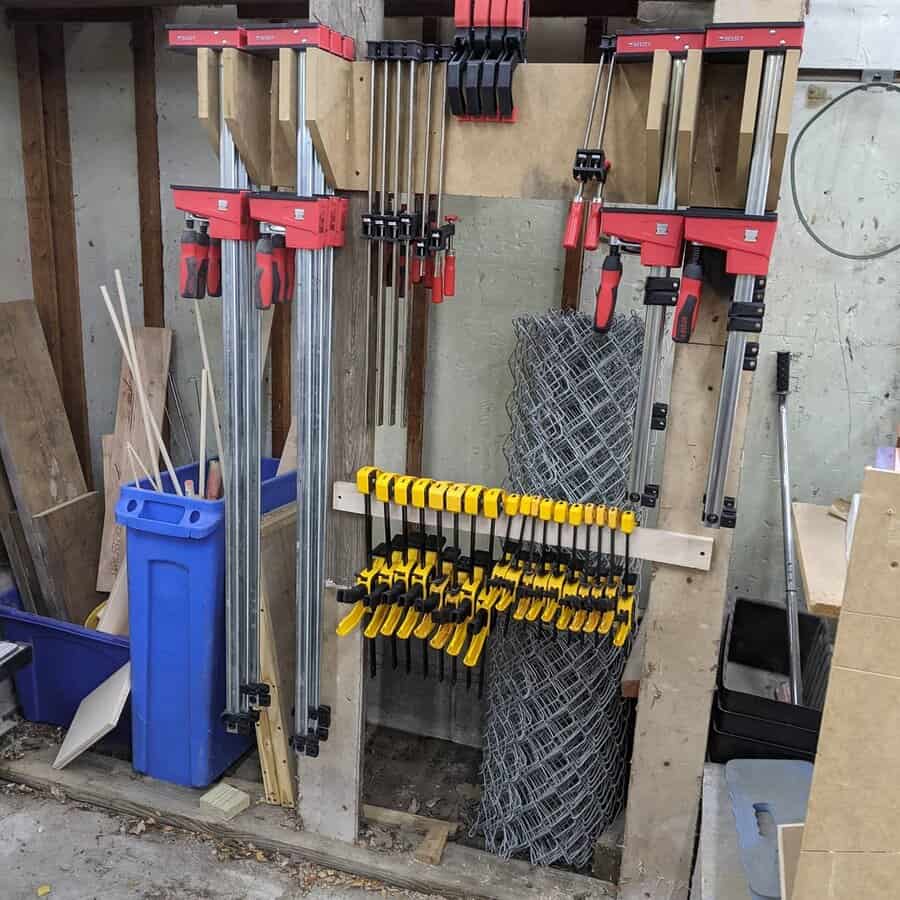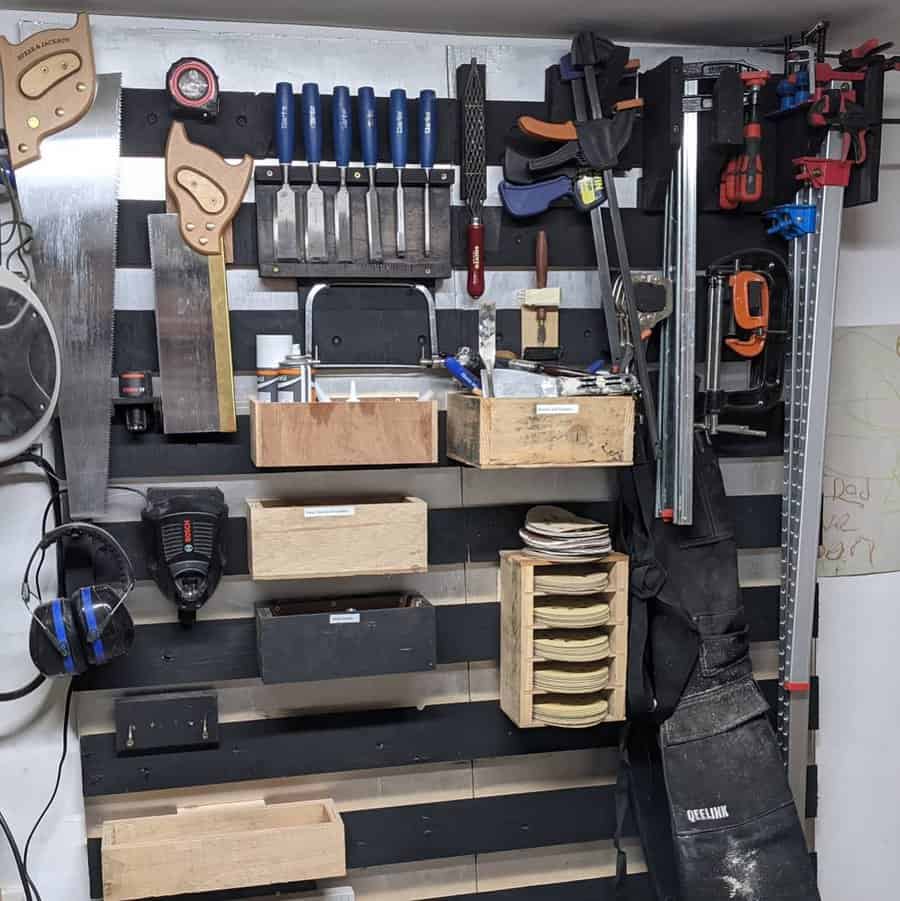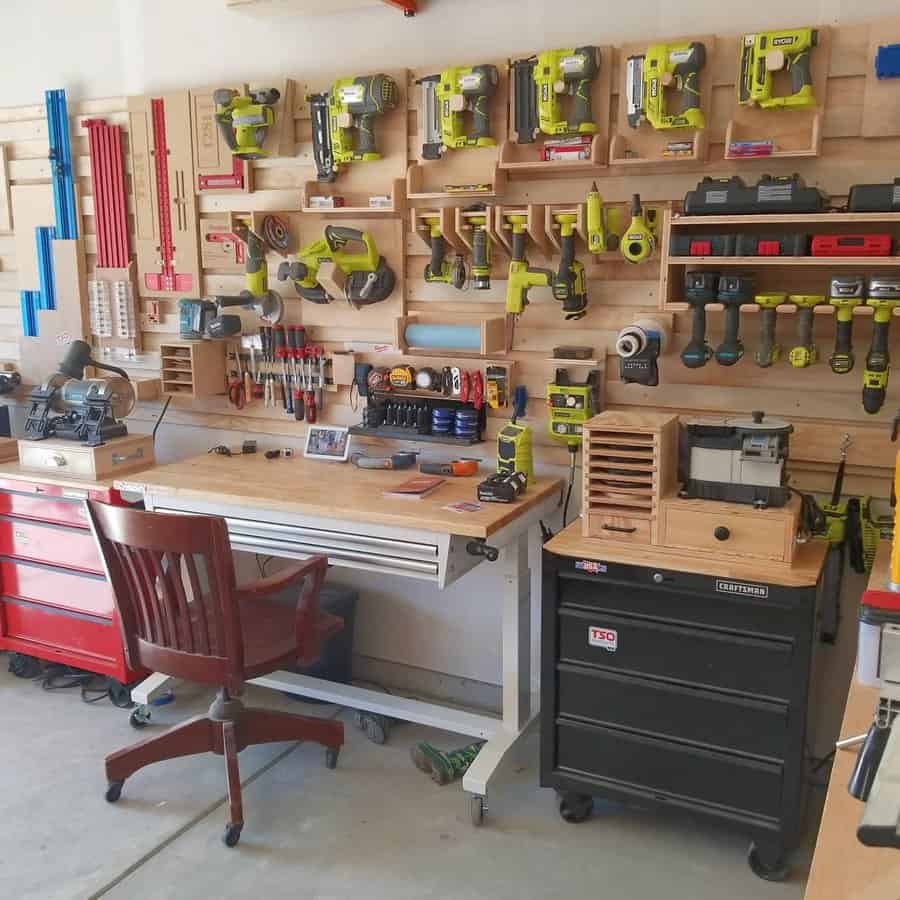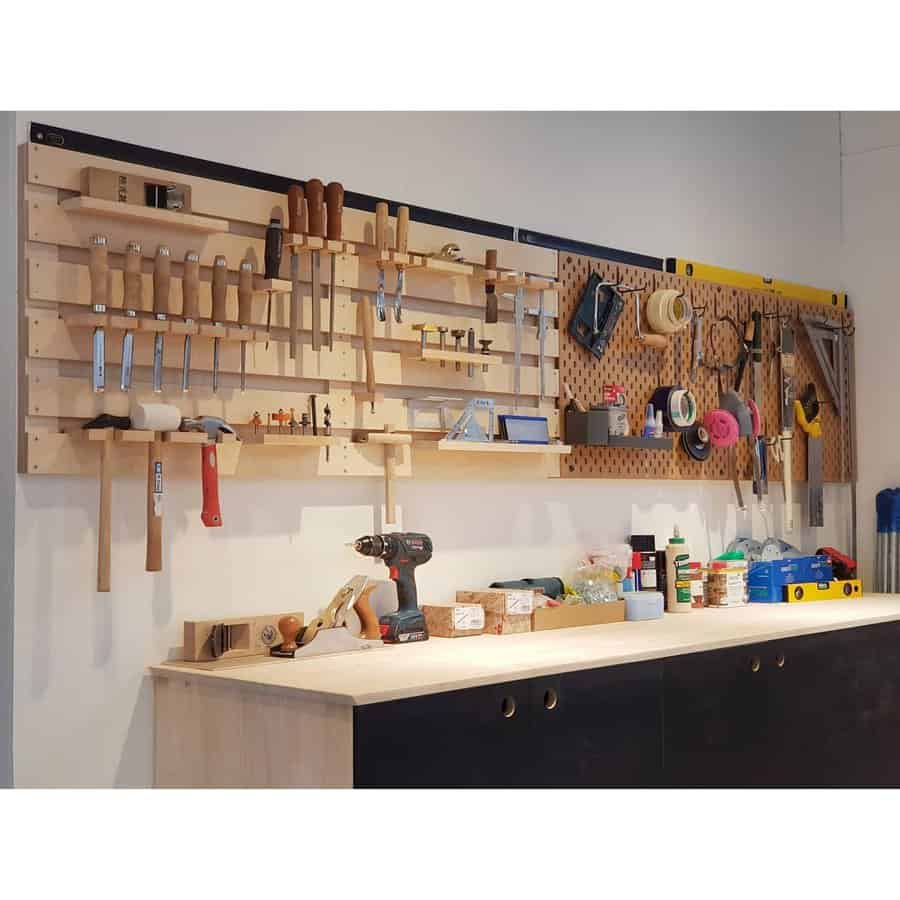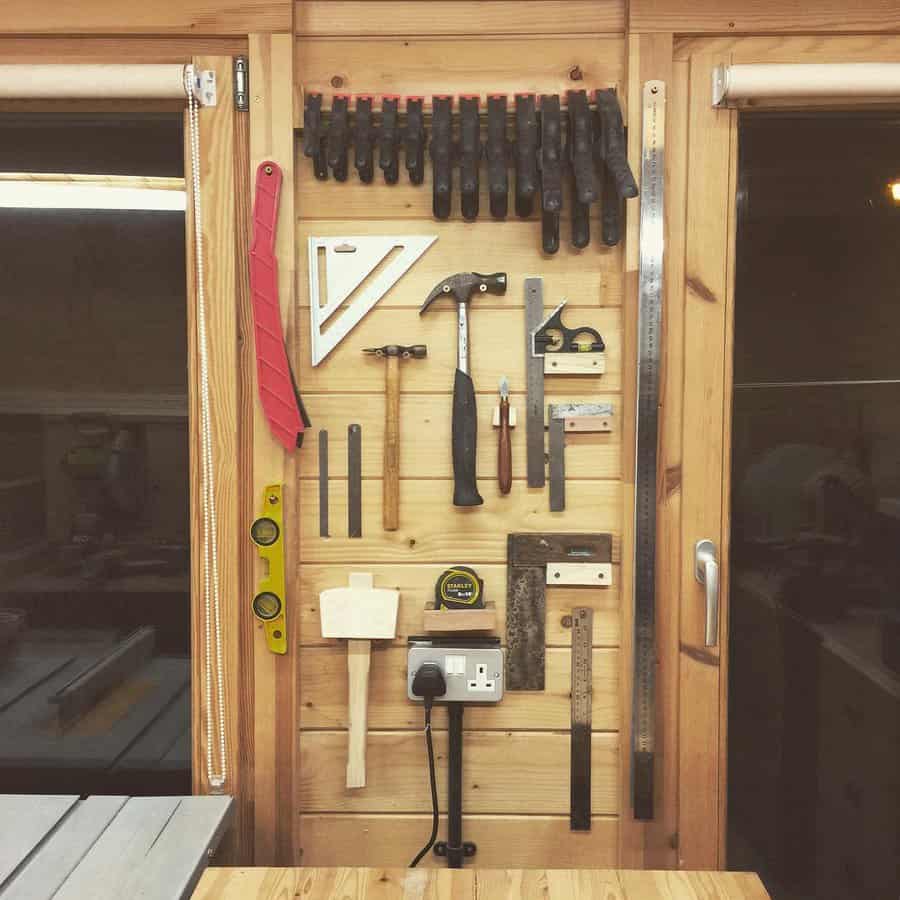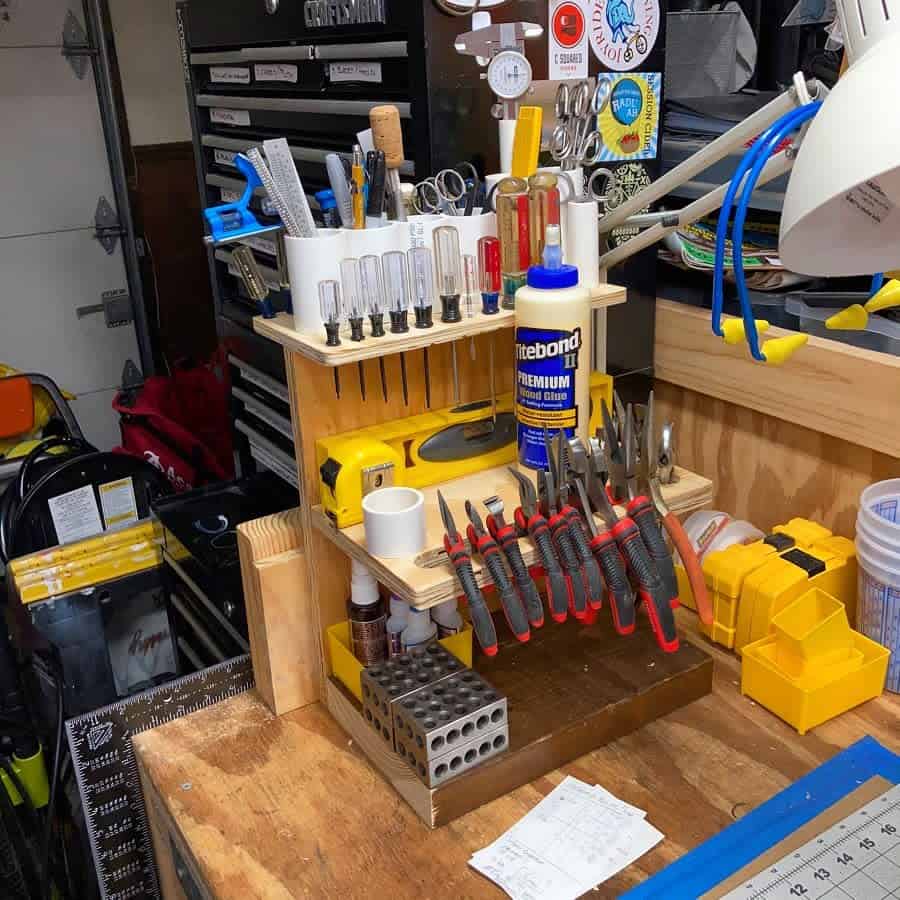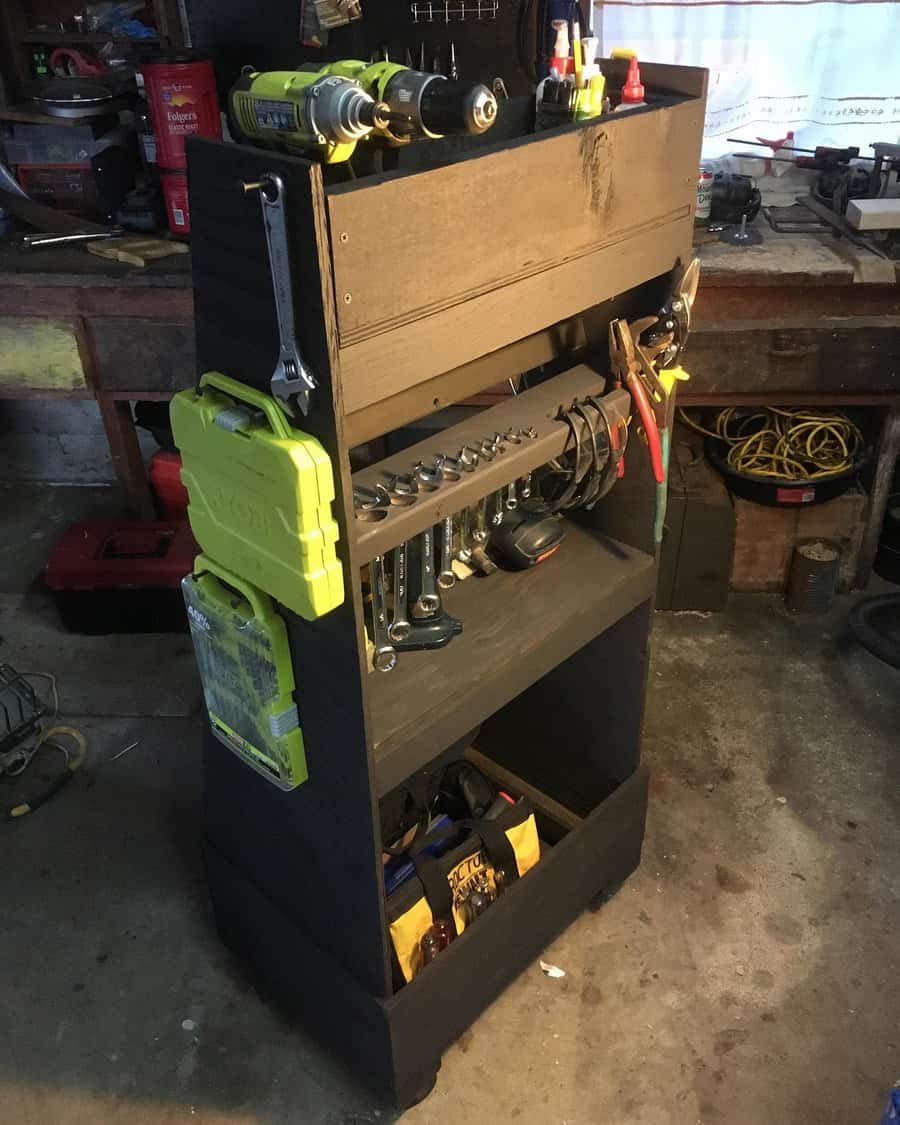 3. Build Overhead Storage With A Ceiling Storage System
Ceiling tool storage systems are a great way to free up garage space and make your tools more accessible. Installing overhead storage racks takes advantage of unused overhead space, which helps keep the floor area clear. With a wide variety of shapes, sizes, and materials, you can easily customize overhead tool storage to fit your needs and lifestyle.
Additionally, adding overhead storage not only makes it easier to keep track of tools but also will boost the look and feel of your workspace. Investing in an overhead storage system is a great way to utilize all available overhead space without taking away from the aesthetic of your garage.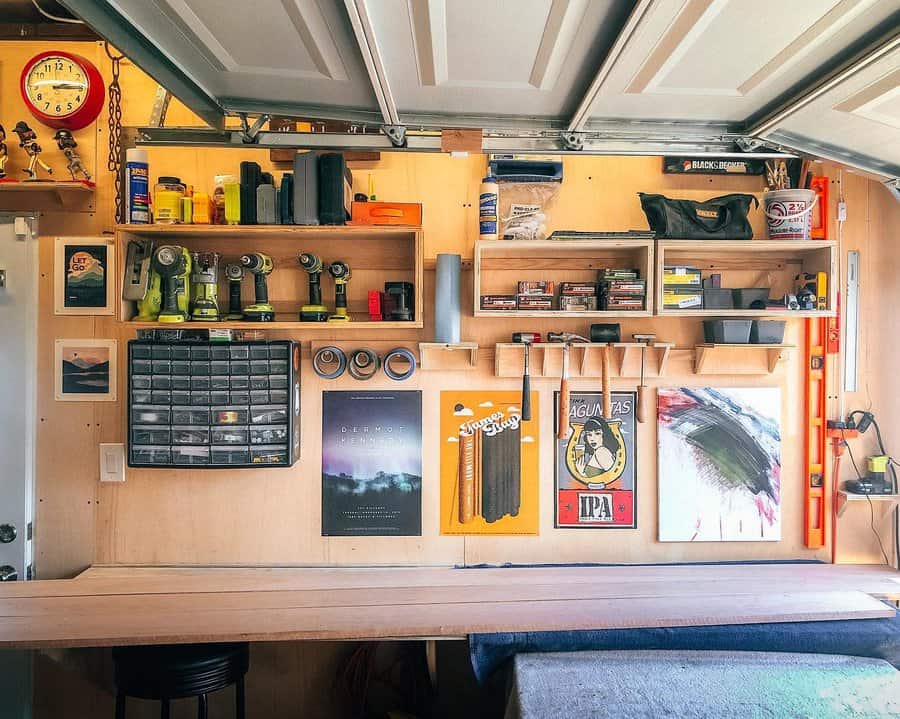 4. Install Rollout Shelves & Sliding Bypass Units
Tool storage can be a critical decision for any household workshop. In most cases, roll-out shelves and sliding units are the two best options for streamlining the workspace and efficiently organizing your tools.
Whether you're a craftsman or a DIY enthusiast, roll-out shelves provide easy access to all of your equipment, so there's no need to dig around for what you need; just roll it out and get to work. Sliding units keep things neat and tidy, giving you maximum vertical storage in minimal space.
By selecting roll-out shelves or a sliding unit, your tool storage problems will be a thing of the past!
5. Get A Standalone Rolling Metal Toolbox
When it comes to tool storage, standalone rolling toolboxes quickly come to mind. They're perfect for easy transport and handling of your tools when you're in a tight space or just need quick access on the go. Even if you have a limited workshop area, adding one of these mobile units can save you from unnecessary frustration anytime you need to move your armory around.
You can also choose from different types of standalone storage like a metal toolbox that lets you securely organize not only often-used tools but those only used seasonally, too. Either way, portable storage keeps the tools you need most close at hand and ready when you are!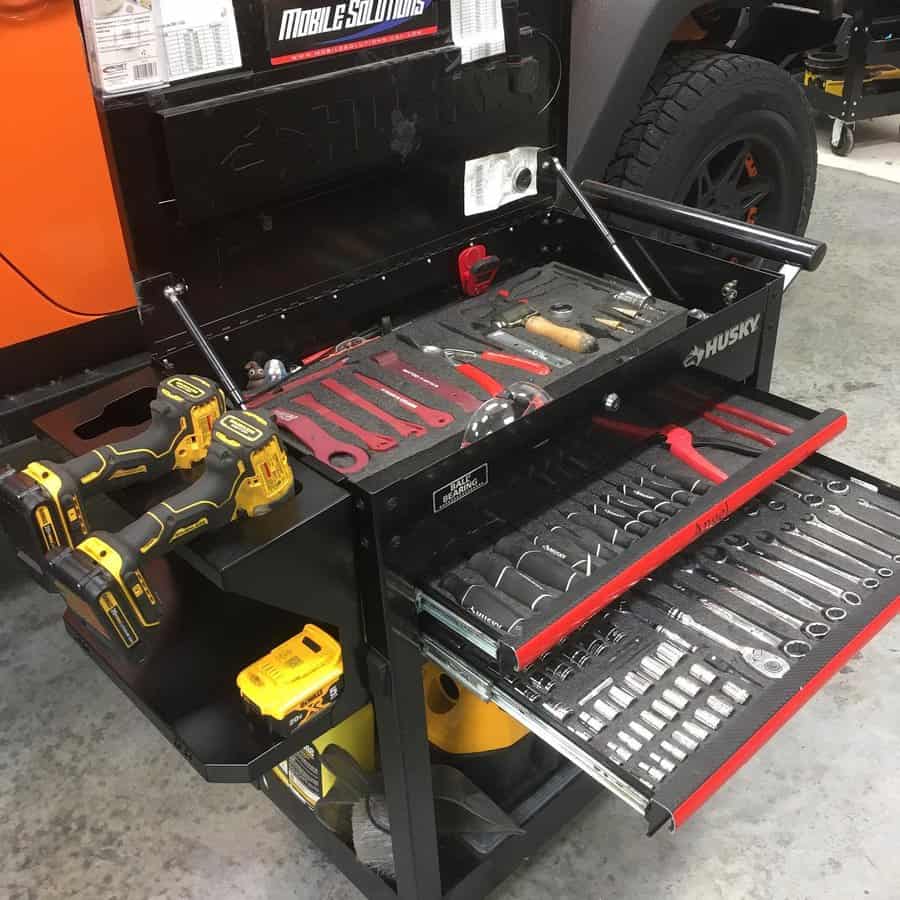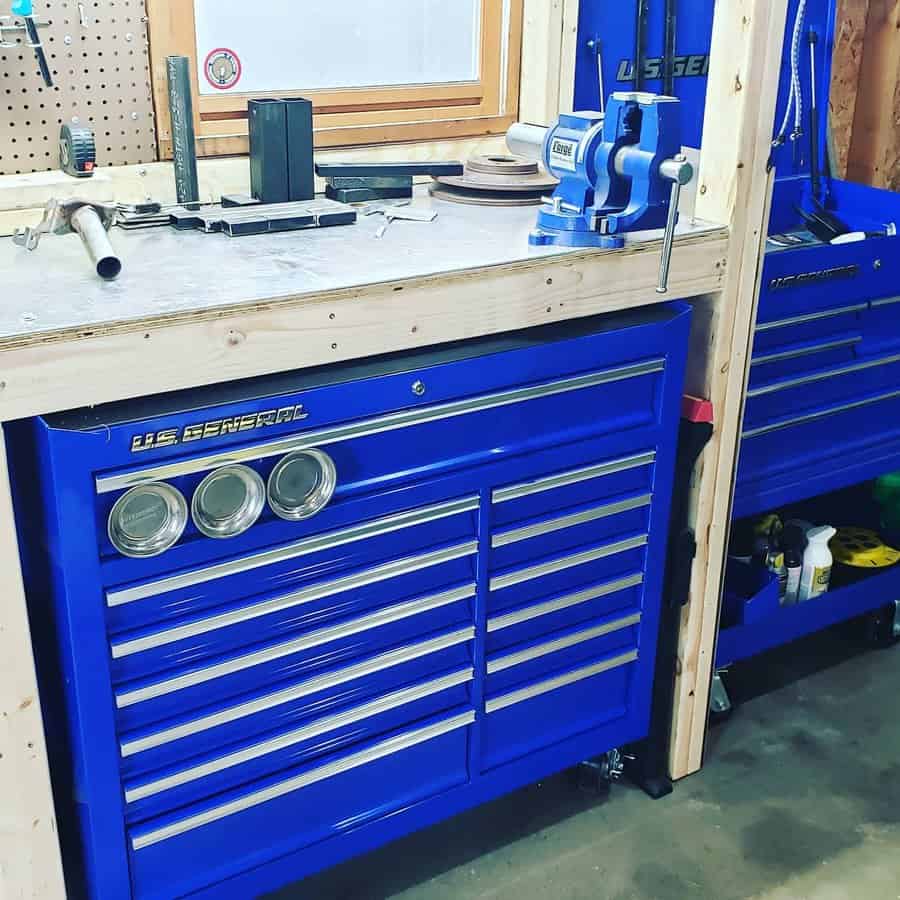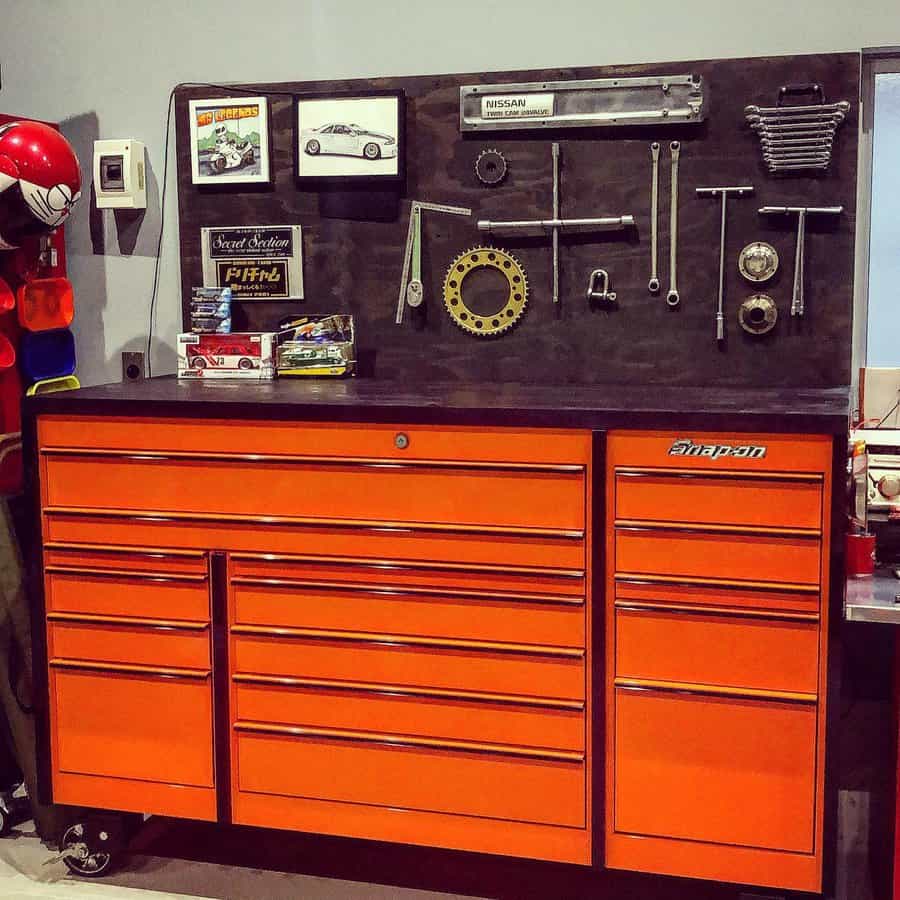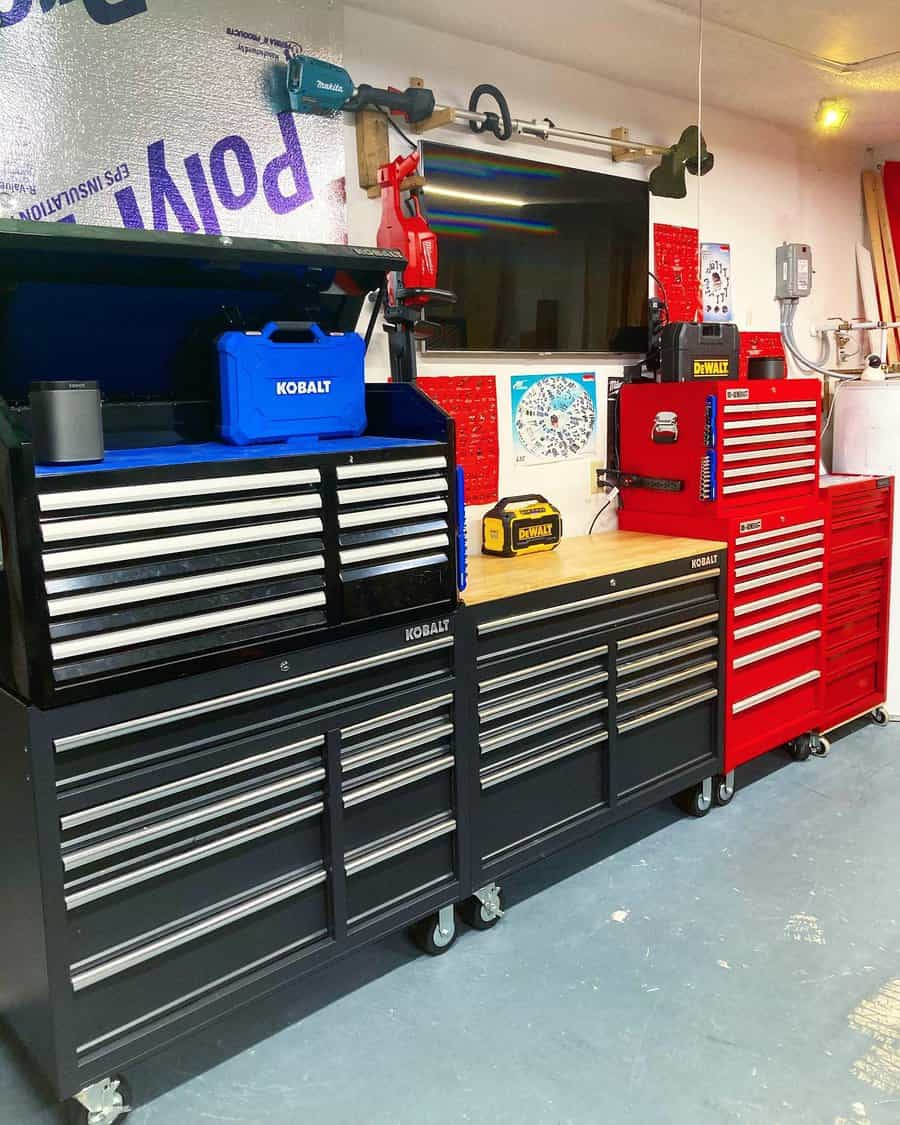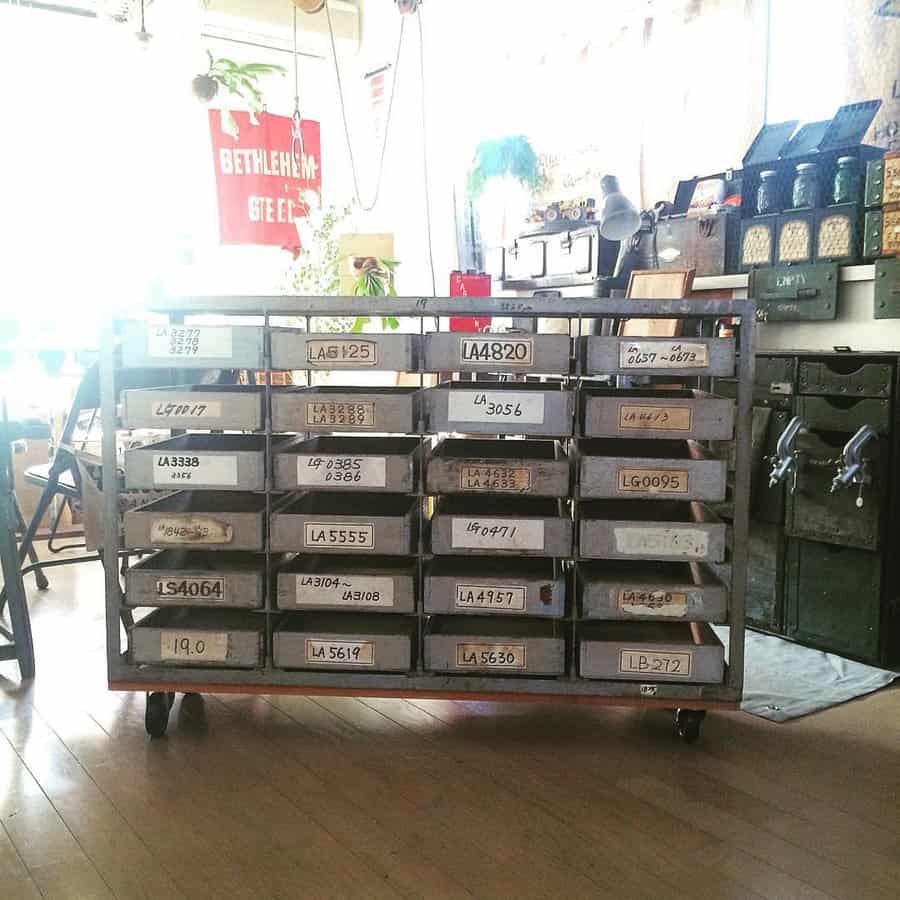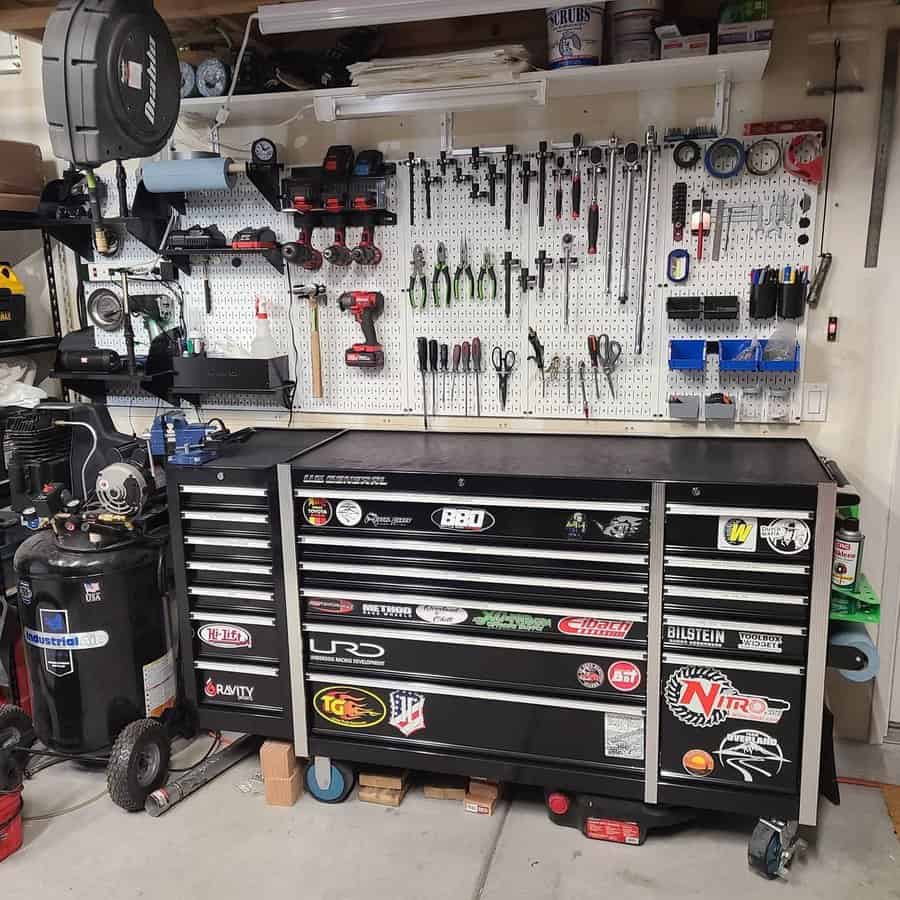 6. Opt For Floating Shelves
Having floating tool storage will help to organize and tidy up your workspace. Floating shelves make excellent tool storage because they are versatile, sturdy, and easy to mount. You can choose from a variety of floating shelving options when selecting the perfect floating shelf for your needs – wood, metal, plastic, or even suspended cabinets with plenty of storage space.
With floating shelves, you're also able to tailor each shelf to fit tools and supplies exactly as needed. Finally, floating shelves are an inexpensive way to store a wide range of items while saving precious floor or counter space. If you're looking for the perfect solution to keep your workspace neat and tidy, floating tool storage is the way to go!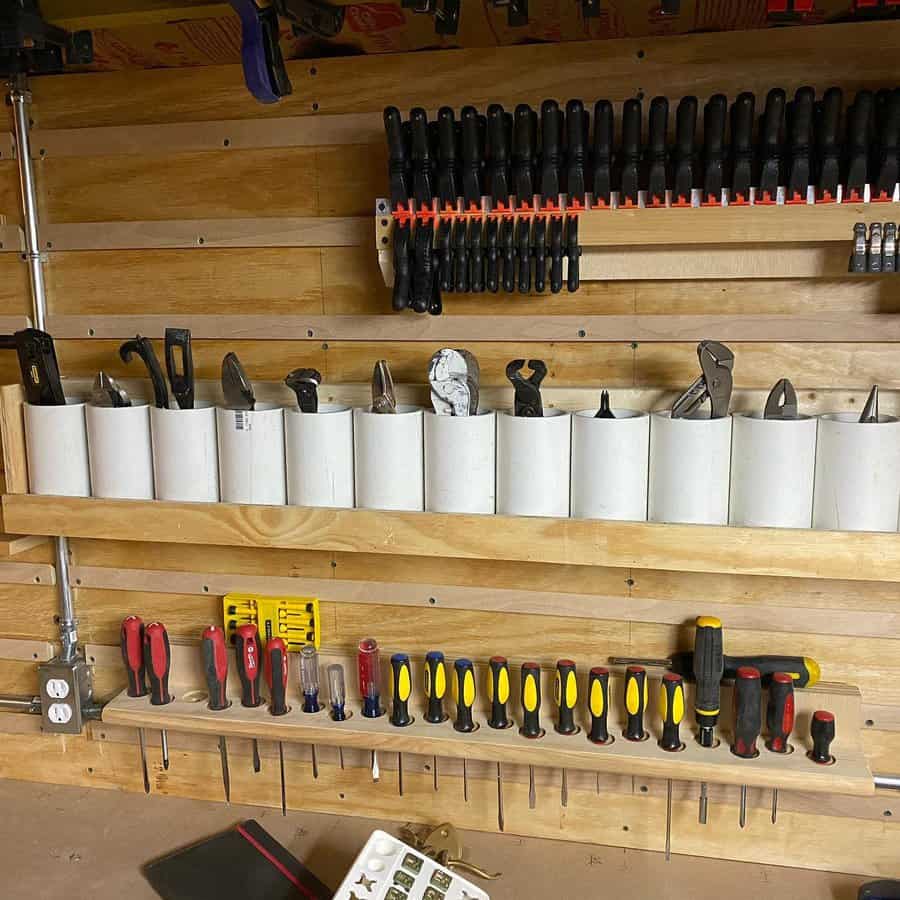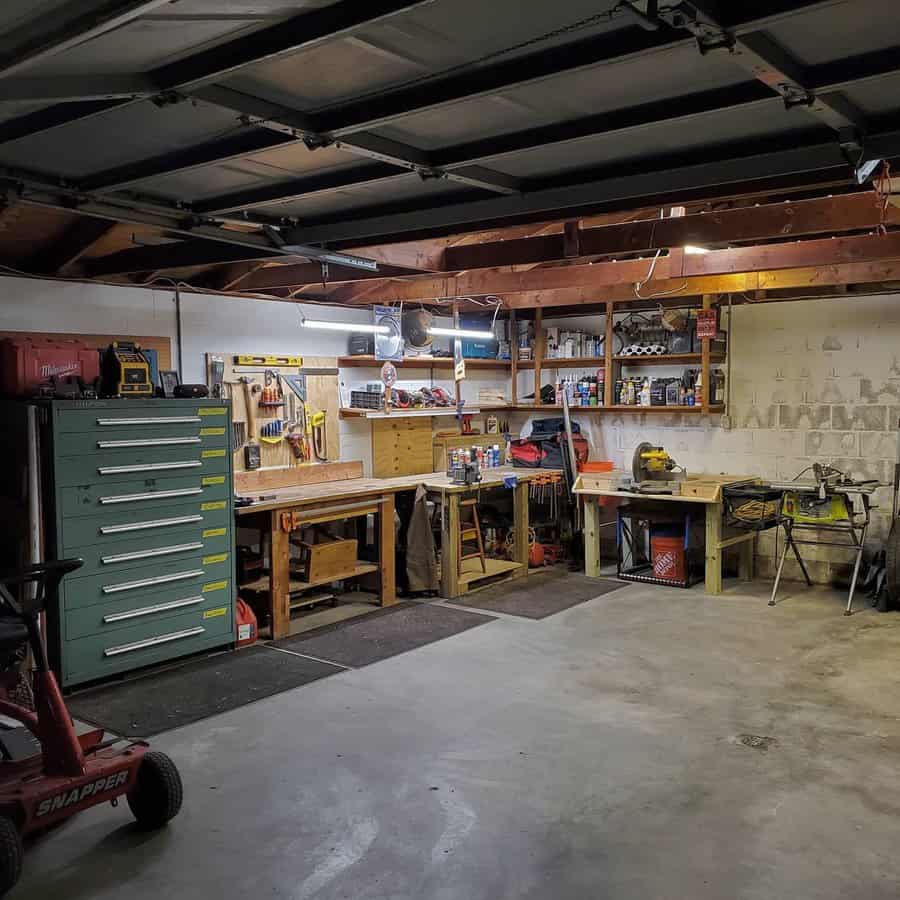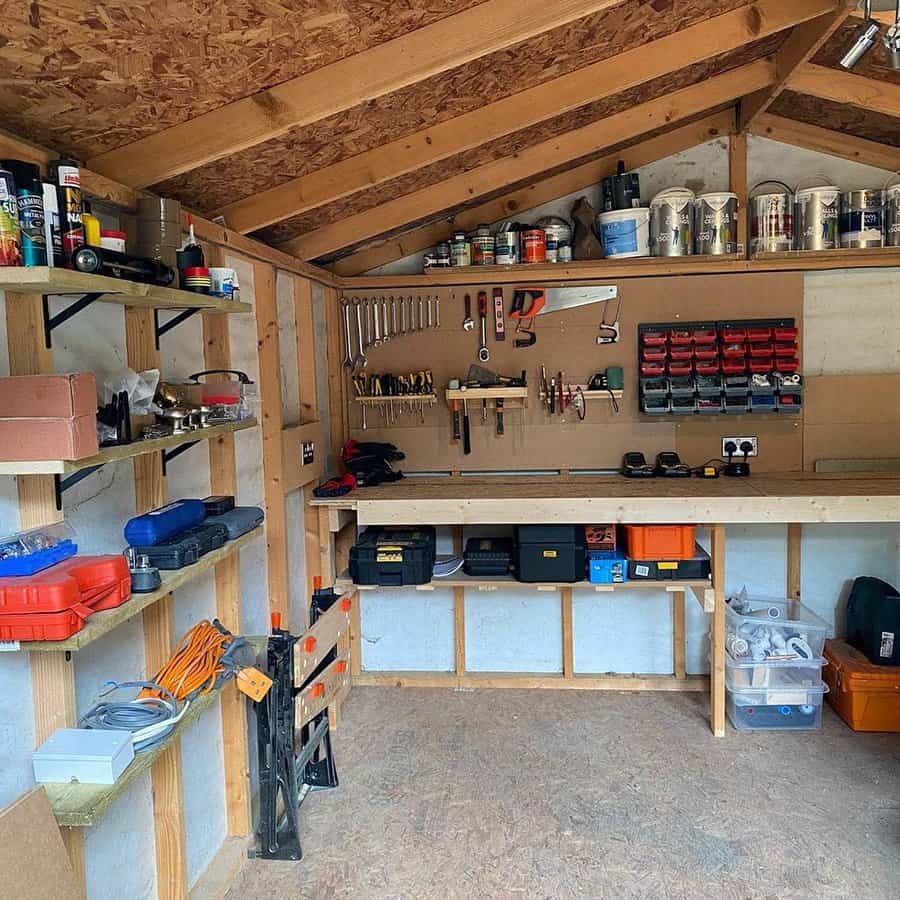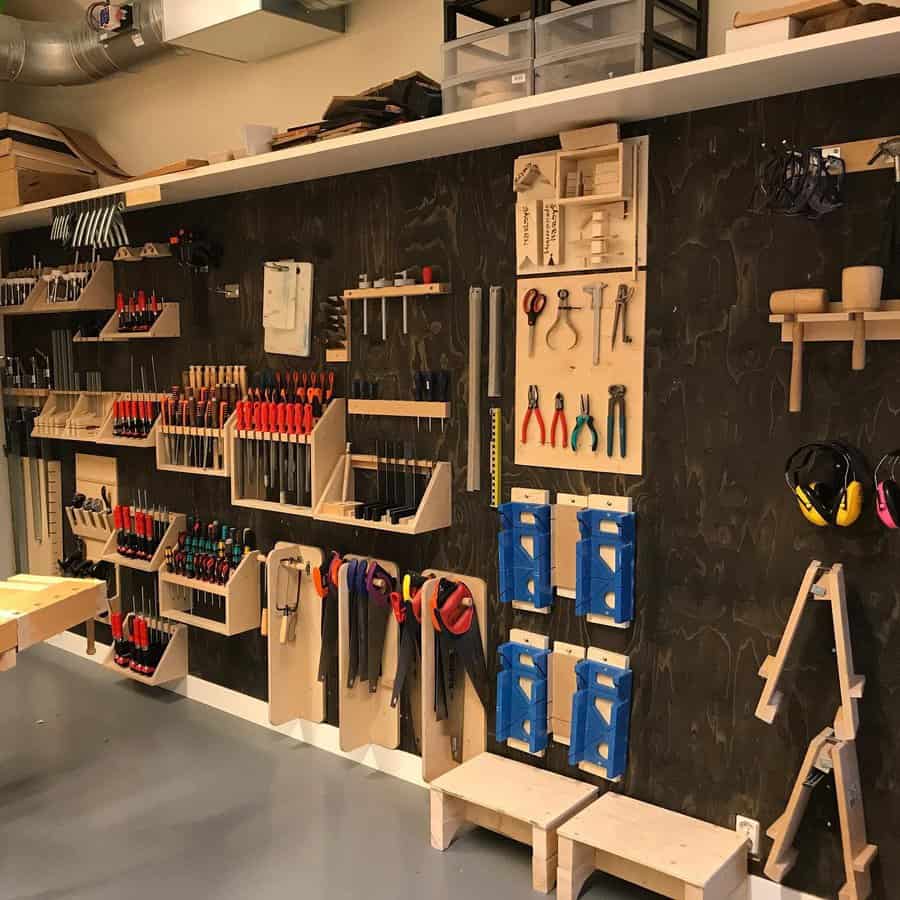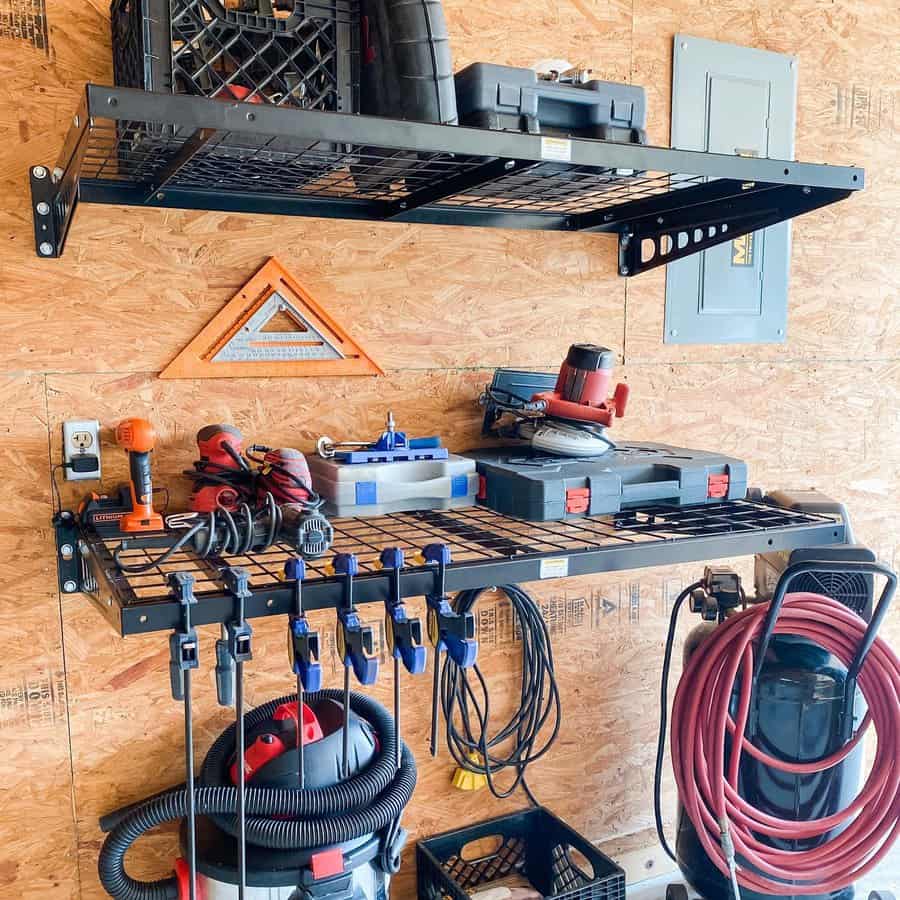 7. Be Creative With Repurposed Items
If you're looking for creative ways to store old tools, repurposing old items may be the perfect solution. An old filing cabinet is a great place to start; it can easily hold an array of drill bits, wrenches, and other metal tools. And don't forget that old multi-purpose holder – it could easily serve as the ideal spot for hammers, screwdrivers, and other small items.
Furthermore, when it comes to repurposed tool storage, creativity is key! With a little bit of imagination and resourcefulness, anything old can become a useful storage container.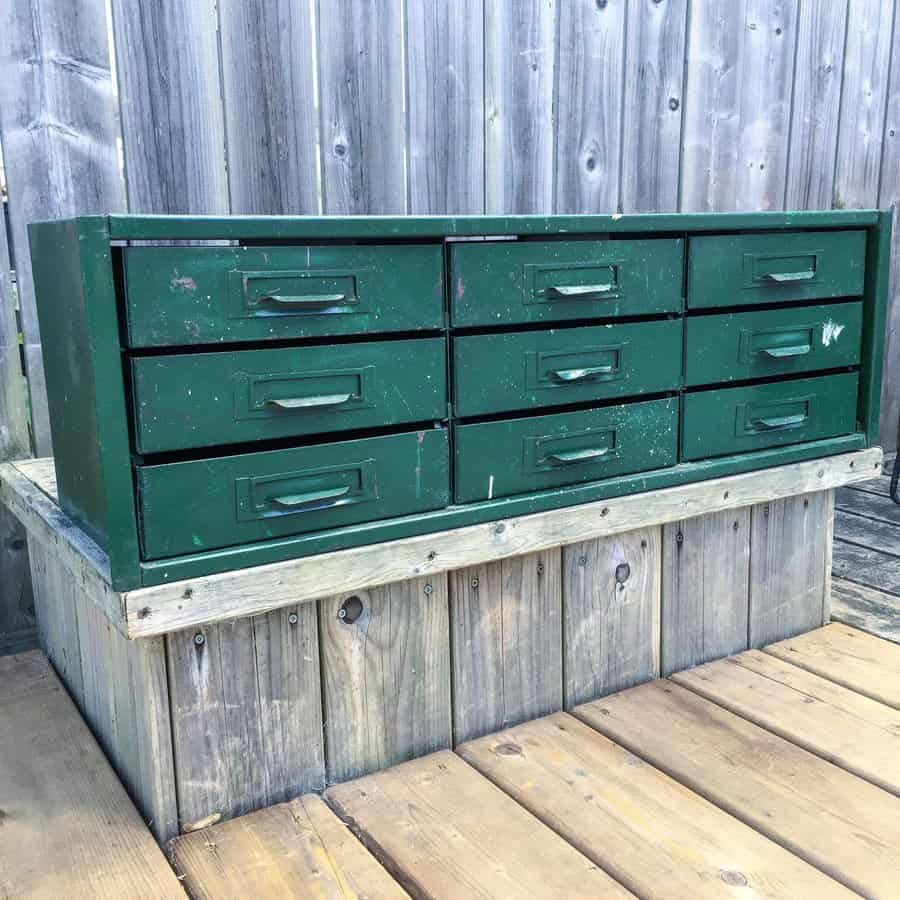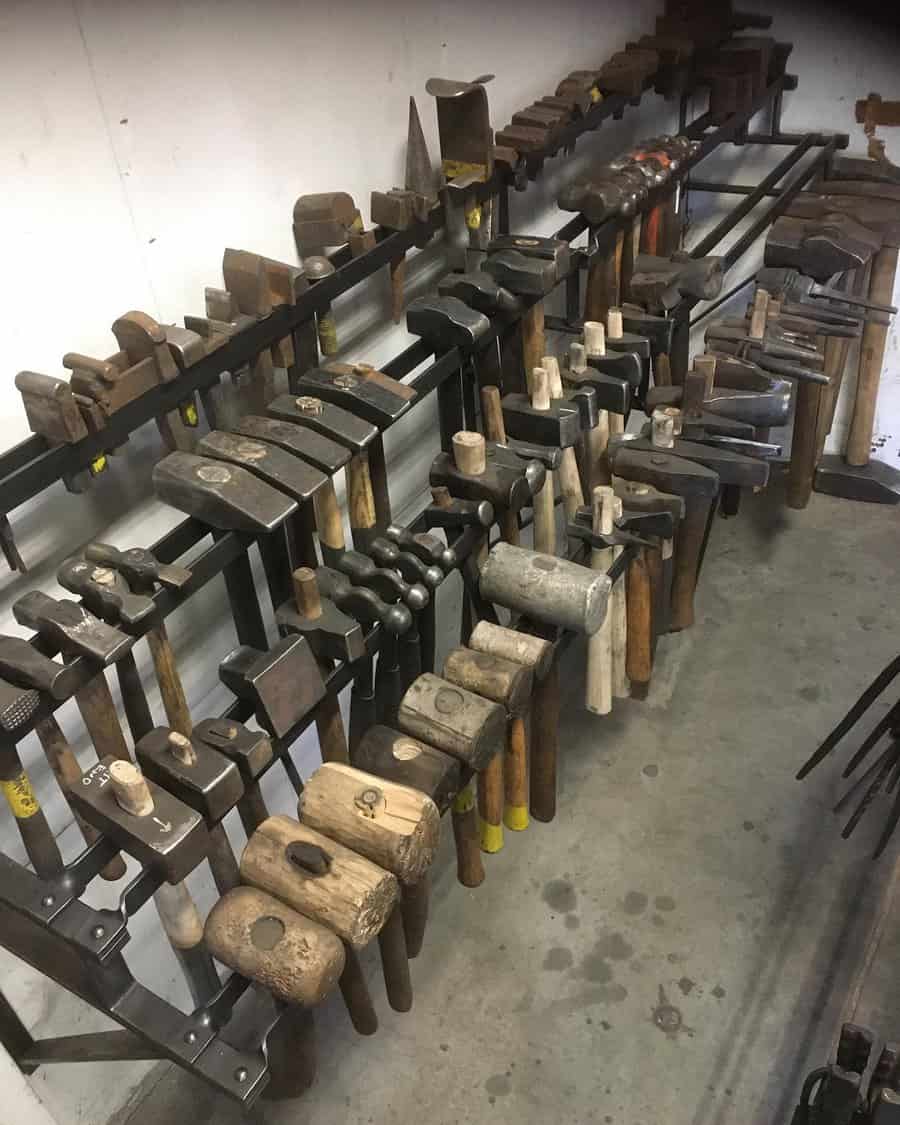 8. Stack Your Toolboxes
Tiered tool storage is an oft-overlooked but highly effective way to keep your tools secure, orderly, and easily accessible. Instead of leaving them scattered or stacked on top of one another, an efficient alternative is stacked toolboxes. This allows you to effectively utilize the vertical space around you while organizing your tools according to use.
You can also categorize them by size, regularly used during a certain project, or set aside a special box for sharp power tools that should be handled with extra care. Plus, stacked toolboxes are easy to customize and move around in your workspace as needed.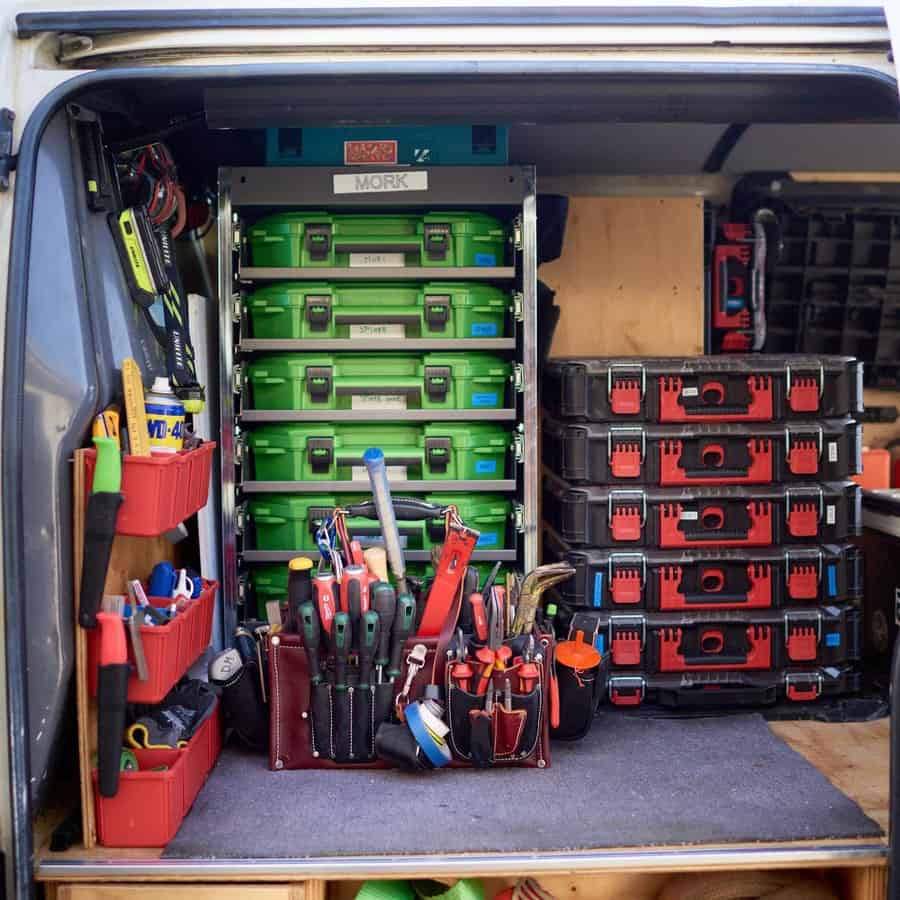 9. Get A Peg Board
Whenever you undertake a DIY project, peg board tool storage can be a lifesaver. This simple solution is great for getting tools off the ground and making them accessible in an organized fashion. Setting up peg board tool storage is fairly easy and low-cost.
Start by deciding where to position your peg board: ideally above a workbench or in an area where you can access your tools frequently. Once in place, decide how to decorate it – pegboard tool organizers usually come with plastic holders that can be painted in different colors for added variety.
Finally, put each of your tools on its own peg or pegboard accessory and enjoy an organized workspace with all your pieces within reach!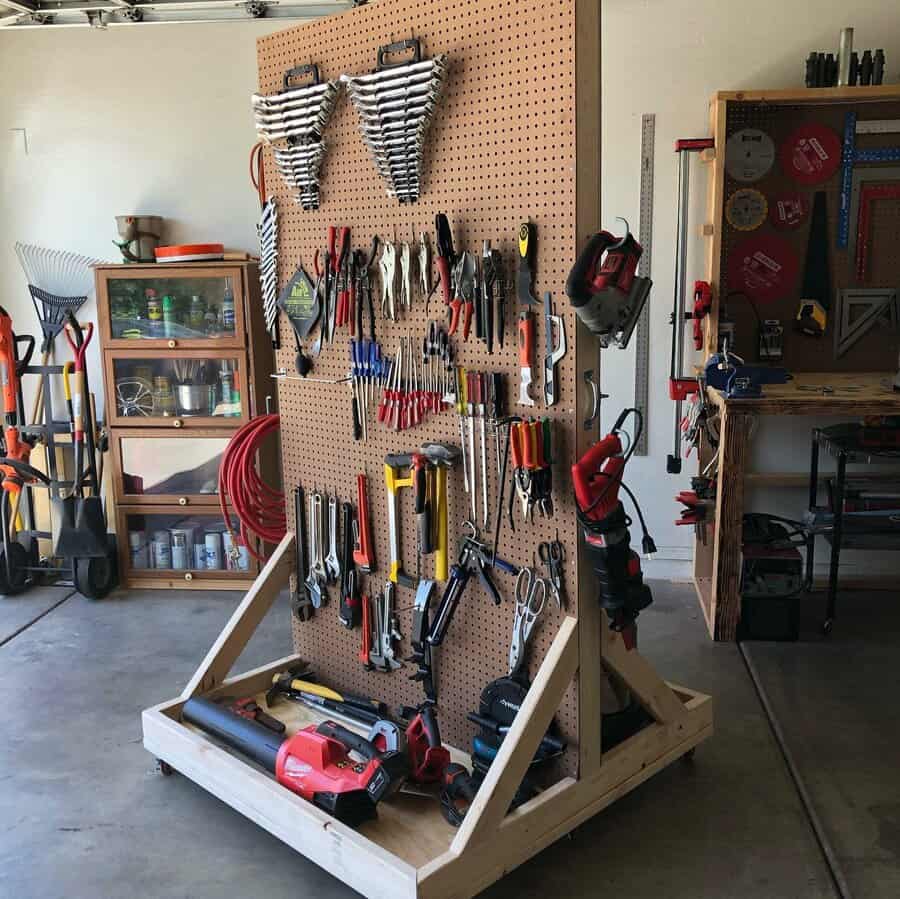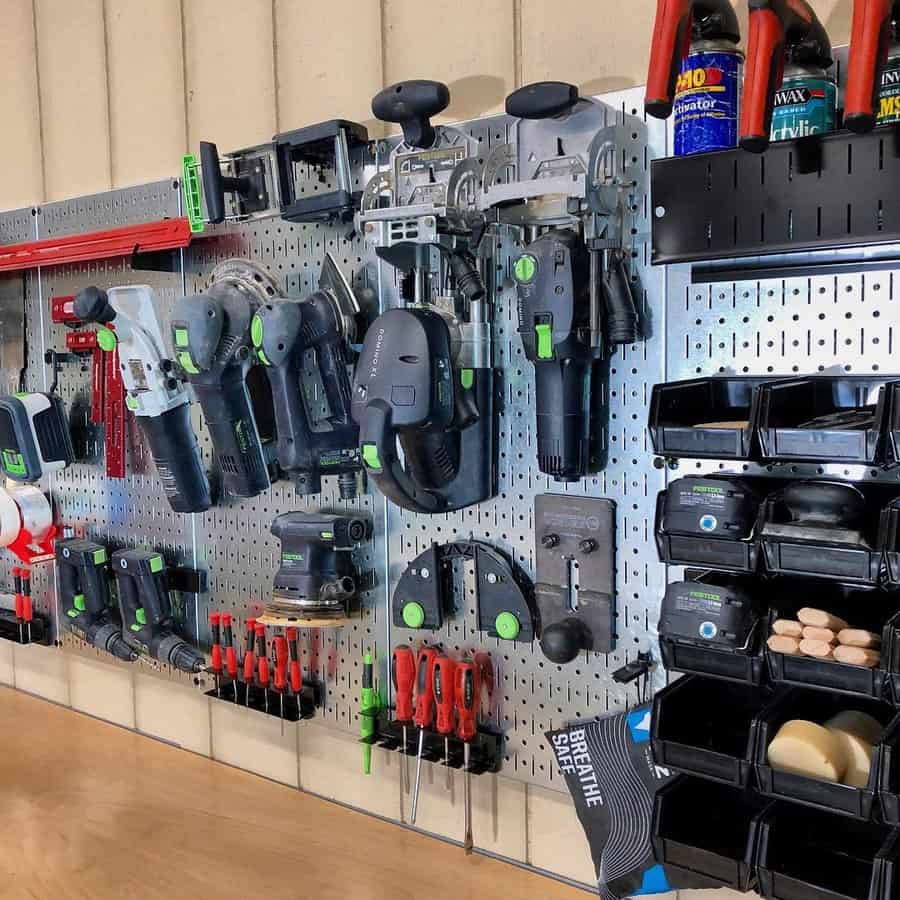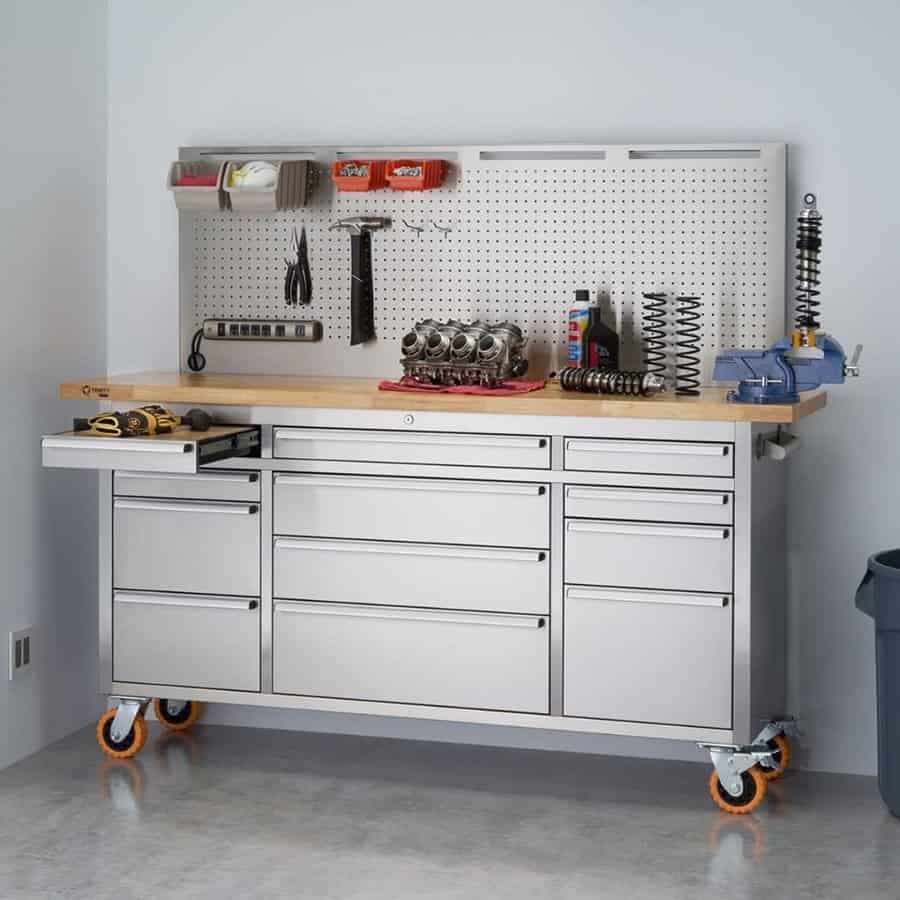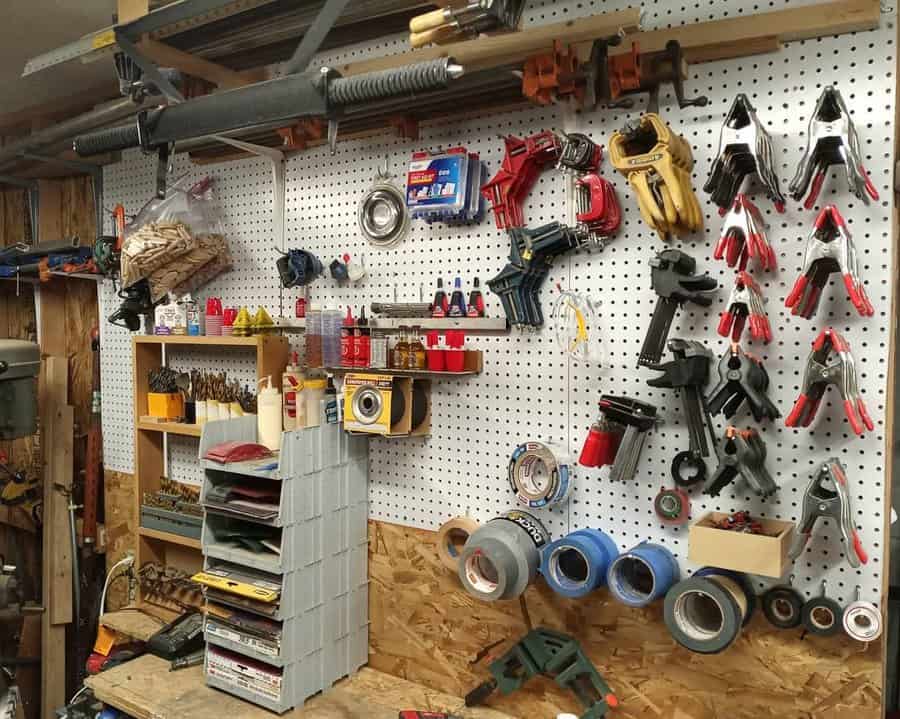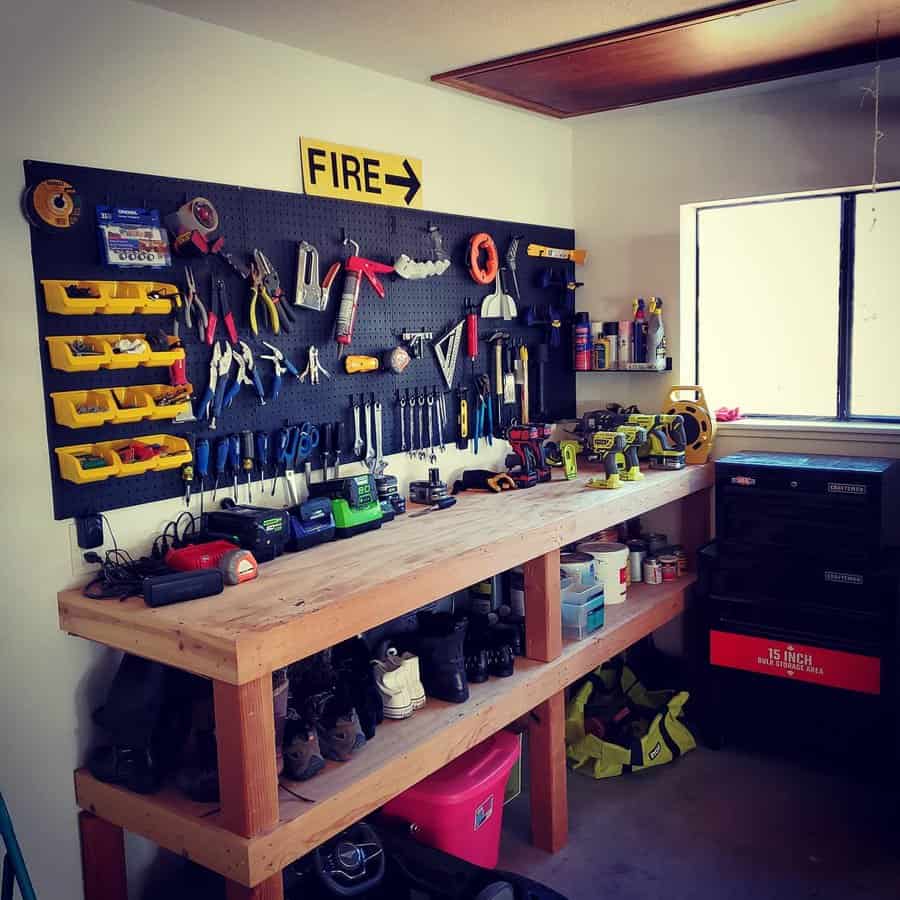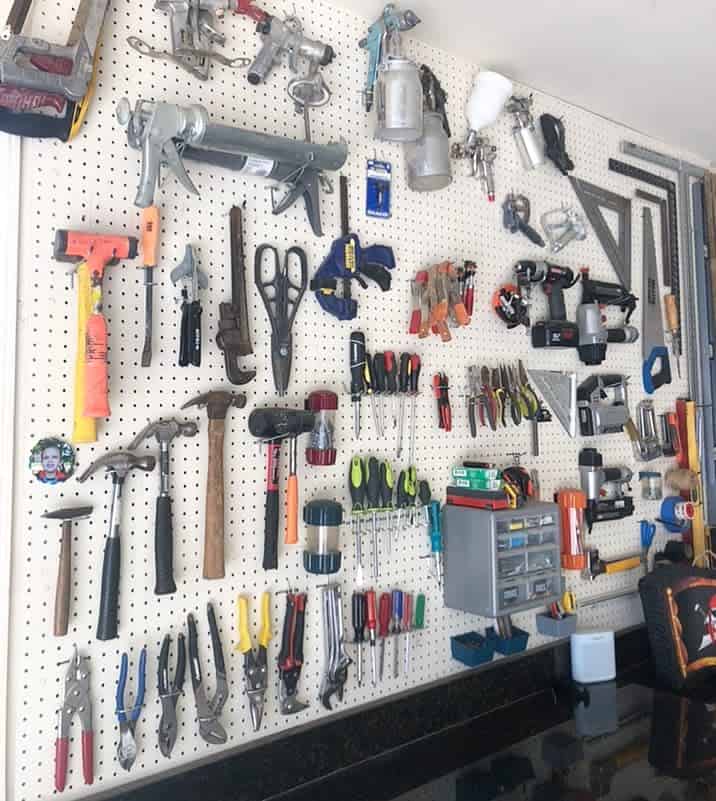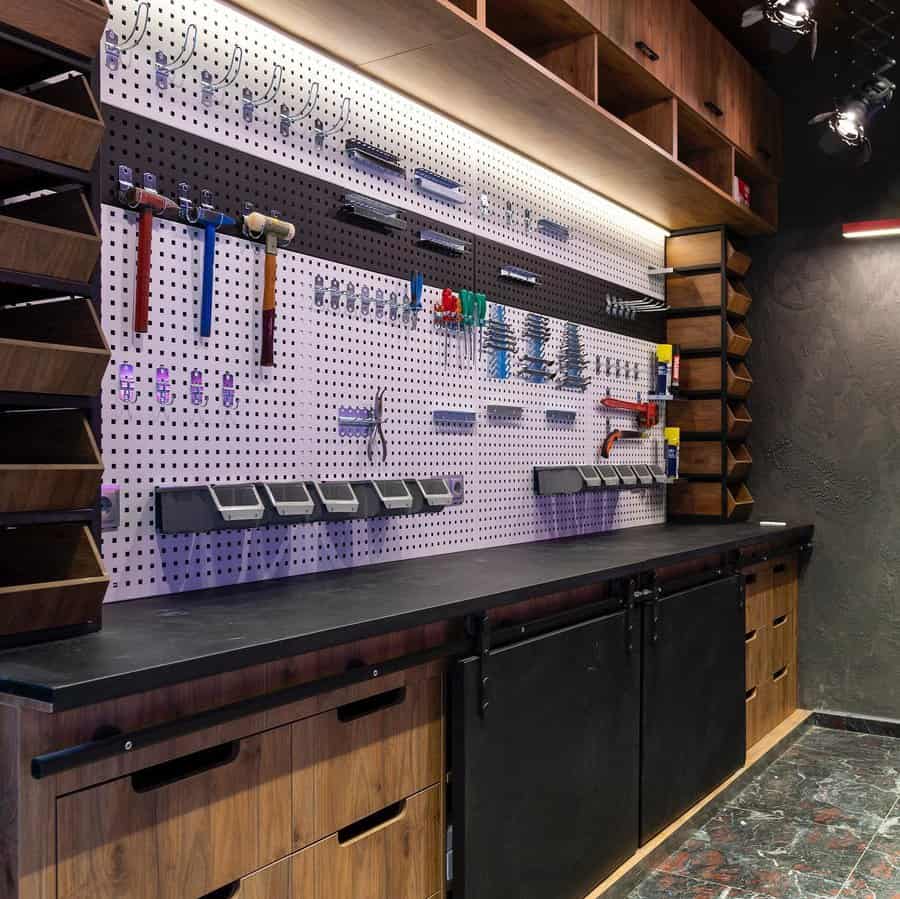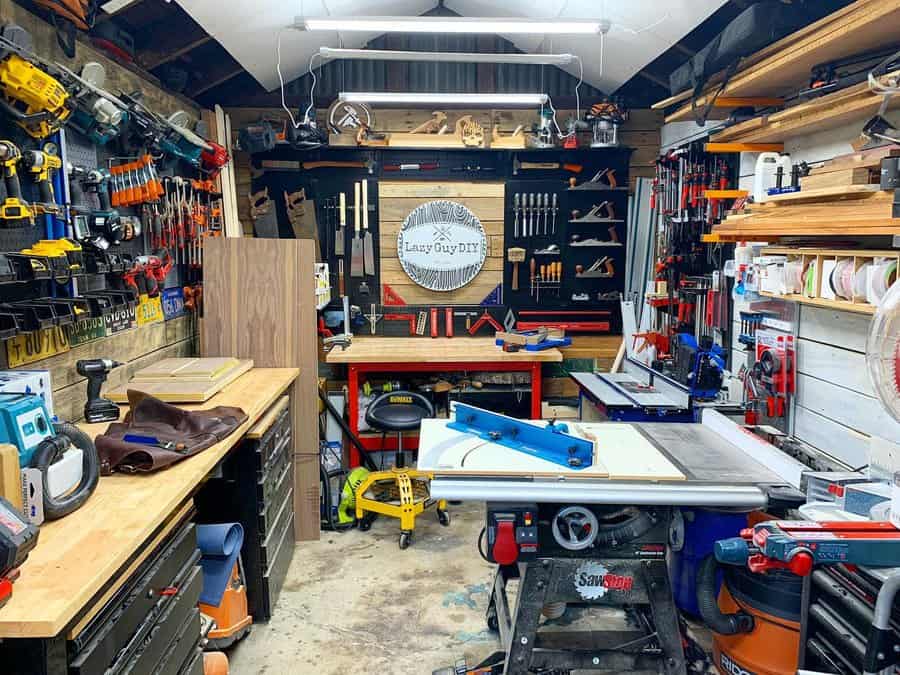 10. Install A Portable Trunk Pull Out System
Who says portable tool storage has to be clumsy and hard to handle? With portable trunk pull-out systems, you can transport your tools quickly and simply. Imagine being able to take your portable tool storage wherever you need it, without the hassle – that's exactly what portable trunk pull-out systems deliver.
This innovative design makes your portable tool storage easy to organize and transport, so you can enjoy quick and convenient access to the tools you need whenever you need them!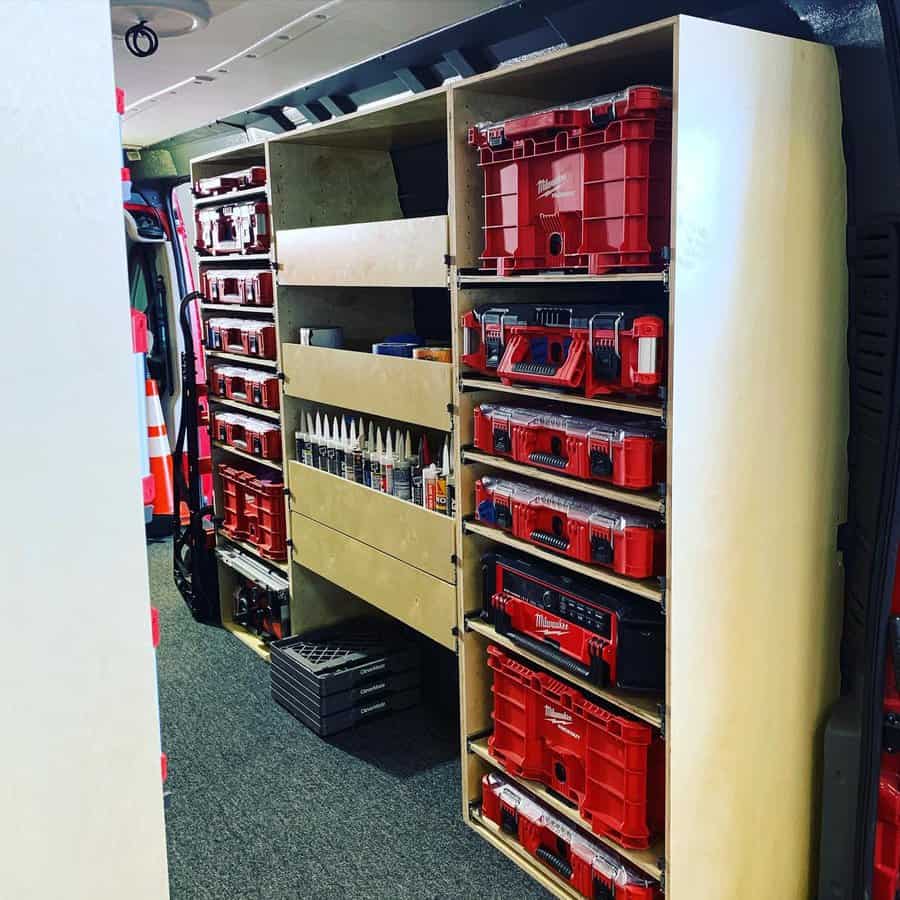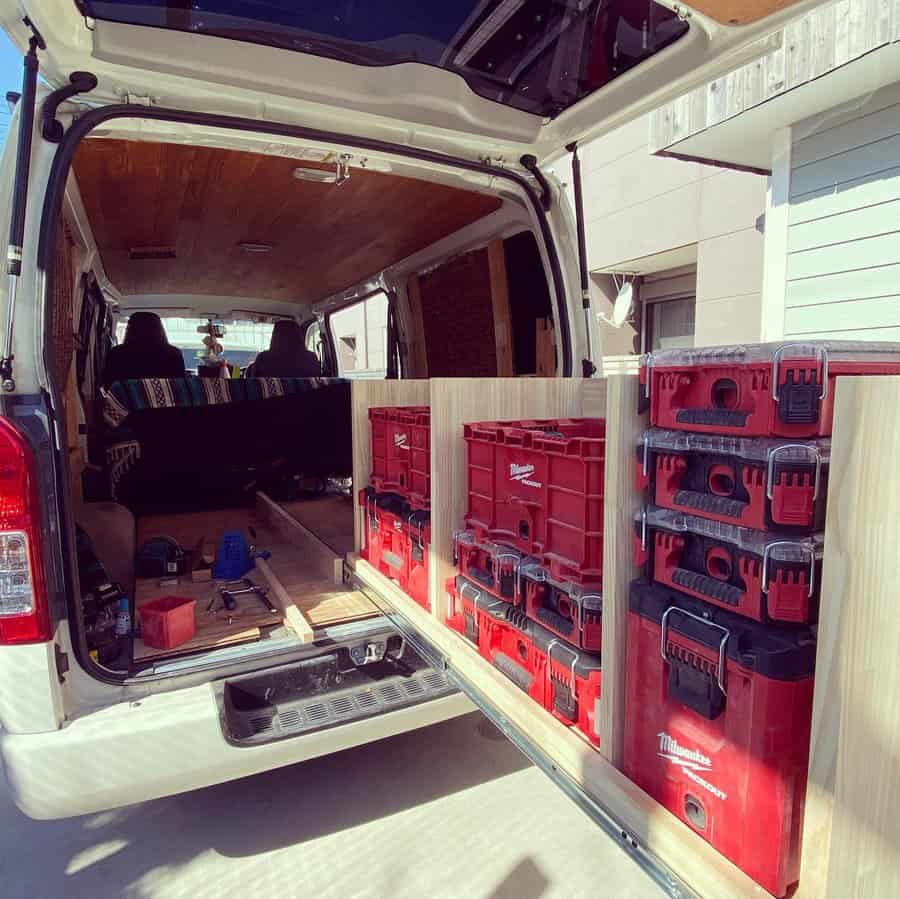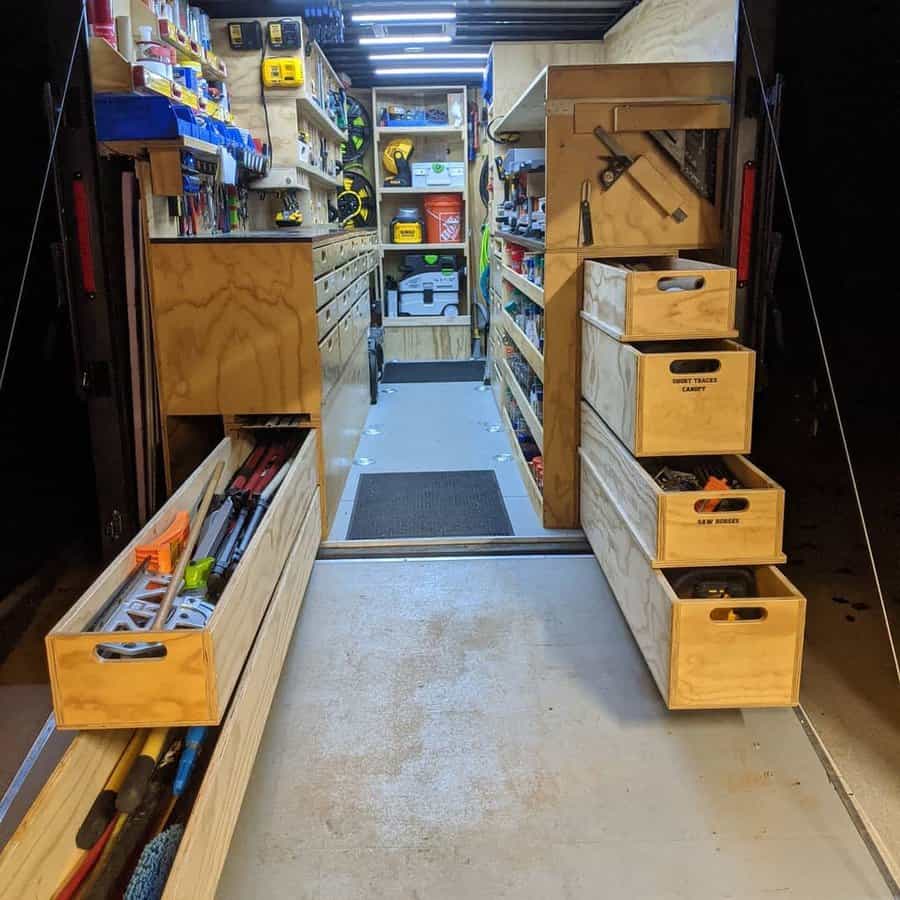 11. Compartmentalize Your Tools For Easy Access
An organized tool storage shelf is an essential part of any workshop or home improvement station. Keeping everything in order allows for more efficiency, letting you get to the tools you need quickly and with minimum fuss. Investing in a shelf with compartments is a must, allowing you to sort the various tools into sections – hammers in one spot, screwdrivers in another, and so on – ensuring that everything can be quickly located when needed.
There's nothing worse than starting a job only to find yourself delayed as you scramble around looking for the right tool; taking control of your storage situation will save loads of time and hassle!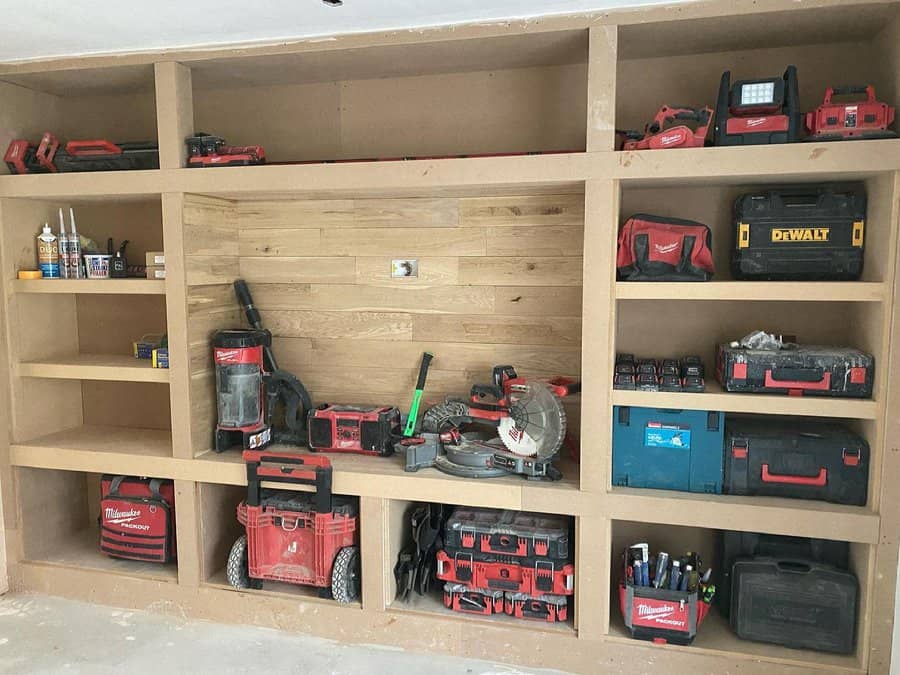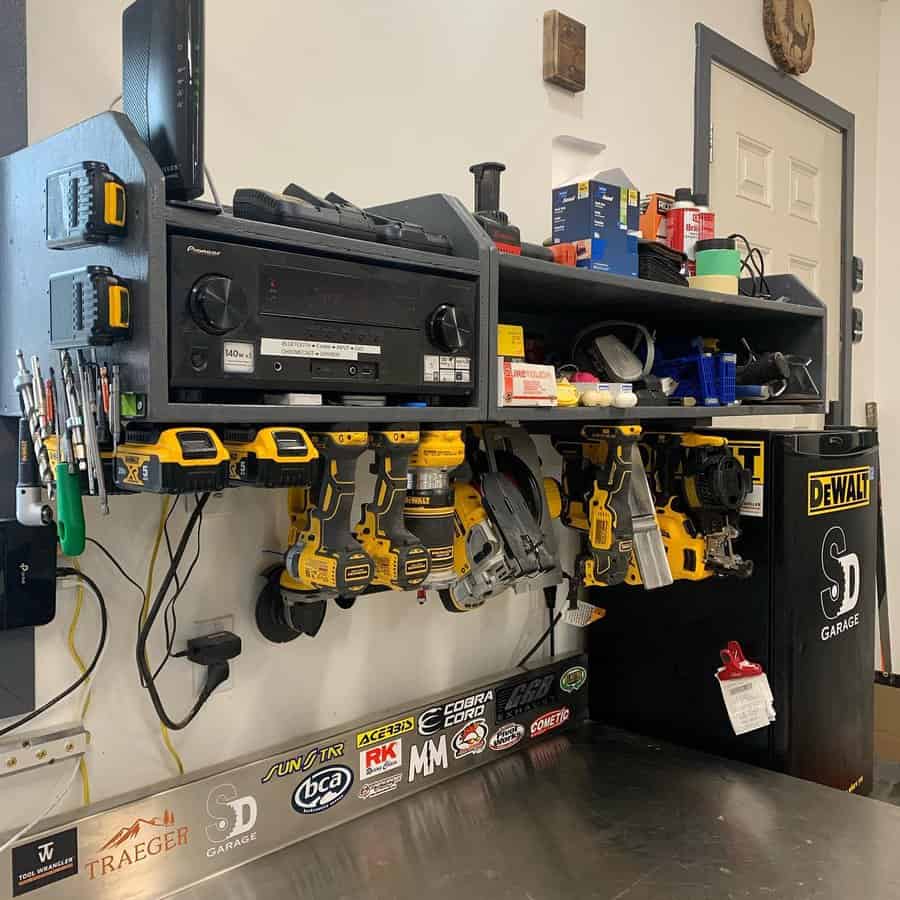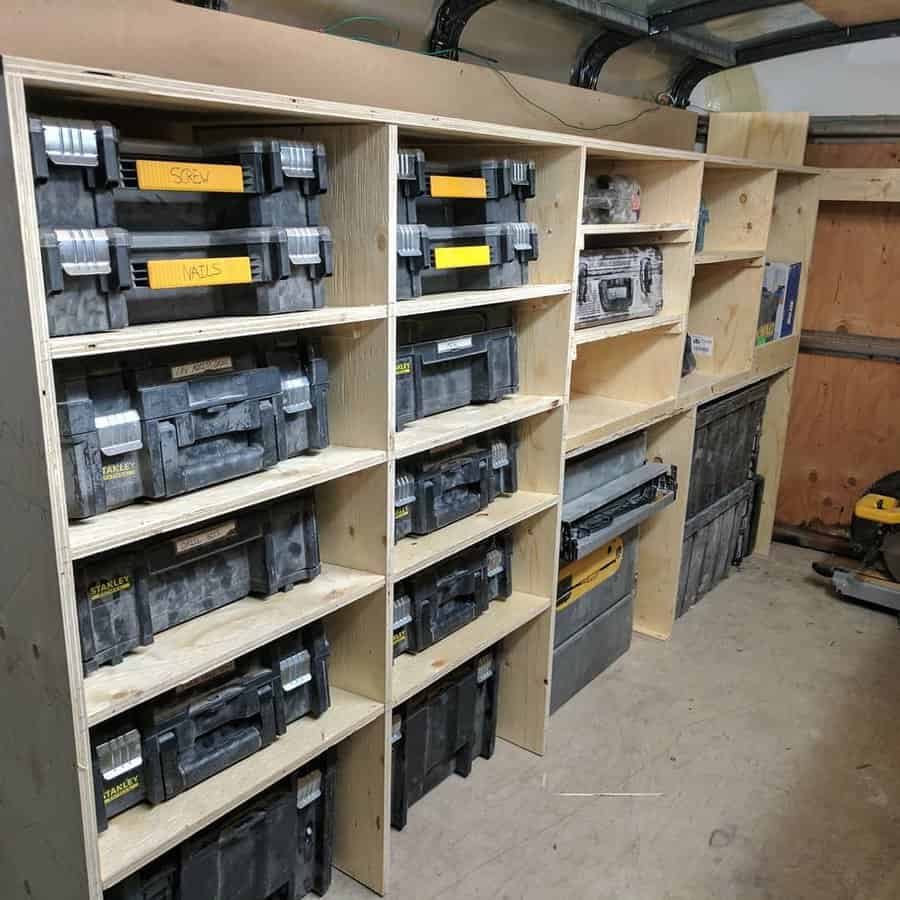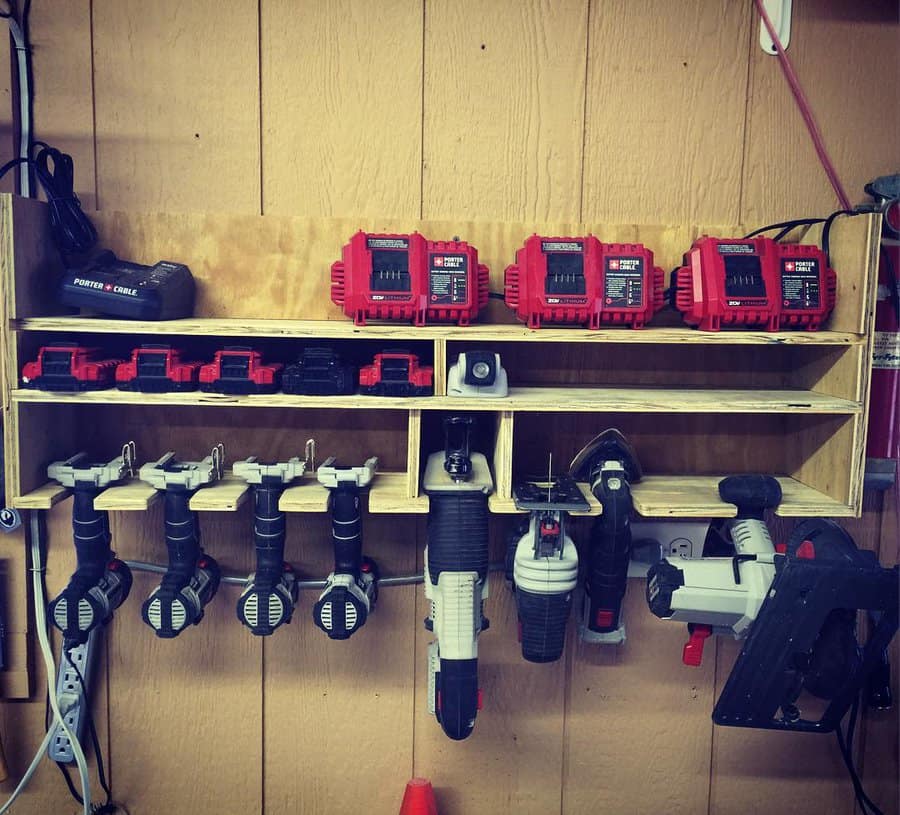 12. Small Pegboard For Small Tools
When it comes to small tool storage, many of us are faced with the same dilemma: where to keep all those tiny tools?! Storing small hardware can be a pain — small parts belong in small places. That's why having an organized small tool storage system is essential!
From small pegboards for tiny tools to magnetic metal pegboards, there's literally no limit to how creative you can get when it comes to keeping your small tools safe and sound. No matter what small tool storage solution you choose, one thing is for sure — you won't have to worry about frantically searching for that missing screw ever again!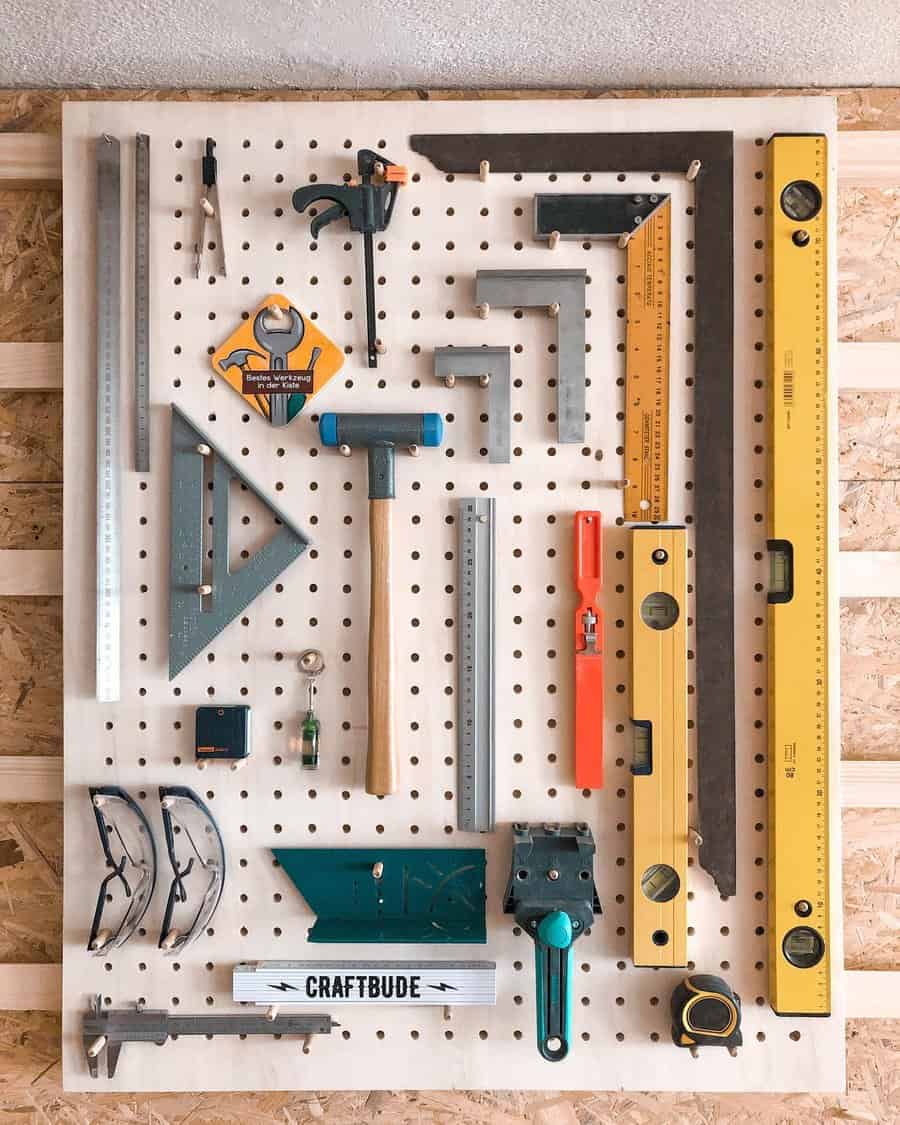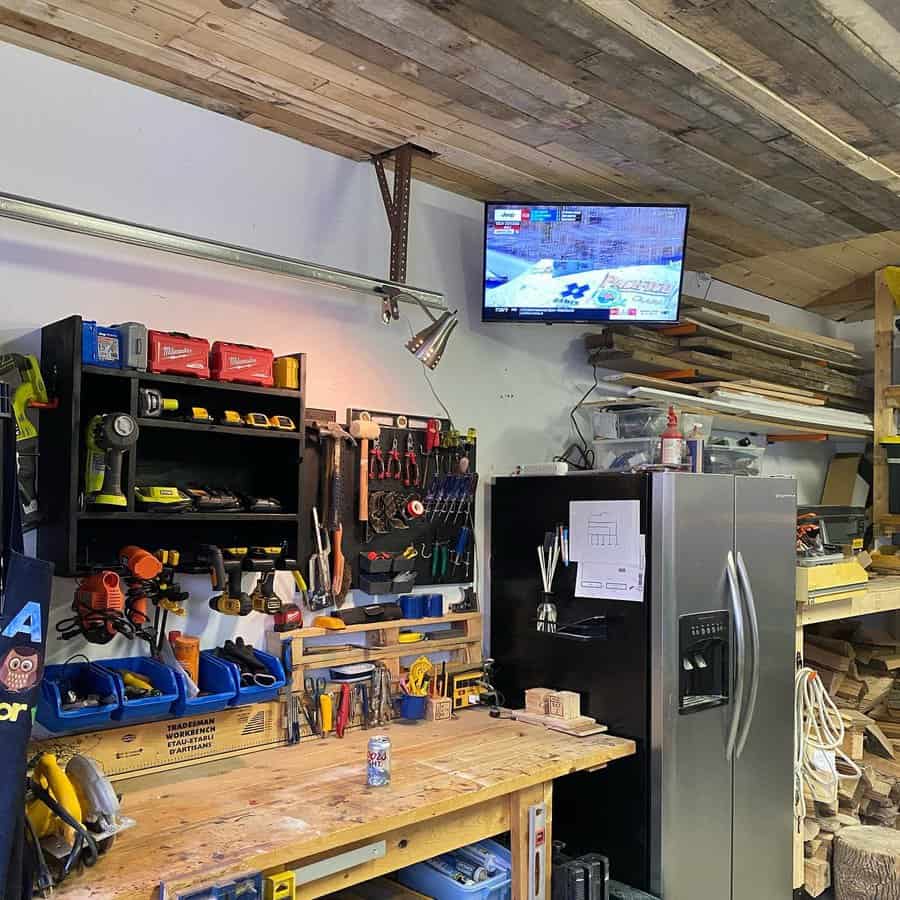 13. Customized Storage For A Perfect Fit
When it comes to finding efficient storage solutions for your tools, customized tool storage is the way to go. Whether you are an avid DIYer or a professional in a workshop, customized tool storage is necessary to make sure your tools are orderly and easy to reach.
Customizing your tool storage gives you the freedom to choose the types of compartments and drawers that suit your individual needs. You can also ensure that the size of each compartment fits all the tools you plan on storing, so you know everything has its designated spot. With customized tool storage, organizing your workspace becomes easier than ever!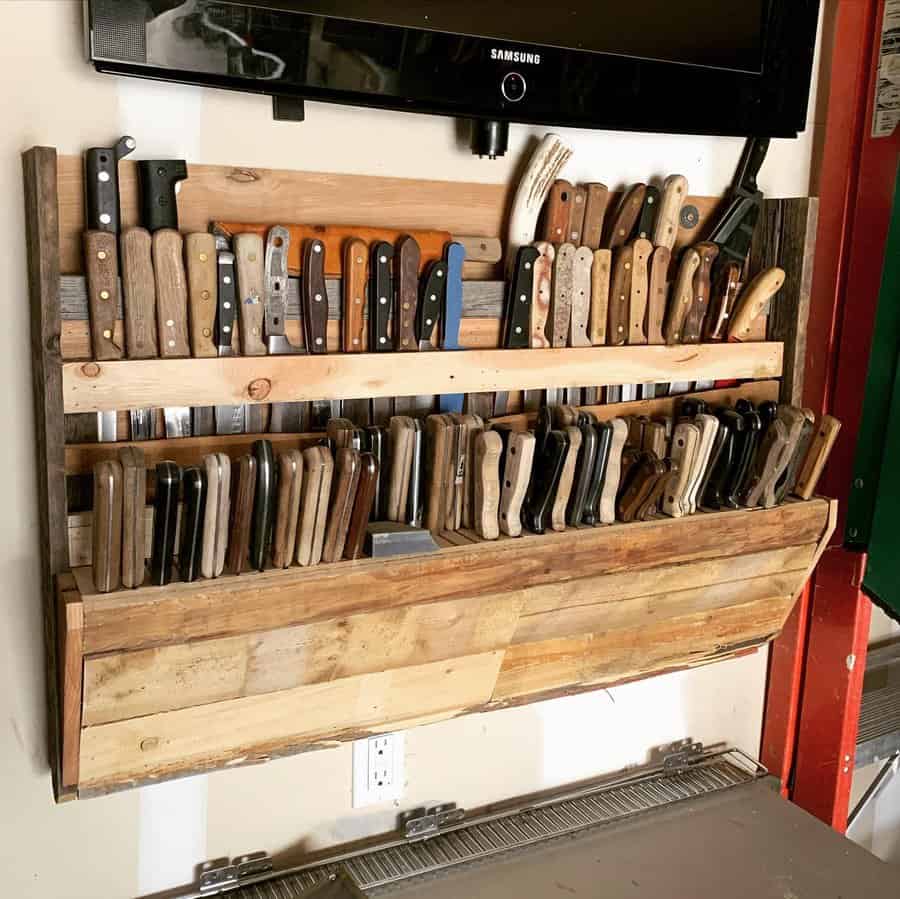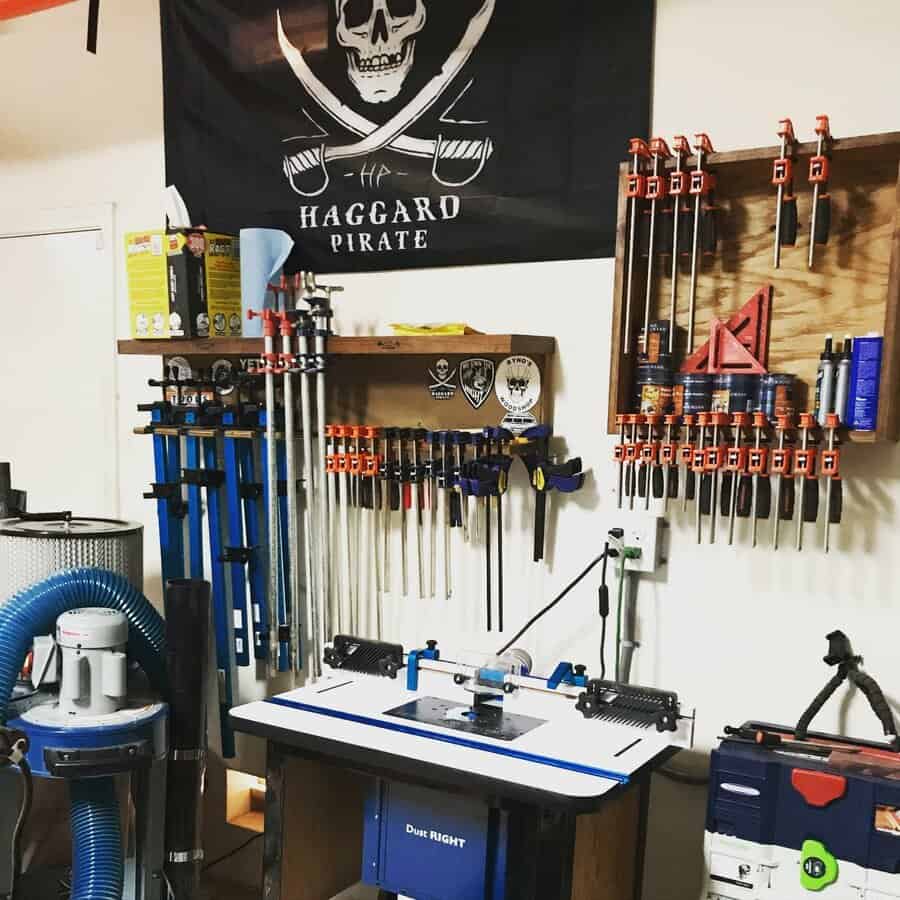 14. Secure Items With A Wall-Hanging Tool Chest
The wall-hanging tool chest storage system is an amazing invention that can save you space and keep your tools organized. Not only does it allow for a wall-mountable storage solution, but the enclosed chests provide a secure place to store all of your tools – no more sifting through piles!
The wall-hanging design also makes it easier to access what you need quickly because you'll know where to find it. Whether you're tackling home improvement projects or undertaking small renovations, wall-hanging tool chest storage is a great choice when looking for a smart and creative solution.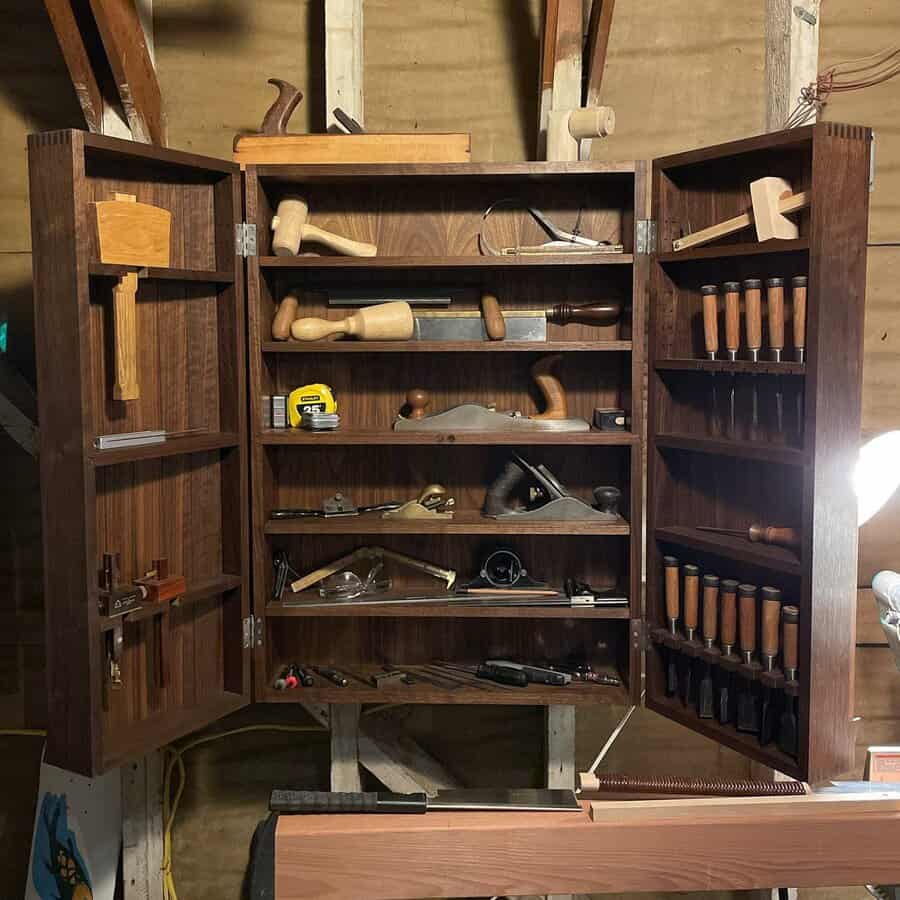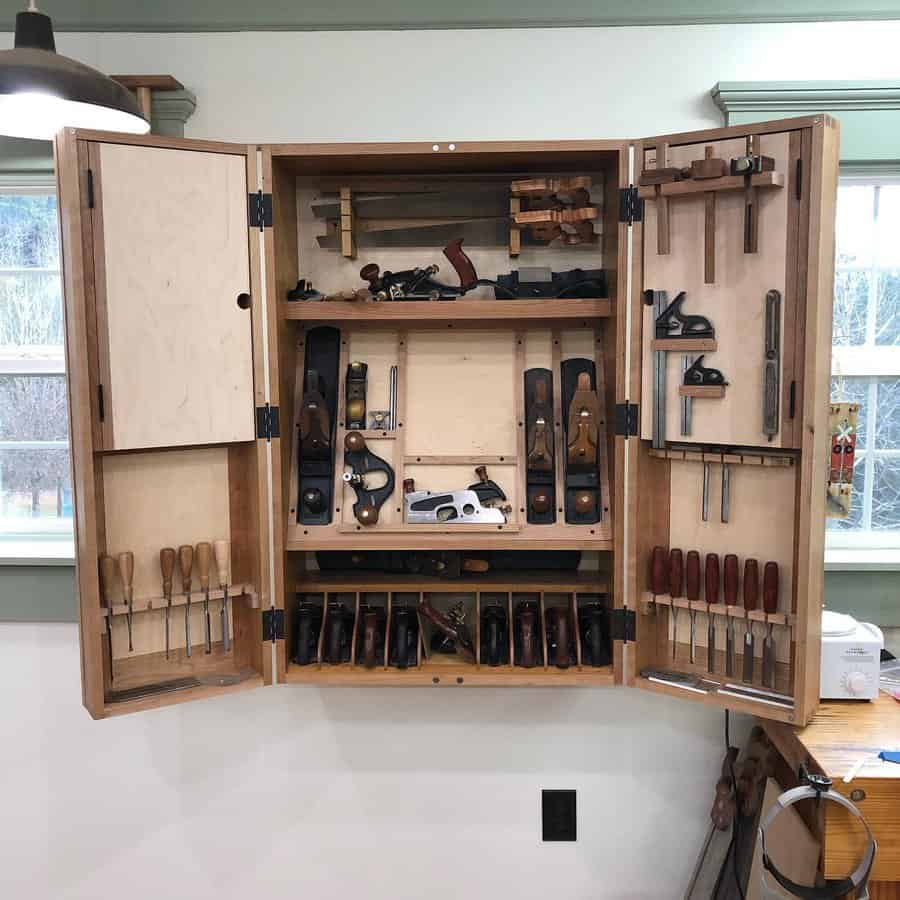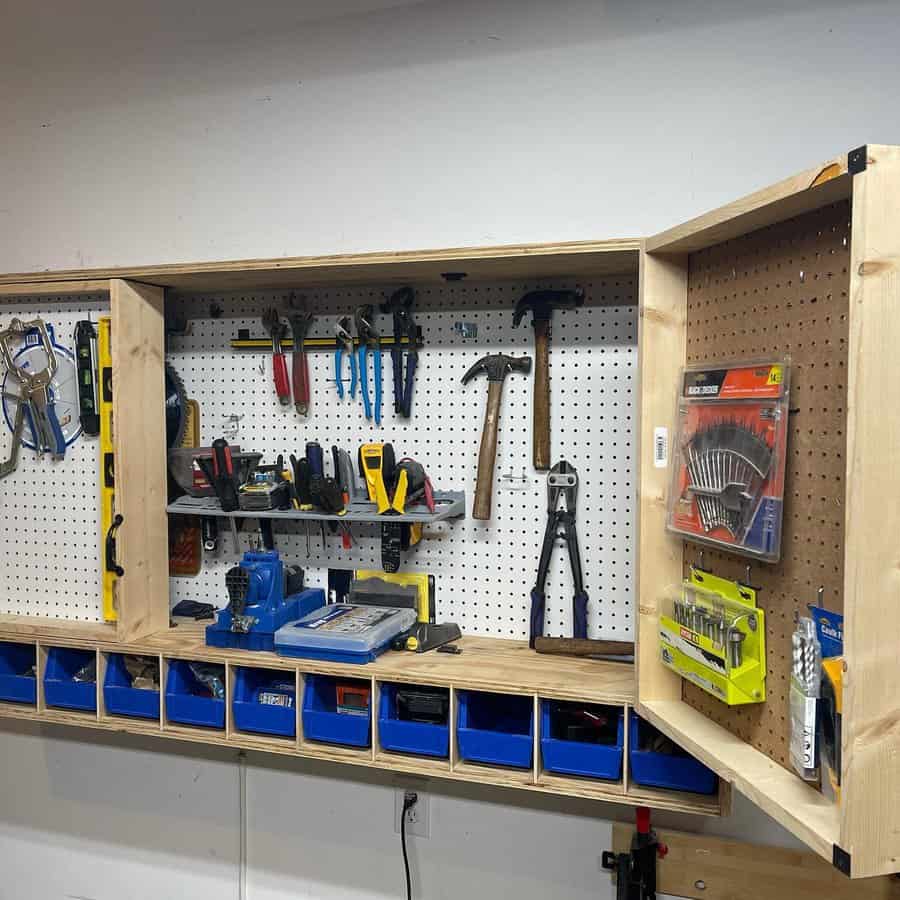 15. Set Up A Workbench With Storage Space
Having a workbench with storage space makes work much easier and more satisfying. The workbench is great for any workspace – home, garage, or workshop – as it provides easy access to your tools when you need them. Forget about having to constantly search for the tool you need; just reach down and pick it out of the workbench with storage!
Not only that, but having all that extra space on hand ensures you can take on a variety of projects with the supplies you keep close at hand in a workbench with storage. Get ready to become a pro DIYer in no time!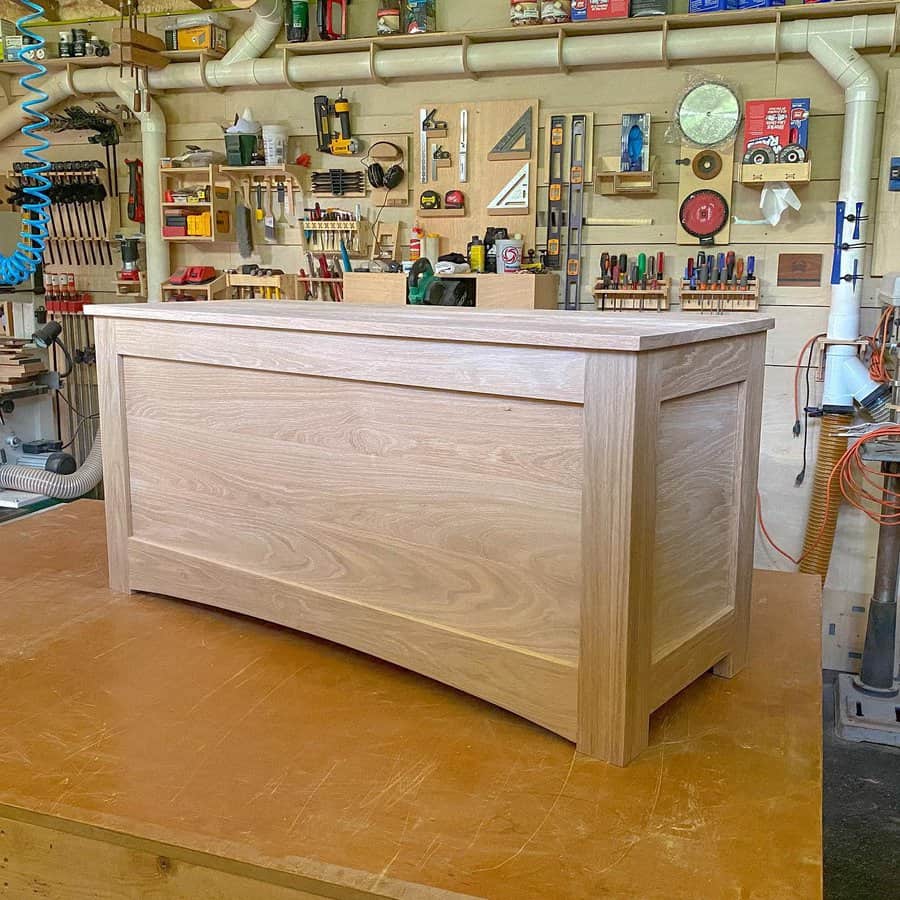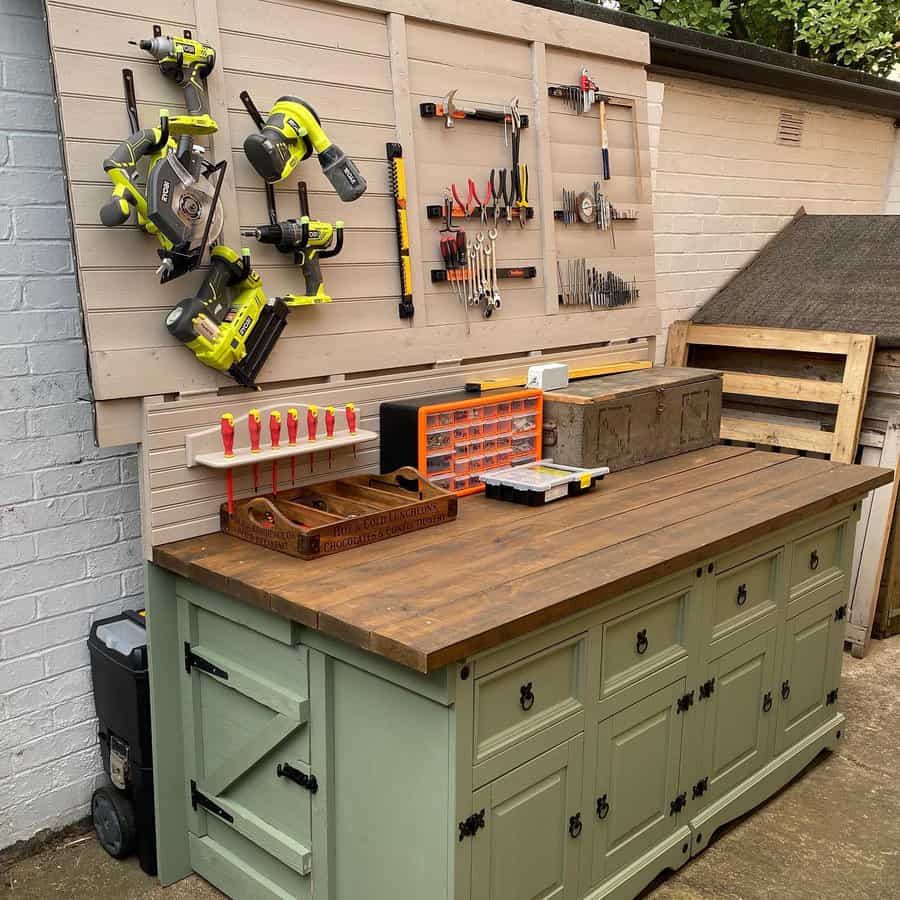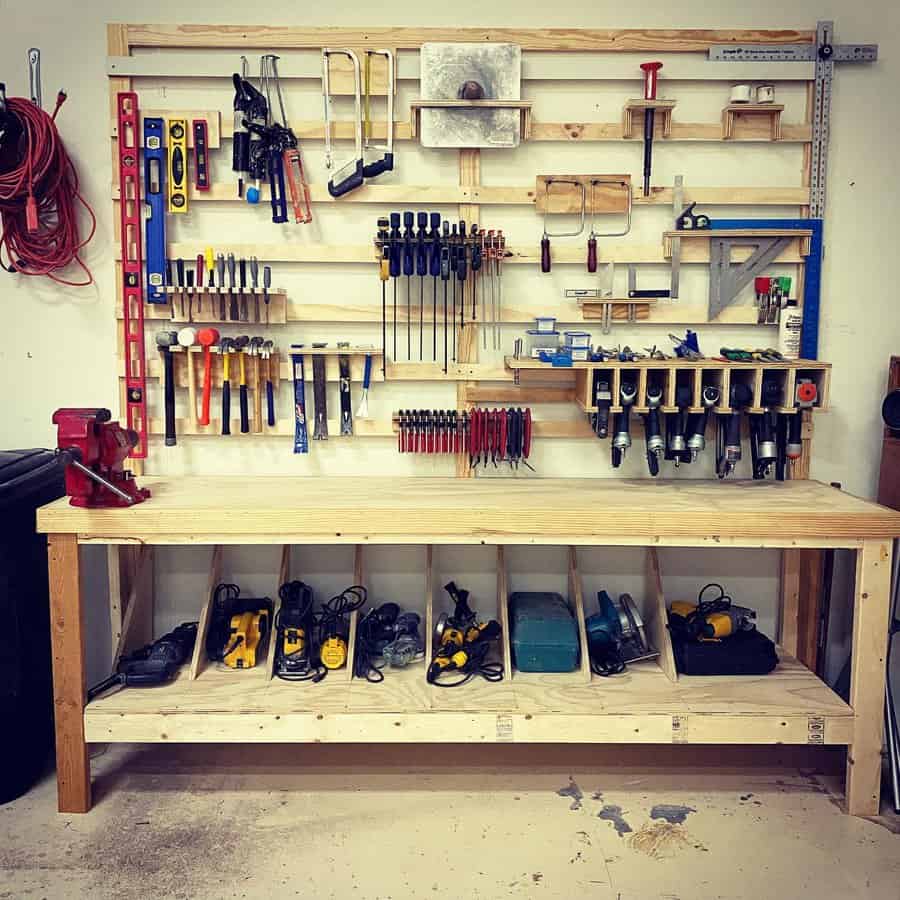 FREQUENTLY ASKED QUESTIONS
What is an easy DIY solution for my storage needs?
A system with vertical slats and various hooks and shelves is an easy fix, that you can customize to your specific needs.
What is an efficient way to hang several bikes on the garage ceiling?
There is a ceiling-mounted glider system that allows you to store 4 bikes. You place the bikes mounted on glides, and once they are on the hooks, you can slide them closer to the wall. The hooks can slide back and forth and bikes can be stored together, taking up less space. Two-bike add-ons are available for you to expand the storage capacity.