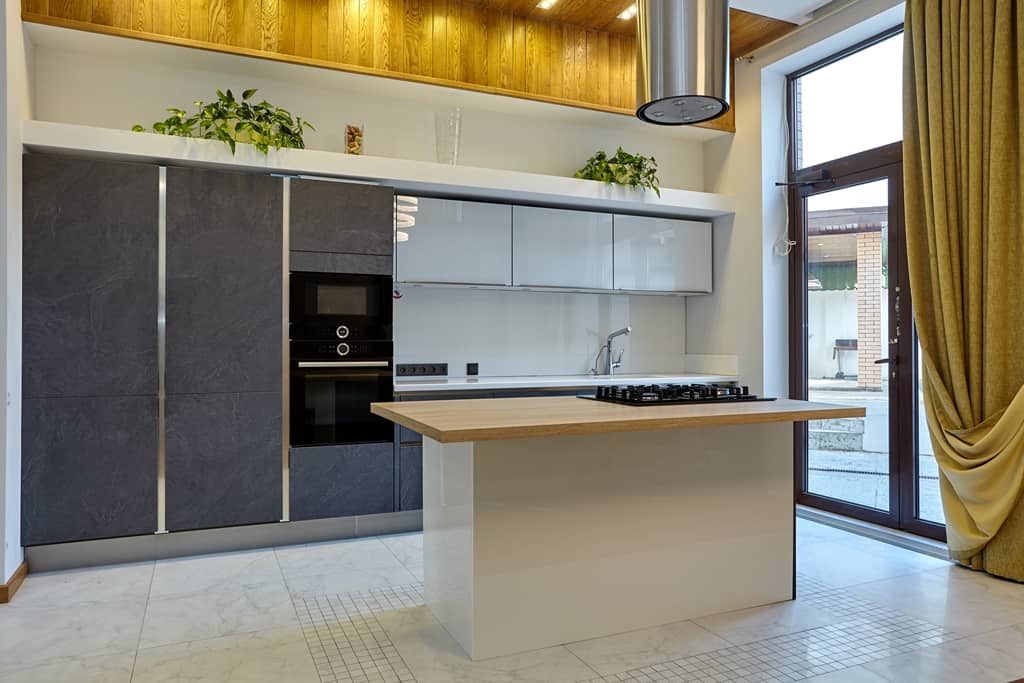 57 White Kitchen Backsplash Ideas
by — Kari Apted

Published on February 16, 2022

Updated on October 22, 2023
The backsplash is essential in any kitchen. It can protect the walls from grease, are easy to clean, and can be a design piece.
In this post, we will give you some backsplash ideas, for you to make your kitchen unique!
1. Create an Industrial Vibe with White Bricks
Introduce an industrial vibe to your kitchen with a white brick backsplash. Whether you prefer stamped white bricks or sleek white tiles, this design element can elevate your space. To complete the look, consider adding colorful window treatments and a vintage copper sink for a unique twist. Achieve a classic aesthetic with thin black grout lines or opt for a playful touch with patterned tiles in an unexpected hue. With these ideas and modern inspiration, creating a stunning white kitchen backsplash is a breeze.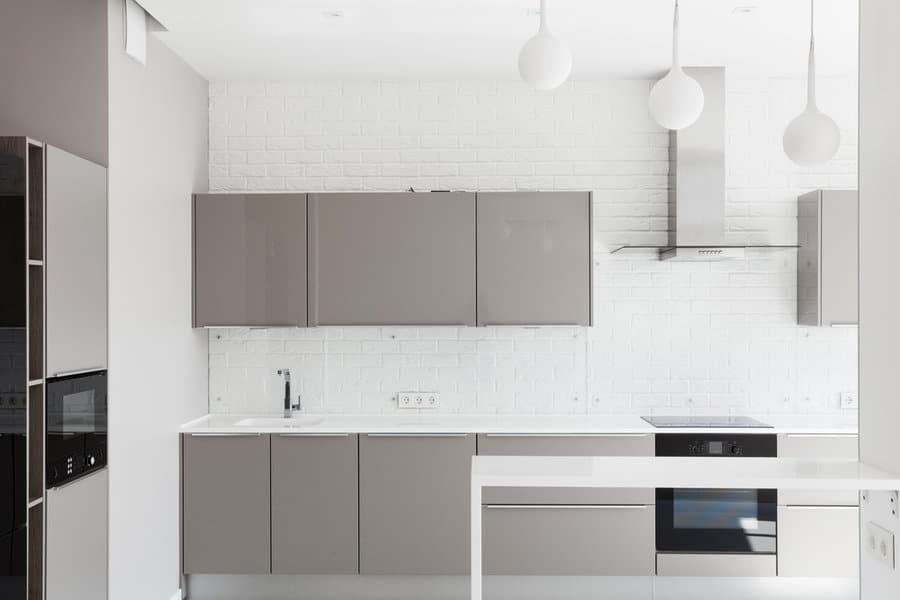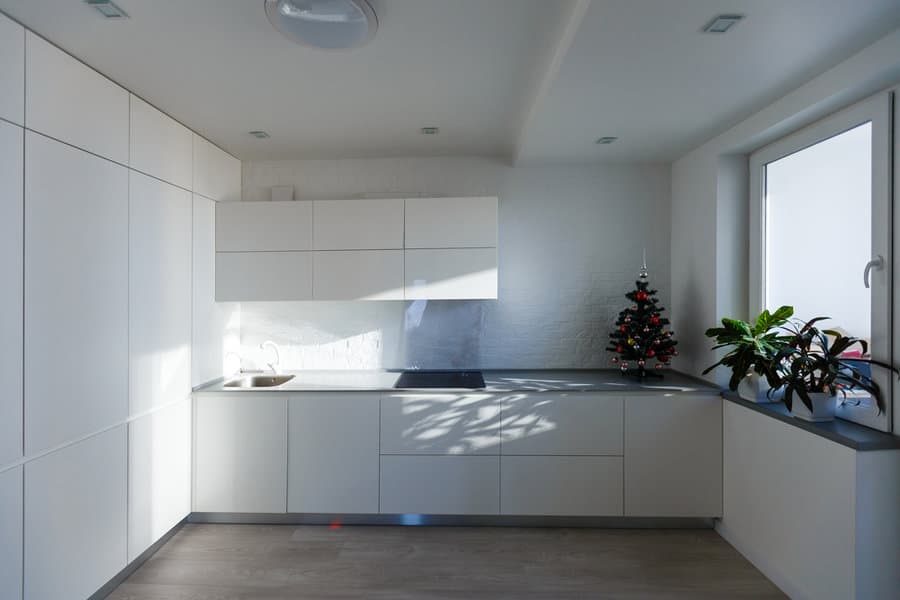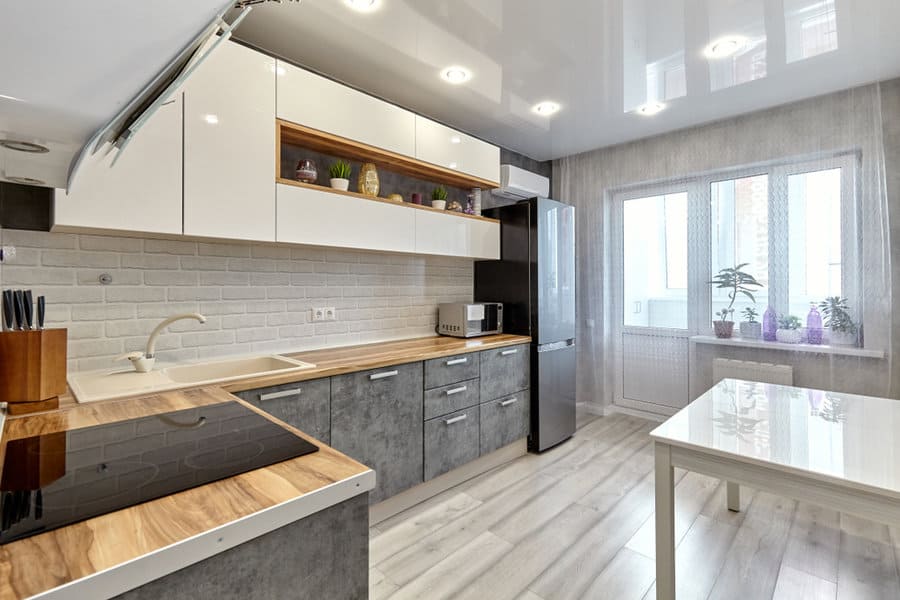 2. Modernize Your Kitchen with White Glass Tiles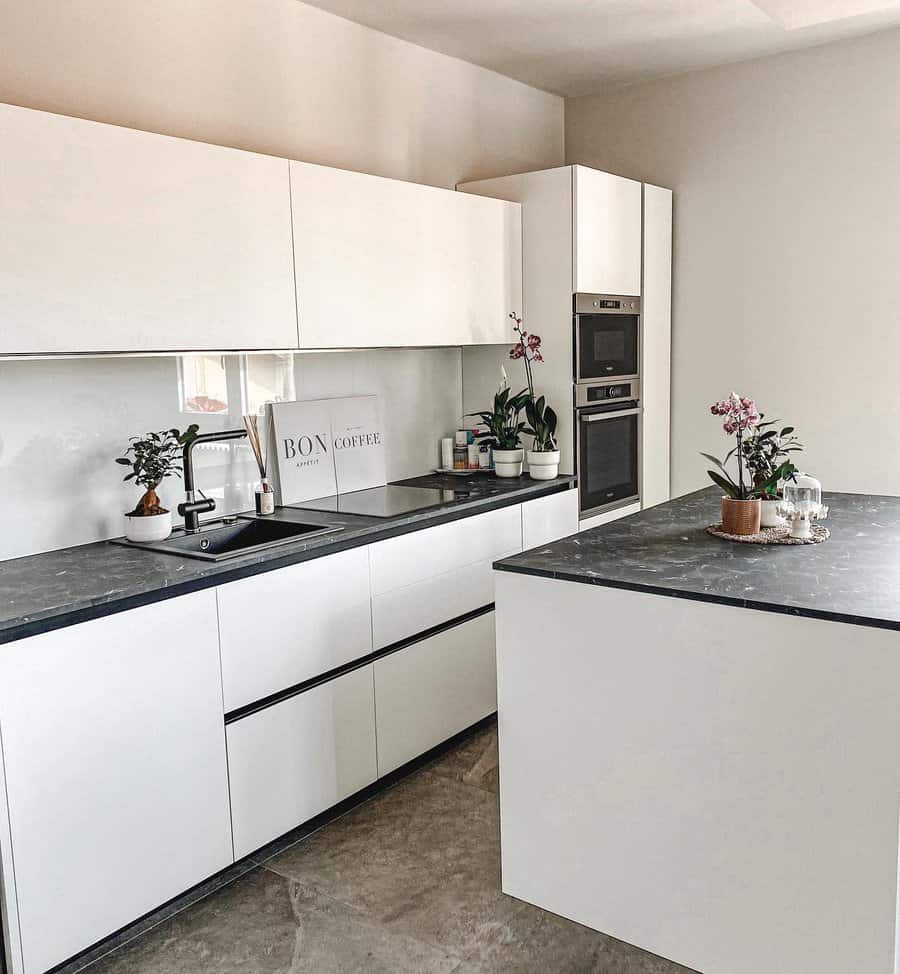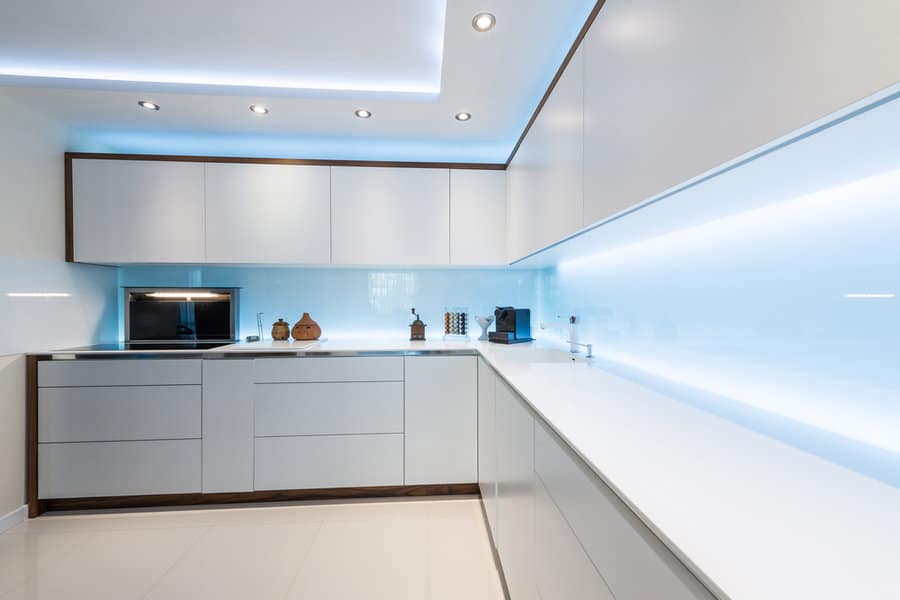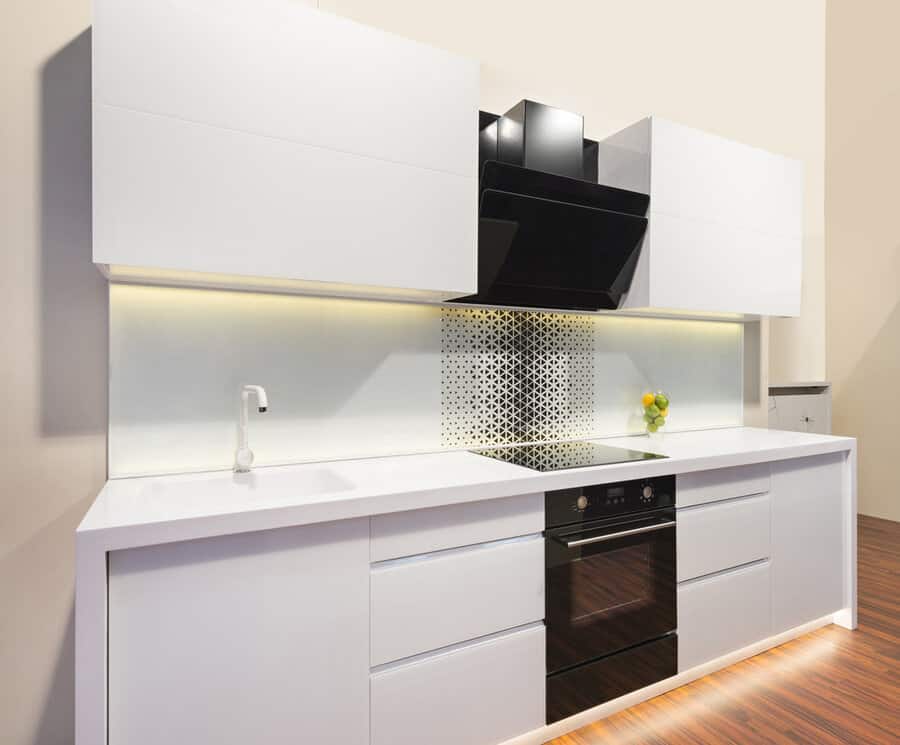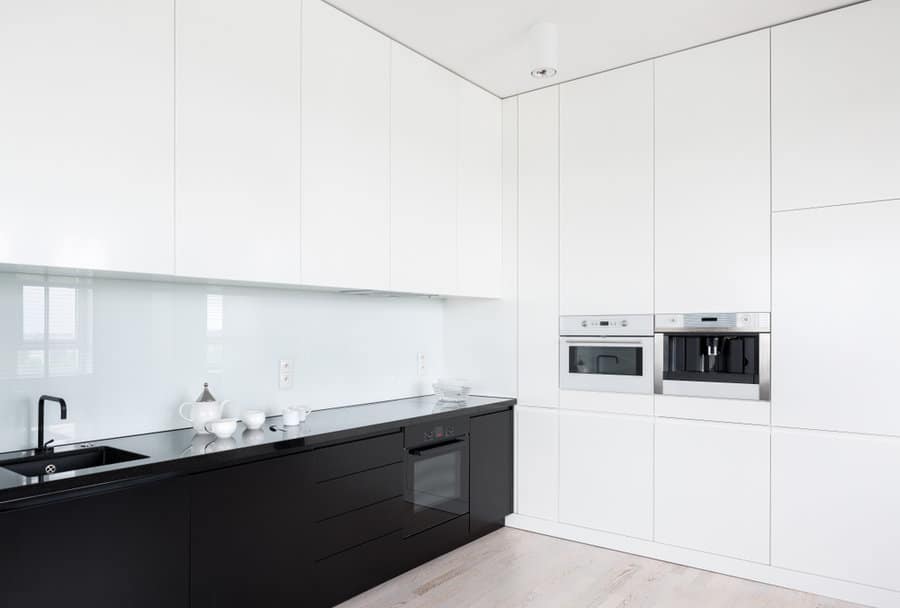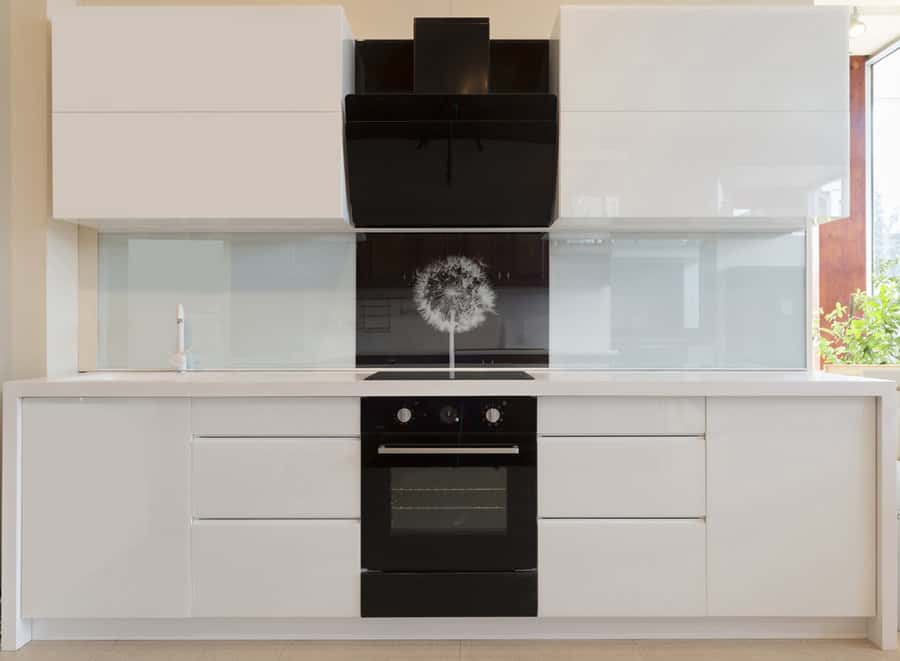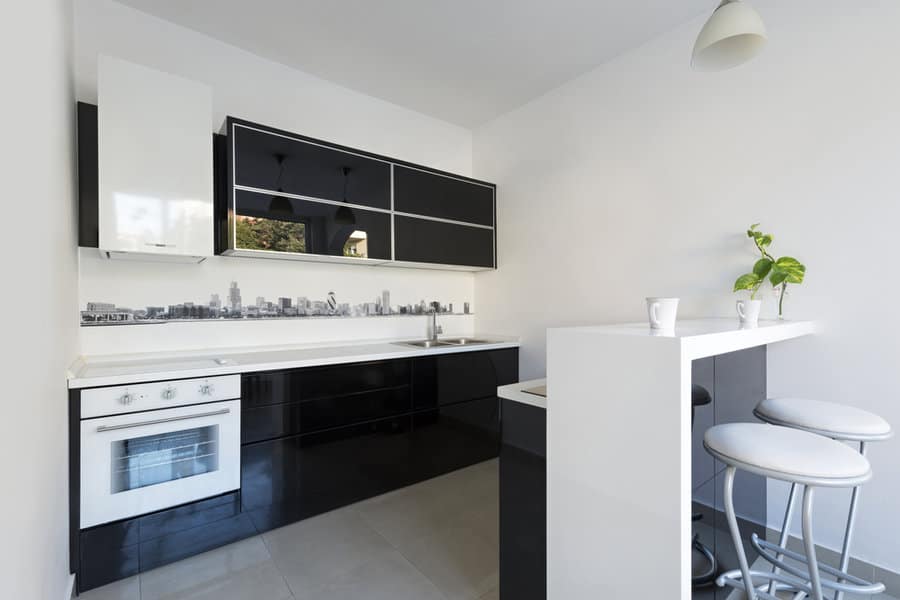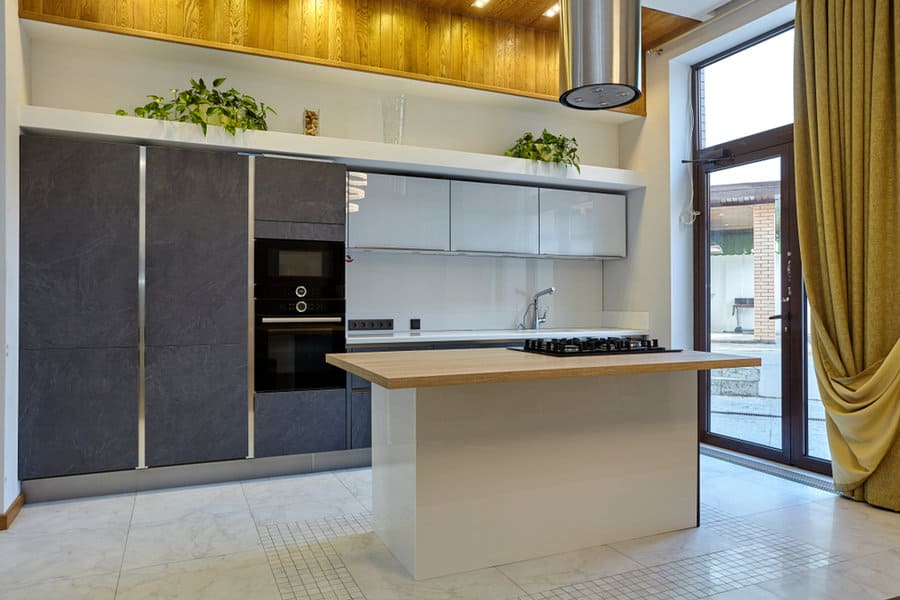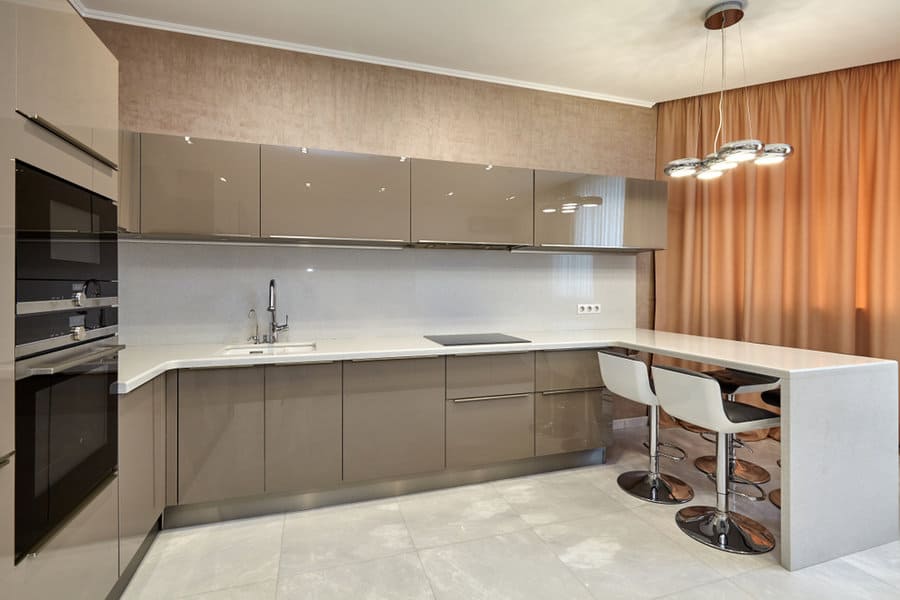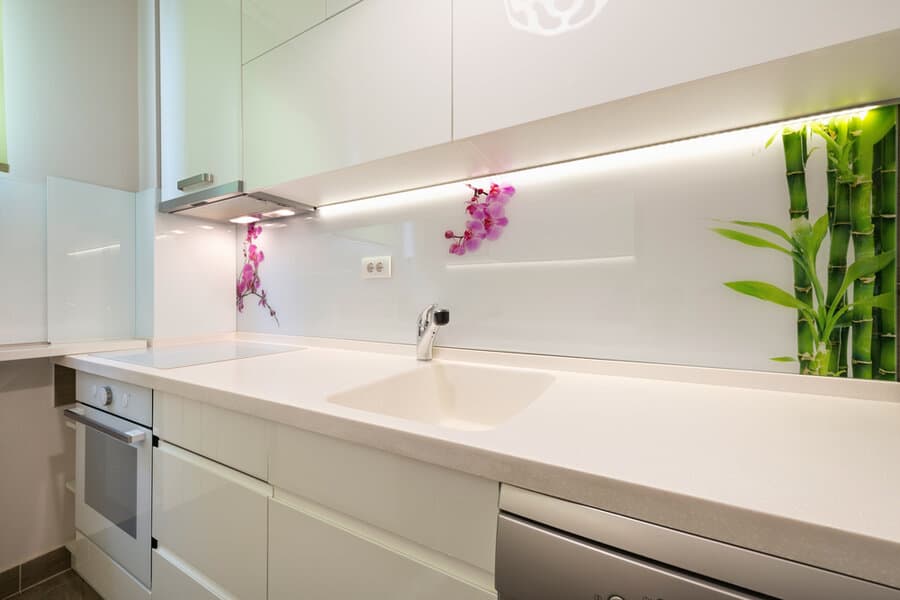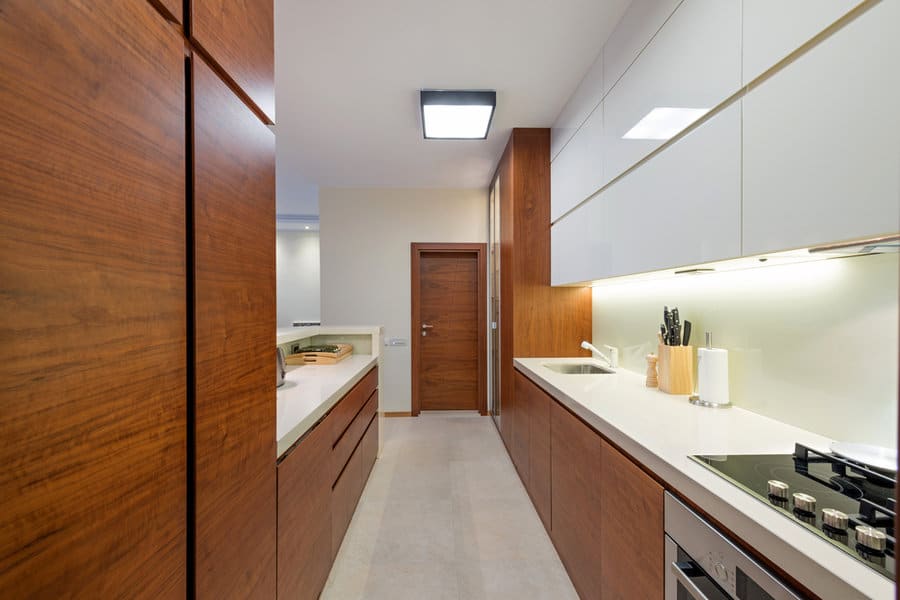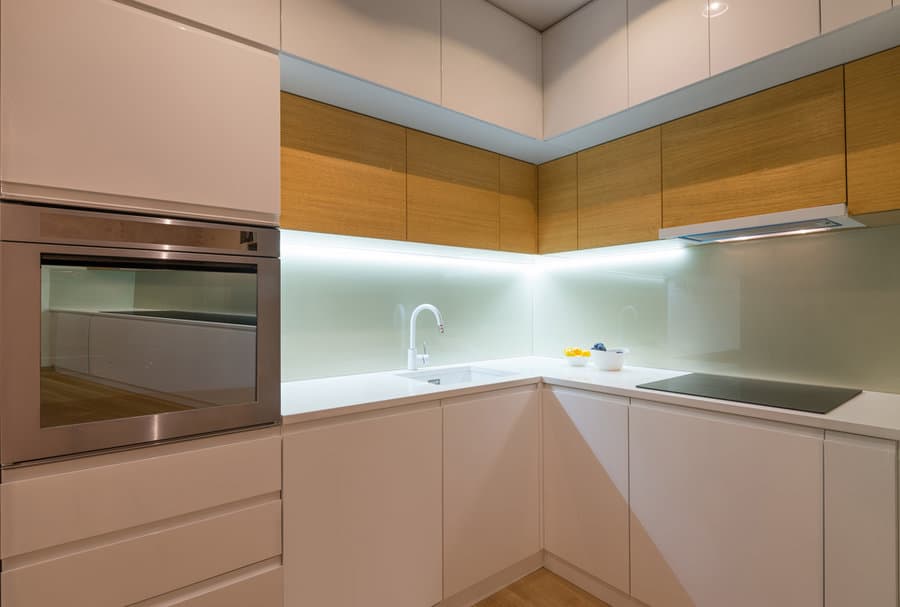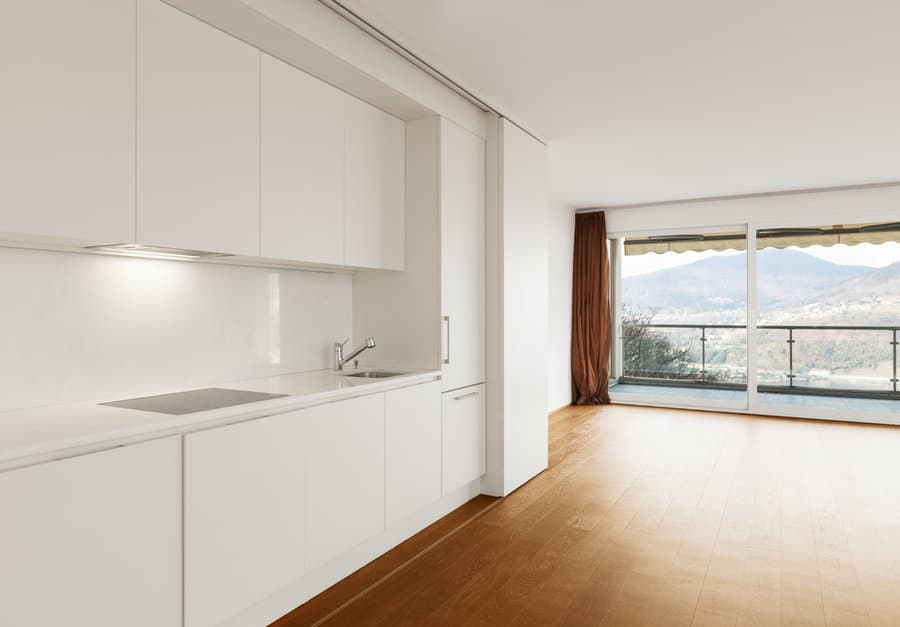 3. Add Visual Interest with Herringbone Patterns
When it comes to enhancing your kitchen's visual appeal, white tiles are a timeless choice. To infuse a sense of uniqueness into your space, opt for a white herringbone pattern for your backsplash. This pattern brings dynamic energy and a touch of elegance to your kitchen, making a lasting impression on guests.
Whether you choose stark white tiles or ones with subtle grey veins, herringbone patterns effortlessly complement various color palettes in your kitchen. Discover how to incorporate herringbone patterns into your design and take your kitchen's aesthetics to the next level.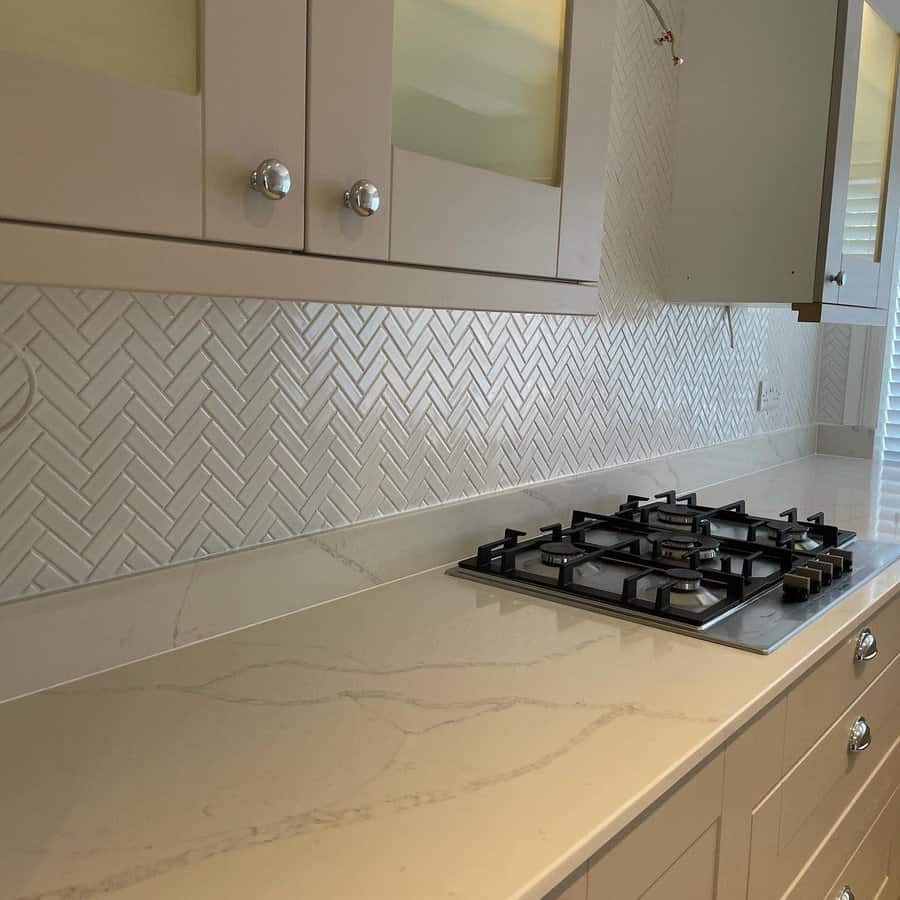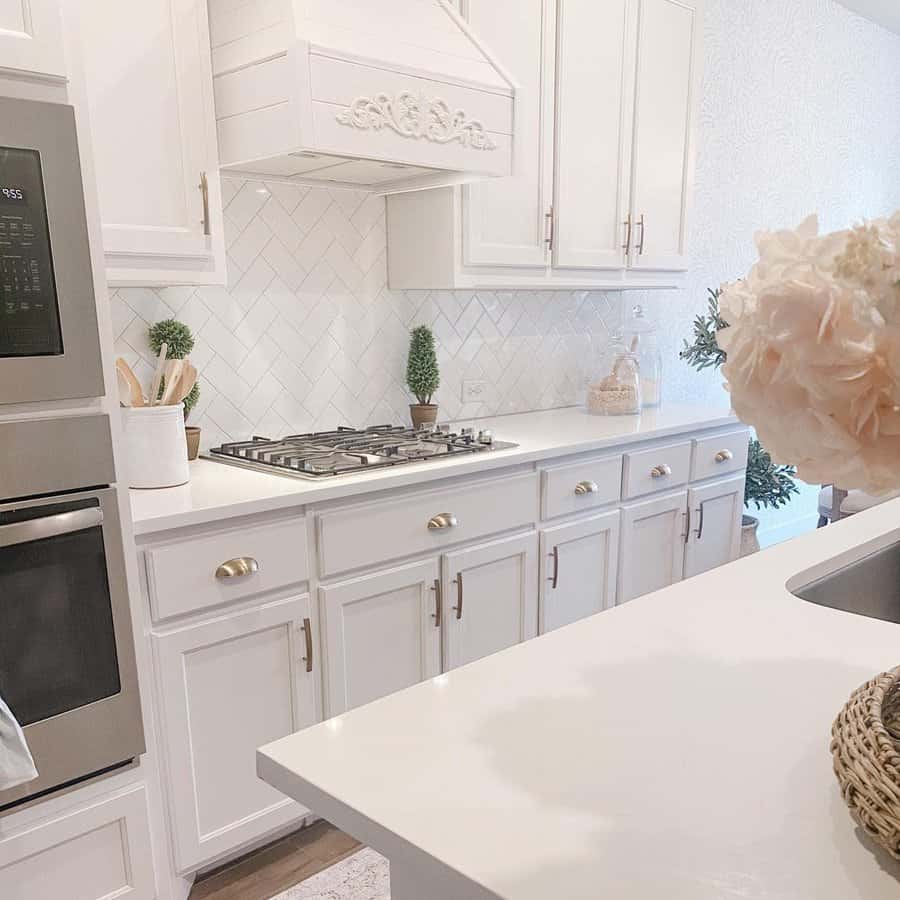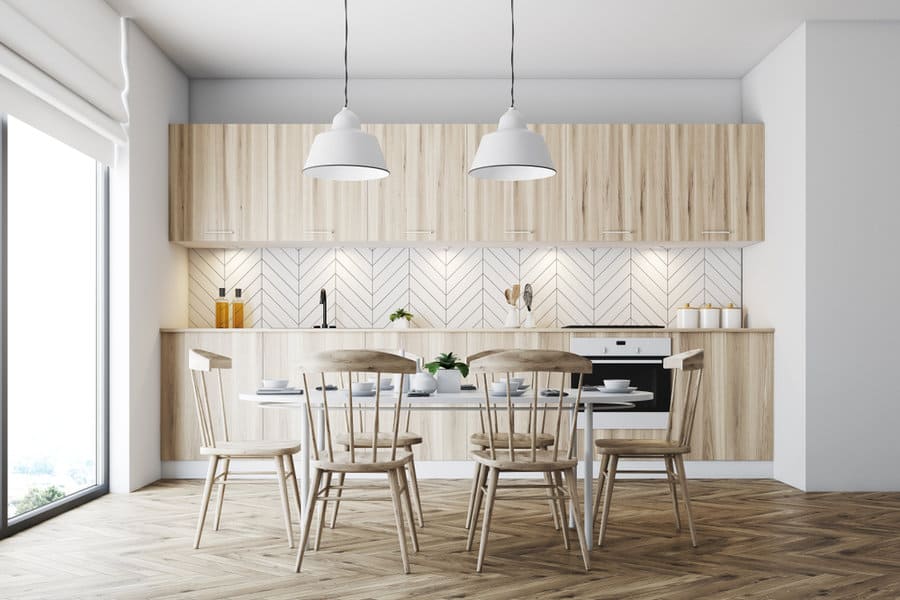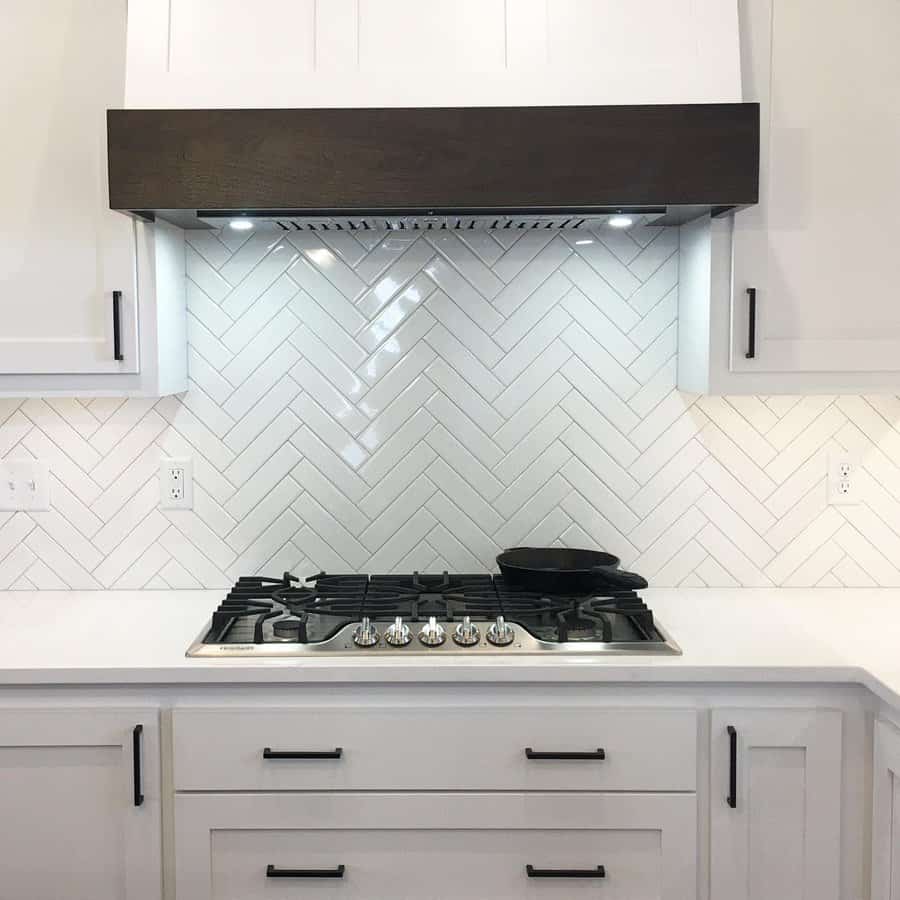 4. Elegant White Marble Backsplash for Simple Countertops
Enhance the visual appeal of your kitchen with a white marble backsplash, introducing an element of elegance and charm. Whether you opt for white subway, hexagonal, or herringbone tiles, white marble offers a timeless and sophisticated choice.
To complete the look, consider incorporating gold fixtures like cup pulls and round knobs, which will make your kitchen a more welcoming and stylish space. Explore how to seamlessly integrate a white marble backsplash into your design to elevate the overall aesthetic of your culinary area.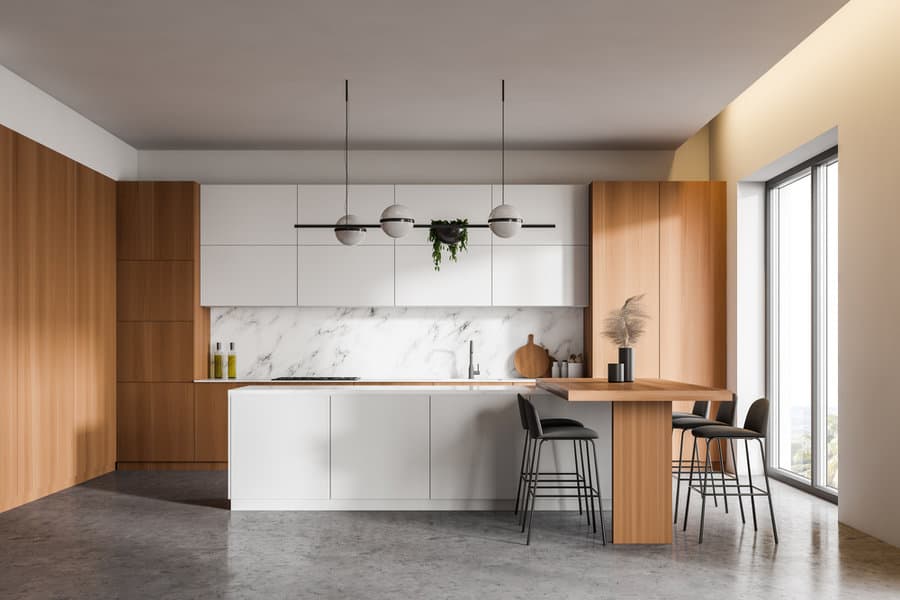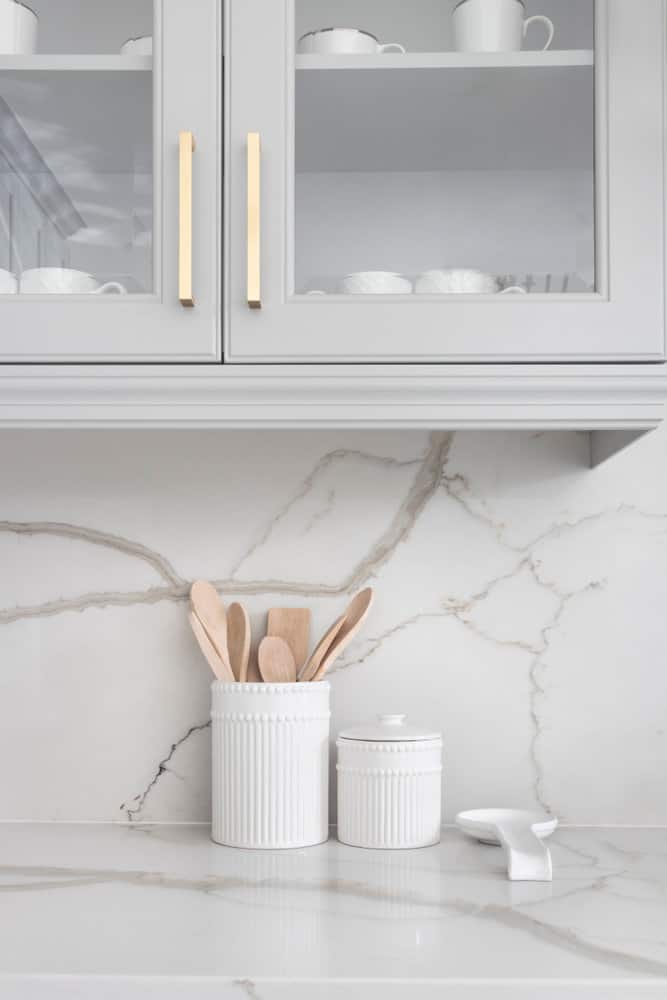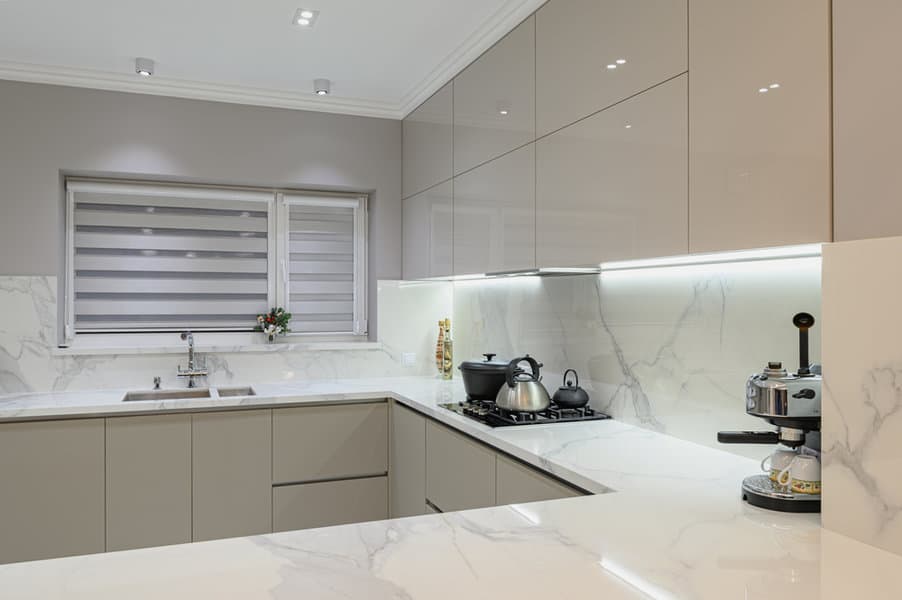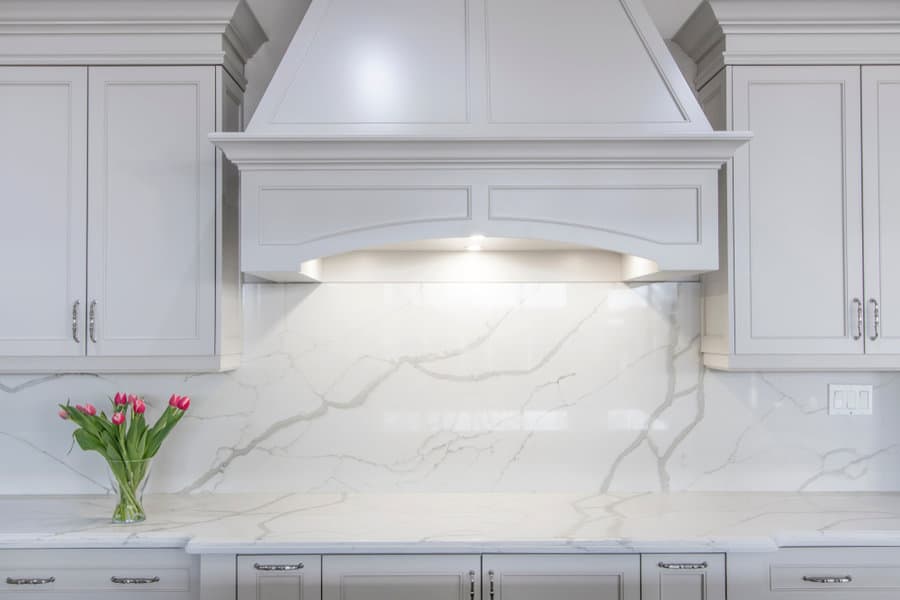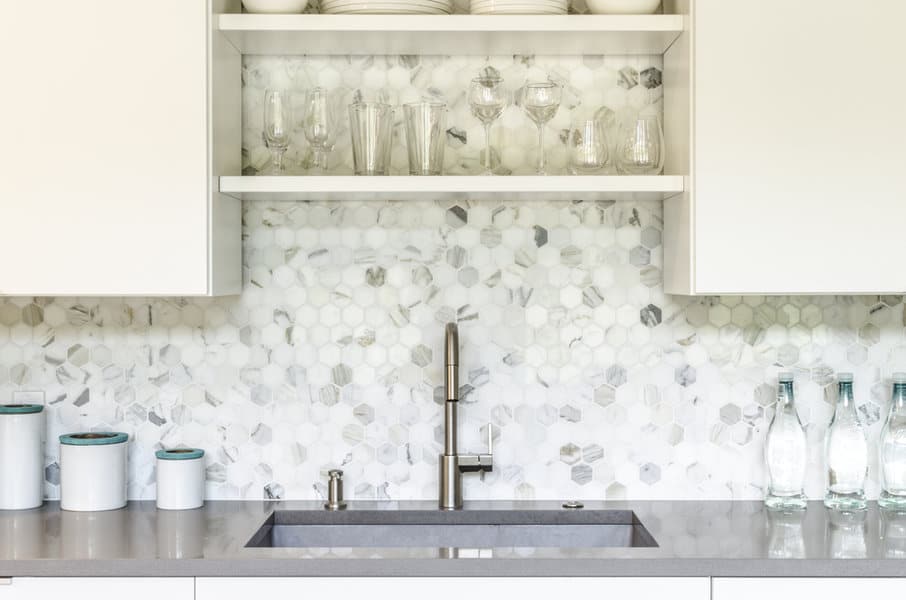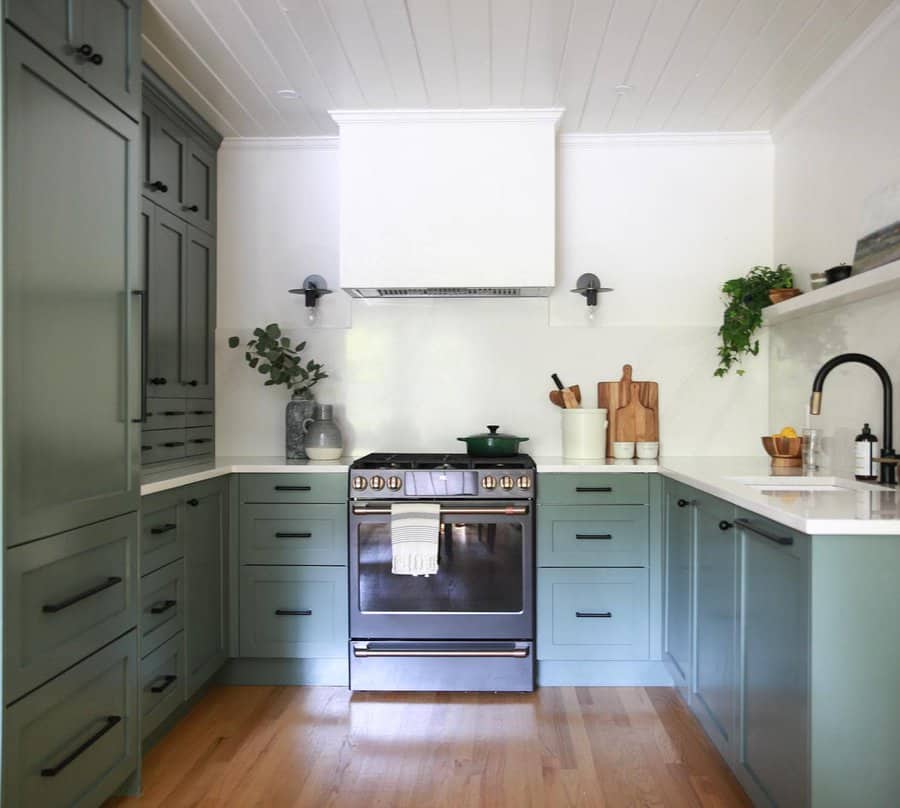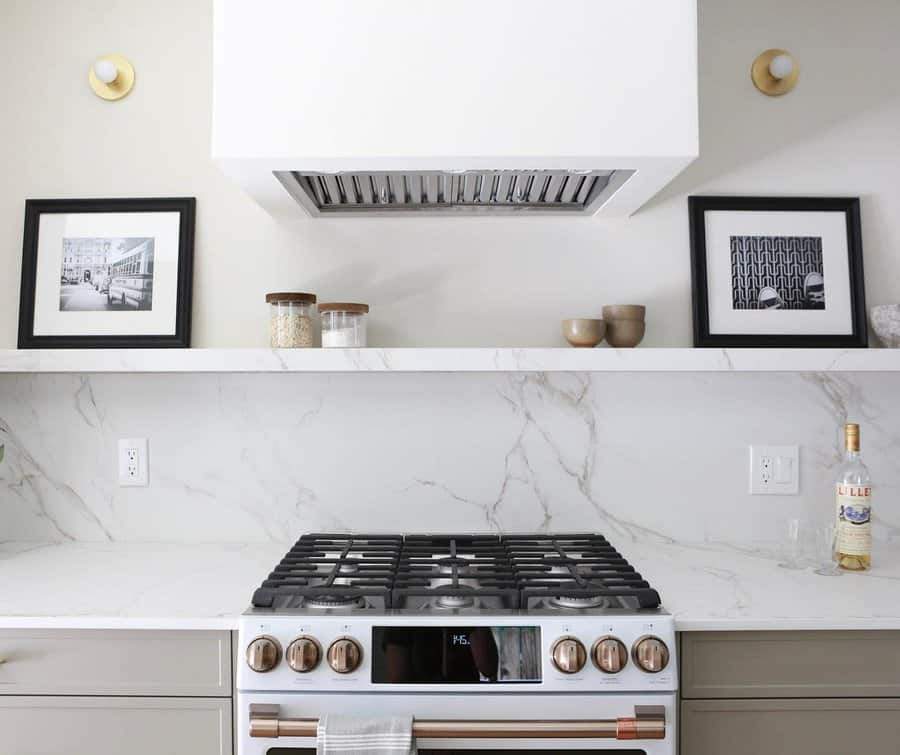 5. Bold Style: White Tiles with Black Grout
For a striking and timeless kitchen backsplash, white tiles with black grout are an excellent choice. This classic color combination adds a modern touch that remains in vogue for years to come. To elevate the design, experiment with various geometric shapes and arrange the tiles at different angles for added visual impact. When harmonized with the right countertop, appliances, and accessories, white tiles with black grout can create a chic and understated focal point in your kitchen.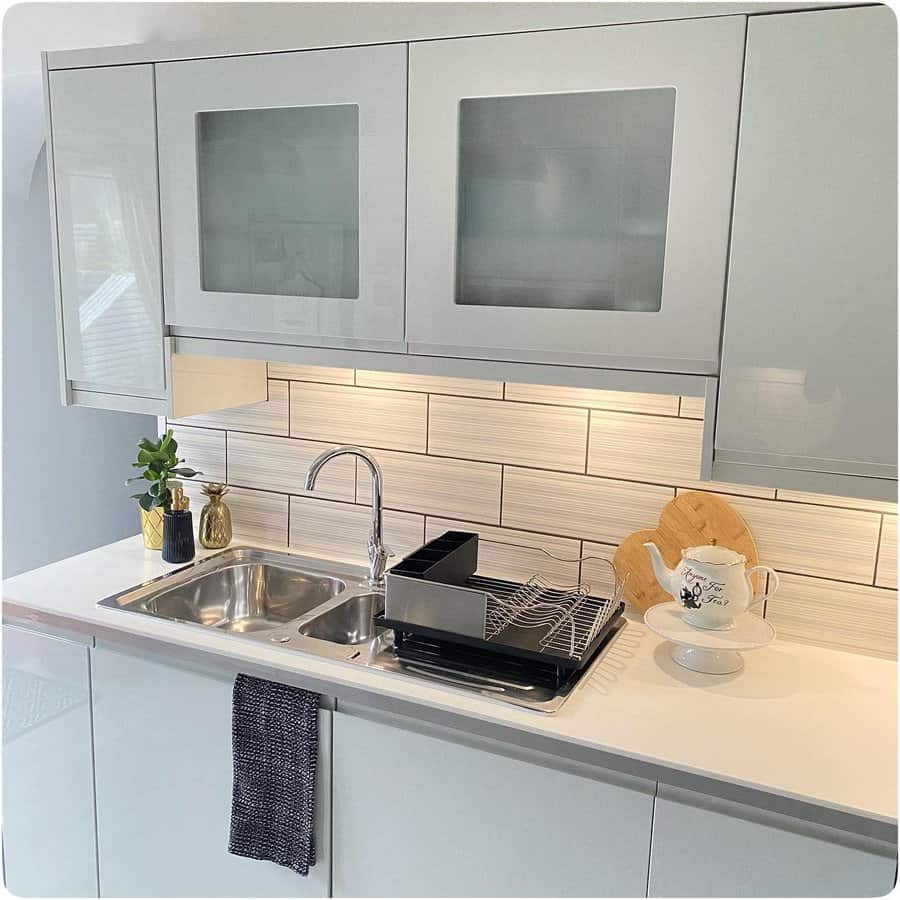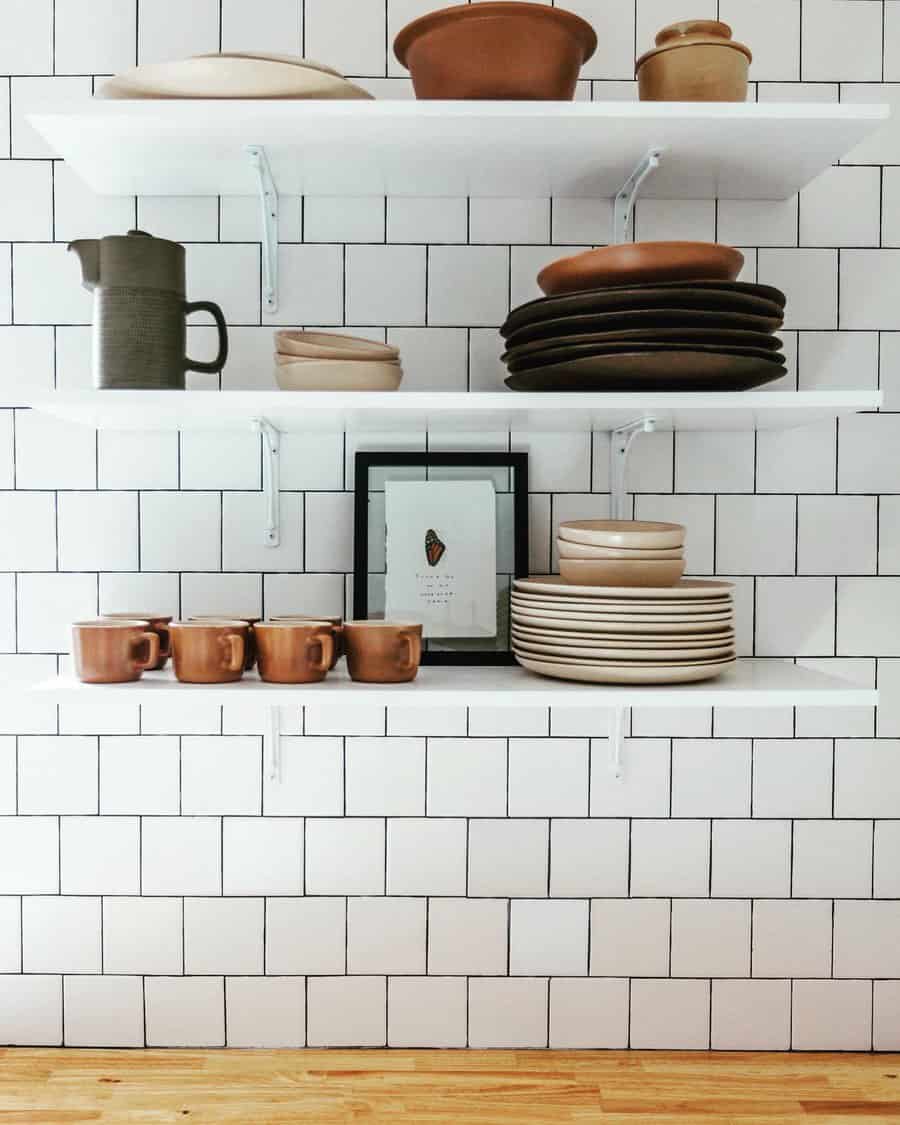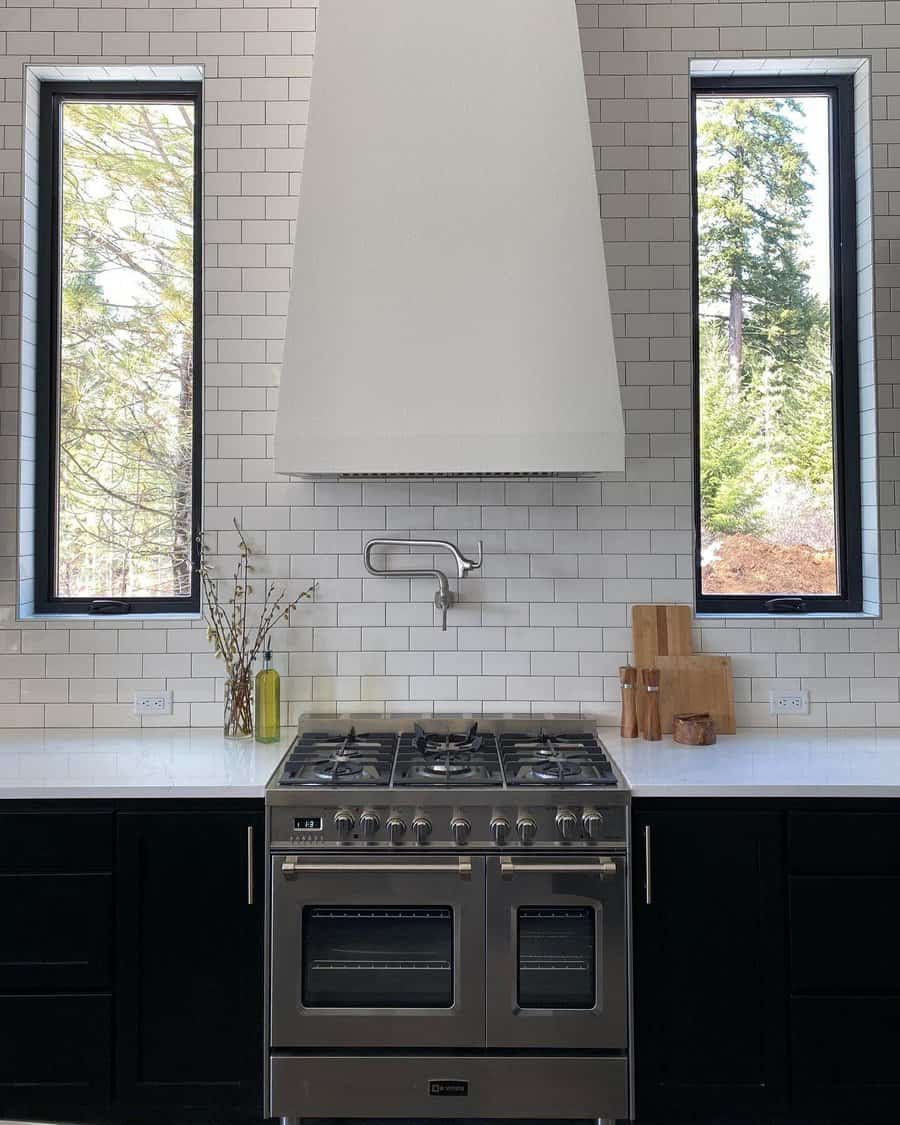 6. Achieve Seamlessness with Oversized White Tiles
To infuse your kitchen with a modern and captivating touch, consider oversized white tiles for your backsplash. These tiles offer a seamless and low-maintenance look. The white hue enhances the feeling of spaciousness by reflecting light, making them perfect for smaller kitchens. Minimize grout lines and expand the visual space with these large tiles. Explore this contemporary style and enjoy the timeless charm it brings to your kitchen.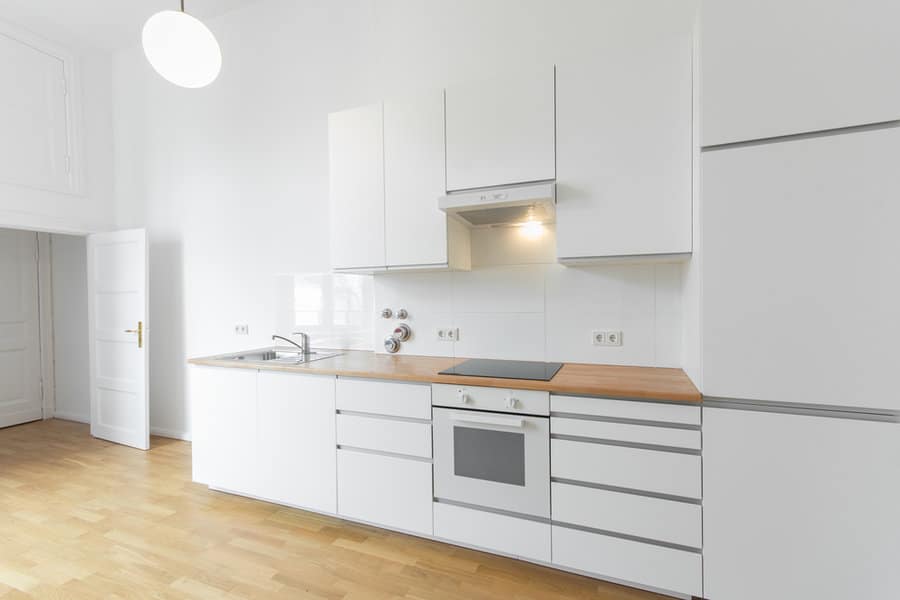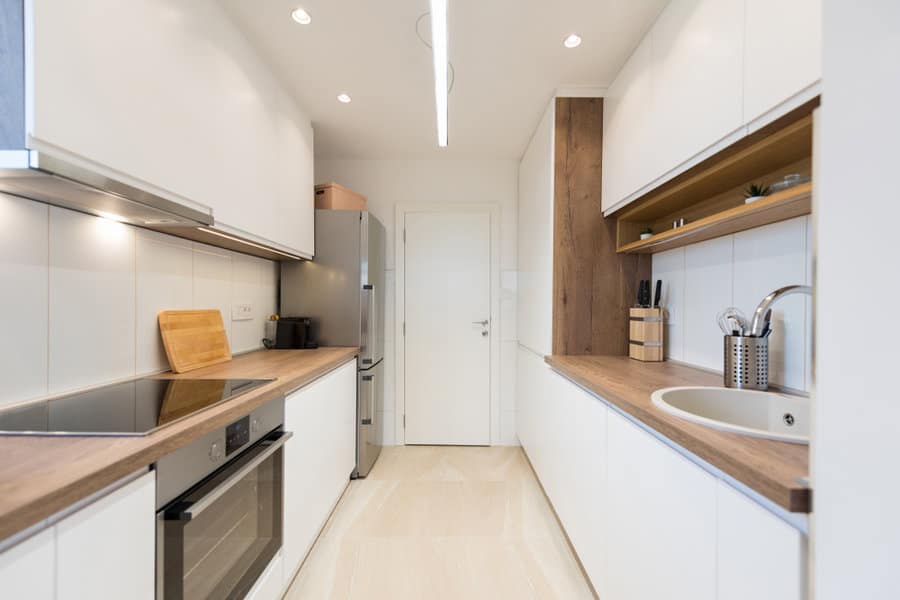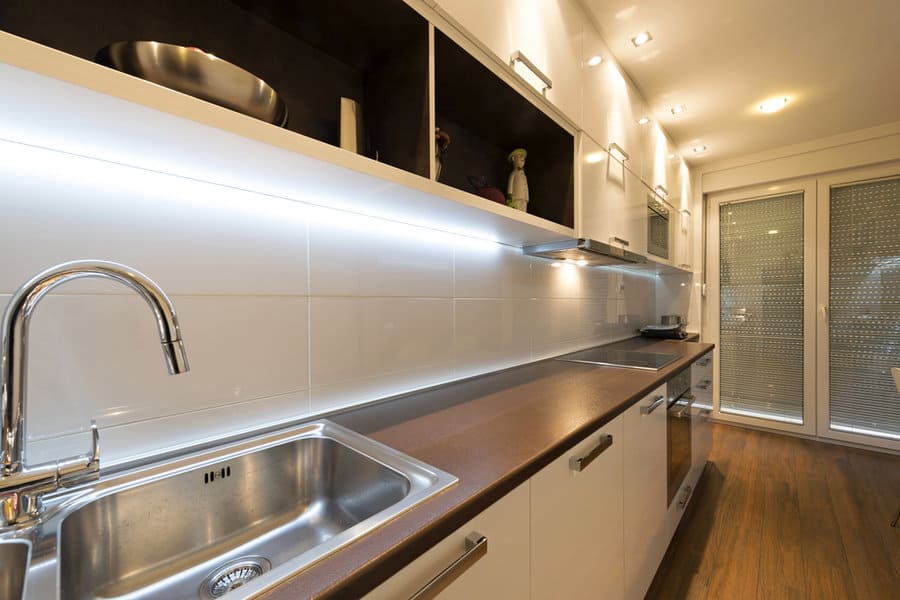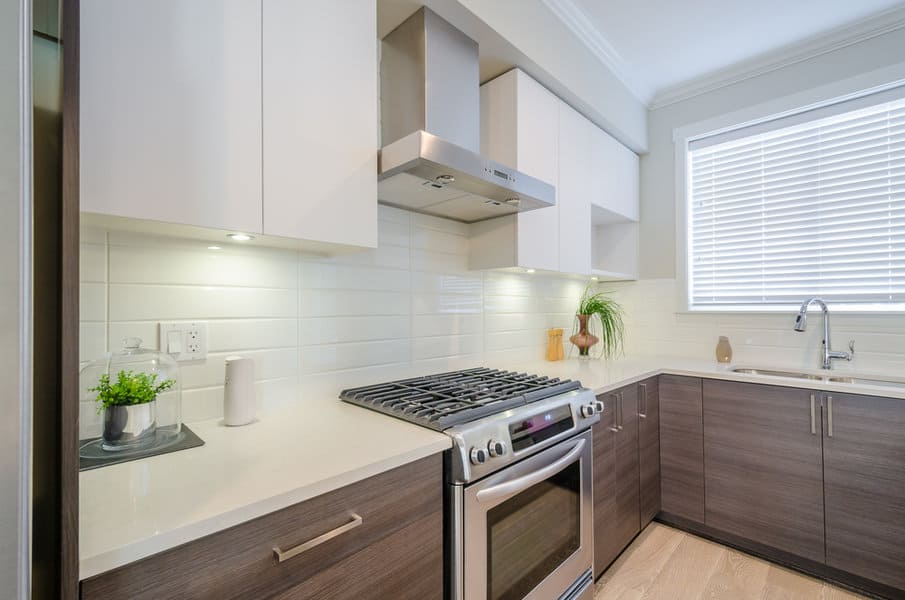 7. Textured Charm: Mosaic Tiles for Depth
White kitchen backsplashes offer a versatile canvas for creativity. For added depth and texture, mosaic tiles with varying shades of white are an excellent choice. They introduce a subtle contrast and inject vibrancy that plain white tiles might lack.
Embrace the unexpected visual appeal that mosaic tiles bring to your kitchen design. To make the most of them, think creatively by experimenting with various patterns and shapes. This unique element can be the key to cohesively tying your kitchen decor together.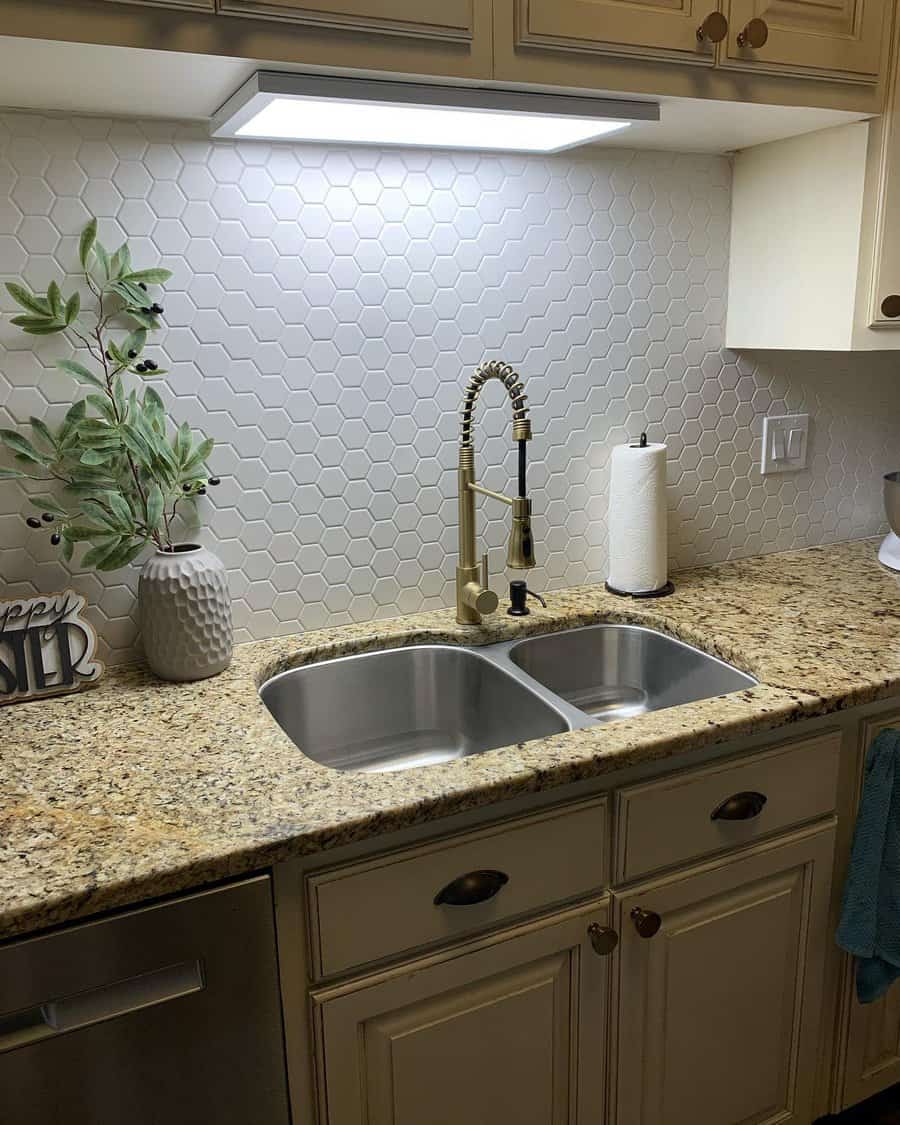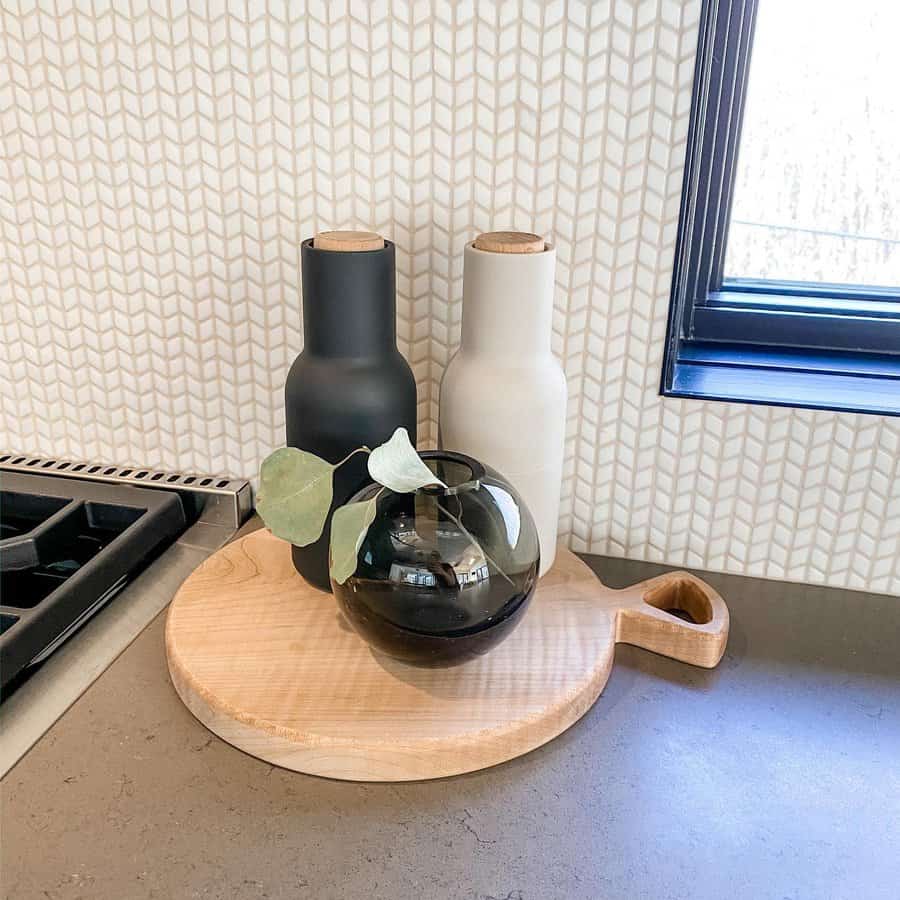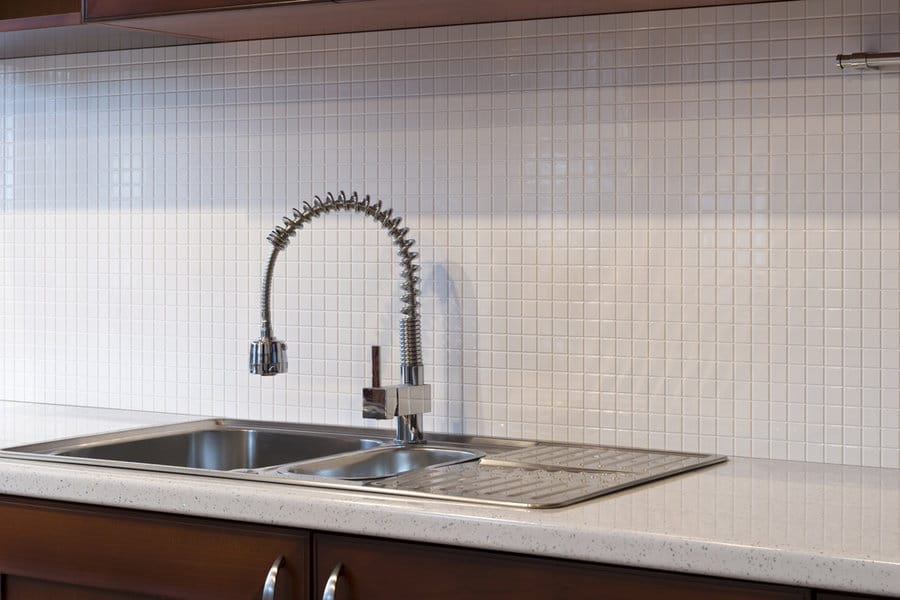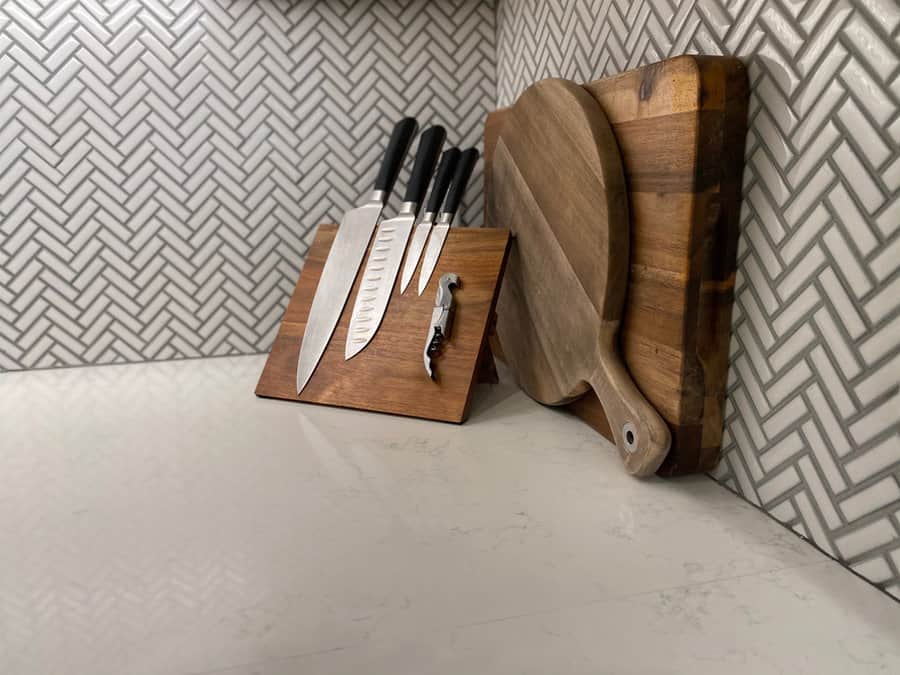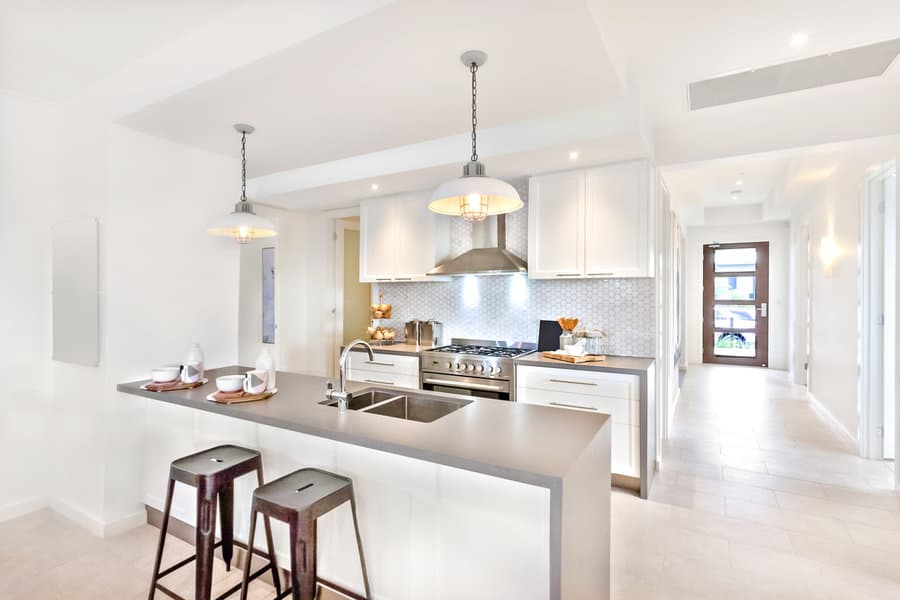 8. Stylish Accents with Decorative Tiles
A white kitchen backsplash holds the power to transform your cooking space. To infuse style, consider using decorative tiles for your backsplash. You can create an eye-catching monochromatic look or explore printed wallpaper options for a touch of creativity. These fun patterns and designs add life, color, and texture to the room while preserving a clean aesthetic. If you prefer a subtler effect, decorative tiles in similar colors can frame the room without overwhelming it. Whether you choose a bold or subtle style, your kitchen will become a canvas for culinary artistry.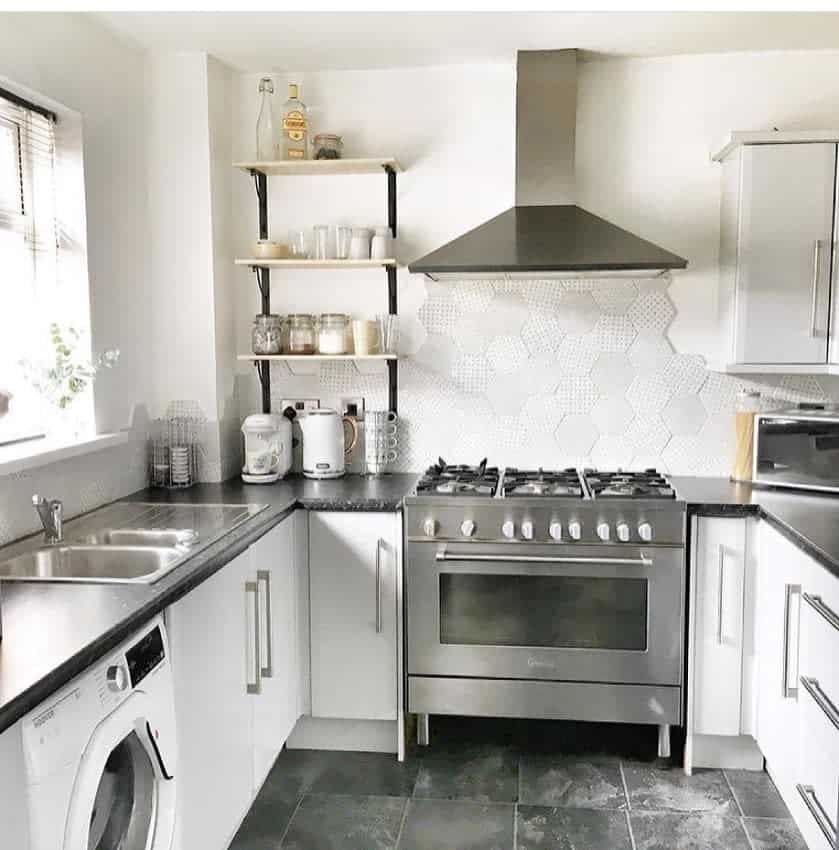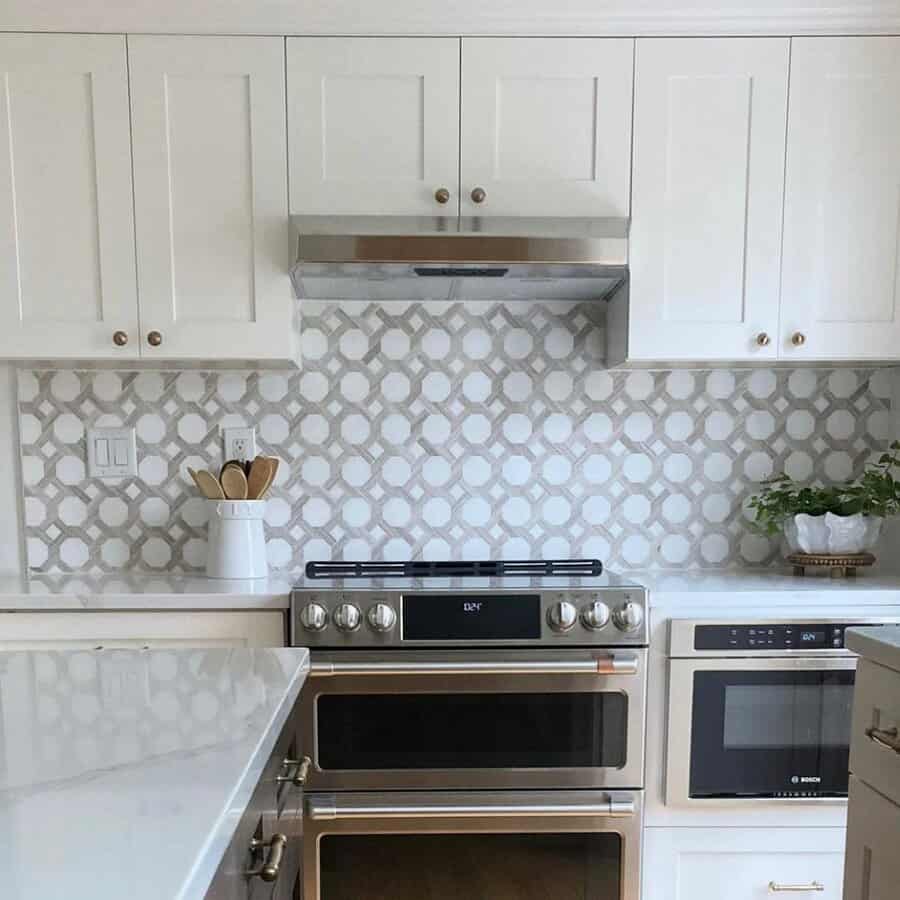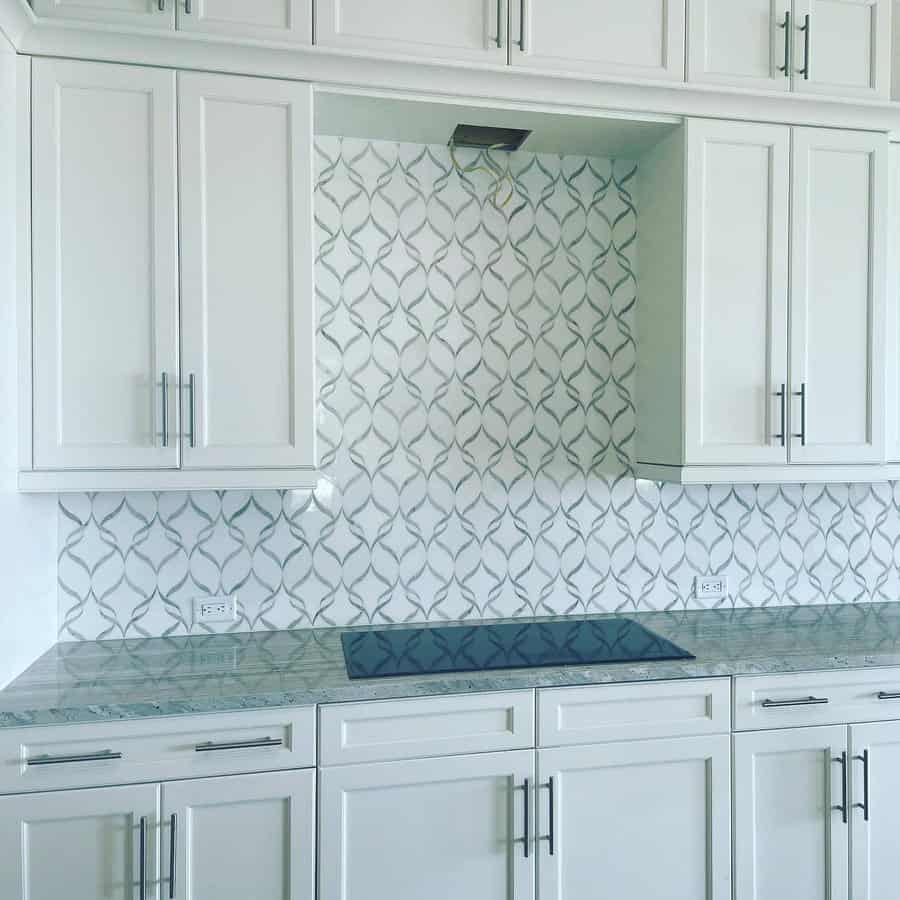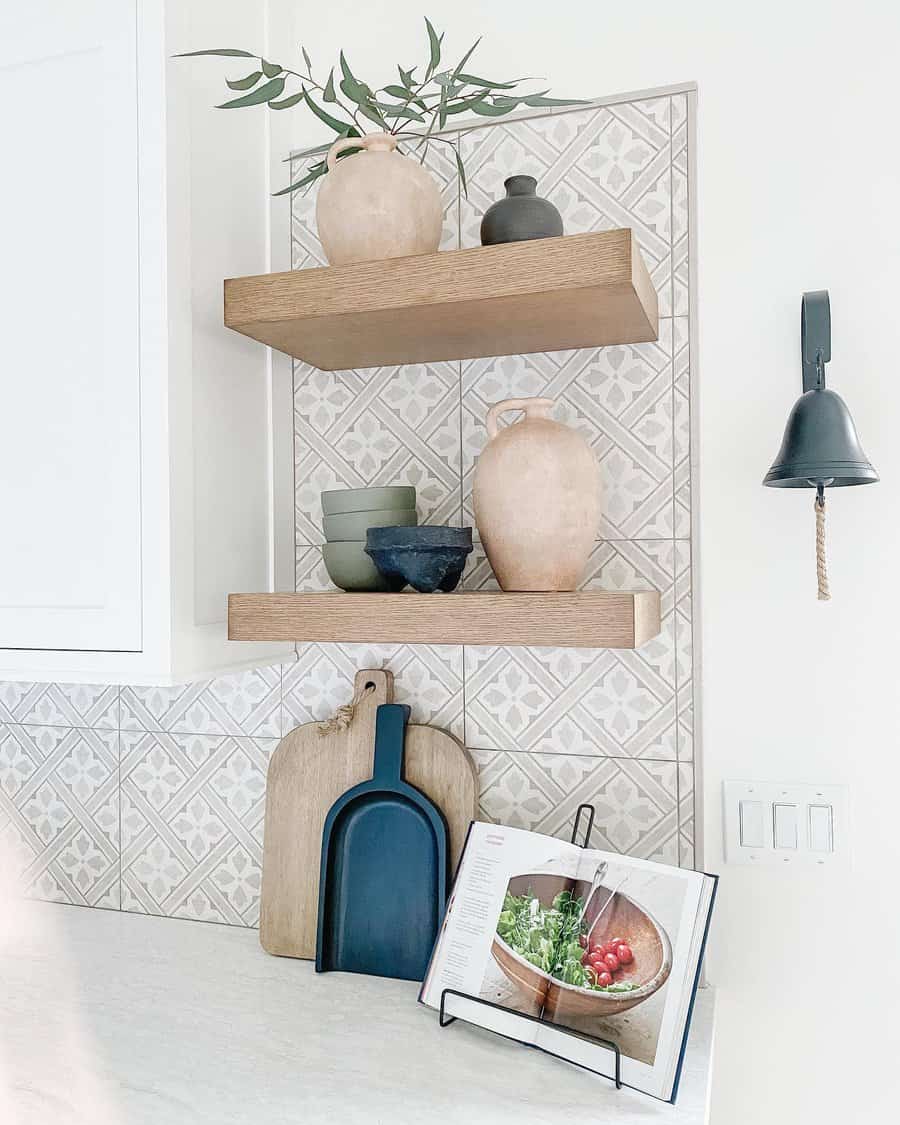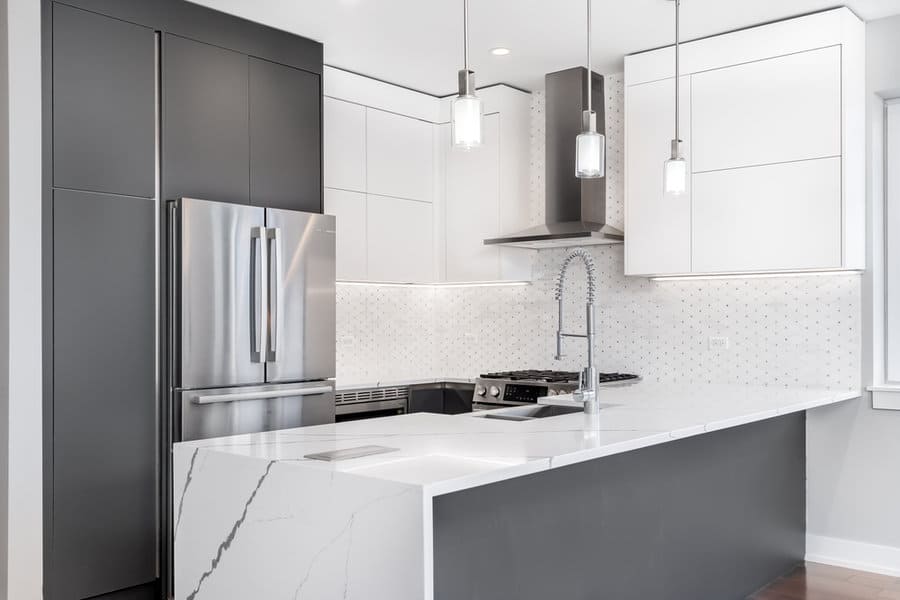 9. Embrace Farmhouse Vibes with Shiplap Walls
Add rustic charm and timeless character to your kitchen by choosing a white shiplap backsplash. It brings the warm and inviting aesthetics of a farmhouse-style interior to your home, creating an atmosphere that your family will cherish for years. Shiplap walls provide a beautiful backdrop that allows your kitchen decor to shine while maintaining a classic yet modern look. In any kitchen, shiplap backsplashes make an unforgettable statement.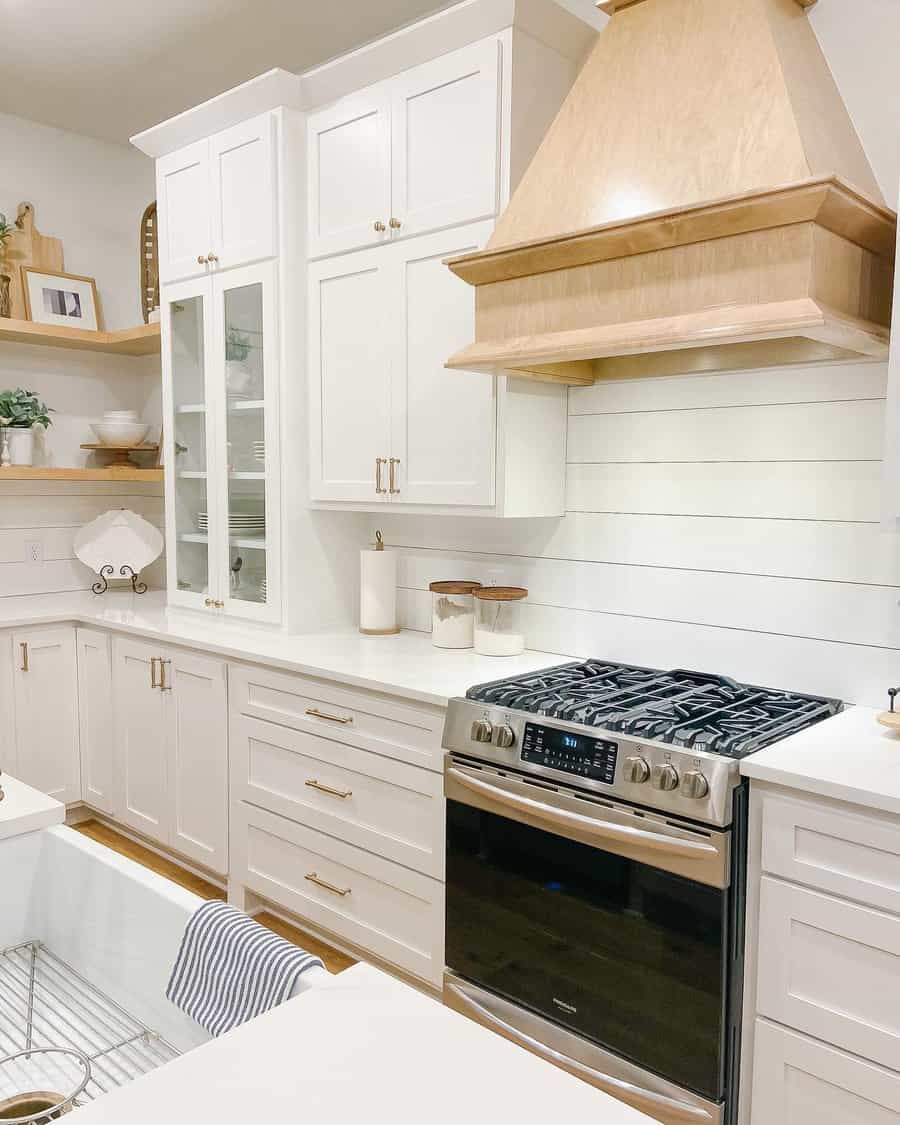 10. Classic Charm: White Square Tiles
For a classic and traditional white kitchen backsplash, consider white square tiles. They not only add timeless charm but also maintain a bright and airy feel when combined with white cabinetry. To add an extra layer of interest, you can pair white square tiles with complementary colored tiles strategically. This subtle contrast will provide your white kitchen backsplash with a touch of visual appeal while preserving its overall classic look.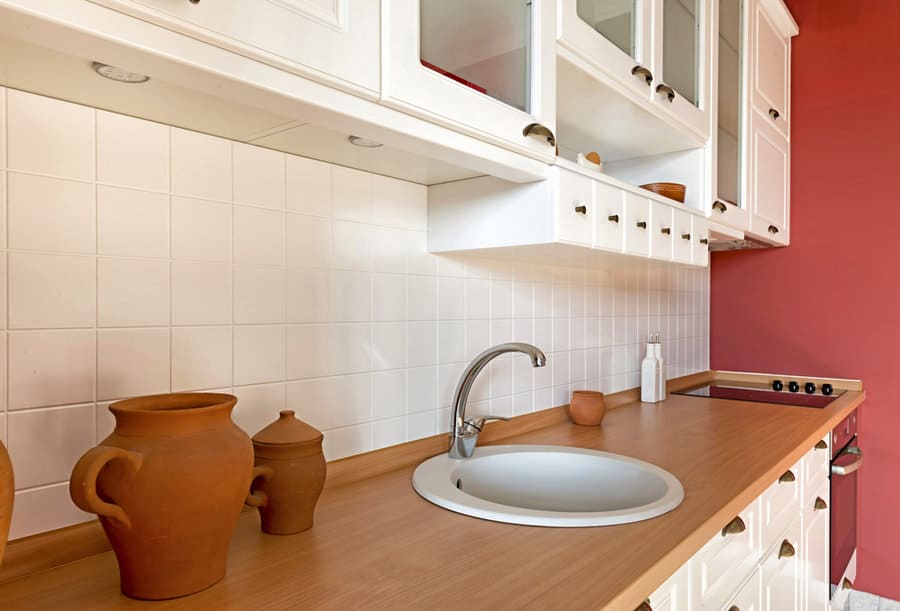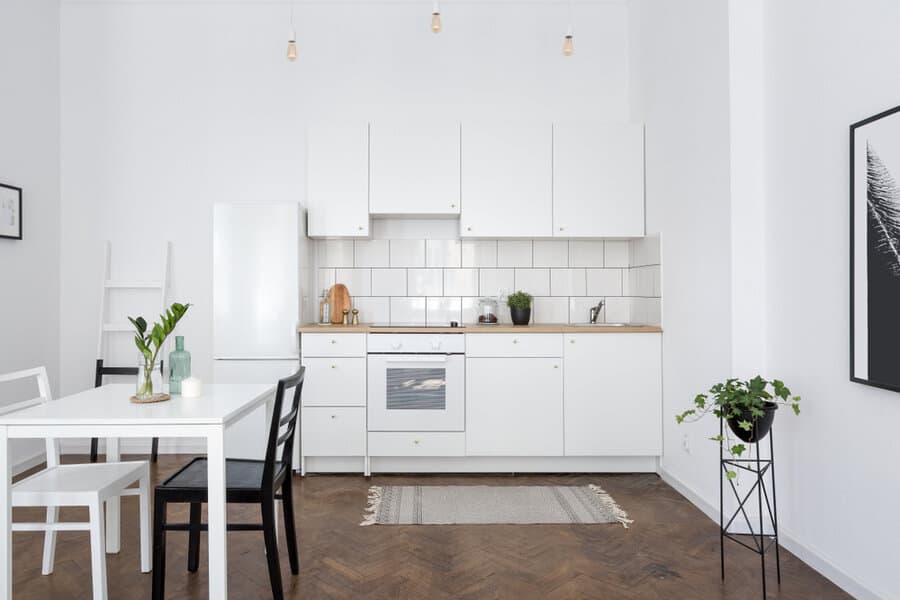 11. Trendy Touch: Subway Tiles for Your Kitchen
Achieving a timeless, classic, and chic kitchen look is easy with white subway tiles. These tiles come in both ivory-white and creamy off-white options. To elevate your kitchen's ambiance, pair them with richly colored cabinets and appliances.
Consider the art deco-inspired beveled white tiles as an alternative choice for a unique touch. These tiles work well with other color accents and create maximum impact with a minimalistic design. For added visual flair, experiment with different sizes and shapes to craft beautiful patterns on your kitchen walls.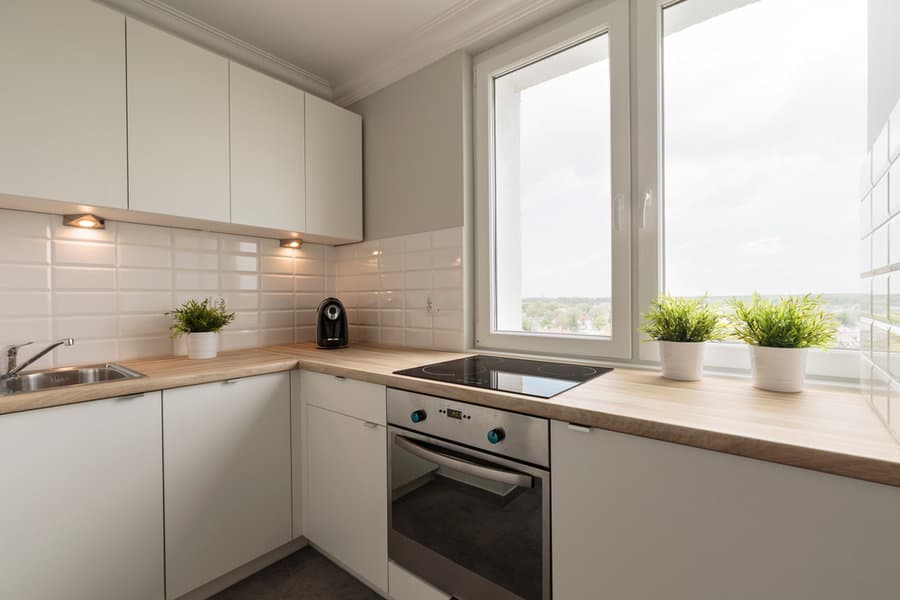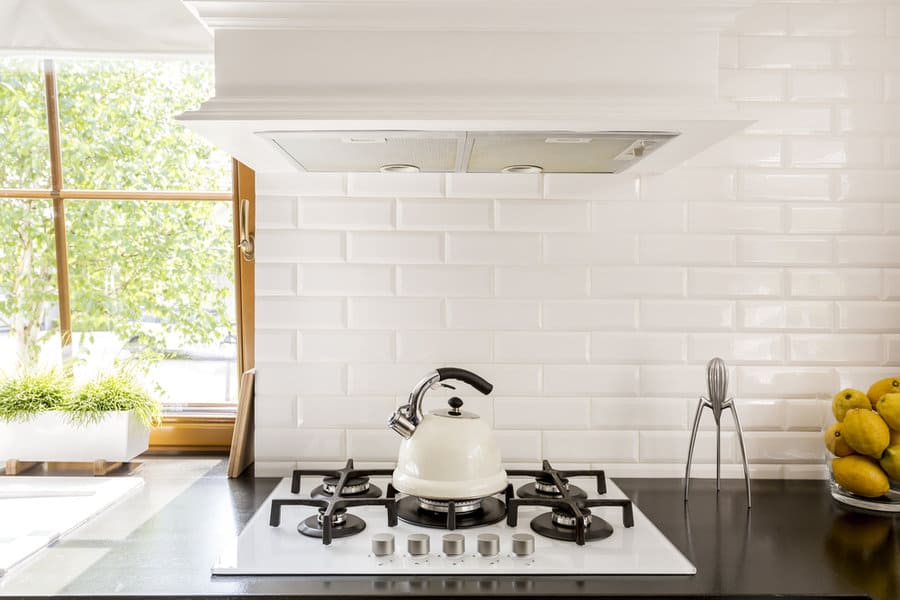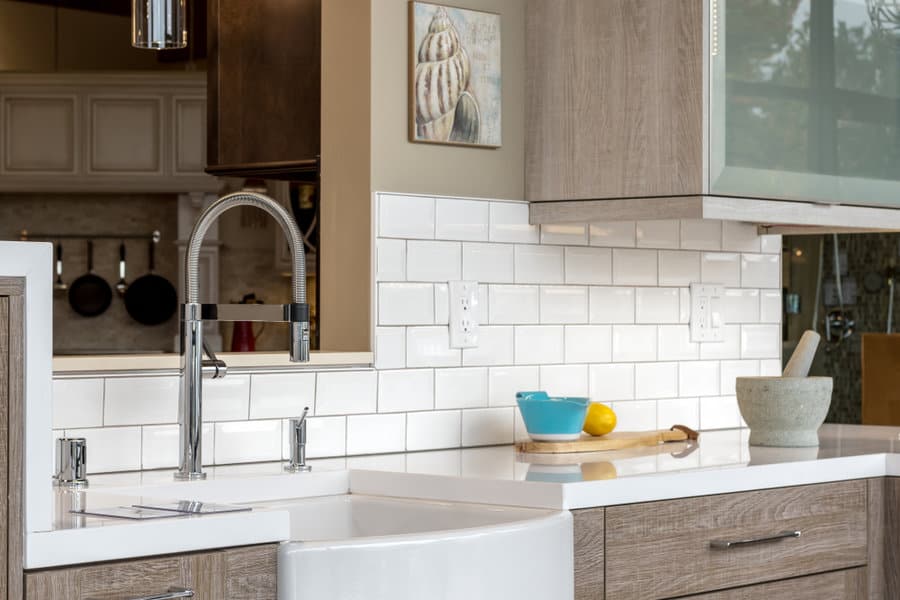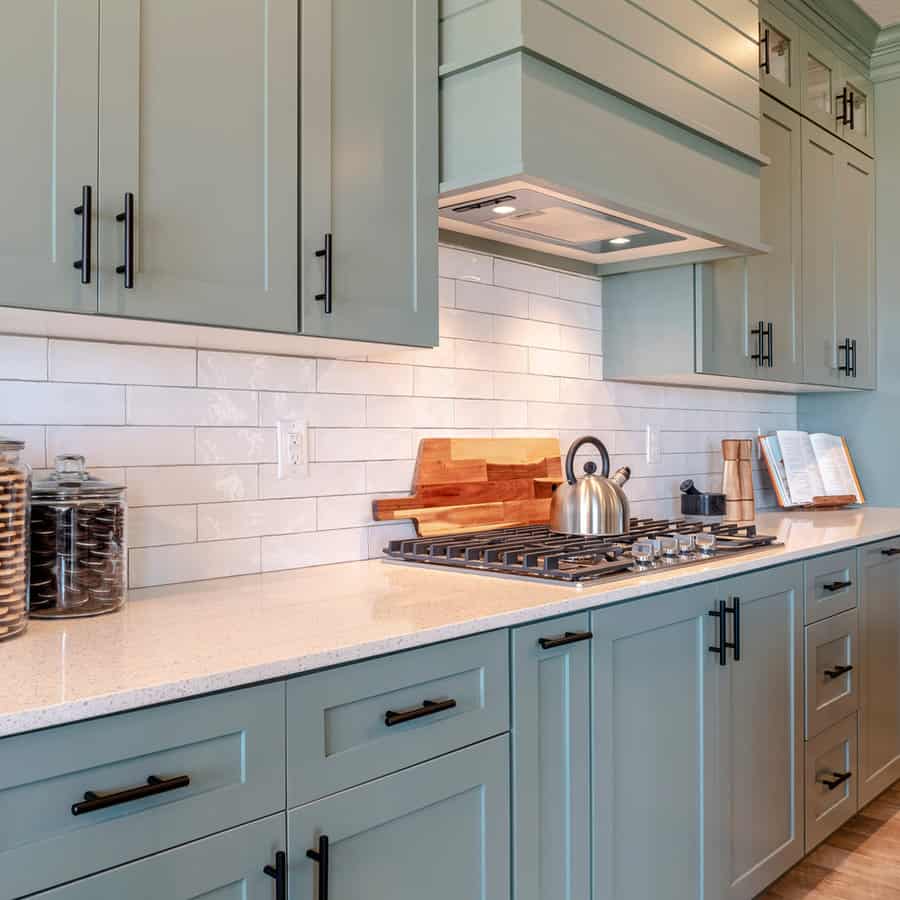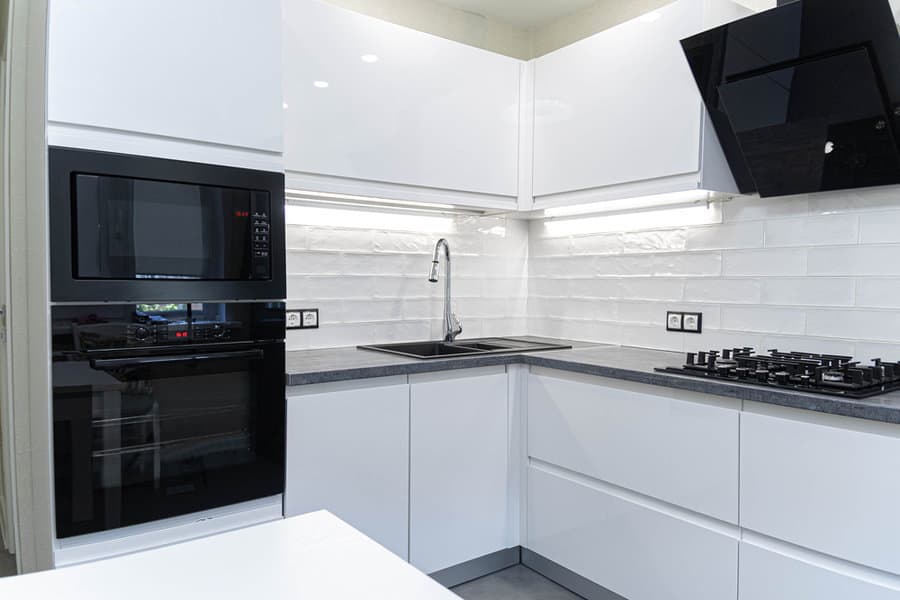 12. Play with Texture: 3D Tiles for Fun
If you're seeking to enhance the visual appeal of your kitchen, think about incorporating a 3D textured white kitchen backsplash. This budget-friendly update maintains the traditional white aesthetic while adding a touch of uniqueness.
3D textured tiles offer a variety of shapes and sizes, allowing you to create dynamic and eye-catching designs. For a subtle twist, consider slightly off-white shades like eggshell or cream to infuse warmth into your space while maintaining the overall brightness.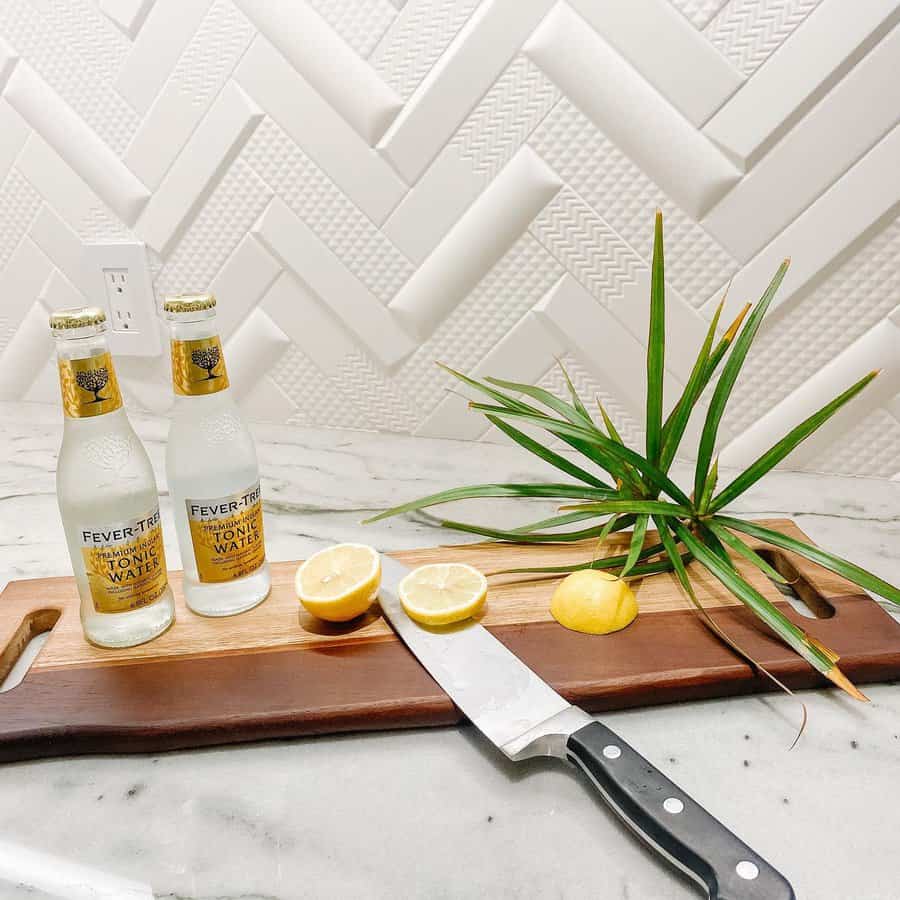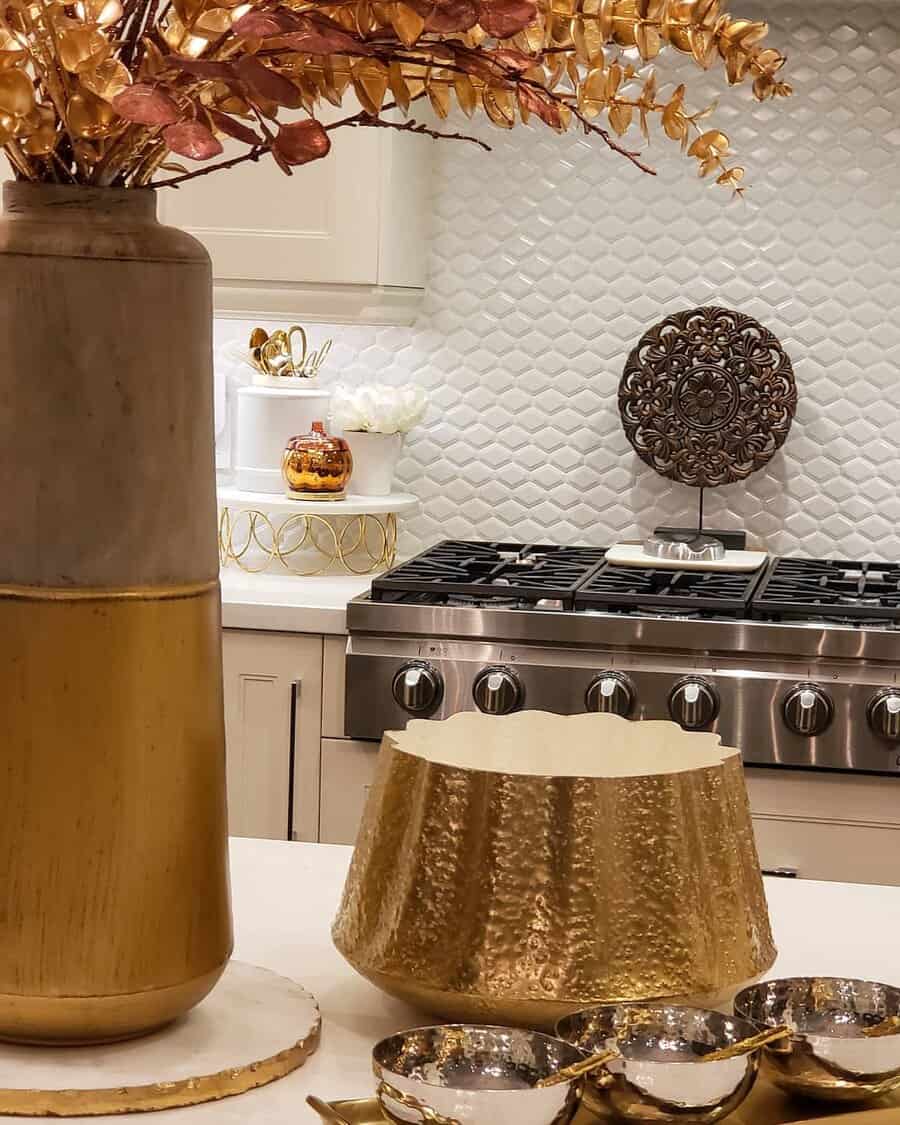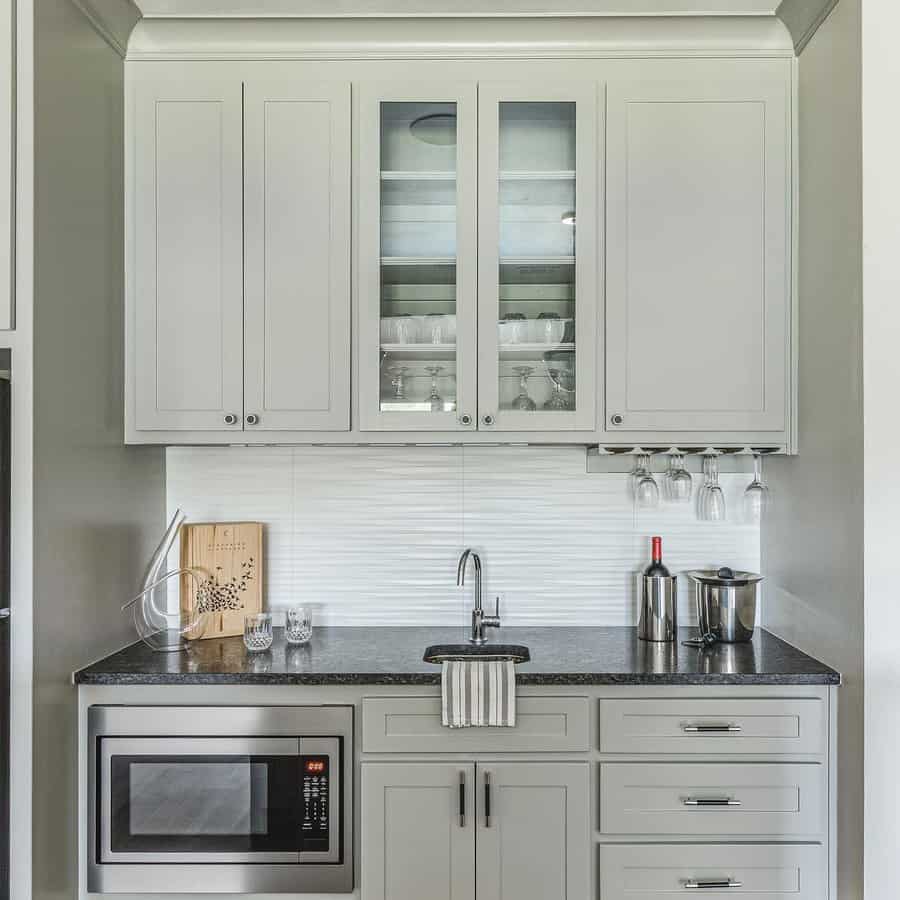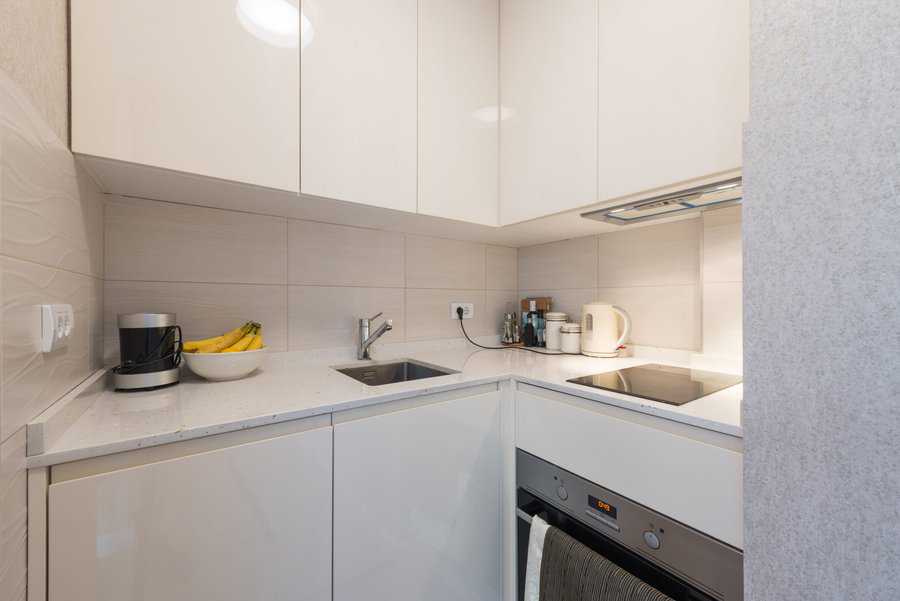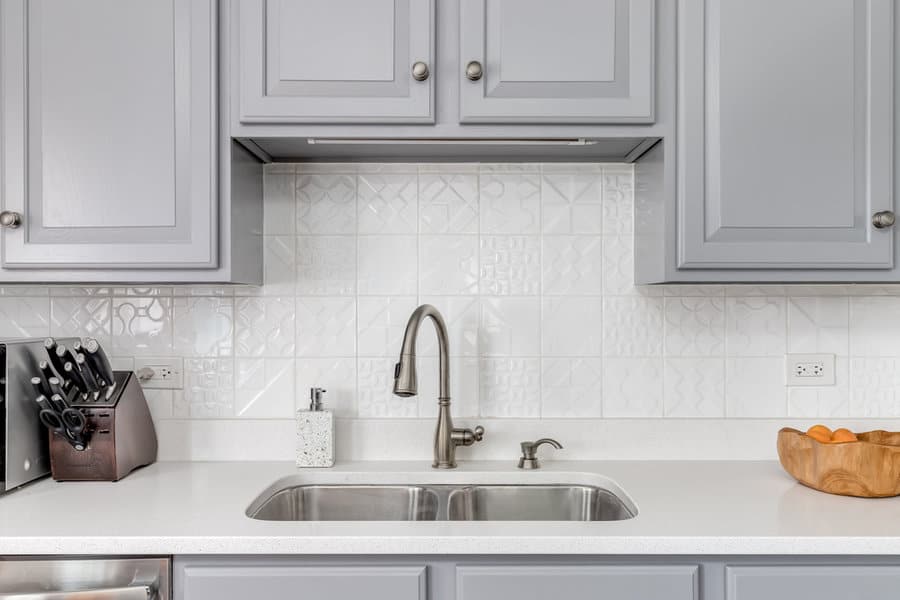 FREQUENTLY ASKED QUESTIONS
What is the price of shiplap tiles?
You can find them at very affordable prices, varying from #3 to #10 per square foot, depending on the material you choose.
Are shiplap tiles easy to maintain?
Like any wooden material, you will need to apply a protective finish coat, in order to prevent food stains and grease and moisture damage. If you take such precautions, it will be very easy to maintain. Another advantage is that it can be repainted whenever necessary.
How to prevent stains in white backsplash?
To protect the backsplash from damage, you can apply a sealant both to the tile and grout. It is water-resistant, and you can reseal it from time to time.
What is the best option for a kitchen backsplash?
Ceramic tile is perhaps the most popular choice for kitchen backsplash. They come in a variety of shapes and colors and can be laid out in different patterns. Porcelain tile is also a good option, because, like ceramic tiles, is nonporous and resists stain.
Another advantage is that they require no special cleansers, any household cleaners will do the job!