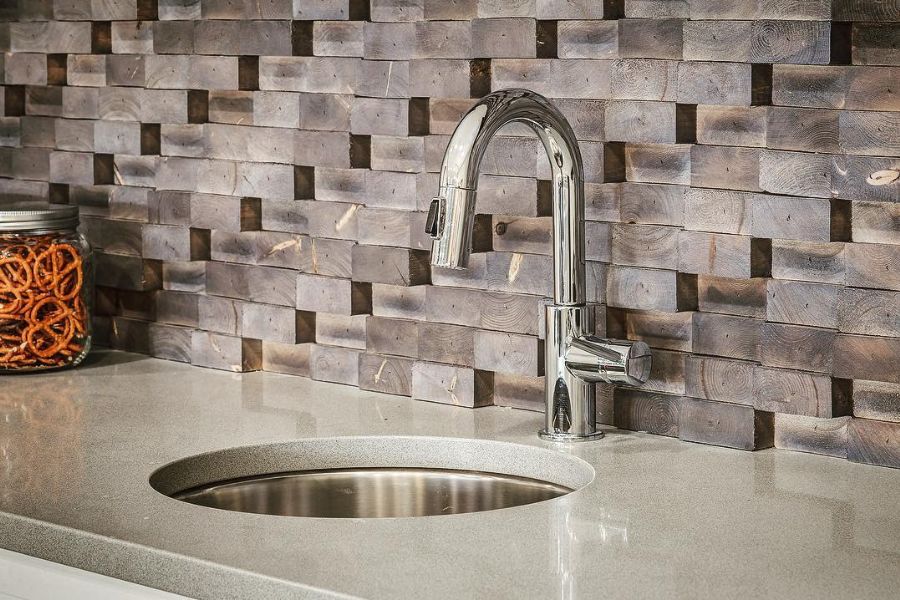 47 Kitchen Backsplash Ideas and Designs for Every Style
Many homeowners spend years dreaming of a new kitchen. Yet between new appliances and tearing down walls, it's easy to forget about the little things. One detail you should never overlook is your new kitchen backsplash!
Your kitchen backsplash is a protective barrier between your culinary workspace and the drywall underneath. It's also the perfect place to show off your taste in interior decor.
Draw inspiration from these kitchen backsplash ideas when planning out your future home improvement!
Read also: Kitchen Backsplash Ideas on a Budget
1. Bricks
If your dream kitchen looks straight out of a storybook, it might be best to skip the tile backsplash altogether. Instead, consider protecting your kitchen walls with exposed brick or a brick overlay.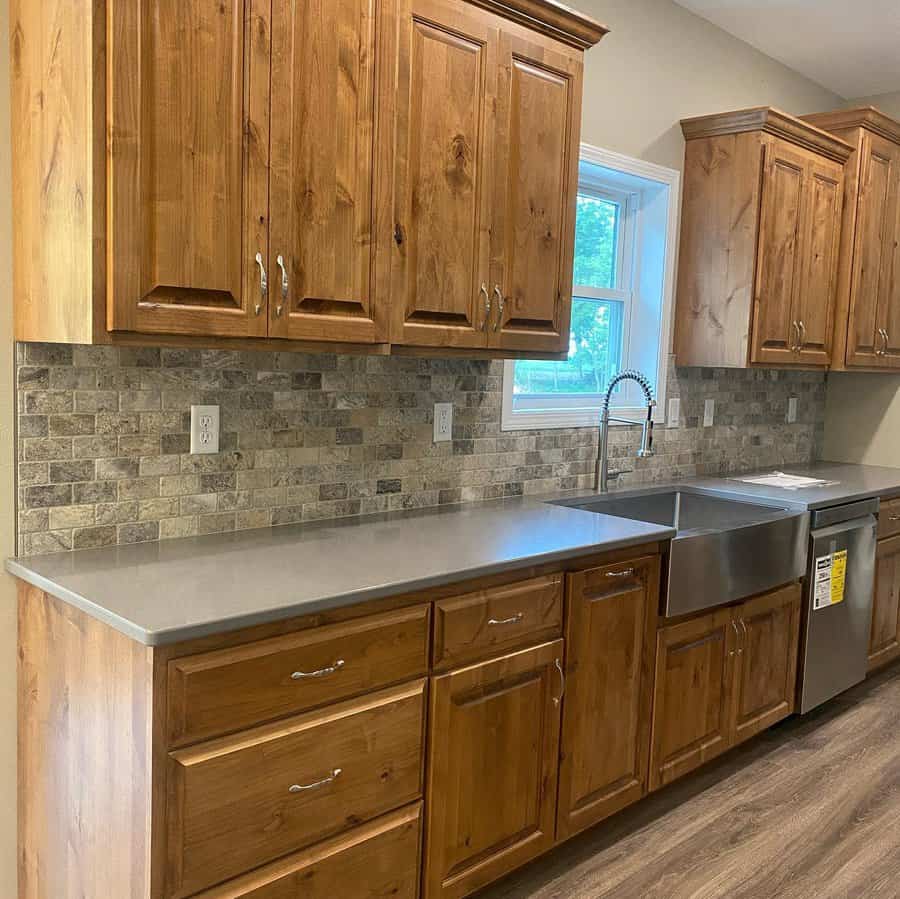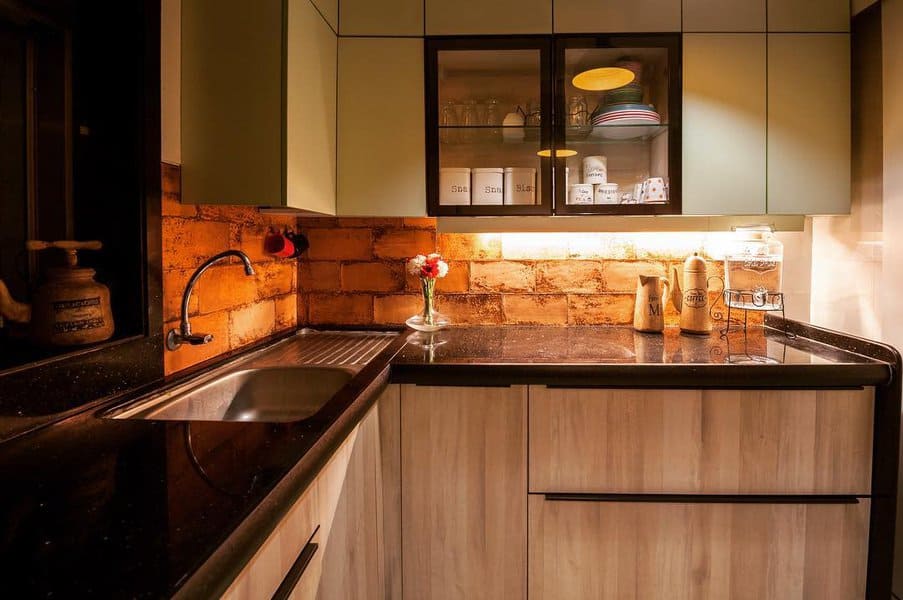 This type of backsplash is ideal for any farmhouse-, cottage-, or chateau-inspired home. Or take your kitchen in a totally different direction with an industrial aesthetic.
A brick backsplash can be left "natural" or whitewashed for a brighter appearance. Contrasting grout will make your brick backsplash really pop. But there's nothing wrong with a monochromatic look.
2. Dark
Dark colors don't always make the surrounding space appear smaller. Dark backsplash tiles can actually create the illusion of a more spacious kitchen by adding contrast and dimension to the room.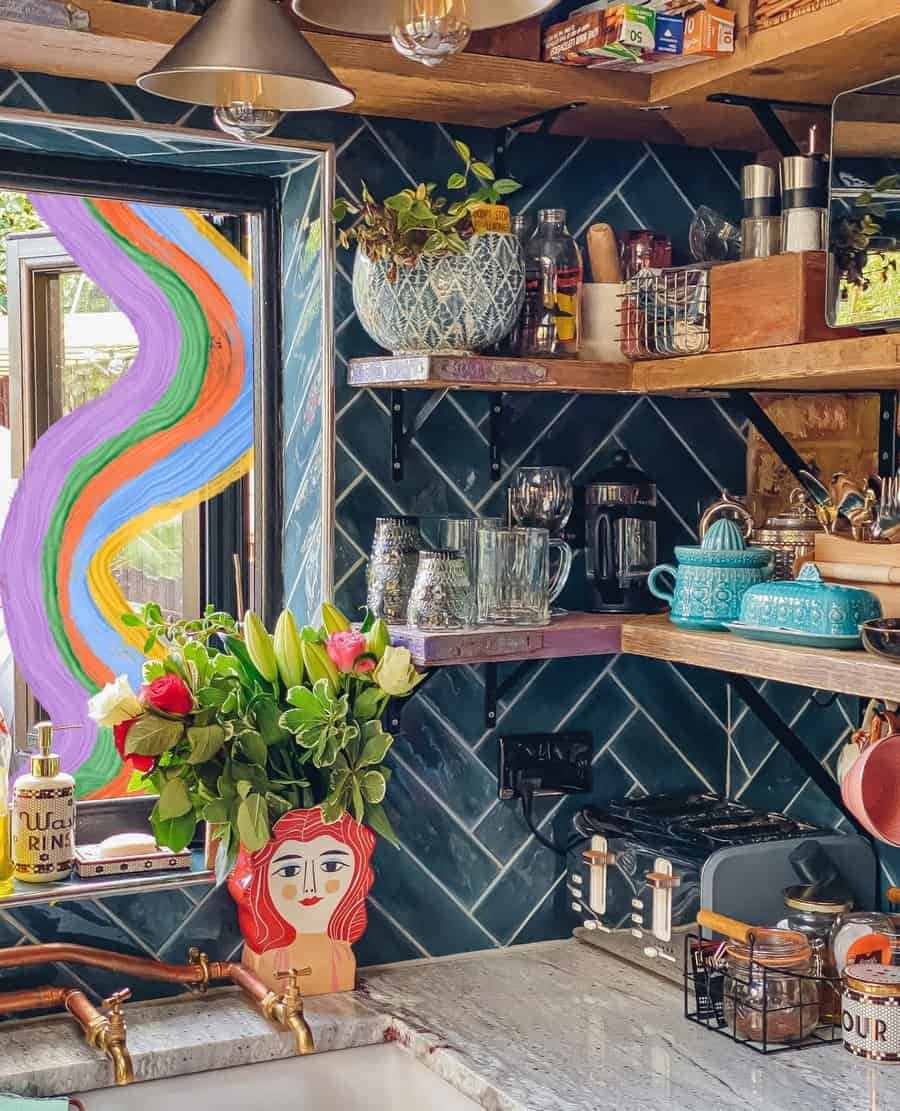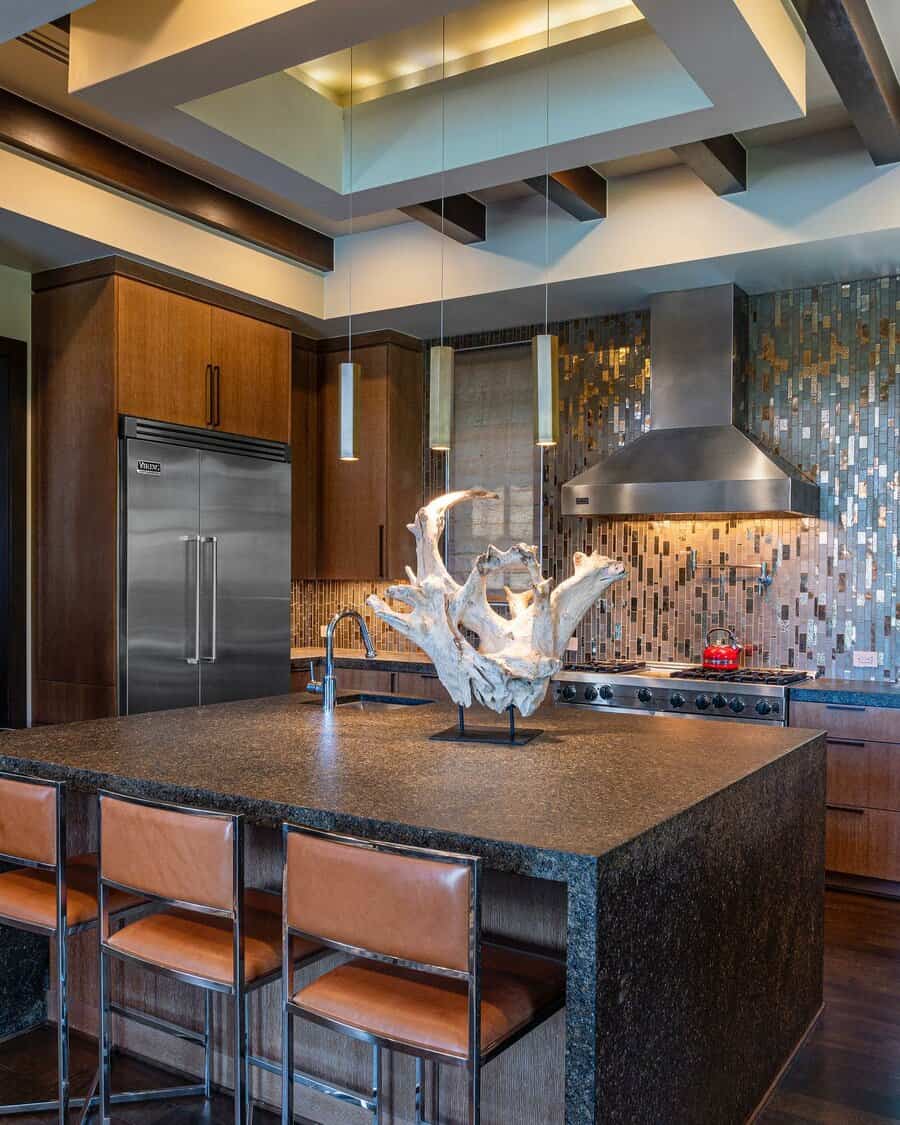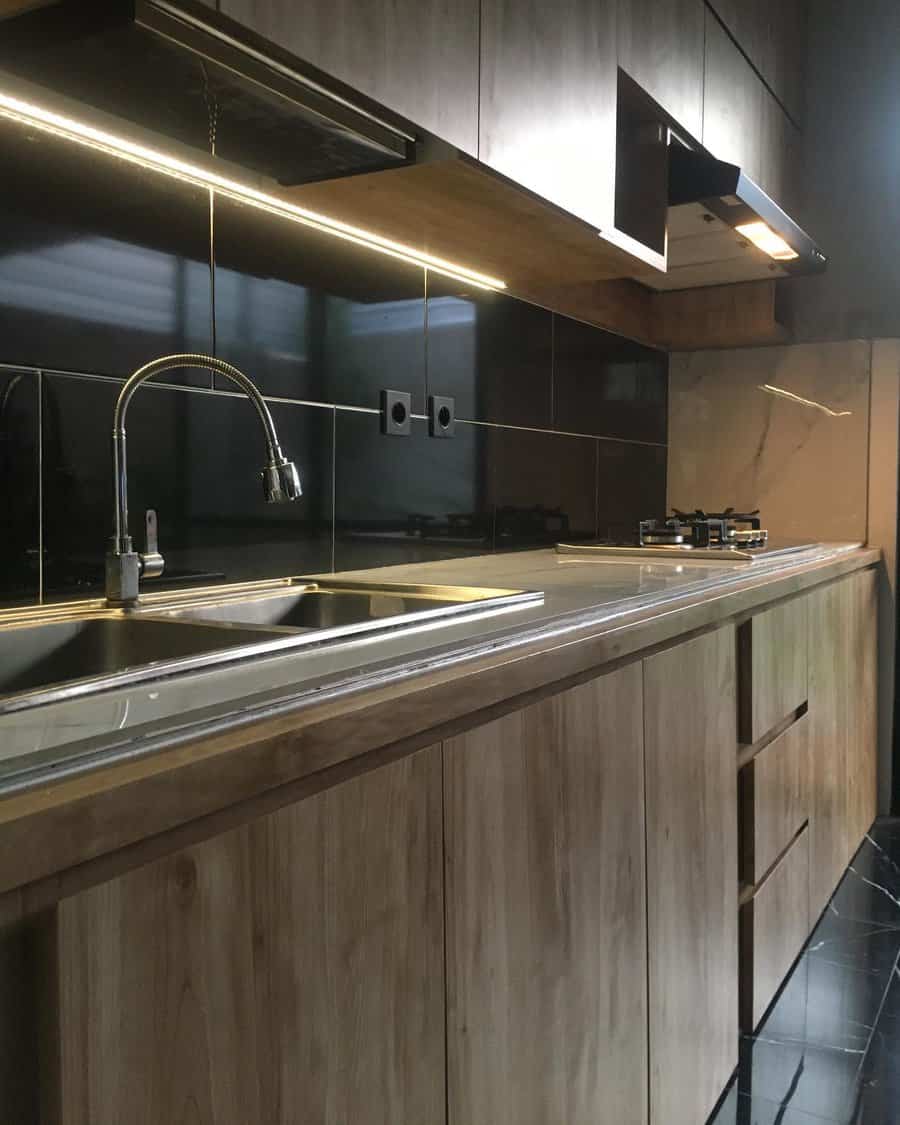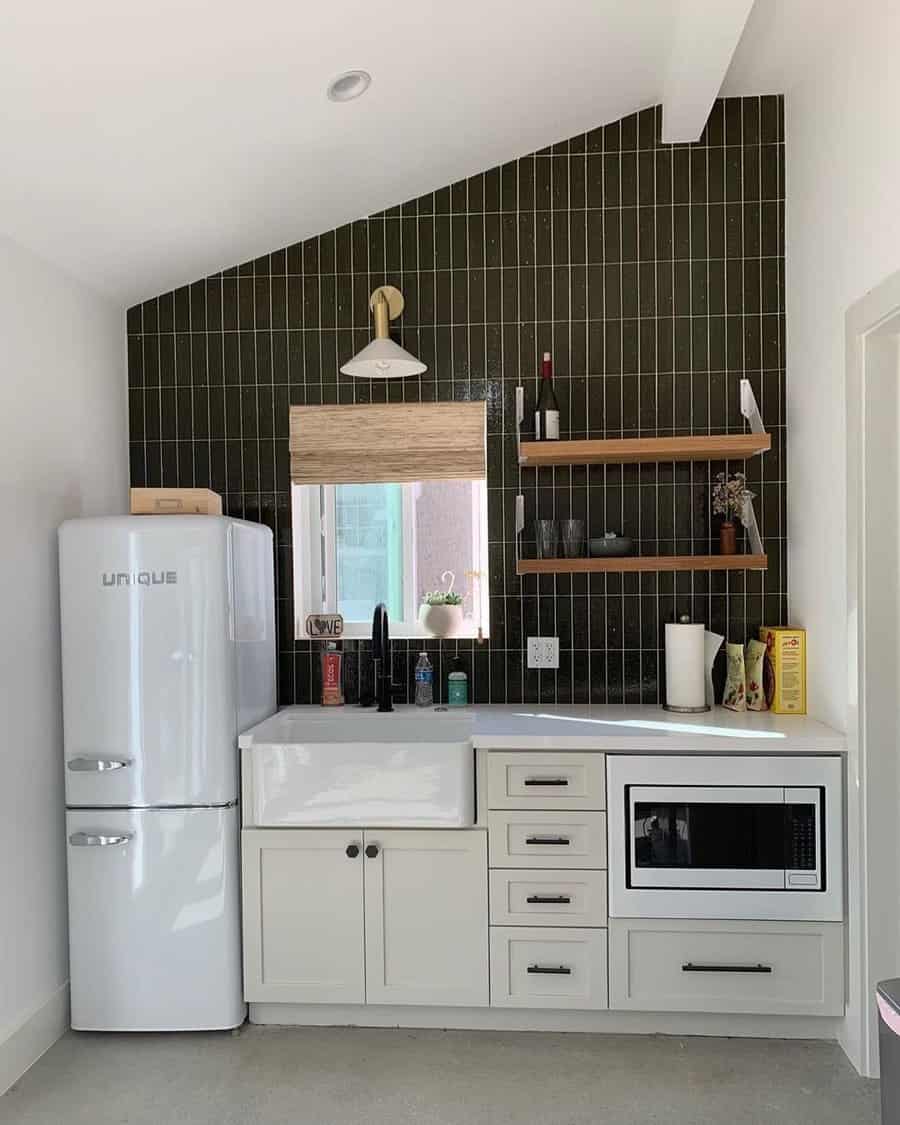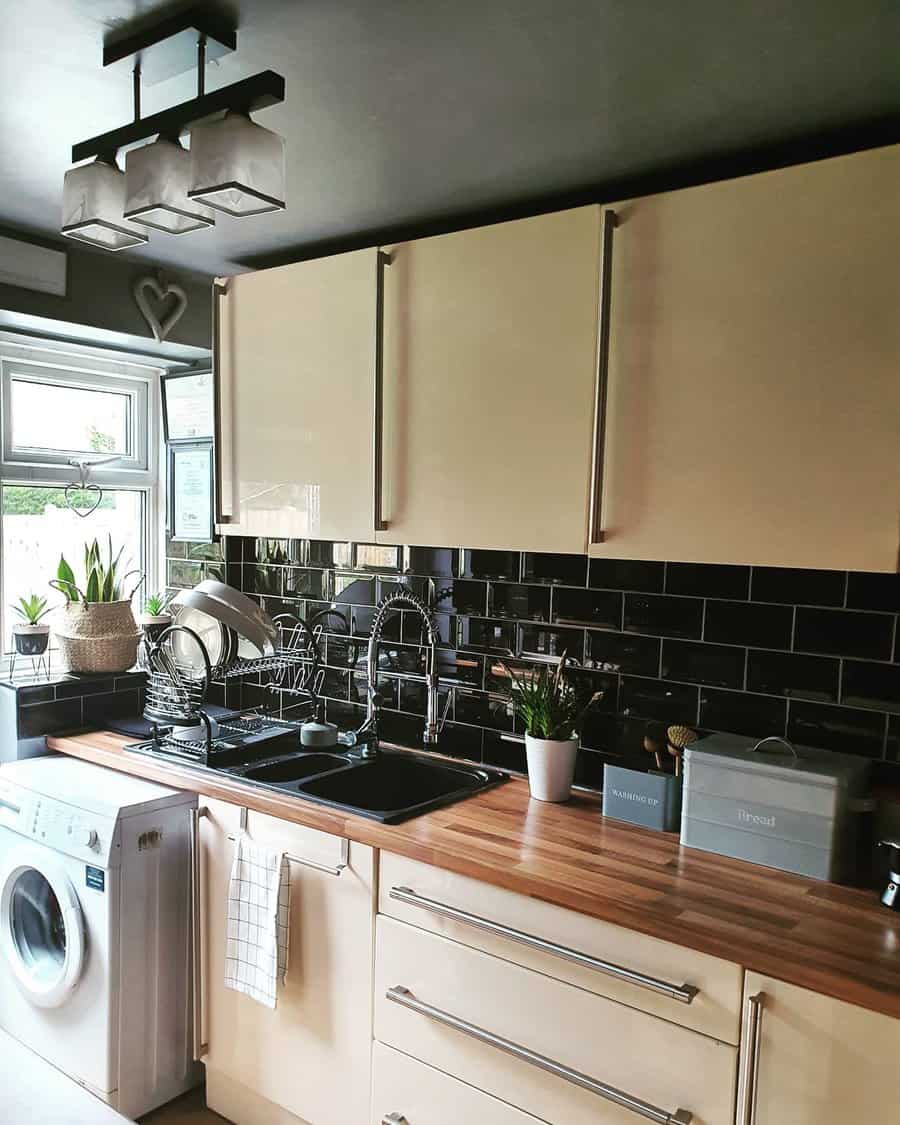 Dark-colored tile contrasts beautifully against white cabinetry and countertops. However, you can also go all-in with a dark color scheme that encompasses the entire kitchen.
Play around with natural stone and other materials that feature subtle variations. These details will prevent your dark backsplash from looking too flat.
3. Glass
You can't get more modern than a glass sheet backsplash. With a seamless look and reflective finish, glass is the perfect choice for a kitchen remodel.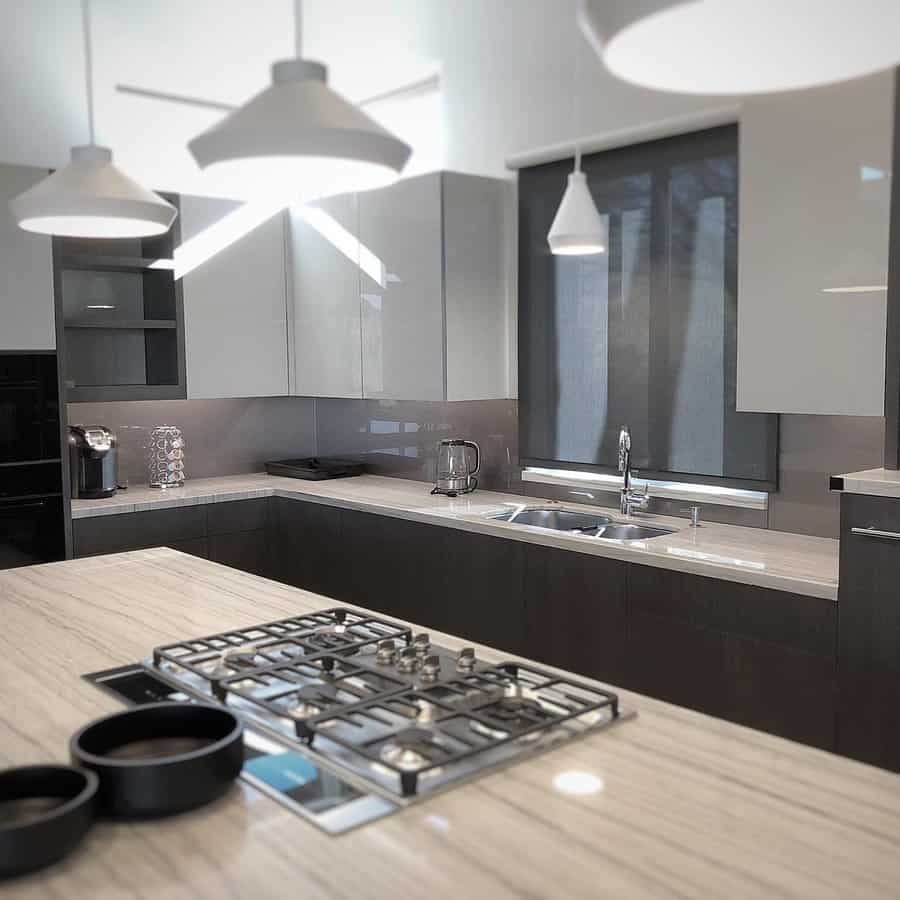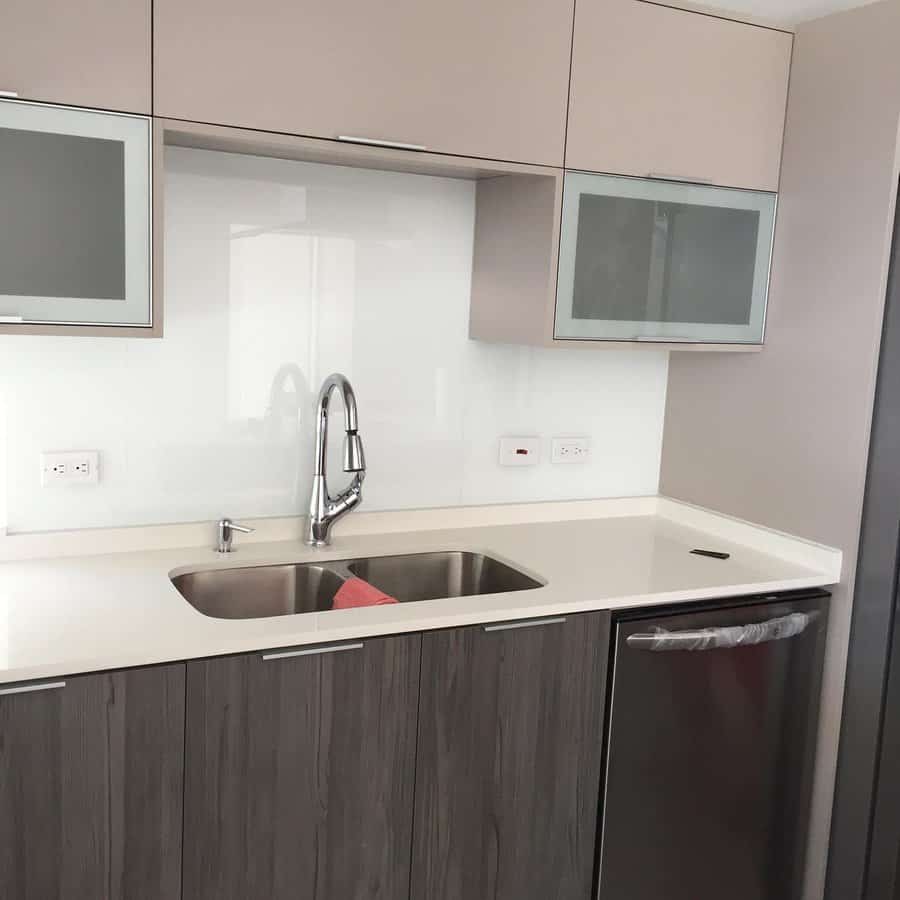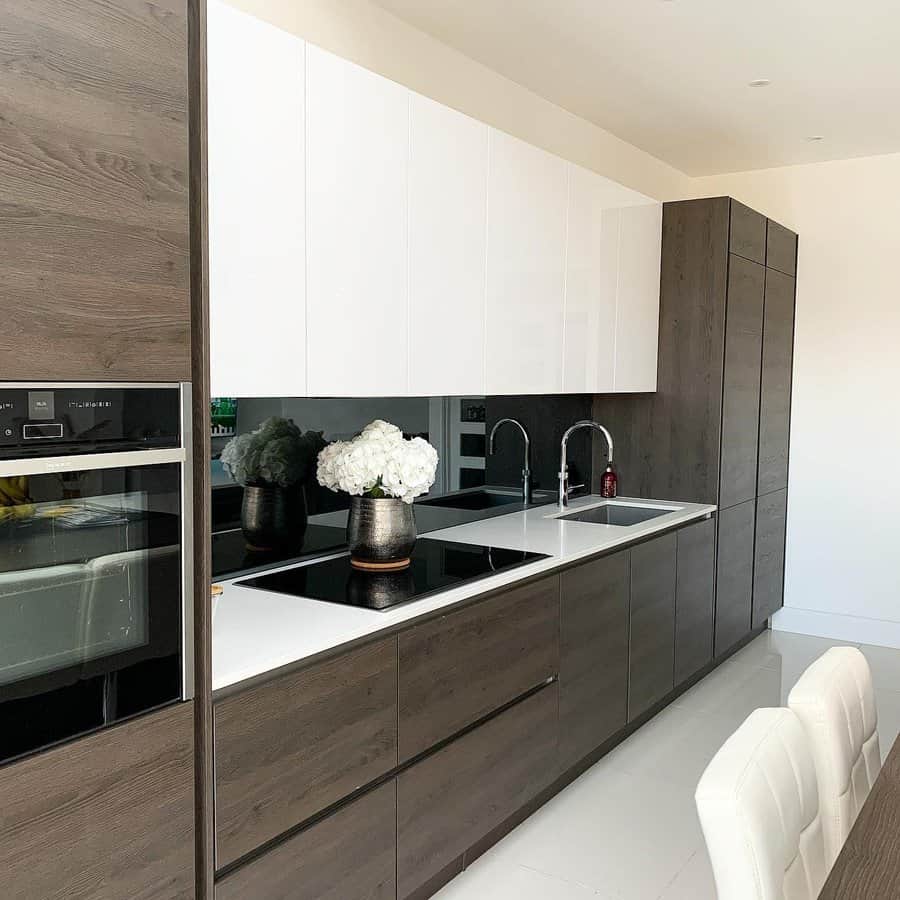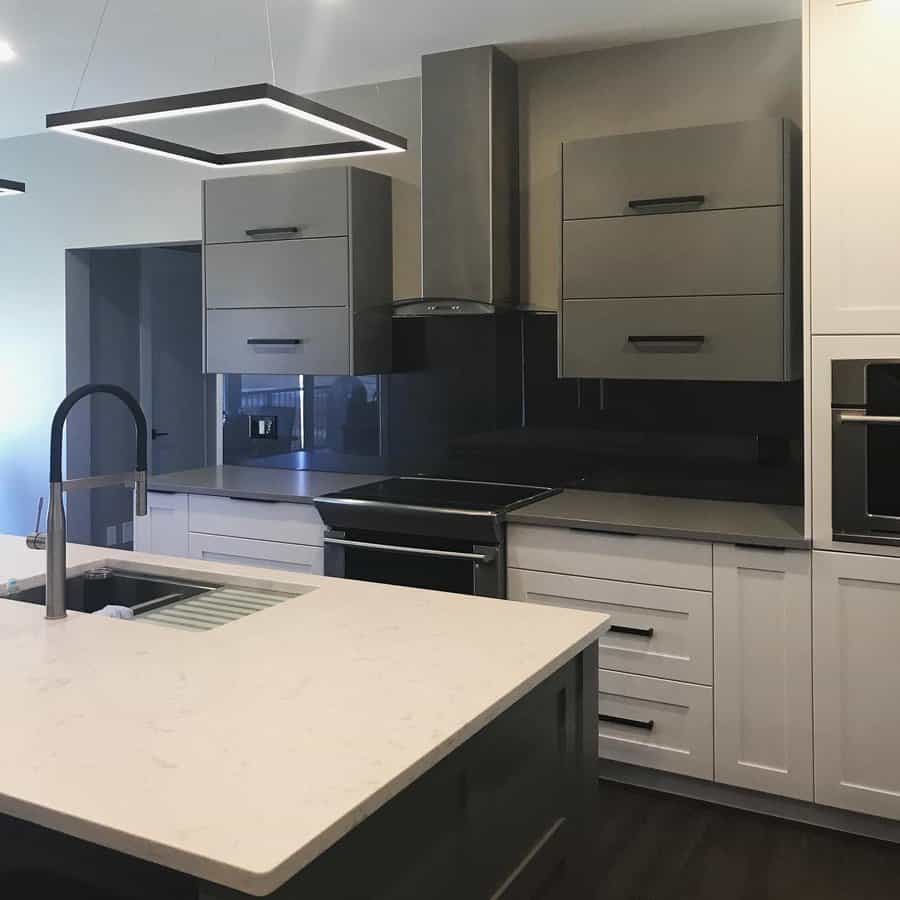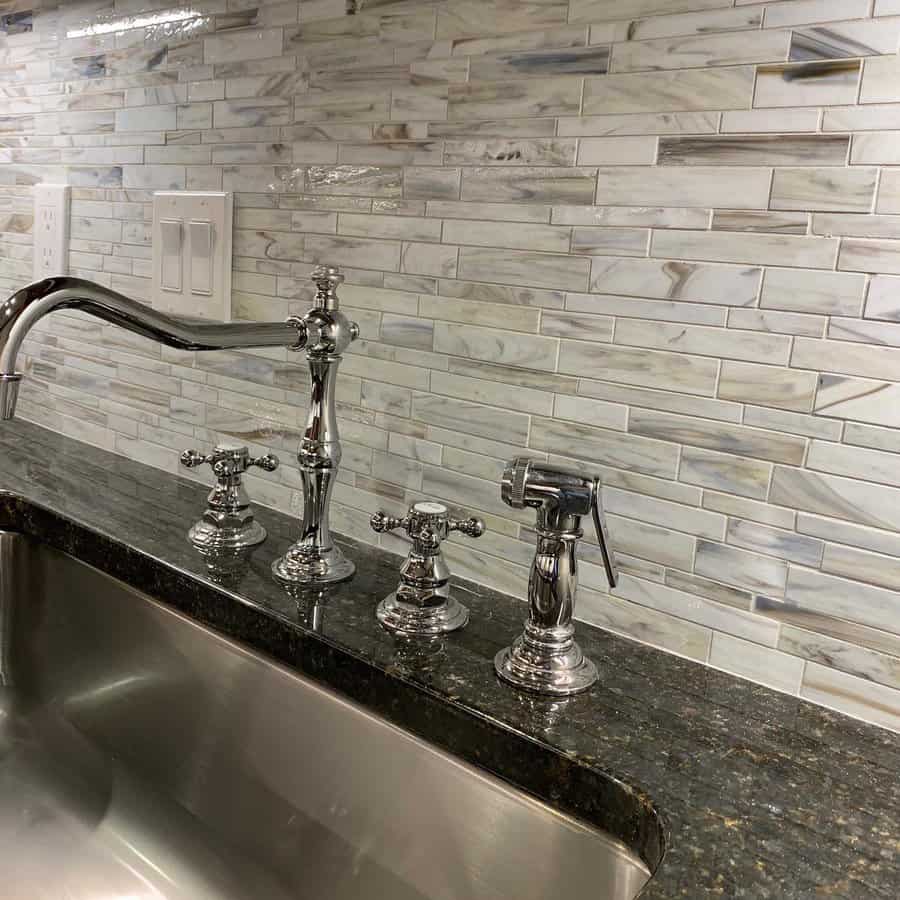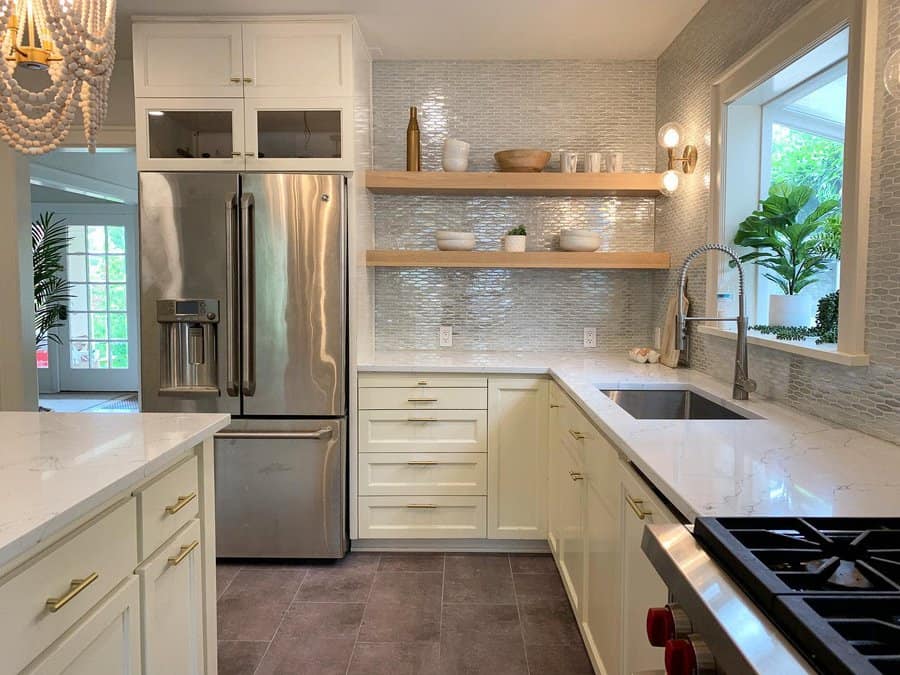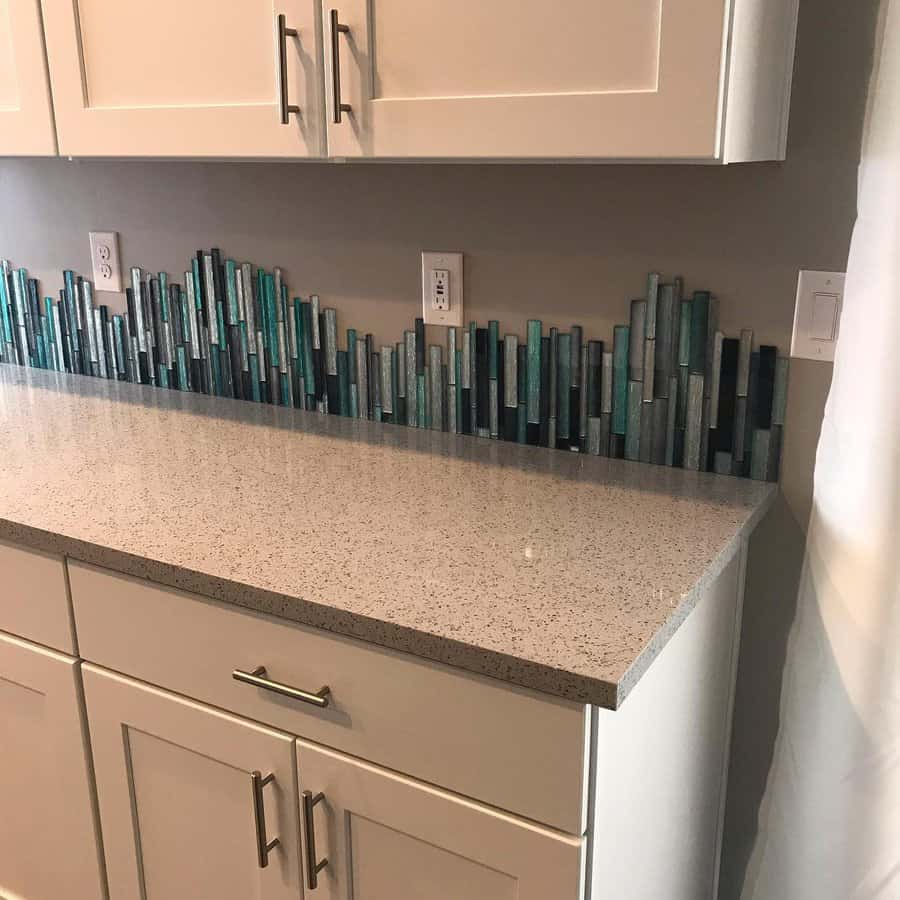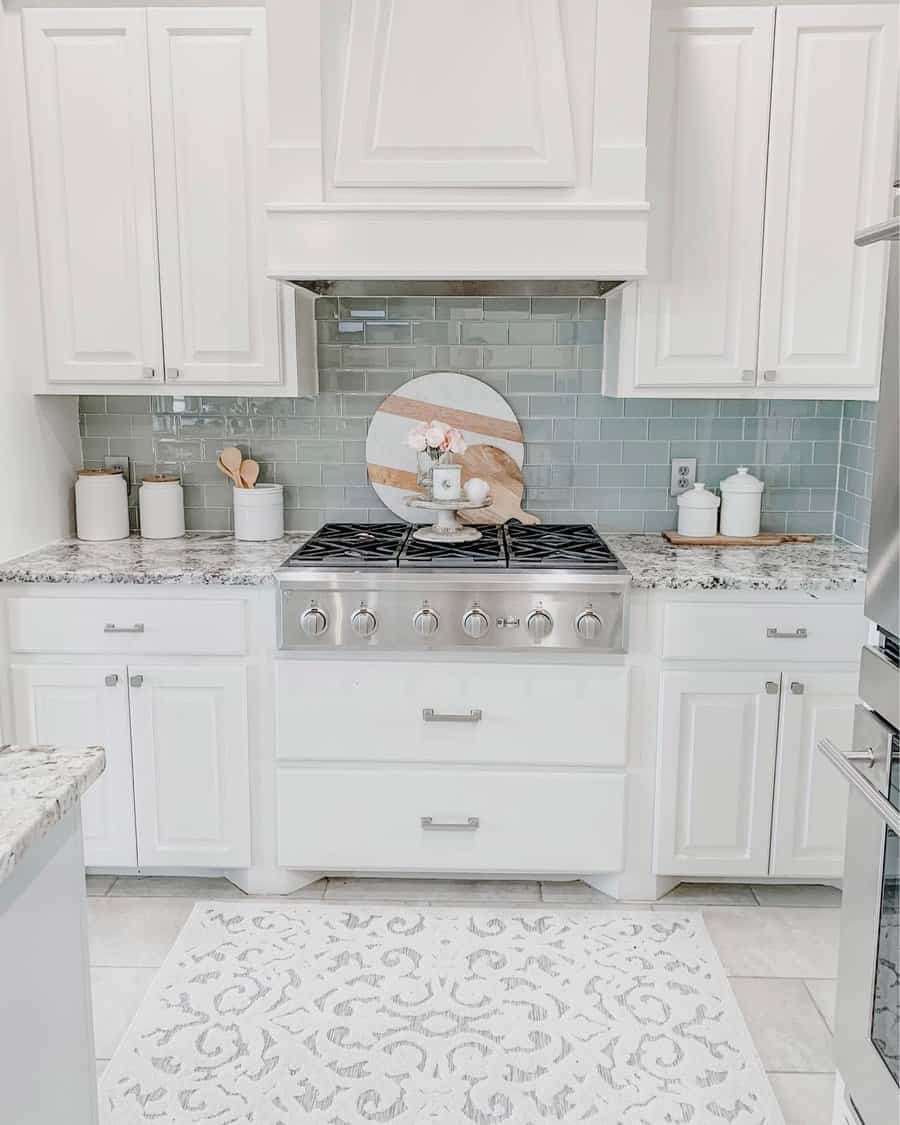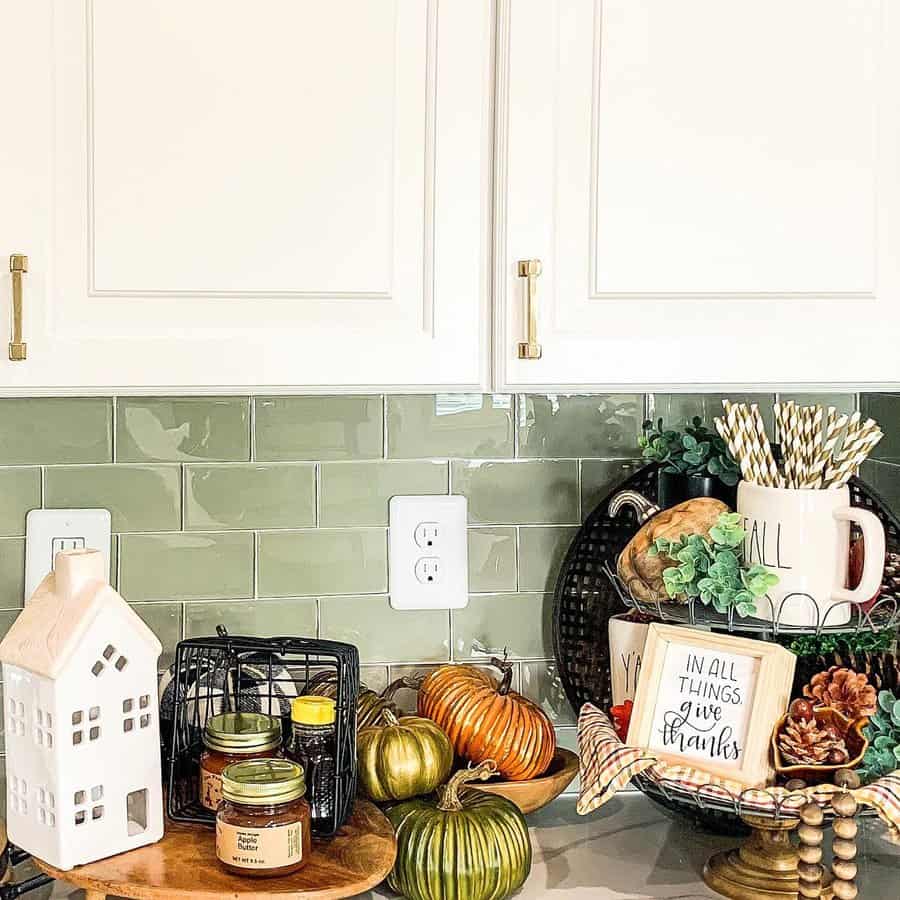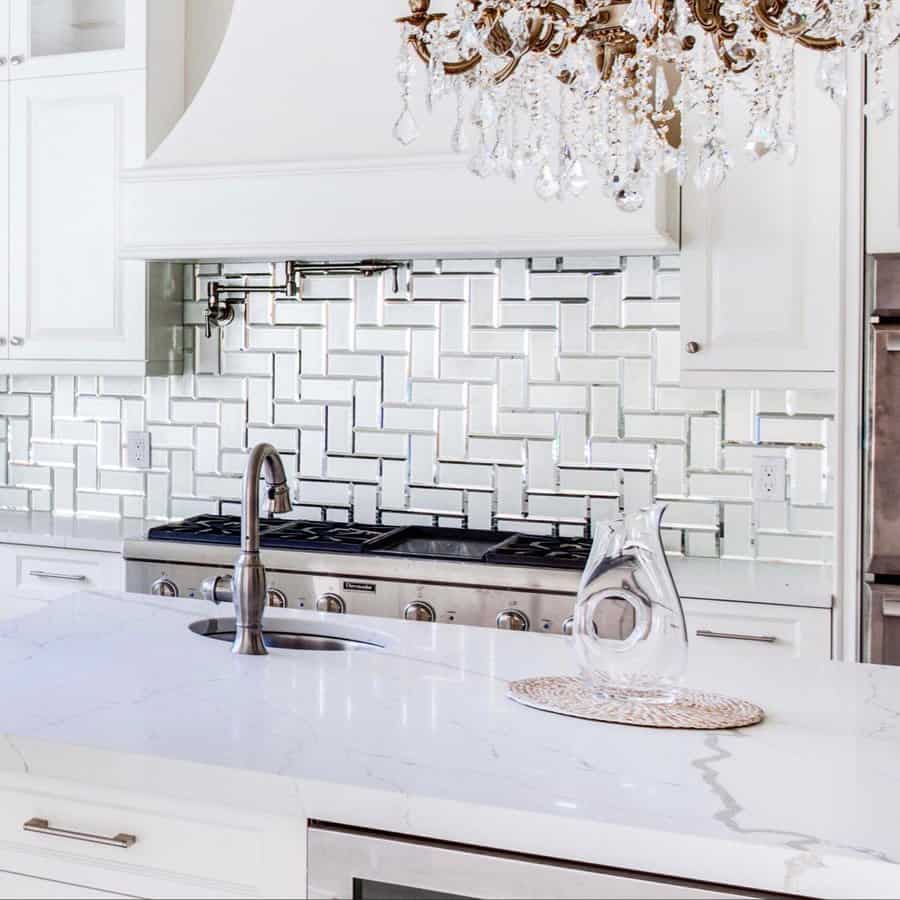 Glass backsplashes come in several different colors. You can't go wrong with white or a shade of light blue. On the other hand, black glass is undeniably sleek and a touch dramatic.
Unfortunately, glass sheets cost a pretty penny. Repairing damage typically means replacing the entire panel. If you're looking for an economical version of this trend, consider a traditional glass tile backsplash instead.
4. Marble
If you want to maintain a neutral color palette throughout your kitchen, natural stone is an ideal choice for your backsplash tile. Marble, in particular, pairs well with nearly all kitchen decor.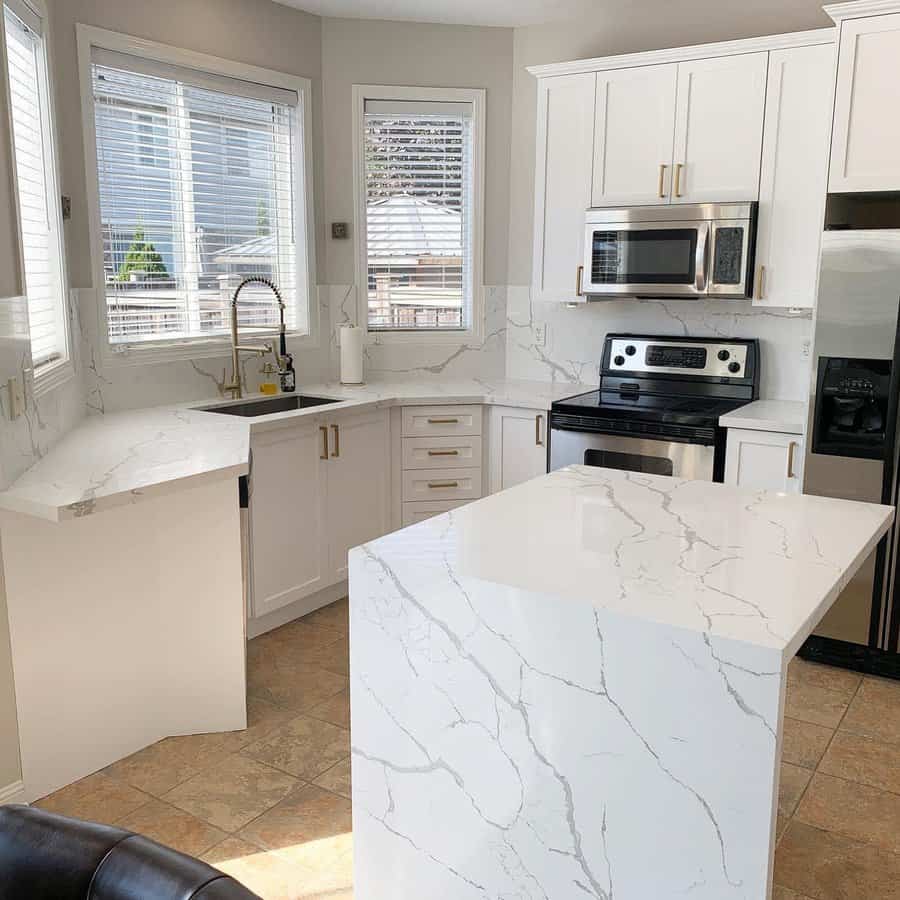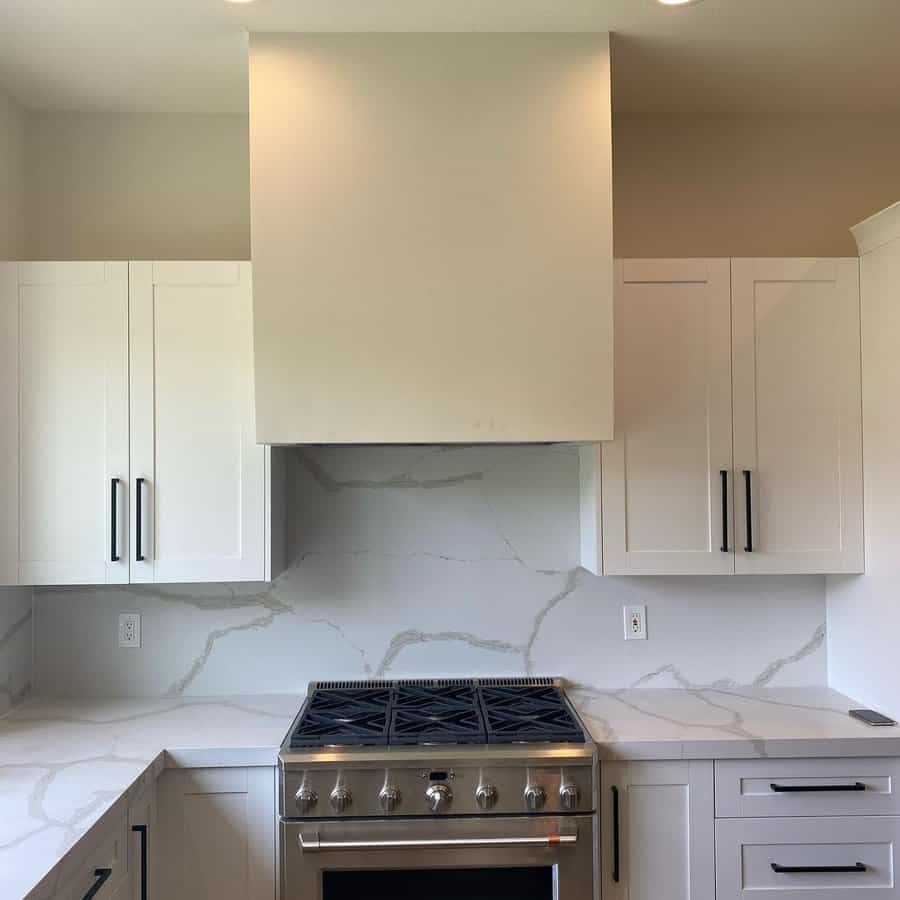 The trendiest way to use marble for a tile backsplash is in large, uninterrupted panels. This design preserves the color variations and patterns within the stone. Combined with a marble countertop, this will give your kitchen a modern, seamless aesthetic.
The innate color differences in marble allow for designs that stand out without overwhelming your kitchen.
5. Metal
Have you ever thought about using metal tile for your kitchen backsplash? Depending on how you style it, this material can give your kitchen an ultra-modern or classically rustic atmosphere.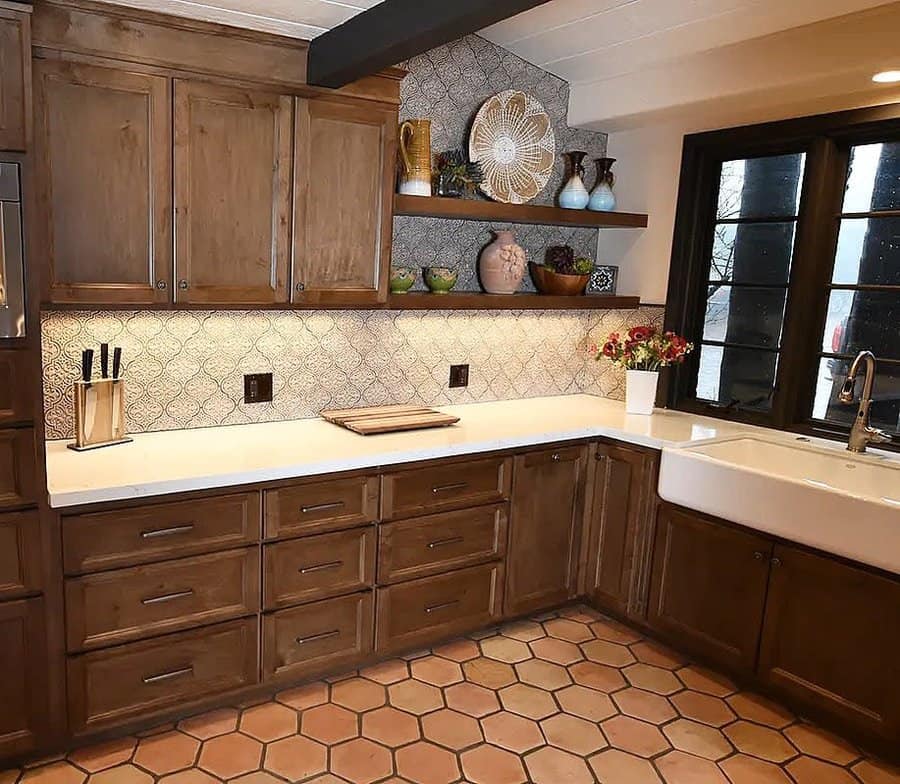 For a modern metal backsplash, opt for a stainless steel or brushed nickel finish. If you want your kitchen to have an Old World aesthetic, copper is your best option.
One of the most wonderful things about metal is that it's incredibly easy to press patterns into the material itself. Porcelain, ceramic, and stone tiles just can't compete with that potential versatility.
6. Pattern
If plain subway tile isn't for you, why not give your kitchen backsplash a personality of its own? With the growing popularity of maximalist design, patterned kitchen backsplash ideas are becoming increasingly common.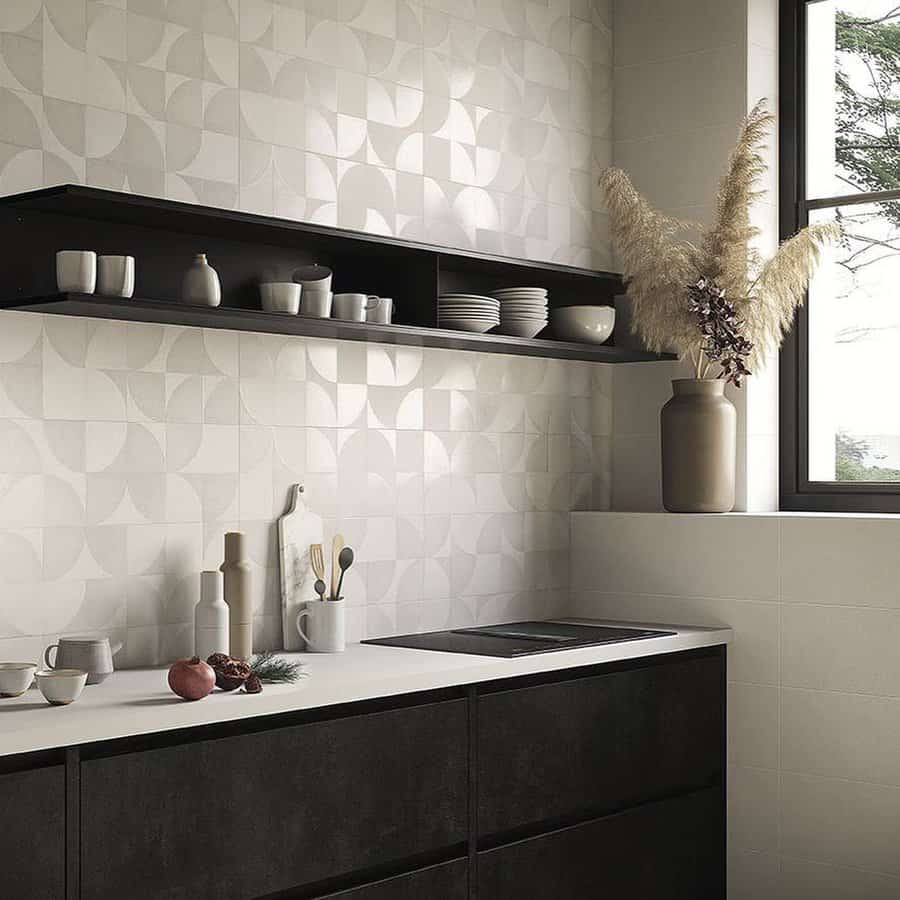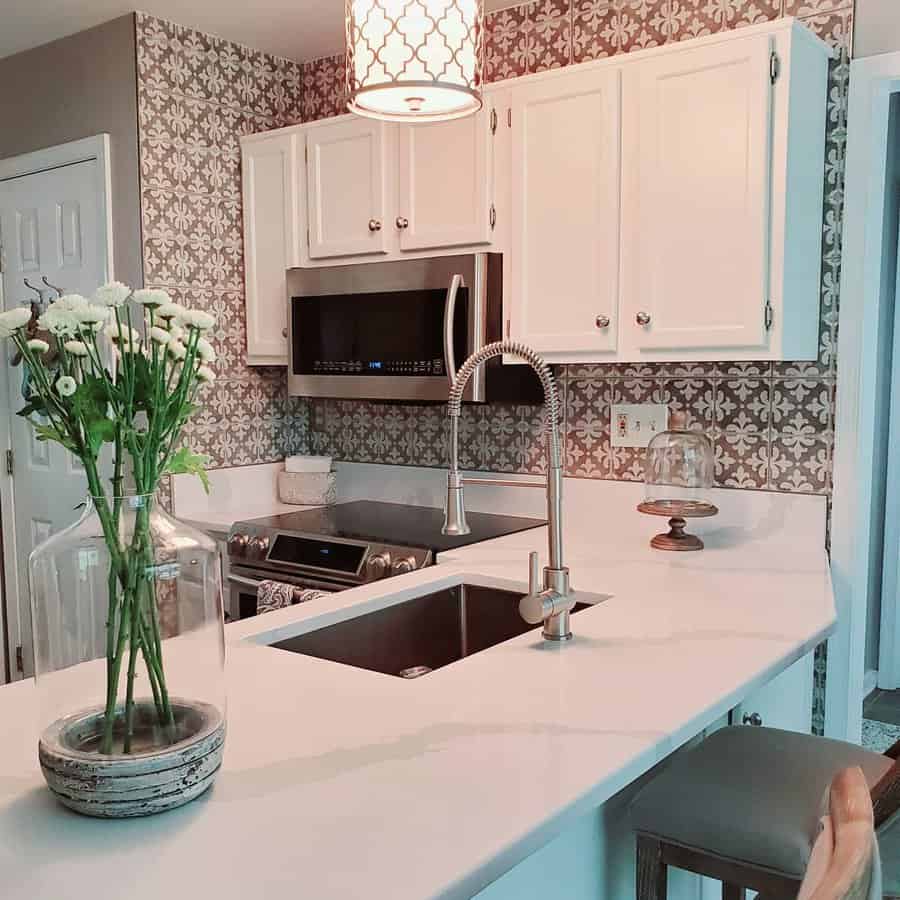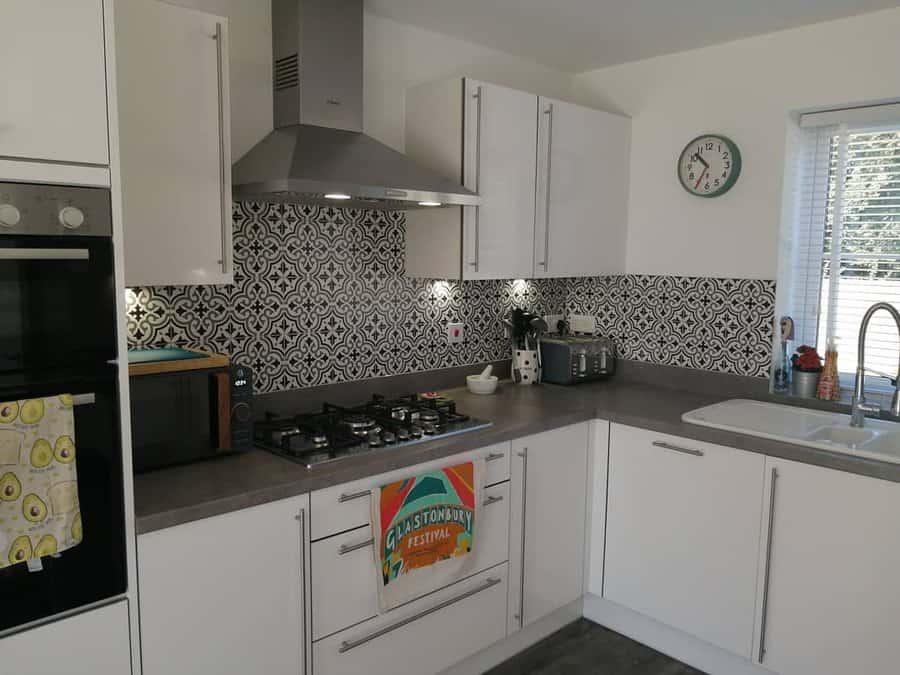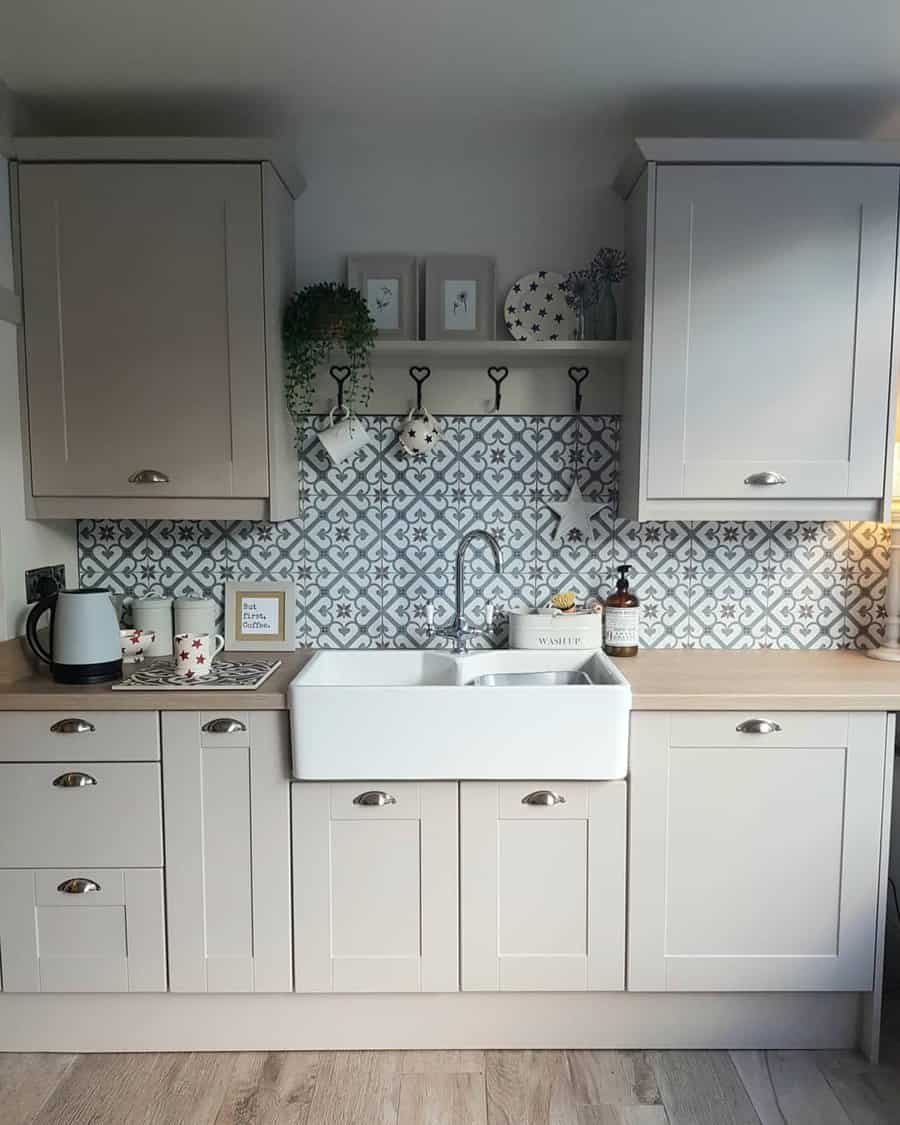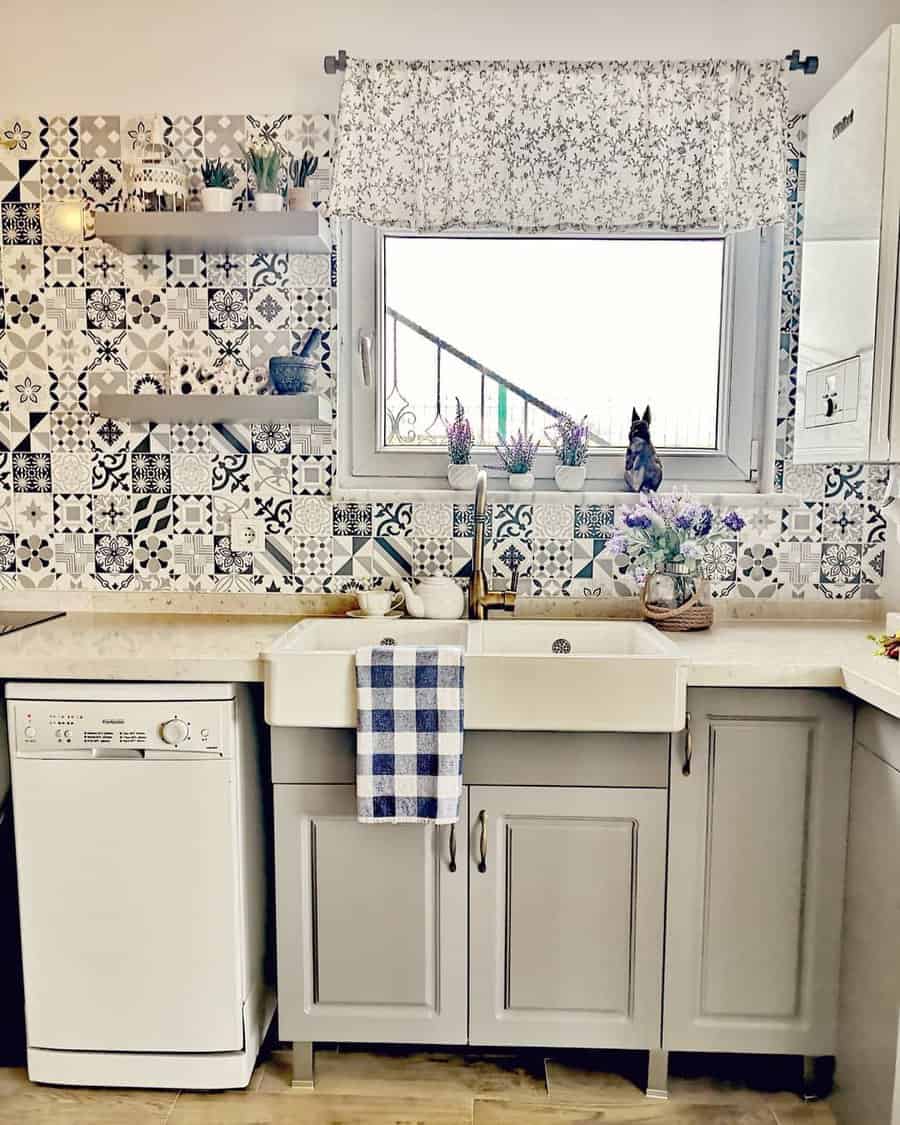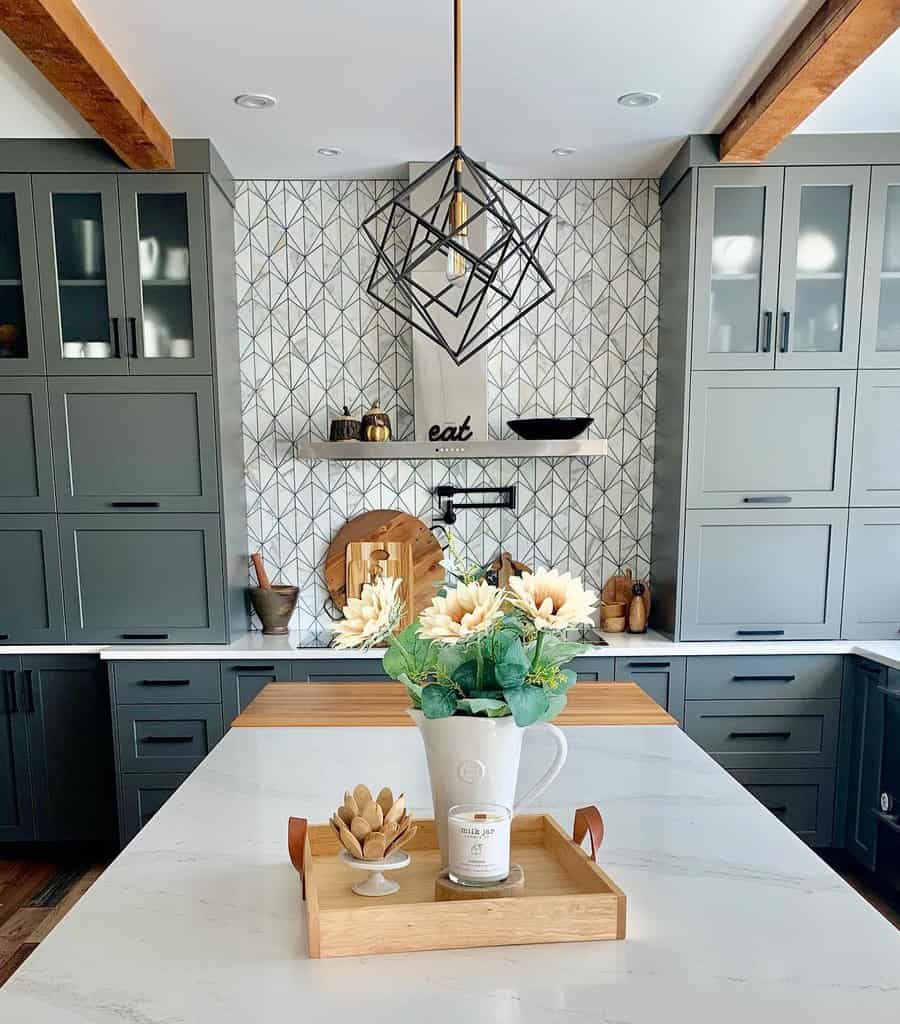 Moroccan tile is a go-to option for any patterned backsplash. Installing these intricate tiles is quick and easy.
Remember that patterned tile does not need to include multiple colors. Monochromatic designs can have as big of an impact without making your kitchen backsplash feel visually cluttered.
7. Rustic
White subway tile might be the star of contemporary farmhouse design. But this clean-cut backsplash idea won't cut it for an authentic rustic aesthetic.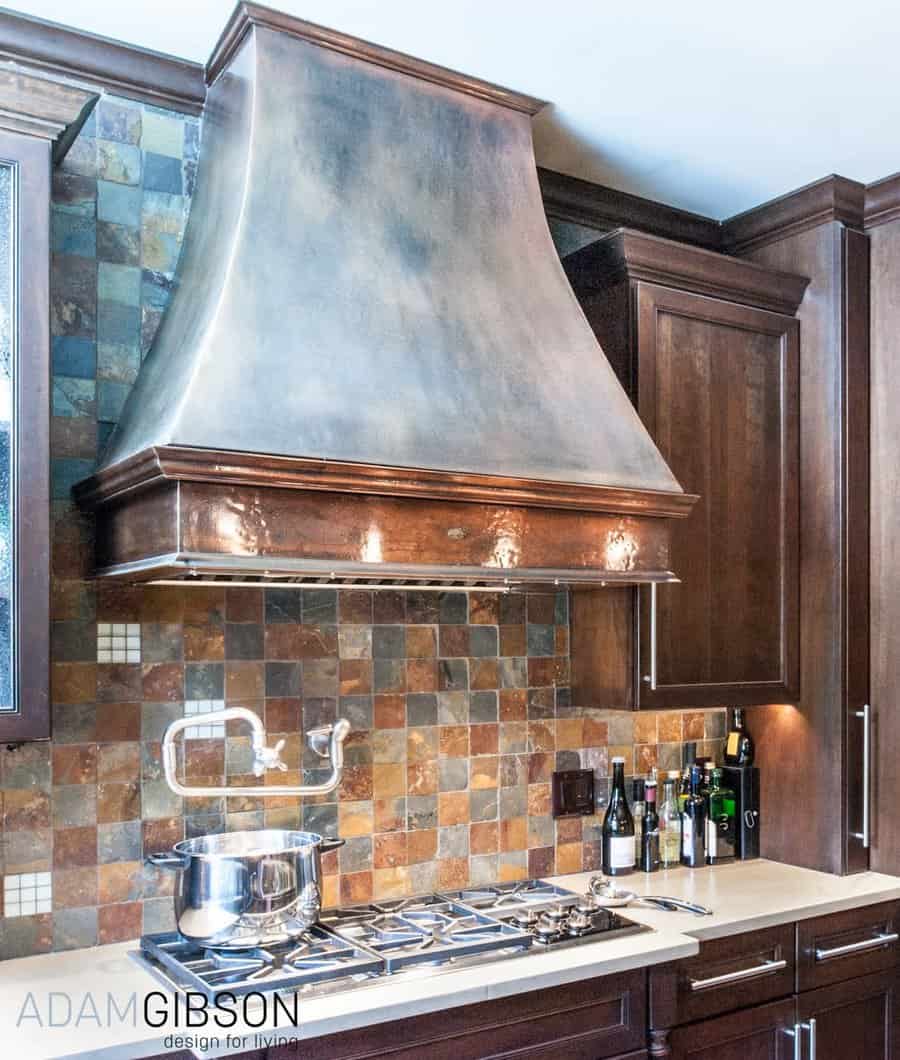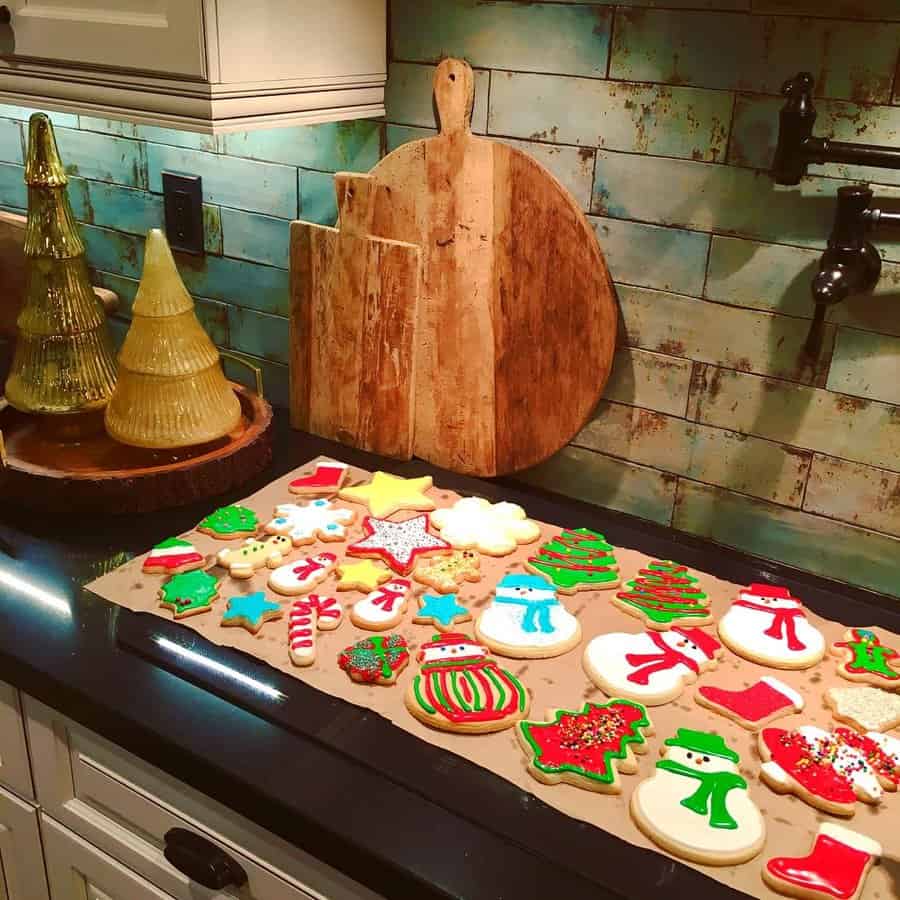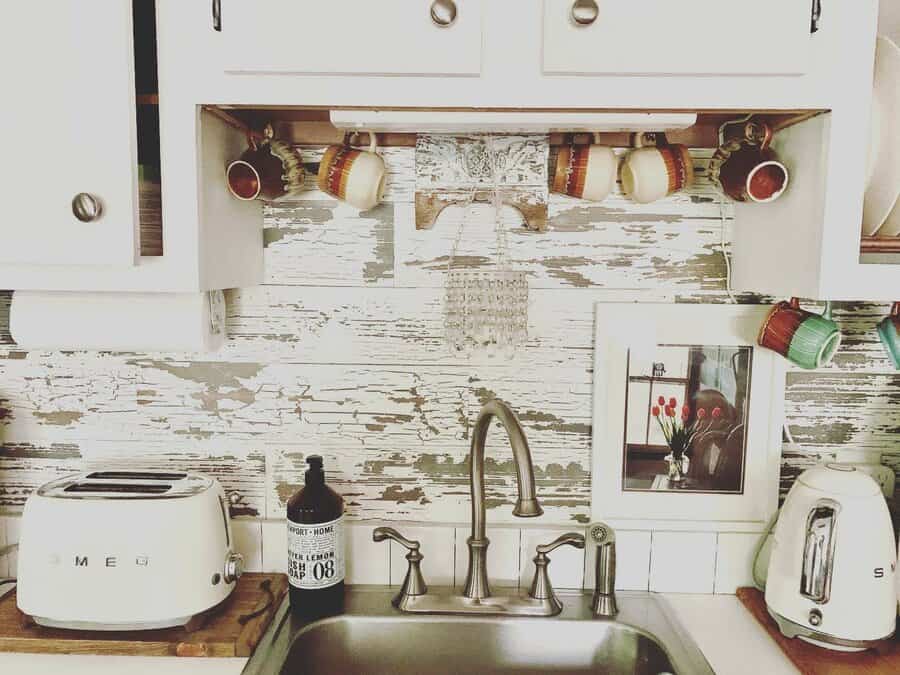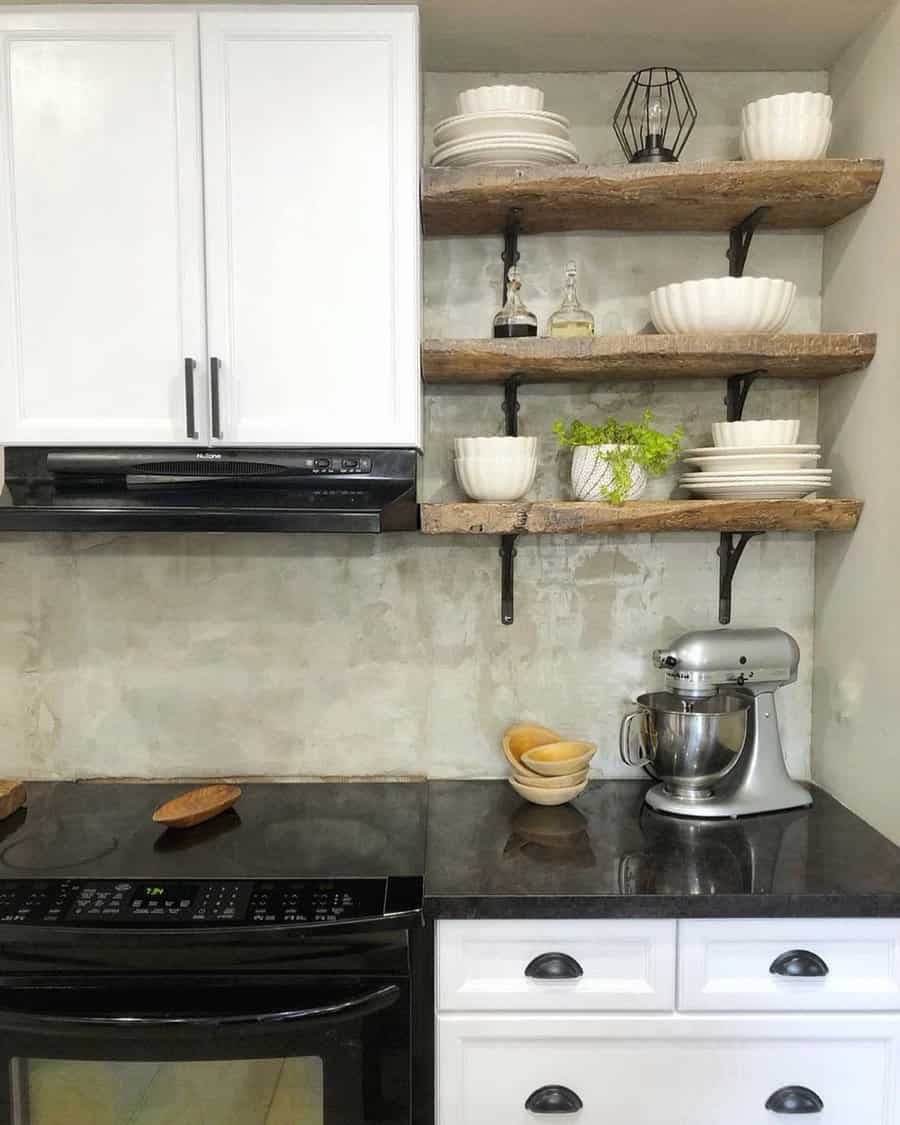 The secret to a rustic kitchen backsplash is to select a material that looks well-loved from day one. Opt for a backsplash made of classic building materials like shiplap, brick, or tin.
Embrace the imperfections in your backsplash design and avoid bright colors, intricate patterns, and unusual tile shapes. After all, rustic backsplashes are more about utilitarianism than perfection!
See more rustic kitchen ideas here.
8. Stone
Marble is far from the only natural stone that makes a great backsplash. Whether your home decor leans industrial or rustic, there are countless ways to incorporate stone in your new kitchen backsplash.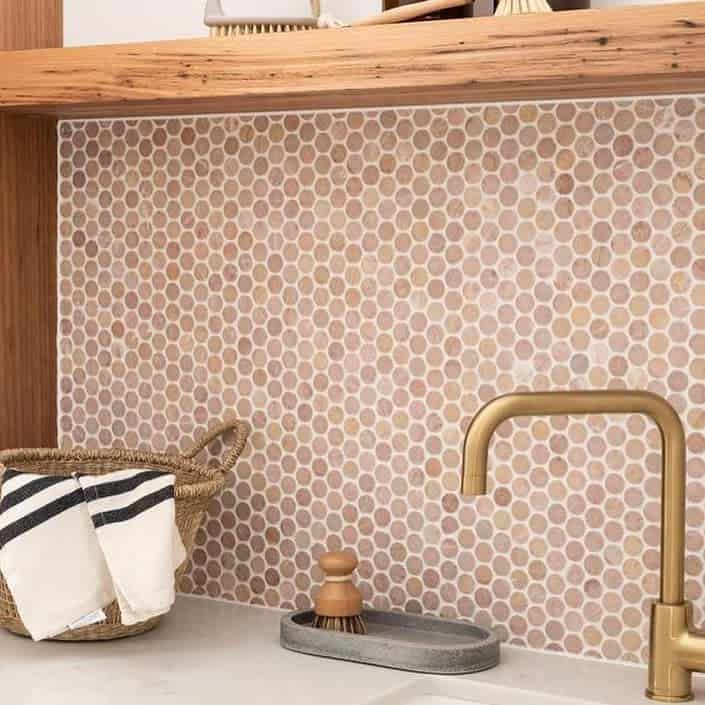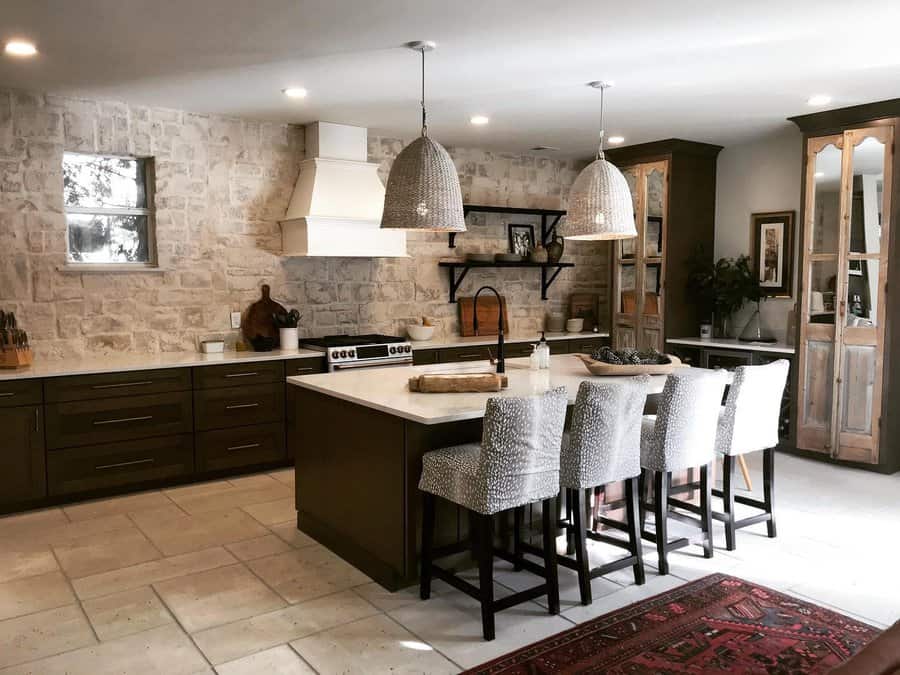 Don't be fooled… the vast majority of stone backsplashes are not made of solid stone at all. You can replicate the look and feel of natural stone minus the labor and expense with a sculpted wall overlay.
If you have your heart set on using real stone for your kitchen backsplash, look for rough-cut tiles that can be installed like ones made of glass or porcelain. Pebbles can also be set like penny tiles for a one-of-a-kind backsplash that's perfect for a lodge or cabin.
9. Tiles
One of the worst assumptions you can make about tiles is that they only come in a handful of styles. Today, interior tiles are available in countless different shapes and finishes. And if you can't find the exact style you're looking for, there's a good chance you can special order it!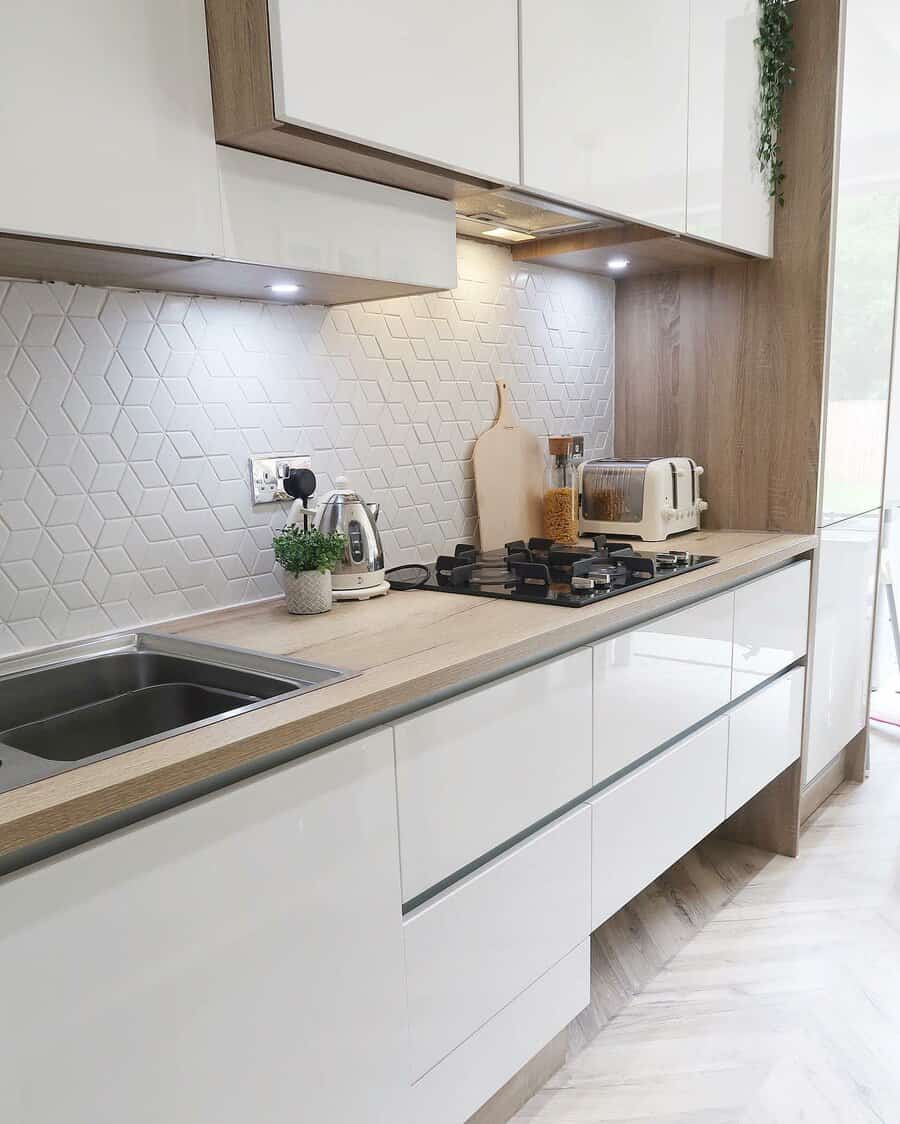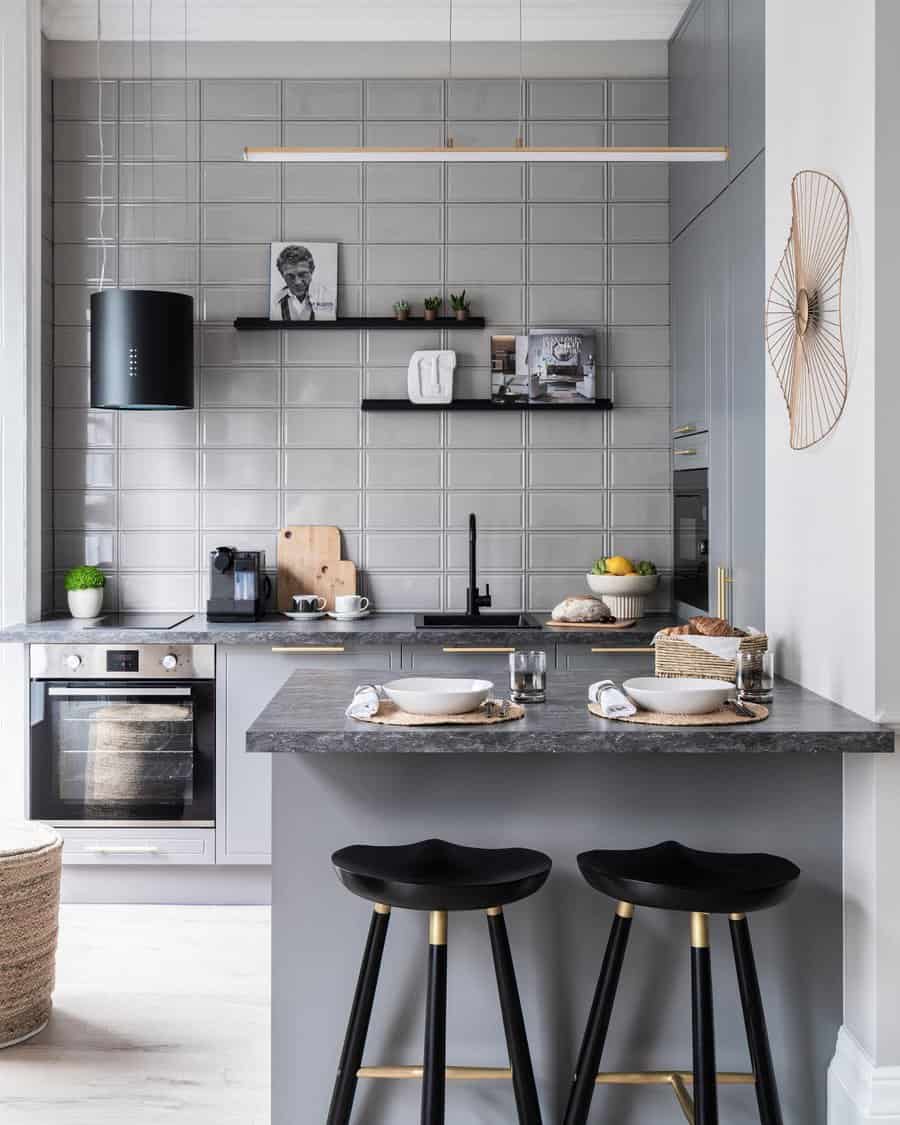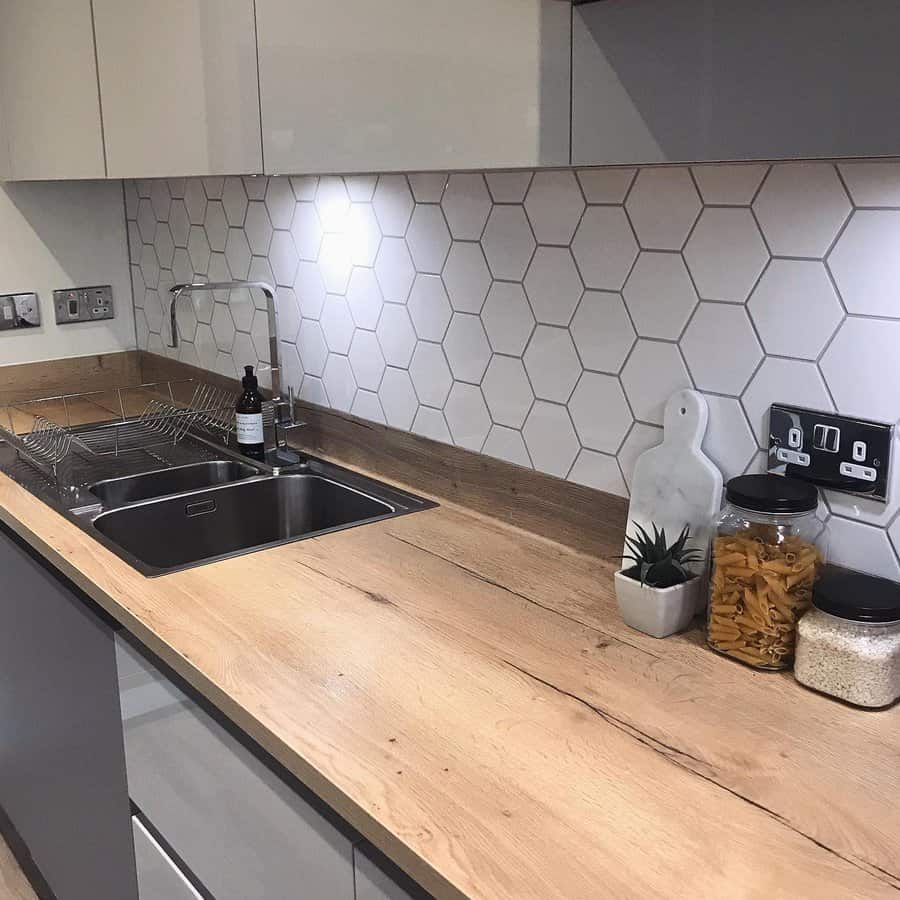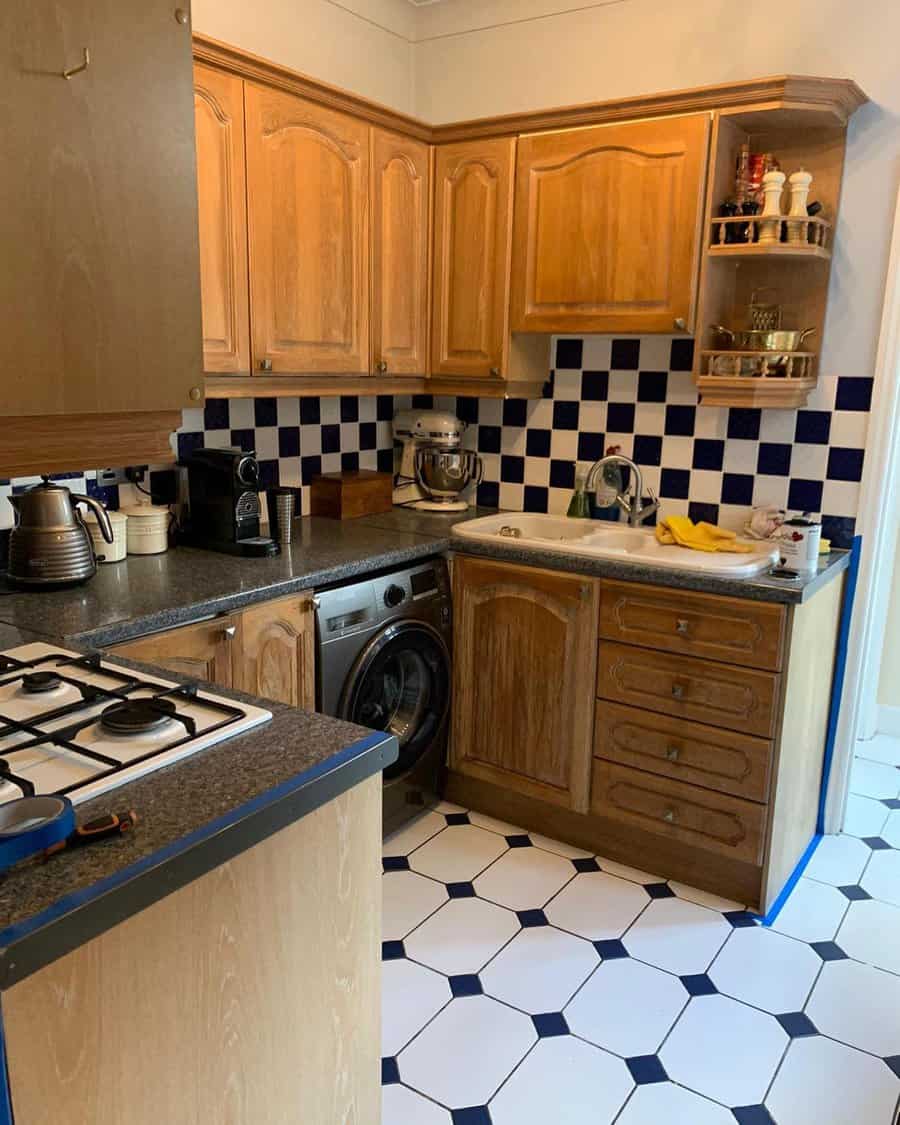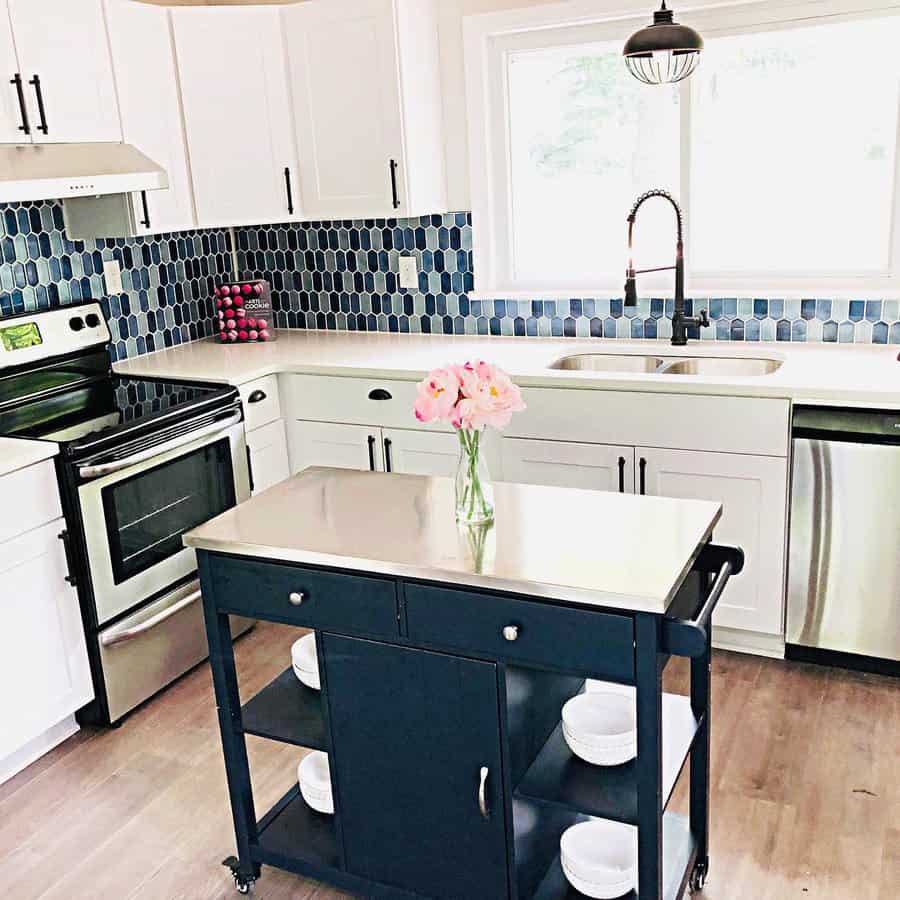 Less is often more. Don't overwhelm your intricate tile layout with garish colors or vice-versa. If you want to highlight your backsplash tiles, a monochromatic color palette might be best.
Of course, tile setting is an art form! While some decorative tiles are DIY-friendly, it's 100% worth hiring a professional to create a custom backsplash for your kitchen walls.
10. Unique
There are plenty of interesting ways to give your kitchen backsplash a unique touch. These projects may not be as straightforward as uniform subway tiles but are well worth the extra time and creative energy required.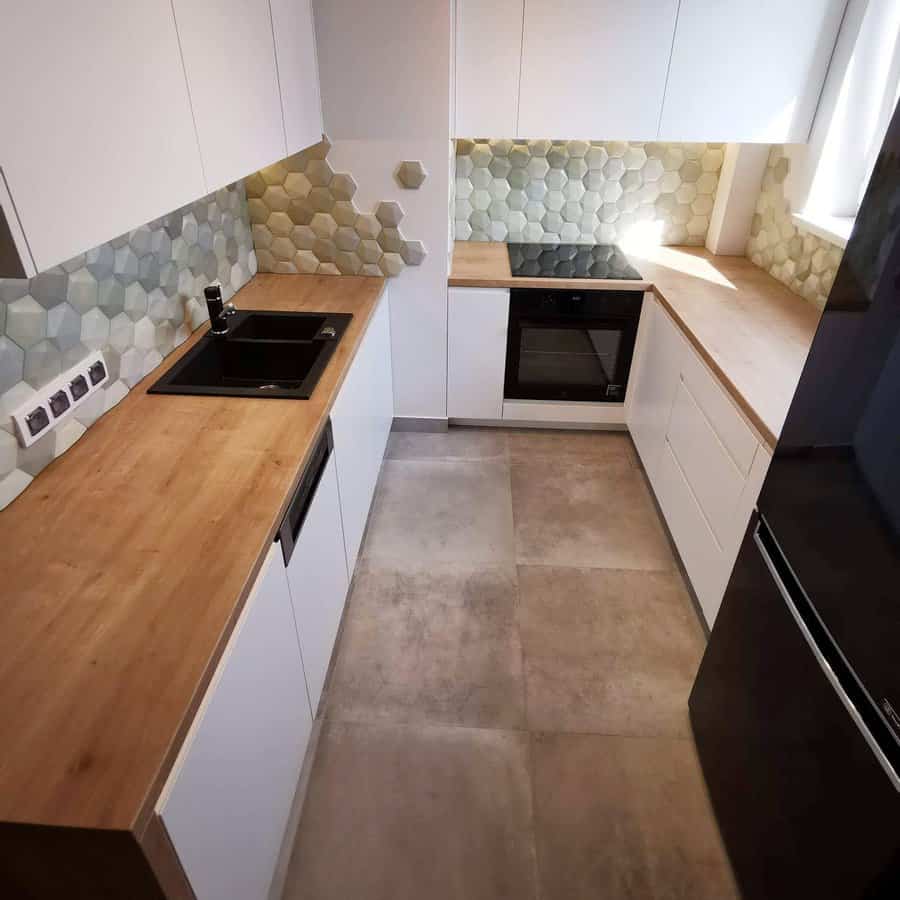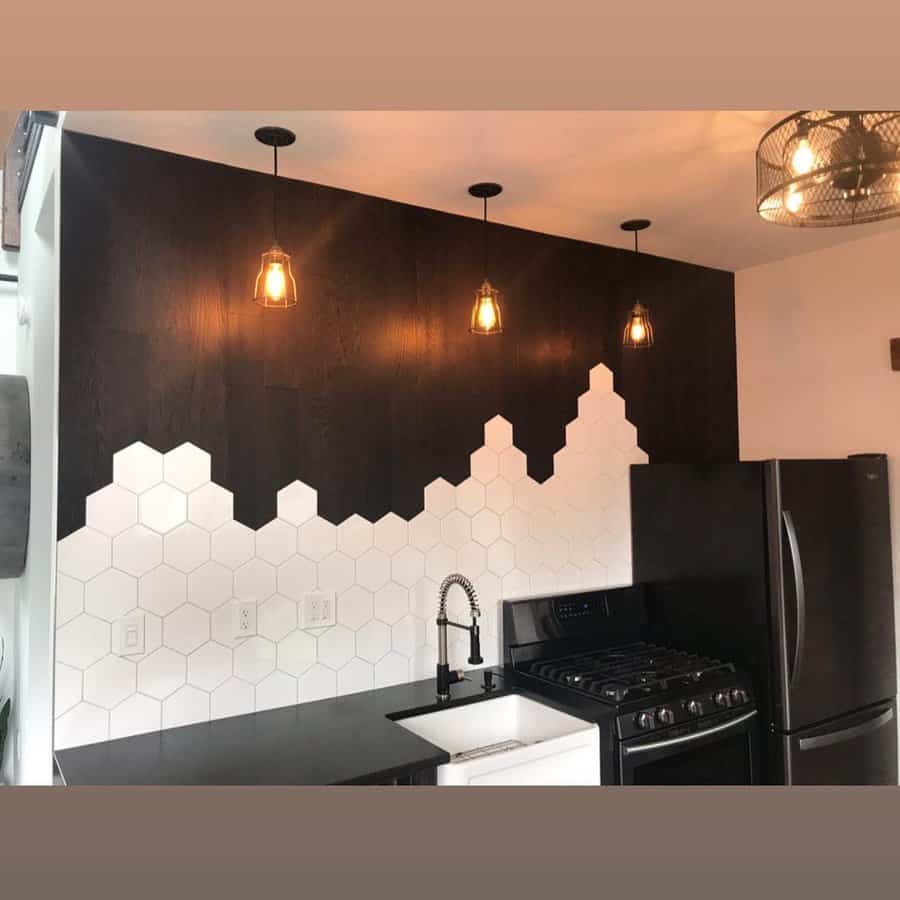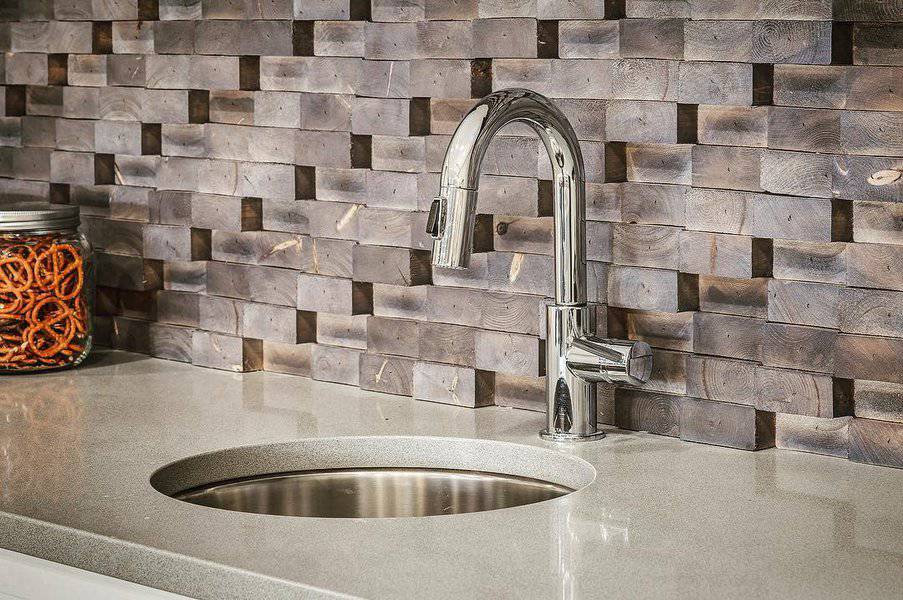 An asymmetrical backsplash is simple yet unexpected. You can achieve this look with shaped tiles or different colors. Play around with gradients and high-contrast shades in your kitchen tile design.
There's also no rule that backsplash tiles must end in a straight line. One of the most unique details you can include in your kitchen is a geometrical backsplash. Hexagonal tiles work particularly well for this idea!
11. Wood
If you're looking for an alternative to plain marble or porcelain tile, a wooden backsplash might be right up your alley. (As long as you apply the right sealant, wood can be just as durable as tile!)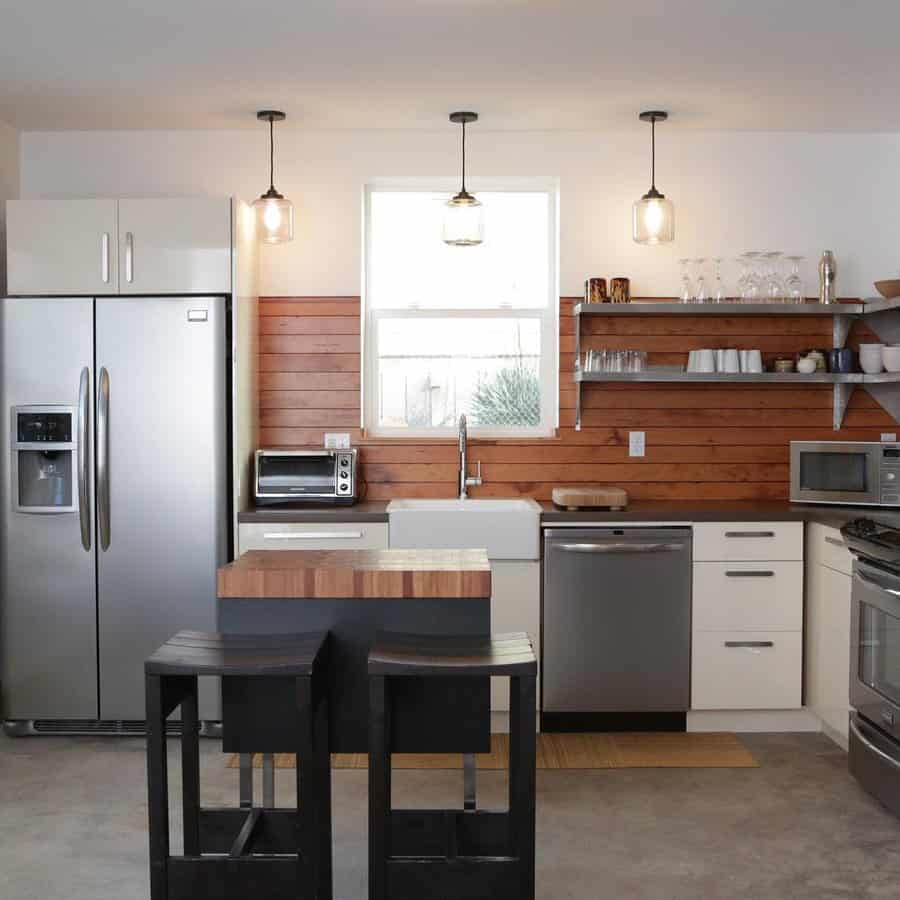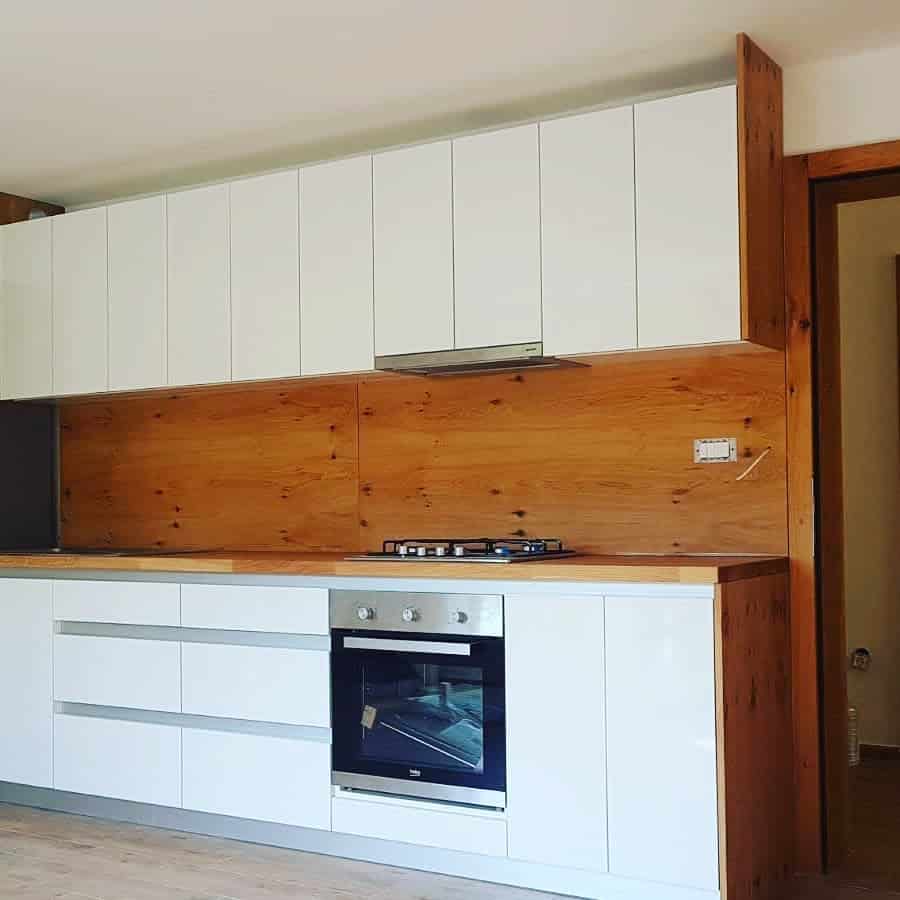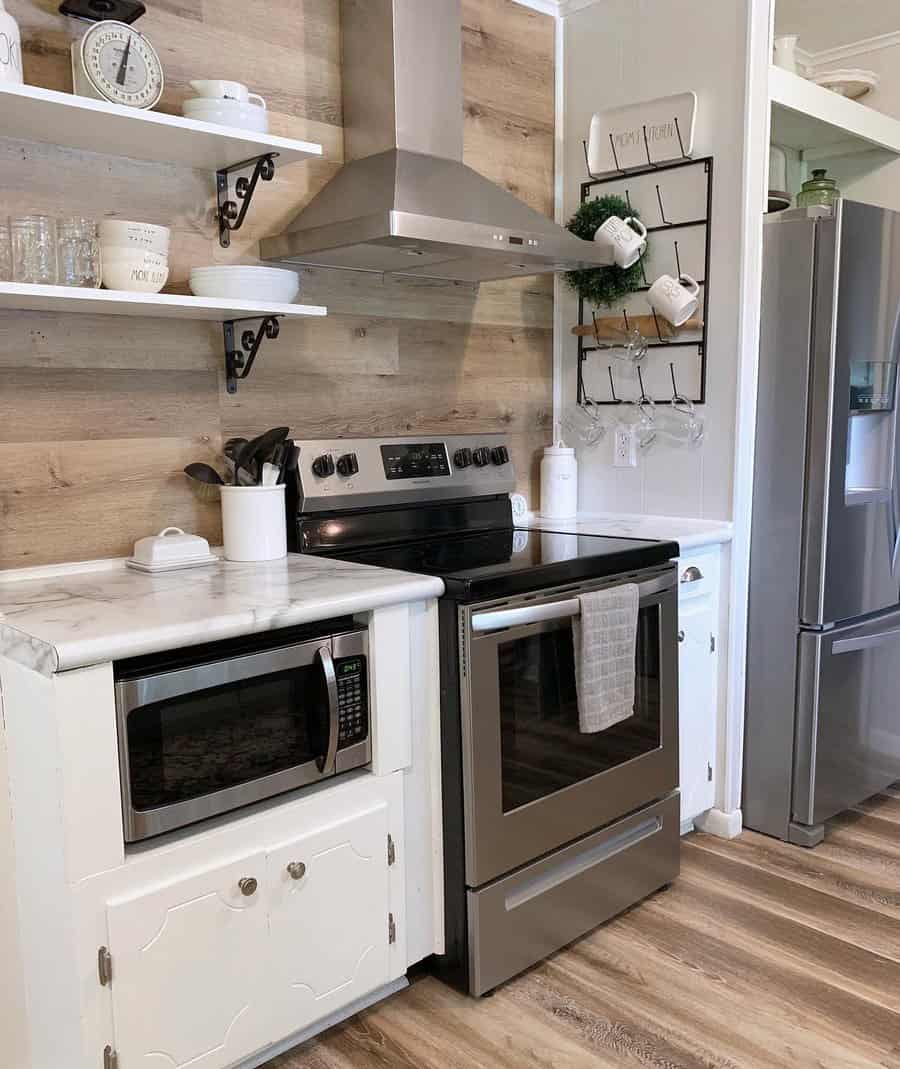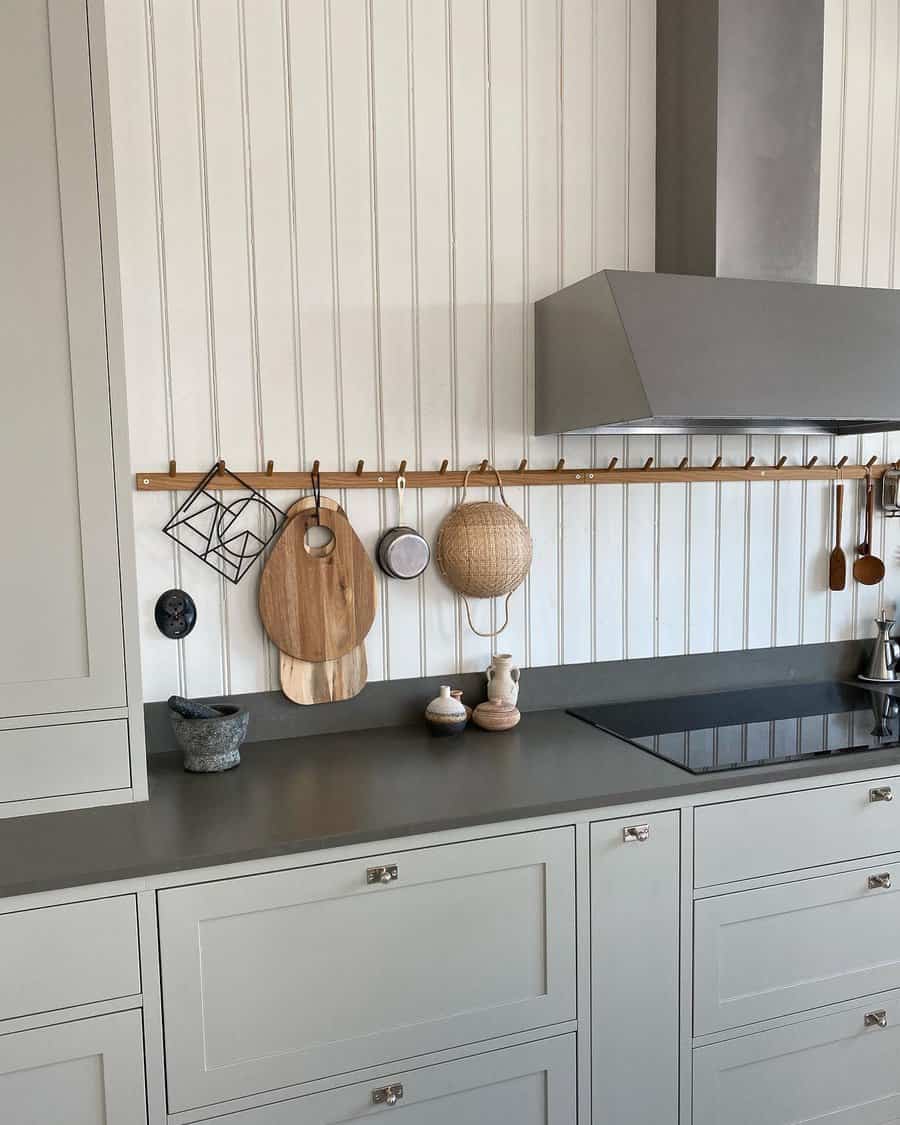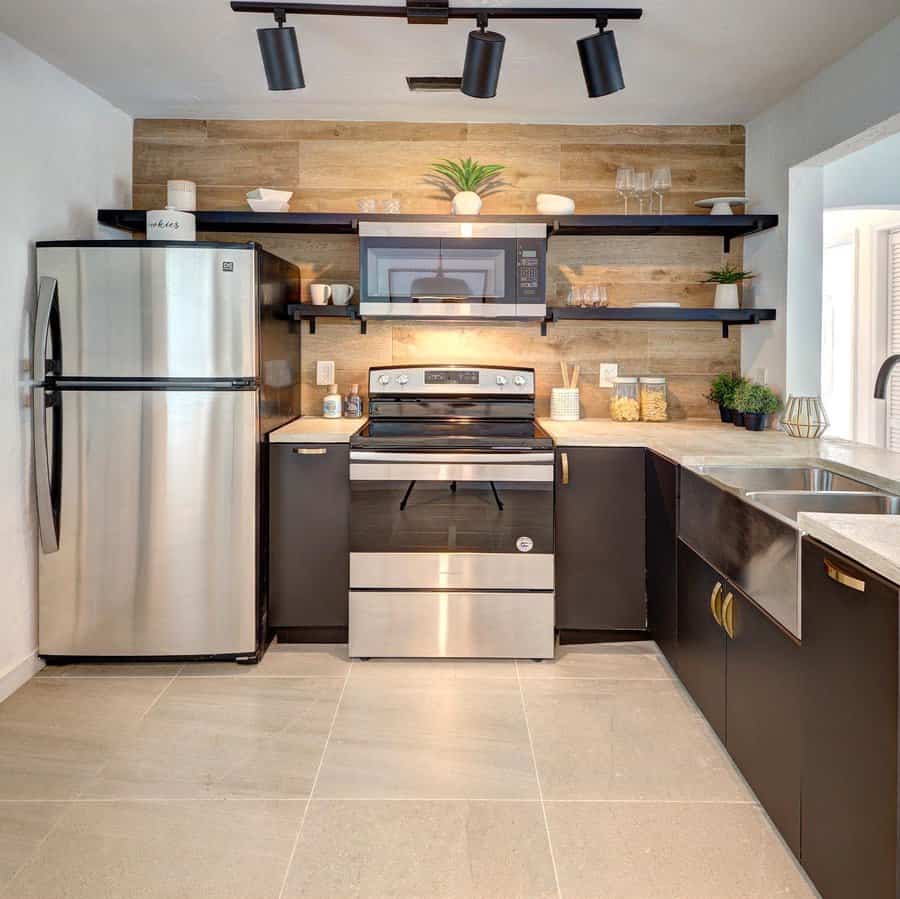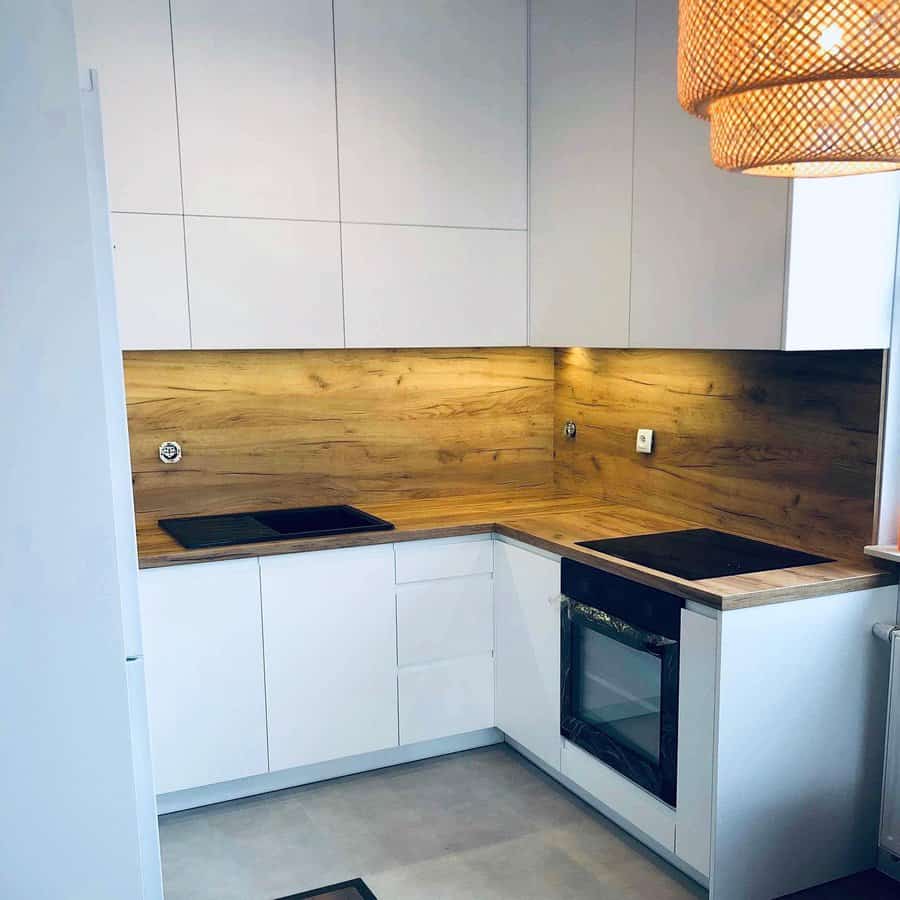 Instead of square or rectangular tiles, wood backsplashes tend to be made of planks or large panels. These pieces can be arranged horizontally, vertically, or even horizontally.
Wood grain is both neutral and warm. But if natural wood doesn't suit your kitchen decor, you can paint your wooden backsplash at any point.