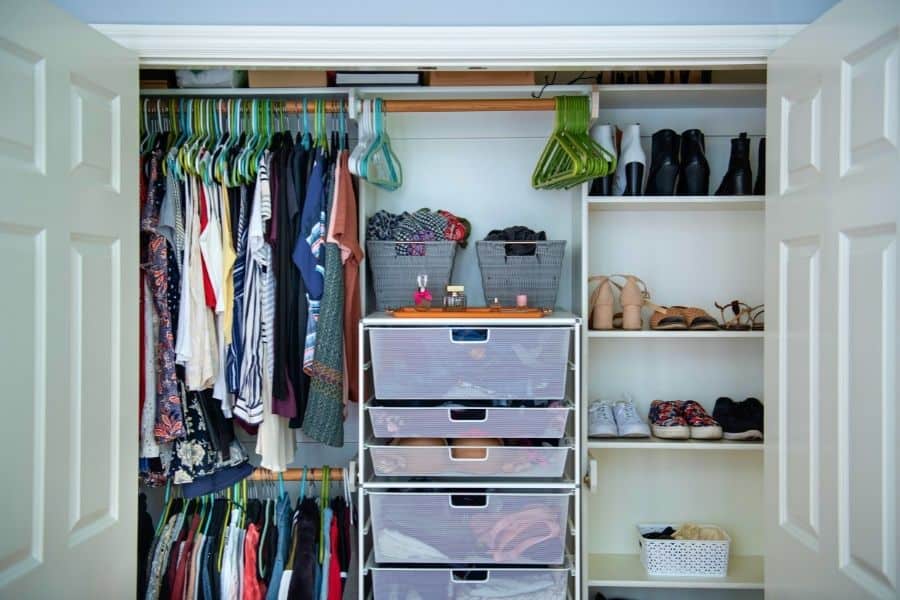 The Top 52 Small Closet Ideas
by — Kendrick Hulse

Published on October 1, 2021

Updated on October 15, 2023
Adequate storage has never been more important to the prospective homebuyer than it is right now. Even those who have no intention of leaving their current home are looking for ways to boost organization without losing functional living space.
The more closets in a home, the better. But, as every homeowner knows, not all closets are created equal.
A few simple strategies could help you make the most of limited closet space. Keep reading for the best small closet organization ideas for every room in your home!
1. Optimize with a Closet Organizer
A well-selected closet organizer transforms even the smallest closet into a functional storage hub. To optimize your space, incorporate a mix of shelves, hooks, and hanging rods. Beyond traditional organizers, crates offer a chic and adaptable storage solution. Stack them for shoes or accessories, and consider labeling for quick access. When paired thoughtfully, organizers and crates not only maximize space but also elevate your closet's aesthetics.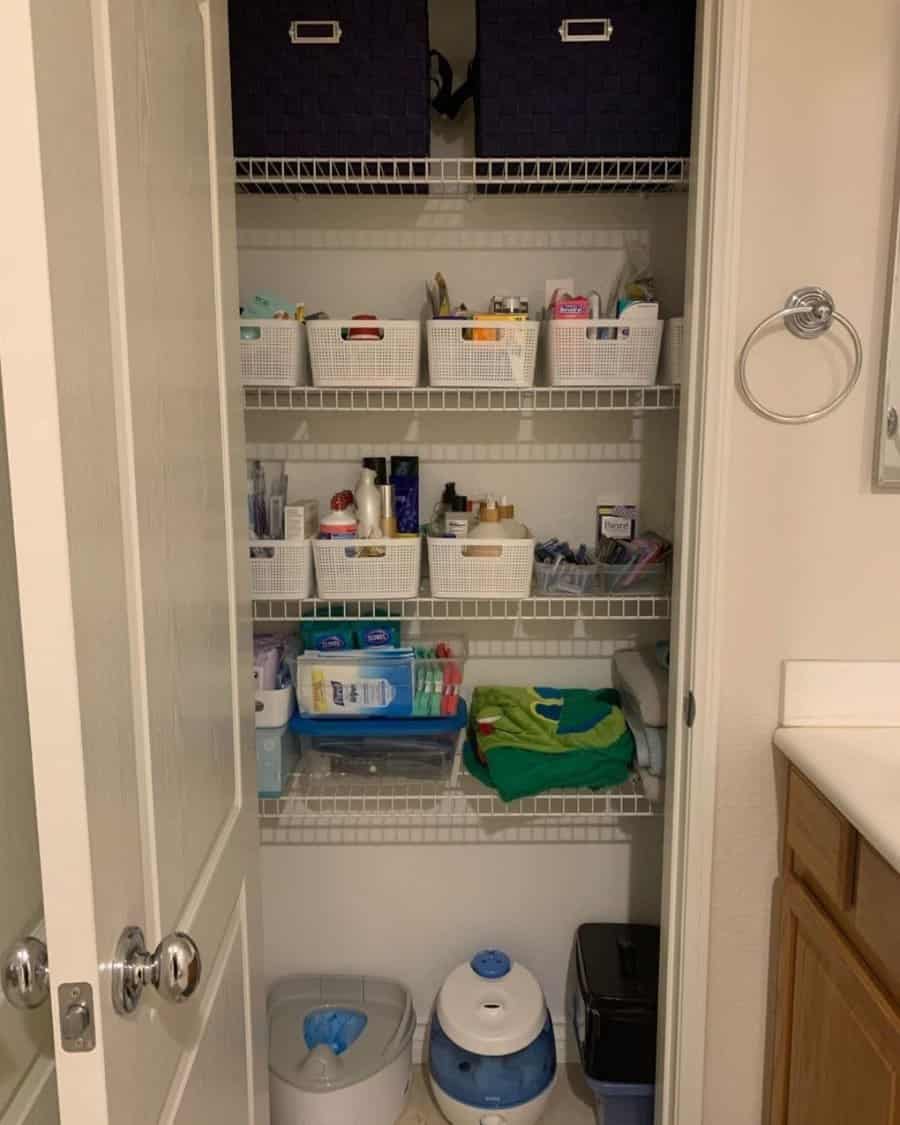 2. Maximize Space with Vertical Shelves
Vertical shelves turn compact closets into organized havens, especially for smaller items and accessories. By implementing these shelves, you create dedicated zones for jewelry, shoes, belts, and handbags. When designing, consider varying shelf heights to accommodate different items, and pair with decorative baskets or boxes to further enhance your closet's style and functionality.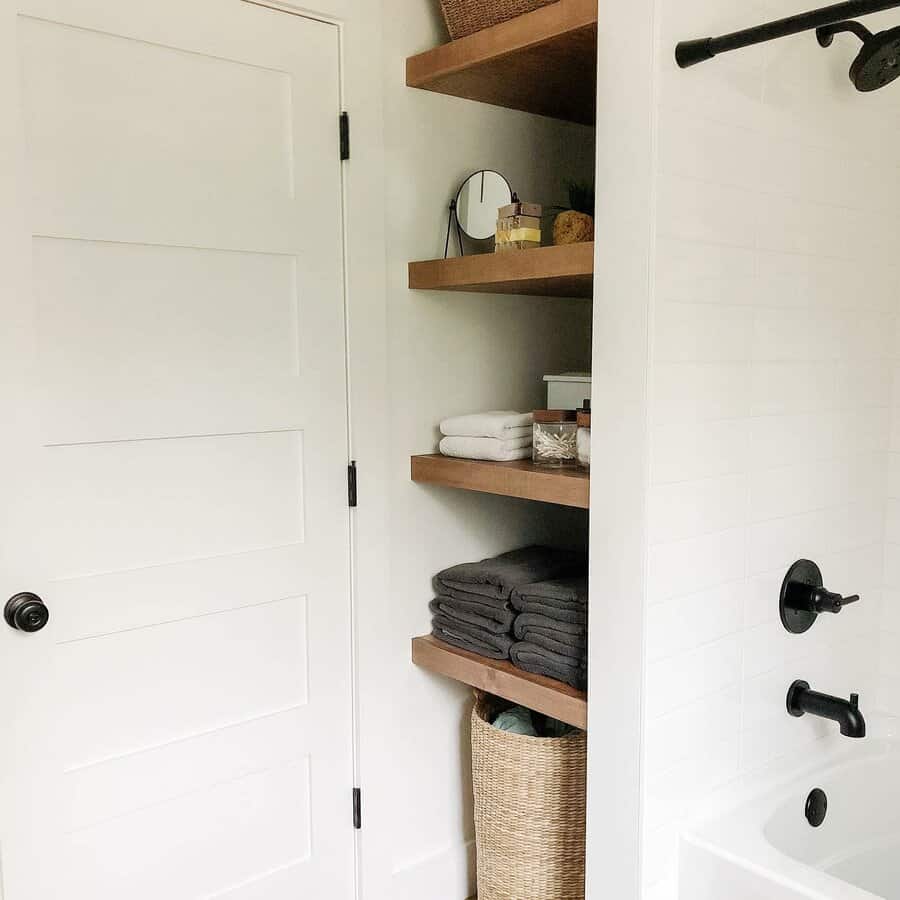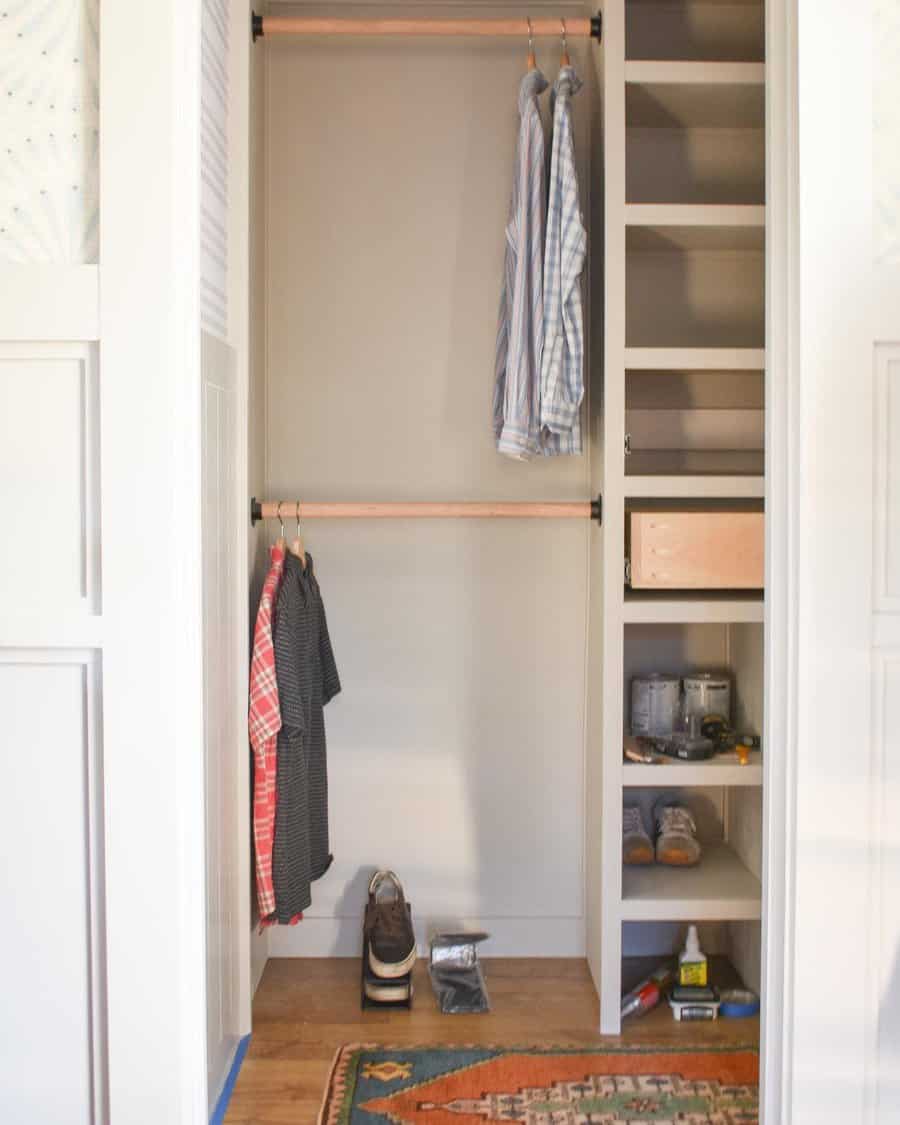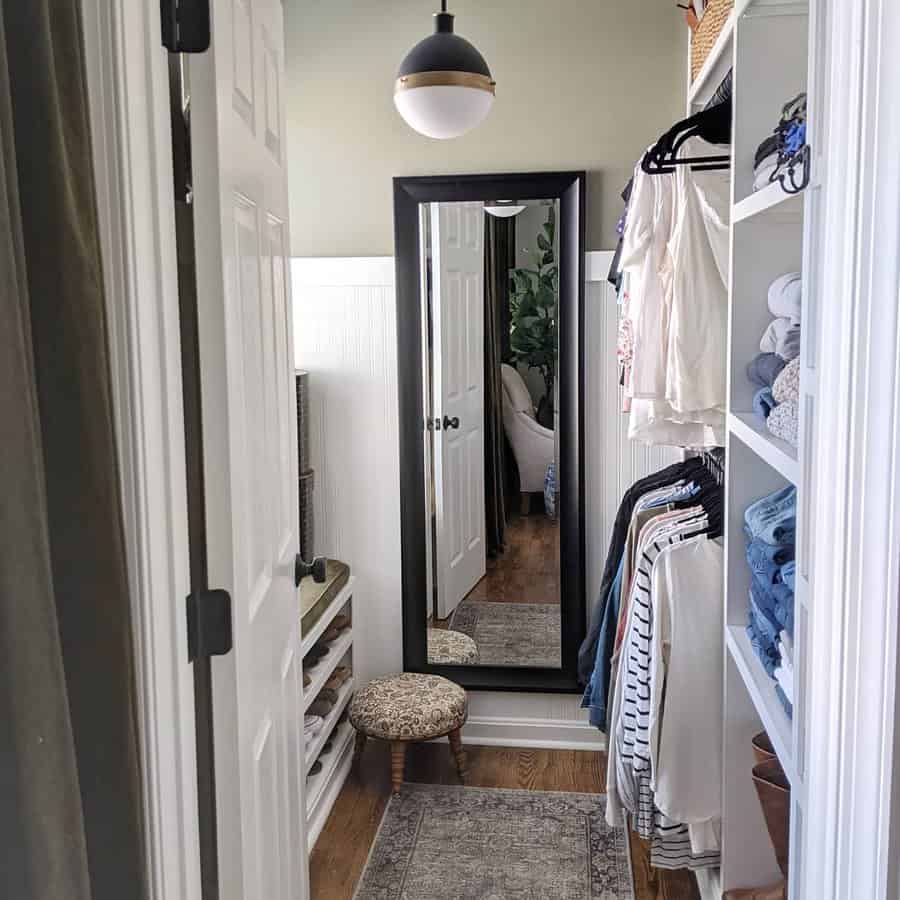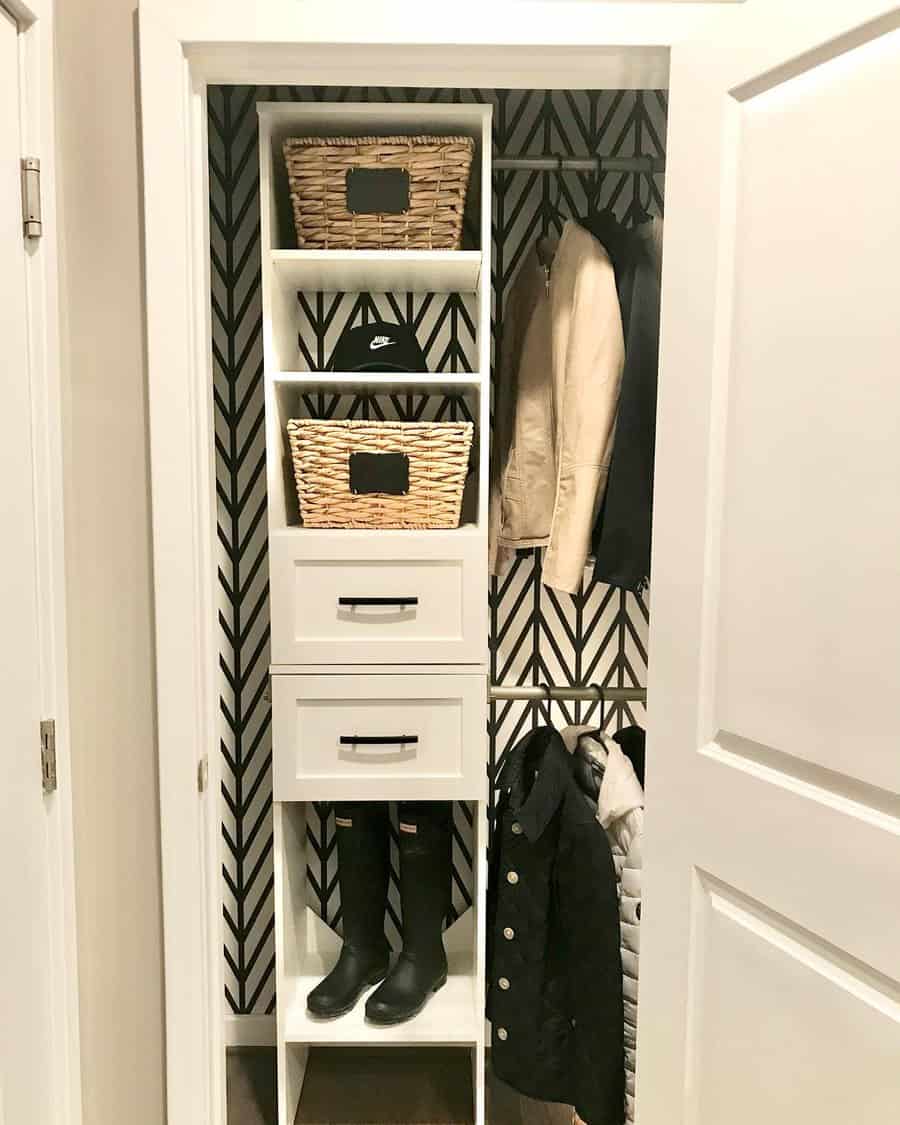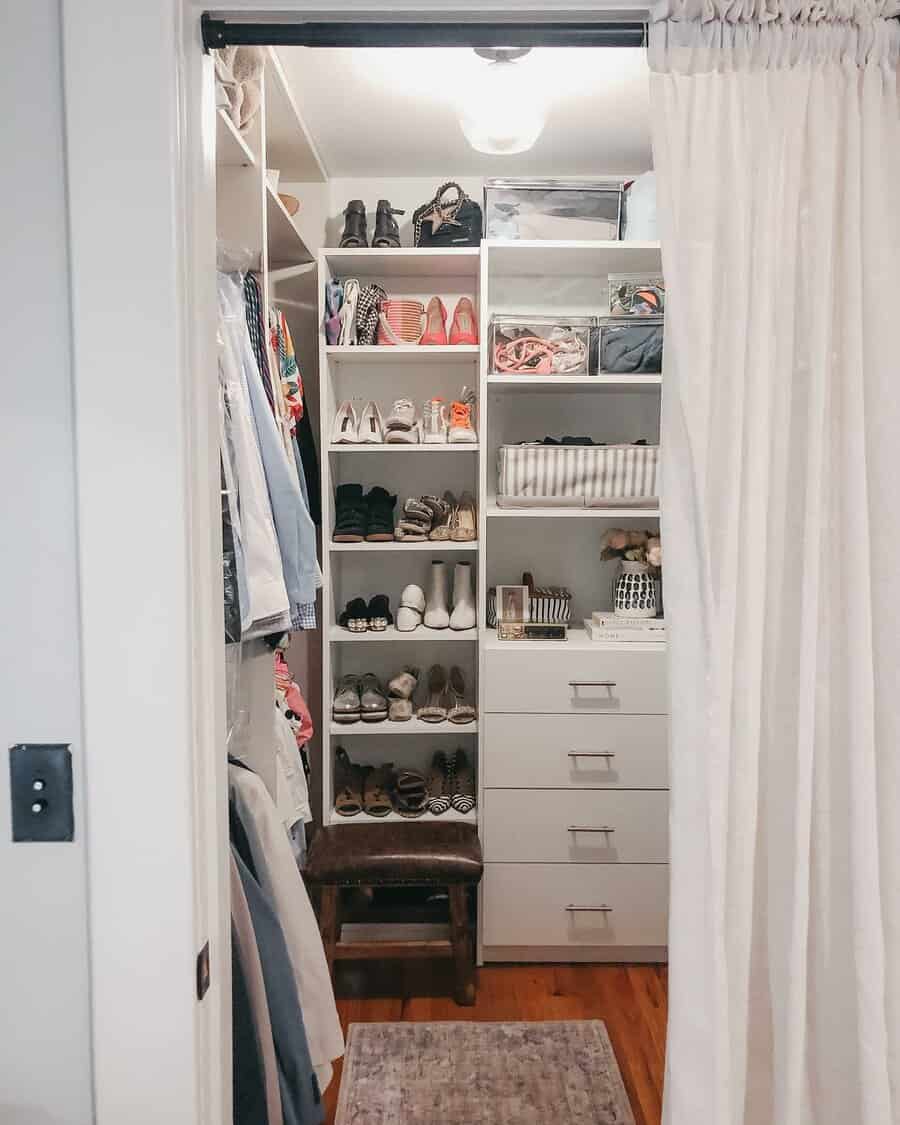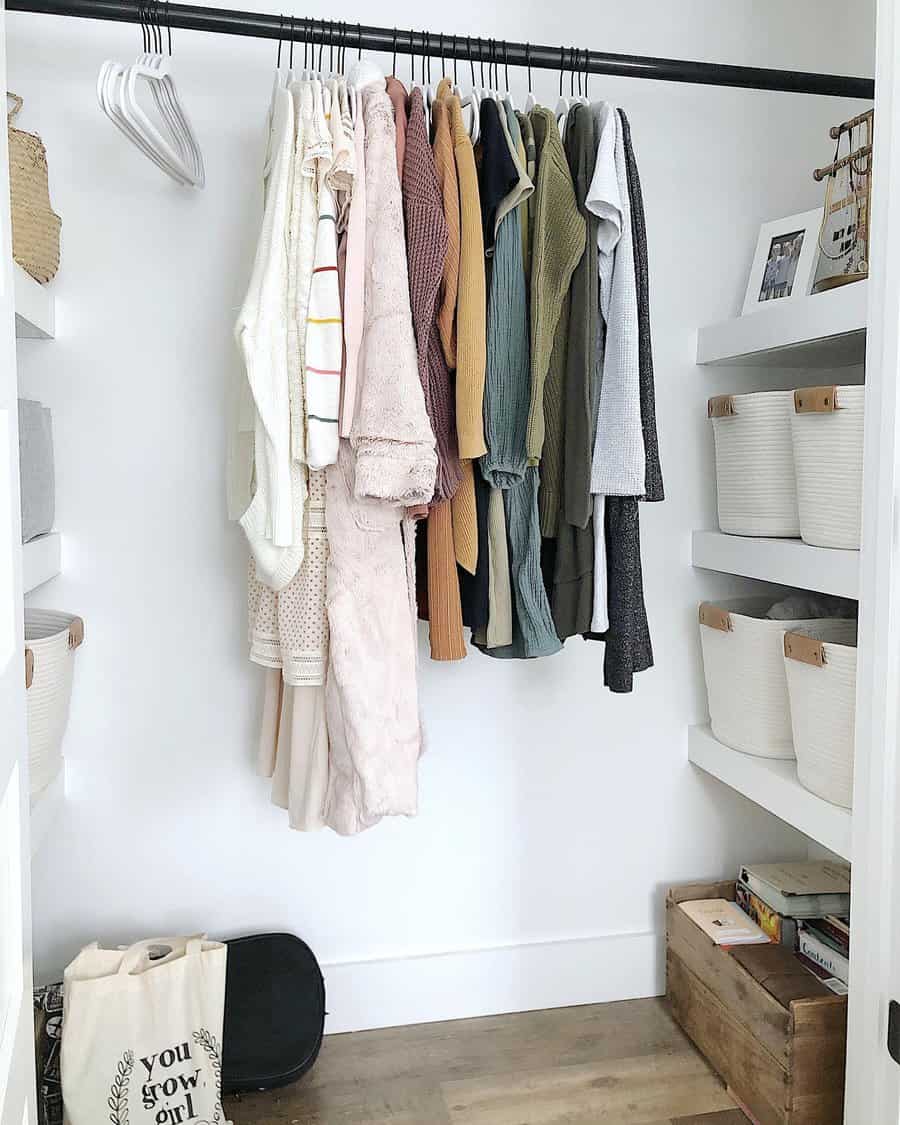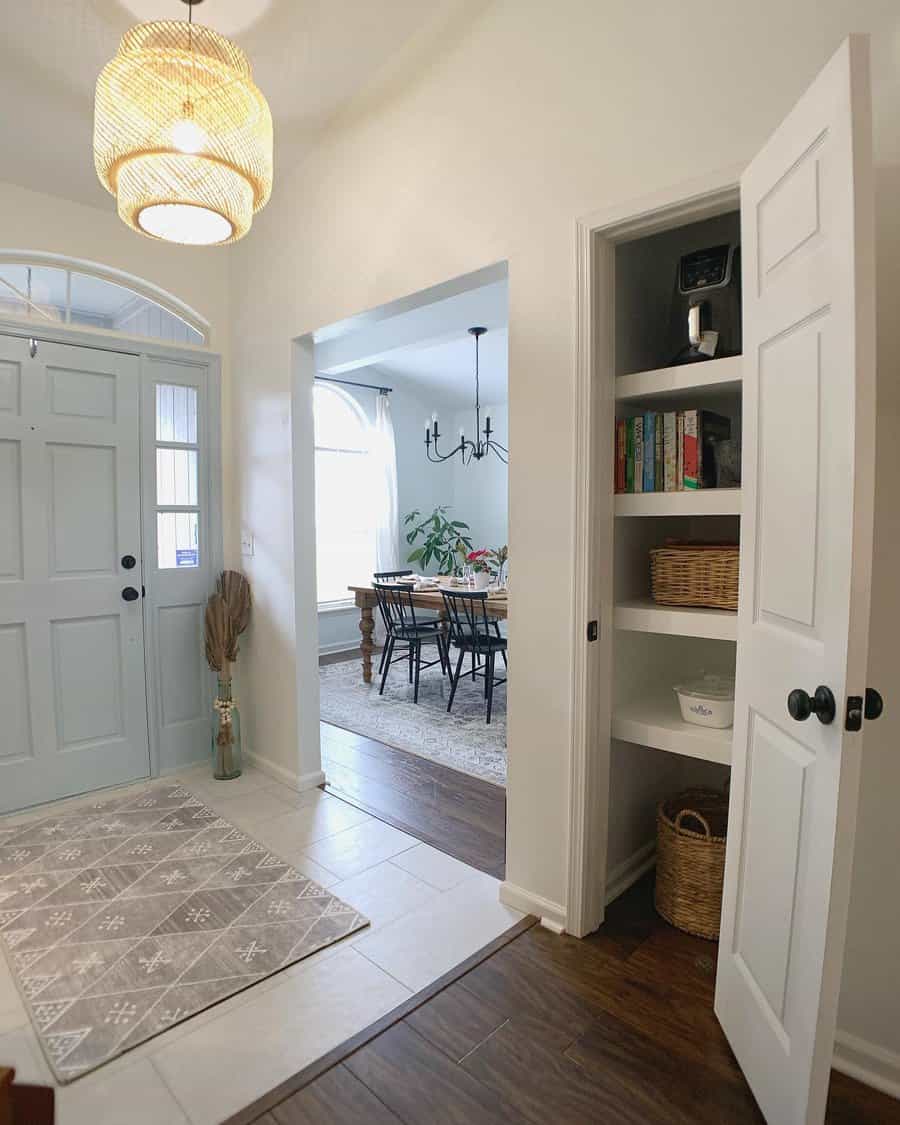 3. Tap into Overhead Closet Potential
Overhead storage in a closet effectively houses bulky winter attire and bedding, ensuring a clutter-free environment. By using clear labeled bins or attractive storage baskets, you can quickly locate and access your winter essentials. Additionally, when integrating overhead solutions, consider pull-down mechanisms or a sturdy step stool for safer, more convenient access to stored items.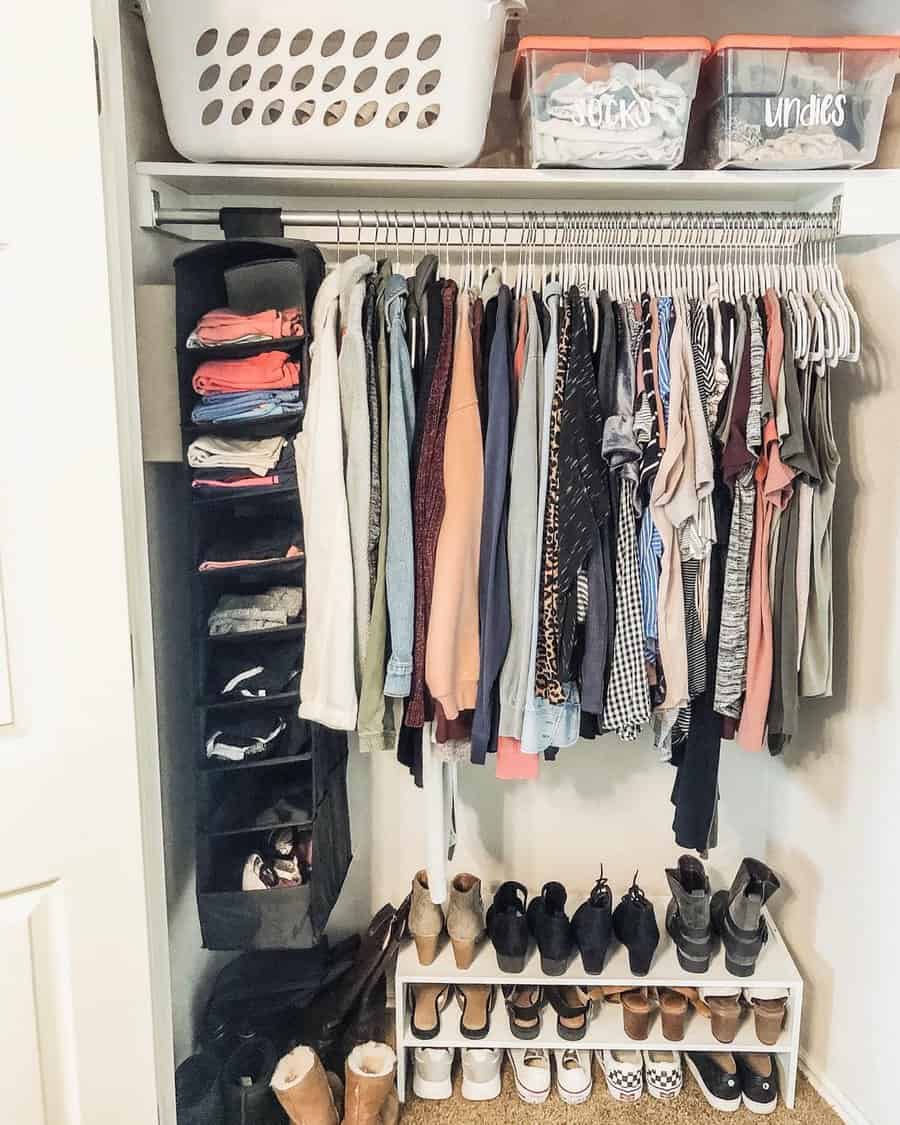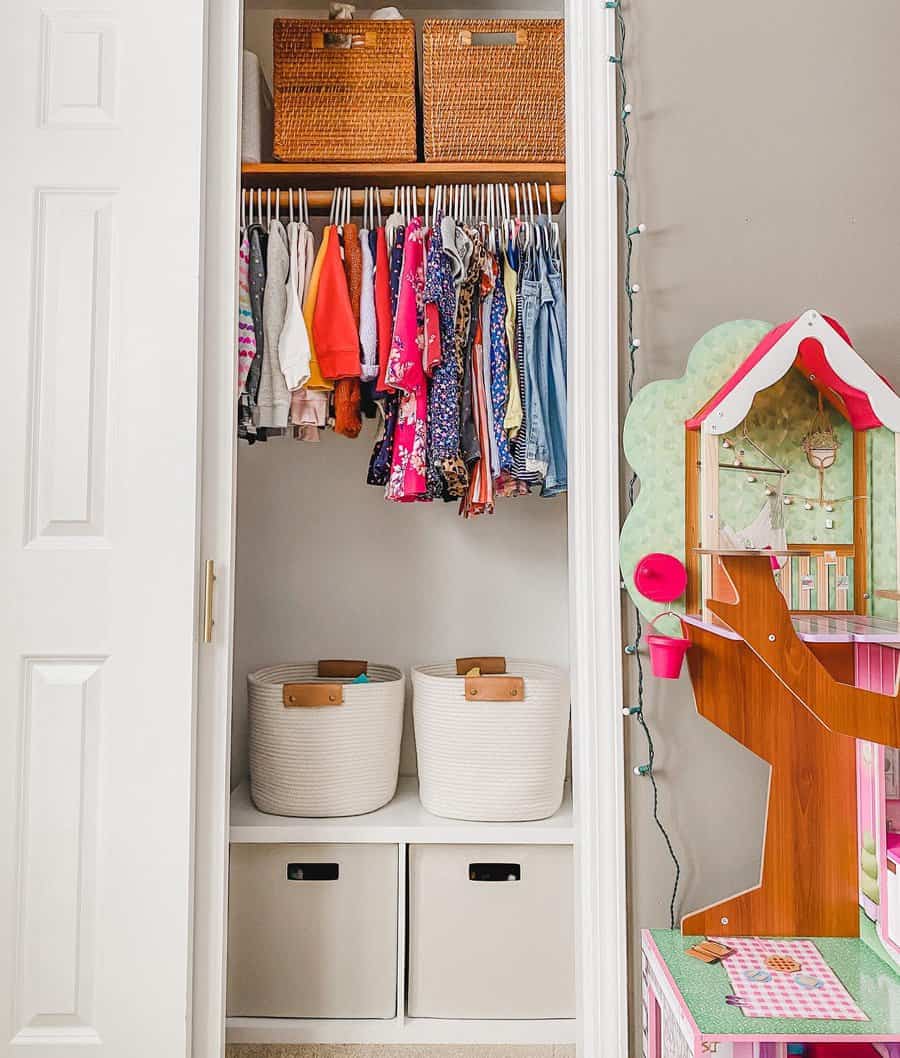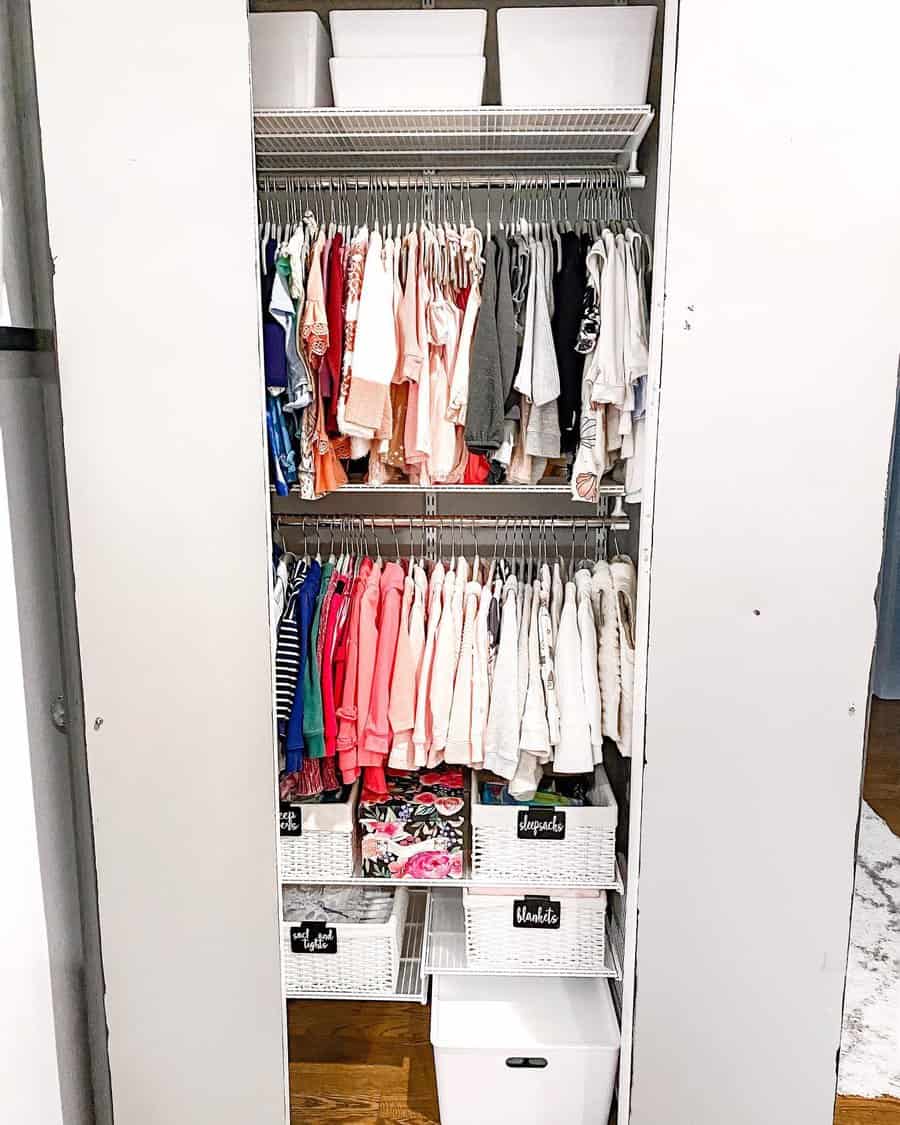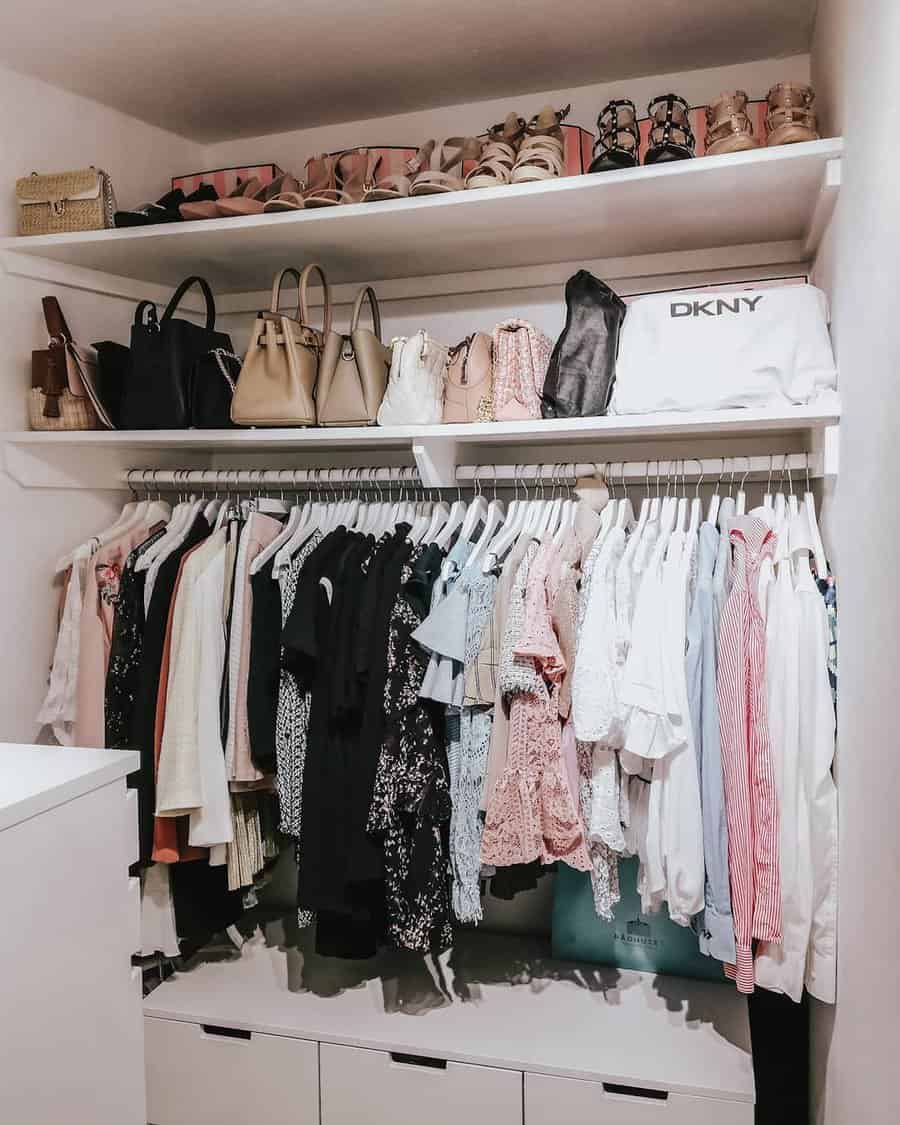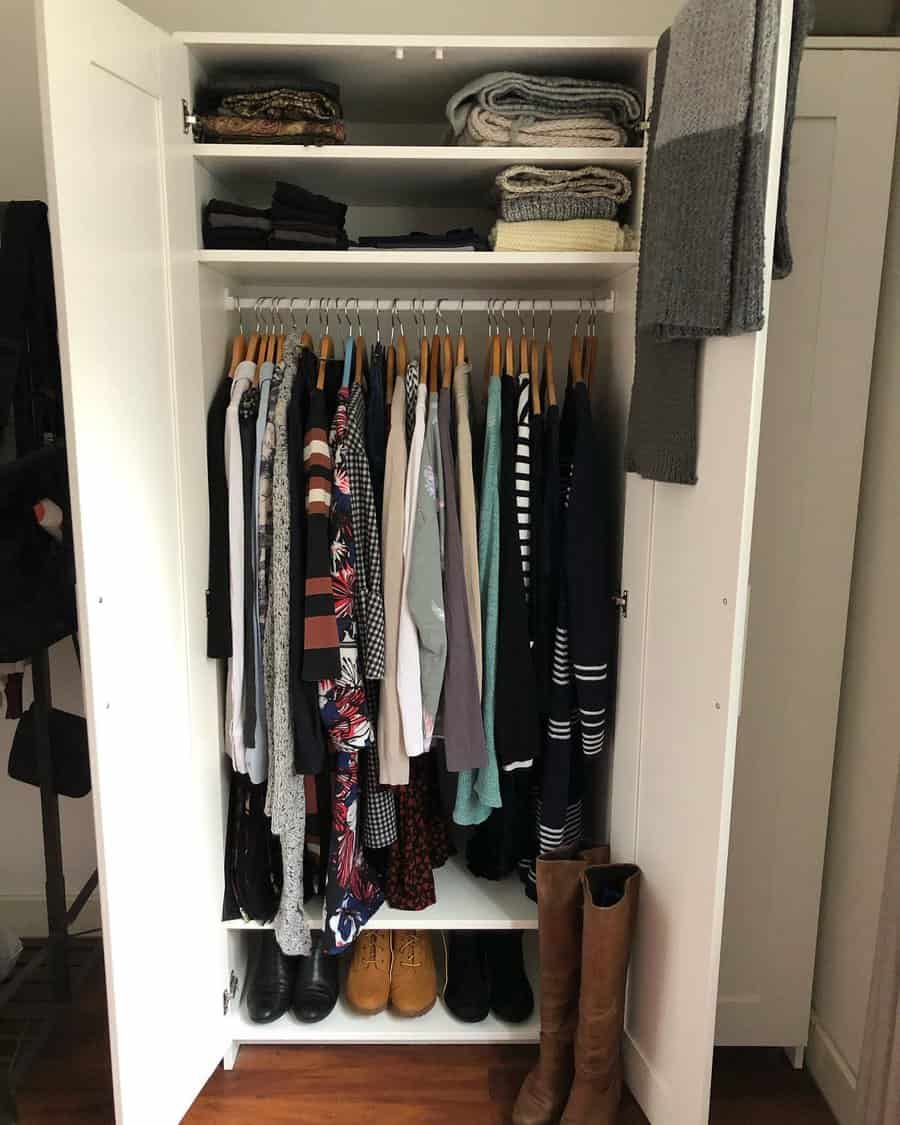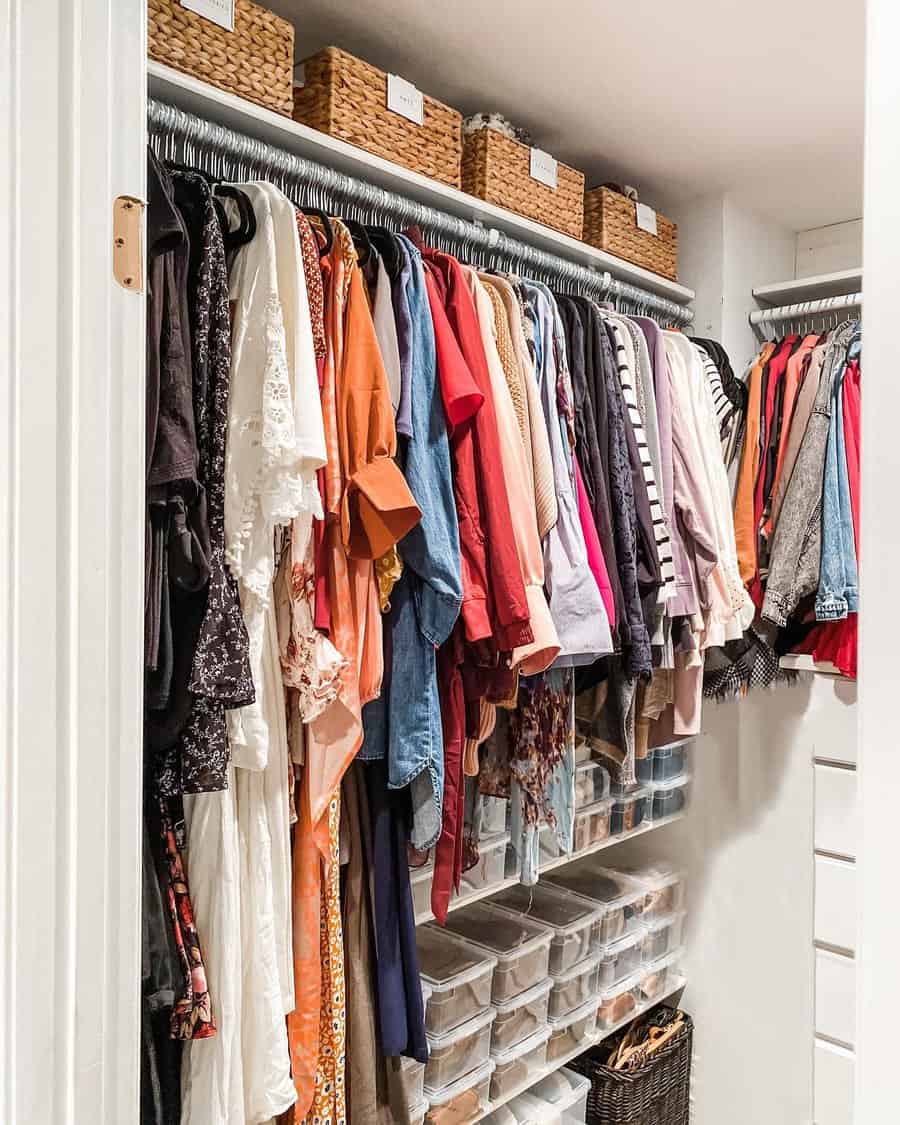 4. Choose Enclosed Shoe Storage Solutions
Enclosed shoe storage not only organizes your footwear but also elevates your space's aesthetic appeal. Whether you opt for classic cabinets or contemporary organizers, this approach ensures your collection remains tidy and easily retrievable. Moreover, a concealed shoe system promotes a minimalist look, enhancing the ambiance of your living space. Consider pairing with moisture-absorbing sachets inside to keep shoes fresh and ready-to-wear.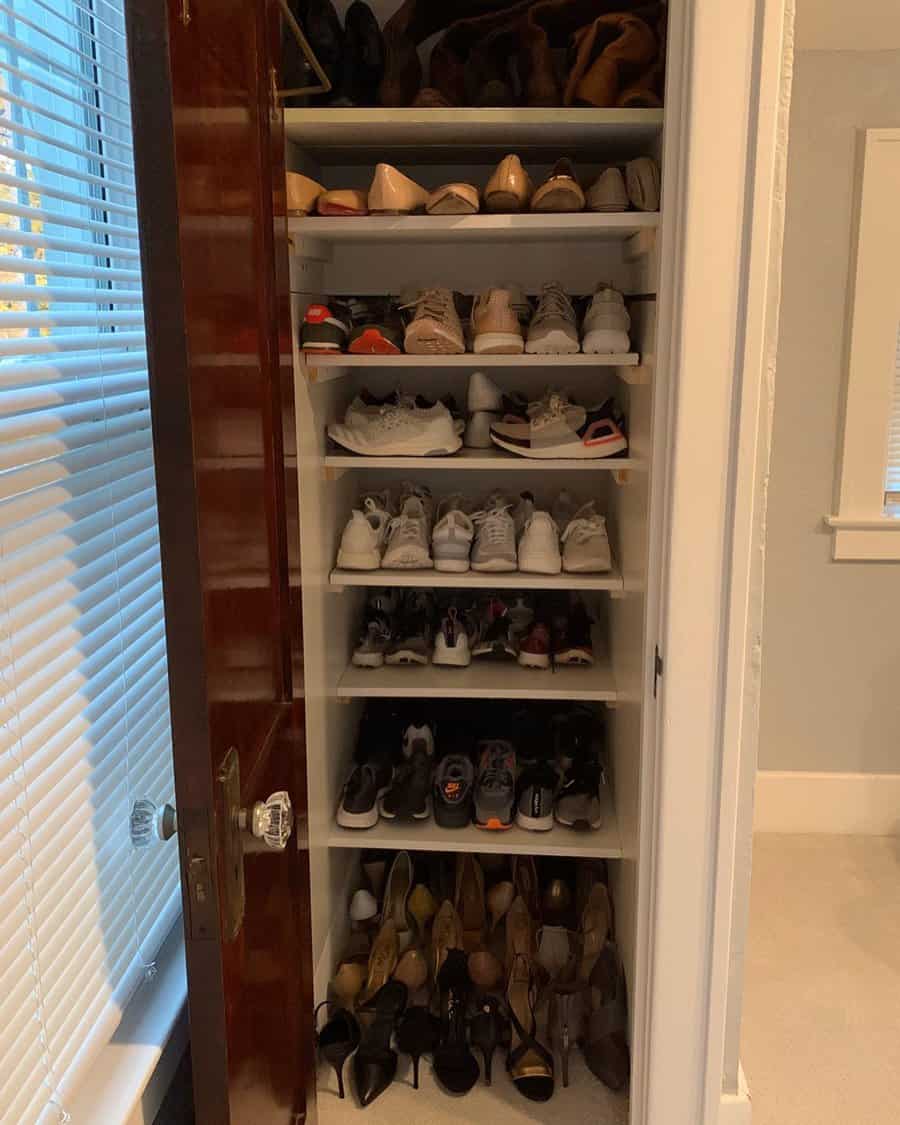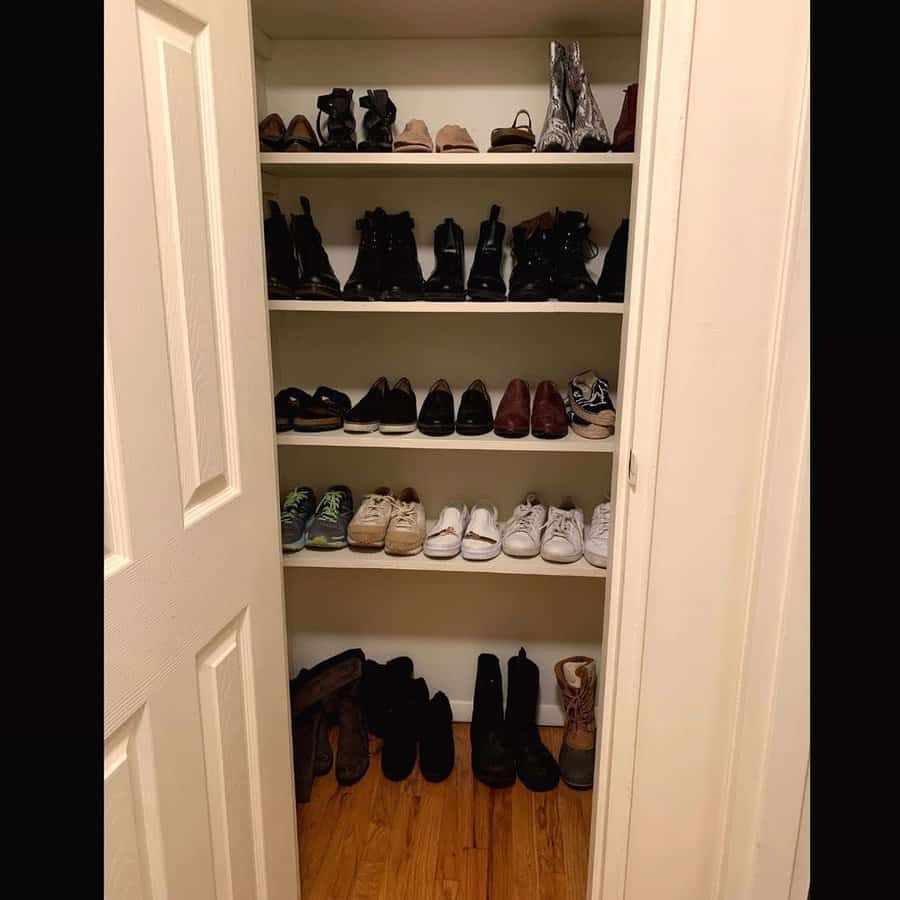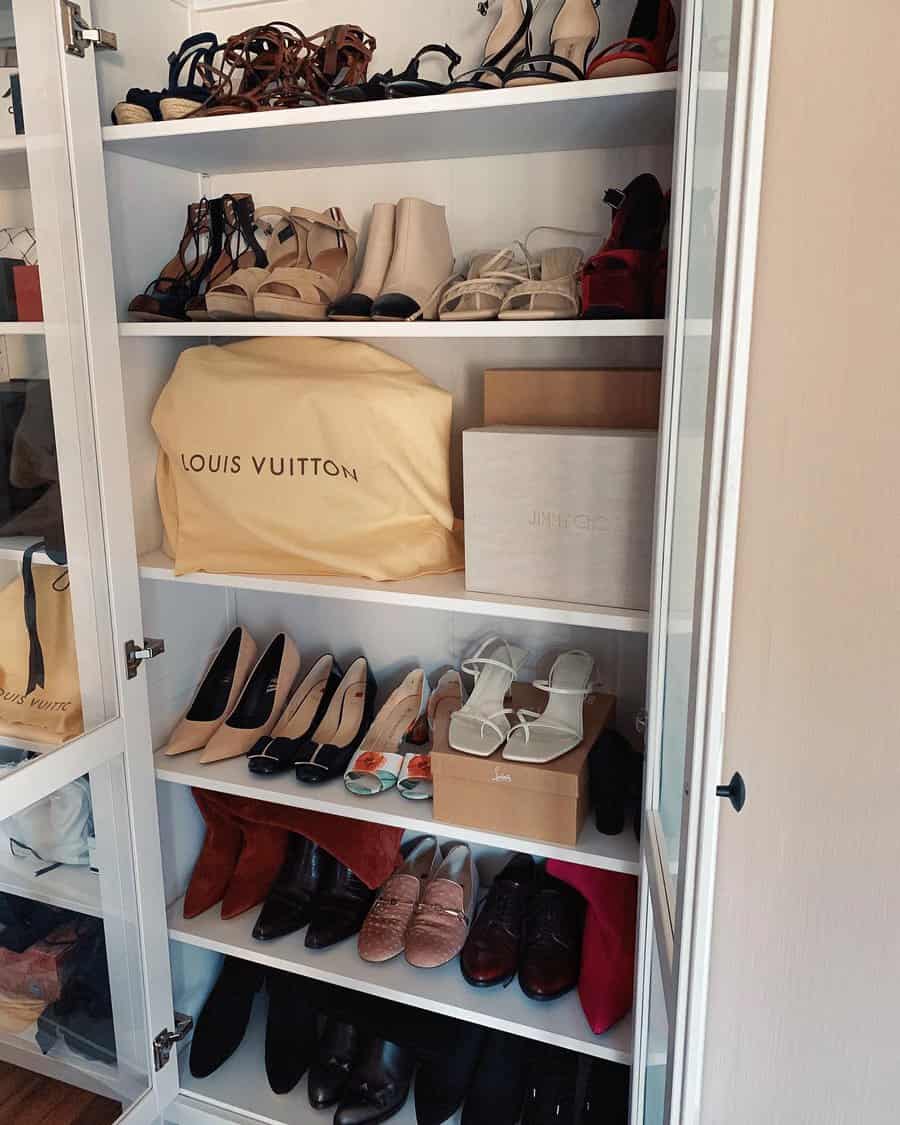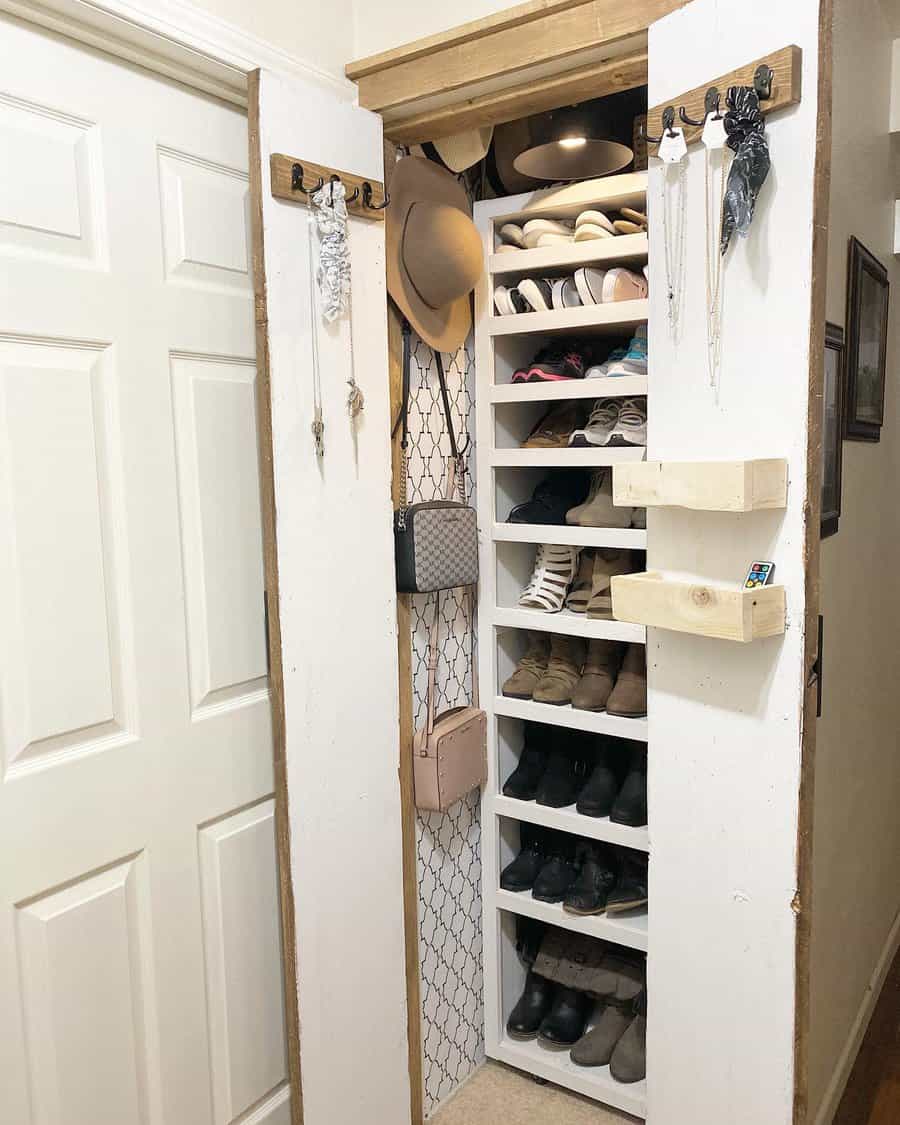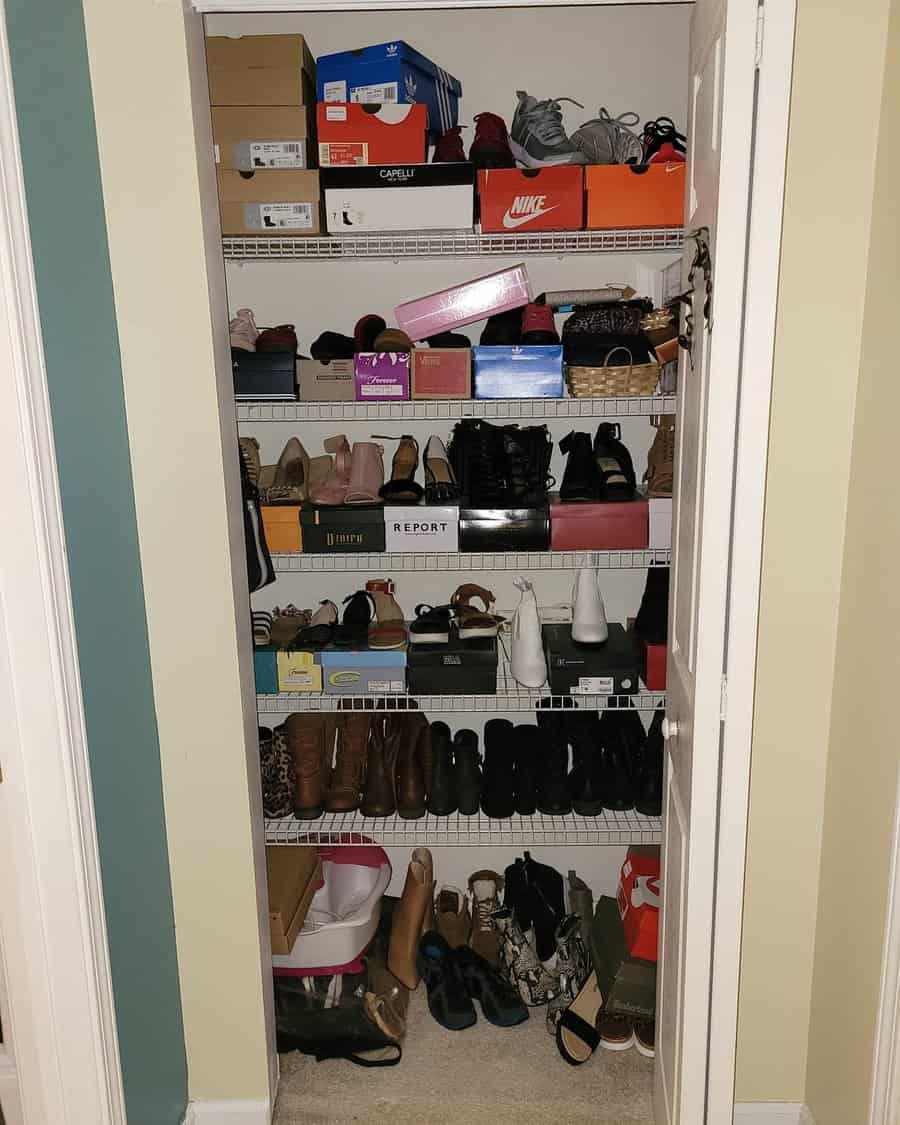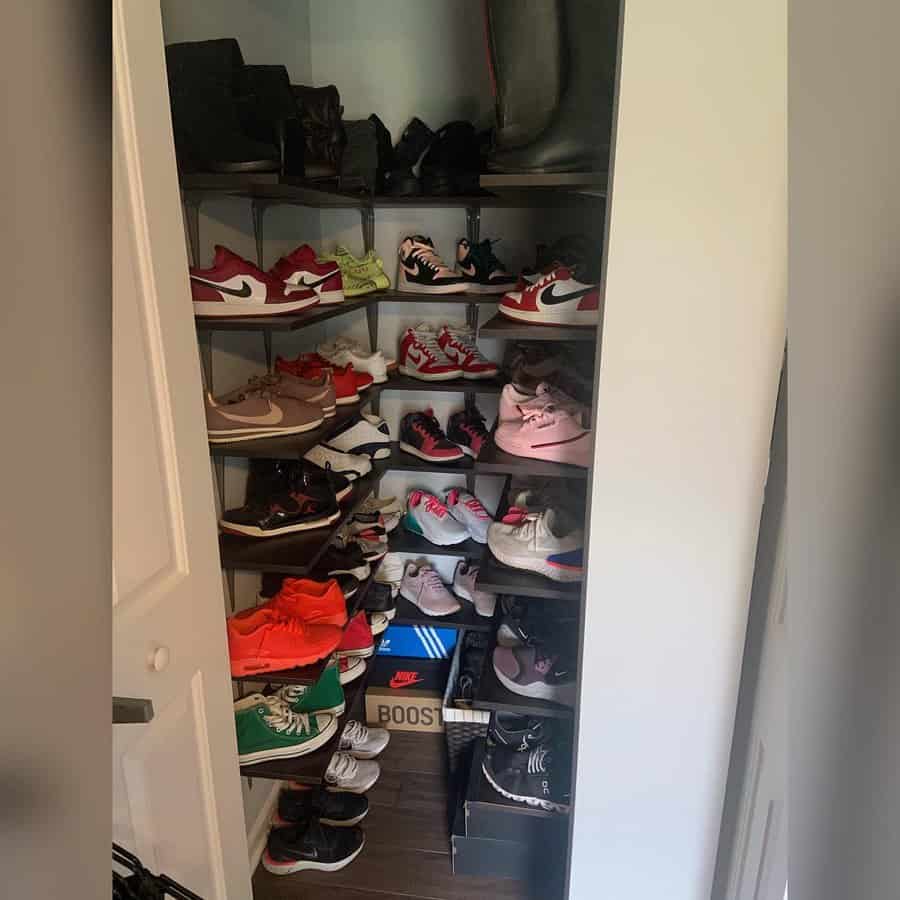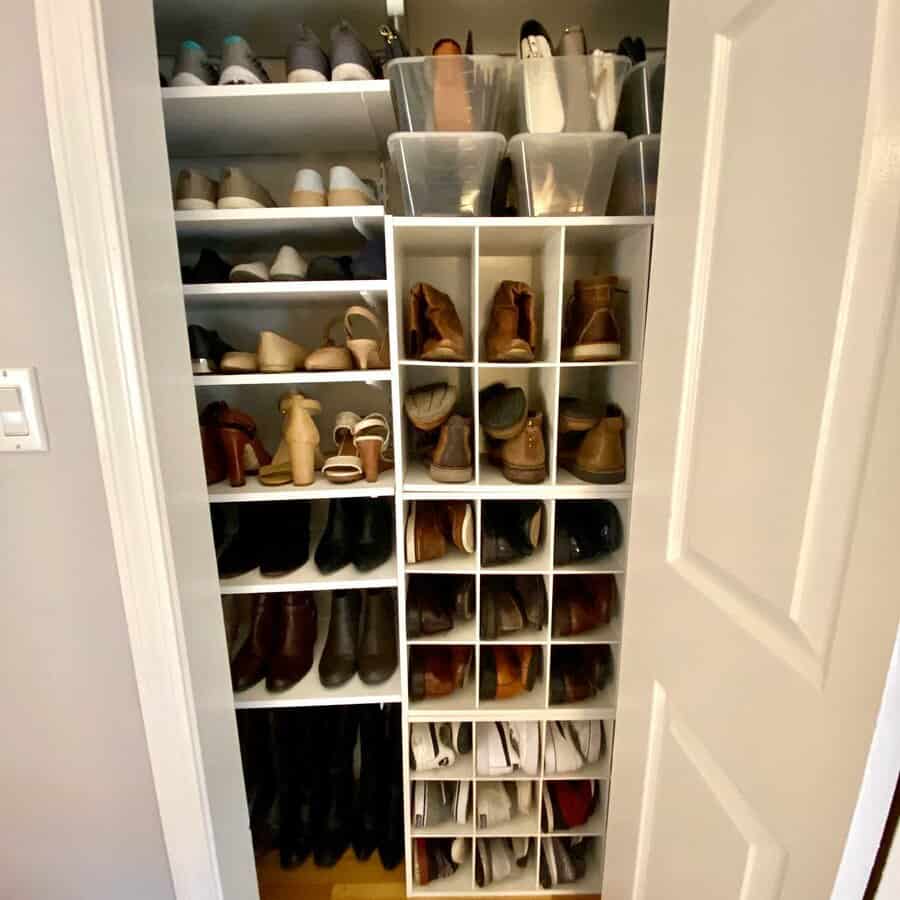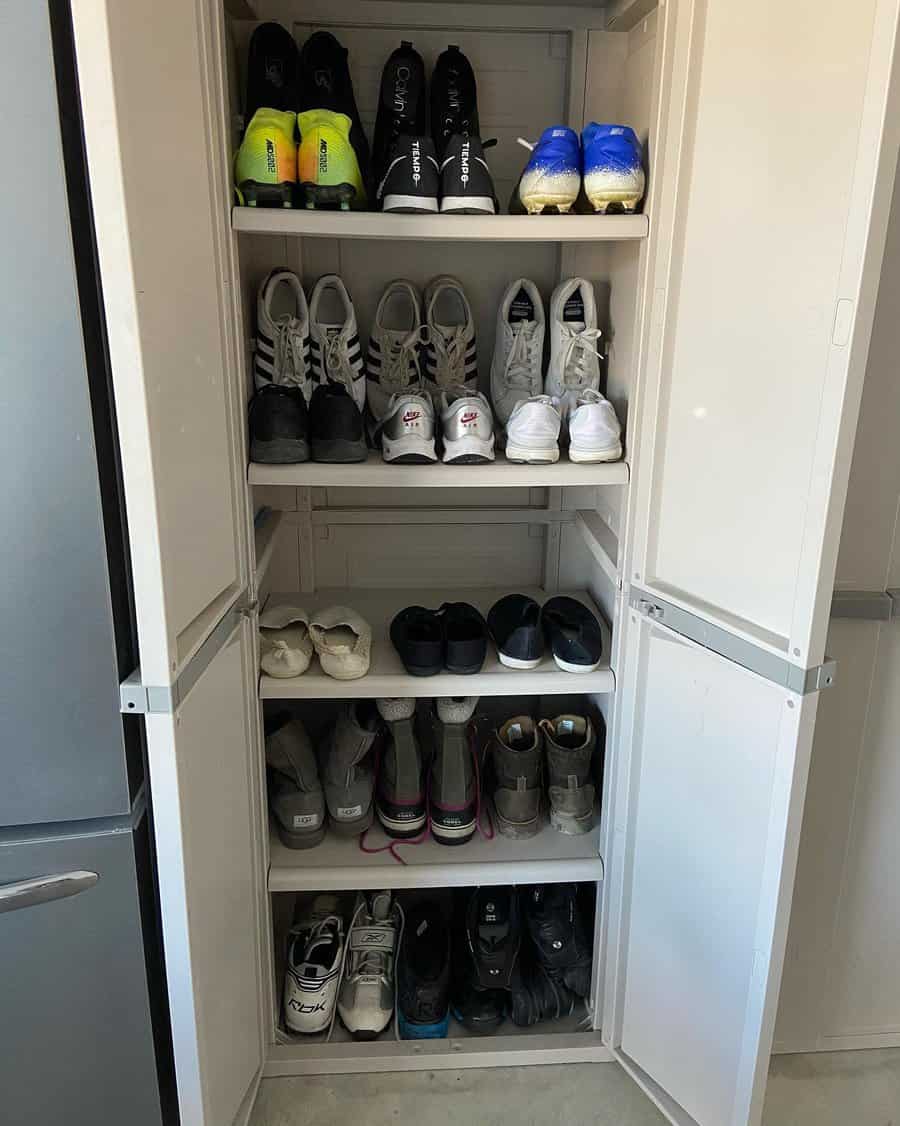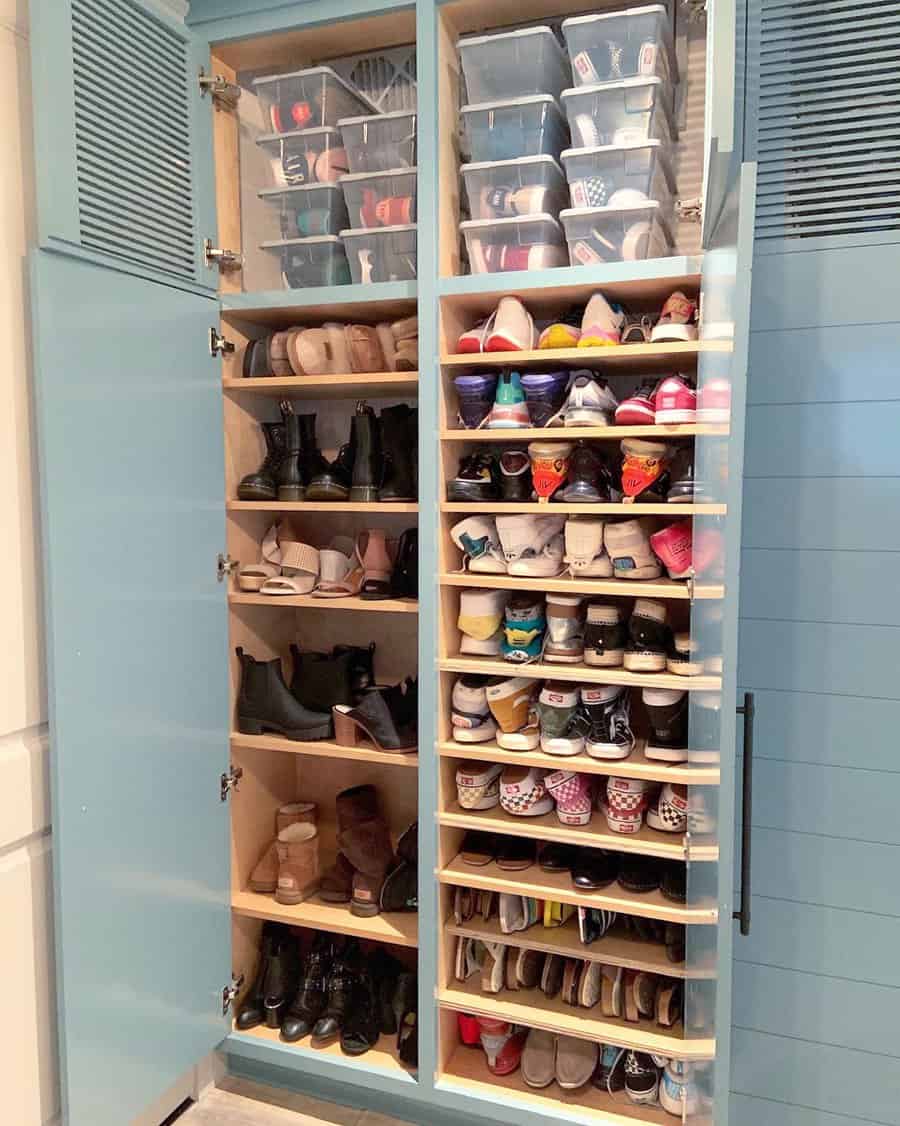 5. Opt for a Hanging Fabric Organizer
Hanging fabric organizers offer a blend of functionality and style, making the most of vertical space in small closets. Crafted from durable yet lightweight material, these organizers drape effortlessly from closet rods or hooks. The design's foldability is an added perk for space-conscious individuals. Given its diverse compartments, it's perfect for categorizing shoes, accessories, or even linens, ensuring items are both organized and easily accessible.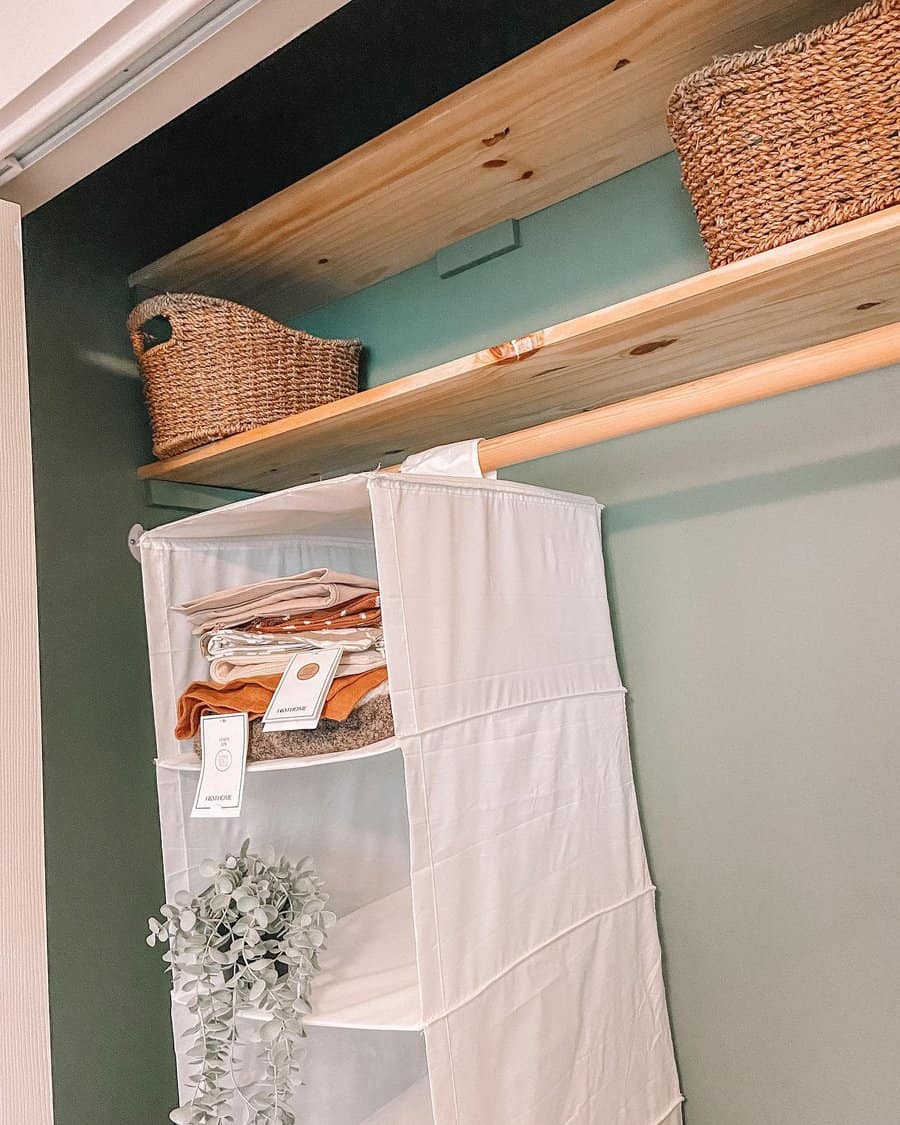 6. Enhance with Sleek Metal Racks
Metal racks infuse modern flair into any closet, providing both versatility and durability. Their modular nature allows for tailored configurations, accommodating a range of items from apparel to accessories. Given their robust material, these racks promise longevity even under daily wear and tear. For a cohesive look, consider selecting finishes that complement other hardware in your room, turning a functional storage into a design statement.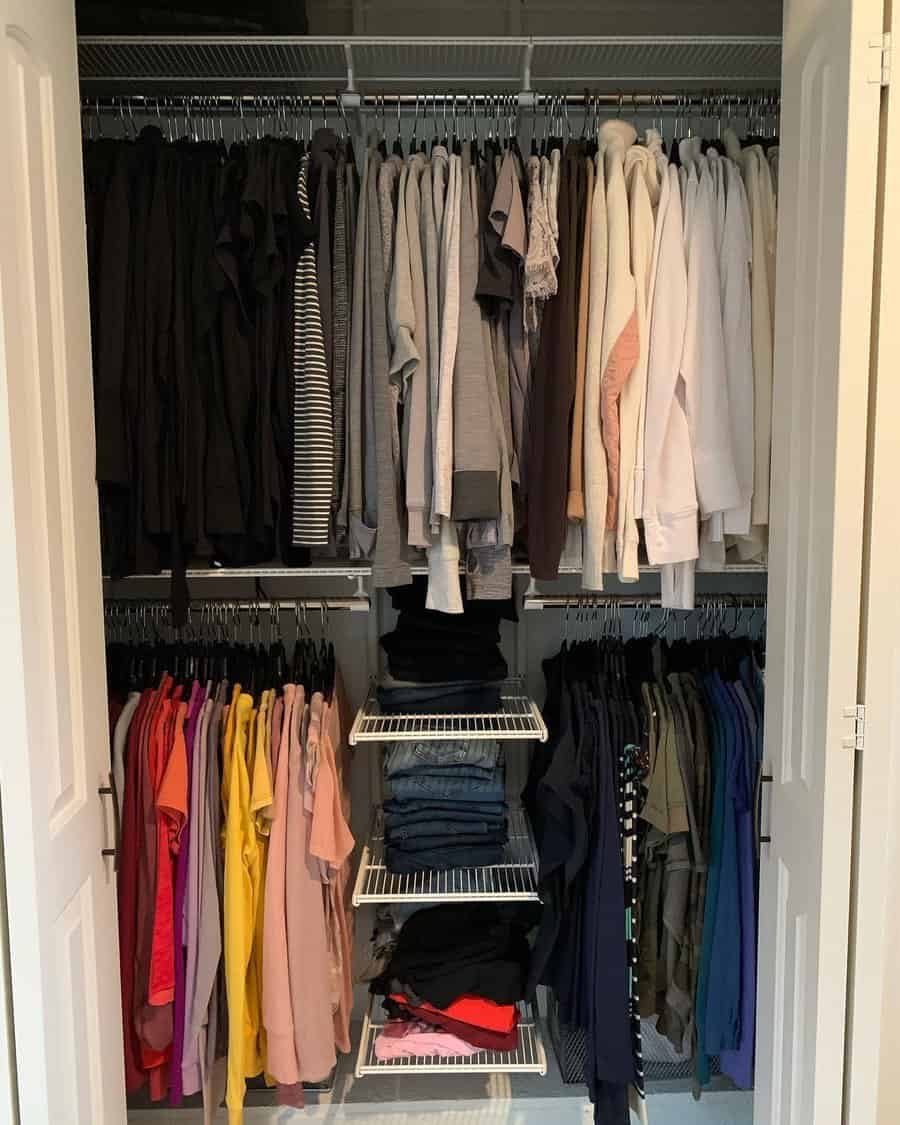 7. Design an Enclosed Pantry Closet
An enclosed pantry closet, when thoughtfully organized, can be both functional and aesthetically pleasing. Utilizing clear plastic containers paired with labels allows for easy grouping and identification of items. This system not only ensures efficient meal prep but also prolongs food freshness by providing clear inventory visibility. Aim for a harmonized look by choosing containers of similar styles or colors, turning your pantry into an inviting, mini-grocery haven.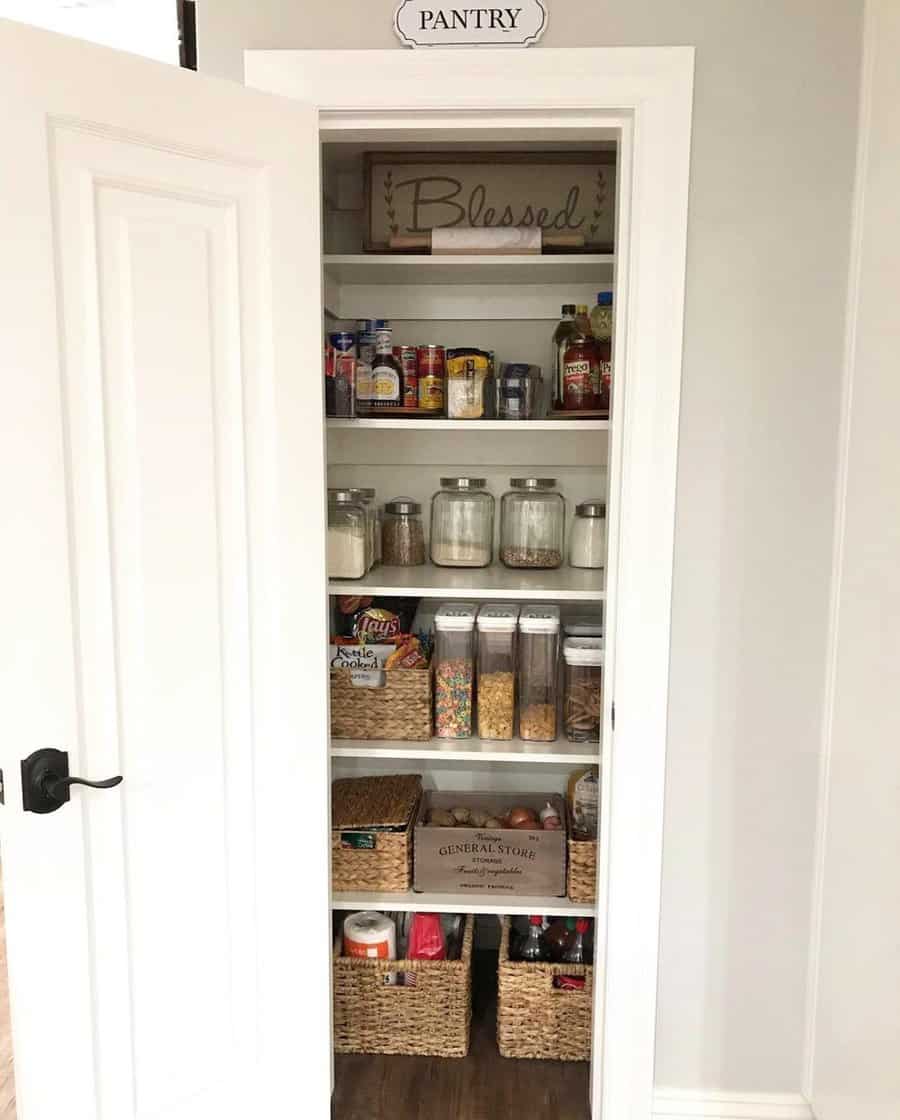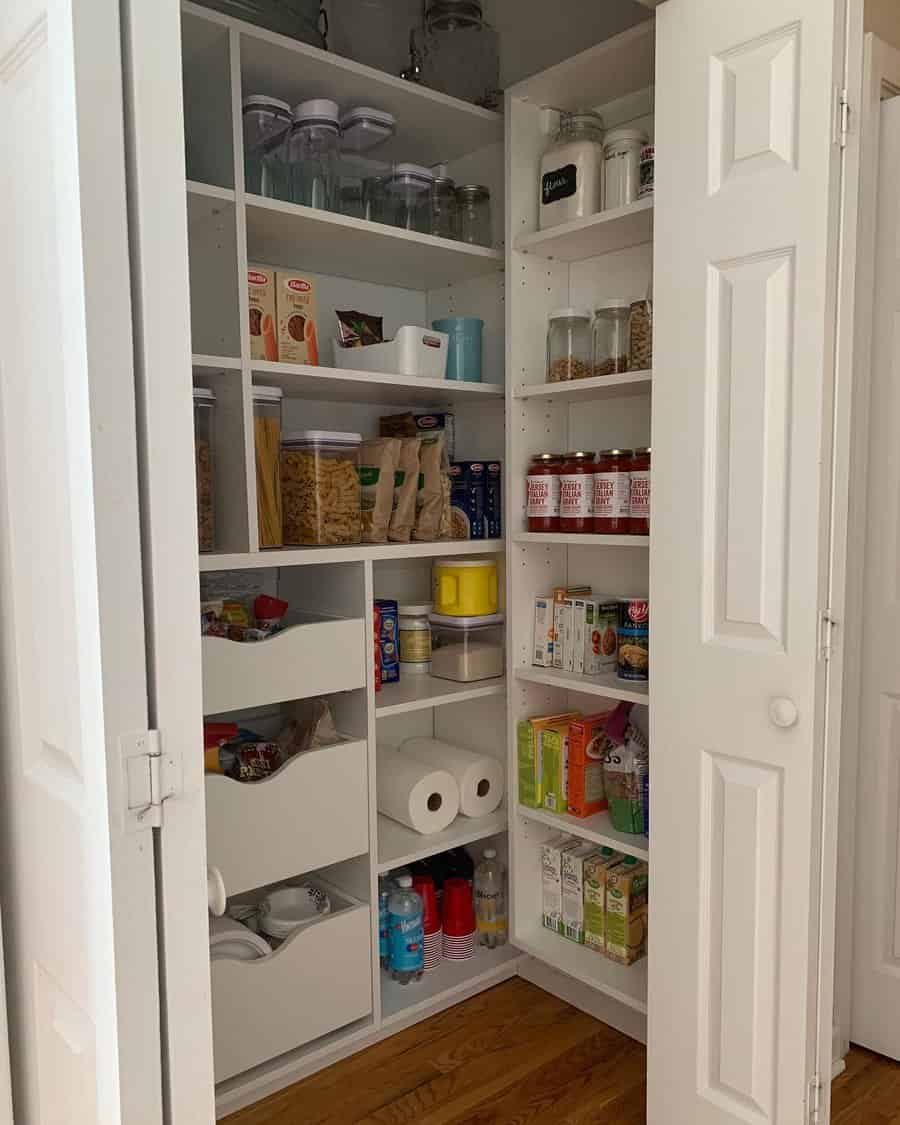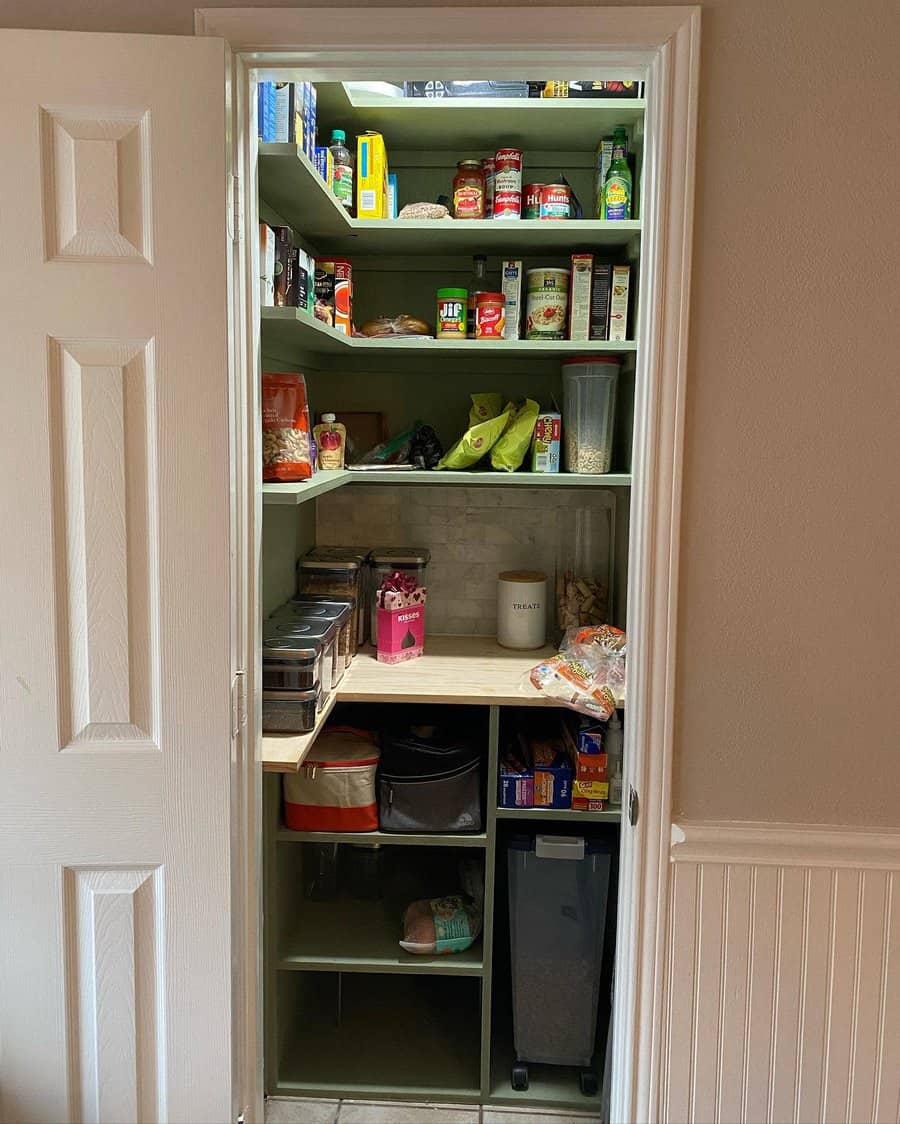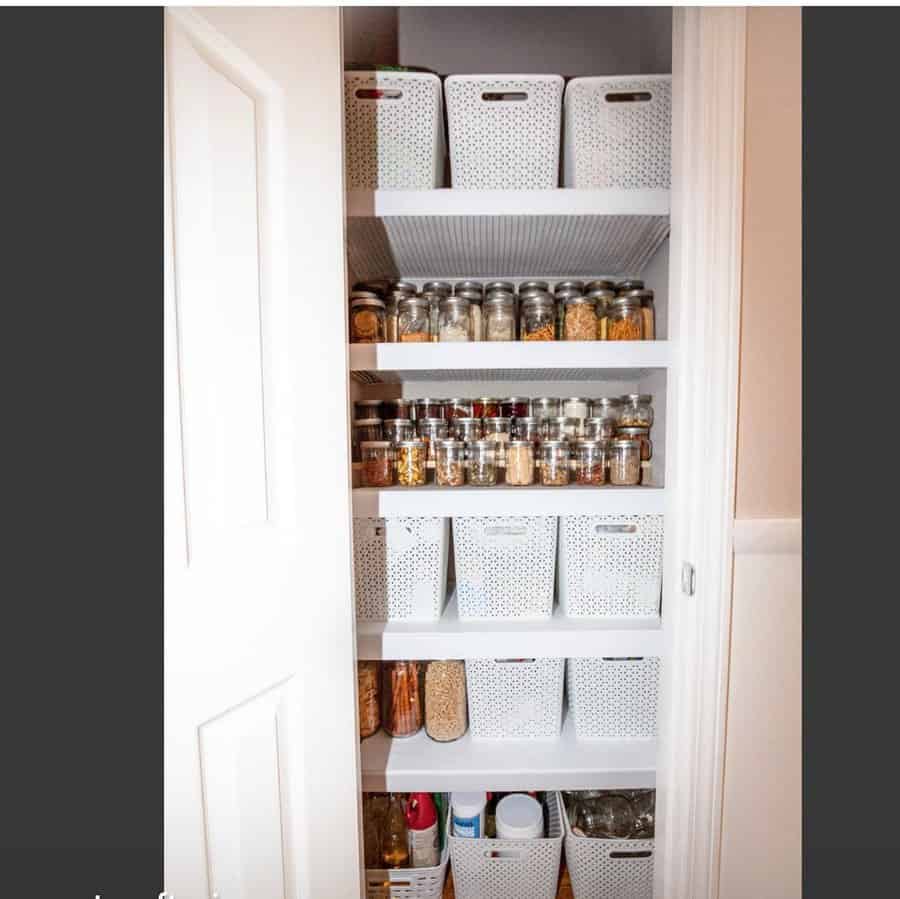 8. Elevate with a Glass Door Pantry
Glass door pantries blend utility with sophistication, allowing easy inventory checks while adding an airy feel to your kitchen. Such transparency encourages maintaining an organized and aesthetically pleasing arrangement. Consider using decorative baskets, jars, or uniformly colored containers for a curated look. Beyond its functional appeal, a glass door lends a touch of elegance, making even a compact kitchen appear expansive and refined.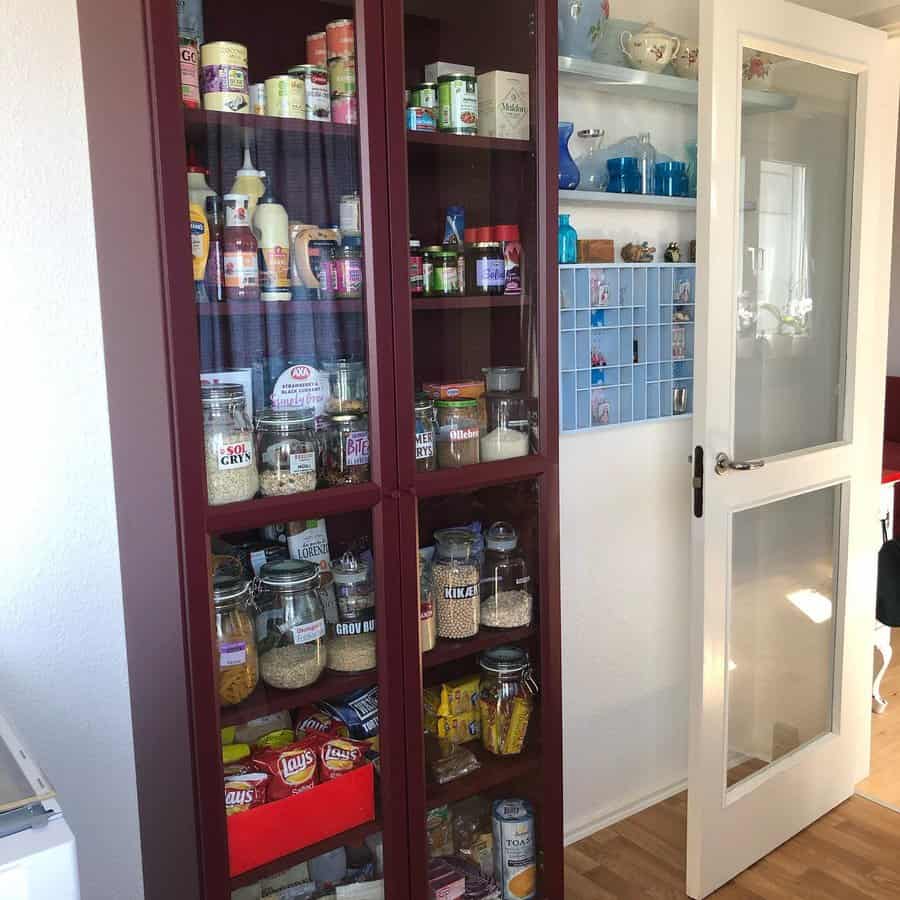 9. Incorporate a Spice Rack in Pantry
Integrating a spice rack on your pantry door elevates kitchen efficiency for avid cooks. This strategic placement ensures spices are both organized and easily accessible during meal prep. Say goodbye to sifting through cluttered areas; with this setup, the right seasoning is always at your fingertips. For optimal organization, consider arranging spices alphabetically or by frequency of use, streamlining your cooking process even further.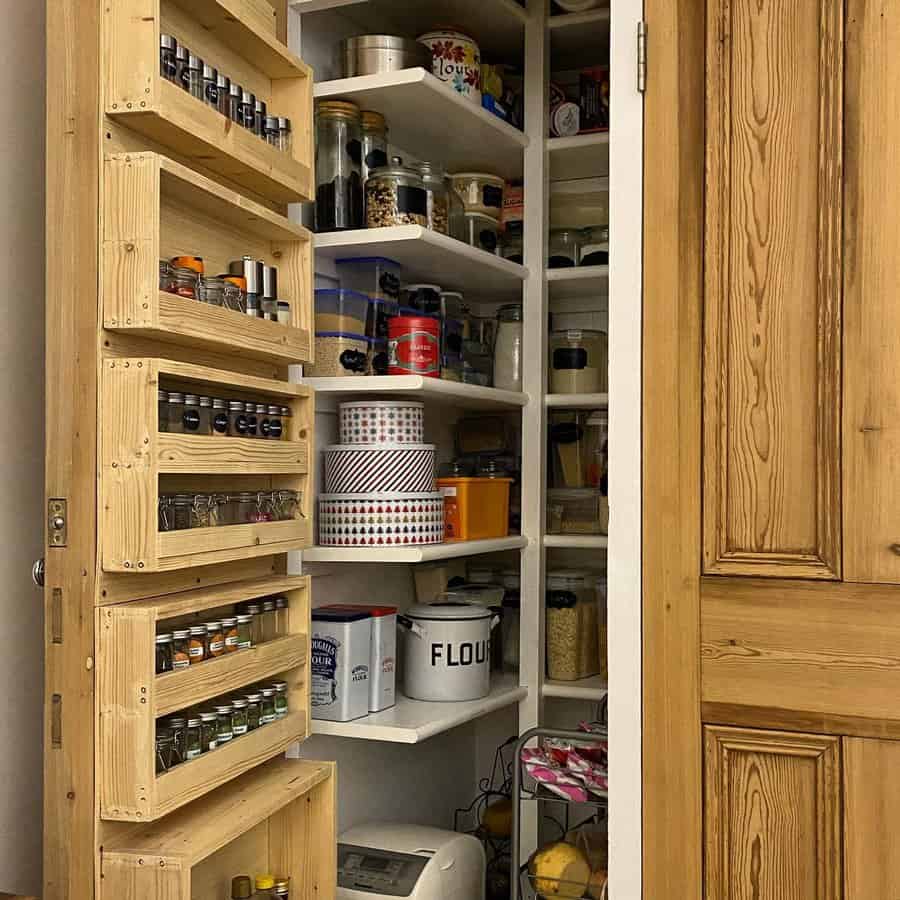 10. Embrace Versatile Modular Shelves
Modular shelves bring adaptability and flair to storage, fitting everything from clothes to pantry staples. Their customizable nature caters to various space constraints and needs. As your requirements evolve, these shelves offer the flexibility to expand, rearrange, or downsize. Investing in such adaptable systems ensures your space remains functional and aesthetically in tune with your changing lifestyle and collections.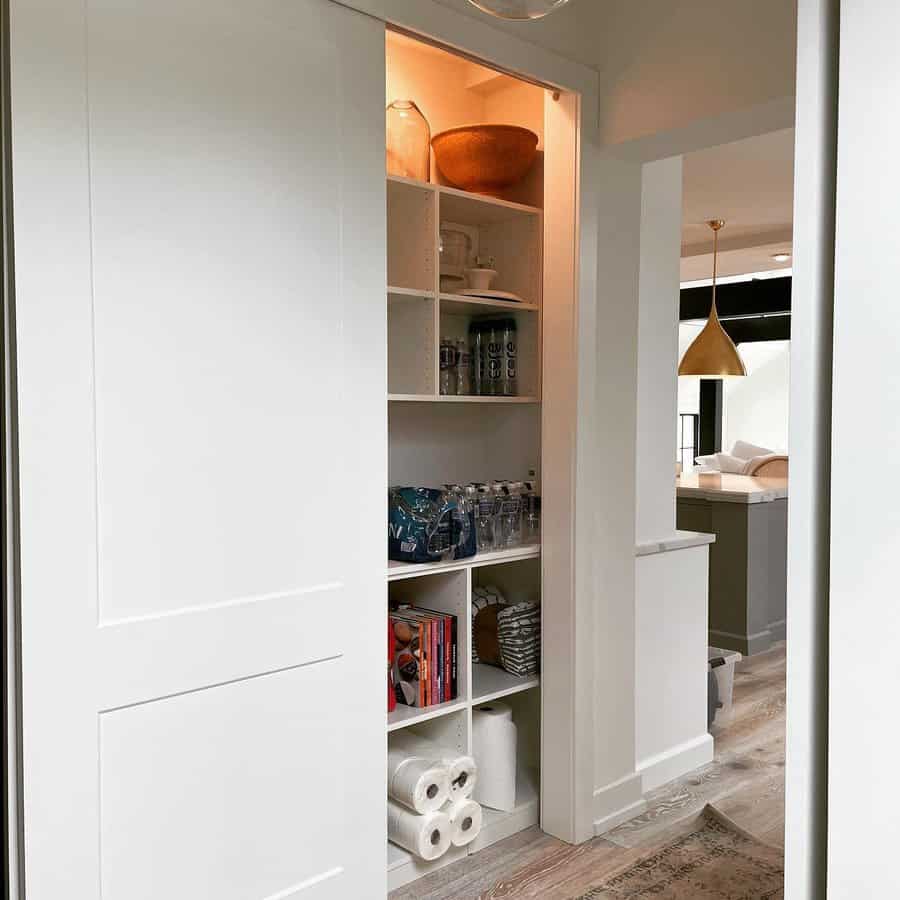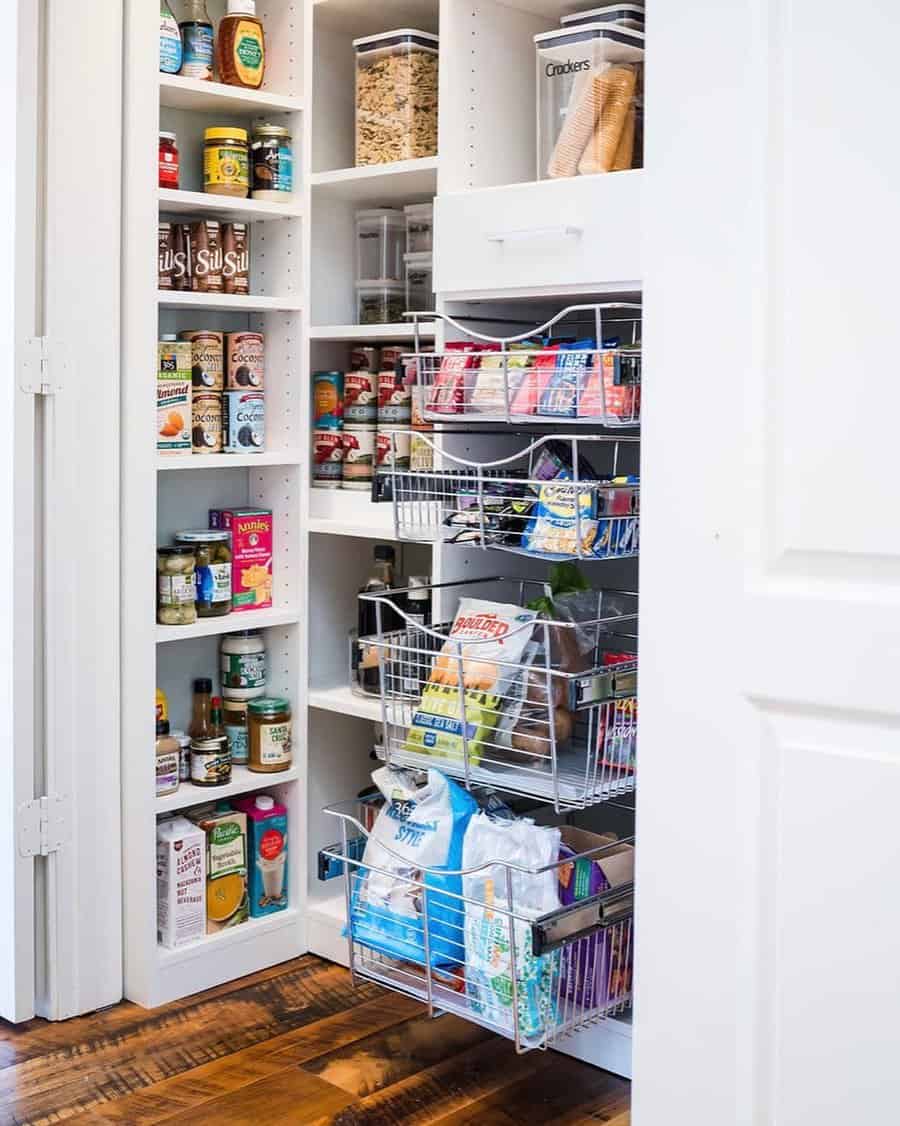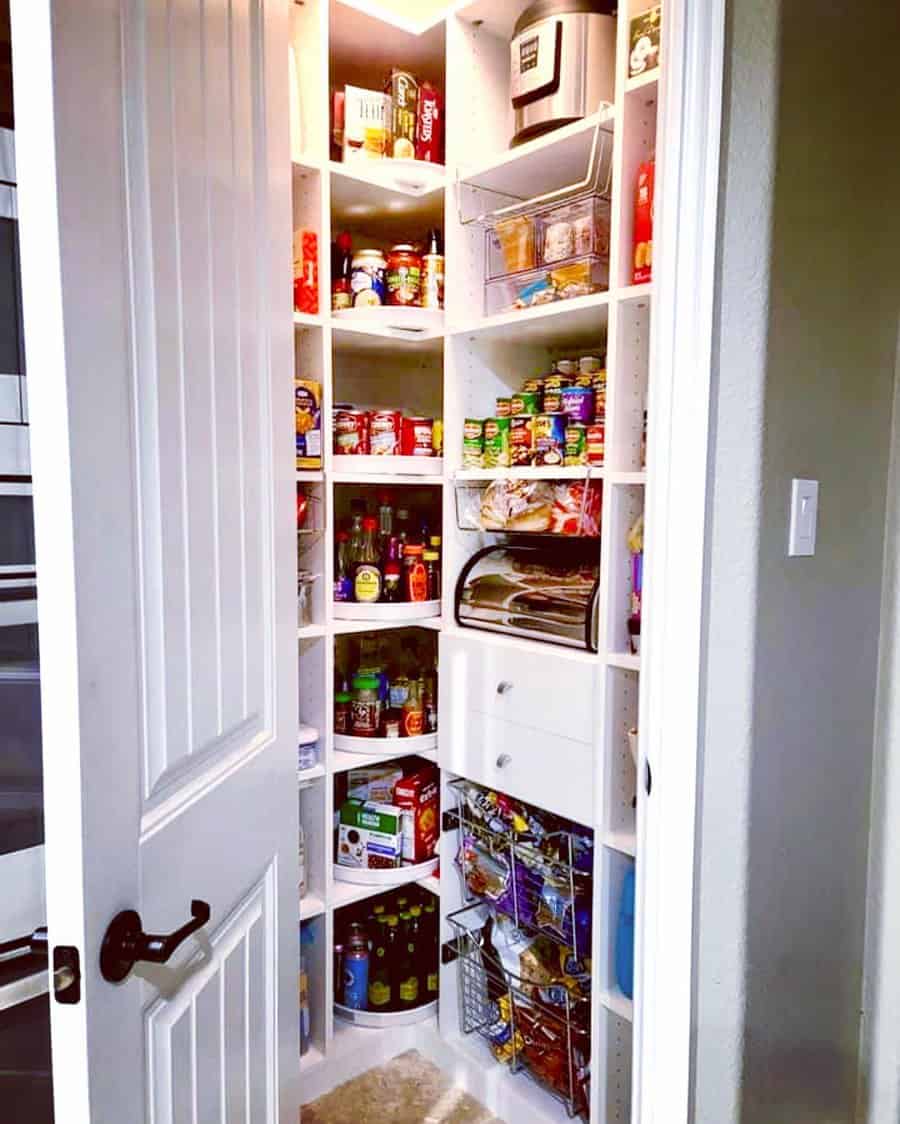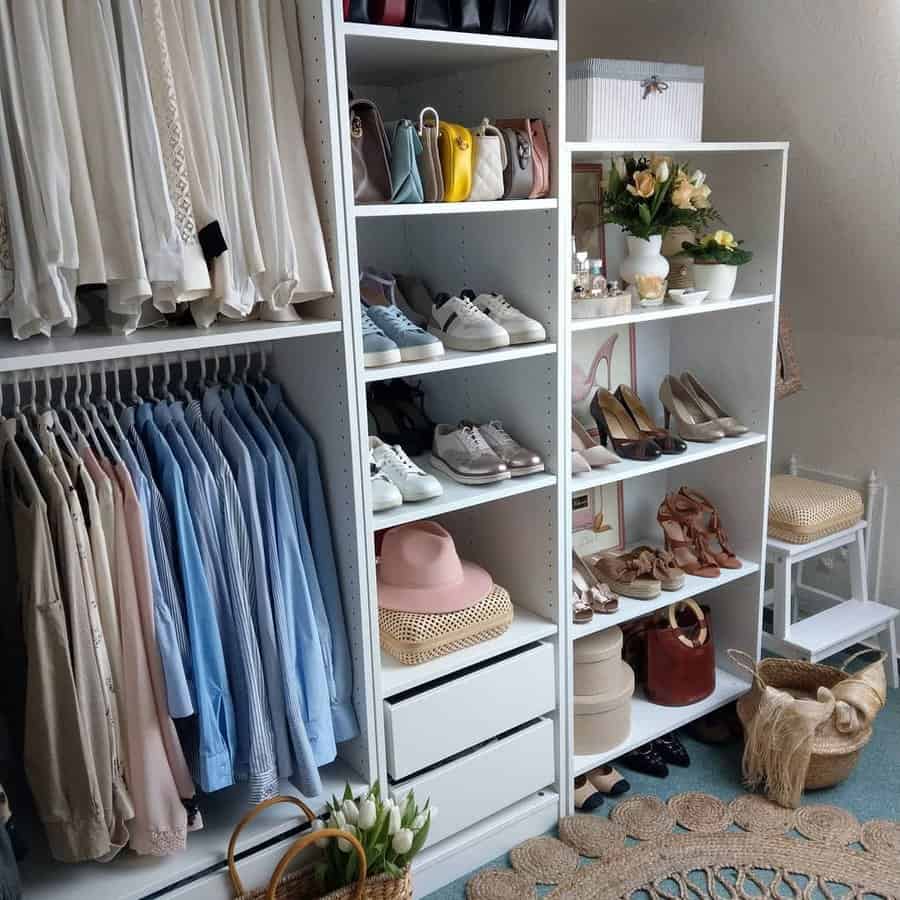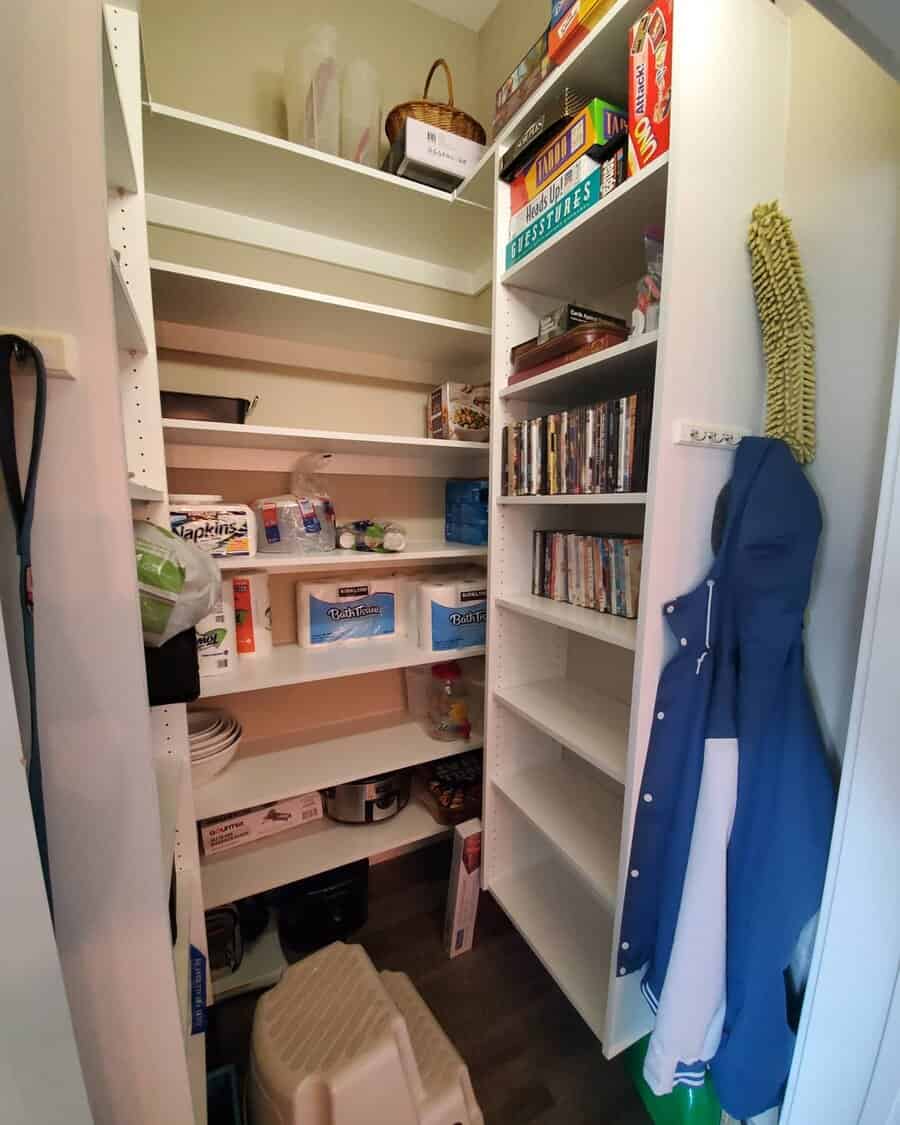 11. Showcase Shoes in Walk-In Closet
If you're a shoe lover, then a walk-in closet with a shoe shelf is a must-have feature for your home. This closet not only provides ample space for all your shoes but also adds a touch of luxury and sophistication to your dressing area.
You can display your shoes in an organized and visually pleasing manner, creating a beautiful work of art that is both functional and fashionable. Imagine being able to see your entire shoe collection at a glance, with easy access to your favorite pairs.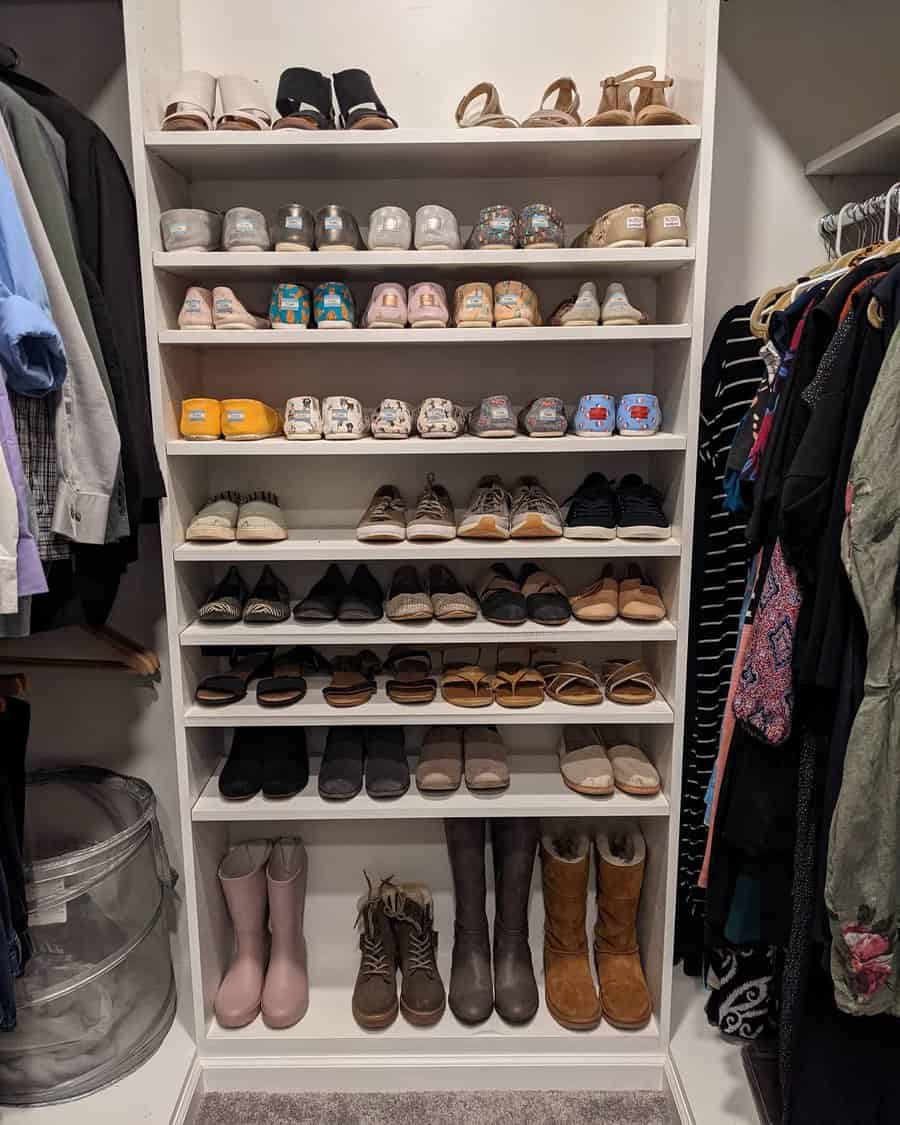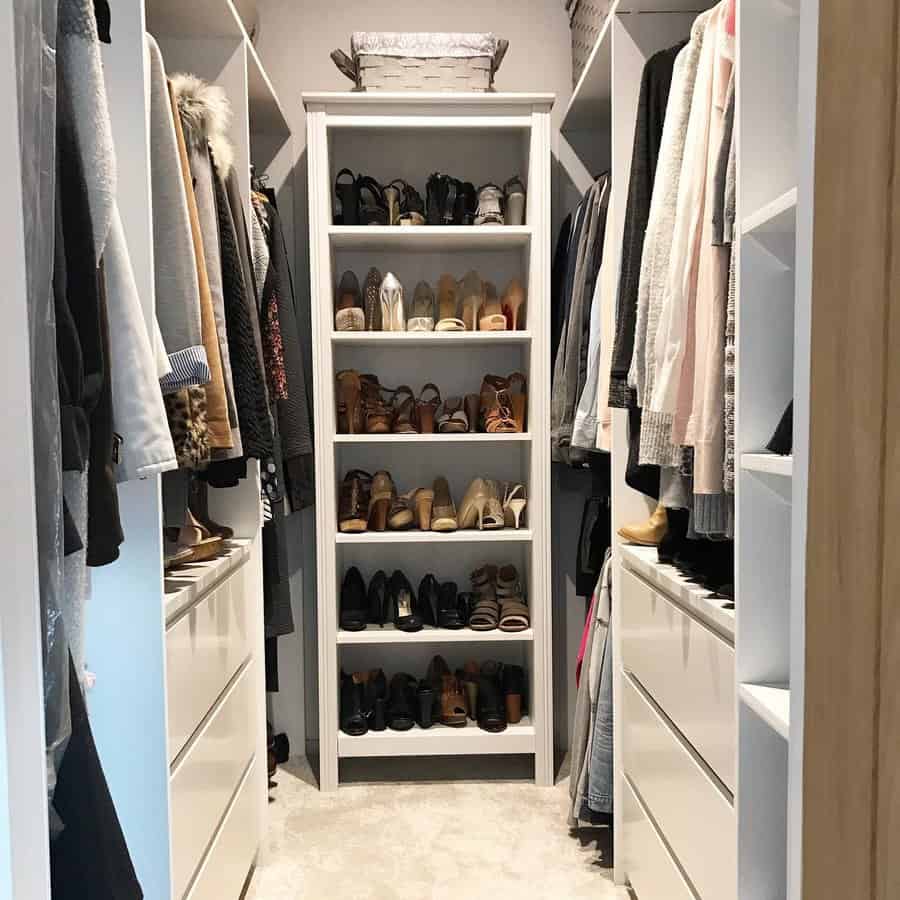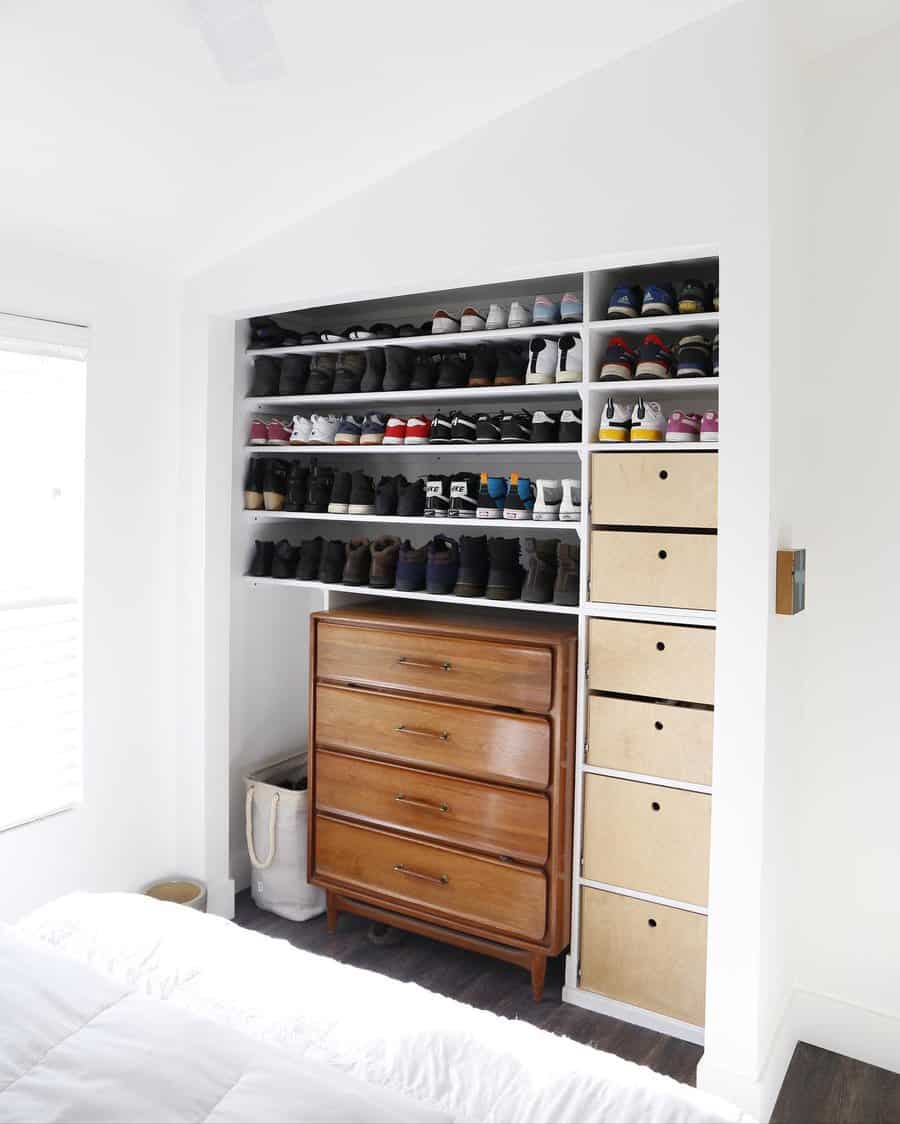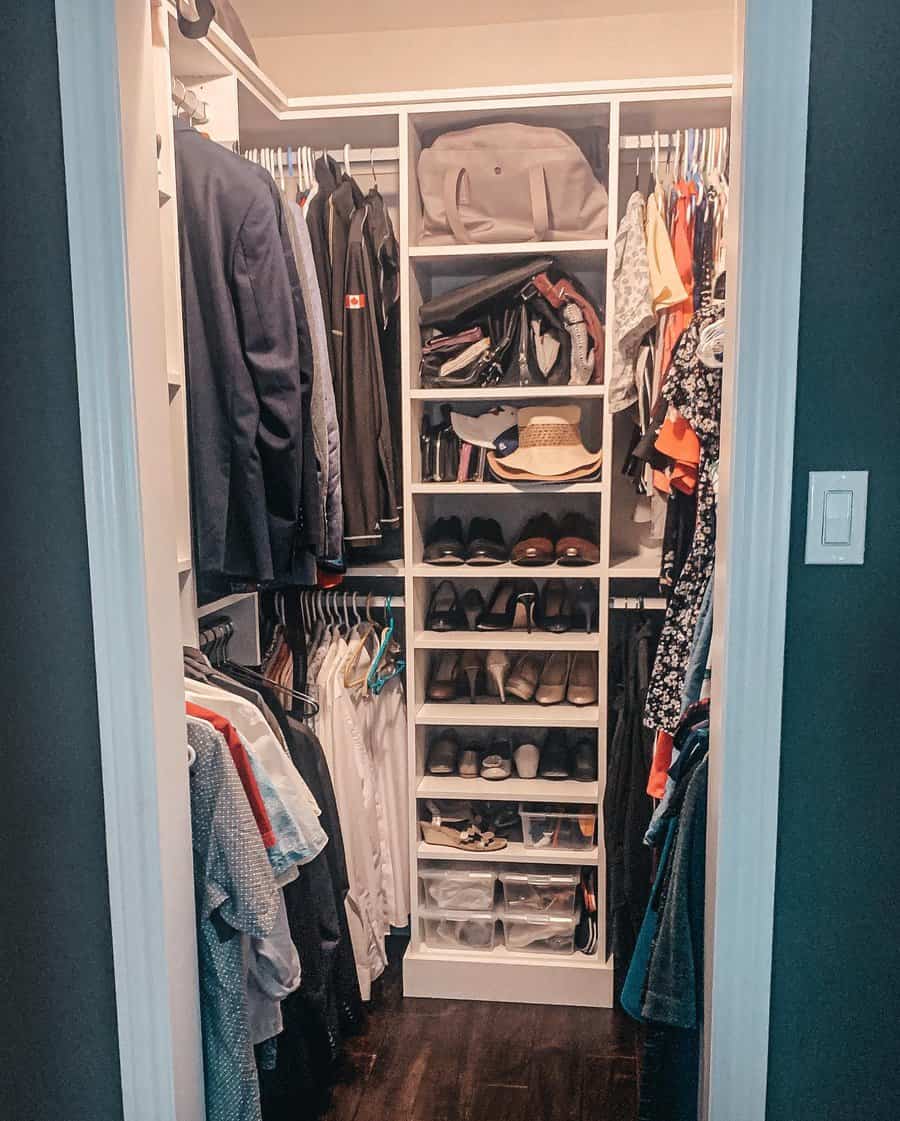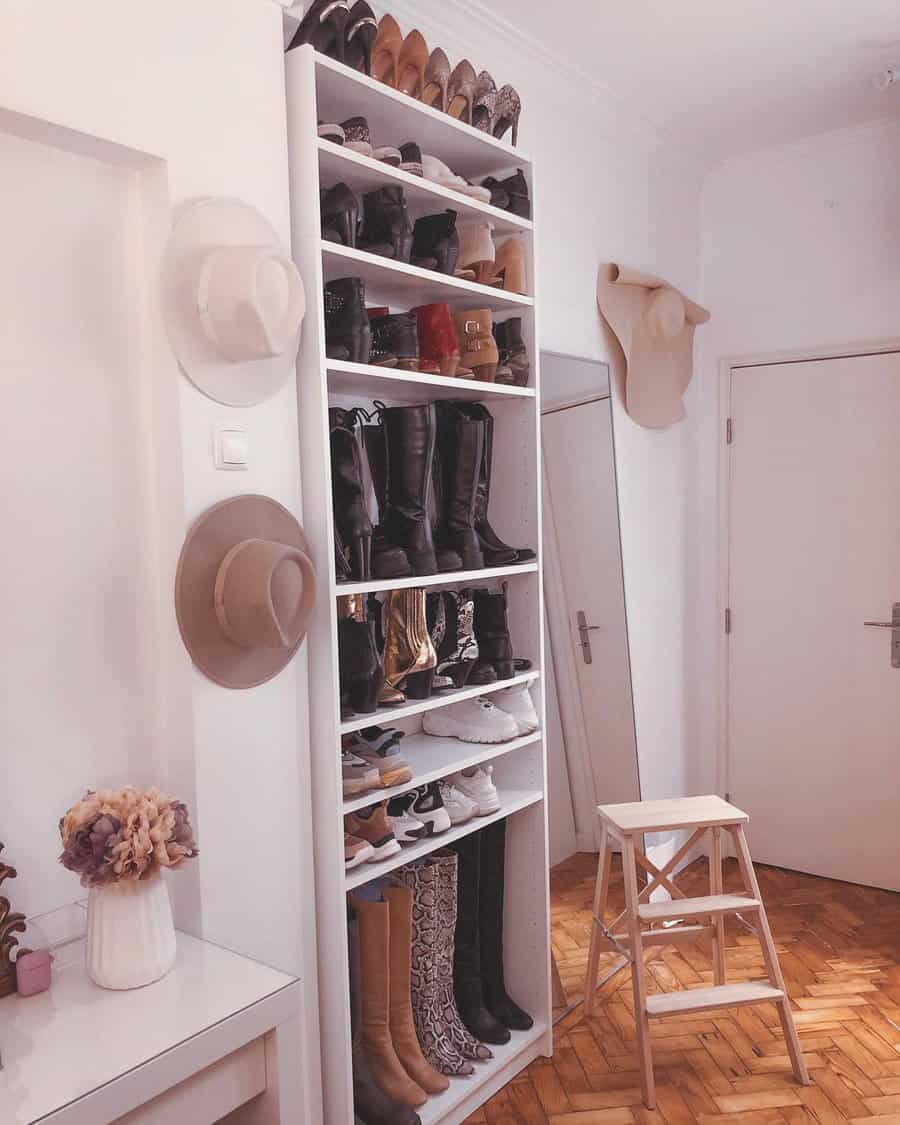 12. Keep it Airy with Open Shelves
Open shelving in a walk-in closet elevates shoe organization, offering easy visibility and accessibility. Whether you gravitate towards integrated or standalone shoe shelves, select a design that complements your closet and overall room aesthetics. Integrated options optimize space, while standalone units can serve as focal points, adding charm. Prioritizing such organized storage not only preserves shoe condition but also enhances the overall closet experience.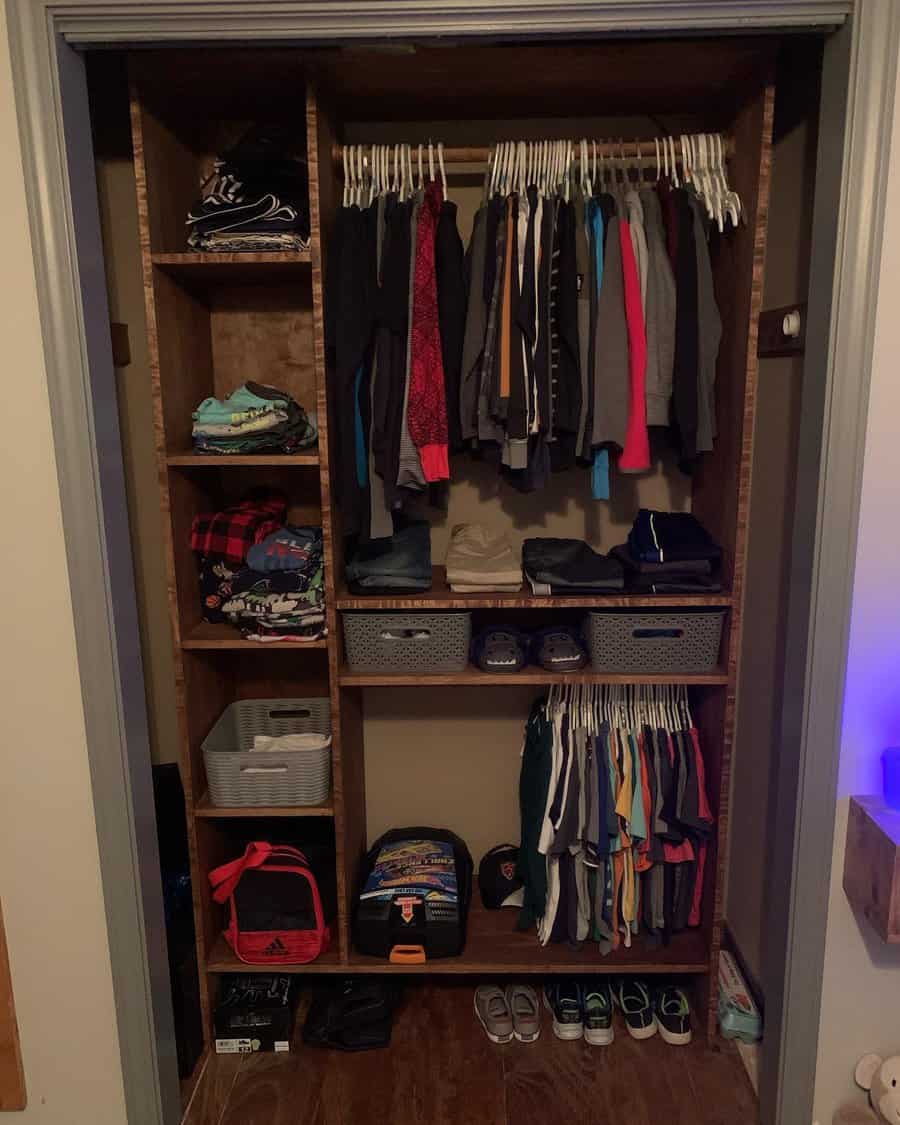 13. Dedicate a Craft Supplies Closet
A craft closet equipped with see-through organizers is a haven for hobbyists and DIY aficionados. Transparent containers streamline the crafting process, allowing swift identification of materials. Say goodbye to misplaced ribbons or elusive paint shades. Beyond functionality, these vibrant organizers can double as decor, infusing your craft area with bursts of color and personal flair. Ensure optimal lighting to further enhance the crafting experience and showcase your materials.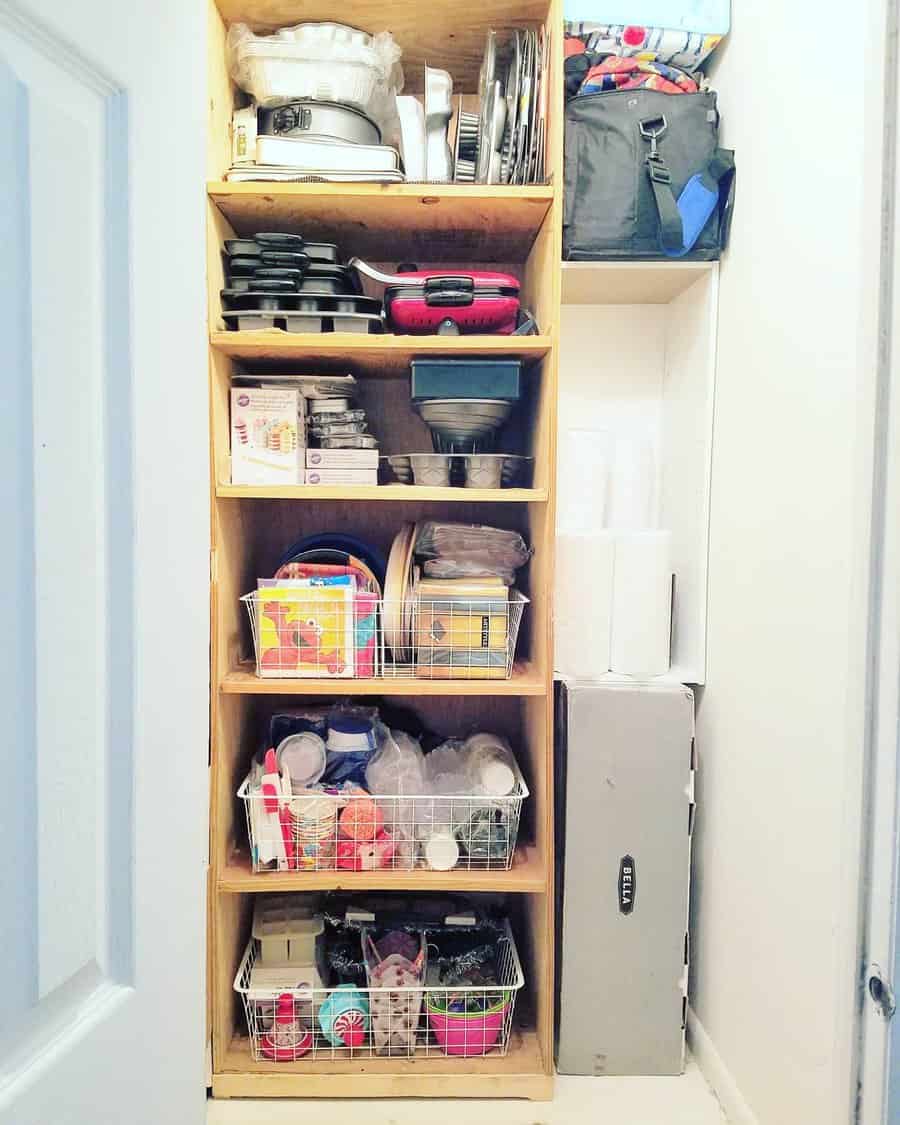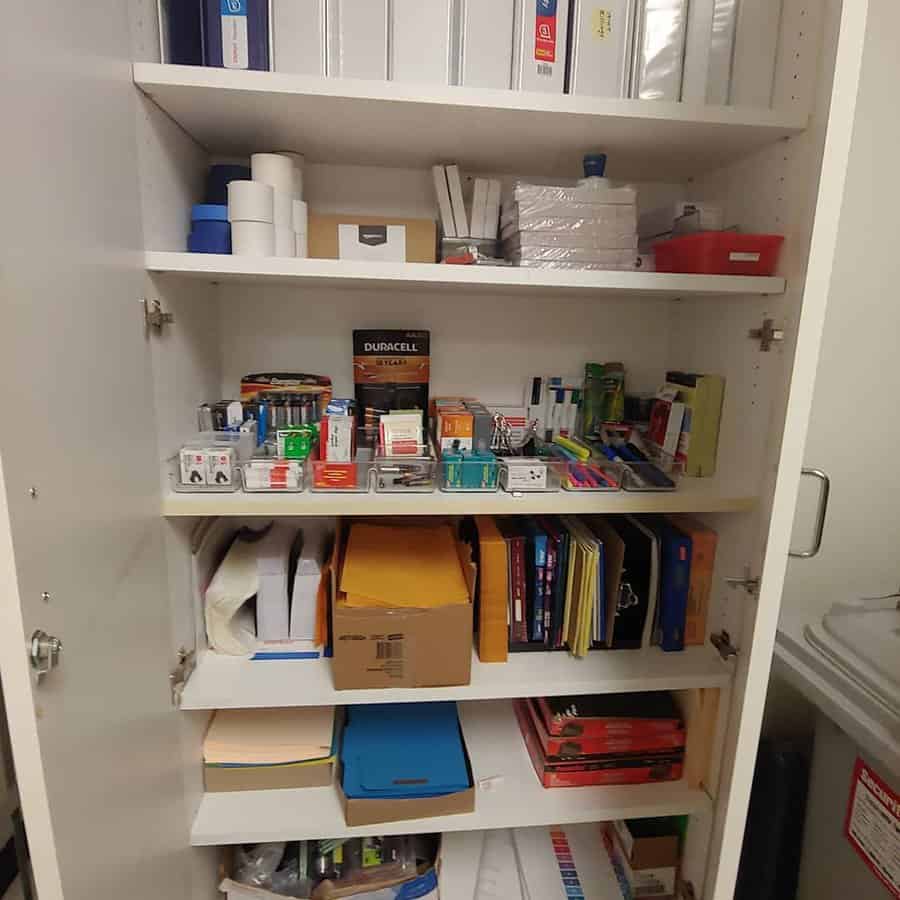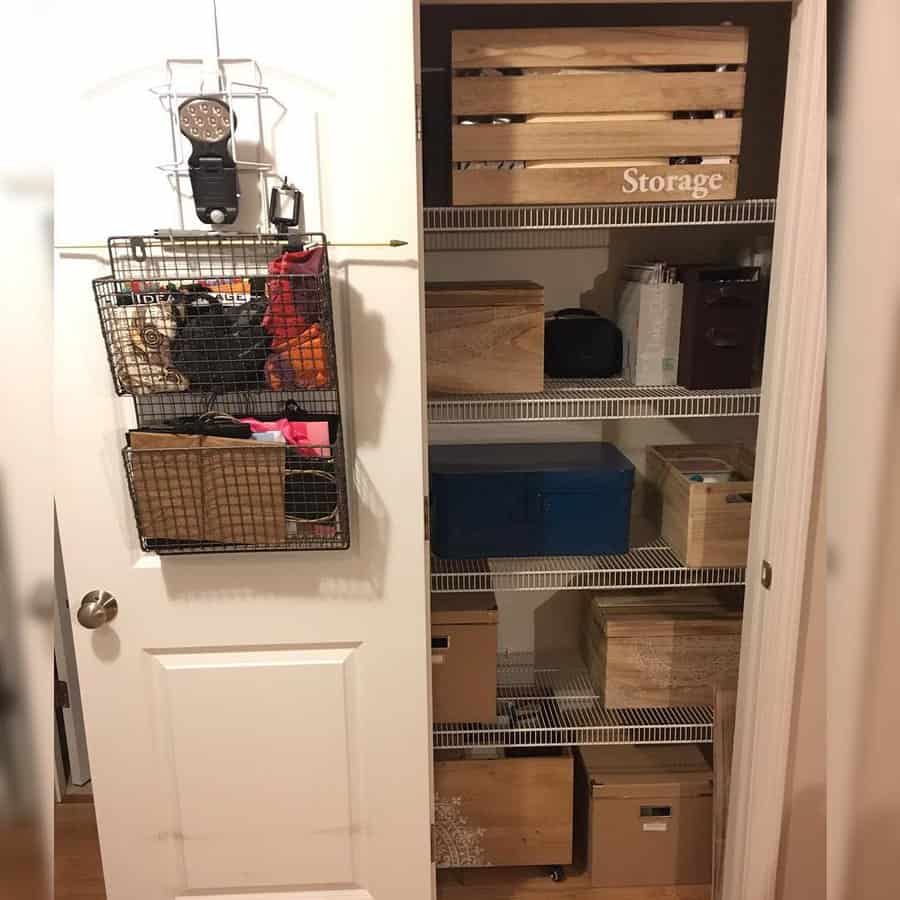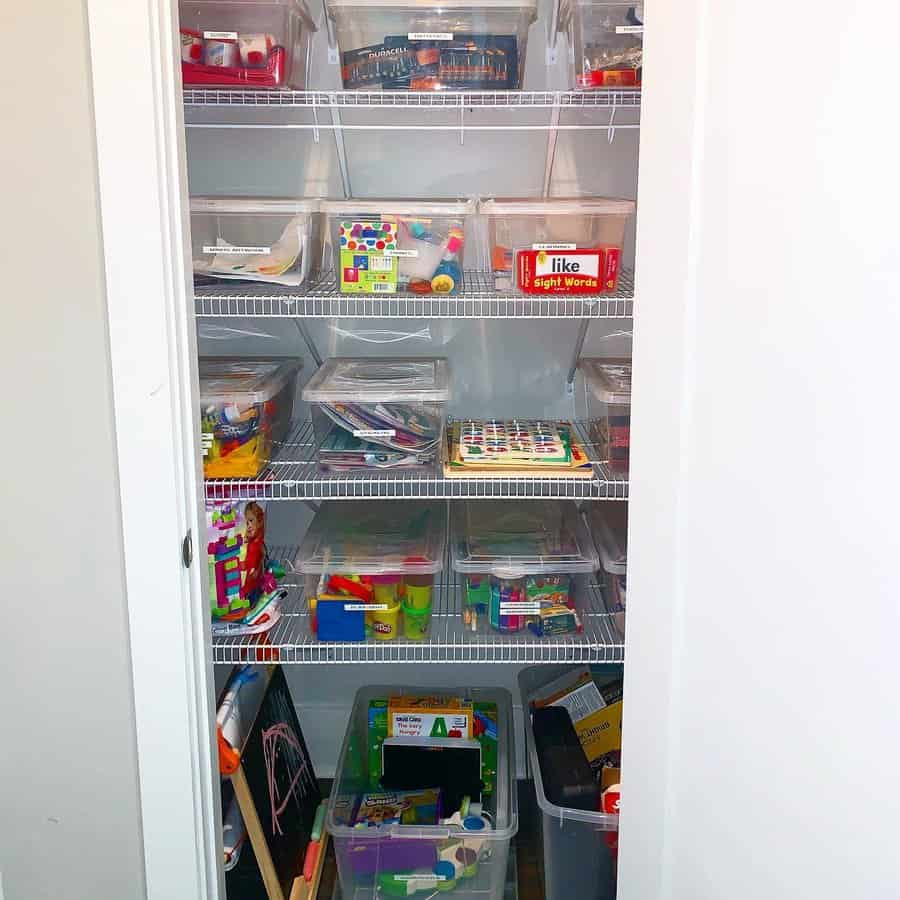 14. Refresh with New Rack Poles
Metal rack poles in a closet combine durability with contemporary aesthetics. These robust poles effortlessly accommodate a range of garments, from weighty coats to light blouses, ensuring they remain accessible and in prime condition. Their sleek design injects a modern touch into the closet ambiance. To maximize utility, opt for adjustable-height poles, allowing a tailored fit to your wardrobe's evolving demands. Pair with quality hangers for an upgraded closet experience.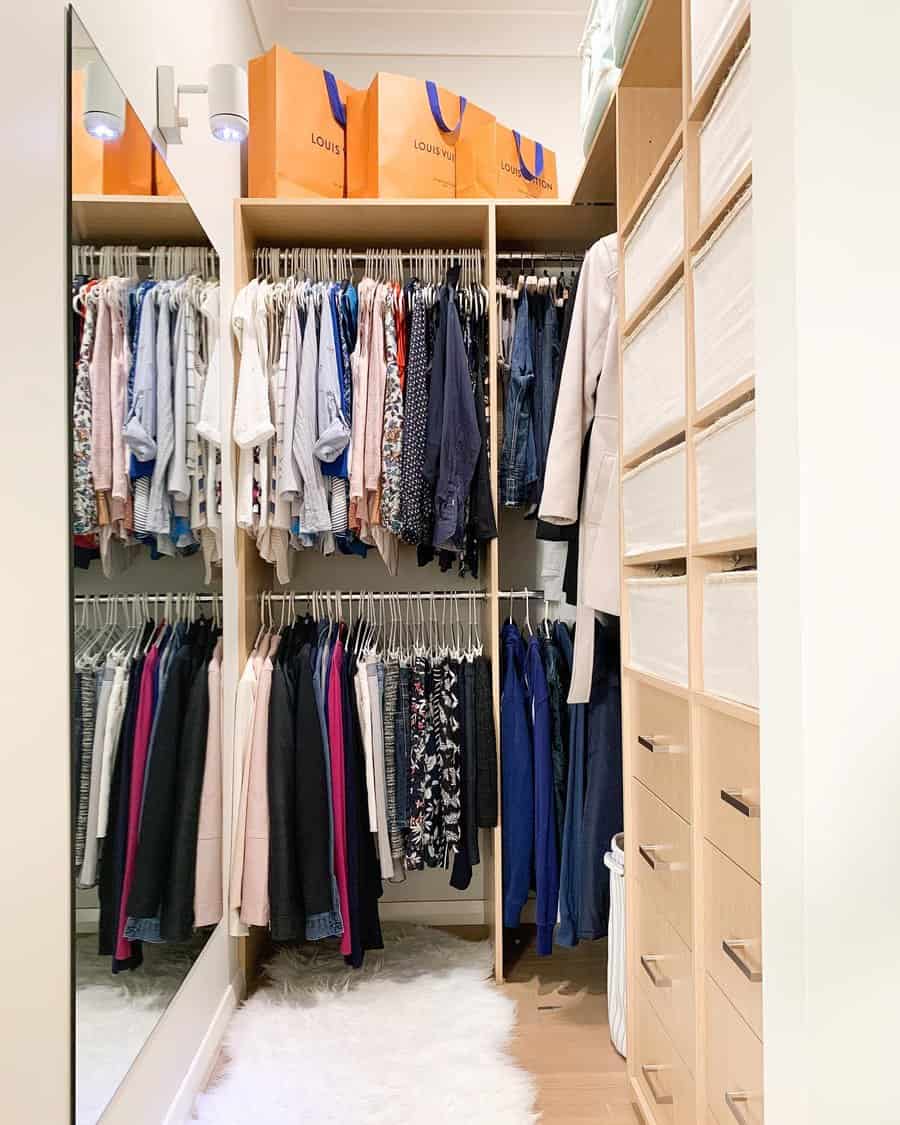 15. Indulge in a Vanity Walk-In Closet
Marrying a vanity with a walk-in closet offers an opulent space where wardrobe meets self-care. The union empowers daily rituals, letting you curate looks in a serene, organized environment. Envision accessing a meticulously arranged wardrobe, with dedicated spaces for shoes, jewelry, and accessories. Complement the vanity with ambient lighting and a comfortable chair to heighten the experience and encapsulate luxury in every dressing moment.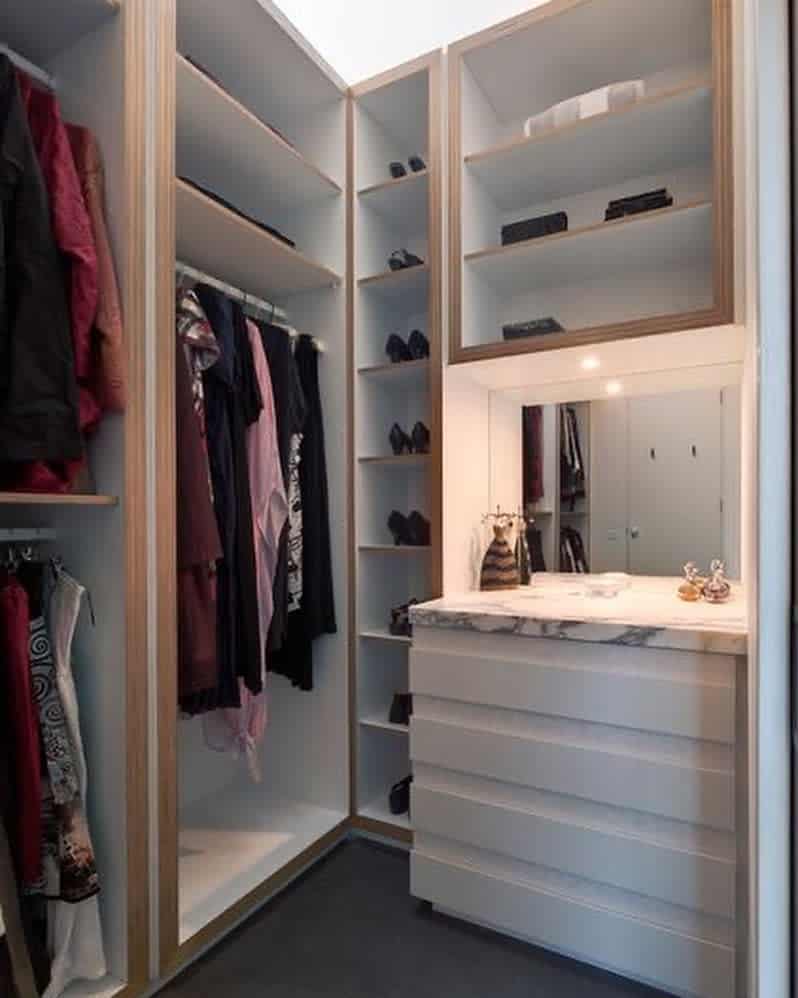 16. Innovate with a Recessed Closet Design
A recessed closet effortlessly blends into your wall, offering a discreet yet efficient storage solution. This design emphasizes minimalism and space optimization, freeing up floor space while providing ample storage. Its subtlety harmonizes with any decor, delivering a modern touch. To elevate its functionality, tailor the closet's interior with adjustable shelves, hooks, and compartments, ensuring it caters to your unique storage needs.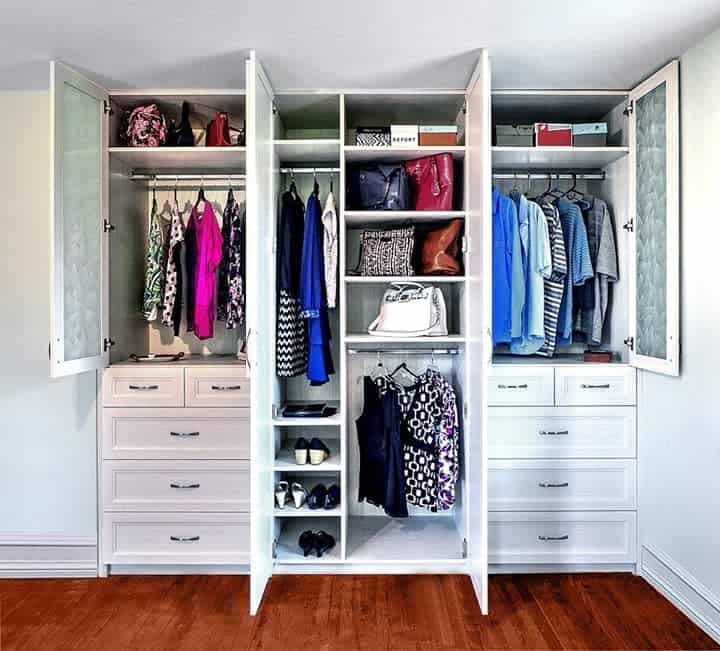 Small Closet FAQs
What is the minimum closet size?
Technically, closets can be any size. But there's no guarantee a tiny closet will be useful for storage of any kind.
Reach-in closets can be any width. They tend to be at least 24 inches deep (the depth required to store day-to-day clothing). Any shallower and hanging clothes may not fit inside.
Meanwhile, most walk-in closets are at least 4 feet wide and deep. This provides enough space to hang clothes and other items while still being able to stand inside the closet.
What goes in a linen closet?
Linen closets generally hold any and all fabric items — except for clothes — used throughout the home. This can include bedding, towels, tablecloths, cloth napkins, and more. Some people also use the linen closet to store extra paper products (toilet paper, paper towels, etc.) or cleaning supplies.
Ideally, a linen closet should be large enough to accommodate bulky blankets and sheet sets. However, you can turn any size closet into a linen closet with the use of storage totes and other organization tools.