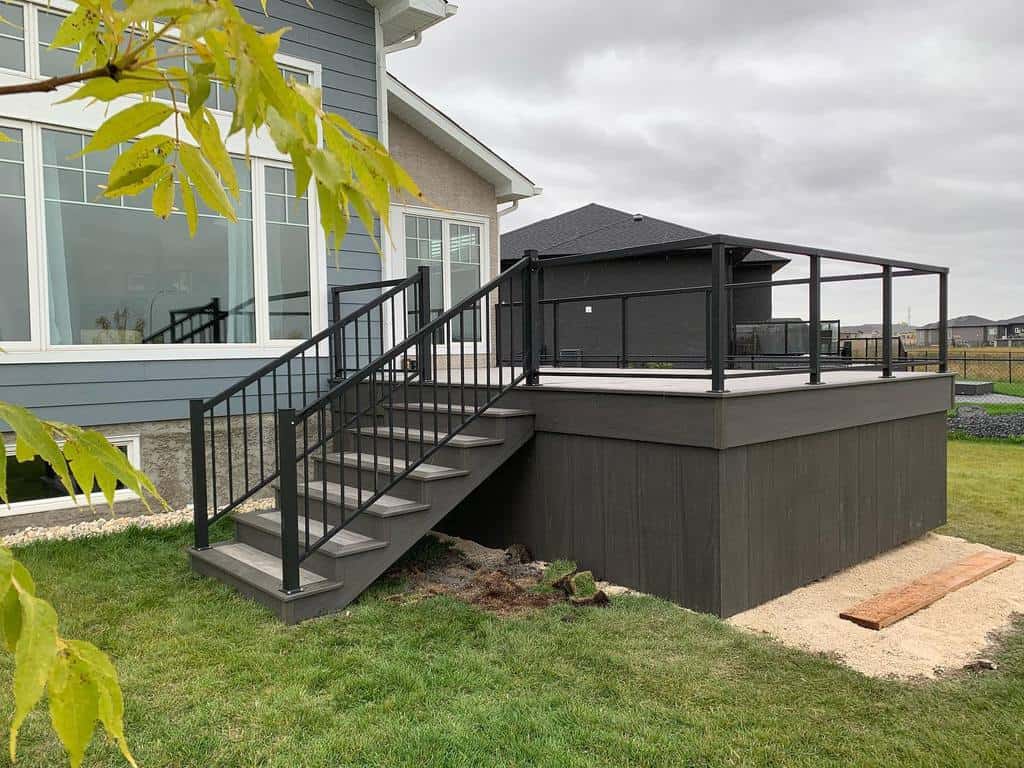 The open space under a deck can be quite an eyesore. Not only is it unpleasant to look at, not having a deck skirting can actually lower your home's resell value.
Deck skirting ideas have evolved far beyond the typical wood lattice skirting. From faux stone to natural wood panels, there's a great deck skirting idea for every home. Check out our 30 best deck skirting ideas for inspiration on enclosing or updating your deck.
1. Bricks and Stone
Do you have a brick or stone home? If so, you can use the same type of materials to craft your deck skirting. Not only are these durable deck skirting materials, they provide visual continuity that elevates the home's curb appeal.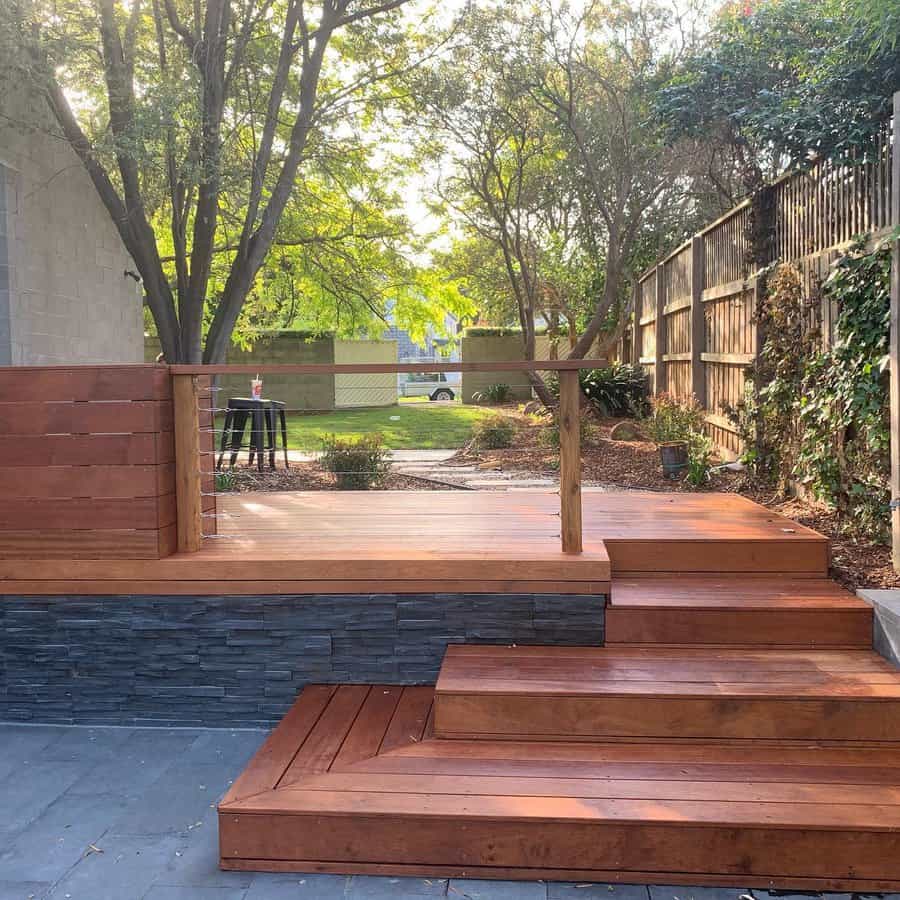 Stone decking can also be a stunning deck skirting idea if you have wood or vinyl siding. It looks far more elegant than lattice skirting and is extremely durable.
A real brick or stone deck skirt will be considerably more expensive than wooden deck skirting, but this is one of the luxury upgrades many homes need and deserve. If you love the look of stone skirting but are on a budget, faux stone skirting panels can provide a similar look for less money.
2. Composite
Composite decking is an environmentally friendly choice of decking material. It's made from a variety of materials, many of them recycled plastics and wood. Composite deck products are divided into wood and non-wood composites.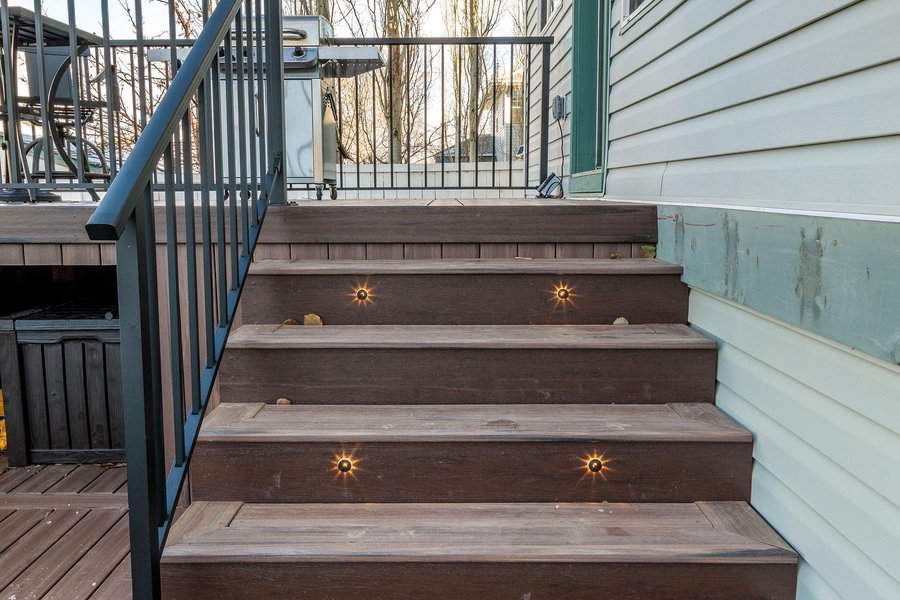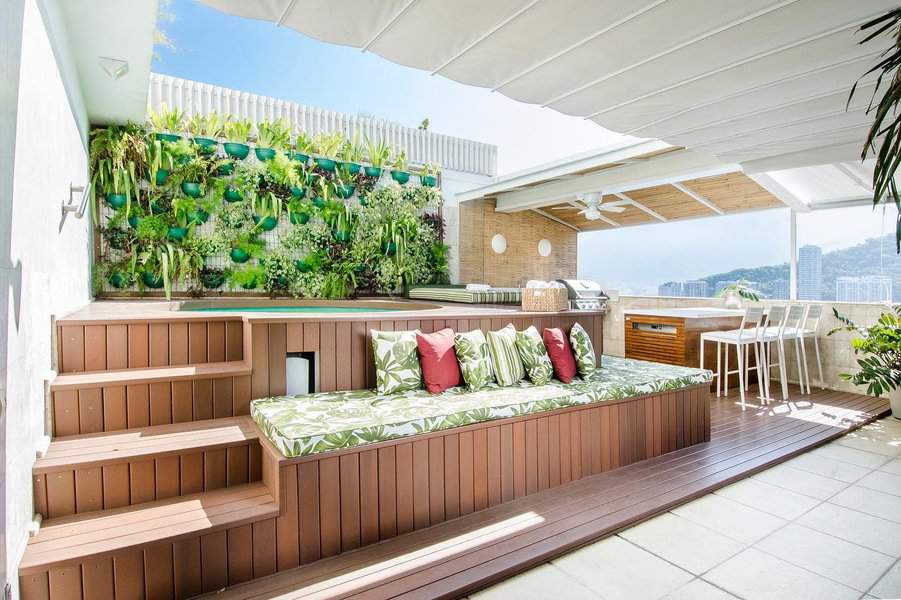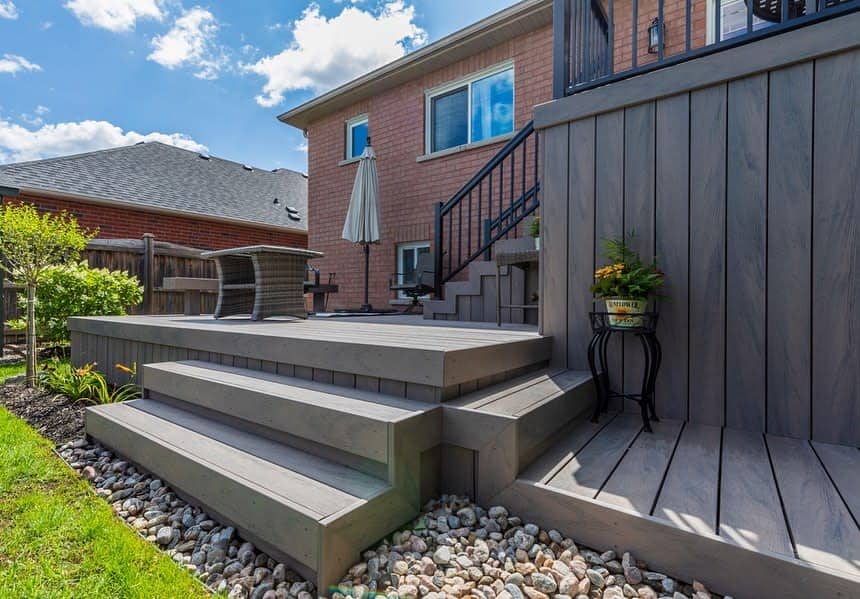 Zuri Premium Decking is a popular composite deck and skirting material in North America. It's known for providing the look of exotic wood with much greater durability. Like many decks made from composite material, you can choose from planks or tiles as well as various styles of decking.
4. Decorative
You don't have to settle for plain, nondescript deck skirting ideas. Deck skirt panels are available in a huge variety of colors and styles, including leaf-like designs, scrollwork, and various geometric patterns.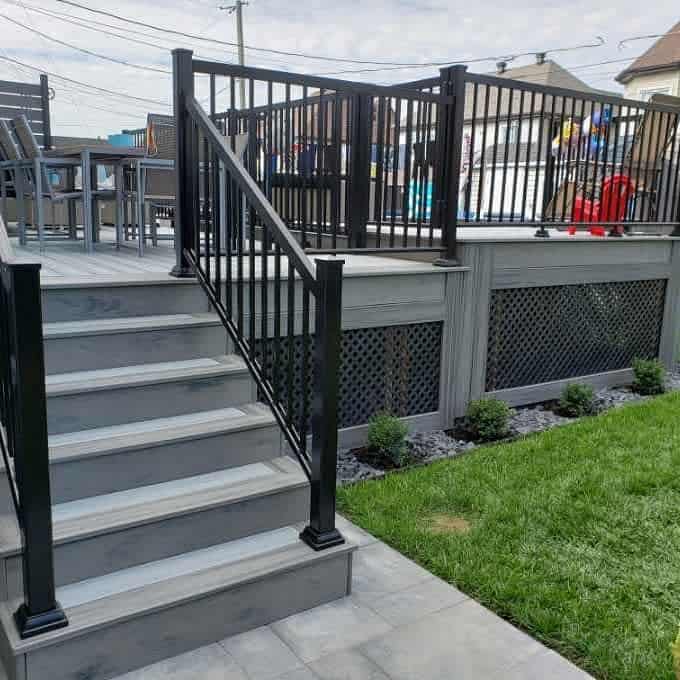 Paint decorative decking panels black for a modern or mission style home—and paint your deck railing and porch trim to match. If you have a cabin, look for a decorative wood deck skirt that looks like stacked logs. Embellish your decorative deck skirt with lights to help illuminate your outdoor space at night.
3. DIY
For the experienced DIYer, virtually any kind of deck skirting idea is suitable as a homeowners' do-it-yourself project. However, certain deck skirting ideas are easier to DIY than others. Pre-assembled wood lattice panels are one of the easier types of skirting to install yourself.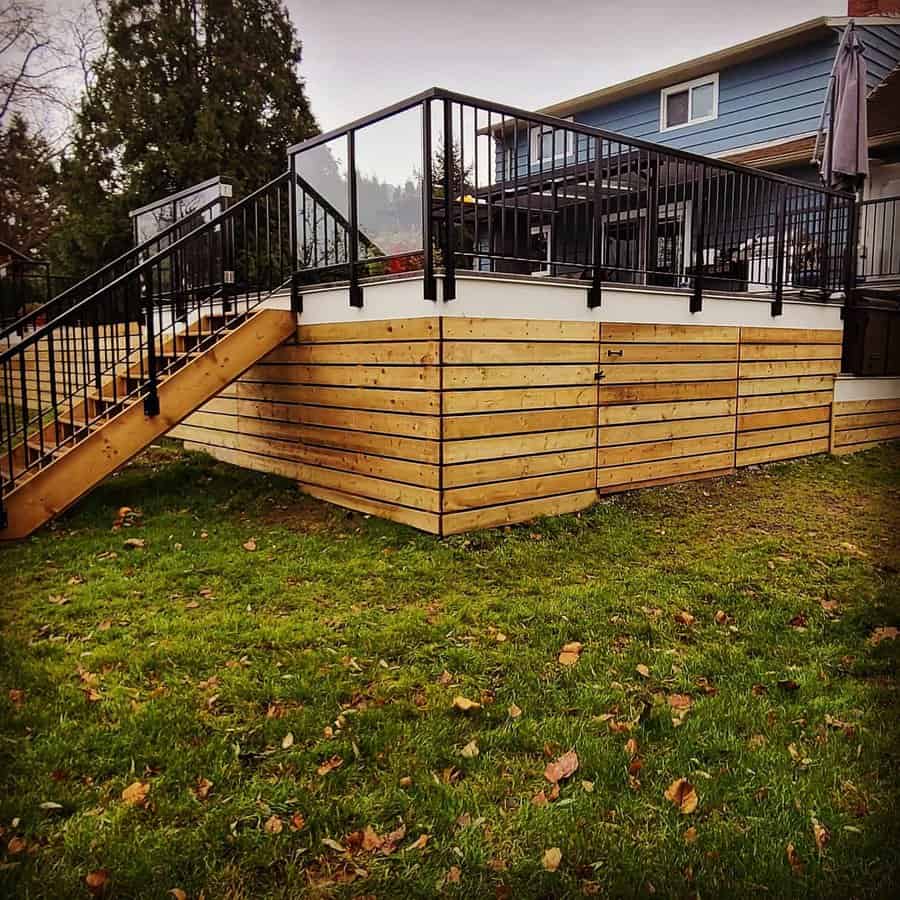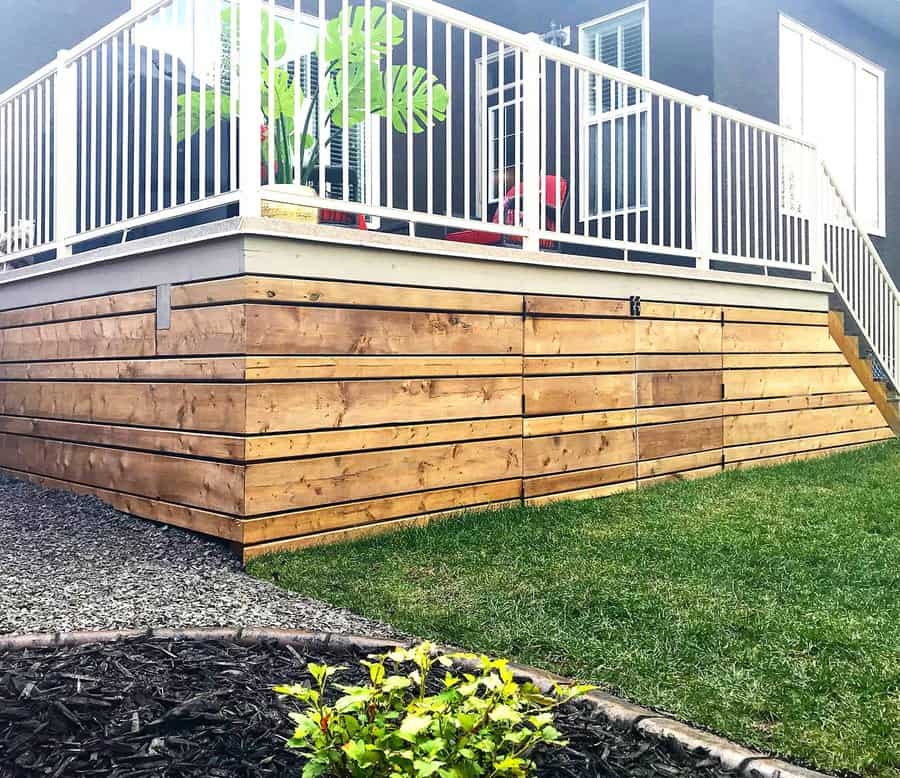 However, with a few power tools and a long weekend, you can create any number of wood deck skirting ideas, including updated bench seats and railing. Watch this video and learn how to make a stylish, modern wood deck skirt using horizontal wood slats:
5. Horizontal
For a modern touch, consider railing and deck skirting ideas that have horizontal instead of vertical posts. This style of deck skirt is perfect on contemporary, transitional, or mid-century ranch houses.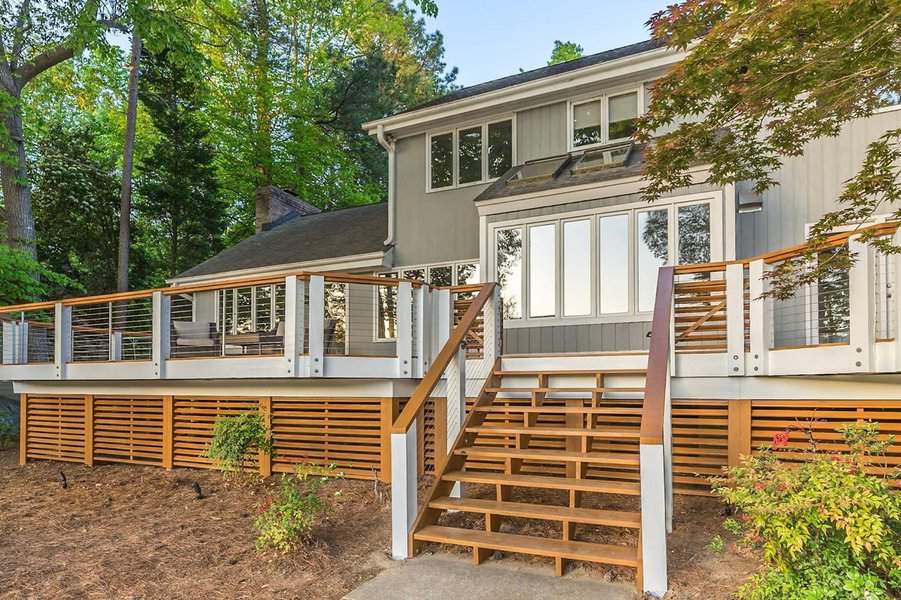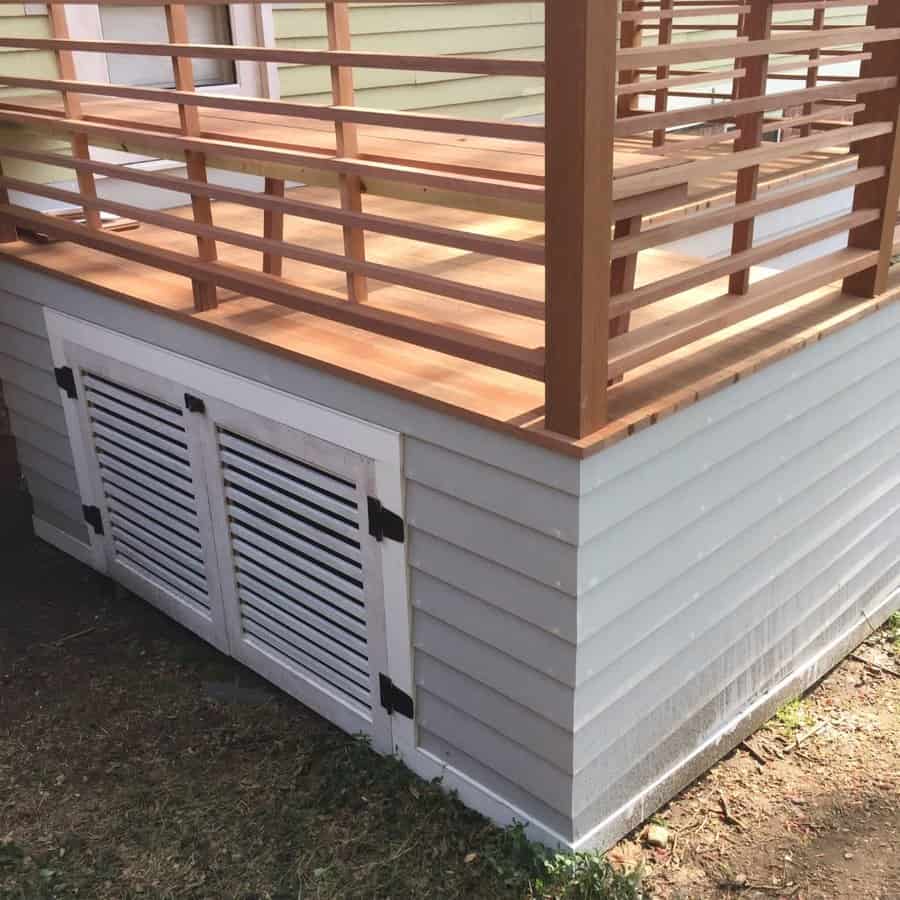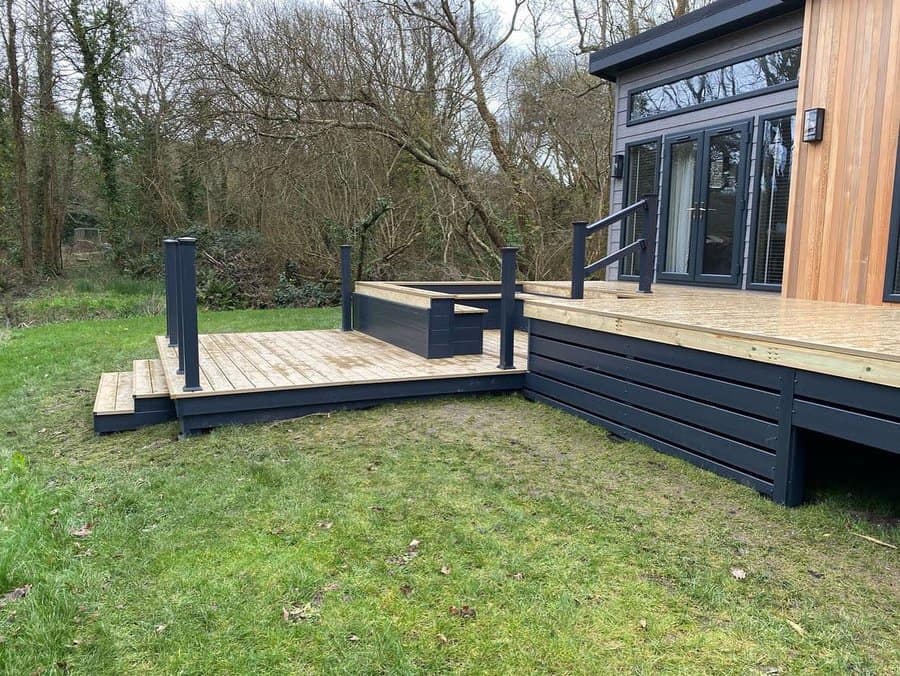 A horizontal placement of deck skirt planks is also preferable if your home has composite or wooden plank siding and you wish to continue the look below your deck. If you have vertical wood siding on your home, horizontal skirting helps visually ground the home to the landscape.
6. Lattice
Lattice is one of the most common types of deck skirting ideas. While lattice can be made from wood, a wood lattice needs to be properly sealed or painted so that it won't age prematurely. Although some people like the look of bare wood, it's usually more attractive to paint the lattice panel the same color as the home's siding or trim.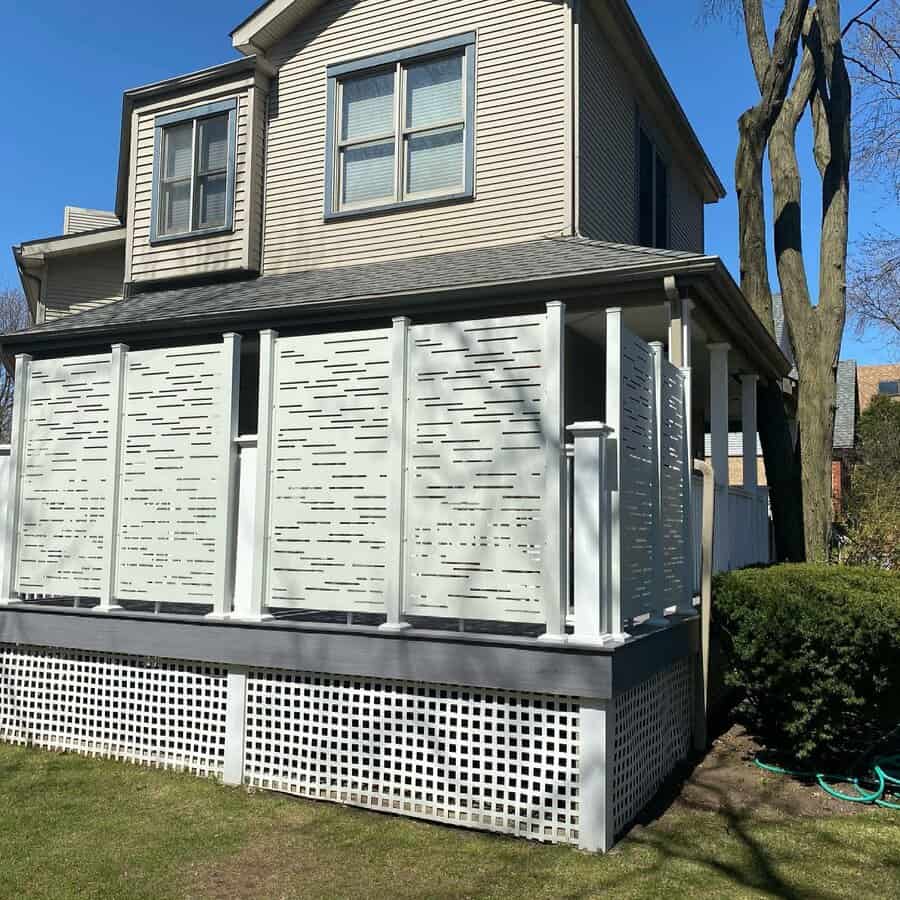 Vinyl lattice or plastic lattice are both more durable than real wood lattice and come in a variety of colors. If you want your lattice deck skirt to somewhat fade into the background, purchase it or paint it a dark neutral color.
7. Low Deck
You may not feel that a low deck needs skirting. However, a quality deck skirt is vital for giving your deck a professional finish. It also helps keeps rodents and other pests from nesting underneath.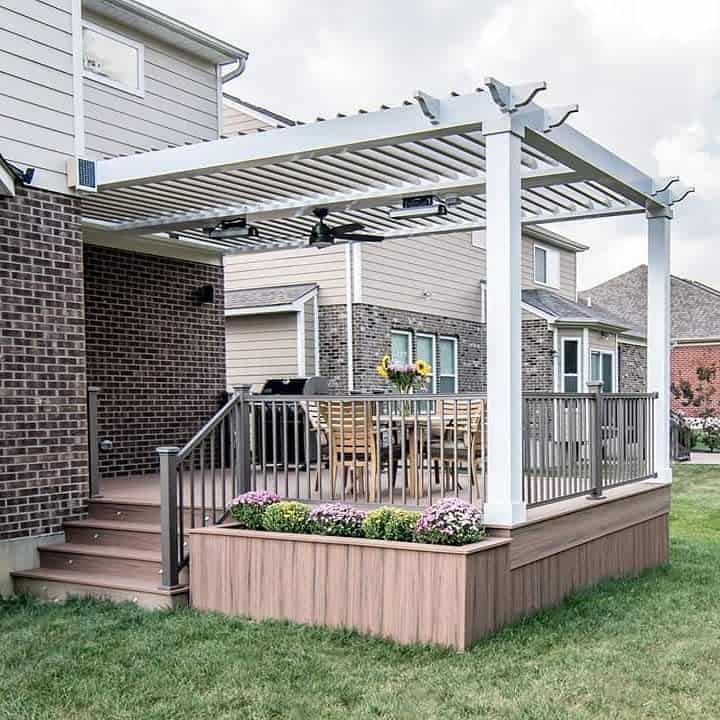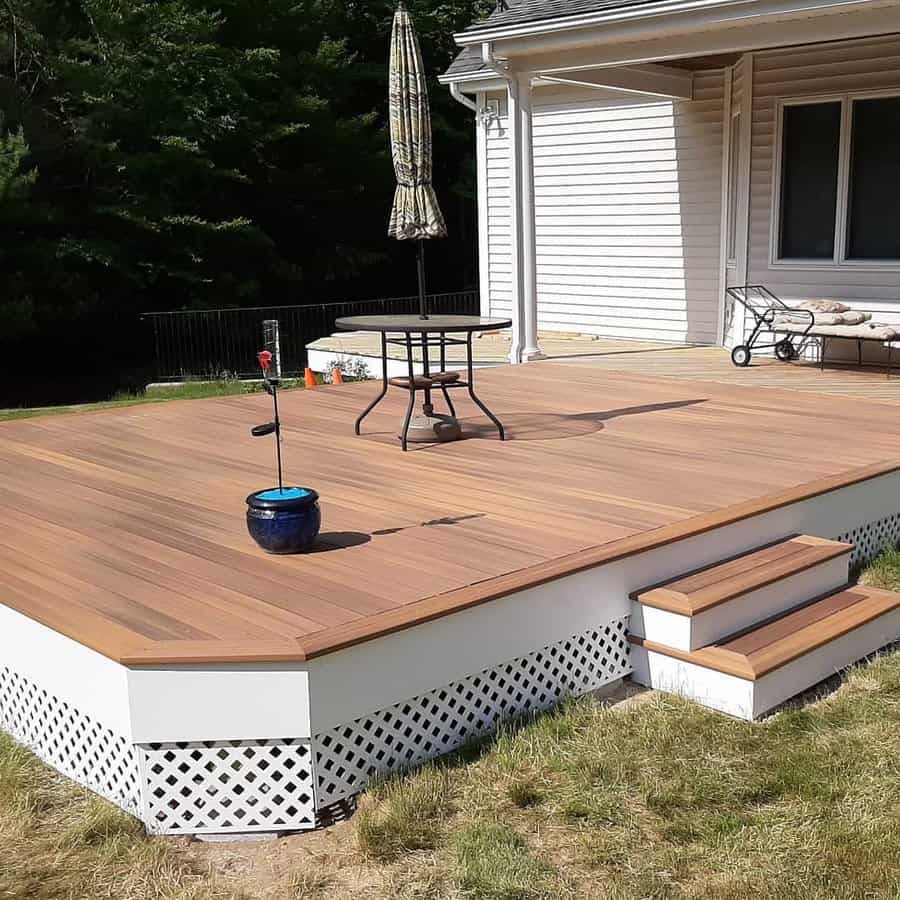 One of the most obvious deck skirting ideas for a low exposed area is to simply use the same deck boards that make up the rest of the deck design. Just make sure your design features adequate ventilation to allow air to circulate freely between the ground and the deck floor.
A low deck is also a good place to use a more expensive skirting material since little of it will be needed. Consider real brick, stone or high-grade stone composite panels. On the other hand, if you'll have a lot of decorative landscaping around your low deck, the skirting won't really be seen. In that case it may be best to choose a durable, but affordable, skirting material.
8. Modern
A modern outdoor living space should have simple lines, a neutral color palette, and predictable furnishings. Deck skirting ideas should follow the same template. A modern home isn't the place for white lattice skirting. Keep colors dark so that the home's modern architecture is the focus.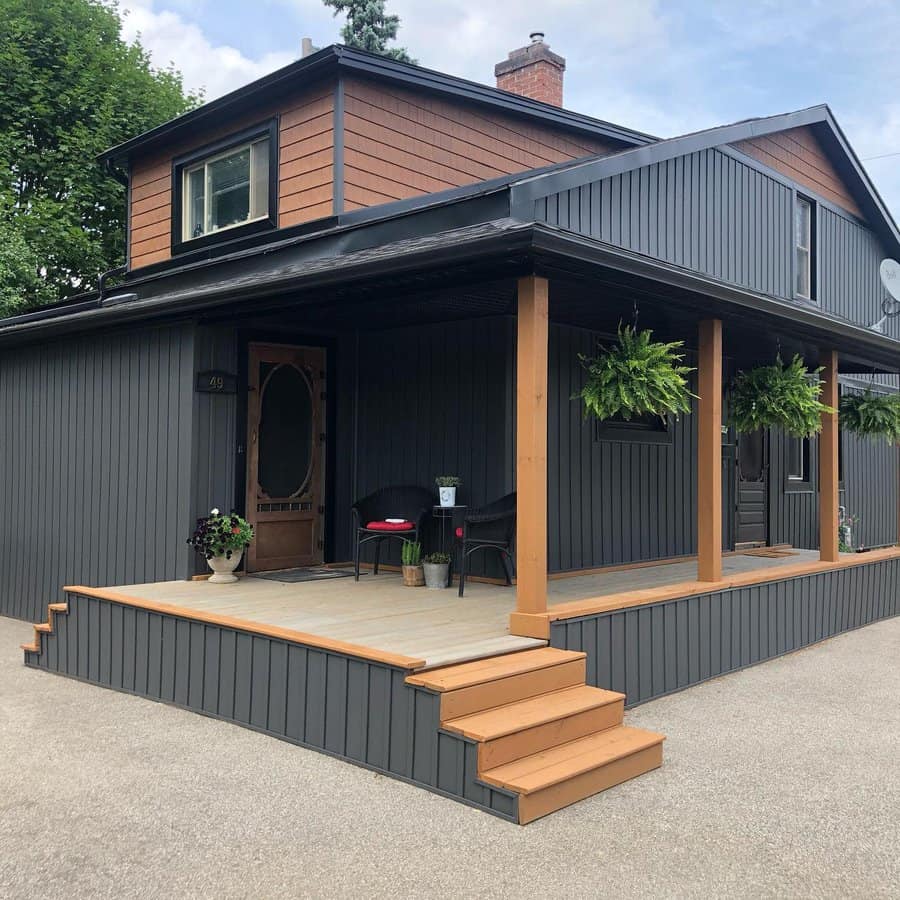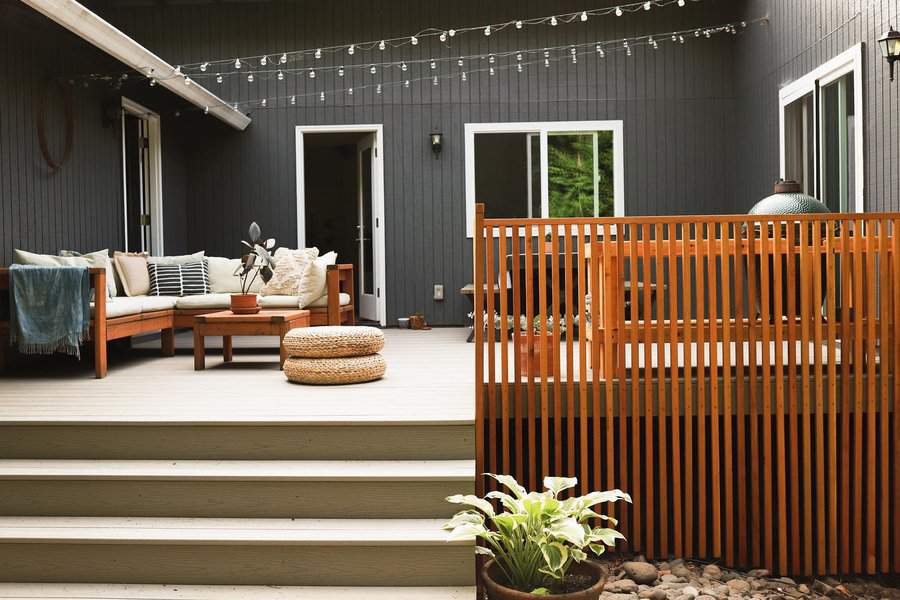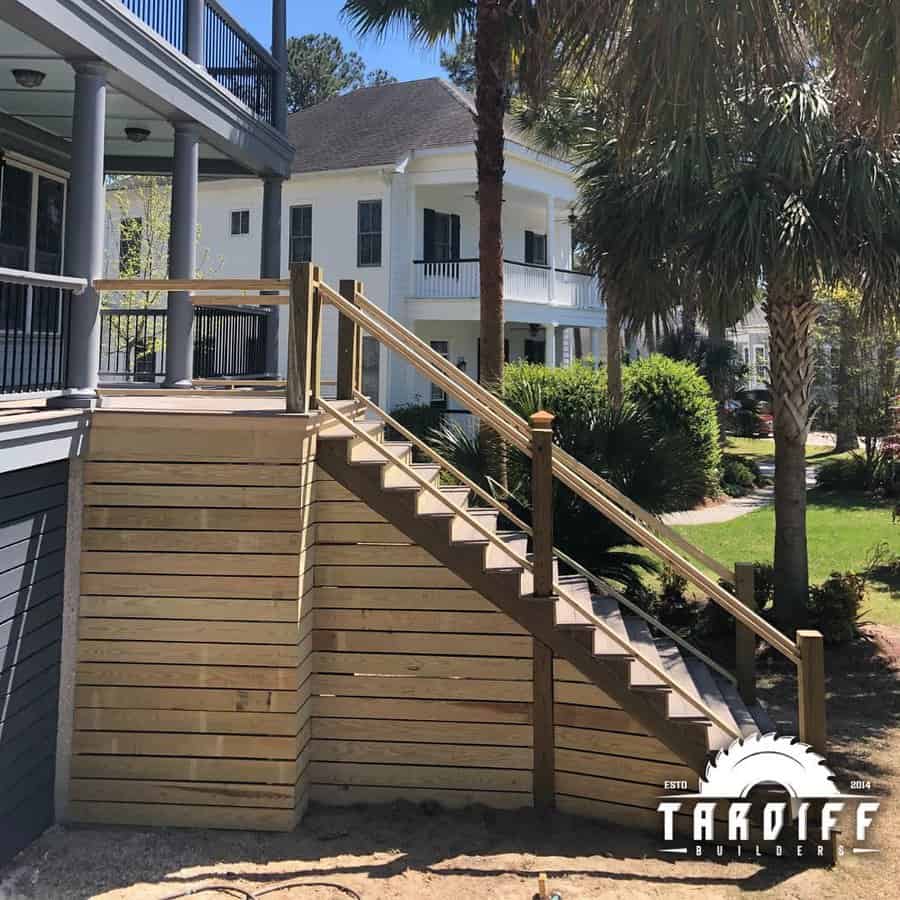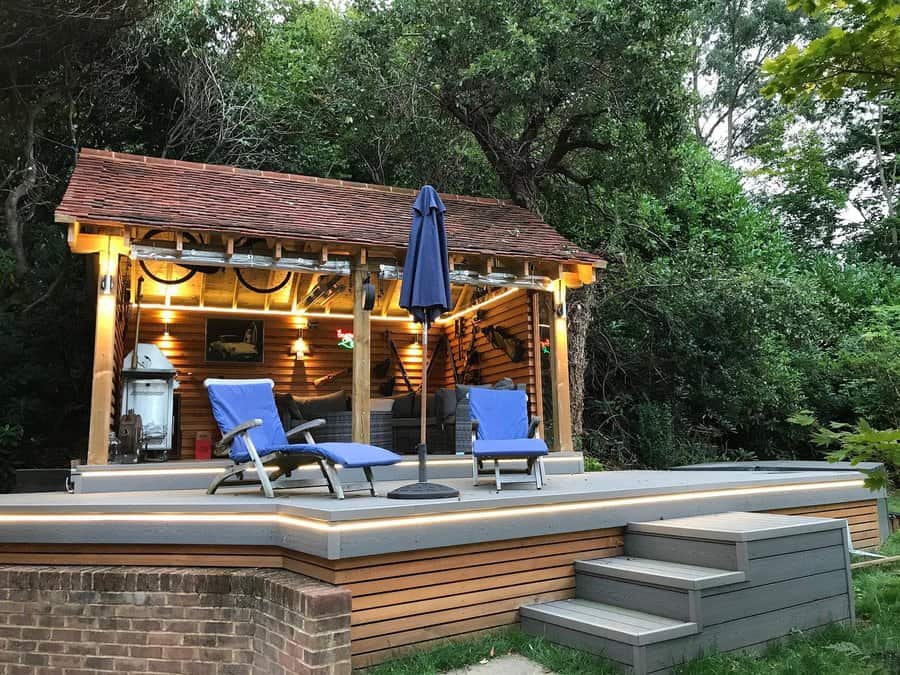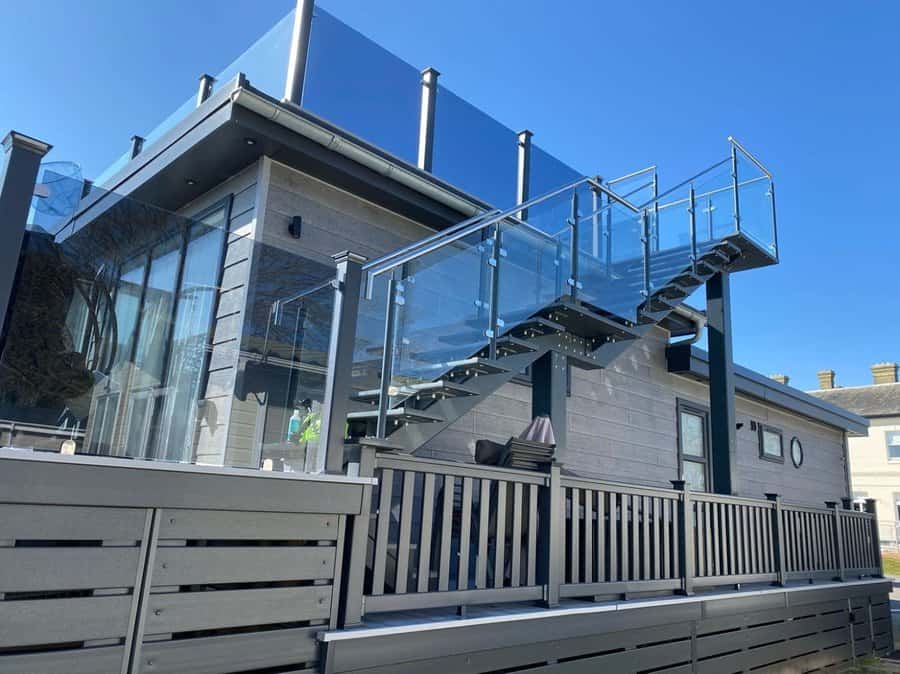 Mixing building mediums is a good idea on a modern exterior as it draws attention to the building's lines and angles. An example is a modern grey brick home with a weathered grey elevated deck, topped with black metal railings set with glass panels instead of balusters.
9. Tall
Homes with multi-level decks require additional consideration because so much of the skirting will be visible. In many cases, coordinating your deck skirting ideas with your home's exterior finish is ideal. This gives the illusion of a larger home and doesn't draw attention to the skirting itself.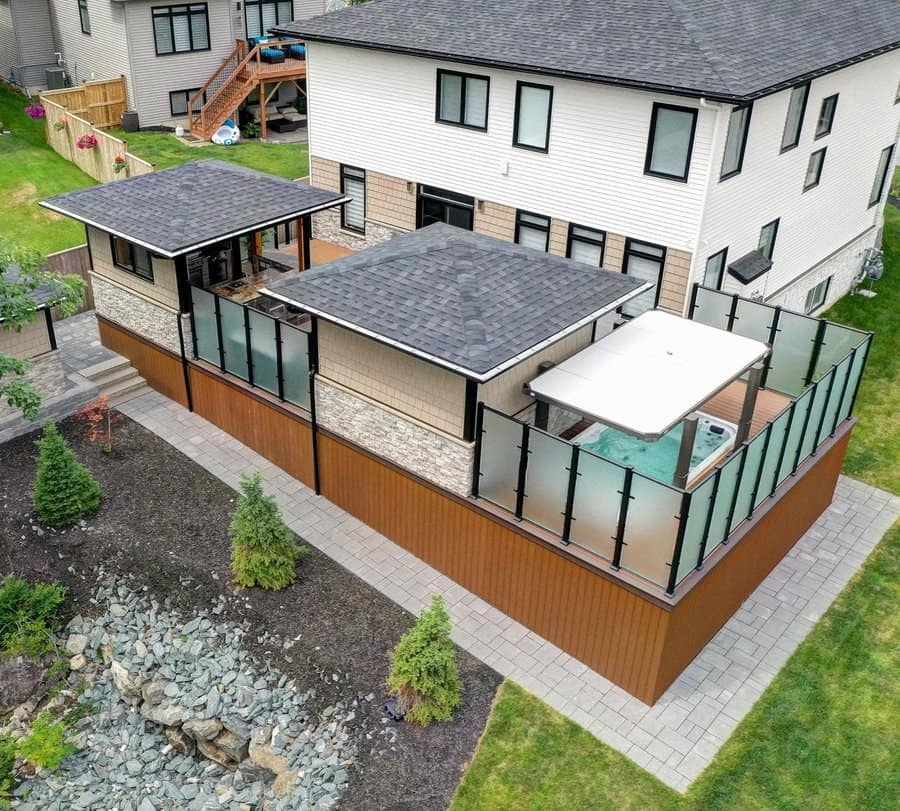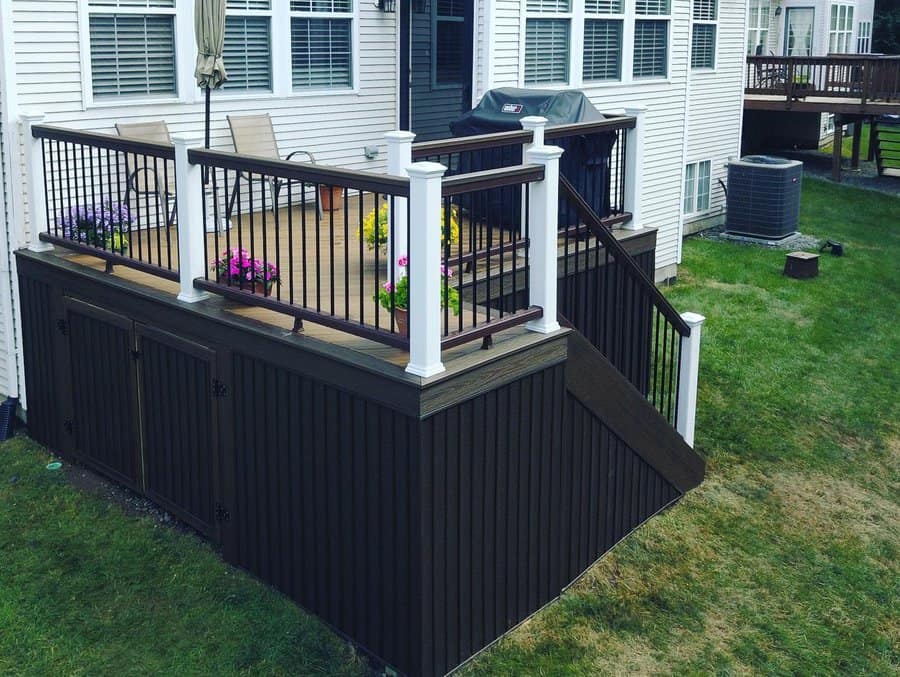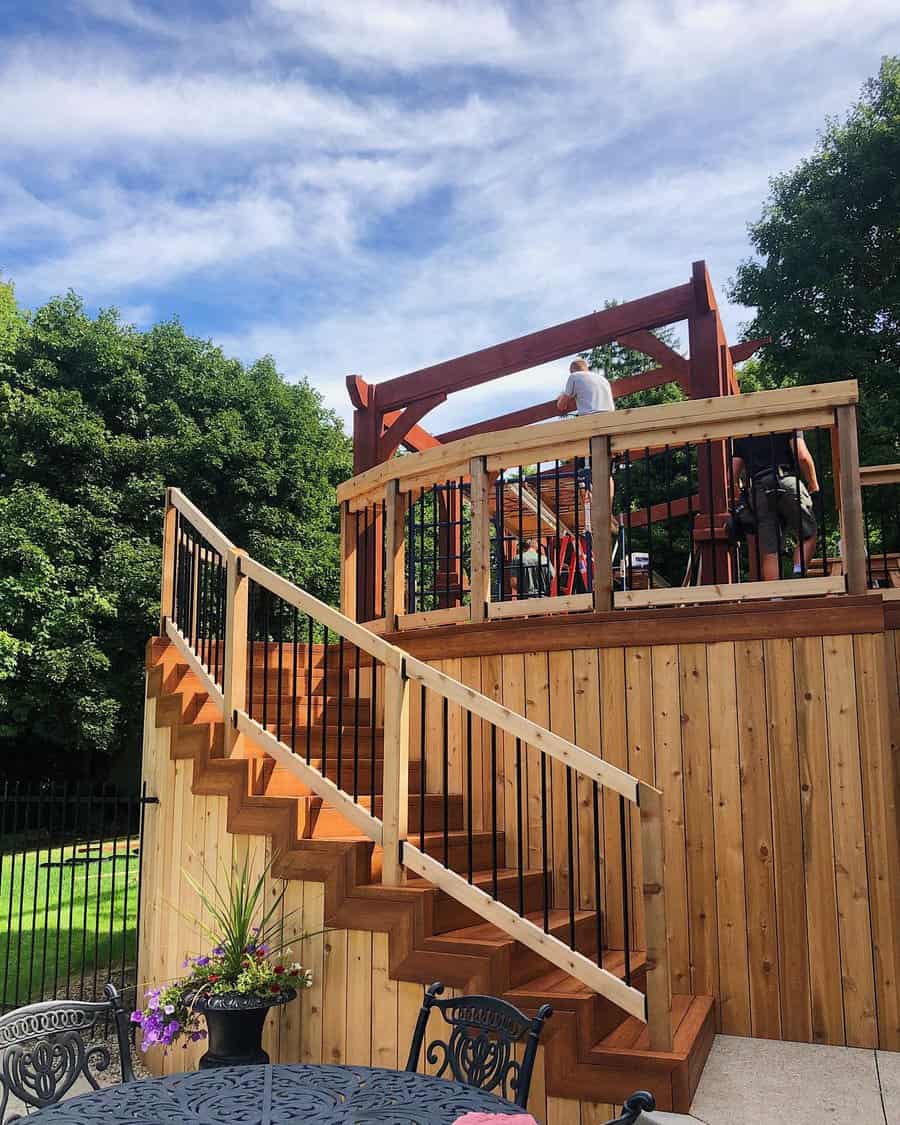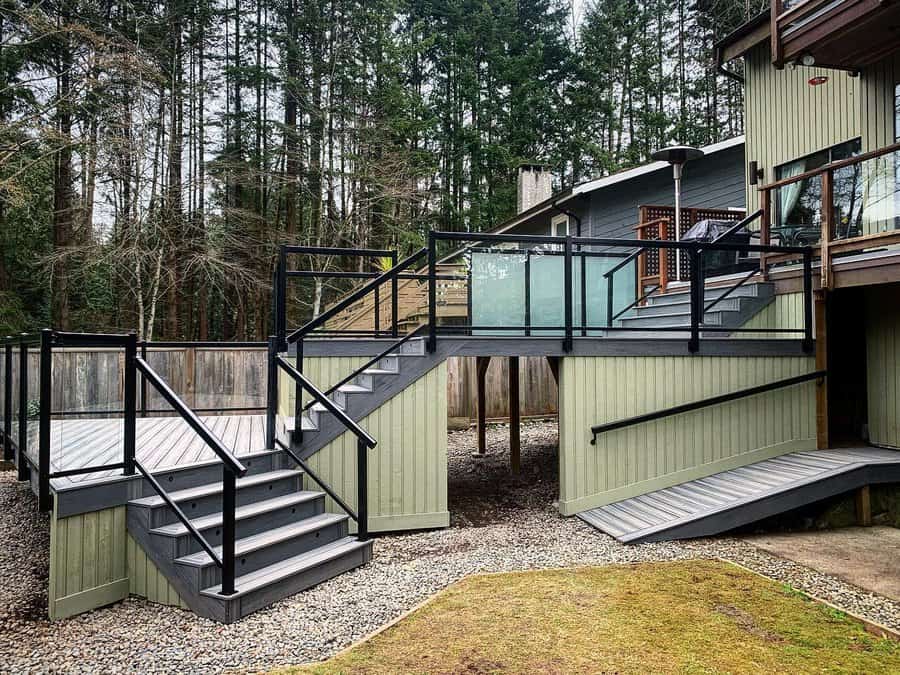 Because covering tall walls with real stone is an expensive prospect, shop for a faux stone material instead. Westlake Royal Building Products offers Atlas Stone, a realistic looking stacked stone siding that comes in several neutral colors.
10. Vertical
Although most deck skirting has a horizontal profile, sometimes a vertical layout is more appealing. Exercise your creative flair and go vertical if you want something that's a little different without being too obvious. Vertical lines also help an area look taller, so a small deck may seem bigger if its base has a vertical design.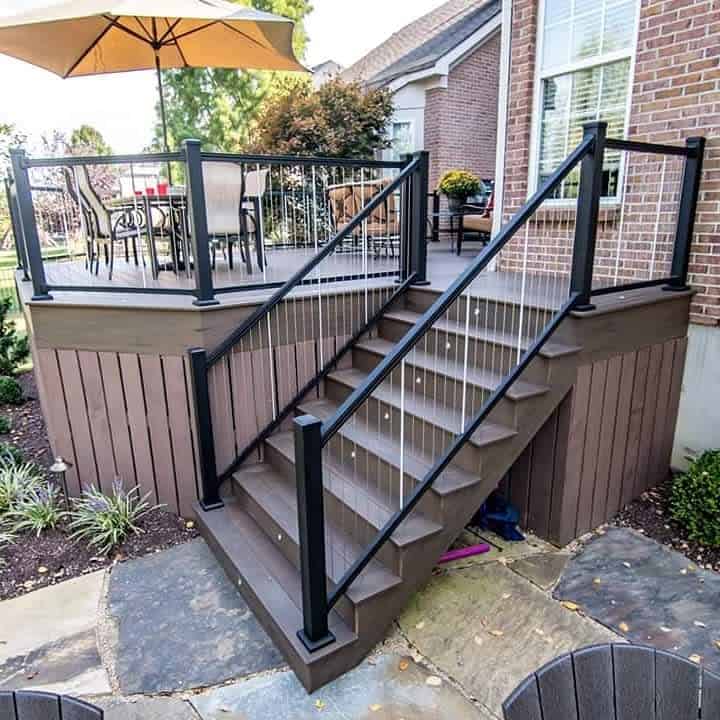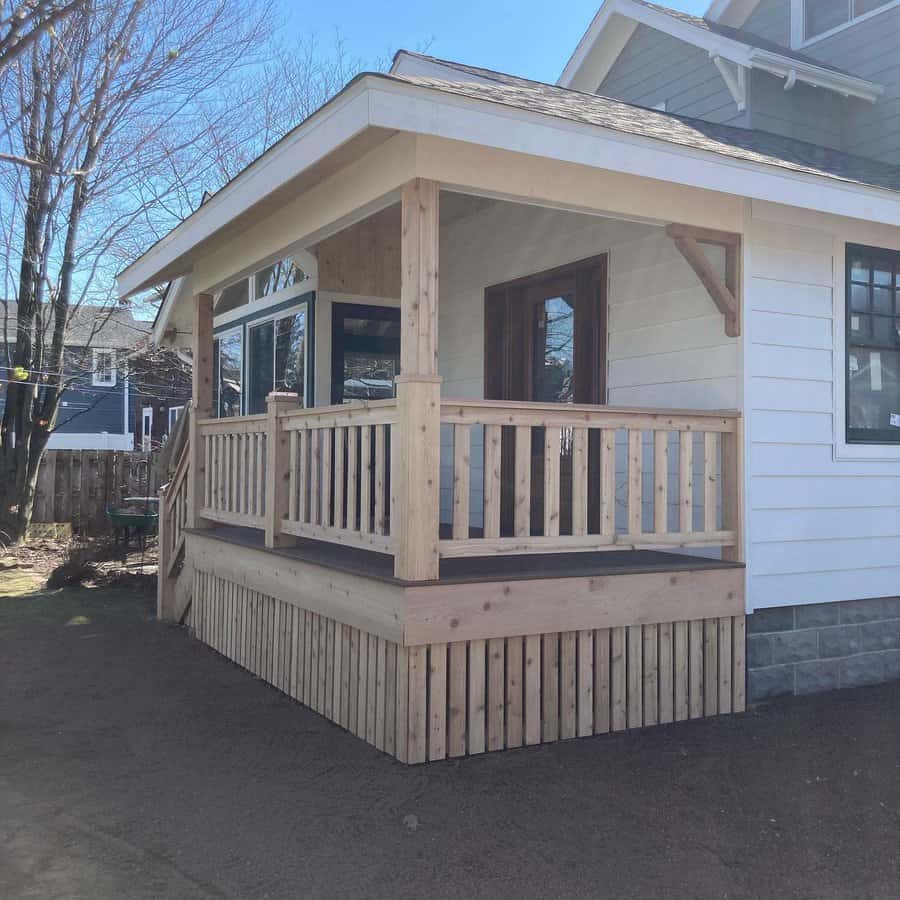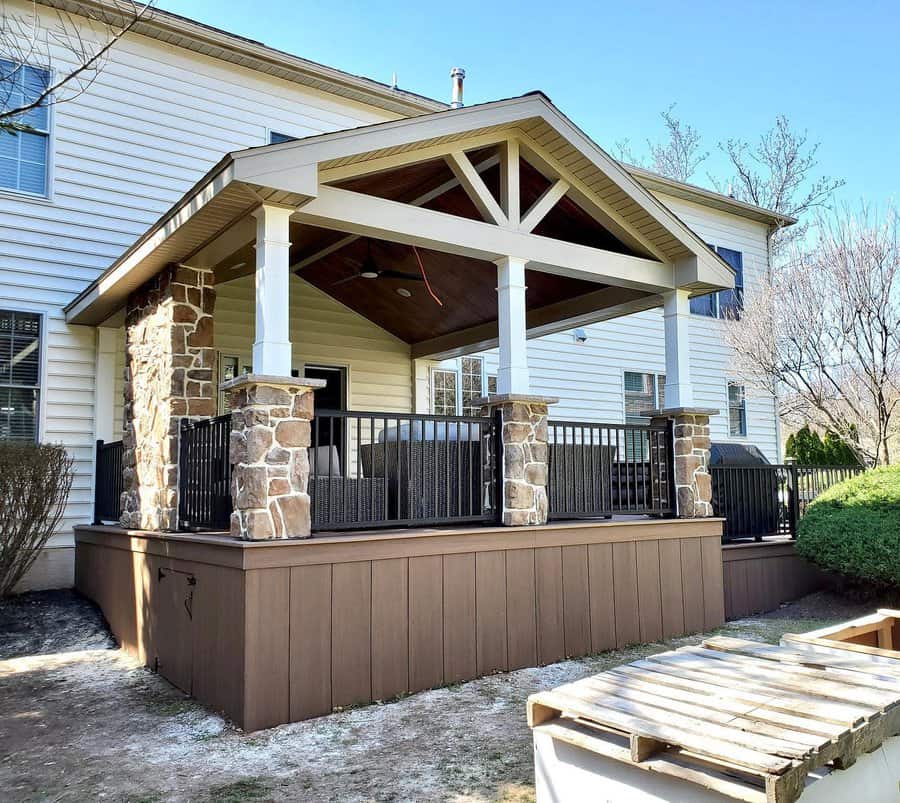 You may want to carry over the lines of an attractive fence, using the same vertical fencing boards for your deck skirt. White vertical deck skirting looks gorgeous in a backyard surrounded by a classic white picket fence.
11. Wood
Classic lumber toned decks look great with skirting that's a similar color and finish. The most common type of wood used for skirting is T-111 plywood. It looks like vertical siding and makes it easier to hide doors that provide access to the below-deck area.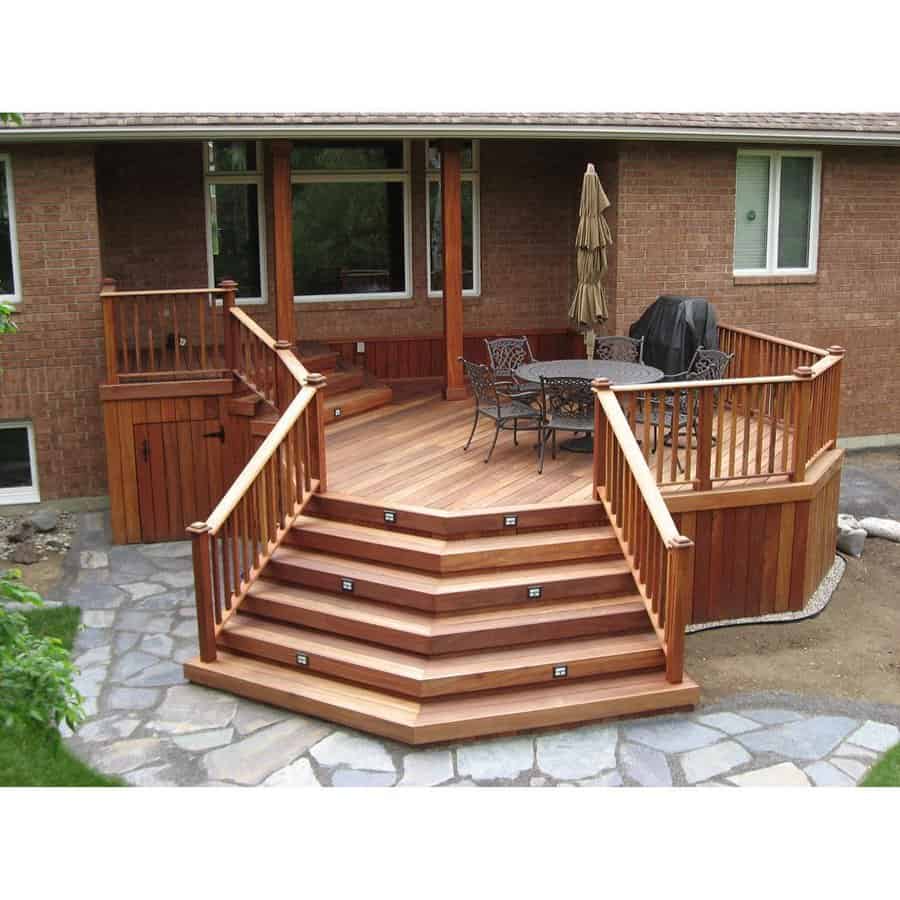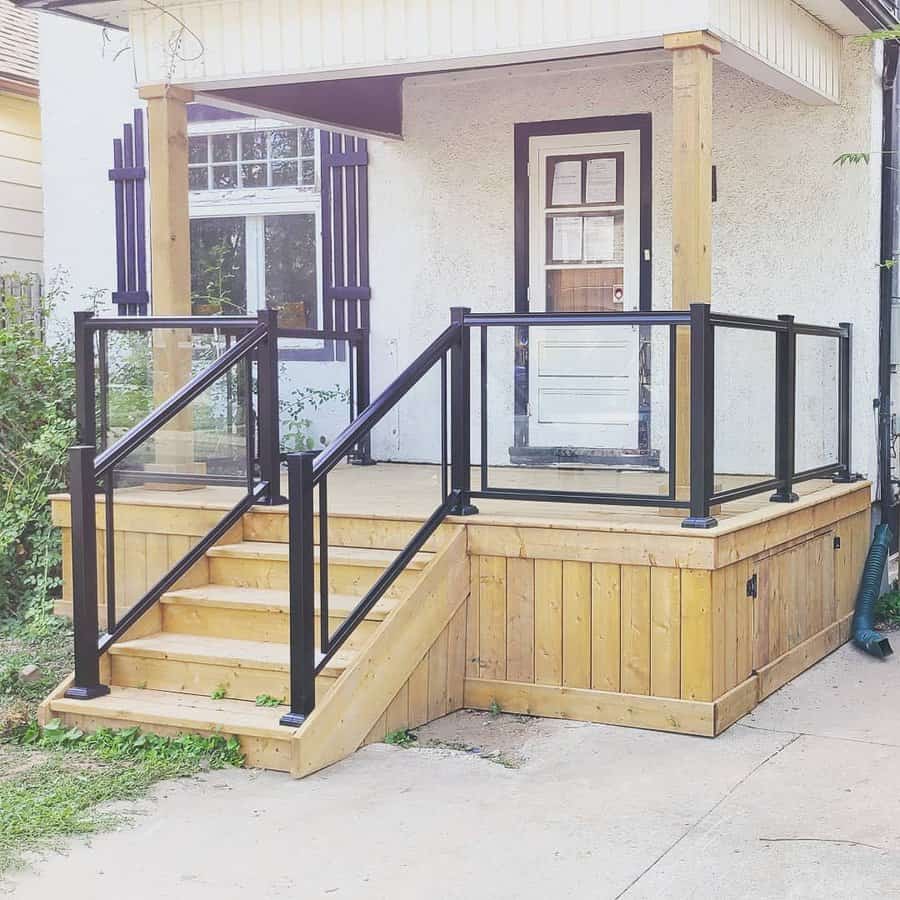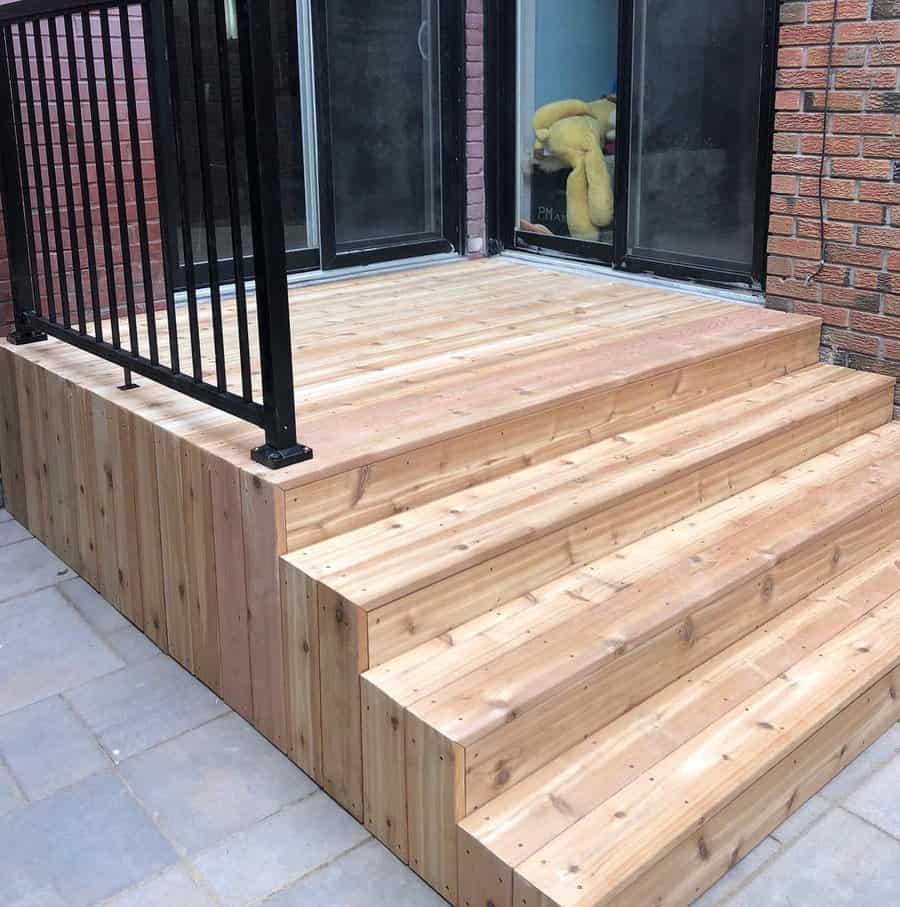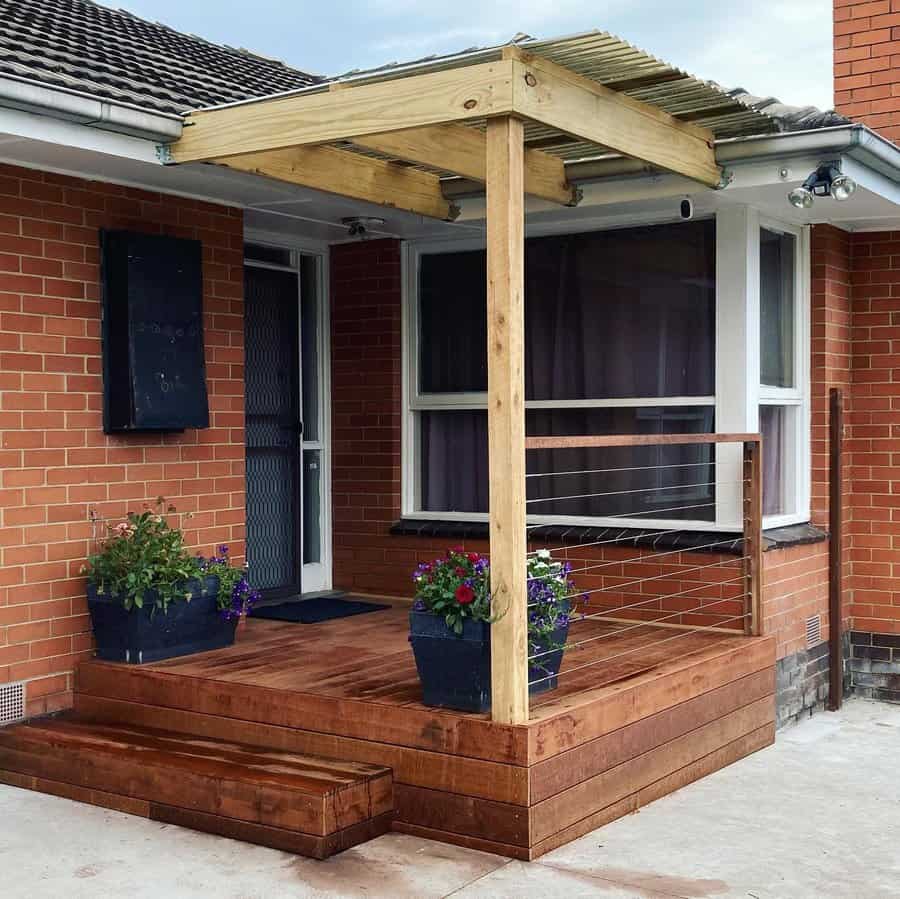 If your deck build features true exotic hardwood, skirting made of the same wood makes sense. However, if outdoor kitchens are your thing, or you're building a pool deck, composite materials will be more durable.
Bamboo is another natural wooden material that's great for deck skirting. It looks amazing on a beachy cottage or casual bungalow. Bamboo is durable, as easy to install as other types of wood, and is less expensive. It's also an ecologically sound choice for deck skirting as it's a renewable resource.
Deck Skirting FAQs
Can you use siding as deck skirting?
Yes, you can create a solid deck skirt by using the same siding that's on the rest of your home. It's a great solution if you want a seamless look between your deck and house.
Does deck skirting need ventilation?
Yes! Proper ventilation is a must to allow moisture to escape from under the deck. Allow one square foot of ventilation for every 150 square feet of decking. This will allow the deck and substructure to dry after inclement weather and prevent the mold, rot, and decay that will prematurely destroy your deck.