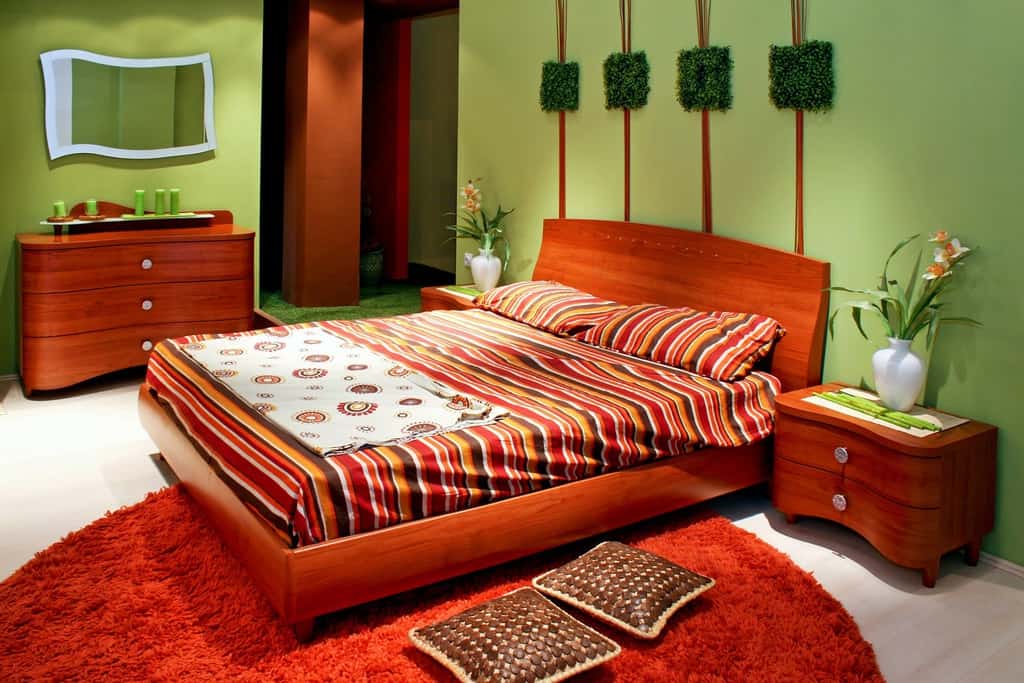 What Colors go With Cherry Wood Bedroom Furniture?
You have a beautiful cherry wood furniture set, and now you need to figure out what to do with it. Building your color scheme around the furniture ensures that you have a cohesive look where the colors don't compete or clash with each other. Cherry furniture presents a unique challenge because it has strong red undertones. You need a color that either match that level of warmth or contrasts it for a balanced look.
Try one of these colors with your cherry furniture for a beautiful arrangement in your bedroom. 
Dark or Light Cherry Wood Furniture?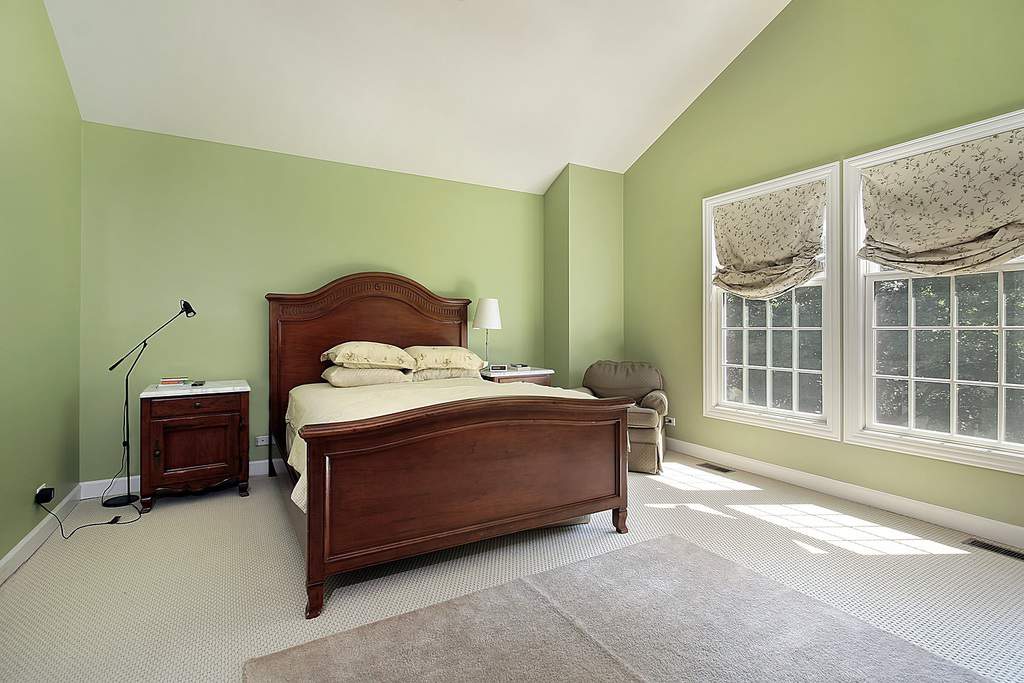 When you talk about cherry furniture, you need to acknowledge that there are two varieties, light and dark. The color you choose to coordinate with your cherry furniture will depend on whether your furniture is light or dark. The same color choice may work for both, but the shade and intensity will be different. For example, red can look good with both, but you'll choose a brighter hue for light cherry and a darker for dark cherry wood.
If you have a light shade of cherry furniture, then you are in luck; both light and dark color shades can look good with your furniture. A light color will help to keep your bedroom feeling brighter and bigger. A darker shade with the light furniture will create a sophisticated feel, with the lighter furniture helping to keep the room from becoming too dark. Dark furniture with a light color will balance the amount of light and dark in the room. While using a dark color with dark furniture can create a room that is too dark and moody feeling. This is not necessarily a bad thing but is often too intense of a look for most people.
White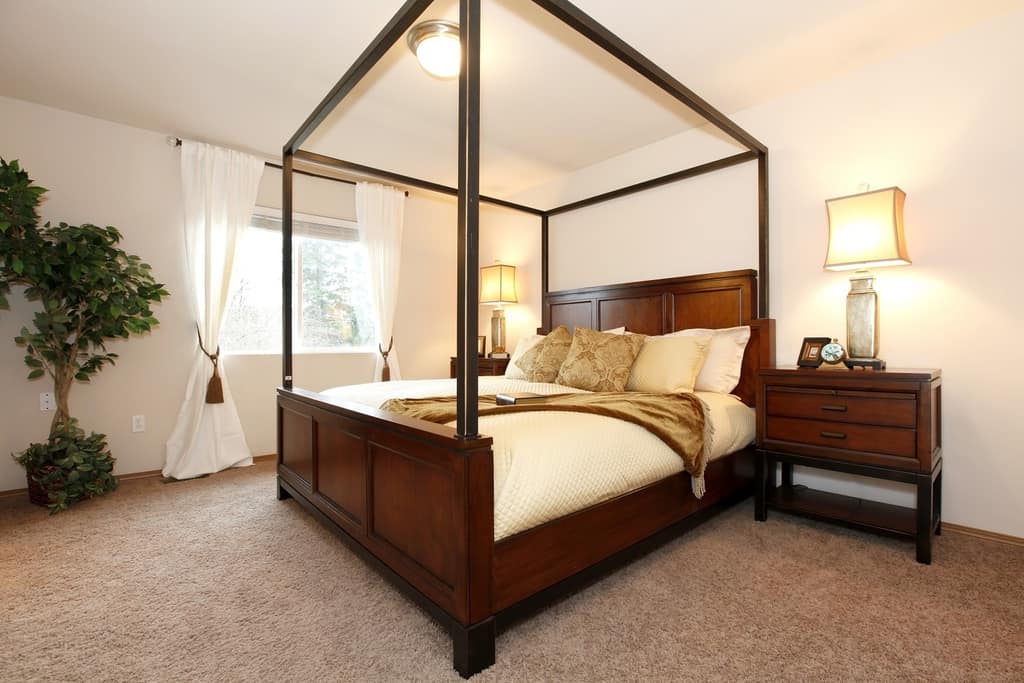 White is the ultimate neutral that can go with anything. Its crisp and clean look complements both light and dark cherry wood furniture. Paint the walls or add crisp white bedding to your cherry furniture. The clean and neutral aesthetic of the white will contrast with the cherry wood without competing with it. Be careful when choosing your white color. Because cherry wood has warm undertones, it will bring out the warm undertones of your white. Choose a color with strong color undertones, and it will look even more yellow, pink, or orange next to your wood furniture.
Sage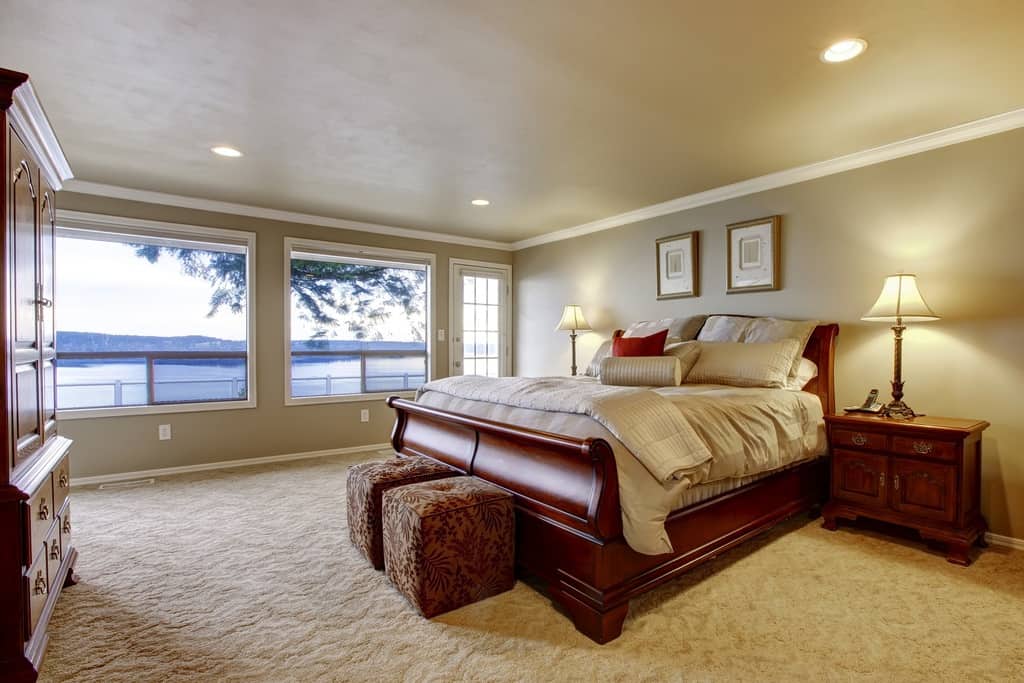 The earthy quality of sage makes it a perfect compliment to cherry furniture. The red undertones of the cherry wood contrast with the greens of sage. With the colors being on opposite sides of the color wheel, they contrast beautifully. Be careful about the shade of sage you choose. It needs to have a richness to it that balances the richness of the cherry. If the color is too pale or washed out, then the furniture will overpower the color. It also should not be too muted; this is when it has black undertones that make the color look a bit dull. Instead, choose a saturated shade. The deep pigments will balance the color of the wood.
Warm Gray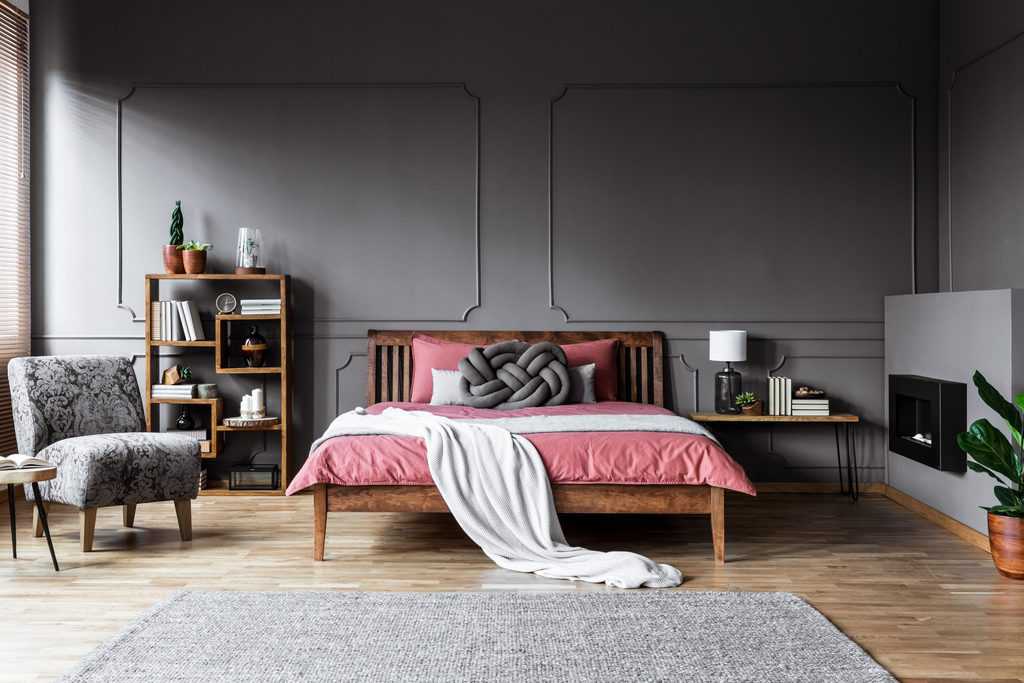 At first glance, you would assume that gray is a cool color that would clash with cherry furniture. However, this is not the case. Choose a warm shade that has earthy undertones. Stay away from gray hues that have blue or green undertones. Instead, look for a gray with brown, beige, or even purple undertones. The gray will have a warmer feel that will complement the cherry furniture. Greige is another good option. It is a gray that can look both gray and beige depending on the lighting and other colors close to it.
Deep Blue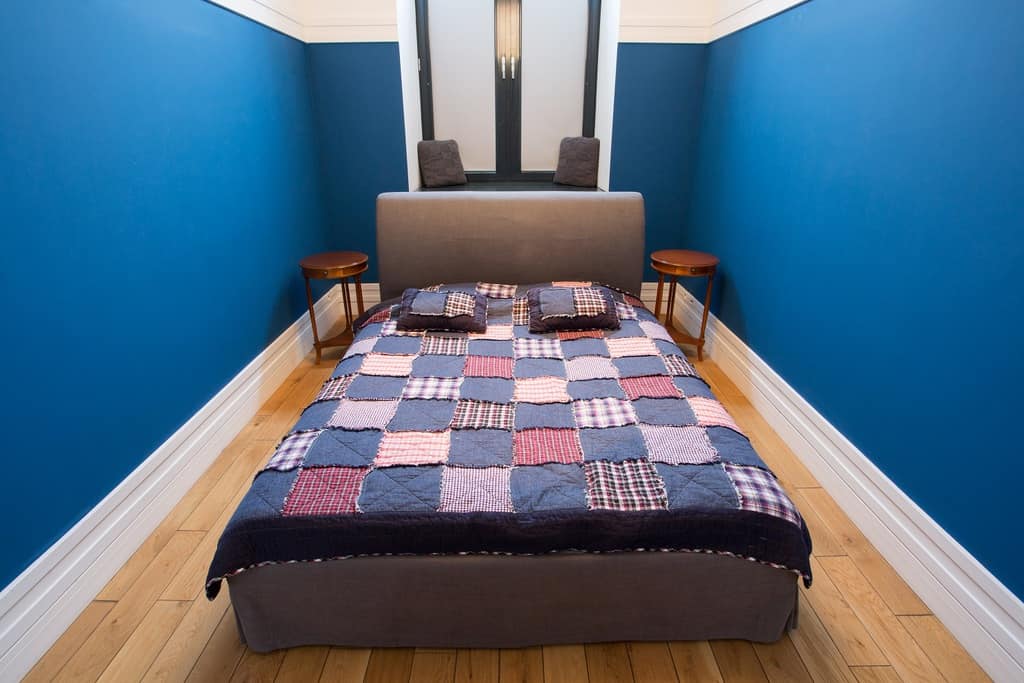 Give your bedroom a classic look with a deep blue shade on the walls or textiles. Deep blue has some flexibility in the color you choose. It could be a brighter blue like royal blue or a deep shade like navy blue. Both shades of blue are able to meet the color saturation and intensity of the cherry furniture. Paint the walls blue for a balance of the two colors. Then add accents of white for a clean and classic design. Blue is a perfect color for your bedroom. It is a calming color and triggers your body to release stress. This will help you fall asleep faster and sleep deeper.
Mint Green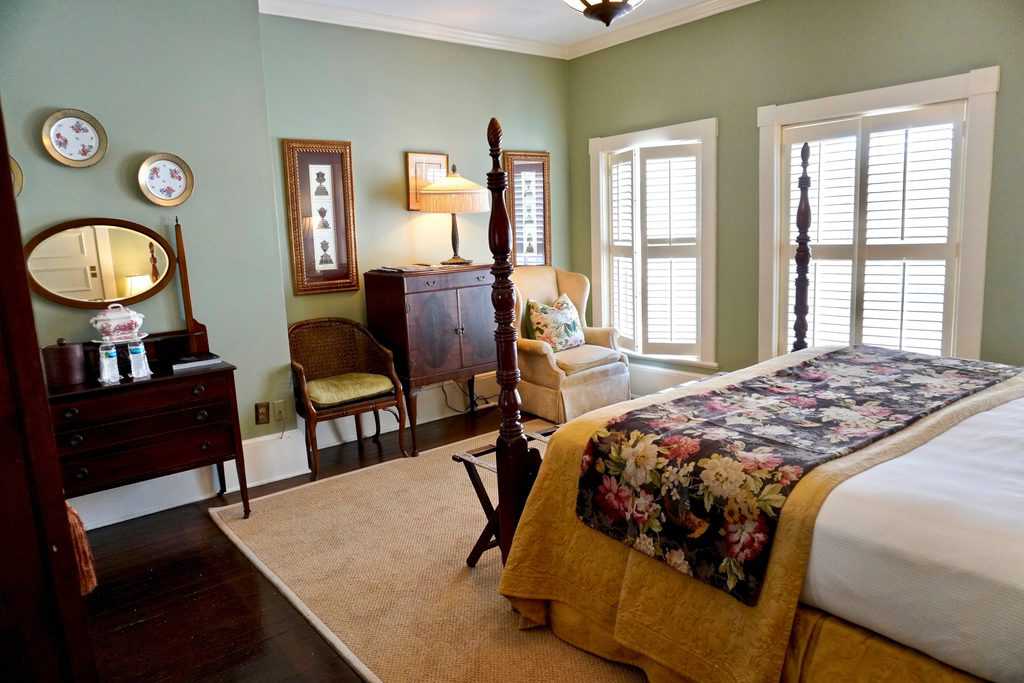 Using mint green with your cherry furniture gives your bedroom an unexpected contrast. The green brings out the red undertones of the wood, helping your cherry furniture to be even more red and rich looking. Mint is also a perfect color for your bedroom. Green is a soothing and calming color, helping you decompress from the day's stress. Mint green is also a soft color that isn't too intense, helping it to fade into the background and not overwhelm the senses. If you have dark cherry furniture, the lightness of the mint green will balance the dark furniture, preventing your bedroom from becoming too dark.
Merlot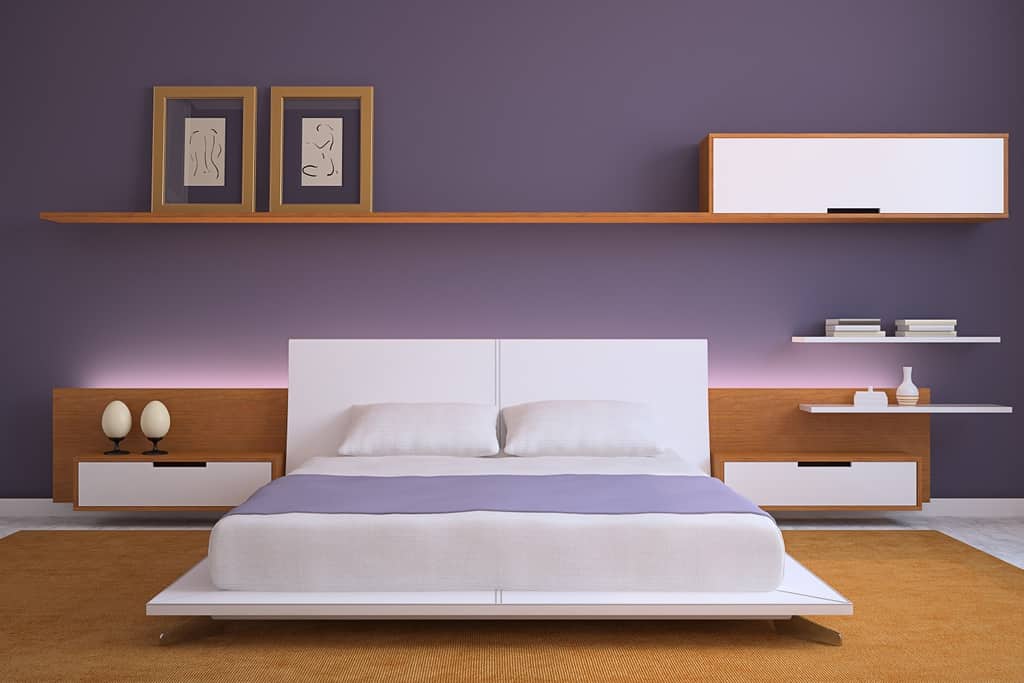 Designers will tell you that red isn't the best color for your bedroom. However, this is typically said about bright or vibrant reds. A deep merlot color will look beautiful and sophisticated in your bedroom. It will also blend beautifully with your cherry furniture. Because the furniture has wood undertones, the dark merlot walls and dark furniture will blend together for an almost monotone look. When everything blends together, it can make your bedroom feel larger. In addition, the dark on dark reds can have a regal look that can make your bedroom feel more elegant and expensive.
Rust Orange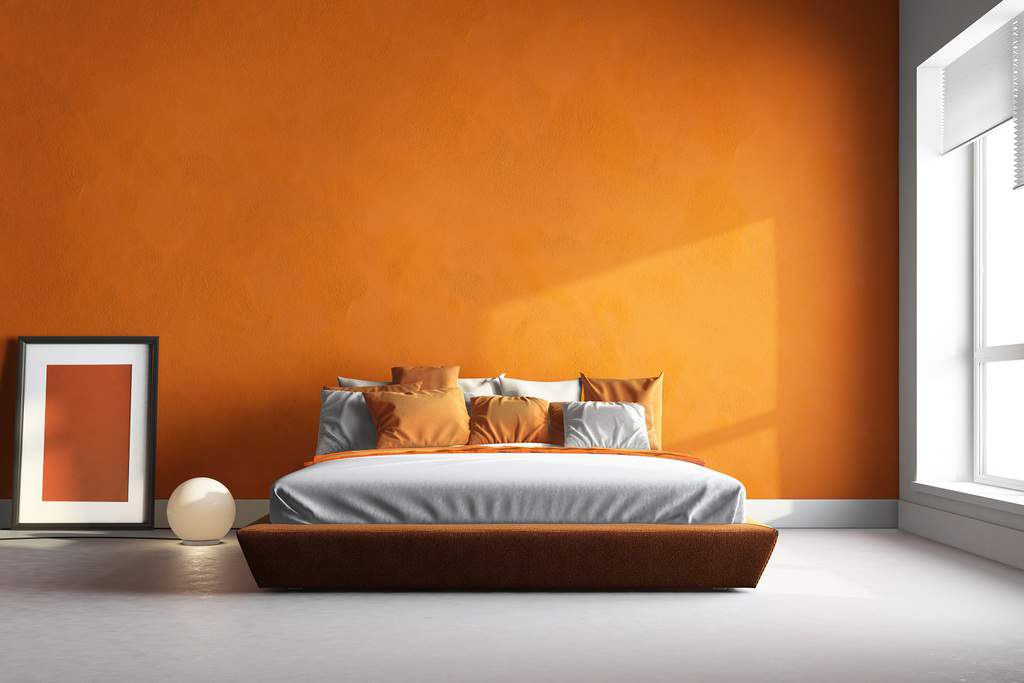 A rust orange color is earthy and warm, keeping in line with modern interior design trends. It works well with light cherry wood furniture that has orange undertones. Paint the walls with this orange color to create a rich and warm atmosphere that feels comforting in your bedroom. The color shouldn't be too bright, like orange fruit. It also shouldn't be too rustic with too strong of brown shades. Instead, stick to an earthy color that resembles clay.
Pale Yellow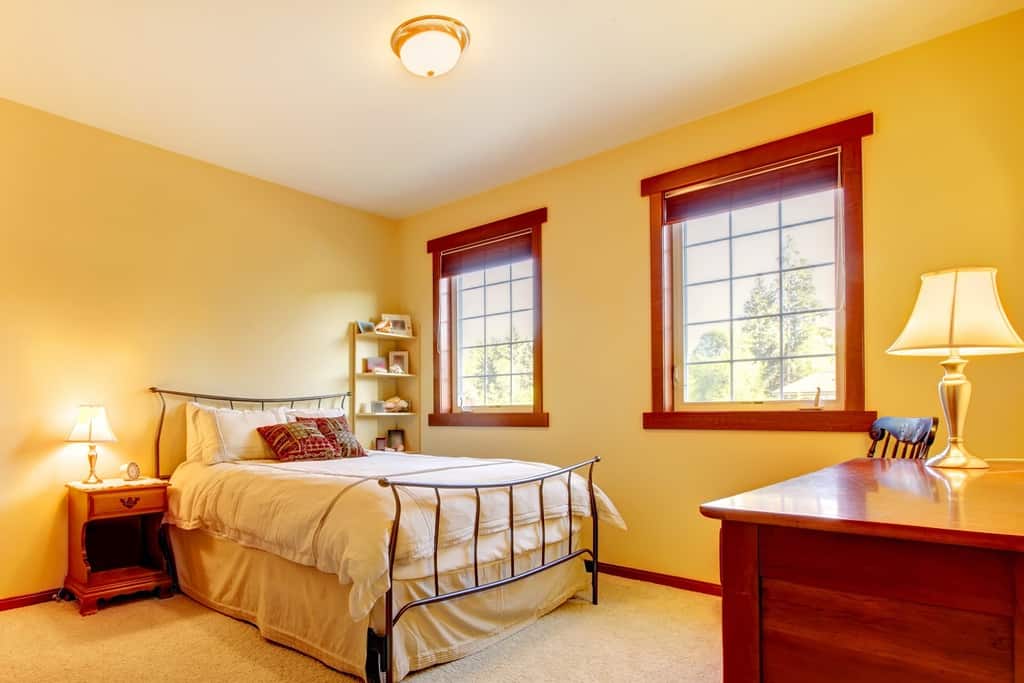 A soft pale yellow is a perfect accent for both light and dark cherry shades. This delicate shade balances the seriousness and heaviness of the wood by brightening up the room. While pale yellow isn't a popular color for a bedroom, it creates a classic color combination that keeps your bedroom from becoming too dark and depressing. Choose a soft yellow that isn't too pigmented or primary. You don't want a harsh contrast with this color combination.
Blackberry Purple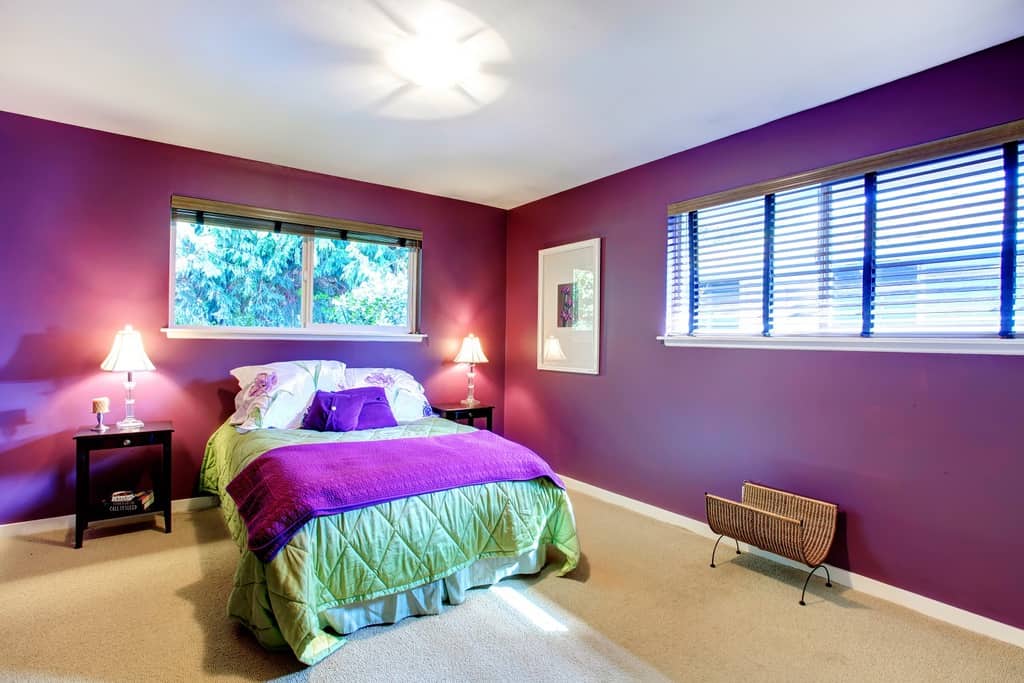 This rich purple color isn't a true purple. It's deeper than that with rich black undertones. The darkness of the color helps to highlight the lighter cherry shades. The red undertones of the wood contrast beautifully with the purple hues of the blackberry purple. The black undertones of the purple help to bring out the richness of the blackberry color. The two colors give your bedroom a rich and slightly moody feel. While you could paint your walls this dark color, it might make your bedroom too dark. Instead, try using this color for the textiles in the room. This could be deep purple bed linens or plush rug.