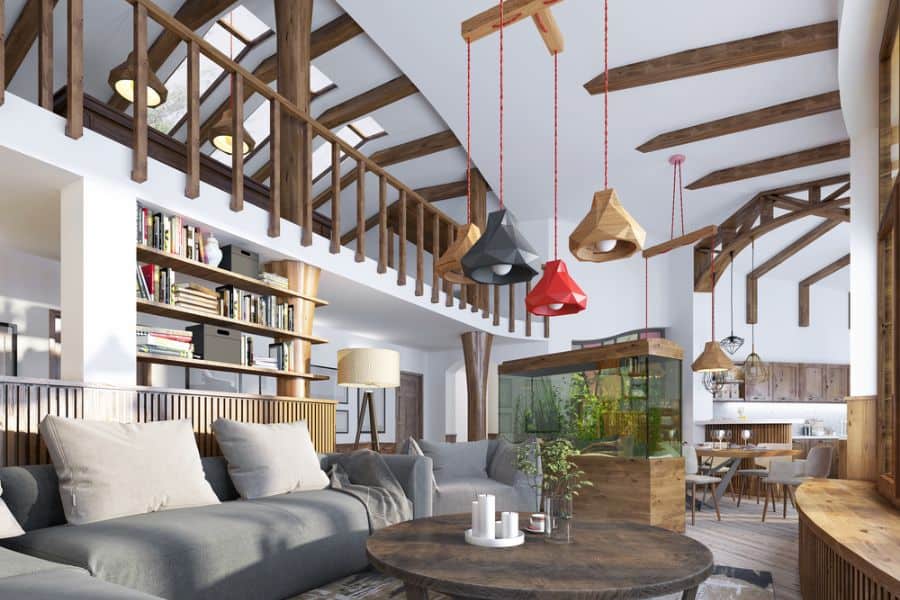 The Top 28 Loft Railing Ideas
Downsizing is one of the hottest topics in homeownership today! For many households, this means switching from a conventional two-level floor plan to a home with one or more lofted living spaces.
Lofts are incredibly interesting and versatile spaces. But you can't just build a lofted room and call it a day. No loft is complete without a sturdy railing.
Loft railings are more than just a safety measure (of course, the importance of safety can't be understated!). Keep reading for our favorite loft railing ideas that will have you protecting you and your loved ones in elevated style.
1. Cable Railings
With a cable railing, you can preserve the open atmosphere of your loft without sacrificing peace of mind. You can also install this railing style along your loft staircase.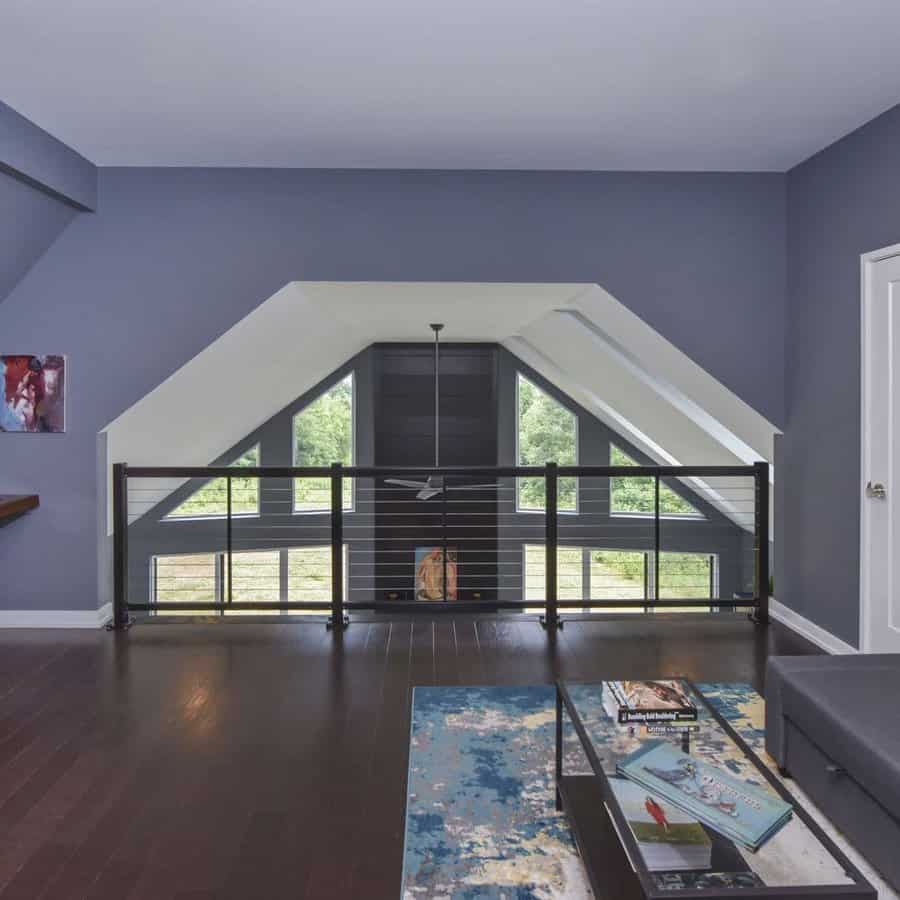 Cable railings work particularly well in modern- and industrial-inspired spaces. Cable "posts" can be combined with metal or wood supports for a unique appearance.
Cable railings do have some potential drawbacks. The same low-visibility that makes cable rails so desirable also makes them easy to overlook. They also aren't nearly as strong as more traditional railing materials.
While cable railing looks great, it might not be the best option for a household with children or small pets.
2. Contemporary Design
Many homeowners are reluctant to install a loft railing because they fear it will ruin the wide-open aesthetic of the space. But a high-contrast railing can actually emphasize your home's unique layout.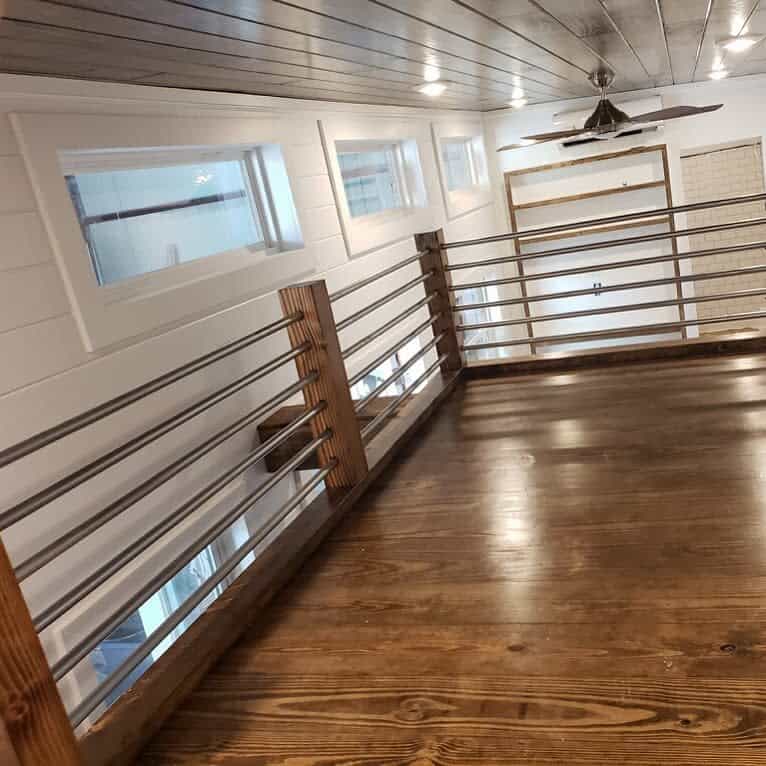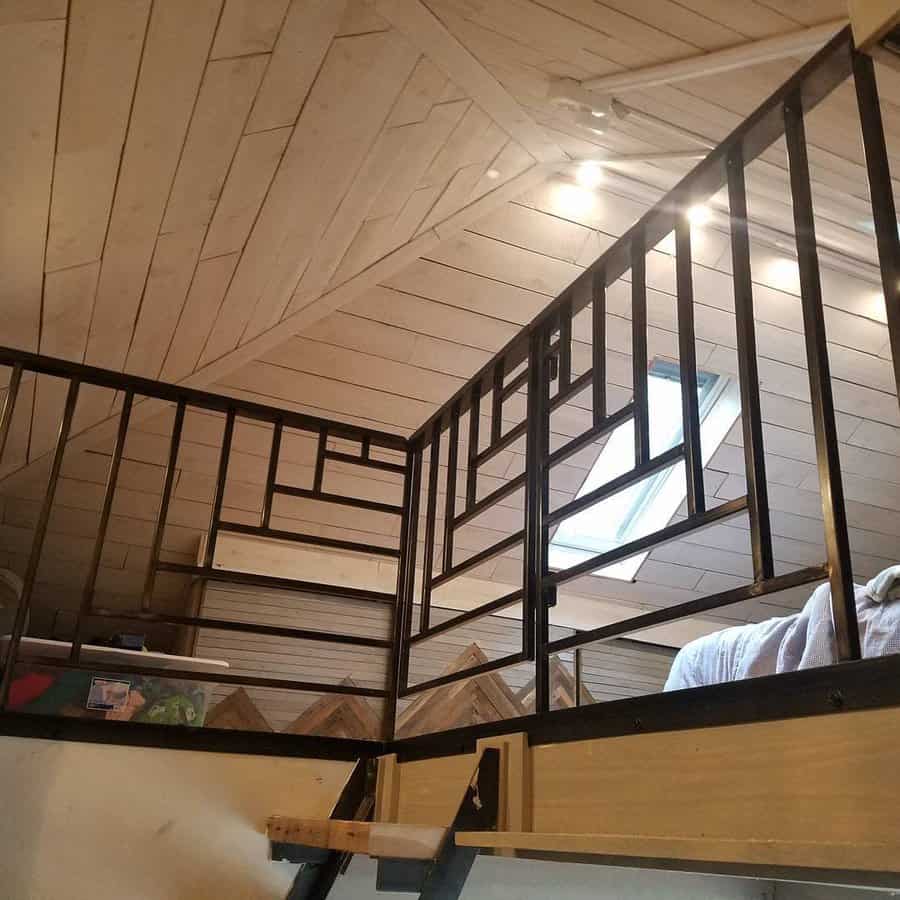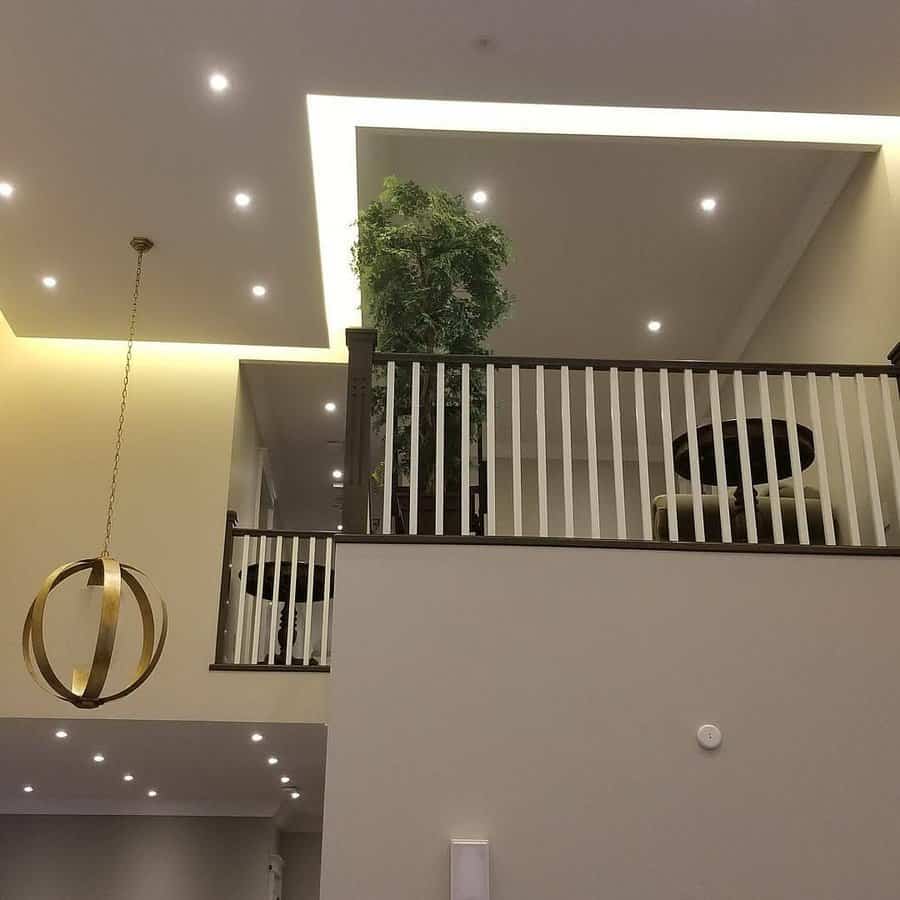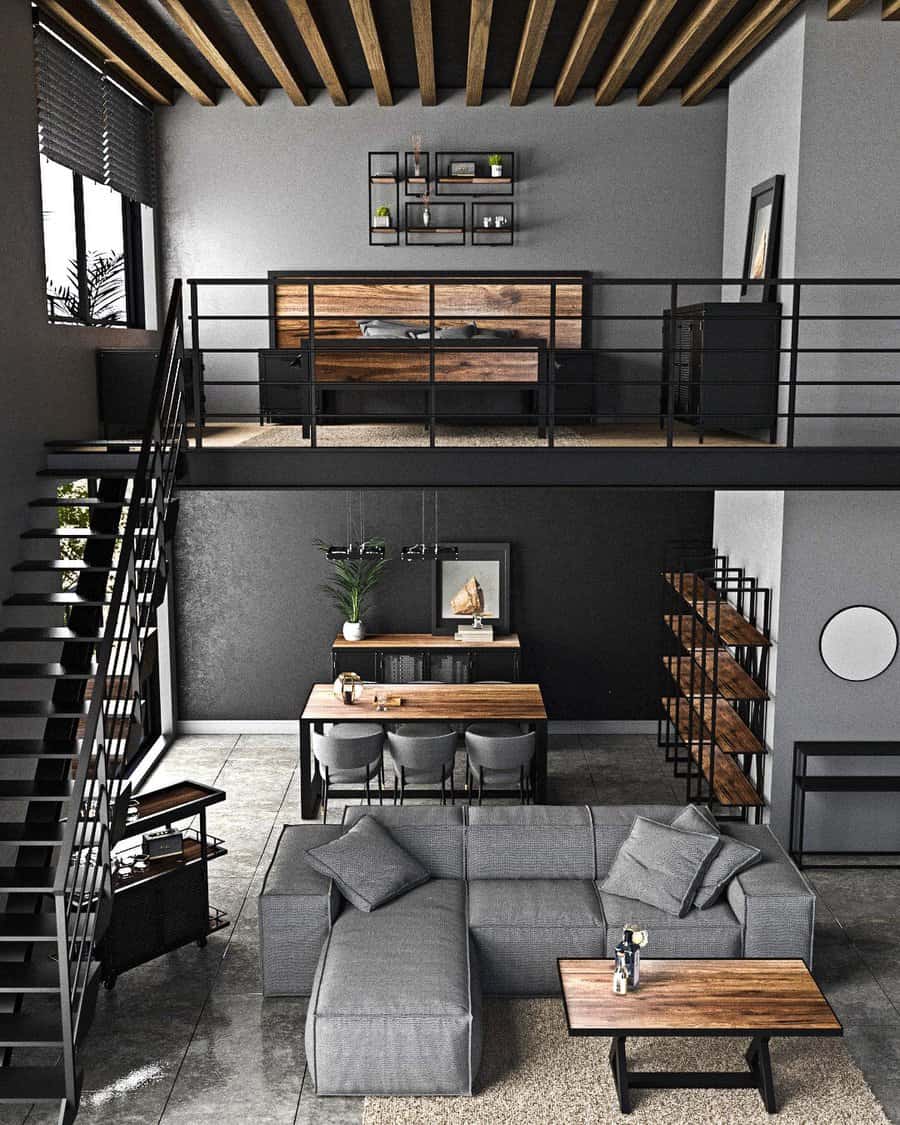 In contemporary design, we tend to favor sleek guardrails made of industrial materials. Complete your contemporary loft railing with floating stairs and contrasting materials like natural wood.
Wrought iron is incredibly popular in contemporary design but you'll also find railings made of stainless steel, wood, and more. The key is to keep the overall aesthetic bright, airy, and neutral.
3. DIY
You might be surprised by how many DIY loft railing ideas are really out there. Rope is just one extremely popular material that can be used in a number of creative ways.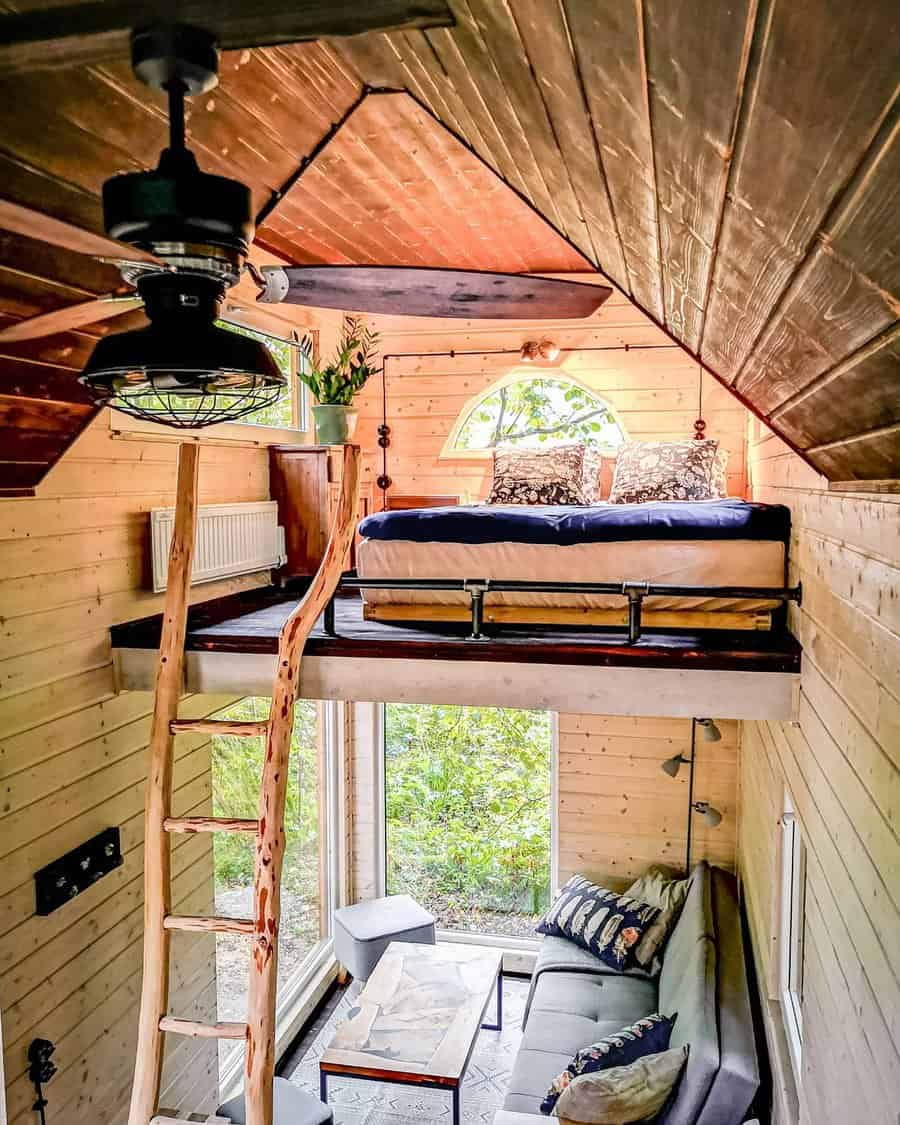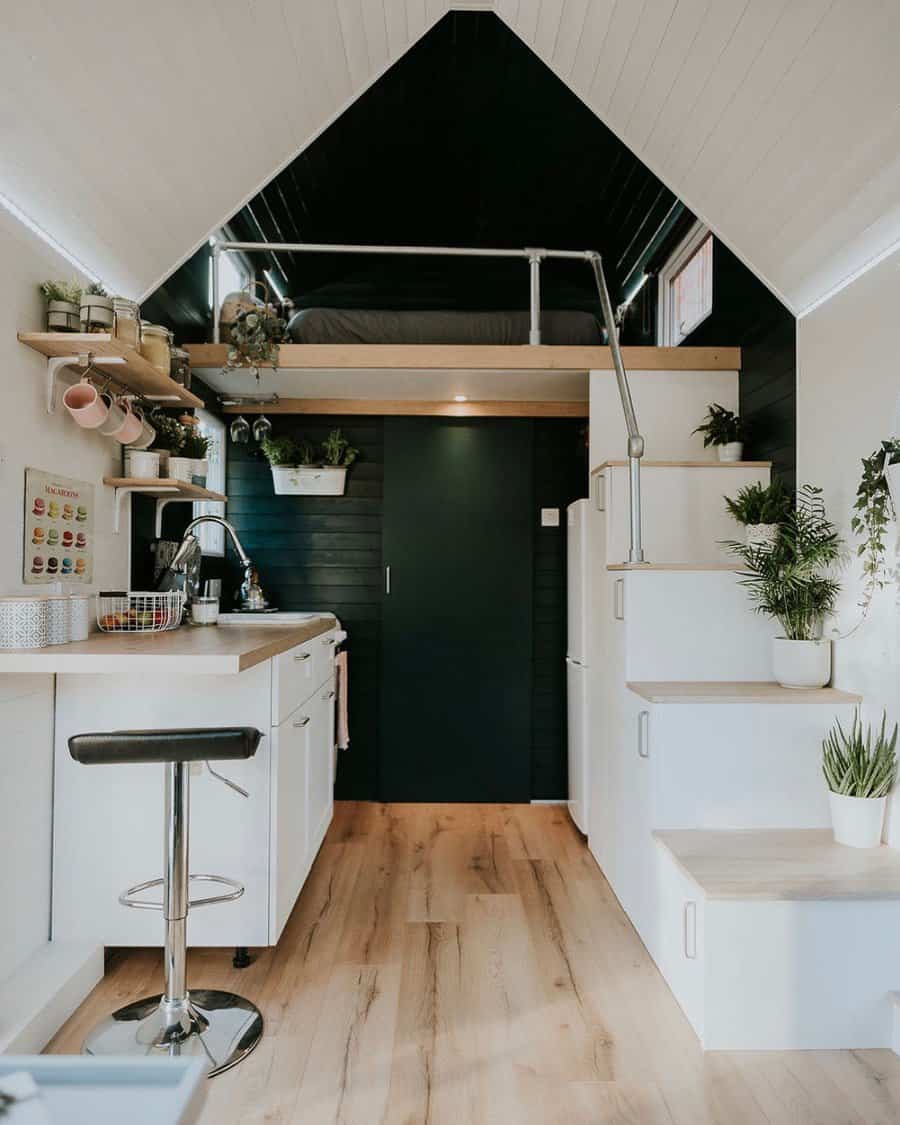 Metal piping can be used as a quick and easy railing for a loft bed. Paint the pipes to match your decor or leave the metal finish exposed for an industrial look.
While it's 100% possible to DIY a loft railing for your home, you should never sacrifice safety for aesthetics!
Consult with a professional contractor if you're unsure about the long-term safety of your DIY handrail.
4. Glass
If preserving the open aesthetic of your loft is your top priority, then you're probably drawn to railings made predominantly of glass.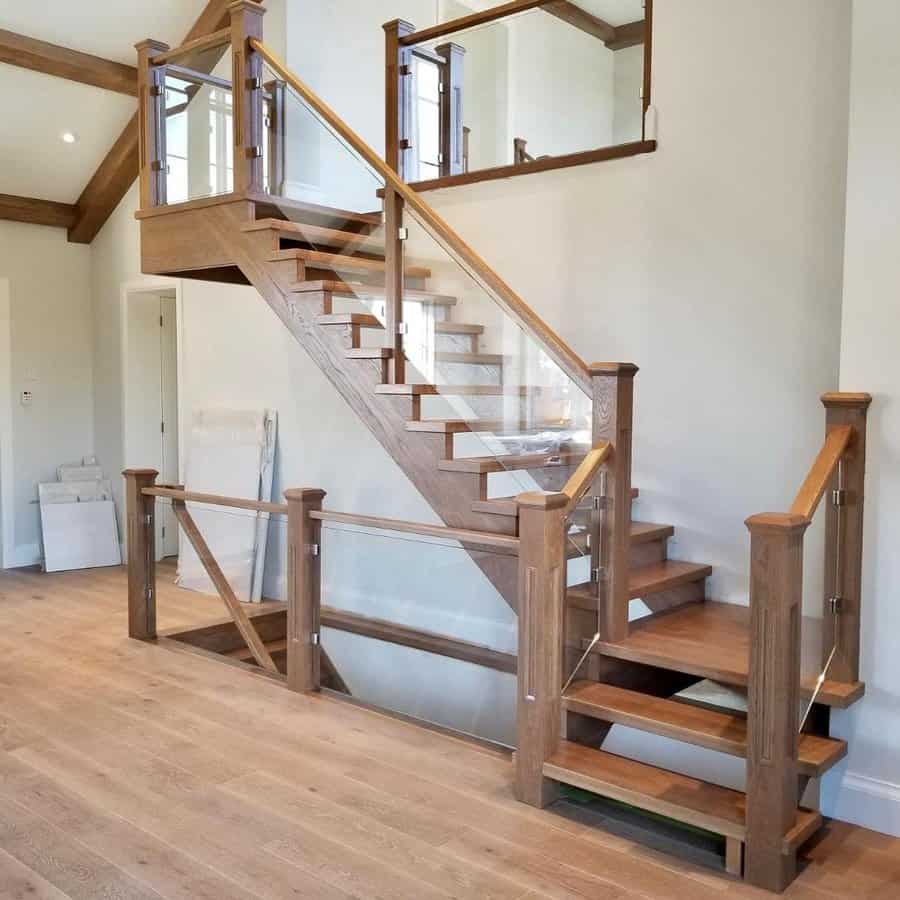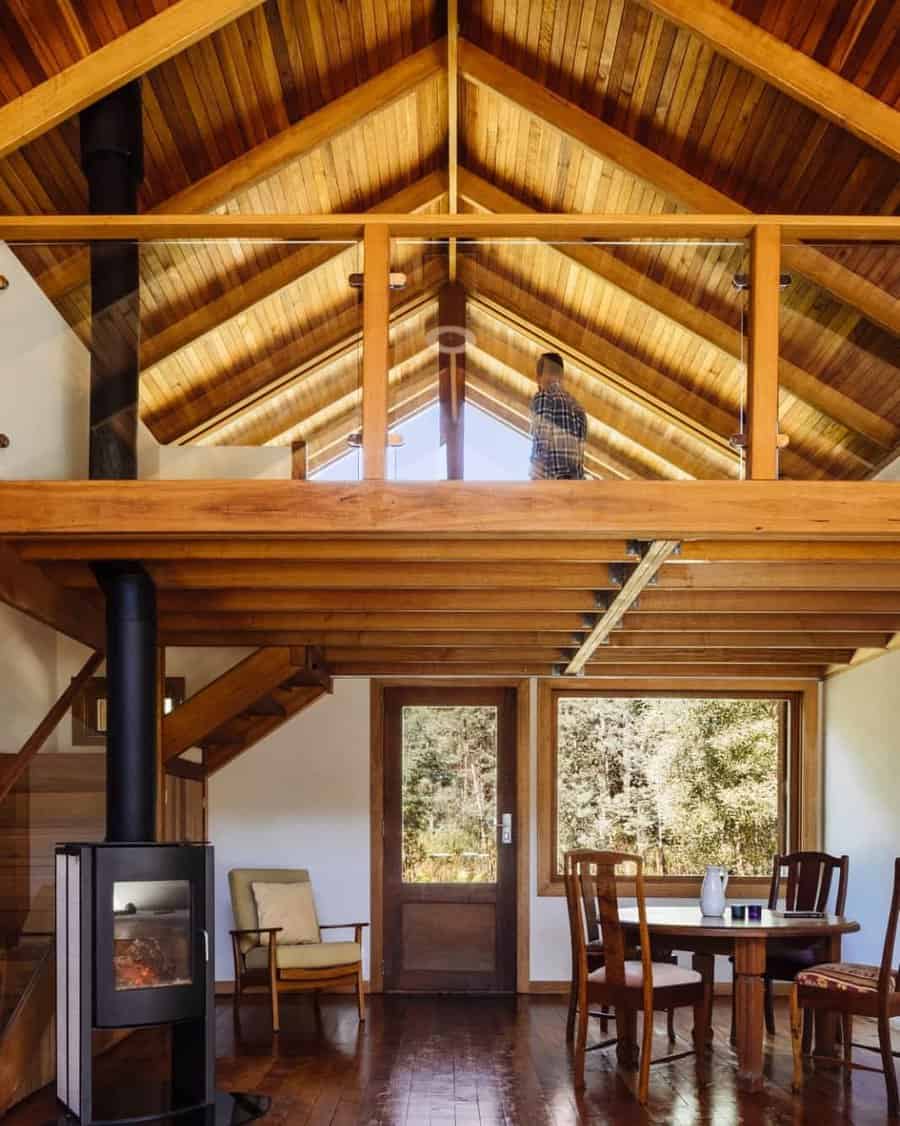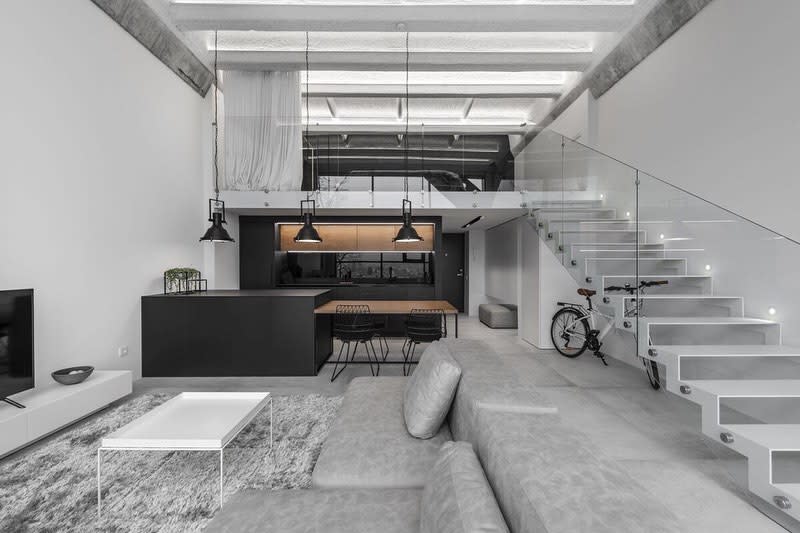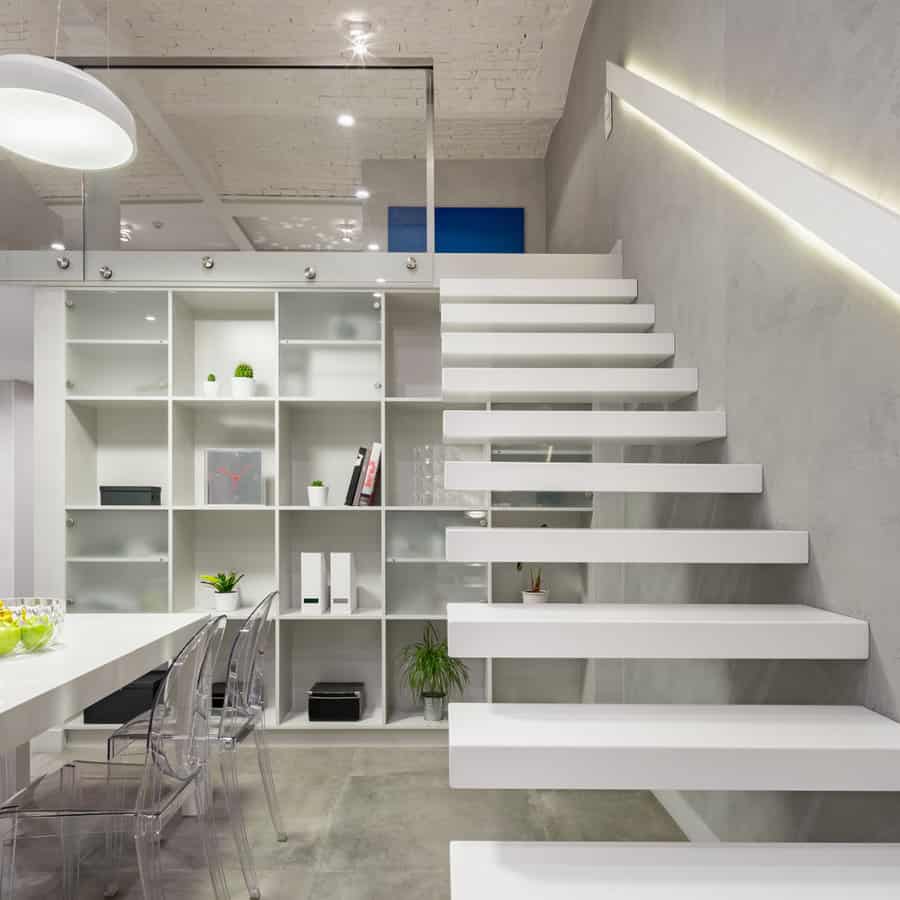 A glass railing won't block the view from your staircase or loft. This is especially important if your home overlooks a scenic view or you need to be able to keep tabs on the entire household from above.
Relying on glass to keep your loved ones safely where they belong might make you nervous. Rest assured, there are some extremely durable varieties of glass on the market designed for this exact purpose. (Just think of how many commercial buildings feature glass panel railings!)
5. Industrial
Industrial design is largely about exposing — and celebrating — the skeletons of buildings new and old. There's little concern about covering up construction elements like screws and beams.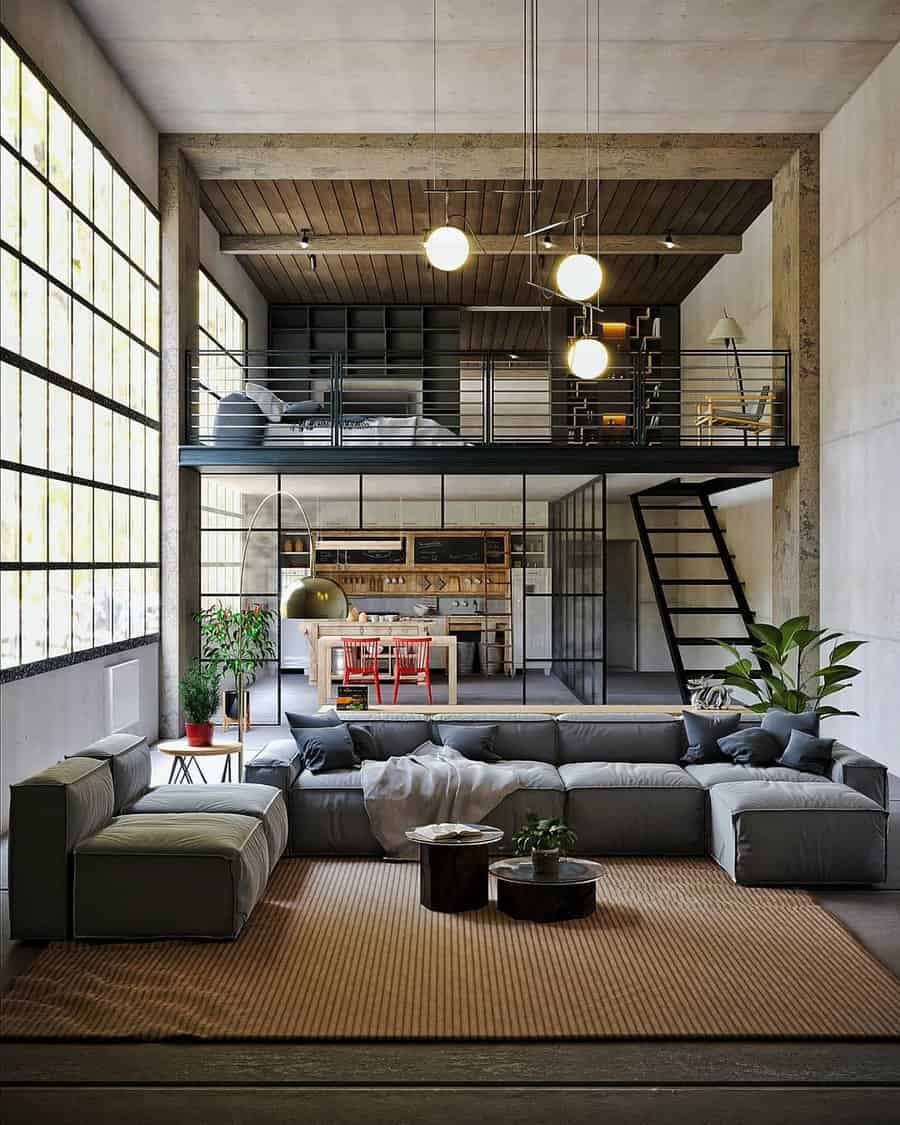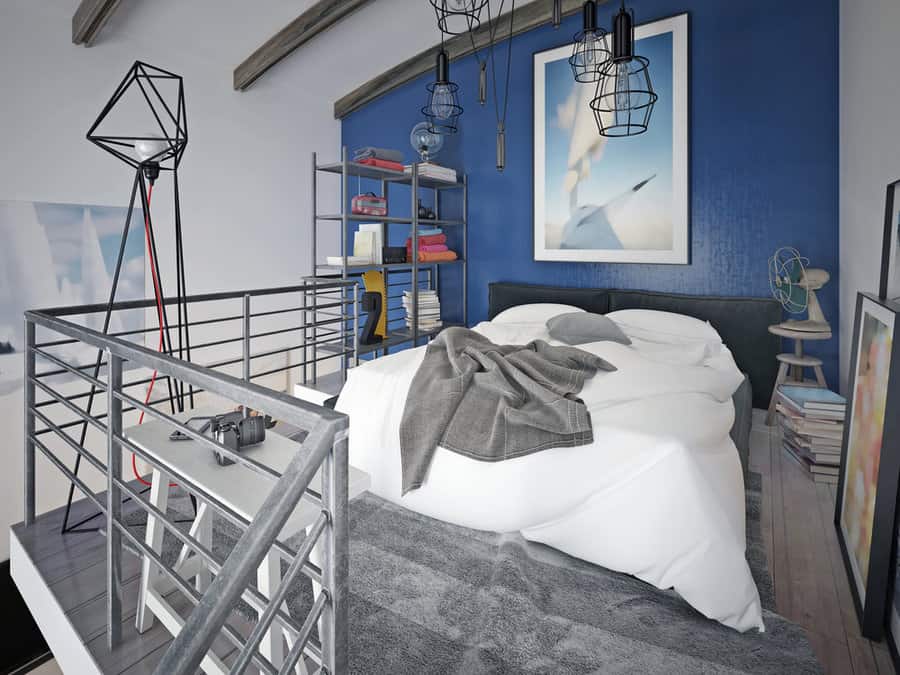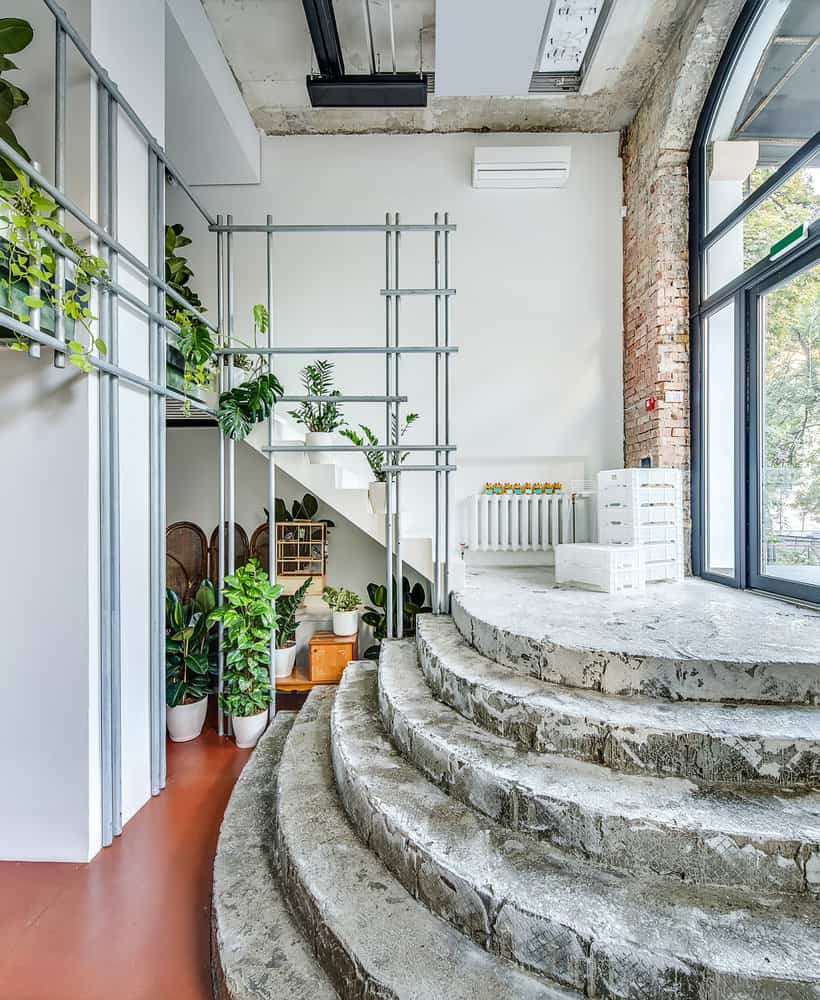 Industrial-style homes often feature materials like brick, iron, shiplap, and steel siding. These materials are paired with exposed support beams, ductwork, plumbing, electrical wiring, and more.
It's crucial that your new railing blends in. It should look like an original fixture, not an addition, and match the existing elements in your home. Source your loft railing ideas from homes similar to your own in terms of architectural style and build date.
6. Mesh Railings
When it comes to popular indoor railing materials, mesh might be the ideal compromise between looks and safety.
It can be combined with all different kinds of materials for a custom railing design that meets your exact needs.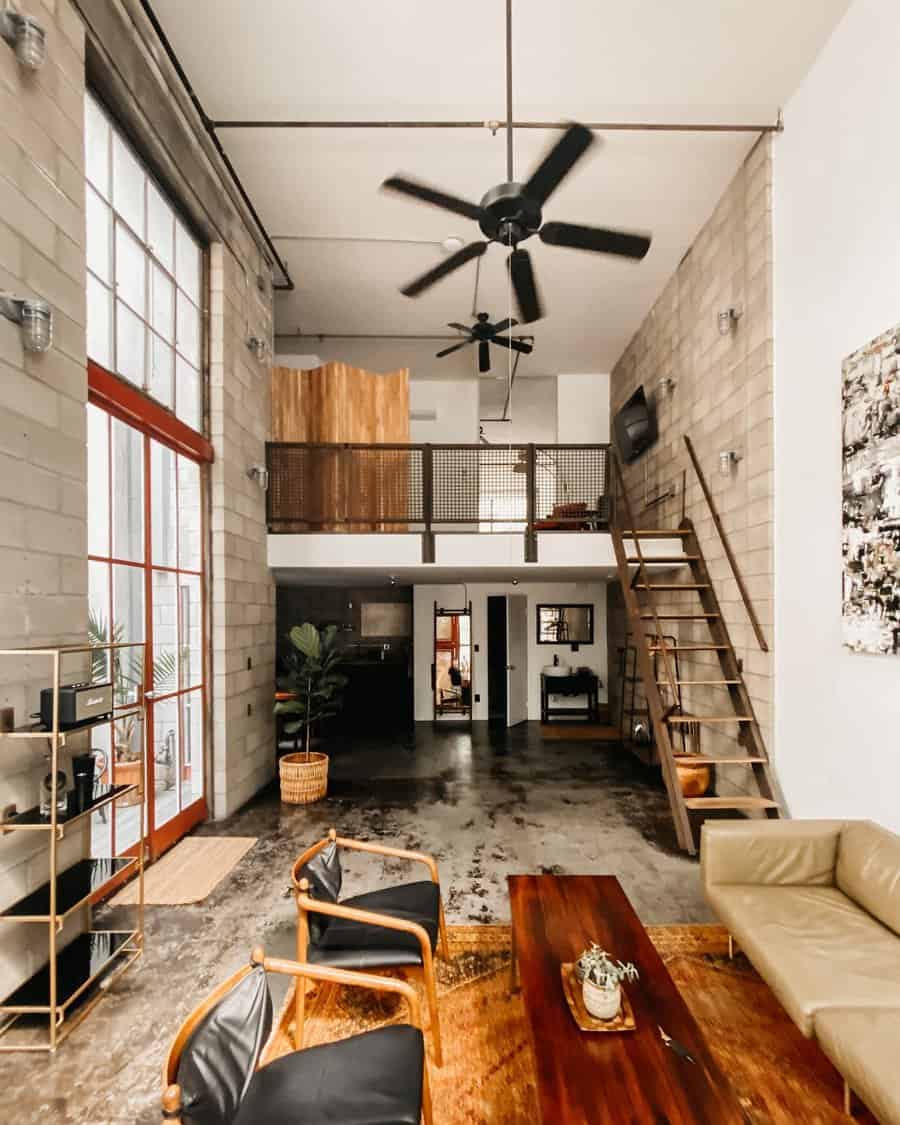 Fine metal mesh can be almost invisible from a distance. On the other hand, thick mesh panels can be used to add privacy to your lofted space without completely cutting it off from the rest of the home.
Even if the aesthetic of mesh stair railing doesn't draw you in, it might be the most practical choice. Mesh railing offers maximum security, especially for homes with small children or pets.
7. Minimal
While there are many wonderful indoor railing designs to choose from, sometimes you just want your interior decor to speak for itself.
Minimalist railings are ideal for anyone who feels their living space has everything it needs.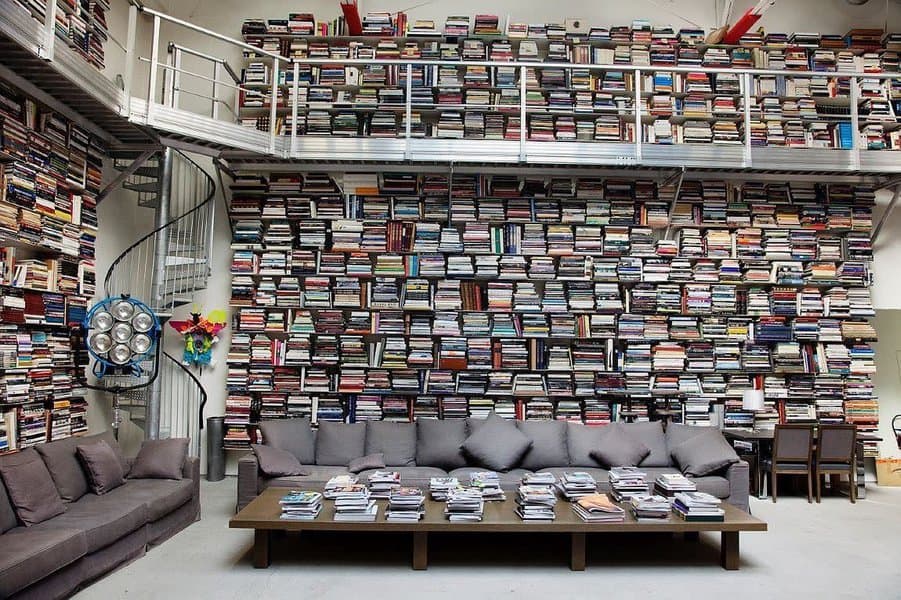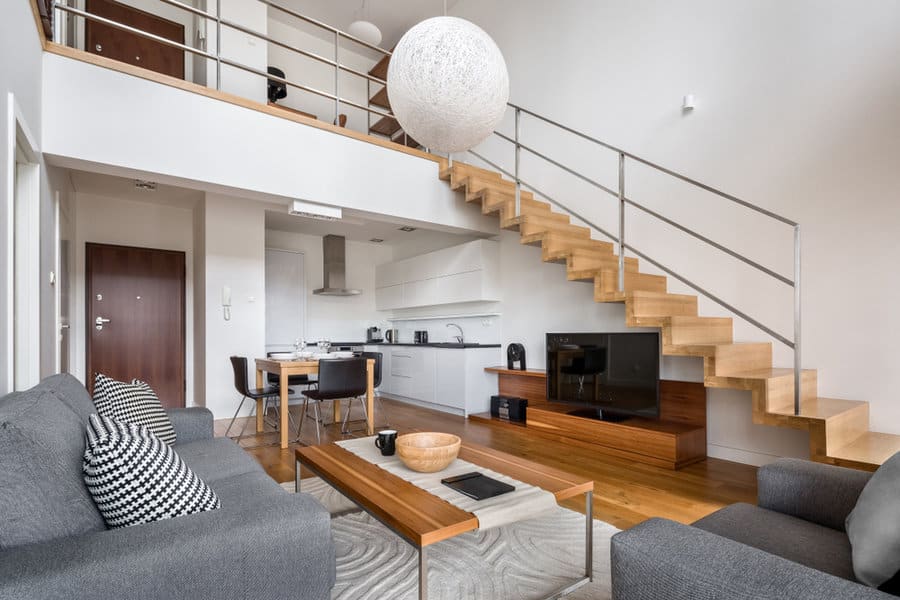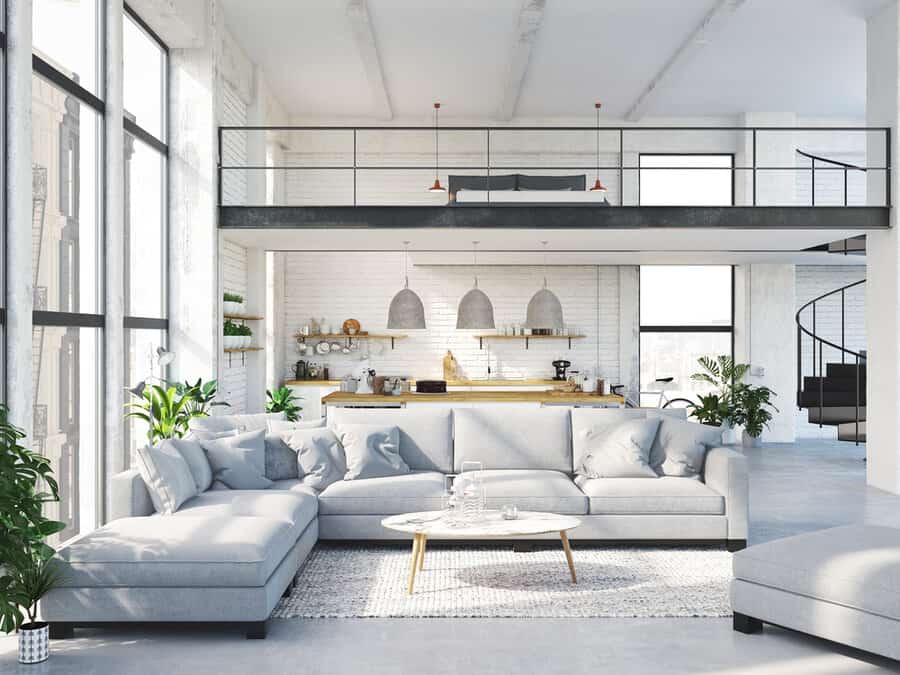 Stay away from ornate balusters and decorative panels. Many of the best minimalist railings are made with little more than some simple fittings and beams.
Choose a loft or stair railing made of a material already present in your home decor. Introducing a novel material into the space will only draw more attention to the railing.
8. Modern
Modern design has such a broad definition that it's easy for amateur and professional designers alike to feel overwhelmed.
But you can help make the search for the perfect railing system a little easier by focusing on sleek finishes and geometric shapes.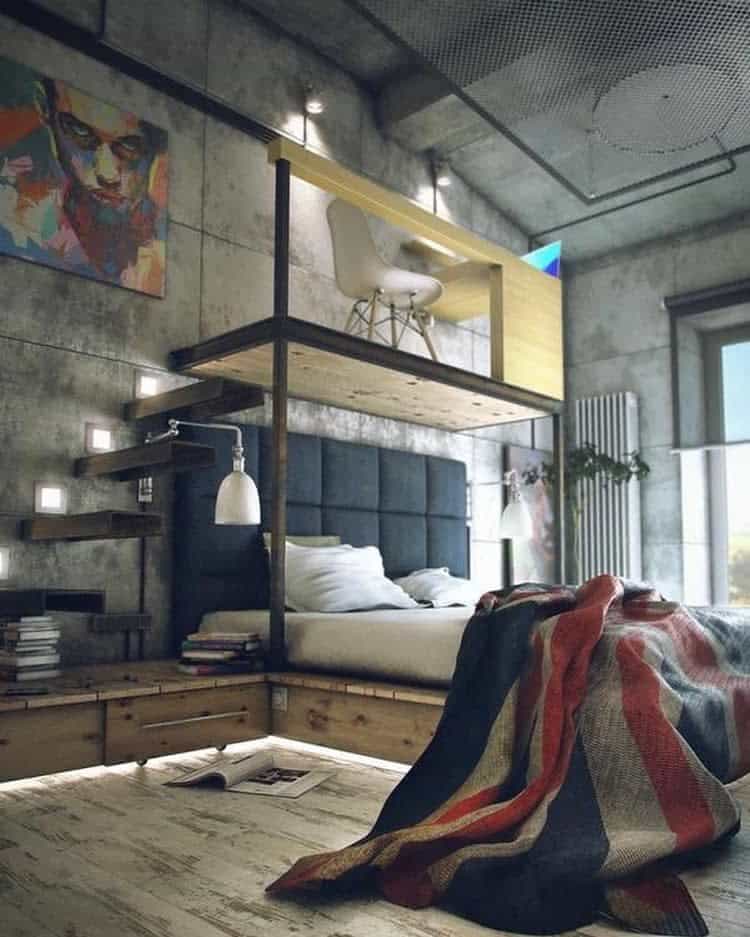 There's more than one way to add architectural shape to a space. Play around with negative space when laying out your staircase and loft railing.
Most modern railings are made of metal or glass. However, there are several ways to incorporate wood and other materials in your loft railing design without losing that modern edge.
Read also: 33 Modern Living Room Ideas
9. Privacy Railings
Opting for a lofted bedroom or home office has many advantages, including making the space feel larger and maximizing square footage. But it can also mean sacrificing a lot of privacy.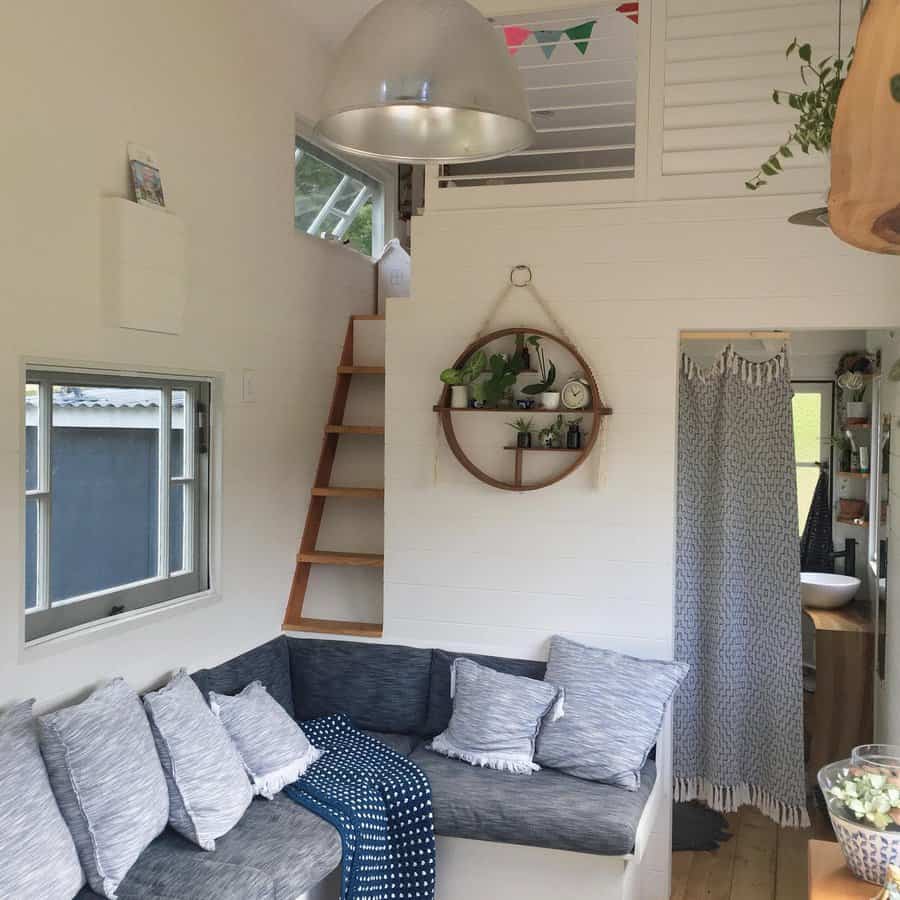 Remember that you don't need to wall your entire loft in. All you need to do to add privacy to your lofted living space is to obscure the line of sight from the floor below.
You can have the best of both worlds with a custom railing equipped with optional shutters or blinds. This idea is incredibly easy to replicate and solves many of the problems associated with lofted spaces.
10. Rustic
Lofts are a big trend in rustic home design. So it only makes sense that there would be tons of unique railing ideas out there to go along with this aesthetic.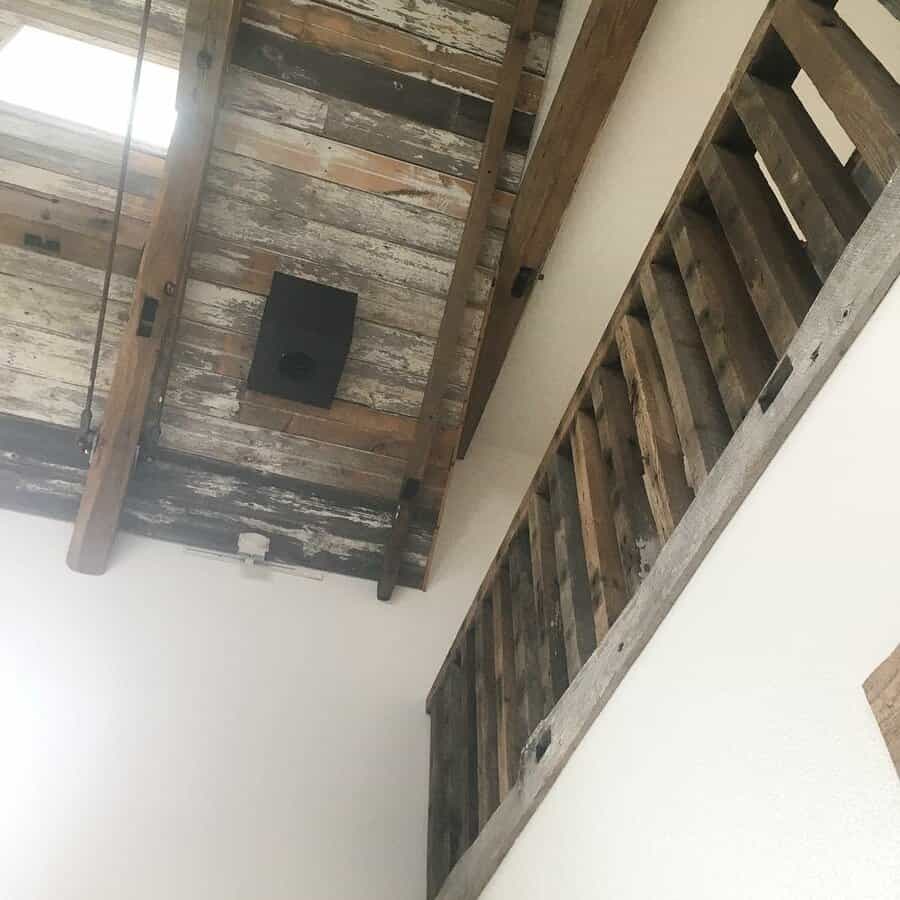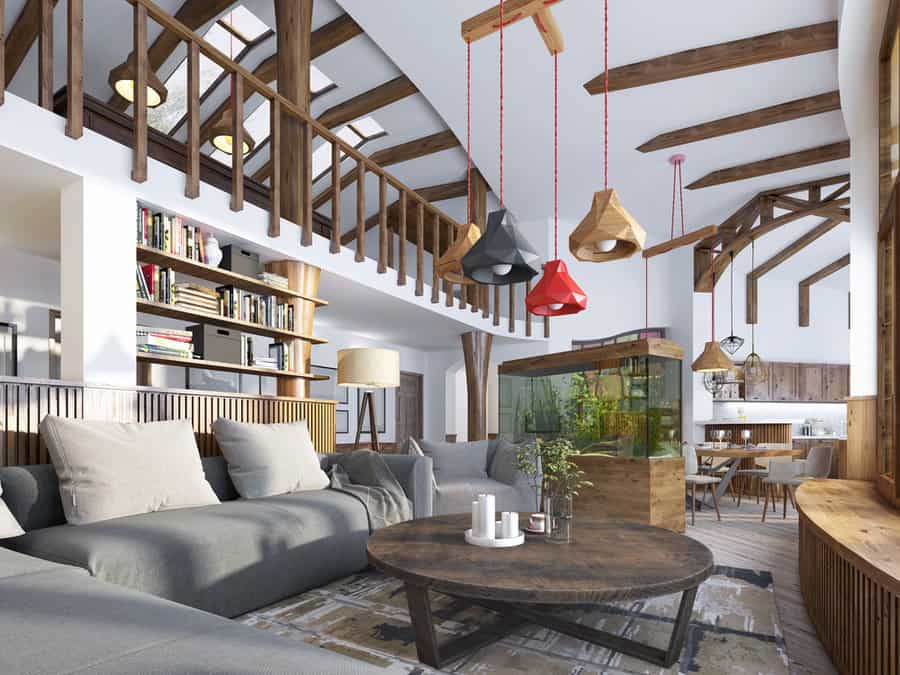 Rustic railings tend to be sturdy and thick. This style might not work for your loft if you're concerned about maintaining an open atmosphere.
Most rustic railings are made of wood — types of wood used can include processed lumber, reclaimed barn wood, and even live-edge timber. You'll also find designs outfitted with iron balusters or fencing-style mesh. Exposed bolts and support beams are common as well.
11. Storage
There's no such thing as having too much storage space. This fact is even truer if your loft is a product of necessity rather than personal taste.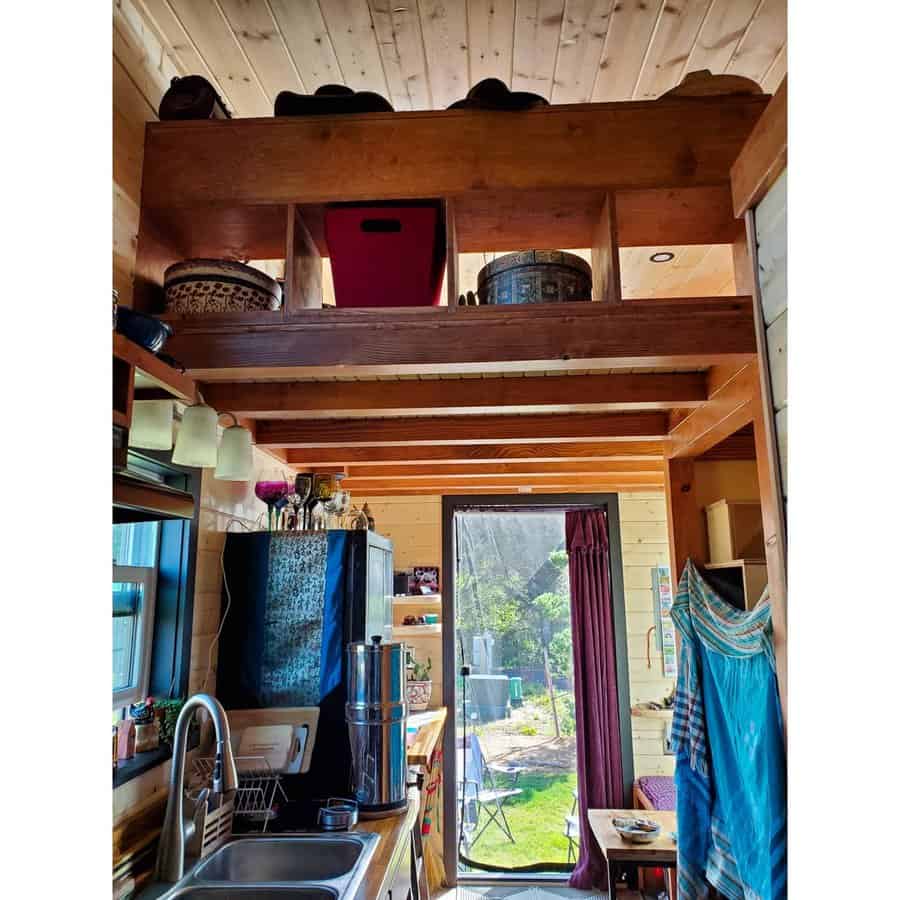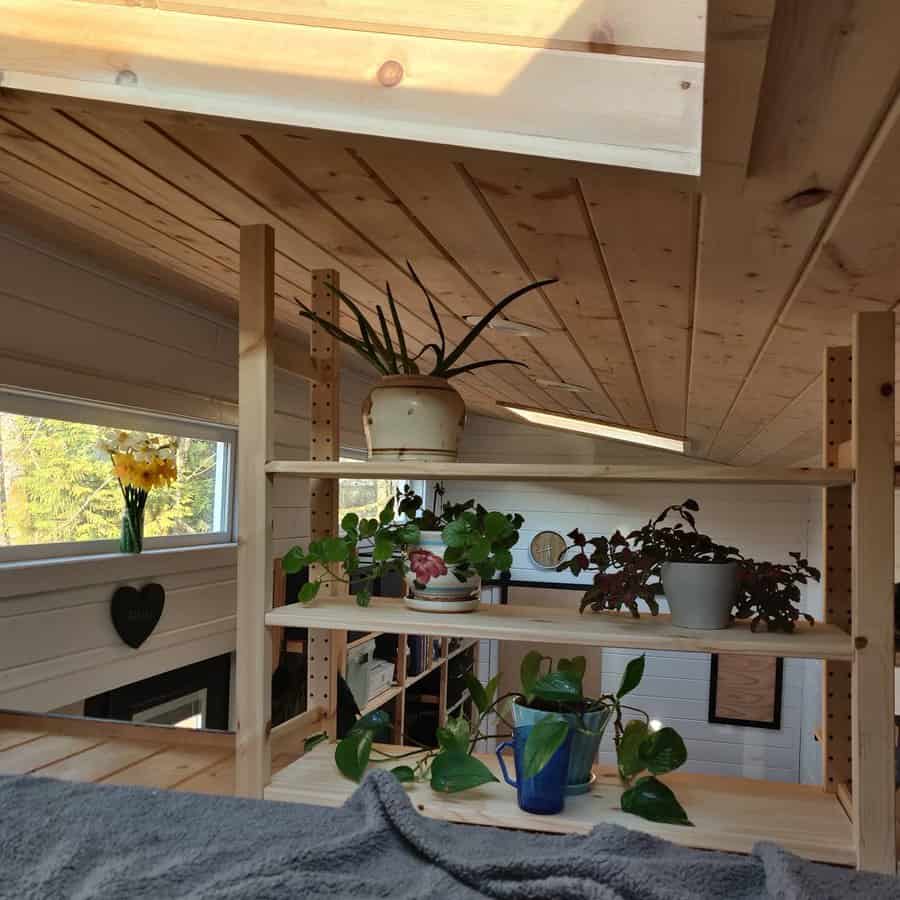 Building storage space into your loft railing is a clever way to maximize your home's organization.
While this idea will mean installing a slightly wider railing overall, it's still an incredible use of the available square footage.
Use built-in shelves in place of railing beams for a simple storage solution — add a wall to the back to keep things from falling to the floor below.
Crates are also a great tool for keeping your belongings safely organized and stored.
12. Vertical Railings
Horizontal railing beams have been trendy for several years now. Though there are plenty of decor styles that pair well with this type of railing, let's not forget about the classic vertical baluster.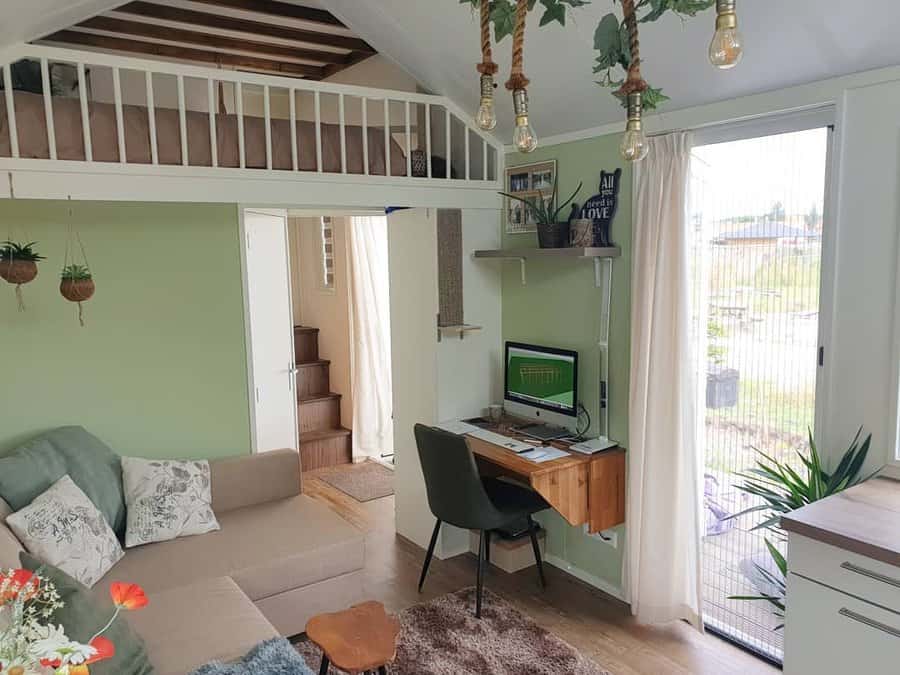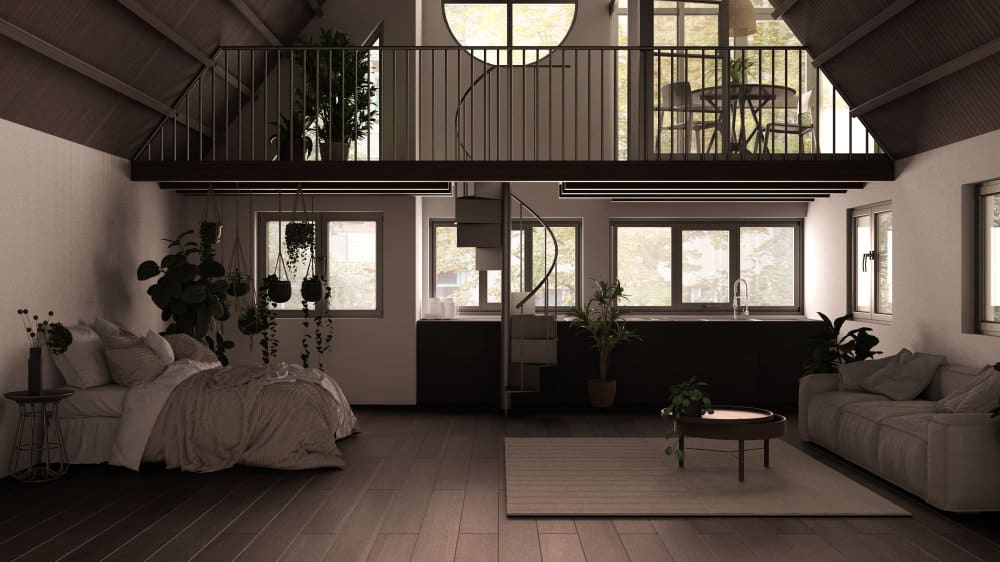 One wonderful thing about a vertical loft or stair railing is that you can customize the height remarkably easily.
You can even opt for a floor-to-ceiling vertical railing for a touch of privacy. Or integrate your stair rail into your loft barrier for a sleek, modern aesthetic.
Vertical balusters do have a reputation for trapping children and pets in-between. Accidents can be prevented by choosing a narrow spacing from the start!
13. Wrought Iron
Wrought iron has been used for centuries to create decorative balusters, fence panels, benches, and more. Wrought iron railings are most often associated with Victorian architecture.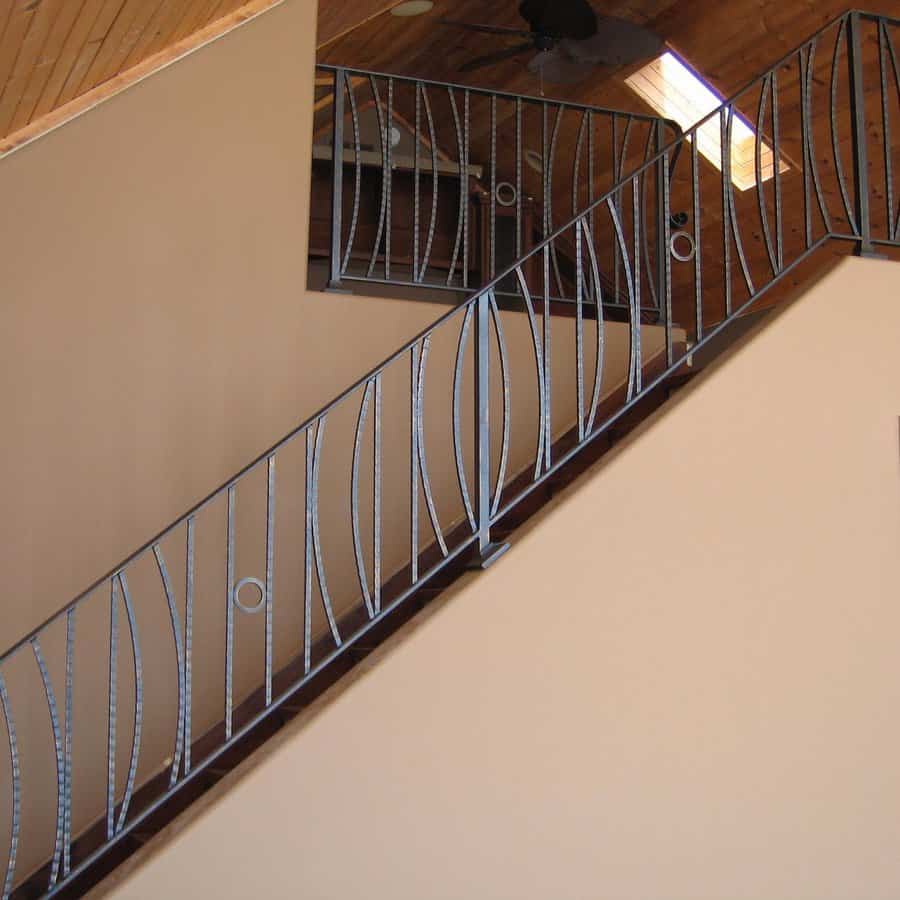 Don't write off this material as outdated or passé! Intricate wrought iron balusters are just one example of how this metal can be used in railing design.
Wrought iron is incredibly durable and can be formed into nearly any shape imaginable.
While many ironworkers use this material to create ornate filigree, wrought iron can also be used to construct sleek railings perfect for even then most contemporary homes.
Loft Railing FAQs
What height should a loft railing be?
In general, loft railings must be at least 36 inches tall.
Guardrail height is more about safety than it is about looks. Before finalizing your loft railing design, be sure to confirm the height required by your local regulatory authority.
Is a loft the same as an indoor balcony?
Yes and no.
Lofts are elevated living spaces that serve a function. The only difference between a loft and any other room in your home is its location.
Indoor balconies are more so just areas intended for overlooking the living space below. They are not functional rooms. Stair landings are a common type of indoor balcony.
What is the difference between a railing and a banister?
A railing is any structure that provides a barrier between one space and another. Typically, railings are used as a safety measure in places where there is a drastic change in elevation (such as an indoor loft or backyard deck).
A banister, also called a handrail, is installed along the length of a staircase for stability. Banisters can be mounted directly to a wall or installed as part of a railing system.