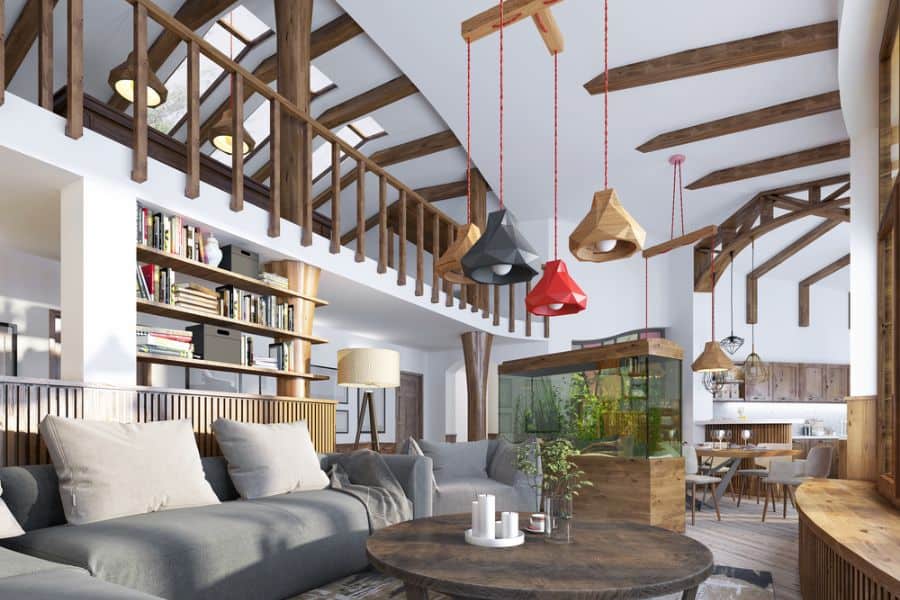 The Top 28 Loft Railing Ideas
Downsizing is one of the hottest topics in homeownership today! For many households, this means switching from a conventional two-level floor plan to a home with one or more lofted living spaces.
Lofts are incredibly interesting and versatile spaces. But you can't just build a lofted room and call it a day. No loft is complete without a sturdy railing.
Loft railings are more than just a safety measure (of course, the importance of safety can't be understated!). Keep reading for our favorite loft railing ideas that will have you protecting you and your loved ones in elevated style.
1. Cable Railing
If you're looking to upgrade your interior loft space with some modern minimalist railing ideas, look no further. Consider using cable railings made of stainless steel or composite materials for a sleek and sophisticated alternative to traditional wood railings.
Cable railings are perfect for providing a stunning visual effect along stairs, hallways, and balconies that won't obstruct your view – plus they are incredibly low-maintenance. Whether you have a contemporary or traditional loft aesthetic, installing a cable railing system will provide an upgraded look along with long-lasting quality.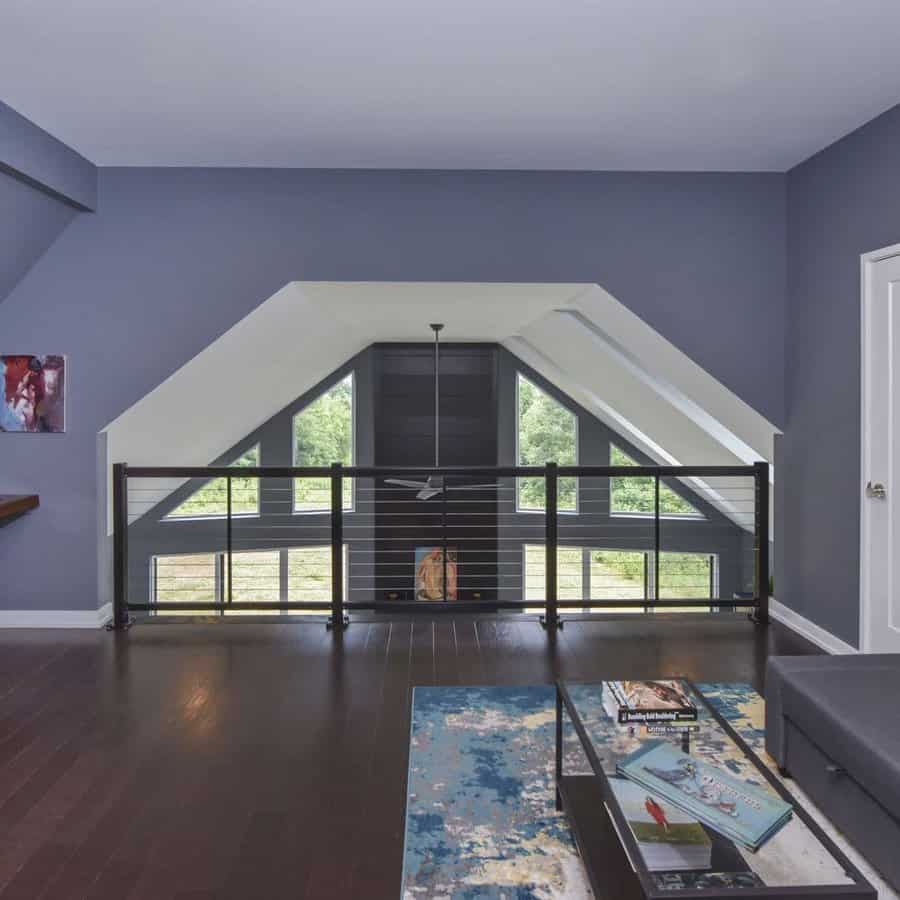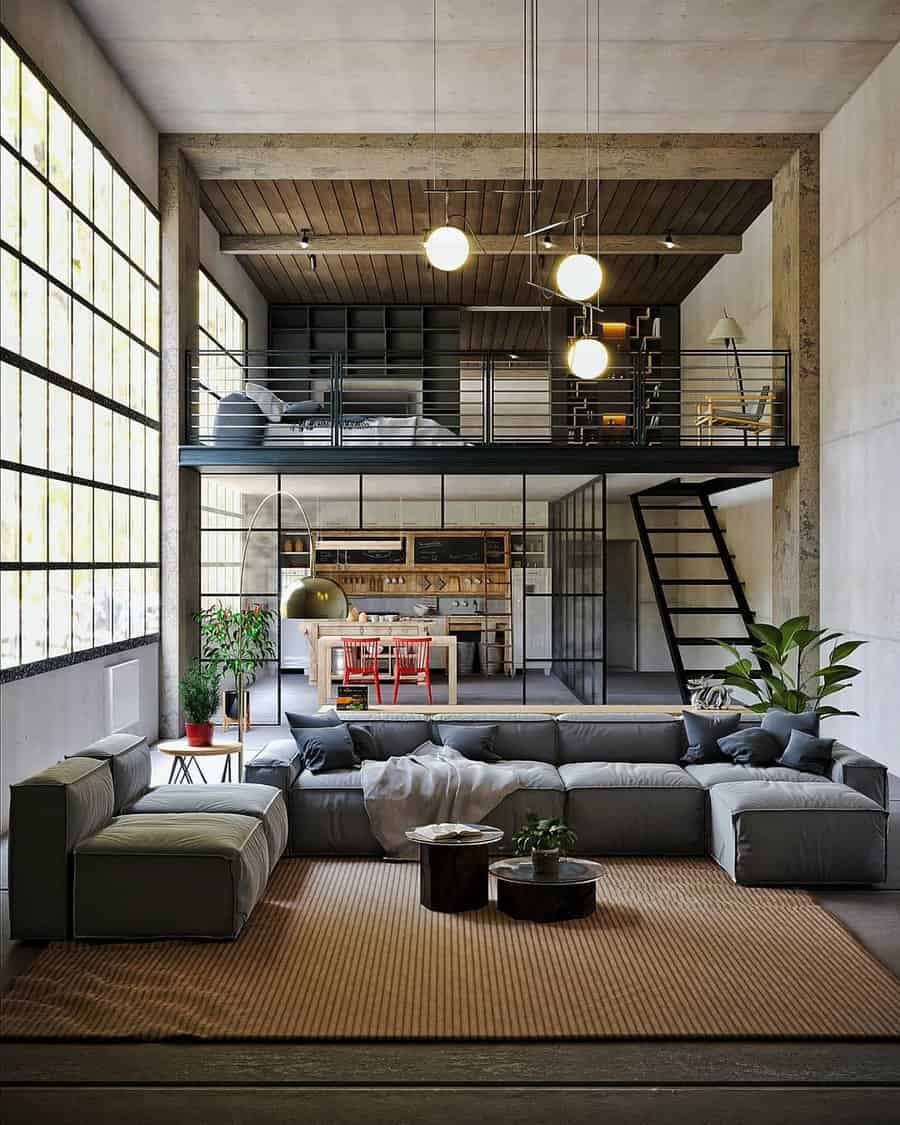 2. Wood & Metal
Are you looking for creative ways to spruce up your loft's railing? Why not explore a hybrid design that seamlessly brings together wood and metal into one unified piece? This composite railing will add a sense of style and sophistication to any loft while ensuring everyone is safe as they navigate the space.
Depending on the look you're hoping to achieve, you could opt for an industrial appeal with galvanized steel and raw lumber. Or, if you're hoping for something more subtle and streamlined, sleek stainless steel and finely finished wood balusters can create an exceedingly polished look. Whatever direction you decide to take, one thing is certain – your loft's new railing will be both elegant and secure!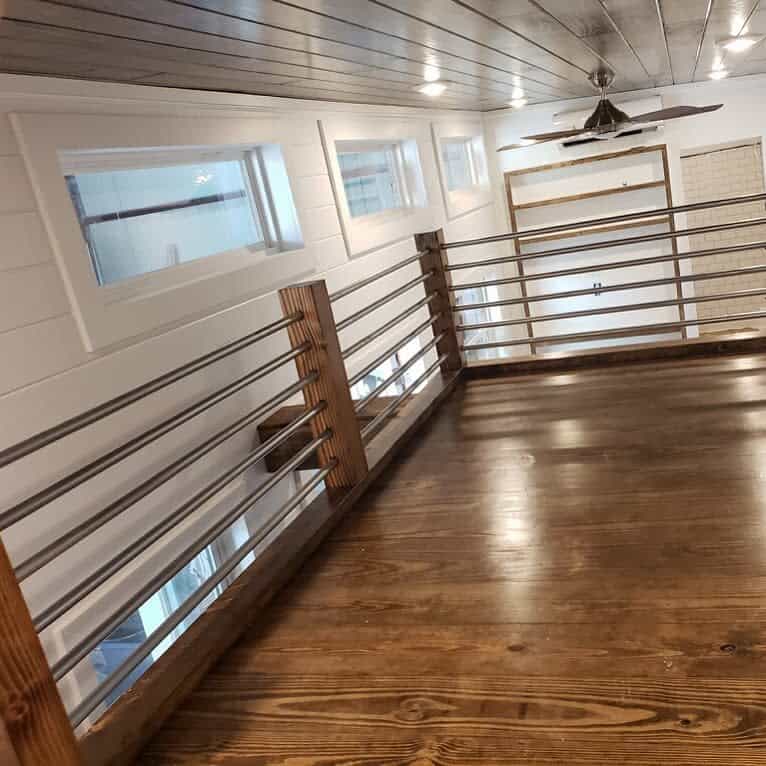 3. Decorative Metal Railing
Adding a decorative metal railing can transform the look and feel of your home. Metal railings come in all shapes and sizes and offer an attractive, modern aesthetic that fits virtually any design scheme.
Whether you want to keep it sleek and minimal or craft something highly intricate with ornate decorative elements, the sky's the limit when you choose a metal railing design for your loft space!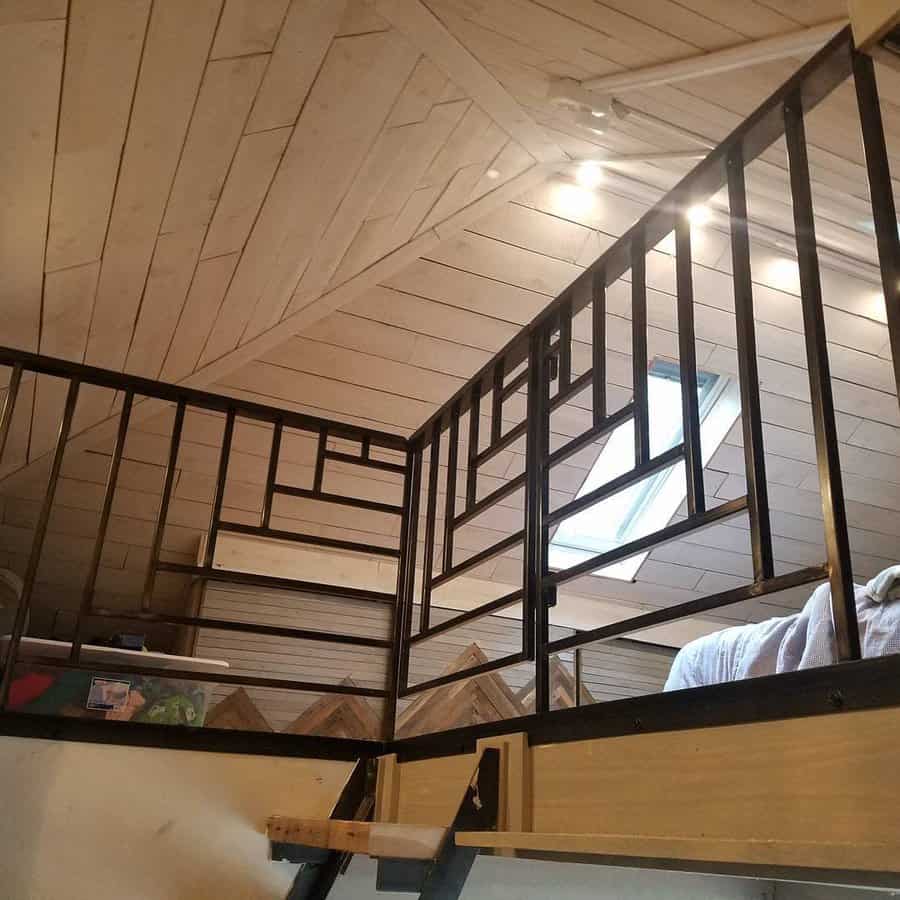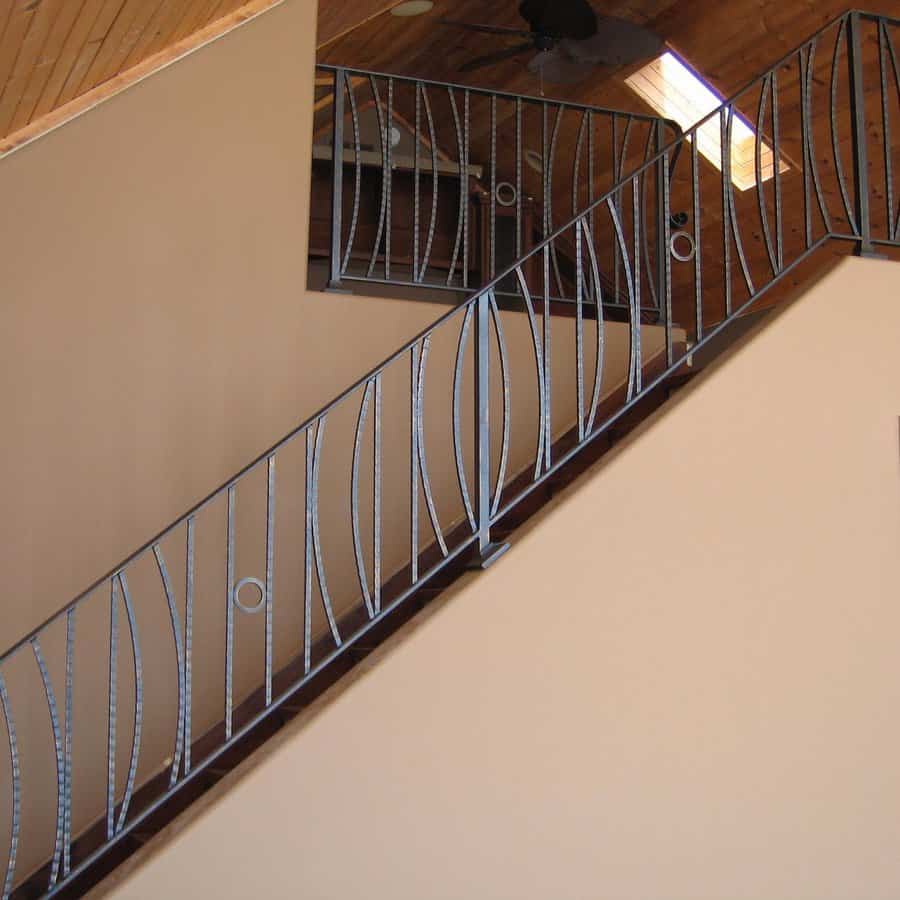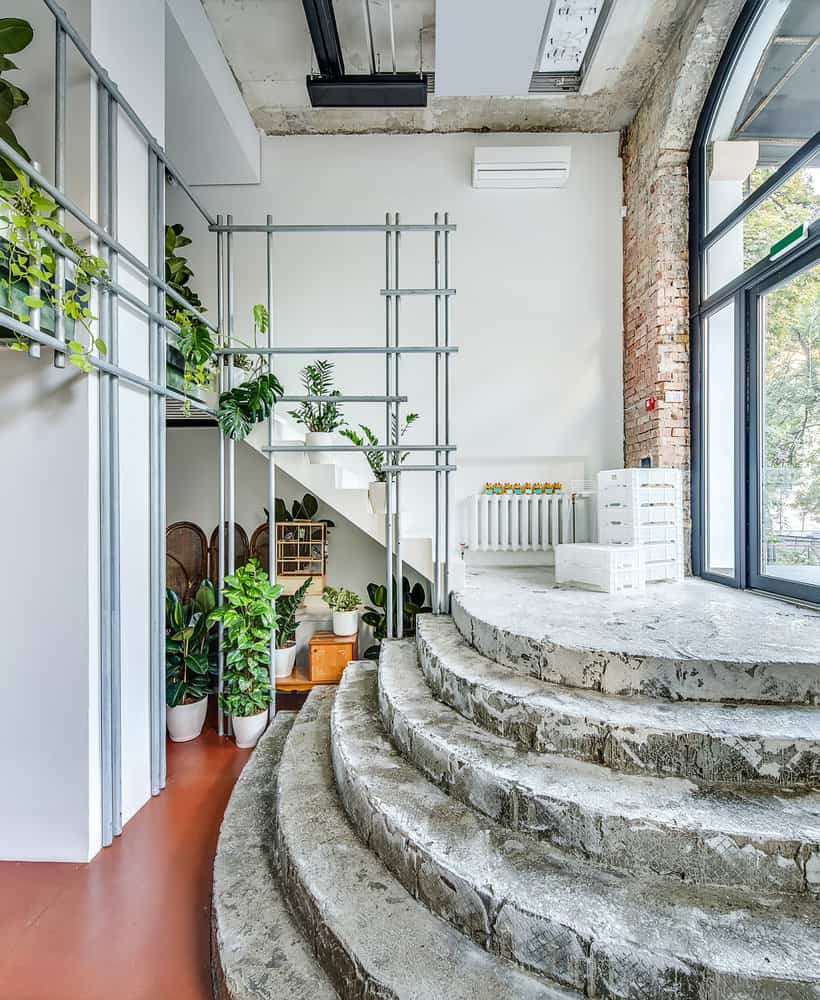 4. Dual Toned Metal Railing
If you're trying to add character and visual interest to your loft, look no further than dual-toned railings. Painting the vertical posts of a railing one color and the horizontal rungs another can drastically change the atmosphere of your space; it adds subtlety to stale stairways and divides large lofts into cohesive zones.
Try a chic black and white combo for a modern atmosphere or an earthy brown and blue pallet to invite nature inside. Don't be afraid to think outside the box when it comes to designing that railing of your space. Mixing colors, textures, stains, or materials will create something unique that you'll love for years.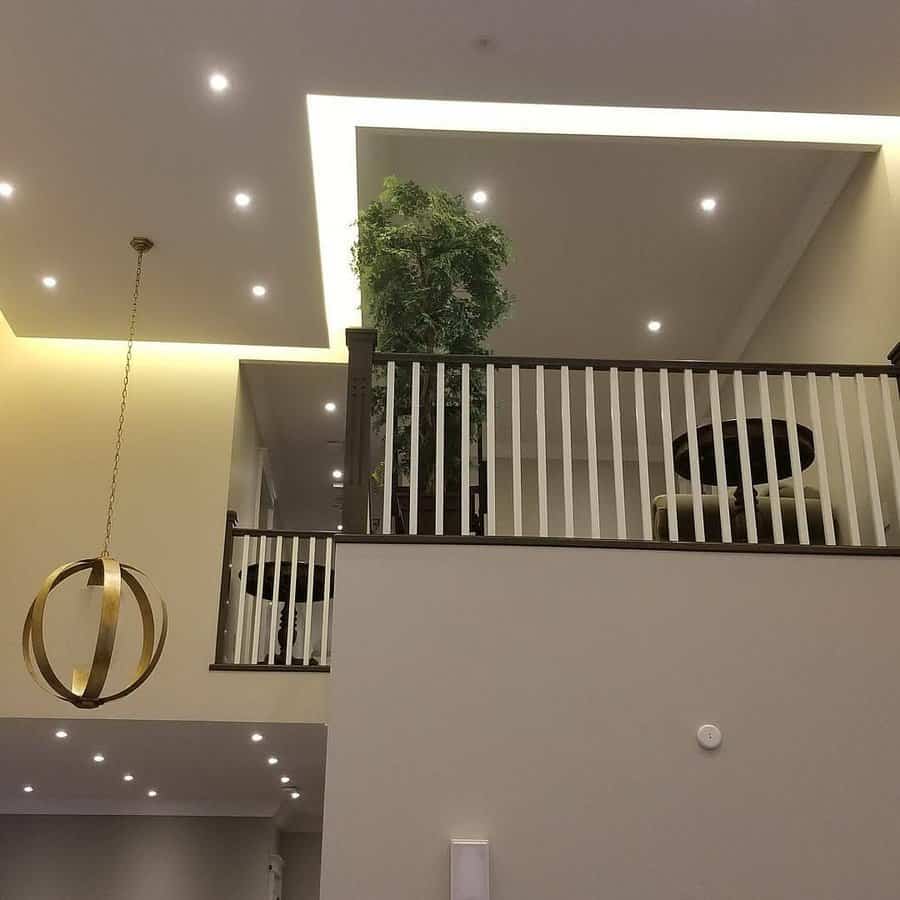 5. Minimalist Metal Railing
For those looking to inject a bit of sophistication and creativity into the décor of your loft, nothing provides an eye-catching statement quite like a minimalist metal railing.
Taking advantage of sleek lines and subtle curves, these railings bring together contemporary design elements with a hint of classic charm, creating a visually stunning look that will be sure to draw attention.
Whether you opt for a black matte finish or something more vibrant, incorporating a modern railing is one great way to make sure your interior stands out with style and panache.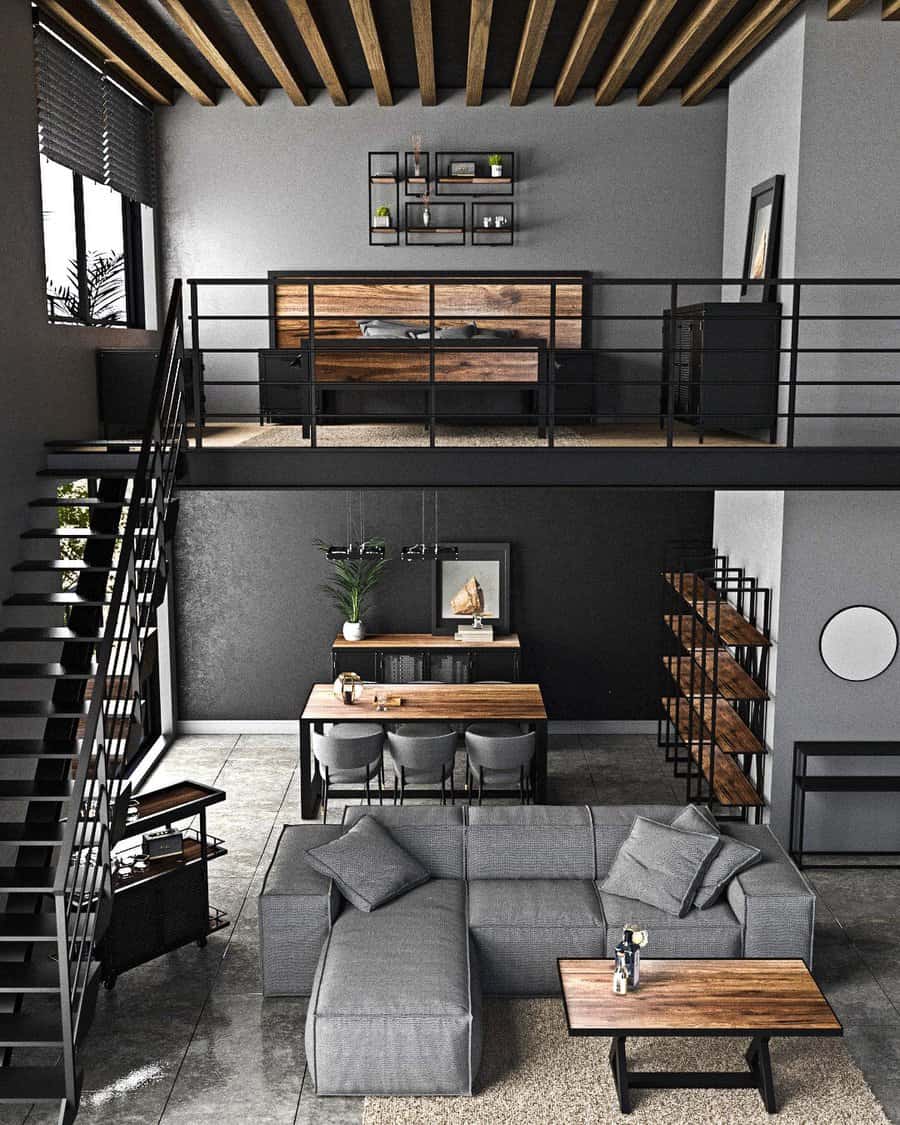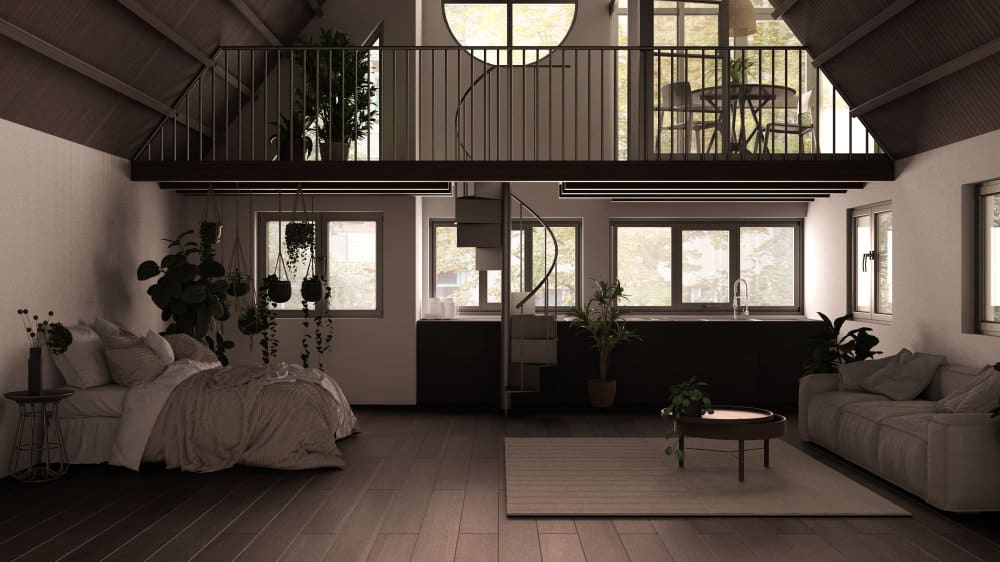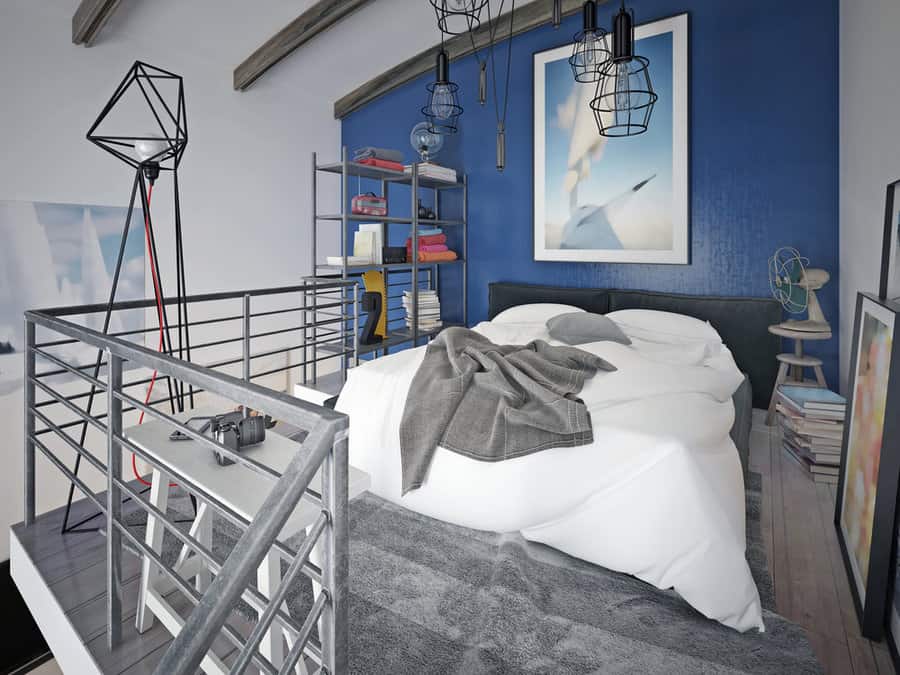 6. Industrial Tube Railing
Adding a creative touch to a loft space can be as simple as switching up the railing! If you want to achieve an industrial style, metal tube railings are perfect for the job.
Not only are they highly durable, but they can also be customized with different colors or glazes for added visual interest. By incorporating this type of railing, you will bring a part of life and culture into your loft space that is sure to turn heads.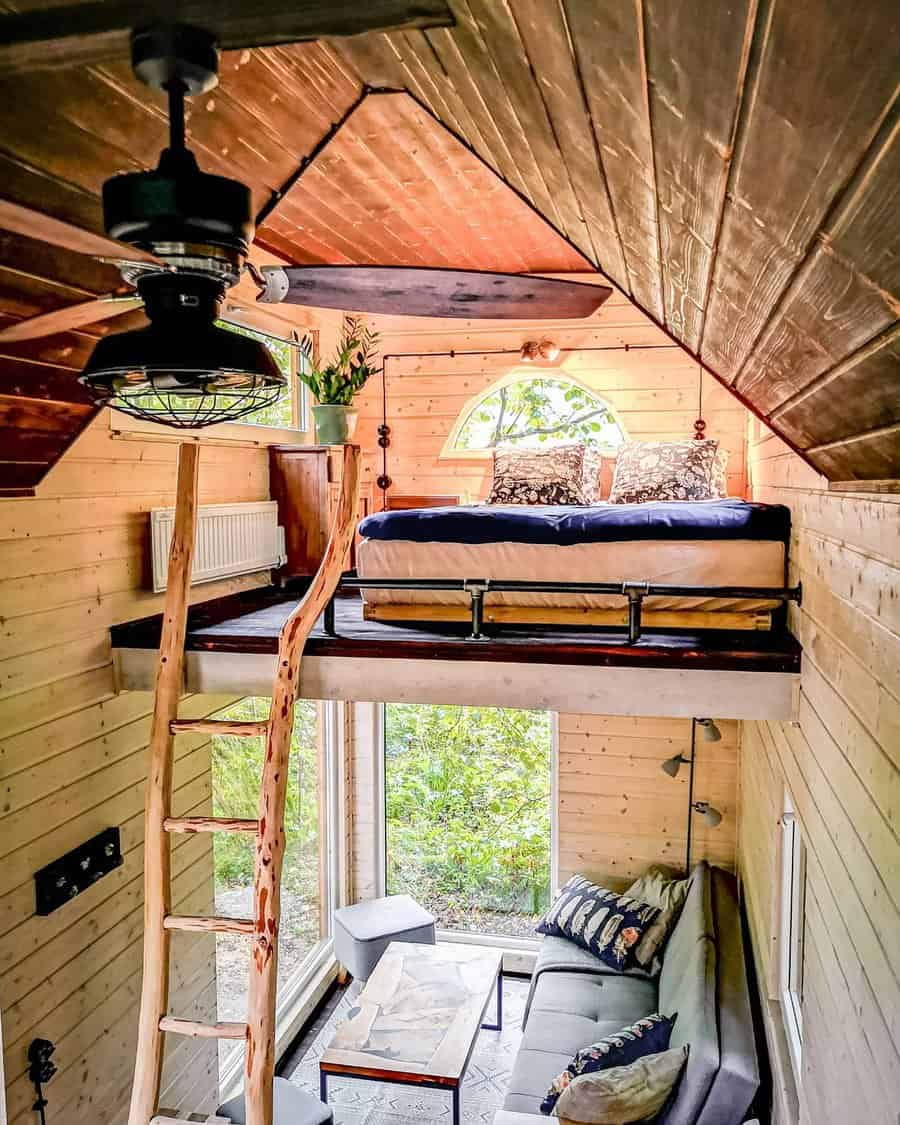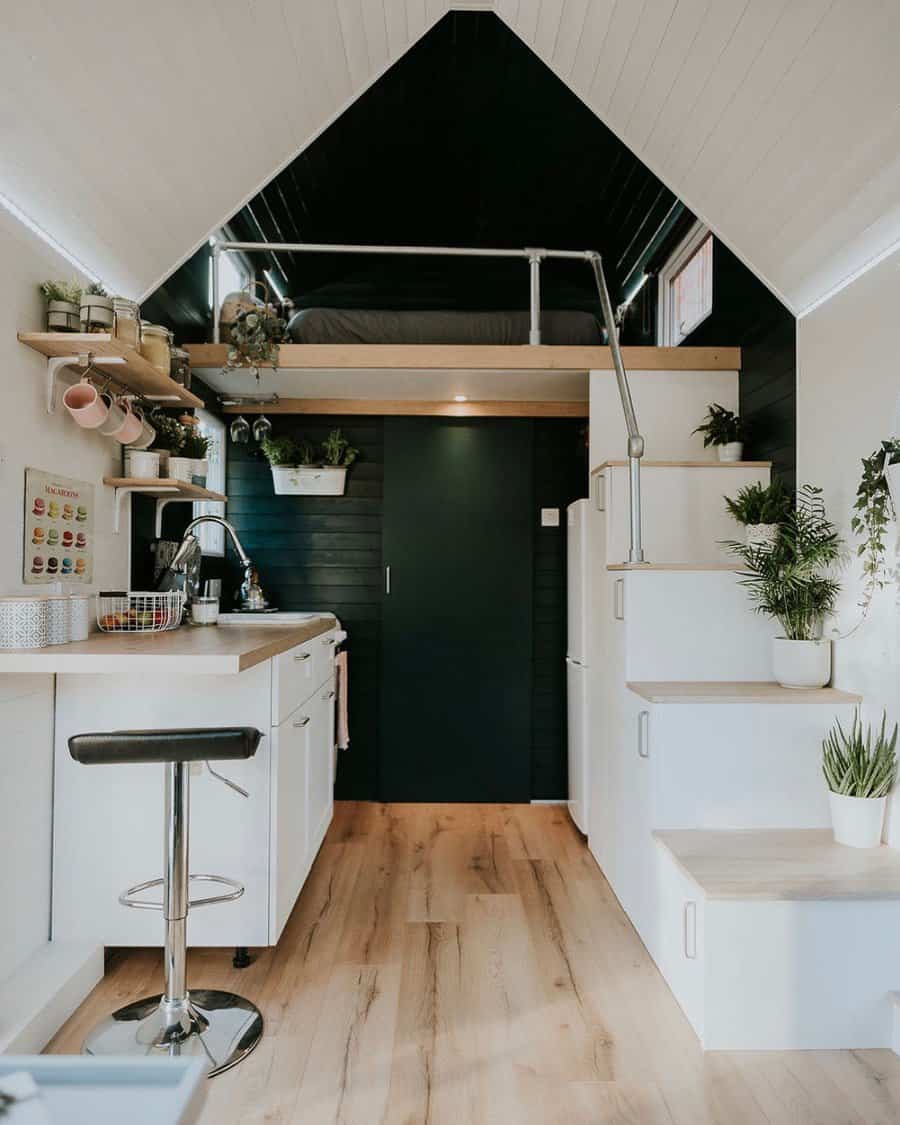 7. Glass Railing
Adding a glass railing to your loft can be a great way to make it look elegant and seamless. Not only will it keep you safe and secure, but you'll also feel like you're walking on air! To really make a statement, consider installing a full-bodied glass railing with its own inner frame that won't distract from the stunning view.
Or, if you want something simpler, consider using individual posts as your railings and mixing in metals, stone or wood for an extra element of texture. No matter what option you choose, these loft railing ideas are sure to impress and create an aesthetically pleasing atmosphere in your home.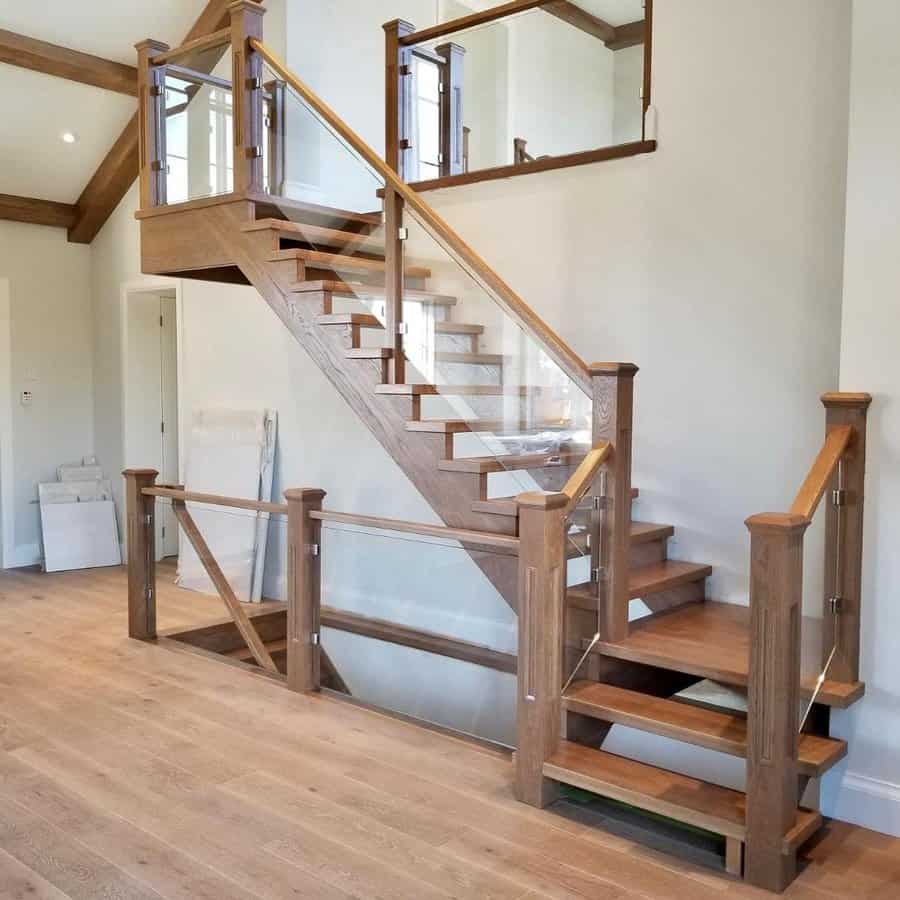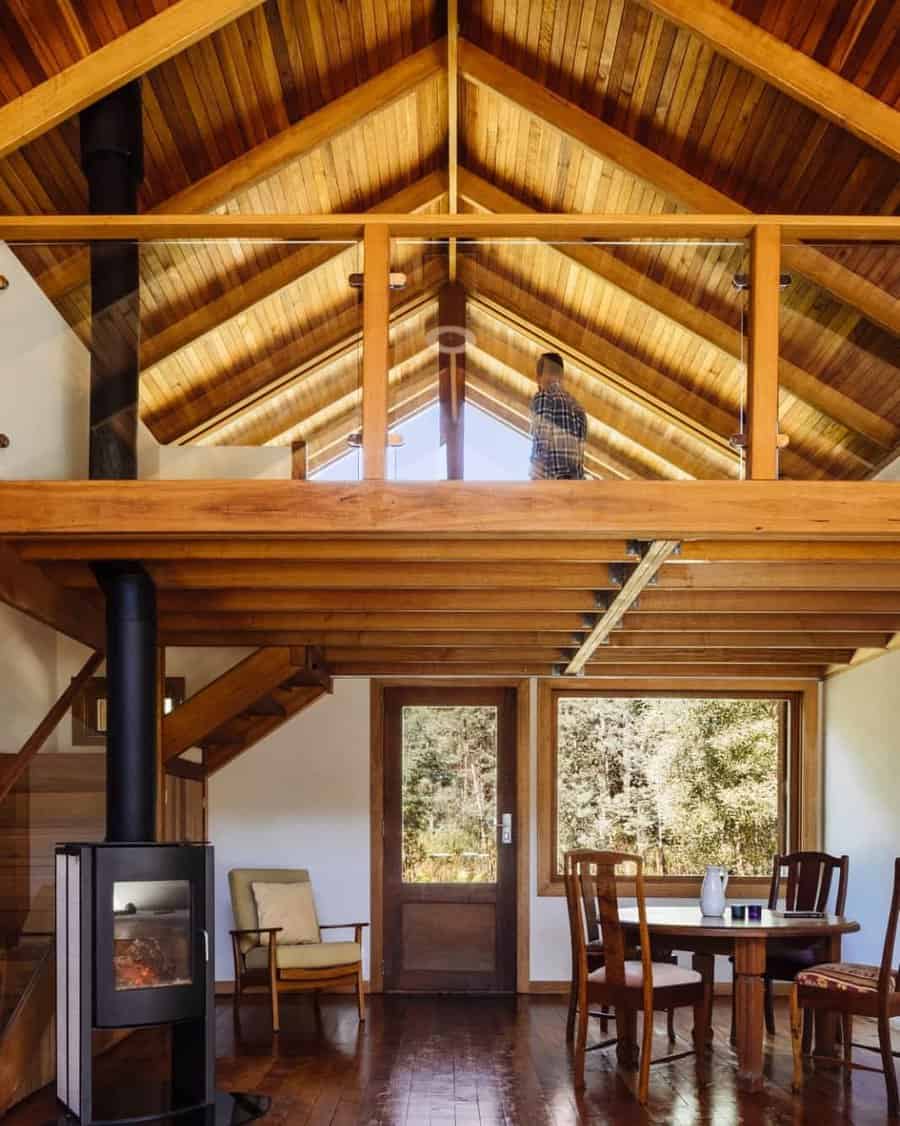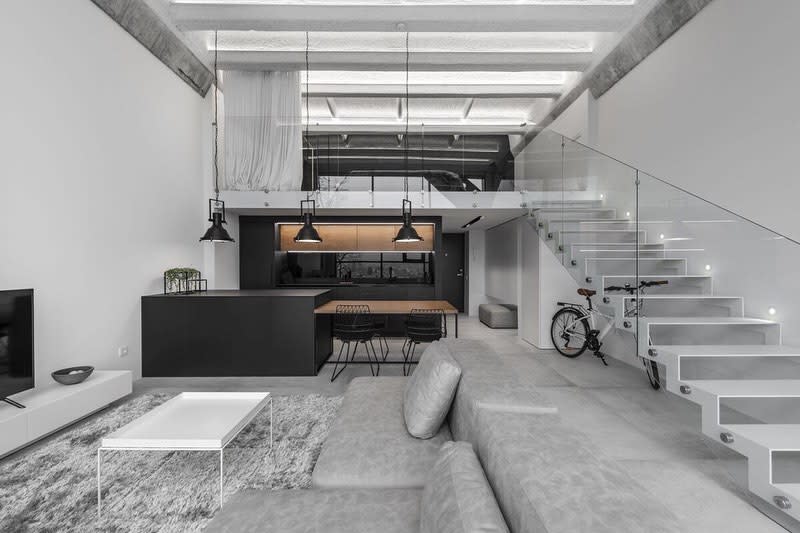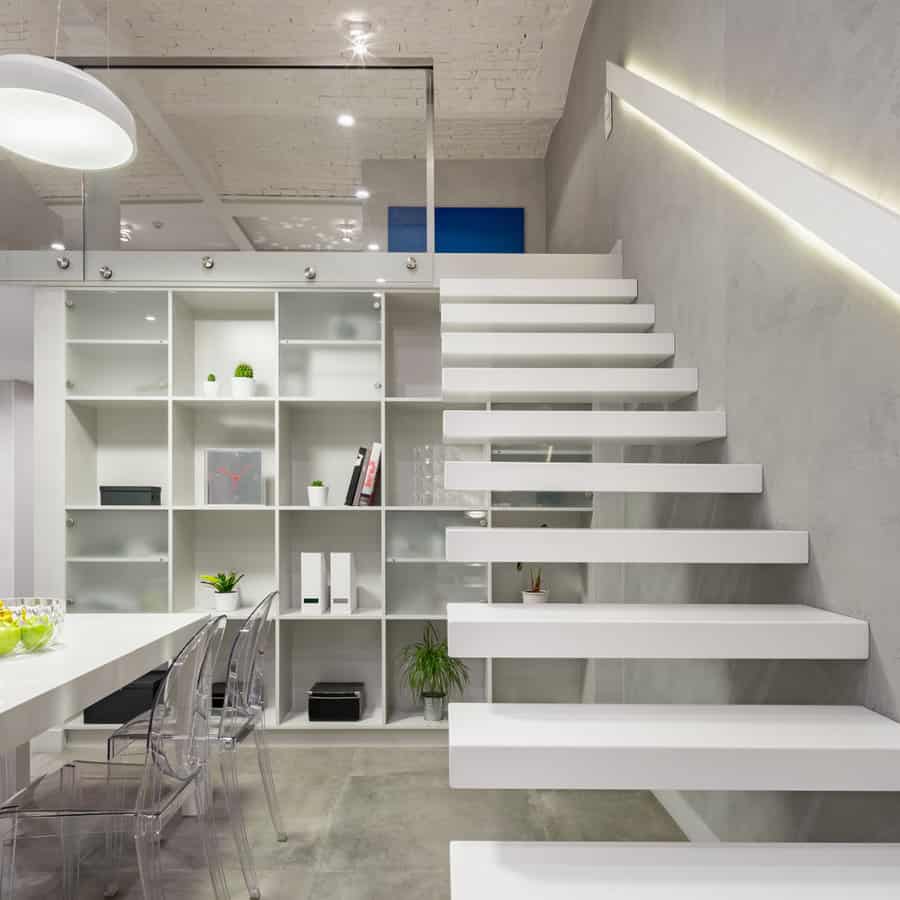 8. Metal Screen Railing
Adding the perfect railing to a loft space is an exciting process of creating an eye-catching look that fits with the dynamics of the room. A metal screen railing can add personality and style, from intricate, open designs to sleek and modern details.
Consider incorporating decorative elements such as detailed casts or geometric shapes for a truly unique effect. If a minimalist theme appeals more, then construct simple railings that embrace negative space for an airy ambiance. Whatever design you create, you'll be sure to love how railings can elevate your loft's atmosphere!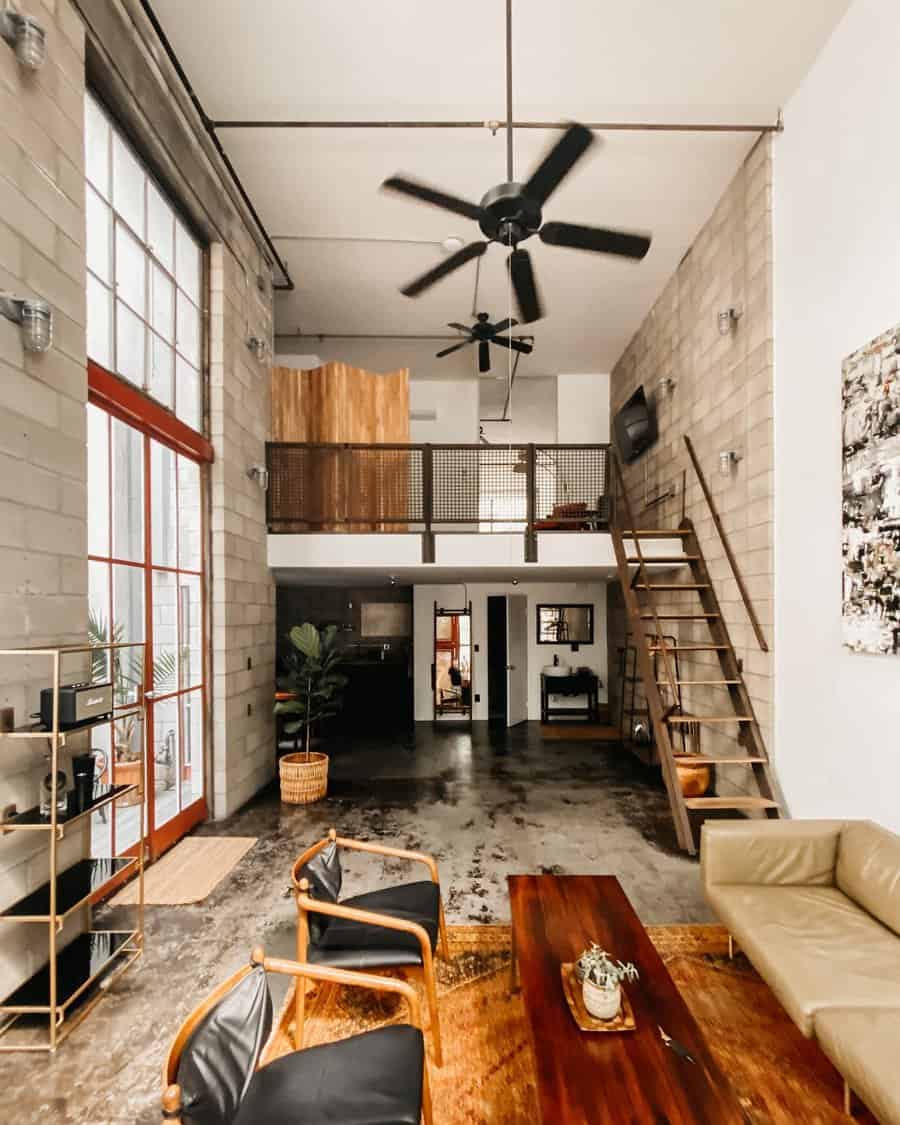 9. Wide Gap Vertical Railing
Loft railings are the perfect opportunity for getting creative with interior design. Instead of choosing a plain wooden banister, why not branch out and search for something unique and eye-catching? Try a wide-gap vertical metal railing to break up the uniformity of living space while also curtailing safety concerns.
An assortment of sleek bars and intricate shapes can add modernity and elegance, giving your loft an edge over the competition. Plus, this type of railing is very easy to keep clean due to its non-porosity. Don't worry if it seems overwhelming; there are plenty of options available that can help bring your loft railing ideas come alive!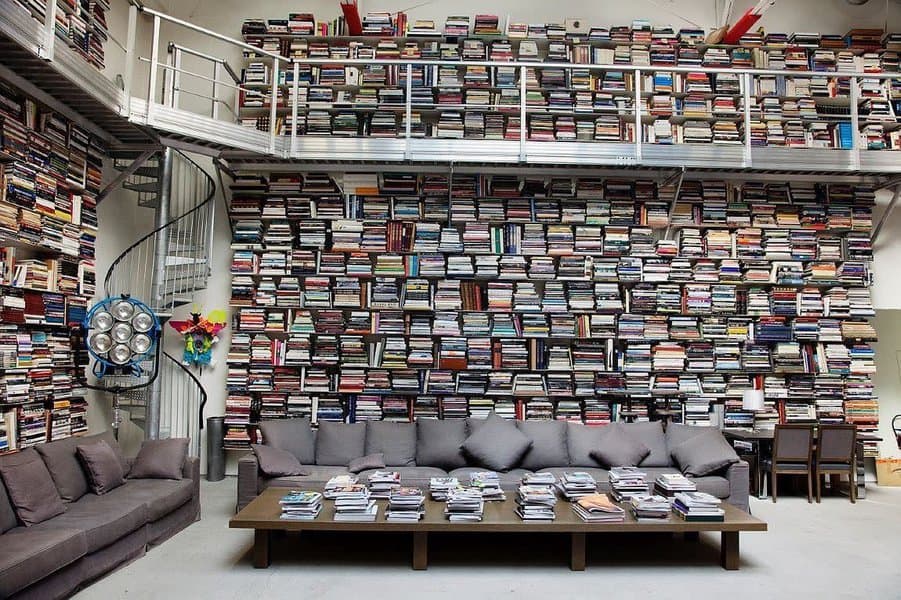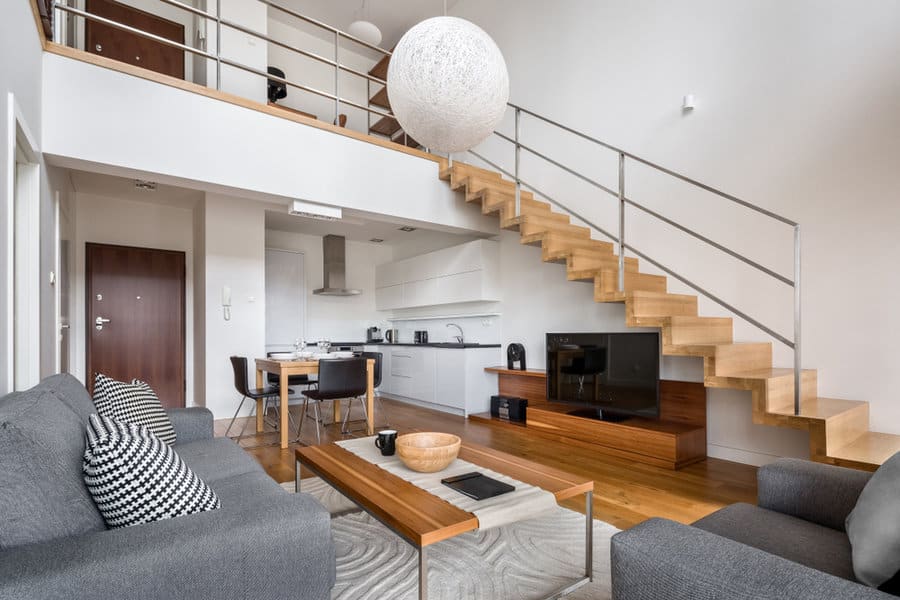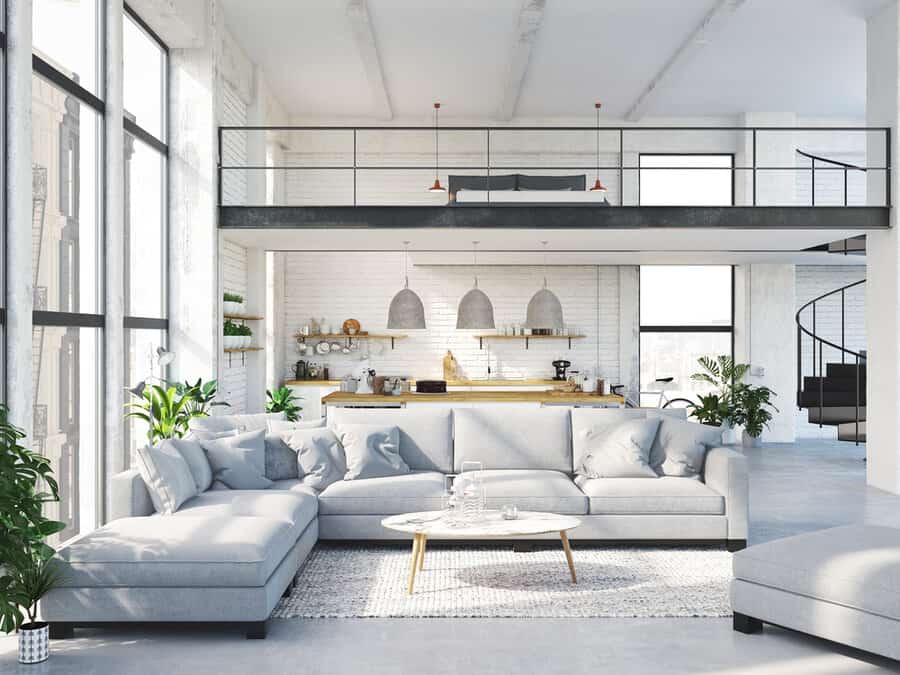 10. Wooden Railing
For an elegant and timeless look in a loft space, a wooden railing is always a great choice. Whether you opt for a rustic or classic appearance, wooden railings will serve to create an atmosphere of warmth and security.
The best part? Wooden railings can be beautifully customized with your favorite colors and design elements, allowing you to make this comfortable space uniquely yours! Not only do they look good, but they are also strong and are sure to provide long-lasting protection. Get creative with your railing ideas – the possibilities are endless!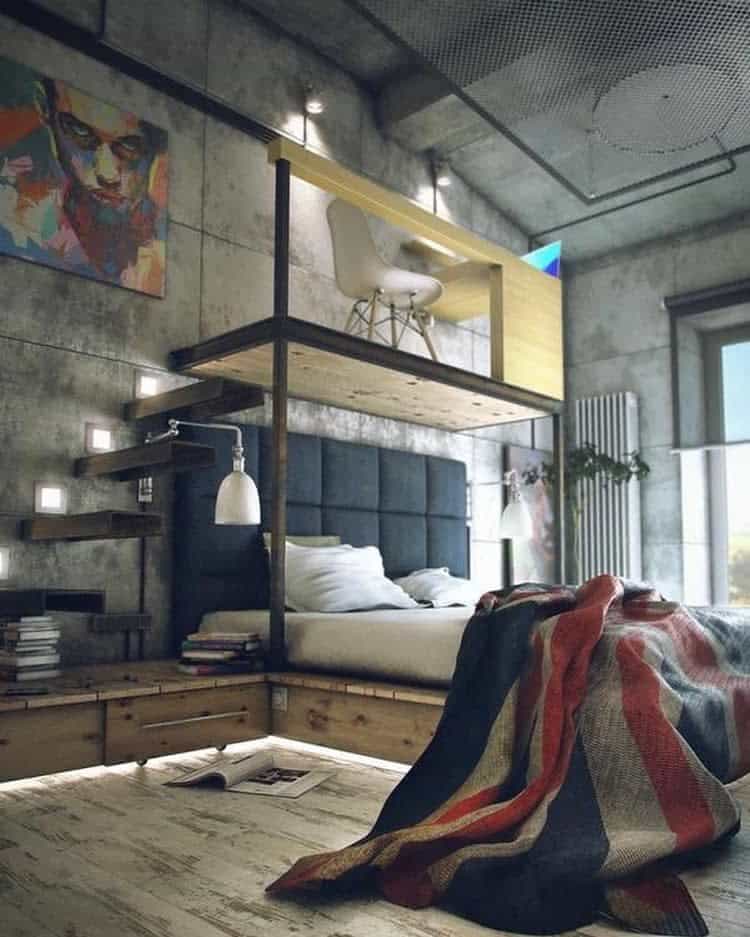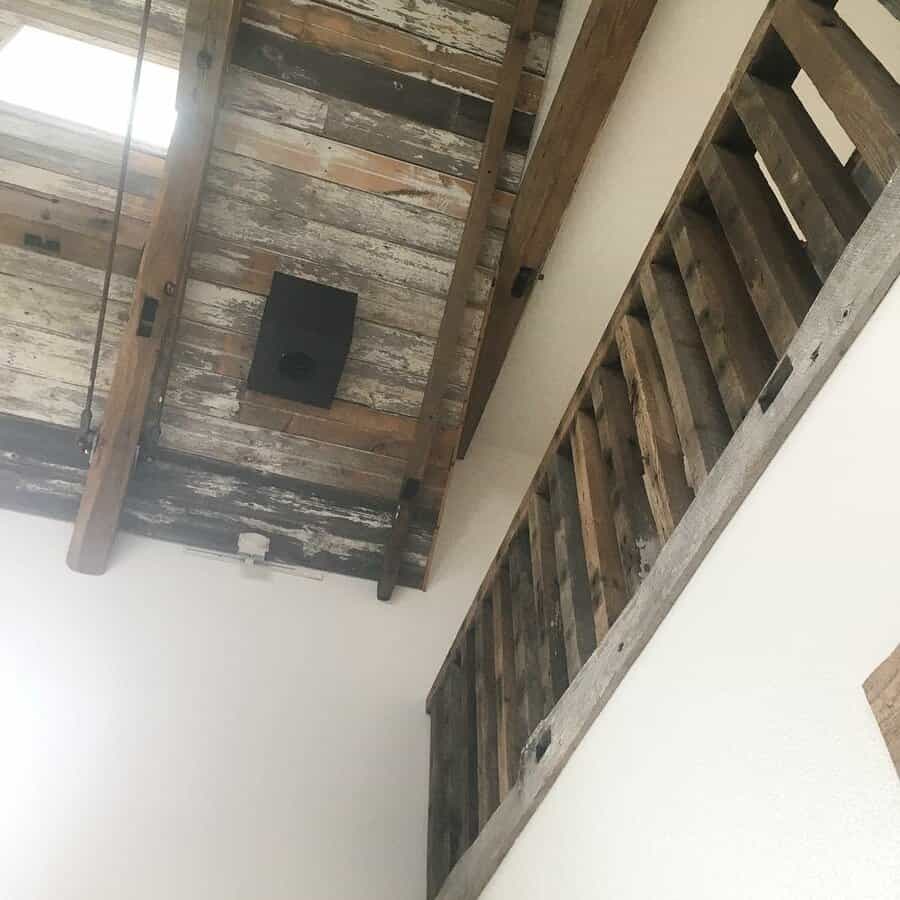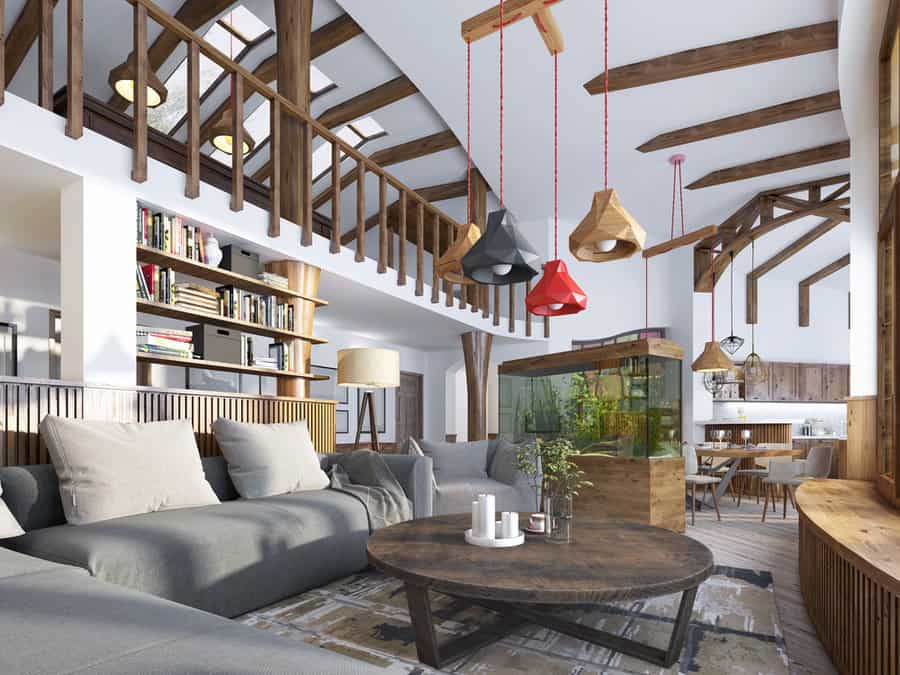 11. Railing With Storage
If you're looking to be creative with your loft railing ideas, consider integrating storage into the railings. Having a railing with storage is the perfect way to make the most of your extra space and provides the additional advantage of having dual-purpose railings – so you won't only have a secure barrier in your loft but also create additional storage opportunities.
Opt for an open-backed design that will maximize light flow and add an interesting visual touch to the entire space. Adding some shelving or hooks to hang items on will give you plenty of options to utilize this extra special feature.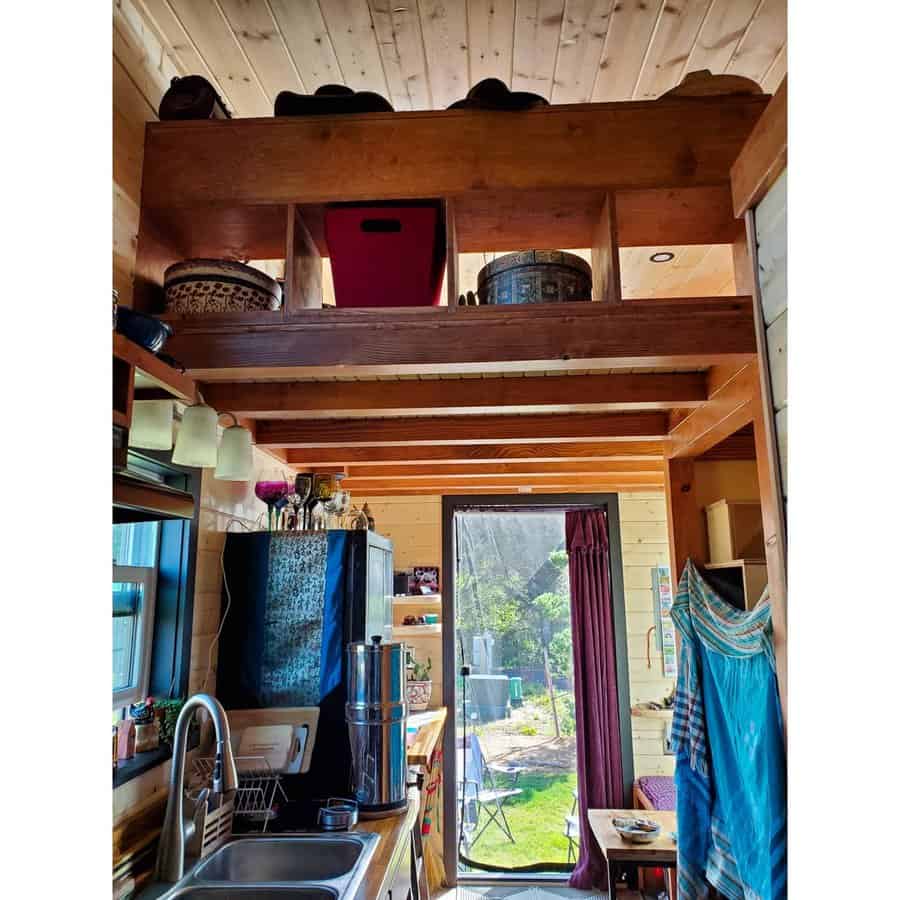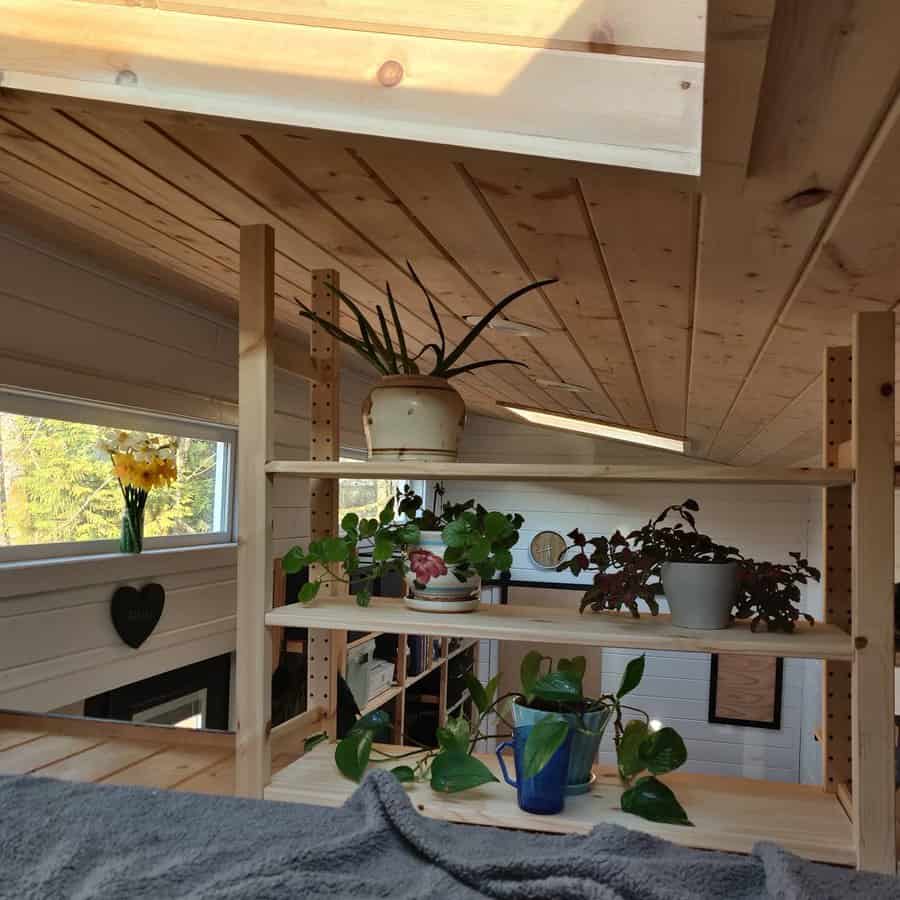 12. Low Attic Railing
If you want a low attic railing that looks stylish and stands out, what better way to do it than with an industrial-inspired loft railing? This type of railing looks great in any space and can blend modern touches into traditional design.
Get creative and use materials in unexpected ways — pipe or a ladder rail on one side and rustic wood on the other, for example. The options are endless when you think outside the box to give your space a unique look that fits your aesthetic.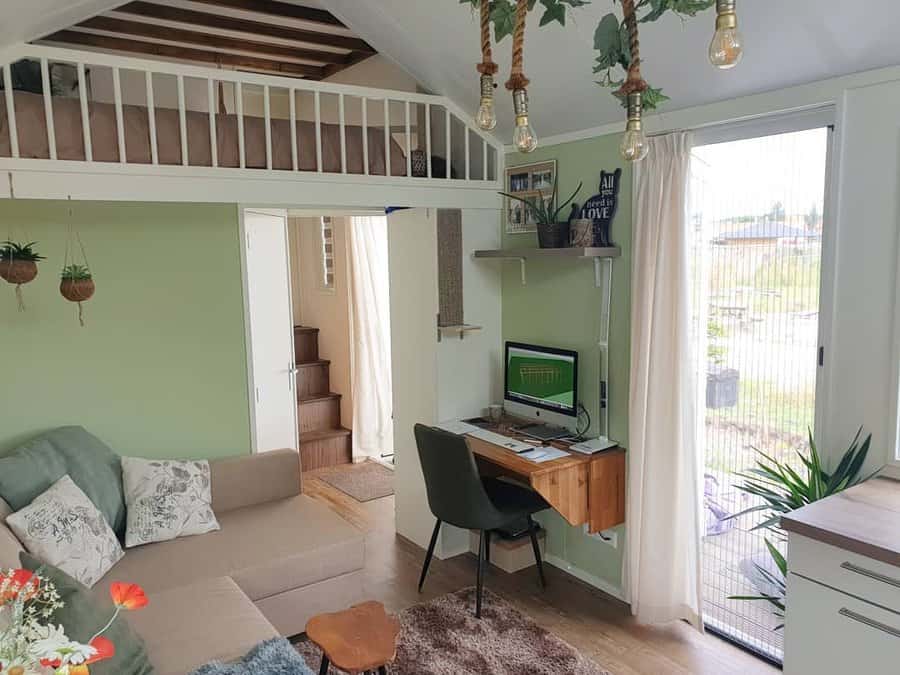 Loft Railing FAQs
What height should a loft railing be?
In general, loft railings must be at least 36 inches tall.
Guardrail height is more about safety than it is about looks. Before finalizing your loft railing design, be sure to confirm the height required by your local regulatory authority.
Is a loft the same as an indoor balcony?
Yes and no.
Lofts are elevated living spaces that serve a function. The only difference between a loft and any other room in your home is its location.
Indoor balconies are more so just areas intended for overlooking the living space below. They are not functional rooms. Stair landings are a common type of indoor balcony.
What is the difference between a railing and a banister?
A railing is any structure that provides a barrier between one space and another. Typically, railings are used as a safety measure in places where there is a drastic change in elevation (such as an indoor loft or backyard deck).
A banister, also called a handrail, is installed along the length of a staircase for stability. Banisters can be mounted directly to a wall or installed as part of a railing system.