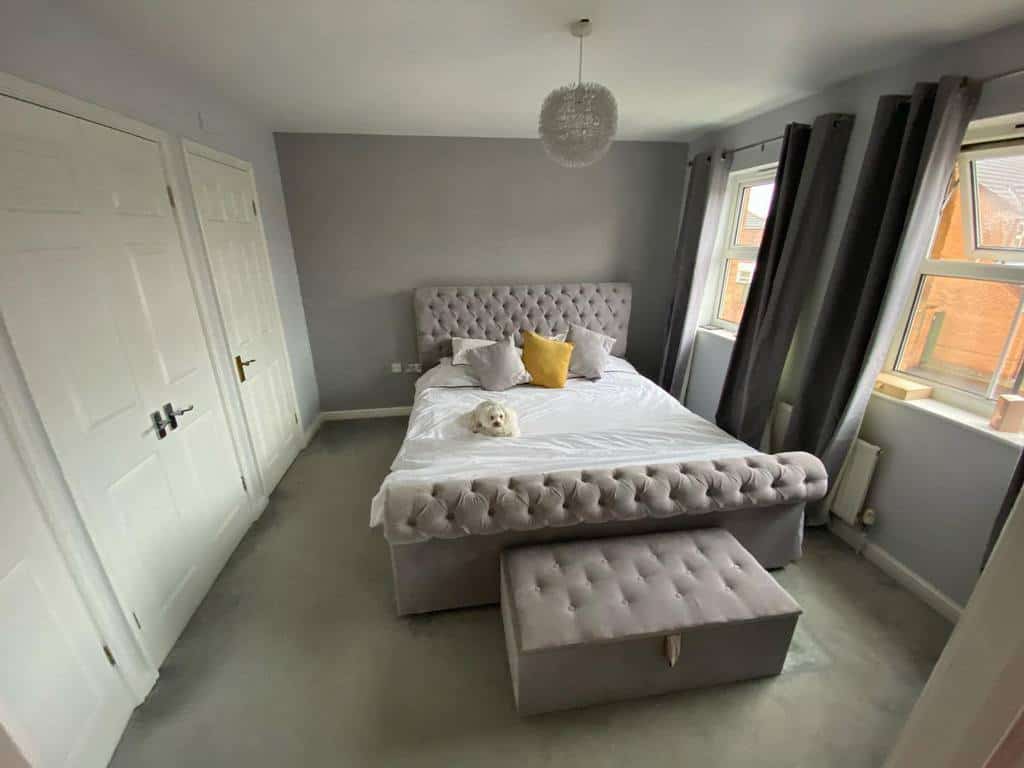 43 Master Bedroom Paint Color Ideas
Choosing a master bedroom color is about more than picking out a shade that you happen to like. It's about choosing the ideal shade that creates the right atmosphere in your bedroom to put you in the best mental state. Your bedroom should be a sanctuary where you relax and recharge from the day's challenges. Looking at decorating ideas can be helpful but will only go so far in helping you decide what's best for your bedroom. These master bedroom paint ideas will help you figure out the perfect paint color for your bedroom makeover.
1. Black
A black bedroom color scheme may not be your first choice, but it's one that you should consider if you're looking for a sleek and sophisticated design. If you're afraid of an all black bedroom being too dramatic and intense for your tastes, consider using this dark color on an accent wall.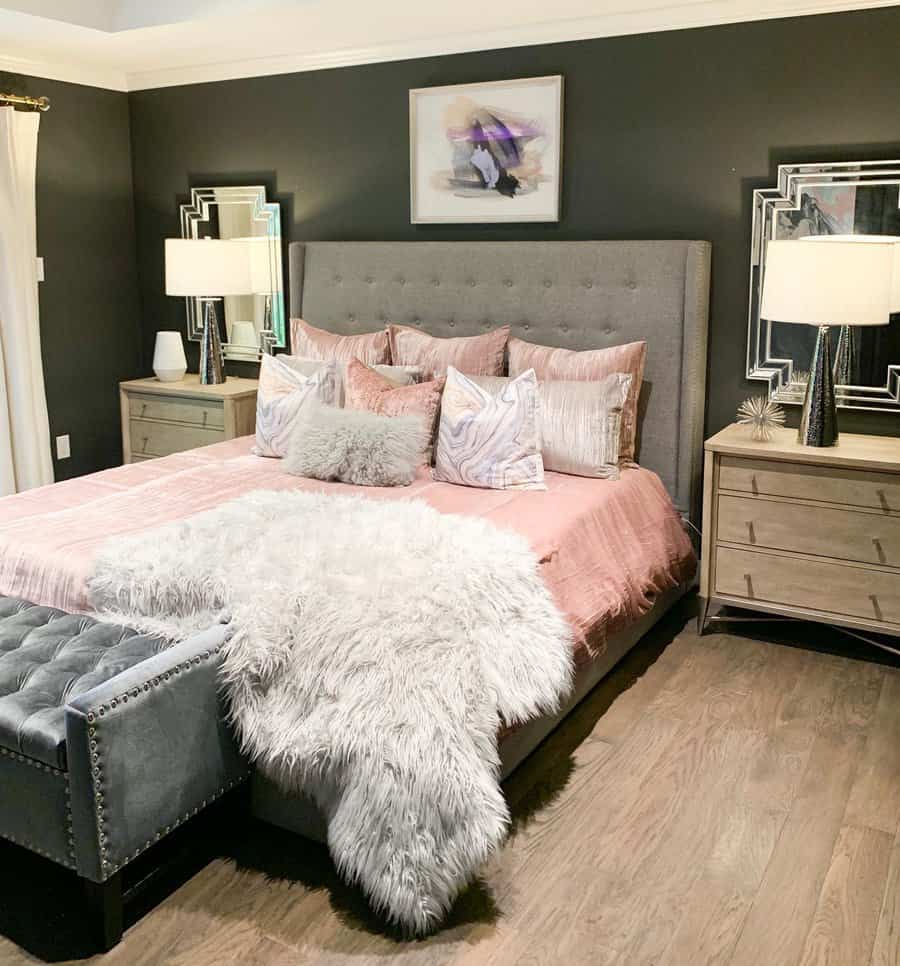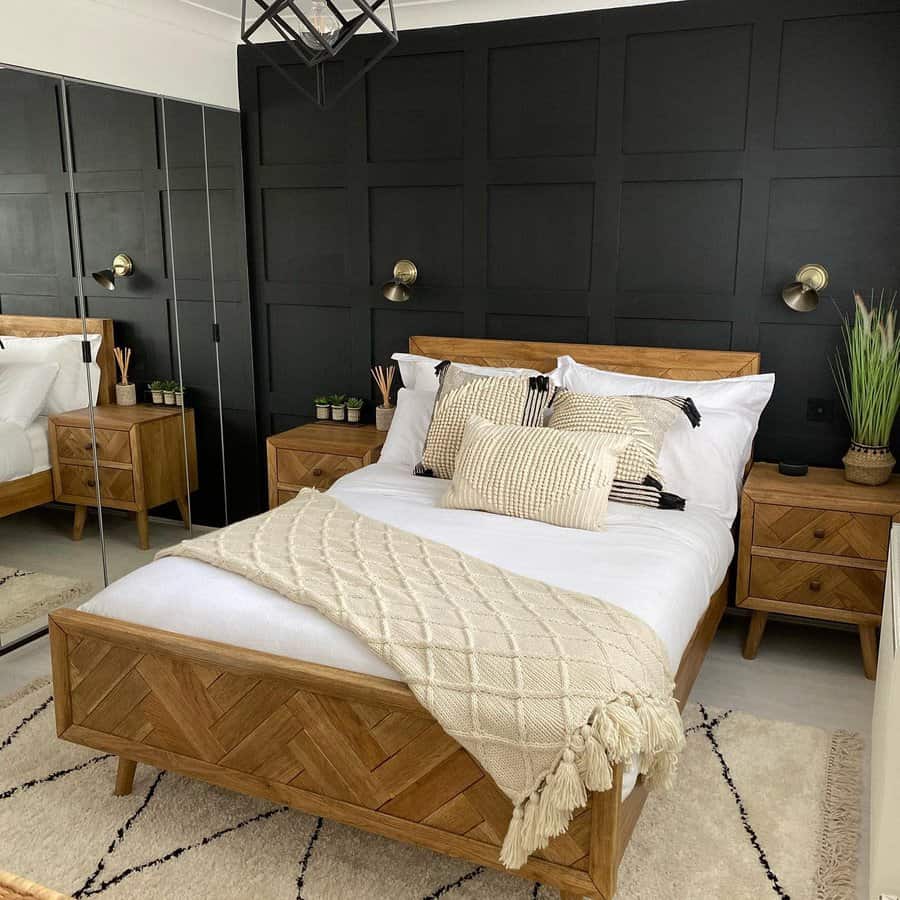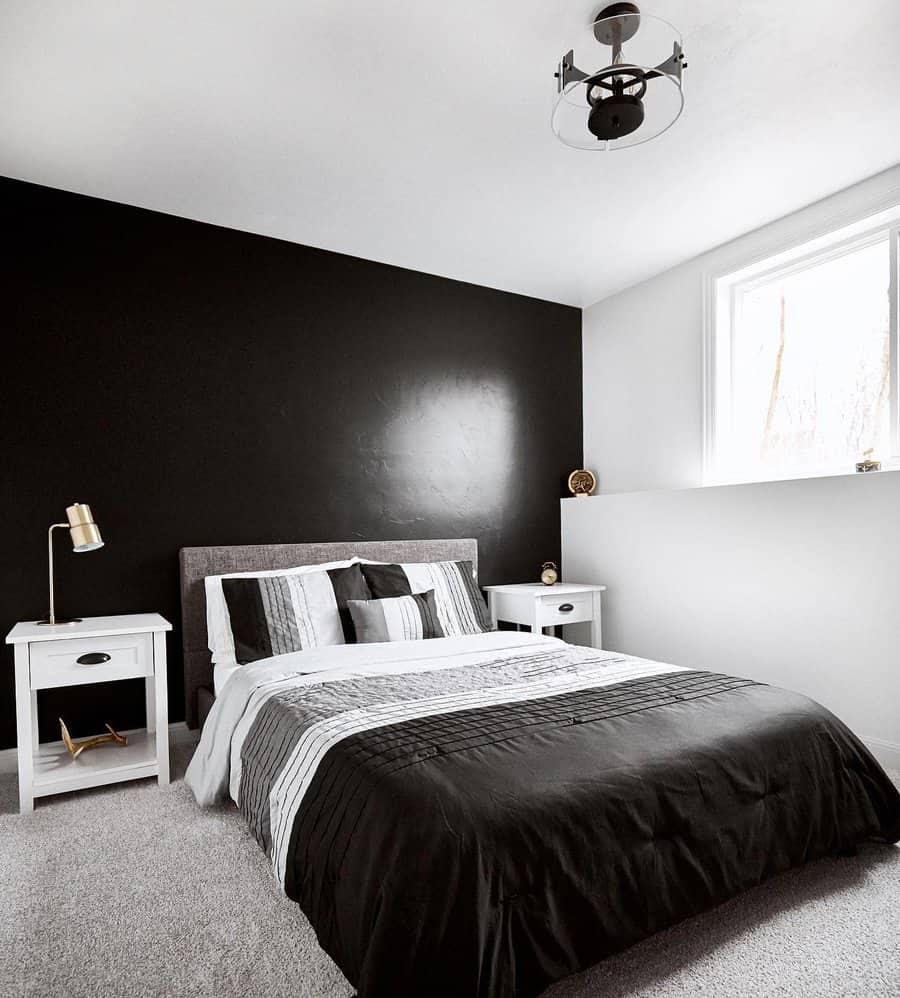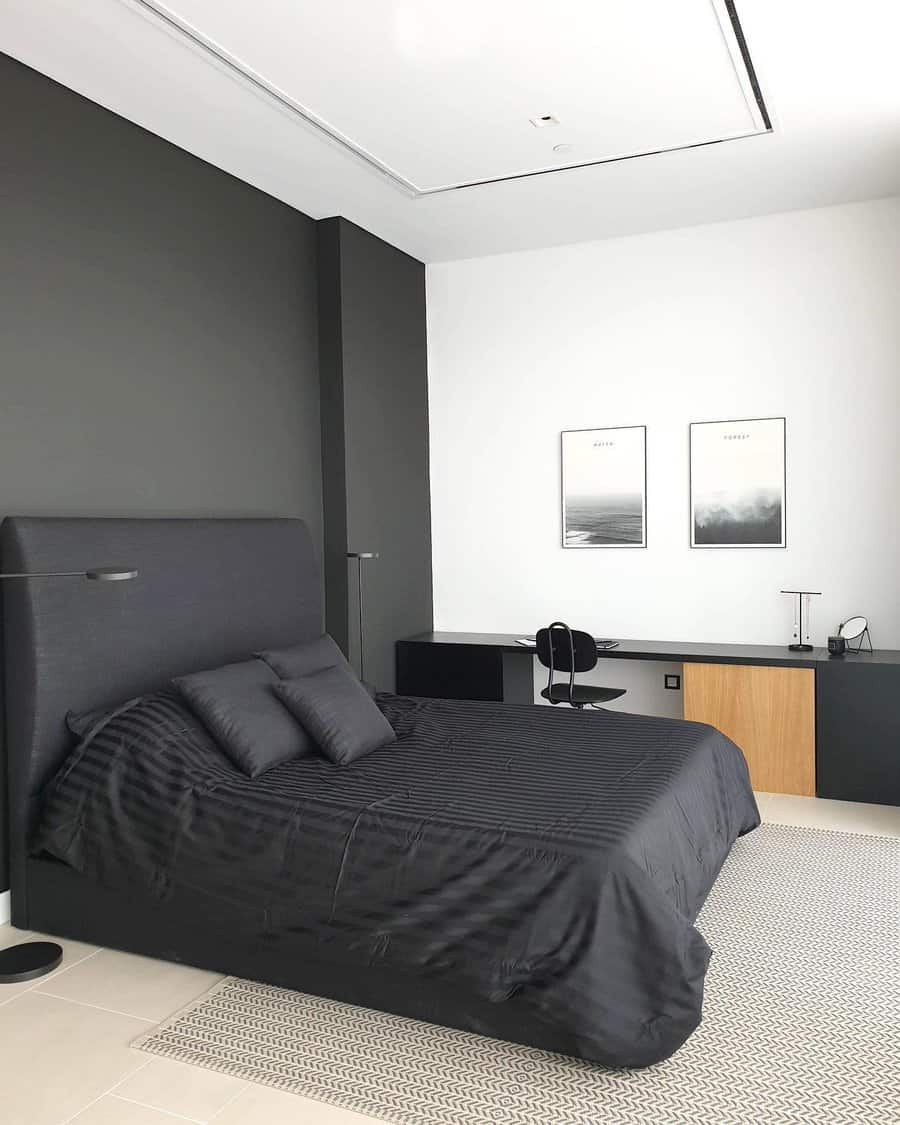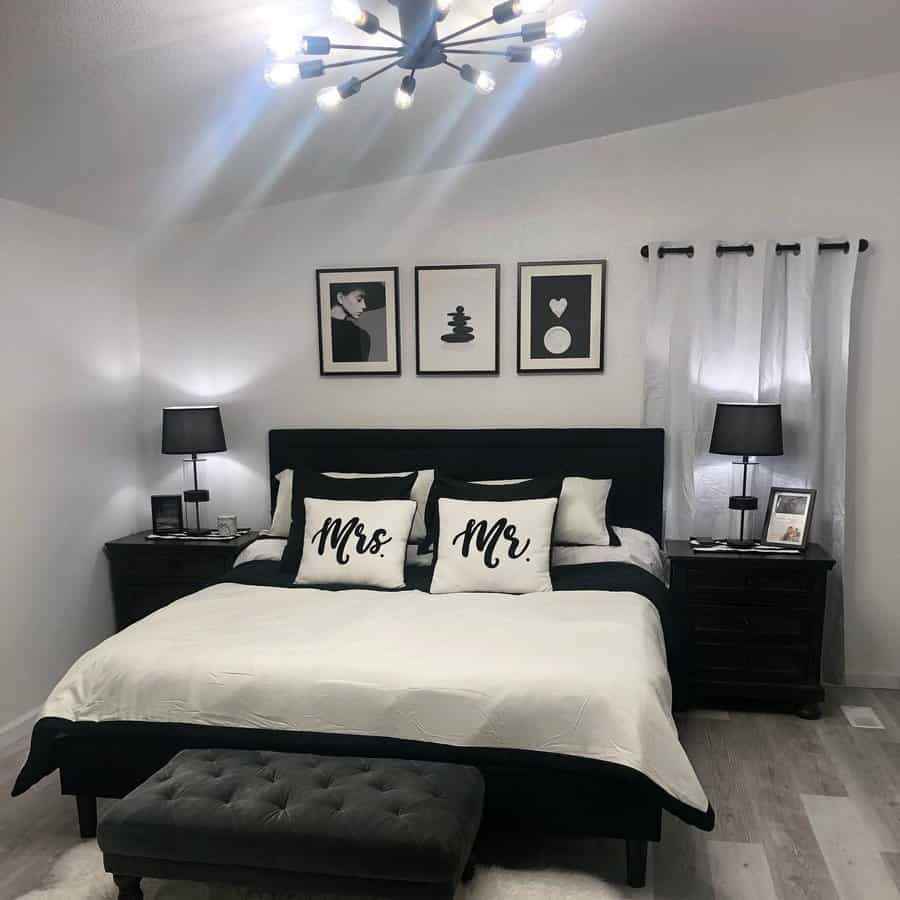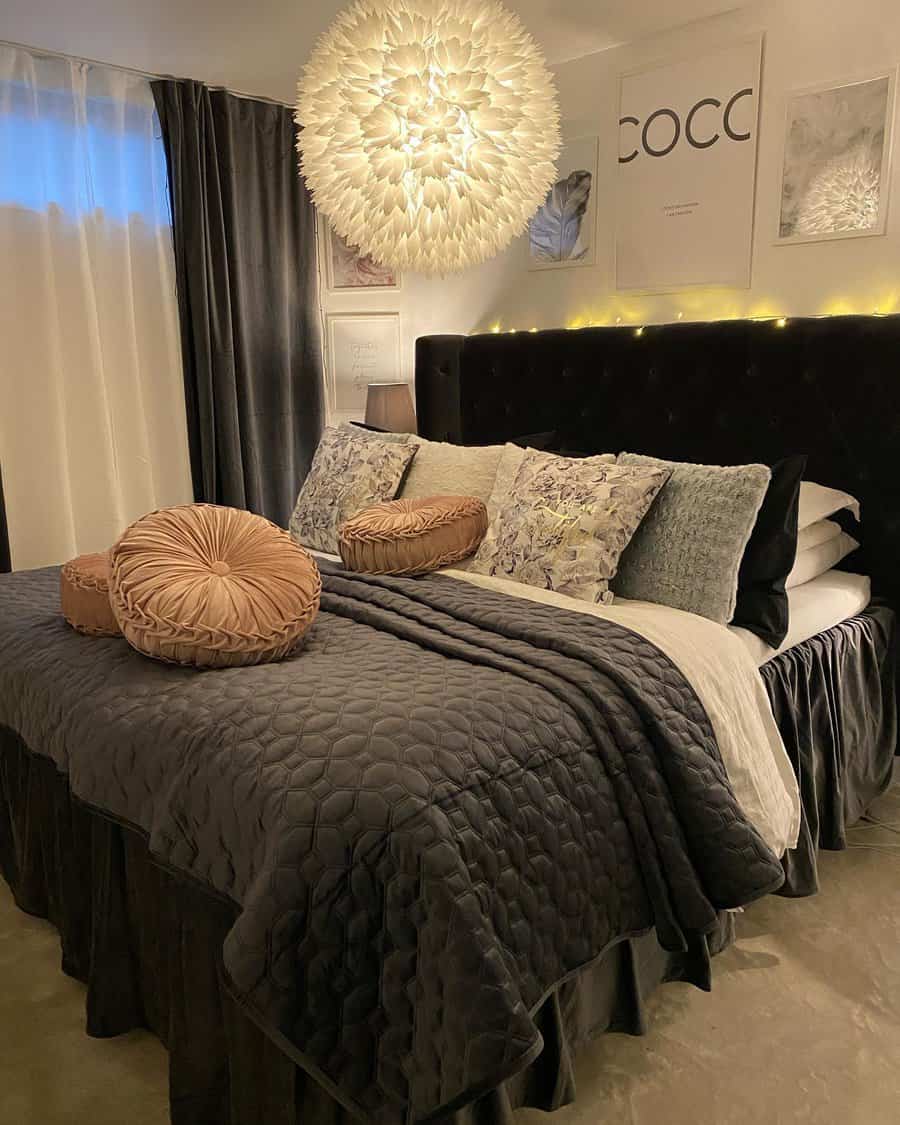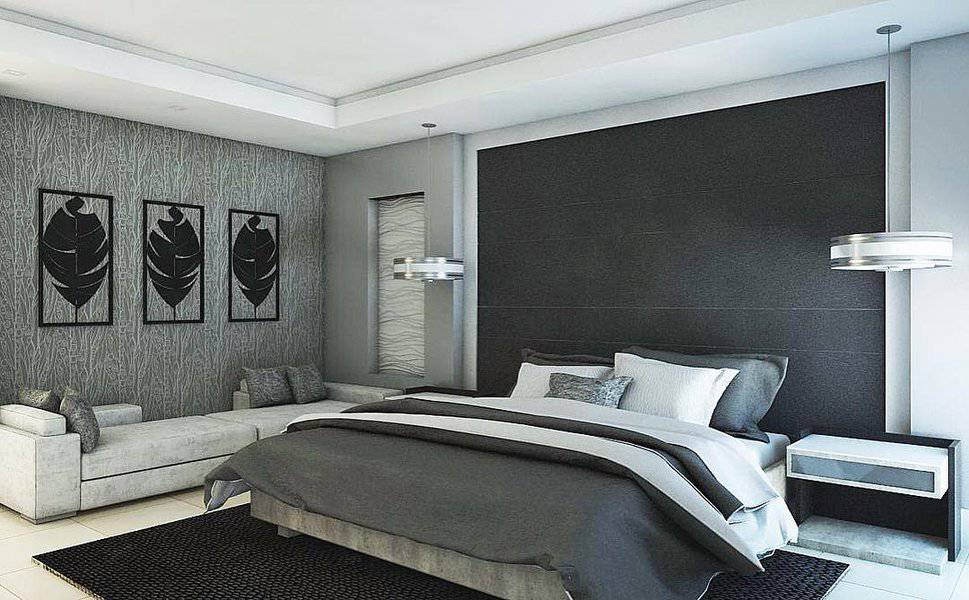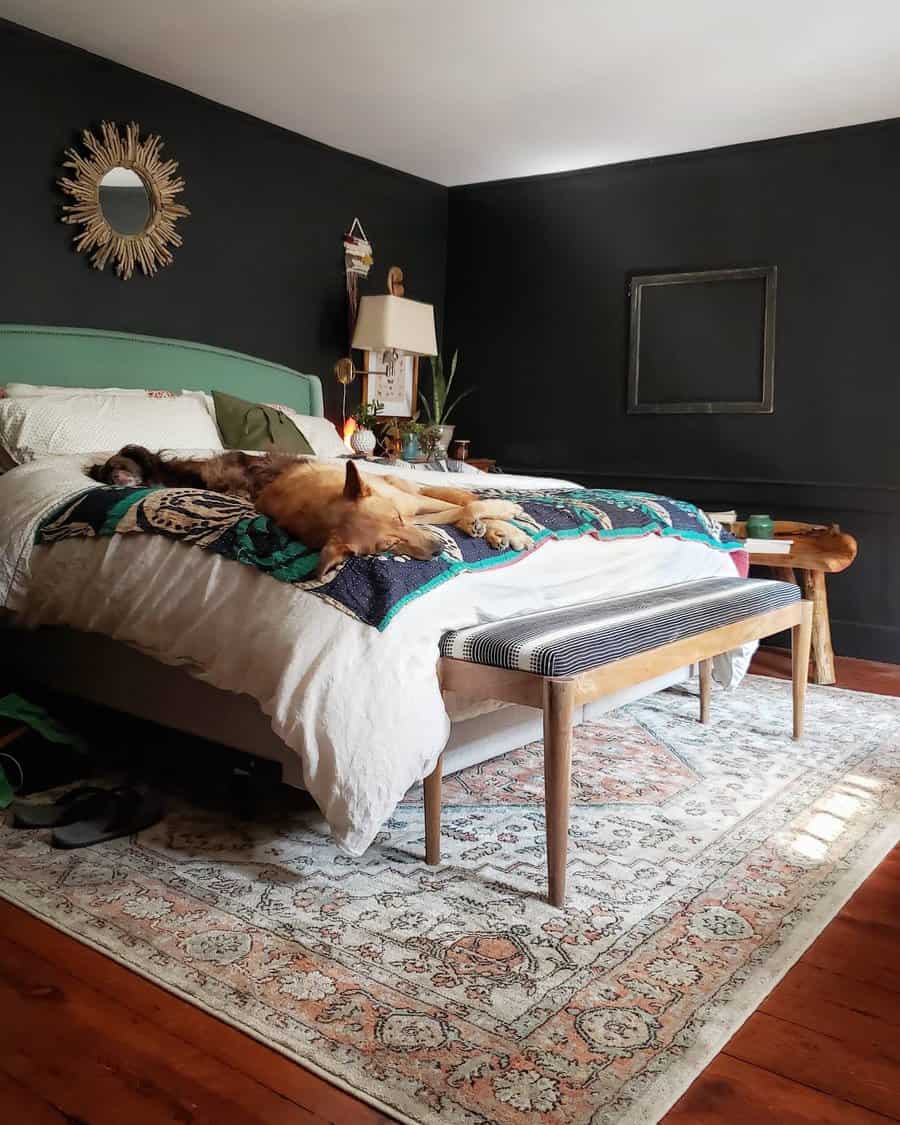 That way, you get all of the drama of the accent color without the overwhelming feeling of it being in the entire room. Choose a suede or matte finish to soften the look of the black.
See more black bedroom ideas here.
2. Blue
You can't go wrong with a blue bedroom. Not only is it the most often picked favorite color, but it evokes the ideal feelings and mental state that you want to experience in your master bedroom. You can safely choose a bright color like a sky or royal blue. Alternatively, you could also choose a darker color such as navy.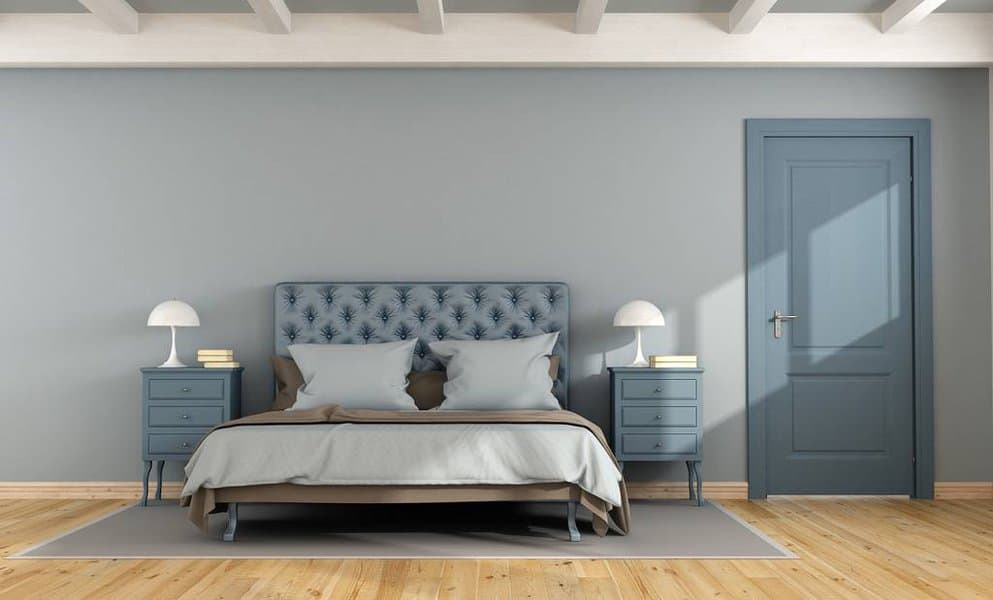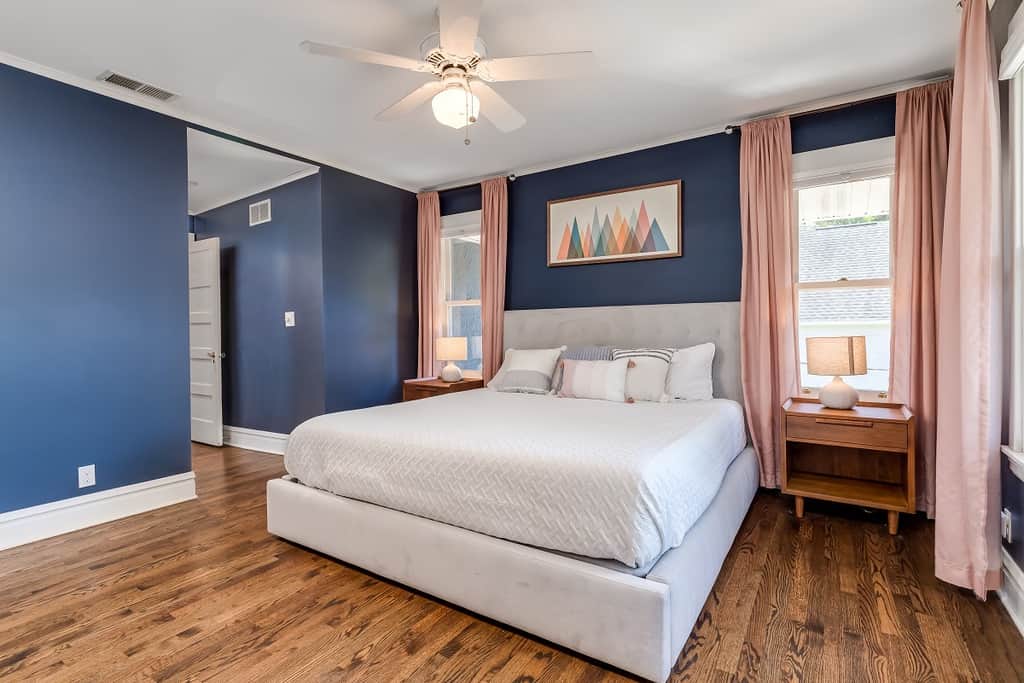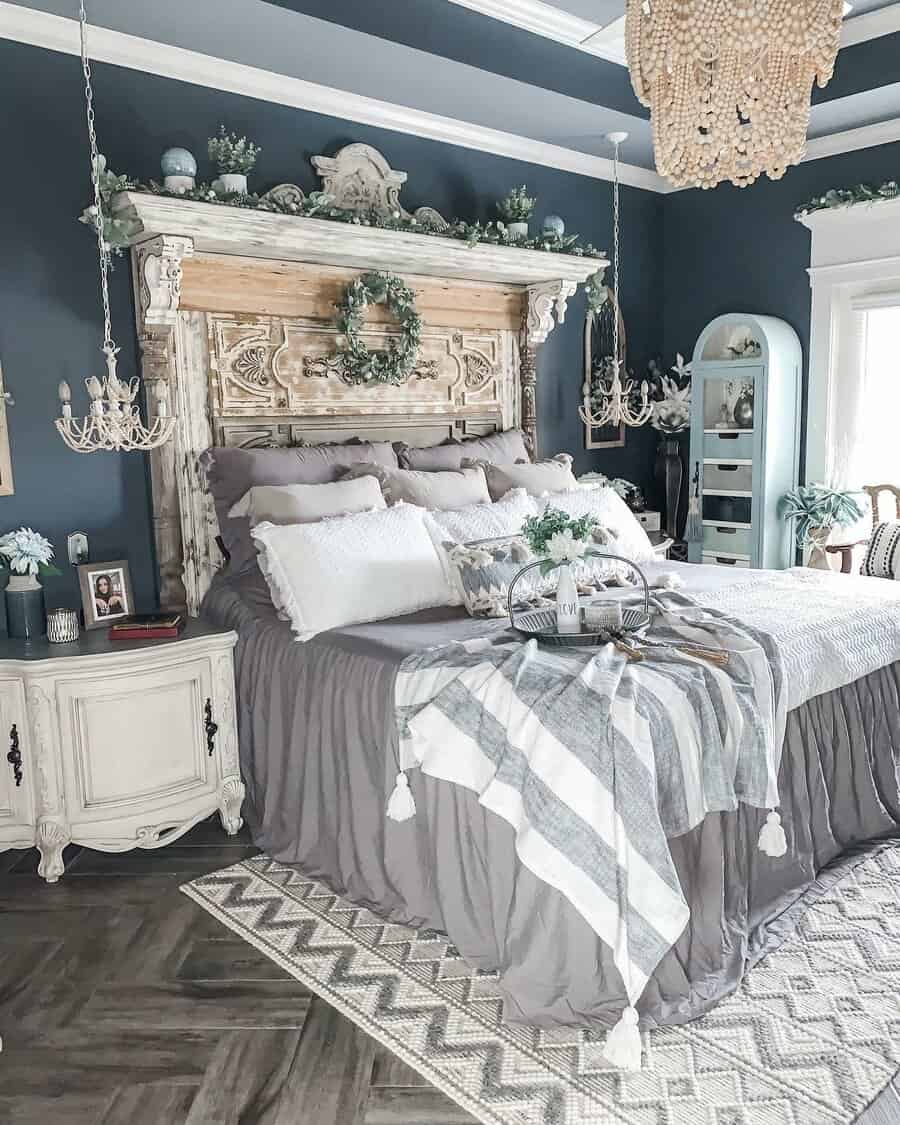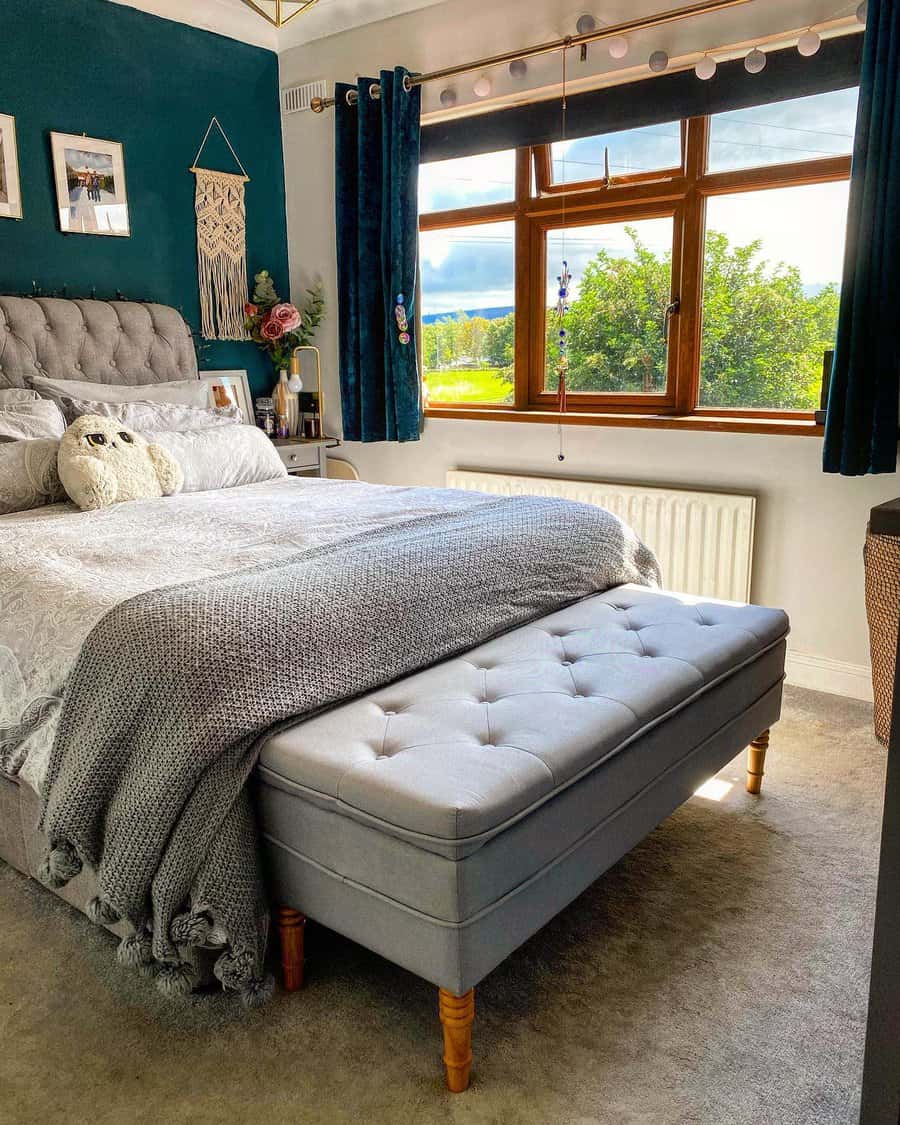 Selecting a shade of blue for your bedroom wall color is about personal choice. Consider the size of your bedroom, the amount of natural light, and the interior design theme you've chosen when choosing your master bedroom paint color.
See more blue bedroom ideas here.
3. Grey
While grey can be a smart choice for your master bedroom, you'll need to be careful about your color choice for your grey walls. The wrong wall paint color choice will have your bedroom looking dull and depressing, which is not what you want to feel in your master bedroom.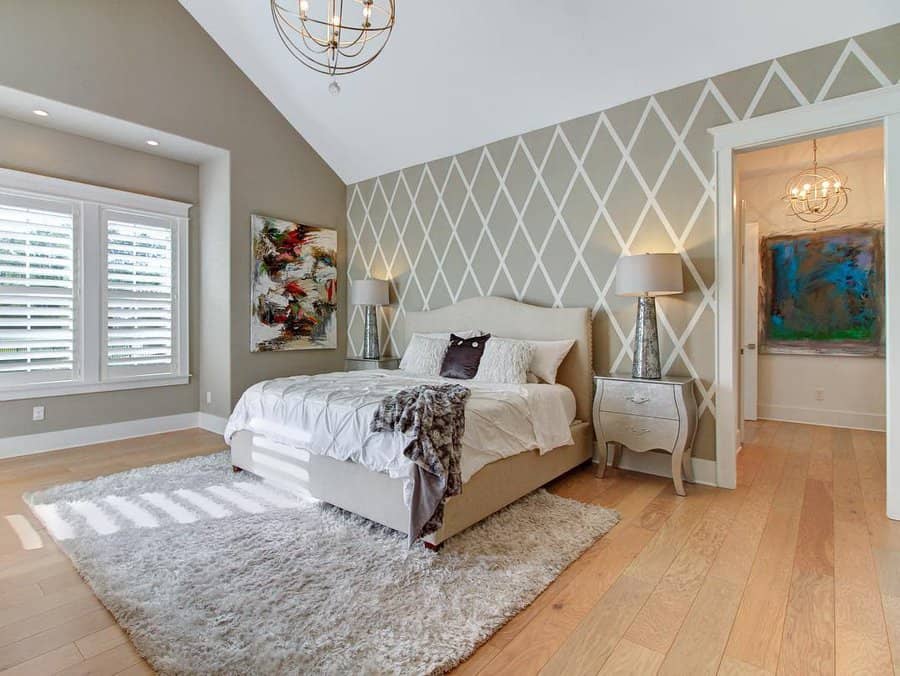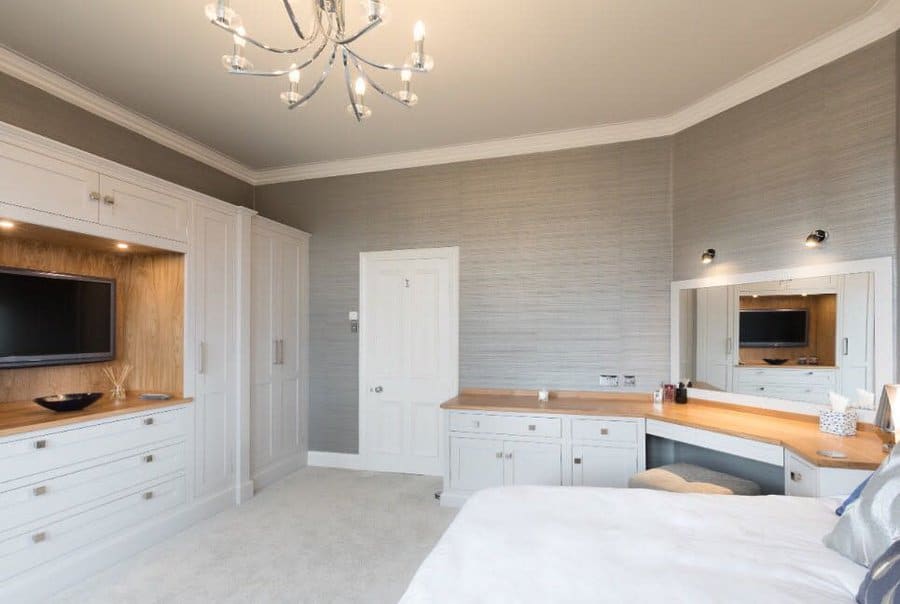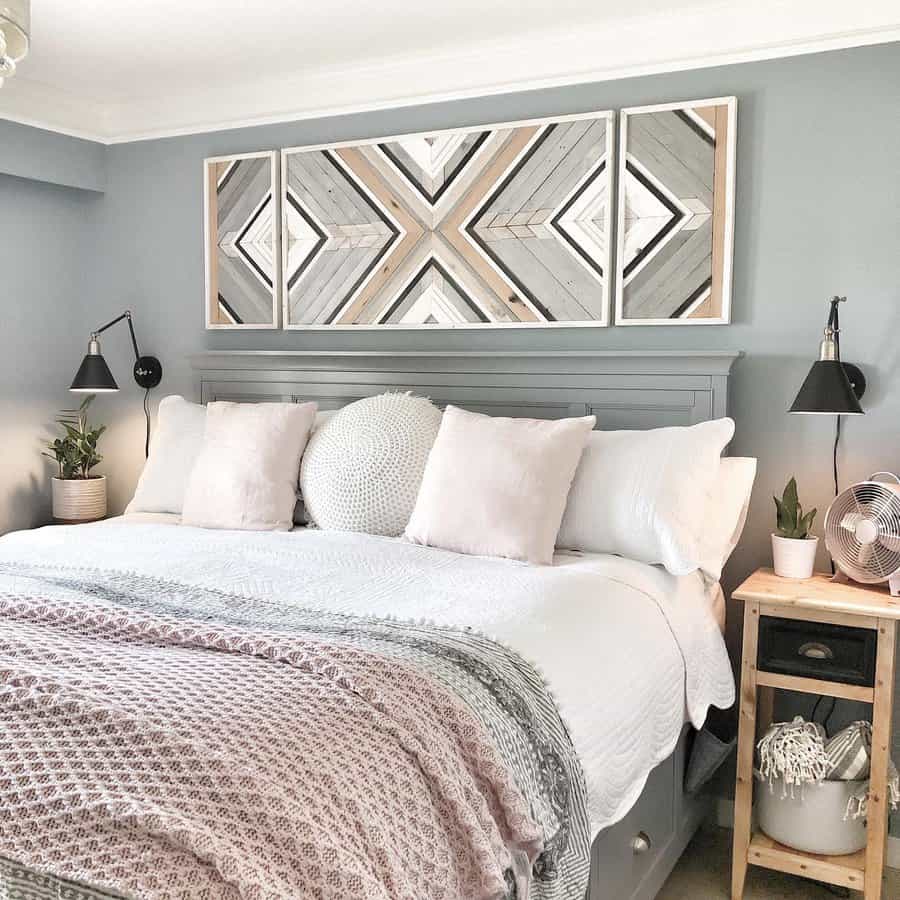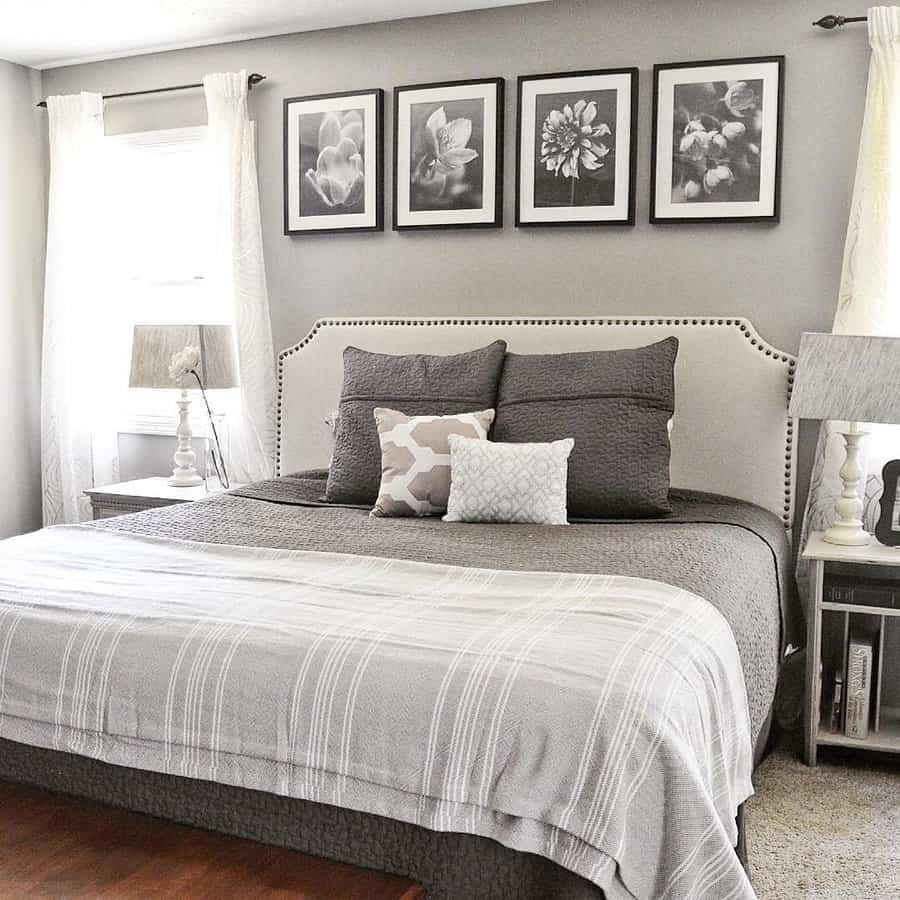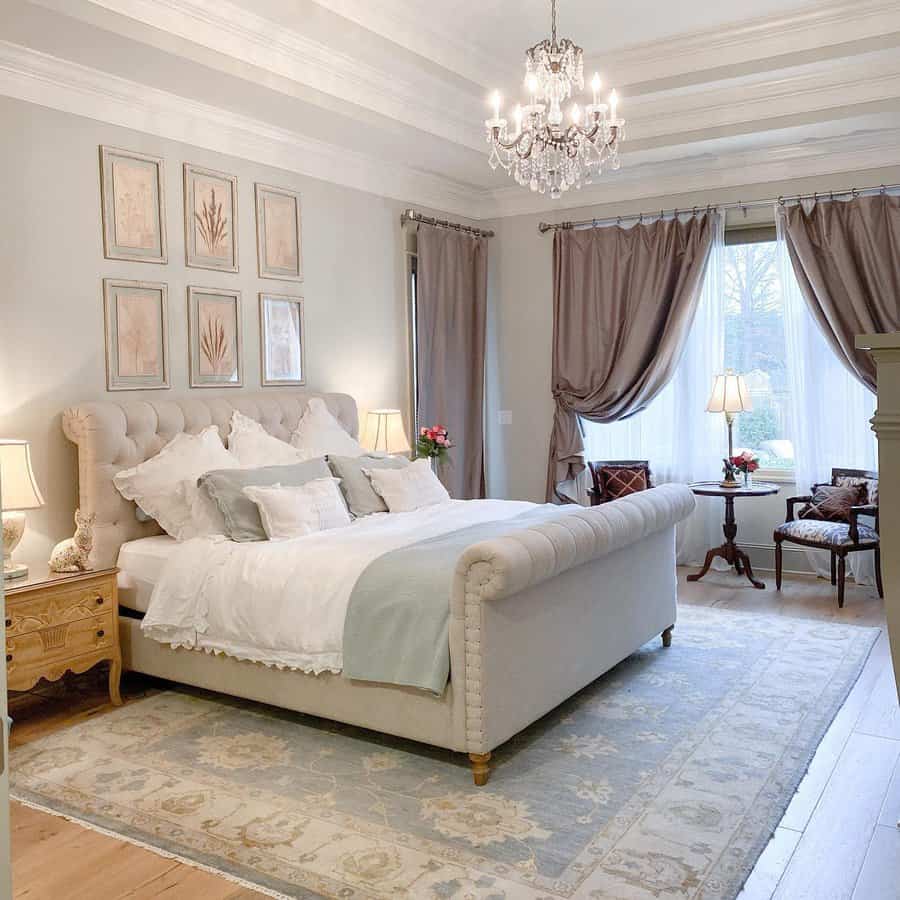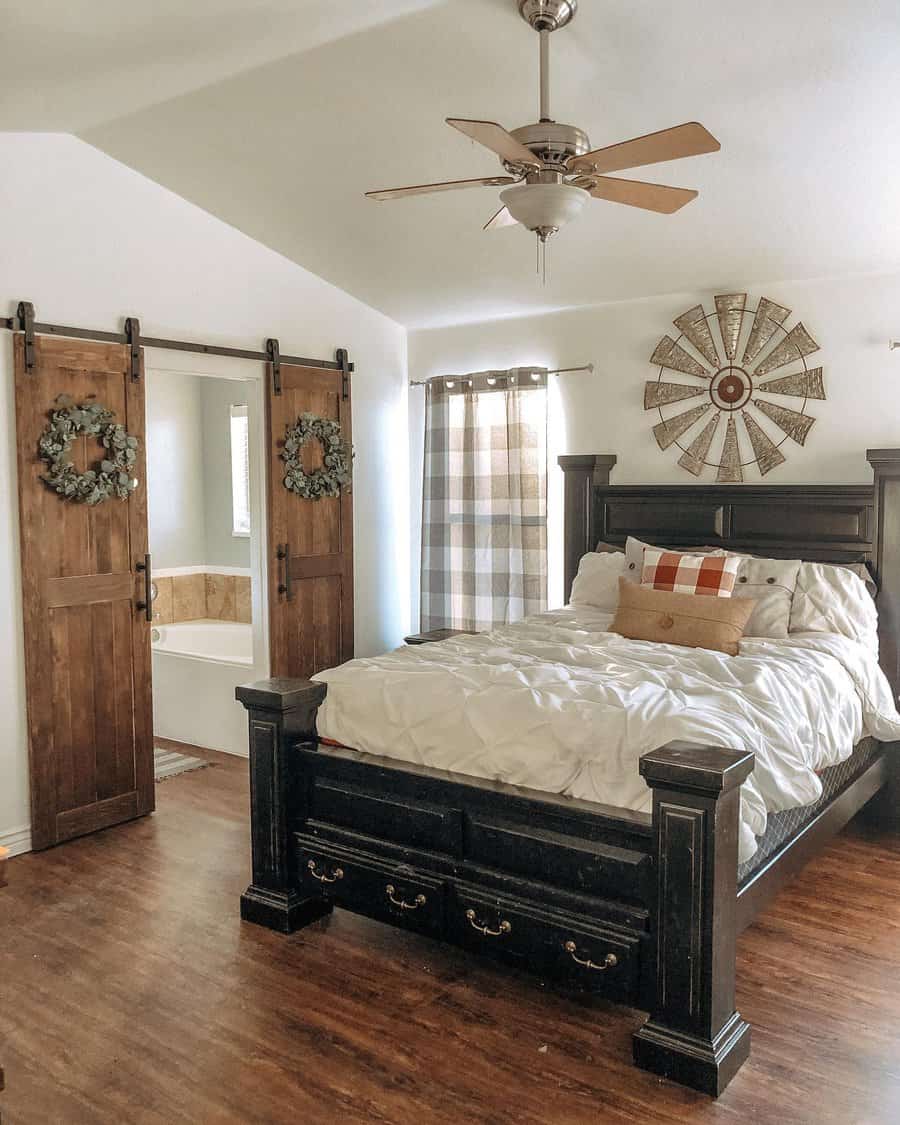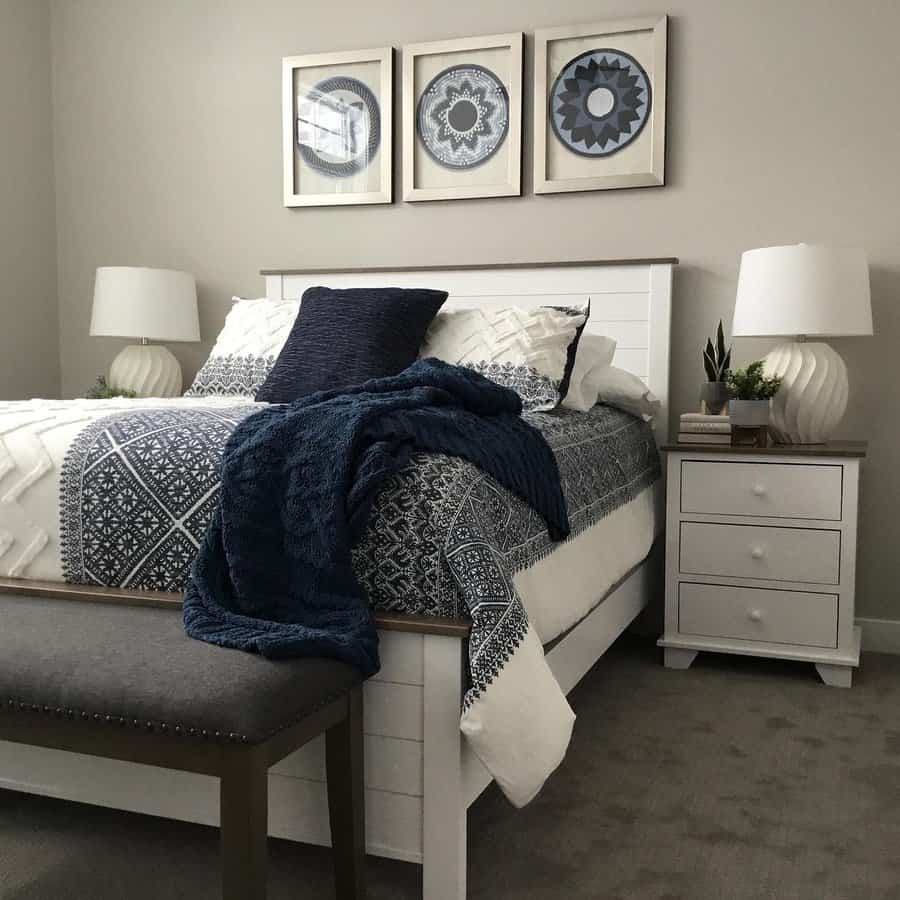 Instead, stick with either soft pastel or dark charcoal. These greys are at either end of the spectrum and prevent your grey bedroom ideas from falling flat. It's also smart to use varying shades of grey. This creates depth and also prevents your bedroom from becoming a boring room to be in.
See more grey bedroom ideas here.
4. Modern
When selecting sculptured pieces for a modern bedroom, it's important to select items that are not just decorative but are also functional.
Don't forget about the small details – add rugs with bold colors and patterns to enhance the space and choose a minimalist-style bed frame as the centerpiece in order to make a big impact without taking up too much visual space.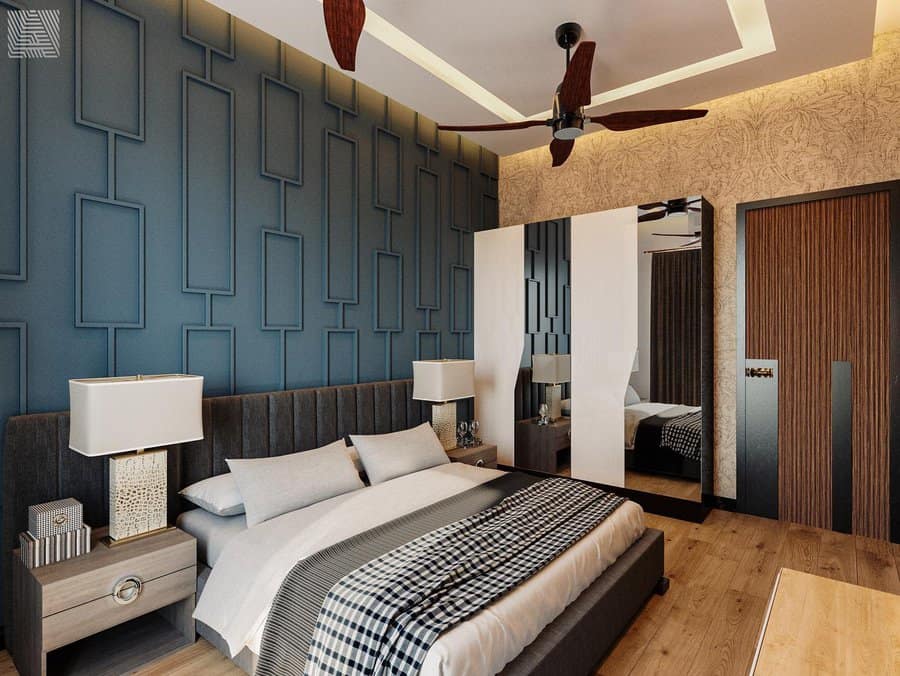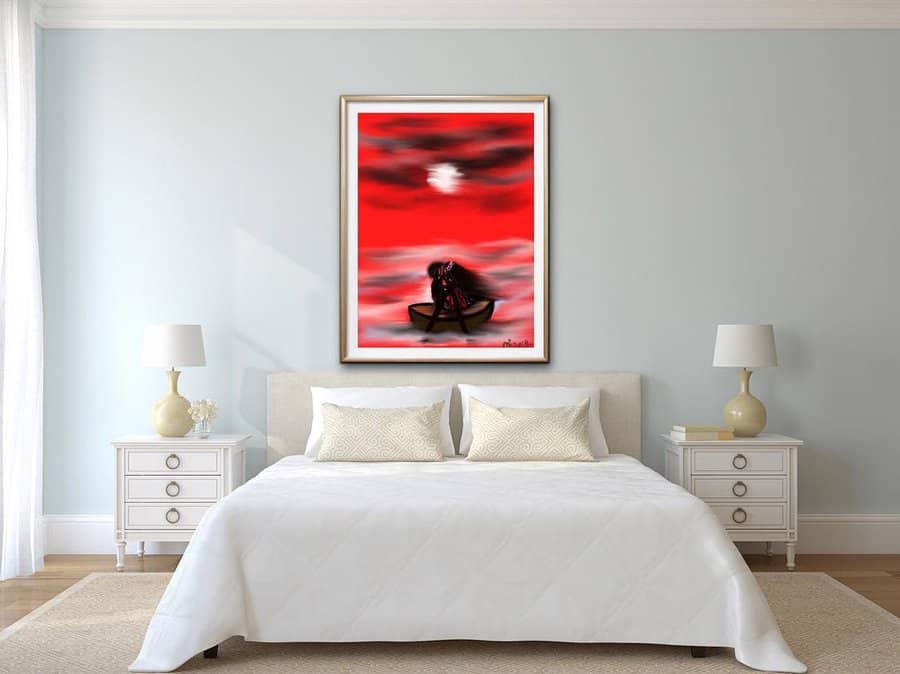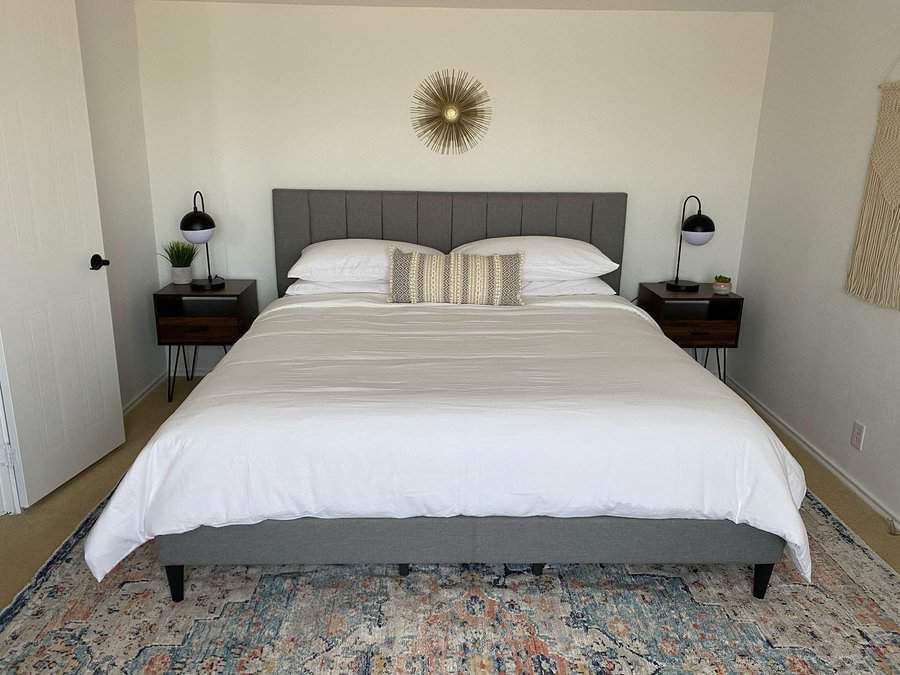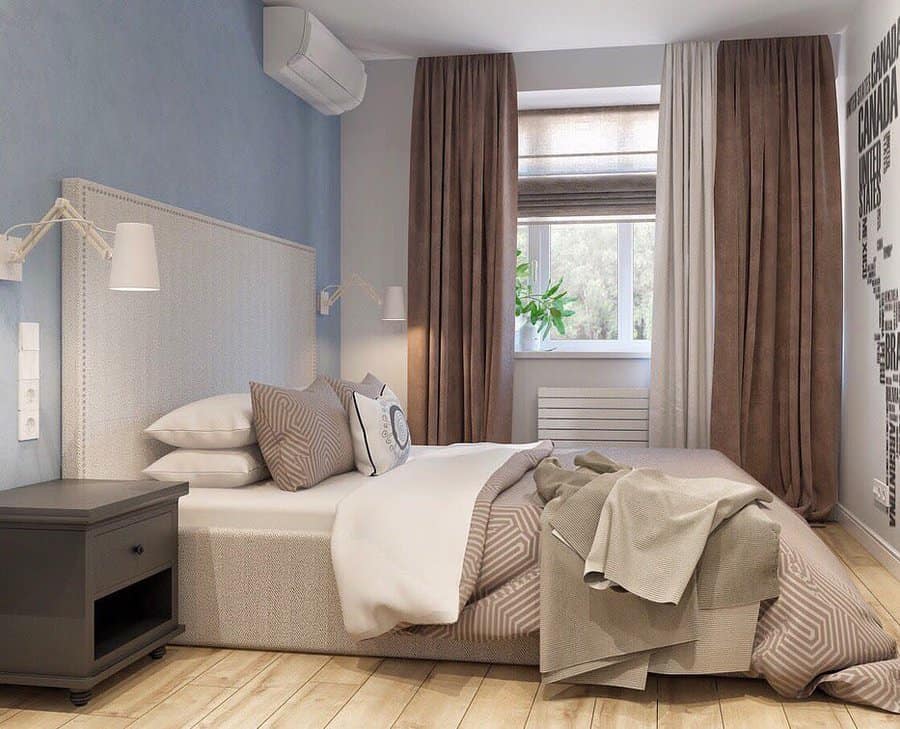 Finish the look off with calming lighting fixtures, such as table lamps or wall sconces, for a cohesive interior design theme.
5. Beige
When it comes to decorating the master bedroom, beige could be your guiding star. This amazing shade is quietly versatile and can be used to create a warm, inviting atmosphere while still offering enough neutrality that you won't be overwhelmed by the aesthetic choices you've made.
Match beige with simple wall art and modern furniture for a sleek combination or add bright blues or lush greens to warm up the room and make it feel uniquely yours. The possibilities for this particular paint color are truly endless!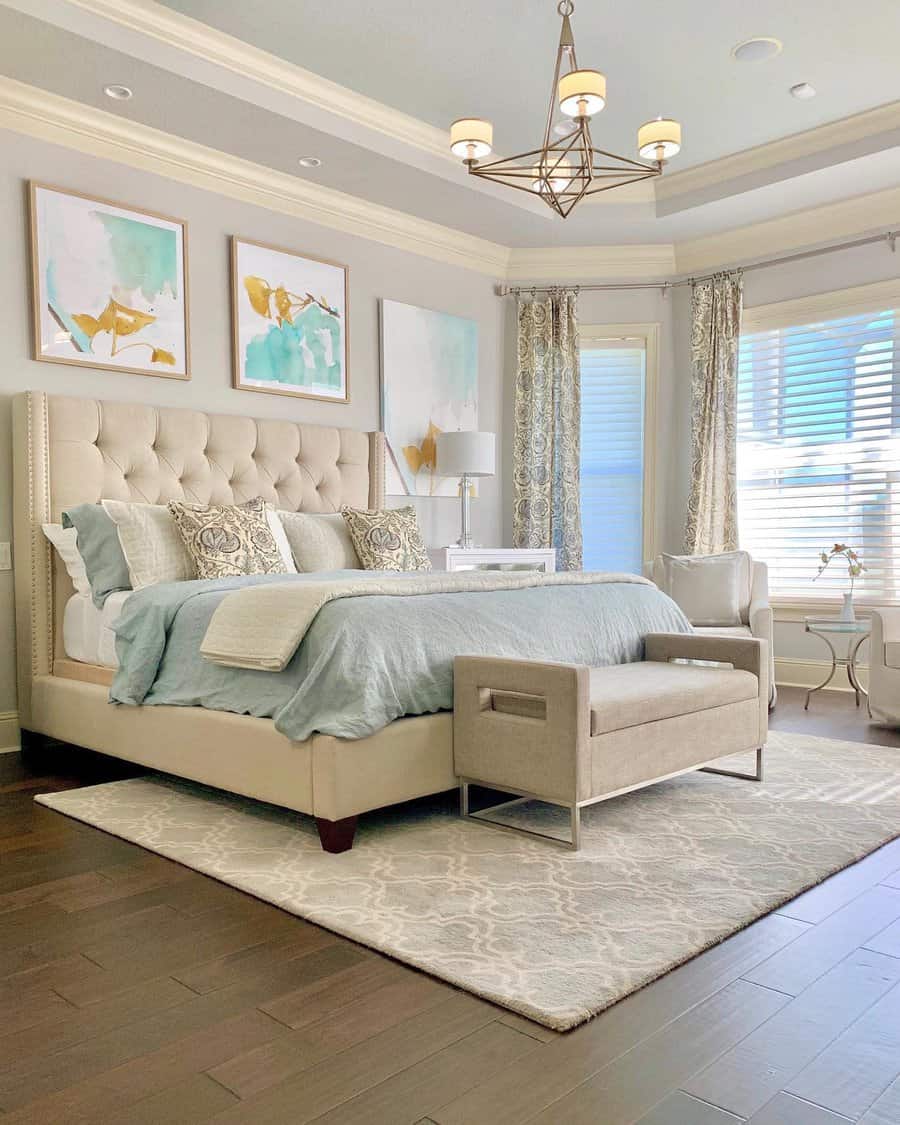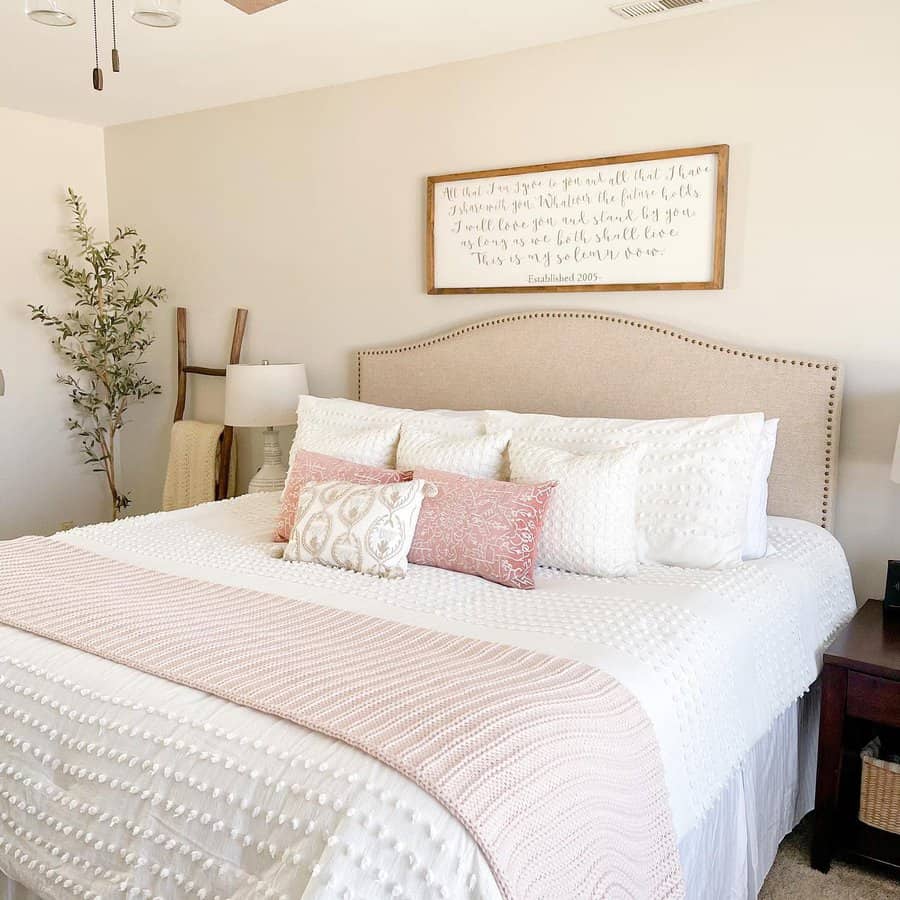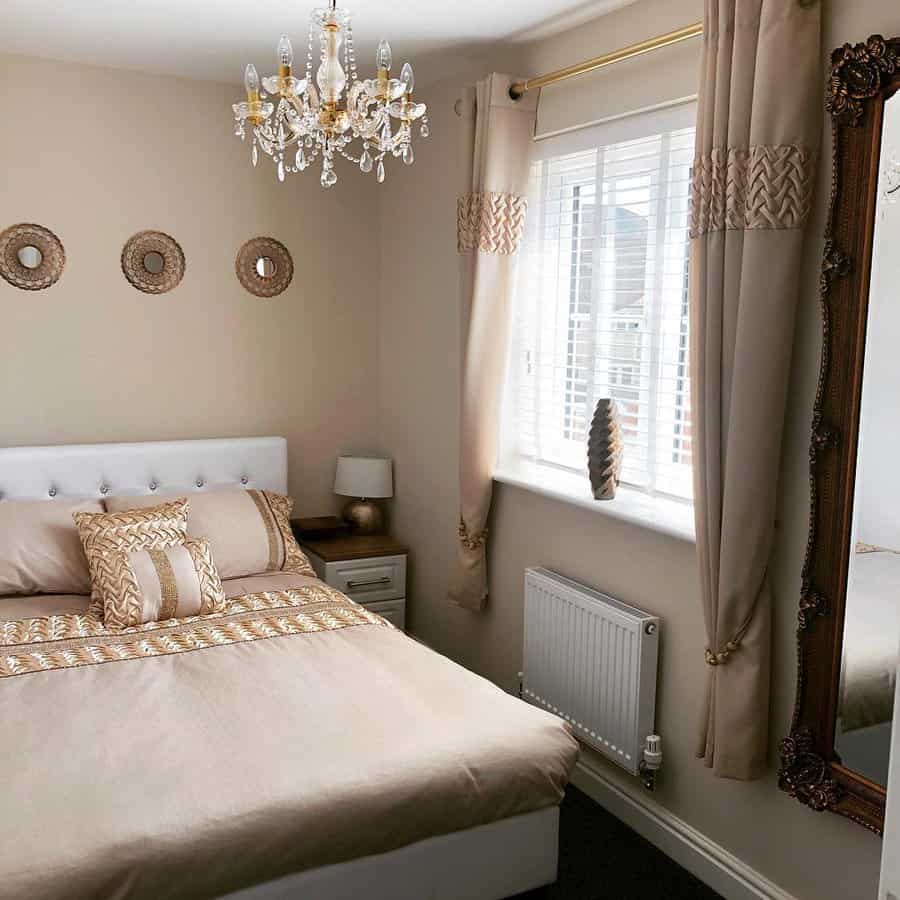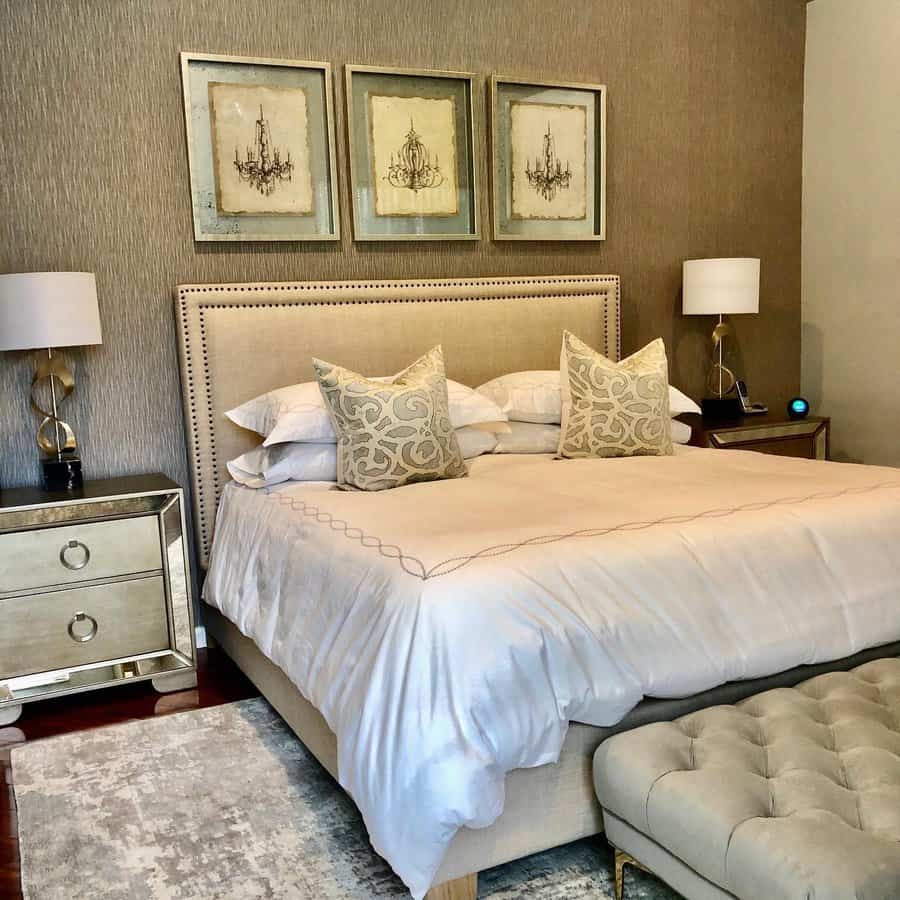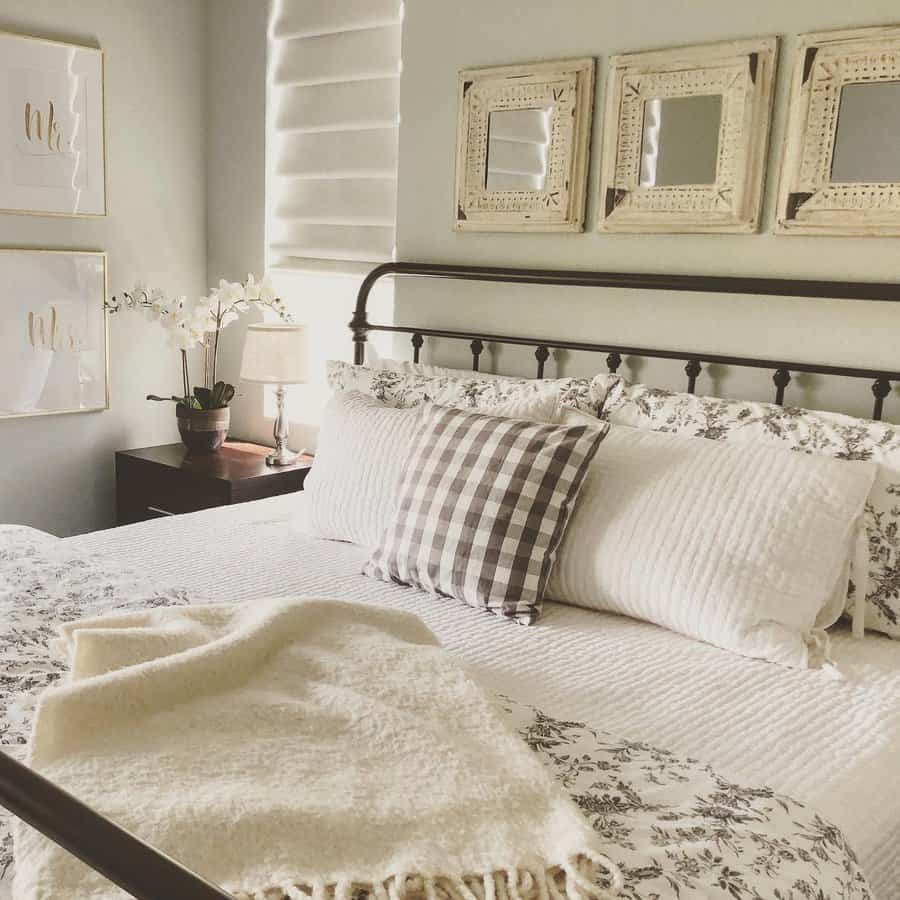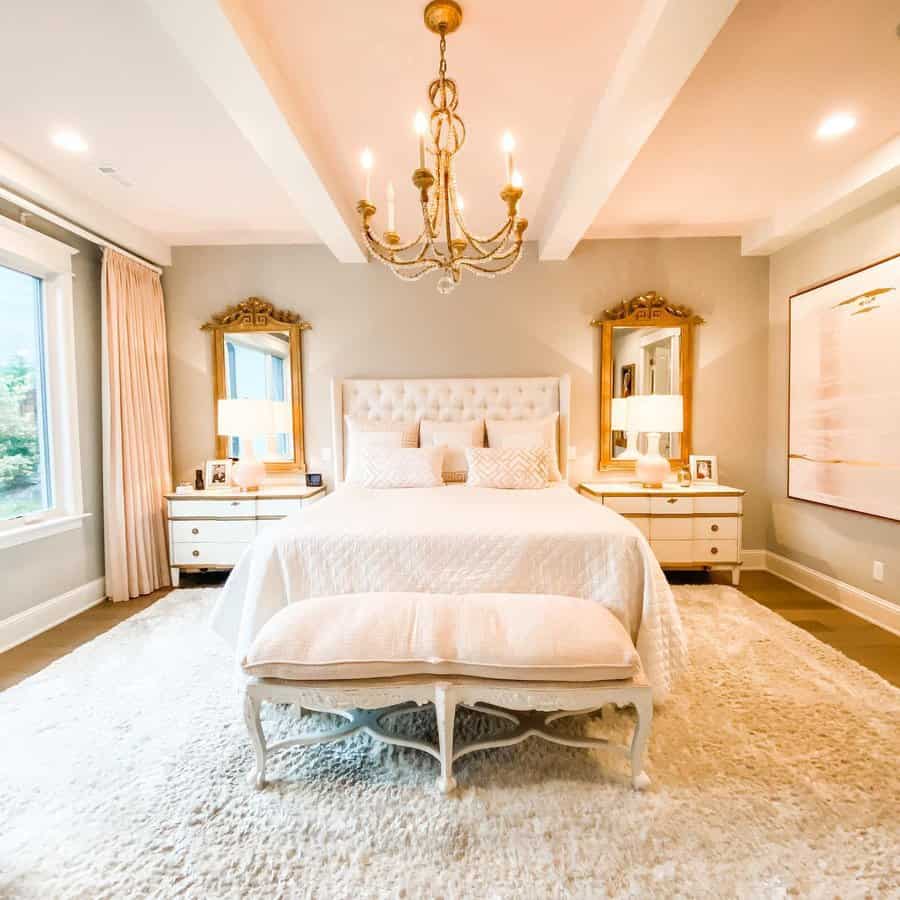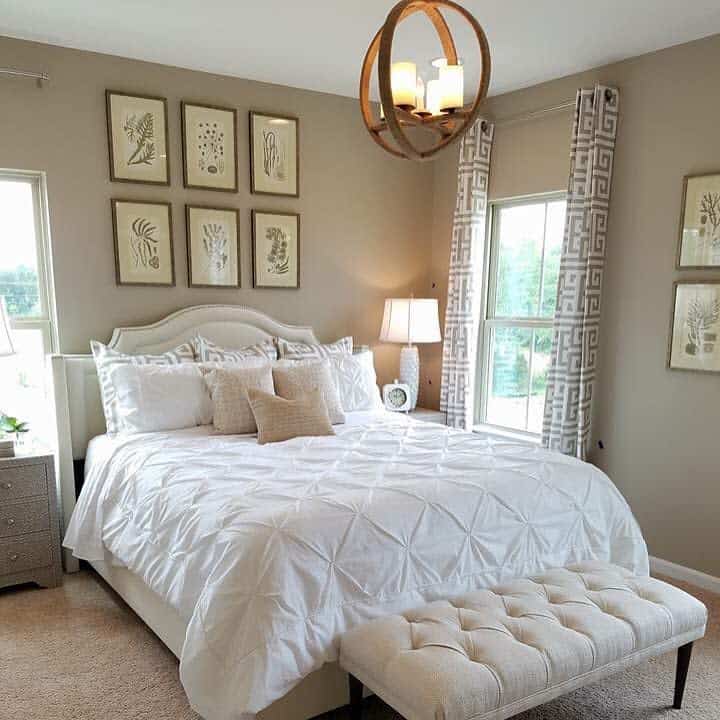 Choose a neutral that will contrast nicely with your headboard to prevent everything from blending together and becoming too boring and bland. Then you can add drama and life to your bedroom with the textiles. Choosing bold colors for your throw pillows, bedding, and curtains makes it easier to change the color when you are ready for something new.
6. Warm
If you're looking for a rustic chic vibe, then the perfect master bedroom designs are warm-tone ones! Start your design off with rustic wood furniture that will fit in perfectly with the cozy atmosphere. White walls will give you an added brightness and a feeling of relaxation — perfect for winding down after a day.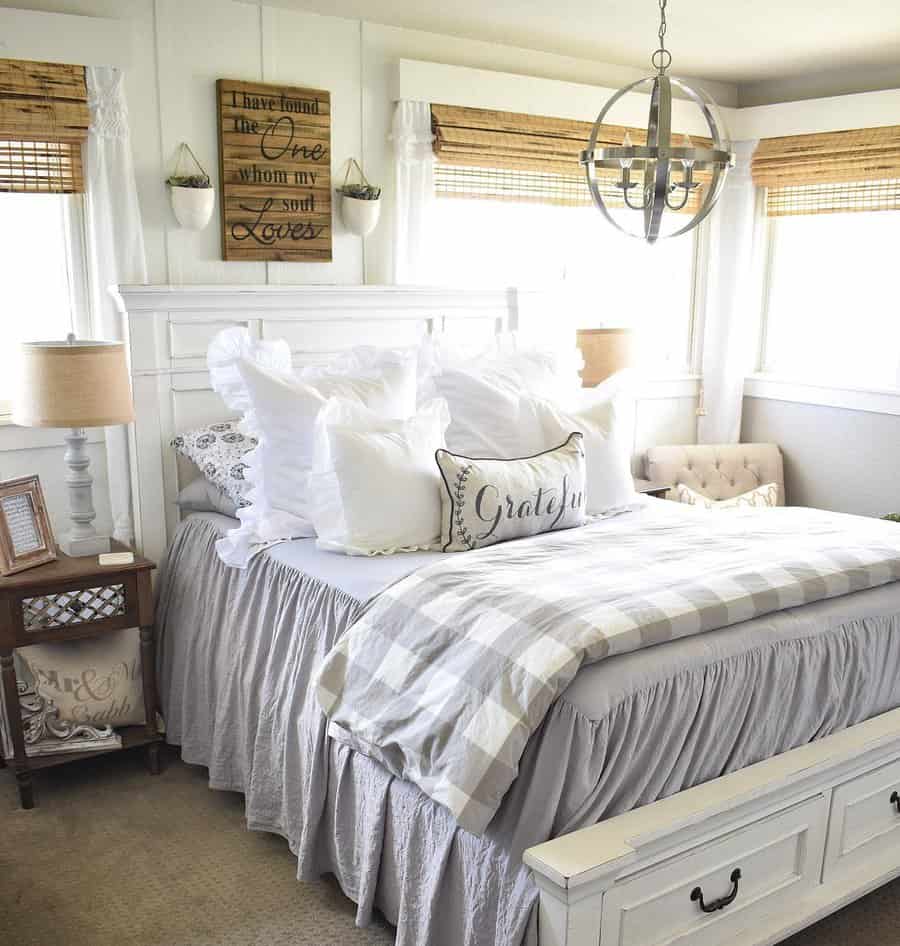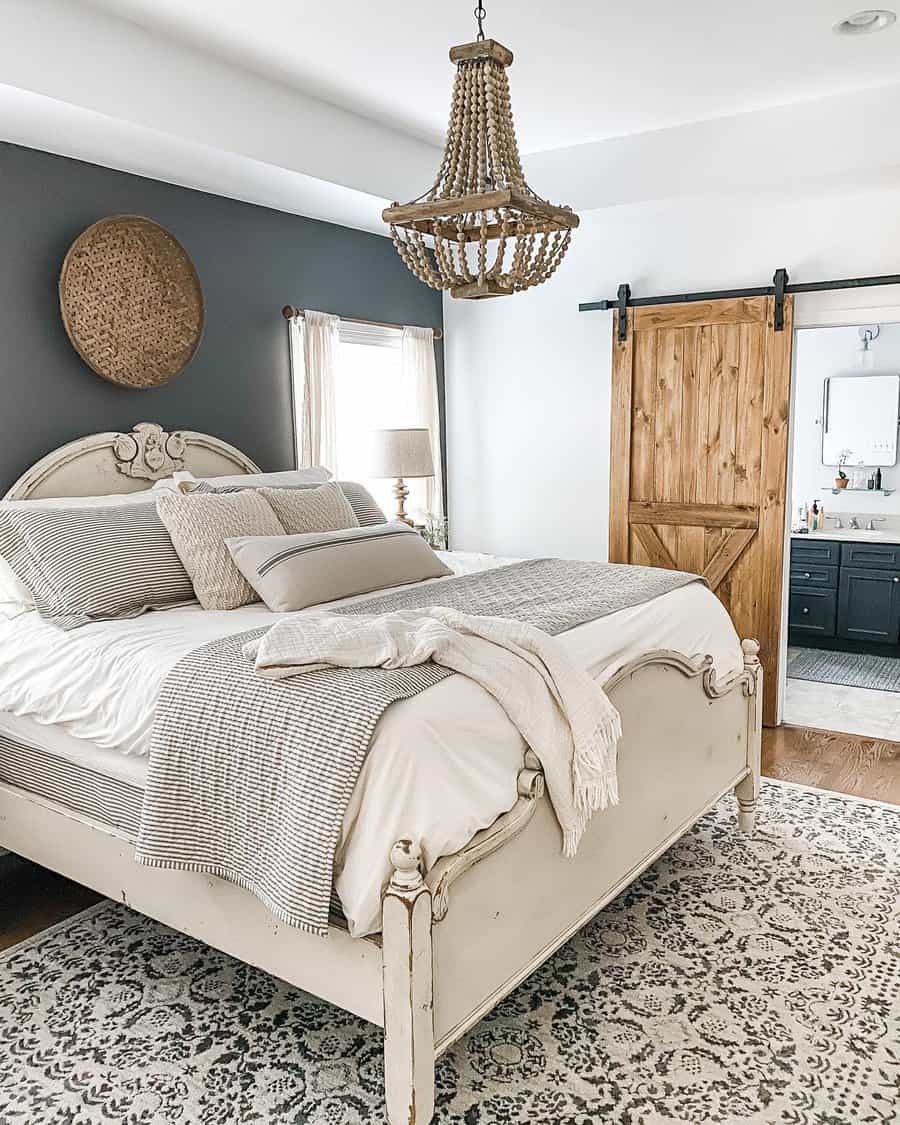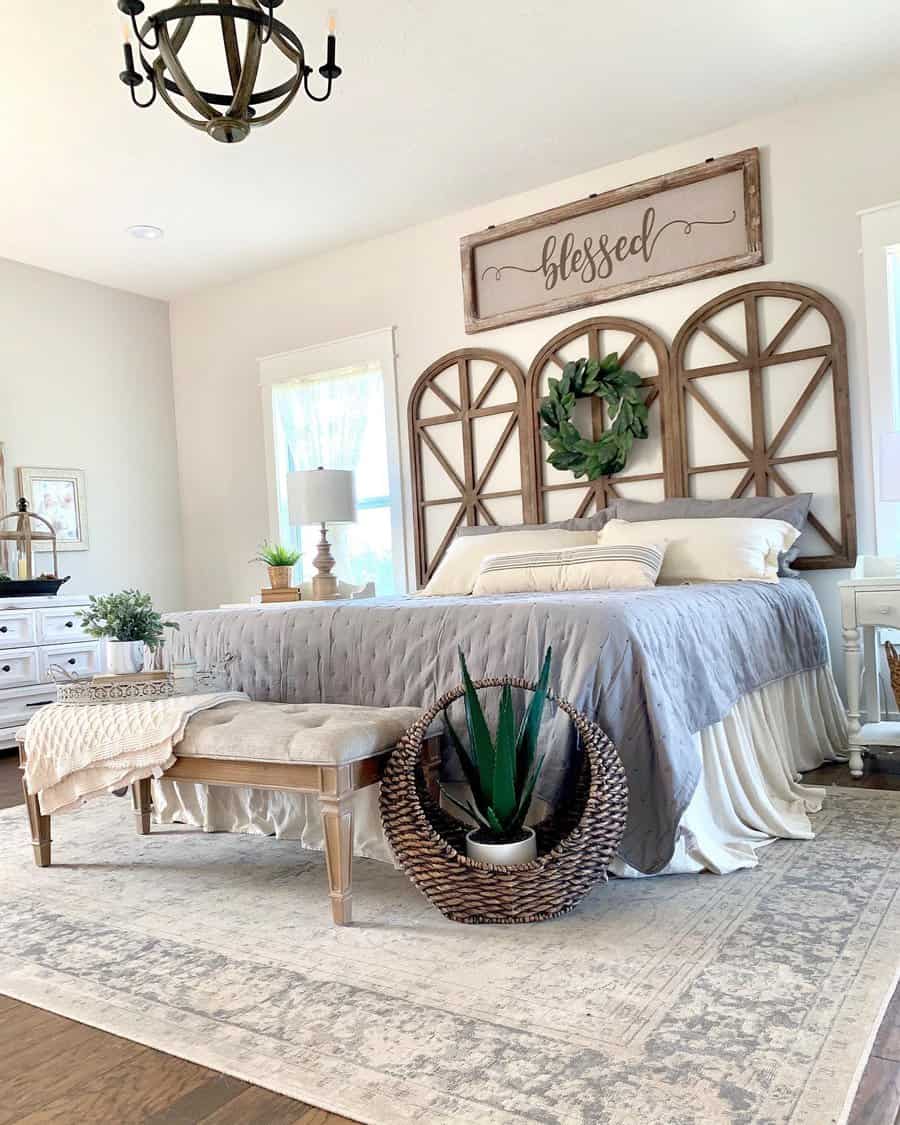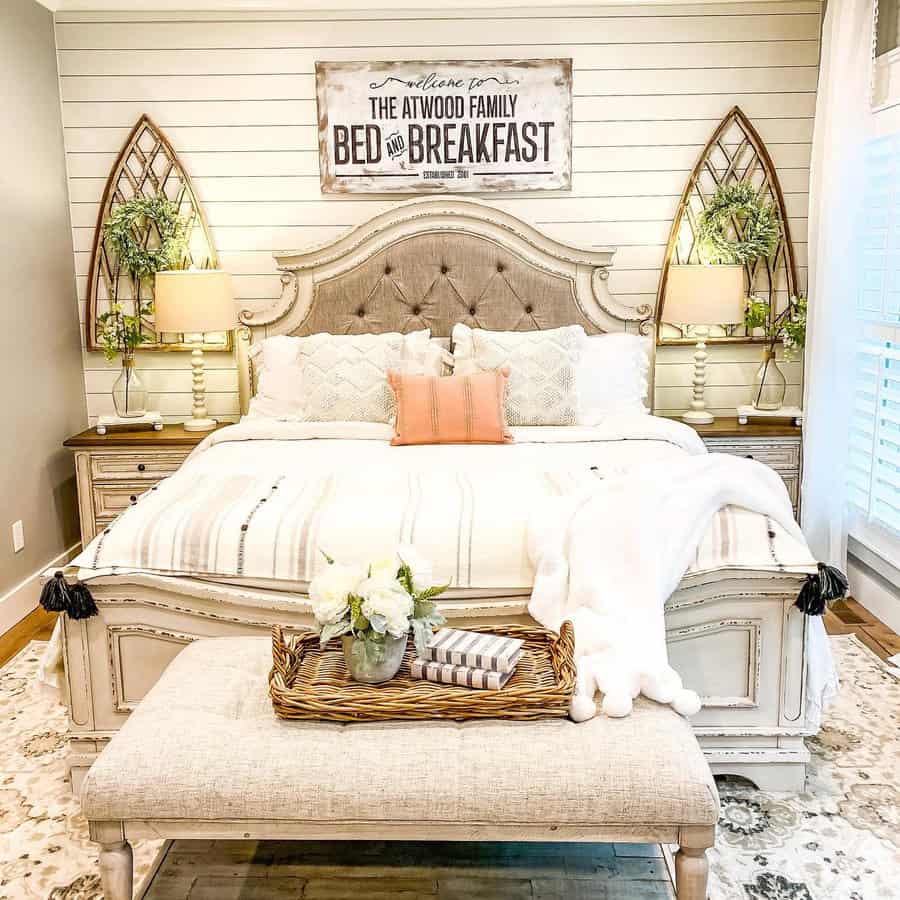 Go even further by adding wooden flooring to give your room an inviting look and feel. Lastly, use warm light to complete the rustic feel while enhancing your master bedroom's visual interest. With this combination, you'll have the perfect rustic master bedroom that oozes style!
7. White
Having white walls in your bedroom can sound like a stark and boring interior design theme. However, the all-white color trend proves that white can be the perfect color for your bedroom.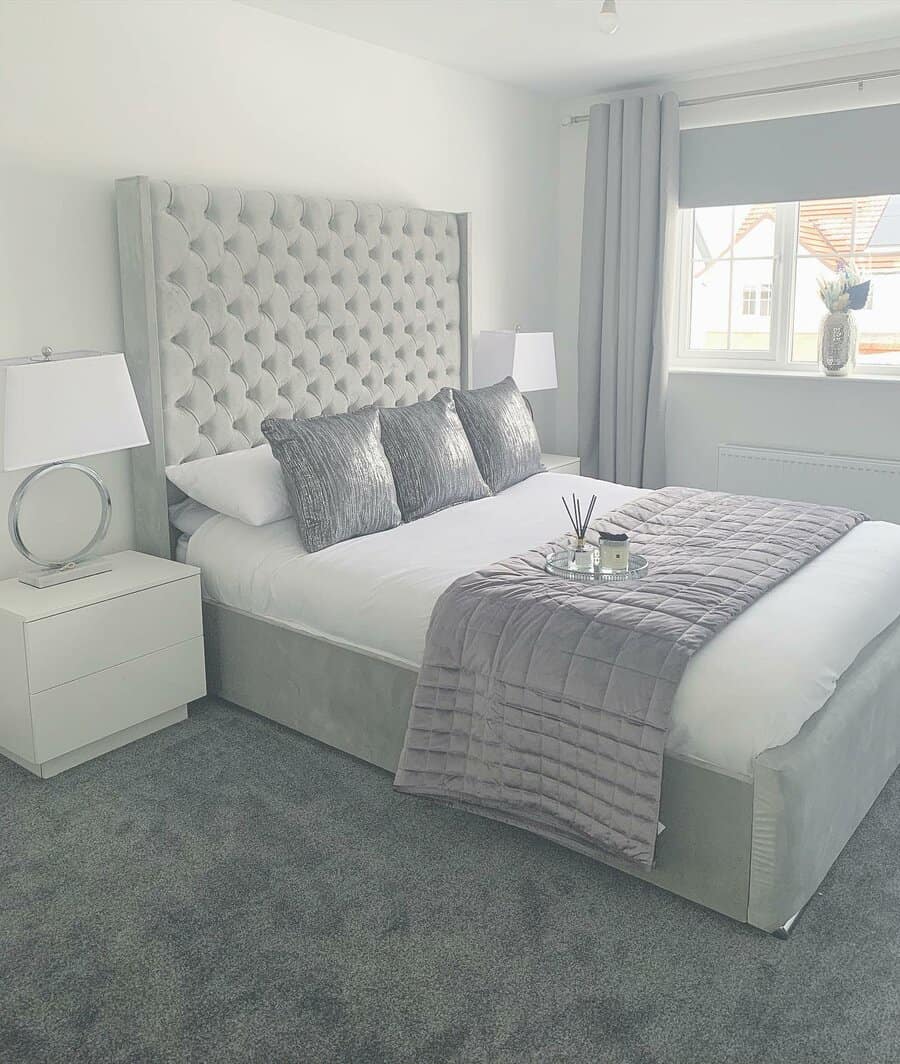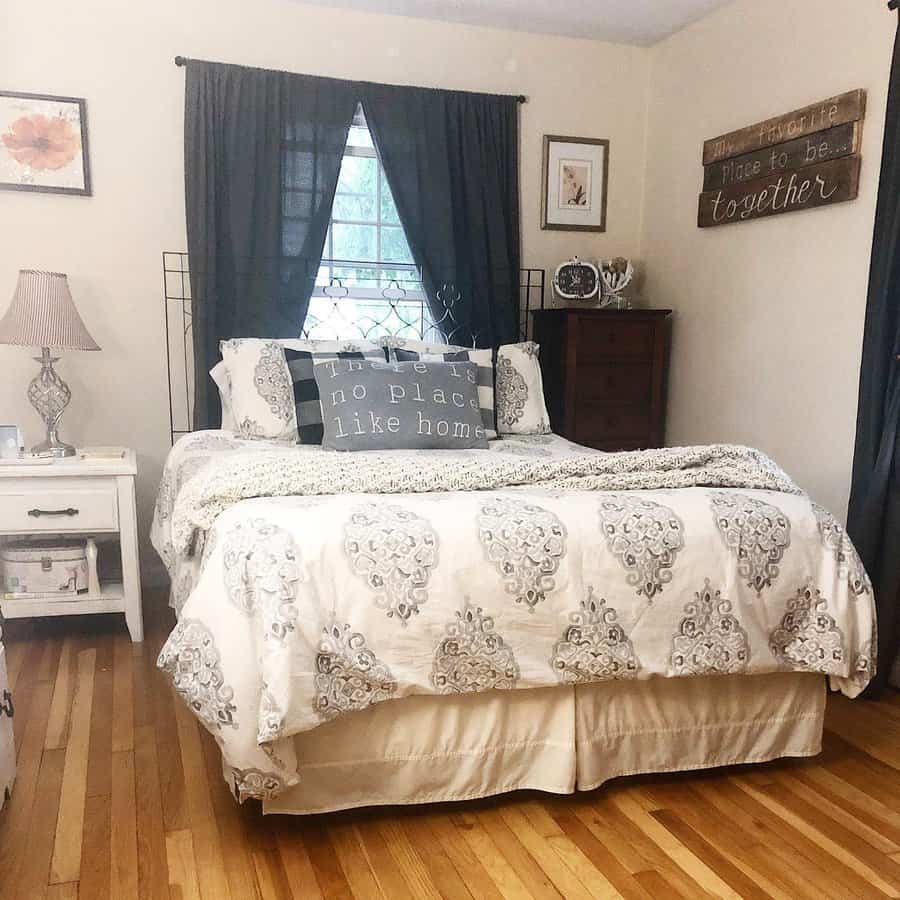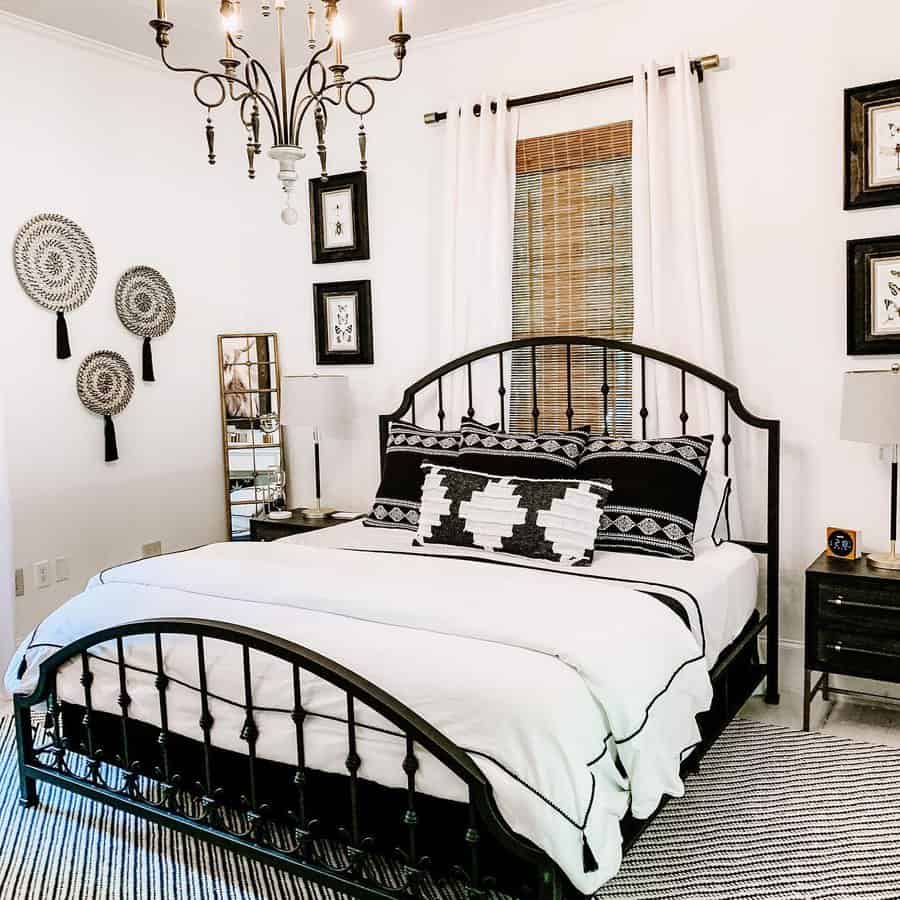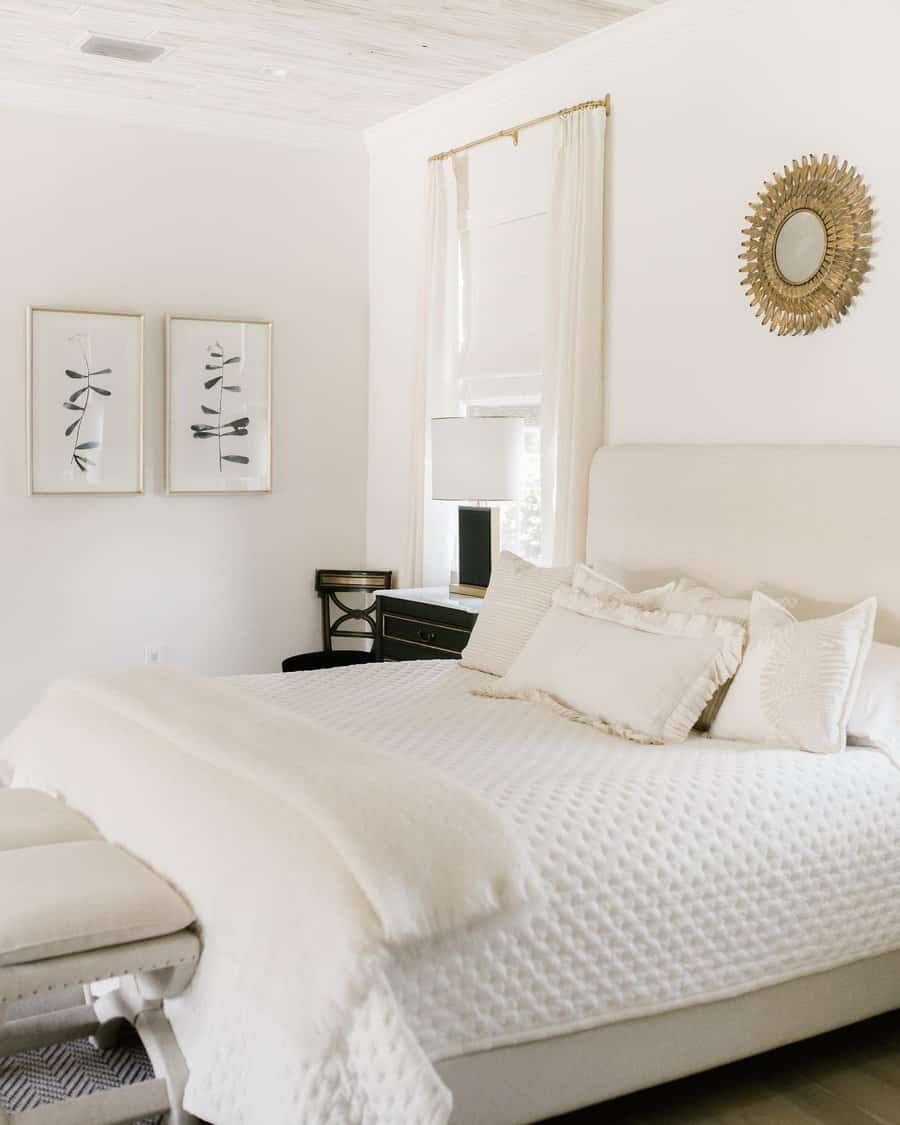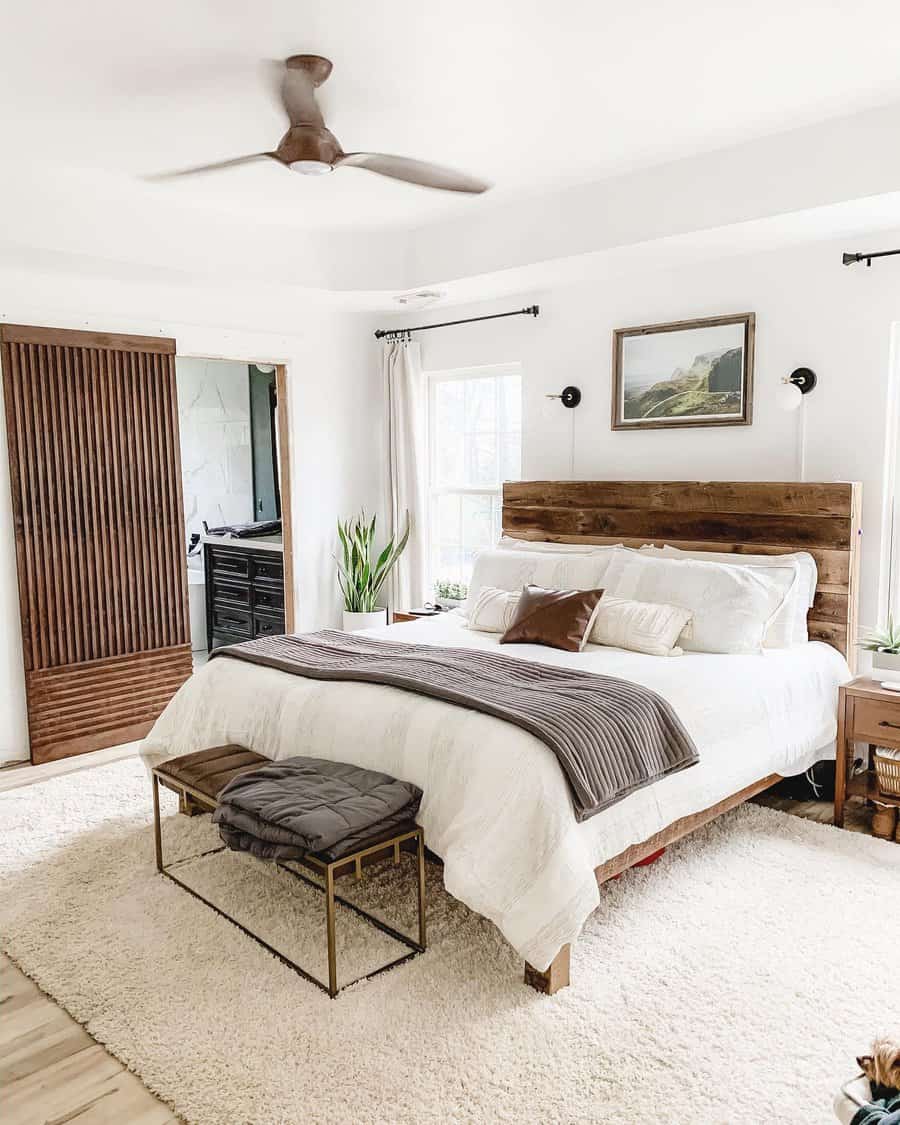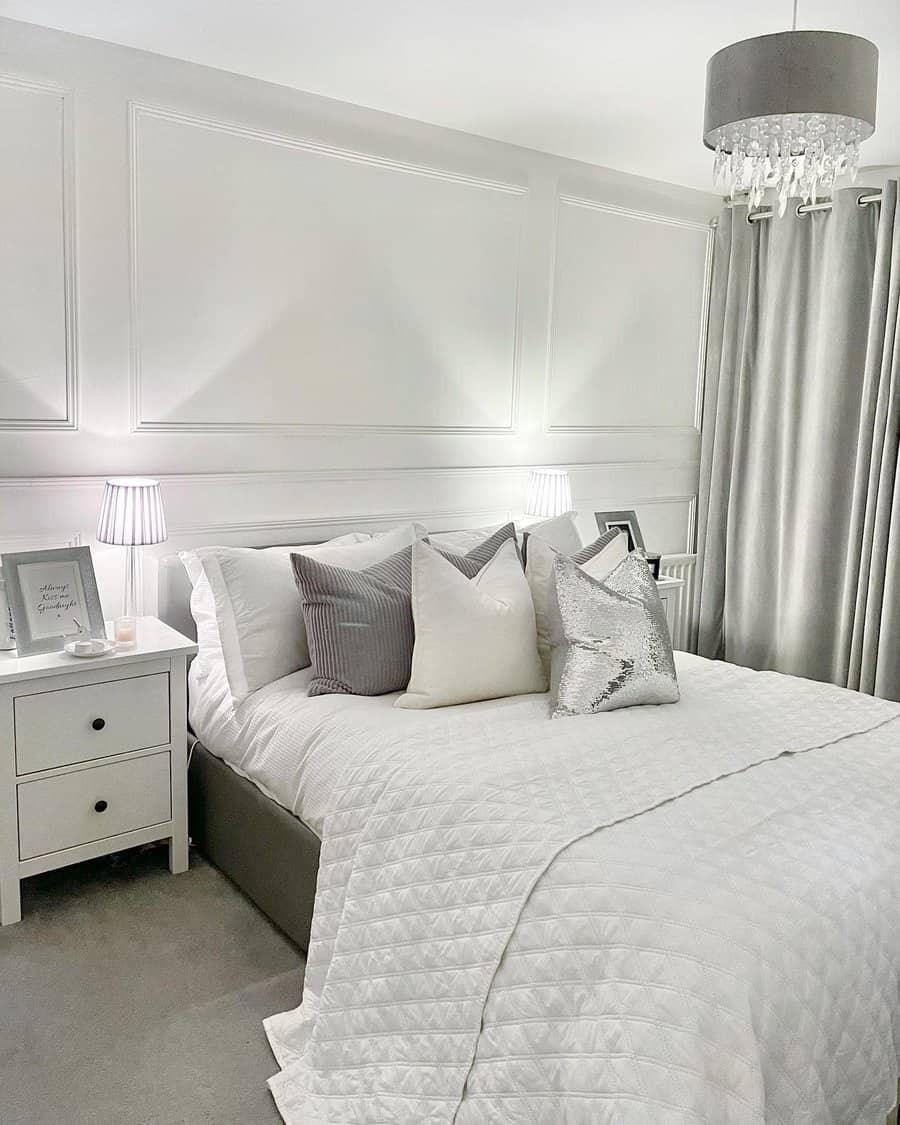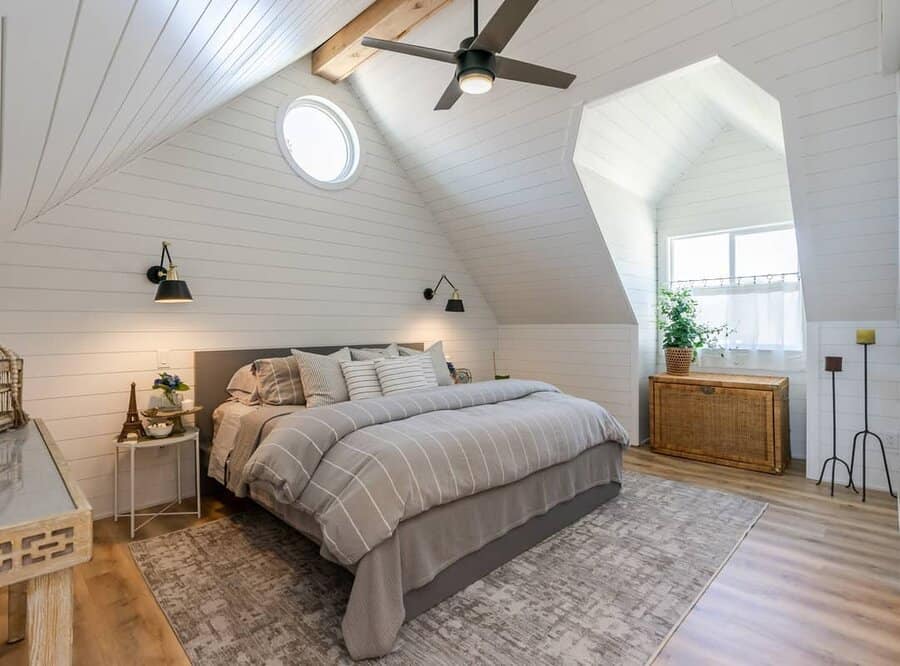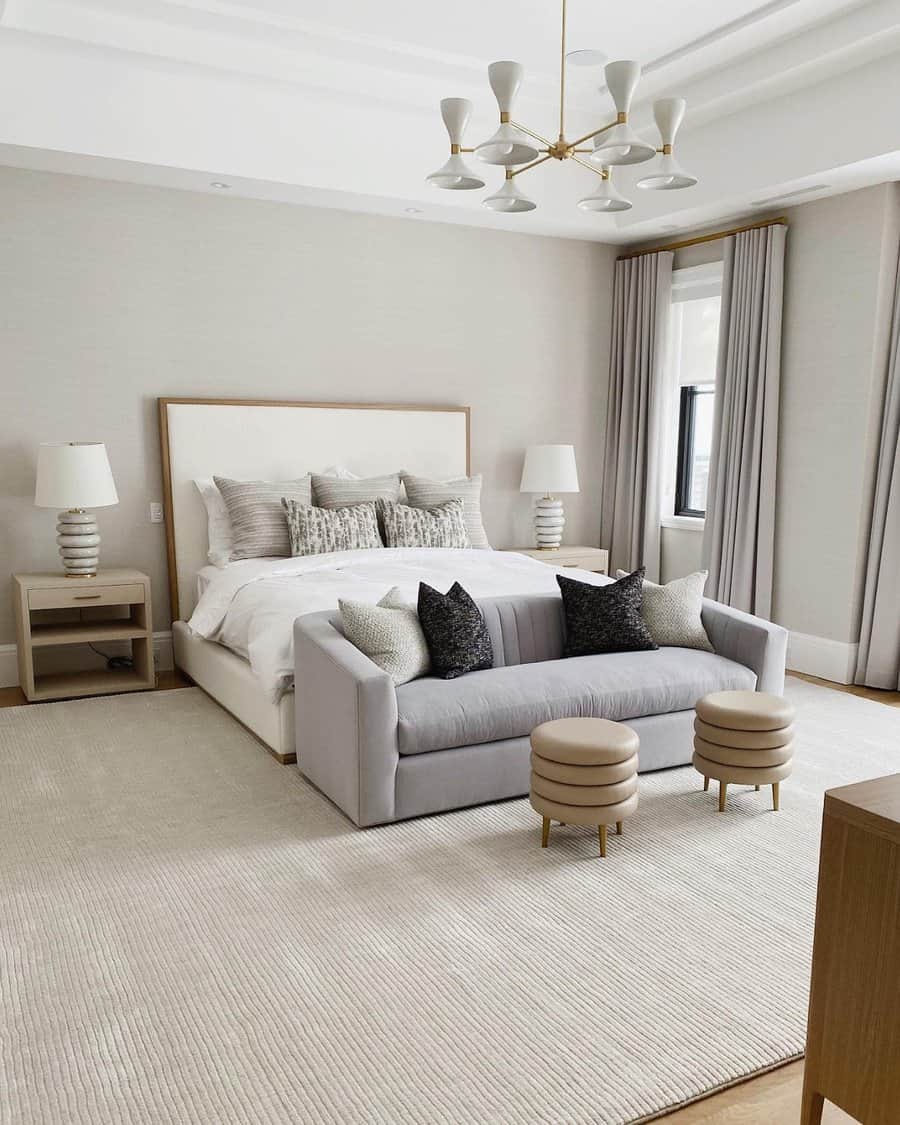 The trick to using white for your master bedroom walls is to add a complementary color combination. For example, paint the walls white and add black, natural wood, or neutral accents. These soften the look of the white walls while also keeping your bedroom feeling bright and fresh. It's also helpful to add plenty of textured textiles. This makes the space cozier, which is perfect for your bedroom.
FAQs
What is the best color for a master bedroom?
When it comes to color theory, the best color for a master bedroom is blue, beige, or gray. These are all soothing colors that will help you release stress and calm your mind. In addition, this will help promote better sleep so that you wake up feeling more refreshed. They are also colors with broad appeal, making them a smart choice if you plan to sell your home soon.
Do you paint the master bedroom and bathroom the same color?
While many people choose to paint their master bedroom and bathroom the same color, you don't have to. When selecting your colors, think about the size of the rooms and the amount of natural light they have. For example, you may find that your bathroom lacks natural light, so painting it a lighter shade than your bedroom color is a better choice. Or you could paint the two rooms different but complementary colors.
Should bedrooms be painted dark or light?
People have opinions about whether you should paint your bedroom a dark or light color. However, ultimately, it is your bedroom, so you can paint it any shade or color that you want. Lighter colors reflect more light, helping your bedroom to feel bigger. This is a good approach if you want a bright bedroom that helps you get up in the morning. Darker colors have a more sophisticated and moody feel, creating a more relaxing space. They can also create a cave-like feeling in your bedroom, which can be the look you're going for when you want to get plenty of deep sleep.