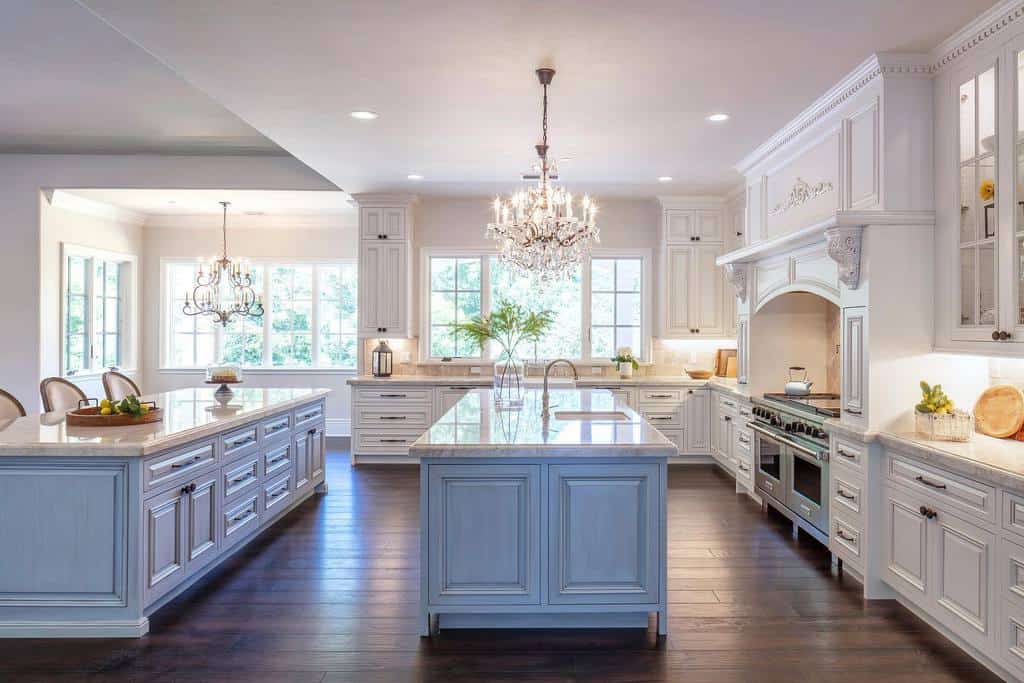 31 Kitchen Island Lighting Ideas
Kitchen islands are more popular than ever, with more homeowners adding these separate countertop spaces to their kitchens. Once you have the kitchen island, you need to figure out the rest of it. This includes adding the right amount of lighting. The lighting over your kitchen island is necessary for illuminating your kitchen and adding enough illumination to create a functional workspace. Check out these creative kitchen island lighting ideas for your kitchen.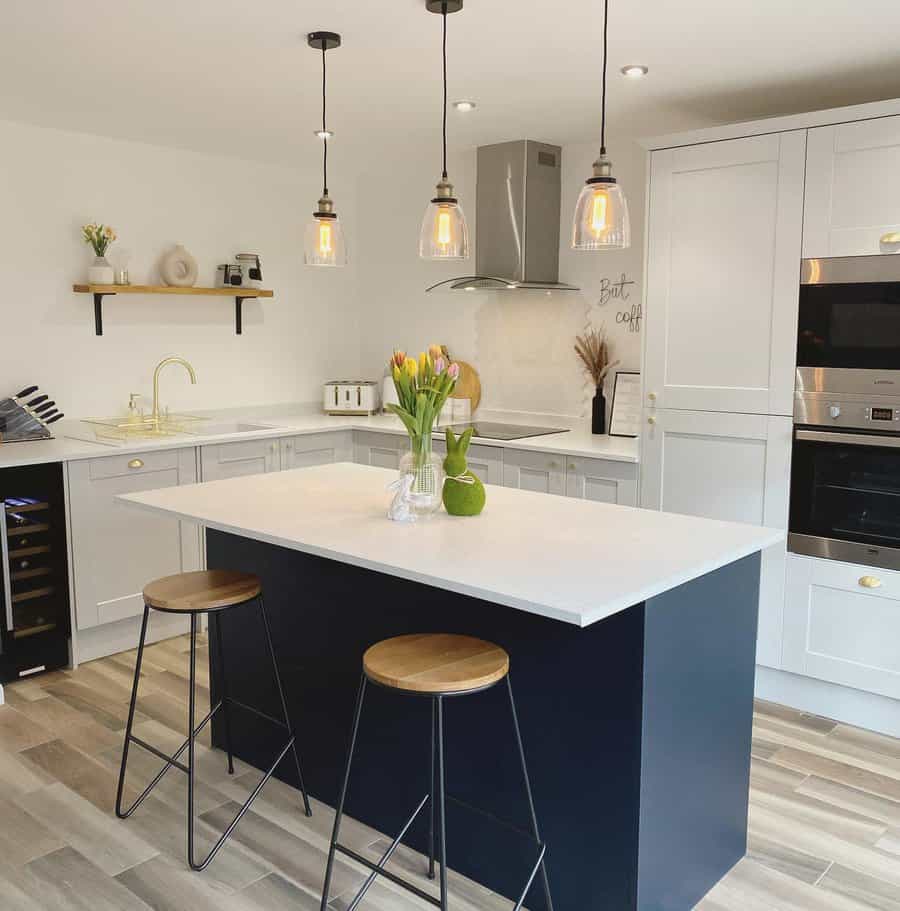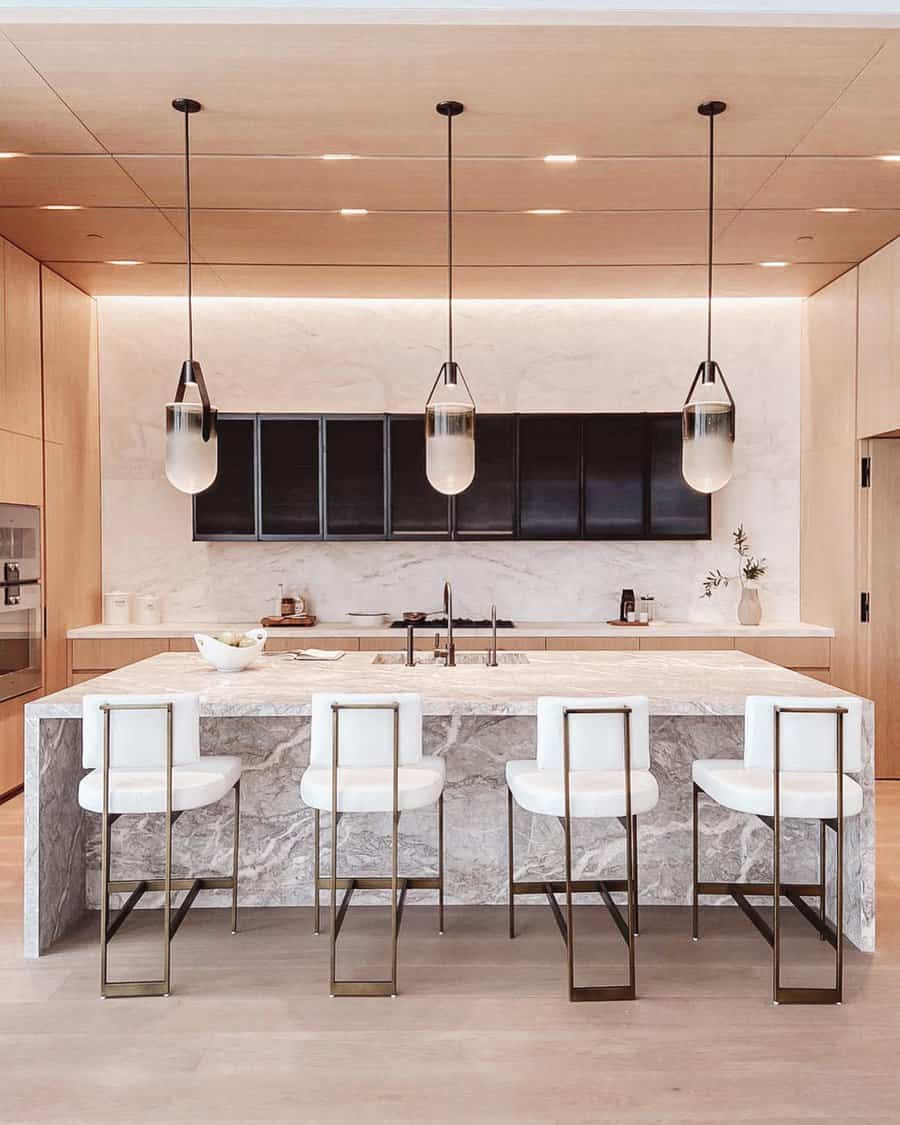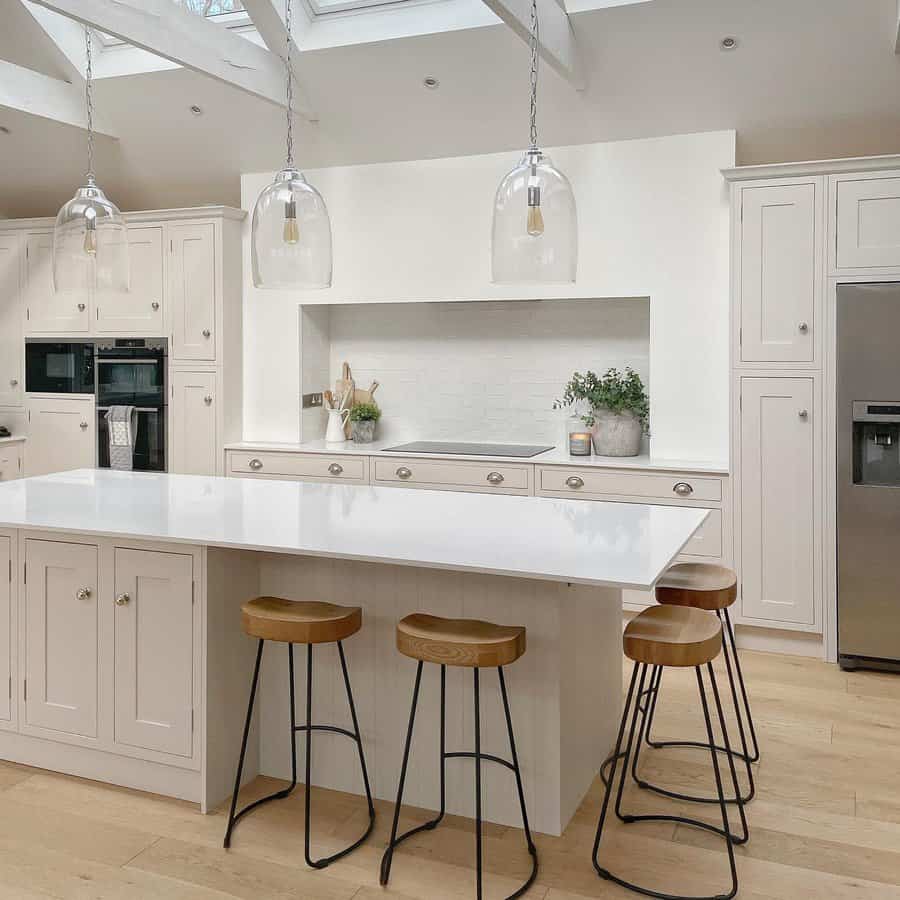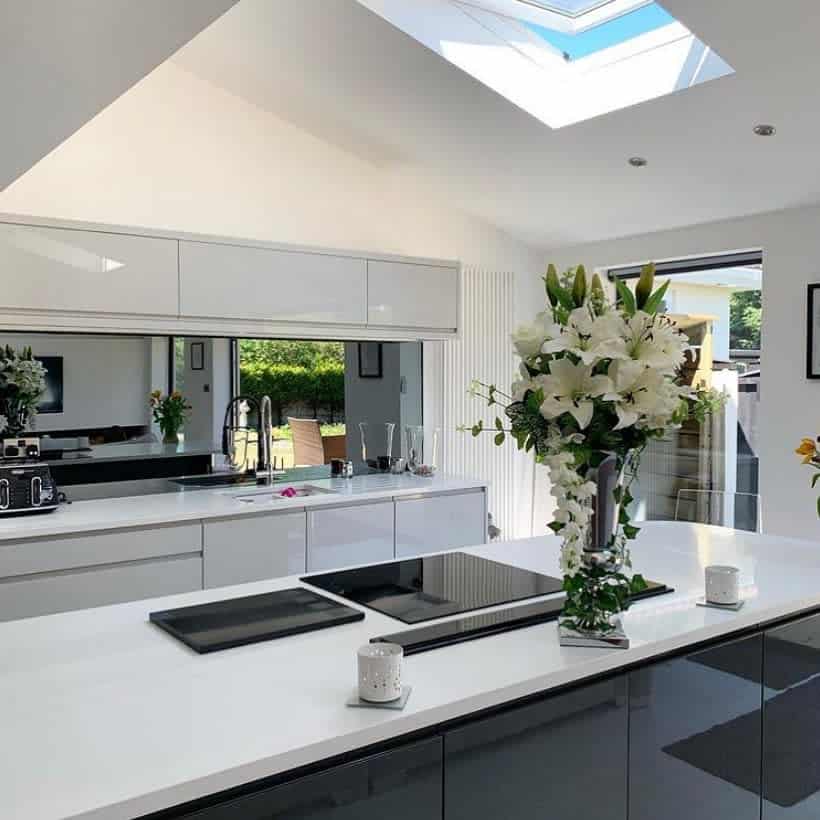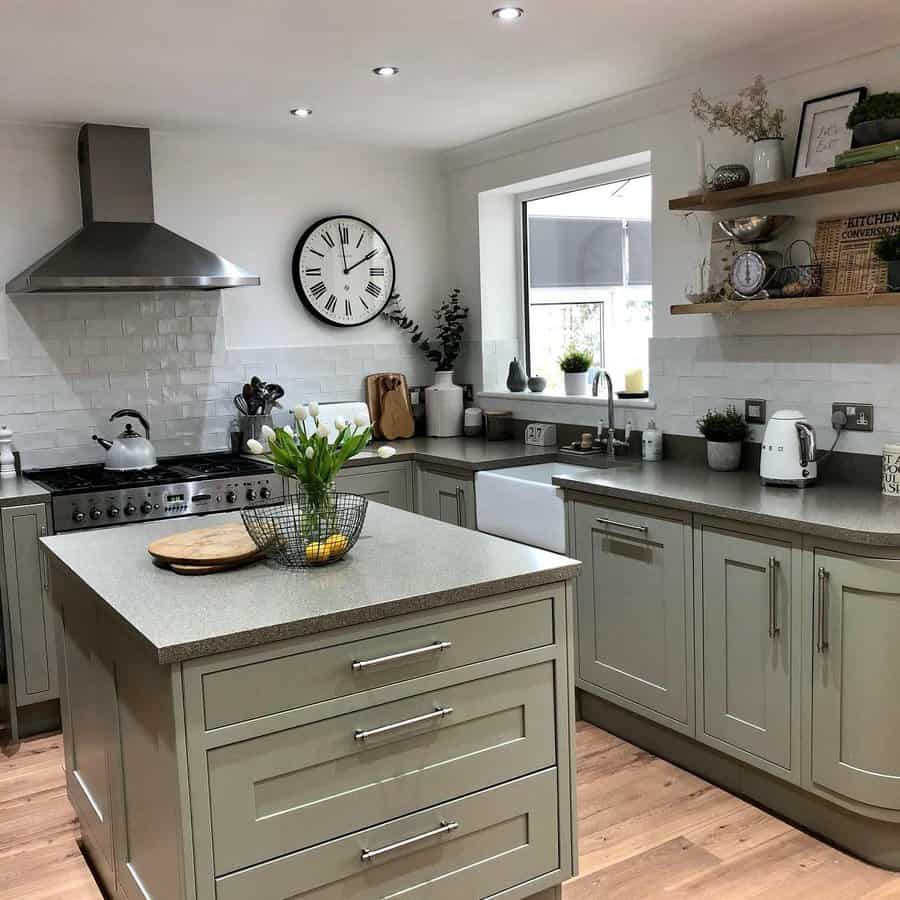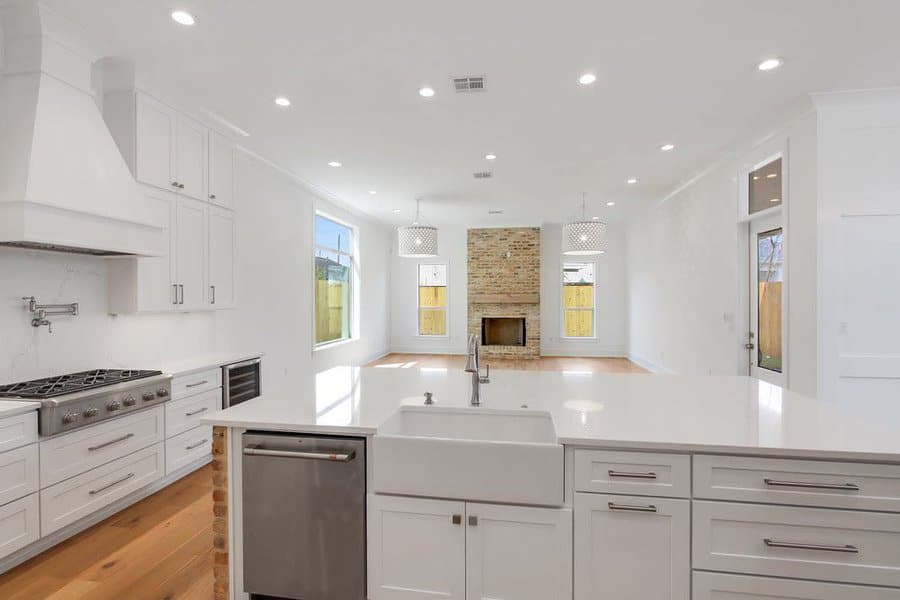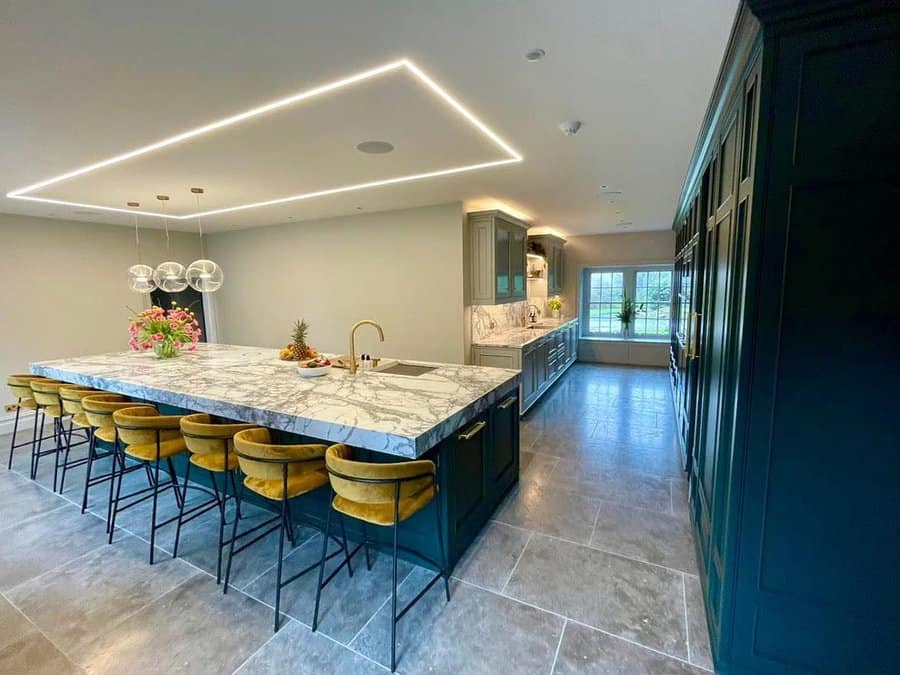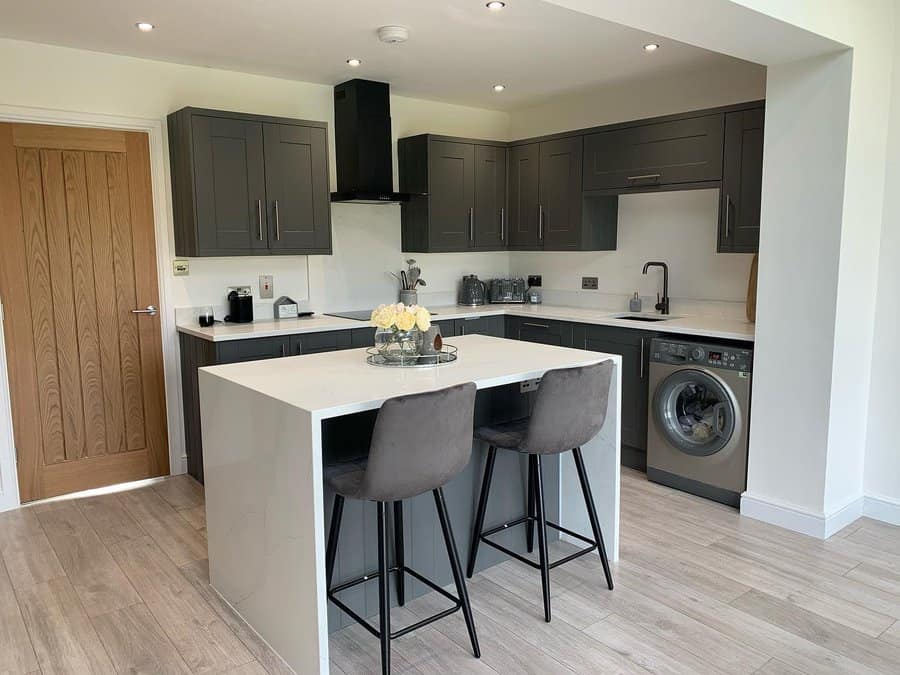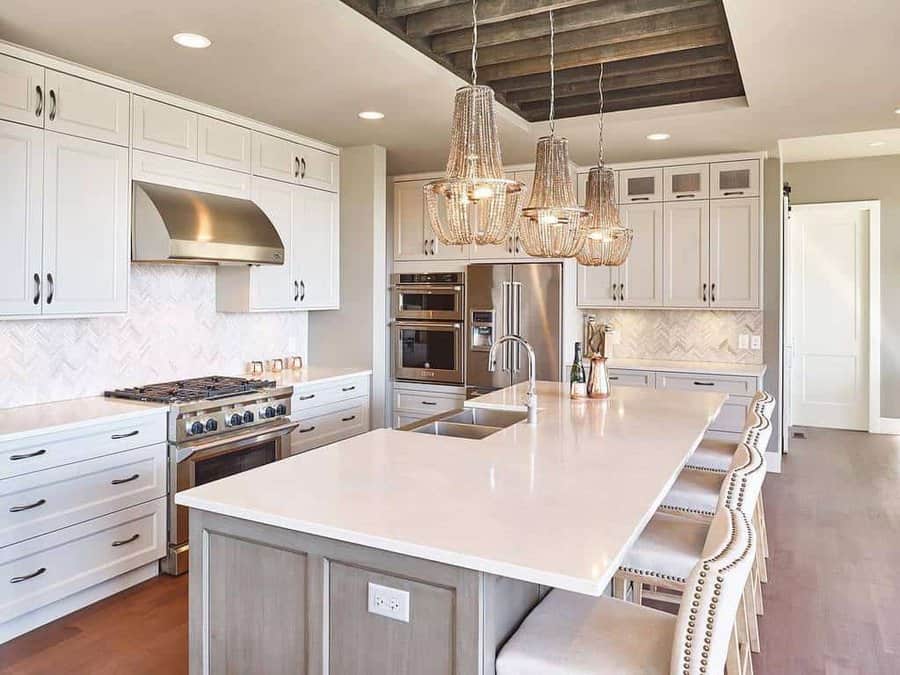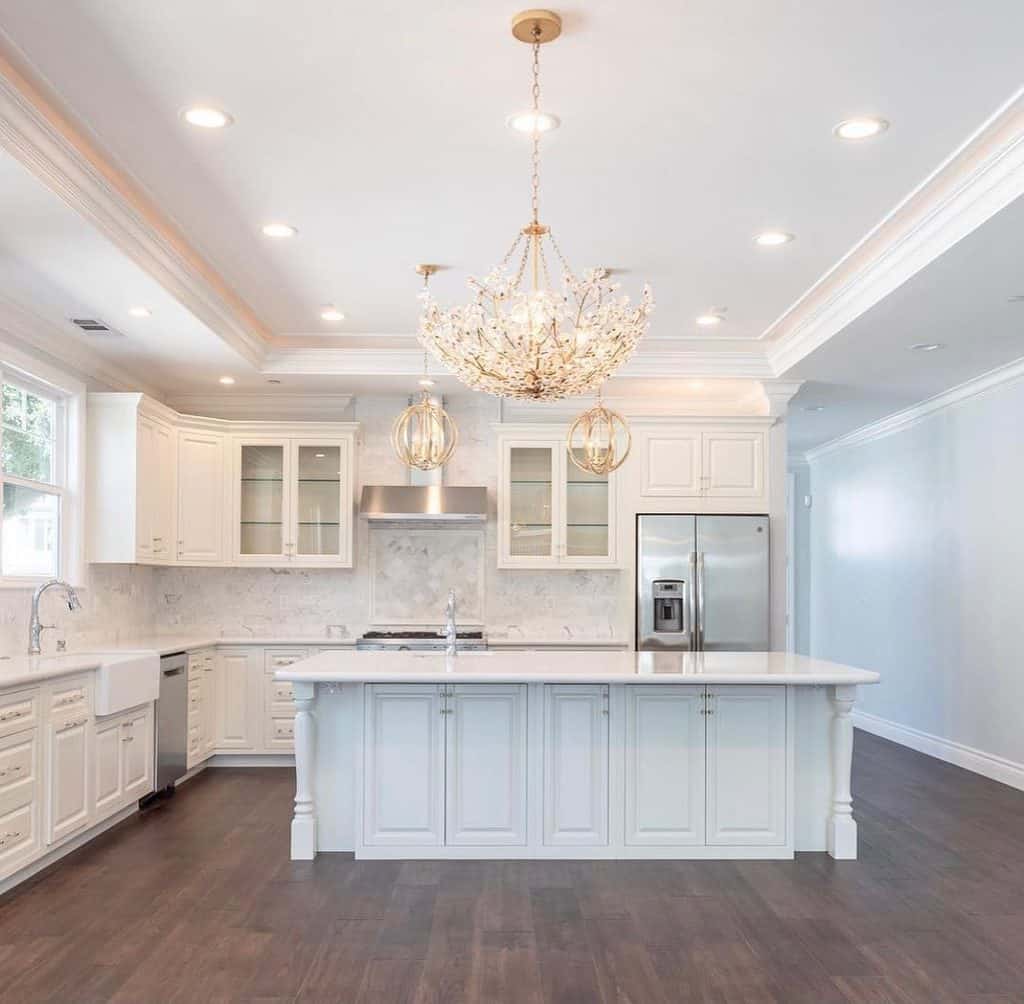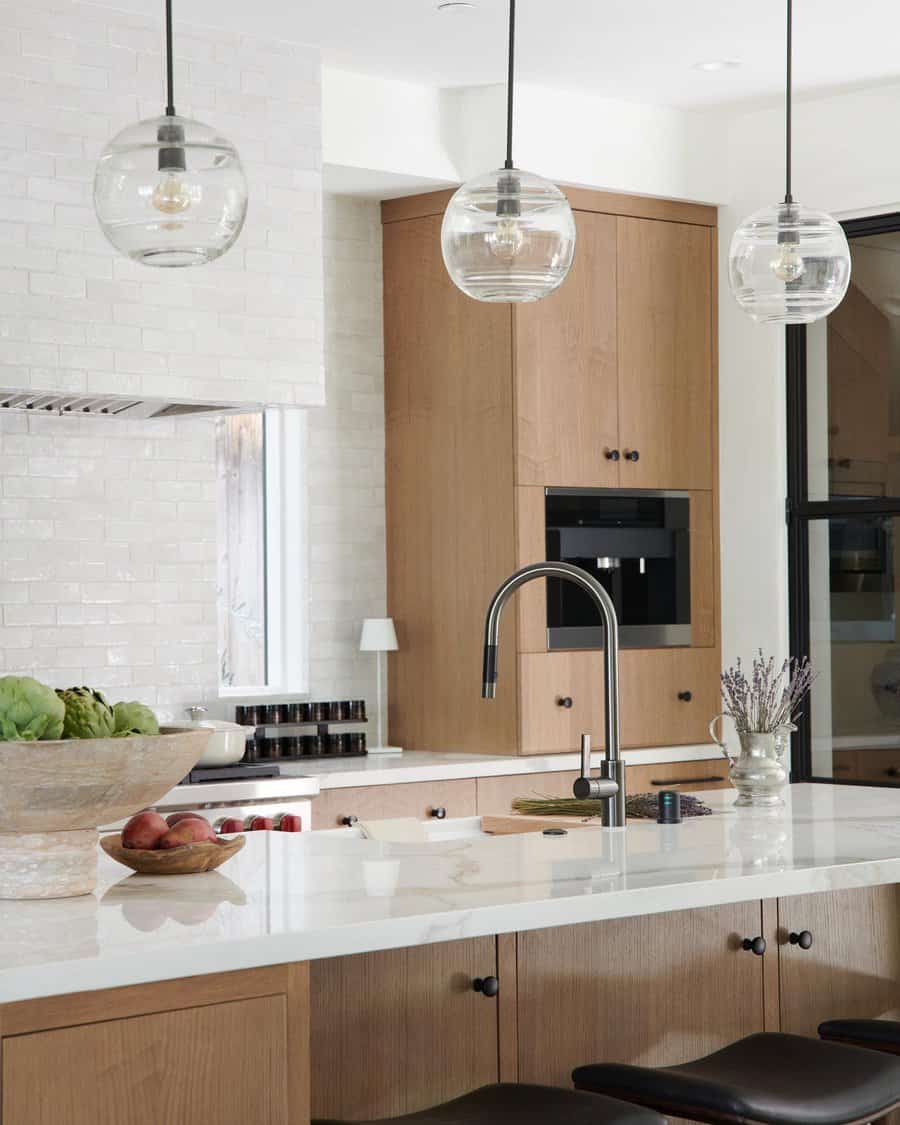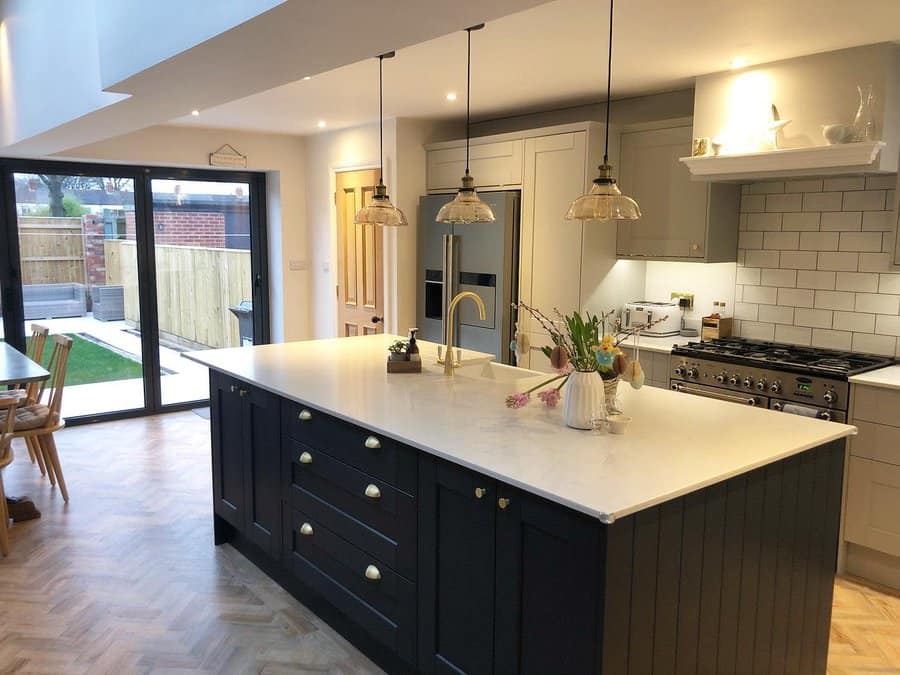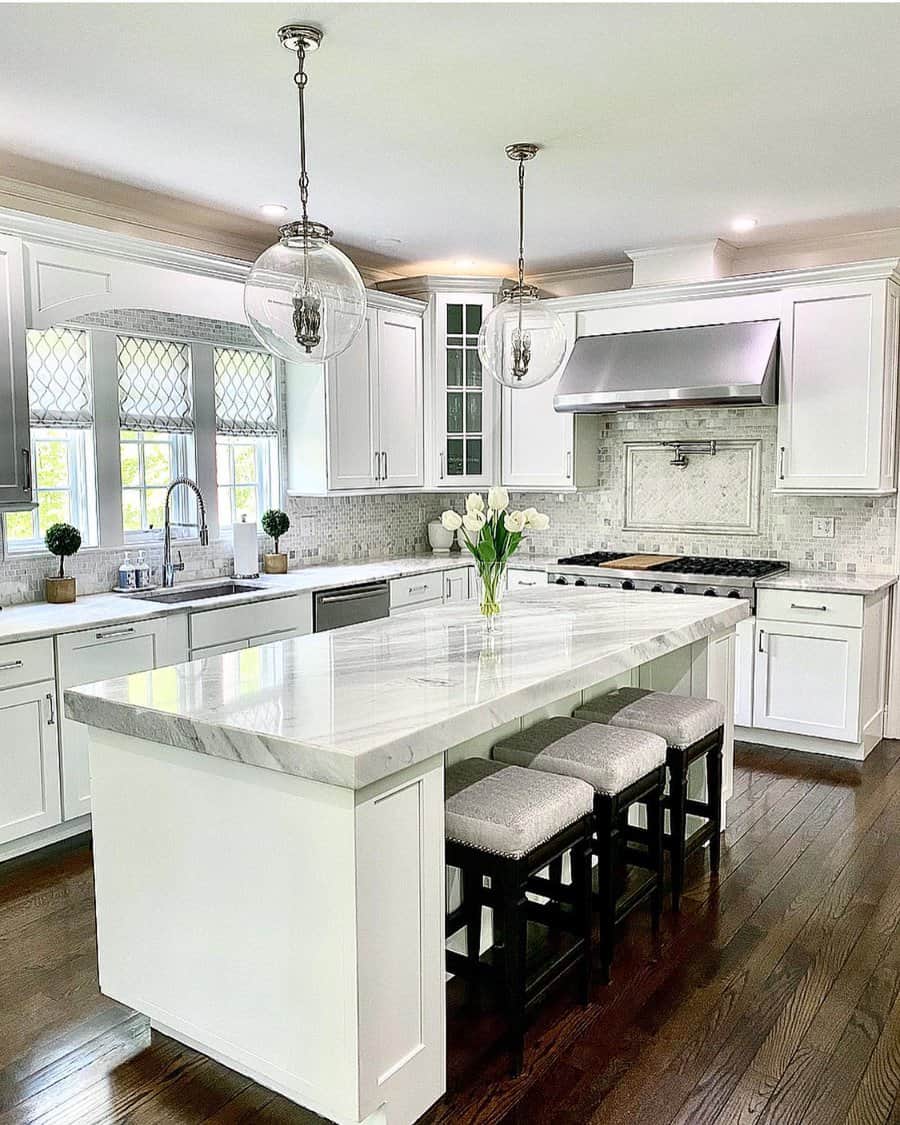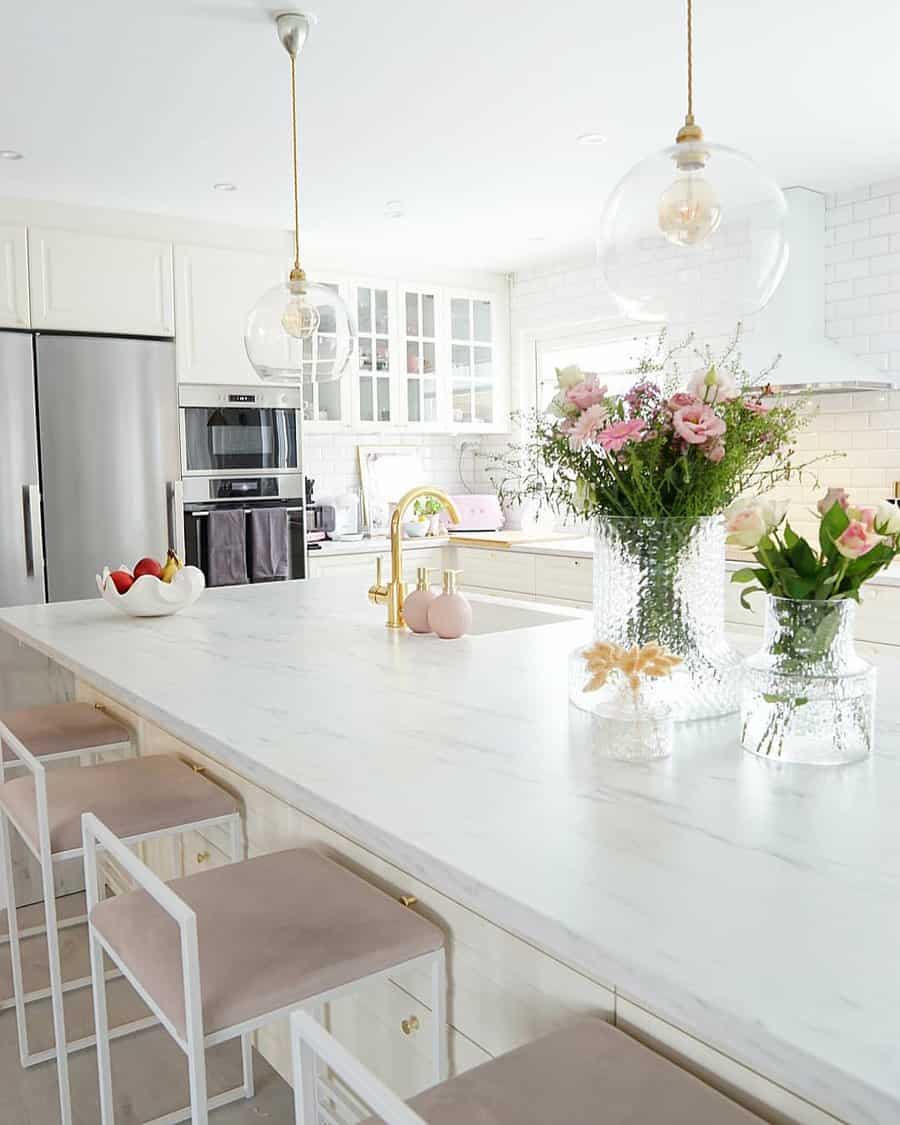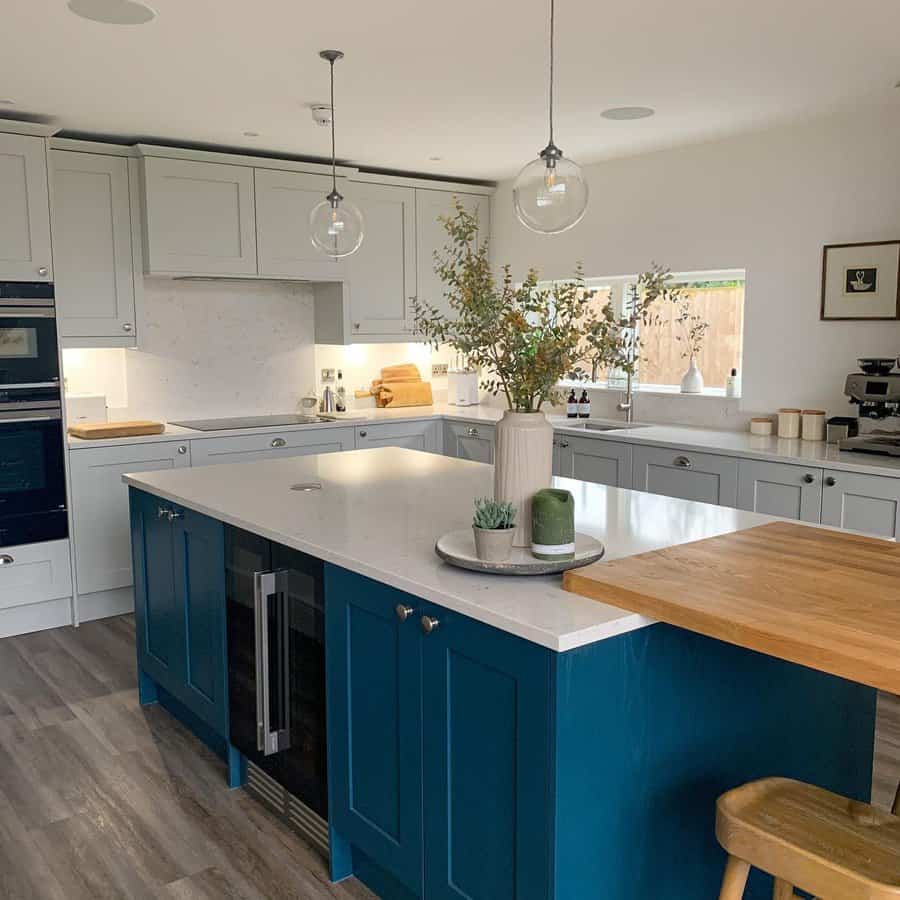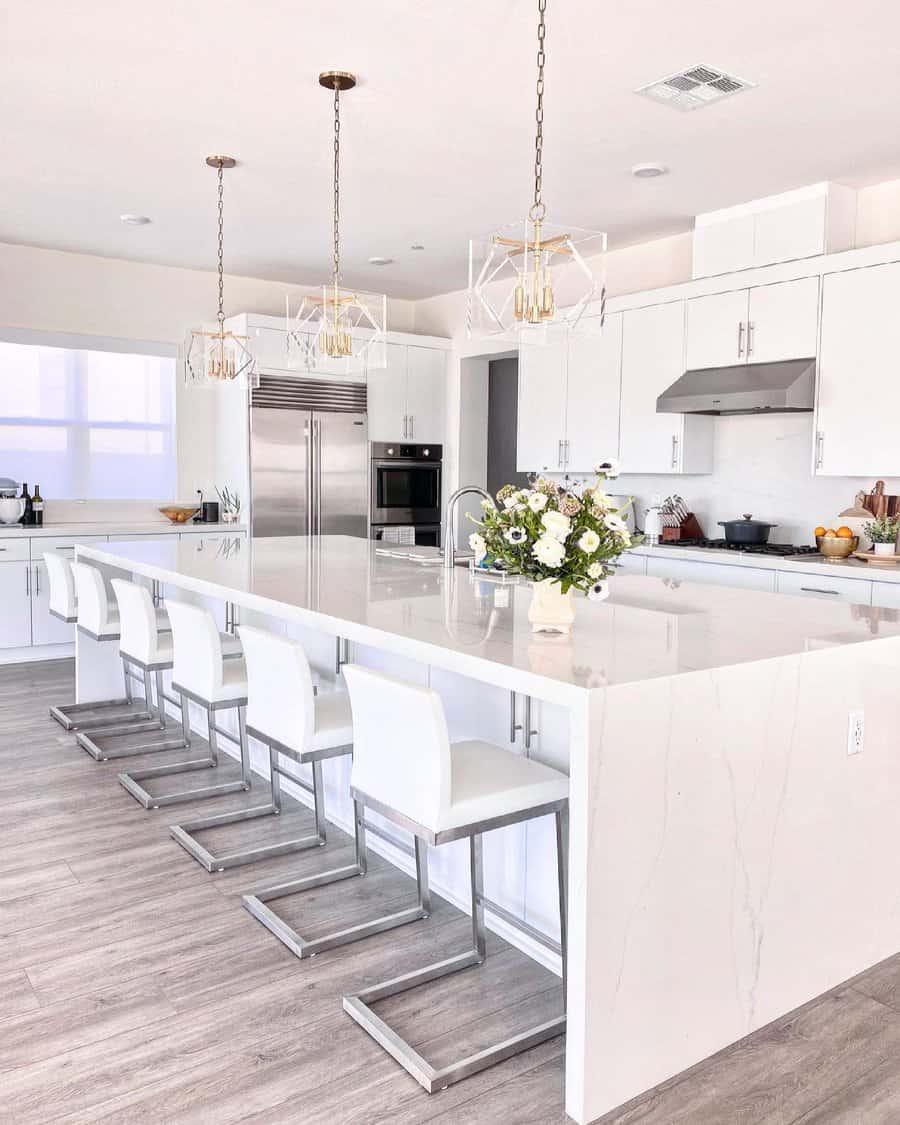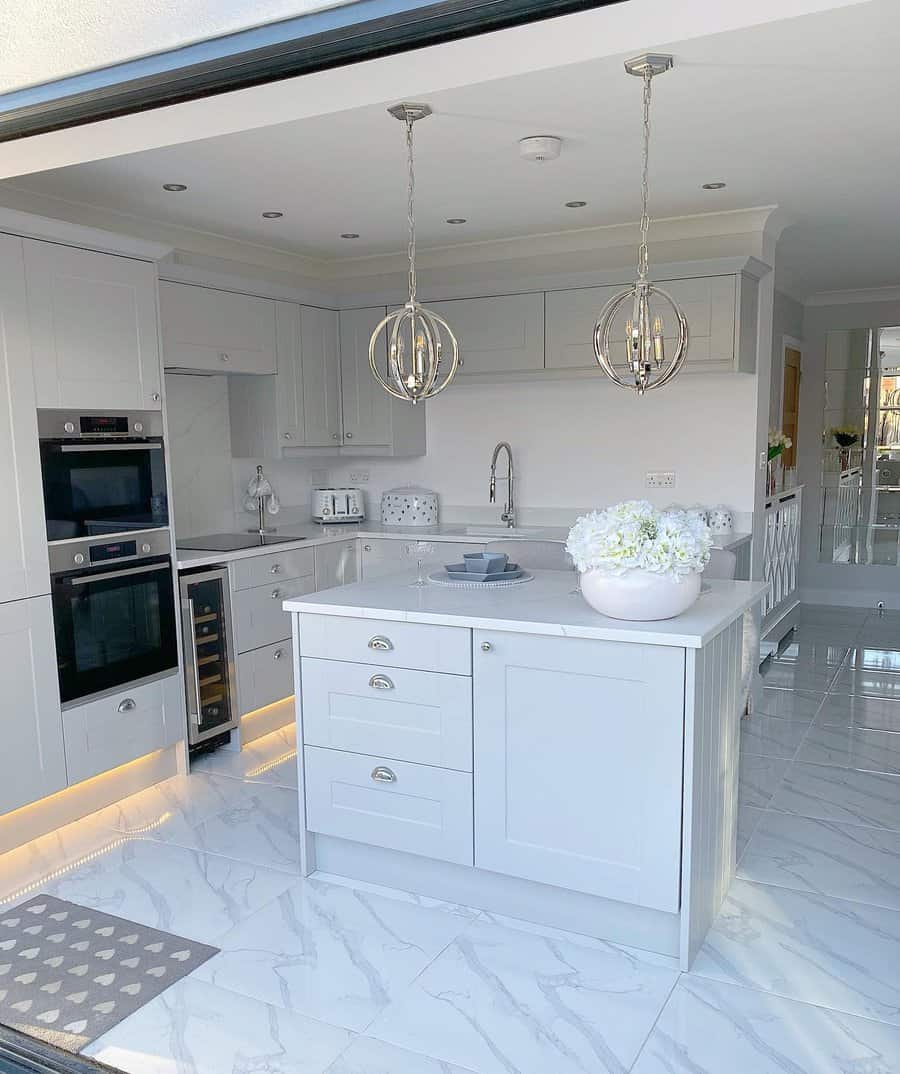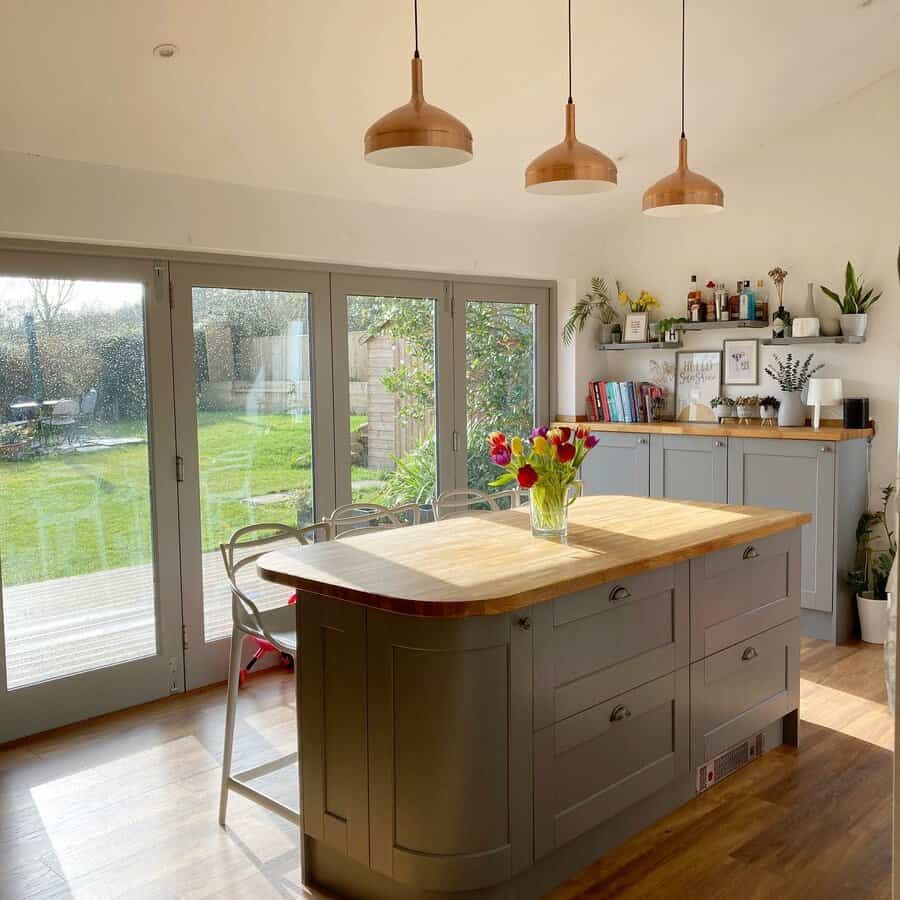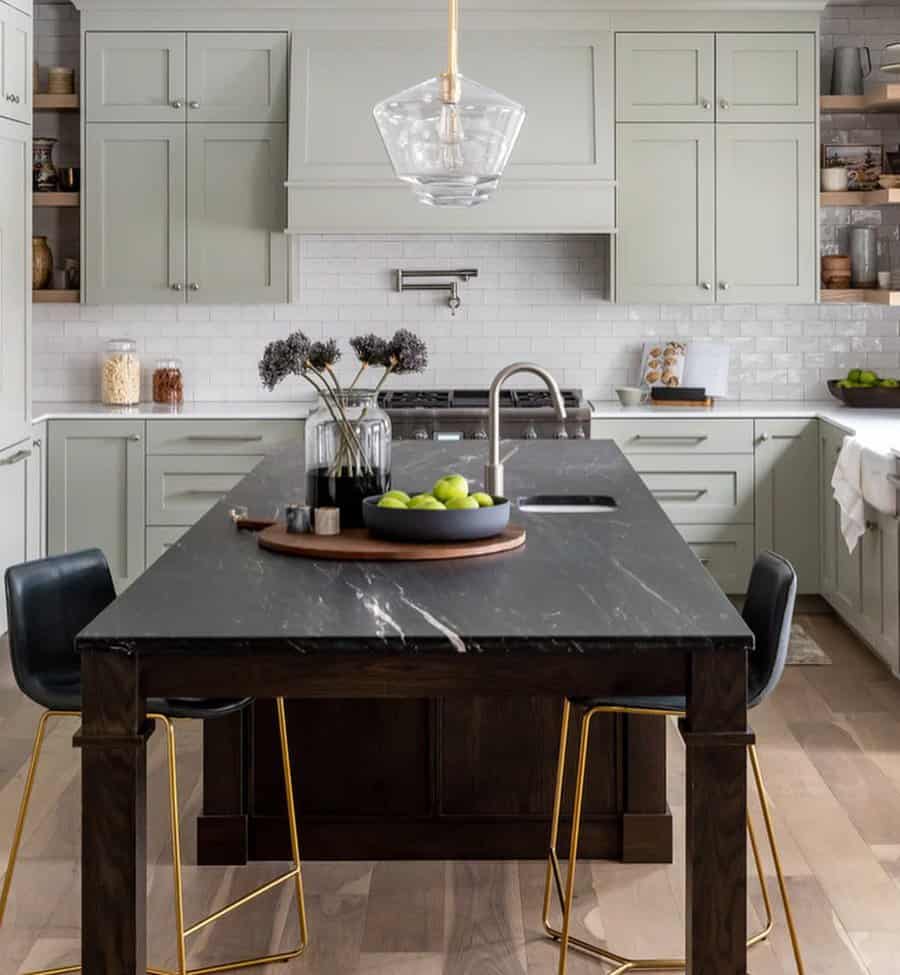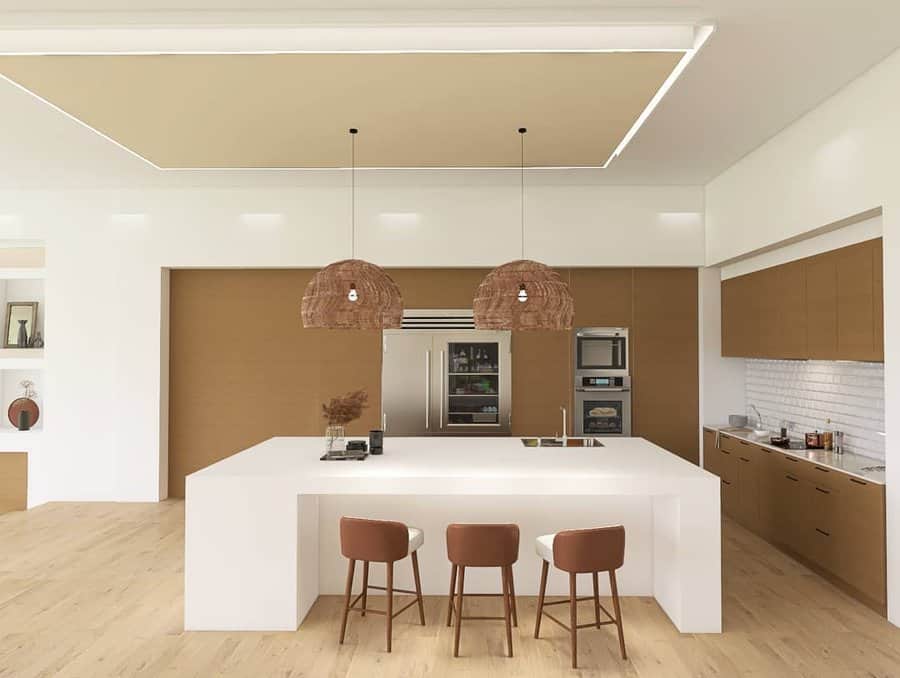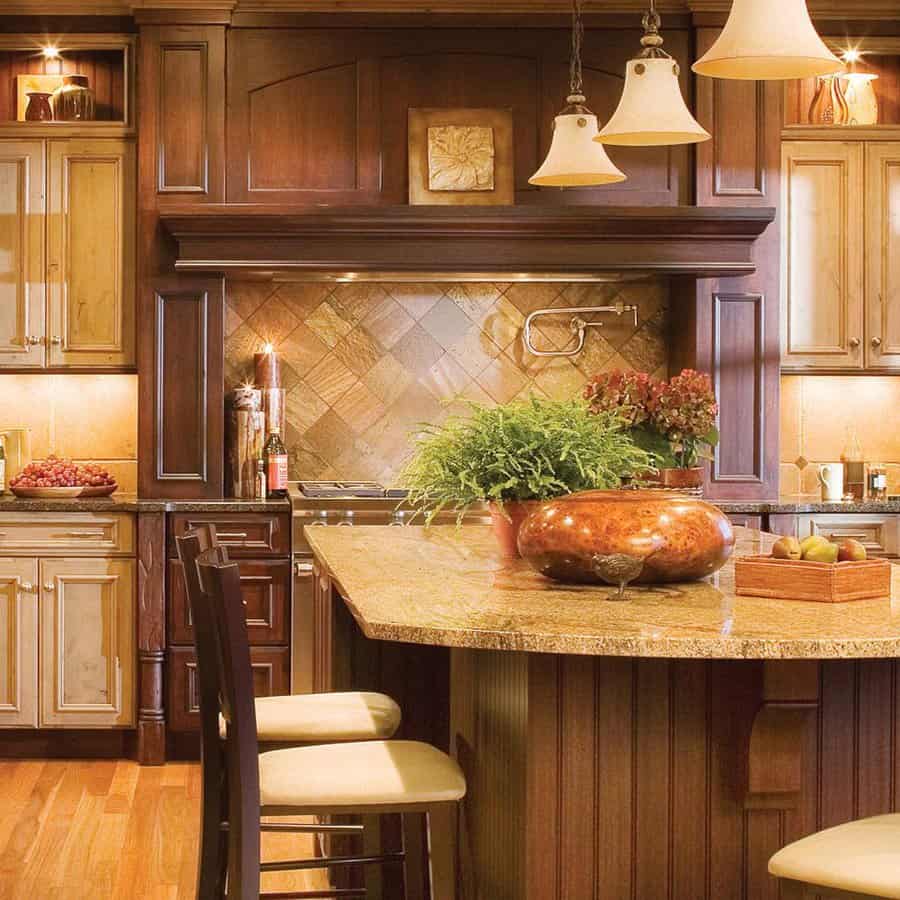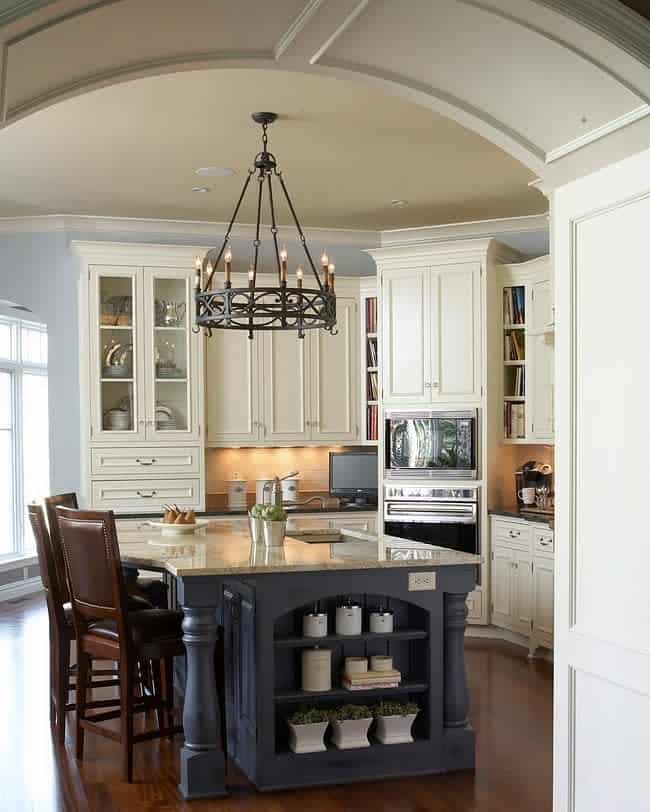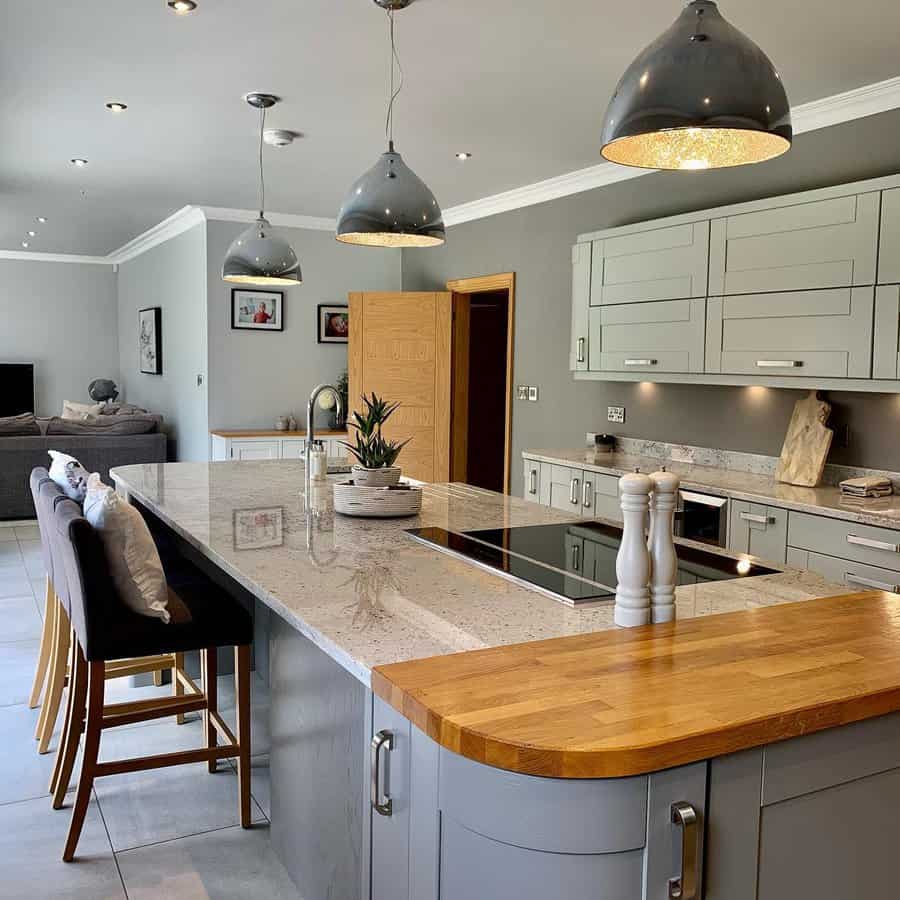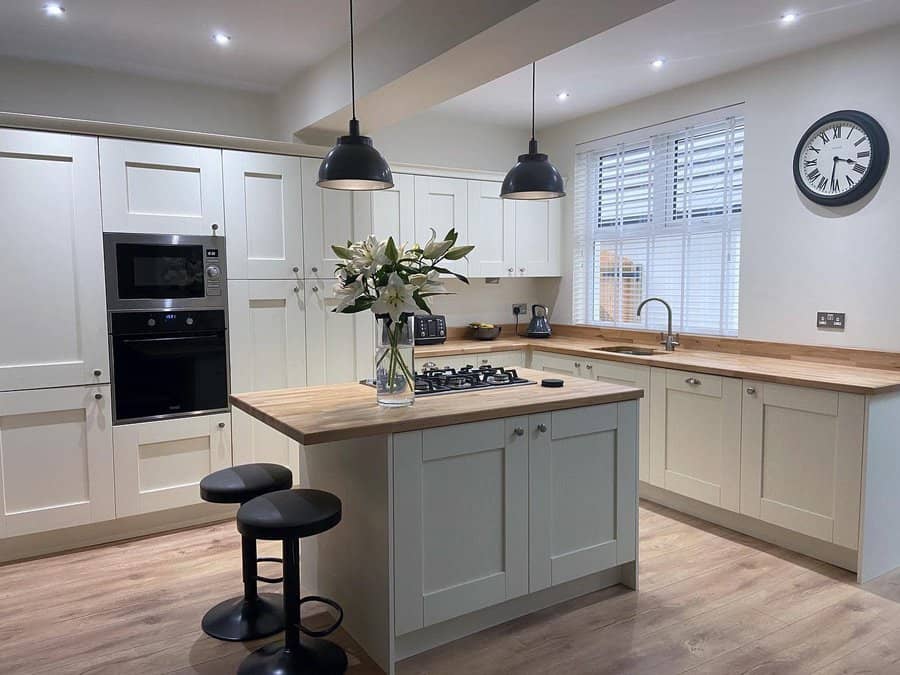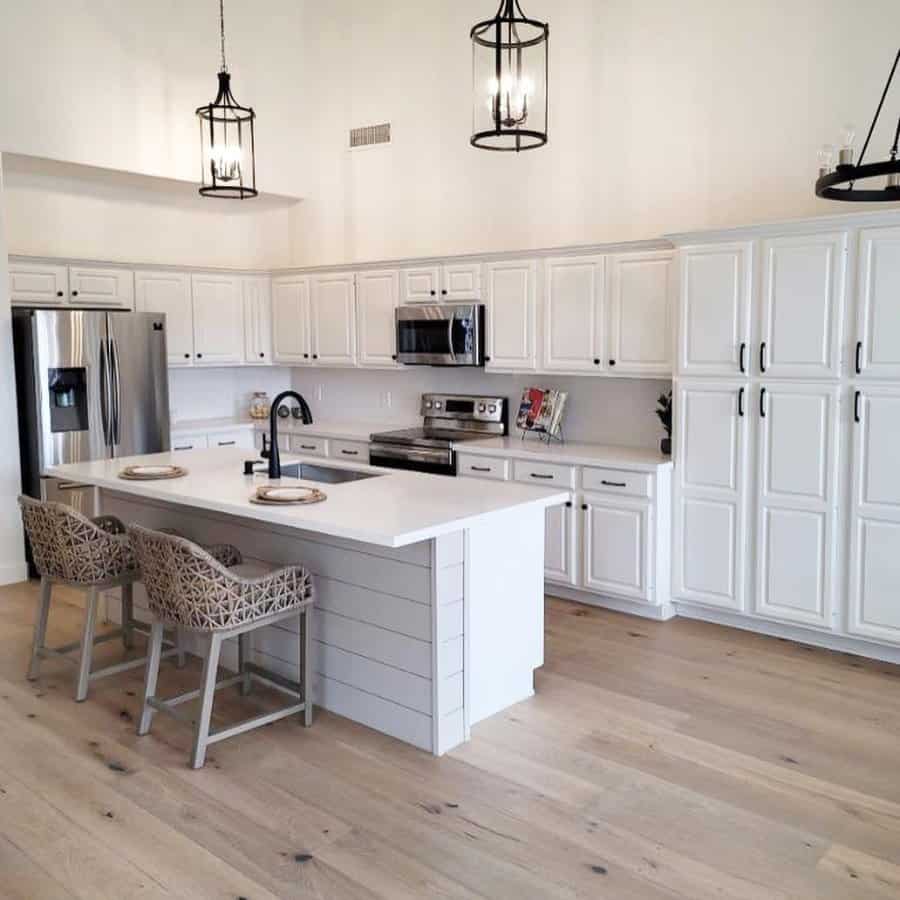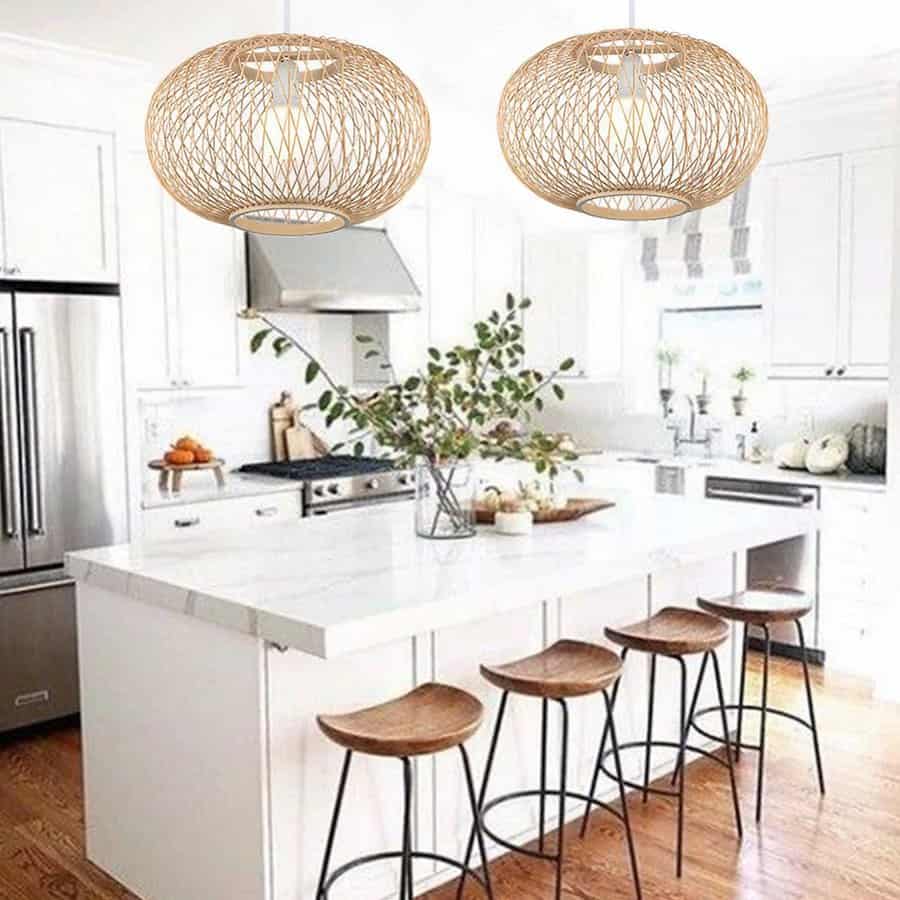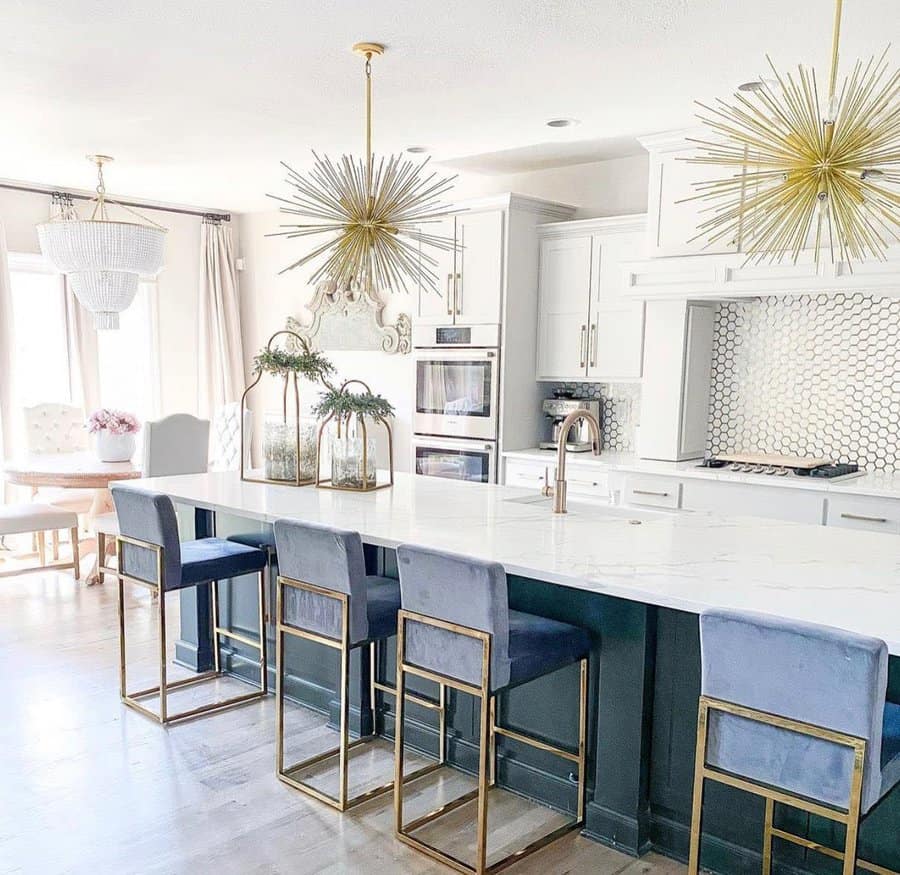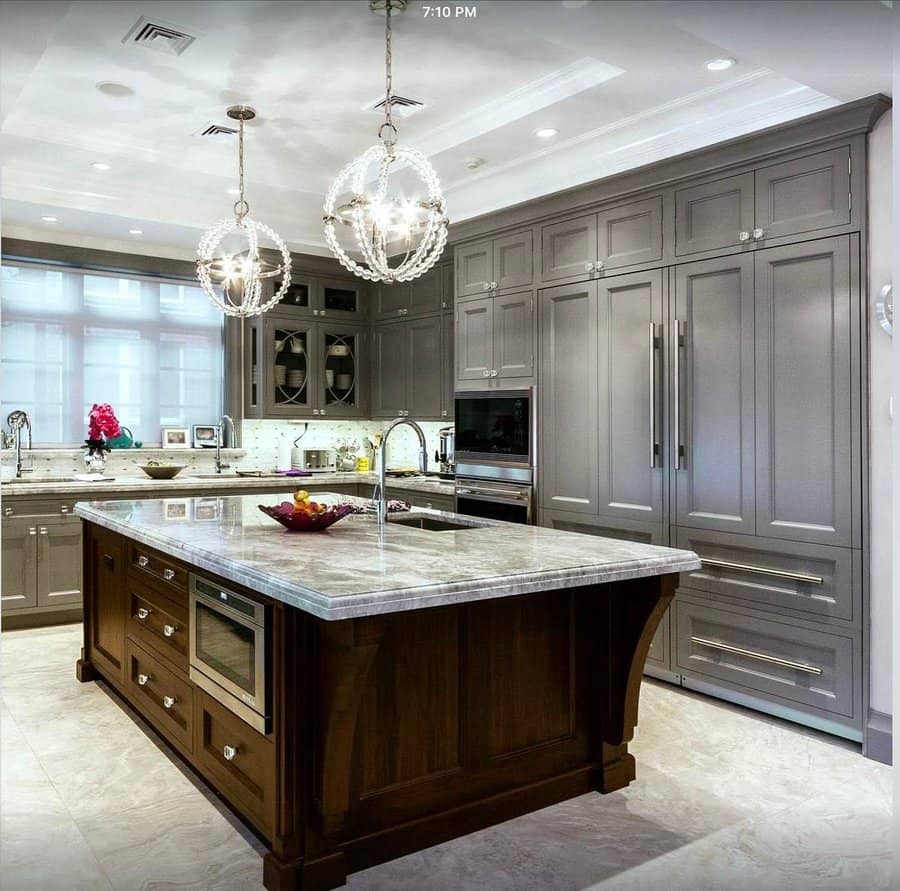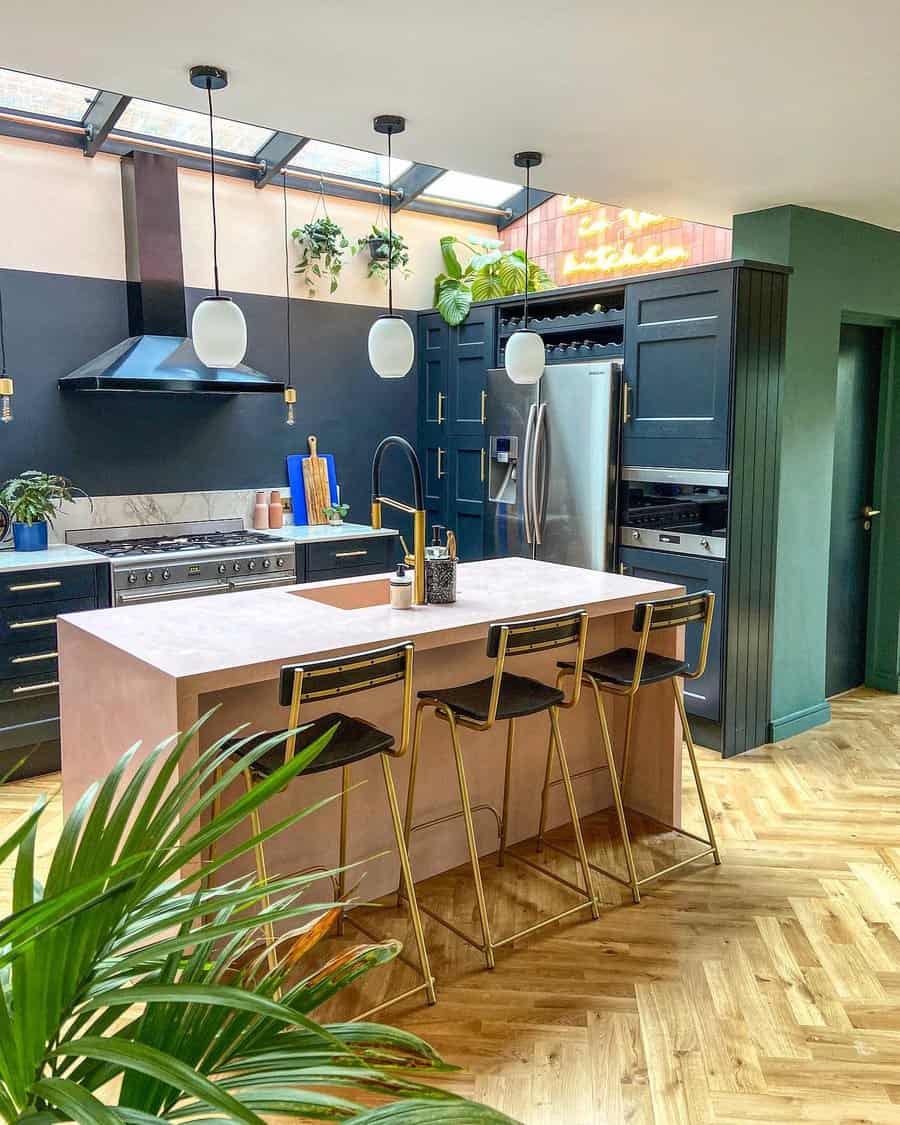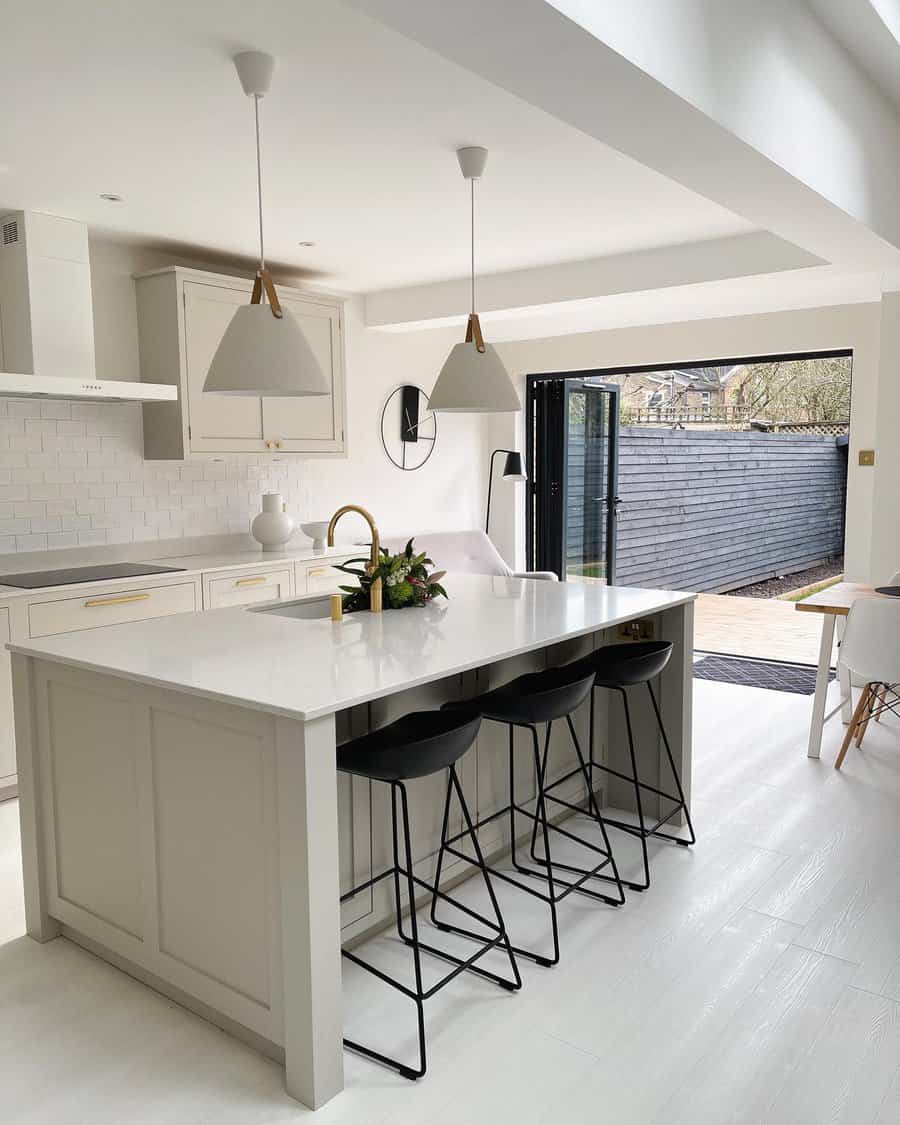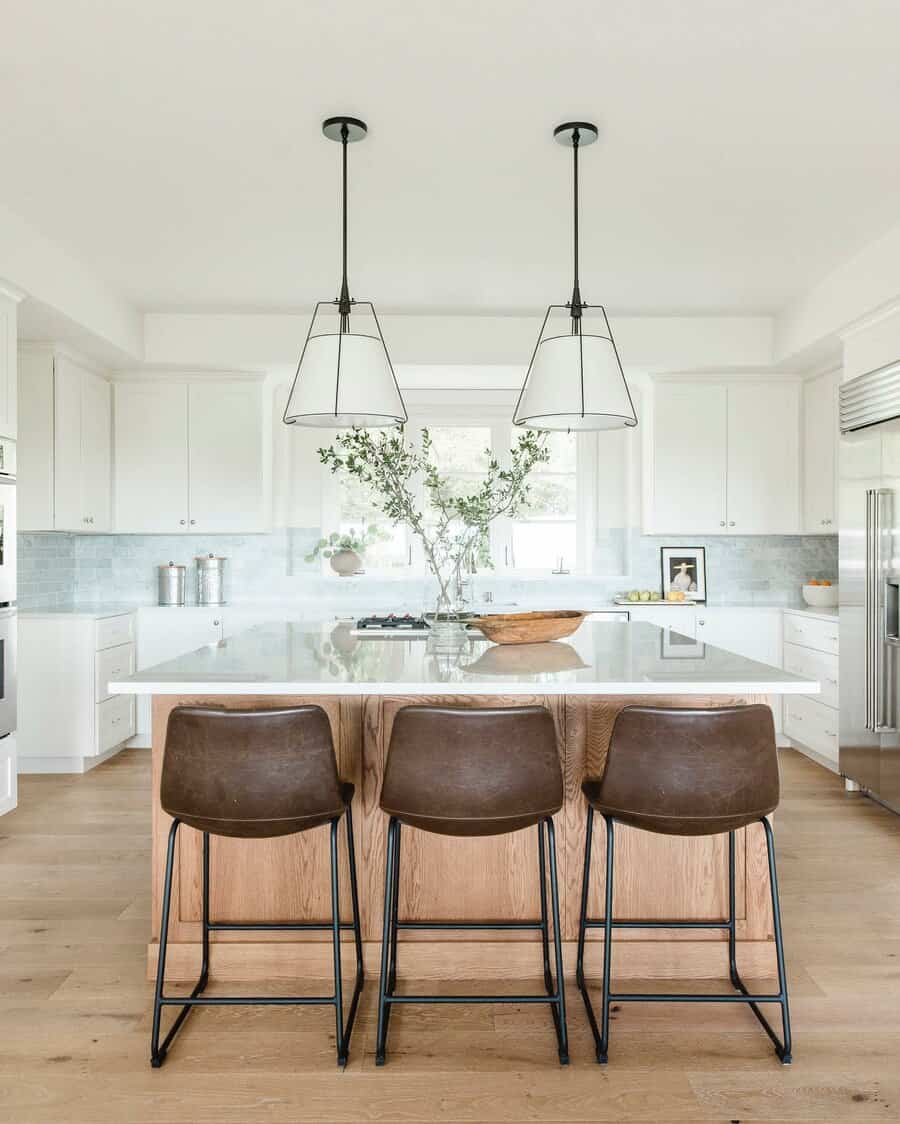 FAQs
How many lights should be on a kitchen island?
The best approach is to follow the rule of three. This rule creates a better balance than what you can achieve with two or four lights. In addition, the odd number makes it easier to space them out for a visually appealing design.
How high should lights be above the island?
As a general rule, the pendant lights over your island should be 30 to 36 inches over the countertop. However, you also need to consider the height of your ceiling. You need to be able to stand at the kitchen island and see across it without having a pendant light blocking the view. Because of this, a low ceiling means pendant lights may not be the best option.
How bright should island lights be?
Lights that are over your kitchen island are typically task lights. Because of this, they should be sufficiently bright enough to work at the countertop safely. Typically, this is between 35 and 50 lumens per square foot of kitchen island countertop. This means a larger kitchen island and kitchen space require brighter lights. However, you should also consider the number and brightness of the other lights in the kitchen space. If they aren't very bright, then you'll want to compensate with brighter lights. If they are already bright, then you could get away with less bright lights.