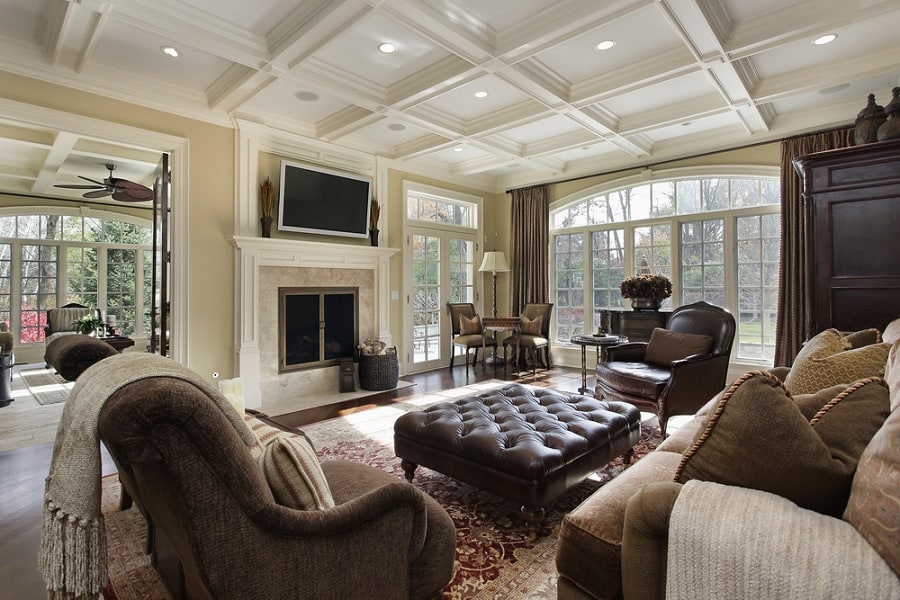 7 Best Ottoman Coffee Tables
If you need an ottoman and a coffee table, why not buy a furniture piece that combines both? Not only is this a space saving storage solution, it is an incredibly stylish choice that even adds additional seating to your space.
With so many fabric, size, and style choices, it can be hard to figure out which is the best ottoman coffee table for you. Take a look at our favorite ottoman coffee tables—you'll be sure to find one that will be an amazing addition to your living room.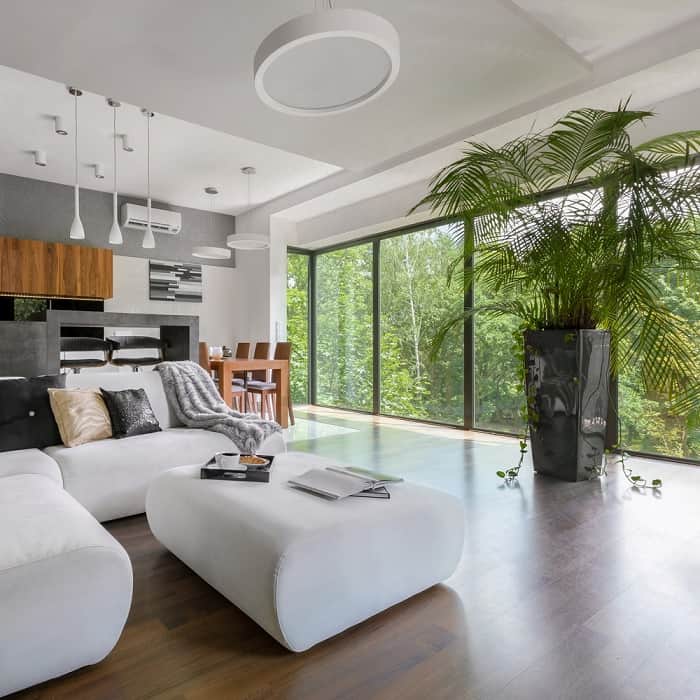 Ottoman Coffee Table FAQs
Are ottomans good coffee tables if you have kids?
Yes! Not only are ottoman coffee tables great places to hide toys and board games out of sight, they have important safety features that make them ideal for a home with small children.
Big ottomans with padded, upholstered surfaces are much safer for kids to play around and climb upon. Their rounded edges cushion little heads from falls and they make great places to curl up and watch TV.
If you have older children, they'll appreciate having a generously sized ottoman to rest their feet on while relaxing in the living room. They're also a great surface for spreading out notebooks, schoolbooks, and papers while doing homework in a comfortable location.
Be sure to look for an ottoman table that has safety hinges on the lid. This will keep your little ones' fingers from being smashed by a heavy falling lid.
Can you sit on a storage ottoman?
In most cases, the answer is yes. However, you should always check the weight limit on any piece of furniture before attempting to sit on it.
Storage ottomans can have a wide range of weight capacities, usually anywhere from 150 to 350 pounds. Kids and teenagers tend to pile onto these multipurpose pieces of furniture, so be sure to choose a well-built ottoman with a high weight limit if you plan to use it in this way.
How do I know what size ottoman to buy?
The size of your chosen ottoman coffee table can really affect the overall look and feel of your room. If it's going in your living room, use your sofa size as a guideline. An ottoman should be no less than half the length of your couch.
For example, a 60" long sofa looks best with an ottoman no smaller than 30" in length. If your sofa is 80" long, shop for an ottoman at least 40" long. Following this rule will help keep your ottoman from taking over the room, or looking too small in front of your couch.
Where should I put an ottoman?
Most of the time, an ottoman is placed in front of a couch or a chair and used as a footrest. Depending on its size, it can be used in place of a glass-topped or wooden coffee table. You can also use a padded ottoman as a low desk chair or a stool for extra seating.
The ottoman isn't just for the living room, however. Many ottoman styles are great additions to a foyer, mudroom, or bedroom. An ottoman is great to have anywhere that you need extra seating, or a comfortable place to put on your shoes.
Why is it called an ottoman?
The name "ottoman" comes from the Ottoman Empire, or the country known today as Türkiye. When the French invaded the Ottoman Empire in the late 1700s, they admired the low cushioned furniture the Turkish people used in their homes.
Originally, ottomans were long structures that often spanned an entire wall. They were piled with cushions for comfort. By the time the French arrived, the Turkish people had created a smaller version that was often seen in the corner of most rooms. They brought the idea back home and the ottoman became a popular piece of furniture around the world.
Conclusion
Why does the Simplihome Harrison Square Storage Ottoman hold the number one spot on our list of ottoman coffee table options? We love a lot of this great square ottoman's features, starting with the innovative split top design. It's convenient to raise one side higher when you need to, for Friday pizza-and-a-movie nights or sofa study sessions with friends.
Its storage compartment is spacious, making it more functional than some of the other ottoman coffee table models we've shared. Additionally, its style is one that can truly integrate into any home interior—from a modern industrial loft to a comfortable, beach side cottage.
We also love having over a dozen colors to choose from. While most are neutral hues, crimson red and denim blue are also on the menu.