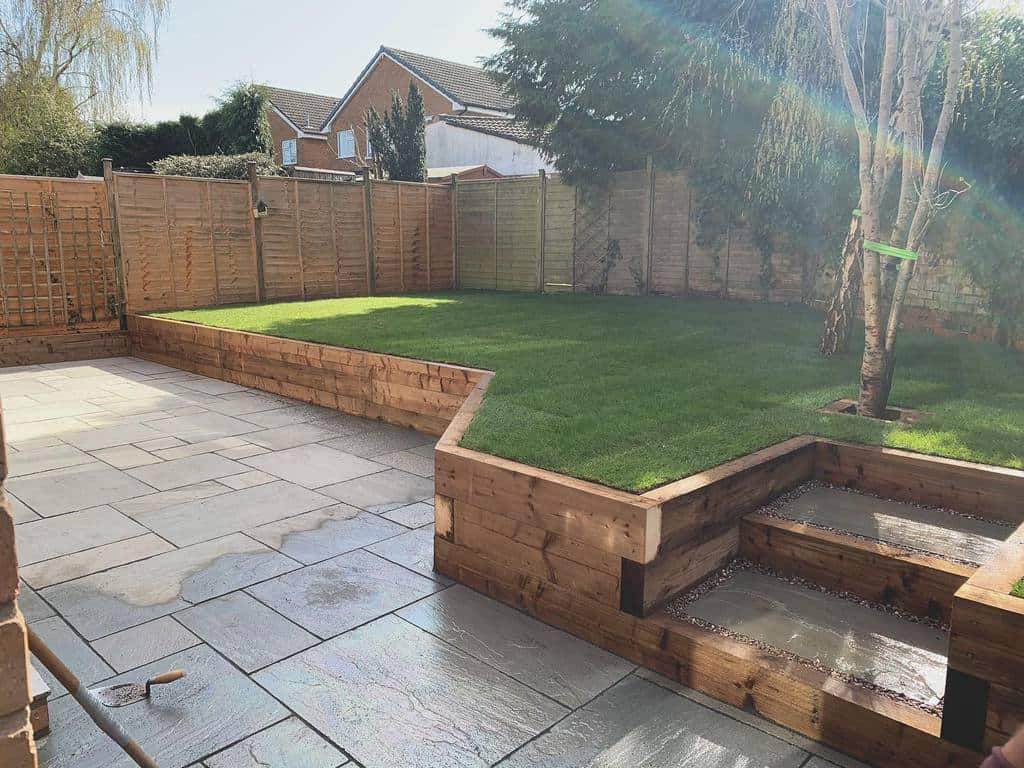 68 Inexpensive Retaining Wall Ideas
by — Andra DelMonico

Published on February 28, 2022

Updated on August 23, 2023
You have a sloped backyard, and while it looks lovely, it also restricts your ability to make the most of your property. You could flatten everything, but you have to be concerned about proper drainage. What you need are small retaining walls to create reinforced soil slopes. This gradually steps your property down to have multiple levels to use. You can customize the size and height of your retaining walls to suit the size and slope of your property.
These inexpensive retaining wall ideas will help you create a plan for your property.
1. DIY With Stone Blocks
If you're looking to create a stunning retaining wall, stone blocks are an excellent choice. Using oversized stone blocks with small gaps between each layer can create a visually-striking effect and an organic texture. You can also consider using stone tiles rather than stone blocks to add a unique appeal while keeping the same desired effect.
Additionally, mixing and matching materials such as stone and wood can give your retaining wall a beautiful "mixed media" look. With these tips in mind, you'll have no problem finding the perfect retaining wall ideas for your space!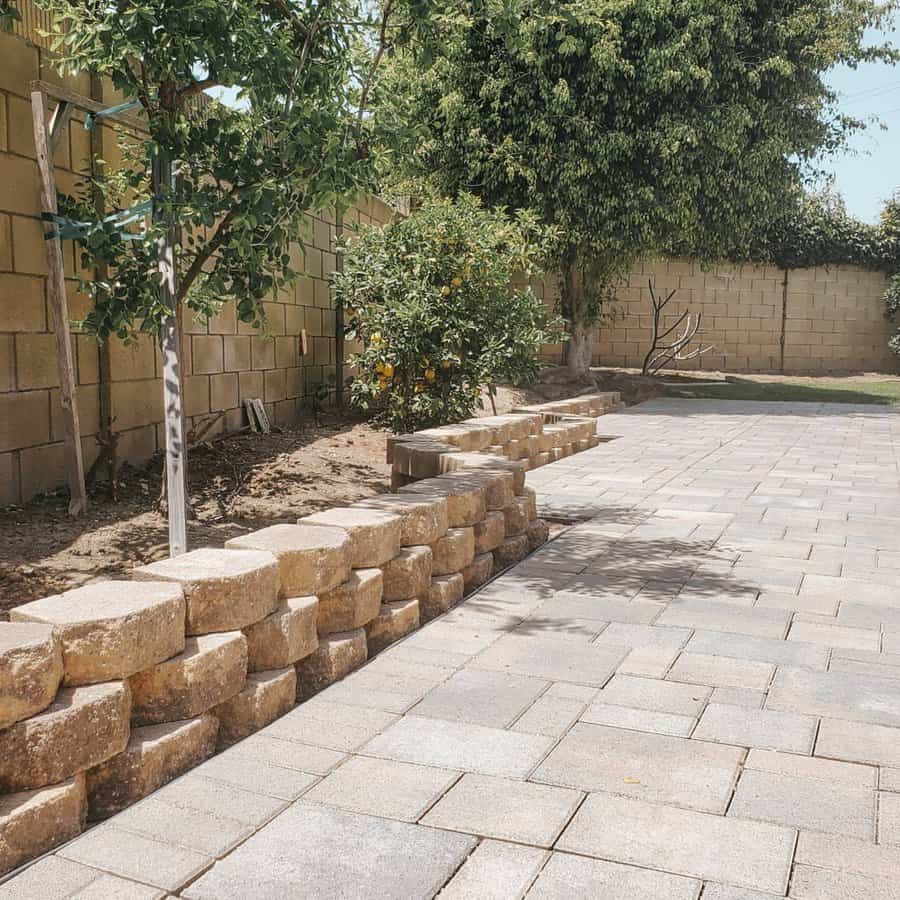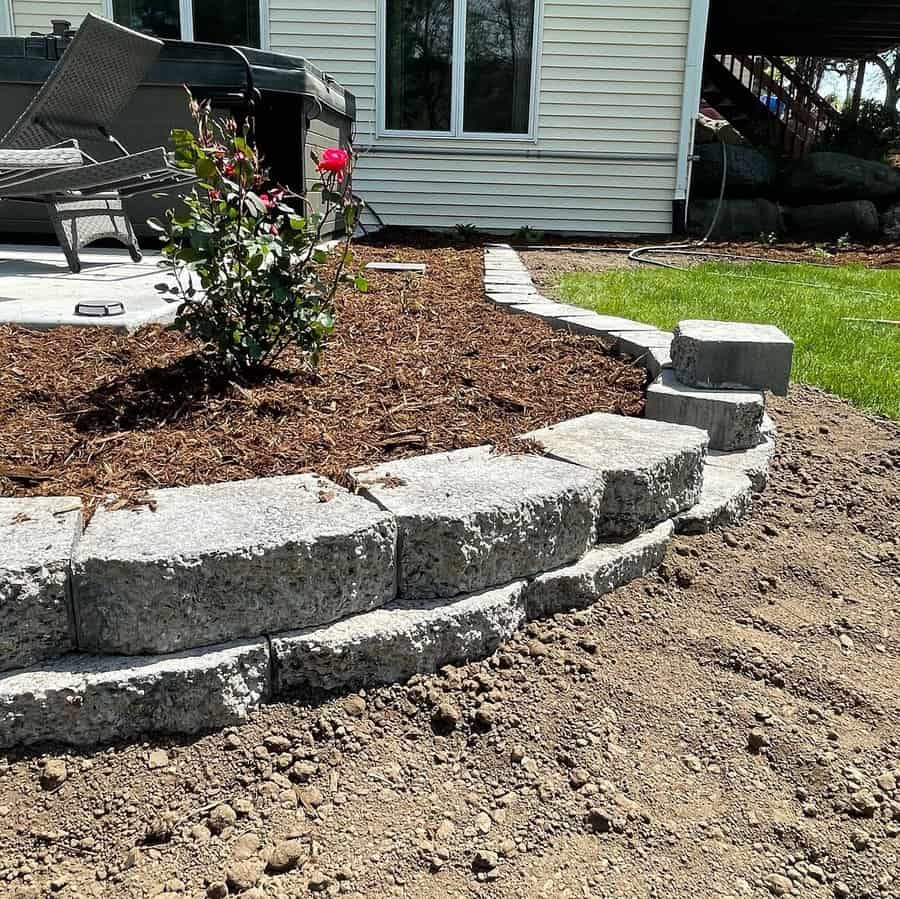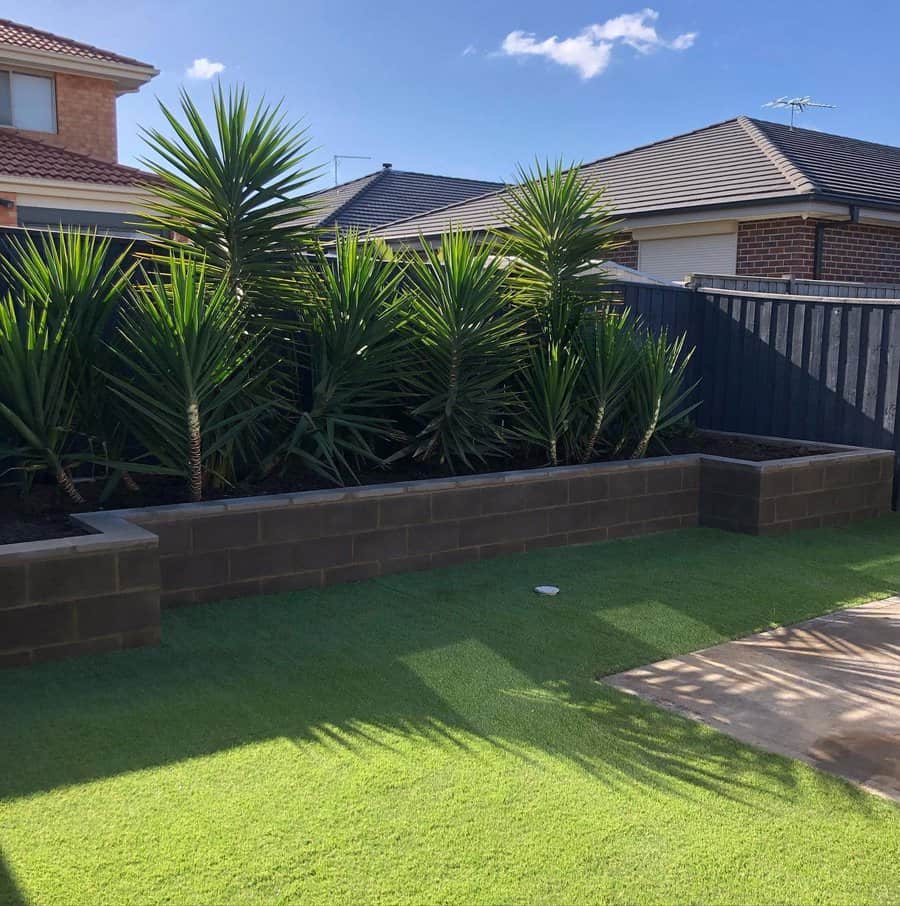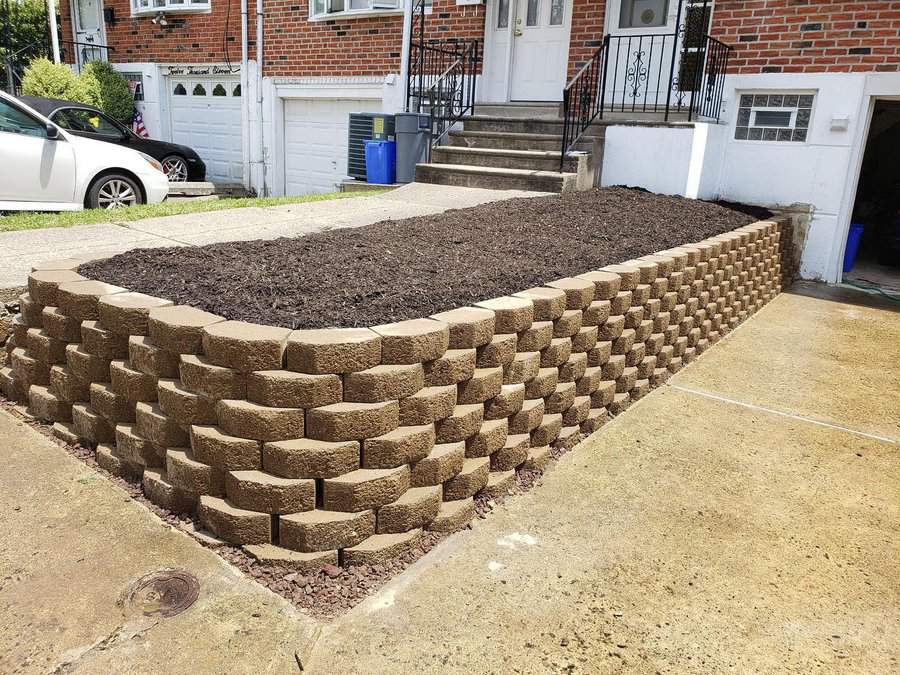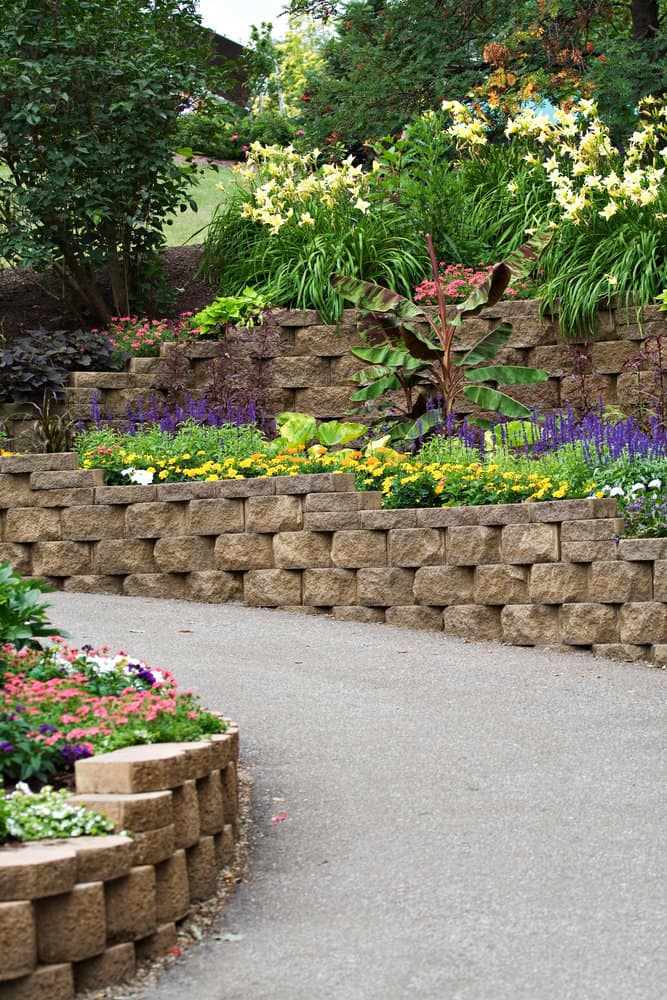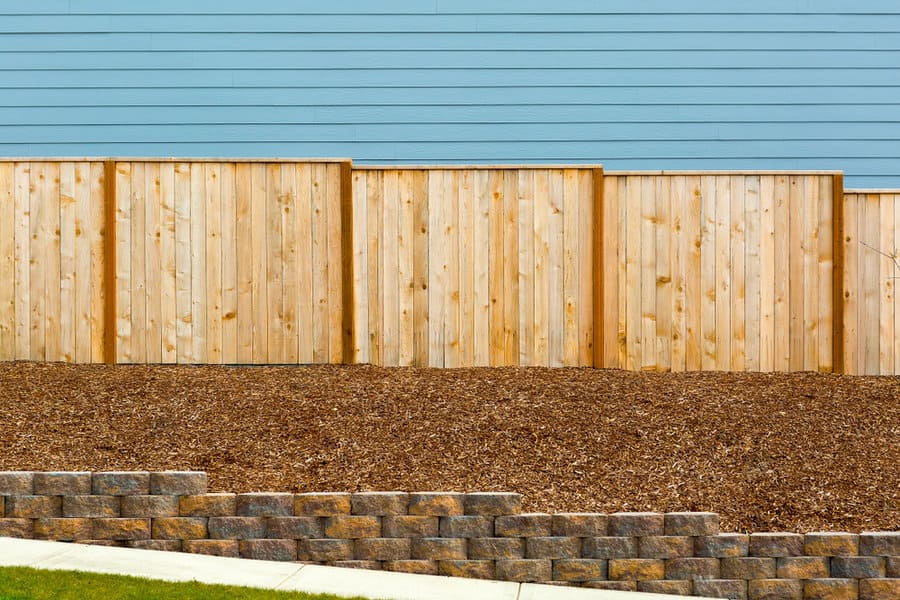 2. Opt For Poured Concrete
When it comes to retaining wall ideas, poured concrete is one of the most low-cost and durable solutions. This can often be employed when a slope is problematic or when the budget is tight. Poured concrete is a great material because it's structurally sound, resisting cracking and shifting over time while being relatively easy to install when compared to other wall materials on the market.
It can be poured as thin sections or poured in large stock thicknesses which minimizes soil displacement at installation. Plus, poured concrete walls are fast becoming popular for their customizable options with designs that can serve an aesthetic purpose as well.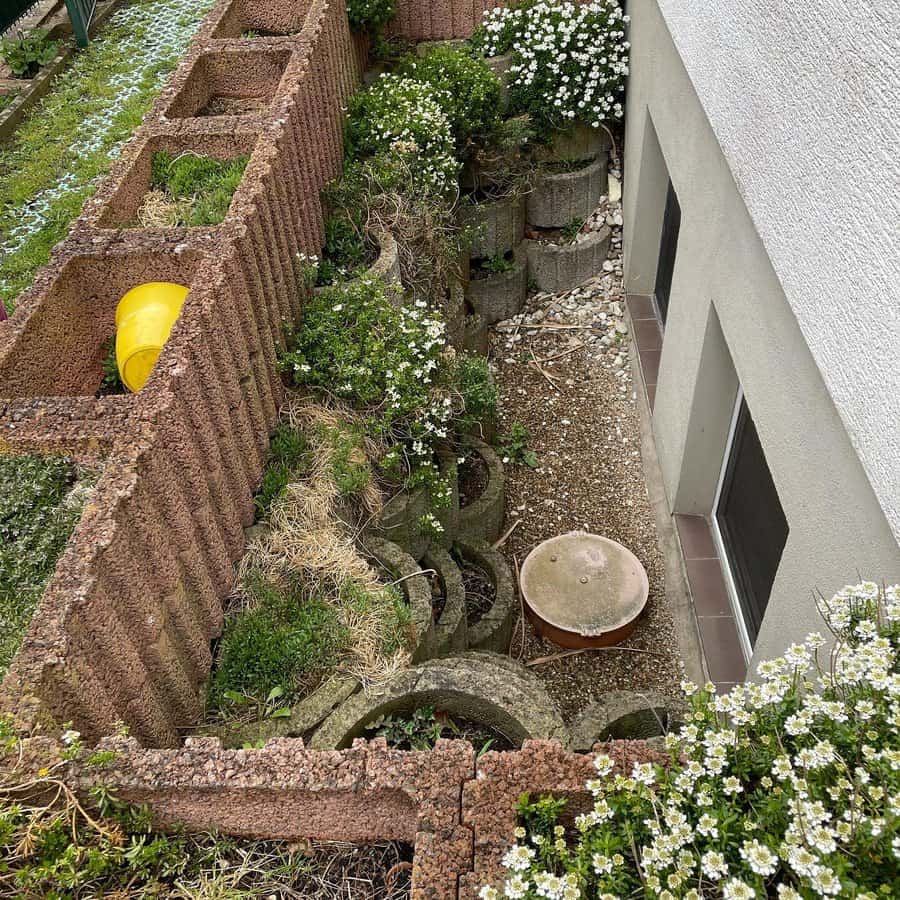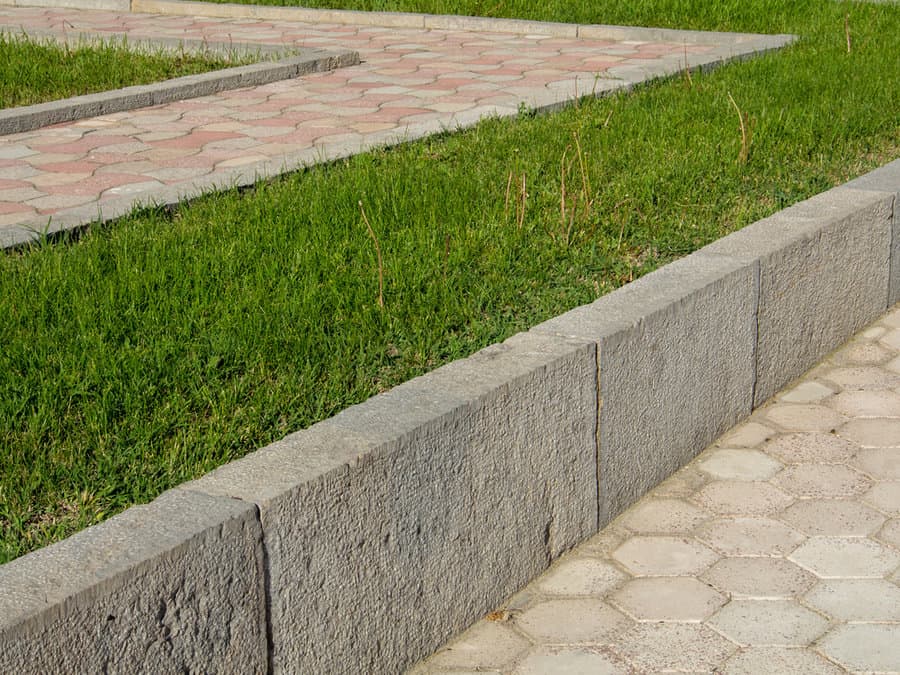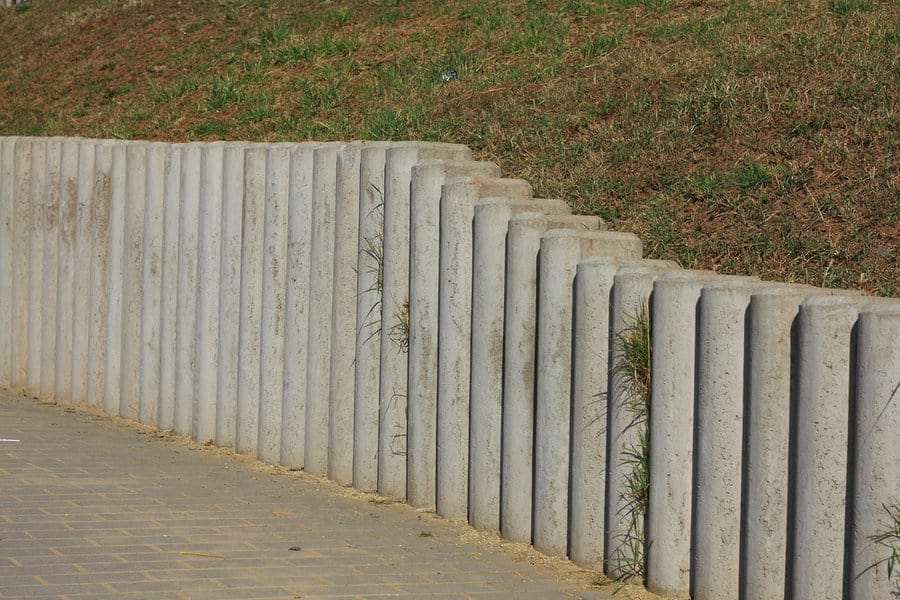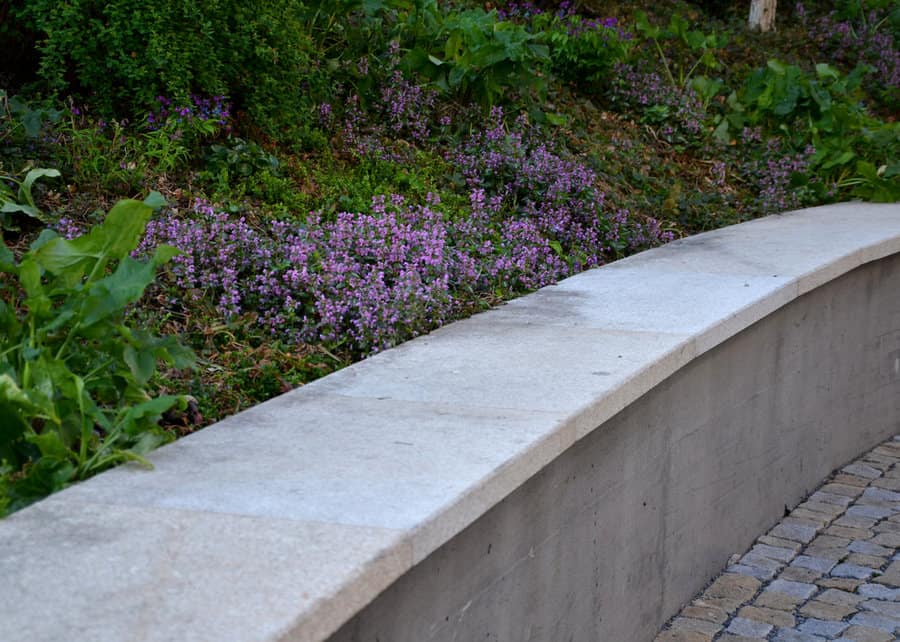 3. Get Pre-Cast Concrete To Build A Wall
Have you ever contemplated adding a retaining wall to your garden? If so, concrete sleepers offer an excellent choice of materials due to their versatile aesthetic potential. Pre-cast concrete panels are a simple and cost-effective option: secure them together with steel or concrete posts, or just let their overlapping sections form an elegant pattern that can be adorned with your favorite plants and objects.
And if you don't want the concrete look, why not paint it for a personalized touch of creativity? The possibilities are endless when working with concrete sleepers — whatever design you choose, they'll bring structure and vibrancy to your outdoor space while providing optimal stability.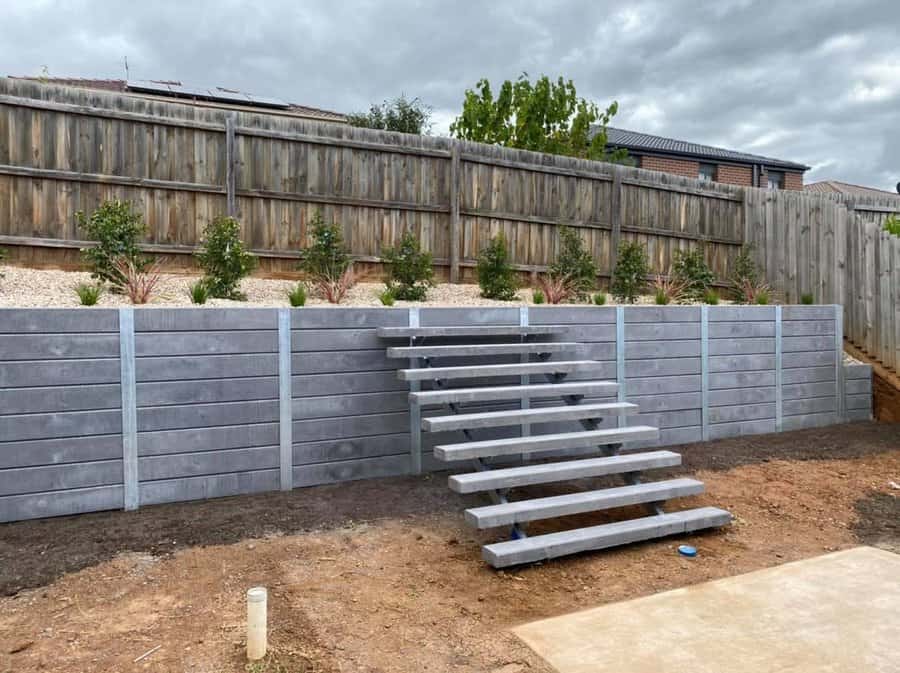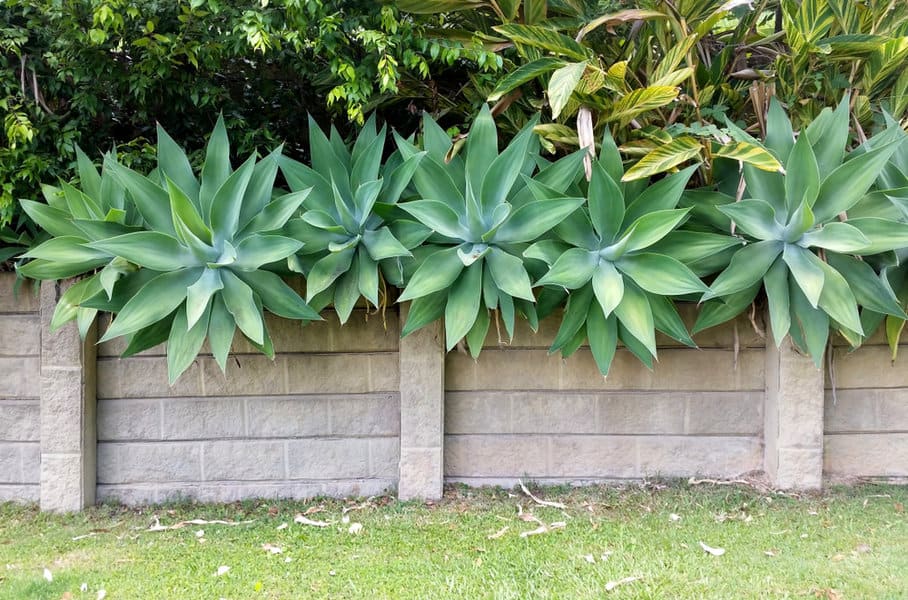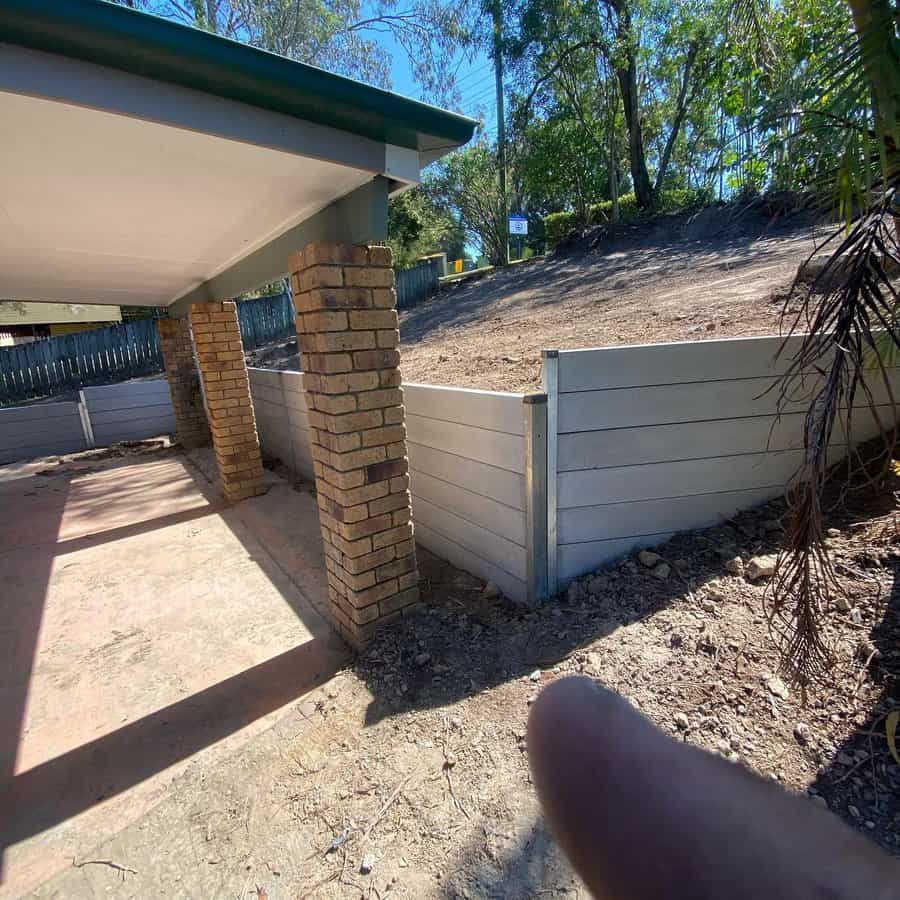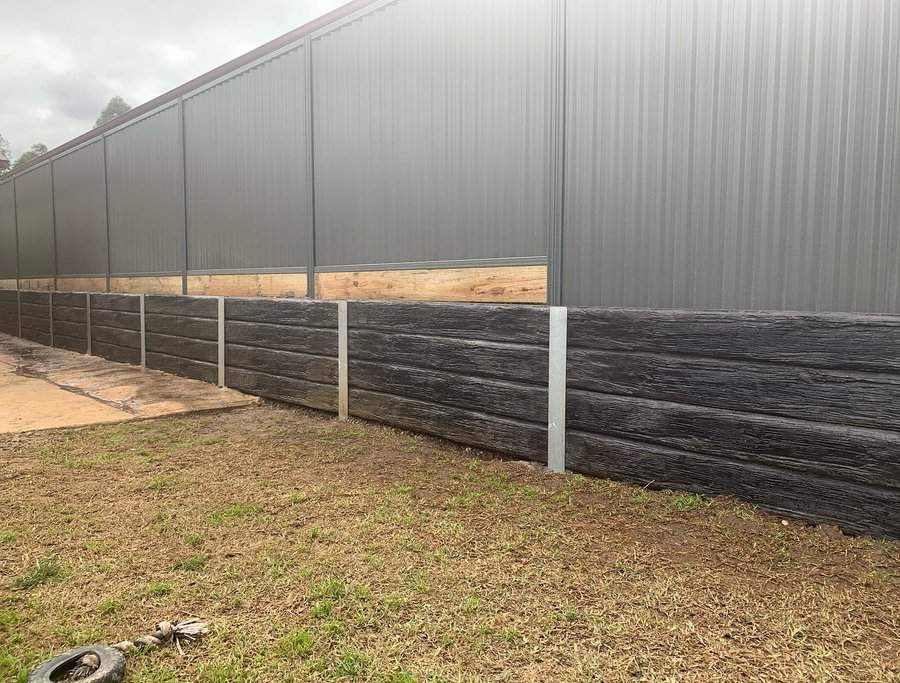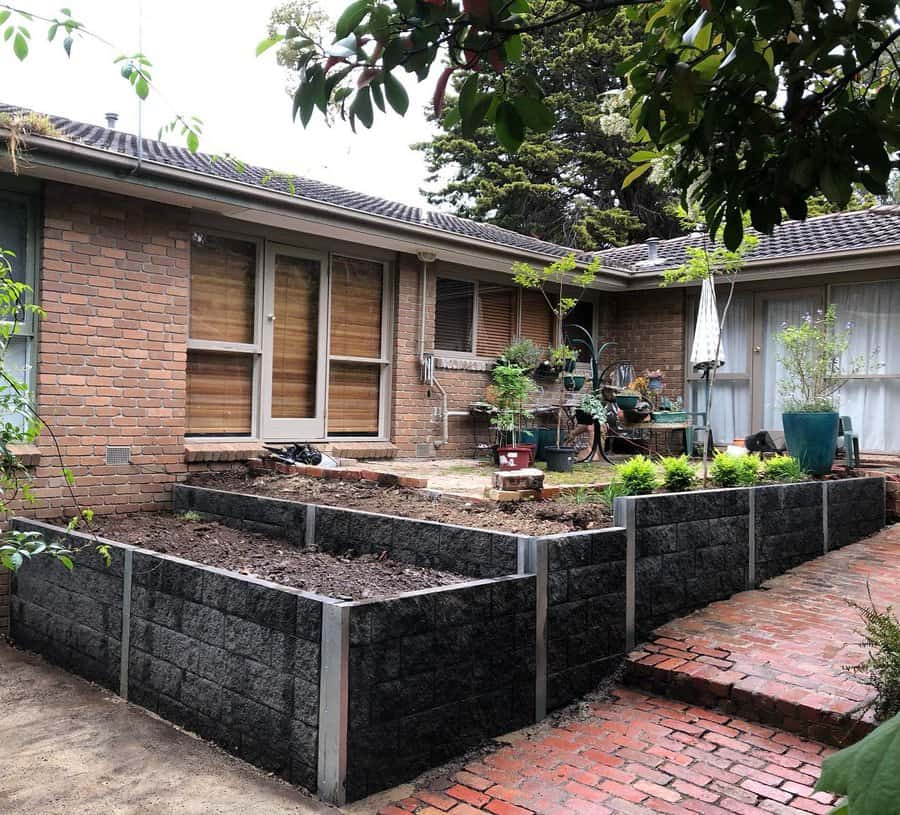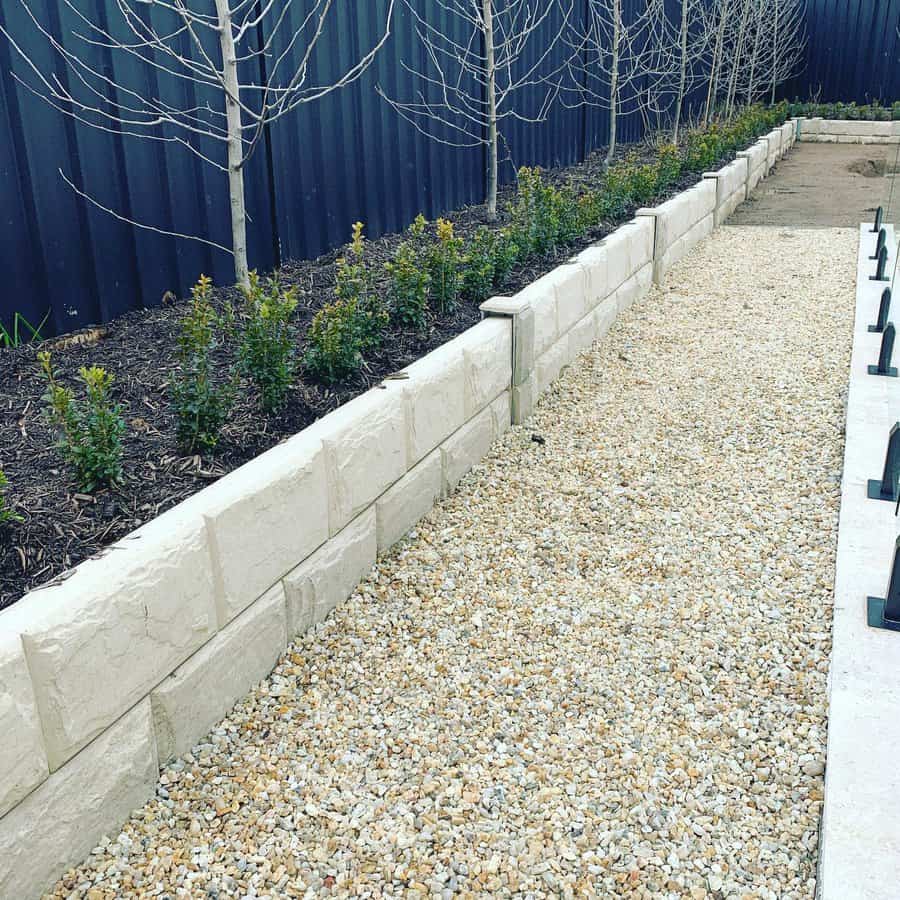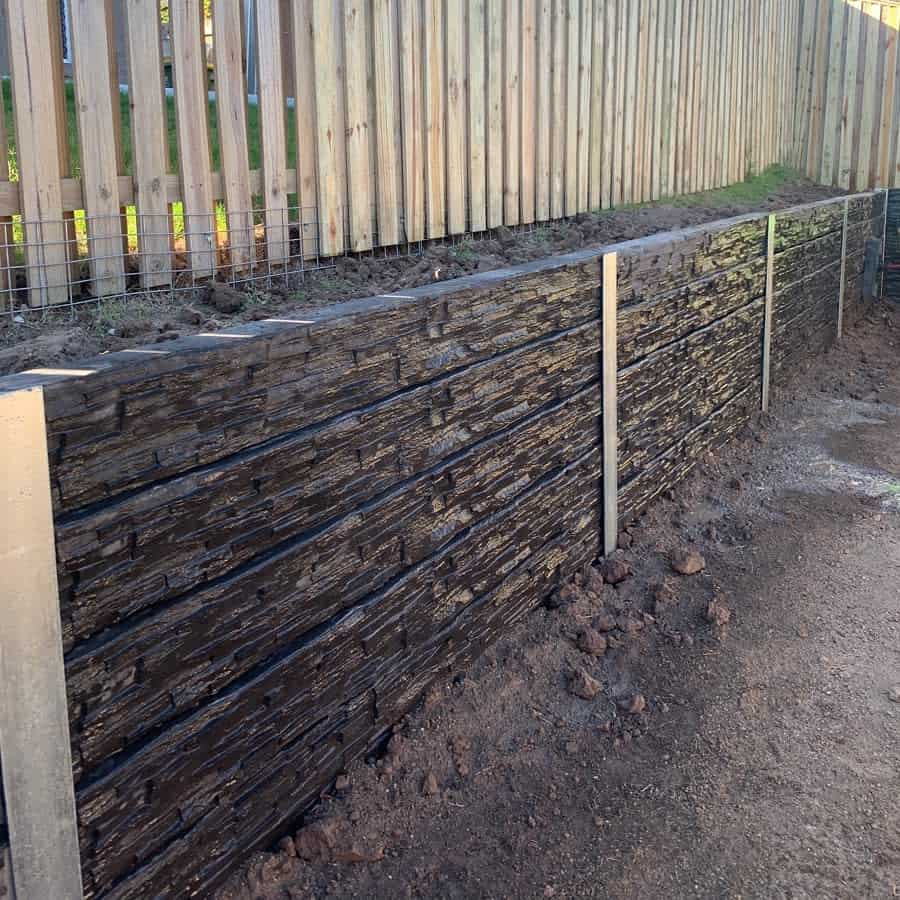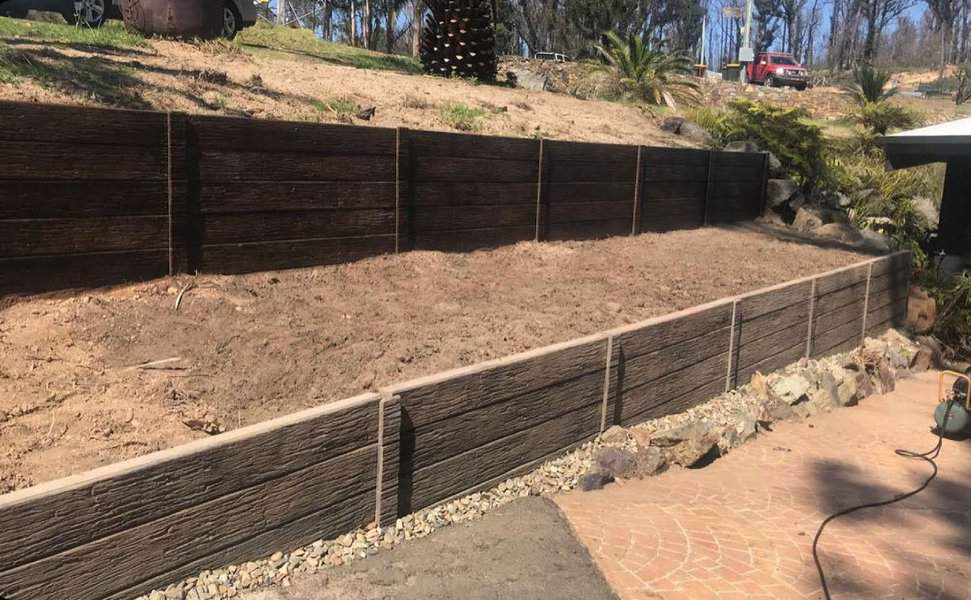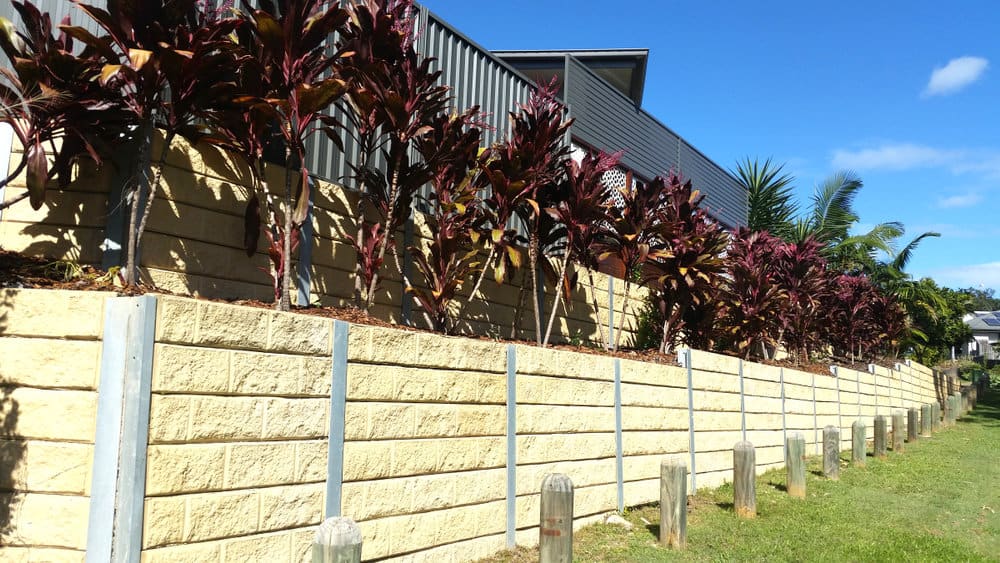 4. Create A Sack Wall
One easy and cost-effective idea is to use sack retaining walls, also known as sandbag walls. These are constructed by filling heavy-duty fabric bags with stones or materials such as mortar and then stacking them against a retaining wall.
Sack retaining walls can be used to protect areas from erosion, help divide spaces, and give character to a landscape. So if you're looking for a unique and low-maintenance way to upgrade your home's outdoor area, consider adding some sack retaining walls!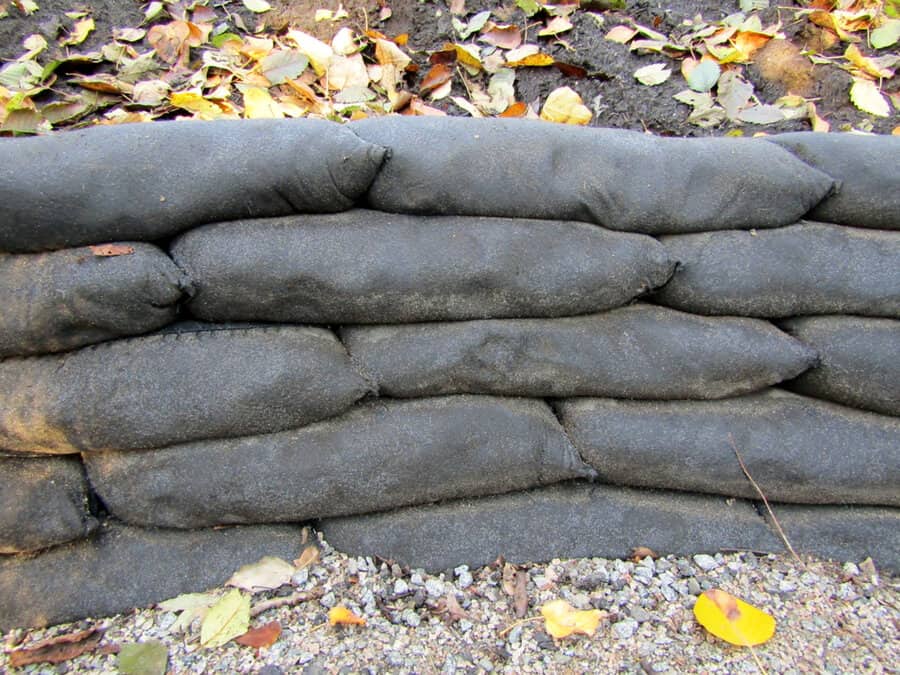 5. Repurpose A Pile Of Tires
Unique and creative retaining wall ideas are popping up all over the country. One of the most popular styles of retaining walls is a tire retaining wall that really stands out in any landscape. Reusing and repurposing tires instead of throwing them away is an environmentally-friendly choice and helps create a beautiful outdoor look.
A tire retaining wall is a great way to keep your flowerbeds in place while providing a different aesthetic to your outdoor space. It's easy to build a tire retaining wall by stacking up old tires like you would with a pile of bricks.
You can often find used tires at tire stores, salvage yards, or junkyards, so don't let that fact deter you from trying this style. With careful planning, you can end up with an eye-catching tire wall that will last years.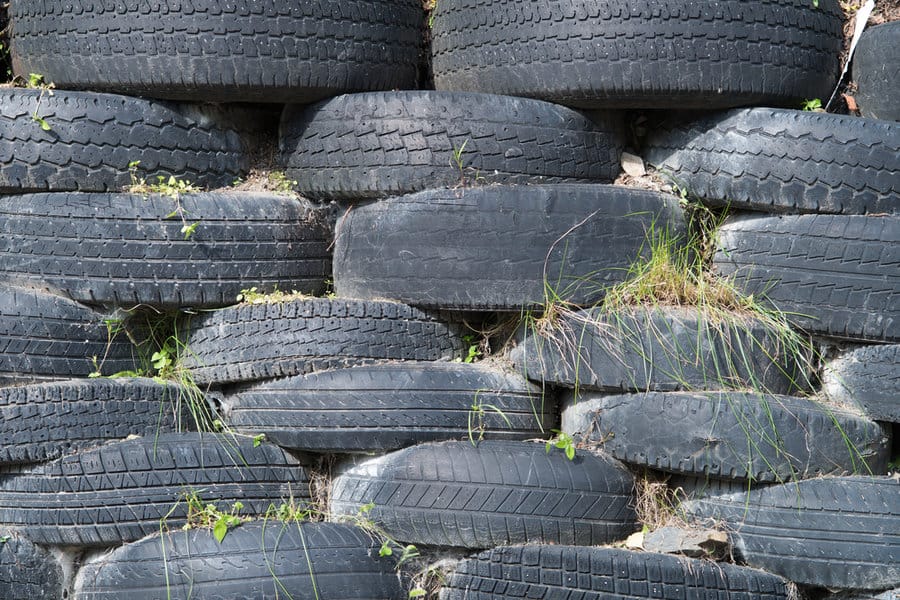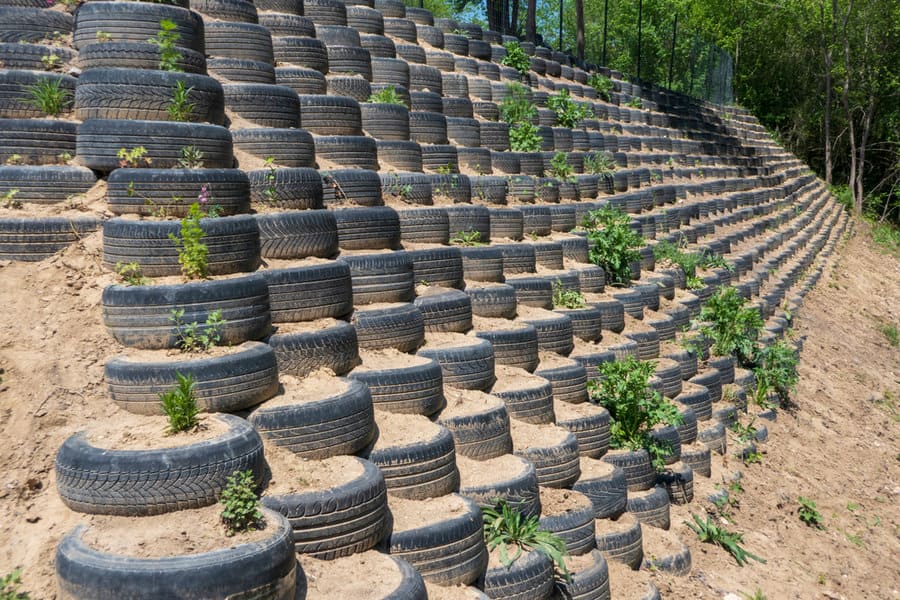 6. Try Potted Plants
If you're looking to create a truly unique retaining wall in your outdoor space, why not explore potted plants as an option? With their versatility and natural beauty, potted plants can become an eye-catching element of your retaining wall.
Go a step further and build a vertical garden or living wall full of lush potted greenery for an unbeatable statement piece. Depending on the size and shape of the area, this could add unexpected color, texture, and depth that will transform your landscape.
The possibilities are truly endless and potted plants can be just the thing to put that extra special finishing touch on your retaining wall project!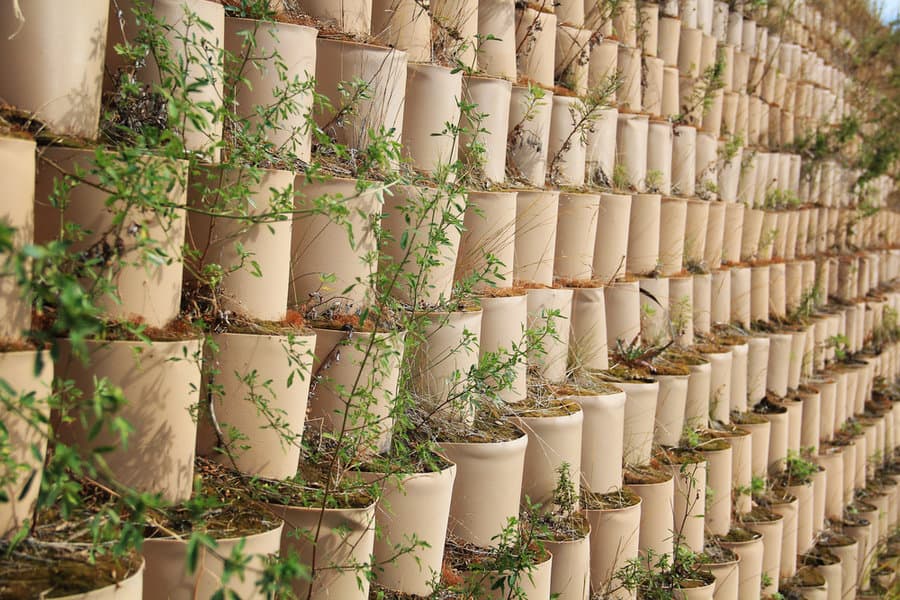 6. Preassemble Gabion Walls
Thinking of interesting retaining wall ideas? Look no further, gabion walls are here to save the day! A gabion wall is basically a space that is filled with stone or rocks which is held together tightly with a wireframe, offering an aesthetically pleasing look and feel.
Plus, the individual gabions offer added strength because each gabion acts as its own column. This can be especially useful for helping hold back significant amounts of earth or other materials. So when it comes down to considering retaining wall ideas for your project, gabion walls won't let you down!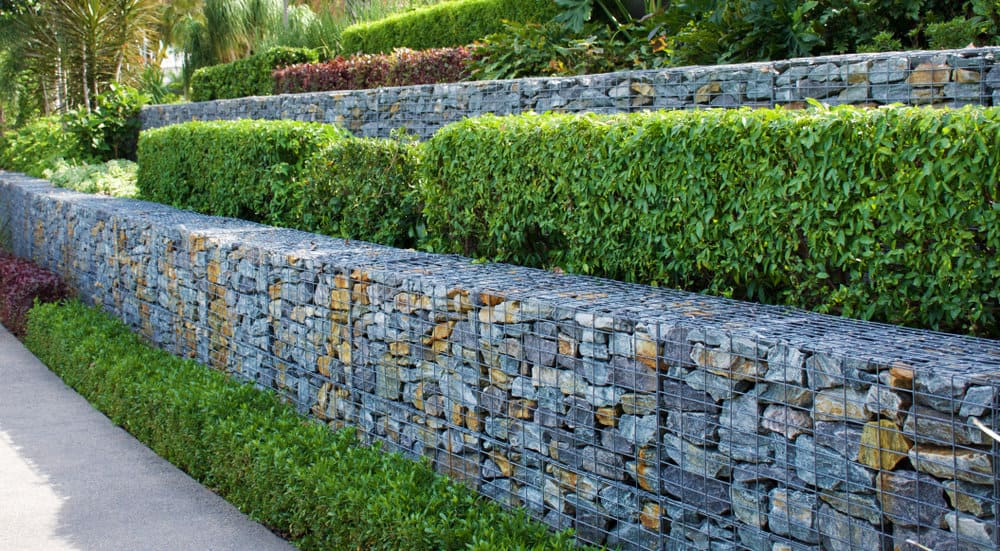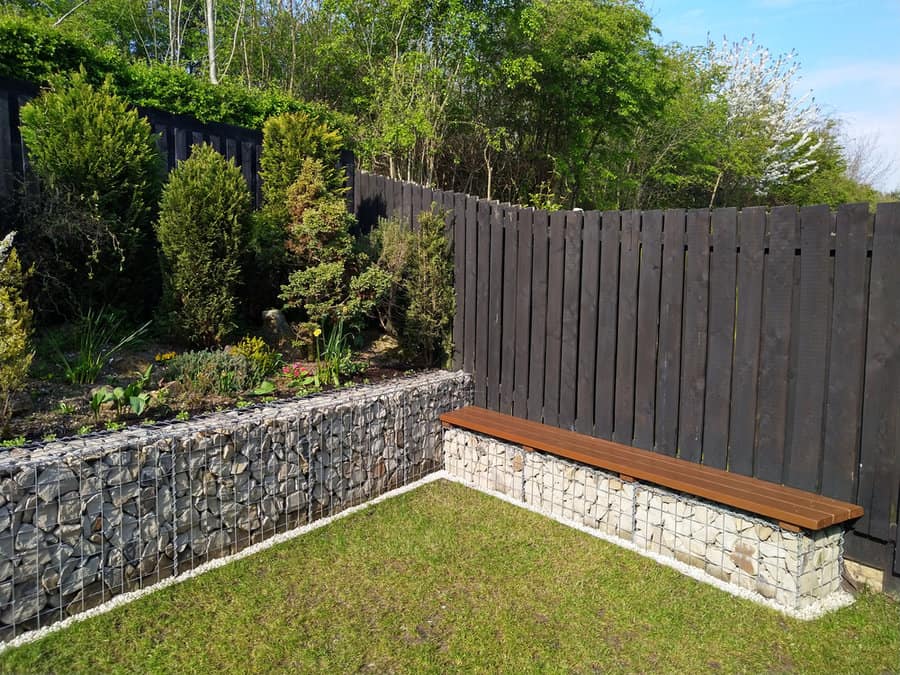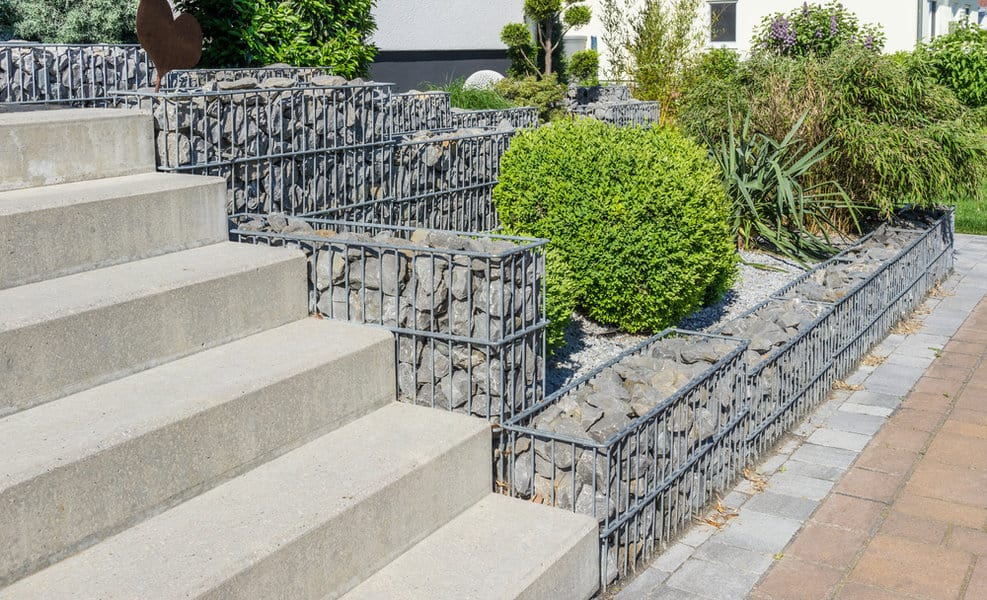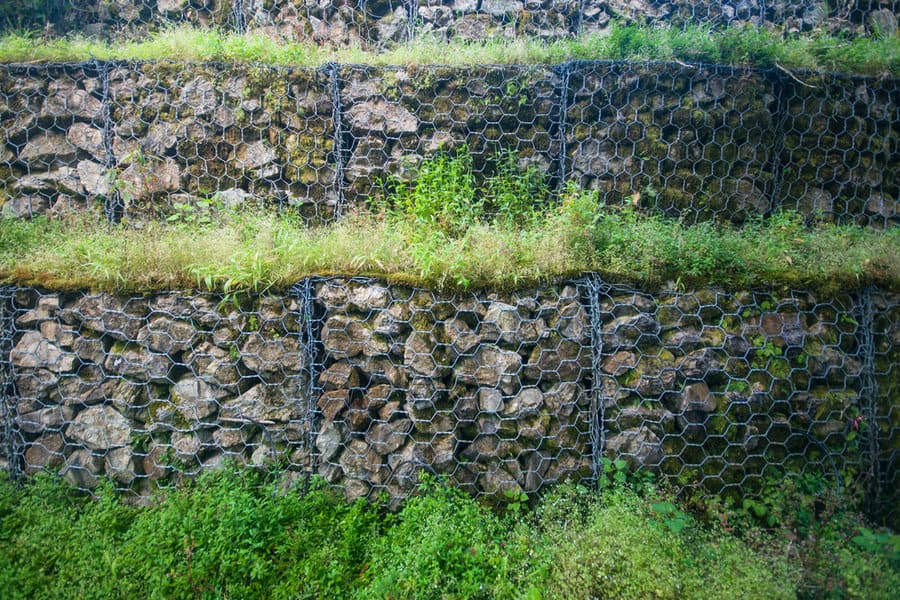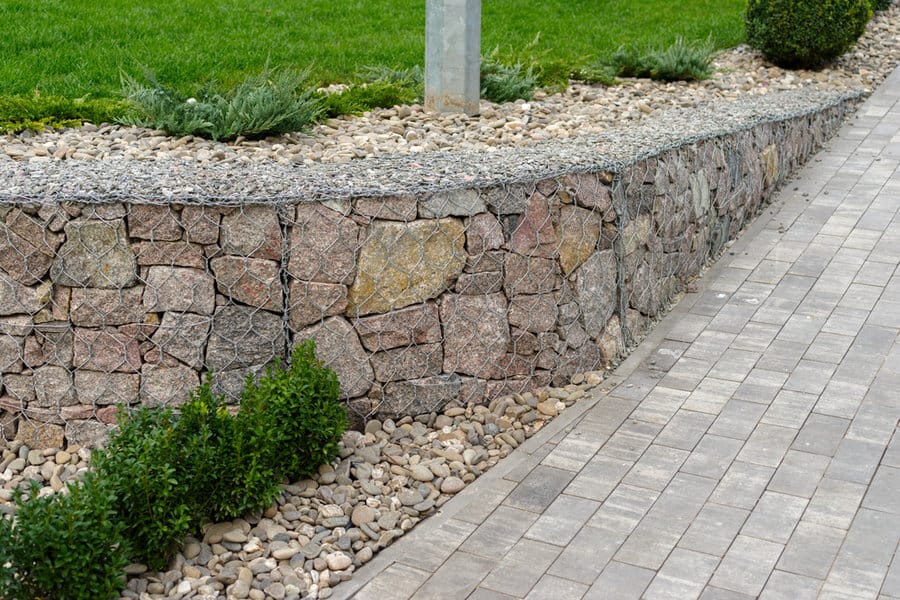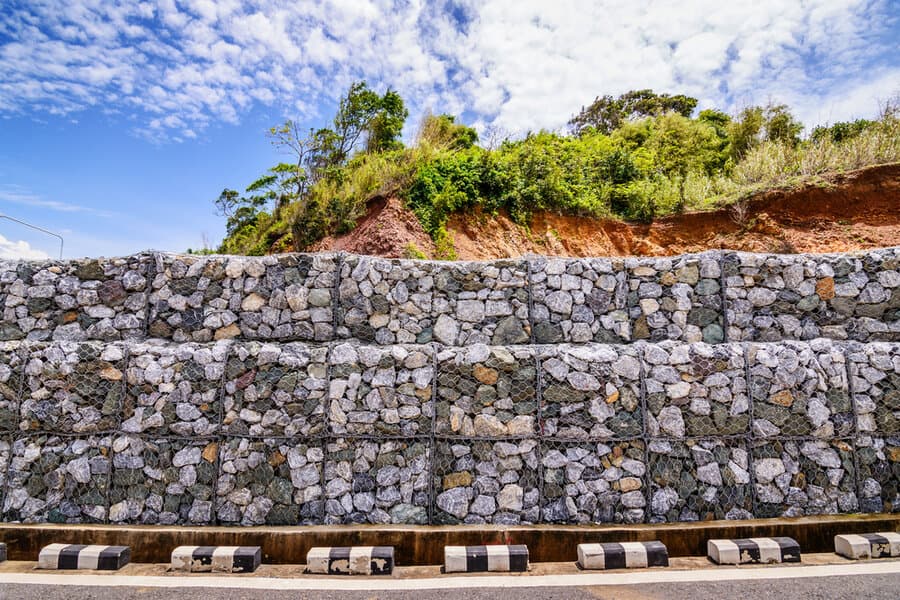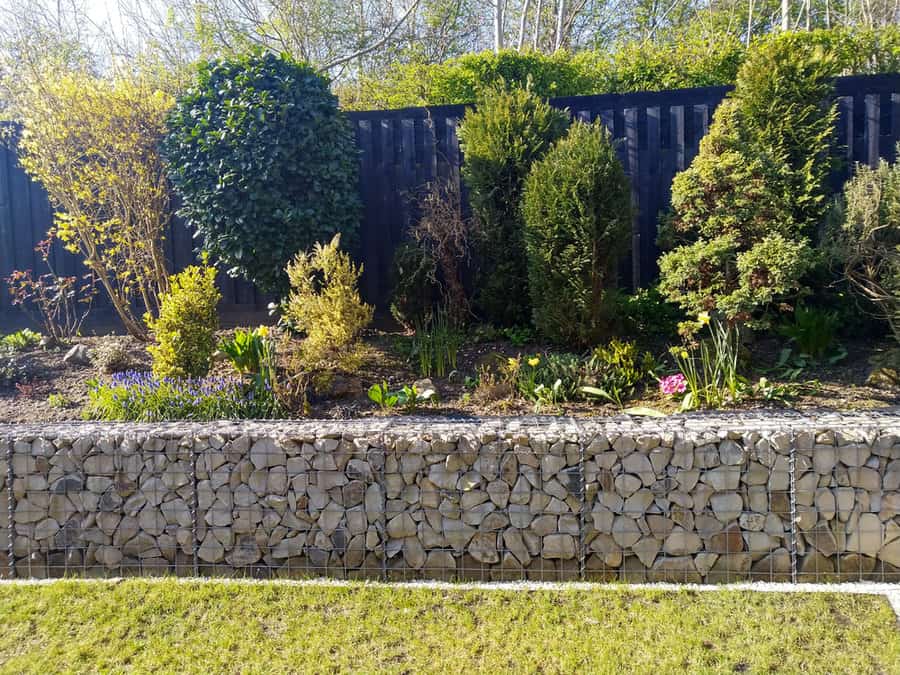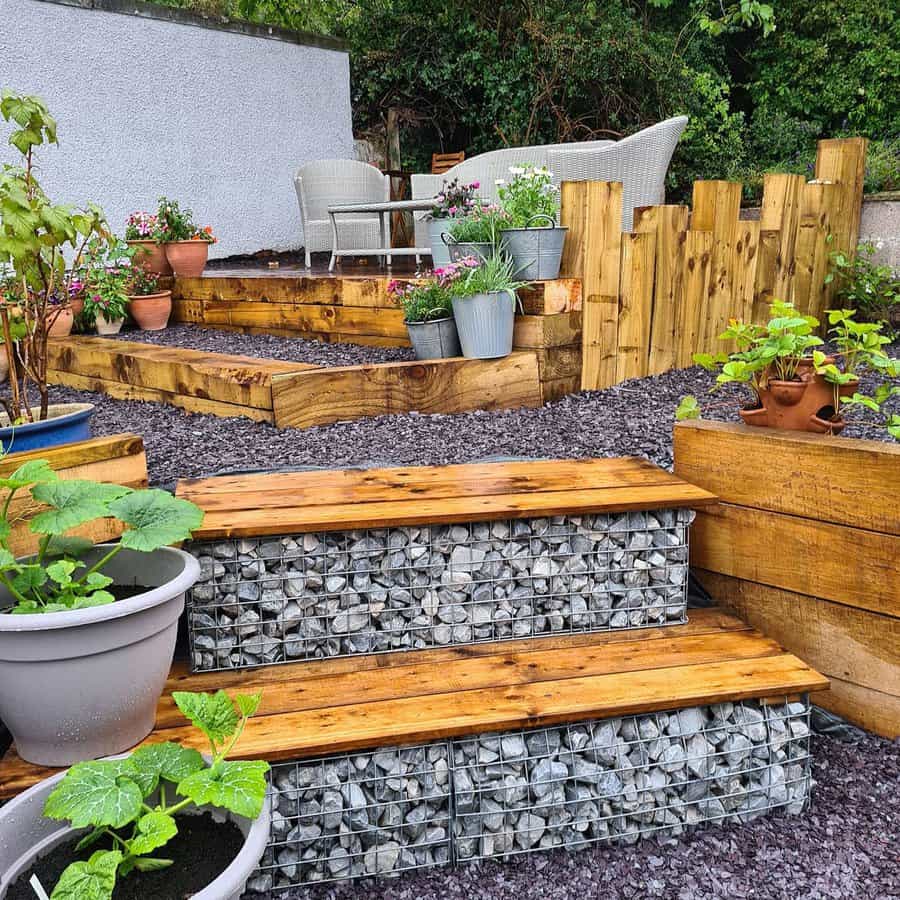 7. Grow A Garden Bed For Each Sloping Step
Retaining walls can be very effective in helping plants and soil cope with varying levels of incline, thereby providing the garden with longer-term stability and minimizing soil erosion. Whether you build your own wall from brick or timber, opt for prefabricated concrete blocks, or choose another material suitable for the task – rocks are gaining popularity – there are lots of creative possibilities to explore.
Make sure that whatever material you select is strong enough to provide adequate support and will not require too much maintenance. An experienced landscape gardener may also be able to help bring your garden dream to life!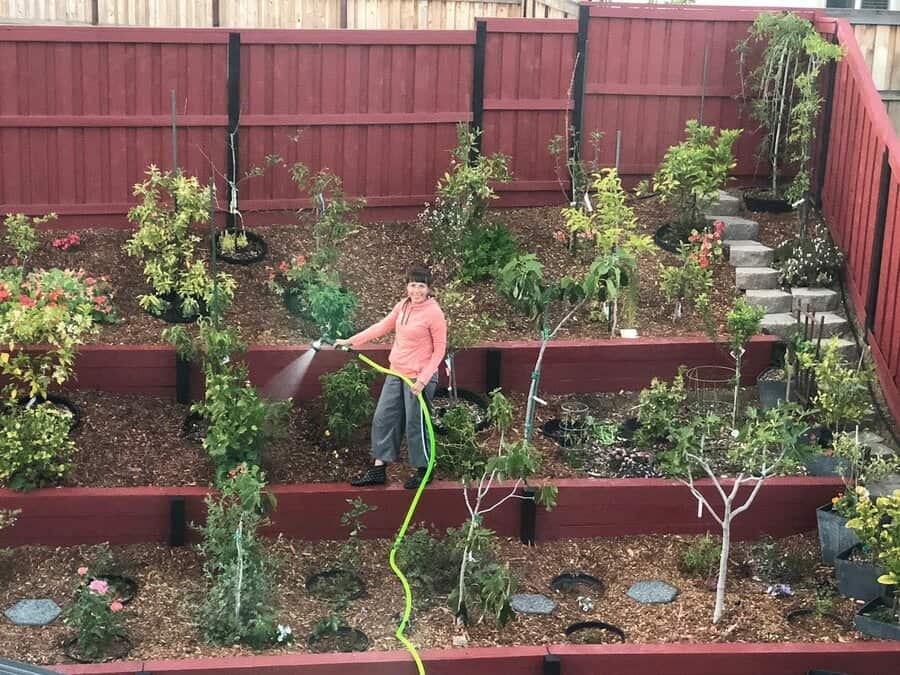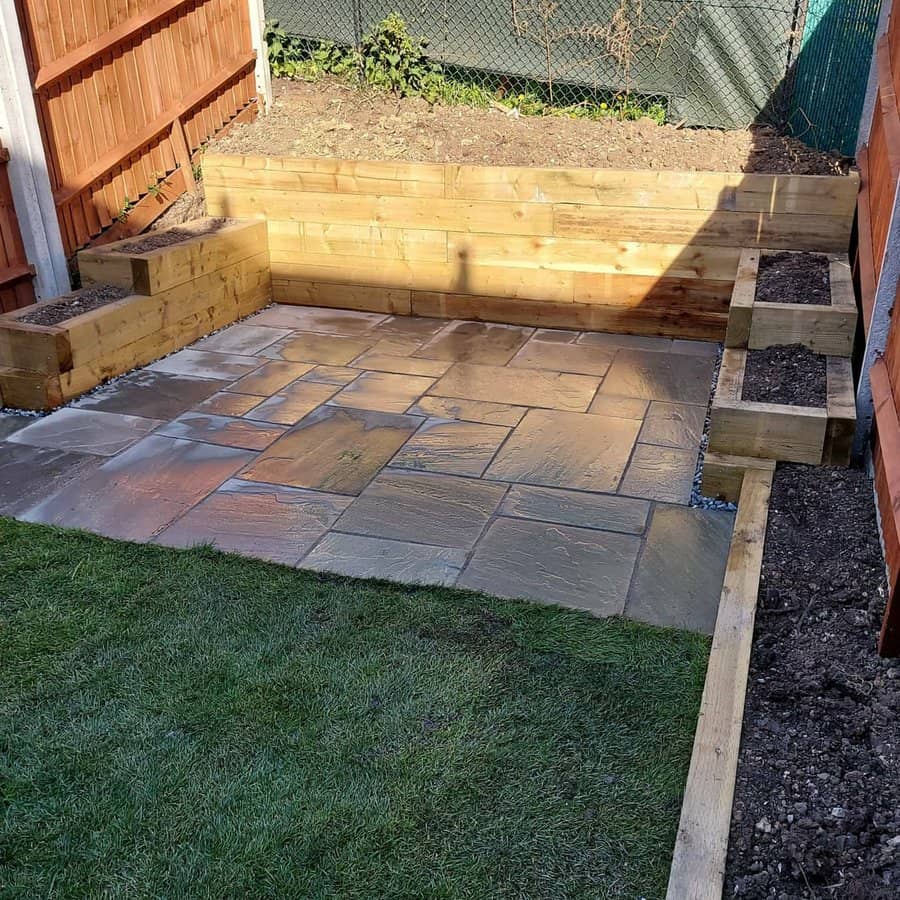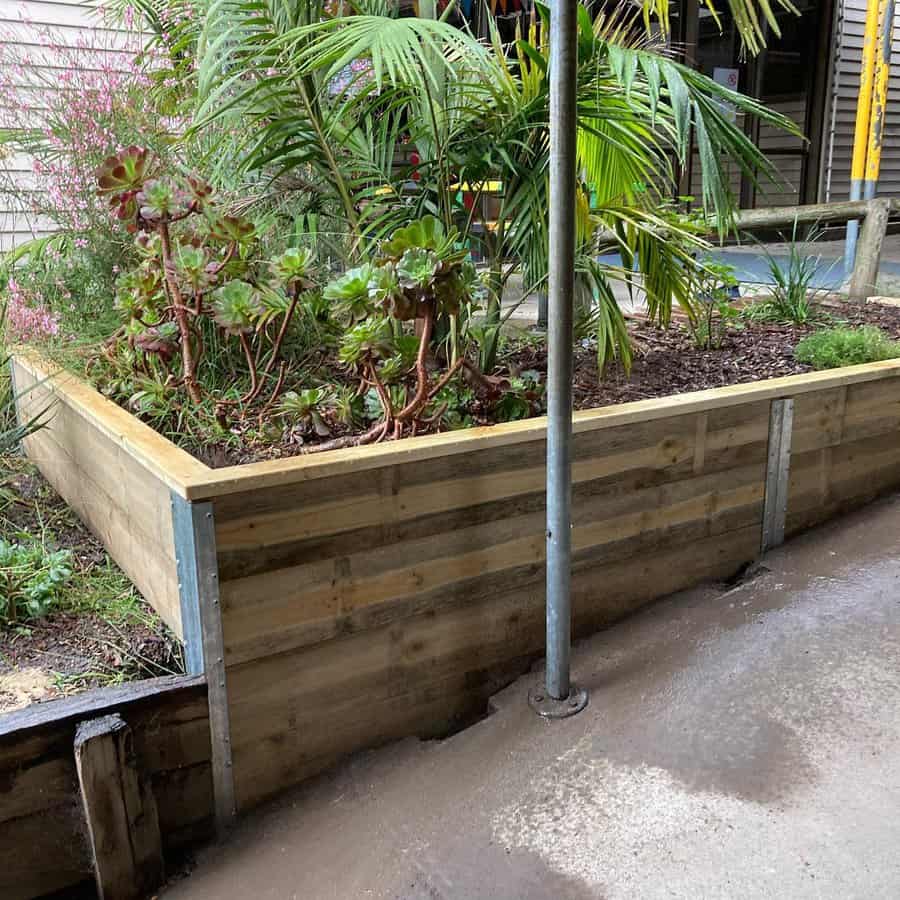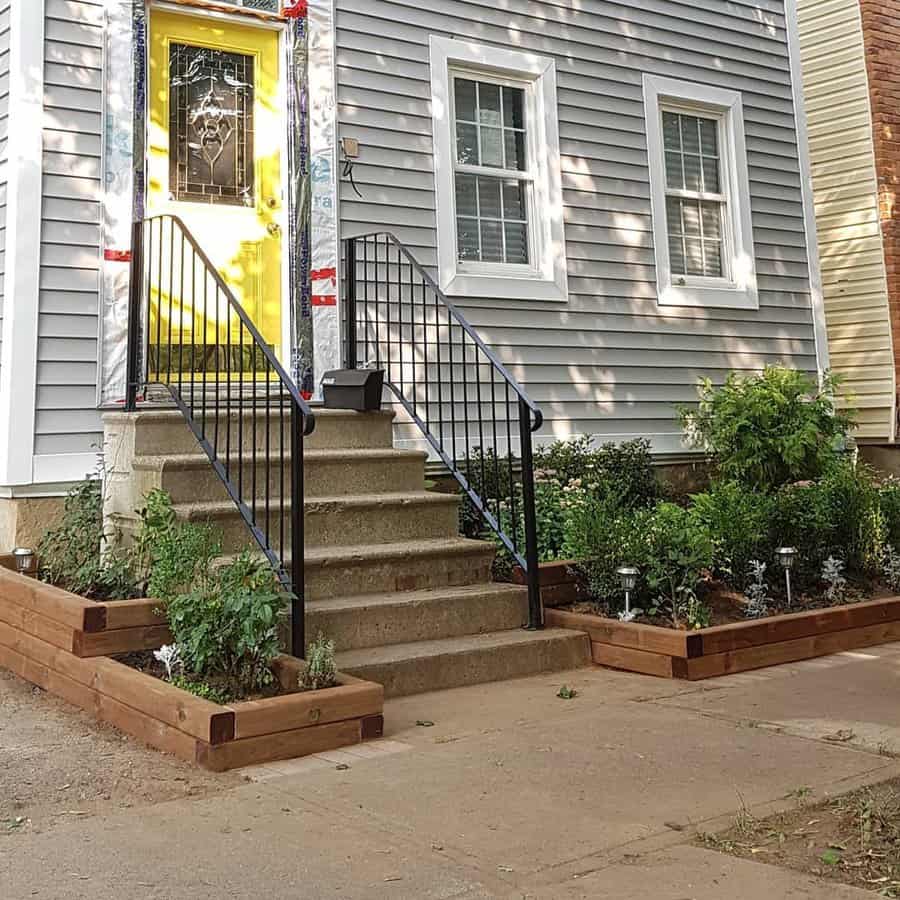 8. Build Retaining Walls To Decorate A Landscape
A landscape with retaining walls is a great way to spruce up your outdoor areas and add visual interest. If you're looking for a creative application, why not try incorporating artificial grass with unique pebbles into the wall?
This juxtaposition of materials can create an interesting contrast, as well as give off a modern vibe. Be sure to strategically place the items to maximize the overall effect and you'll have yourself a stunning landscape in no time!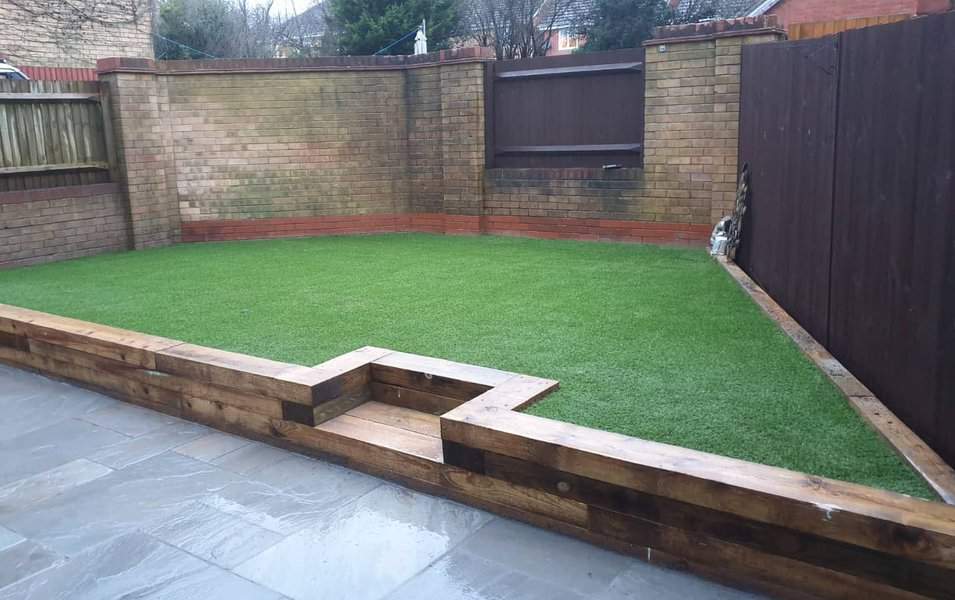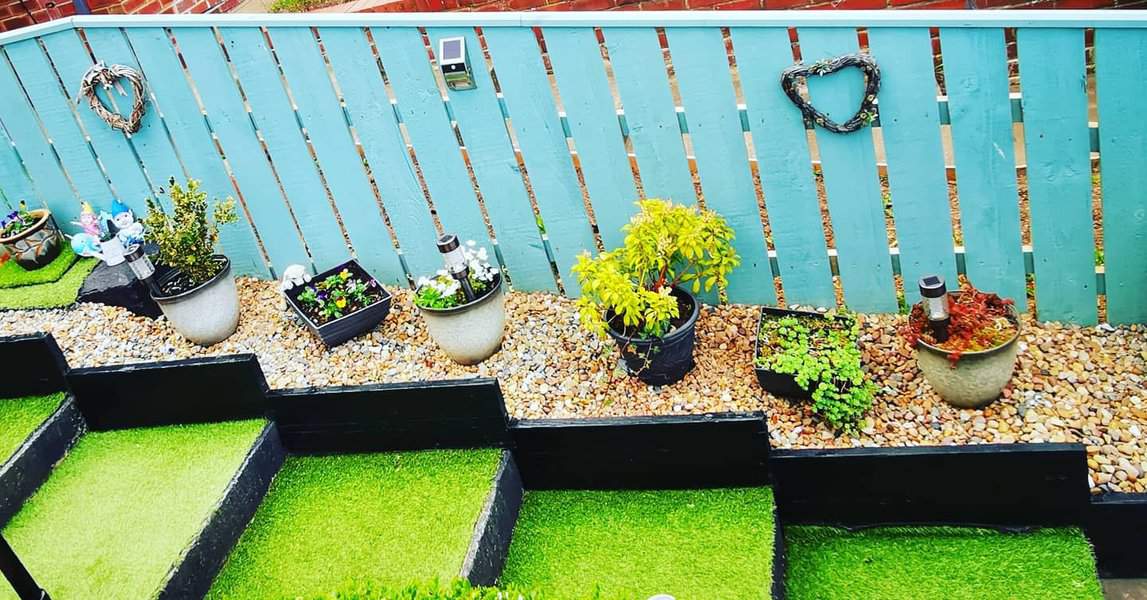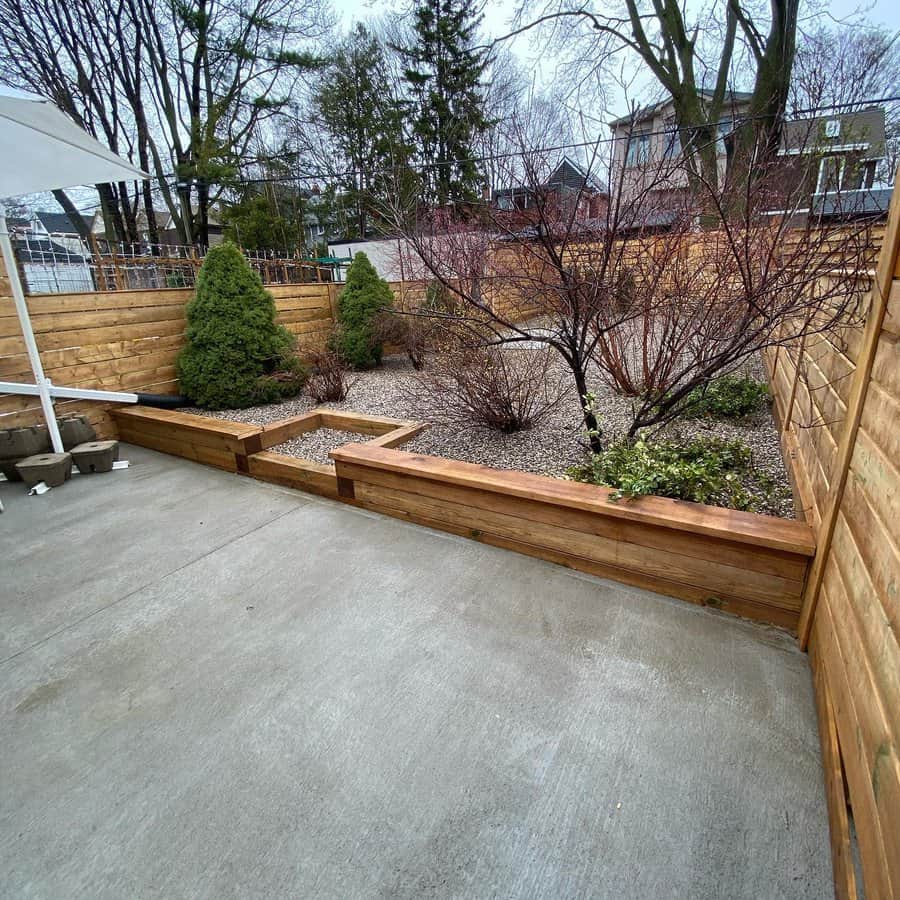 9. Go For A Rustic Look With Logs
Anyone wanting to go for a truly rustic look with their retaining wall should consider using logs. Log retaining walls not only offers an appealing aesthetically but also create structure and stability to the surrounding landscape. In addition, logs come in varying thicknesses and materials, so finding one that fits your individual style shouldn't be too difficult.
As an added benefit, some log retaining walls have a natural resistance to pests and decay caused by harsh weather conditions. With the right care and maintenance, if done correctly retaining walls made with logs can be enjoyed for many years to come!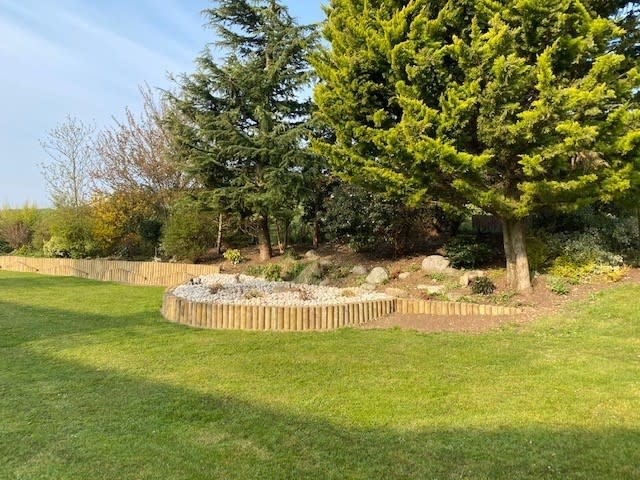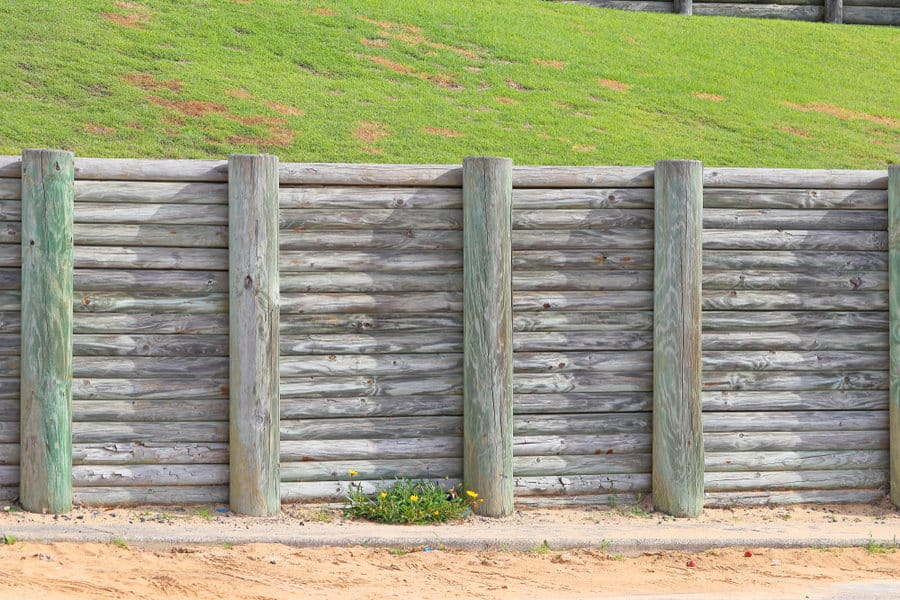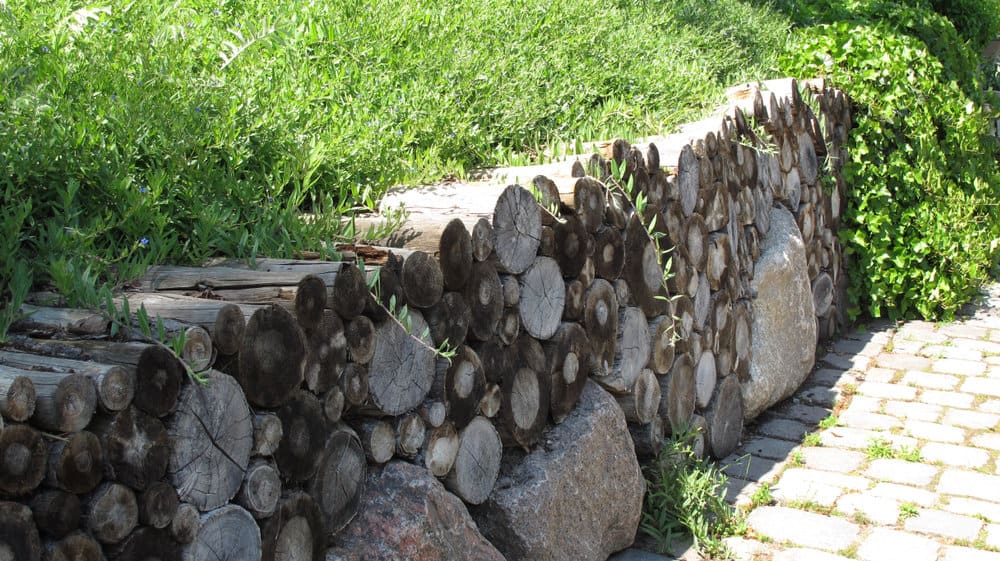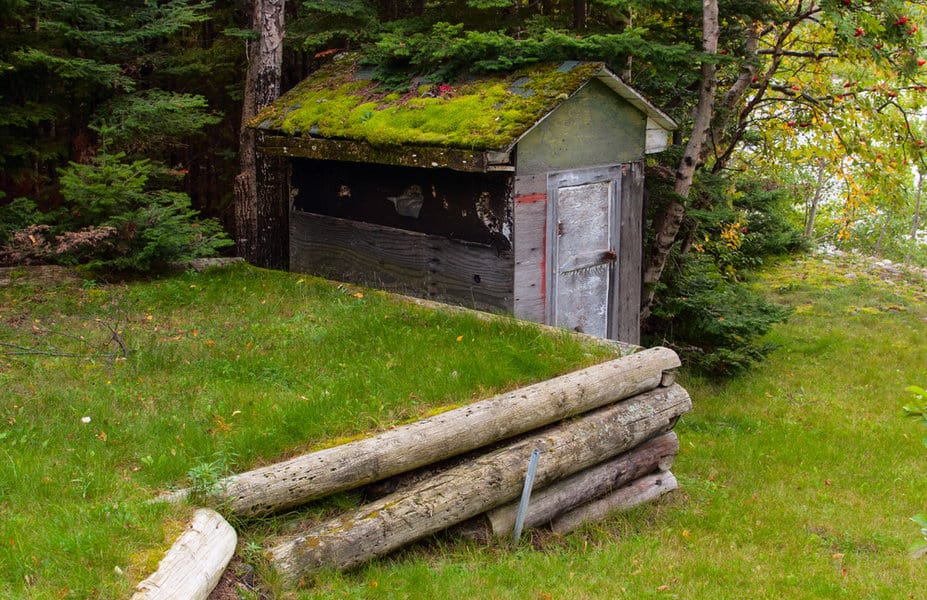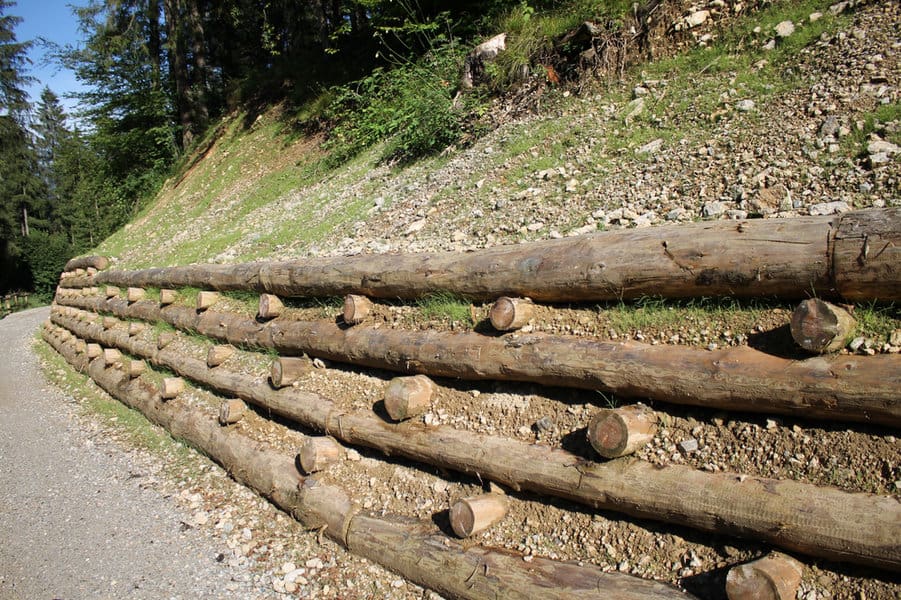 10. Choose Metal For A Modern & Sleek Finish
For those looking to make an impact on their yard, metal retaining walls are a great idea. Not only will metal walls give a modern and minimalist look but they are also incredibly versatile and durable. With metal retaining walls, you can create unique landscaping designs that complement your house exterior or even add your favorite colors through metal coatings.
You can also opt for metal walls with intricate patterns that add extra visual interest to the project without overwhelming other design elements. Ultimately, metal retaining walls provide an array of options for making your landscape shine!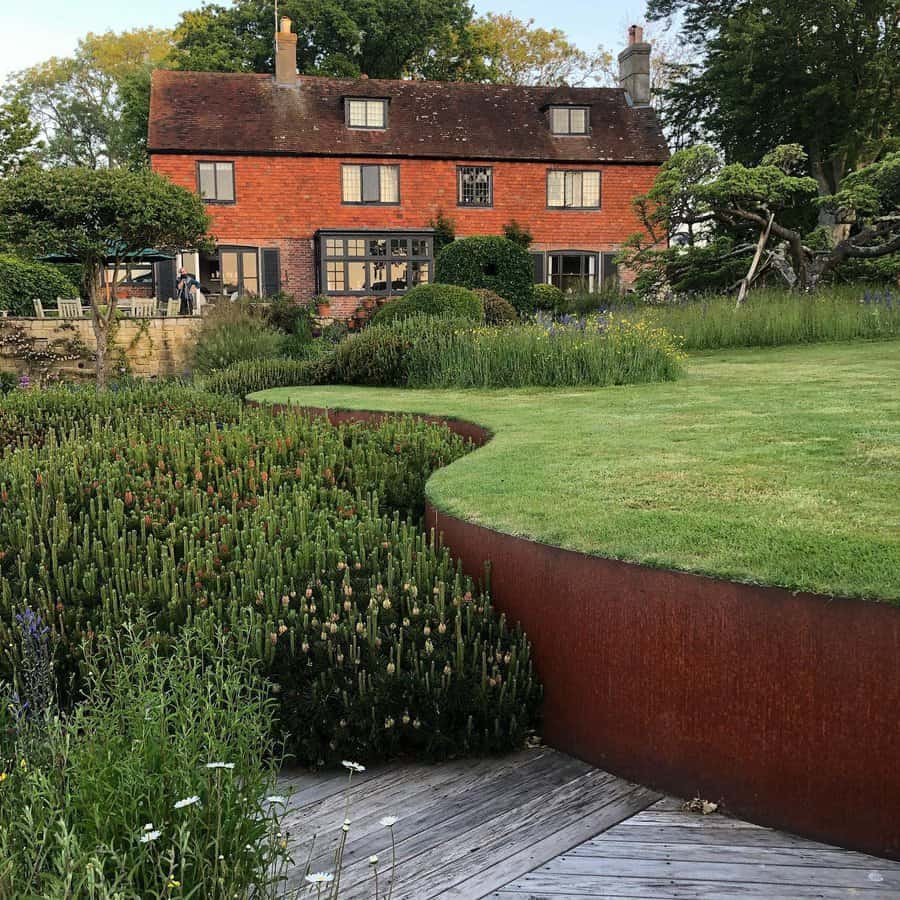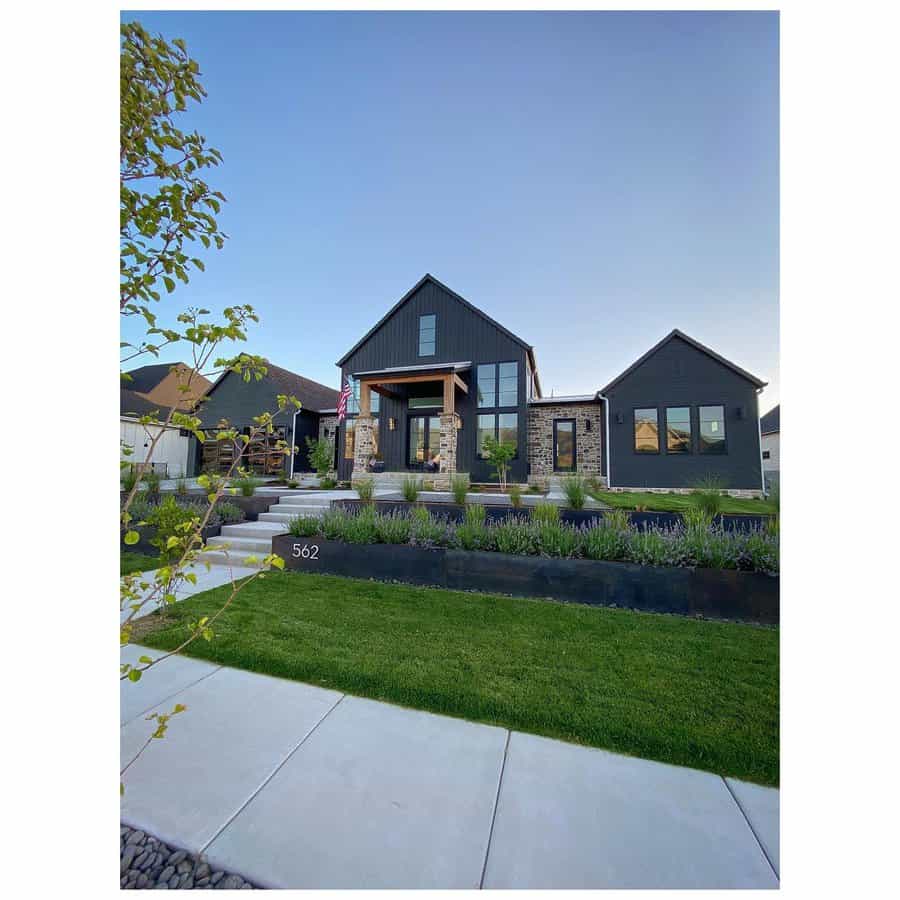 11. Create A Natural Look With Rocks and Boulders
Looking for natural-looking retaining walls? Try adding natural stone walls. You don't have to go with a traditional wall approach. Instead, opt for large boulders and rocks that are placed naturally in the landscape for a more rustic look.
Not only will the natural stones create an eye-catching effect, but it will also be very durable and last longer due to their natural strength. Furthermore, natural stone is often cheaper than manufactured walls and easier to install without professional help so you can save on labor costs.
When done correctly, natural stone walls can give your property a classic, timeless feel while providing solid functional support.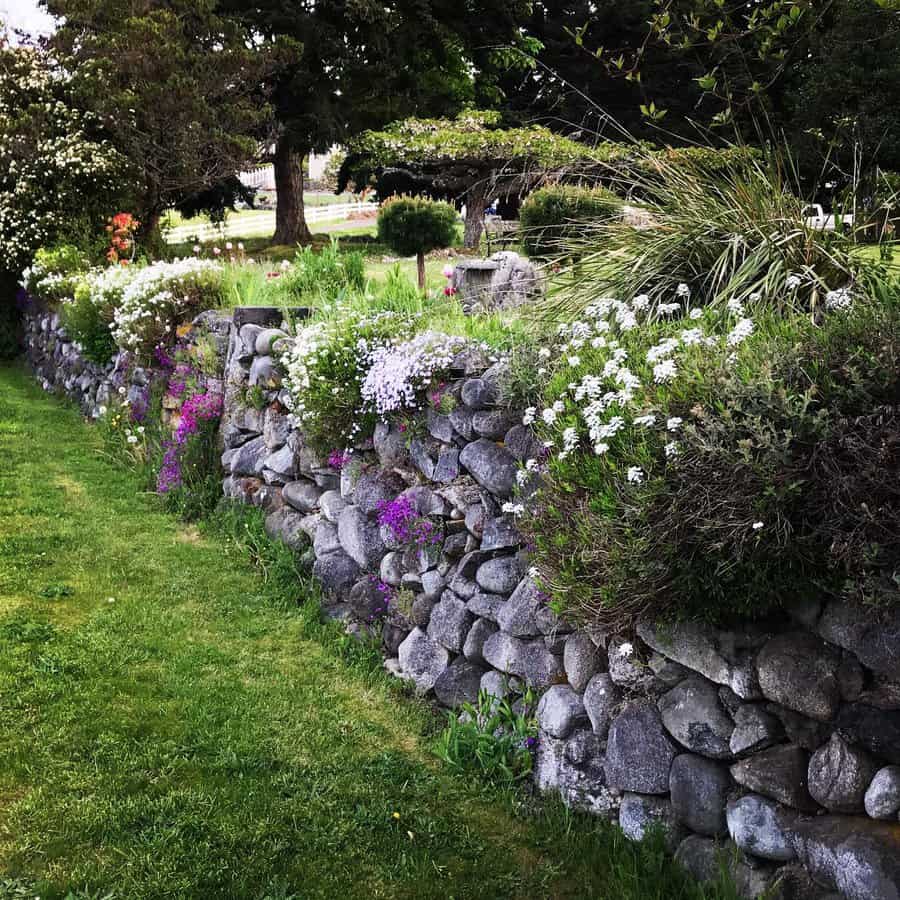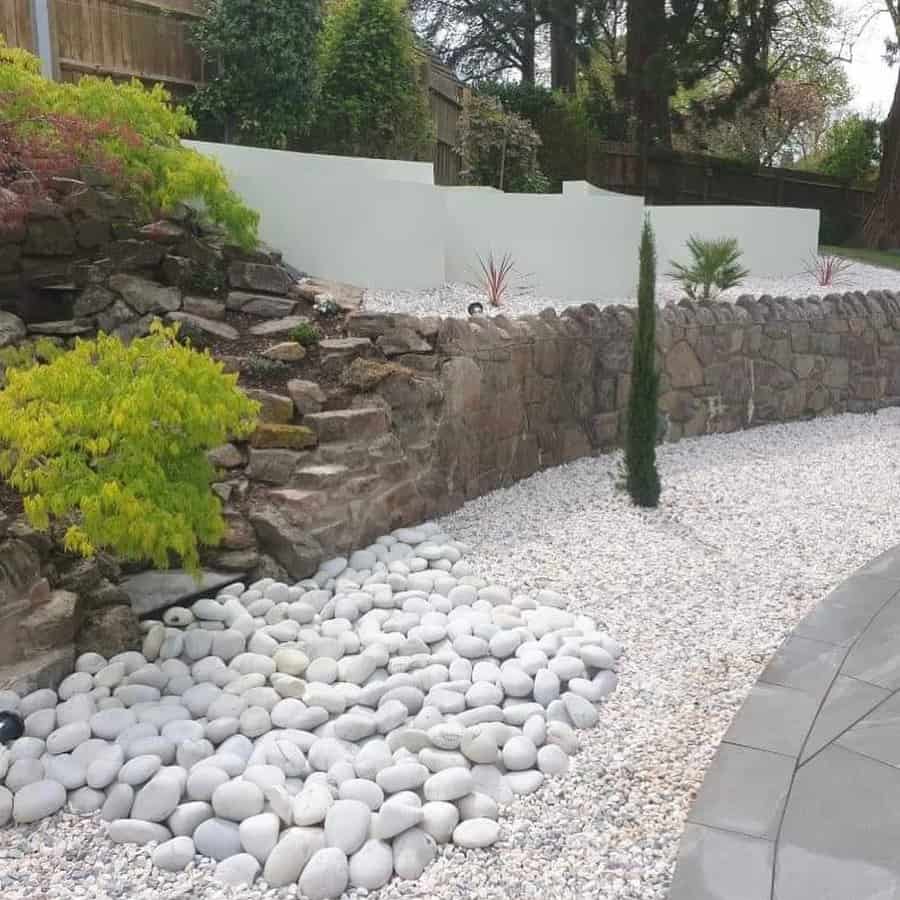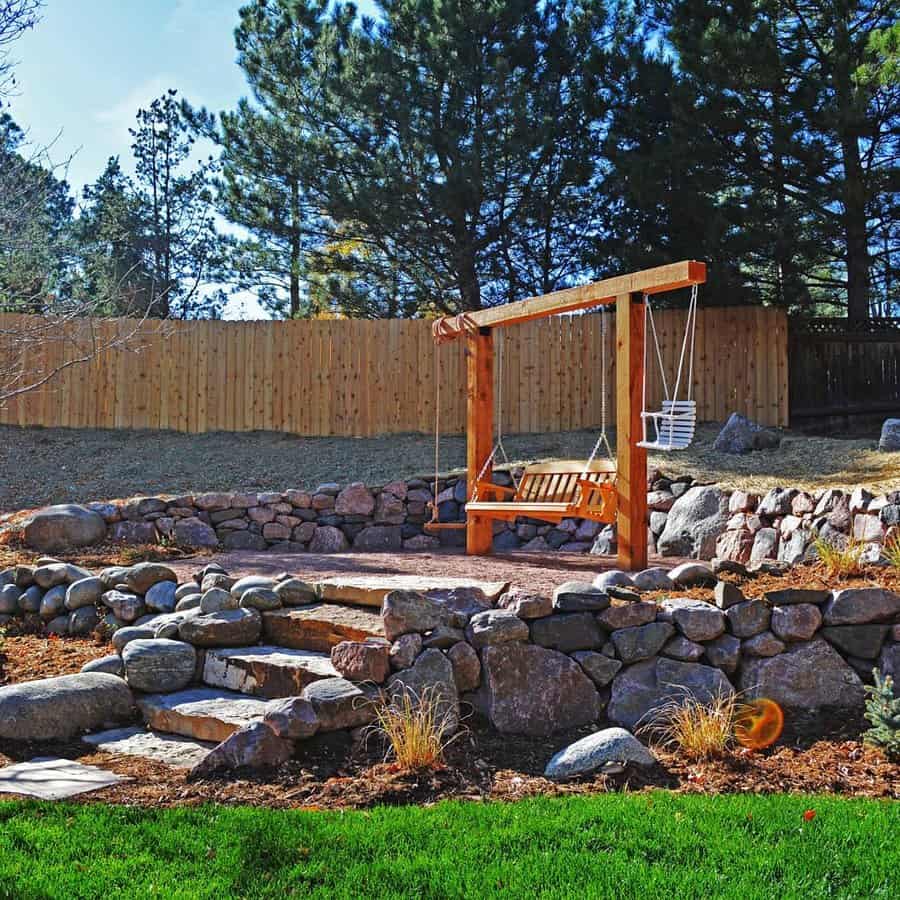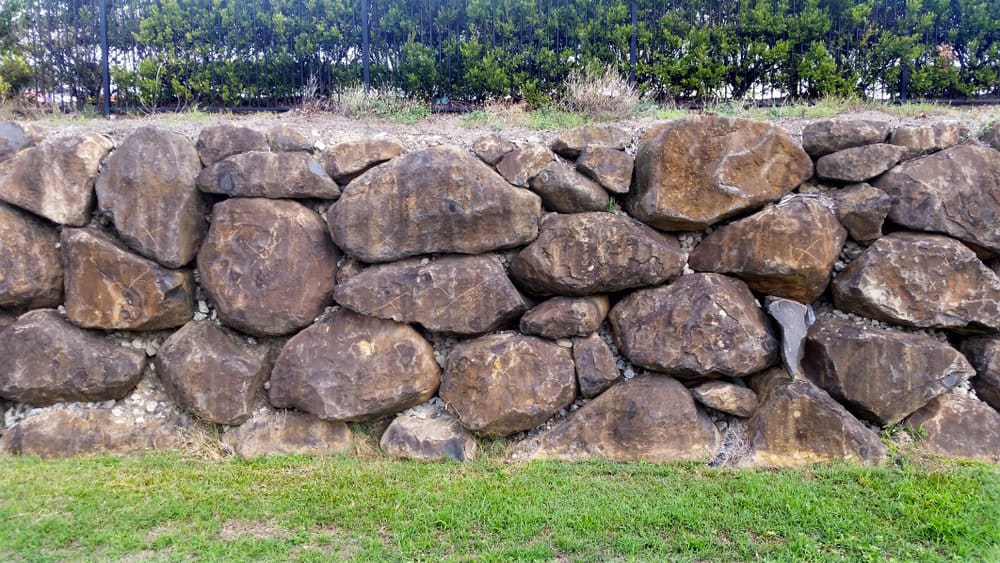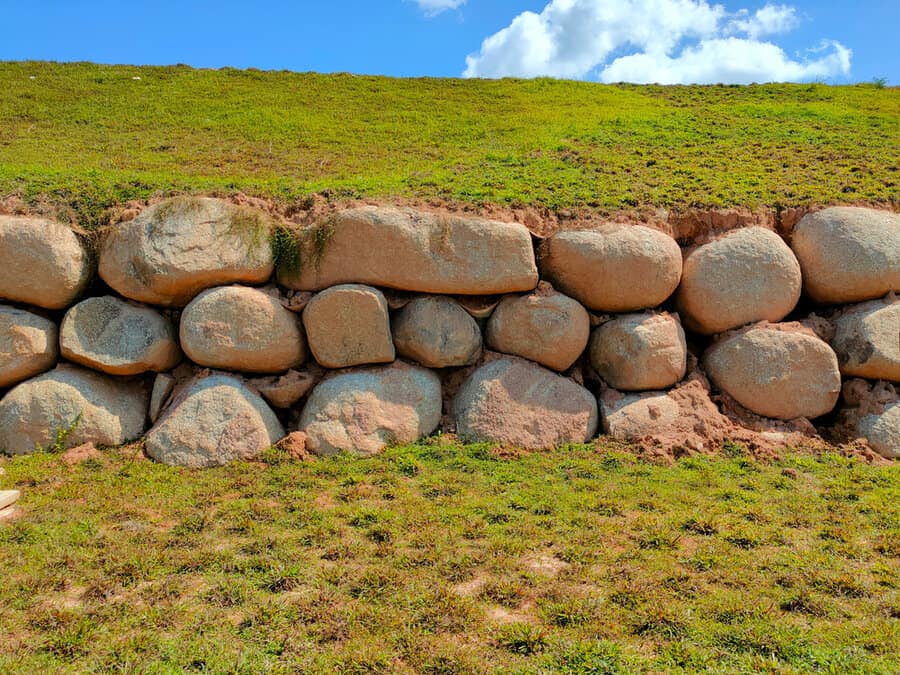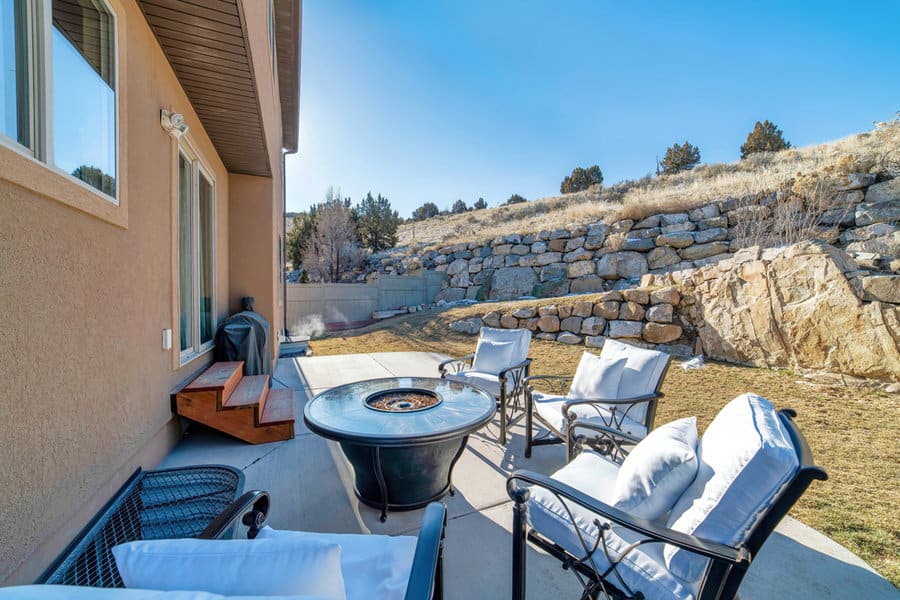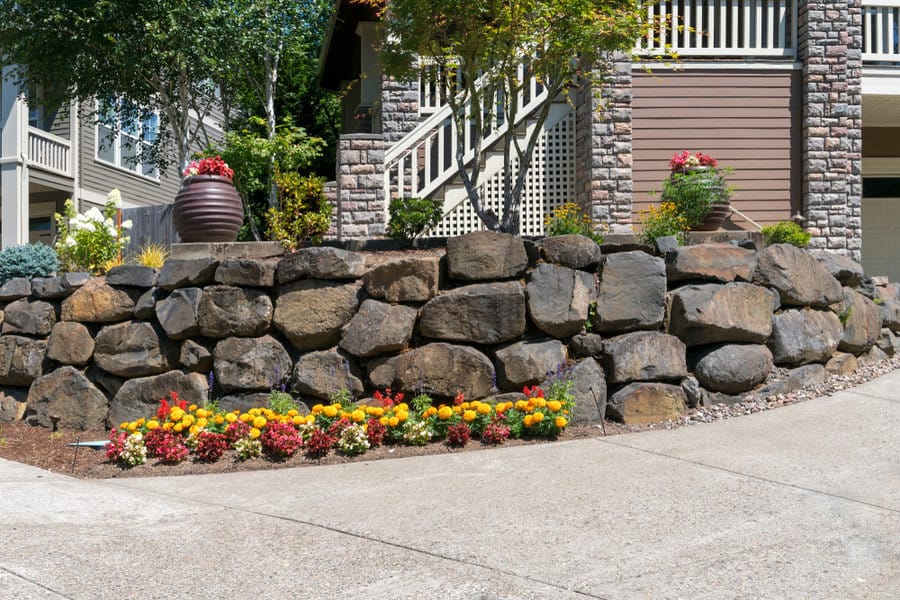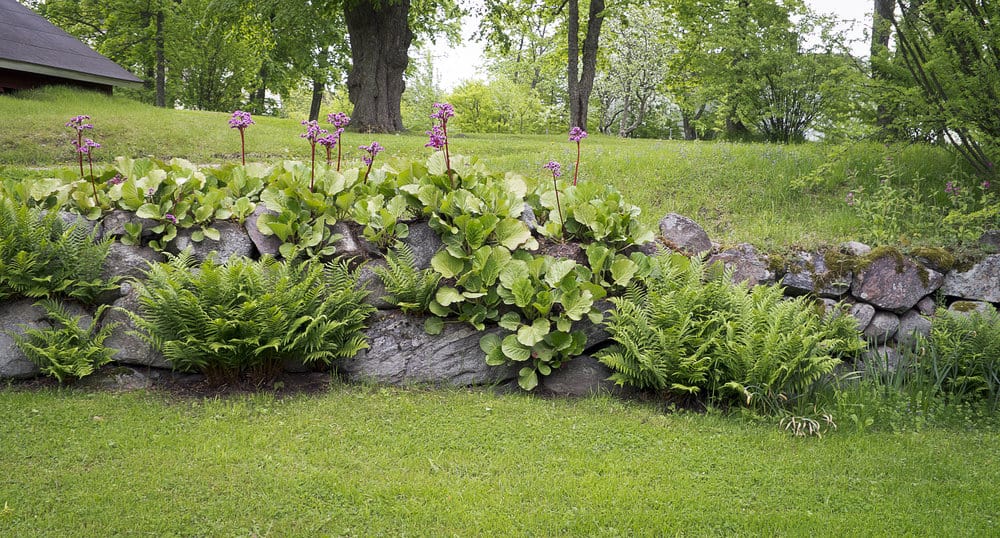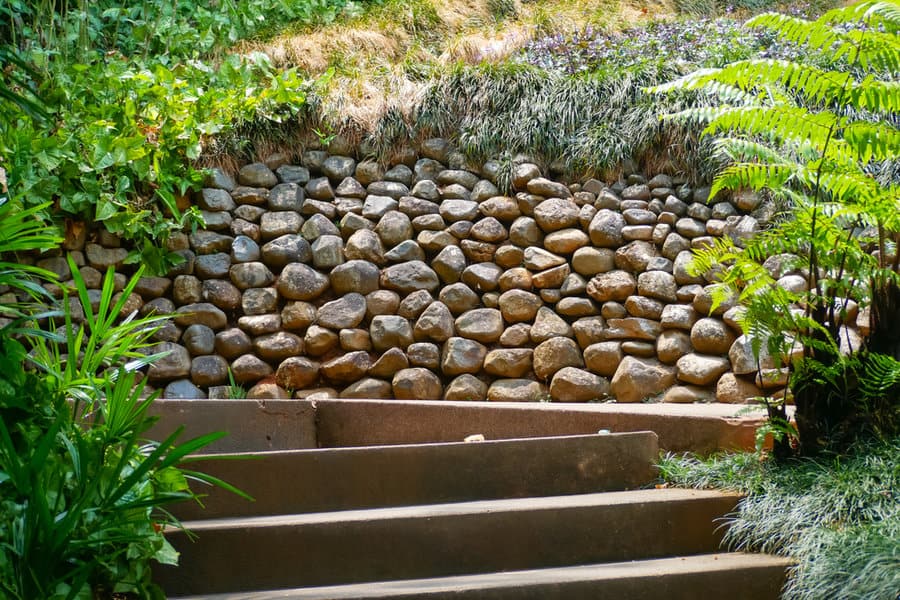 12. Use Wooden Panels Or Wood Beams
Retaining wall ideas don't have to be complicated. Often the simplest solutions offer standout results! Consider wooden panels for the look of a classic wooden fence along with the stability of a retaining wall.
You can also use wood beams for extra reinforcement in areas that might require it, such as curves, steps, or other not-so-standard shapes. In both cases, you'll get an equally beautiful finished design without compromising on necessary strength and function.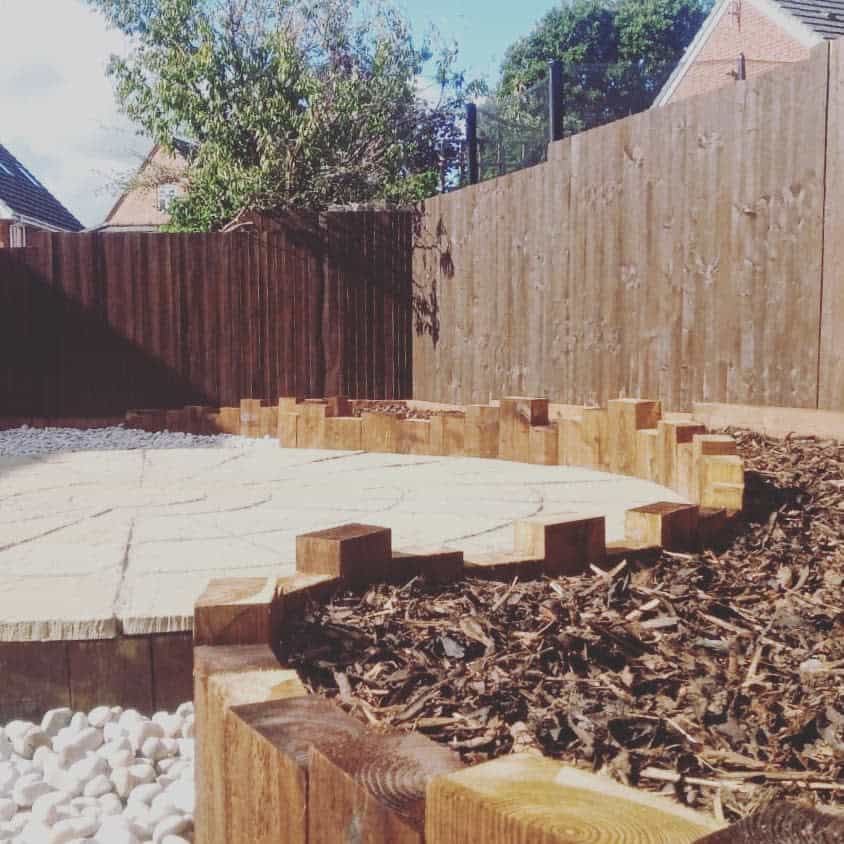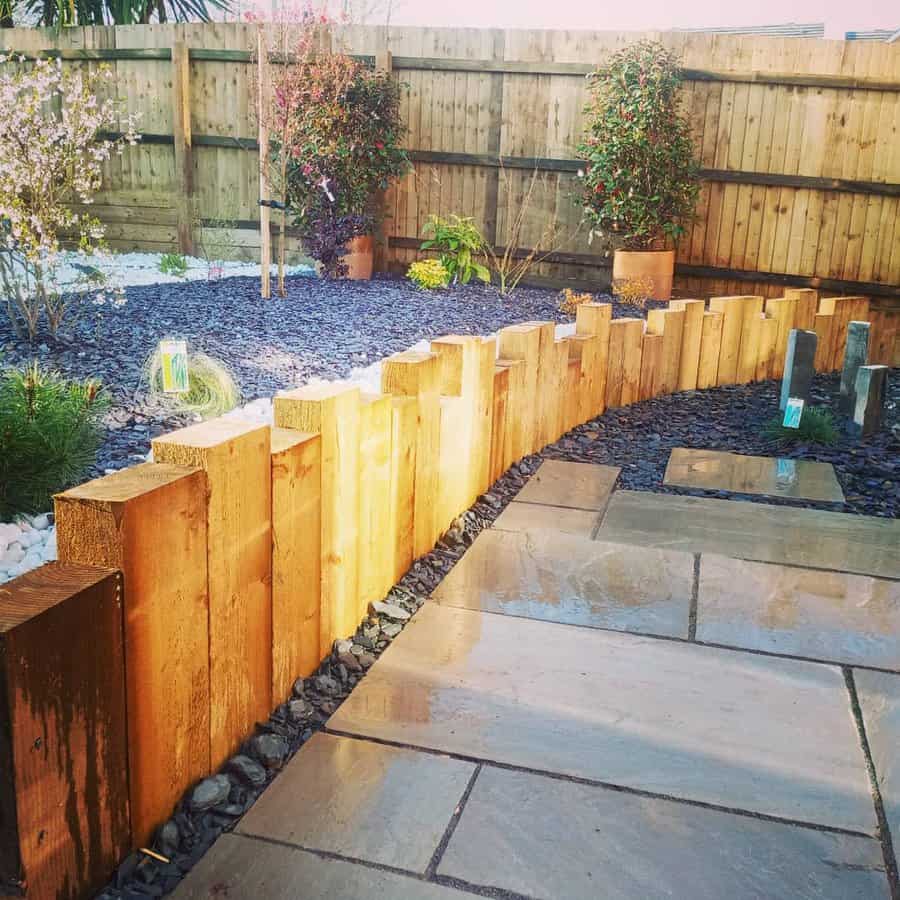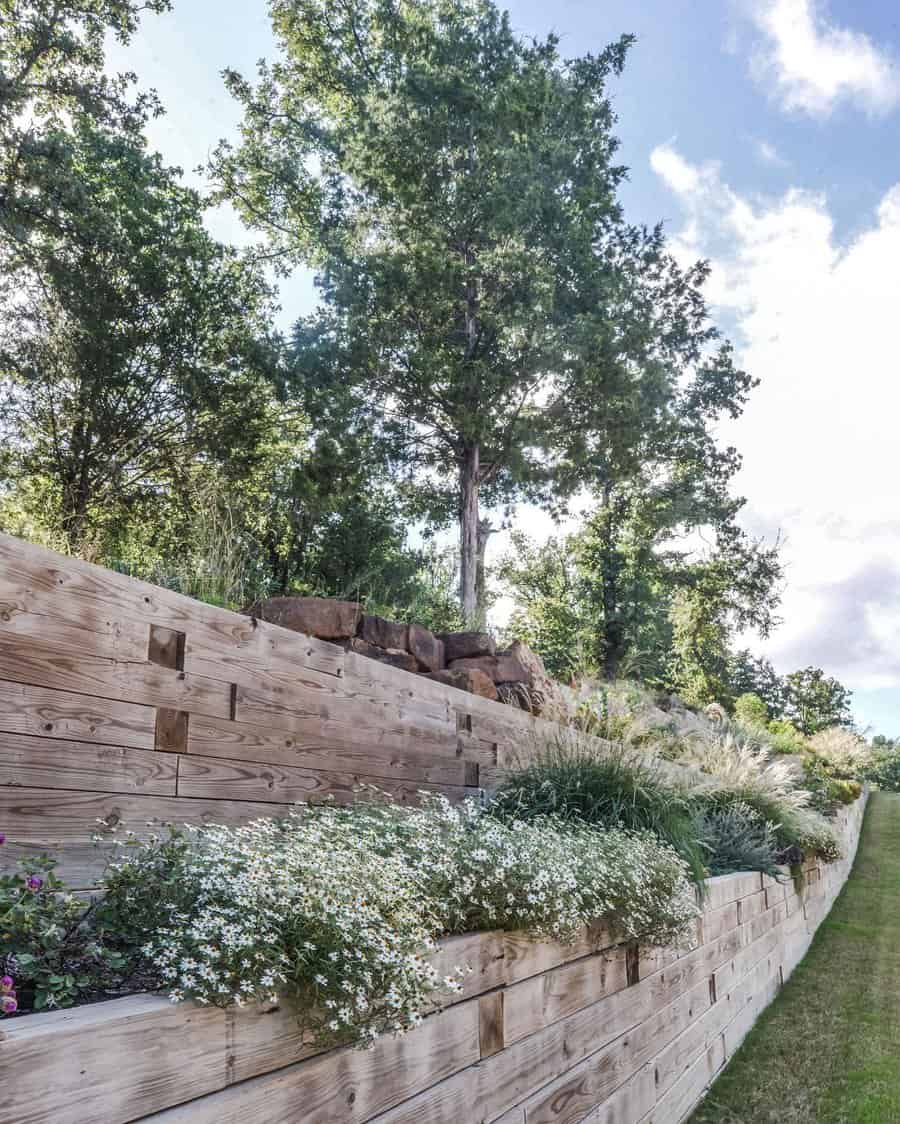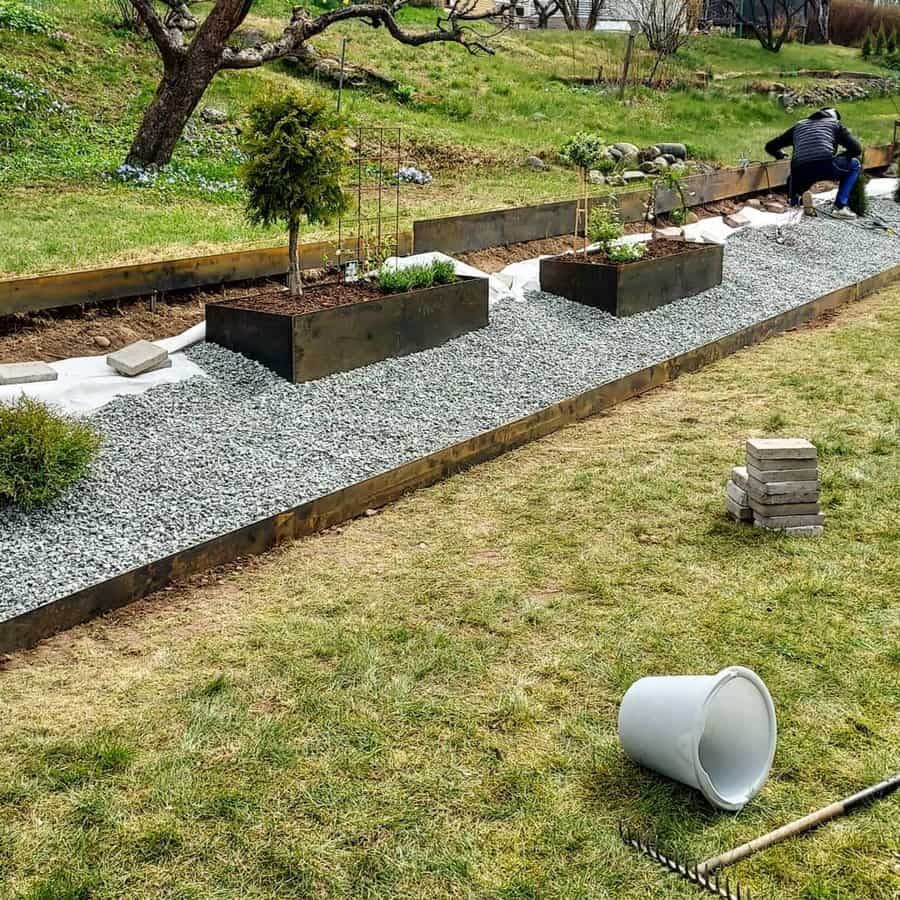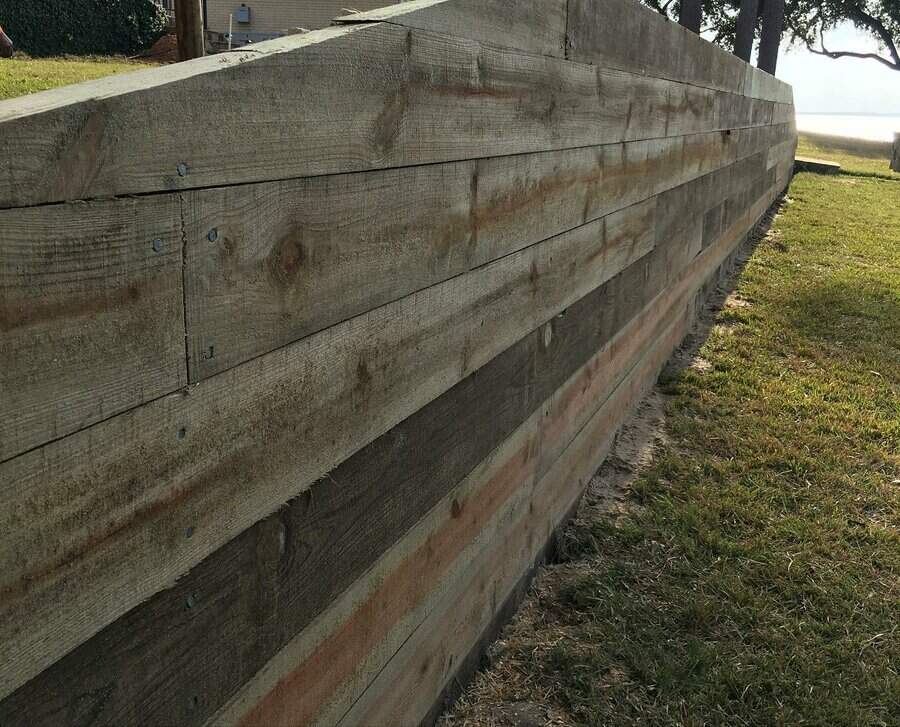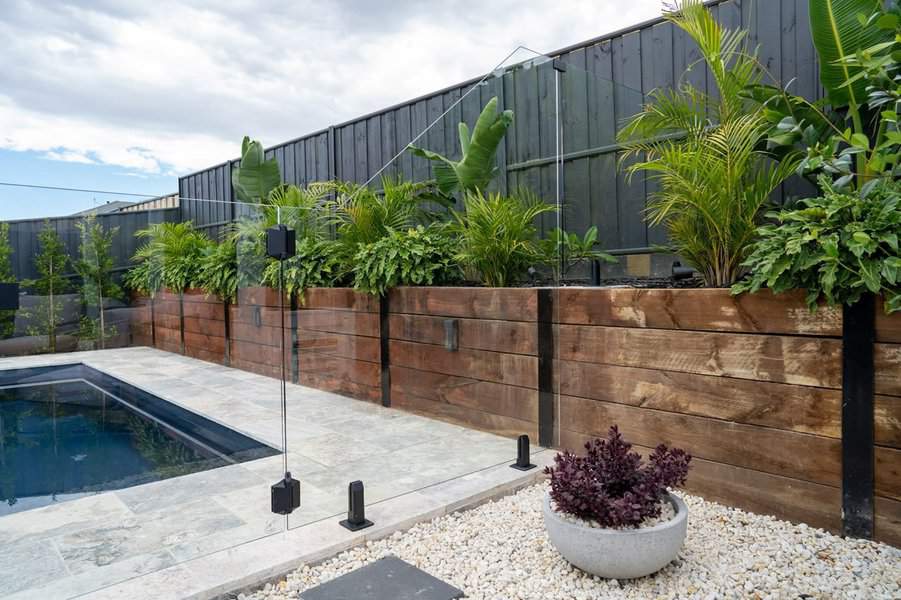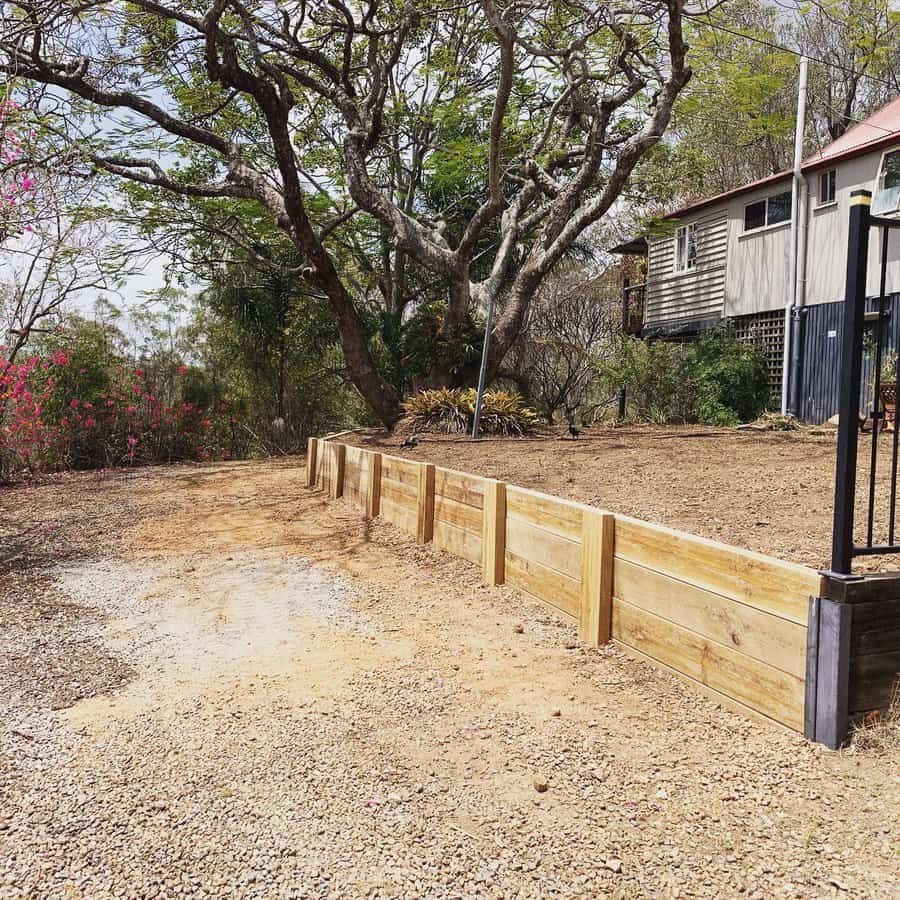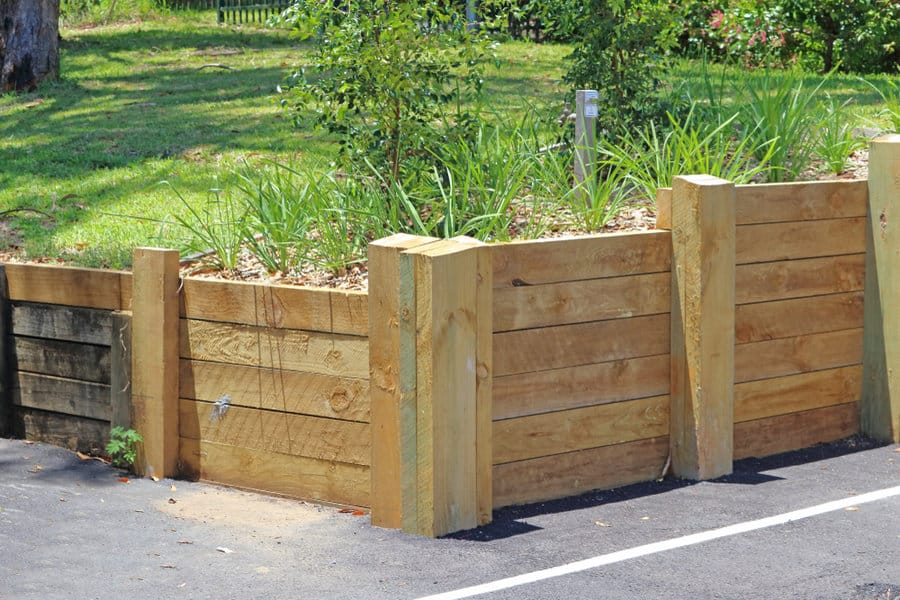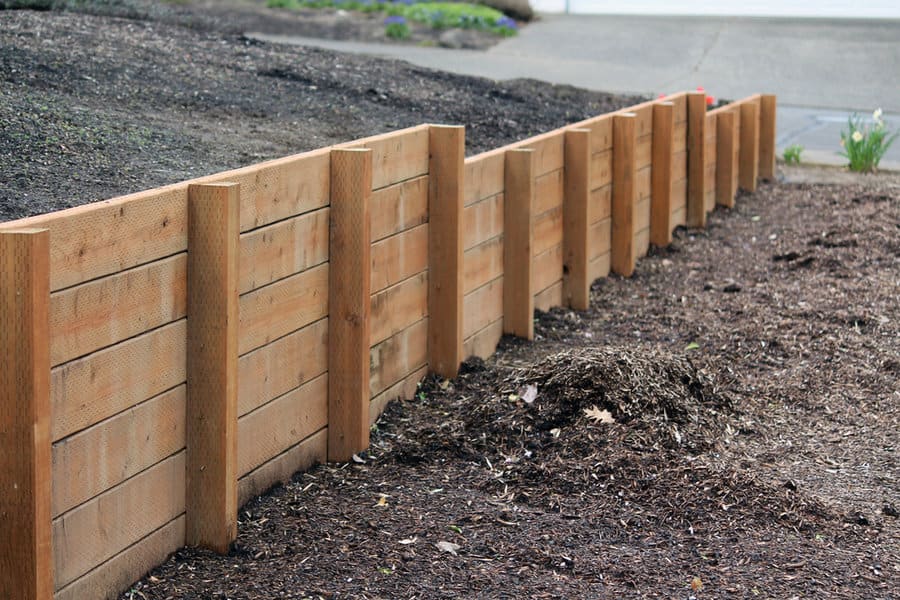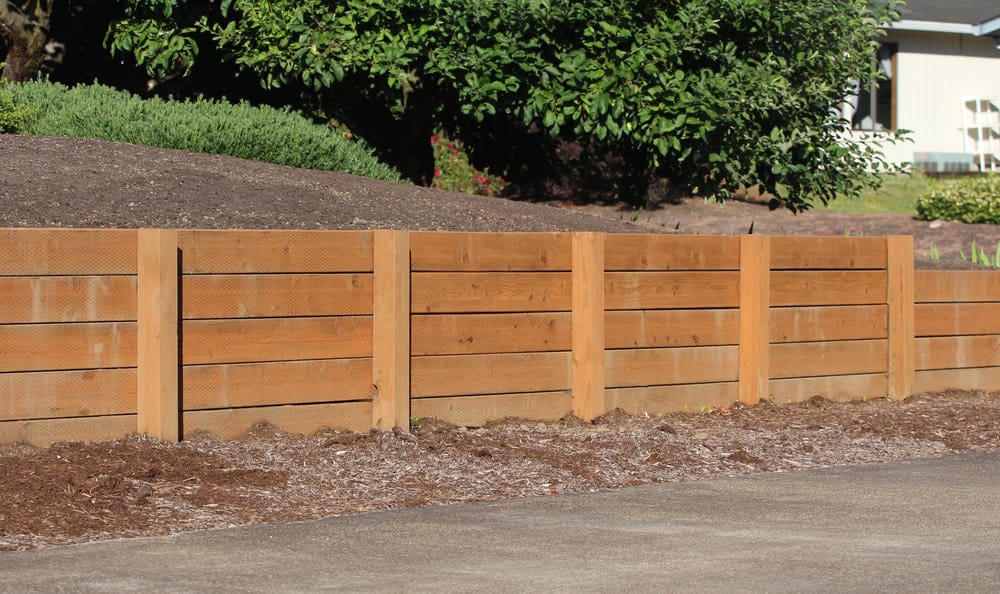 FAQs
What is the least expensive type of retaining wall?
The cheapest type of retaining wall is poured concrete. It has the lowest cost per square foot. The next most affordable option is concrete block. In certain situations, blocks can be more affordable because you can assemble them yourself, reducing the labor costs of poured concrete.
Does a two-foot retaining wall need drainage?
It doesn't matter how tall your retaining wall is; you need to have a drainage system in place. If you don't have a drainage system built into the base of the wall, the water builds behind the wall, putting excess pressure on the wall. Having a drainage system built into the wall allows water to escape from behind the wall, ensuring your wall retains its integrity.
Why do retaining walls fail?
Retaining walls fail when they cannot support the pressure and weight of the soil they are holding back. Common reasons are failure include a lack of drainage, changing pressure on the wall, incorrect design calculations, cheap materials, unexpected additional weight, old age.