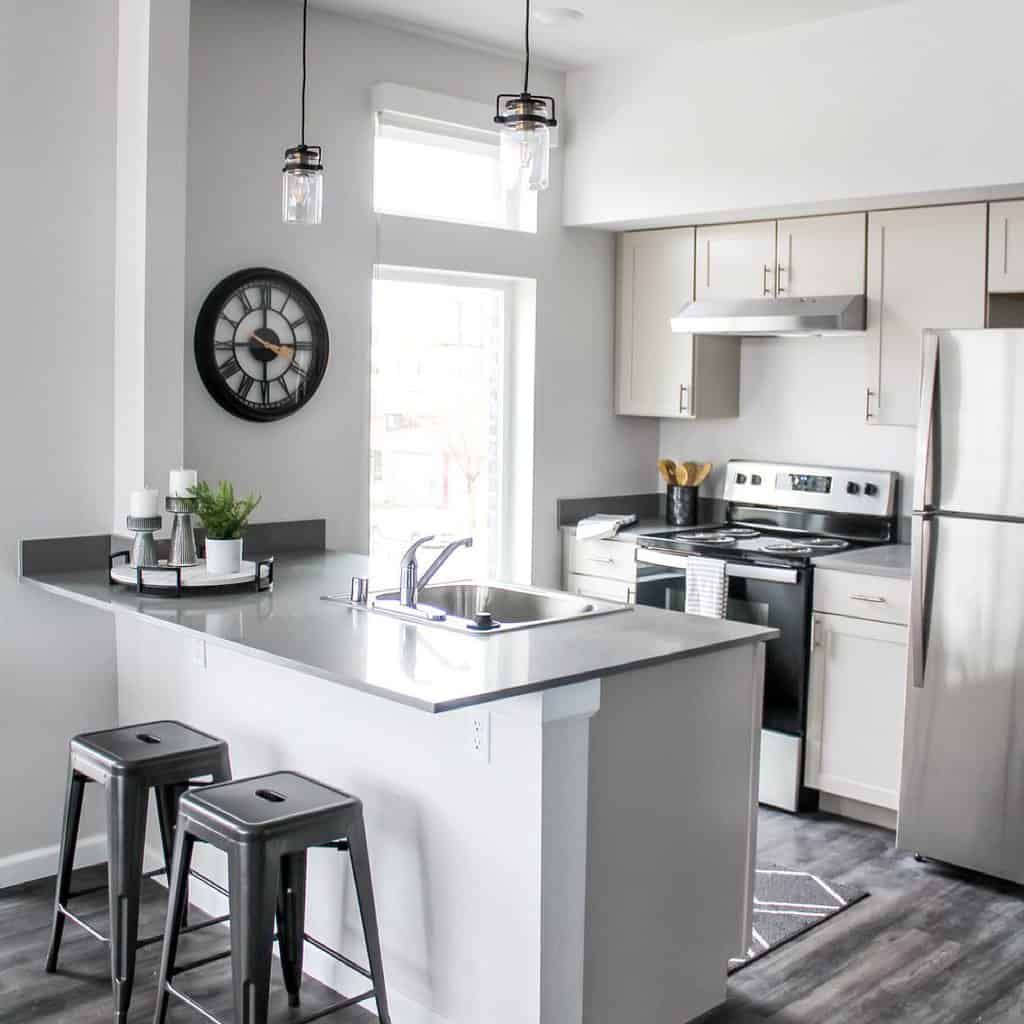 45 Small Kitchen Design Ideas
Living in a tiny kitchen can be frustrating. Its lack of storage and countertop space means you'll need to get creative. By taking advantage of your kitchen's features, you can make the most of your space. This could be adding shelving for more storage or giving it a cute theme to make it more inviting. Check out these tiny kitchen ideas and make the most of your small cooking space.
1. Clear The Countertops With Cabinet Storage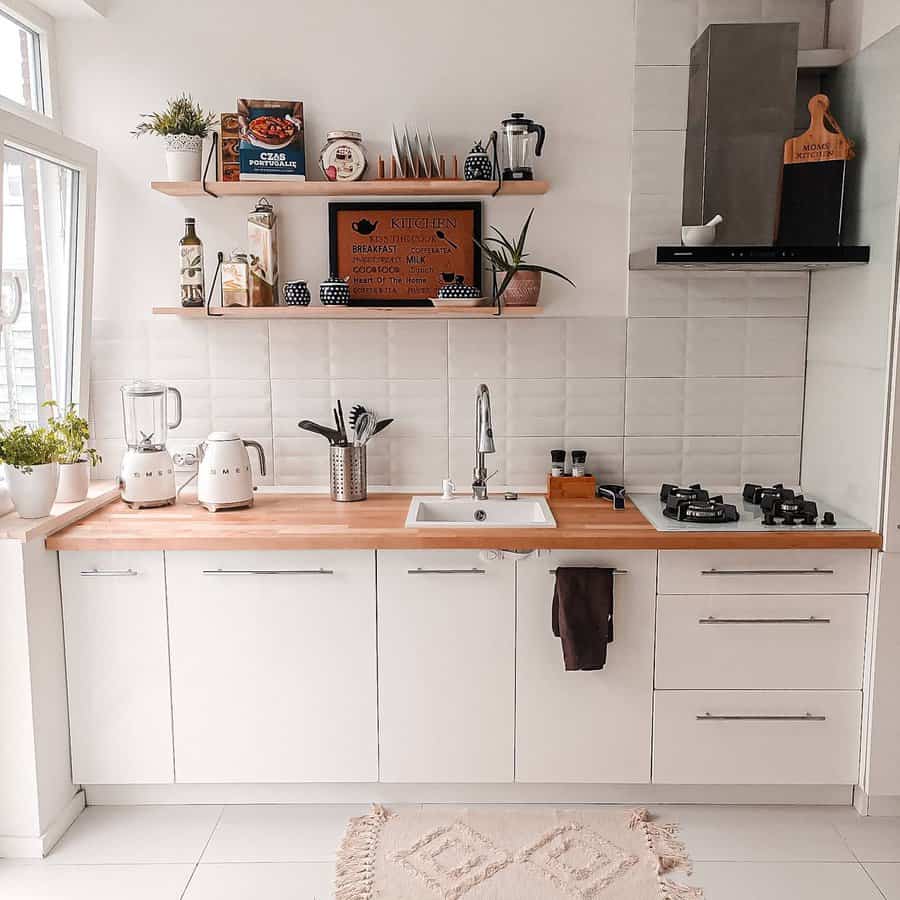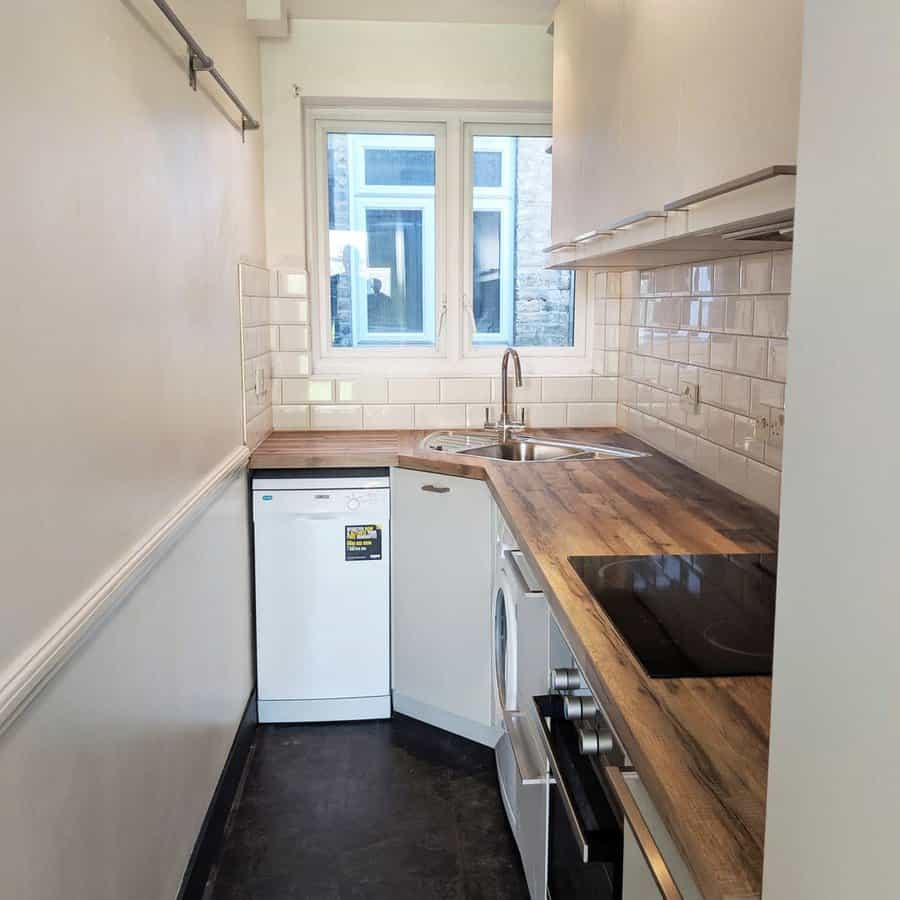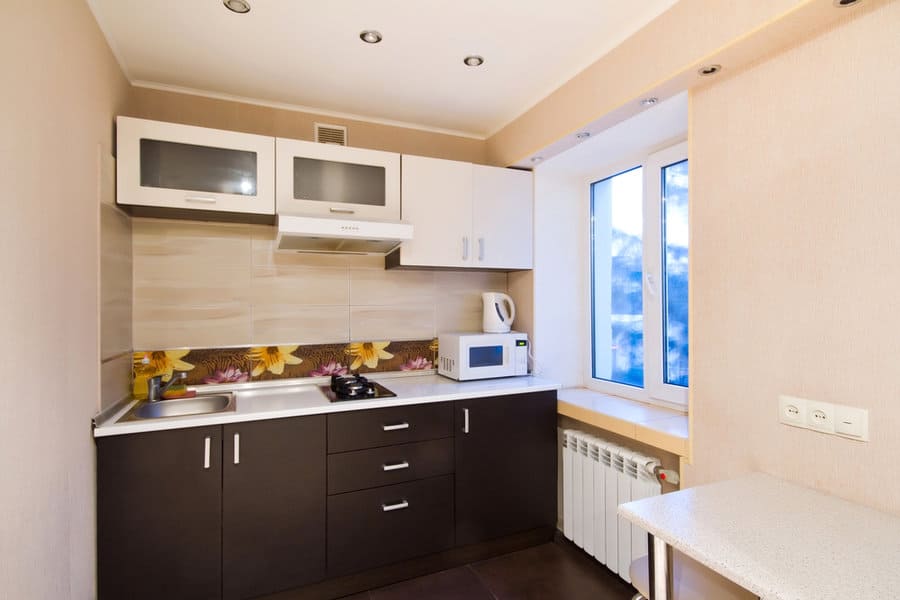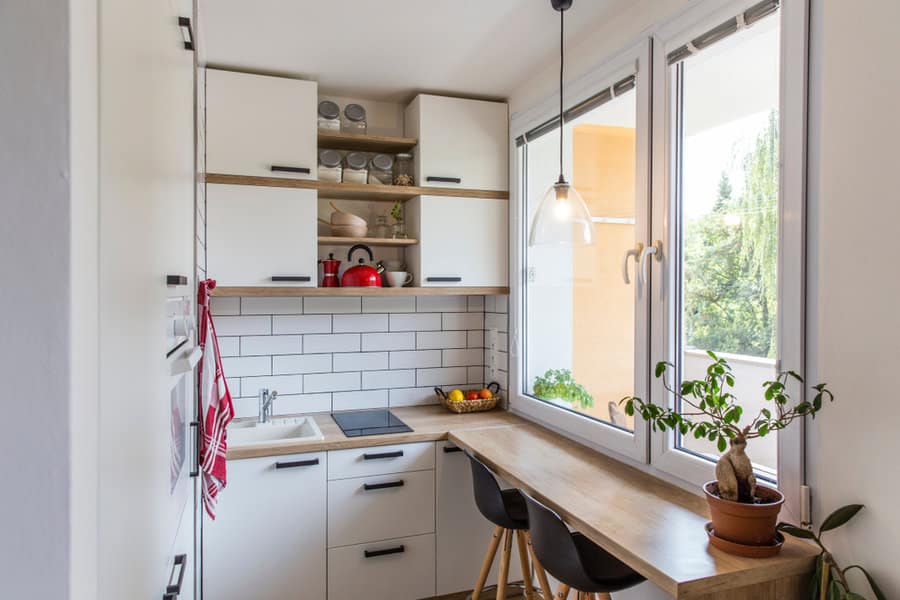 2. Embrace Nature
A boho kitchen with plenty of plants to give it a natural, airy feeling can be created in even the smallest space. To add a touch of style, consider installing boho-style bar stools and bistro tables at the kitchen counter while making sure your area is well-lit by adding a variety of lamps or installing extra lighting fixtures.
Plants hung up on walls or shelves can breathe life into the room and will help draw attention away from the small size. By utilizing all available spaces, you'll be able to create a unique boho kitchen with ample lighting and plenty of greens, despite its smaller size.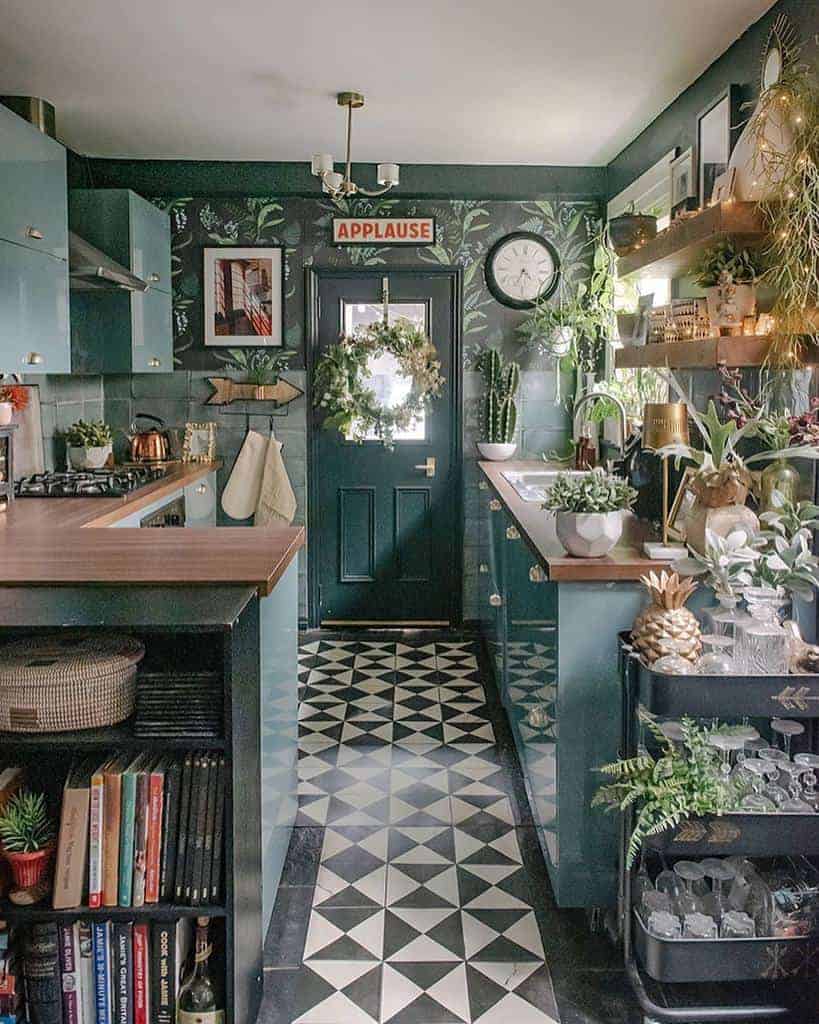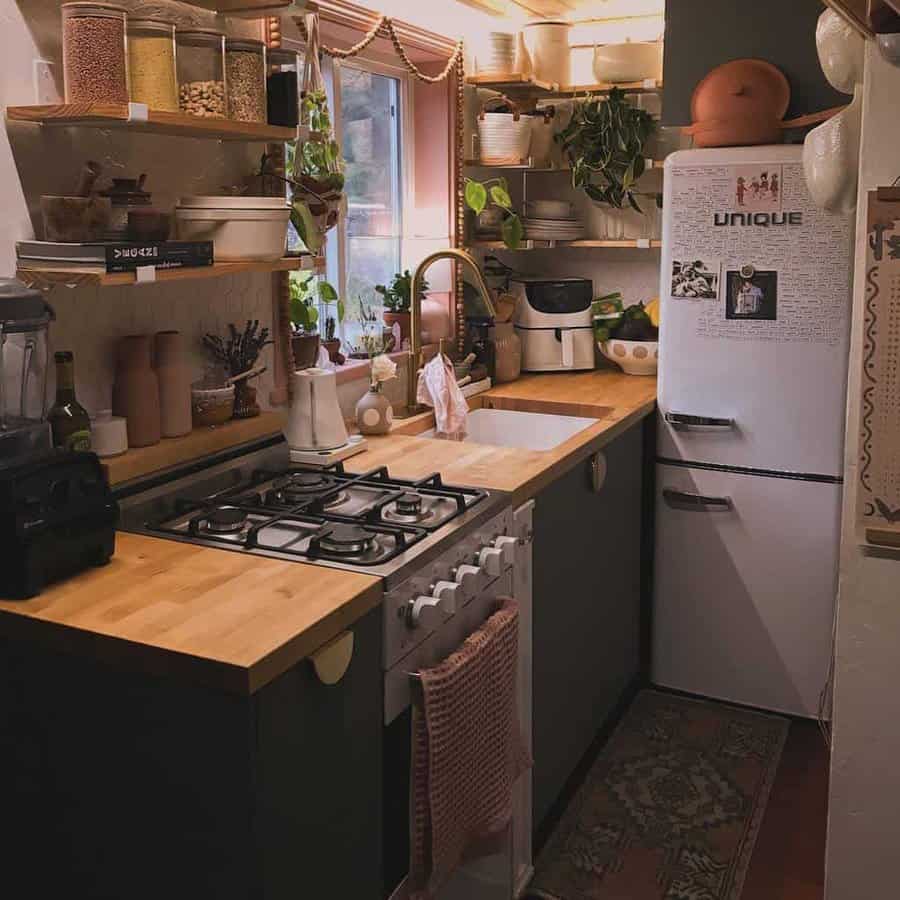 3. Look Elegant & Functional With A Contemporary Look
Contemporary kitchen aesthetics make it easy to transform a small space into something modern yet sophisticated. With the right contemporary tools and fixtures, you can breathe new life into an existing small kitchen space, opening up its possibilities with modern designs that leave behind cluttered, outdated styles.
Thanks to improved contemporary designs for appliances and kitchen furnishings, a contemporary-style small kitchen can become an innovative and attractive part of your home, no matter its size.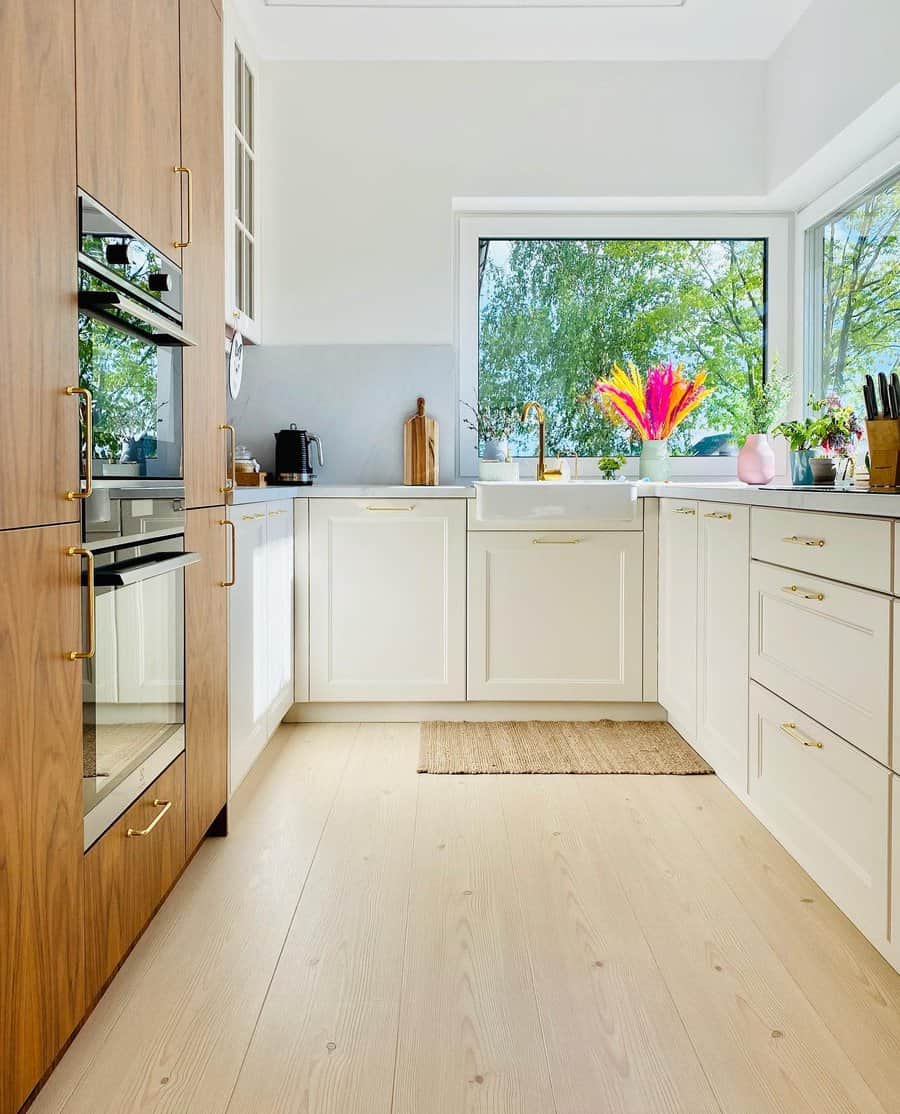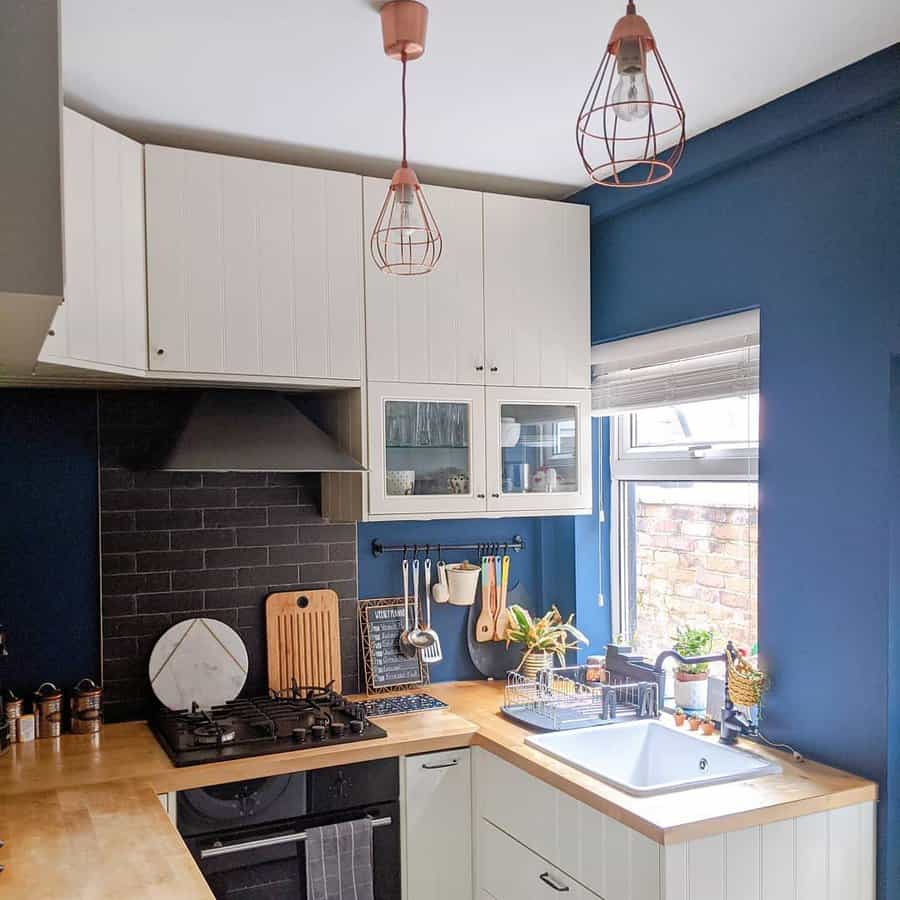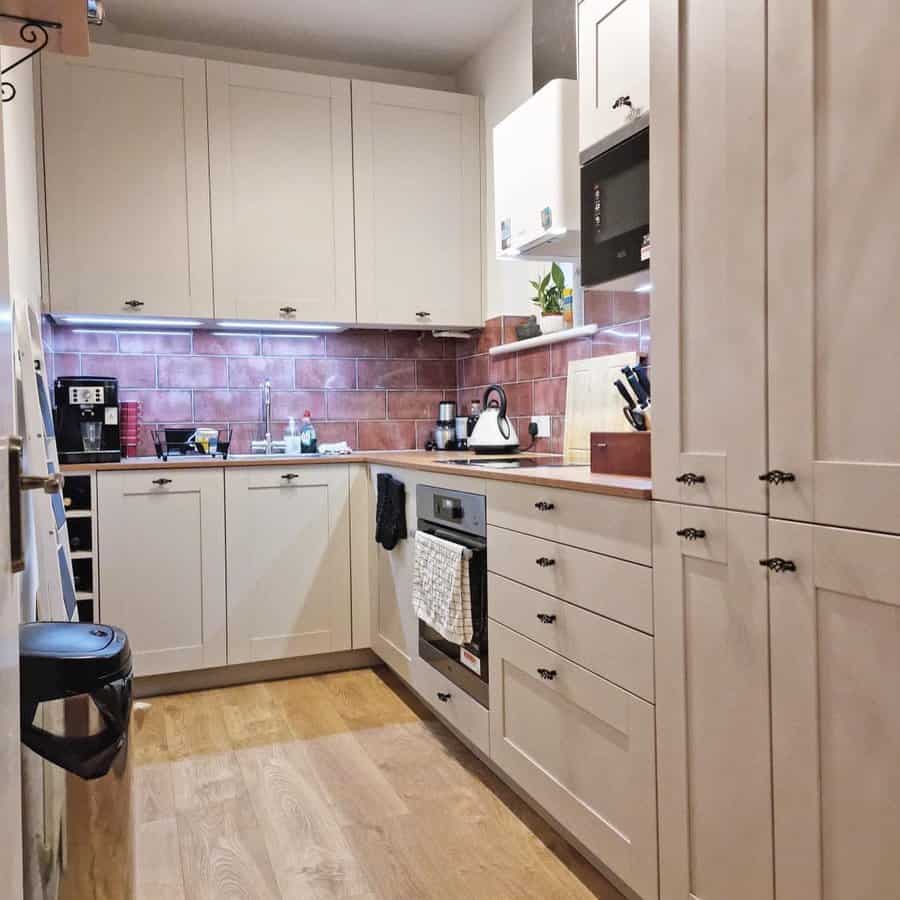 4. Romanticize Your Life With A French Countryhouse Kitchen
Step into a French country house small kitchen and you will be met with shiplap walls and rustic wood furniture that gives the space an elegant yet cozy atmosphere. From the farmhouse sink to the vintage-inspired pendant lighting, this rustic paradise is ideal for preparing your favorite home-cooked meals.
Every design detail in this charming kitchen has been thoughtfully chosen to create a warm and inviting ambiance that brings out the best of both country living and traditional French style.
And when you're done cooking, relax in front of the fireplace with one of your favorite vintage wines – accompanied by your delicious creation – while soaking up all the charm this cozy space has to offer.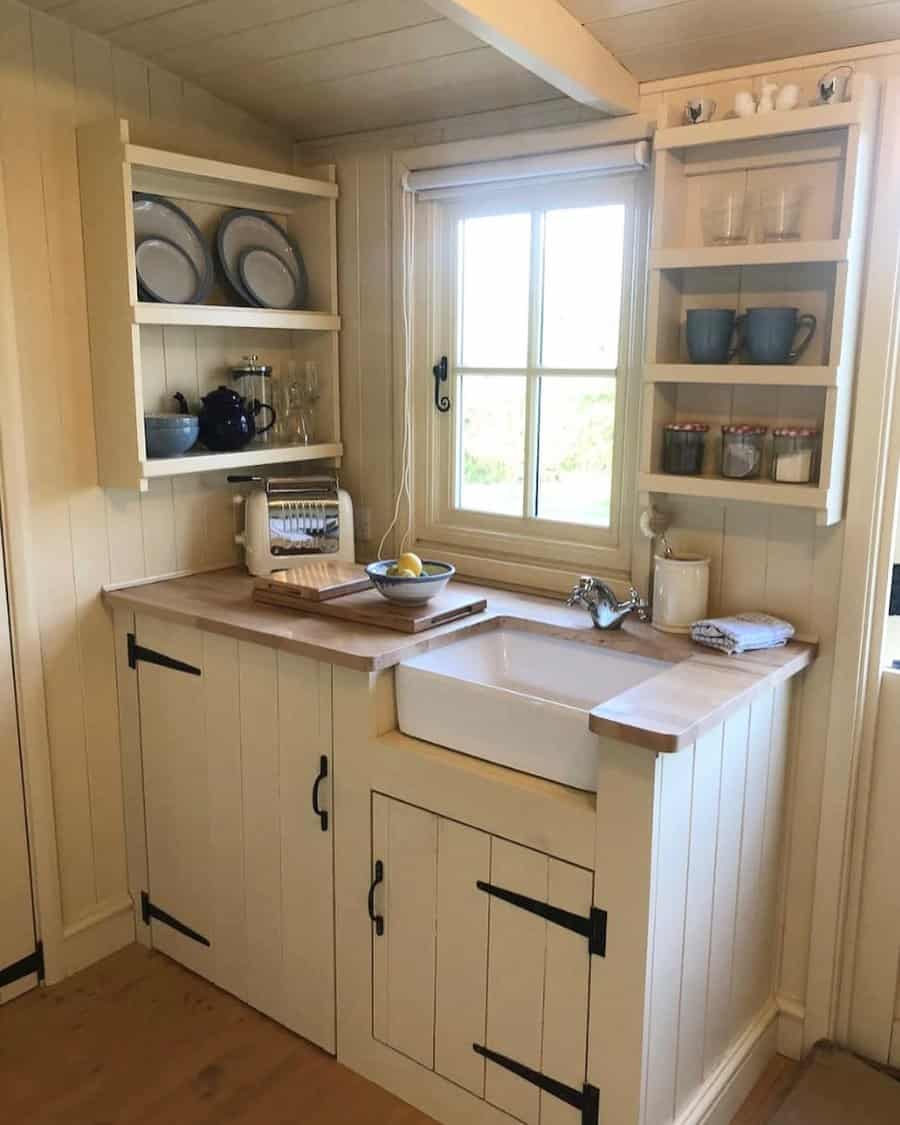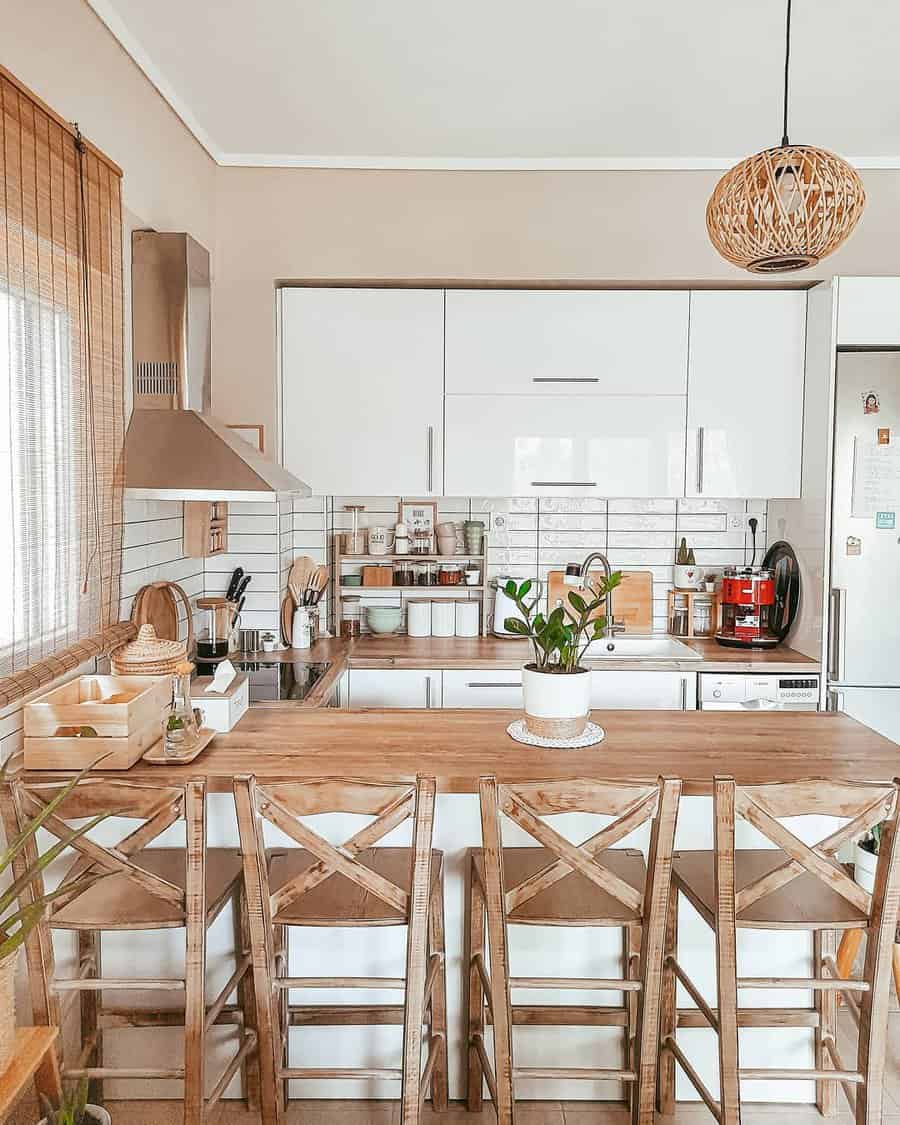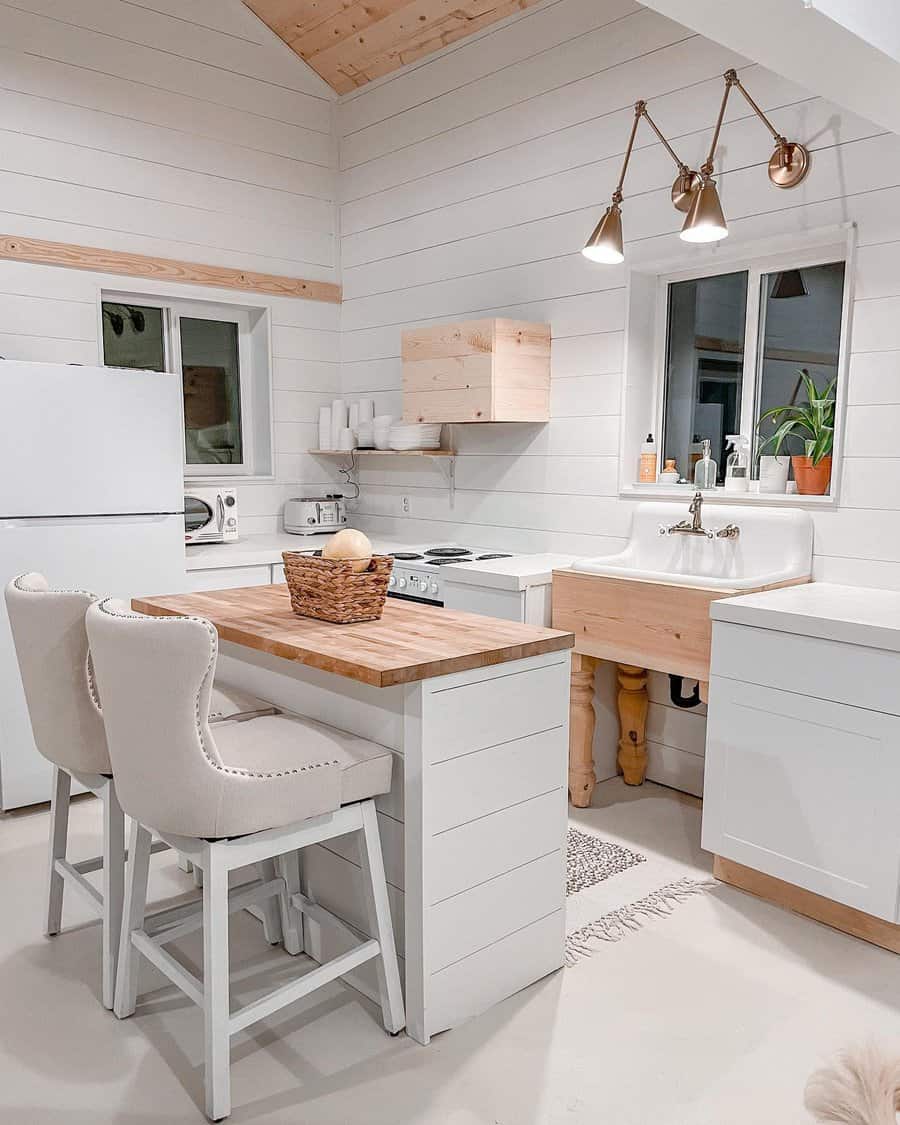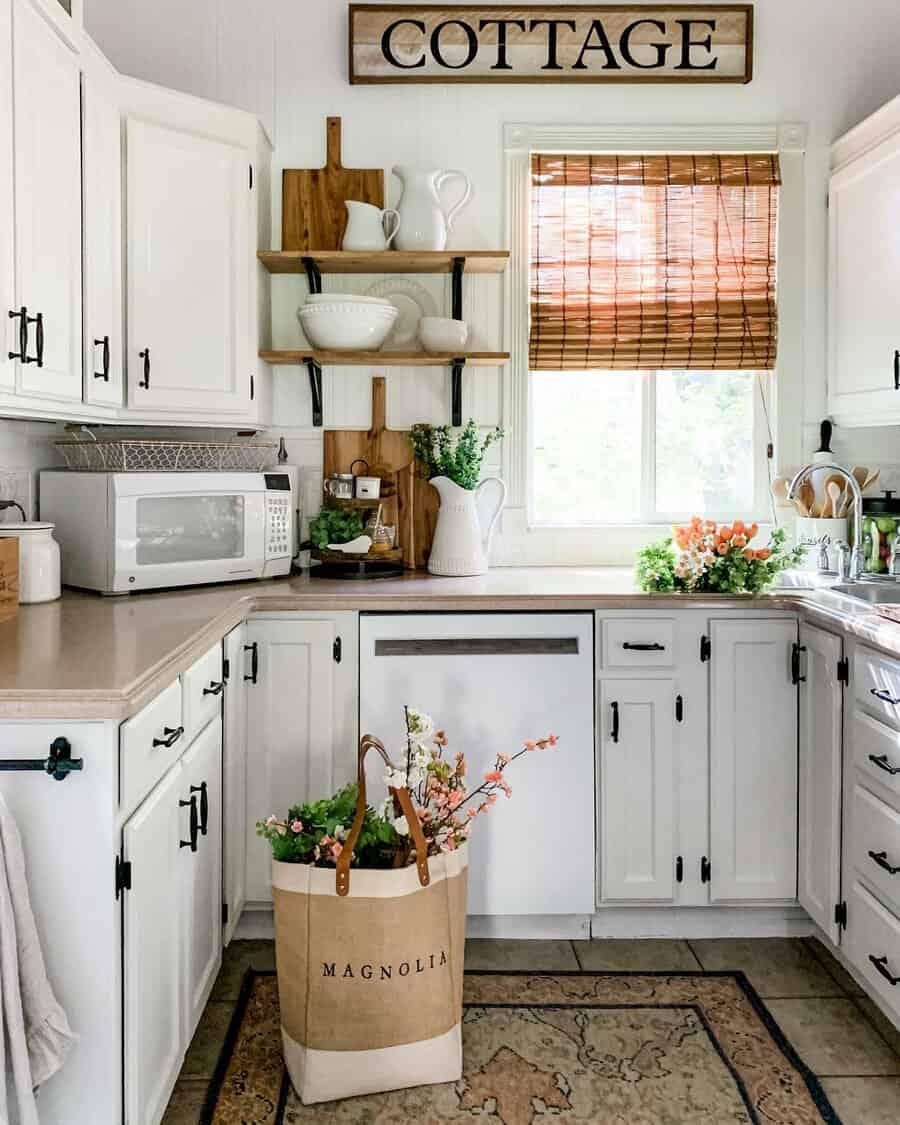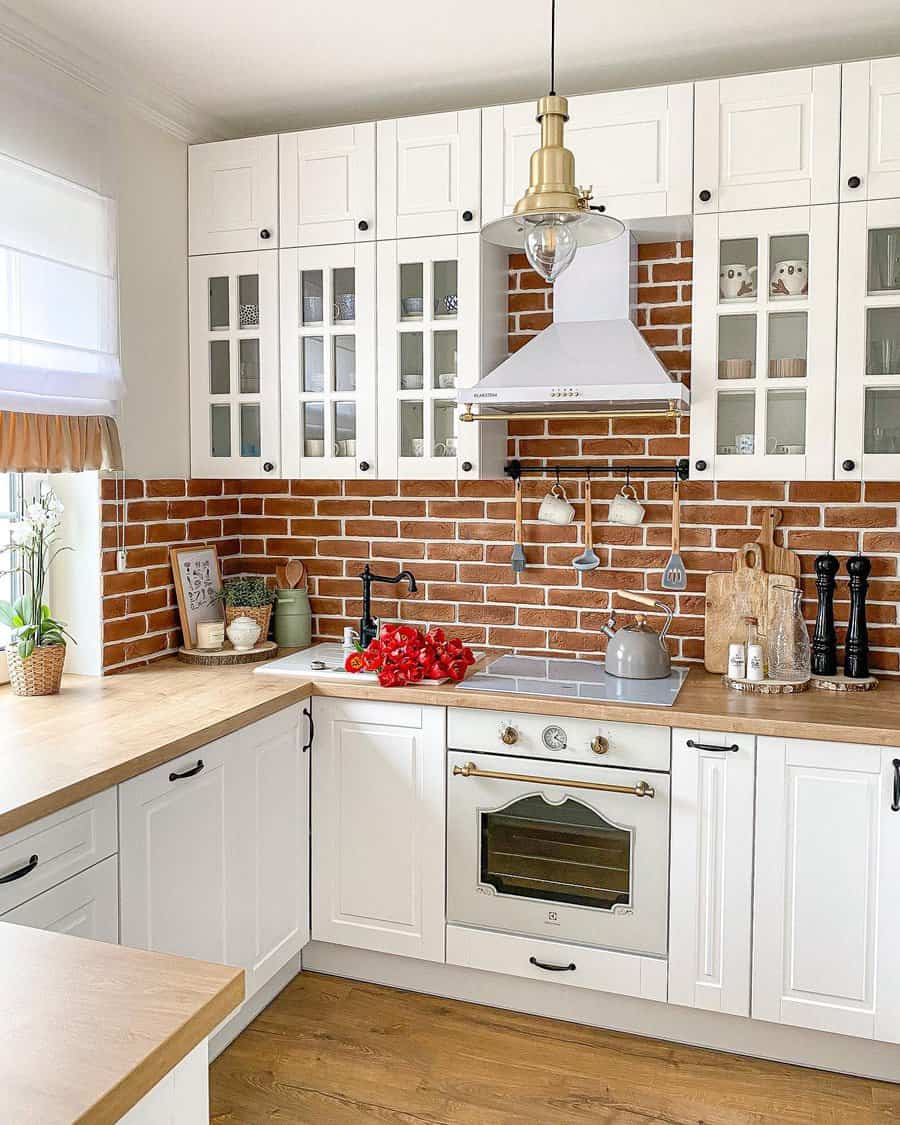 5. Bold & Sophisticated
Working with a dark small kitchen is no easy feat, but black furniture and black fixtures can come together to create something truly sophisticated. With the right lighting, black walls and furniture become accents in the room, creating an atmosphere that invites you to sit and enjoy the simple interpretations of a classic black-and-white theme.
A touch of bright colors add vibrant character to this space, making it contemporary yet timeless. You'll find yourself feeling inspired within these cozy confines.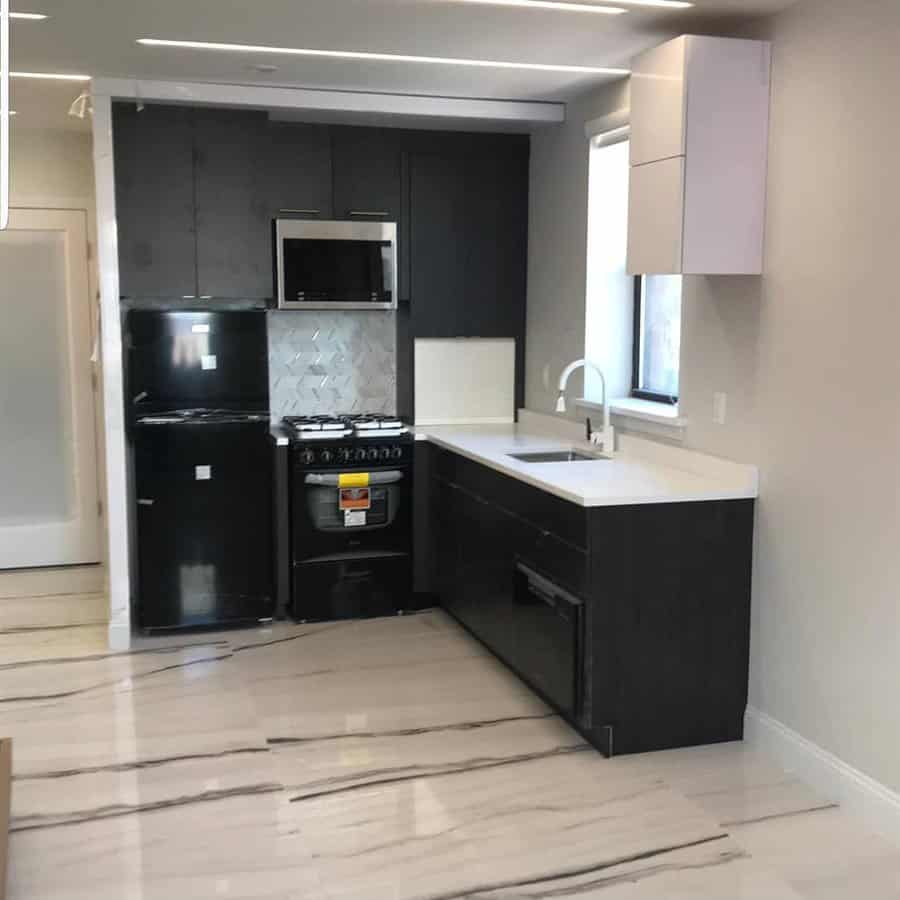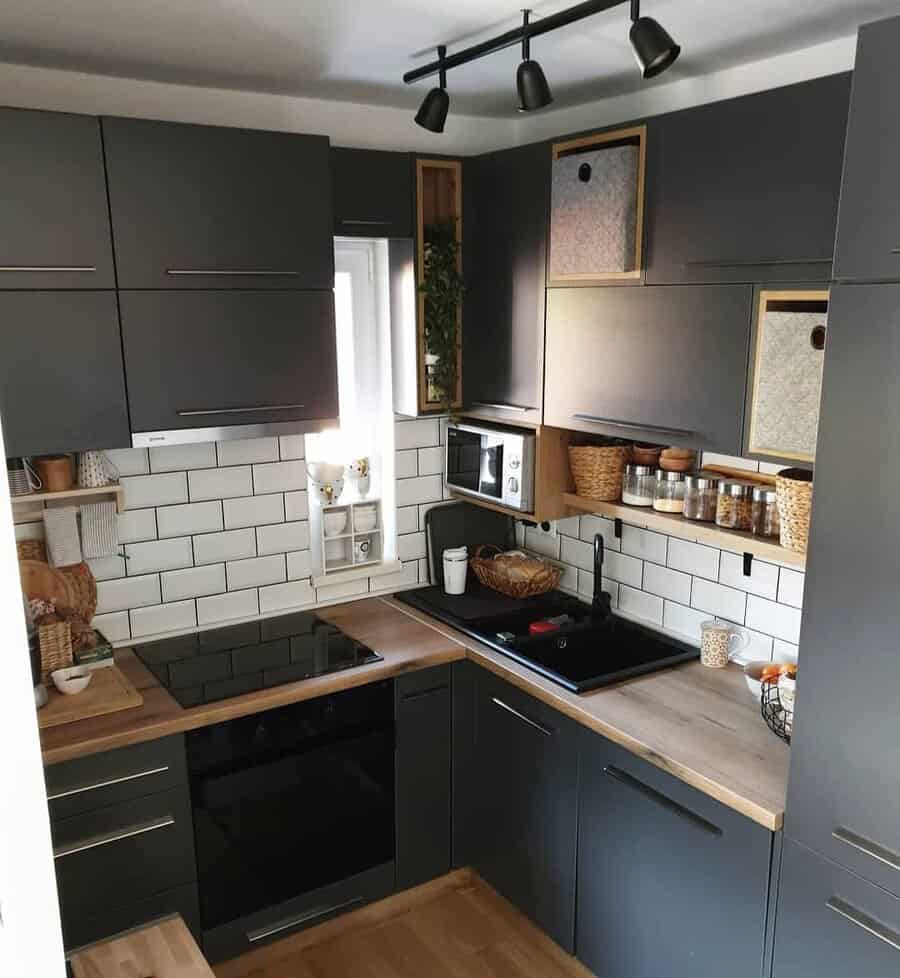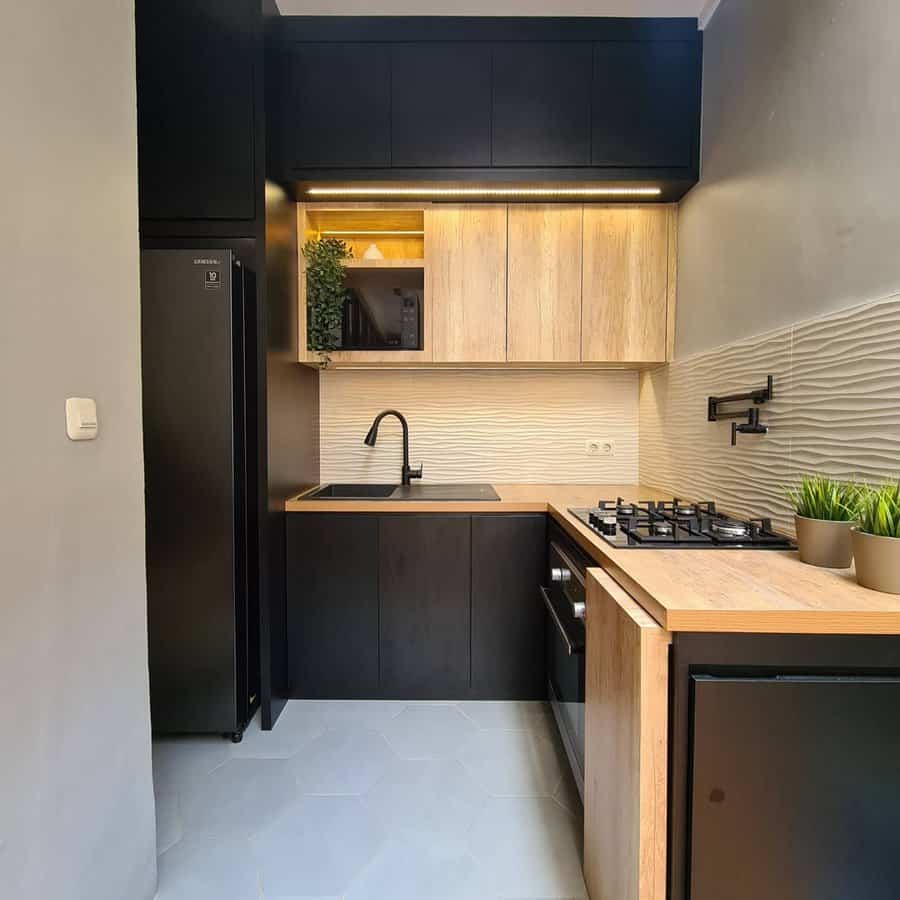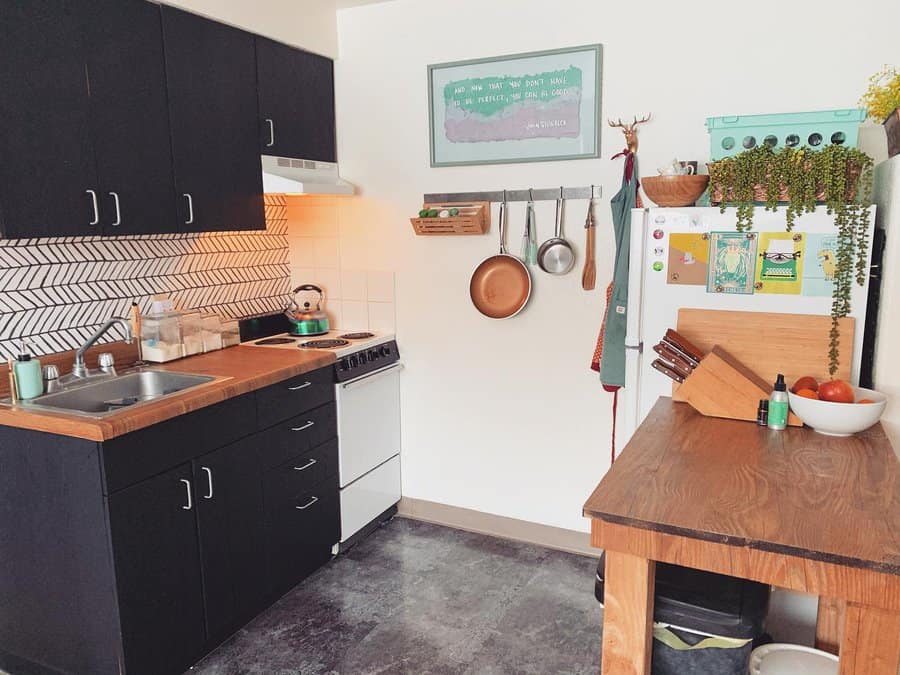 6. Add Minimalist Touches To A Galley Kitchen
A small galley kitchen can be a creative and functional space with wise design choices. If you're looking to maximize the potential of your limited space, choose minimalist furniture that is both multi-functional and stylish.
Lighten up your kitchen by using light walls or backsplash options; this will make the kitchen look larger without compromising on quality. With sufficient storage, some clever lighting design, and adjustable fixtures, you'll have a galley kitchen that is sure to impress.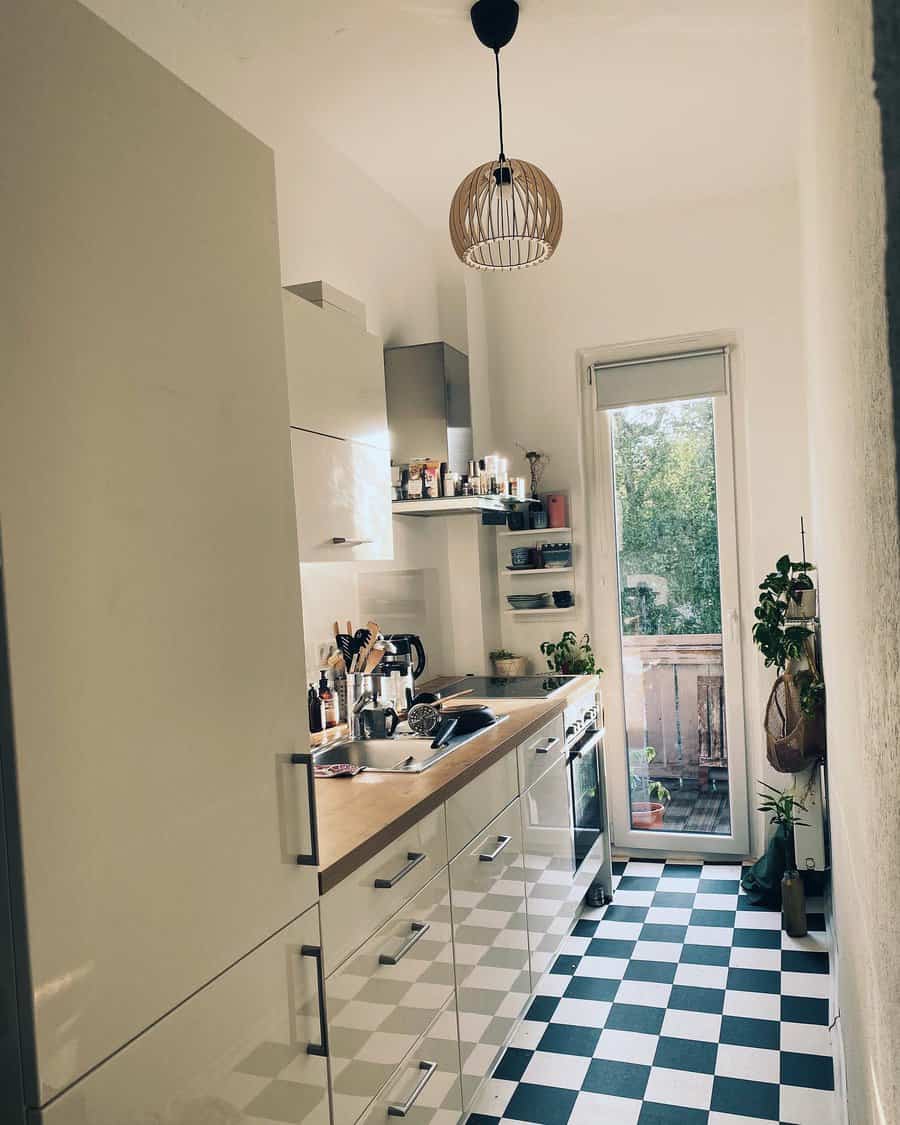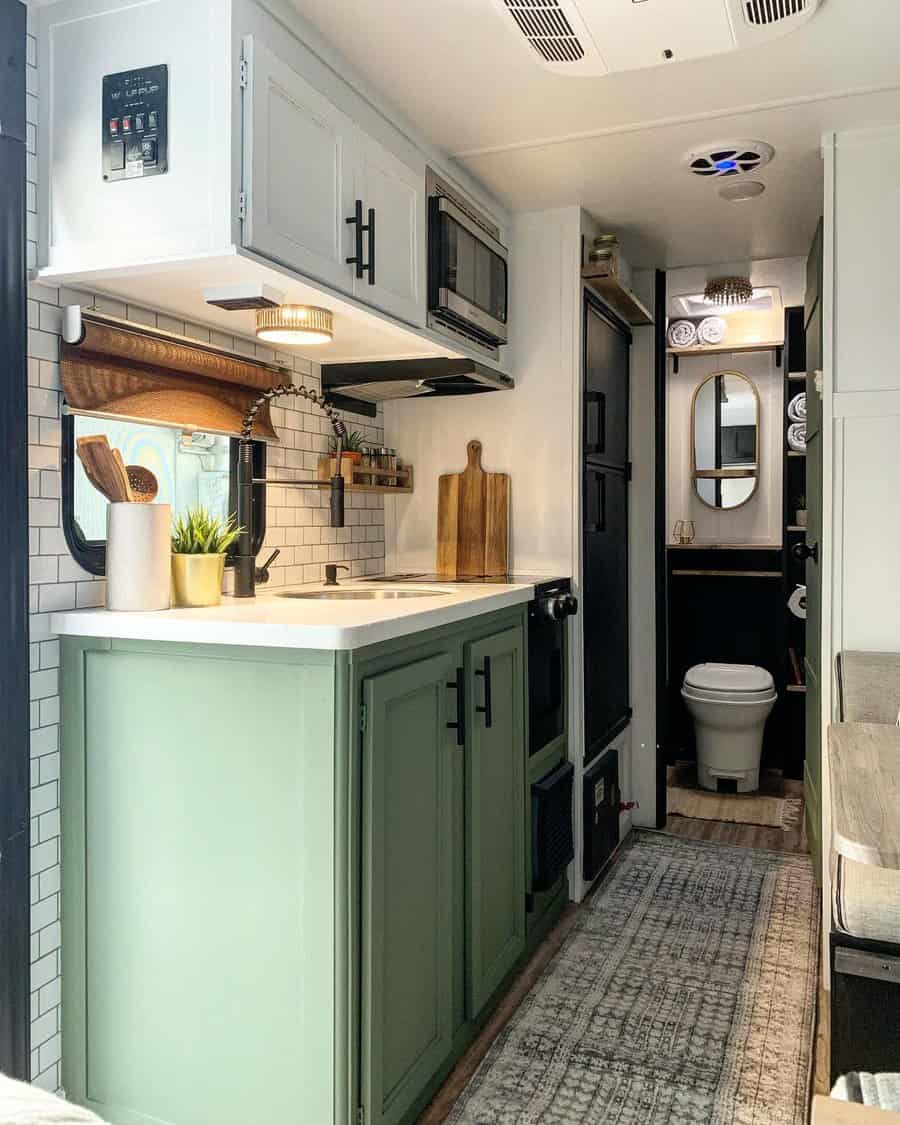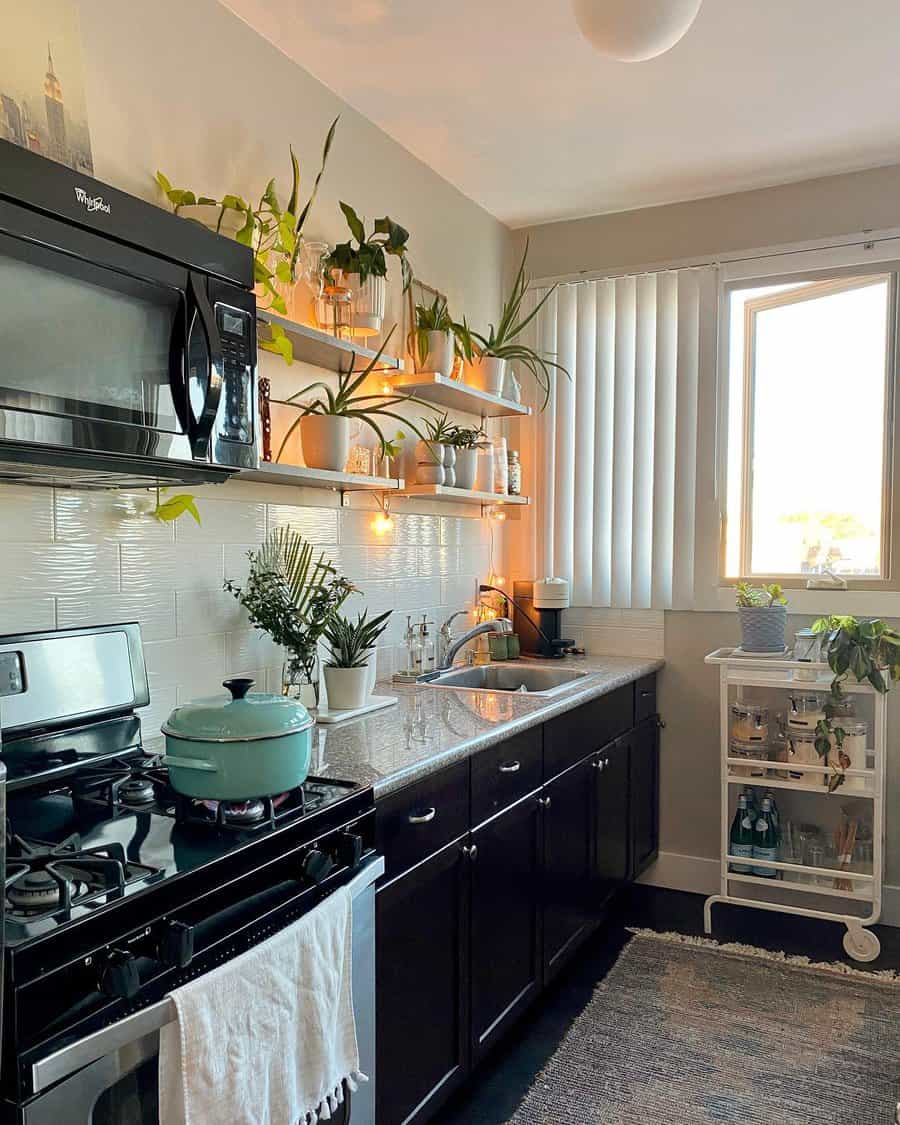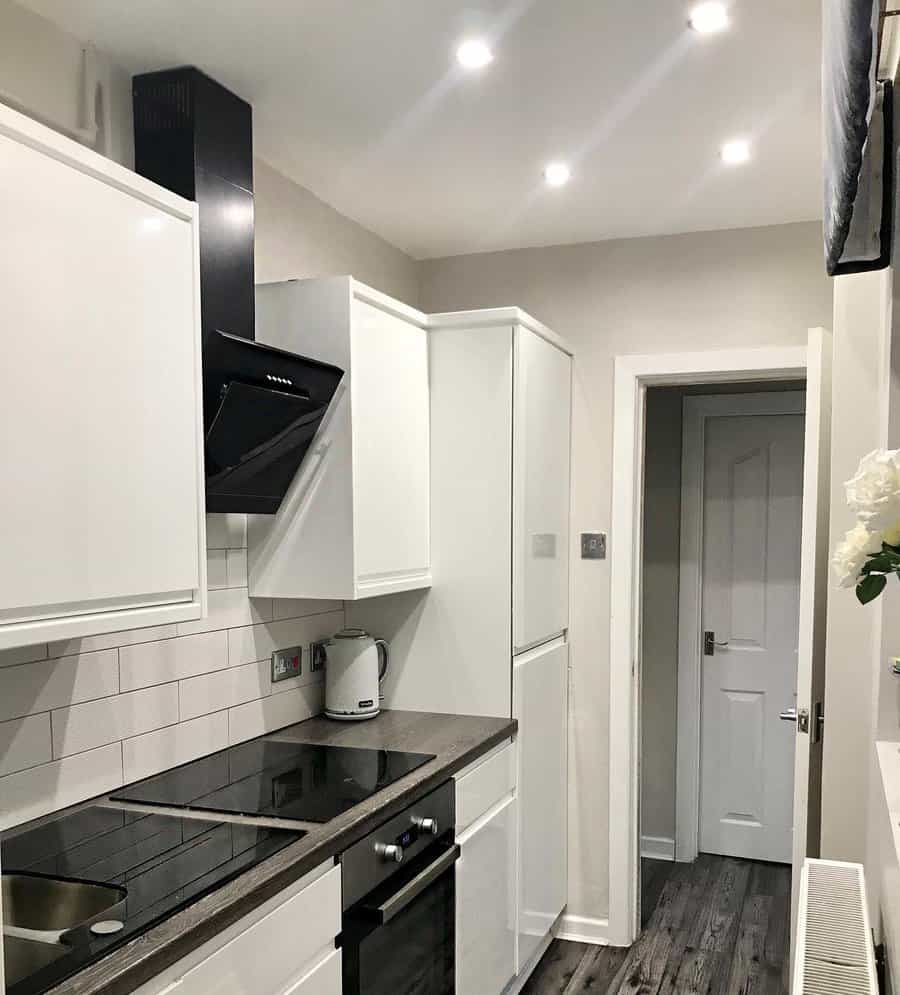 7. Opt For Soft Grey Neutrals
Though a small kitchen may feel like it lacks space, light grey interiors can create a feeling of airiness and light. This neutral tone creates a sense of harmony and light, reflecting whatever soft light is within the space.
Even with limited storage, a lighter color instantly opens up the room to make you feel at home. It's simple, tasteful, and pairs perfectly with any style from vintage to modern. With endless possibilities for design, it's no wonder light grey is becoming increasingly popular for small kitchens these days.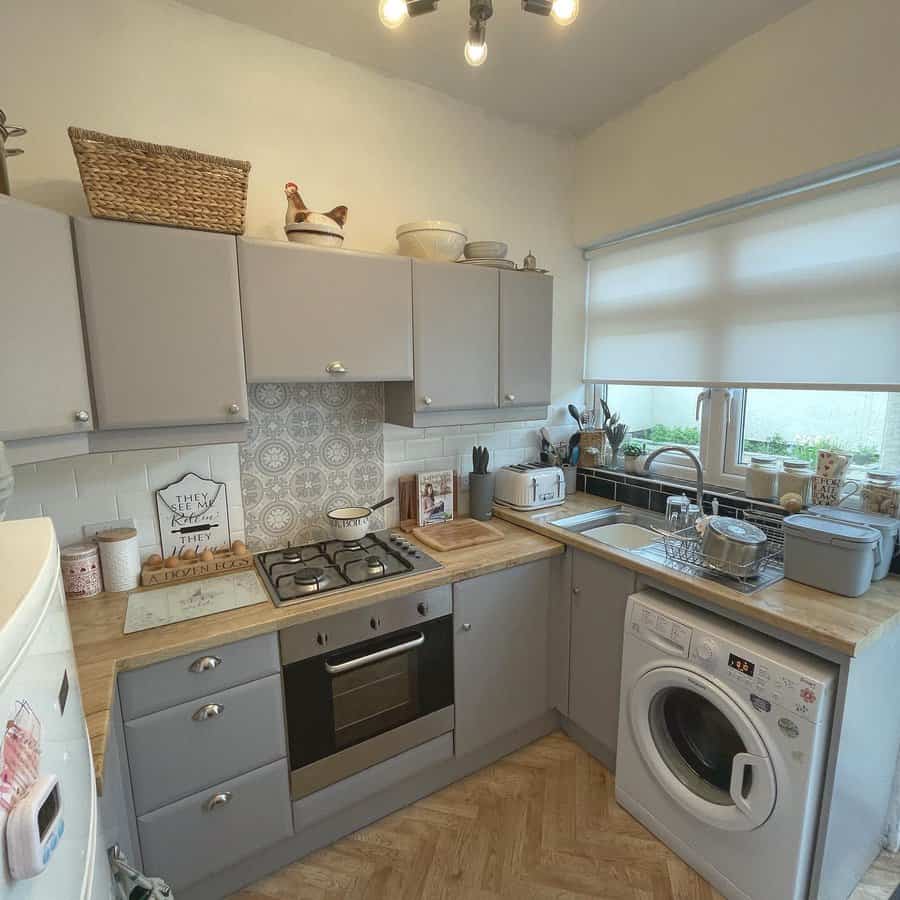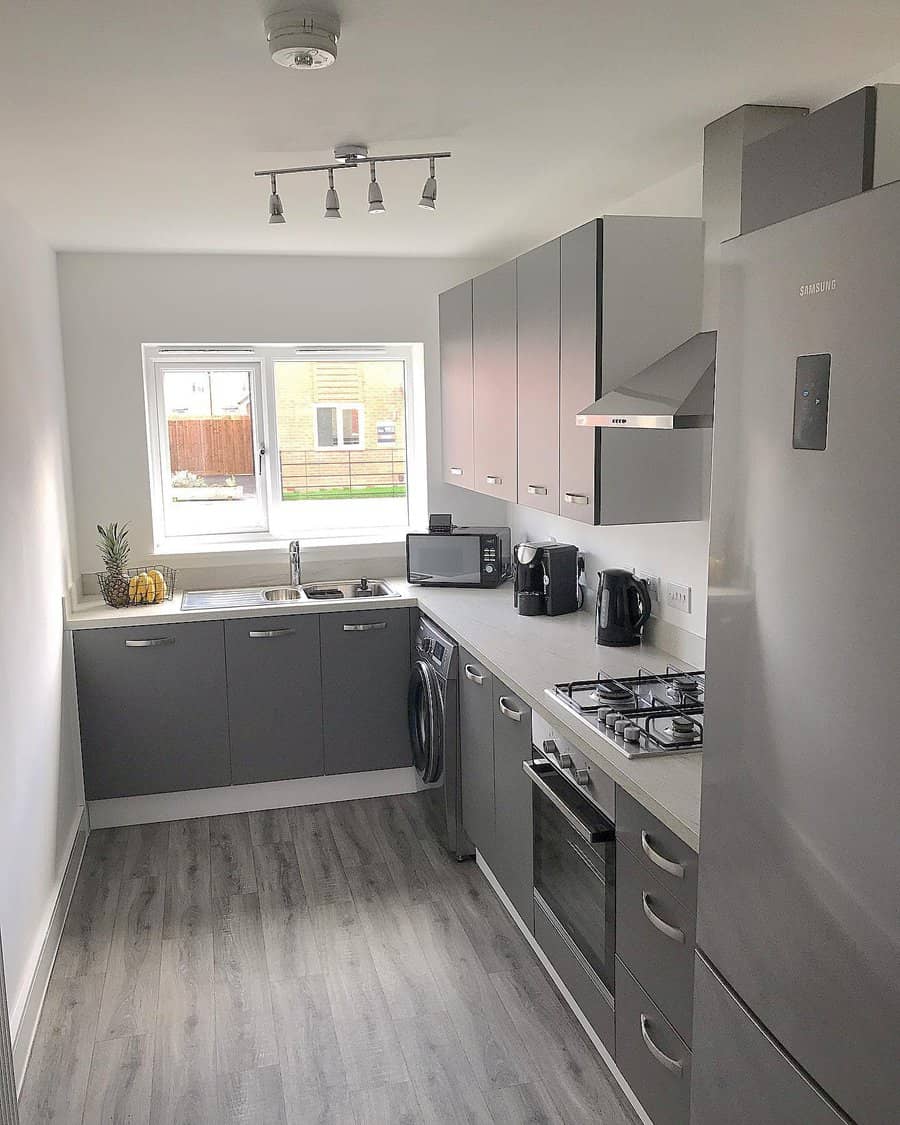 8. Keep It Organic With An Industrial Look
If industrial chic is your style preference then a small kitchen can become the ultimate design statement. Start by selecting industrial materials like black finishes on fixtures and hardware to give it that industrial edge. Then, use an exposed brick accent wall as the perfect backdrop.
The black and industrial vibe will lend itself to any modern or industrial interior better than anything else, while still making use of limited space. Not only will this look great but it will also maximize storage in smaller areas to give you more room than ever expected!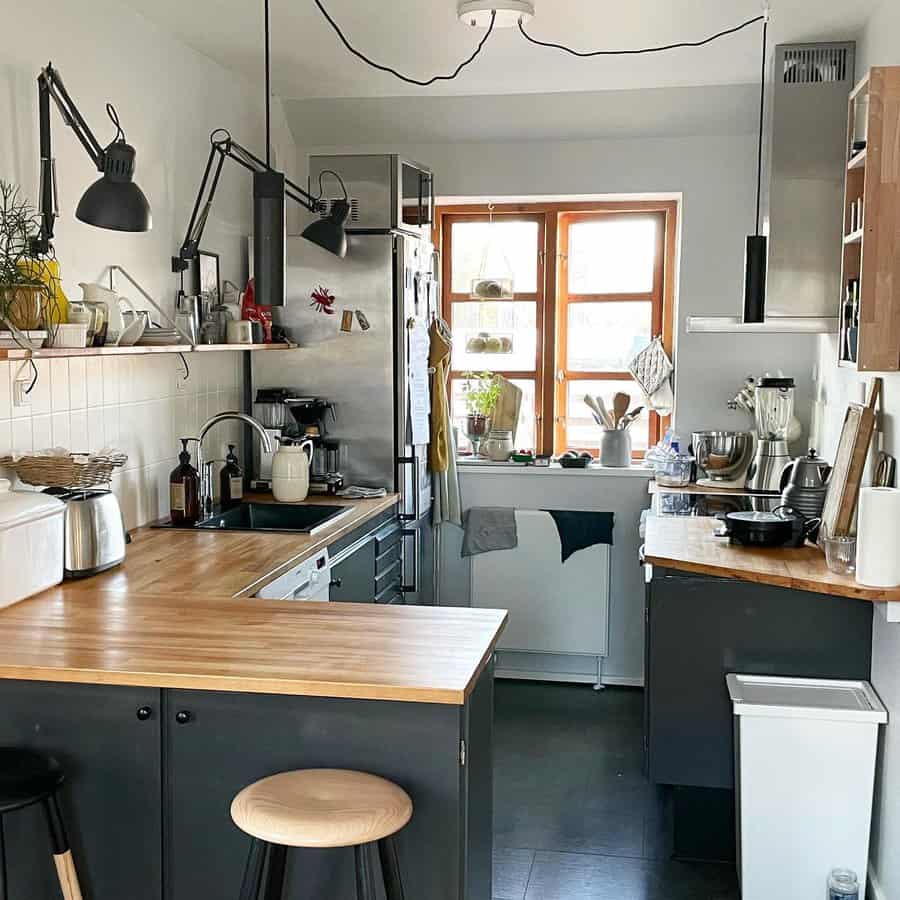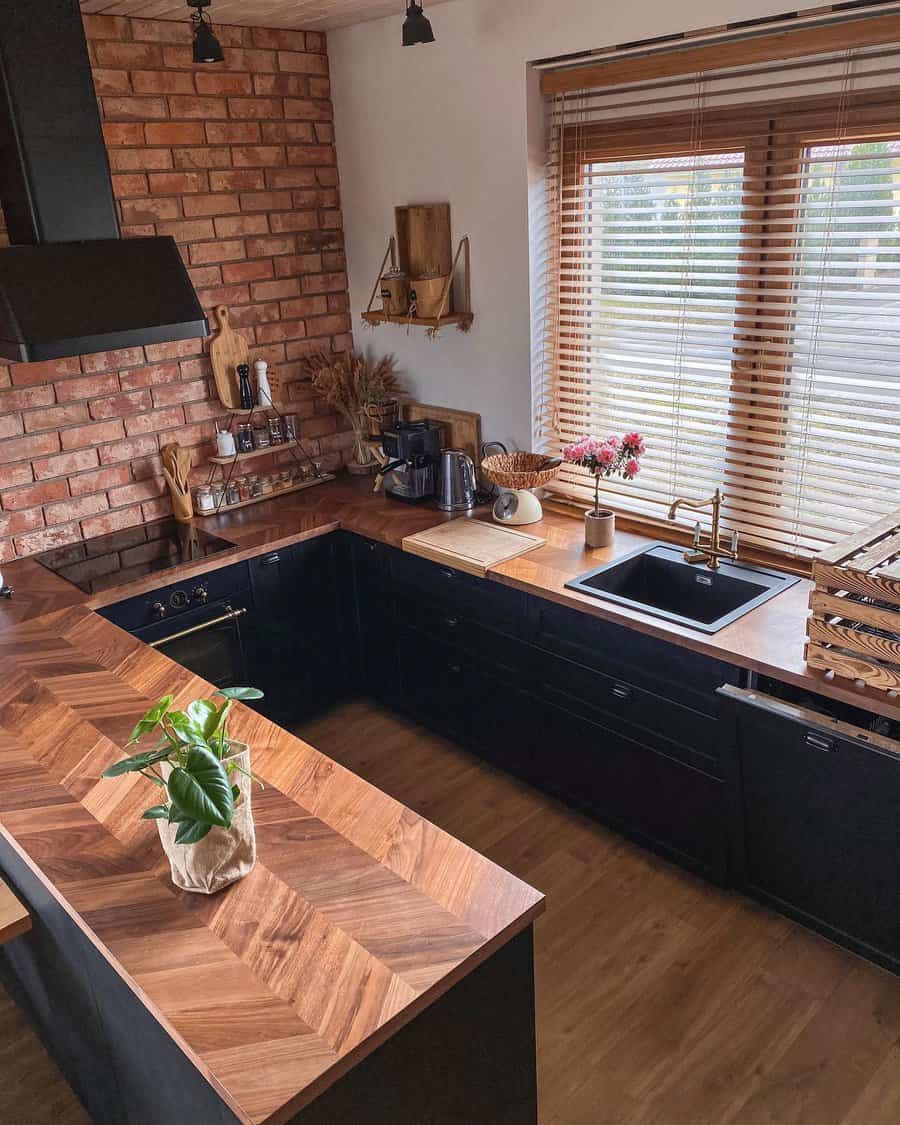 9. When In Doubt, Paint It White
An all-white kitchen is a classic look that will never go out of style. But if all-white feels too sterile, you can opt to keep the walls and cabinets all-white while adding subtle pops of color throughout your kitchen. It could be a bright countertop or colorful accents—whatever speaks to you! Not only does this make the space feel cozier and more inviting, but it also opens up the room as well.
Adding pops of color helps make the most of the light streaming in from windows, mirrors, and other reflective surfaces so your small kitchen looks much larger than it really is. You might say you've worked some magic with little effort!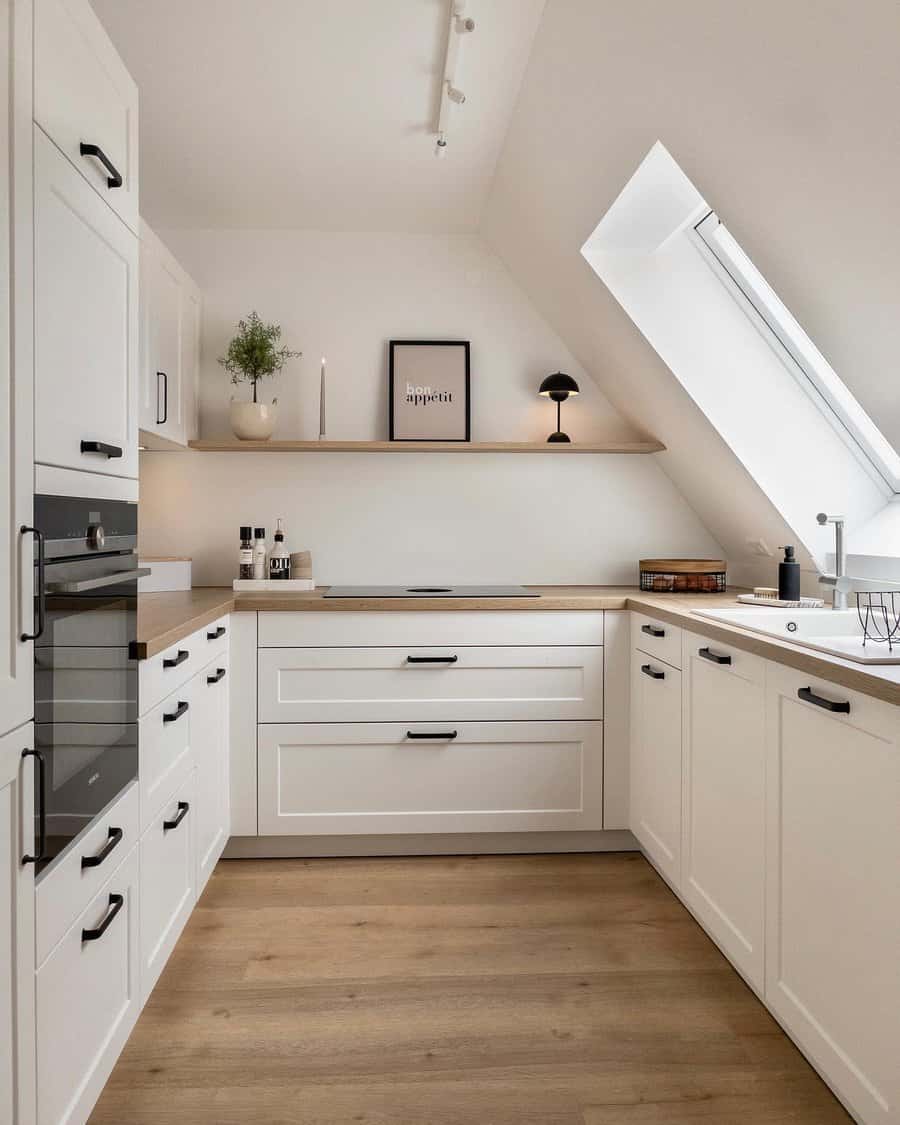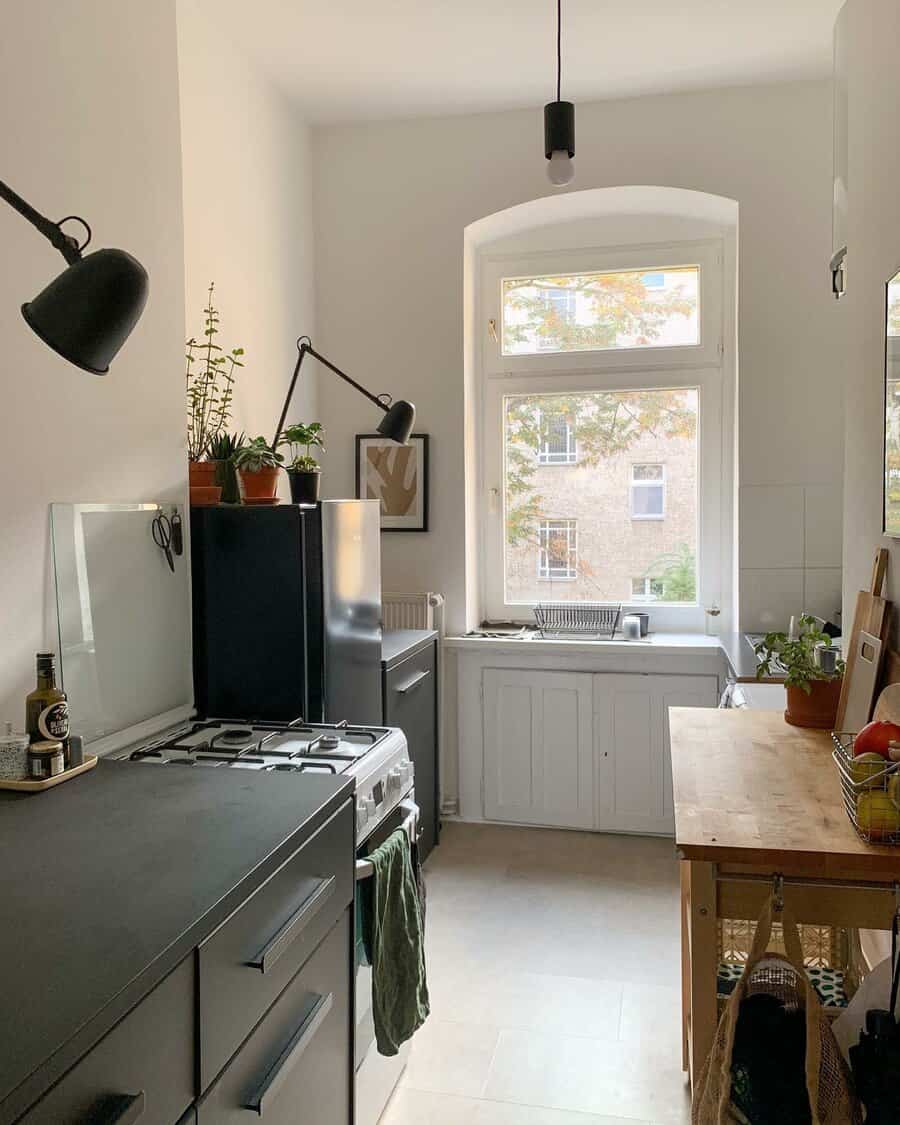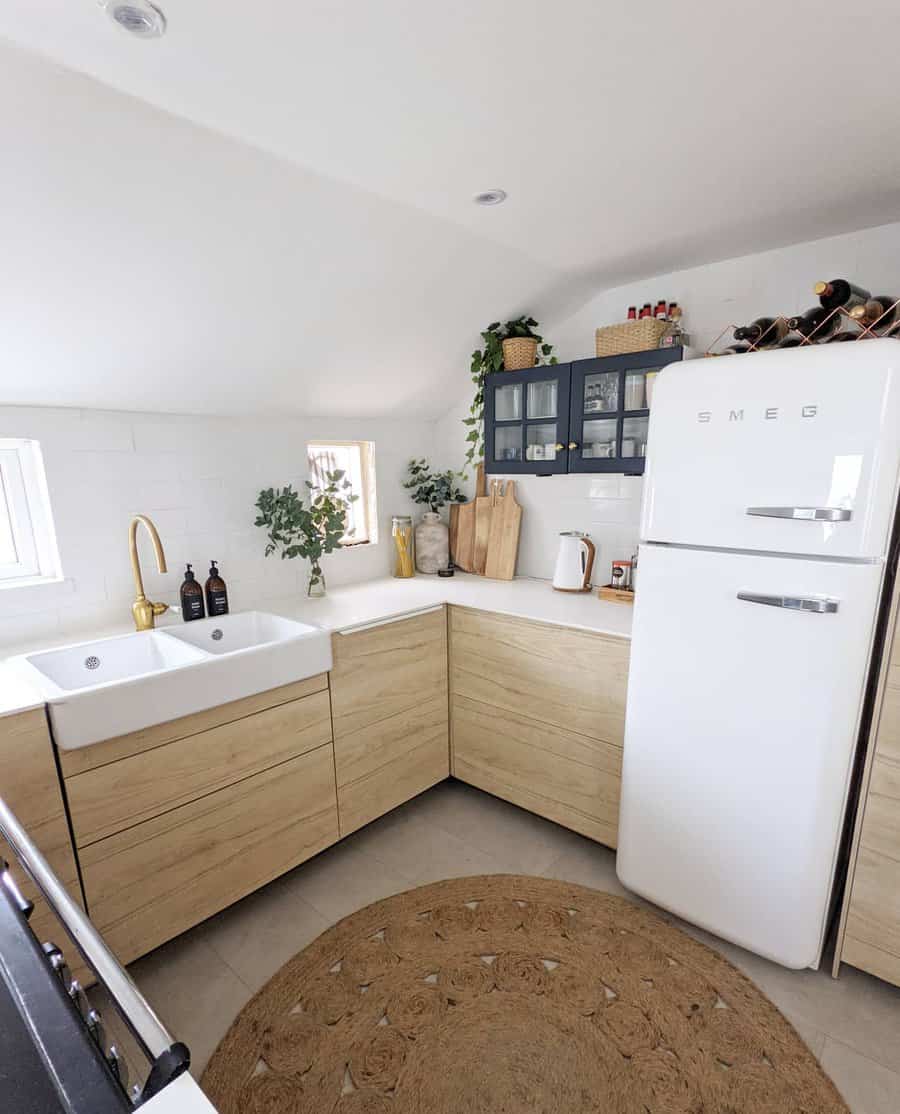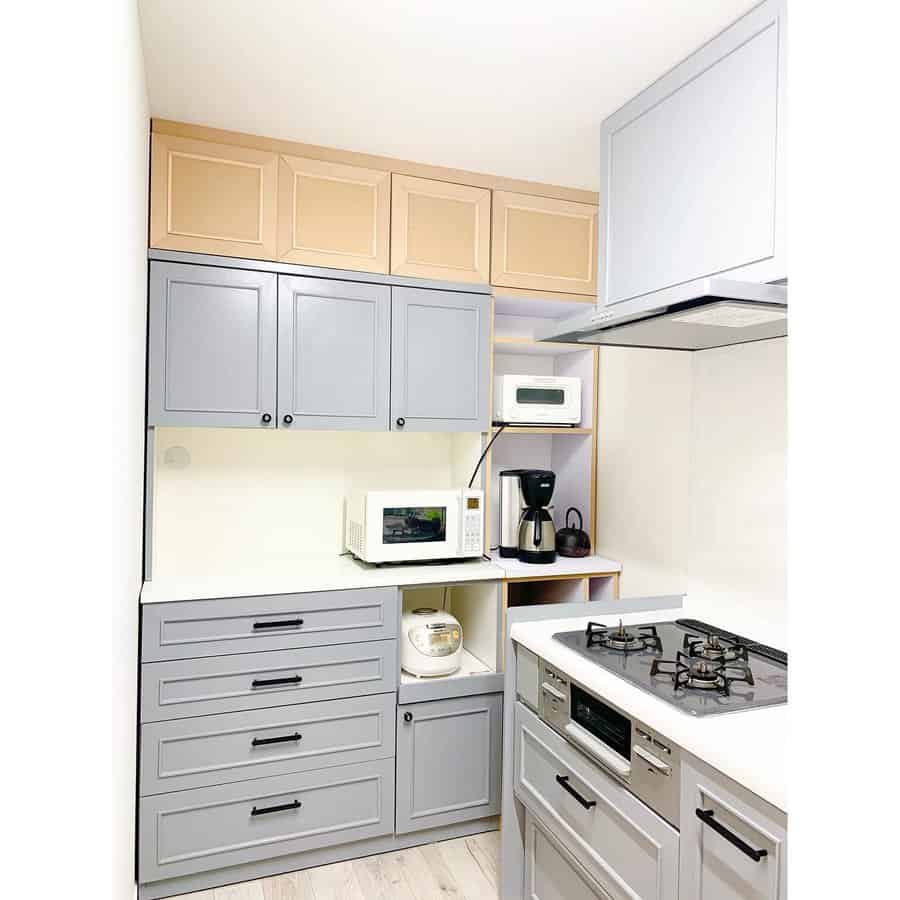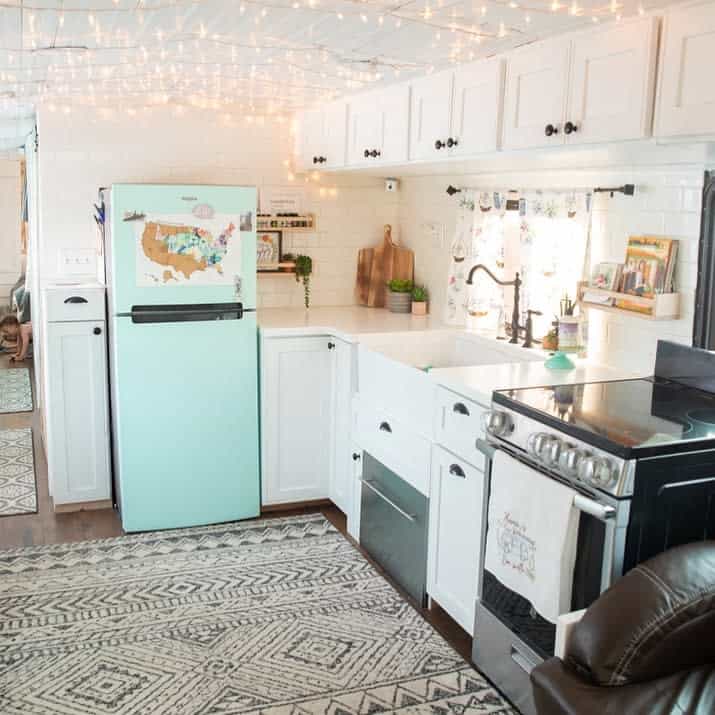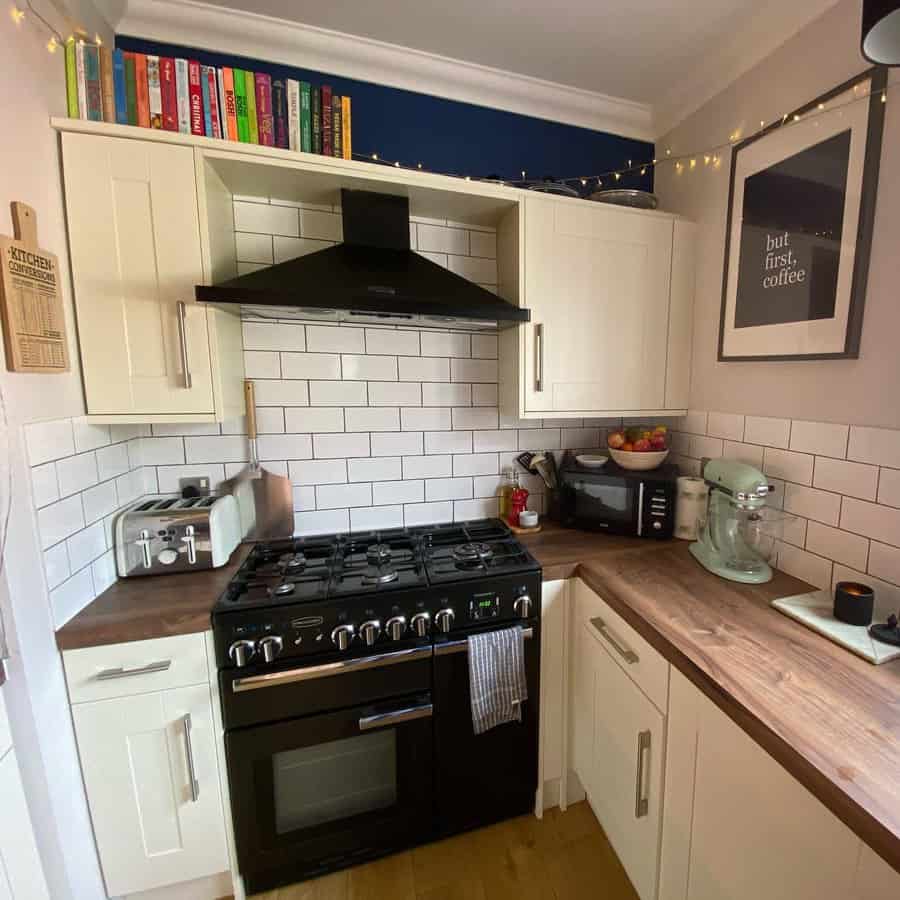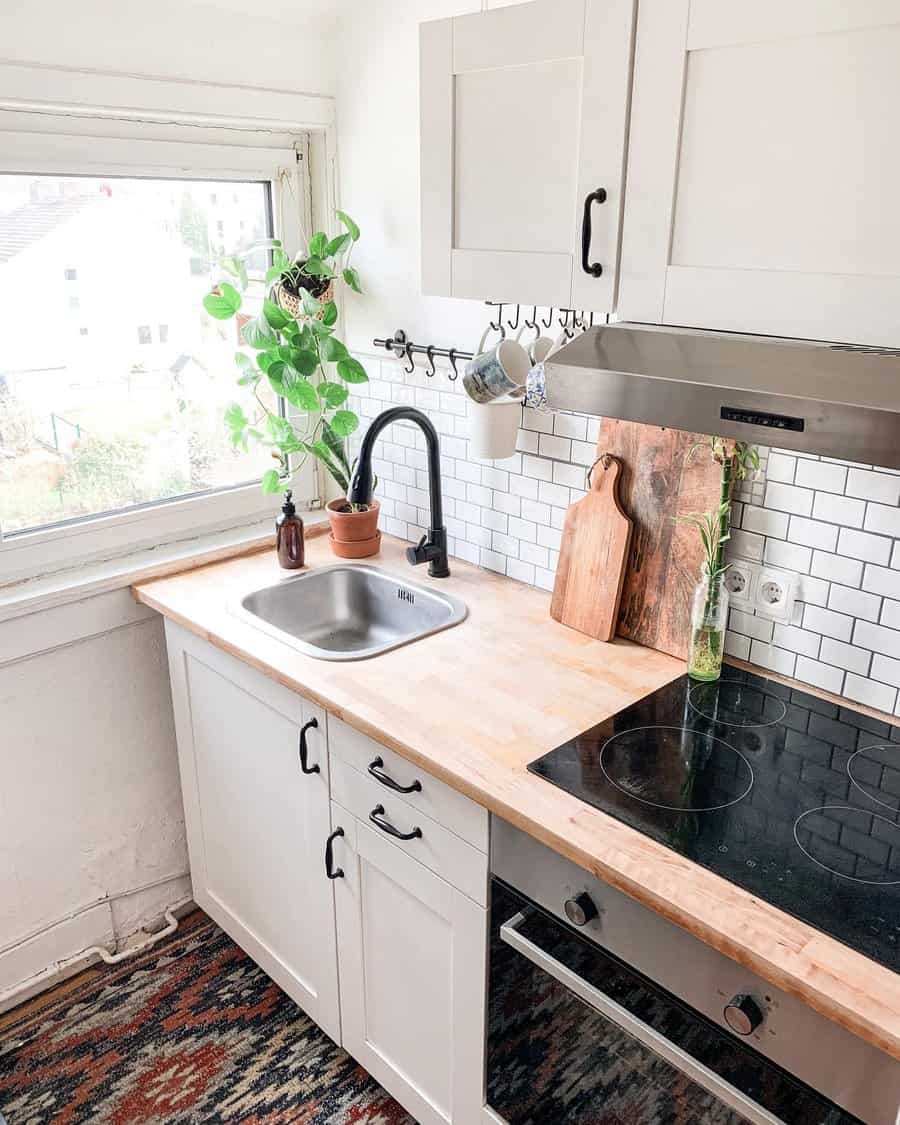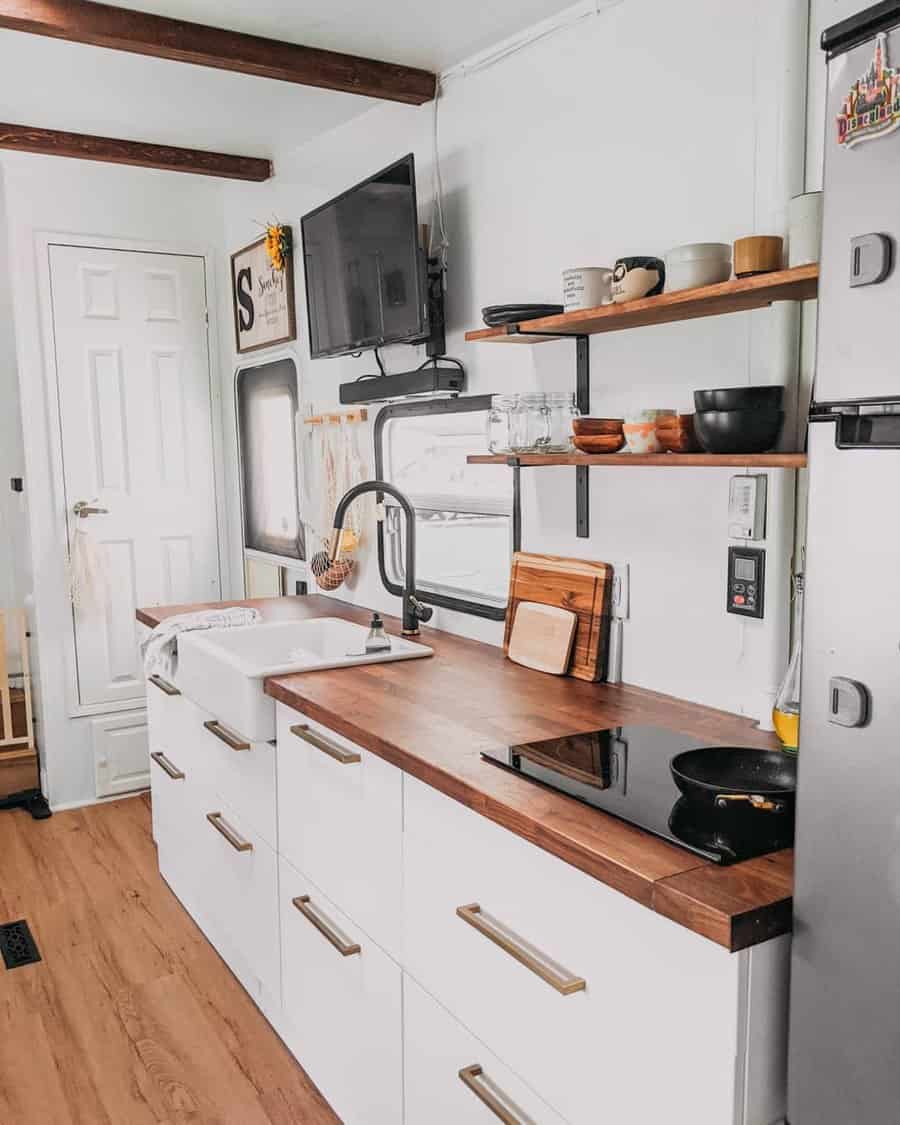 10. Incorporate Crisp & Sleek Lines For Minimal Clutter
With modern and minimal furniture added in, the space instantly looks more sophisticated. Clean lines create a sleek and modern vibe that helps make kitchens appear bigger than they really are.
Simple storage shelving with clean lines also add function to any small kitchen space, as well as decoration without overcrowding the area. Perfecting your small kitchen can unleash big potential.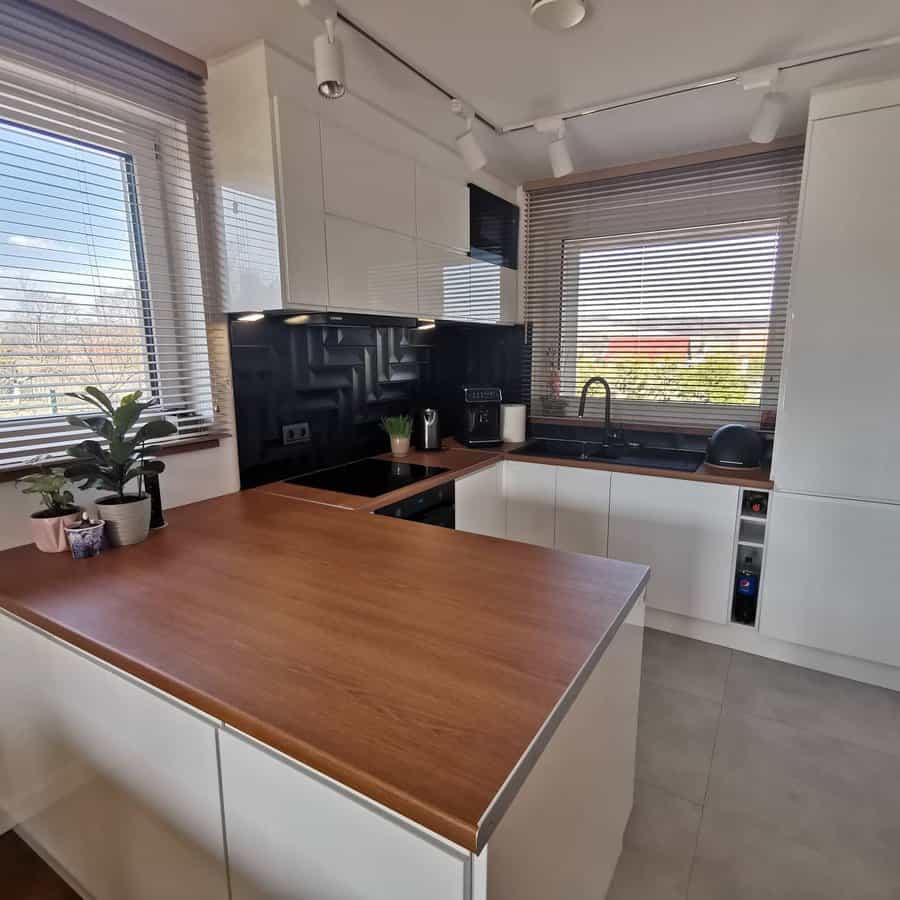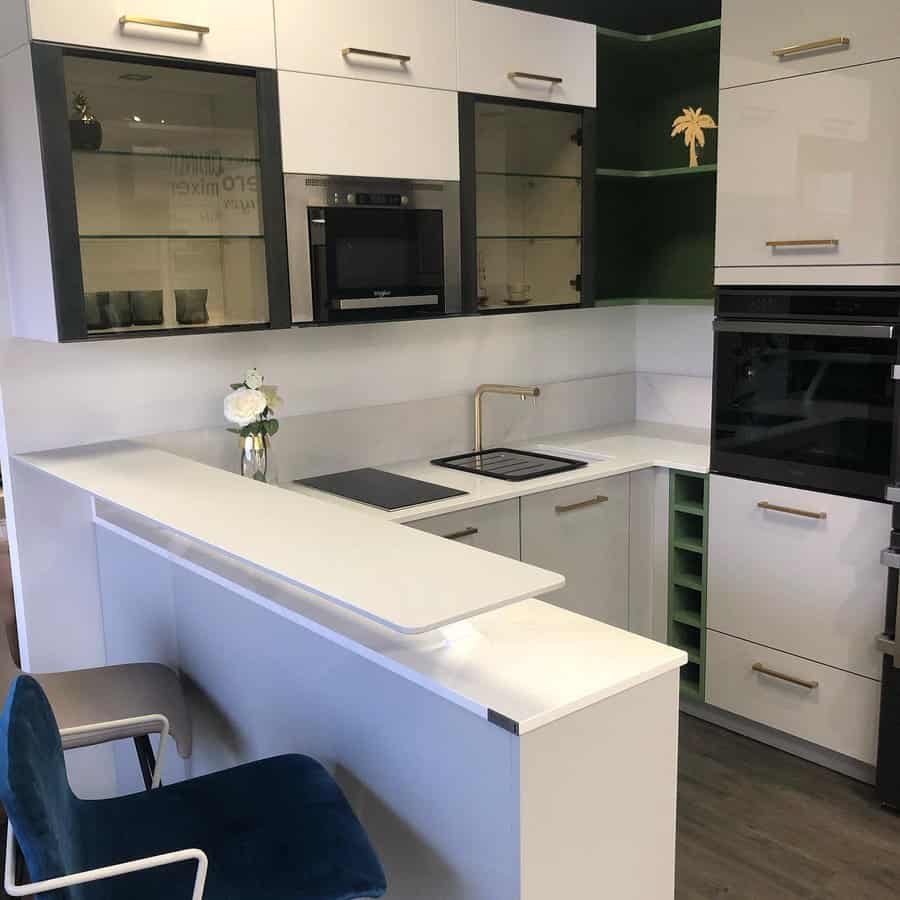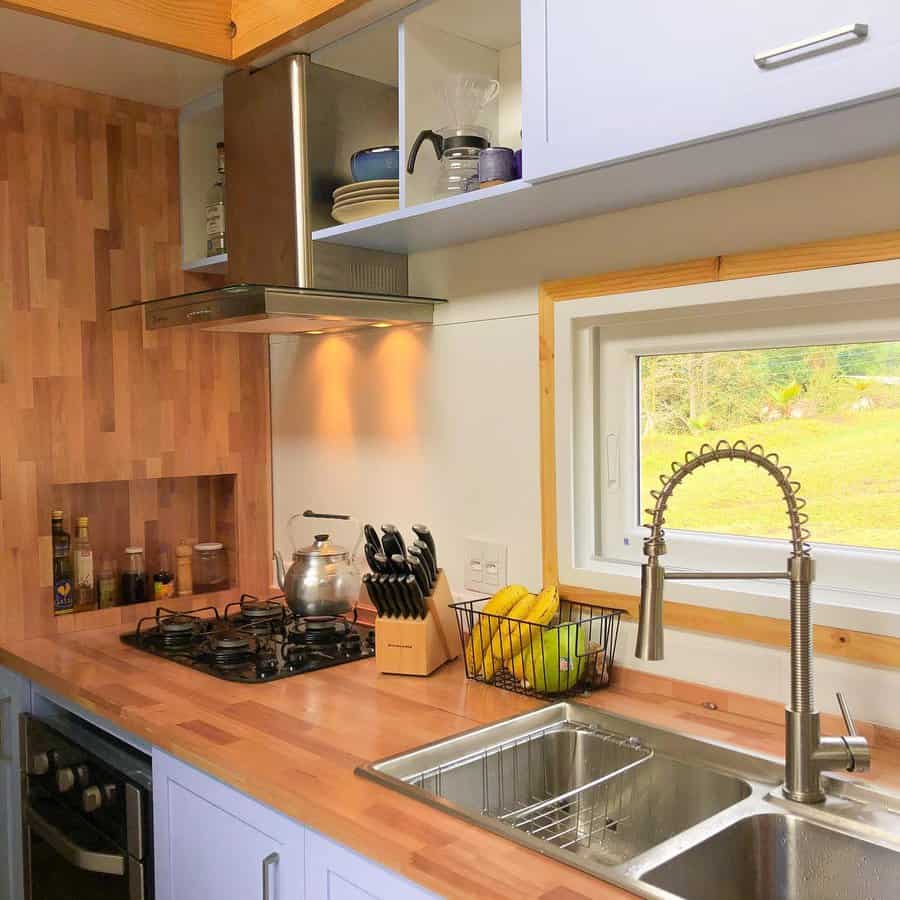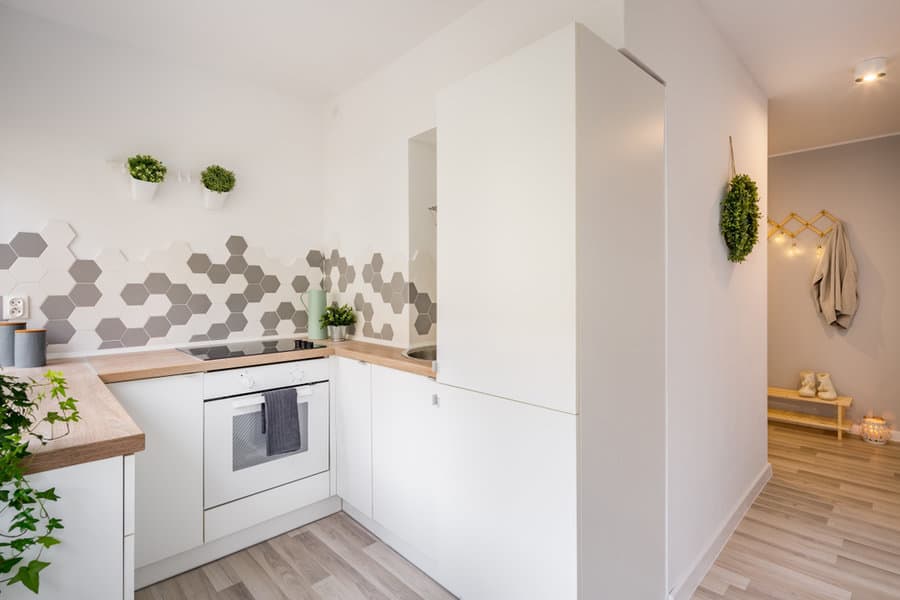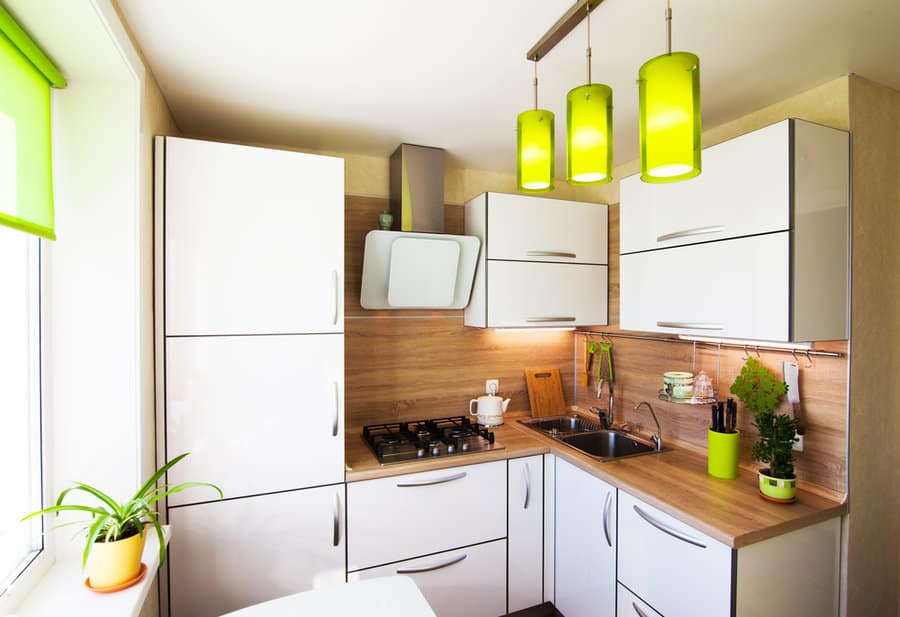 11. Utilize Every Corner In An RV Kitchen
A small RV kitchen can be a surprisingly convenient space to cook and host an intimate gathering. With corner countertops that provide ample counter space, you can quickly whip up delightful meals in no time.
For storage, ample cabinet space is available to store cooking tools and ingredients while also maximizing the square footage of your tight quarters. A small RV kitchen is not only fun and cozy but it's equipped with all the essential necessities for preparing tasty dishes!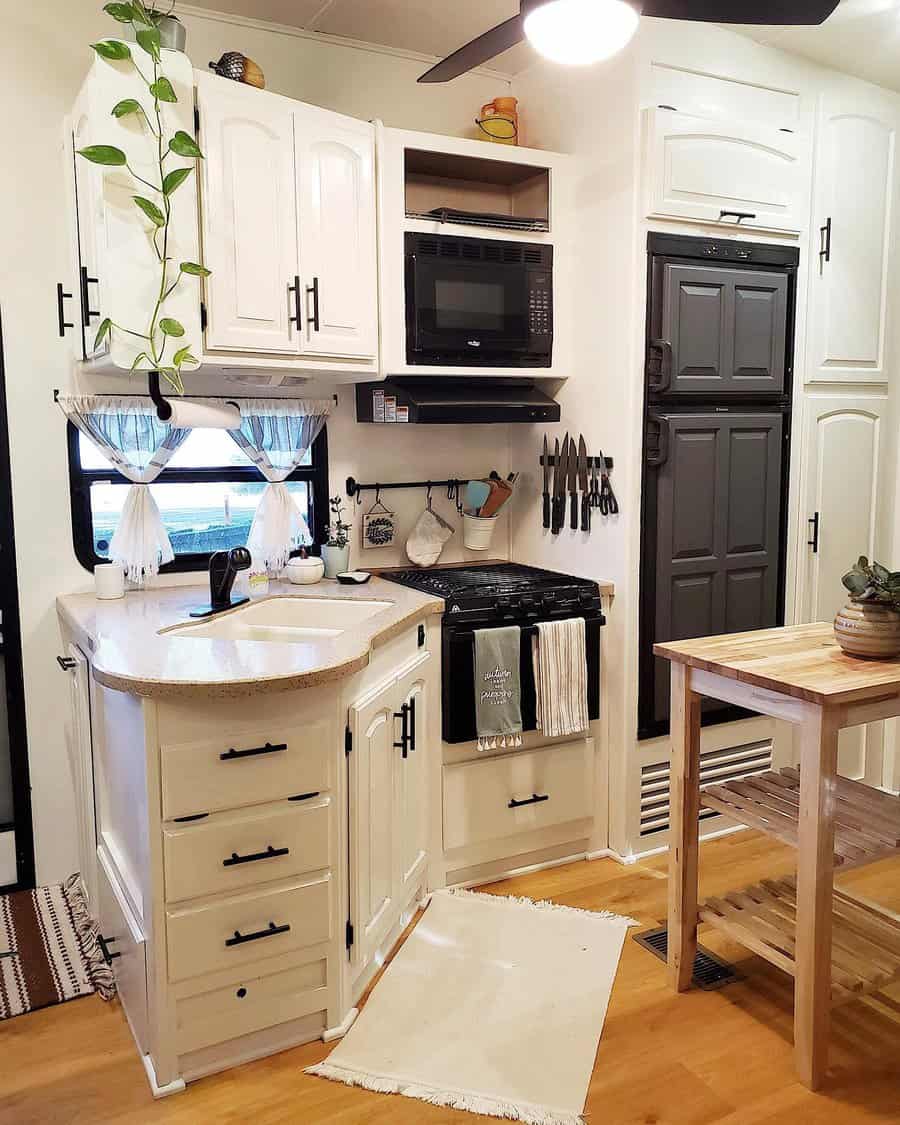 12. Stick With Wood Elements For A Rustic Edge
The beauty of a small kitchen lies in its potential for being transformed into something extraordinary. With wood countertops and wood shelves, you can infuse every corner of your kitchen with a rustic interior that instantly elevates the atmosphere of your home.
From wood accents to wood furniture, there are so many ways to give your small kitchen an inviting ambiance you'll never want to leave. Whether you pair wood elements with farmhouse-styled decor or opt for a more classic aesthetic, one thing's for sure: the warmth and character wood bring to a space is unrivaled!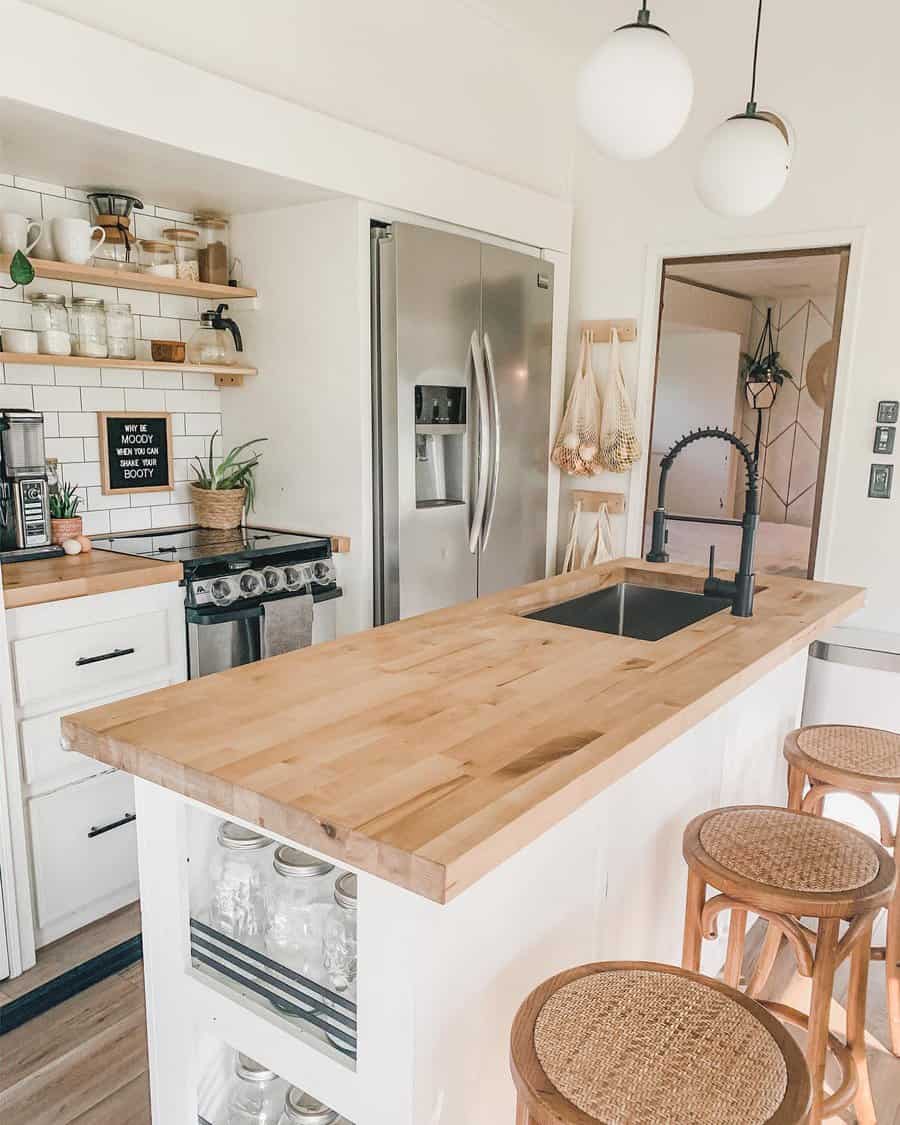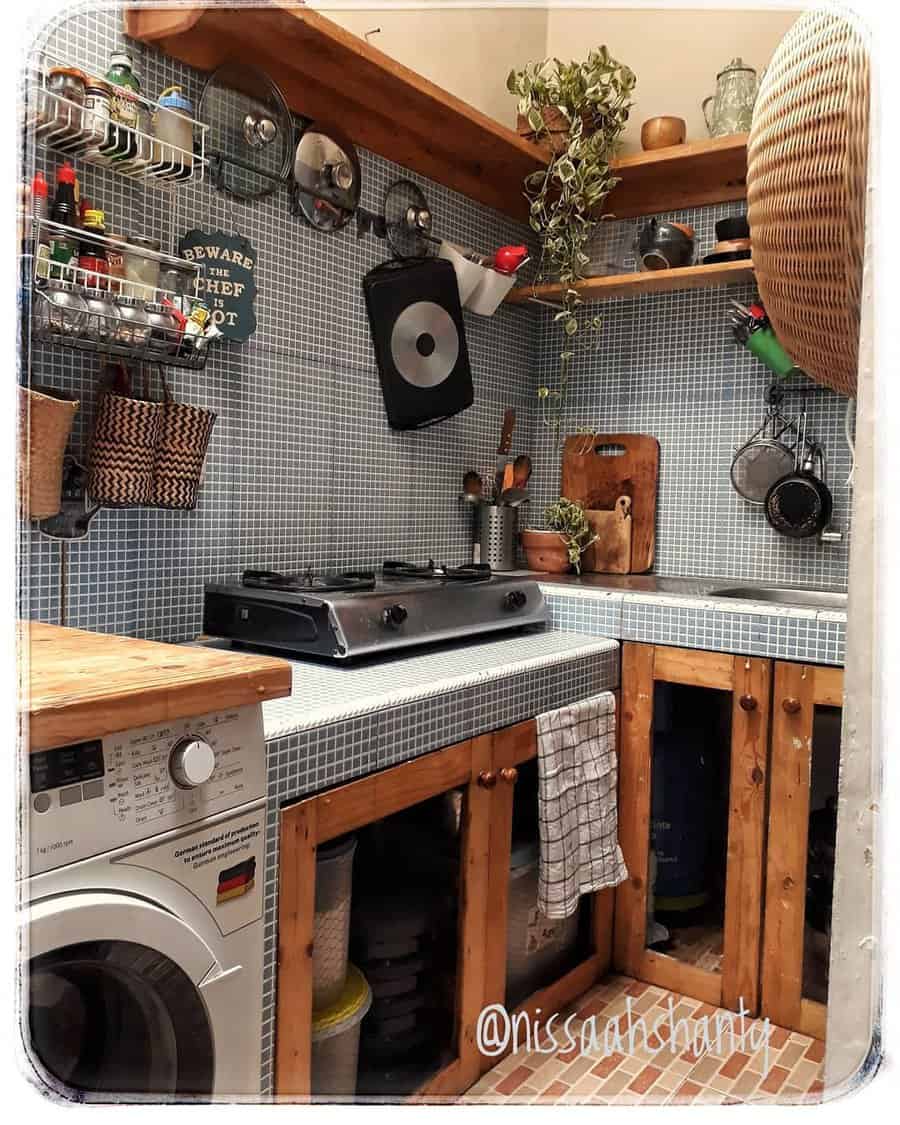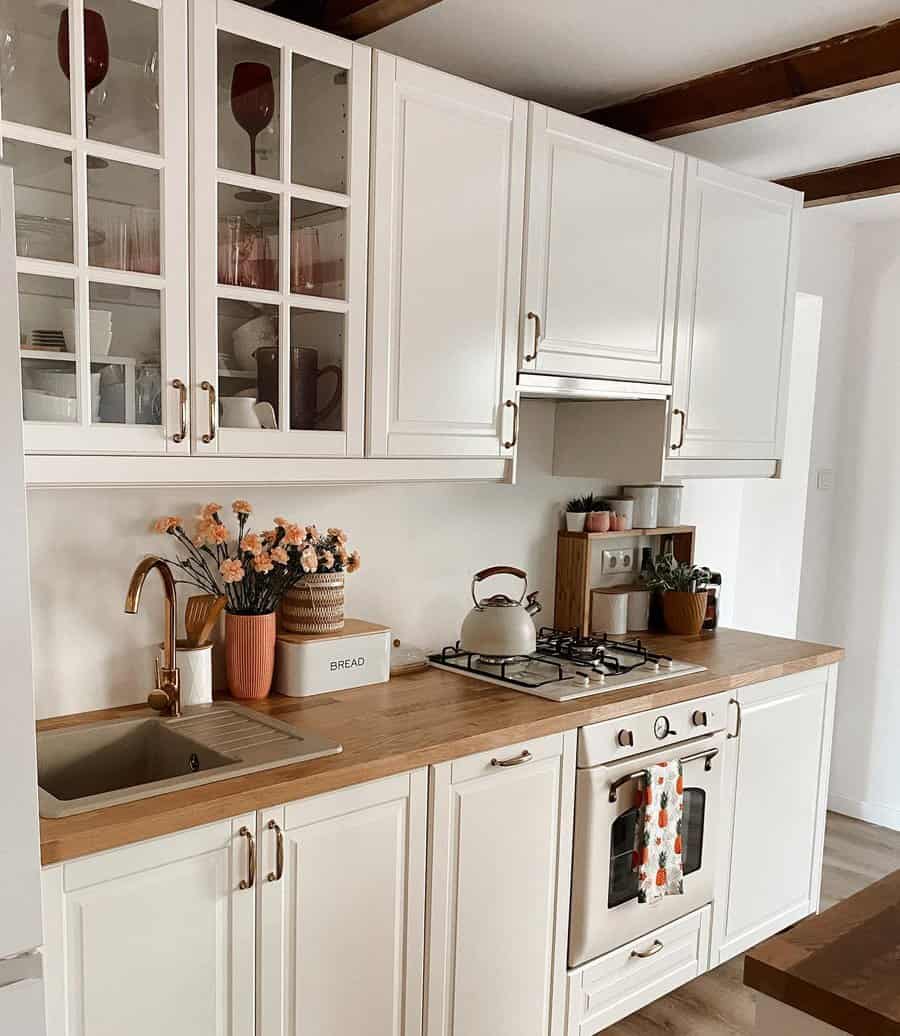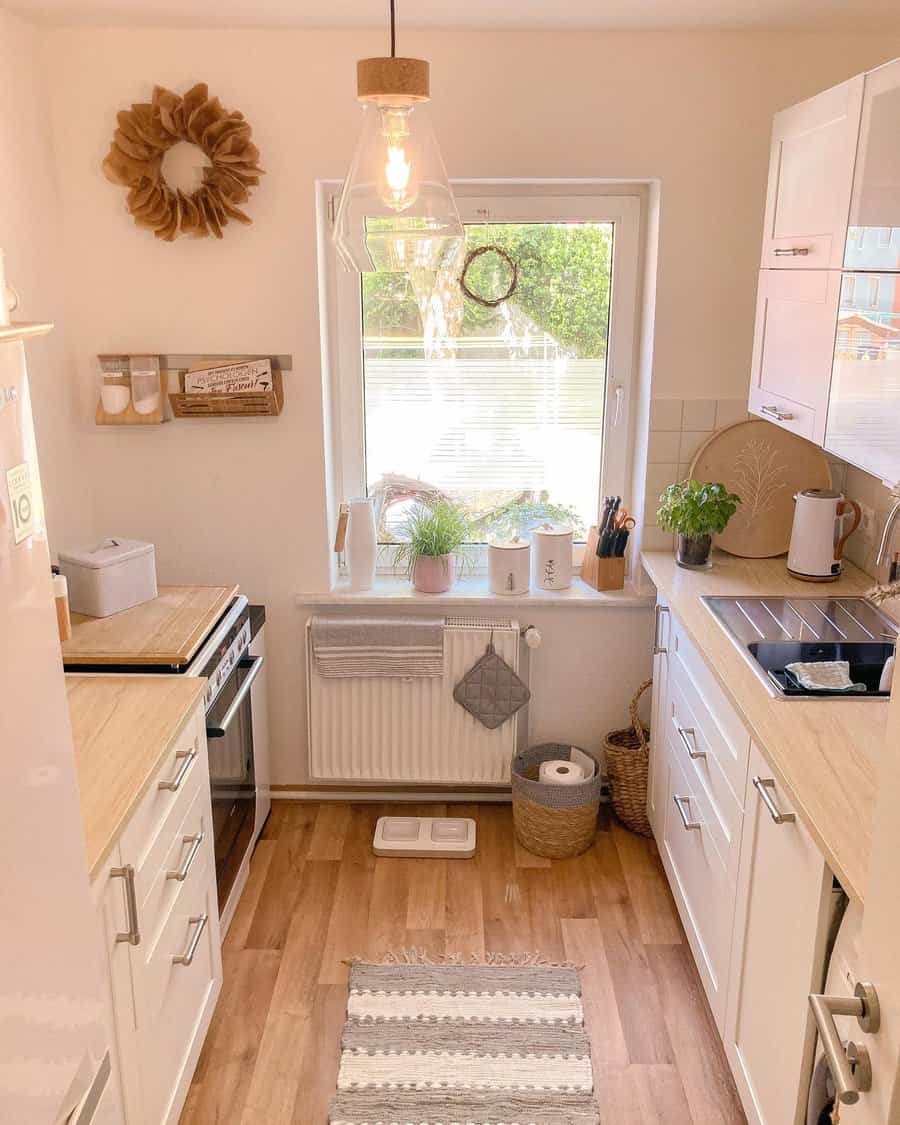 FAQs
What is a micro kitchen?
When walking through the appliance aisle at Home Depot or another home improvement store, you may see something called a micro kitchen. This single appliance embodies all of the appliances you would typically see in a kitchen. It will have a sink, fridge, freezer, oven, microwave, and dishwasher all in one.
Why are small kitchens better?
Without all of the extra storage of a large kitchen, you can only buy so much food. This means that you're more likely to use everything you buy, decreasing food wastage. They also have less wall space, making everything closer together so that it's easier to cook.
Can kitchens be too big?
Yes, a kitchen can be too big. Not every home needs to have all built-in appliances, breakfast nook, and a host of specialty appliances like a wine fridge, produce refrigerator drawers, or trash compactor. Super-sized kitchens don't make sense in small homes where the kitchen would be disproportionately large when compared to the rest of the rooms in the home.